When we think of Christian Bale movies, we usually think of roles that Christian Bale has disguised as a sword. Bale, who literally lives the characters he will play, is a famous name for gaining and losing tens of pounds in each of his films. Although many of us know him for his role as Batman in the Dark Knight trilogy, Christian Bale is an actor who has appeared in nearly 50 films throughout his career. Let's take a closer look at Christian Bale's top 10 films, who have managed to surprise us with every role he plays.
---
10) The Flowers of War (2011) | IMDb: 7.6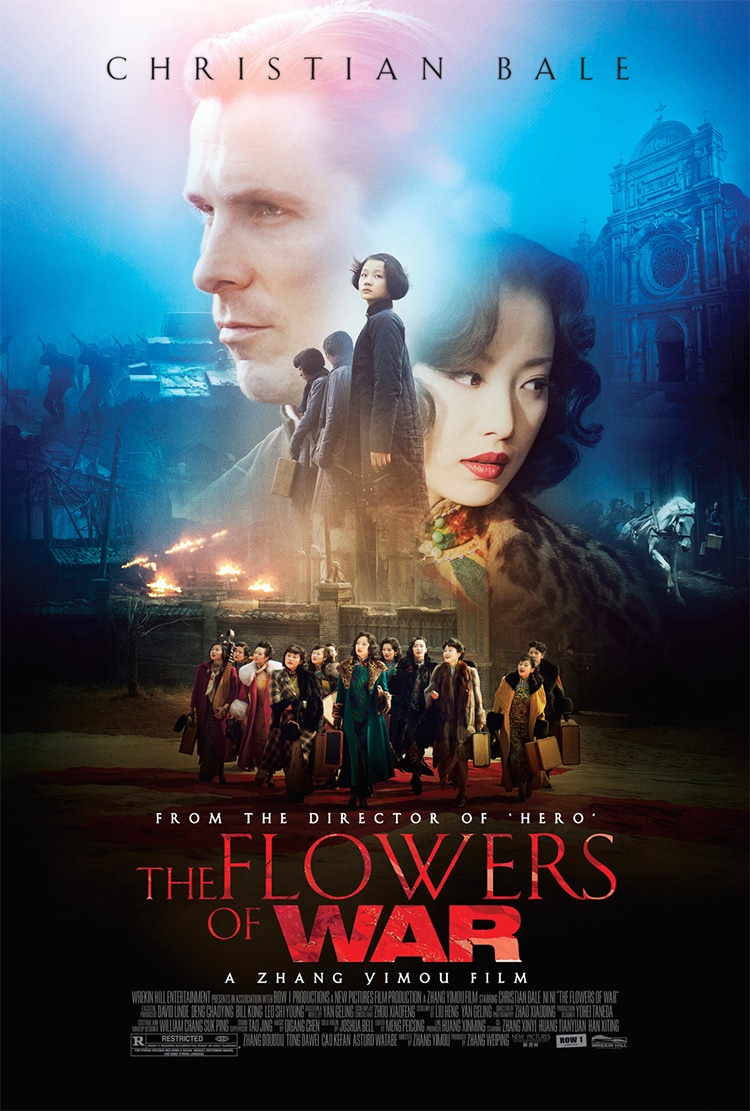 Genre: Drama, History, Romance
Director: Yimou Zhang
Cast: Christian Bale, Ni Ni, Xinyi Zhang
Adapted from the short novel 13 Flowers of Nanjing by Chinese-American author Geling Yan, The Flowers of War deals with real events that took place during the Second Sino-Japanese War. The Japanese army, which occupied Nanking, the capital of China in 1937, is carrying out a great massacre in this city. During this brutality, a group of young female students takes shelter in the city's Catholic church. Miller, the undertaker, who took the place of the high priest who died during these events, is the only hope of these girls to escape from the hands of the Japanese general.
---
9) American Psycho – Psycho (2000) | IMDb: 7.6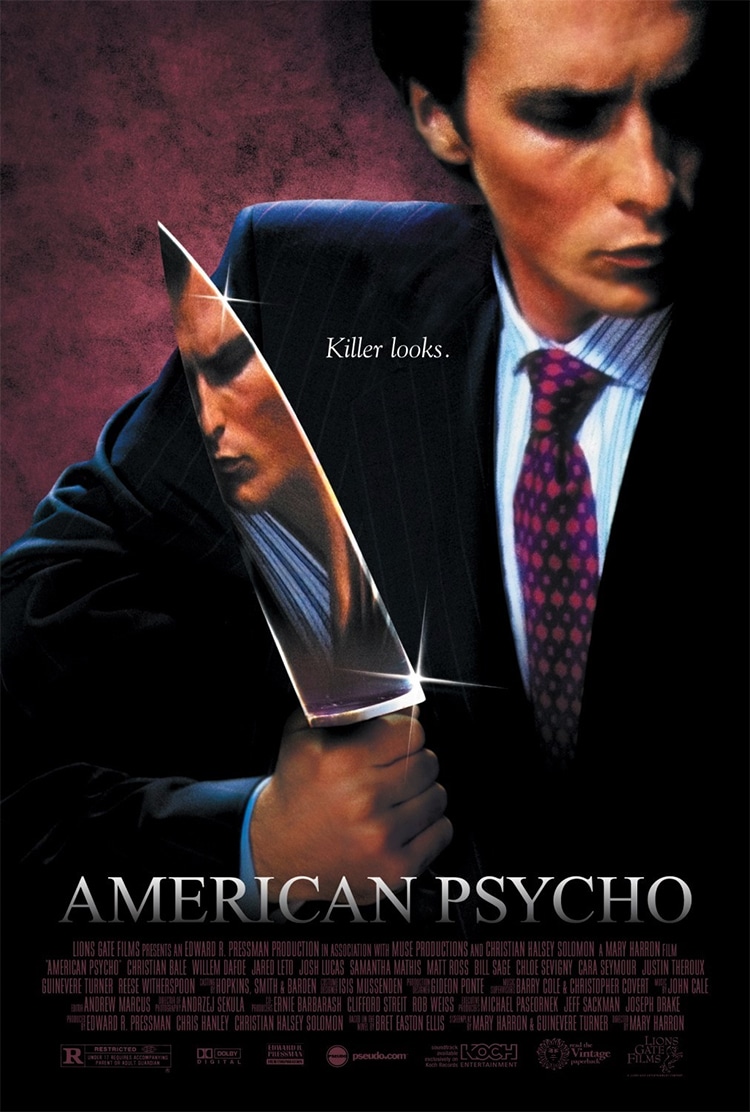 Genre: Crime , Drama, Comedy
Director: Mary Harron
Cast: Christian Bale, Justin Theroux, Josh Lucas
One of the most important films that brought Christian Bale to his position is undoubtedly American Psycho. Adapted from the novel of the same name by Bret Easton Ellis, American Psycho can be described as a serial killer movie in the dark humor style. In the movie, Patrick Bateman, who gives the image of living an ordinary life as a classic adult American; It has dark sides that no one knows about.
No one knows this dark side of Bateman, who likes to kill aimlessly and to keep the parts of his victims as souvenirs. It's also worth noting that Leonardo DiCaprio left the role of Patrick Bateman for The Beach movie at the last minute. When we watch Christian Bale as Bateman, we can't help saying that Leonarda Di Caprio left this role.
---
8) Empire of the Sun (1987) | IMDb: 7.7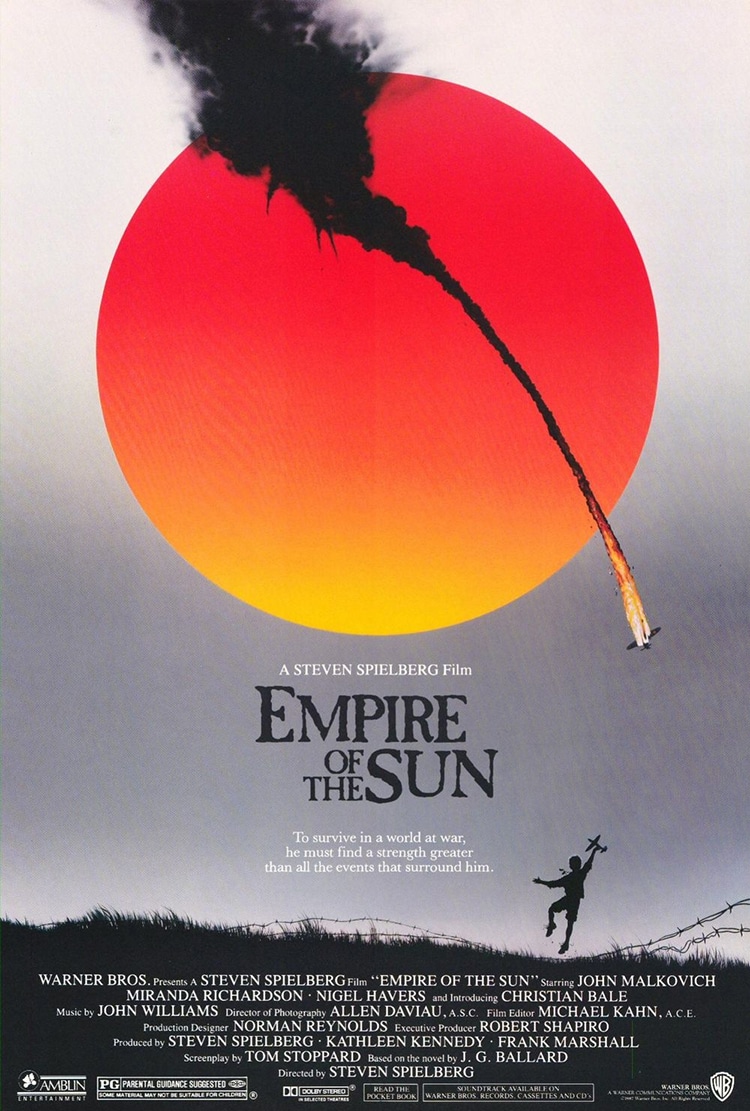 Genre: Action, History, Drama
Director: Steven Spielberg
Cast: Christian Bale, John Malkovich, Miranda Richardson
Another novel adaptation, Empire of the Sun is based on JG Ballard's semi-autobiographical novel of the same name. The reason why Empire of the Sun doesn't come to mind when it comes to Christian Bale movies is that he is only 13 years old in this movie. In this movie, which is the turning point of Christian Bale's career, Japan's invasion of China is handled again. Jim Graham, who lived happily with his family in Shanghai during the Second World War, is separated from his family as a result of the occupation and dragged to concentration camps.
---
7) 3:10 to Yuma (2007) | IMDb: 7.7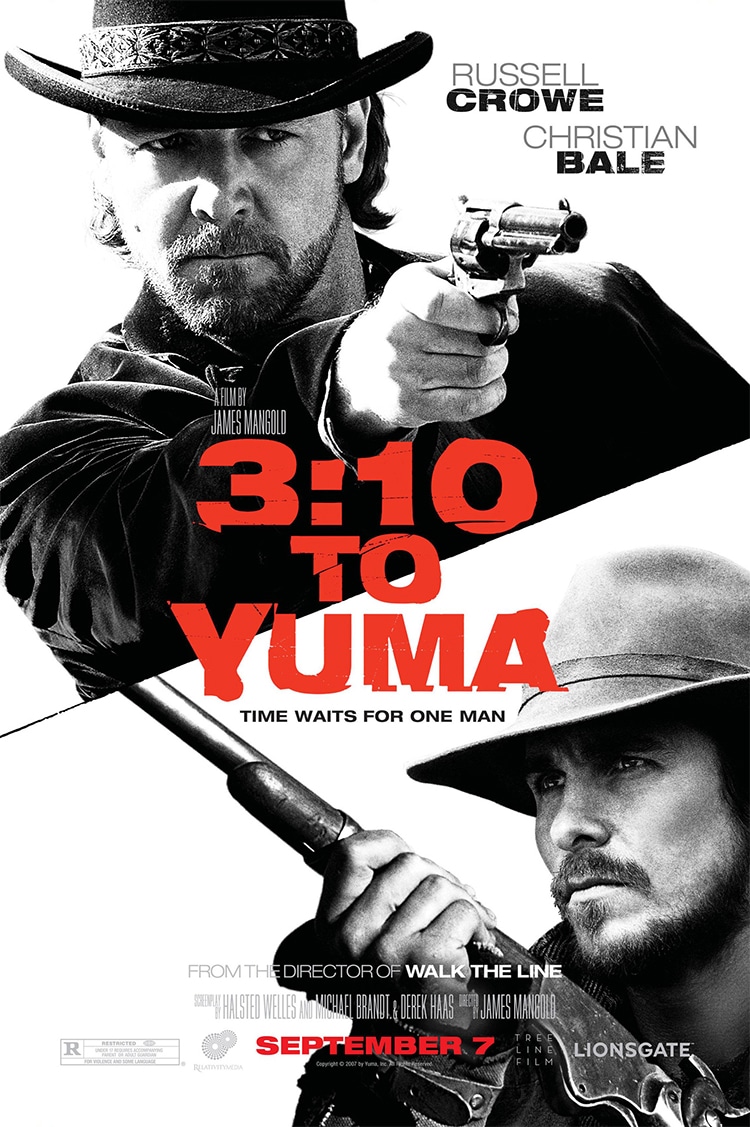 Genre: Action, Crime, Drama
Director: James Mangold
Cast: Russell Crowe, Christian Bale, Ben Foster
In this remake of 1957's 3:10 to Yuma, Russell Crowe and Christian Bale work together to make you want to see them more. 3:10 to Yuma, the Best Western of its time, delves into the concepts of crime, conscience, and prejudice.
Dan Evans, a relatively poor farmer by himself, volunteers to deliver captured murderer Ben Wade to a Yuma train. A mutual understanding arises between Evans and Wade as Dan Evans and his friends try to hold back Wade's gang on their journey to the train station. Although Wade is a notorious criminal, Evans grows more sympathetic to Wade's point of view along this journey.
---
6) The Machinist (2004) | IMDb: 7.7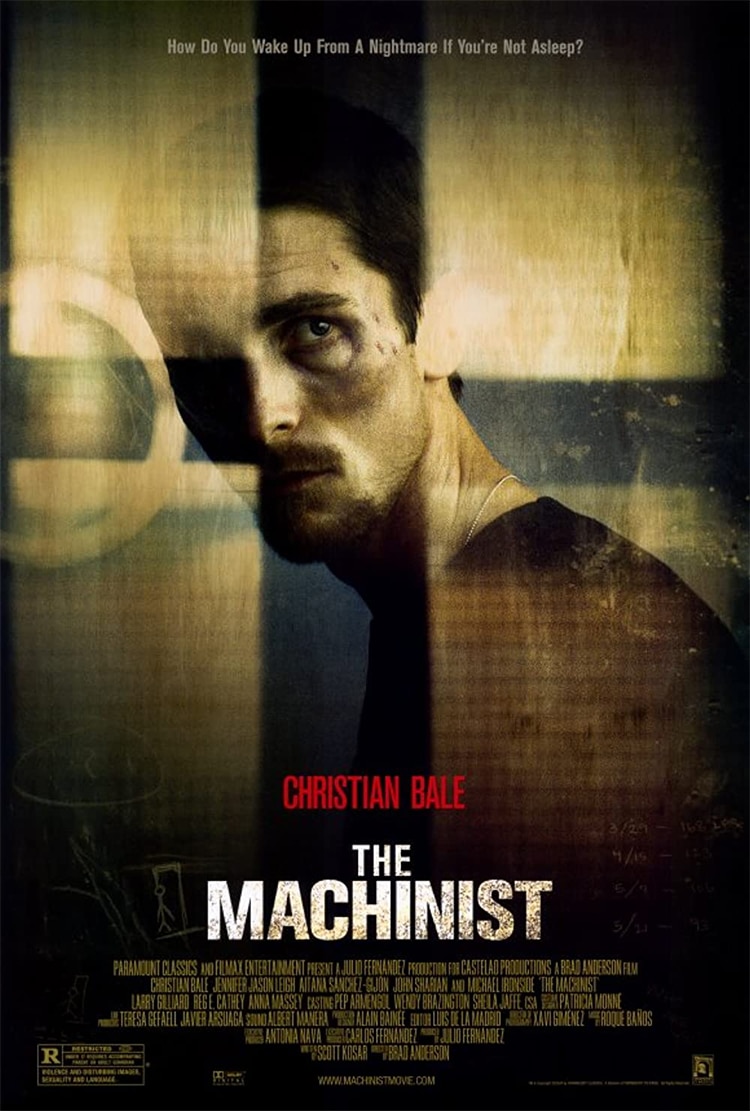 Genre: Drama, Thriller
Director: Brad Anderson
Cast: Christian Bale, Jennifer Jason Leigh, Aitana Sanchez-Gijon
The Machinist, the movie that Christian Bale made history by losing 28.5 kilos for his role, is also one of the most disturbing films in which he has acted. One of the cult productions of the psychological thriller genre, The Machinist deals with the loss of sanity of a factory worker who has not been able to sleep for a year. Trevor Reznik, who hasn't been able to sleep for a year, scares his co-workers a lot. Reznik, who is losing weight and his sanity, thinks he is being conspired against by his colleagues who do not want him.
---
5) The Big Short (2015) | IMDb: 7.8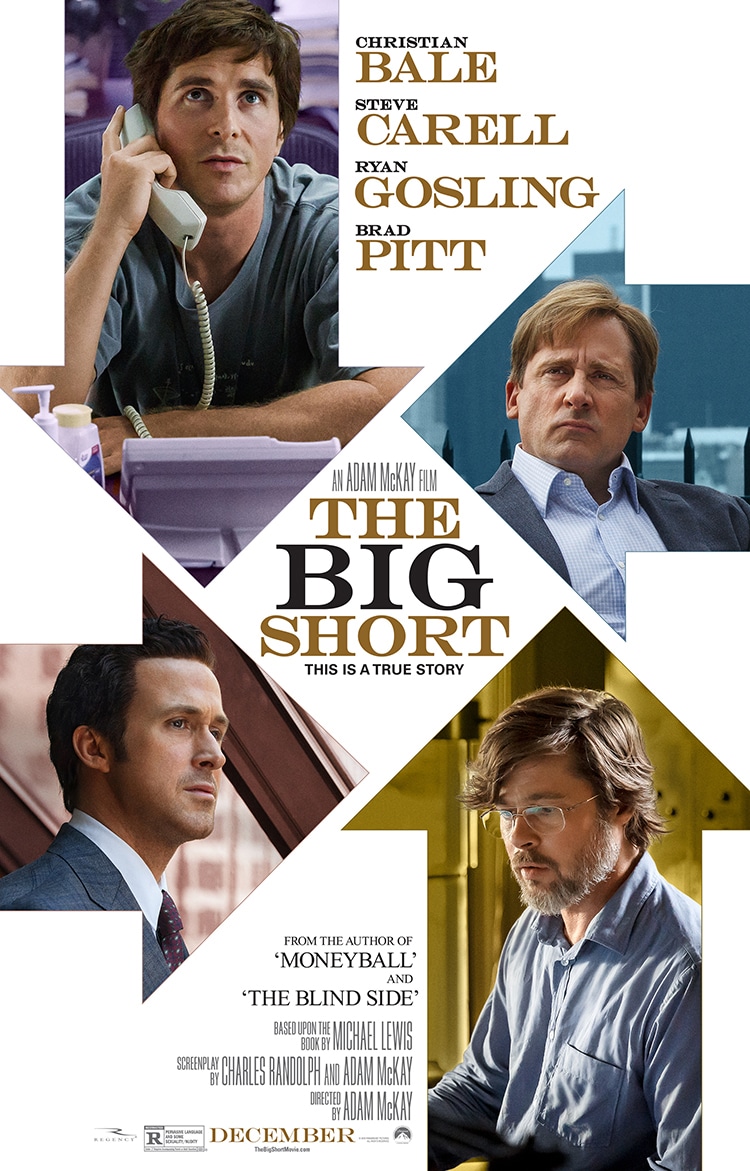 Genre: Biography, Comedy, Drama
Director: Adam McKay
Cast: Christian Bale, Steve Carell, Ryan Gosling, Brad Pitt
Another novel adaptation of our list of Christian Bale movies, The Big Short, is based on the book of the same name by Michael Lewis. The Big Short, which won the Best Adapted Screenplay Oscar, is about the Mortage financial crisis between 2006-2007. An investor named Michael Burry noticed the deficits in the US mortgage system and predicted the coming financial crisis. On top of that, the story of Burry, who has earned billions of dollars by investing in this field for profit, is handled in The Big Short, although not the same. If you like The Wolf of the Wall Street movie, The Big Short is another good movie to watch in this category.
---
4) The Fighter (2010) | IMDb: 7.8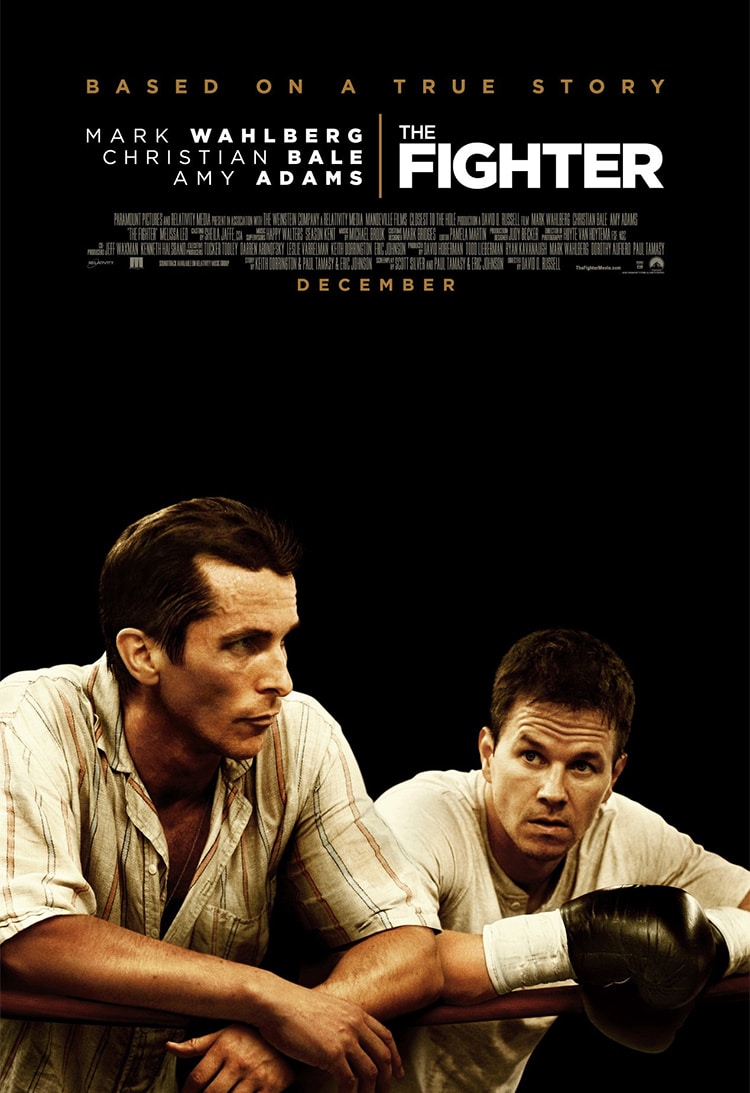 Genre: Biography, Drama, Sports
Director: David O. Russell
Cast: Mark Wahlberg, Christian Bale, Amy Adams, Melissa Leo
The Fighter, which won the Best Supporting Actor Oscar for Christian Bale, is the story of boxer Micky Ward, who started everything from scratch, climbing to the top. In this film inspired by real-life, we follow former boxer Dicky Ecklund as he trains his half-brother Micky Ward and their efforts to reunite their broken families. Following the pattern of the classic and successful plot of the Rocky movies, The Fighter is a production that sports lovers should not miss.
---
3) Ford v Ferrari (2019) | IMDb: 8.1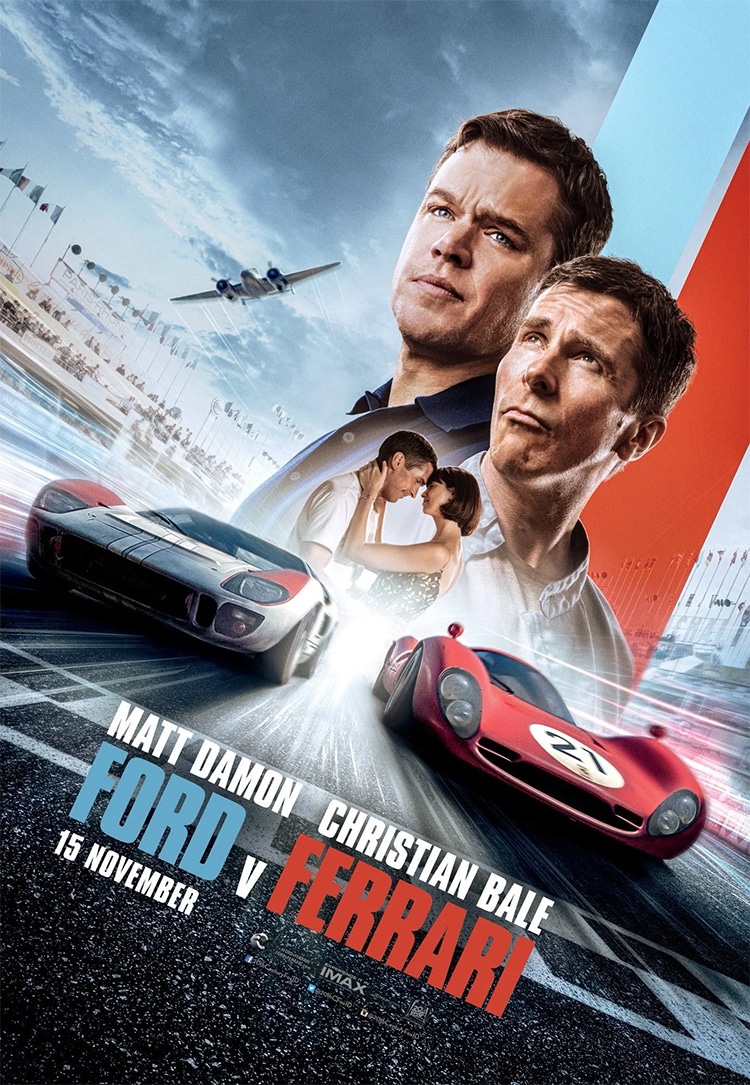 Genre: Action, Biography, Drama
Director: James Mangold
Cast: Matt Damon , Christian Bale, Jon Bernthal
Ford v Ferrari, which took home the Best Film Editing and Best Sound Editing Oscar Awards, is about the struggle of these two rival car companies in the 1966 Le Mans races. Henry Ford, who wants to buy Ferrari, which has won every Le Mans race since 1958, decides to design his own superior racing car and set up his racing team when his offer is turned down. Automotive designer Carroll Shelby and race driver Ken Miles put their heads together for the 1966 Le Mans race, and after a long struggle, they succeed in producing the legendary Ford GT40.
---
2) The Prestige (2006) | IMDb: 8.5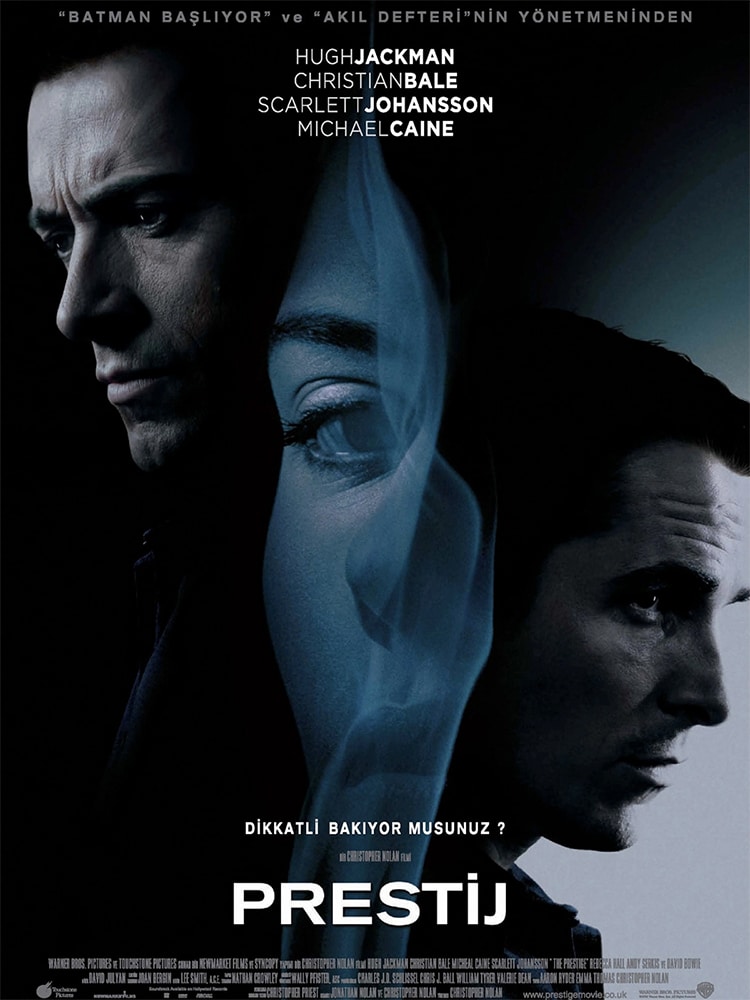 Genre: Drama, Mystery, Sci-Fi
Director: Christopher Nolan
Cast: Hugh Jackman, Christian Bale, Scarlett Johansson
Most of our list of Christian Bale movies are based on novels. The Prestige is no different. Adapted from Christopher Priest's novel of the same name, The Prestige takes us to the illusion world of the Victorian Era by drawing a fine line between the concepts of looking and seeing. In the film, two magicians , Robert Angier and Alfred Borden, working together in London, encounter an unfortunate event just as they were starting to become famous. During the trick, Angier's wife dies, and Angier blames Borden for this incident. After this event, an enmity and rivalry that will last for years begin between these two magicians, who are rivals to each other.
---
1) The Dark Knight (2008) | IMDb: 9.0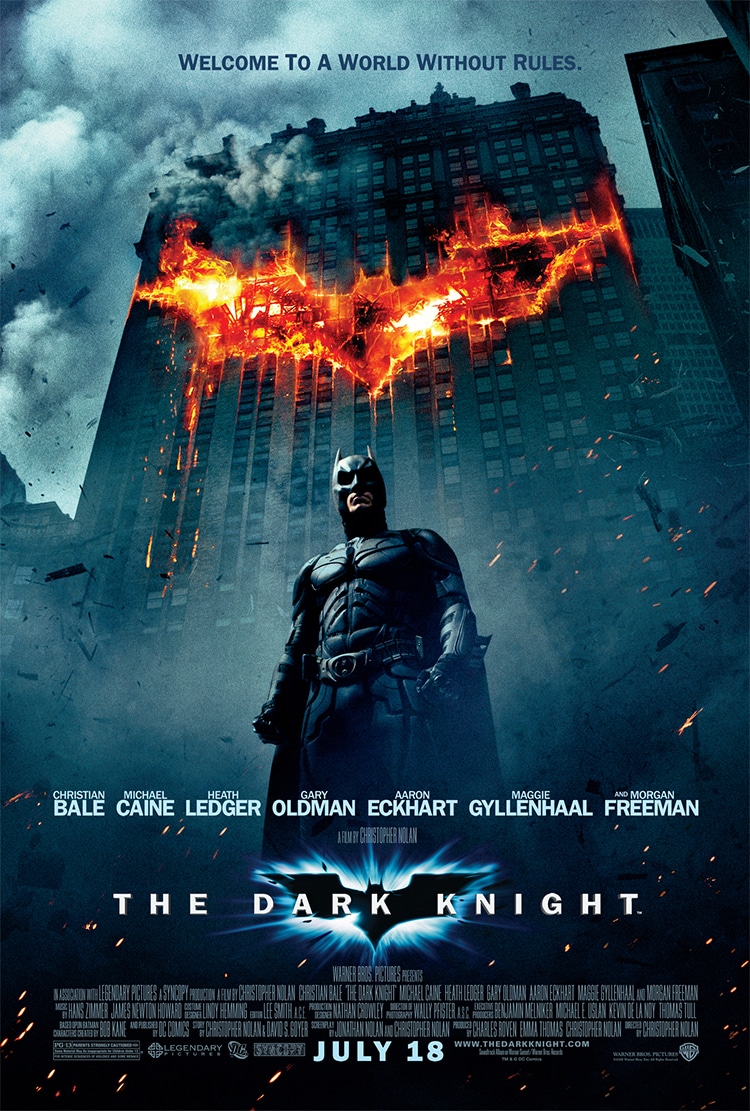 Genre: Action, Drama, Crime
Director: Christopher Nolan
Cast: Christian Bale, Heath Ledger, Aaron Eckhart
The Dark Knight, the most unusually processed superhero movie in cinema history, is a movie that should be watched over and over again. Despite the fact that Batman is the leading actor, The Dark Knight ceases to be a Batman movie and is referred to as a Joker movie with Heath Ledger's outstanding performance. On the other hand, Christian Bale gives the best Batman performance in this modern trilogy that started with Batman Begins and in the history of cinema in general.
---
After our Christian Bale movies content, these contents may also interest you:
Heist Movies: Oh Beware There Is A Heist
Stock Market Movies: 10 Movies From the World of Finance
This post is also available in: Türkçe Français Español Deutsch