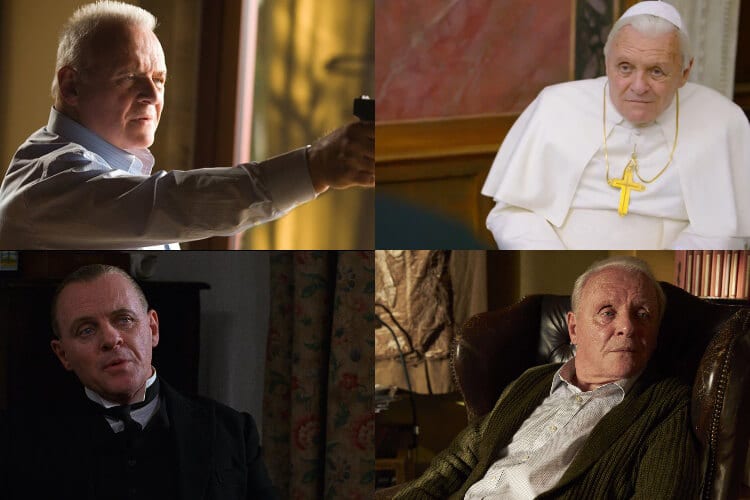 Anthony Hopkins was born in Wales in 1937 to working-class parents. Anthony Hopkins movies He made successful performances in theater and then on television before becoming famous for his work. He played Richard the lionheart in 1968's The Lion in Winter, but had a small role. It took him more than 20 years to become one of the world's best-known actors. 1991's Anthony Hopkins in The Silence of the Lambs, the cannibal serial killer He received critical acclaim for his role as Hannibal Lecter.
He became one of the most famous and intriguing villains in movie history. This performance earned him an Oscar. Naturally, Anthony Hopkins movies don't just end with The Silence of the Lambs. In our list of Anthony Hopkins movies, we take a closer look at the popular movies of the master actor.
---
15) The Mask of Zorro – The Masked Hero Zorro (1998) | IMDb: 6.8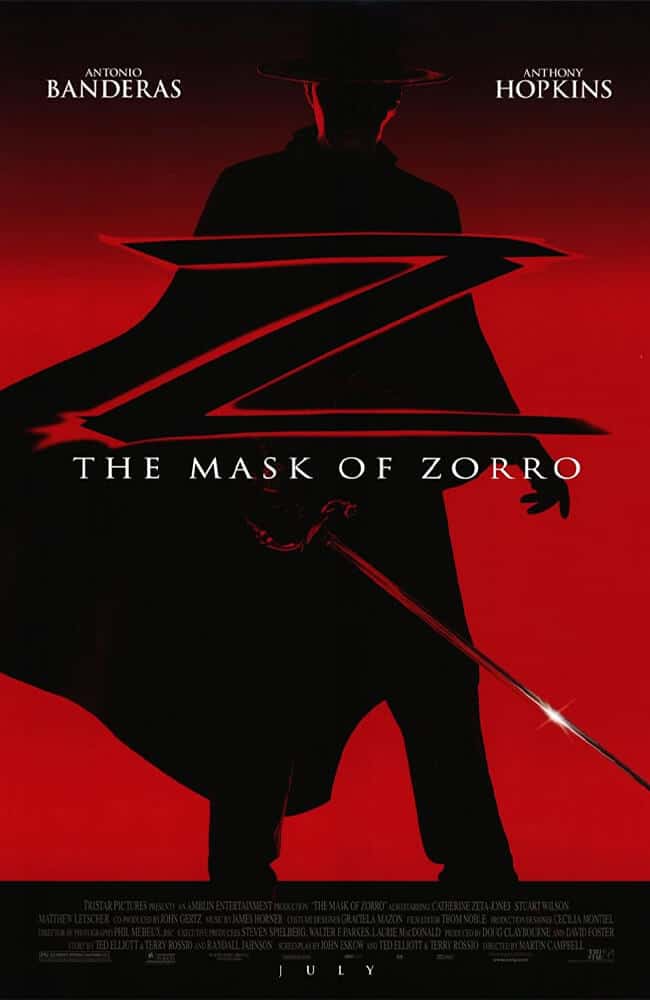 Genre: Action, Adventure, Comedy
Director: Martin Campbell
A fun blend of comedy, action and romance, The Mask of Zorro is an enjoyable alternative between drama and thriller-filled Anthony Hopkins films. Zorro receives news that his old nemesis, Don Radael Montero, has returned after 20 years in prison. Unjustly imprisoned, Zorro sets out to seek revenge with the help of Alejandro Murrieta, whom he has trained to take his place.
---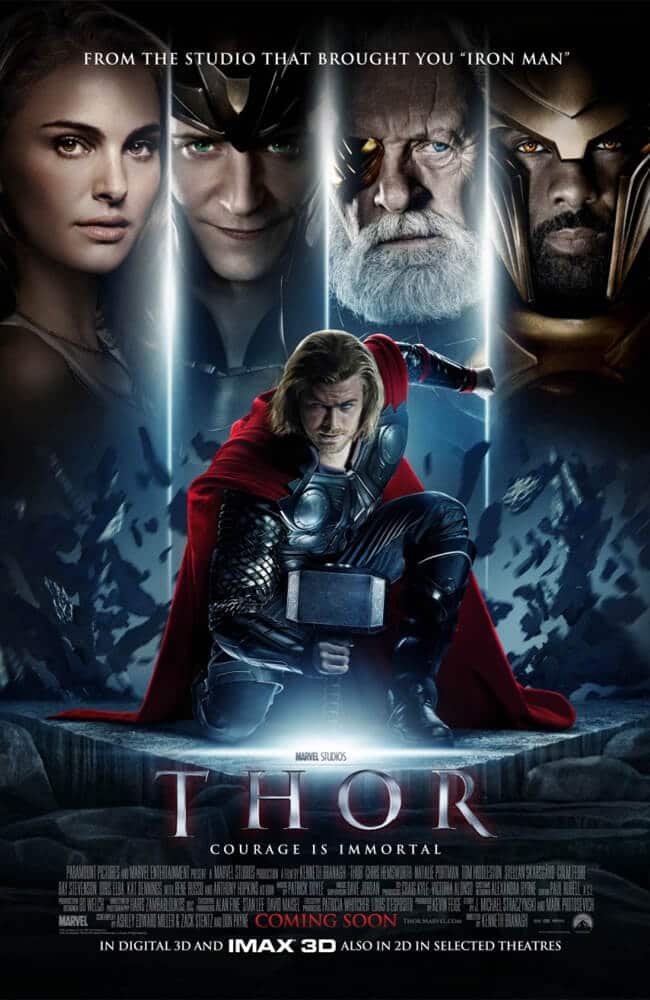 Genre: Action, Adventure, Fantasy
Director: Kenneth Branagh
Thor, son of Odin, king of the Norse gods, will soon inherit Asard's throne from his aging father. As punishment, Odin banishes Thor to Earth. Thor faces his greatest threat when Loki, Thor's brother, embarks on treacherous plans against his brother.
---
13) Titus (1999) | IMDb: 7.1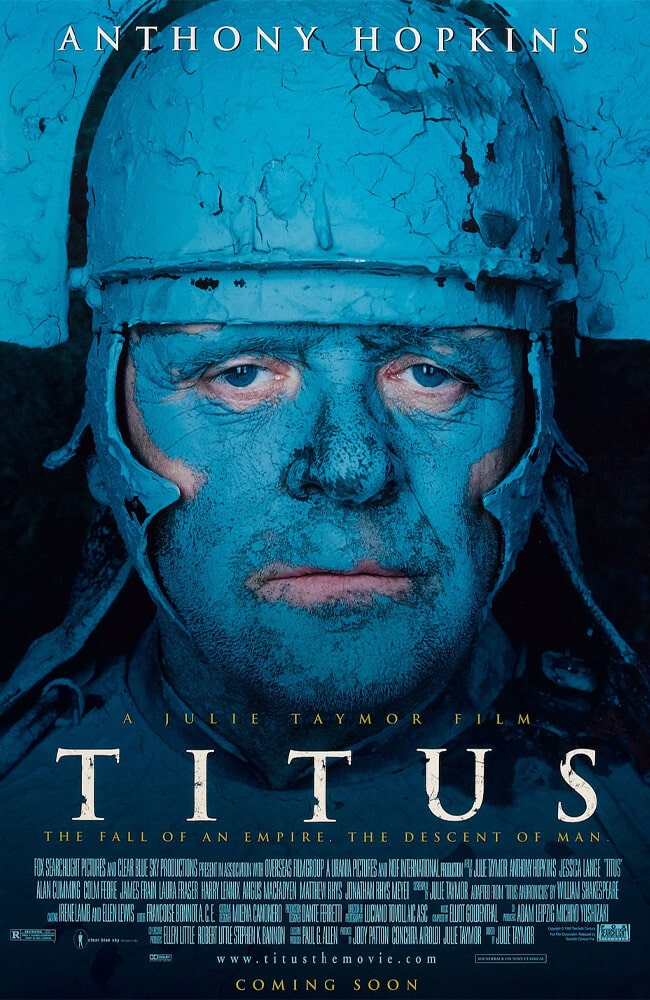 Genre: Drama, History, Thriller
Director: Julie Taymor
Returning from a 40-year war with the Goths, Roman General Titus Andronicus executes the eldest son of Tamora, Queen of the Goths, initiating a long chain of revenge, cruelty and murder. Tamora marries the new Emperor Saturninus. Hopkins' high-frequency voice can make your hair stand on end while watching Titus.
---
12) Fracture – Night of the Murder (2007) | IMDb: 7.2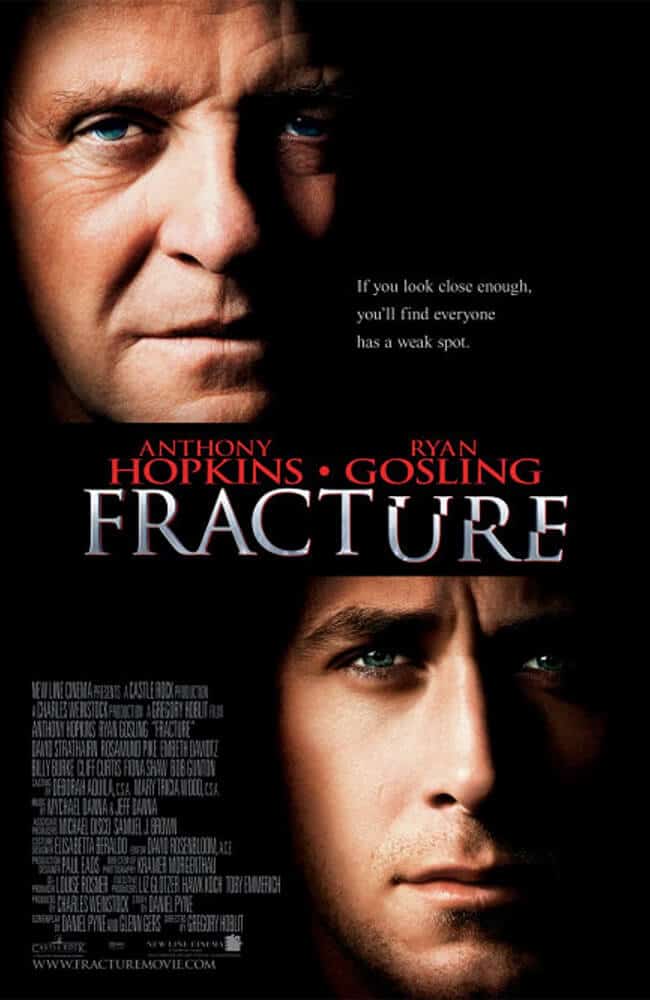 Genre: Crime, Drama, Thriller
Director: Gregory Hoblit
Successful prosecutor Willy Beachum was considering accepting a job offer from a private law firm before accepting a new case from his boss, Joe Lobruto. Ted Crawford tries to kill his wife by shooting her in the head. While defending himself in court, Willy, who is more cunning and sly than Ted imagined, pushes Ted's job hard.
---
11) Amistad (1997) | IMDb: 7.3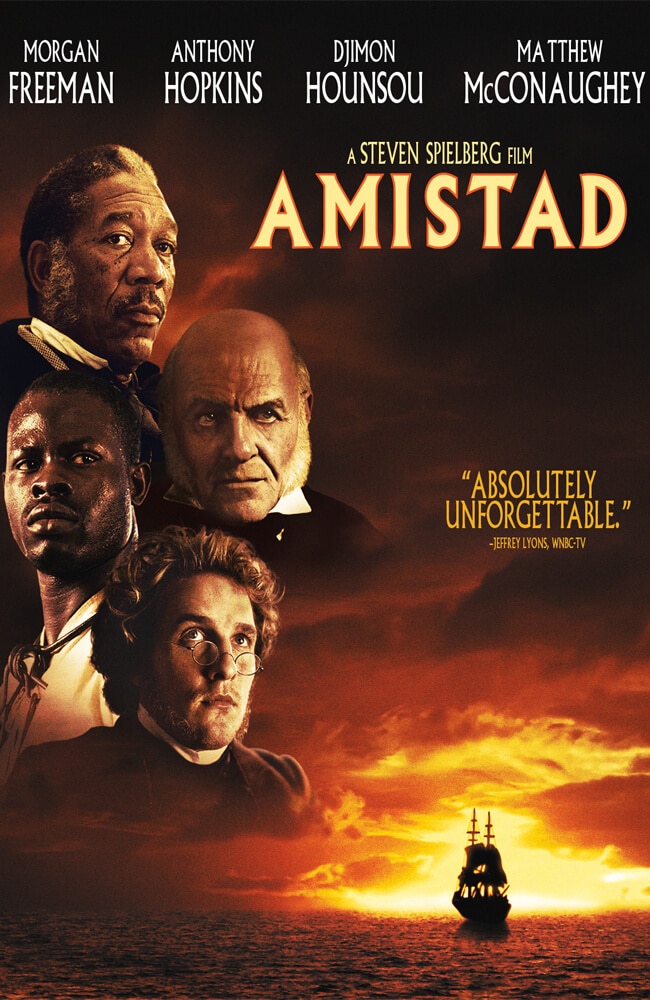 Genre: Biography, Drama, History
Director: Steven Spielberg
Steven Spielberg brings to the silver screen a revolt in the United States over the rights of slaves who took control of the slave ship La Amistad. Hopkins stars in his Oscar and Golden Globe-nominated role as John Quincy Adams, a former president and attorney who advises the slave advocate. Hopkins co-stars with Morgan Freeman and Matthew McConaughey.
---
10) Shadowlands – In the Shadow Lands (1993) | IMDb: 7.3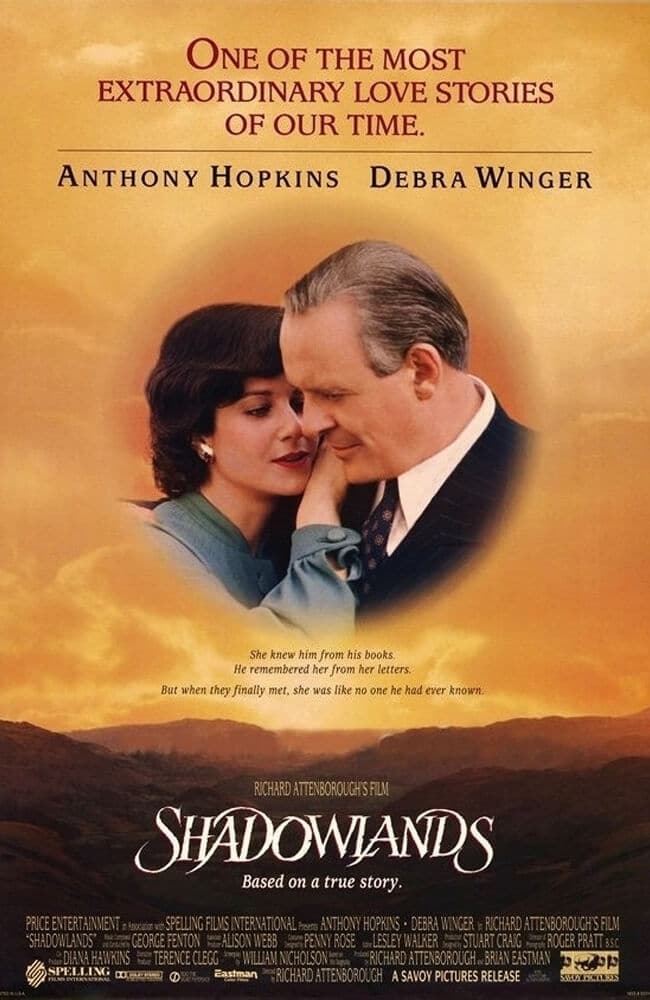 Genre: Biography, Drama, Romance
Director: Richard Attenborough
CS Lewis, author of The Chronicles of Narnia, is an Oxford University professor who spends his spare time arguing with academics in a bar. No matter how disinterested she may seem in love, she agrees to marry Joy Gresham, an American writer who wants to secure her British citizenship.
Relationships that develop as formality turn into love, and their bond grows stronger when Joy is diagnosed with terminal cancer. This bittersweet love story is one of Hopkins' best and most moving performances.
---
9) Howards End – The End of the Howards (1992) | IMDb: 7.4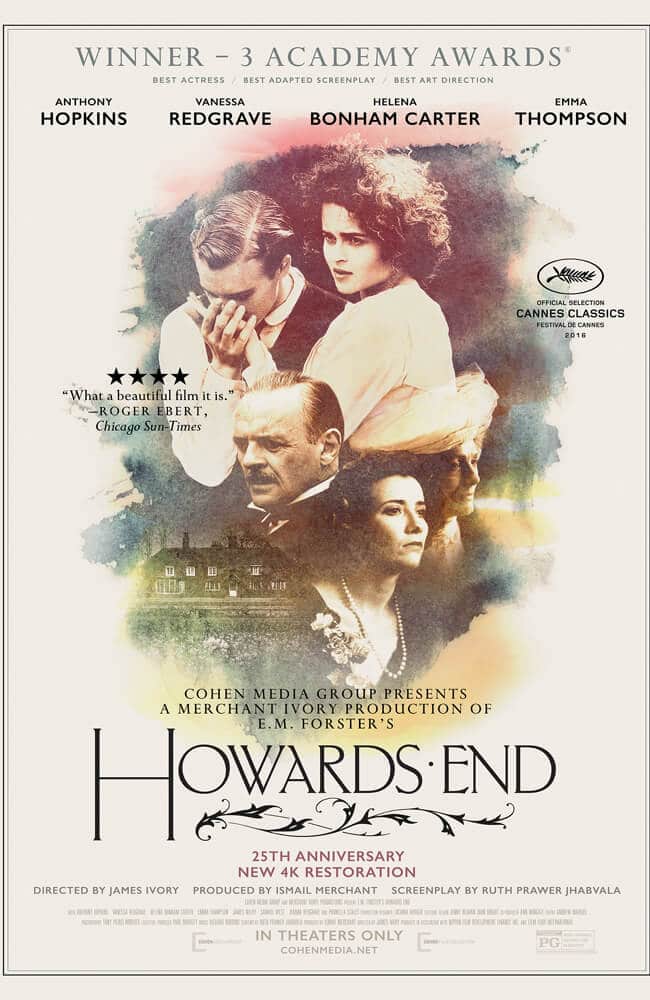 Genre: Drama, Romance
Director: James Ivory
In this highly acclaimed romantic melodrama, we see the clash of social classes. Howards End, starring Hopkins, Emma Thompson and Helena Bonham Carter; It is both a drama and a high tension movie.
After the death of his wife, Hopkins falls in love with the good-hearted Margaret of the lower class. But Hopkins' impeccable acting challenges audiences to decide whether his intentions were good or bad.
---
8) 84 Charing Cross Road – Crossing Lives (1987) | IMDb: 7.5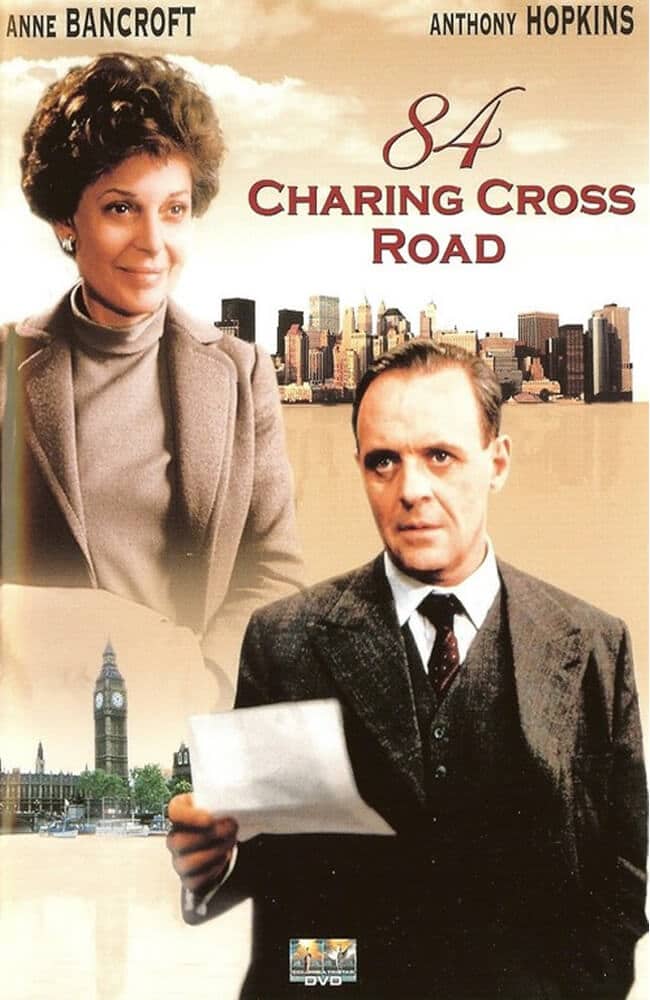 Genre: Biography, Drama, Romance
Director: David Hugh Jones
Intersecting Lives, an adaptation of Helene Hanff's book about her 20-year correspondence with the manager of a bookstore in London, is a kind of biography of Helene Hanff. New York book lover Helene Hanff writes to the London bookstore about some of the books she could not find and her research.
Store manager Frank Doel politely responds to her chattering letter, and the correspondence continues to deepen over twenty years. A strong friendship develops between these two, albeit a long distance.
---
7) The Two Popes – Two Popes (2019) | IMDb: 7.6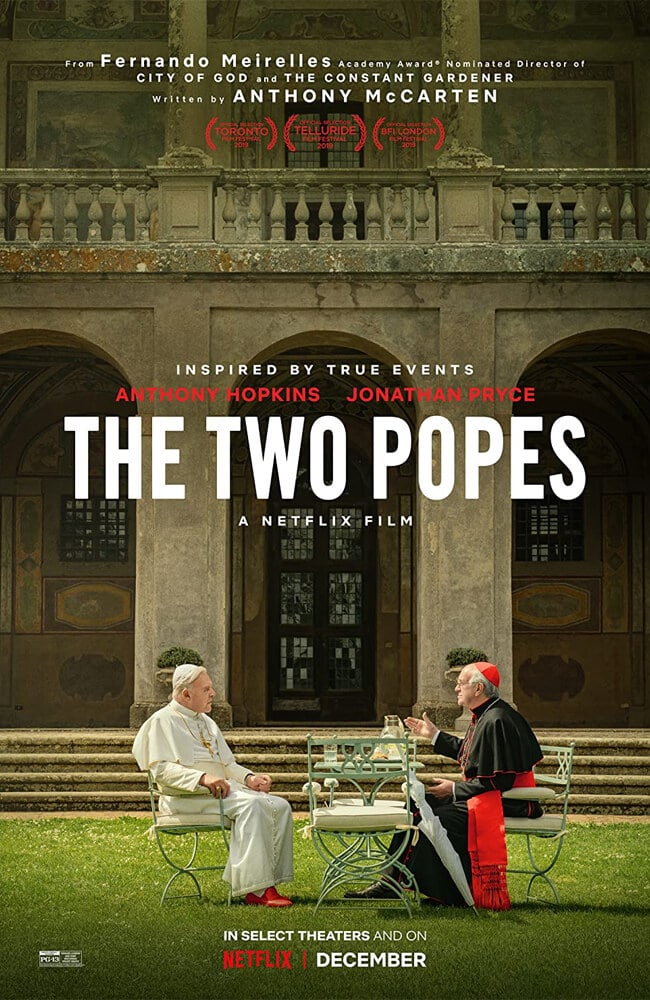 Genre: Comedy, Drama
Director: Fernando Meirelles
Behind the Vatican walls, Pope Benedict and Pope Francis try to find common ground to forge a new path for the Catholic Church. In 2006, Benedict shocked the world by resigning as head of the Catholic Church. Cardinal Jorge Bergoglio is chosen as his successor.
The film chronicles the relationship between the more conservative Benedict and the more liberal Francis that led to the change in power and their efforts to move the church forward. The Two Popes is one of the most striking productions among recent Anthony Hopkins films.
---
6) The Remains of the Day (1993) | IMDb: 7.8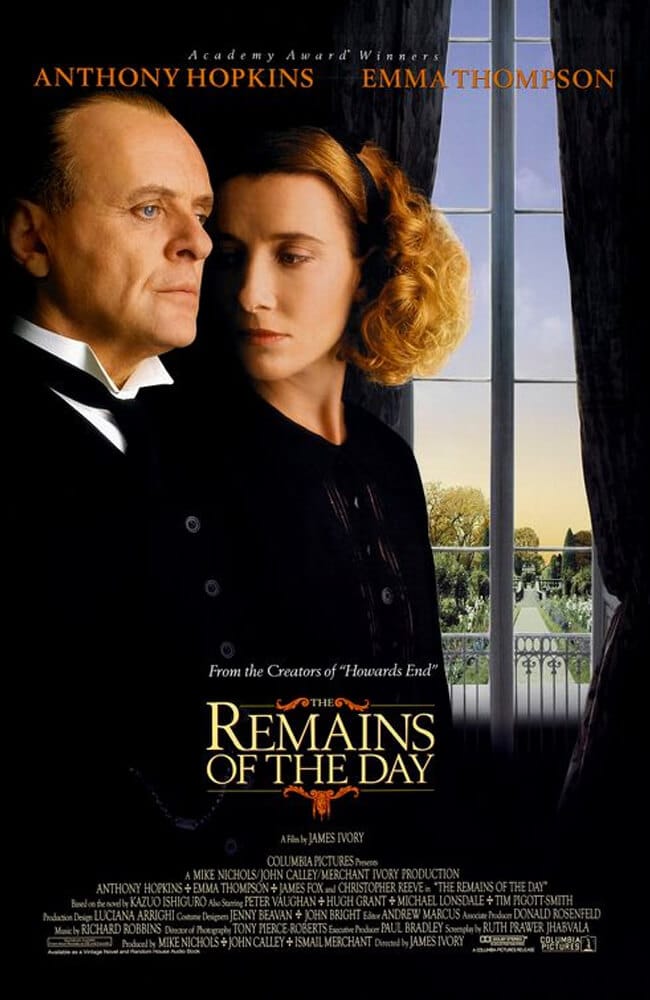 Genre: Drama, Romance
Director: James Ivory
Based on Kazuo Ishiguro's award-winning novel, The Remains of The Day brings together flawless performances by Anthony Hopkins and Emma Thompson. In the 1930s, James Stevens serves Lord Darlington as a butler. Stevens is so engrossed in his work that he does not even visit his dying father in order not to disrupt the work.
He also turns a blind eye to Darlington's sympathy for the Nazis and his feelings for the Jews. Twenty years after his master's death, Stevens tries to reconnect with Kenton, Darlington's head maid. He began to regret his loyalty.
---
5) The World's Fastest Indian – Legendary Man (2005) | IMDb: 7.8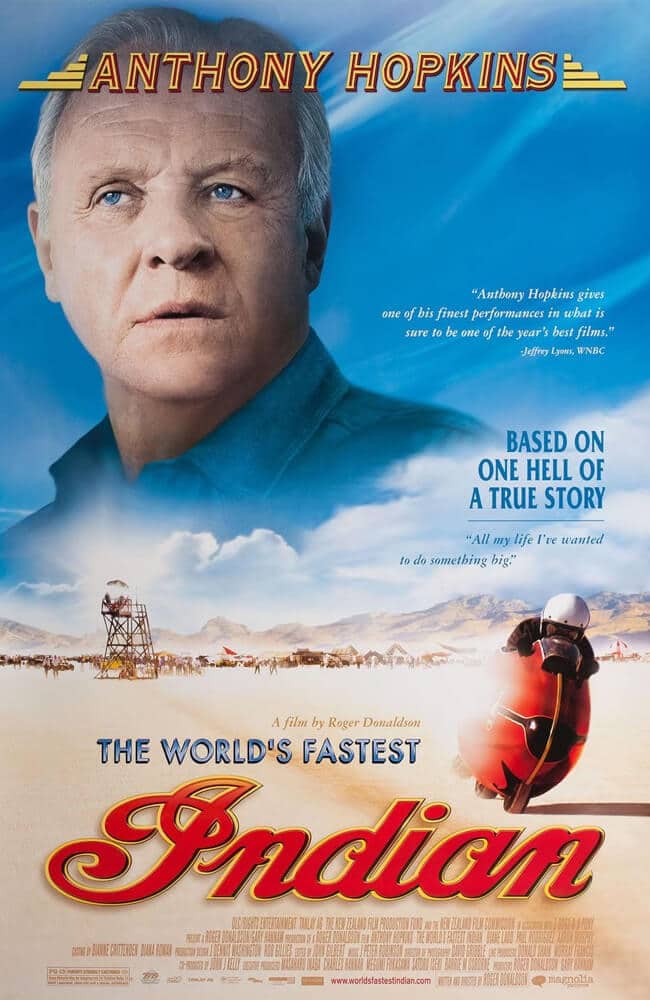 Genre: Biography, Drama, Sports
Director: Roger Donaldson
A lesser known example of Anthony Hopkins films, The World's Fastest Indian tells the story of Burt Munro, a New Zealander who spent years working on his 1920 Indian motorcycle. Munro, 68, broke the speed record in 1967 with this motorcycle in the Bonneville Salt Flats of Utah.
The record that Munro broke more than thirty years ago, based on a true story, has still not been broken to this day. Hopkins, on the other hand, says that for his role as Munro, it is one of his favorite roles and he has a lot in common with Munro's outlook on life.
---
4) The Lion in Winter (1968) | IMDb: 7.9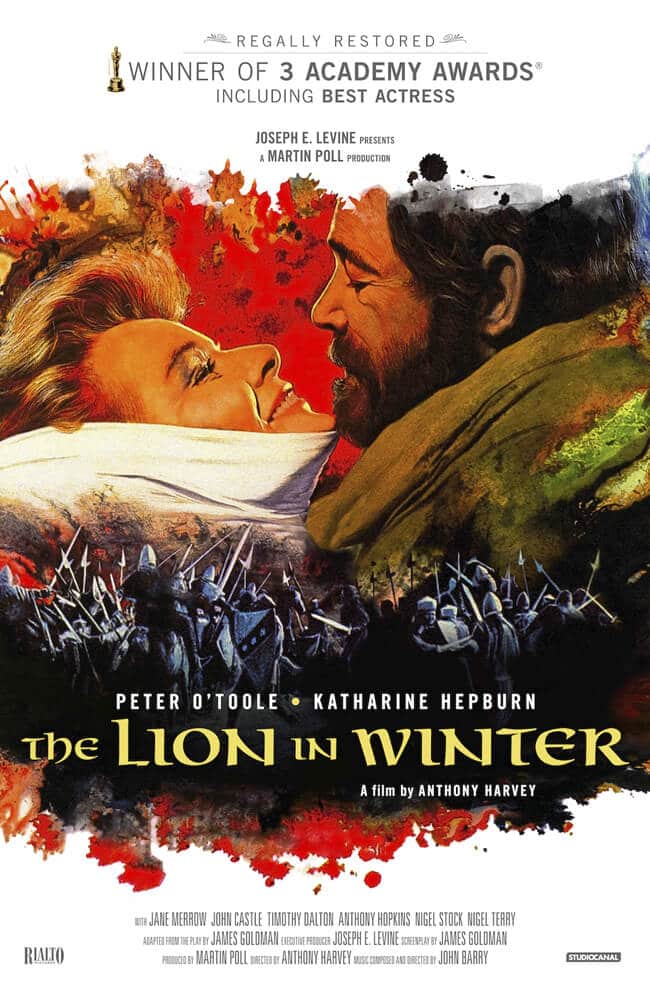 Genre: Biography, Drama, History
Director: Anthony Harvey
Hopkins received his first major award nomination, a BAFTA Best Supporting Actor nomination for his role in the drama. King II. Who will succeed to the throne is rather complicated as Henry plans to announce the heir to the throne. Henry has three sons, and his son, Prince John, is expected to inherit the throne.
Henry's wife, Queen Eleanor, has other ideas. Because Eleanor believes her other son, Prince Richard, should be king. The movie, in which family intrigues are at their peak, impresses the audience with their performances.
---
3) The Elephant Man – The Elephant Man (1980) | IMDb: 8.1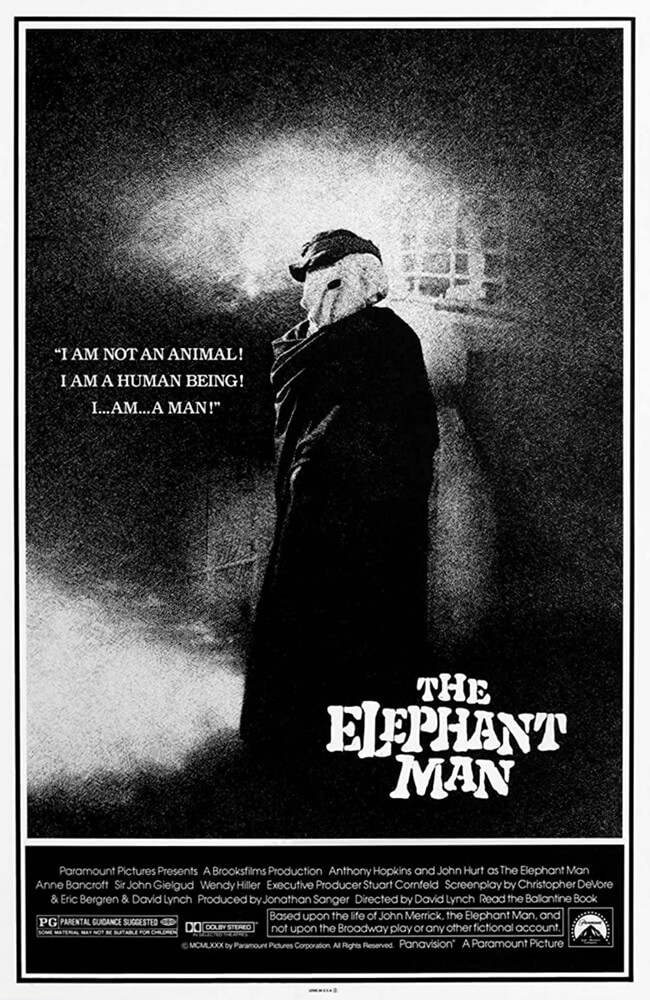 Anthony Hopkins discovers the kind-hearted John Merrick, known as the Elephant Man, at a show. Born with a congenital physical problem and a deformed skull, Merrick uses this disfigurement to earn his living. Hopkins appears in the movie as the compassionate Doctor Frederick Treves, who tries to save Merrick.
The Elephant Man received eight Academy Award nominations and won a BAFTA for best picture. The Elephant Man, which has an important place among Anthony Hopkins films, is also adapted from a true story.
---
2) The Father – Father (2020) | IMDb: 8.3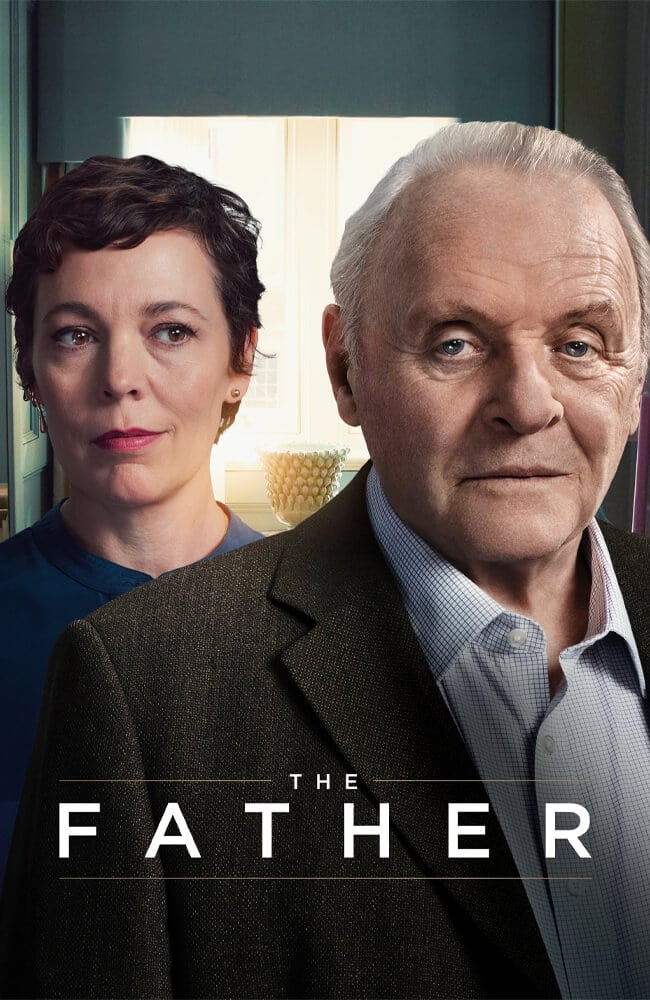 Genre: Drama
Director: Christopher Hampton
As the father struggling to get to know his daughter, Anthony Hopkins taunts the audience and delivers the best performance of his recent career. The Father traps the audience in the deteriorating mind of Anthony, who forgets about people, places and things. The Father, who won the Best Actor Oscar for Hopkins in 2021, is taking home the Best Adapted Screenplay Oscar and many other international awards.
---
1) The Silence of the Lambs – The Silence of the Lambs (1991) | IMDb: 8.6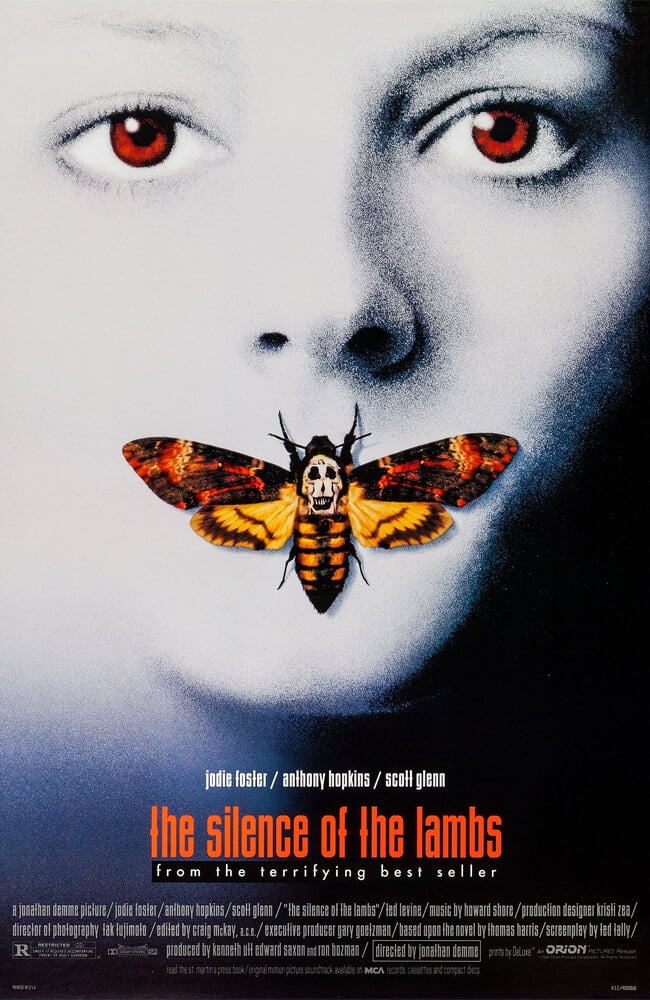 Genre: Crime, Drama, Horror
Director: Jonathan Demme
The two most memorable characters in the history of cinema; Clarice Starling and Hannibal Lecter come together in this movie. Undoubtedly, the first thing that comes to mind when it comes to Anthony Hopkins movies is; Starling, a young FBI agent, enlists the help of another psychopath, Doctor Lecter, to catch the serial killer, a madman who has skinned his victims.
However, Starling must first gain the doctor's trust. Hopkins' performance, of course, has made psycho Doctor Lecter a cult in this psychological thriller. Hopkins earned 5 Oscar nominations and his first Best Actor Oscar for this performance.
---
This post is also available in: Türkçe