Michael Haneke movies are movies that make a big impact with their stunning scenes and scenarios. Michael Haneke is one of the authoritative directors of European cinema, who deals with the communication of modern people with each other, or rather their lack of communication, within the framework of crime, drama and tension. The director, who was born in Germany but has Austrian citizenship, is known for the films he shot in France. In addition, the fact that he shot his first movie at the age of 47 makes his career an interesting career.
Although the stories he tells in his films are ordinary and simple ones, his directing skills come into play at this point. Michael Haneke is one of the most special directors in the history of cinema, as he keeps the audience alive every second, constantly arouses curiosity, draws them into the atmosphere he creates, and wants the audience to think about the subject and make inferences instead of directly giving what he wants to tell.
We have prepared a list of the master director's films for you. Let's get to know both Michael Haneke and his films better.
---
1) Der Siebente Kontinent – The Seventh Continent (1989) | IMDb: 7.7
Genre: Drama
Cast: Birgit Doll, Dieter Berner, Udo Samel
The Seventh Continent is one of the most admired movies of Michael Haneke by the audience. The couple Georg and Anna live a rather ordinary life. This has made them quiet and closed to communication. The couple's child, Evi, wants to punish their parents for this indifference and suddenly starts pretending to be blind. The couple doesn't know what to do. In the following process, they decide to stay at home completely as a solution. This decision will lead them to leave everything in the past, make inquiries and start a new life away from boredom. The film is also the first of Haneke's trilogy on alienation.
---
2) Benny's Video – Benny's Video (1992) | IMDb: 7.2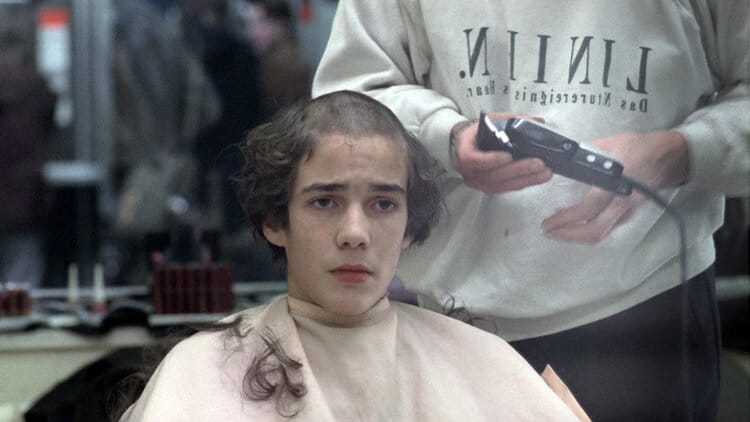 Genre: Crime, Drama
Cast: Arno Frisch, Angela Winkler, Ulrich Mühe
Benny is a 14-year-old boy who spends most of his time watching violent videos. At the same time, he takes shots from the window of his room using his handheld camera. A completely introverted child, Benny begins to become alienated from both his family and life over time. Since he was very impressed by the violent videos he watched, he wanted to shoot such a video one day when his family was not at home. The leading role of the video will be a girl whom he invites to his house. Let us remind you that it is the second film of the director's alienation trilogy.
---
3) 71 Fragmente einer Chronologie des Zufalls – 71 Fragments of an Incidental Chronology (1994) | IMDb: 7.2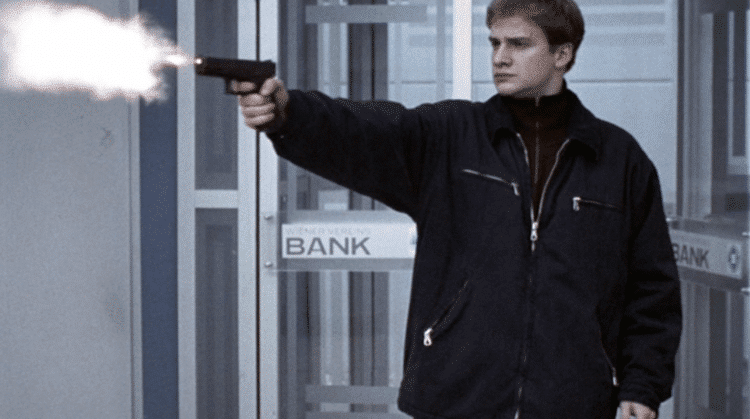 Genre: Drama
Cast: Lukas Miko, Udo Samel, Gabriel Cosmin Urdes
Among Michael Haneke's films, 71 Fragments of an Incidental Chronology, the last film in the Alienation trilogy, consists of 71 scenes that gave the film its name. The film, which focuses on an immigrant who has just arrived in Vienna, a university student, a couple who has adopted a little girl, and a lonely man, tells its story around these characters. A 19-year-old teenager, who came to the bank to withdraw money, suddenly starts shooting at random and events develop. Questioning the foundations of unjustified violence, both in terms of the characters he created and the subject he dealt with, Haneke shot this film inspired by a bank massacre in Austria in 1993.
---
4) Funny Games – Deadly Games (1997) | IMDb: 7.6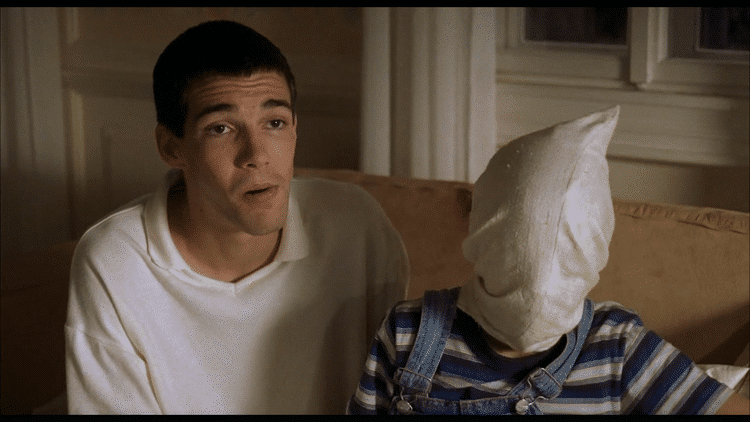 Genre: Crime, Drama, Thriller
Cast: Susanne Lothar, Ulrich Mühe, Arno Frisch
Georg and Anna go on vacation to the lake house with their young son Georgie. While everything is going well, two young men suddenly haunt their house. The house you come to for a holiday turns into a place where violence and traumas are experienced in a short time. It is not clear where the youth come from, what they want and why they use violence. The criticism of the bourgeoisie, which Haneke expresses openly in almost every film, reaches its climax with psychological and physical violence in Funny Games. On the other hand, white golf attire, golf ball, golf club and egg are among the iconic objects of the movie that are talked about even today.
---
5) Code Inconnu – Unknown Code (2000) | IMDb: 7.2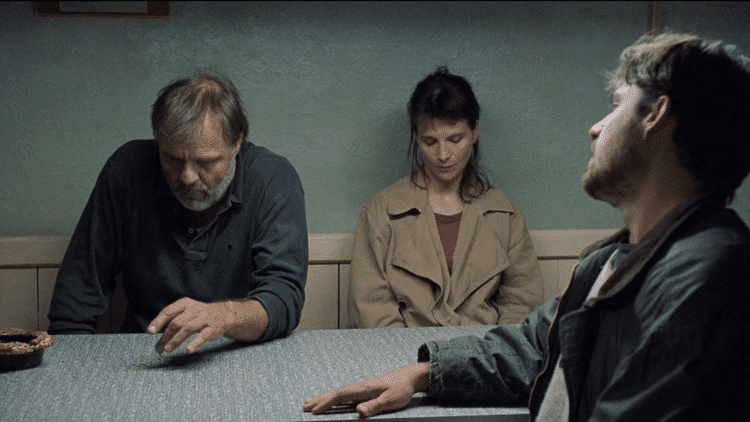 Genre: Drama
Cast: Juliette Binoche, Thierry Neuvic, Bruno Todeschini
Films in which the stories of different people in different places and at different times intersect are very popular in the cinema of the period. Haneke would like to make such a film, too, but of course, with his own touch! In the film, the lives of a group of ordinary people living in Paris, each living their own life, with different professions and status, intersect in a strange way.
---
6) La Pianiste – The Pianist (2001) | IMDb: 7.5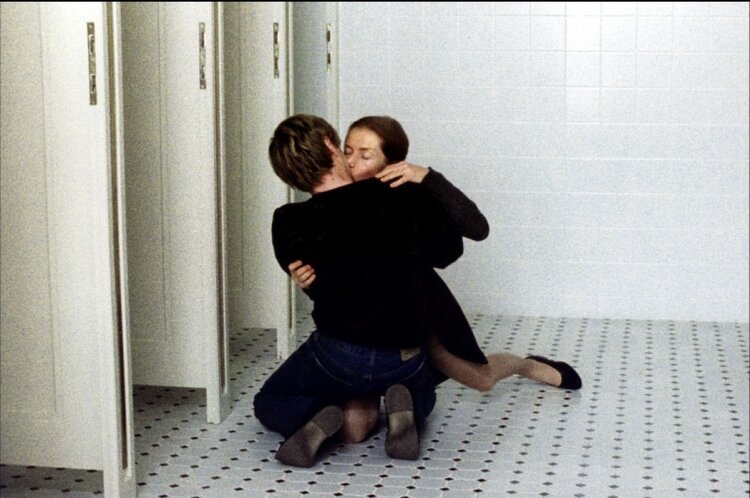 Genre: Drama
Cast: Isabelle Huppert, Annie Girardot, Benoît Magimel
The Pianist is one of the most admired Michael Haneke films. The film, adapted from Elfriede Jelinek's book The Piano Teacher, tells the story of a middle-aged woman named Erika Kohut, who is a piano teacher. Erika, who is very successful in her profession, has created a second personality in her inner world due to her sexual desires that she cannot suppress. That's why he often goes to erotic shows and movie theaters where porn movies are shown, or hides in a corner at night to watch couples making love in parks. Because of the meaning he could not create in his life, he is now in the process of consuming himself. At this stage, she realizes that one of her male students is interested in her. This interest will be a crucial turning point in Erika's resolution of her inner complexity.
---
7) Le Temps Du Loup – Day of the Wolf (2003) | IMDb: 6.6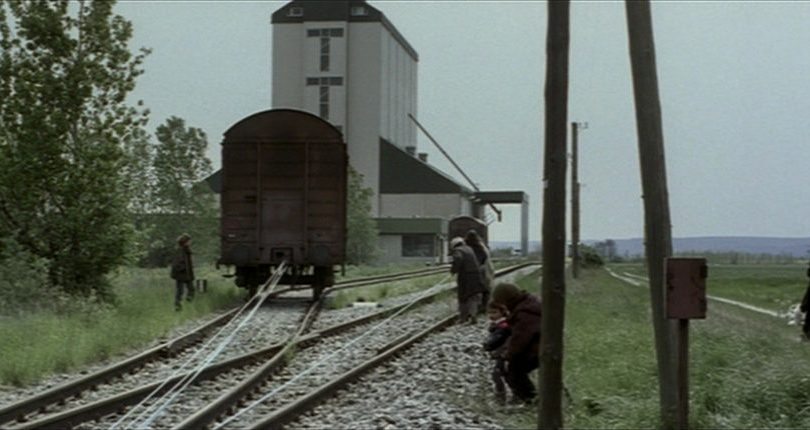 Genre: Drama, Horror
Cast: Isabelle Huppert, Beatrice Dalle, Patrice Chéreau
In this movie, Michael Haneke takes a family to the focal point and sends this family away from society once again to a country house. Disaster strikes when the family arrives at the cottage. After this disaster, all members of the family start to run around in the forest, panicking. However, disaster is only the beginning of future disasters. While the father is killed in the forest, the mother and the children are trying to survive.
---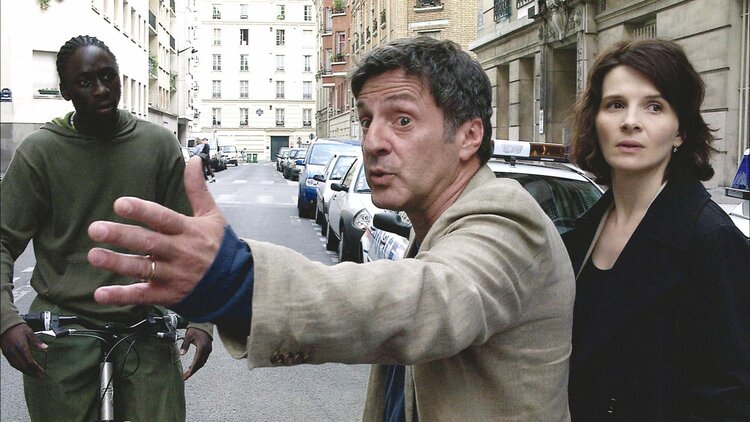 Genre: Drama, Mystery, Thriller
Cast: Daniel Auteuil, Juliette Binoche, Maurice Benichou
Turning her camera to the bourgeois family structure once again, Haneke makes us watch a family confronting its past this time. Georges is a successful man with a very happy family life. One day, a package arrives, whose sender is unknown. The package contains a tape with images of Georges and his family. While he could not get over the shock of the event, the packages continue to come one after another. While the family feels under serious threat, the images on the tapes make them face an undesirable confrontation with their past.
---
9) Funny Games US – Deadly Games (2007) | IMDb: 6.6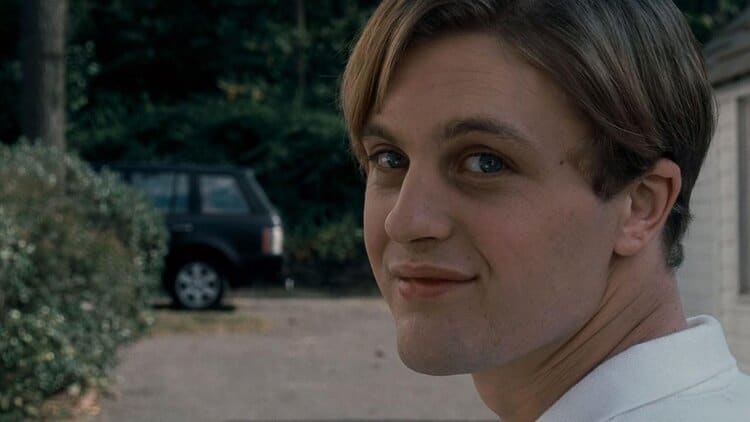 Genre: Crime, Drama, Thriller
Cast: Naomi Watts, Tim Roth, Michael Pitt
The film, which is the American version of the film of the same name shot by the director in 1997, is an exact copy of the original film. In fact, it is so much the same that we can say that Michael Haneke re-shoots the scenes in a sense because he did not want anything to be different in the movie. It even does not distort the camera placements in the original version so that the shooting angles are the same. However, the film does not receive the attention it expected compared to its original version and it takes its place as a failed work in Haneke's filmography.
---
10) Das Weiße Band – White Band (2009) | IMDb: 7.8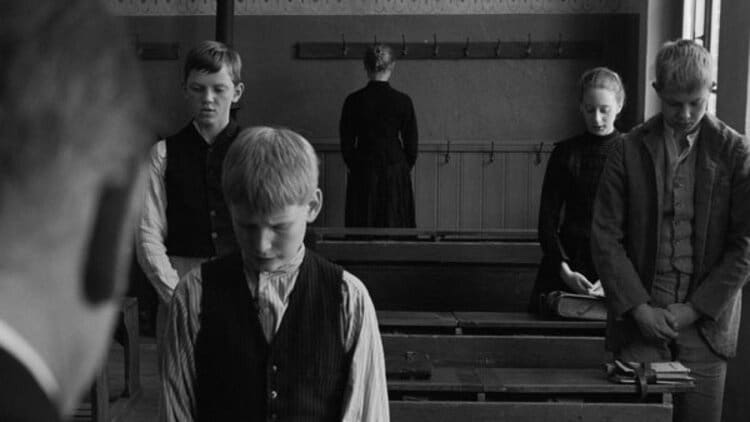 Genre: Drama, History, Mystery, Thriller
Cast: Christian Friedel, Ernst Jacobi, Leonie Benesch
One of the most acclaimed Michael Haneke films, The White Band takes place in 1913 in a Protestant village in northern Germany. In the village school, the teacher gives some punishments to the students. These punishments are so severe that students begin to experience great psychological problems. Haneke bases the foundations of the understanding of fascism, which became widespread in Europe, especially in Germany of the period, on the education given in schools. However, he does not hesitate to discuss concepts such as religion and tradition.
---
11) Amour – Love (2012) | IMDb: 7.9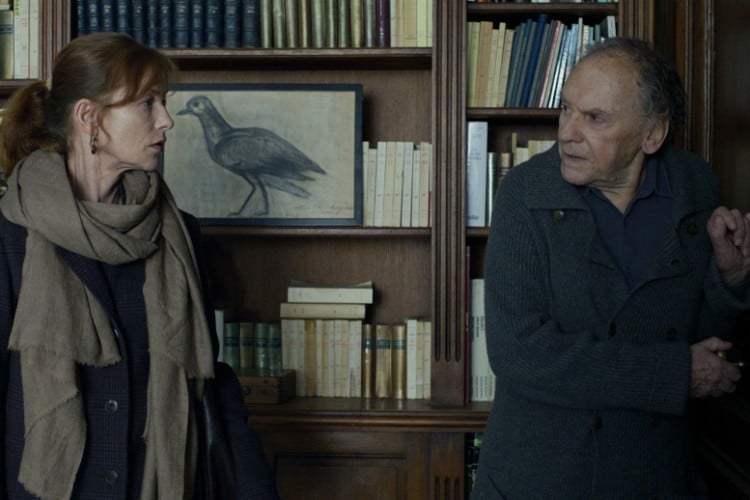 Genre: Drama
Cast: Jean-Louis Trintignant, Emmanuelle Riva, Isabelle Huppert
Georges and Anne are two married, retired music teachers in their 80s. They have a quiet, peaceful life where they spend time together. However, this peaceful and quiet life turns into disaster when Anne is paralyzed from the neck down. Georges tirelessly takes care of Anne, but she's too old and when she realizes she can't handle it, she hires a nurse. Haneke's film, which deals with the concept of death together with the concepts of love, old age and loneliness, won the Palme d'Or at the 2012 Cannes Film Festival.
---
12) Happy End – Happy End (2017) | IMDb: 6.7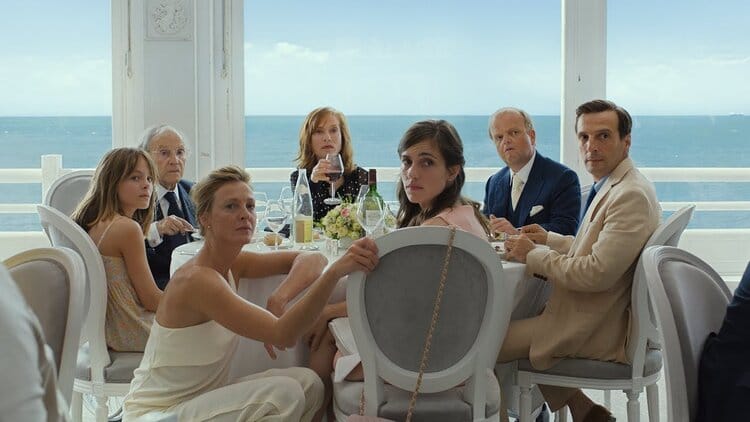 Genre: Drama
Cast: Isabelle Huppert, Jean-Louis Trintignant, Mathieu Kassovitz
Happy End, the last movie in the list of Michael Haneke movies, once again takes us right into the middle of the bourgeois family structure. However, this time Haneke is not only a bourgeois critique, but also deals with problems such as the refugee problem and intergenerational conflict. The Laurent family, living in northern France, is a very wealthy family. Haneke draws a very happy family picture when viewed from the outside, as he always does. However, as we begin to enter the family, the hidden lives of each individual in the family hit us in the face. In addition, the movie is considered as a sequel to the Amour movie.
This post is also available in: Türkçe