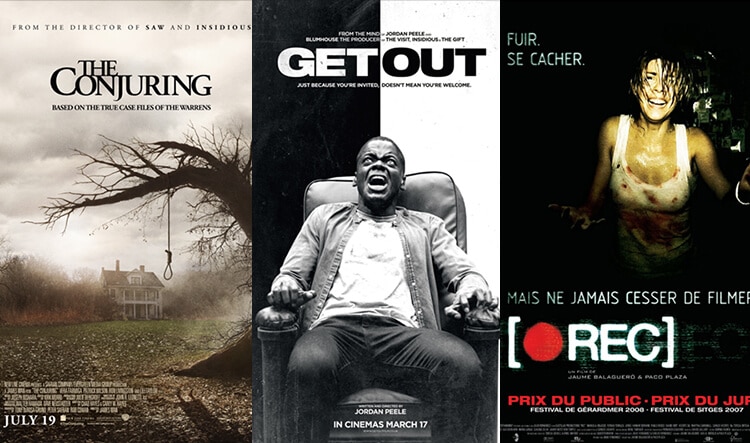 best horror moviesIt's actually a pretty subjective matter. But there are such films in the world of cinema. horror movie They leave traces that cannot be ignored. We tried to choose the best ones for you among these films that managed to convey fear to us in dozens of different forms and leave a mark on the genre. We made our choice by taking the IMDb and Rotten Tomatoes reviews to the fore. Let's take a closer look at our list of the best horror movies of the 21st century.
---
35) Mama (2013) | IMDb: 6.2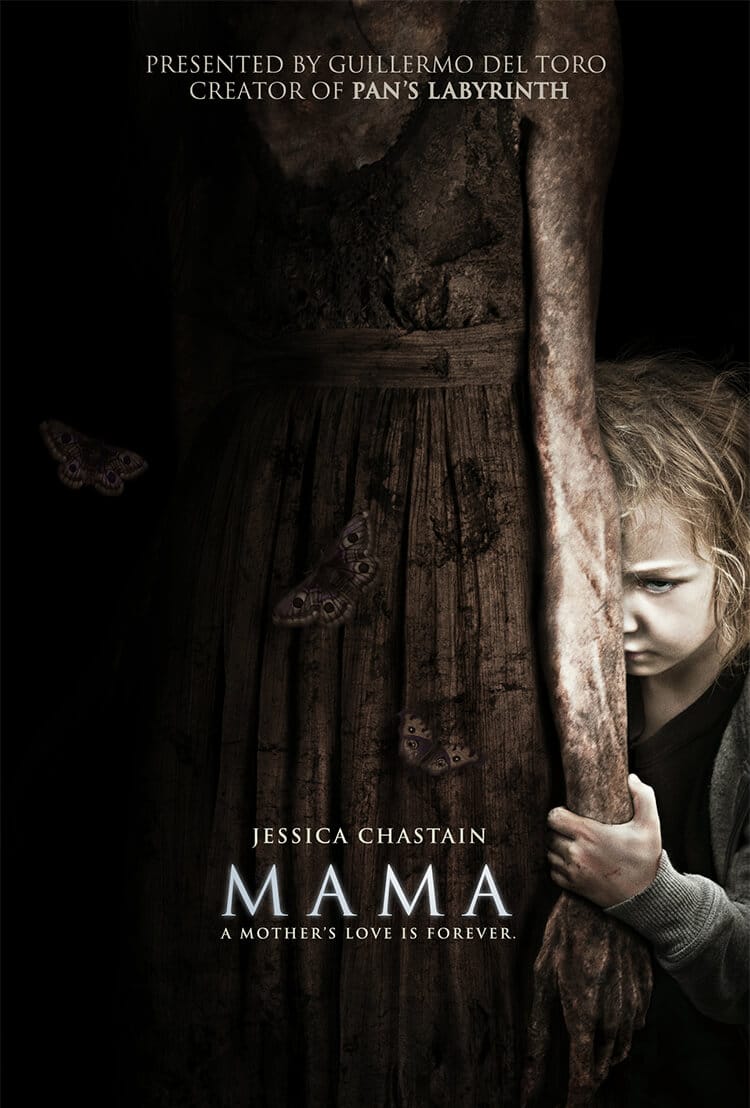 Director: Andy Muschietti
Cast: Jessica Chastain, Nikolaj Coster-Waldu, Megan Charpentier
Rotten Tomatoes: 63%
Produced by Guillermo del Toro, who is also a fan of the horror genre.Formula tells the story of two sisters whose mother and father are tragically killed. Surviving in the depths of the forest for 5 years, these two sisters bring some scary things with them when they move into their uncle Lucas' home.
---
34) Veronica (2017) | IMDb: 6.2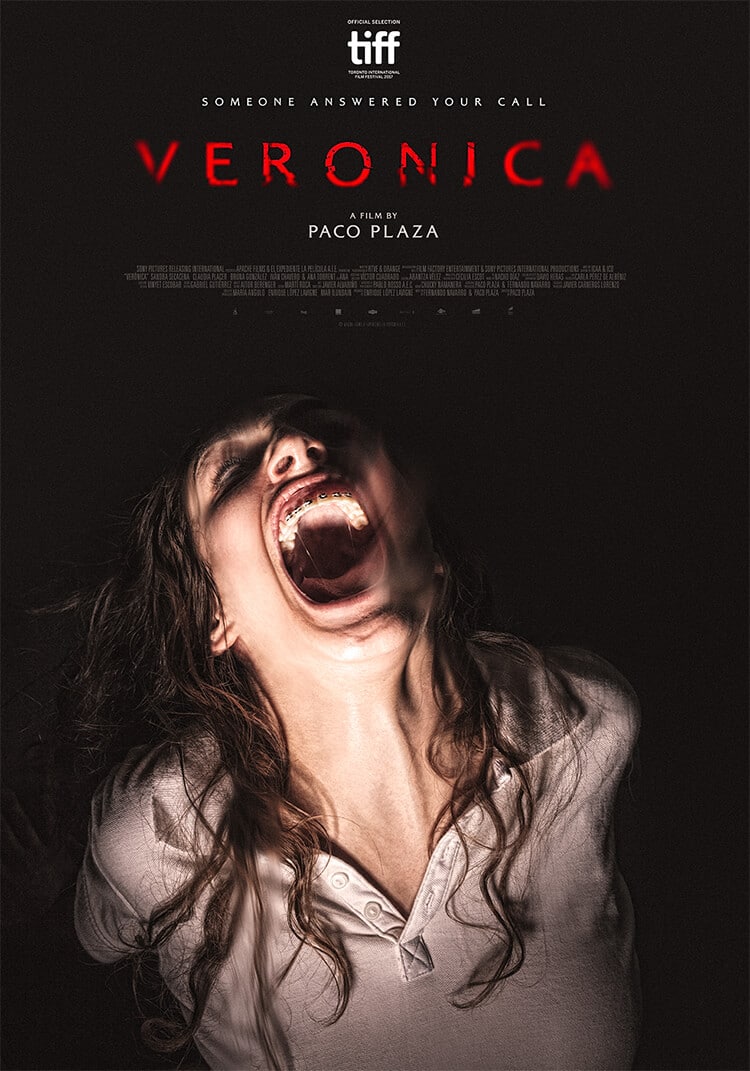 Director: Paco Plaza
Cast: Sandra Escacena, Bruna Gonzalez, Claudia Placer
Rotten Tomatoes: 88%
Verónica, directed by Paco Plaza, the director of the legendary Rec movie, transfers the actual events in Madrid's city in the 1990s to the big screen. One day at school, Verónica, who wants to summon her father's spirit by using an Ouija board with her friends, invites an entity she never wanted into her home and body. This incident, Spain's first and only police file described as inexplicable, still arouses curiosity.
---
33) The Visit (2015) | IMDb: 6.2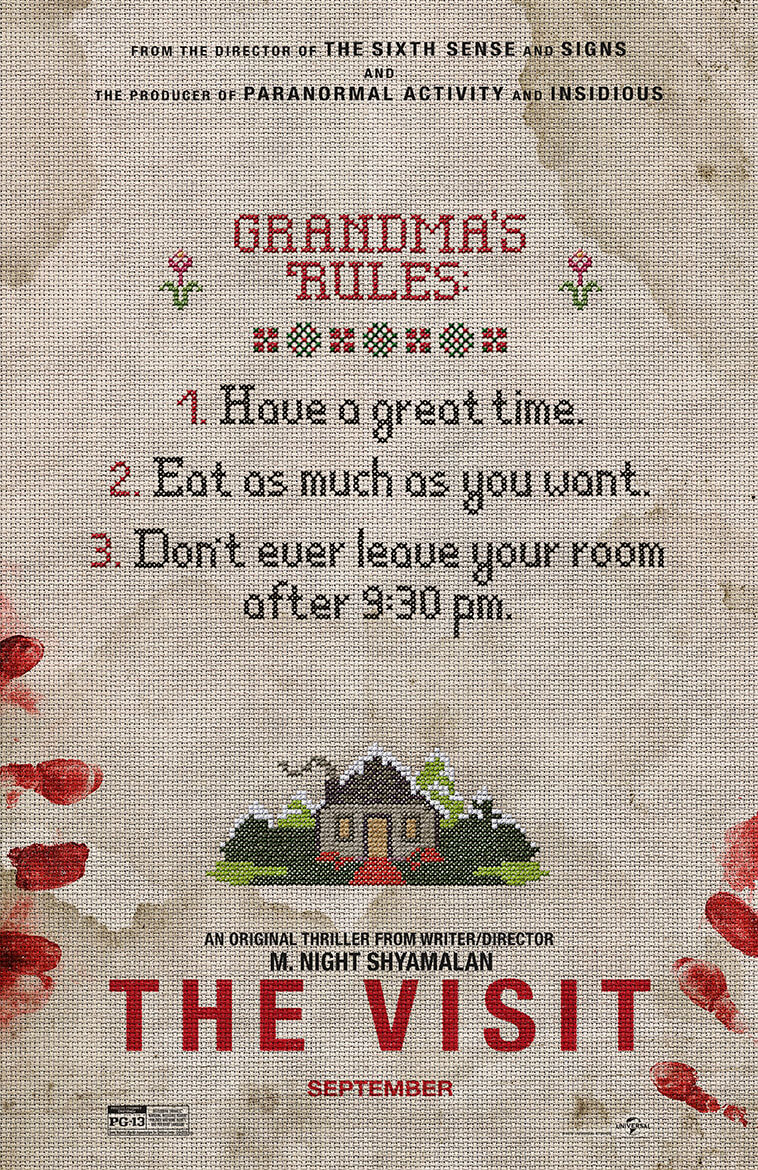 Director: M. Night Shyamalan
Cast: Olivia DeJonge, Ed Oxenbould, Deanna Dunagan
Rotten Tomatoes: 68%
One of the best, if not the best, examples of the found-film frenzy, The Visit, is about two younger siblings visiting their grandparents for a week. The grandparents, who live on a remote farm, behave very strangely. Children, who are increasingly afraid, start to look for ways to get rid of this house.
---
32) Paranormal Activity (2007) | IMDb: 6.3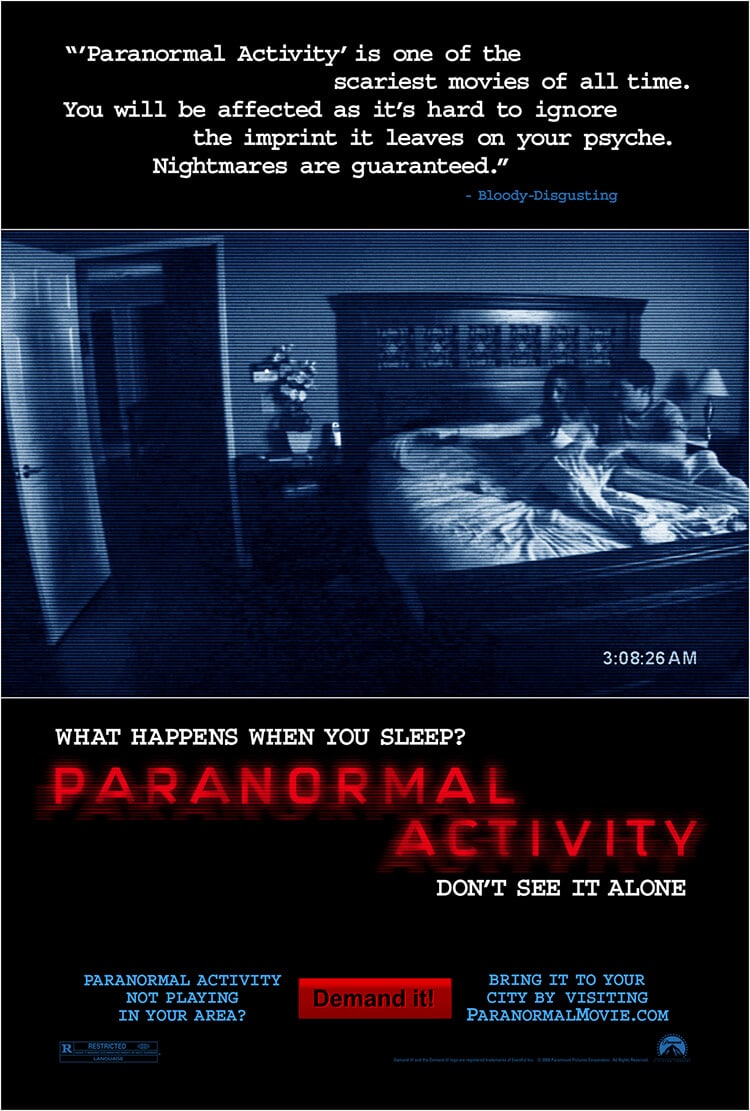 Director: Oren Peli
Cast: Katie Featherson, Micah Sloat, Mark Fredrichs
Rotten Tomatoes: 83%
Paranormal Activity, one of the best examples of the found movie genre, is also the indispensable production of the best horror movies lists. This movie, in which we watch the destruction caused by an evil presence that haunts a young couple, manages to scare us enough to make us sleep with the lights on at night without showing this presence even once.
---
31) Lights Out (2016) | IMDb: 6.3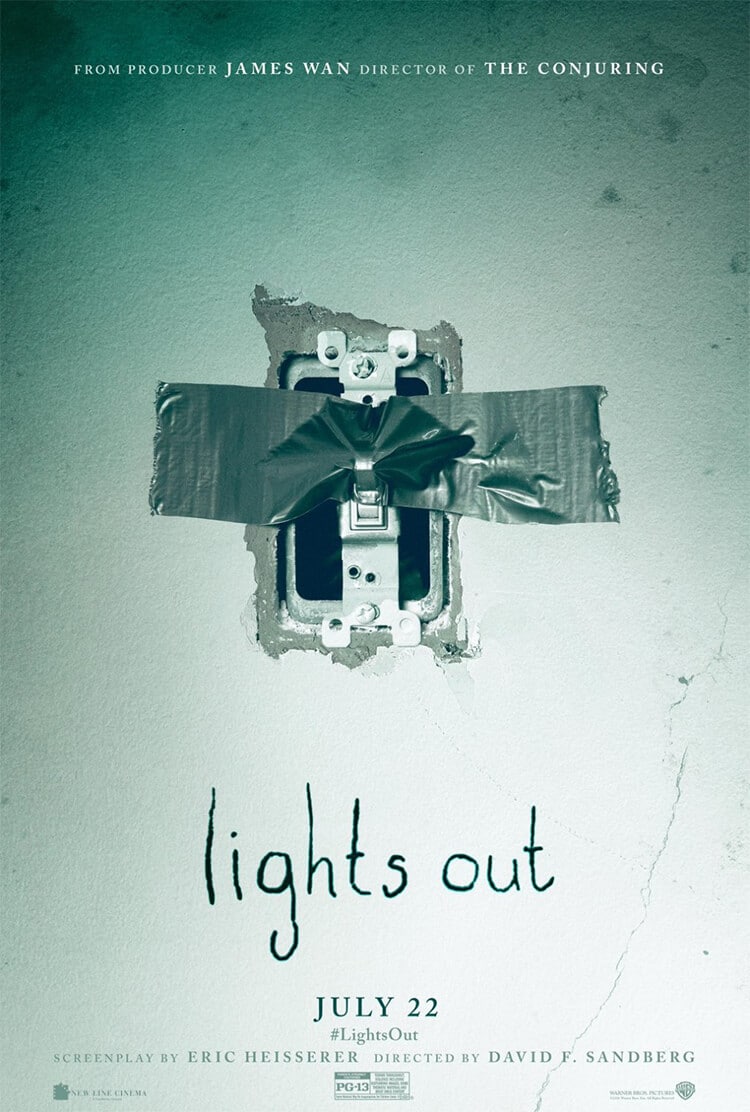 Director: David F. Sandberg
Cast: Teresa Palmer, Gabriel Bateman, Maria Bello
Rotten Tomatoes: 76%
When the lights go out, our imagination starts working in a dark way. What if the beings we imagined to be in darkness were real? Lights Out is a pretty scary movie based on precisely this theme. The nightmares of two brothers trying to escape from an evil entity hiding in dark corners and looking for an opportunity to attack are the kind that will cause us to have nightmares at night.
---
30) Hell House LLC (2015) | IMDb: 6.4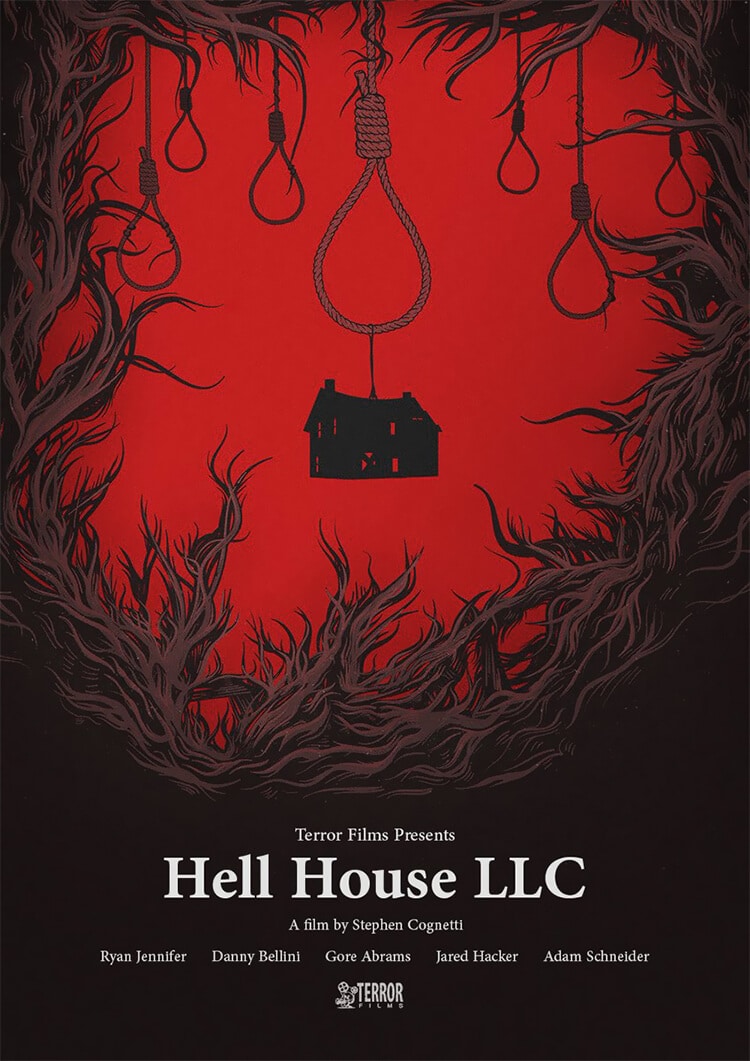 Director: Stephen Cognetti
Cast: Gore Abrams, Alice Bahlke, Danny Bellini
Rotten Tomatoes: 75%
Hell House LLC is one of the best modern examples of this genre. A documentary team that revisits the place where an unexplained event took place and films the visit takes us on a frightening journey. Their destination is the Halloween horror house Hell House LLC, where 15 people inexplicably lost their lives five years ago.
---
29) Siccin 2 (2015) | IMDb: 6.4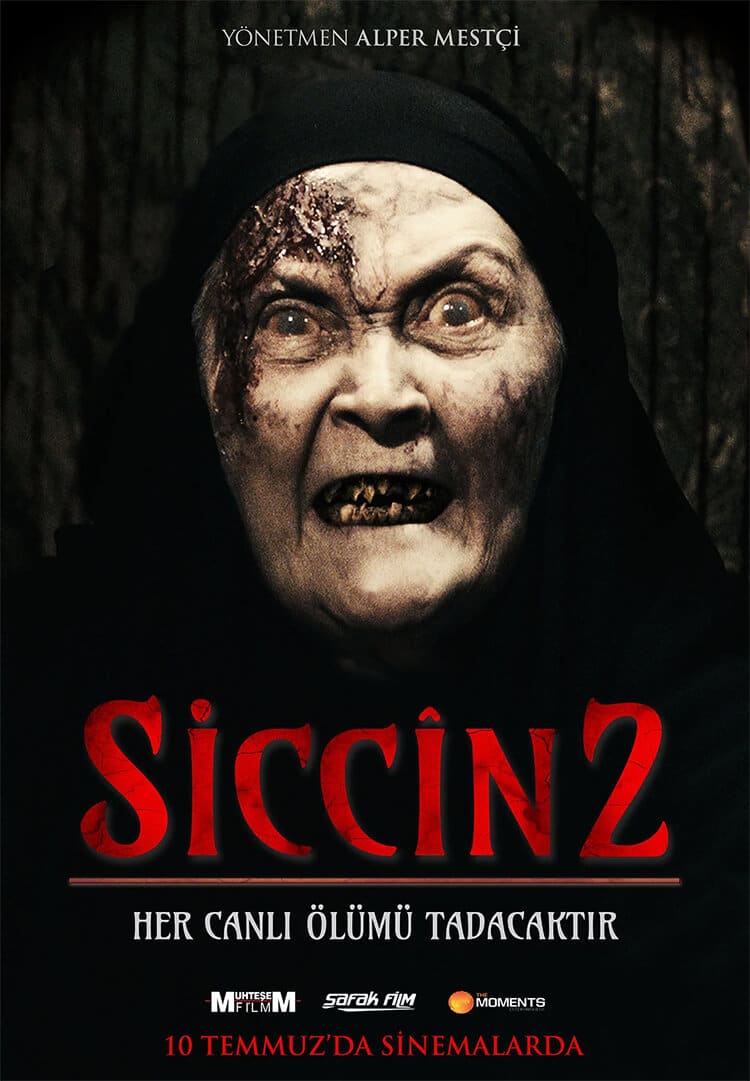 Director: Alper Mestçi
Cast: Bulut Akkale, Efsun Akkurt, Mana Alkoy
Rotten Tomatoes:-
Although the genre of Chinese movies includes movies that are made fun of in our country, some productions manage to receive praise in the national arena. Siccin 2 is one of these quality Turkish horror movie productions. If you have a prejudice against this genre, we can say that Siccin 2 is the only movie that will shatter this prejudice.
---
28) Drag Me to Hell (2009) | IMDb: 6.5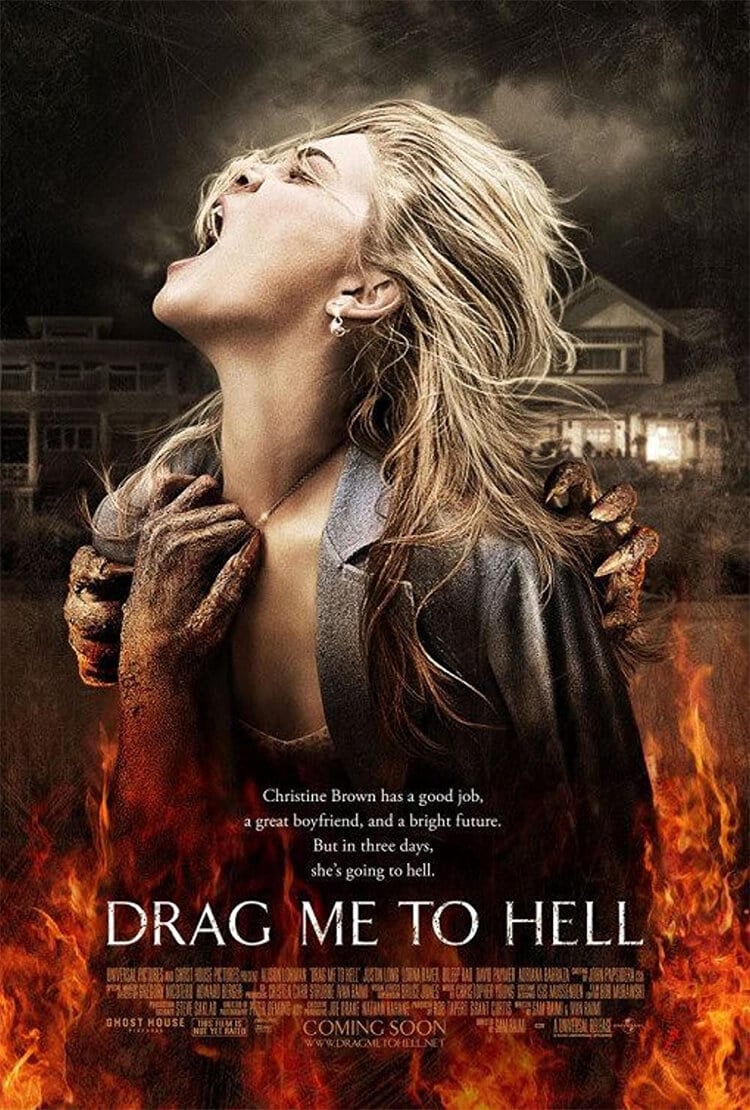 Director: Sam Raimi
Cast: Alison Lohman, Justin Long, Ruth Livier
Rotten Tomatoes: 92%
Drag Me to Hell, signed by the famous director Sam Raimi, has a plot that will not look like Stephen King's novels. Drag Me to Hell, which won the Best Horror Film awards the year it was released, tells the scary story of Christine Brown, who works as a loan manager in a bank. One day, after rejecting a gypsy who applied for debt relief, Christine realizes that she has made the biggest mistake of her life.
---
27) The Skeleton Key (2005) | IMDb: 6.5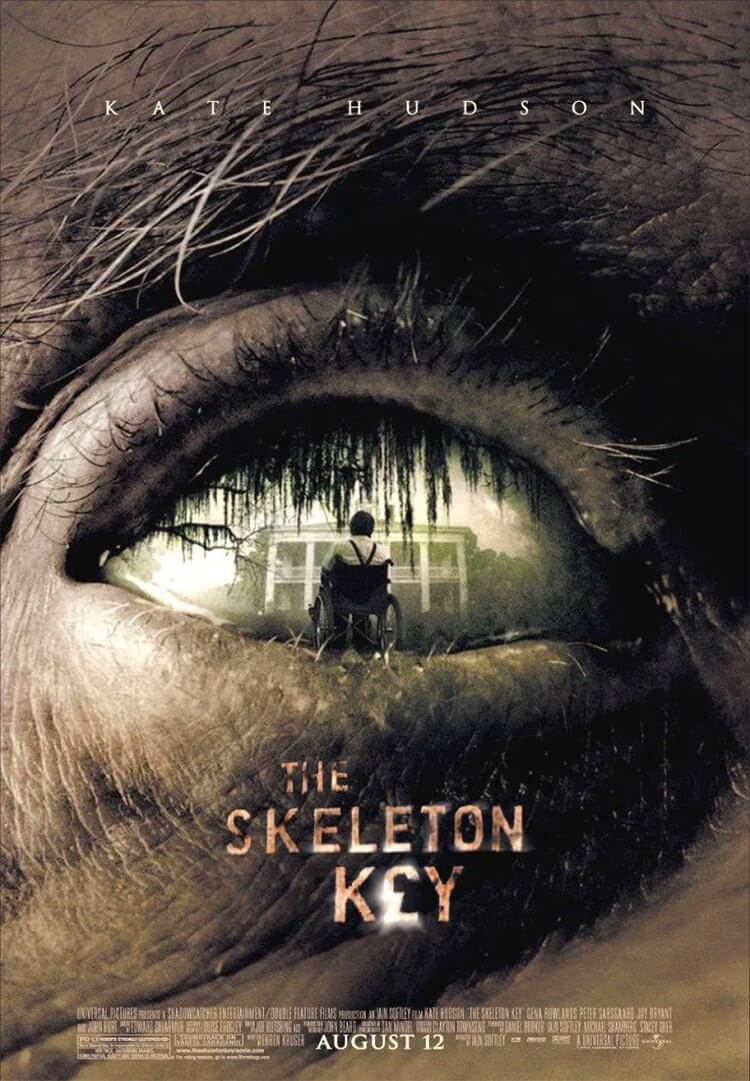 Director: Iain Softley
Cast: Kate Hudson, Peter Sarsgaard, Joy Bryant
Rotten Tomatoes: 38%
If you like the New Orleans atmosphere and Voodoo magic-themed productions, The Skeleton Key is a movie you shouldn't miss. In the movie, Caroline, who works as a hospital nurse, gets a job as a babysitter in an old house. Suspecting the strange behavior of the two elderly couples during her time in this house, Caroline takes action to reveal the secret in the house. But it is not difficult to guess that this decision was not very wise.
---
26) Oculus (2013) | IMDb: 6.5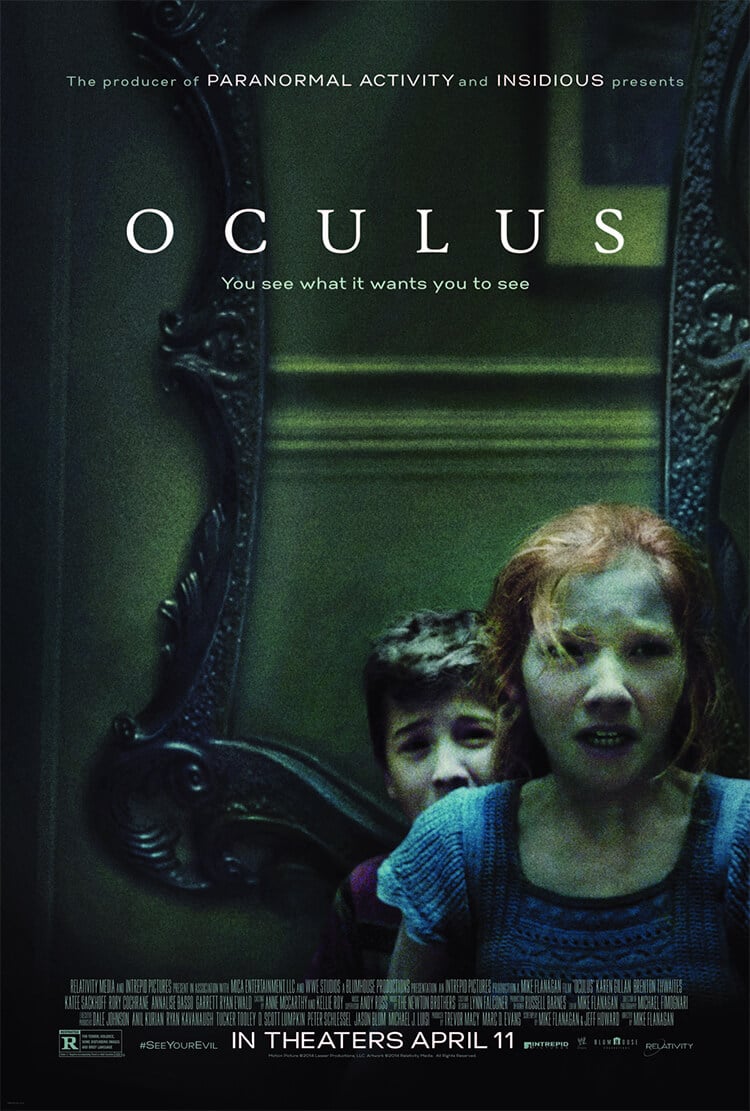 Director: Mike Flanagan
Cast: Karen Gillan, Brenton Thwaites, Katee Sackhoff
Rotten Tomatoes: 74%
Oculus, directed by legendary Mike Flanagan, director of The Haunting of Hill House, is an unusual horror movie. This movie, in which we watch the story of two brothers who experience paranormal events due to an antique mirror, actually manages to be a very unusual psychological horror movie that plunges into people's minds, even though it seems like a cliché.
---
25) The Exorcism of Emily Rose (2005) | IMDb: 6.7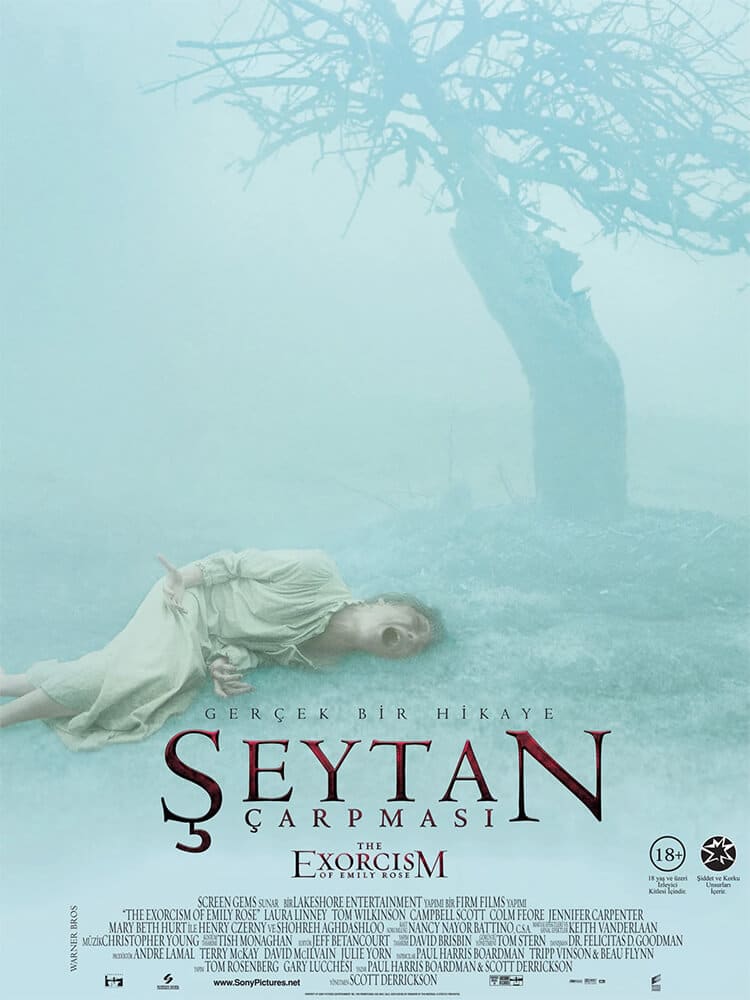 Director: Scott Derrickson
Cast: Laura Linney, Tom Wilkinson, Shohreh Aghdashloo
Rotten Tomatoes: 44%
The Exorcism of Emily Rose brings the events of Anneliese Michel, one of the most known demon-infested events in history, to the whiteboard. The case of Anneliese Michel, who died during the exorcism rituals, is quite famous in the legal world. This case, which led to the trial of the priests, is blended with the frightening events experienced by Anneliese Michel and transferred to us in this film.
---
24) Goodnight Mommy (2014) | IMDb: 6.7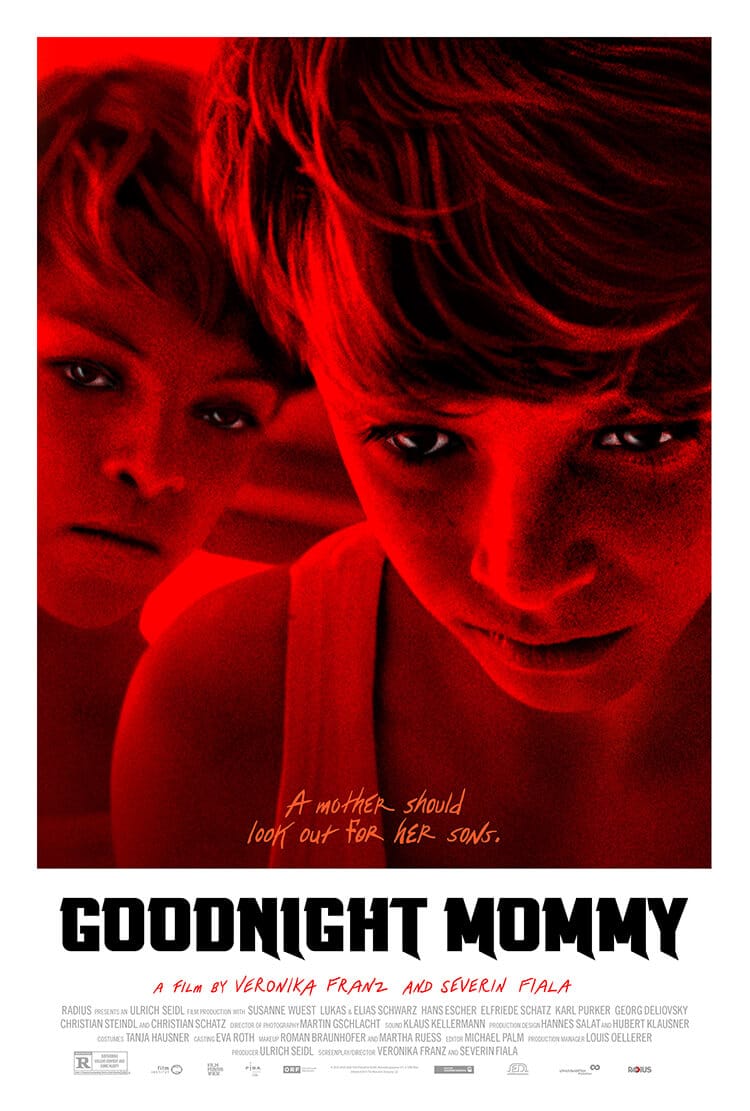 Director: Severin Fiala, Veronica Franz
Cast: Lukas Schwartz, Elias Schwartz, Susanne Wuest
Rotten Tomatoes: 85%
Many of you have heard of Haneke's famous Funny Games movie. Goodnight Mommy is an alarming horror movie from this school. Nothing is normal in this movie that deals with the frightening moments of twin children who move into a new house with their mother. The mother, who walks around with her whole face covered with a bandage as a face replacement surgery, is a creepy character just to look at it.
---
23) Suspiria (2018) | IMDb: 6.7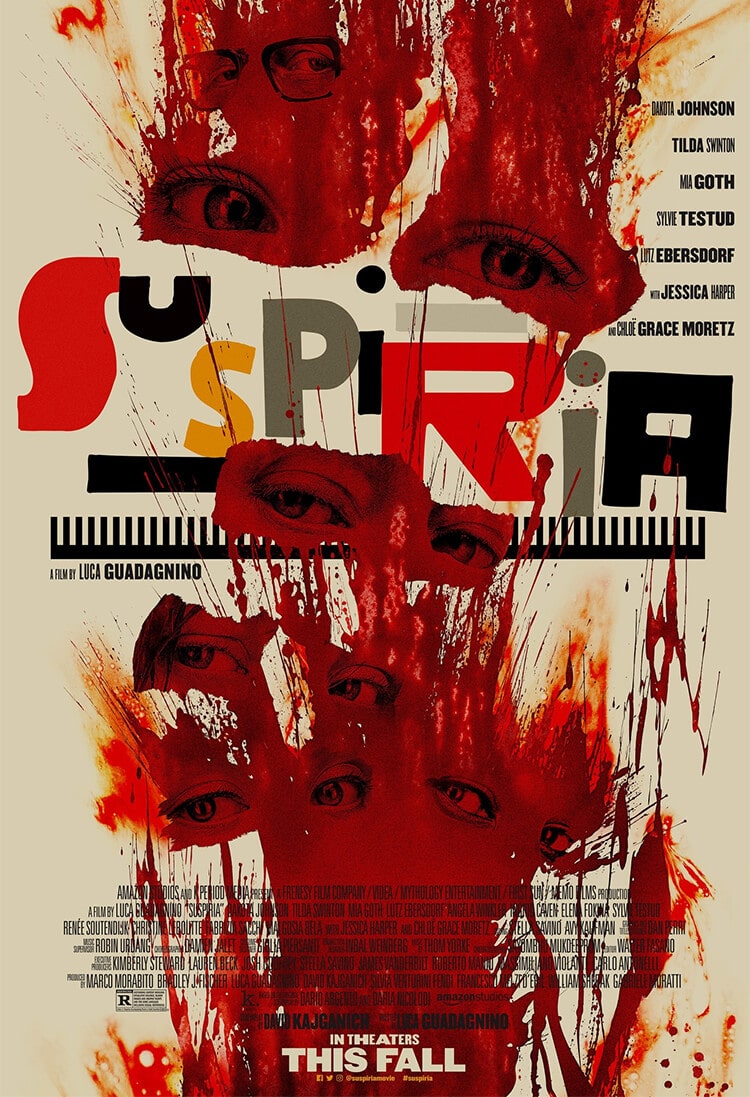 Director: Luca Guadagnino
Cast: Tilda Swinton, Dakota Johnson, Chloe Grace Moretz
Rotten Tomatoes: 65%
Originally produced in 1977, Suspiria was one of the best horror films of its time. This movie, which was re-shot in 2018 with modern techniques, is still quite scary, although not as much as the 1977 version. The dark past of the famous dance school comes to light in this movie where Susie, a young American girl, goes to Germany to study ballet.
---
22) Dabbe: Gin Strike (2013) | IMDb: 6.7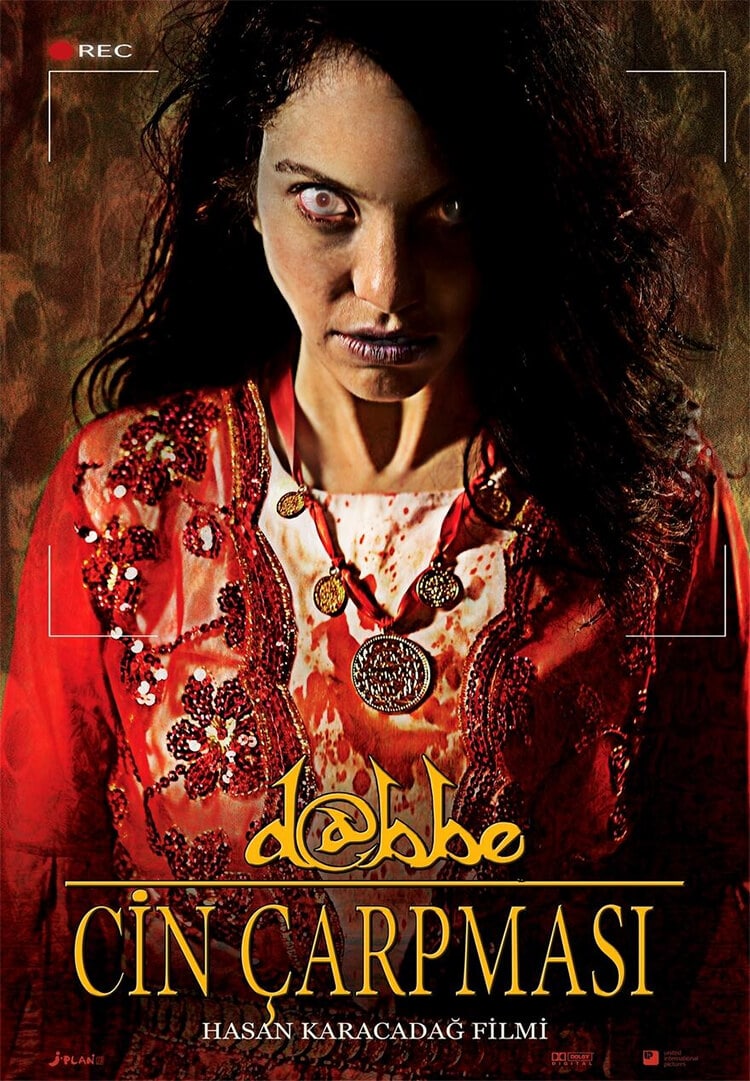 Director: Hasan Karacadag
Cast: Elçin Atamgüç, Muhammed Yasir Berkli, Mert Biri
Rotten Tomatoes:-
Another movie that can break your prejudice against demonic movies will undoubtedly be Dabbe: Jinn Crash. The Dabbe series, which was almost squeezed out now, was great hope for Turkish horror cinema when it debuted. Although the films later became sloppy, Cin Collision, the fourth film in the series, presents us with one of the terrifying jinn films of Turkish cinema.
---
21) The Autopsy of Jane Doe (2016) | IMDb: 6.8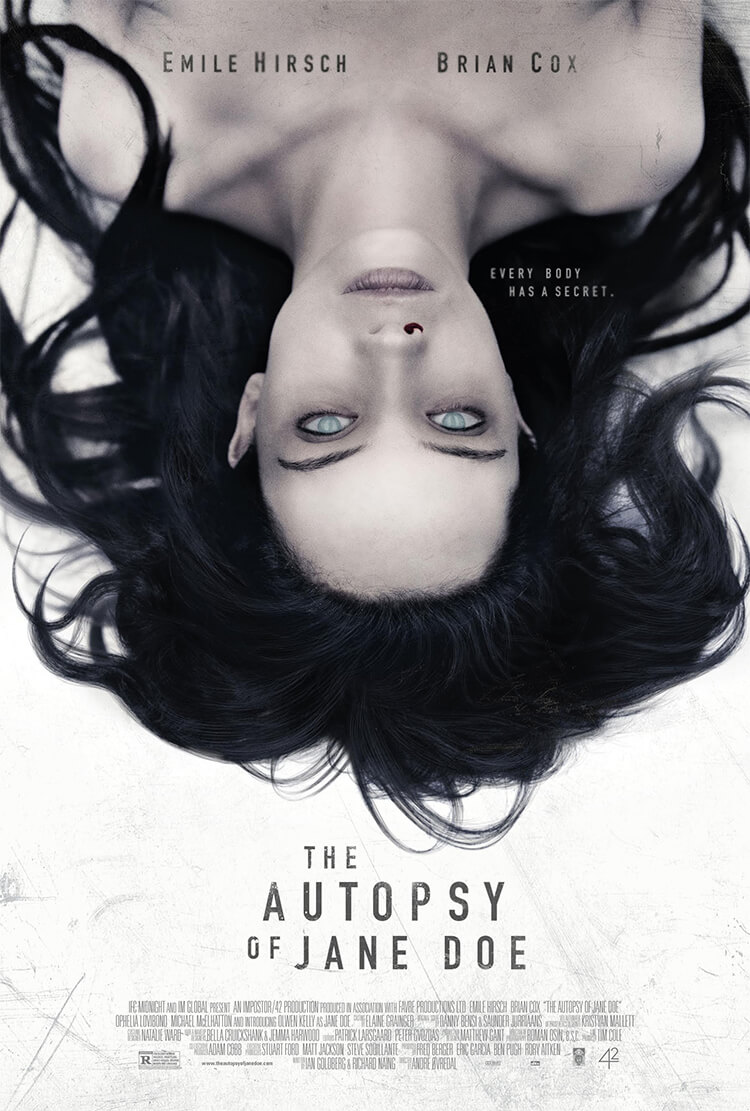 Director: André Øvredal
Cast: Brian Cox, Emile Hirsch, Ophelia Lovibond
Rotten Tomatoes: 87%
The Autopsy of Jane Doe, which managed to stretch us from the beginning to the end, is about the autopsy of an unnamed woman who was found dead one day. Of course, this autopsy does not progress as we know. Trying to uncover the mystery behind the death of this mysterious woman, Austin and his father Tommy begin to discover things that we would not even think of as we dig deeper. If you like well-thought-out and surprise-filled movies like Saw, The Autopsy of Jane Doe is one of your favorite horror movies.
---
20) It Follows (2014) | IMDb: 6.8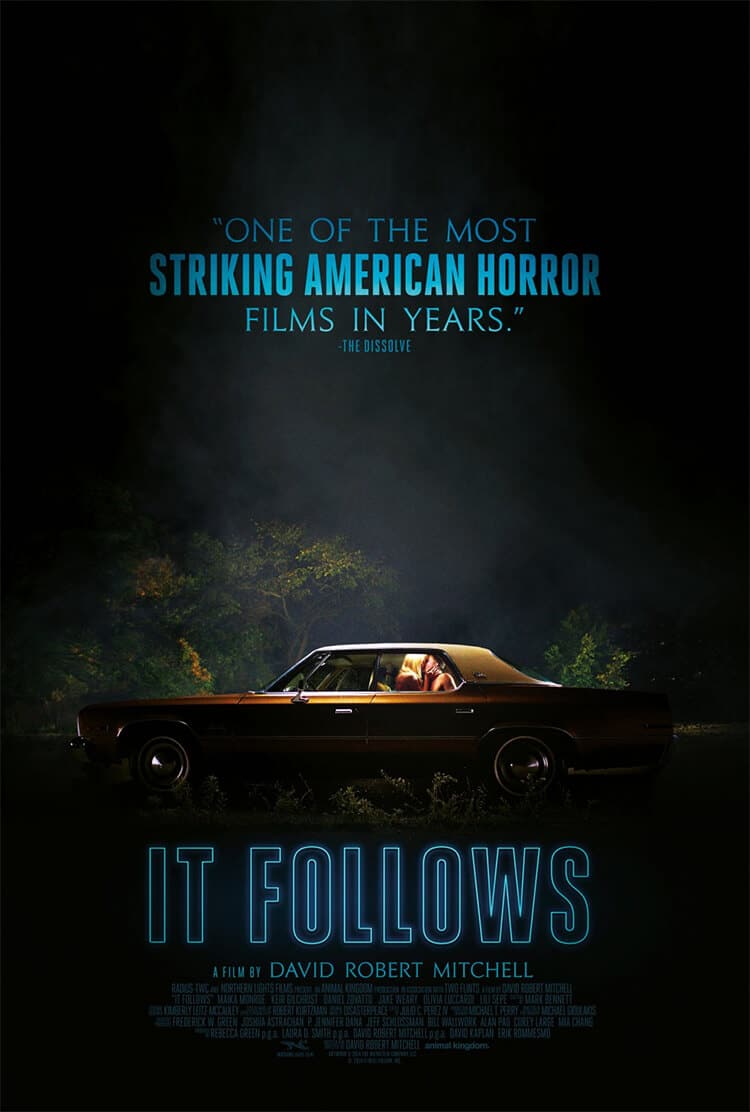 Director: David Robert Mitchell
Cast: Maika Monroe, Keir Gilchrist, Olivia Luccardi
Rotten Tomatoes: 95%
It Follows, like many movies on our best horror movies list, is based on a pretty well thought-out idea. In the movie, while an evil spirit transmitted through sexual intercourse poisons the lives of young people, it also gives us nightmares that we will not forget easily. It Follows also hosts one of the most acclaimed jump scare scenes of the horror movie genre.
---
19) The Babadook (2014) | IMDb: 6.8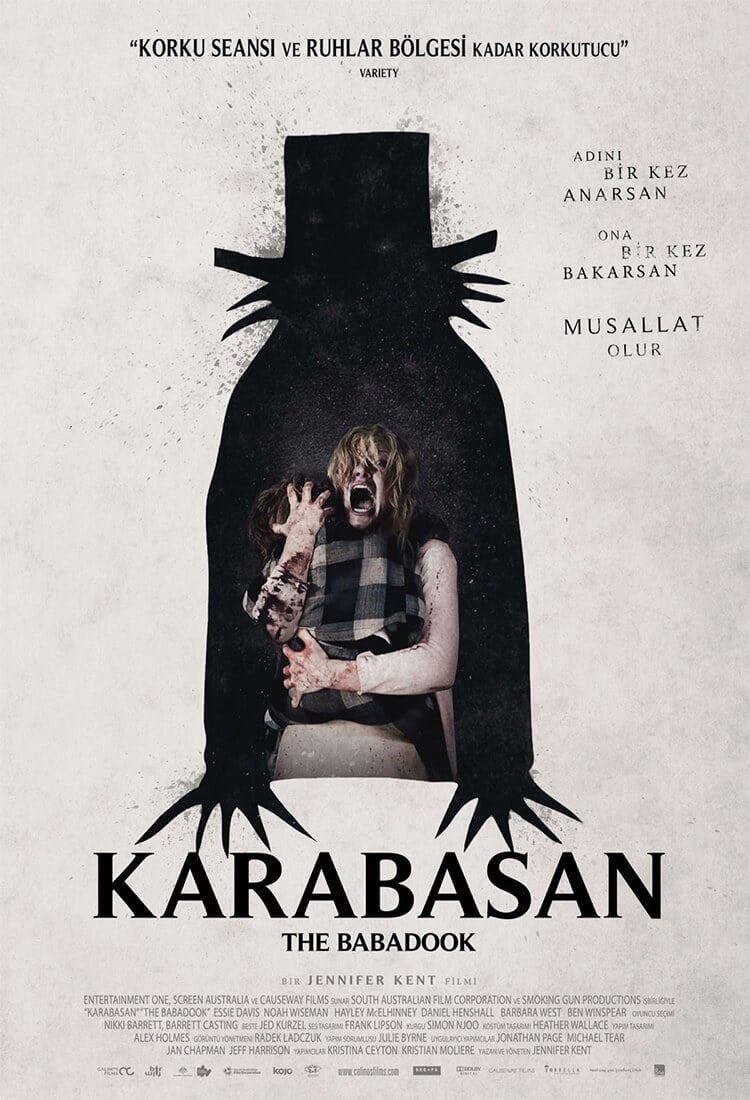 Director: Jennifer Kent
Cast: Essie Davis, Noah Wiseman, Daniel Henshall
Rotten Tomatoes: 98%
The Babadook, which tells the fears of a young woman while trying to raise her son alone, in a very scary movie format, enters the vision with a bit of trouble, but it is the 21st Century. It managed to find a place for itself among the horror films of the 20th century. Raising her child Samuel alone, Amelia finds a fairy tale book called Mister Babadook while looking through Samuel's books one day. The life of Amelia, who reads this tale to her son, changes in a way she never expected.
---
18) Sinister (2012) | IMDb: 6.8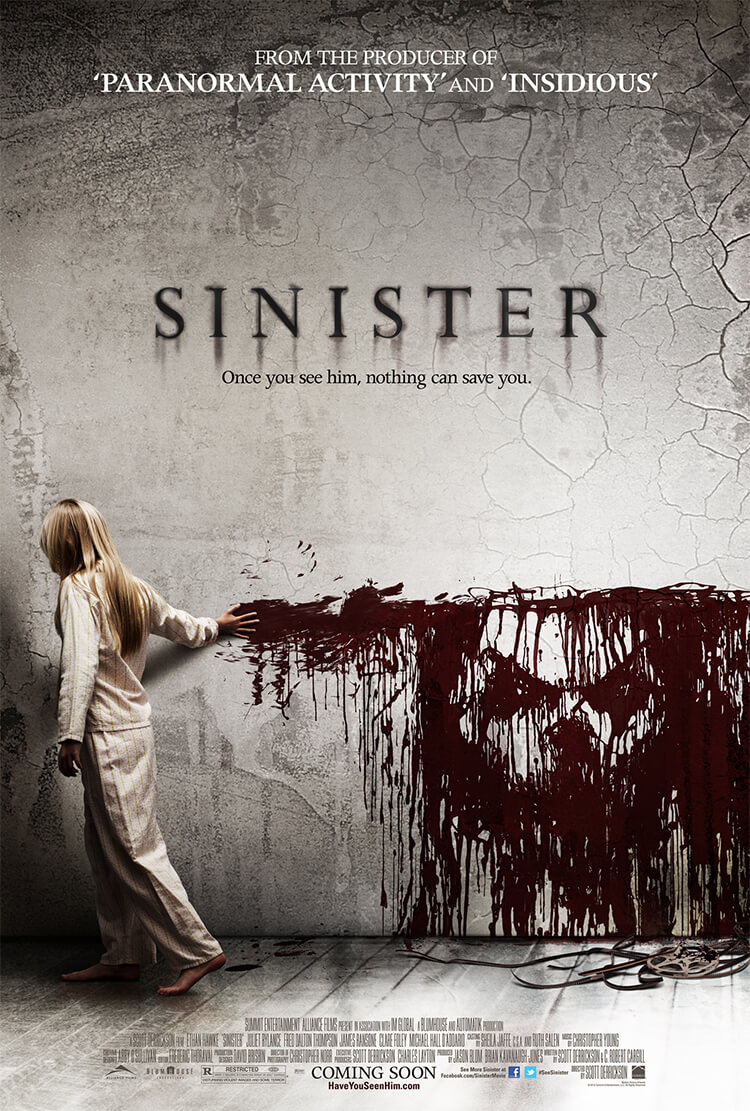 Director: Scott Derrickson
Cast: Ethan Hawke, Juliet Rylance, James Ransone
Rotten Tomatoes: 63%
Sinister, which was chosen as the scariest movie of all time as a result of scientific research, almost took the participants' pulse to the ceiling. In the movie, we watch what happens to a crime writer, Ellison Oswalt, who writes his novels by going to the houses where the terrible murders were committed. Finding old film reels in the house where he moved with his family, Oswalt's life turns into an inextricable nightmare when he watches these films.
---
17) Insidious (2010) | IMDb: 6.8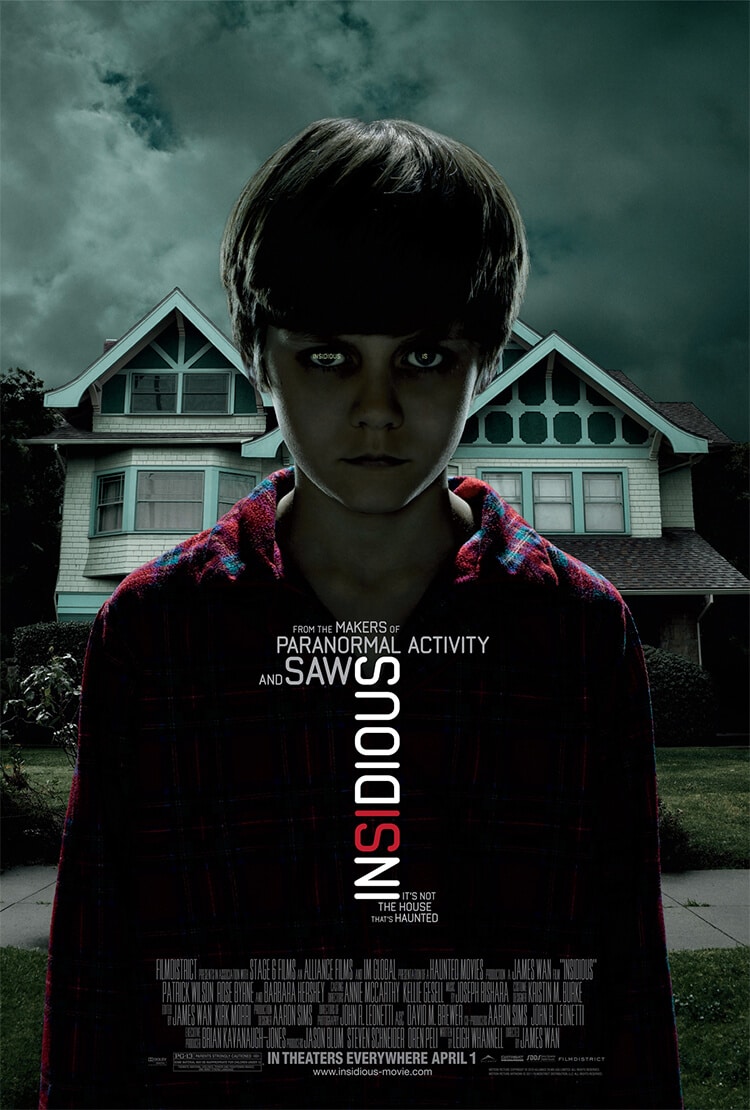 Director: James Wan
Cast: Patrick Wilson, Rose Byrne, Ty Simpkins
Rotten Tomatoes: 66%
Insidious, the film that heralded James Wan's tumultuous rise in horror cinema, is a production that blends the devil, evil spirits, psychics, and astral travel together. Insidious is a four-film series that can be a marathon as more dark events unfold in pursuing the evil entity that has haunted a young boy.
---
16) Under the Shadow (2016) | IMDb: 6.9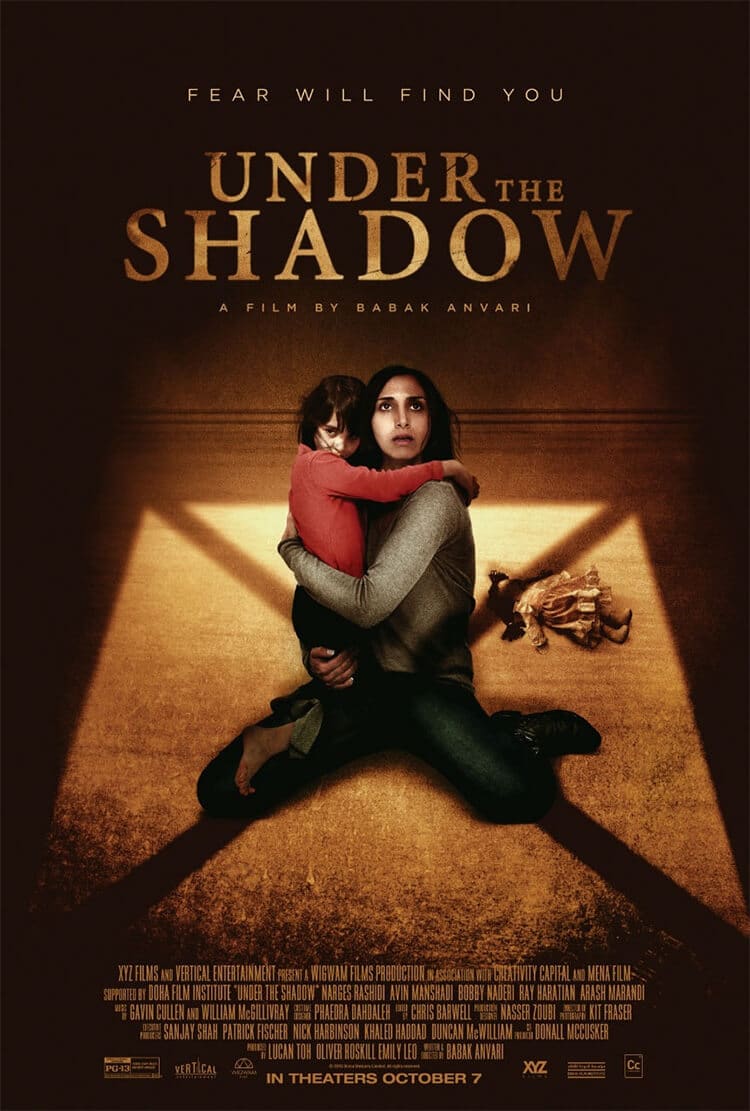 Director: Babak Anvari
Cast: Narges Rashidi, Avin Manshadi, Bobby Nederi
Rotten Tomatoes: 99%
Under the Shadow, an Iranian-based psychological horror film is one of the modern times' most acclaimed horror films. Not far from us with its story, Under the Shadow, on the one hand, covers the political and religious events in the post-revolutionary Tehran of the 1980s, on the other hand, it tells the demonic event that befell a young woman and her daughter.
---
15) The Cabin in the Woods (2011) | IMDb: 7.0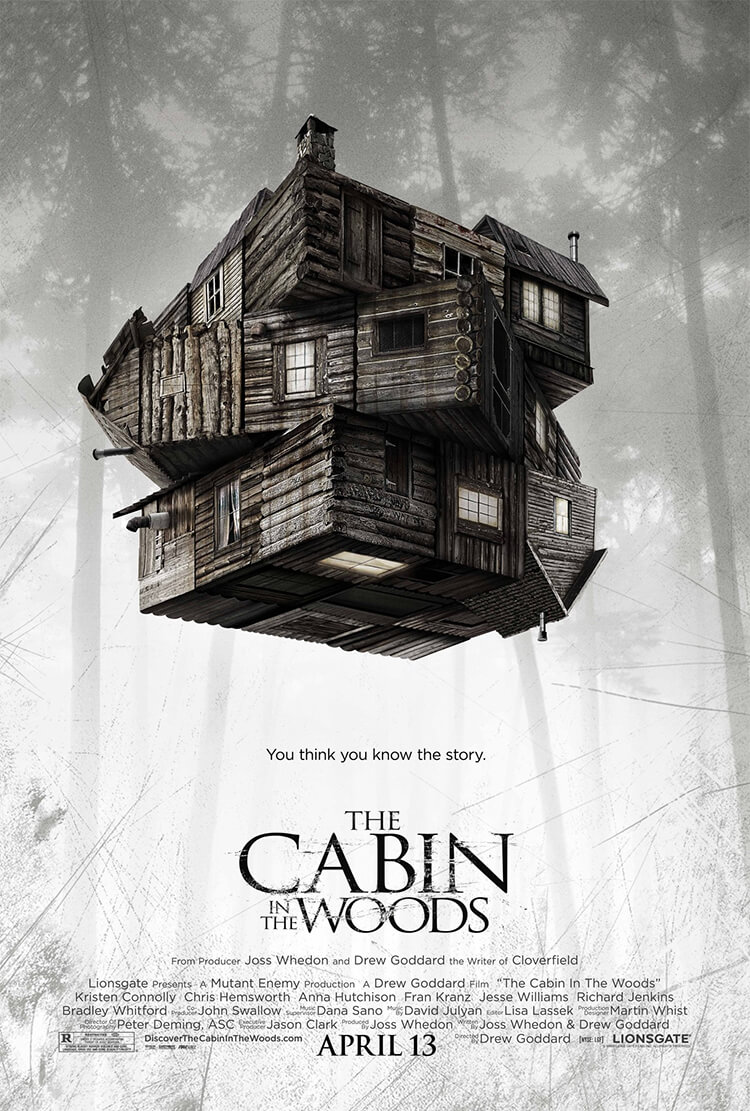 Director: Drew Goddard
Cast: Kristen Connolly, Chris Hemsworth, Anna Hutchison
Rotten Tomatoes: 92%
Beginning in the style of a classic slasher movie where teenagers die in the woods, The Cabin in the Woods evolves in ways you never expected. Making fun of many horror movies made in this style, The Cabin in the Woods manages to scare you when you least expect it, although it generally has a funny tone.
---
14) The Invisible Man (2020) | IMDb: 7.1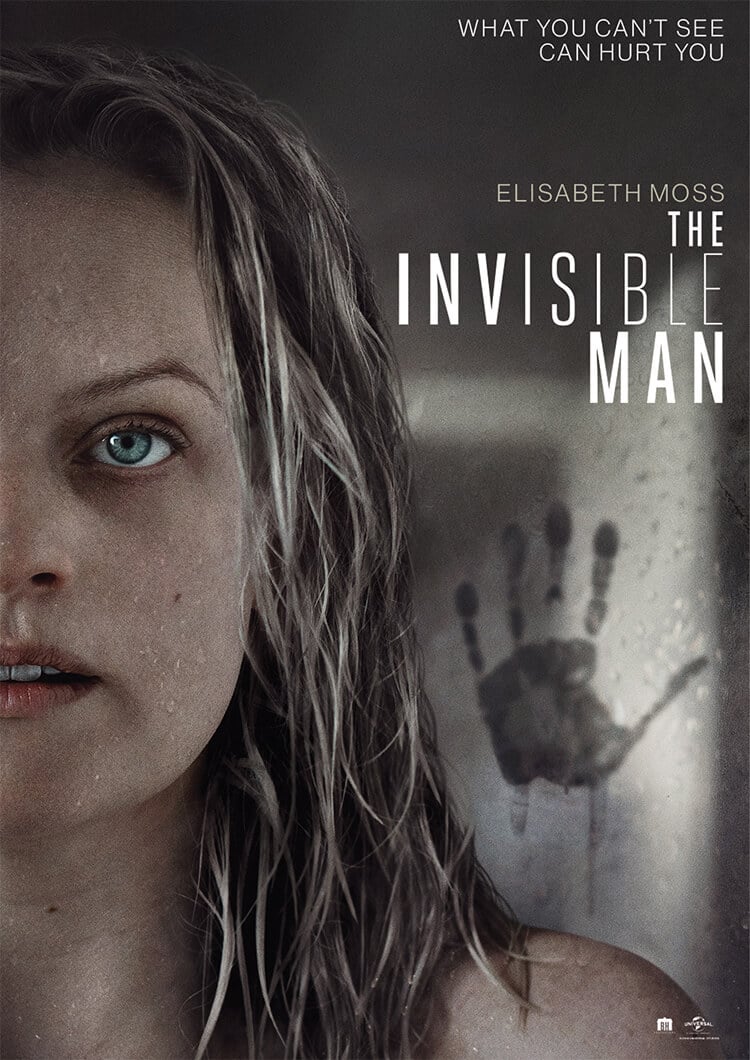 Director: Leigh Whannell
Cast: Elisabeth Moss, Oliver Jackson-Cohen, Harriet Dyer
Rotten Tomatoes: 91%
HG Wells' famous sci-fi novel The Invisible Man has been made many movies. But 2020's The Invisible Man adapts this book like never before. In the film, which adapts the events to modern times, the scientist Adrian, who found the formula of invisibility, pursues his estranged wife.
---
13) The Ring (2002) | IMDb: 7.1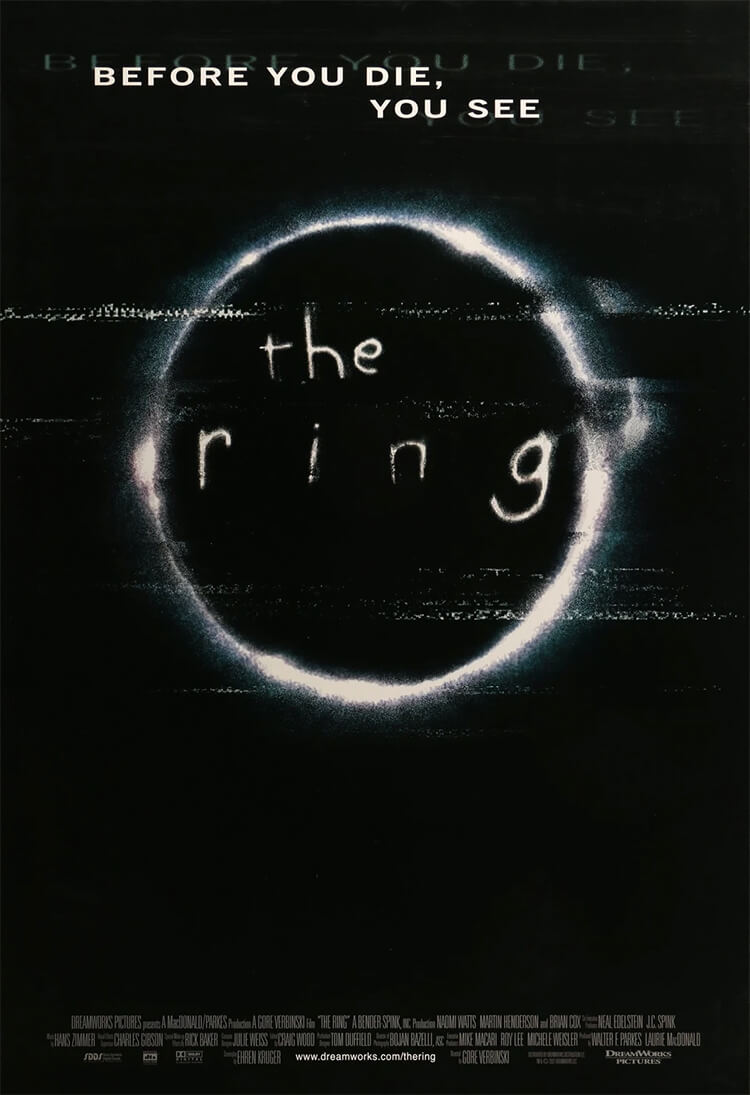 Director: Gore Verbinski
Cast: Naomi Watts, Martin Henderson, Brian Cox
Rotten Tomatoes: 71%
The Ring, which changed the horror movie world of the 2000s, is also responsible for the childhood traumas of many of us. In the movie The Ring, where the people watching the tape, known as the urban legend, die within seven days, we understand that the tapes and the deaths are not an urban legend. Rachel watches the tape with her young son and has only seven days to solve the events.
---
12) Midsommar (2019) | IMDb: 7.1
Director: Ari Aster
Cast: Florence Pugh, Jack Reynor, Vilheim Blomgren
Rotten Tomatoes: 83%
Midsommar, one of the strangest horror movies of recent times, takes us to an idyllic village in Scandinavia. Of course, although the village may seem like a paradise at first, things do not go as we hoped. Because the community living in this village still maintains its brutal traditions.
---
11) The Descent (2005) | IMDb: 7.2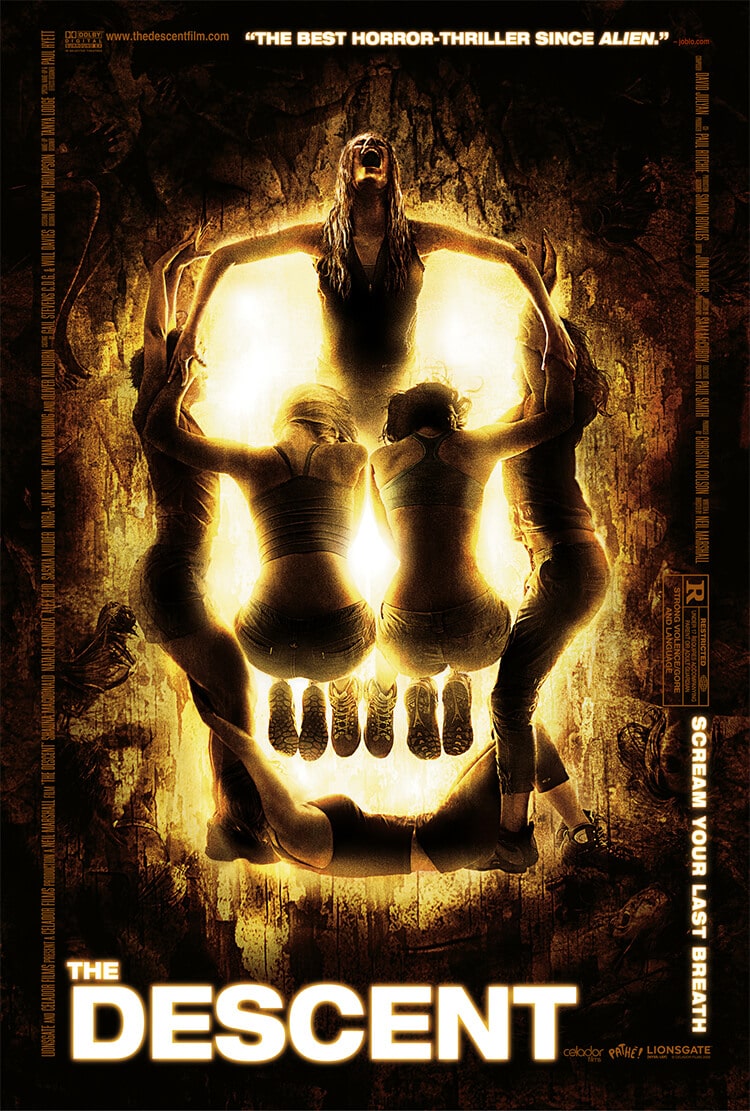 Director: Neil Marshall
Cast: Shauna Macdonald, Natalie Mendoza, Alex Reid
Rotten Tomatoes: 86%
The Descent, which is a movie that will make your claustrophobia skyrocket, stands out as one of the best movies in this genre. The Descent, which tells us what happened to a group of people who entered a cave for exploration, speaks about this group's life and death struggle with the creatures called "Crawler" living in the cave.
---
10) It (2017) | IMDb: 7.3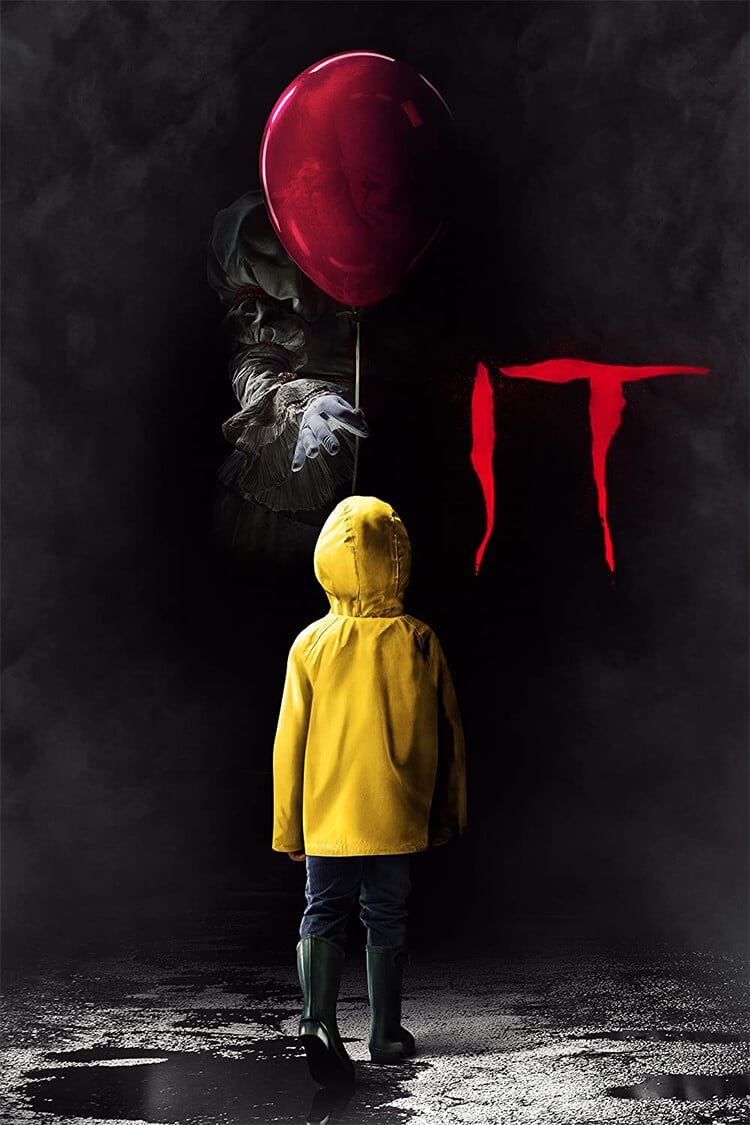 Director: Andy Muschietti
Cast: Bill Skarsgård, Jaeden Martell, Finn Wolfhard
Rotten Tomatoes: 86%
Adapted from Stephen King's famous novel of the same name, It was filmed again in 2017 in a modernized form after its 1990 production. It's a plot based on the fears of a growing group of children, and it does an agitated job by turning these fears into reality.
---
9) Hereditary (2018) | IMDb: 7.3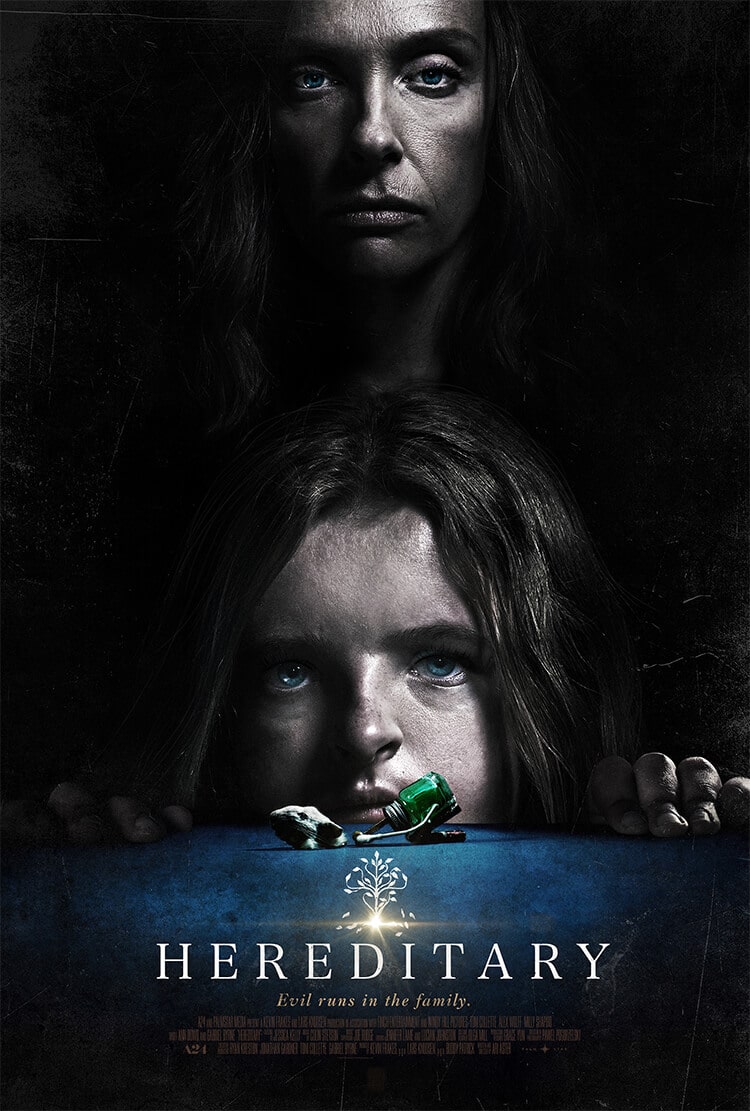 Director: Ari Aster
Cast: Toni Collette, Milly Shapiro, Gabriel Byrne
Rotten Tomatoes: 89%
Devil and devil-worshipping cults are indispensable elements of horror films. Hereditary, directed by Ari Aster, is one of the horror films that best handle these elements. Reshaping the genre of recent horror movies, Hereditary is described as the best horror movie of recent times with its storytelling and how it conveys fear to us.
---
8) El espinazo del diablo (2001) | IMDb: 7.4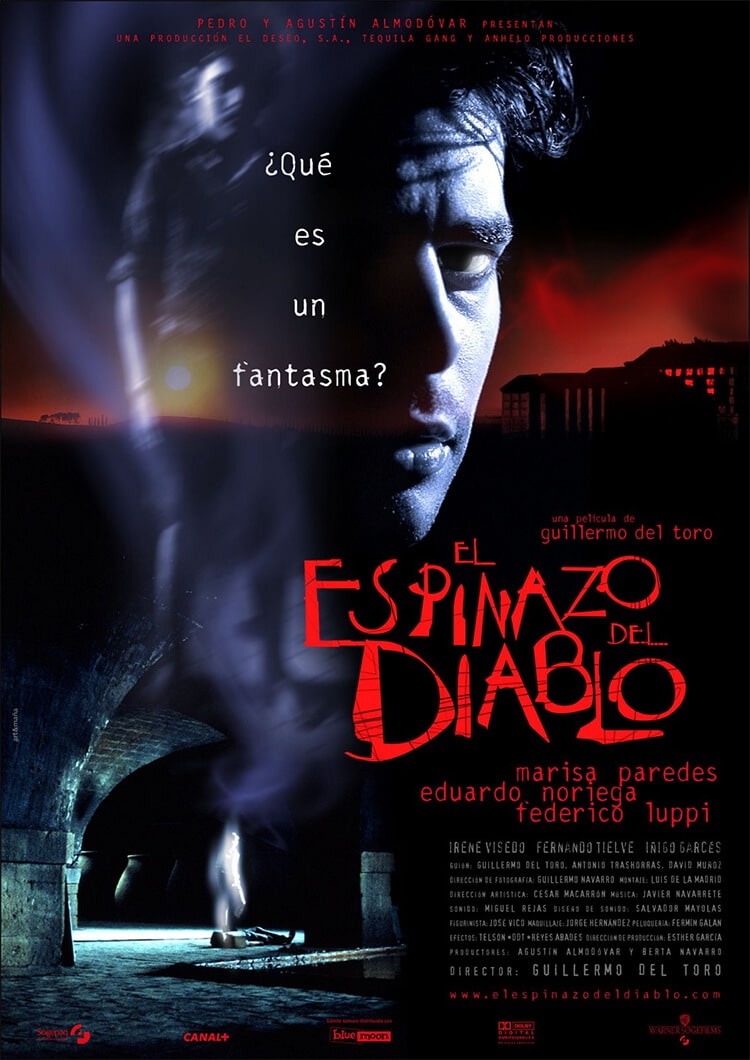 Director: Guillermo del Toro
Cast: Marisa Paredes, Eduardo Noriega, Federico Luppi
Rotten Tomatoes: 92%
El espinazo del diablo, a gothic horror film directed by Guillermo del Toro, deals with a ghost story set during the Spanish Civil War in the 1930s. In the movie, 12-year-old Carlos ends up in an orphanage after his father dies in the war. Realizing that this orphanage is cursed, days of fear begin for Carlos.
---
7) REC (2007) | IMDb: 7.4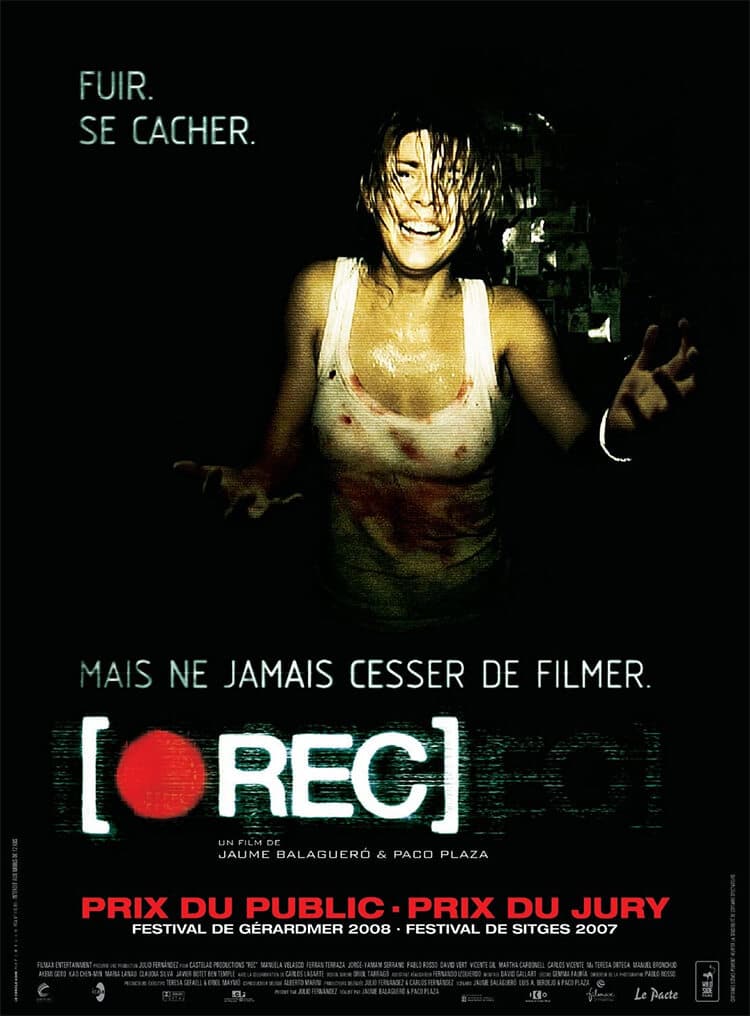 Director: Jaume Balaguero, Paco Plaza
Cast: Manuela Velasco, Ferran Terraza, Jorge-Yamam Serrano
Rotten Tomatoes: 89%
This is undoubtedly reshaping the modern horror movie genre. One of the most popular movies shot in this style.[Rec] It is also one of the scariest movies of this genre. Based on a zombie movie[Rec] tells us the struggle for survival of a handful of people trapped in a quarantined apartment from a first glance.
---
6) El orfanato (2007) | IMDb: 7.4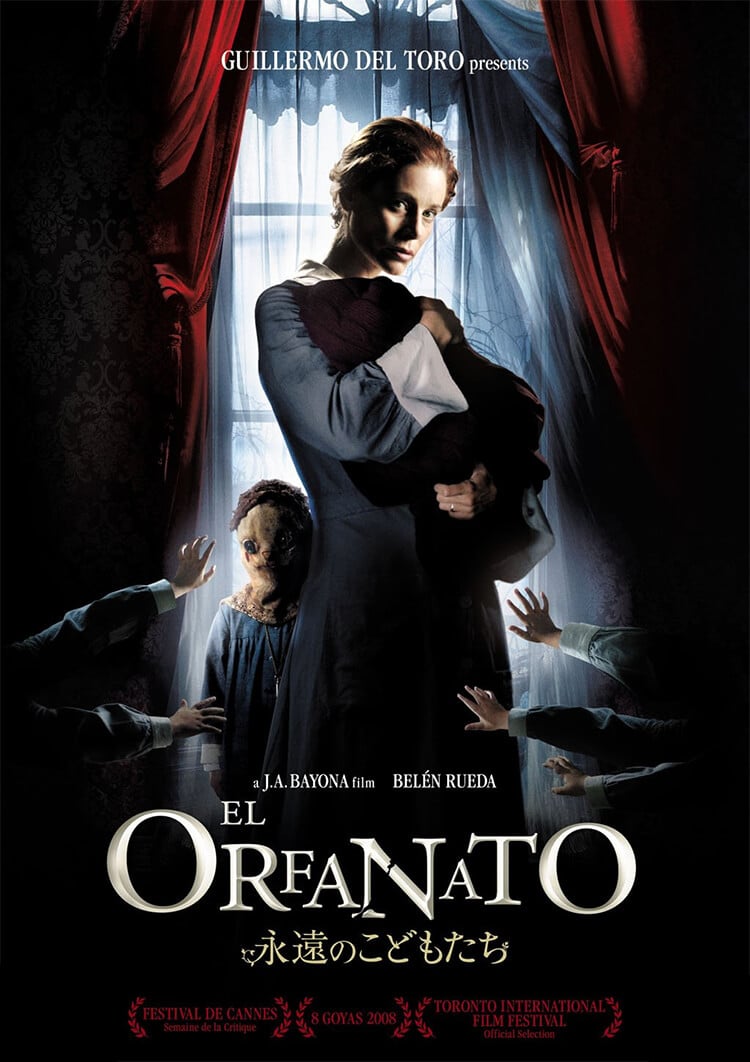 Director: JA Bayona
Cast: Belen Rueda, Fernando Cayo, Roger Princep
Rotten Tomatoes: 87%
El orfanato is one of the scariest movies of the 2000s, produced by Guillermo del Toro. In the film, the frightening experience of Laura, who wants to buy an old orphanage where she grew up and reopen it for disabled children, is told. Moving to this orphanage with their adopted seven-year-old Simon, Laura and her husband, Carlos, are forced to face their past fears.
---
5) A Quiet Place (2018) | IMDb: 7.5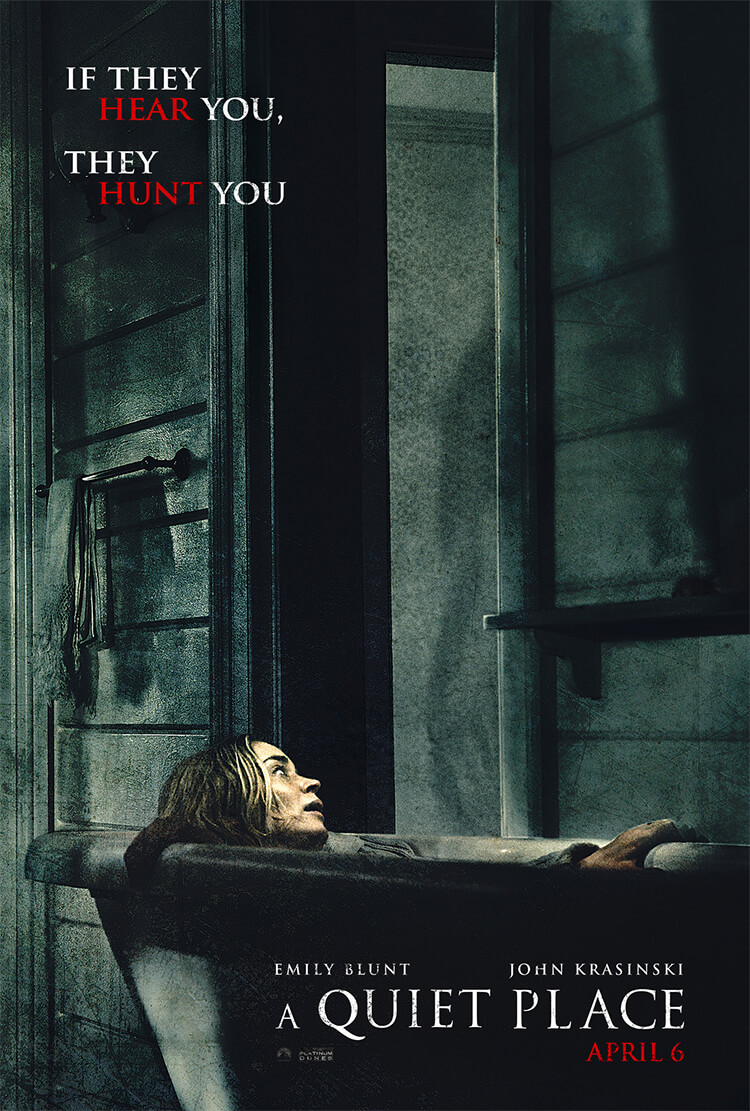 Director: John Krasinski
Cast: Emily Blunt, John Krasinski, Millicent Simmonds
Rotten Tomatoes: 96%
Set in a future where silence becomes a necessity, A Quiet Place is an unusual type of thriller and horror movie. In this movie, which takes place when people can no longer make a sound, even the slightest sound can cause your life to be turned upside down.
---
4) The Wailing (2016) | IMDb: 7.5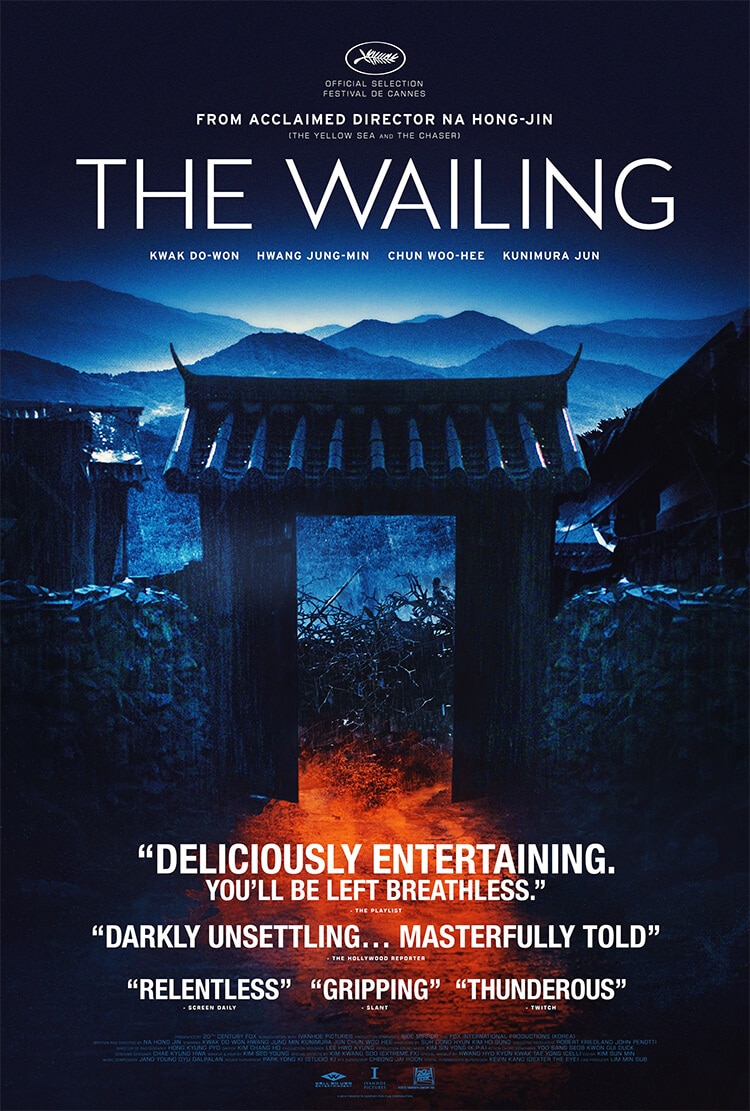 Director: Na Hong-jin
Cast: Jun Kunimura, Jung-min Hwang, Do-won Kwak
Rotten Tomatoes: 99%
One of the best horror films of South Korean cinema, The Wailing, is a very different production that combines the devil theme with a detective story. In the movie, mysterious events and brutal murders are committed after the arrival of a mysterious man in a deserted mountain town called Gokseong.
---
3) The Conjuring (2013) | IMDb: 7.5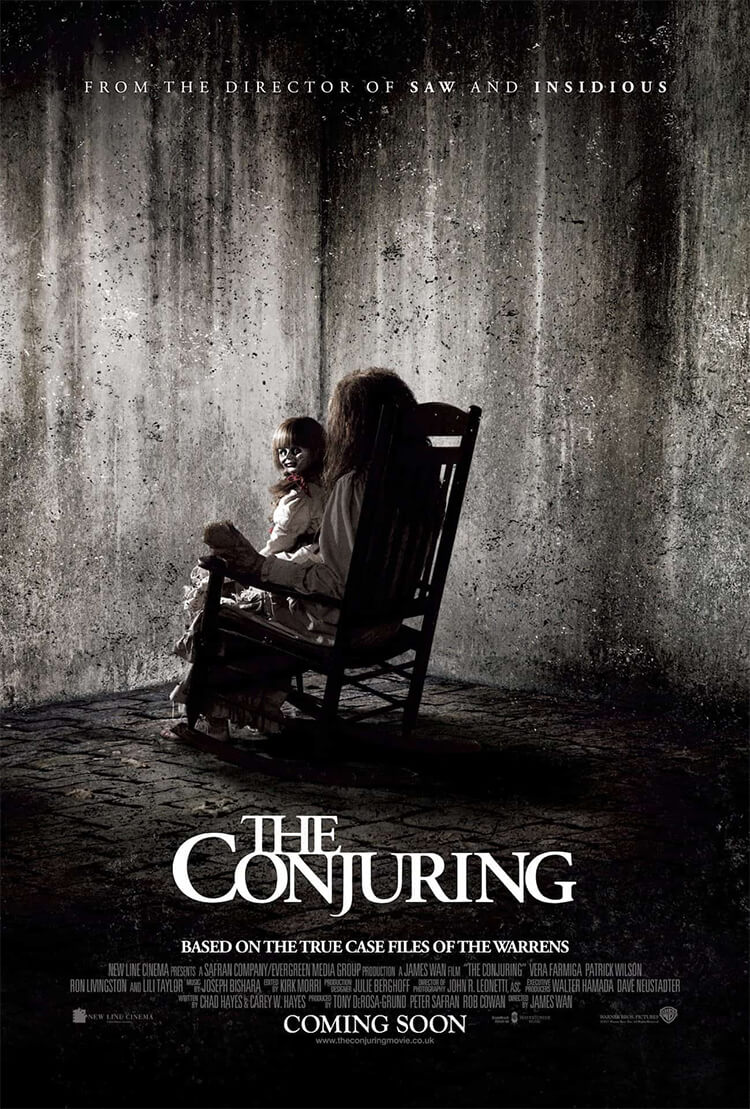 Director: James Wan
Cast: Patrick Wilson, Vera Farmiga, Ron Livingston
Rotten Tomatoes: 86%
The Conjuring is based on cases involving real-life demonologists Ed and Lorraine Warren. The first movie, which has become a cult in the category of horror movies, deals with the famous Perron Family paranormal event. The family, exposed to paranormal events that push the limits of the mind in their new home, finds the solution by applying to the Warren family, who are experienced in this field.
---
2) The Others (2001) | IMDb: 7.6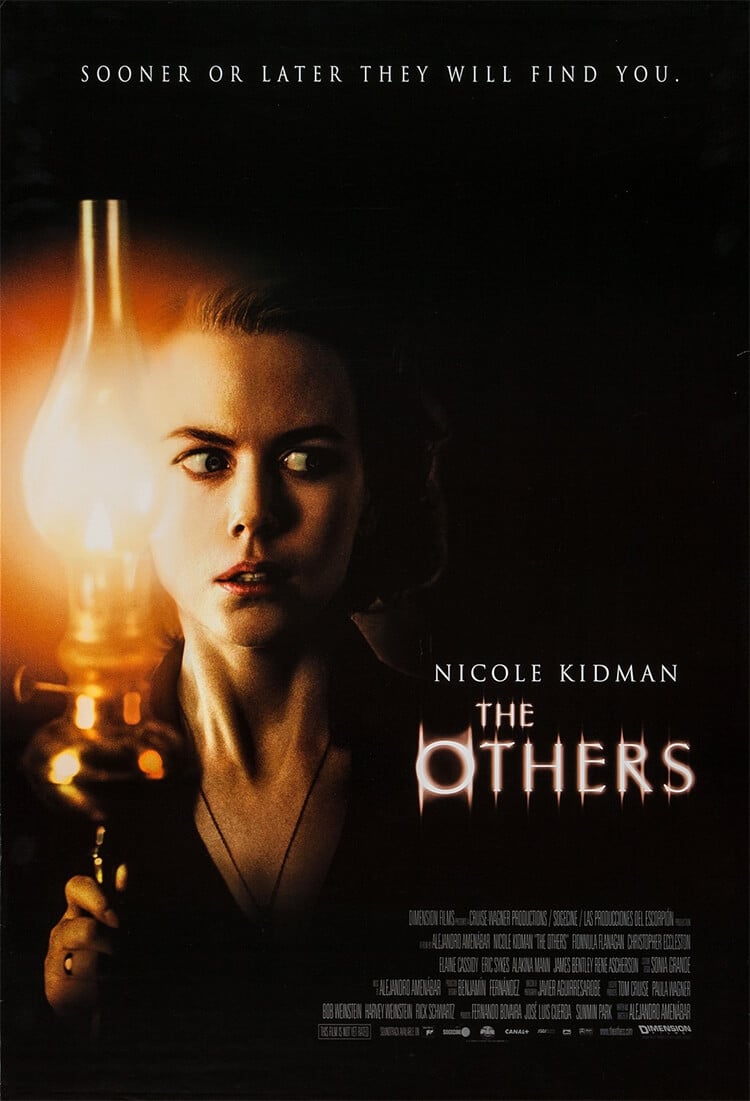 Director: Alejandro Amenabar
Cast: Nicole Kidman , Christopher Eccleston, Fionnula Flanagan
Rotten Tomatoes: 83%
The Others is about Grace, who lost her husband during the Second World War, trying to raise her two children in a huge house. Fearful moments begin with the arrival of new maids in this house, where all the curtains are kept closed due to the children's sun allergy.
---
1) Get Out (2017) | IMDb: 7.7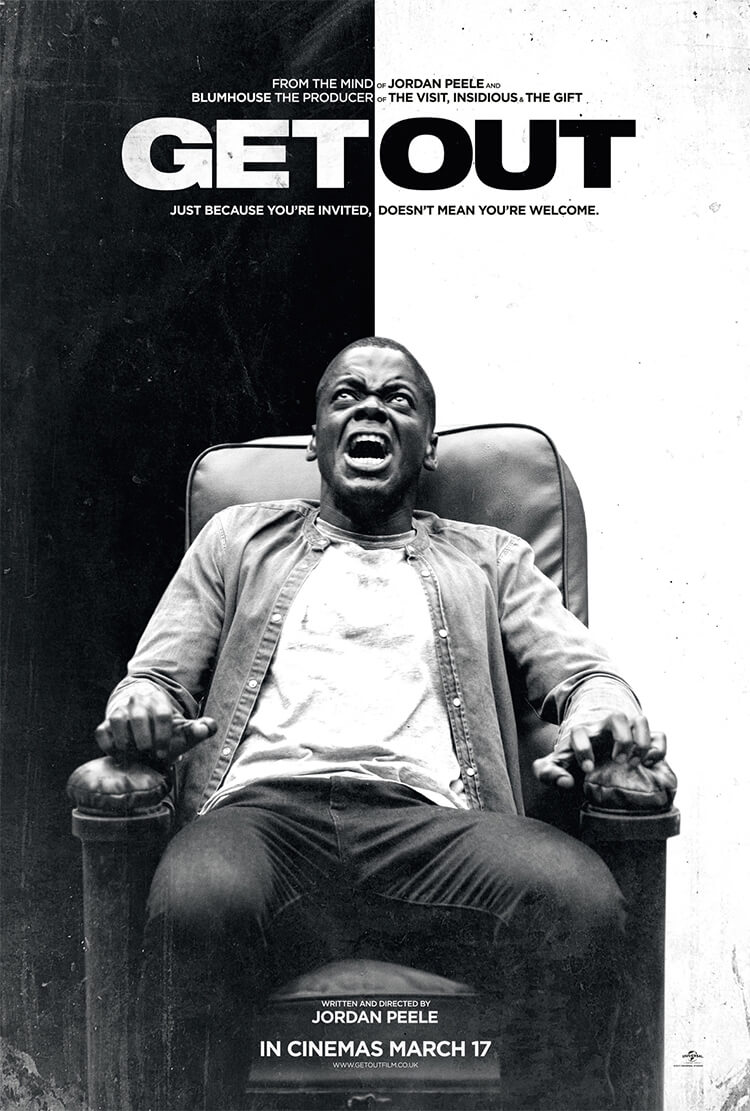 Director: Jordan Peele
Cast: Daniel Kaluuya, Allison Williams, Bradley Whitford
Rotten Tomatoes: 98%
We are here with the highest IMDb score of our best horror movies list. Get Out, perhaps the most notable horror movie of recent times is considered the best horror movie based on racism. In the movie, Chris, an ordinary African-American teenager, goes to visit his European girlfriend's house, and his whole life changes. The absolute nightmare begins when Chris, who senses something strange in his girlfriend's family, learns that the black people staying in this property have disappeared.
---
You can find similar movie lists here:
This post is also available in: Türkçe