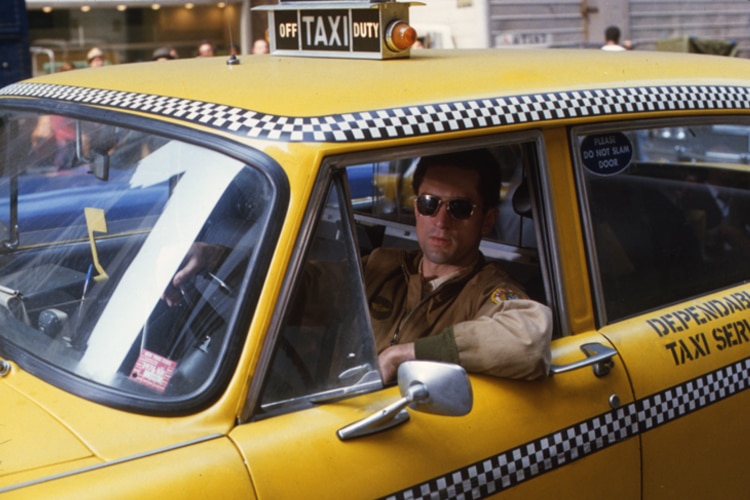 When it comes to the best directors of cinema, one of the first directors that comes to mind is Martin Scorsese. Many of the successful director's films have become cult and cinematic touchstones. Before our list of Martin Scorsese movies : Who is Martin Scorsese in brief? Scorsese grew up in the Little Italy neighborhood of New York City. He spent most of his days at the movies, as his asthma kept him from playing sports.
After graduating from Tisch School of the Arts, Scorsese made the independent film 'Who's That Knocking at My Door?' He directed the. He became a star director with 'Mean Streets', a deeply personal and brutal examination of the neighborhood he grew up in. Scorsese built his unwavering place in the cinema with the films that followed. Scorsese's 'World Cinema Project' ensures that films from all over the world are restored and re-released to preserve what was previously lost.
Scorsese is a great director as well as one of the hardest working people in the industry today as he strives to preserve the past and future of the film industry. Now, in the final stages of his career, Scorsese continues to raise the bar and make a name for himself with new projects. It was a pleasure for us to bring together all of Martin Scorsese's films. Here are Martin Scorsese movies from lowest to highest according to IMDb score. Good reading…
---
35) Boxcar Bertha – Robbery and Love (1972) | IMDb: 6.0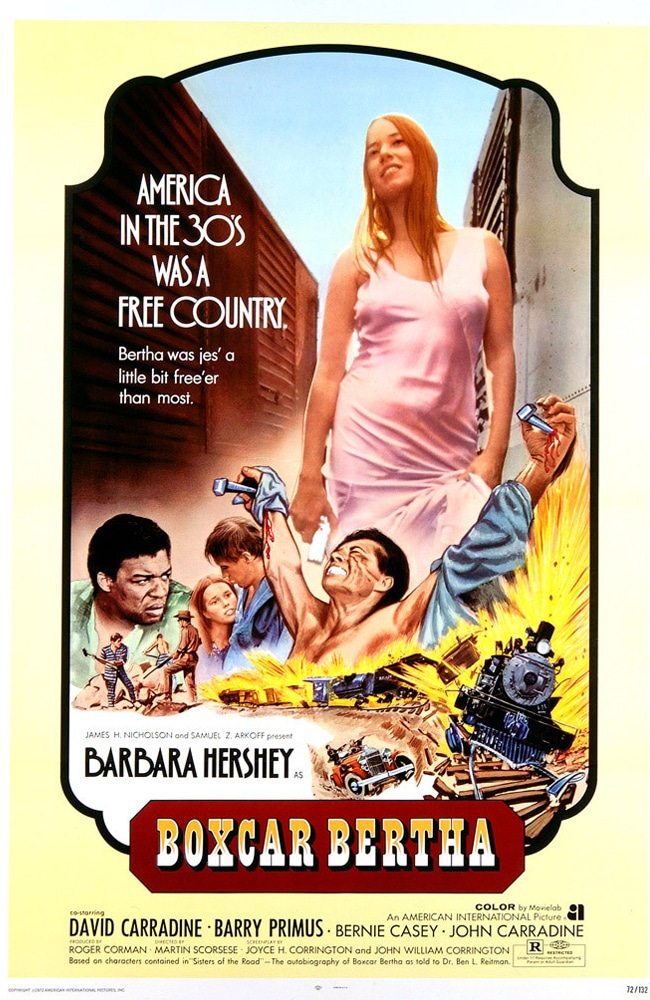 Cast: Barbara Hershey, David Carradine, Barry Primus
Boxcar Bertha is an adaptation of Sister of the Road, which tells the Bonnie and Clyde-esque love story between two train robbers. During the violent depression of the 30s, in Boxcar Bertha, Scorsese's second feature film, Bertha meets unionist 'Big' Bill Shelly. They band together to fight anti-union forces and the corrupt railroad management.
---
34) New York Stories – The New York Trilogy (1989) | IMDb: 6.4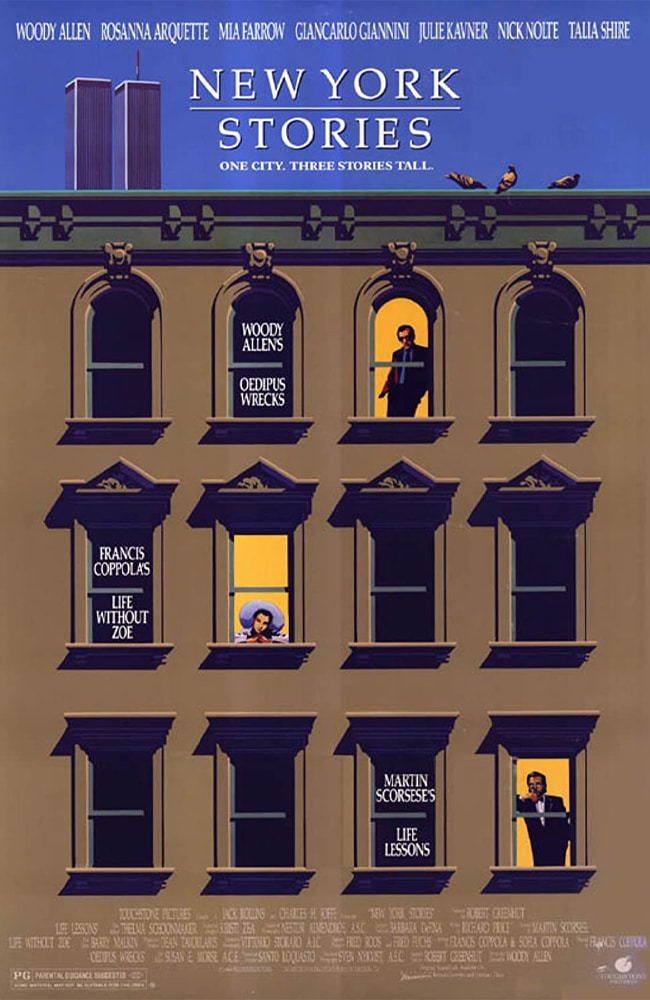 Cast: Woody Allen, Nick Nolte, Mia Farrow
The New York Trilogy brings together three legendary names in the director's chair: Martin Scorsese, Francis Coppola and Woody Allen. The film is an anthology, a compilation of short films by three directors, all with New York as the backdrop. The first is 'Life Lessons' by Nick Nolte, directed by Scorsese; the second is 'Life Without Zoe', directed by Coppola and written with her daughter Sofia; the third is Oedipus Ruins, written and directed by Allen.
---
33) The 50 Year Argument – The 50 Year Argument (2014) | IMDb: 6.5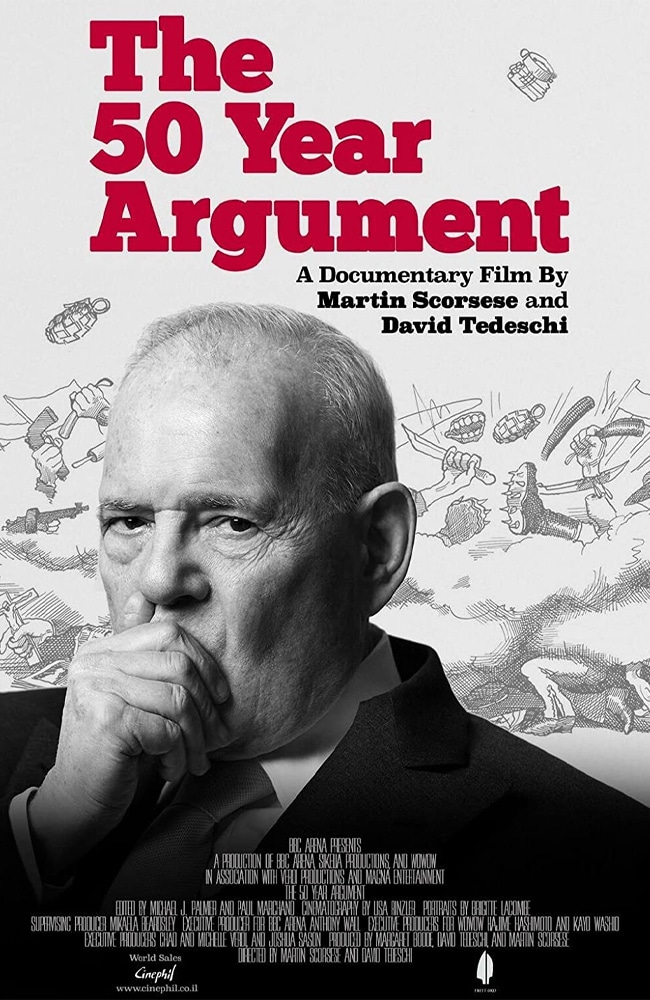 Cast: Barbara Epstein, WH Auden, Isaiah Berlin
Filmmakers Martin Scorsese and David Tedeschi examine the literary, political and cultural history of America's leading think tank, the New York Review of Books. Telling the NYRB's story is, in many ways, a rethinking of 60 years of turbulent political and cultural issues.
The film covers three main topics: an overview of the NYRB's origins and early years; a glimpse into the newspaper's current, day-to-day operations, and extended chapters devoted to some of the Review's most famous works, narrated in their own words. The film explores the power of ideas in shaping history.
---
32) Who's That Knocking At My Door? – Who Knocked on My Door? (1967) | IMDb: 6.6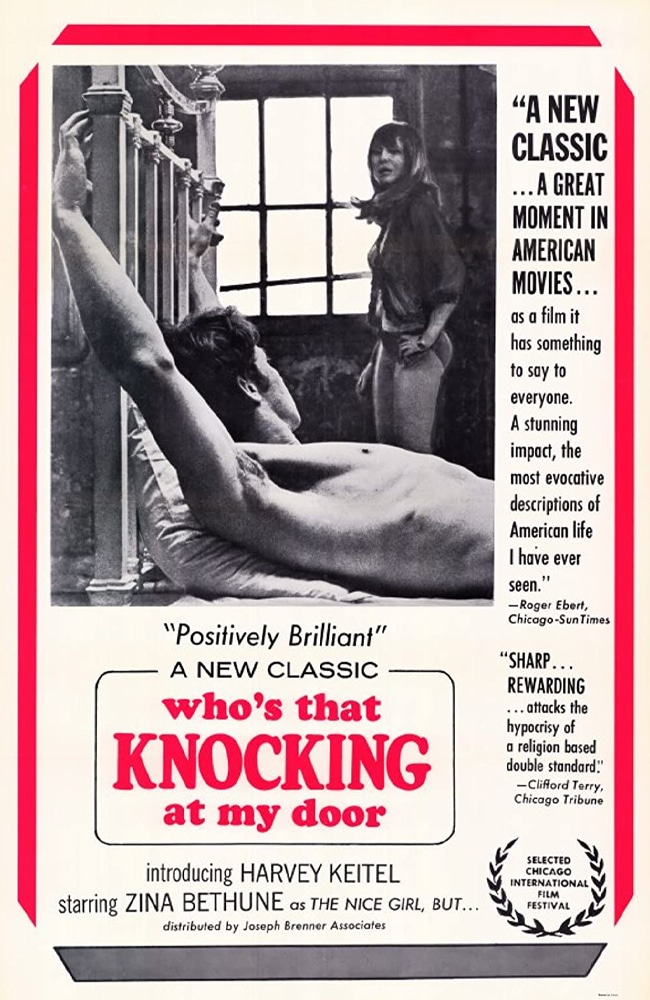 Cast: Harvey Keitel, Zina Bethune, Anne Collette
The film takes place in a world that young Scorsese knows all too well: Manhattan's Little Italy Quarter. For all his open-mindedness, young man JR can't help but abide by society's judgments of women. One day, he meets a woman on the Staten Island Ferry and is intrigued by her charm and naiveté.
They start flirting, bonding over their similarities as well as their differences. When JR tells the young woman he wants to marry her, he reveals a dark secret about his past. The woman was raped a few years ago while she was dating another man.
JR has a hard time dealing with this confession. Who's That Knocking At My Door? It is very important among Martin Scorsese films. The film was a strong debut, though technically flawed, heralding the rise of an important new voice (Scorsese) to American cinema.
---
31) New York New York (1977) | IMDb: 6.6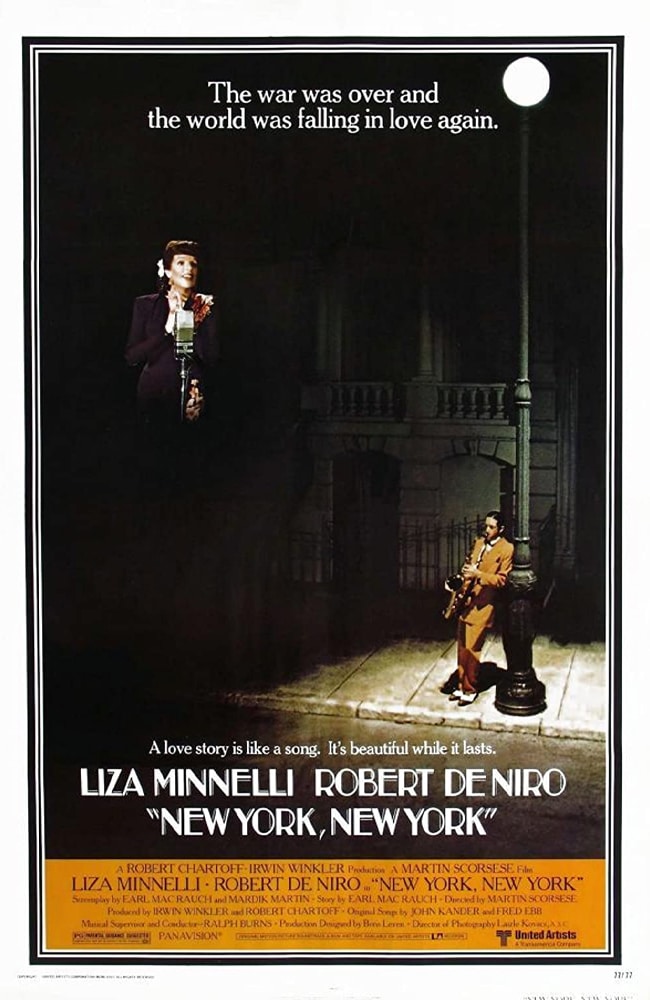 Cast: Liza Minnelli, Robert De Niro, Lionel Stander
New York is the director's tale of a musically haunting drama centered around two artists. Robert De Niro plays Jimmy Doyle, a saxophonist who is wild, talented and downright narcissistic. Liza Minnelli plays a singer named Francine Evans.
II. After World War II ends, Doyle and Evans meet as newspaper headlines proclaim victory over the Japanese and celebrations are held in New York. This film is the beginning of his premonition that post-war joy masks deeper wounds than a world at war.
---
30) Bringing Out the Dead – On the Edge of Life (1999) | IMDb: 6.8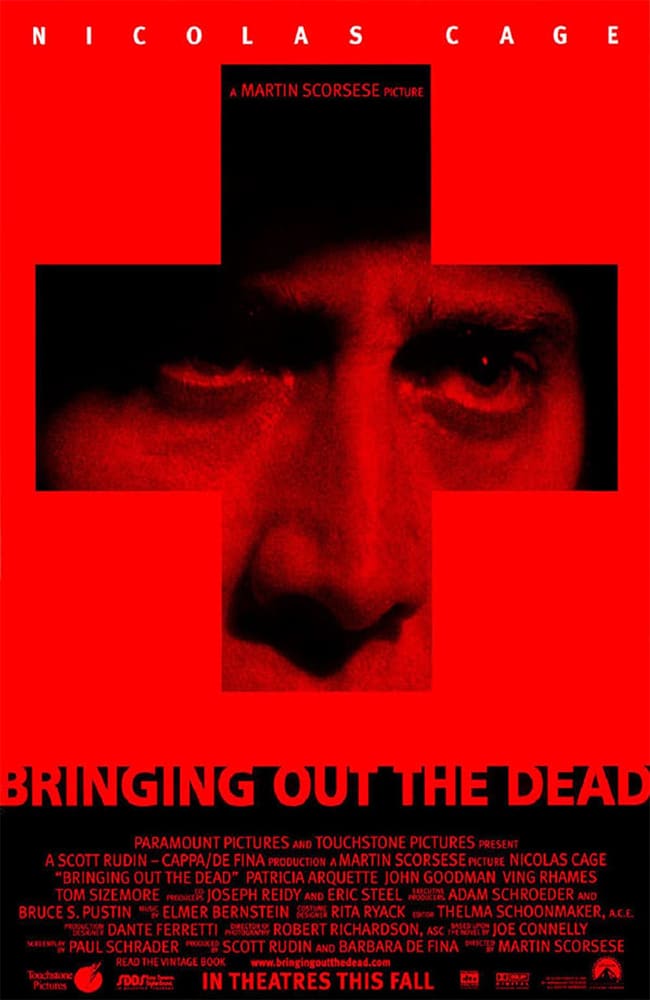 Cast: Nicolas Cage, Patricia Arquette, John Goodman
After a discouraging and haunting career wears him down, New York paramedic Frank Pierce begins to collapse under the pressure of saving lives and witnessing deaths. Frank thinks that all of his patients have recently died because of him, and he is haunted by the ghost of his unsaved patient, Rose.
While the main focus of the movie is Frank's mood, it's filled with characters and events that can be the starting point for discussion of everything from the role of the emergency room to the doctor-patient relationship and behavior. The movie is based on the novel of the same name by Joe Connelly, who works as a doctor in New York. The director appears as an ambulance officer in a short scene.
---
29) Kundun (1997) | IMDb: 7.0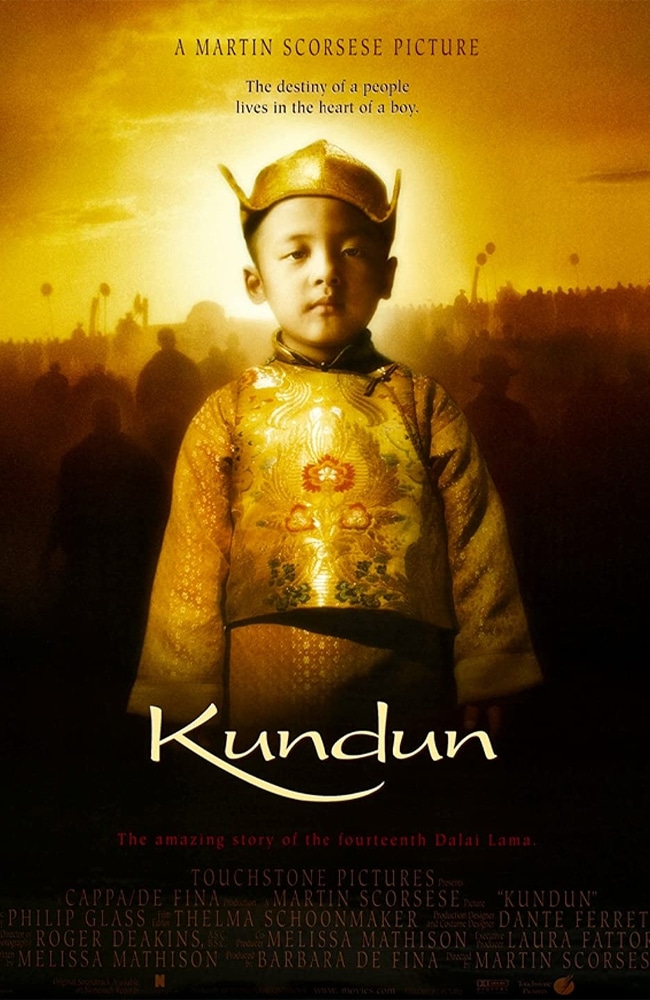 Cast: Tenzin Thuthob Tsarong, Gyurme Tethong, Tulku Jamyang Kunga Tenzin
In 1937, a two-and-a-half-year-old boy was born in Tibet in the 14th Anniversary of Buddha. It is considered reincarnation. He is nominated to be the spiritual and political leader of his people. Director Scorsese brings the true story of the Dalai Lama to the screen. Told through the eyes of His Holiness, 'Kundun' brings to life the story of the Dalai Lama's life from his childhood to the Chinese invasion of Tibet and his journey into exile.
---
28) The Color of Money (1986) | IMDb: 7.0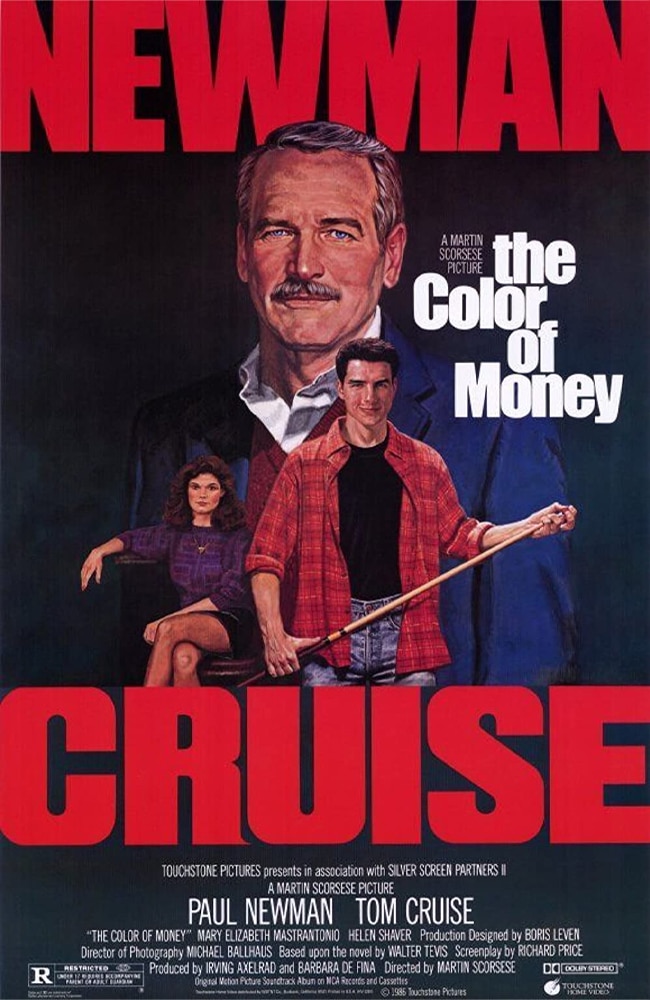 Cast: Paul Newman, Tom Cruise, Mary Elizabeth
Based on Walter Tevis' 1984 novel of the same name, the film is a 1986 drama film. Eddie Felson is a liquor salesman and former pool con man. He misses the game of billiards and wants to go back to the game. He meets the talented Vincent Lauria and proposes a partnership. While touring the pool halls, Eddie teaches Vincent the tricks of the scam.
Eventually, however, he gets fed up with Vincent's flamboyant antics, leading to an argument and conflict. Eddie starts playing again and soon crosses paths with Vincent as a rival. The film won the Best Actor Oscar for Paul Newman in 1987.
---
27) The Age of Innocence (1993) | IMDb: 7.2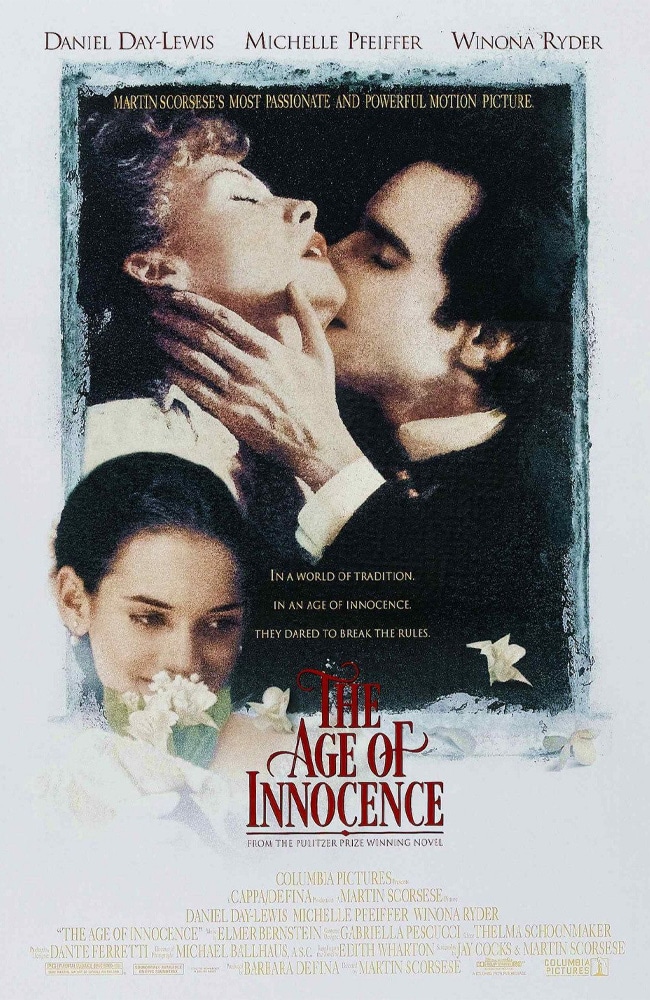 Cast: Daniel Day-Lewis, Michelle Pfeiffer, Winona Ryder
Rich lawyer Newland Archer is engaged to sweet socialite May Welland in 1870s New York. The couple is seen as a perfect match in society. But Archer's world is turned upside down with the exciting arrival of May's cousin, Countess Ellen Olenska.
Countess Olenska, who has recently returned to the United States after breaking up with her flirtatious Polish husband, shocks the dignified New York aristocracy with her flamboyant outfits and carefree demeanor. As Archer gets to know the Countess better, she begins to appreciate her unconventional views on New York society. Newland begins to question the meaning of passion and love and pursues a desperate relationship with Ellen.
---
26) Shine A Light (2008) | IMDb: 7.2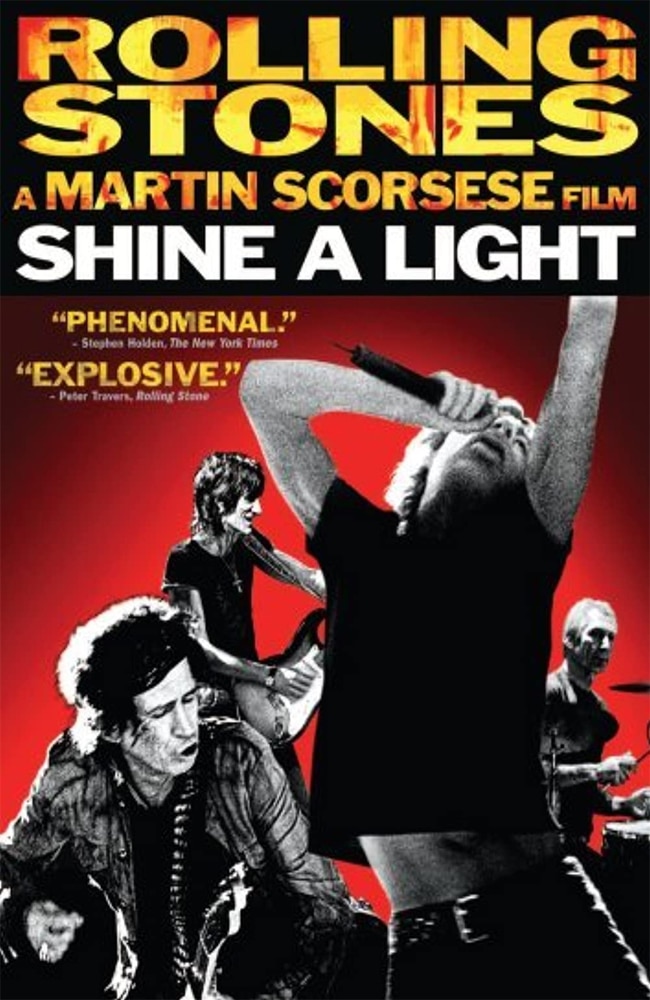 Cast: Mick Jagger, Keith Richards, Ron Wood, Charlie Watts
In this documentary, Scorsese brings to the cinema the performance of one of the world's most popular rock bands, the Rolling Stones, at the Beacon Theater in New York. Buddy Guy, Christina Aguilera and Jack White III guest star in the concert shot in 2006. Scorsese is a director who personally attaches great importance to the musical and meticulous in the soundtracks of his films. For this reason, his interest in music has shaped his cinema career and allowed him to make many musical documentaries.
---
25) Silence – Silence (2016) | IMDb: 7.2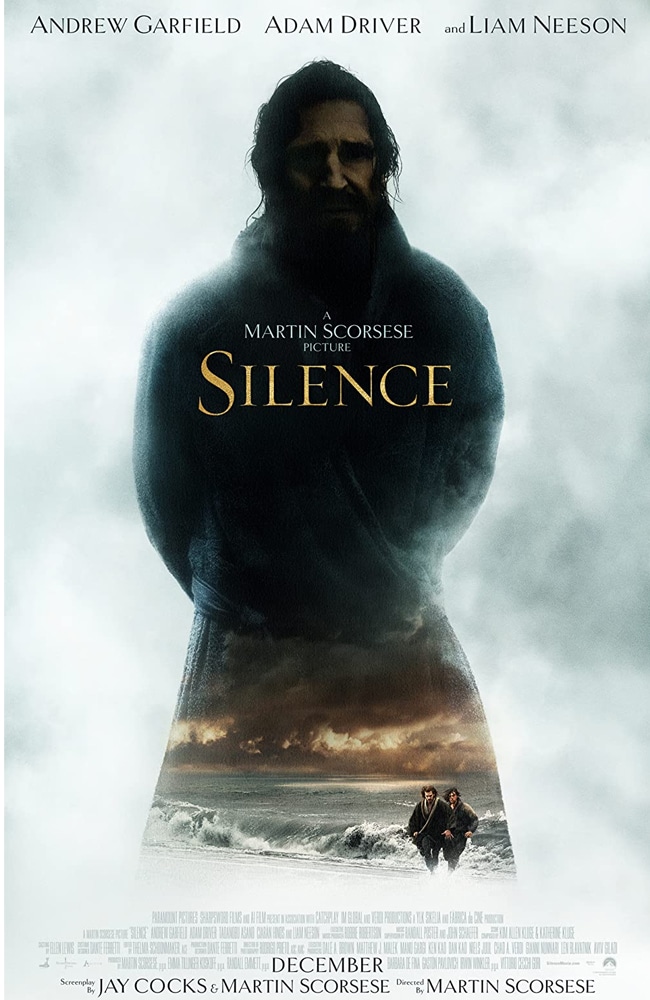 Cast: Andrew Garfield, Adam Driver, Liam Neeson
In 1635, Fr. Sebastian Rodrigues and Fr. Francesco Garupe, two young and ardent Portuguese missionaries, travel to Japan to serve Christians and learn what happened to their mentor, Father Cistavio, a former theology professor.
These missionaries know that the Japanese authorities have launched a witch hunt against the European colonial powers, Catholic priests and Christian converts, and that great danger awaits them.
If captured by peasants, feudal lords, or ruling samurai, they must renounce their faith or face a long and painful death. The two men serve the Christian villagers who worship in secret.
---
24) Mean Streets – Back Streets (1973) | IMDb: 7.2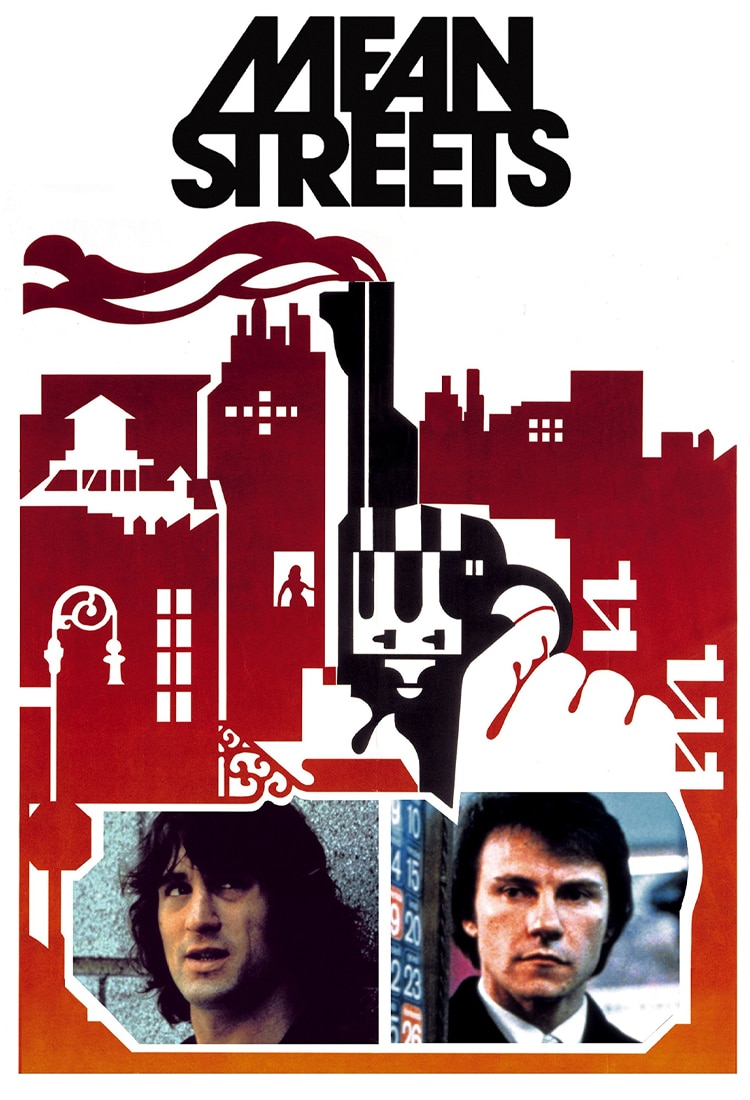 Cast: Robert De Niro, Harvey Keitel, David Proval
Mean Streets is a 1973 American crime film directed by Martin Scorsese and co-written with Mardik Martin. Charlie is a young Italian-American man trying to rise in the New York mob. Charlie works for Giovanni (Cesare Danova) and mostly collects debts.
He also has a secret relationship with his friend Johnny Boy's cousin Teresa, who has epilepsy. Charlie's uncle, who is a man of honor, wants Charlie not to be close friends with Johnny. The film was selected for preservation in the United States National Film Registry in 1997 as 'culturally, historically or aesthetically significant'.
---
23) Alice Doesn't Live Here Anymore – Alice Doesn't Live Here Anymore (1974) | IMDb: 7.3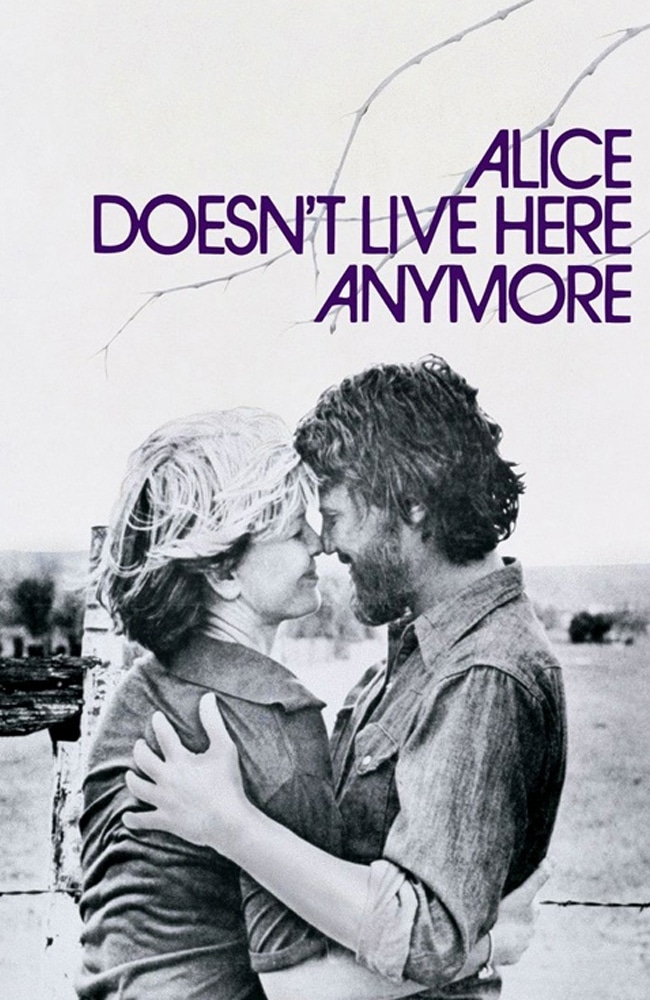 Cast: Ellen Burstyn, Kris Kristofferson, Mia Bendixsen
After her husband dies in Scorsese's first Hollywood studio production comedy, Alice and her son Tommy leave their small town in New Mexico for California, where Alice hopes to become a singer. Money problems force them to settle in Arizona, where Alice is a waitress at a small restaurant.
She plans to stay in Arizona only to earn enough money to get on the road, but her plans change when she falls in love with a rancher named David. Besides Burstyn's performance that won him an Academy Award, what makes this film special is the rich and hilarious script by Robert Getchell.
---
22) Cape Fear – Cape Fear (1991) | IMDb: 7.3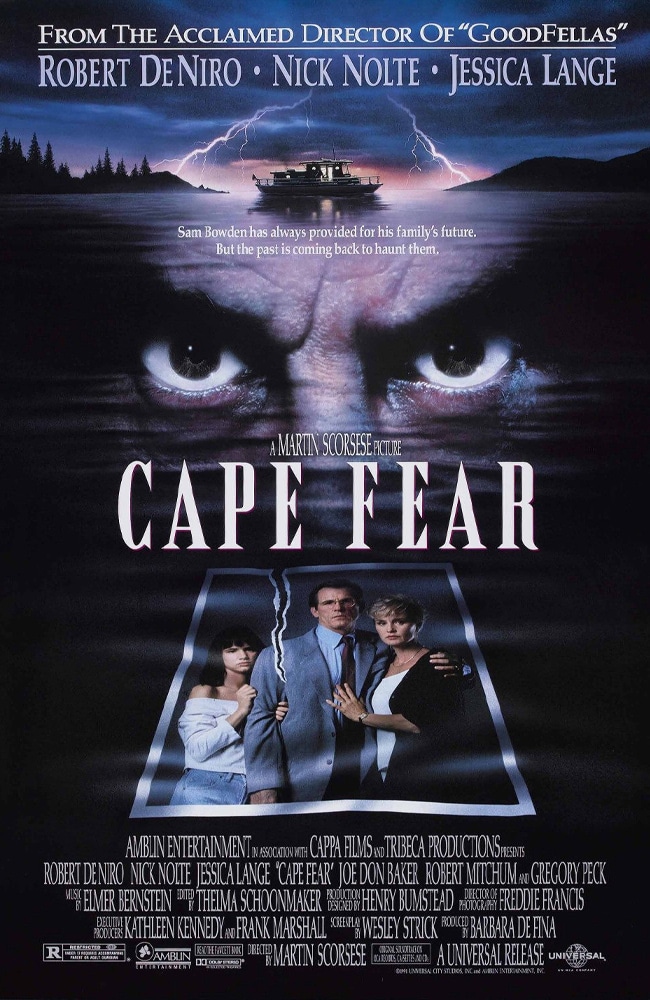 Cast: Nick Nolte, Robert De Niro, Jessica Lange
Max spends 14 years in prison when attorney Sam Bowden knowingly withholds evidence that would acquit Max Cady of rape charges. But after Max is released, learning of Sam's deception, he dedicates his life to tracking down and destroying the Bowden family.
When practical attempts to stop Max fail, Sam realizes he must act outside the law to protect his wife and daughter. The film was nominated for Oscars in the Best Actor and Best Supporting Actress categories. He has won many BAFTA and Golden Globe awards.
---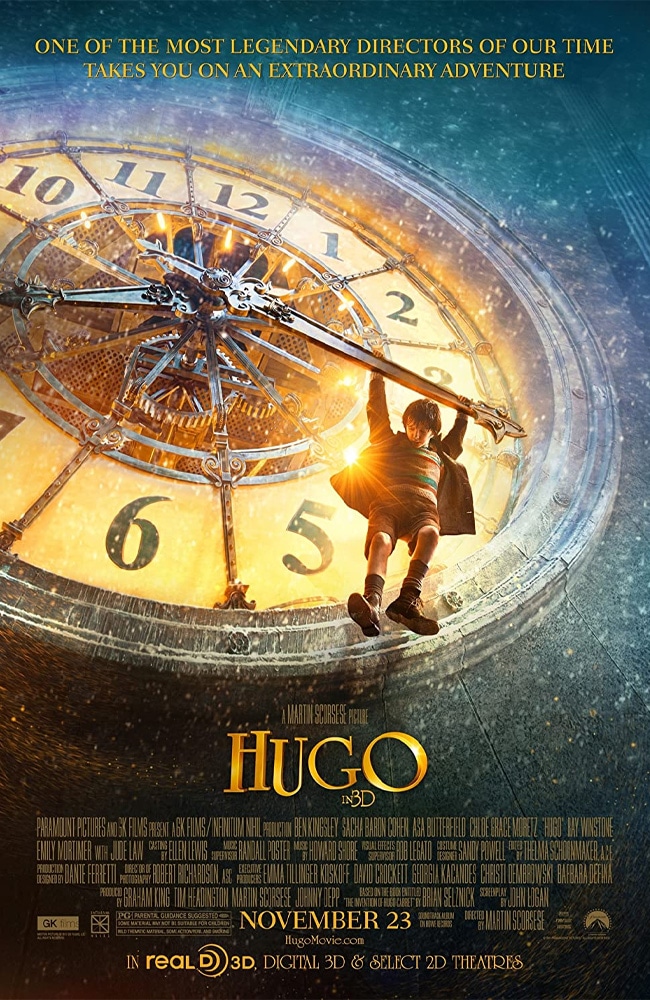 Lonely and lonely apart from his uncle, Hugo Cabret lives within the walls of a train station in 1930s Paris. Hugo's job is to lubricate and maintain the station clocks. However, his more important task is to protect a broken automaton and notebook left to him by his late father (Jude Law).
Accompanied by the goddaughter of a Hugo toy dealer (Ben Kingsley), Hugo embarks on an adventure to unravel the mystery of the vending machine and find a place he can call home. The film won the Best Cinematography Oscar, Best Visual Effects, Best Production Design Oscar and many more awards in 2012.
---
20) The Last Temptation of Christ – The Last Call of Temptation (1988) | IMDb: 7.5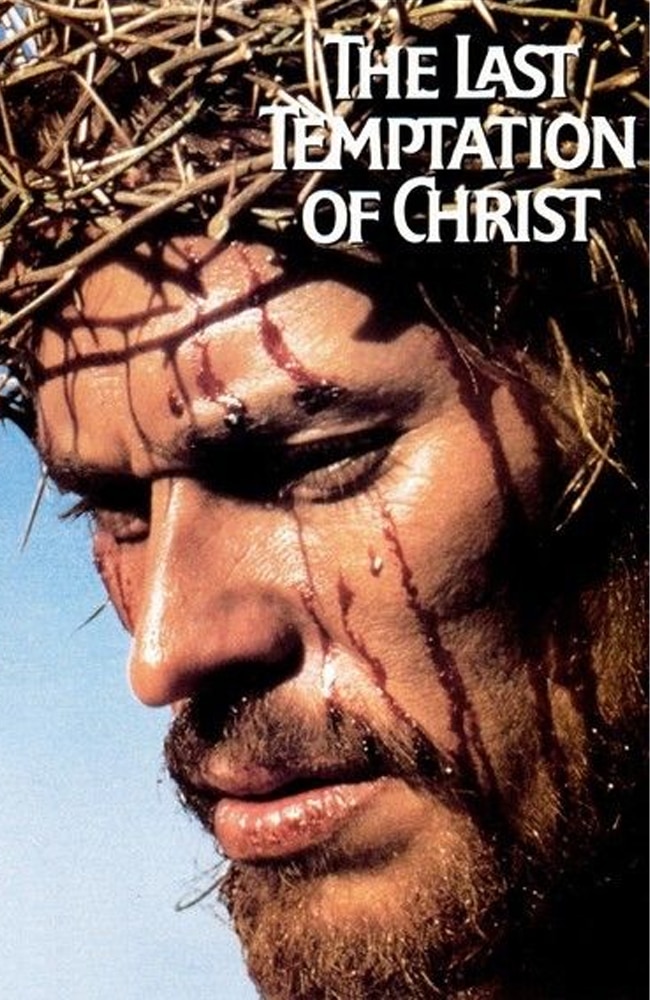 Cast: Willem Dafoe, Harvey Keitel, Barbara Hershey
Hz. You may have watched many movies about the life of Jesus, but hang on, you have never seen one like this. This movie, which has a different place among Martin Scorsese movies with its religious aspect, is a movie of questions, not answers. By acknowledging that some aspects of worship are mysteries and then still wondering about them, Scorsese communicates with God by catching a glimpse of His light during the inquisition. Scorsese and the figure of Jesus collapse together at the end of the movie. He submits to the will of God without grasping the big picture of the cosmos. The reward for their submission to the unknown? Blinding white light, ringing celestial bells and the final credits.
---
19) The Aviator – Ruler of the Sky | IMDb: 7.5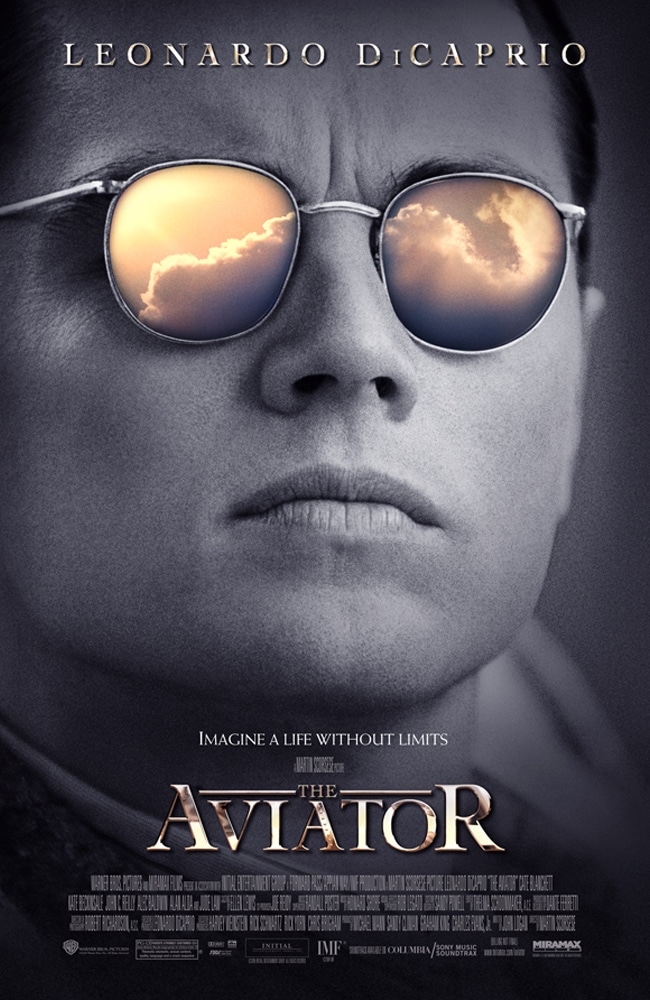 Cast: Leonardo DiCaprio, Cate Blanchett, Kate Beckinsale
Billionaire Howard Hughes is a successful aviator and filmmaker. The film deals with his life biographically. Hughes is as memorable as his career in aviation and cinema, as well as his love life. He had a passionate relationship with actress Katharine Hepburn, who helped him relieve the symptoms of his obsessive-compulsive disorder (OCD).
In 1935 Hughes pushed the H-1 Racer to a new speed record by flying, and three years later, he broke the world record by flying around the world in four days. Hughes becomes increasingly paranoid, and his home is searched by the FBI for incriminating evidence of war profiteering. The film won a total of 10 awards, including the Best Picture Oscar in 2005, and won many awards in both BAFTA and Golden Globes.
---
18) Italianamerican (1974) | IMDb: 7.5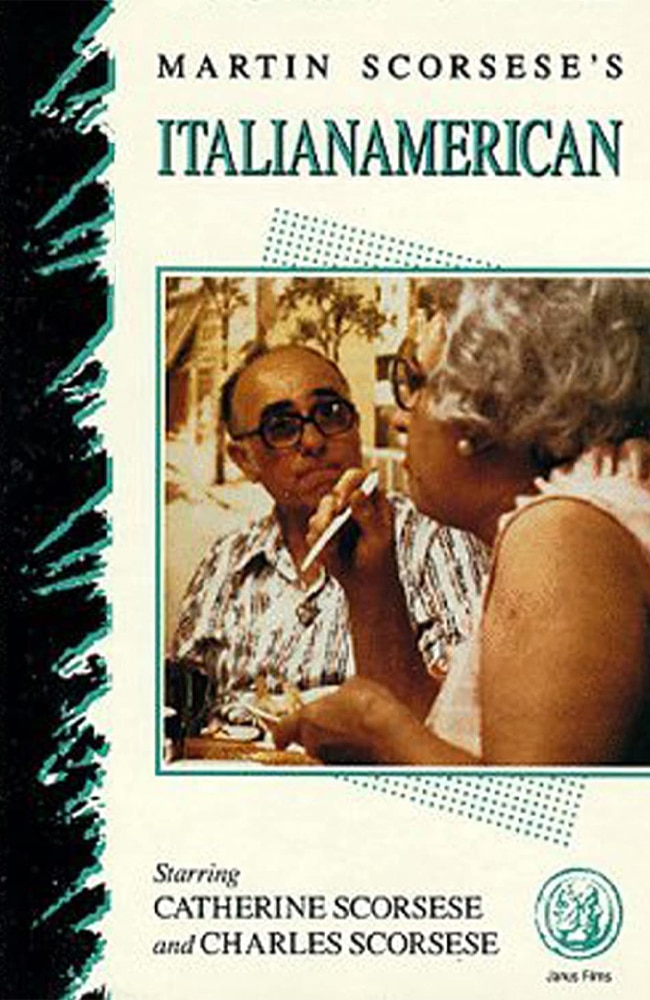 Cast: Catherine Scorsese, Charles Scorsese, Martin Scorsese
Scorsese interviews his mother, Catherine, and his father, Charles, in this 45-minute documentary filmed in his Little Italy apartment. The Scorsese discuss their origins in Italy, their life after the war, their ancestors and extended families, and their religious beliefs. They also talk about their migration to America, the poverty they endured, and the hardships they felt as expatriates. Not to mention the recipe for Catherine's famous meatballs…
---
17) Gangs of New York – Gangs of New York (2002) | IMDb: 7.5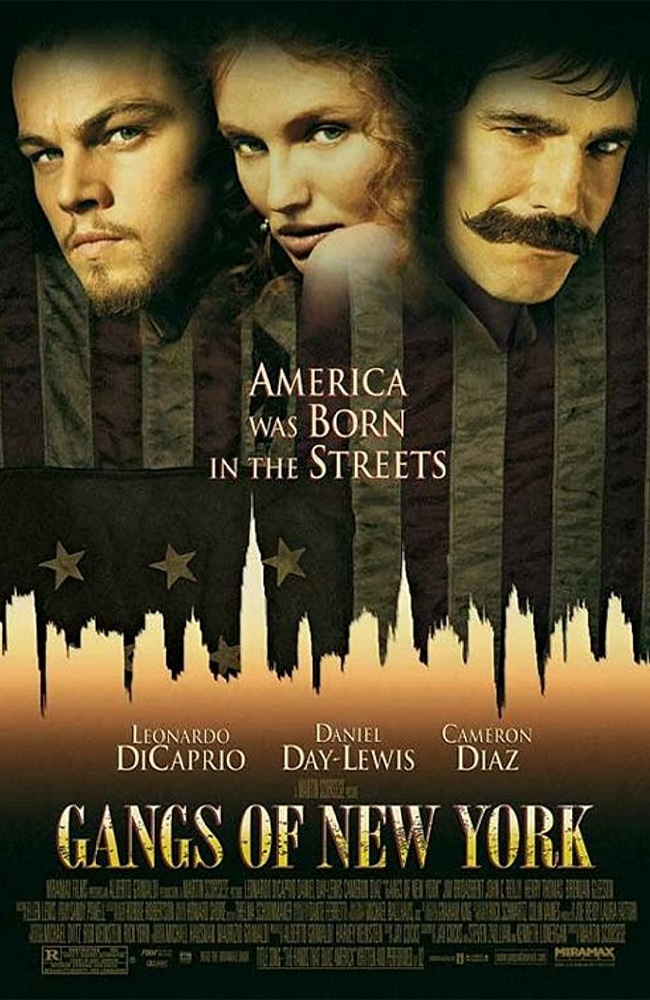 Cast: Leonardo DiCaprio, Cameron Diaz, Daniel Day-Lewis
In New York in the 1800s, there were two gangs at war with each other. One is the 'natives' who were born there, and the other is the gang of 'Irish' immigrants from Ireland. The Irish want to live there peacefully, while the locals don't want immigrants to live in NY. The leader of the Irish gang, the leader of the other gang, is killed by the anti-immigrant William Cutting, nicknamed 'Bucther'.
Amsterdam Vallon is a young Irish immigrant released from prison and seeks revenge on Cutting, who murdered his father. He thinks that revenge can only be obtained by infiltrating Cutting's inner circle. Amsterdam's journey turns into a struggle for personal survival and a place for Irish people in 1860s New York. The film won 8 Oscars, including the Best Picture Oscar in 2003.
---
16) Rolling Thunder Revue: A Bob Dylan Story by Martin Scorsese (2019) | IMDb: 7.6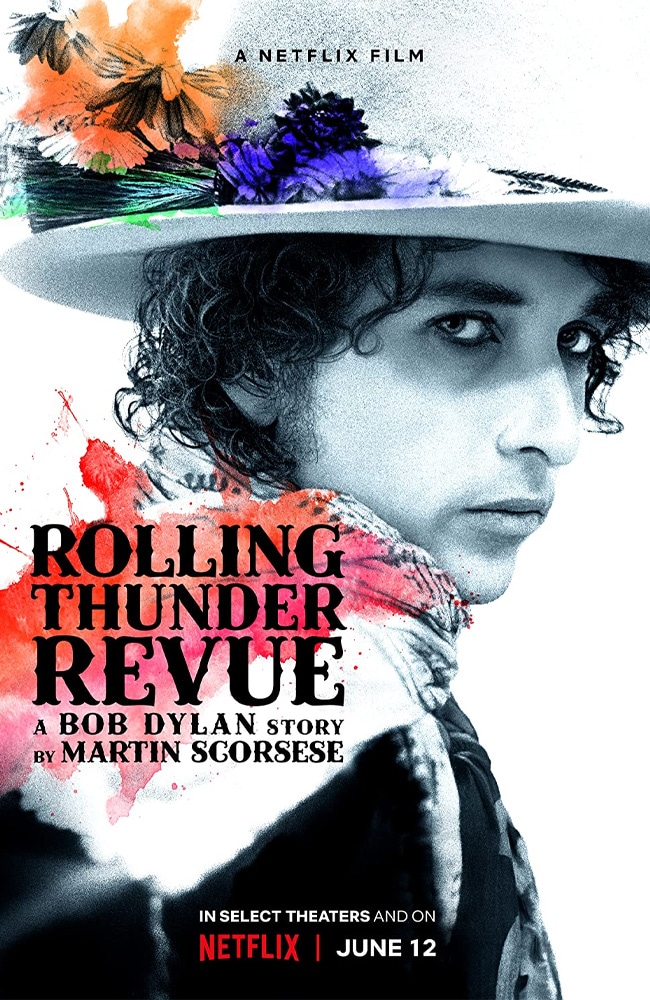 Cast: Scarlet Rivera, Rolling Thunder, Rubin Carter
In this documentary, which lasted 2 hours and 22 minutes, in the summer of 1975, in the middle of recording the album 'Desire', Bob Dylan wants to go on tour again. But he also decides he wants to take a break. Thus begins the Rolling Thunder Revue, which was planned as a small concert tour in the fall of that year. Scorsese provided footage shot by four cinematographers during the tour and up-to-date interviews with many of the attendees, including Dylan. Finally came the Rolling Thunder Revue, a restored, perfectly edited movie. The movie was released on Netflix.
---
15) Public Speaking (2010) | IMDb: 7.7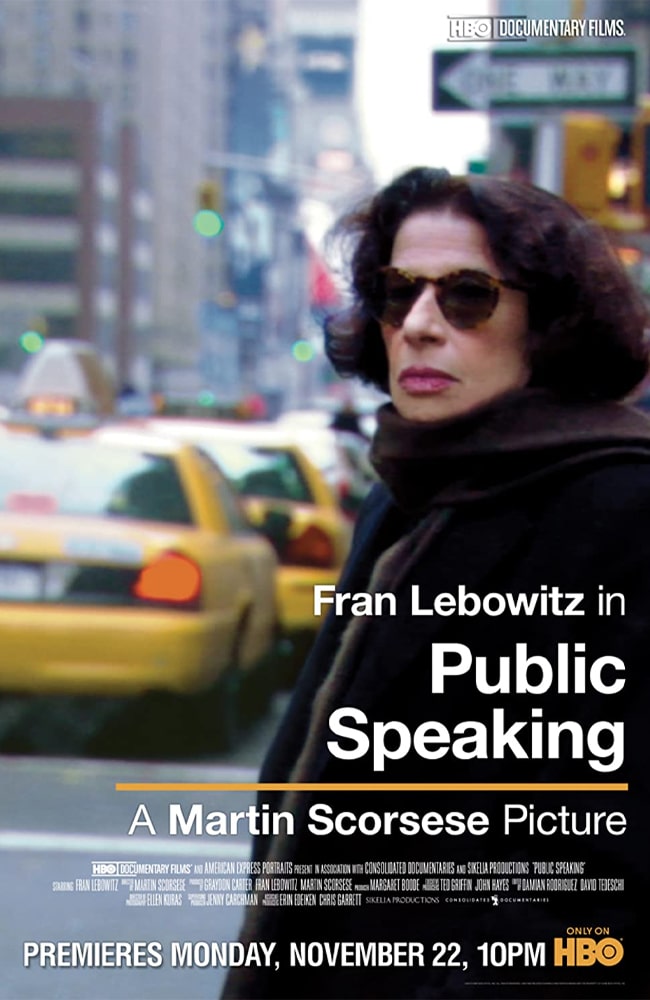 Cast: James Baldwin, William F. Buckley, Truman Capote
In this documentary film, the director, writer, Fran Lebowitz's life and work are brought to the screen. Topics include a discussion the author had with Toni Morrison on the streets of New York and her views on social issues.
---
14) After Hours (1985) | IMDb: 7.7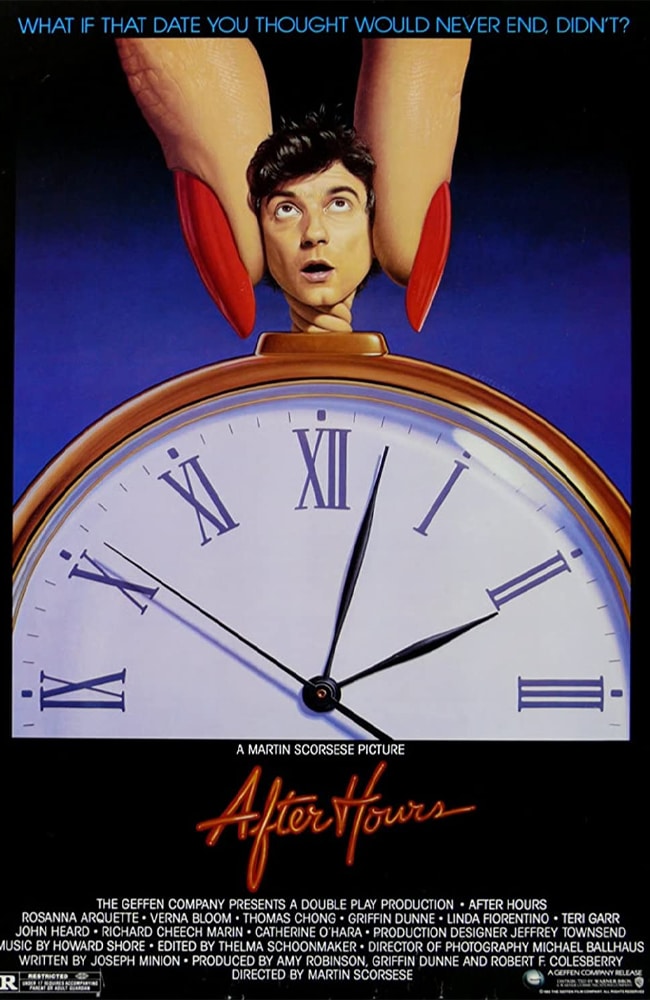 Cast: Griffin Dunne, Rosanna Arquette, Verna Bloom
In a Manhattan cafe, computer programmer Paul Hackett meets Marcy and they start a literary conversation. Later that night, Paul takes a taxi to Marcy's downtown apartment. The 20 dollar bill flying out of the window during his journey is the harbinger of his nightly adventure.
Unable to pay for the trip, he finds himself in a series of strange, surreal and life-threatening situations with a colorful cast of characters. He spends the rest of the night trying to get back out of town. This comedy film won the director the Best Director Award at the 1986 Cannes Film Festival.
---
13) The King of Comedy – The King of Laughter (1983) | IMDb: 7.8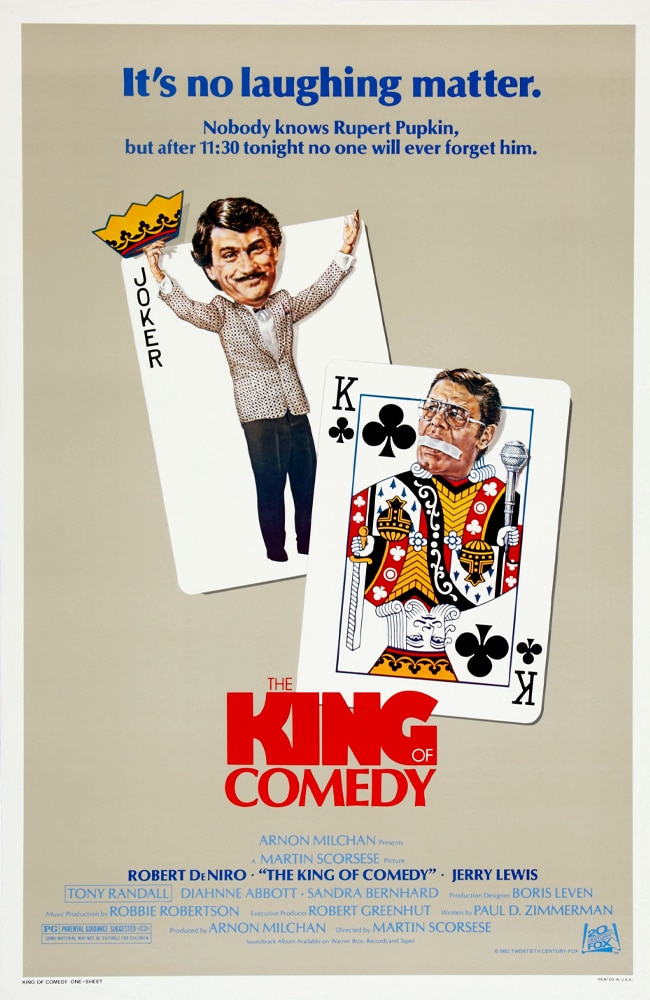 Cast: Jerry Lewis, Robert De Niro, Diahnne Abbott
Rupert Pupkin is a celebrity in his own right and hosts a fictional talk show in his mother's basement. When she meets reality talk show host Jerry Langford (Jerry Lewis), she's convinced it'll get her big break, but Langford is supposedly not interested in the comedian. Undeterred, Pupkin effectively tracks down Langford – and if that doesn't work, he kidnaps her and offers her release in exchange for a guest spot on Langford's show.
---
12) The Irishman – The Irishman (2019) | IMDb: 7.8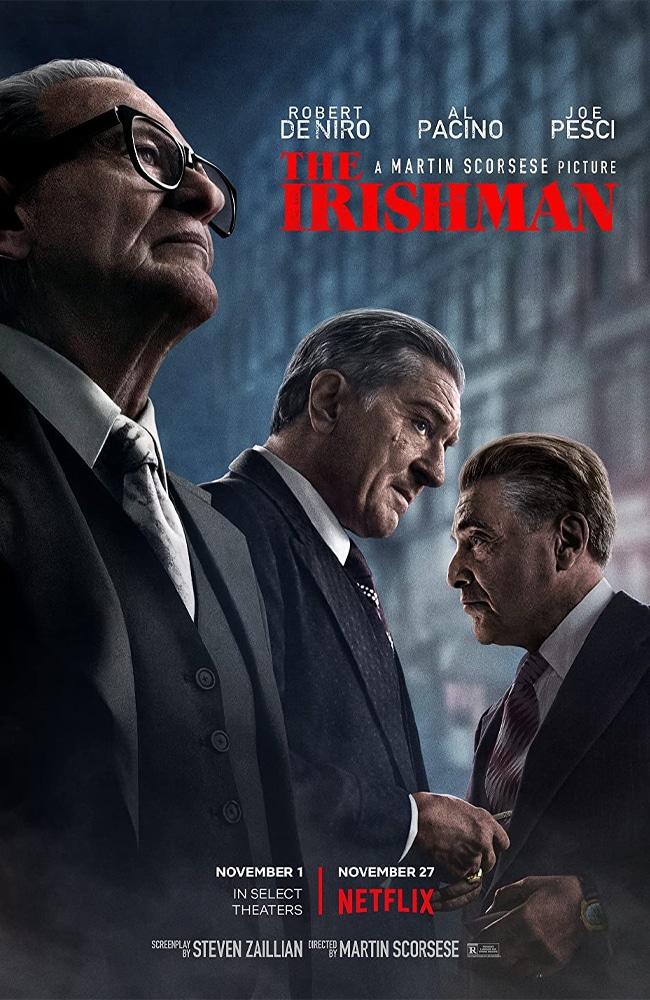 Cast: Robert De Niro, Al Pacino, Joe Pesci
Elderly WWII veteran Frank Sheeran recounts his time as a hitman for a crime syndicate while in a wheelchair at a nursing home. His expressions become the narrative of the film. We do not know to whom he told this story. As the film continues, we see him talking to a priest, but we are the audience.
In the 1950s, truck driver Frank Sheeran becomes involved with Russell Bufalino and the Pennsylvania crime family. As Sheeran strives to become the mob's top man, he also starts working for Jimmy Hoffa, a powerful Teamster linked to organized crime. The film won the Film Critics' Best Play Cast Award in 2020.
---
11) Casino (1995) | IMDb: 8.2
Cast: Robert De Niro, Sharon Stone, James Woods
Martin Scorsese's captivating movie Casino tells a lot about the Mafia's relationship with Las Vegas. Las Vegas is a place where the rules are suspended, there is no day and night, everything has a price, and if you're lucky, you'll go home to a millionaire. In Las Vegas in the early 1970s, gangster Sam 'Ace' Rothstein is recruited by his bosses to take over the Tangiers Casino.
This is a great success, but later on, Sam finds himself in dangerous games. Unlike other Mafia movies, Casino is as much about history as it is about plot and character. It's about the city of Las Vegas and how it allows people like Ace to flourish first and then be cast aside.
---
10) Shutter Island –Dungeon Island (2010) | IMDb: 8.2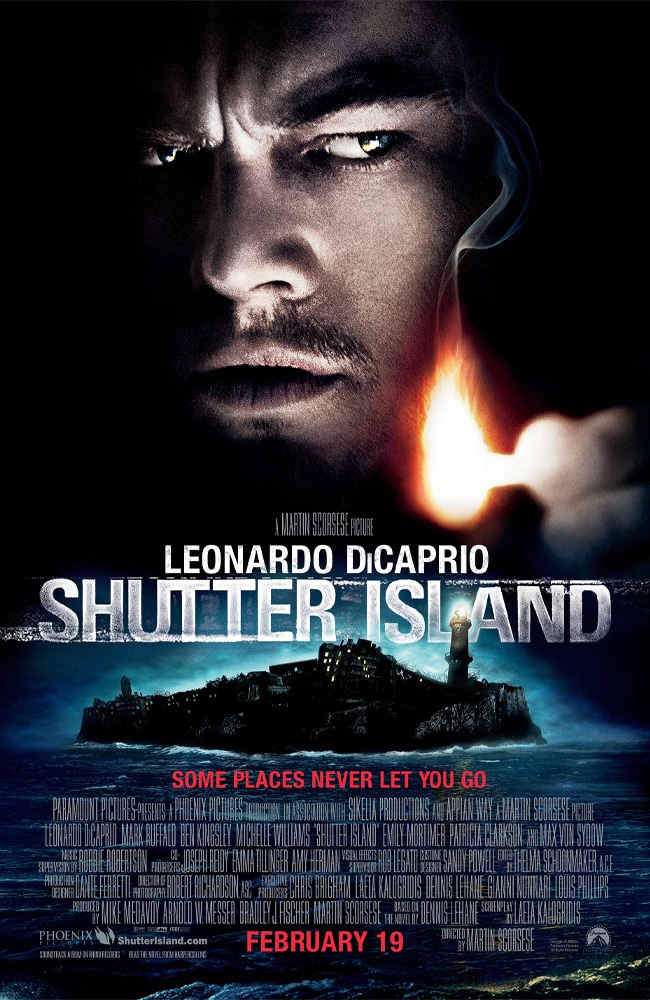 Cast: Emily Mortimer, Leonardo DiCaprio, Mark Buffalo
Of all the Martin Scorsese films, this may be the most bleak and confusing ending in terms of the ending. The film is a neo-noir psychological thriller written by Laeta Kalogridis, based on Dennis Lehane's 2003 novel. This thriller takes us to a secluded island where a mental patient has escaped.
The mind-blowing escape of a clever killer brings US Marshal Teddy Daniels and his new partner to Ashecliffe Hospital, a castle-like mental institution located on a remote island. They're there to investigate the disappearance of patient Rachel Solando. As the investigation deepens, Teddy can no longer be sure whether they will make it off the island alive.
---
9) My Voyage to Italy – My Journey to Italy (1999) | IMDb: 8.2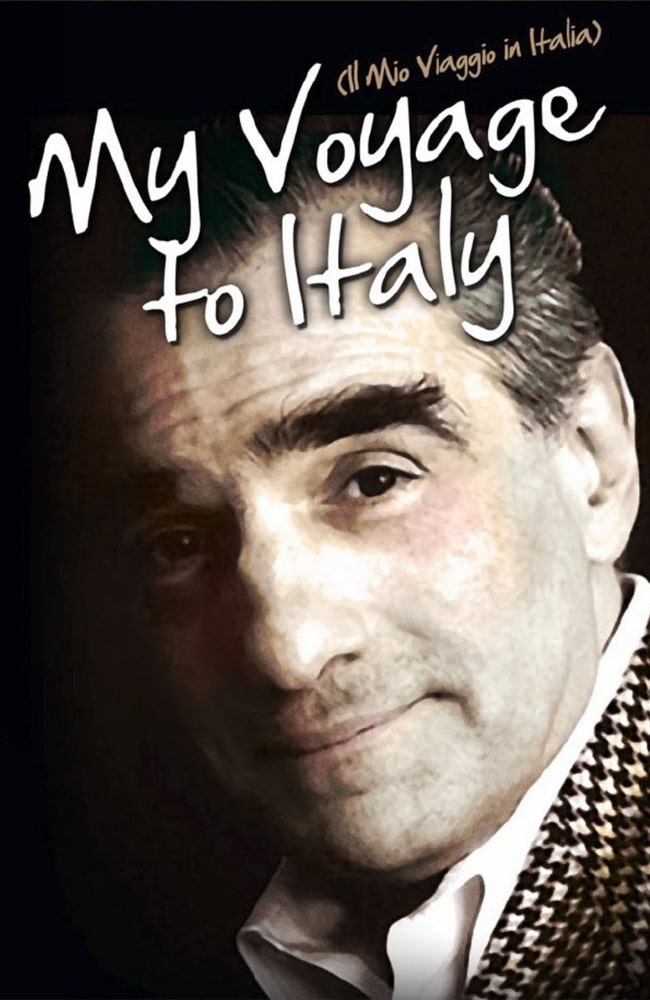 Cast: Martin Scorsese, Roberto Rosselini, Federico Fellini
An autobiographical documentary, this film discusses respected Italian-American director Martin Scorsese's revisit of his childhood days in Manhattan and the films he watched in his youth. In these discussions, Scorsese expresses his admiration for filmmakers such as Roberto Rossellini, Vittorio De Sica, Federico Fellini and Michelangelo Antonioni. This four-hour long film takes the audience to the history of Italian cinema and brings the Italian neorealism period to the screen.
---
8) George Harrison: Living in the Material World – George Harrison: Against the Mortal World (2011) | IMDb: 8.2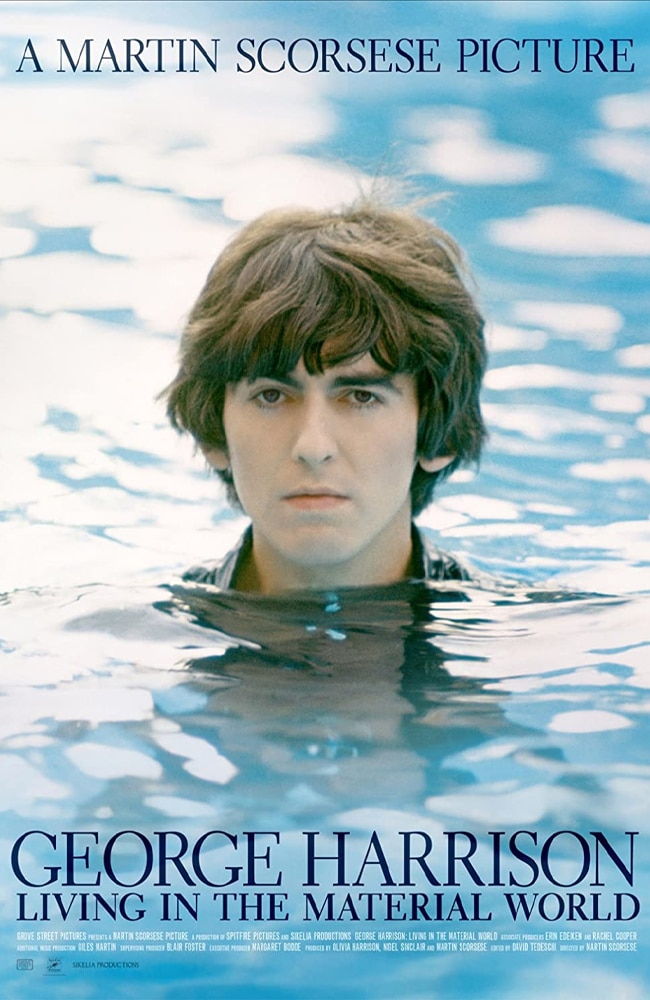 Cast: George Harrison, Paul McCartney, Ringo Starr
Martin Scorsese brings together the life of musician George Harrison, combining interviews, concert footage, home movies and photographs. Scorsese has probably made the best documentary possible with "Material World," which will make its debut on HBO in two nights, 208 minutes. As a co-producer with George's second wife, Olivia, he brought together all the archival material, all the photos, all the movies and videos.
---
7) The Last Waltz – The Last Waltz (1978) | IMDb: 8.2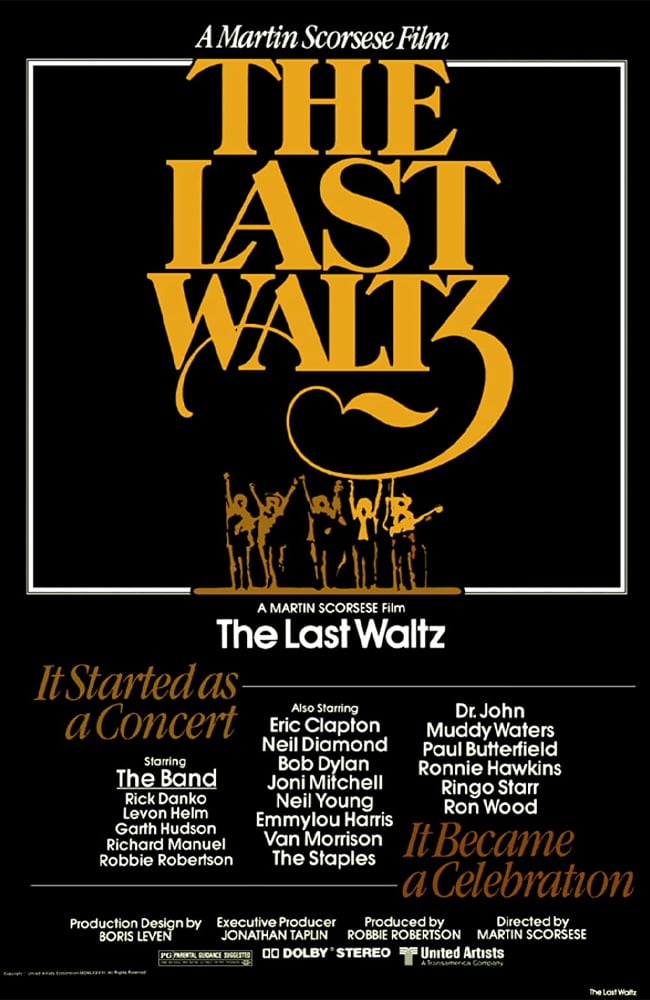 Cast: Robbie Robertson, Ringo Starr, Muddy Waters
The Last Waltz has been hailed as the greatest rock documentary of all time. This documentary is also among the best Martin Scorsese films. There are remarkable features in this documentary shot by Scorsese.
It features The Band's last live concert at the San Francisco Winterland on Thanksgiving Day, November 25, 1976. In addition to the performances of rock legends such as Bob Dylan, Van Morrison, Eric Clapton, Joni Mitchell and Muddy Waters, various interviews are also featured in the documentary.
---
6) Taxi Driver – Taxi Driver (1976) | IMDb: 8.2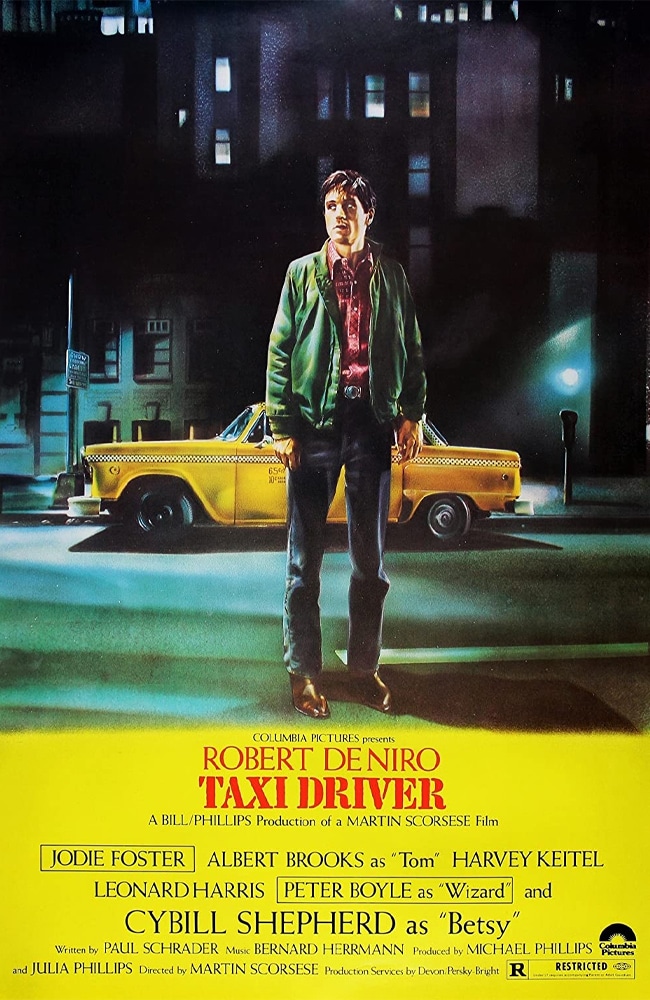 Cast: Robert De Niro, Jodie Foster, Cybill Shepherd
All other Martin Scorsese movies are forgotten for a few minutes when the taxi driver is mentioned. Travis Bickle, a lonely man with insomnia, takes a job as a taxi driver in New York City. Bickle tries to somehow contact people because he is a desperate character who needs it.
He asks a woman out and takes her to a porn movie. He approaches a political candidate and ends up worrying him. He wants to befriend a sex worker, but it scares him. He's so lonely, "Who are you talking to?" When he asks, he is addressing himself in the mirror.
This utter solitude is at the heart of one of the best and most powerful movies, Taxi Driver, and it's why so many people connect with him, even though he may seem like the most alienating of perhaps Travis Bickle movie heroes. We've all felt as lonely as Travis, but most of us are better at dealing with it. This film by Martin Scorsese won several BAFTA and Palme d'Or awards in 1977.
---
5) The Wolf of Wall Street – The Money Hunter (2013) | IMDb: 8.2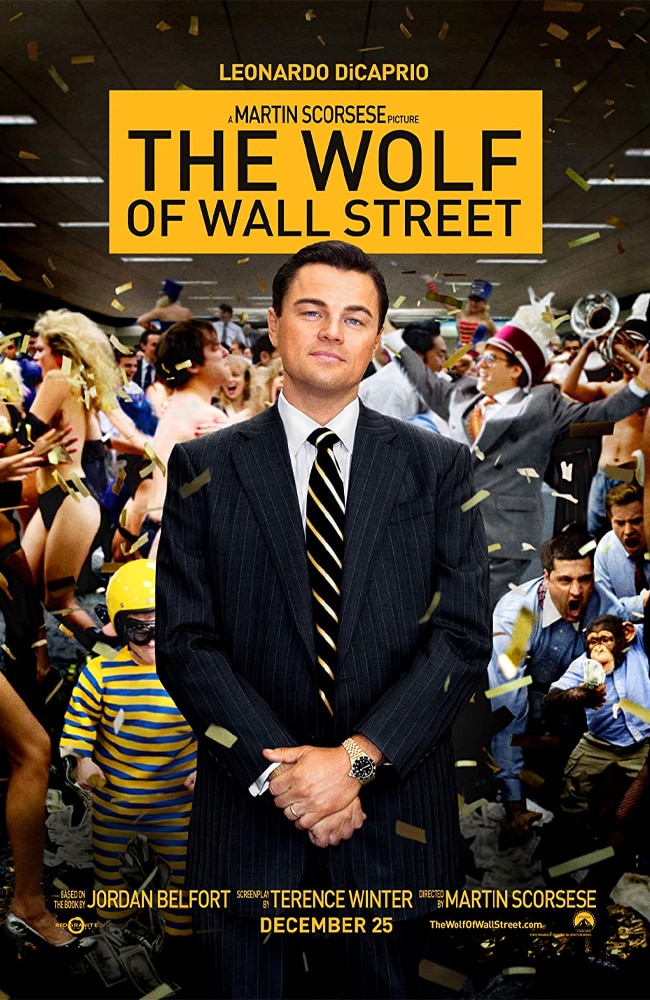 Cast: Leonardo DiCaprio, Jonah Hill, Margot Robbie
In 1987, Jordan Belfort gets an entry-level job at a Wall Street company in this comedy-biographical film. In the early 1990s, while still in his 20s, Belfort founded his own firm, Stratton Oakmont. Along with his group of friends, Belfort makes a fortune by defrauding millions of wealthy investors. However, Belfort and his pals join a hedonistic environment of sex, drugs, and excitement, while the SEC and FBI are on their tail. The Wolf of Wall Street is a very influential name among the modern period Martin Scorsese films.
---
4) Raging Bull – Raging Bull (1980) | IMDb: 8.2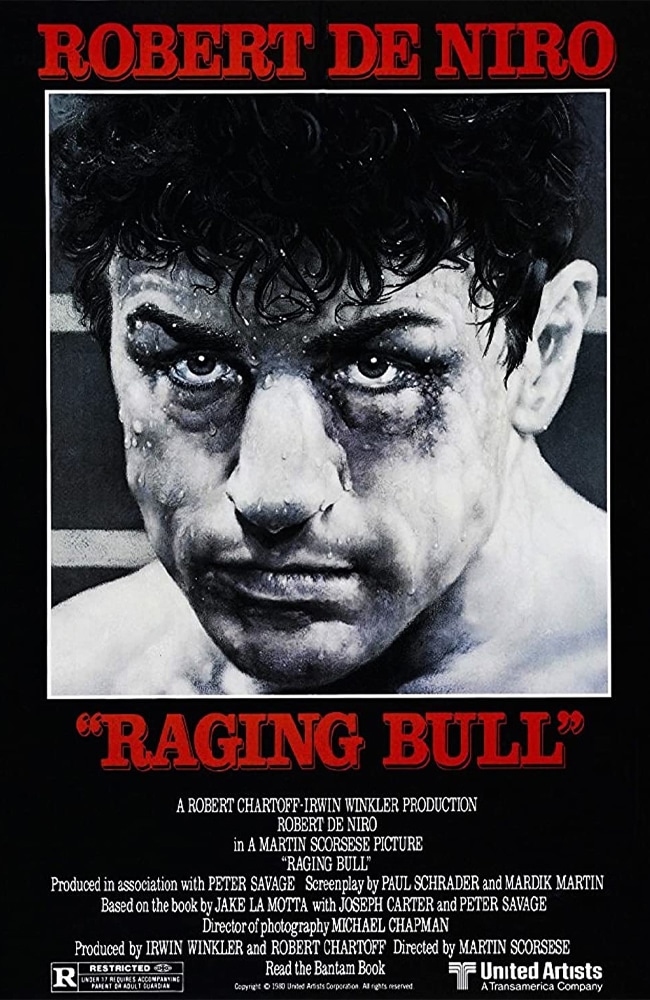 Cast: Robert De Niro, Cathy Moriarty, Joe Pesci
One of the movies that you can probably see in the best boxing movies lists is Raging Bull. This film has a special place among Martin Scorsese films because the director did not want to direct the film because he could not establish a relationship with the boxer and was not interested in sports. However, after deciding that boxing could be more than a sport, we can say that he made the most original boxing movie ever. Raging Bull was nominated for eight Oscars, winning two.
The movie is literally a study of characters. Famous boxer Jake LaMotta uses boxing as a tool to channel his emotions. Sometimes it fights to inflict pain, sometimes it fights to inflict pain. Especially if anyone dares to look at his wife, Vickie, he becomes very angry. When Jake LaMotta, who watched him in the movie, asked his wife if he was really that scary, his wife replied, "You were much worse." Raging Bull is perhaps the most eventful of Martin Scorsese films.
---
3) No Direction Home: Bob Dylan – No Homecoming: Bob Dylan (2005) | IMDb: 8.5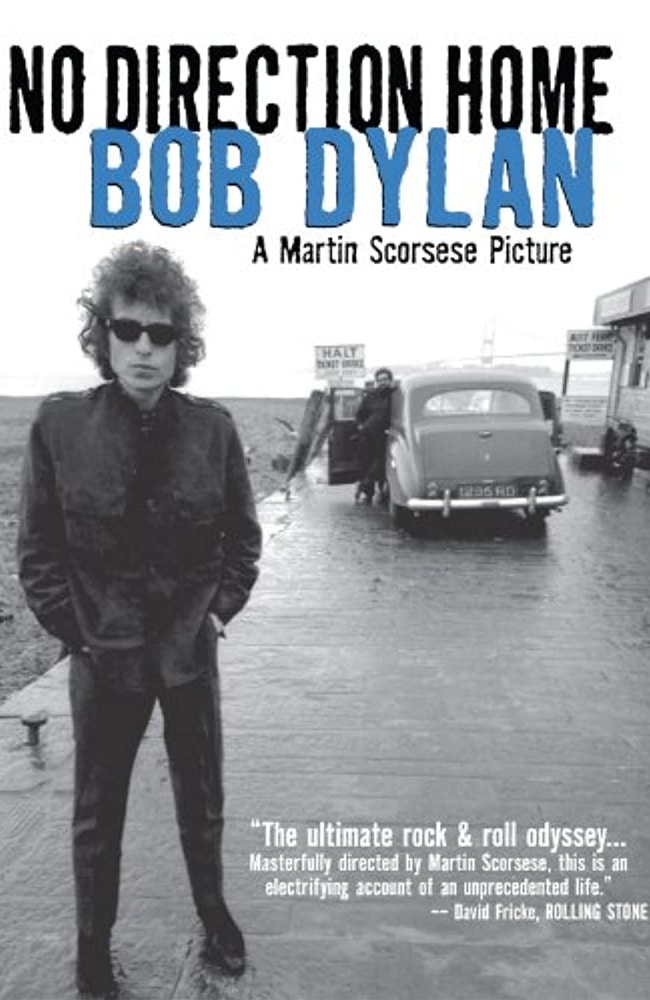 Cast: Bob Dylan, BJ Rolfzen, Dick Kangas
This three-and-a-half-hour documentary film brings musician Bob Dylan's transformation from childhood to iconic rock star to the big screen. Live concert footage from the 1960s, press conferences, and a new interview with Dylan are used in the film to portray the legendary singer. Additionally, the film features interviews with some of the artists, including Dylan's best friends, poet Allen Ginsberg, ex-girlfriend and famous artist Joan Baez, and Dylan's first mentor, Pete Seeger.
---
2) The Departed – The Mole (2006) | IMDb: 8.5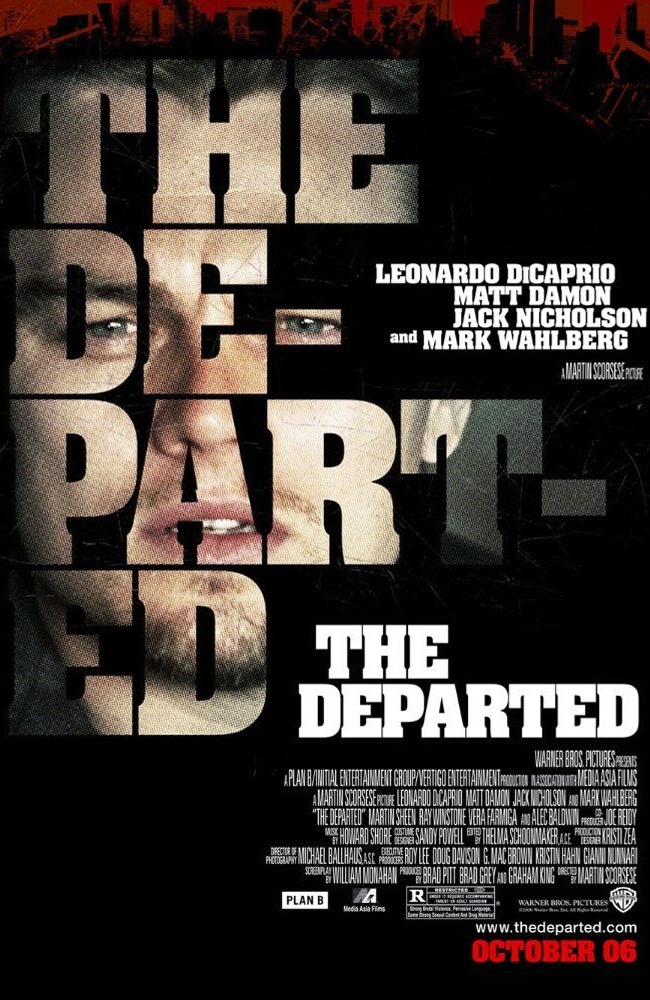 Cast: Leonardo DiCaprio, Matt Damon, Jack Nicholson
Colin, the young bodyguard of Boston gang boss Frank Costello, is ordered to enroll in the police academy. Colin soon becomes a rising star in the academy and a useful mole for the mob. Enthusiastic young cop Billy is assigned by his superior to infiltrate the Costello gang. Both men become successful moles by achieving their goals. However, they also feel guilty.
The Departed is an adaptation of the 2002 Hong Kong film Internal Affairs. With the awards it has received, it may be the most surprising of Martin Scorsese films. In 2007, the film won the Oscars for Best Film, Best Film Editing, Best Adapted Screenplay, and Best Director. The Departed is among the most adapted Martin Scorsese films in other media and countries.
---
1) Goodfellas – Best Friends (1990) | IMDb: 8.7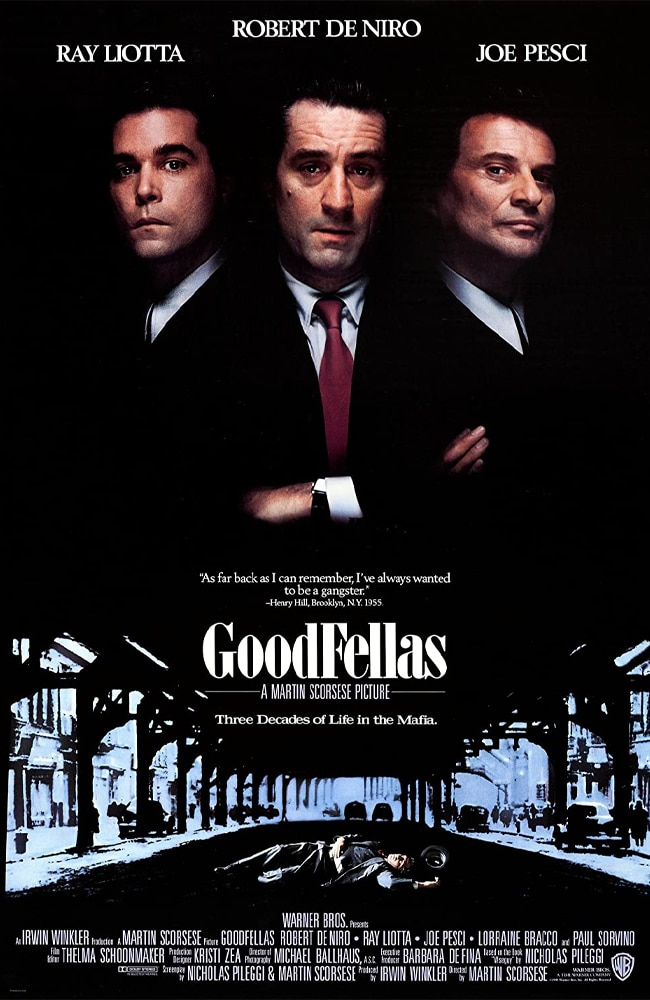 Cast: Robert De Niro, Ray Liotta, Joe Pesci
Goodfellas has a very important place among Martin Scorsese films. Goodfellas, which is an adaptation of Nicholas Pileggi's book based on true events, Wiseguy, according to some film critics, is both the best mafia movie ever made and the best among Martin Scorsese movies.
The film chronicles the story of Henry Hill, a Brooklyn working-class man, who rises through the ranks of the mafia. Young Henry admires the gangsters in his neighborhood and wants to be a gangster. As Henry takes small steps into the criminal world, the police arrest him for selling stolen cigarettes.
However, he doesn't tell the police anything about the mafia he works for, and that's how Henry's rise in the mafia begins. Mafia boss Paul Cicero recognizes Henry for his silence with the police. Henry later worked with Tommy DeVito and Jimmy Conway in his teenage years, and the actual movie starts from there. Goodfellas left its mark on that year by winning both an Oscar and a BAFTA award in many branches.
---
This post is also available in: Türkçe