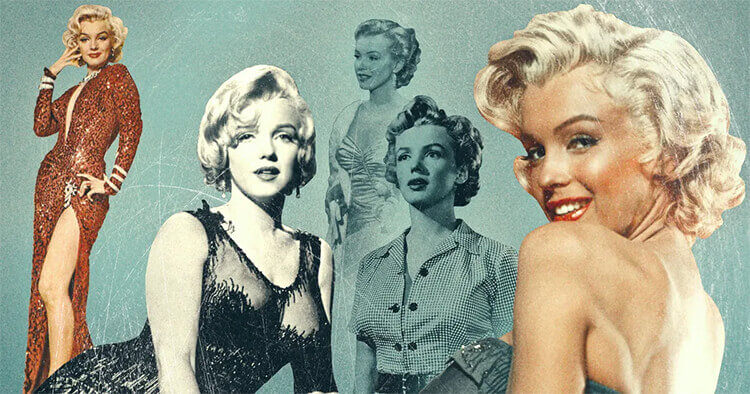 Marilyn Monroe, whose worldwide fame and beautiful films fit into her short career, has become a kind of victim of American cinema. Marilyn Monroe, who was on the rise in Hollywood's golden ages, became a living example of how this community commodified women and turned them into objects of desire. Marilyn Monroe, who had a hard time facing difficulties both in the world of cinema and in her personal life, actually wanted to be known only for her talent and acting. In this content, we include the popular films of the young actor who passed away untimely. best Marilyn Monroe movies We take a close look at our list.
---
10) The Prince and the Showgirl (1957) | IMDb: 6.5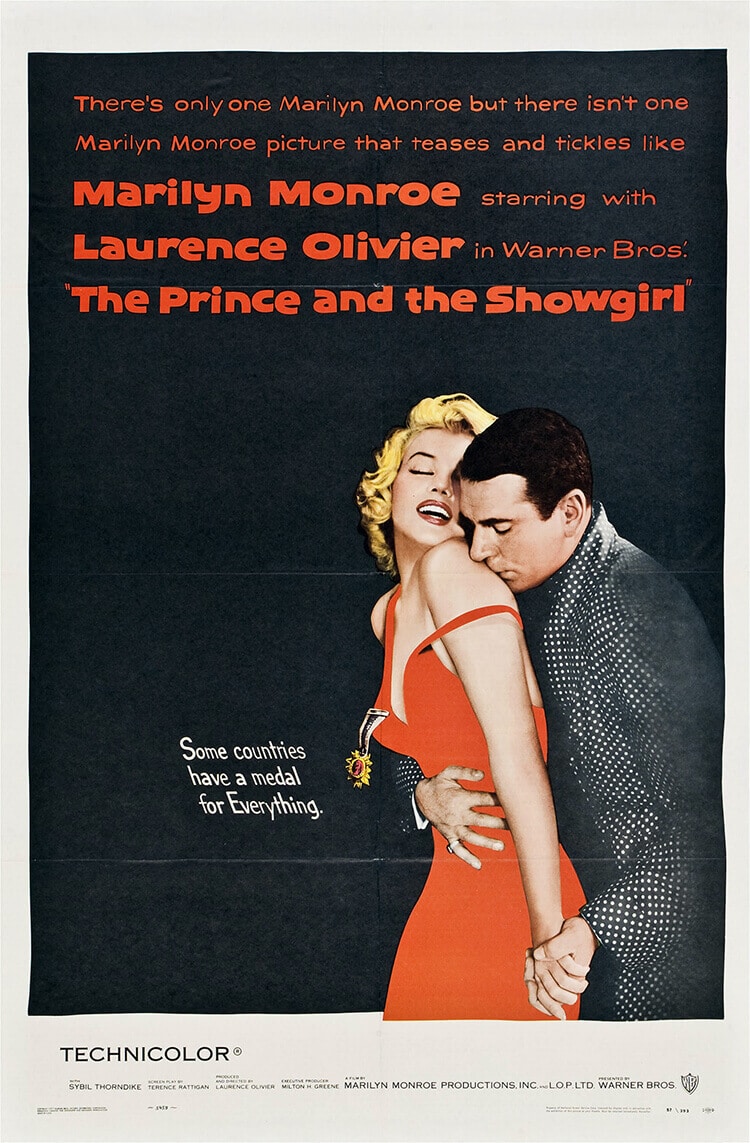 Genre: Romance, Comedy
Director: Laurence Oliver
Rotten Tomatoes: 63%
Although The Prince and the Showgirl is not one of the best Marilyn Monroe movies, it is a very enjoyable movie that we can watch Marilyn Monroe with all its charm. In the film that takes us to London in 1911, we witness the coronation of George V. Hungarian prince Regent, who came to London for this ceremony, falls in love with the star of the show, Elsie, when he watches the musical The Coconut Girl. Elise, a self-made artist who wants to climb the ladder of show business, finds herself in the middle of a love story in which political events unfold.
---
9) How to Marry a Millionaire (1953) | IMDb: 6.9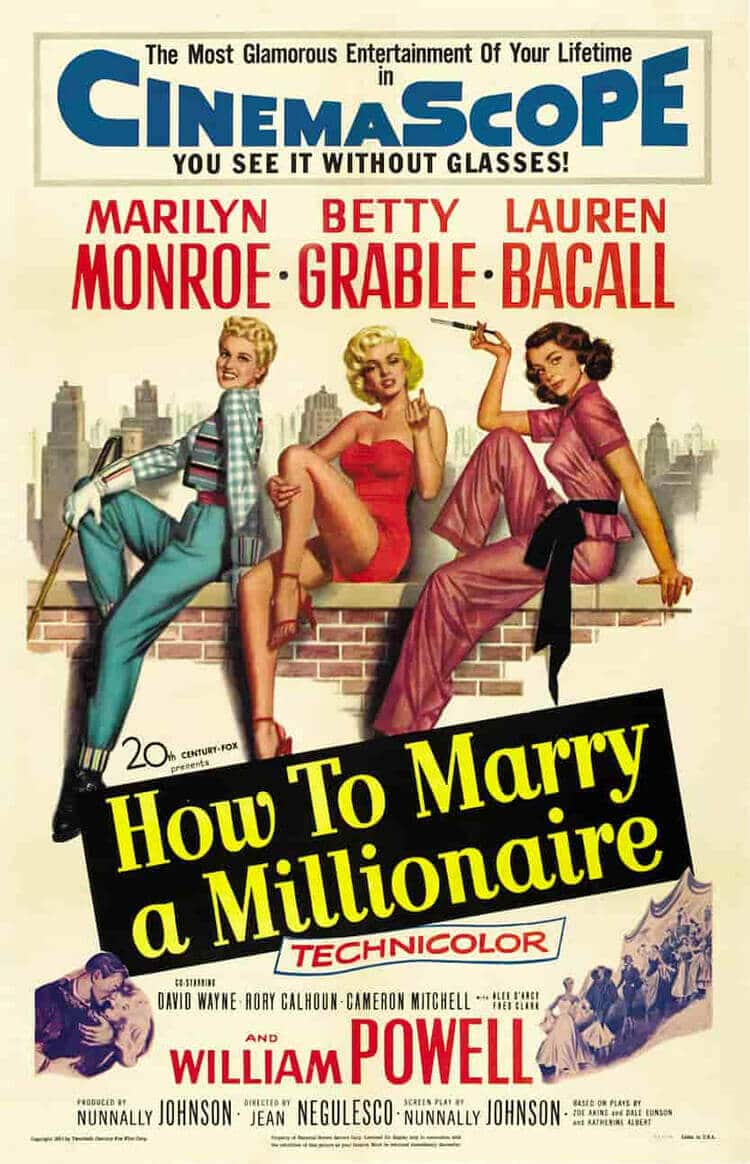 Genre: Romance, Comedy, Drama
Director: Jean Negulesco
Rotten Tomatoes: 84%
How to Marry a Millionaire, one of the first films shot with CinemaScope lenses in 1953, has an atmosphere. In the movie, which tells the story of three women named Pola, Loco and Schatze trying to marry millionaire businesspeople, no one is actually what they seem. This includes these three women and the millionaires they want to marry. On their way to find the money, Pola, Loco and Schatze; In fact, they will find something they never expected.
---
8) Monkey Business (1952) | IMDb: 7.0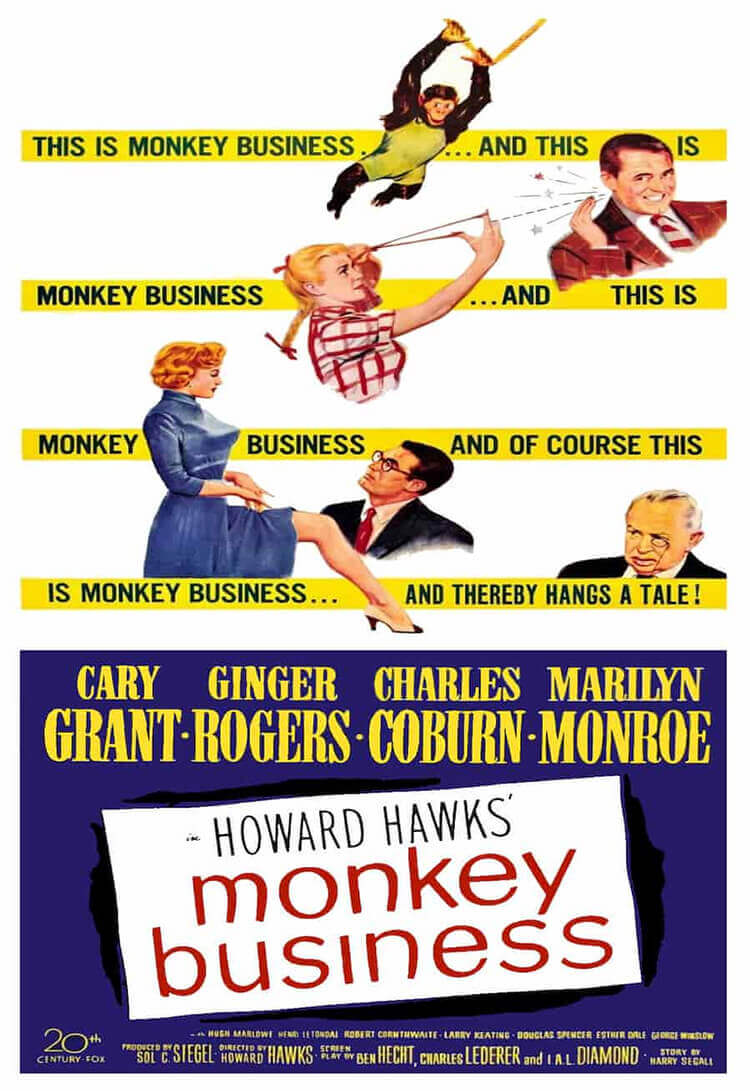 Genre: Comedy, Science Fiction
Director: Howard Hawks
Rotten Tomatoes: 88%
A late example of the screwball comedy genre, Monkey Business, tells the story of the chemist Barnaby Fulton as he tries to find the youth pill. Barnaby Fulton, who works at a chemical company, will reach the youth pill he has been working on for years in a way he never expected. One day, one of the experimental chimpanzees escapes and mixes the chemicals and "accidentally" finds the youth pill. As Barnaby shares this youth elixir with those around him, everyone's behavior becomes absurd, and things get messy.
---
7) Niagara (1953) | IMDb: 7.0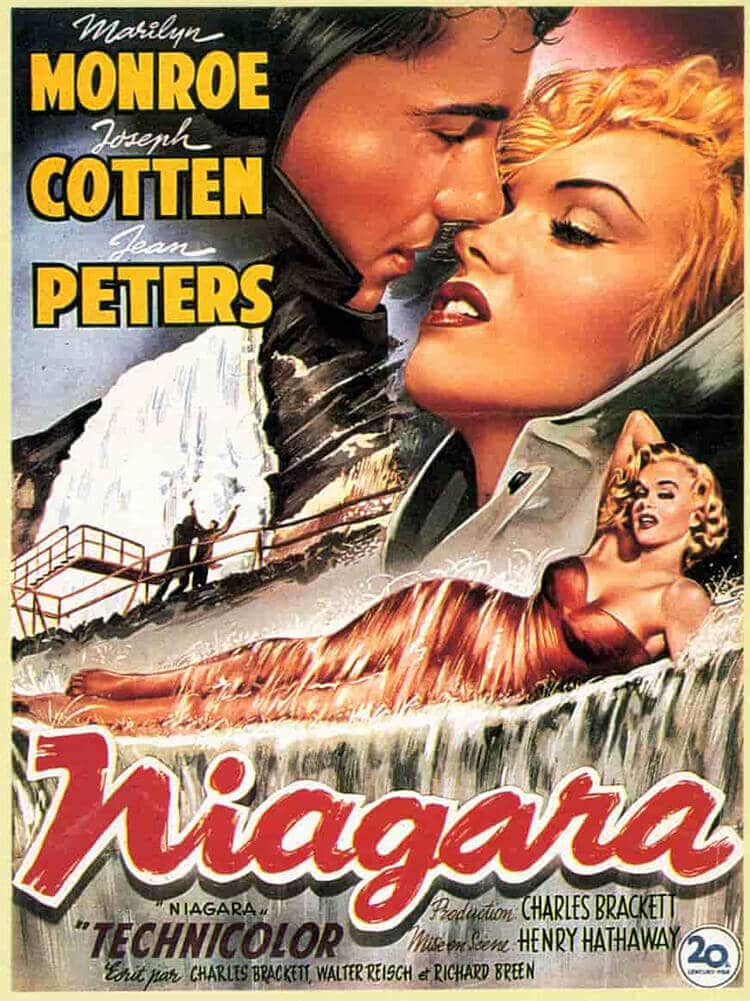 Genre: Film-Noir, Thriller
Director: Henry Hathaway
Rotten Tomatoes: 80%
Niagara, in which Marilyn Monroe plays Rose Loomis, a total femme fatale, is a production that true film-noir lovers should not miss. With their relationship hanging by a thread, the couple George and Rose Loomis come to a motel near Niagara Falls for a vacation. Here they meet the couple, Polly and Ray, who are vacationing like them. The couple's vacation takes a dangerous turn when Polly discovers that Rose has another lover.
---
6) Clash by Night (1952) | IMDb: 7.1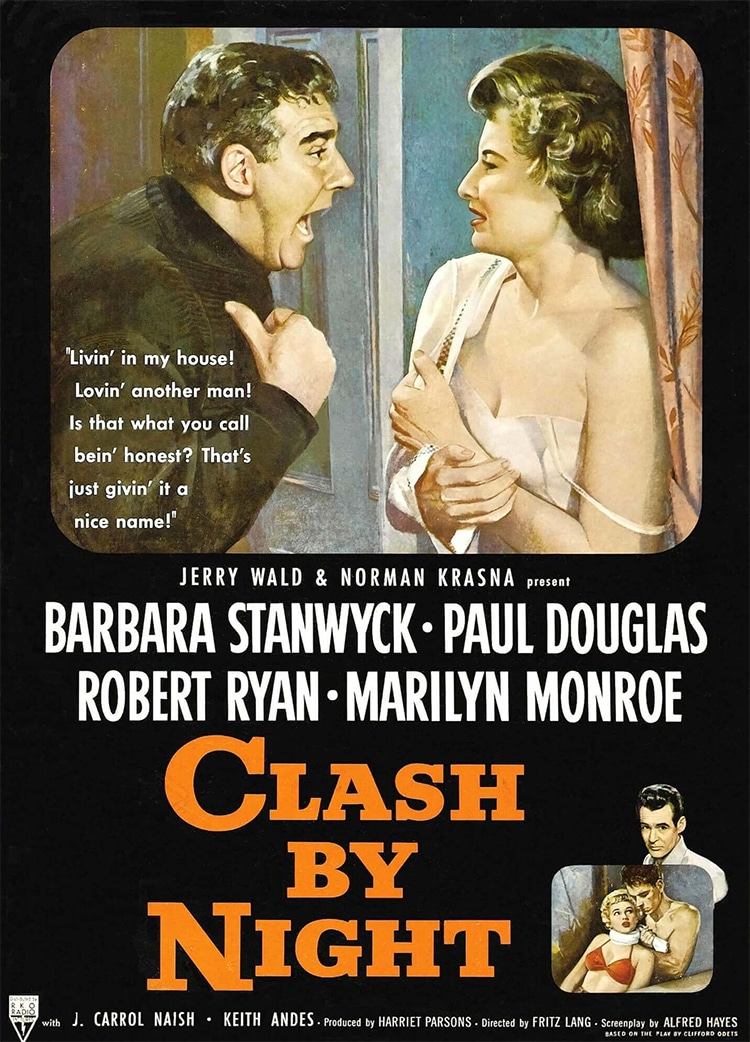 Genre: Drama, Romance, Film-Noir
Director: Fritz Lang
Rotten Tomatoes: 73%
Clash by Night, Marilyn Monroe's first film to be featured on the poster, deals with a love story that turns into a tangle full of intrigue that Hollywood loves so much. The plot revolves around Mae Doyle, who returns to her hometown after being away for ten years. Returning to her brother and his girlfriend Peggy after getting married and divorced, Mae immediately flirts with her brother's friend Jerry. Mae, who started to meet with Jerry's friend Earl in secret, enters the lives of ordinary people like a storm.
---
5) The Seven Year Itch (1955) | IMDb: 7.1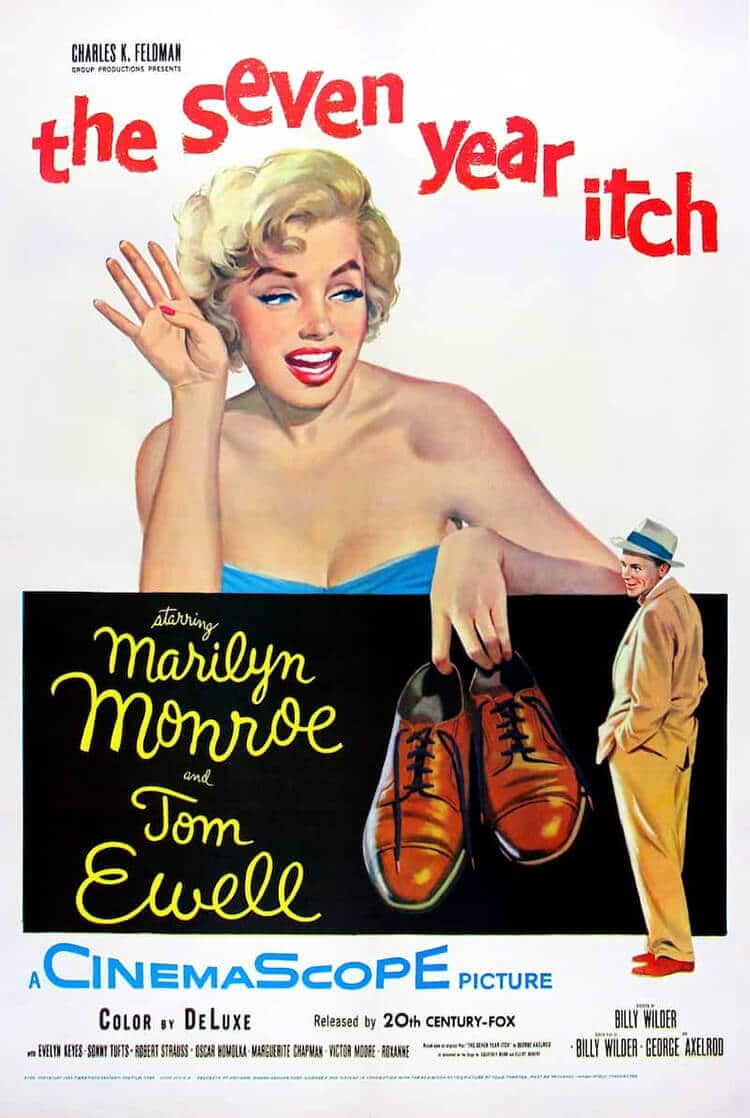 Genre: Comedy, Romance
Director: Billy Wilder
Rotten Tomatoes: 87%
The Seven Year Itch features Marilyn Monroe's unforgettable air grille scene. The film takes its name from the theory that almost every man has the urge to have extramarital affairs after seven years, the 7th anniversary of his marriage. Richard Sherman, who is in his year, is a middle-aged editor-in-chief who is entirely overwhelmed by the single-level life he has lived. On the other hand, Richard's life will get rid of the monotony he never wanted as a result of meeting model and actress Marilyn Monroe. Richard, who wants to live something with the beautiful Monroe, realizes that he actually loves his wife and does not want to lose it.
---
4) Gentlemen Prefer Blondes (1953) | IMDb: 7.2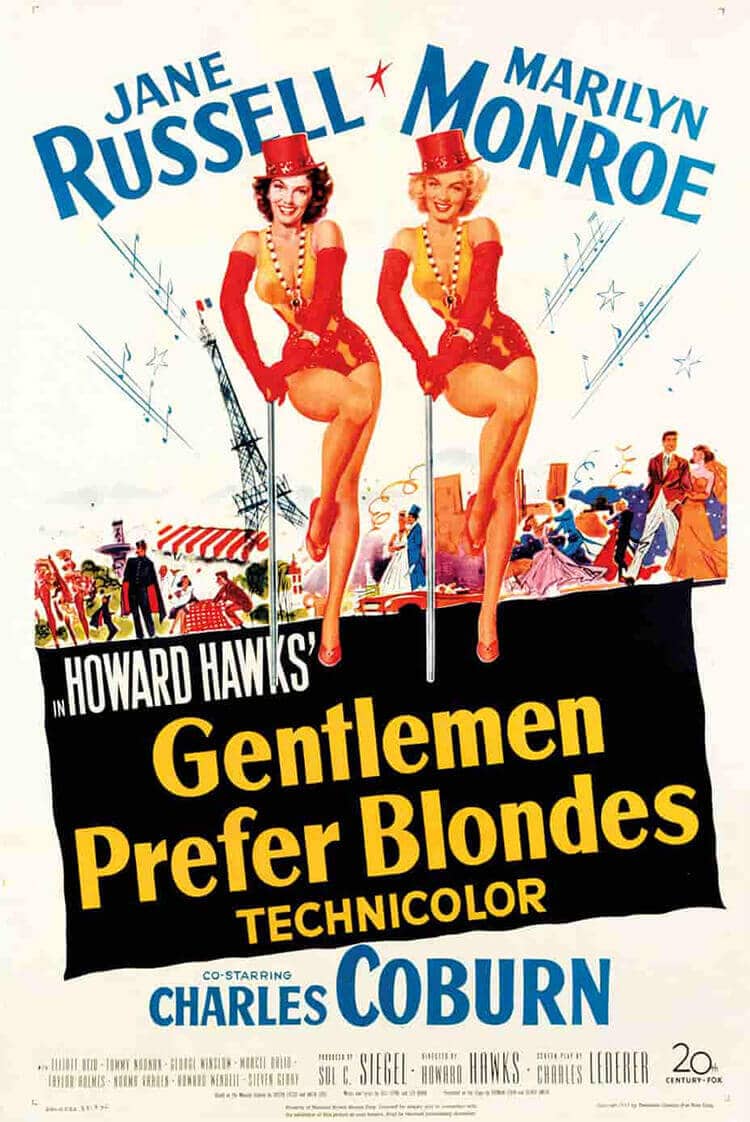 Genre: Romance, Comedy, Musical
Director: Howard Hawks
Rotten Tomatoes: 98%
Gentlemen Prefer Blondes, in which Marilyn Monroe plays one of the roles that she is not very pleased with, is about two European women's search for a rich wife. Two talented show business stars, Lorelei (Marilyn Monroe) and Dorothy (Jane Russell), perform on a luxury transatlantic bound for Paris. In front of Lorelei, who cares about money and is trying to marry the wealthy businessman Gus, there is Ernie, the private detective hired by Gus's father. Because Gus' father thinks Lorelei is just after money. Marilyn Monroe and Jane Russell sing all six original songs in this delightful musical, where time flies like water.
---
3) The Misfits (1961) | IMDb: 7.2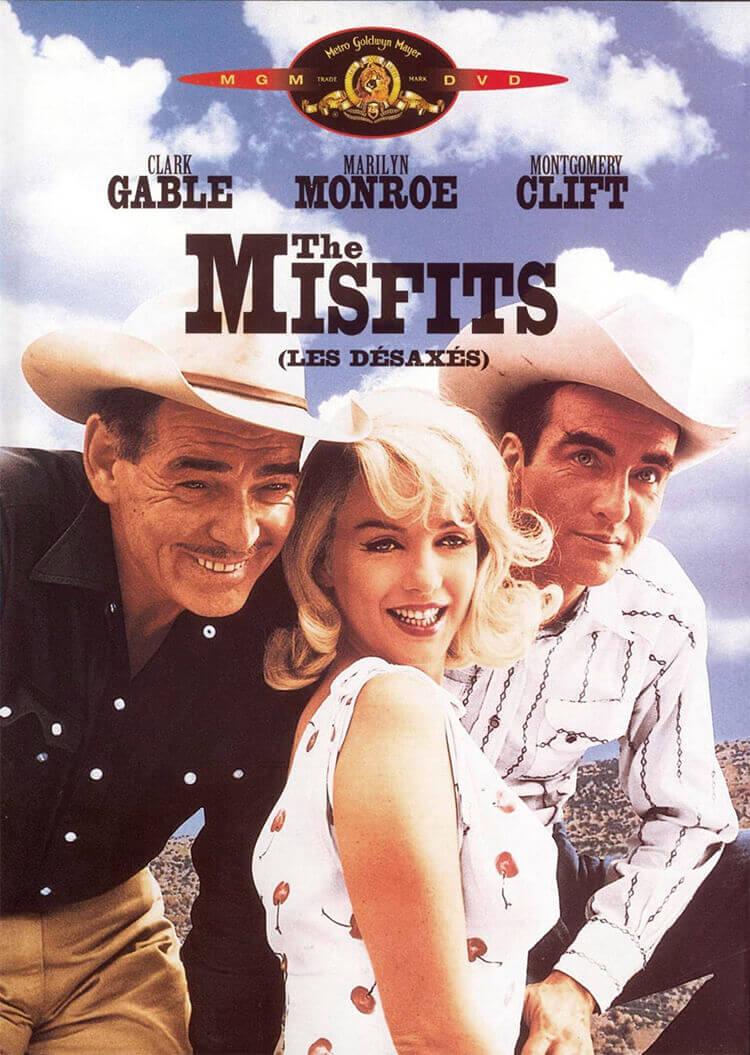 Genre: Drama, Romance, Western
Director: John Houston
Rotten Tomatoes: 97%
The Misfits, the last completed film of both famous actors Clark Gable and Marilyn Monroe, is a drama/western production written for Monroe by Monroe's wife, Arthur Miller. On the set of The Misfits, the shooting process was quite eventful; Marilyn Monroe and Arthur Miller's marriage ended, the film's director John Huston gambled off part of the production budget, and again Marilyn Monroe underwent detoxification treatment in the hospital for two weeks. In the film, which is quite eventful in every aspect, we watch the story of Roslyn, who enters the lives of three friends who make a living by taming and selling wild horses, in a way more brutal than horses.
---
2) The Asphalt Jungle (1950) | IMDb: 7.9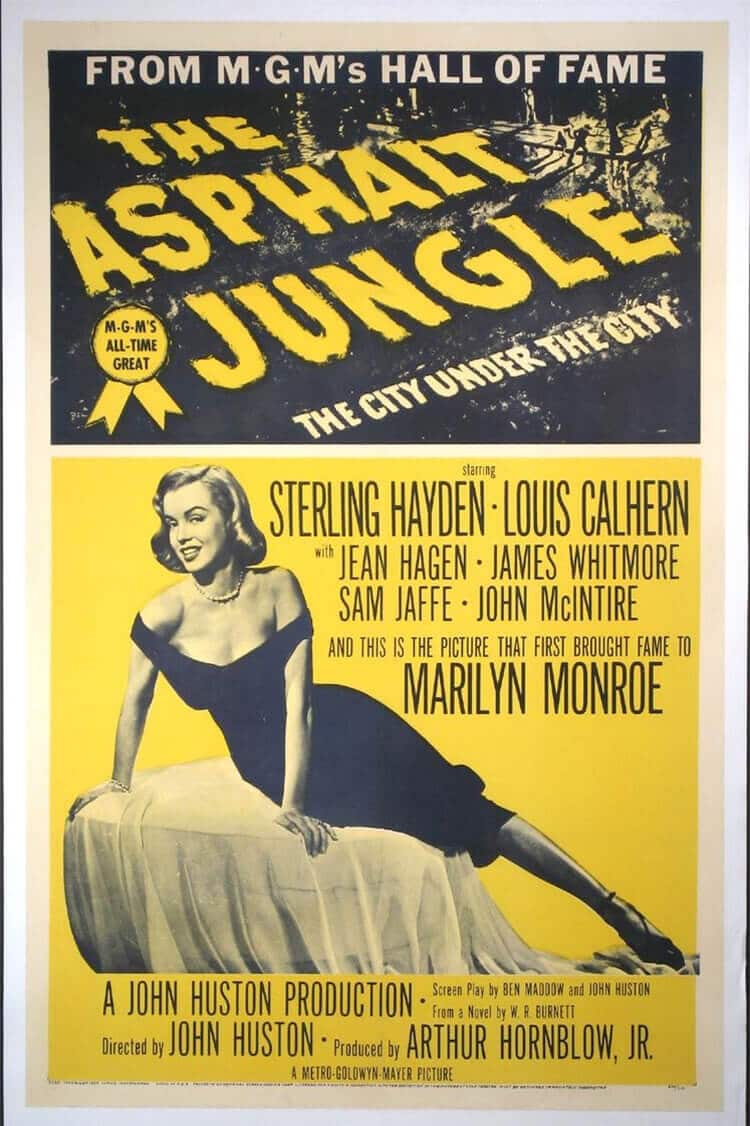 Genre: Crime, Drama, Film-Noir
Director: John Houston
Rotten Tomatoes: 97%
Marilyn Monroe's first major films, The Asphalt Jungle, combines a tangled heist story with the film-noir vibes we love. Notorious robber Doc Erwin, who has been plotting to rob a diamond company during his time in prison, gets to work as soon as he gets out of jail. Doc, who has collected the necessary capital thanks to the lawyer Alonzo, who is involved in these works, finds himself a good and bad team and engages in the robbery. In fact, the robbery is thriving, albeit a bit rough. But the actual events will start after the robbery.
---
1) Some Like It Hot (1959) | IMDb: 8.2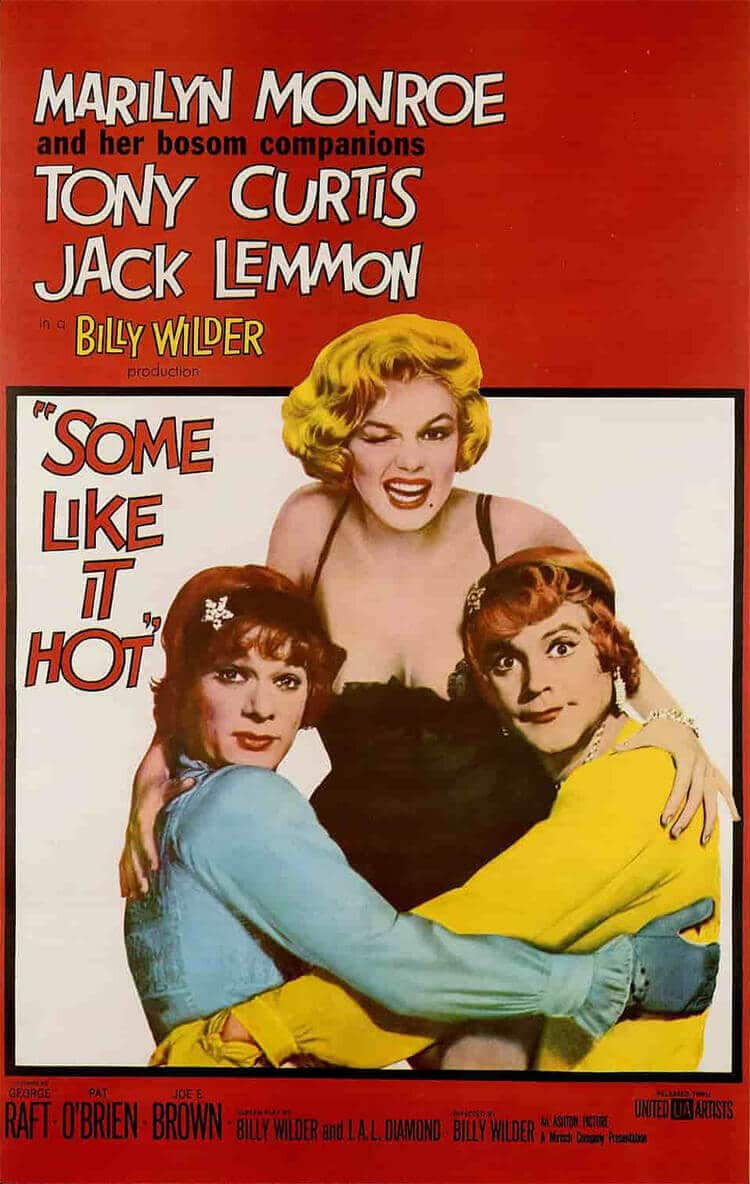 Genre: Comedy, Romance, Music
Director: Billy Wilder
Rotten Tomatoes: 95%
The first production that comes to mind when Marilyn Monroe movies are mentioned, Some Like It Hot is also one of the cult musical films of the period. In the movie, two musicians who are stuck at one point in their careers witness the massacre committed by the mafia. The two friends, who had to flee the city due to the mafia's realization of this duo, find the solution by disguising themselves as women and joining a female music group performing in Miami. Two musicians, who started to live as women to save their lives from the mafia, are faced with a rather absurd adventure.
---
After our list of Marilyn Monroe movies, you may also be interested in these content:
30 Words From The World's Most Successful Women To Reveal Our Inner Strength
The Deadliest Fashion and Beauty Trends in History
This post is also available in: Türkçe