Roman movies, when viewed as a historical process, is probably a title that covers the most subject, event and character. So much so that when Rome is mentioned, a history of thousands of years comes to life. Rome, which can be roughly considered in two periods as Ancient Rome and Roman Empire, is one of the leading elements of the historical process. Lifestyle, wars, kings, queens, betrayals, warriors, legends…
Such a history of thousands of years, of course, attracts the attention of almost all of us. So much so that cinema is among those who are most fed by this unique history. We wanted to compile 23 unforgettable films that will take you back to those times. Let's take a look at 23 movies set in Ancient Rome and the Roman Empire.
---
23) Pompeii (2014) | IMDb: 5.5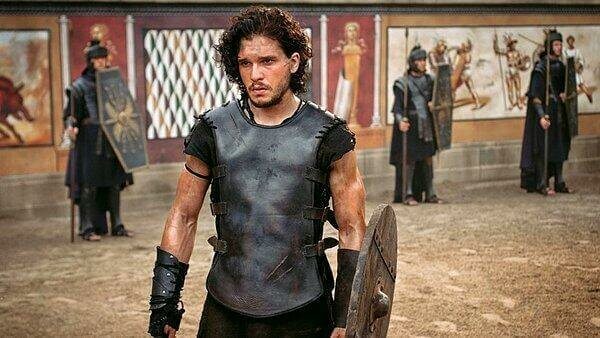 Director: Paul W.S. Anderson
Cast: Kit Harington, Emily Browning, Kiefer Sutherland
Genre: Action, Adventure, Drama, Fantasy, History, Romance
In the first movie of our list of Roman movies, we are going to 79 AD. Milo, who was enslaved at an early age and later worked as a slave on ships, becomes a gladiator thanks to his courage and talent. The life of Milo, who was taken from Rome to Pompeii after being bought by a slave trader, will change with this journey. On the way they meet a caravan. In the company is Cassia, the daughter of the city's ruler. A romance soon develops between Milo and Cassia.
Milo and Cassia love each other very much, but Milo, as a slave and gladiator, is constantly fighting in Pompeii. But there is a bigger problem for both. And not just for the two of them, but for the whole city! Mount Vesuvius has erupted and the entire city is about to be covered by a layer of lava and ash. Milo fights against time to save his life and the life of Cassia, whom he loves very much.
---
22) Alexander (2004) | IMDb: 5.6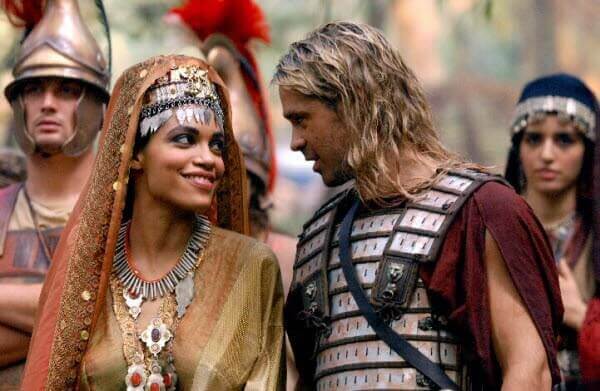 Director: Oliver Stone
Cast: Colin Farrell, Anthony Hopkins , Rosario Dawson
Genre: Action, Biography, Drama, History, War
Alexander the Great, King of Macedonia! One of history's greatest commanders and iconic figures! Released in 2004, the film is about Alexander the Great's process of overthrowing the Persian Empire. In addition, his relationship with both his vizier and his lover Hephaistion is also told.
The main subject of the movie is the Persian expedition that lasted for 8 years, the new empire established in the place of the destroyed empire, the Macedonian lands reaching the vast borders. However, Alexander the Great's leadership, warriorship and courage, as well as his ambitions and love life, are undoubtedly of great importance throughout the film. By the way, Colin Farrell's performance as Alexander the Great is really worth seeing.
---
21) Clash of the Titans (2010) | IMDb: 5.8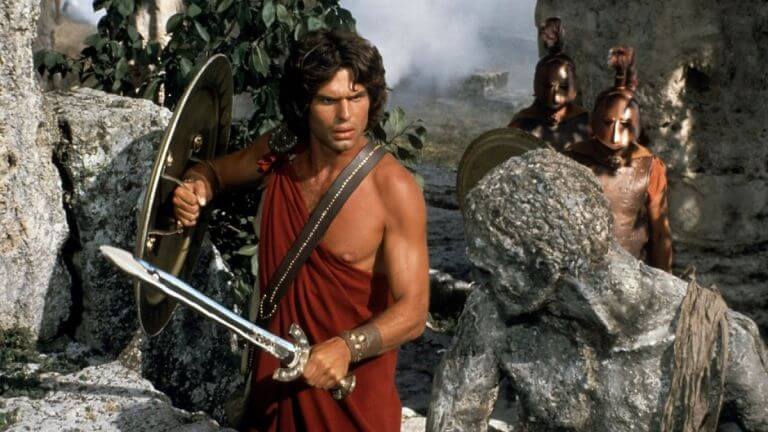 Director: Louis Leterrier
Cast: Sam Worthington, Liam Neeson , Ralph Fiennes
Genre: Action, Adventure, Fantasy
The movie depicts the war between good and evil with mythological elements. In the War of the Titans, with Perseus at its centre, humans harbor enmity against kings and kings against gods. But on the other hand, there is a war between the gods, and this war can bring the end of the world. Perseus was originally born a god but was raised as a human. All he wants is to protect his family against Hades.
Desperate against a powerful figure like Hades, Perseus is forced to accept a risky mission. Against his will, he decides to use his god powers and fight demons and monsters. If Perseus does not fight this war, Hades can seize the powers of Zeus and bring real hell to the whole world.
---
20) Immortals (2011) | IMDb: 6.0
Cast: Henry Cavill, Mickey Rourke, John Hurt
Genre: Action, Drama, Fantasy, Romance
Theseus is a young warrior prince. In pursuit of the Epirus Bow produced by Ares, the God of War, Titan Hyperion declares war on humanity for access to this weapon. Theseus, too, gathers his soldiers and prepares to oppose Hyperion and the evil forces. There's a reason Ares is after the Epirus Bow. If he can get the weapon, the Titans will get rid of the Tartarus and Ares will take his revenge thanks to this weapon.
The battle of huge armies begins, with gods and humans on one side and titans and barbarians on the other. In fact, the gods do not have the ability to take sides in war. However, Theseus was commissioned by Zeus to protect the gods and their lands. Therefore, there is an alliance between humans and gods, albeit indirectly.
---
19) Hercules (2014) | IMDb: 6.0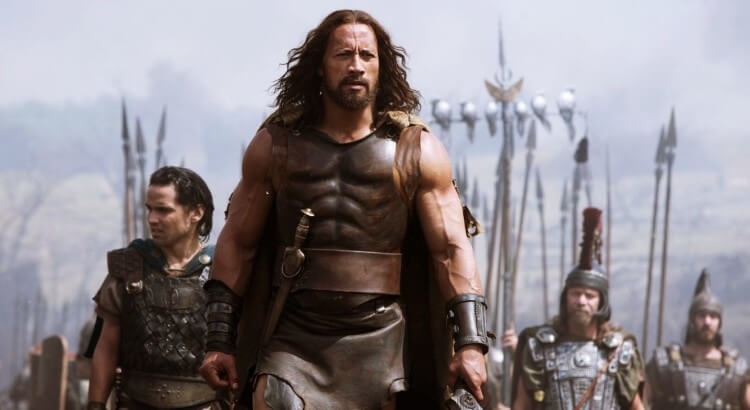 Director: Brett Ratner
Cast: Dwayne Johnson, John Hurt, Ian McShane
Genre: Action, Adventure, Fantasy
Inspired by the Hercules: The Thracian Wars comic, the movie takes the classic Hercules story from a different perspective. Hercules, which tells a while after the end of the well-known Hercules story, draws attention especially with its cast and visual effects.
Fulfilling his legendary twelve missions, Hercules takes the sword to defeat a ruthless warrior at the request of the King of Thrace and his daughter for help. After a while, Hercules will fight this war not only for the King of Thrace and his daughter, but also for himself.
---
18) The Eagle (2011) | IMDb: 6.2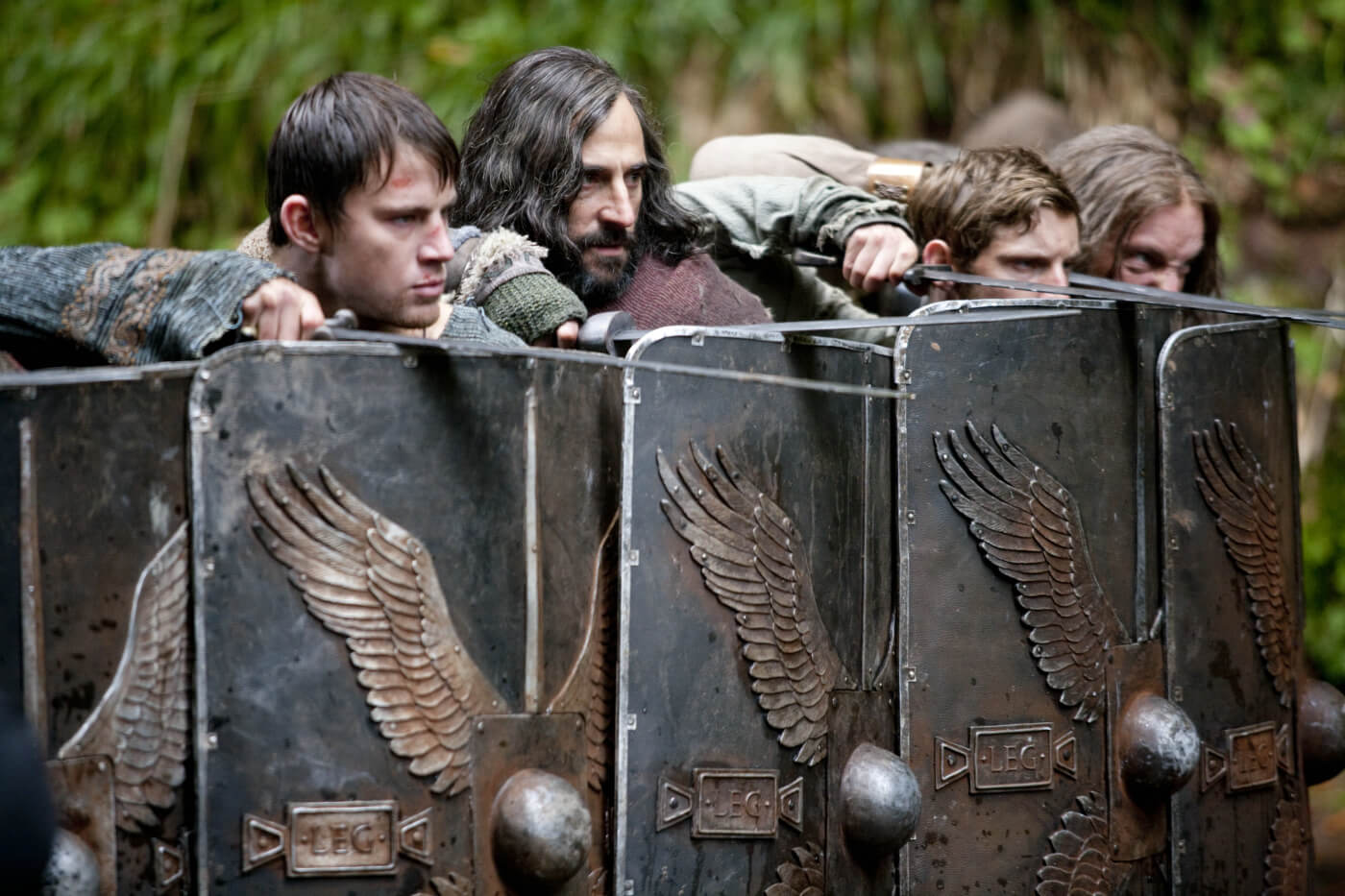 Director: Kevin Macdonald
Cast: Channing Tatum, Jamie Bell, Donald Sutherland
Genre: Action, Adventure, Drama, History, War
We're going to the year 140 A.D. on our list of Roman movies. The Roman Empire extended its borders to Britain. 9. The Roman army of 5000 soldiers, also known as the Legion, is sent to Scotland by the commander Flavius Aquila. But the soldiers disappear here and the reason is never understood. The army of 5000 soldiers mysteriously disappeared.
20 years after the event, Marcus Aquila, son of the commander Flavius Aquila, decides to go to the place where the army disappeared, both to solve the mystery of the lost army and to save his family's honor. He takes a slave named Esca with him. Concepts such as friendship, heroism, betrayal, hatred and loyalty begin to be questioned between these two men, one of whom is a commander and the other a slave.
---
17) King Arthur (2004) | IMDb: 6.3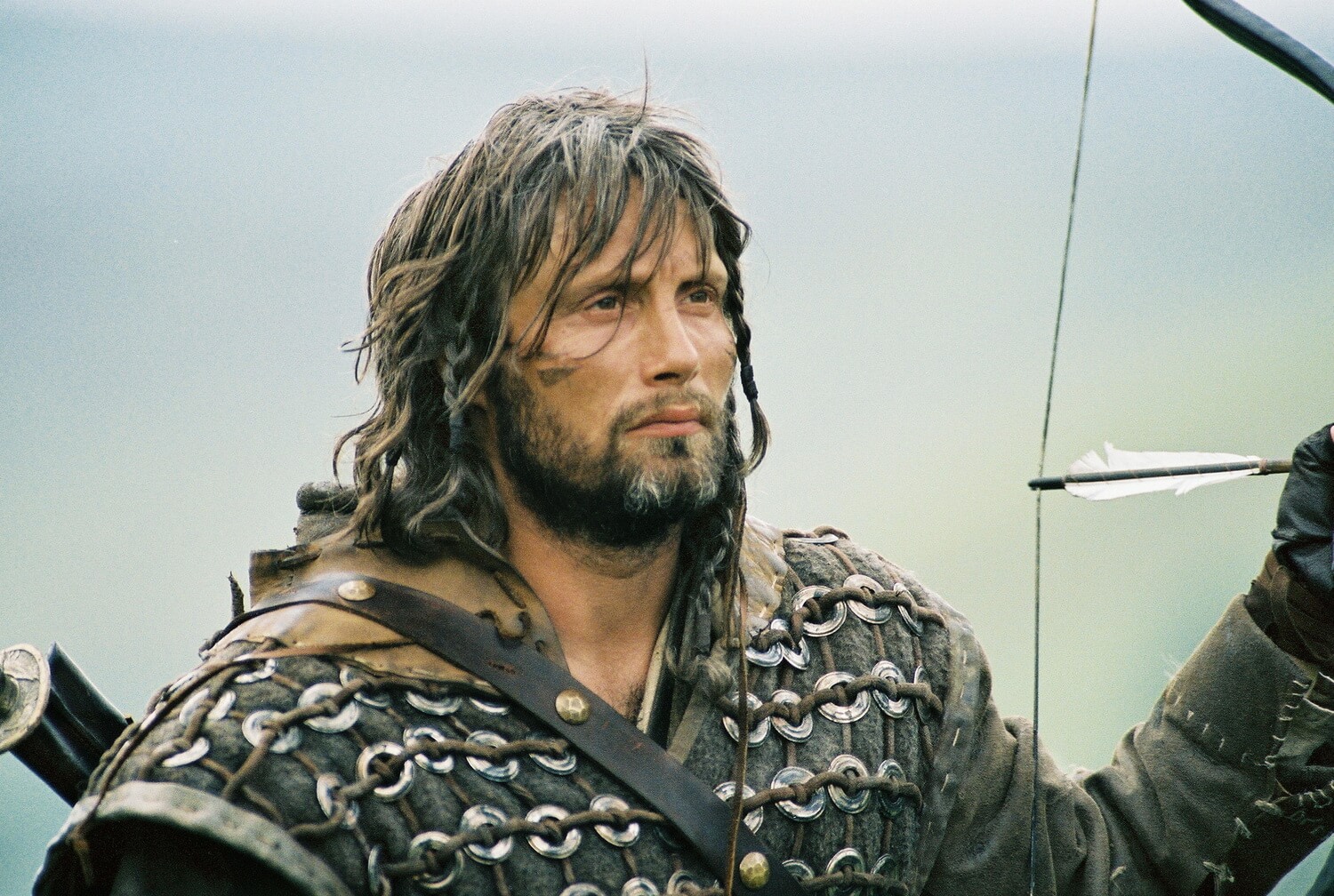 Director: Antoine Fuqua
Cast: Clive Owen, Stephen Dillane, Keira Knightley
Genre: Action, Adventure, Drama, History, War
The film is about a part of the life of King Arthur, one of the most iconic figures in history. According to many, it is considered to be the best production ever made among the films about King Arthur. King Arthur is sent to Britain by Marcus Aurelius, one of the legendary emperors of Rome. King Arthur has only one wish; To return to Rome, which he loved so much, by completing his mission in Britain as soon as possible.
Britain is going through a turbulent time, both religiously and politically. Some of the people have Pagan beliefs and some of them have Christian beliefs. At the same time, barbarians from the north are constantly invading the country. Before returning to Rome, King Arthur, together with the Knights of the Round Table, Lancelot, Galahad, Bors, Tristan and Gawain, takes action to save Britain from this situation.
---
16) Centurion (2010) | IMDb: 6.3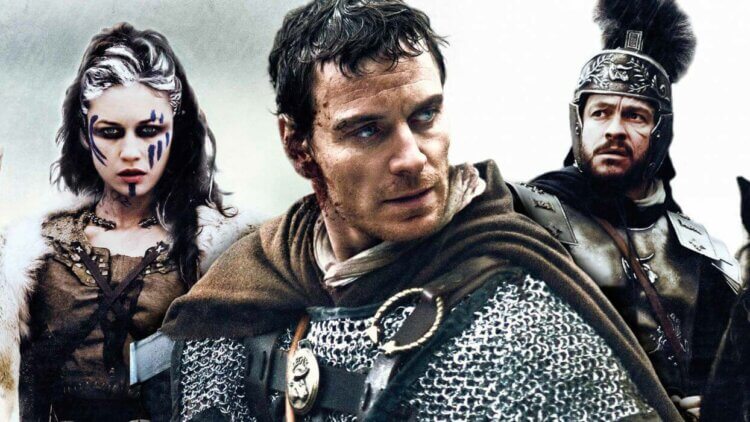 Director: Neil Marshall
Cast: Michael Fassbender, Dominic West, Olga Kurylenko
Genre: Action, Drama, History, War
In our list of Roman movies, the calendars show the year 117 BC. The film centers around the story of a man named Quintus Dias. The Roman Empire is living through one of the most glorious times in its history. This irrepressible advance of Rome, which expanded its borders and dominated from Egypt to Spain and the Black Sea, stalled in Britain.
The Roman forces, whose attacks were constantly repelled by the Picts, continue their attacks decisively. However, Pictler has no intention of giving up. Roman General Virilus is determined to defeat the Picts and their commander, Gorlacon. He sets out for the north with his army. It is at this point that Quintus Dias joins Virilus' army. Quintus Dias's life will change a lot with this decision; for he will be the only survivor of the war against the Picts.
---
15) Ulisse (1954) | IMDb: 6.7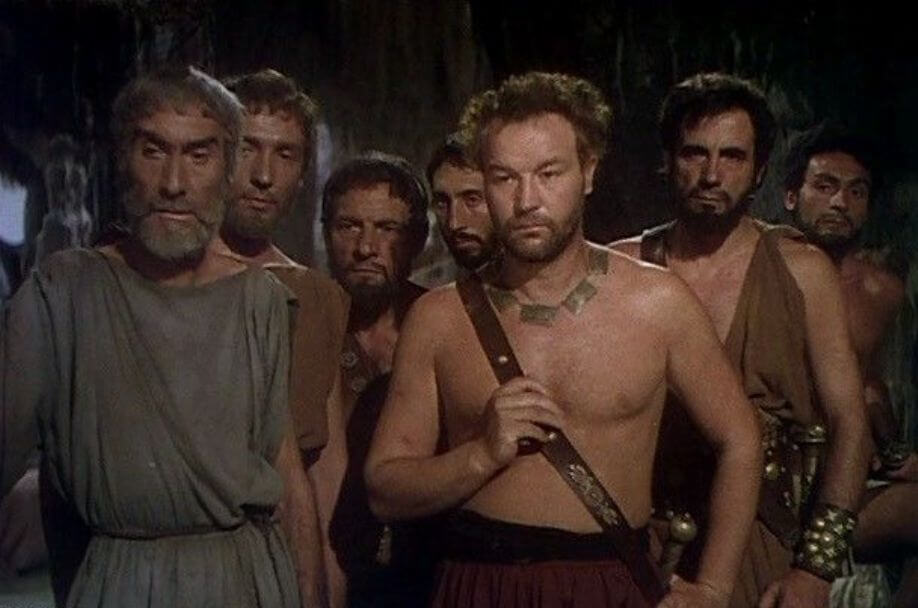 Director: Mario Camerini
Cast: Silvana Mangano, Kirk Douglas, Anthony Quinn
Genre: Adventure, Fantasy, History
Adapted from Homer's epic Odyssey, the film tells the adventures of Ülis, who set out to return home after the Trojan War. When Ülis went to war, he left his beloved wife Penelope and his son Telemachus behind. Since he did not return from the war for a long time, some opportunists in the city lined up to marry Penelope.
Penelope believes that Ulis will return from the war, no matter how many years pass. That's why she is waiting for him with great patience. However, in this process, he fell into very difficult situations with Telemachus. Ülis wants to return to his home as soon as possible, but he has to deal with the dangers he encounters along the way.
---
14) The Fall of the Roman Empire (1964) | IMDb: 6.7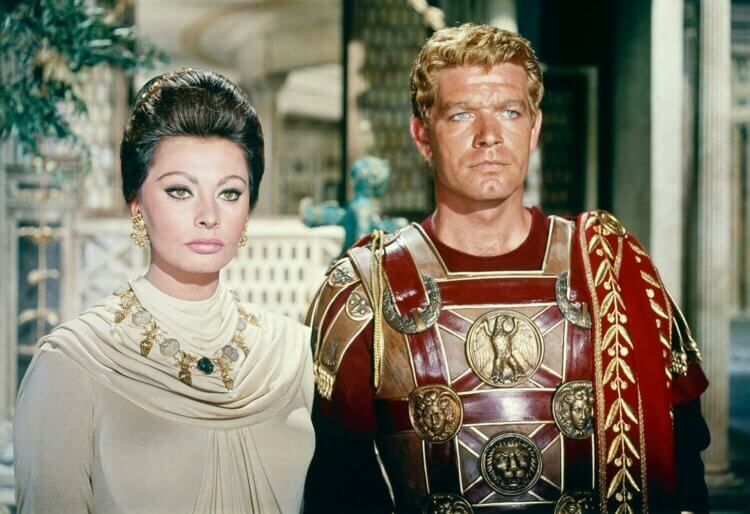 Director: Anthony Mann
Cast: Sophia Loren, Stephen Boyd, Alec Guinness
Genre: Drama, History, War
The period known as the collapse period of the Roman Empire lasted for many years. The film deals with the period between 180 and 192 AD, that is, the beginning years of this period. Emperor Marcus Aurelius is living the last years of his reign and is engaged in a war against the Germanic tribes. Predicting that he will die soon because he is ill, Marcus Aurelius decides to leave his son Commodus to his most trusted commander, Livius, because he does not like it.
Livy does not accept this offer at first, but this is not the first time in the history of the empire. Emperors have previously left the throne to other names they trust instead of their own children. However, there is a problem. Livius is both very close friends with Commodus and in love with Marcus Aurelius' daughter Lucilla. Marcus Aurelius, on the other hand, wants to marry his daughter to King Sohamus of Armenia in order to secure his borders with the Parthian Empire. The film, which deals with hatred, greed, defeat, victory and many other concepts at the same time, deals with the reasons at the beginning of the collapse of the empire in detail.
---
13) History of the World: Part I (1981) | IMDb: 6.9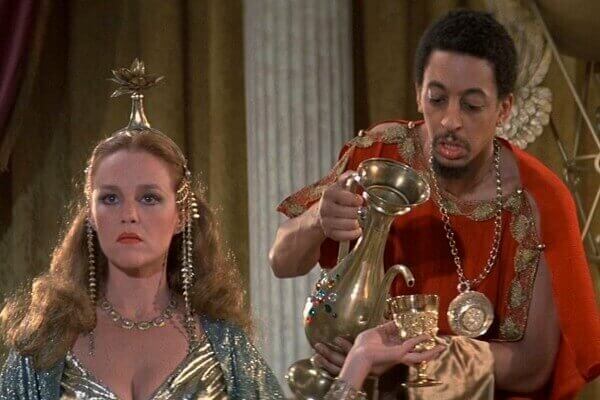 Director: Mel Brooks
Cast: Mel Brooks, Gregory Hines, Dom DeLuise
Genre: Comedy, History, Musical
One of the most unusual films of our list of Roman films compared to other films, The History of the World deals with many different historical periods, including the Roman Empire, using elements of comedy. The film tells a number of stories set during the Spanish Inquisition, the Stone Age, the French Revolution, and the Roman Empire. It is also revived with various comedic elements on topics such as The Ten Commandments and The Last Supper.
A philosopher who did stand-up during the Roman period, the misfortunes of the prophet Moses when he announced the Ten Commandments to the public, the first marriages, and the first funerals in the Stone Age are just a few of the topics covered. If you want to watch a movie with a unique humor about historical processes, History of the World will be a very good choice for you.
---
12) Cleopatra (1963) | IMDb: 7.0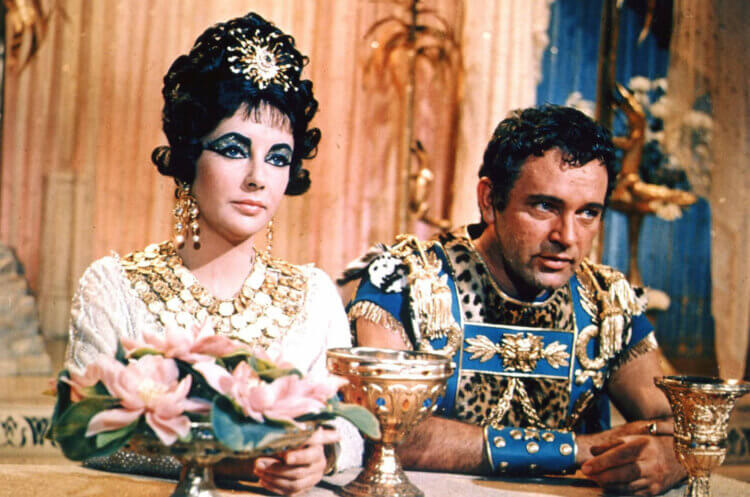 Director: Joseph L. Mankiewicz
Cast: Elizabeth Taylor, Richard Burton, Rex Harrison
Genre: Biography, Drama, History, Romance
Cleopatra is undoubtedly one of the most iconic figures in history. The film, which tells the story of Cleopatra, who changed the course of history with her beauty and intelligence, is considered one of the most epic films in the history of cinema. Let's not forget that he won Oscars in cinematography, art direction, special effects, and costumes.
In 48 BC, Caesar, one of the most famous emperors of the Roman Empire, decides to organize an expedition to Egypt. However, this time will be an expedition that will change the course of not only the Roman Empire and Egypt, but also the history of the world. Caesar falls in love with Cleopatra and marries her. Not only that, he puts Cleopatra in charge of Egypt. However, Caesar has to return to Rome. Although he put Cleopatra in charge of Egypt, he takes her with him.
An epic welcome ceremony is prepared for Caesar and Cleopatra on their return to Rome. While everything seems to be going well, Caesar dies as a result of an assassination. Cleopatra also wants to return to her country Egypt and maintain her dominance there.
---
11) Titus (1999) | IMDb: 7.1
Cast: Anthony Hopkins, Jessica Lange, Osheen Jones
Genre: Drama, History, Thriller
Adapted from William Shakespeare's play of the same name, the film draws attention with its violent content and bold scenes, especially Anthony Hopkins' unforgettable performance. Roman General Titus Andronicus returns to Rome after a victory. He also brings the Gothic Queen Tamora and her three sons as captives. The Romans welcome this victory of Titus with great interest. Titus also demands that the three sons of Tamora be sacrificed in honor of the Roman people.
Tamora experiences great pain, but she keeps this pain inside for years. Later, some events develop and Tamora marries the king Saturnus. Tamora hatches a secret yet deadly plan to get her revenge. Rome has now turned into a city of murderers. Blood, death, brutality, vengeance and more violence abound in Rome.
---
10) Quo Vadis (1951) | IMDb: 7.2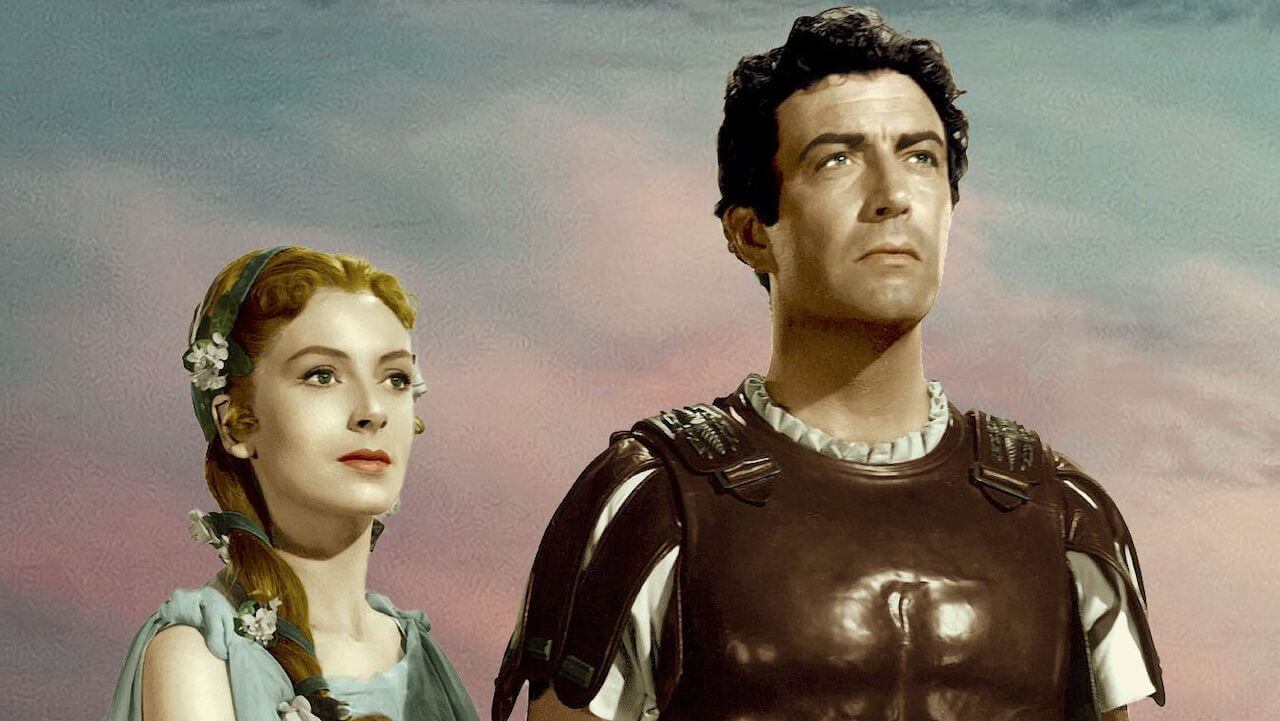 Director: Mervyn LeRoy, Anthony Mann
Cast: Robert Taylor, Deborah Kerr, Leo Genn
Genre: Biography, Drama, History, Romance
We have already reached the top 10 movies with the highest IMDb score in our list of Roman movies. Quo Vadis, built in 1951, offers a glimpse of the Roman Empire's heyday. Adapted from the Nobel Prize-winning book written by Henry Sienkiewicz in 1905, the film tells about the persecution of the first Christians in the Roman Empire during the Nero period.
General Marcus Vinicius returns to Rome after 3 years of war. As soon as he returns to the city, he meets Lygia and falls in love. Lygia does not want to be with a warrior because she is a Christian. Although she was raised as a Roman, she is actually a hostage in Rome as she is the adopted daughter of a former commander. That's why Marcus Vinicius somehow makes sure that Lygia is put at his service.
Hz. Touching on the apostles, God's orders, and verses in the Bible as well as Jesus, the film draws attention with its sections from both the most powerful period of the Roman Empire and the early times of the Christian faith.
---
9) Agora (2009) | IMDb: 7.2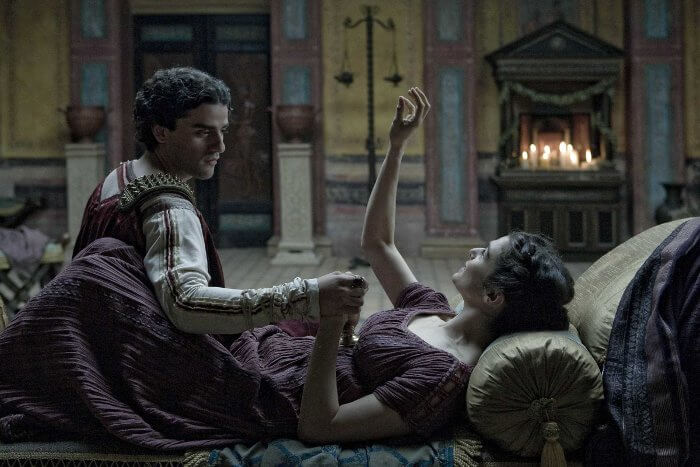 Director: Alejandro Amenábar
Cast: Rachel Weisz, Max Minghella, Oscar Isaac
Genre: Adventure, Biography, Drama, History, Romance
The film chronicles the life of Hypatia, the first known female astronomer, philosopher and mathematician in history. Although Hypatia is known for these features, she is also remembered for experiencing one of the most horrific deaths in history. Yes, she was the first woman astronomer, philosopher, and mathematician in history, but she was also a legendary beauty.
Agora takes place in Alexandria, which was under the rule of the Roman Empire. The life of Hypatia, who received fatal blows by the men who fell on her, whose body was dragged on the streets, whose flesh was separated from her bones by mussel shells, ends when she is only 45 years old. There is no doubt that it is one of the most impressive films of our list of Roman movies, and if you haven't watched it yet, it is a production that you should definitely add to your watch list.
---
8) Julius Caesar (1953) | IMDb: 7.3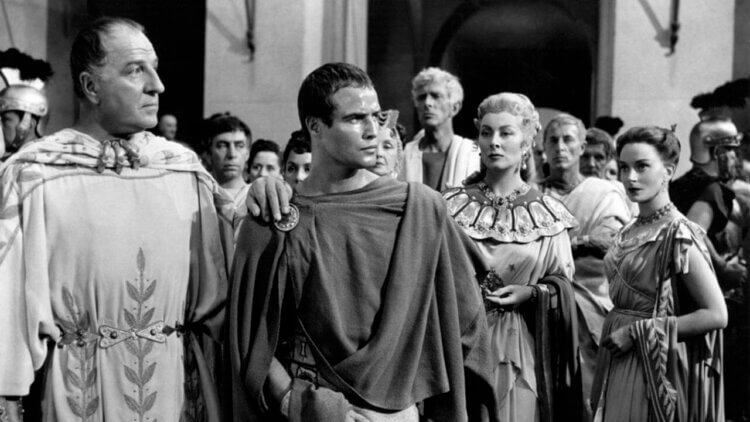 Director: Joesph L. Mankiewicz
Cast: Louis Calhern, Marlon Brando, James Mason
Genre: Biography, Drama, History
One of the most iconic events in history: Brutus' assassination of Caesar! So much so that this assassination inspired one of William Shakespeare's most famous plays. The movie is also an adaptation of this theatrical play. It is also known as the highest-grossing William Shakespeare adaptation film to date.
Caesar takes on a more ambitious character with each passing day. This ambition of his has started to worry Brutus. The Roman Senate is also aware of the situation, and they decide to plot against Caesar by convincing Brutus. Brutus kills Caesar, but the consequences after this murder will cause much bigger problems.
---
7) Jason and the Argonauts (1963) | IMDb: 7.3
Director: Don Chaffey
Cast: Todd Armstrong, Nancy Kovack, Gary Raymond
Genre: Action, Adventure, Family, Fantasy
This time we are going on a fantastic journey in our list of Roman movies. Get ready to watch an epic narrative in the company of jinn, fairies, dragons and many more legendary Greek mythological heroes! Jason wants to kill the current king and become the ruler; because this king has ascended to the throne by killing Jason's king father. But Jason's job is not an easy one. To both avenge his father's death and reclaim the throne, he must find the golden fleece on the other side of the world that no one has ever been able to do before.
Jason decides to embark on this journey regardless of the outcome. He gathers a group of soldiers, including Hercules, all the best warriors, and the journey begins. Along the way, various creatures and monsters will present difficulties to Jason and his soldiers. Meanwhile, Jason and his soldiers have a great helper: Hera, wife of Zeus, queen of the gods!
---
6) Troy (2004) | IMDb: 7.3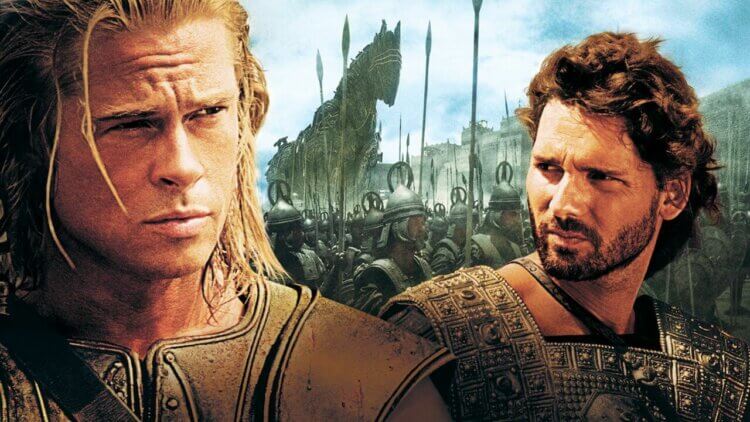 Director: Wolfgang Petersen
Cast: Brad Pitt , Eric Bana, Orlando Bloom
Genre: Drama, History
We come to one of the most popular movies on our list of Roman movies: Troy! The film had a great impact at the time it was released and is still considered one of the best films in the history of cinema in its category. We are in 1250 BC. Trojan Prince Paris kidnaps Helen, Queen of Sparta, from Sparta and brings her to Troy. King of Sparta, Menelaus, whose wife has been kidnapped, becomes distraught and tells the situation to his brother Agamemnon. Agamemnon, who is already looking for an excuse to attack Troy, gathers a huge army in a short time.
Agamemnon sails towards Troy with 1000 ships carrying 50,000 Greeks. Troy is a city with high walls and despite being attacked many times throughout history, armies could not defeat it. Another prince and greatest warrior of Troy, Hector manages to repel the Greek armies at first. However, the Greeks never gave up and started to work with an ingenious plan to infiltrate behind the walls of Troy.
Although the film focuses on the causes, developments and results of the war, it also gives an important place to the legendary warrior Achilles. Achilles, brought to life by Brad Pitt with his unforgettable performance for many years, is a strong enough name to change the course of the war, even though he seems like a side character.
---
5) 300 Spartans (2006) | IMDb: 7.6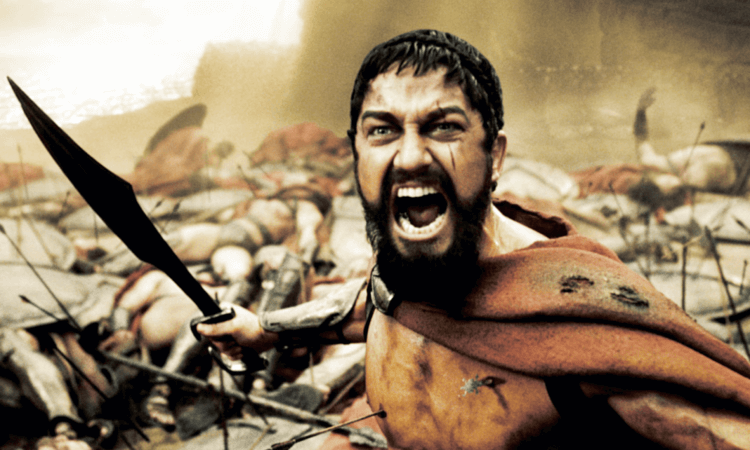 Director: Zack Snyder
Cast: Gerard Butler, Lena Headey, David Wenham
Genre: Action, Drama
Another popular movie on our list of Roman movies, 300 Spartans, is one of the most remarkable war movies of recent years. The visual effects of the film, which were found to be exaggerated by some and thought to increase the pleasure of watching by others, broke viewership records in the period when it was released amid these discussions. 300 Spartans is about the Battle of Thermopylae between Sparta and the Persian Empire.
The Persian King Xerxes has a huge army and uses this power to take possession of all the Greek kingdoms. However, King of Sparta Leonidas is determined to defend his country. For this, he establishes an army of 300 soldiers, each of whom is trained as a warrior. Leonidas and his 300 soldiers fight an epic battle against the Persian armies. This struggle also inspires all of Greece.
---
4) Spartacus (1960) | IMDb: 7.9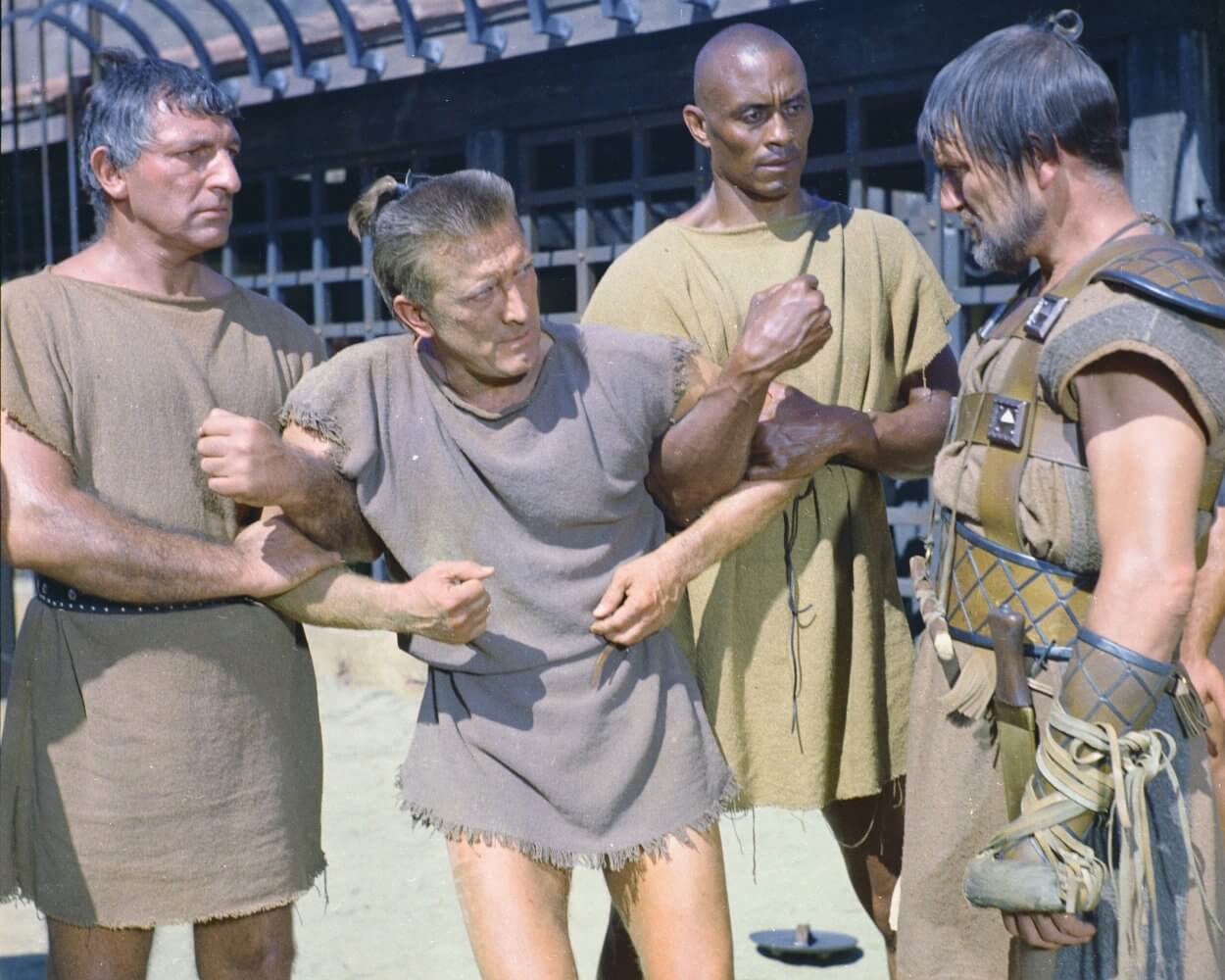 Director: Stanley Kubrick
Cast: Kirk Douglas, Laurence Olivier, Jean Simmons
Genre: Adventure, Biography, Drama, History, War
The story of Spartacus, as you all know, found its place in popular culture with the TV series shot recently. However, this 1960 film is considered to be one of the best war and history films not only of its time, but also of history. Spartacus, which was brought to the big screen by the actor director Stanley Kubrick, has the distinction of being a very high-budget movie for the period it was shot. In addition, it attracts attention with the many awards it has won, especially the Oscar.
Spartacus is a Thracian slave and is sold to Rome. Here he is discovered by Brutus, a gladiator trainer. After his education, Spartacus takes part in the games held in honor of Senator Crassus. Spartacus, who does not know any opponent in the fights and everyone starts talking in a short time, decides to turn this power into a rebellion. Both other gladiators and slaves revolt against order under the leadership of Spartacus.
---
3) Ben-Hur (1959) | IMDb: 8.1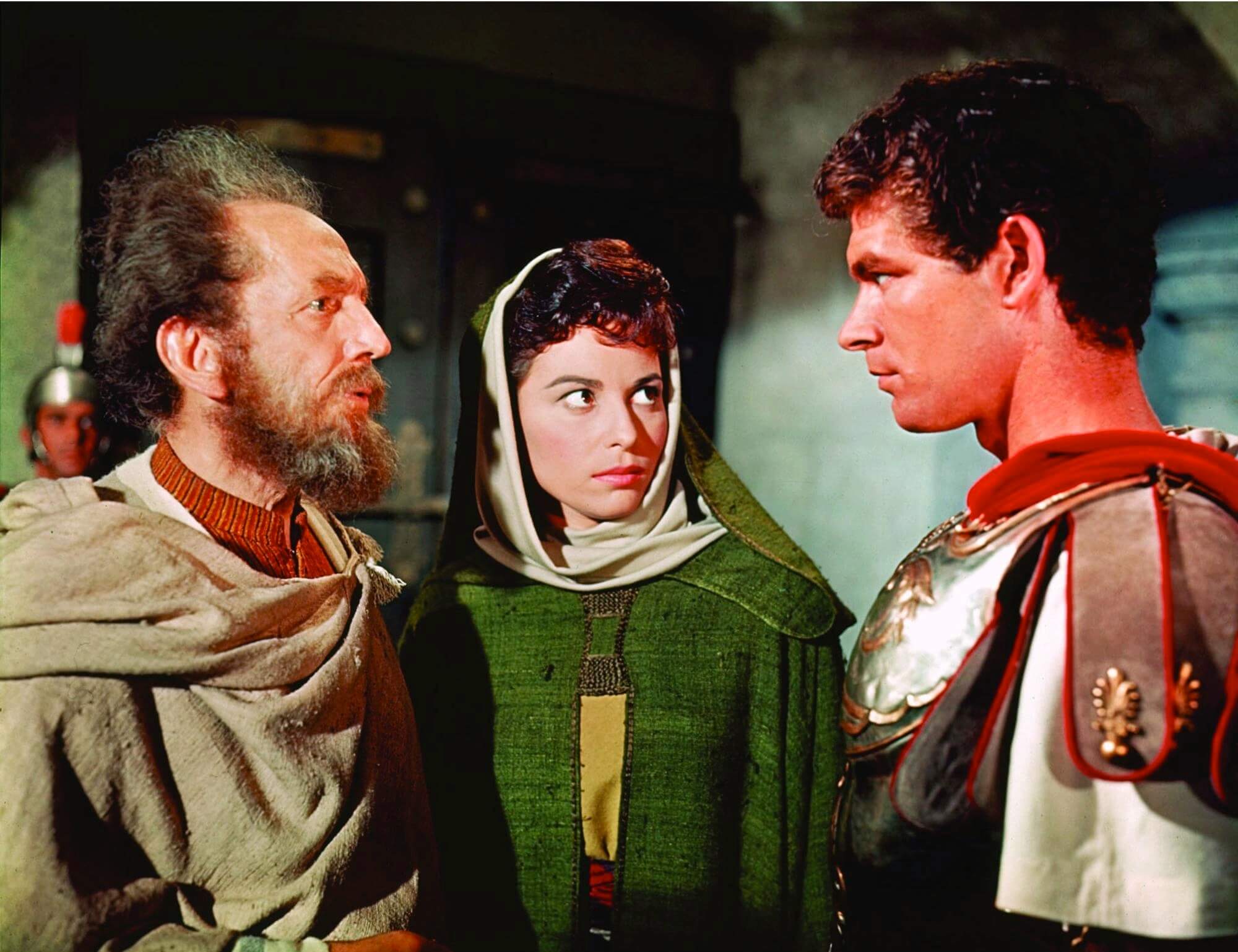 Director: William Wyler
Cast: Charlton Heston, Jack Hawkins, Stephen Boyd
Genre: Adventure, Drama, History
We're with a masterpiece on our list of Roman movies. Considered one of the classic works of not only its category but also the history of cinema, Ben-Hur has won 11 Oscars. Ben-Hur and Messala are childhood friends. Ben-Hur is a wealthy prince living in Jerusalem and also a merchant. Messala, on the other hand, left Jerusalem in his time and started to live in Rome, and in time he rose to the command of the Roman army.
Returning to Jerusalem after many years, Messala meets Ben-Hur. After the longing is relieved, the two start a political conversation between them. Messala asks Ben-Hur to identify and report the Jews who were critical of Rome. However, Ben-Hur is fighting for the freedom of the Jews and does not accept this offer. Messala then makes Ben-Hur a prisoner of hard labor and sends him into exile. Ben-Hur, whose life was turned upside down by his childhood friend, swore revenge.
---
2) Life of Brian (1979) | IMDb: 8.1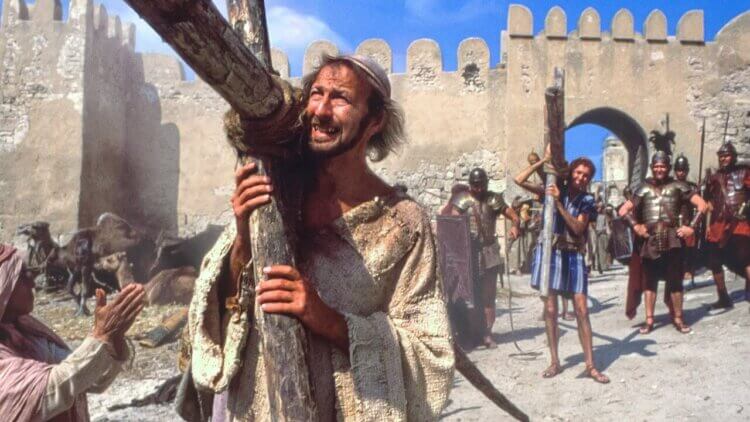 Director: Terry Jones
Cast: Graham Chapman, John Cleese, Michael Palin
Genre: Comedy
Along with History of the World: Part I, the most extraordinary movie of our list of Roman movies: Life of Brian! The film, which was created by the famous British comedy group Monty Python, is one of the most important examples of the dark humor genre in the history of cinema. Set in 33 AD, Life of Brian tells the story of the false messiah Brian. Brian is a country boy born on the same night as Jesus. However, due to a confusion, he suddenly finds himself as the messiah.
The film, which caused great reactions especially at the time it was released, and which still continues to be discussed today, still occupies a special place in the history of cinema. Using a subtle but harsh language of humor about politics, religion, power, people and humanity in general, the Monty Python team takes a different look at the period it tells, accompanied by tragicomic events.
---
1) Gladiator (2000) | IMDb: 8.5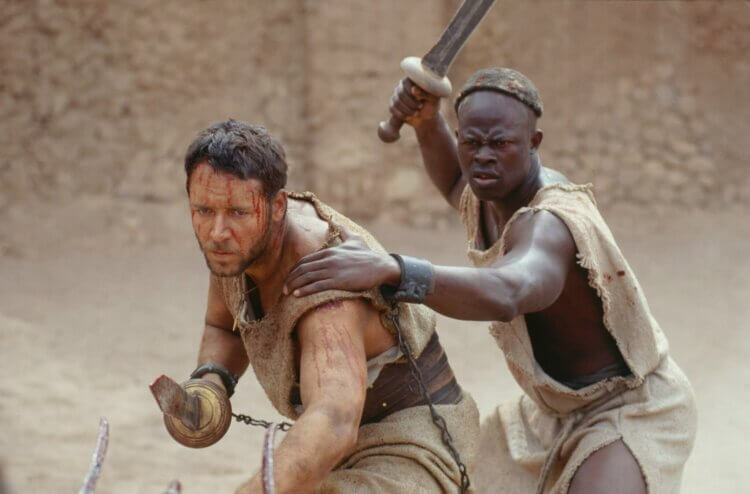 Director: Ridley Scott
Cast: Russell Crowe, Joaquin Phoenix, Connie Nielsen
Genre: Action, Adventure, Drama
And we come to number 1 of our list of Roman movies: Gladiator! When it comes to Roman movies, the first movie that comes to mind for almost everyone will probably be Gladiator. The incredible storytelling of author-director Ridley Scott and the unforgettable performance of Russell Crowe are among the first elements that come to mind about the film.
Maximus is a respected general in Rome, where Marcus Aurelius was in power. Victorious in every war he entered, Maximus again achieves a historic victory in the last war he entered. As after every war, he has only one wish after this war; to return to his family as soon as possible. However, Marcus Aurelius makes a decision that will change Maximus' life. Marcus Aurelius asks Maximus to claim power.
Commodus, the son of Marcus Aurelius and the only heir to the throne, was of course very disturbed by this decision of his father. Thereupon, he orders an assassination of Maximus and his family. Maximus survived the assassination, but his family was killed. Maximus is captured and sent to the gladiators. Here he first receives gladiator training, and then begins to participate in fights.
Maximus, who made his name known all over the world in a short time with the victories he achieved in the fights, has only one wish: to take revenge on Commodus who killed his family! Returning to Rome as a gladiator years later, Maximus begins to win all the fights he has fought here, and slowly approaches his goal of killing Commodus. The film, which was deemed worthy of many awards, especially the Oscar awards, is considered one of the most iconic productions in the history of cinema.
This post is also available in: Türkçe Deutsch