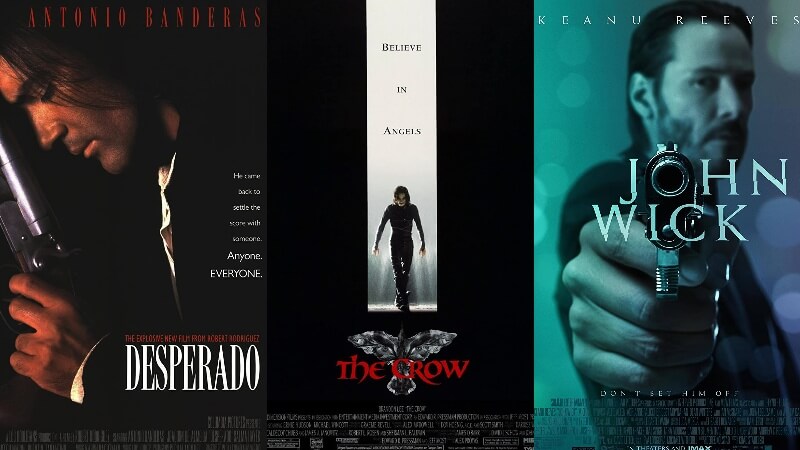 Everyone wants to see the bad guys get what they deserve. The world of cinema has been serving this revenge dish, which is served cold, with revenge films for many years. Because in our world where injustice is rampant, we are happy to see that justice is provided, albeit fictionally. You can reach our list of revenge movies , which we have collected from the movies with full points from the audience, below.
---
25) I Spit On Your Grave – I Spit on Your Grave (2010) | IMDb: 6.3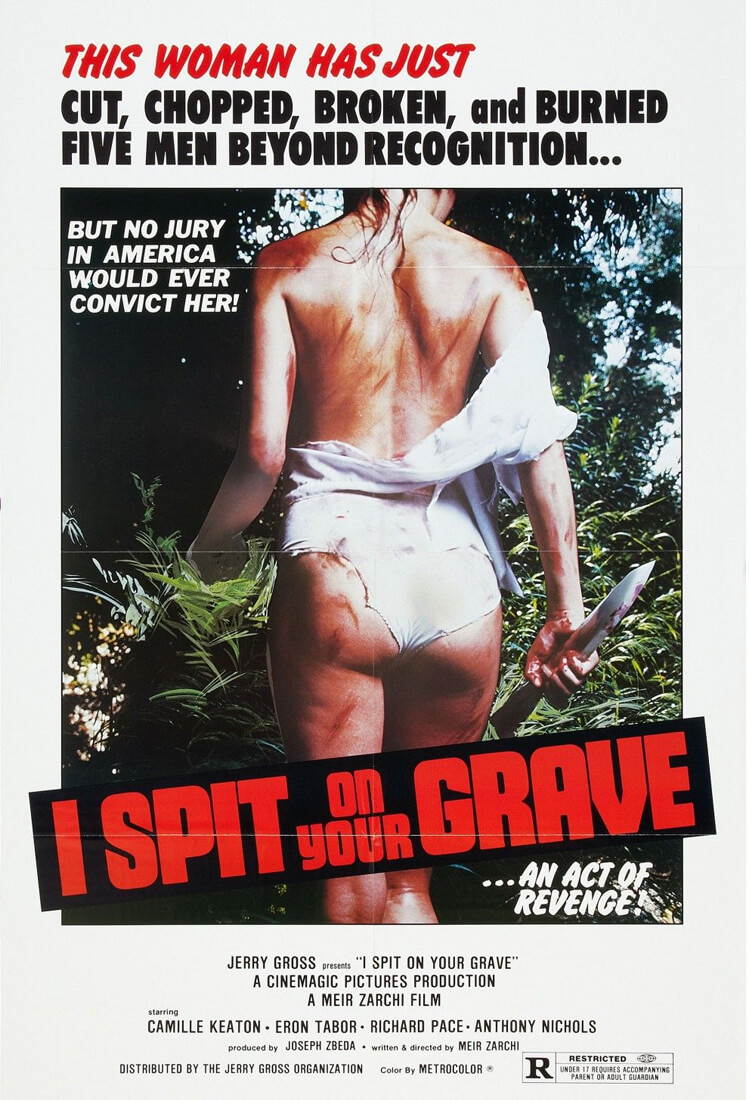 Director: Steven R. Moore
Cast: Sarah Butler, Chad Lindberg, Daniel Franzese
Jennifer Hills is a woman who focuses on writing novels and retreats for it. The fact that Jennifer lives alone in her settlement attracts the attention of the local men. One night they raid Jennifer's house to scare her, but things never go as planned. They torture the writer first and then rape her all night long.
Jennifer manages to escape without being killed and throws herself into the river near the house. The men think that the woman is dead and stop looking for the body. There is something they do not know; Jennifer is not dead and will return for devastating revenge. The script of our movie, which is a remake of the 1978 cult movie Day of the Woman, belongs to Stuart Morse.
---
24) Revenge – The Foreigner (2017) | IMDb: 7.0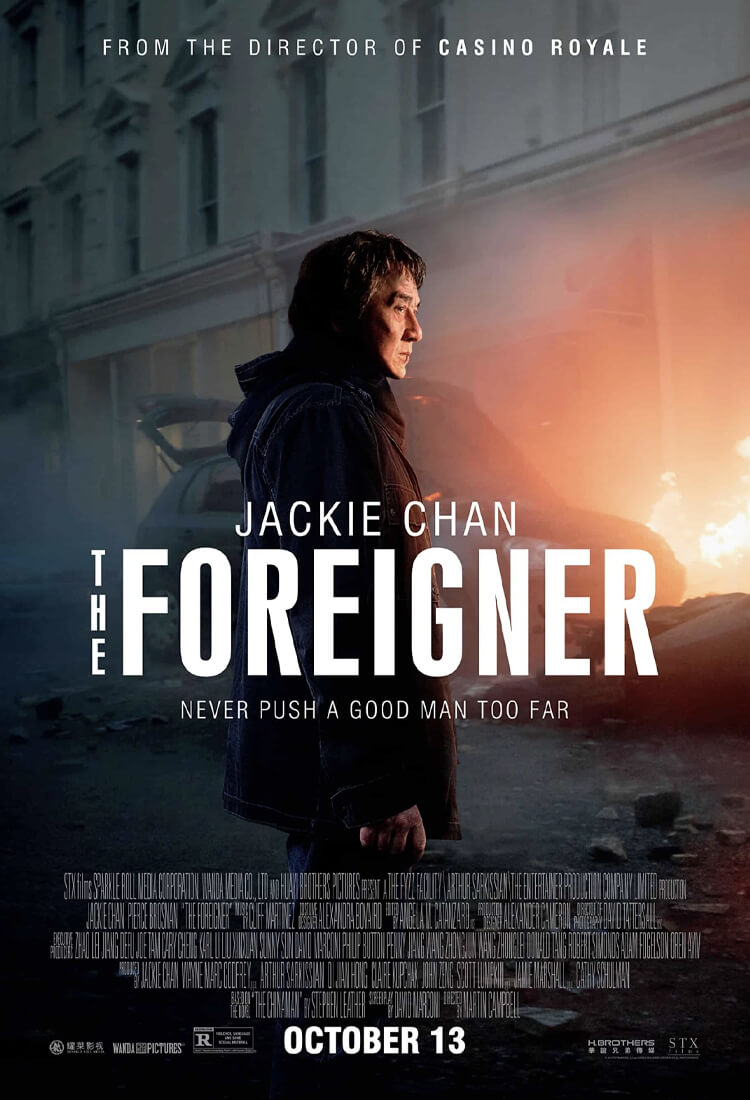 Director: Martin Campbell
Cast: Jackie Chan, Pierce Brosnan, Orla Brady
Quan owns a small restaurant and leads a pretty normal life. While he was living his life happily, one day he lost his little daughter as a result of a terrorist attack. He wants those who did this to be punished. But he sees that the event is covered by some people.
He decides to carry out the justice that he cannot find from the state on his own. This far eastern-influenced movie of our list of revenge movies was brought to the big screen in 1992, inspired by the novel "The Chinaman" written by Stephen Leather.
---
23) Face to Face – Face Off (1997) | IMDb: 7.2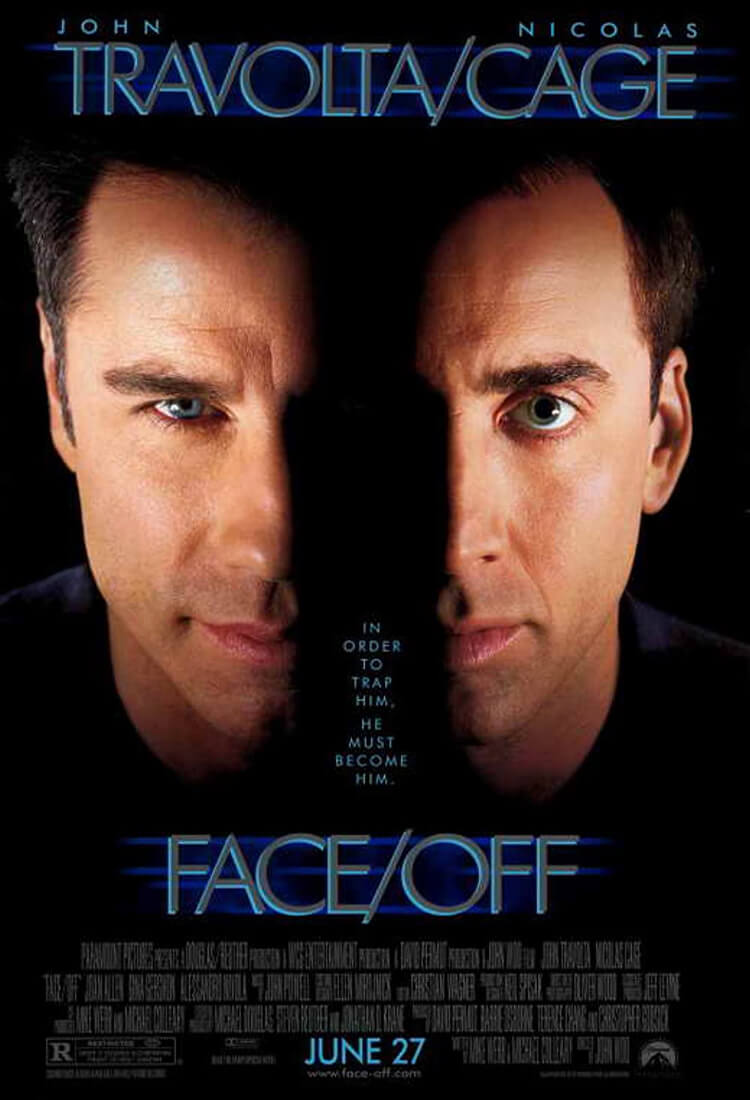 Director: John Woo
Cast: John Travolta, Nicolas Cage, Joan Allen
Sean Archer is a hardcore FBI agent still grieving the death of his son. Sean believes that the perpetrator who killed his son was the powerful criminal Castor Troy. One day, Archer corners Troy to get his revenge, and learns that he has developed a bomb powerful enough to destroy the entire city.
The only person other than Troy who knows the location of the bomb is his brother Pollux, and he refuses to speak. To save the city from destruction, Archer finds a doctor who can perform a face transplant. He will go through this operation and try to get closer to Troy's brother. Meanwhile, Castor Troy, who regains his memory, takes action to take his revenge on Archer. Face Off is one of the most exciting productions of our revenge movies list.
---
22) Desperado (1995) | IMDb: 7.2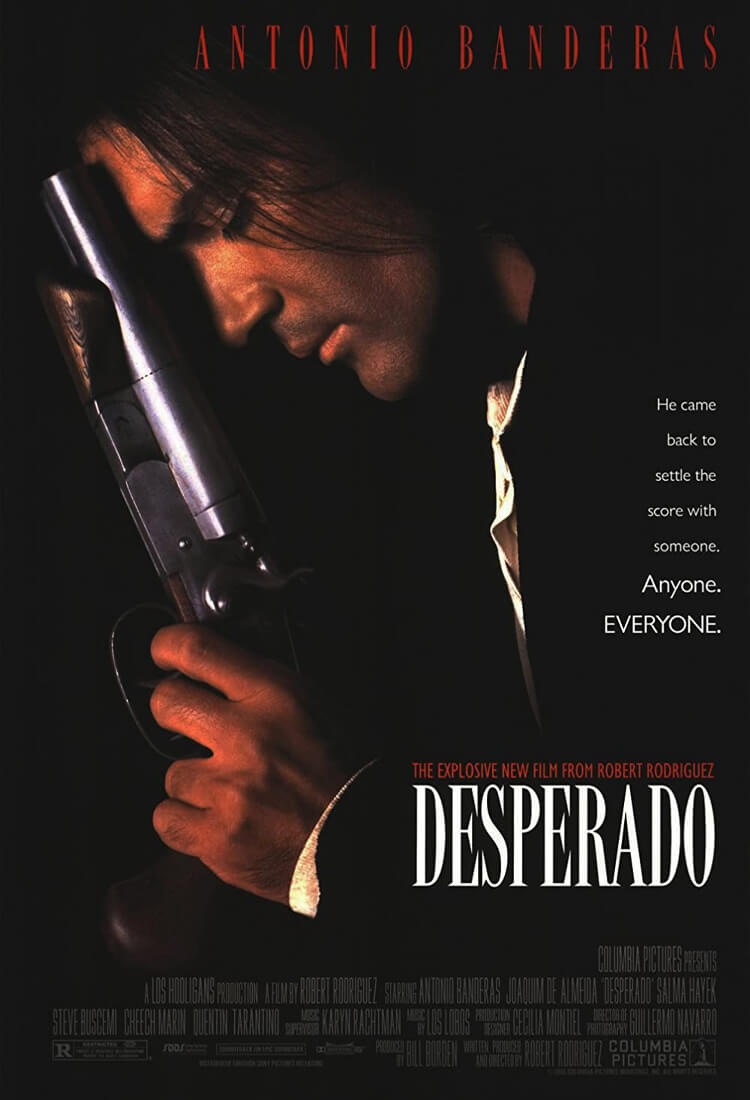 Director: Robert Rodriguez
Cast: Antonio Banderas, Salma Hayek, Steve Buscemi
El Mariachi travels across Mexico to take revenge on the brutal Bucho, who murdered his lover and broke his guitar-playing fingers. Thanks to Buscemi, who accompanied him on this journey, he became a legend in all the places he went. One day, while he is getting closer to the trace of his enemy, he meets the beautiful Carolina and falls in love with her.
After this love, he enters into a tough struggle. Armed with drug dealing, murder, love and music, this story became the film that made director Robert Rodriguez famous. Quentin Tarantino, Rodriguez's master, also has a small role in the film. Desperado is also one of the most wacky among revenge movies.
---
21) John Wick (2014) | IMDb: 7.4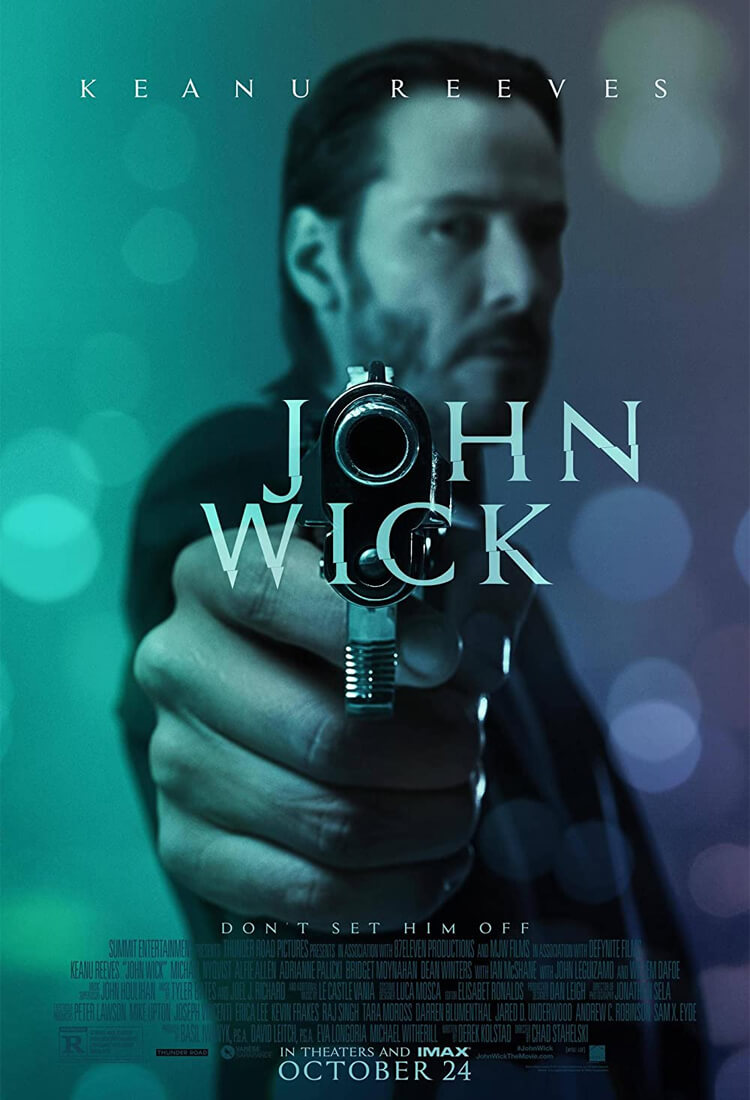 Director: David Leitch, Chad Stahelski
Cast: Keanu Reeves, Michael Nyqvist, Alfie Allen
Enjoying retirement, ex-hitman John Wick's life is turned upside down when his wife falls ill. His most valuable possession and companion dog is his wife. But his dog is also killed by three gangsters who broke into his house. One of them is Josef, son of famous mafia boss Viggo Tasarov. John has worked with this man before.
Thinking that he has nothing to lose anymore, John's only wish is to take his revenge. He gets into a breathtaking fight and chase with his enemies on the streets of New York. After its premiere in 2014, the movie was serialized and a total of 3 movies were released. The fourth movie in the series is expected to be released in 2022.
---
20) Seed of Sin – Carrie (1976) | IMDb: 7.4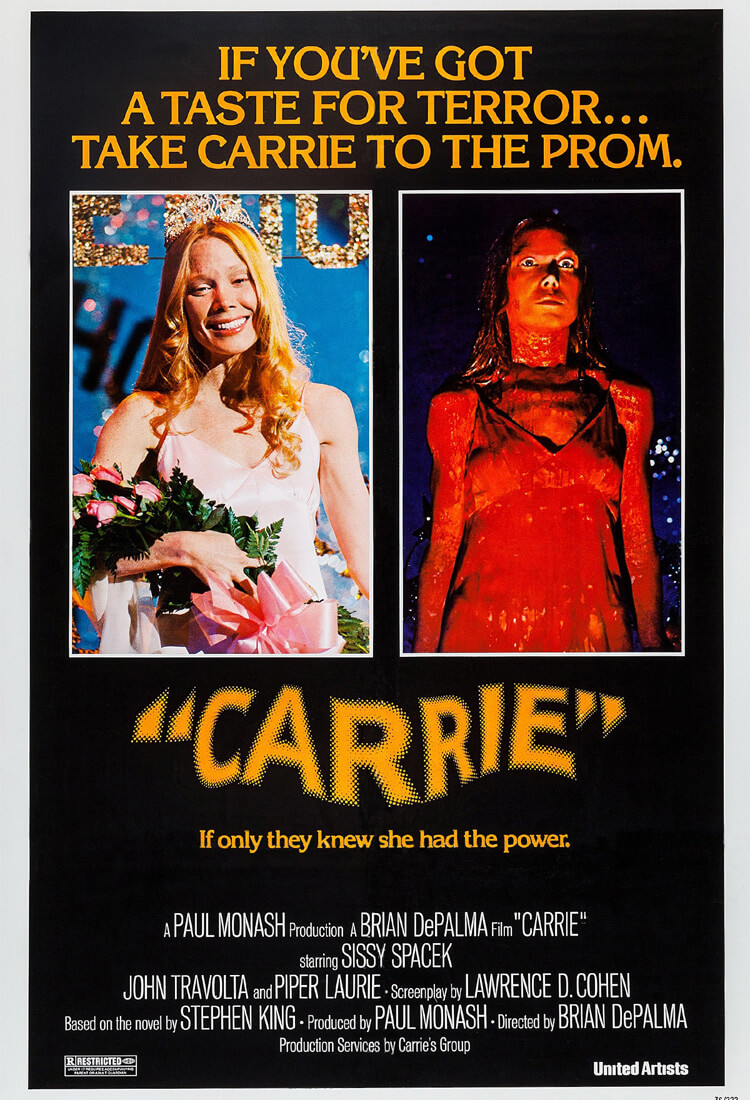 Director: Brian De Palma
Cast: Sissy Spacek, Piper Laurie, Amy Irving
Carrie White is a simple girl who can't come out of her shell because of her mother's oppressive attitude. On the eve of his adolescence, he discovers one by one that he has supernatural powers as a result of a traumatic event at school. His teachers and some of his friends at school are very upset about what he went through.
Therefore, they try to integrate him into society. She is invited by a boy to the upcoming school ball. But there is a terrible joke being prepared for her at the ball, and it will have bad consequences for everyone. This outstanding piece of our revenge movies list is adapted from Stephen King's first novel of the same name.
---
19) Dogs – Straw Dogs (1971) | IMDb: 7.5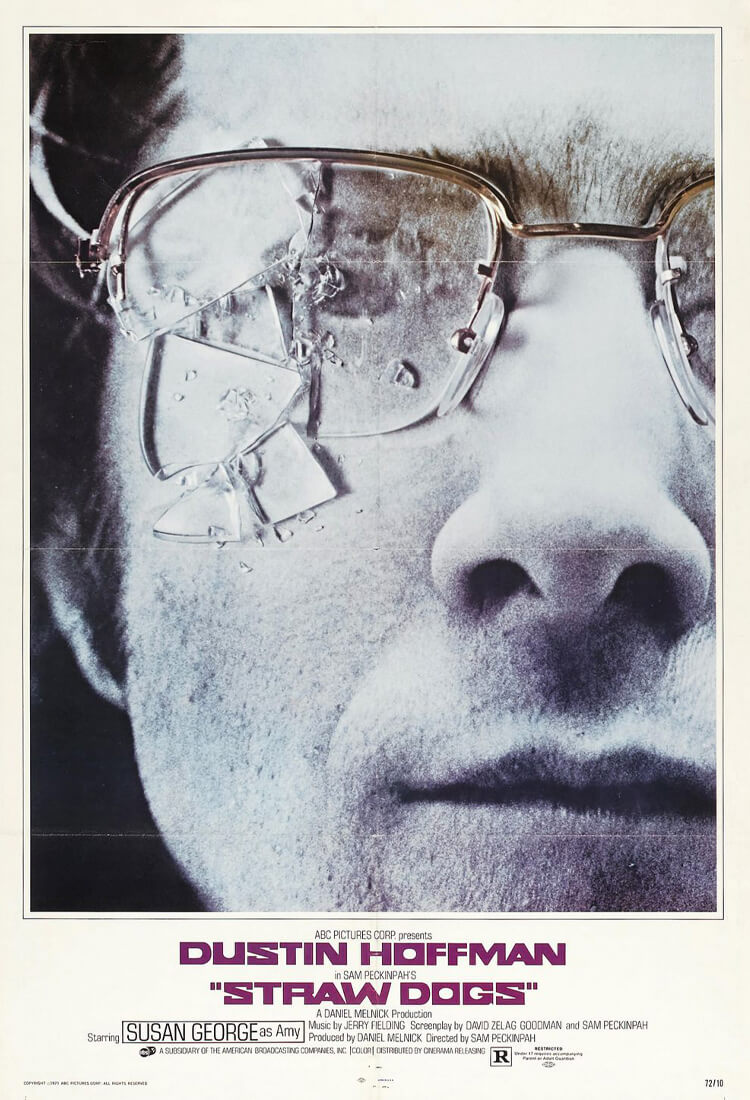 Director: Sam Peckinpah
Cast: Dustin Hoffman, Susan George, Peter Vaughan
David and his wife Amy move to the town where he was born and raised in order to complete the work he is working on and to find peace. While everything seems to be going well; The strange looks of a few workers repairing the garage disturb our couple. This process, which started with minor harassment, will become more and more intense.
A modern mathematician and a very calm person, the primitive violent person in David is revealed in the worst possible way when violence is applied to him. Dustin Hoffman's legendary acting is one of the must-have movies on your list.
---
18) Immortal Love – The Crow (1994) | IMDb: 7.6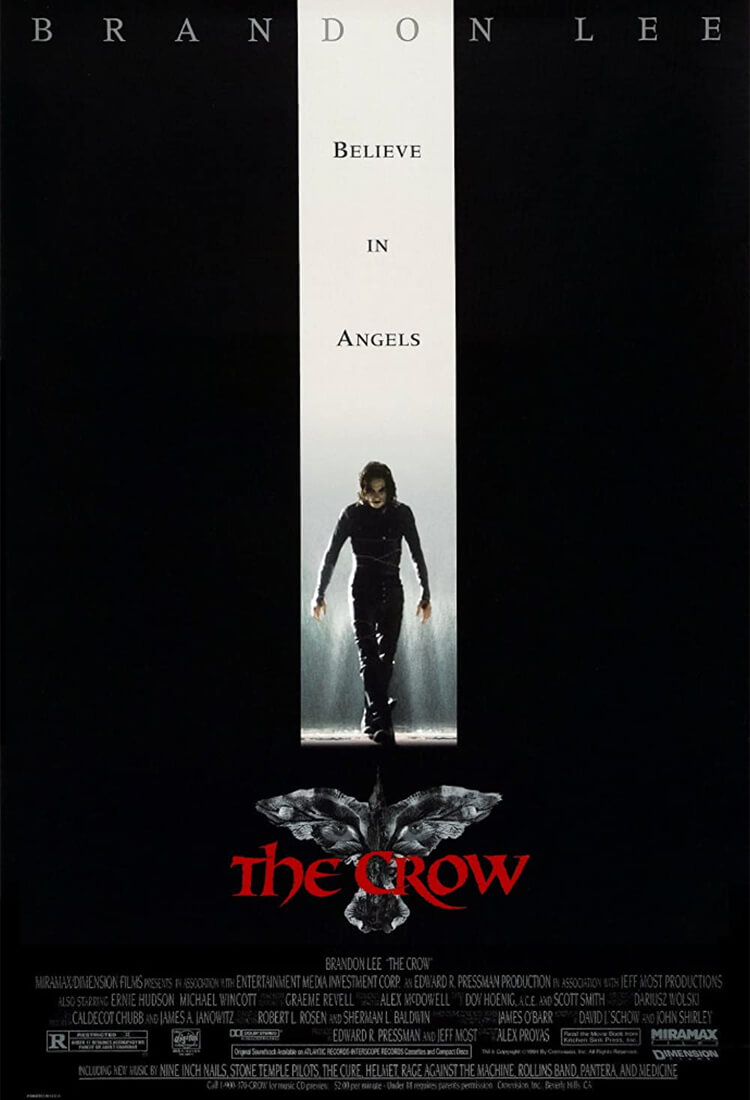 Director: Alex Proyas
Cast: Brandon Lee, Michael Wincott, Ernie Hudson
The Crow is one of the most special of our revenge movies list. Musician Eric and his fiancee, Shelly, are brutally murdered on the eve of their wedding by a gang led by a man named Top Dollar. A crow landing on Eric's grave a year later heralds his return as a vengeful spirit.
There are revenge to be taken and lessons to be taught. The movie is an adaptation of the comic book, which was very popular in the early 90s, for the big screen. You may also be associating the name of the movie with another tragedy. Because Bruce Lee's son, Brandon Lee, died tragically days before the end of filming, due to a gun that was accidentally loaded with live bullets.
---
17) The Skin I Live In – La Piel que Habito (2011) | IMDb: 7.6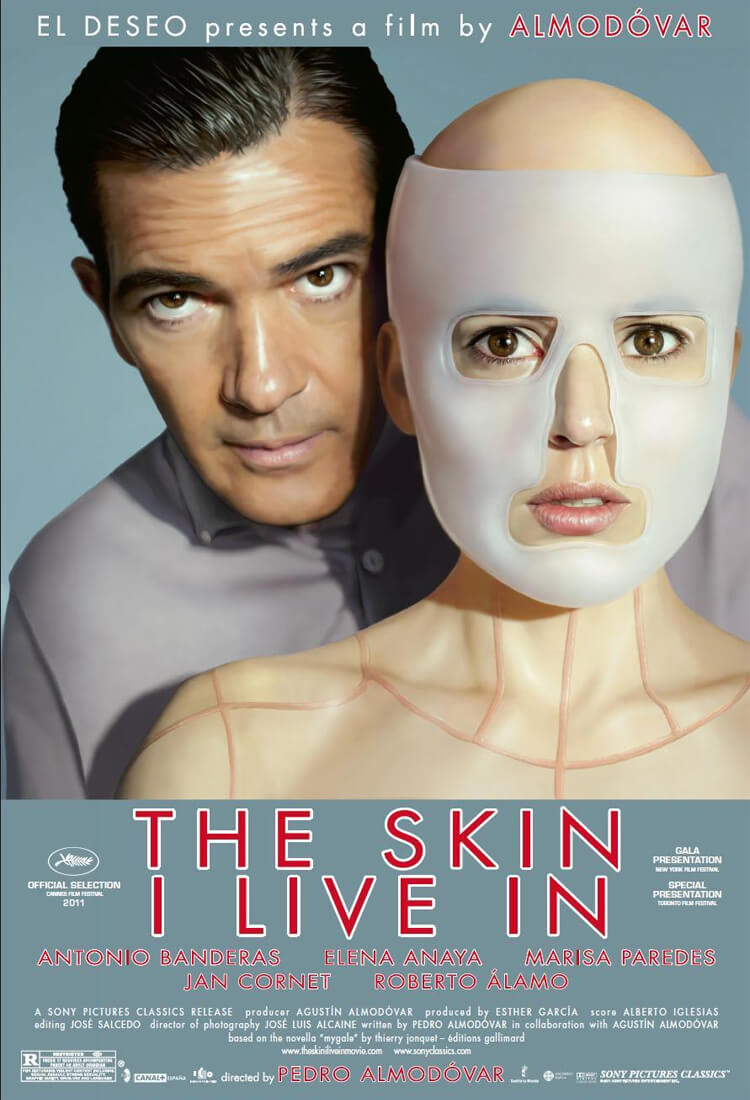 Director: Pedro Almodóvar
Cast: Antonio Banderas, Elena Anaya, Marisa Paredes
Plastic surgeon Dr. Robert Ledgard works on making a new skin to save his wife from burns to death in a car accident. He continued his work in his home laboratory for twelve years and succeeded in producing a leather obtained from a mixture of pig-human blood.
Meanwhile, his wife commits suicide upon seeing her burned body, and her little daughters also witness this. As if this weren't enough, when the little girl grows up, she experiences an event that shakes her deeply and her psychology deteriorates. On top of that, Dr. Ledgard magnifies his experiments and almost becomes Doctor Frankenstein. The movie has a very interesting place among revenge movies with this subject.
---
16) The Count of Monte Cristo – The Count of Monte Cristo (2002) | IMDb: 7.7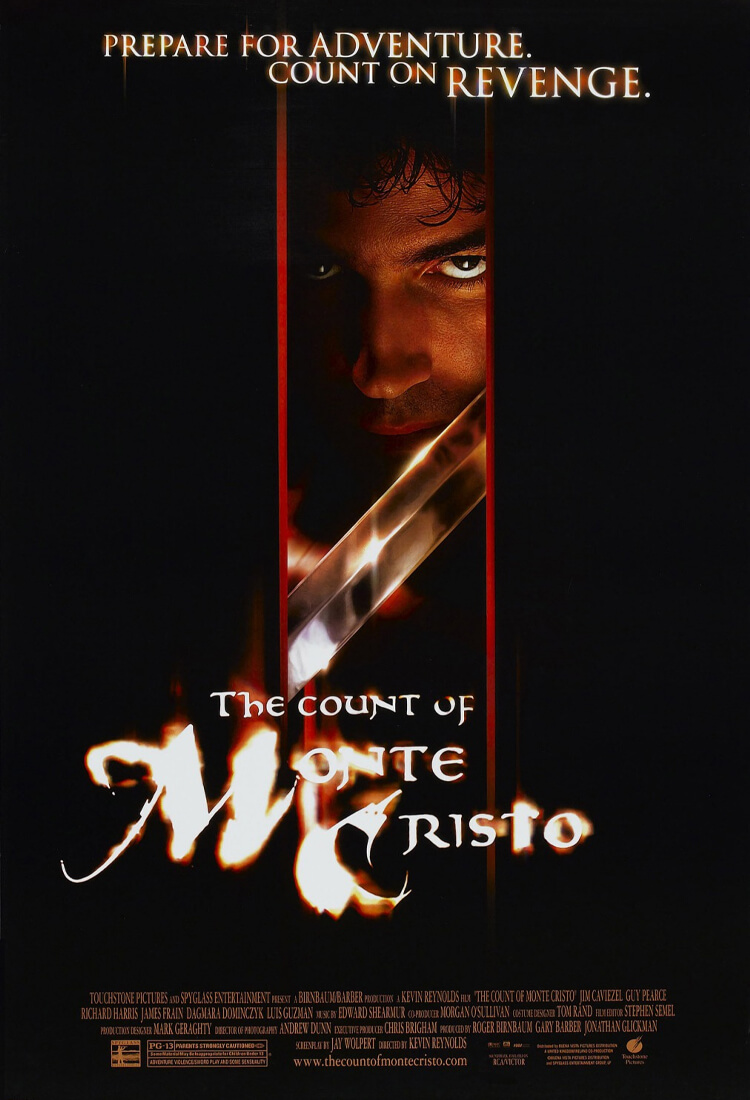 Director: Kevin Reynolds
Cast: Richard Harris, Luis Guzman, Michael Wincott
The honest and hardworking Edmond Dantes leads a peaceful life and makes all his plans to marry the beautiful Mercedes. But he is not the only one making plans with Mercedes. Edmond's best friend, Fernand, plays a trick on Edmond to achieve his goal and has him thrown in jail.
The prison he went to is one of the toughest prisons in the country. Edmond, who suddenly finds himself in this nightmare, has to wait 13 years to get out of here. Now his only concern is to get out of this place and take revenge on the people who ruined his life.
He and his friend Farria make that impossible escape from prison. But Edmond is now dead and has become the 'Count of Monte Cristo', devoting himself to vengeance. In order to achieve his goal, he puts himself among the French nobility with this identity and approaches his goal step by step.
---
15) Lucky Slevin – Lucky Number Slevin 82006) | IMDb: 7.8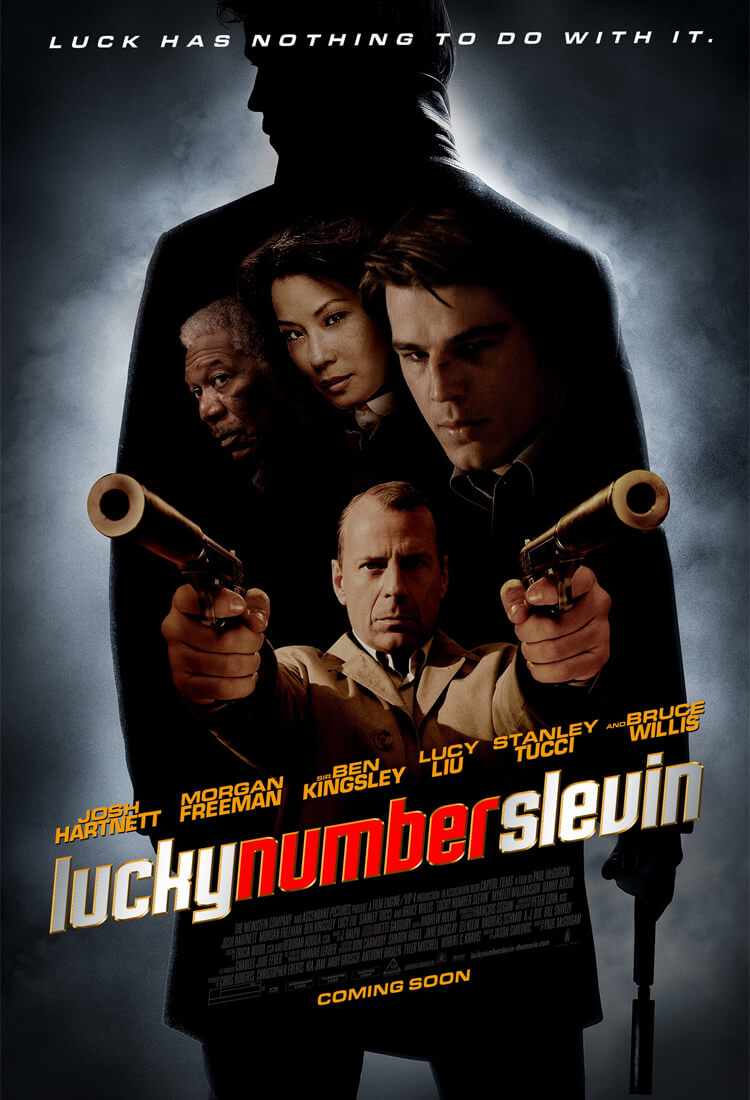 Director: Jason Smilović
Cast: Morgan Freeman, Stanley Tucci, Robert Forster
Slevin is a complete loser. Why? Because she was betrayed by her lover. As if that wasn't enough, he was kicked out of his house. On top of all that, he lost his identity to a thief. Exposed to all this negativity, Slevin borrows the key to his apartment from his New York friend, Nick Fisher, in order to get away from the depressions of the city of Los Angeles for a while.
He finds that New York has become even more troublesome since he left that city. Dividing the criminal world in two, mafia bosses Boss and Rabbi intend to stir things up even more. To avenge his son's death, the Boss hires a hitman to have the Rabbi's son killed.
The killer comes up with a much simpler idea than this plan. Finding someone in debt to the Boss and having that person kill the Rabbi's son. This is none other than Slevin's friend Nick Fisher. Unlucky Slevin is about to run into trouble once again.
---
14) 96 Hours – Taken (2008) | IMDb: 7.8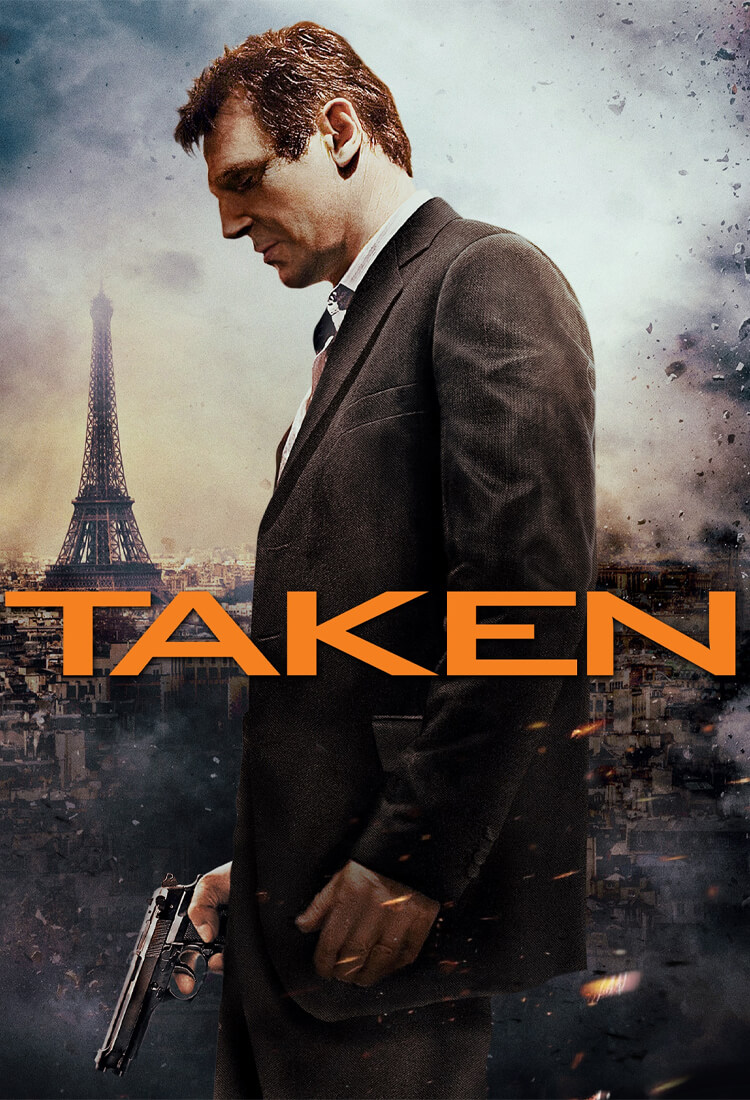 Director: Pierre Morel
Cast: Liam Neeson, Maggie Grace, Famke Janssen
Retired CIA agent Bryan is at a place in his life where he is concerned about reusing his old talents. What else could a father want to do after listening to the kidnapping of his daughter, whom he couldn't see, without doing anything on his cell phone connection? Bryan, who takes action to correct this nightmare situation, has a very short time in front of him.
This gang he is dealing with is engaged in the trafficking of white women. As if none of this were enough, his daughter was kidnapped in Paris while he was in Los Angeles. How will this situation, which makes things even more complicated, turn out?
---
13) Dead Man's Shoes – Dead Man's Shoes (2004) | IMDb: 7.8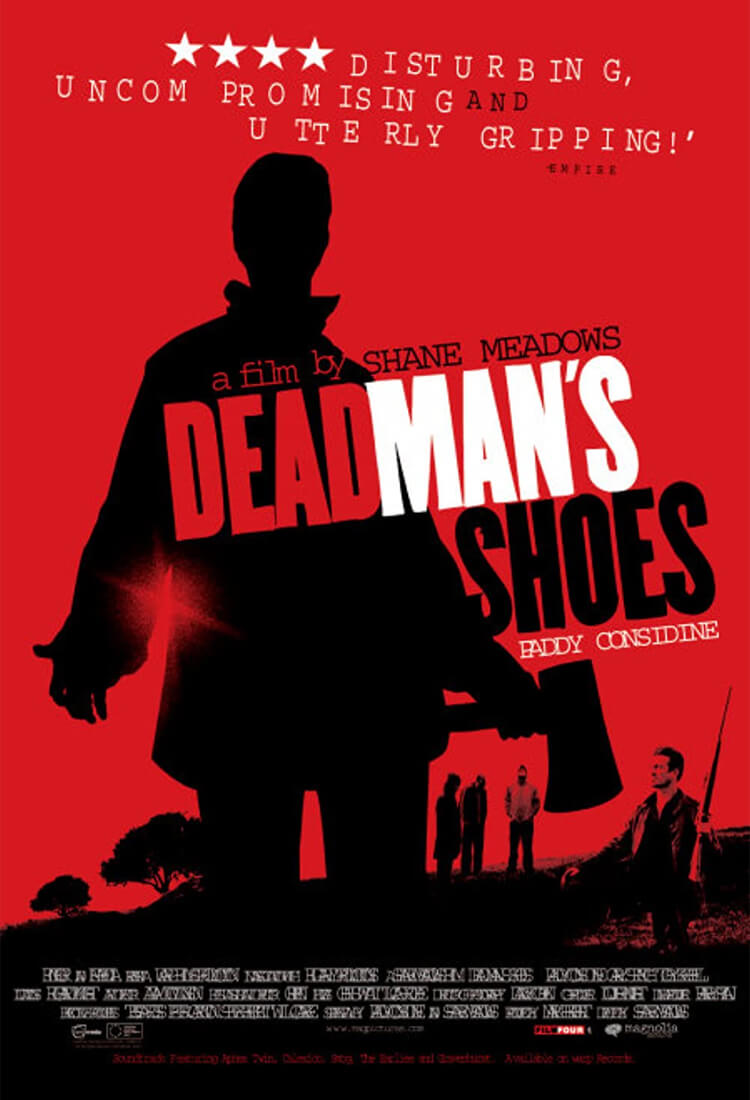 Director: Shane Meadows
Cast: Paddy Considine, Gary Stretch, Toby Kebbell
After many years in the army, Richard returns to his hometown. The only reason he came back was to avenge what had been done to his disabled brother Anthony. Richard, who at first only aims to scare these men, leaves them all with warning messages.
He even threatens to say that they can come and settle accounts with him when necessary. Seeing that they don't care about this, Richard expands his plan and takes it to murder. In this way, he aims to show how determined he is in his plan. The targeted men have no choice but to escape from this avenging angel.
---
12) The Girl With the Dragon Tattoo – The Girl With the Dragon Tattoo (2009) | IMDb: 7.8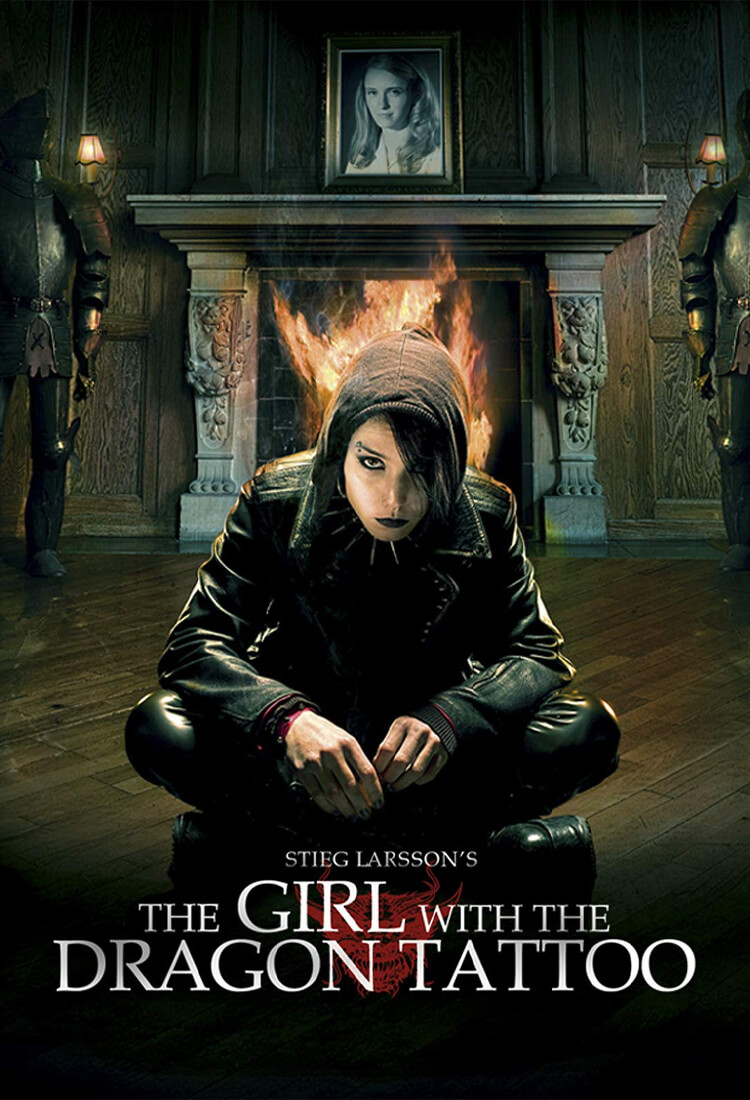 Director: Niels Arden Oplev
Cast: Michael Nyqvist, Noomi Rapace, Lena Endre
The film was adapted for the screen from Swedish writer Stieg Larsson's Millennium trilogy. The first of the trilogy, The Girl with the Dragon Tattoo, features journalist Mikael Blomkvist, who is about to go to prison, and Lisbeth Salander, a misfit, tattooed hacker who helps him.
The two uncover a string of murders as they track down Harriet, who disappeared nearly 40 years ago. Moreover, the murderer is one of the family. While trying to solve the events, they incur the wrath of the Vanger family and fall into the position of the prey from the hunter.
---
11) Resurrection – The Revenant (2015) | IMDb: 8.0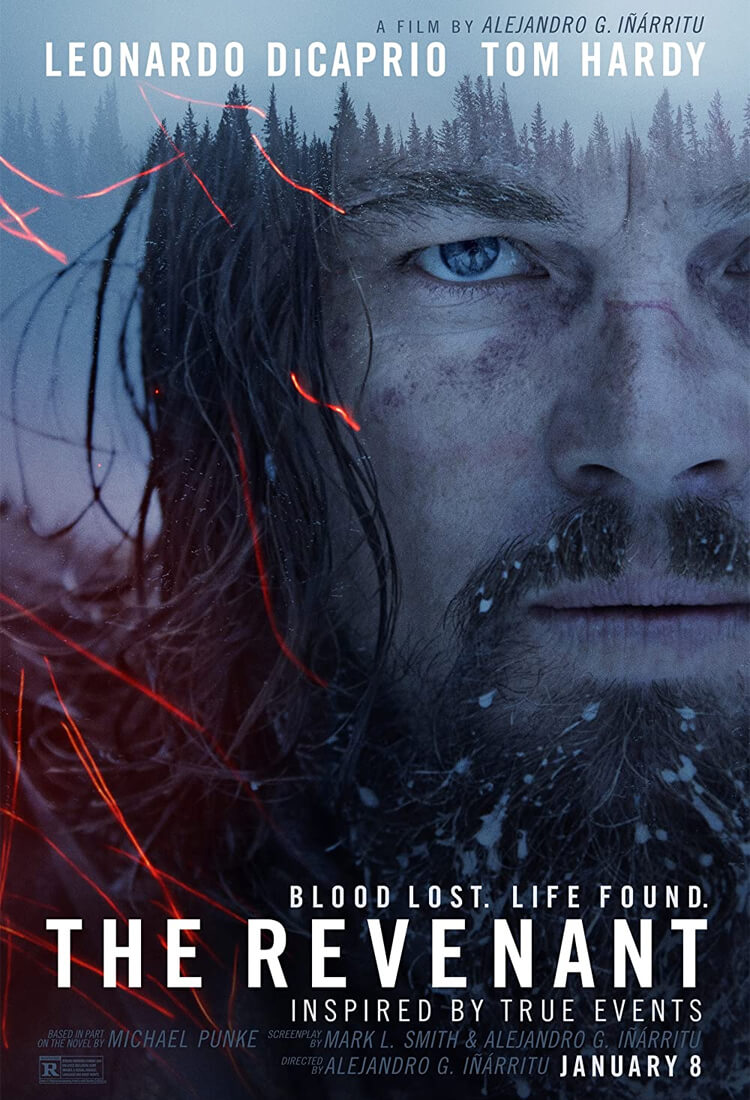 Director: Alejandro G. Iñárritu
Cast: Leonardo DiCaprio, Tom Hardy , Will Poulter
Experienced trapper Hugh Glass is with both Indian and French troops in the area where he hunts. After a hunt, he is badly injured by a brown bear and his teammates leave him to die. But Glass knows the area pretty well and somehow clings to life.
Slowly his wounds begin to heal. Because he has a very valid reason to hold on to life. The film explores not only the instinct for survival, but also the instinct for justice, faith and honor. Resurrection, which is about a very effective and epic struggle for survival, is one of the must-haves on your list.
---
10) V – V for Vendetta (2006) | IMDb: 8.2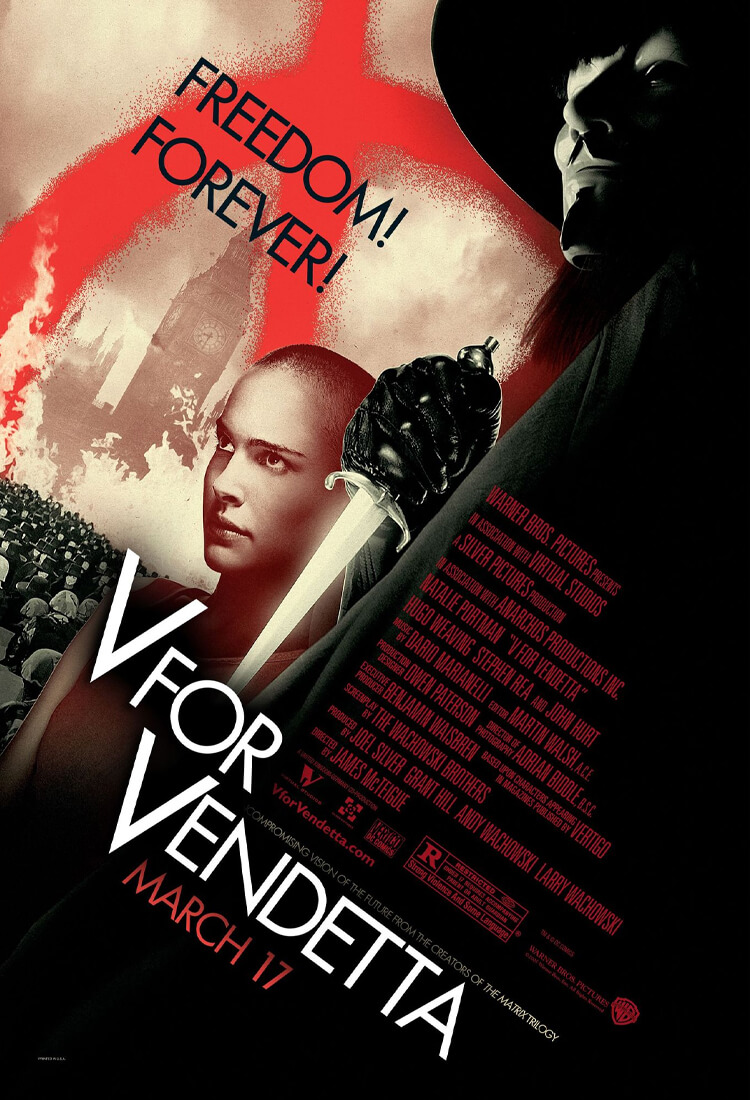 Director: James McTeigue
Cast: Natalie Portman, Hugo Weaving, John Hurt
The movie takes place in England in 2020. In the country where there is an extremely oppressive social order, the people are governed by all kinds of prohibitions and obstacles. That's why it's very violent. In the middle of this mess, V rescues the innocent Evey who is in trouble.
However, this goodness represents the salvation of the nation because; his behavior actually triggers the awakening of society and starts revolt. Now is the time for a complete uprising for humanity. This epic story is based on Alan Moore's novel.
---
9) Braveheart – Braveheart (1995) | IMDb: 8.3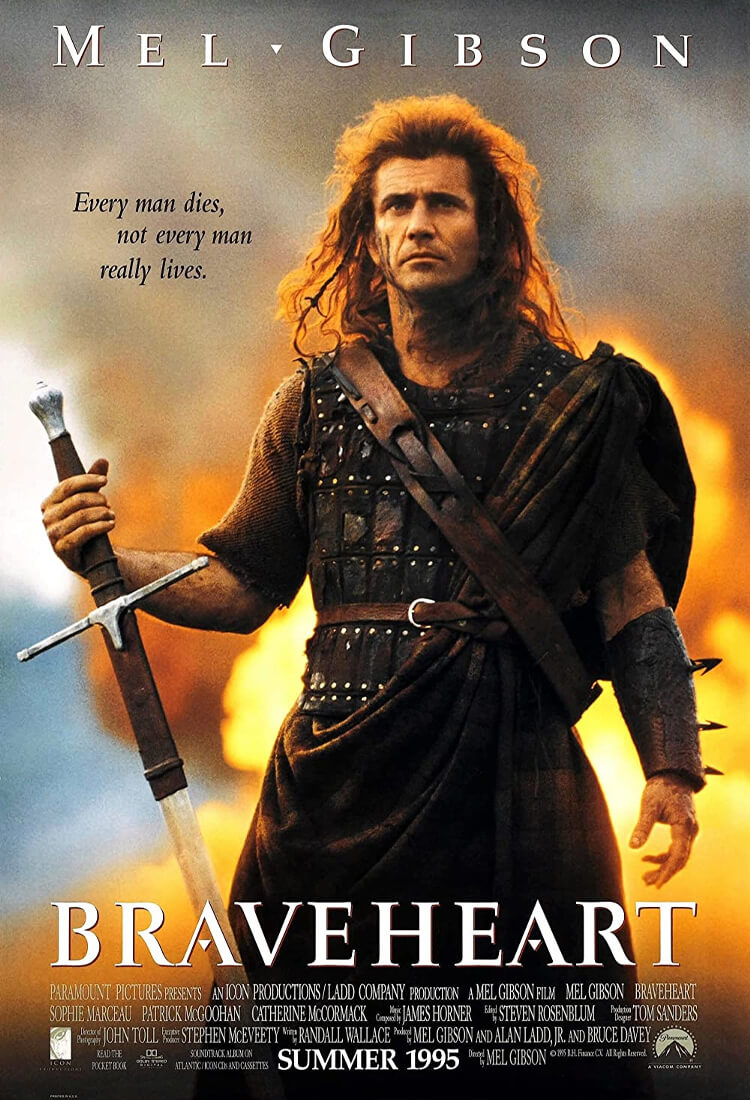 Director: Mel Gibson
Cast: Mel Gibson, Sophie Marceau, Catherine McCormack
William Wallace returns to his native Scotland after suffering great pains. His main goal is to farm and lead a quiet life. One day he meets his childhood sweetheart. This encounter pushes him further and further into a bottomless abyss. Because British soldiers try to rape their love Murron.
William saves her, but this will cause the death of his childhood love and the change of an era. The film, which touched on the life of the famous folk hero William Wallace, quickly turned into a phenomenon.
---
8) Inglourious Basterds – Inglourious Basterds (2009) | IMDb: 8.3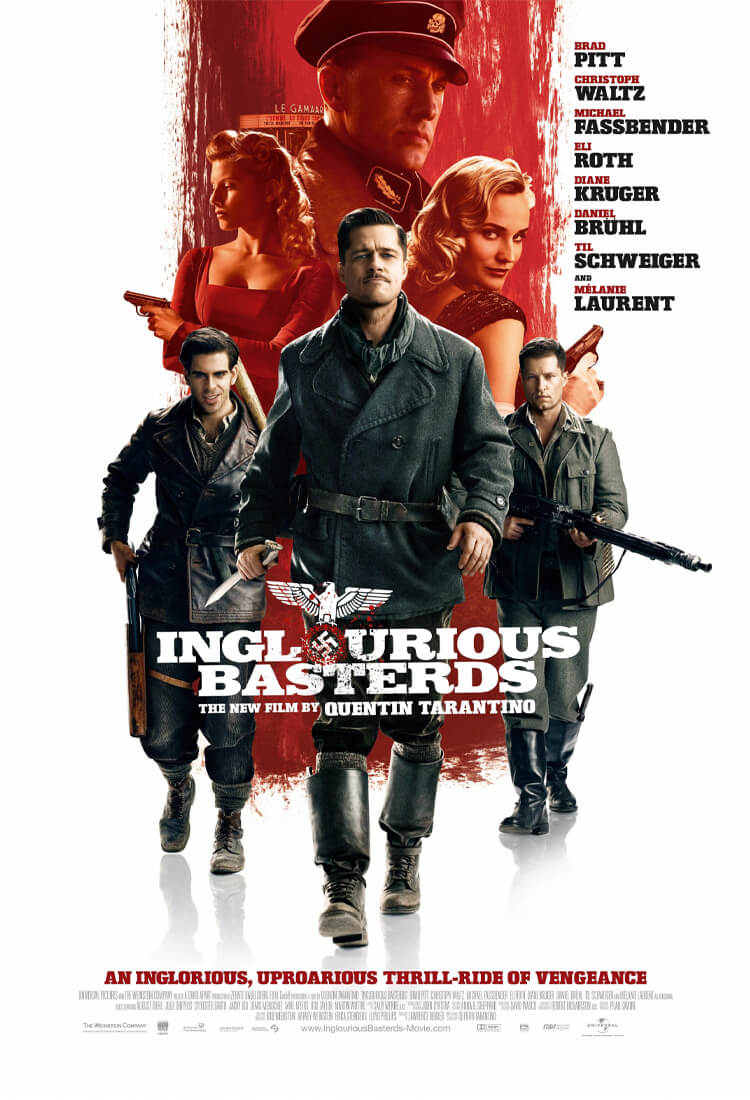 Director: Quentin Tarantino
Cast: Brad Pitt, Mélanie Laurent, Christoph Waltz
France under German siege is going through more difficult times than usual. Shosanna, one of the civilians injured in the war, witnesses the murderous murder of her family. After somehow escaping from here, he goes to Paris and starts his life from scratch with a new identity.
Organizing his own soldiers against the Nazis in a different country in Europe, Lieutenant Raine sets up various plans to achieve his goal. Shosanna, the Lieutenant, and the German actress cross paths in a movie theater run by Shosanna. Directed by the opposite director Tarantino, the film received 8 Oscar nominations.
---
7) Unchained – Django Unchained (2012) | IMDb: 8.4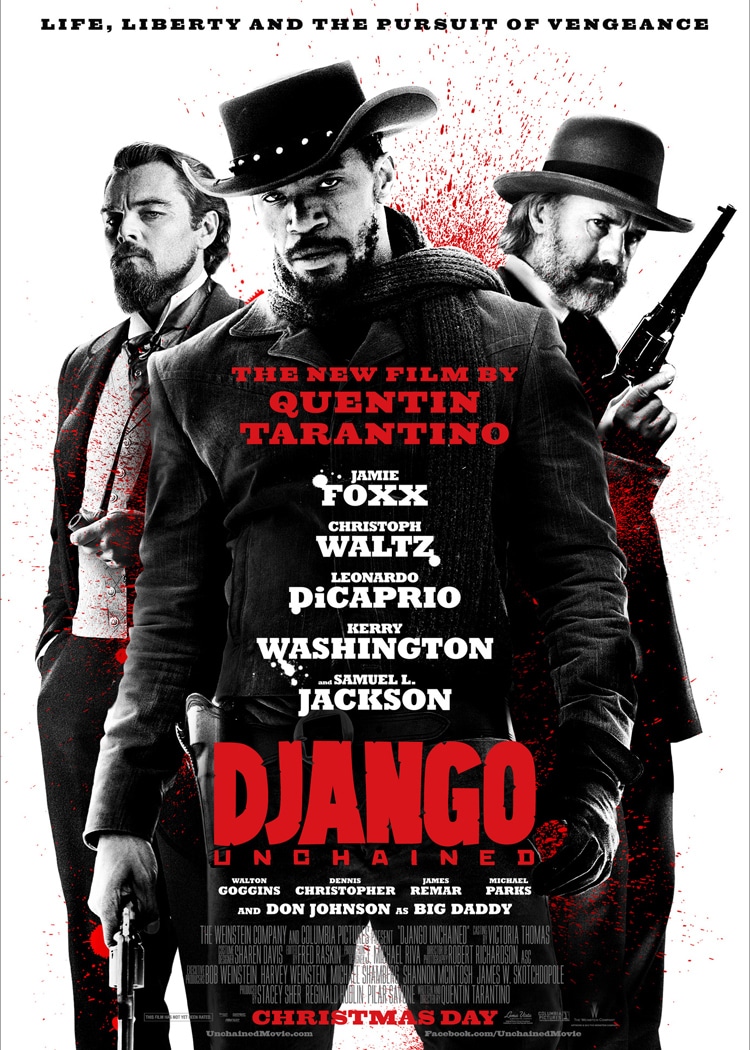 Director: Quentin Tarantino
Cast: Jamie Foxx, Christoph Waltz, Leonardo DiCaprio
Another Tarantino movie on our revenge movies list is Django. Slave Django's German bounty hunter Dr. Our movie makes its debut when he and King Schultz are cut off. Schultz wants to get his old master dead or alive, and they make a deal with Django on this issue. He vows to bring the Brittle Brothers to him against his freedom.
Although they successfully complete the task, the paths of the duo do not part. Together, Schultz and Django go after the South's most wanted criminals. Django, who has improved himself in 'hunting', is now about to save his wife, whose sole purpose is to save him because of the slave trade. This path leads him to Calvin Candie, a rancher.
---
6) Oldboy – Oldeuboi (2003) | IMDb: 8.4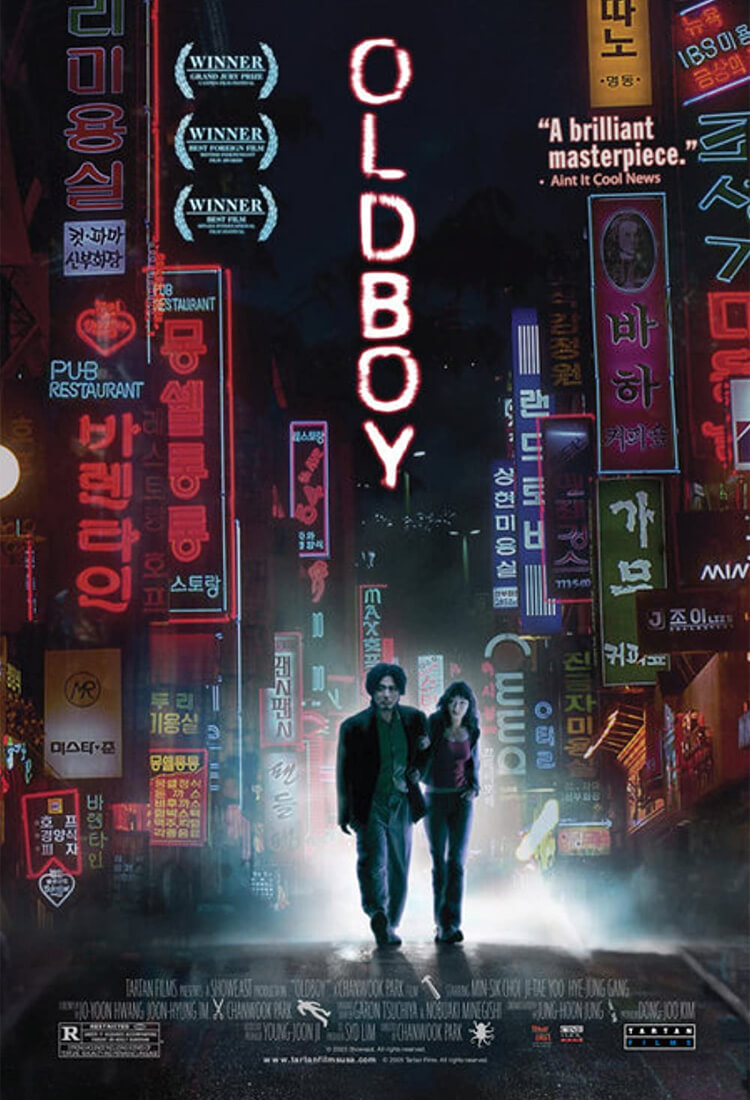 Director: Chan-Wook Park
Cast: Min-sik Choi, Yoo Ji-tae, Kang Hye-Jeong
A man named Oh Dae-Soo is kidnapped one day and held in a cell for 15 years without any explanation. He is then released, given money, a cell phone, and expensive clothes. Dae-Soo will do anything to understand the reason for this situation and take the necessary revenge. While doing this, he discovers that his kidnappers actually have an even bigger plan. But the essence of this plan goes down a pathetic path. Finding the truth is the path itself.
---
5) Léon – The Power of Love (1994) | IMDb: 8.4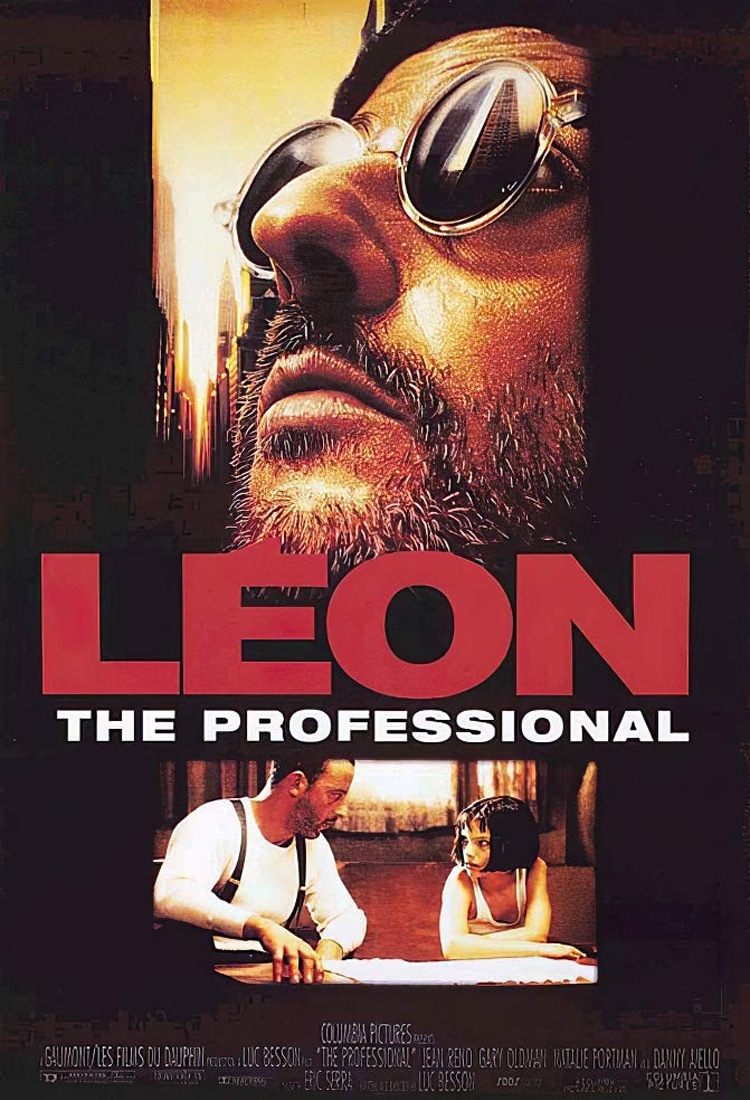 Director: Luc Besson
Cast: Jean Reno, Gary Oldman, Natalie Portman
The story of an innocent girl and a murderer, a man who kills without emotion and a 12-year-old girl whose family is brutally murdered. Only the girl knows the man's weakness. Our 12-year-old daughter, Mathilda, lives in New York with her family. His father is hiding drugs for a bad double-sided cop. By chance, he was in the mall the day his family was murdered. In this way, our cold-blooded killer meets Léon. This duo starts working to get their revenge.
---
4) Logbook – Memento (2000) | IMDb: 8.4
Director: Christopher Nolan
Cast: Guy Pearce, Carrie-Anne Moss, Joe Pantoliano
The film is about a man with short-term memory loss trying to find the people who killed his wife. Leonard Shelby is someone who stays in cheap hotel rooms and only spends cash. He looks rich from the outside with his stylish clothes and Jaguar brand car.
Beneath all this, the real Leonard is someone who has dedicated his life to finding the people who killed his wife. There is a serious obstacle on this road; an incurable form of memory loss. Although he can remember the time before the 'accident', he can sometimes forget even 15 minutes before.
---
3) Gladiator – Gladiator (2000) | IMDb: 8.5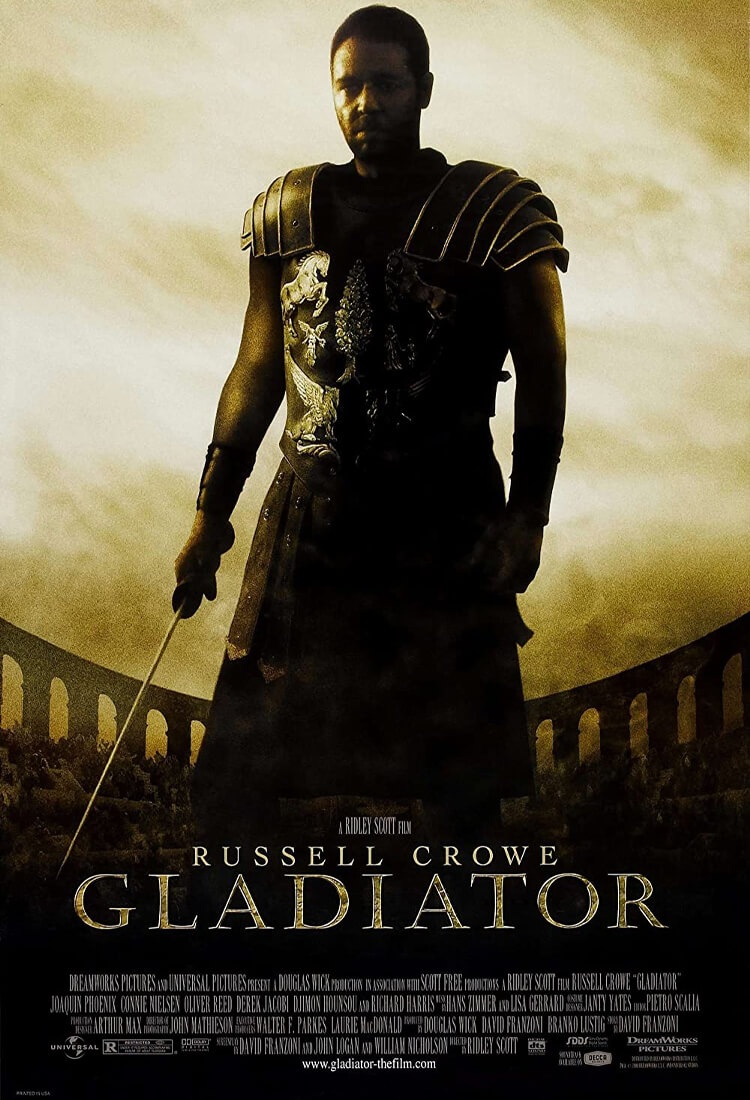 Director: Ridley Scott
Cast: Russell Crowe, Joaquin Phoenix, Connie Nielsen
Maximus, who served as a general in Rome where Marcus Aurelius reigned, climbs the hierarchical steps of the empire one by one. Commodus, the original heir to the throne, is disturbed by his father's cherishing of a stranger in this way. Before long, Commodus gives an order to kill Maximus and his family.
Returning from the dead, Maximus is sent to the arena to become a gladiator. Maximus' only thought is to kill Commodus and avenge his family. The year it was released, the movie Gladiator made a great impression both with its box office success and with the Oscar awards it received.
---
2) There's Blood in the West – C'era una volta il West (1968) | IMDb: 8.5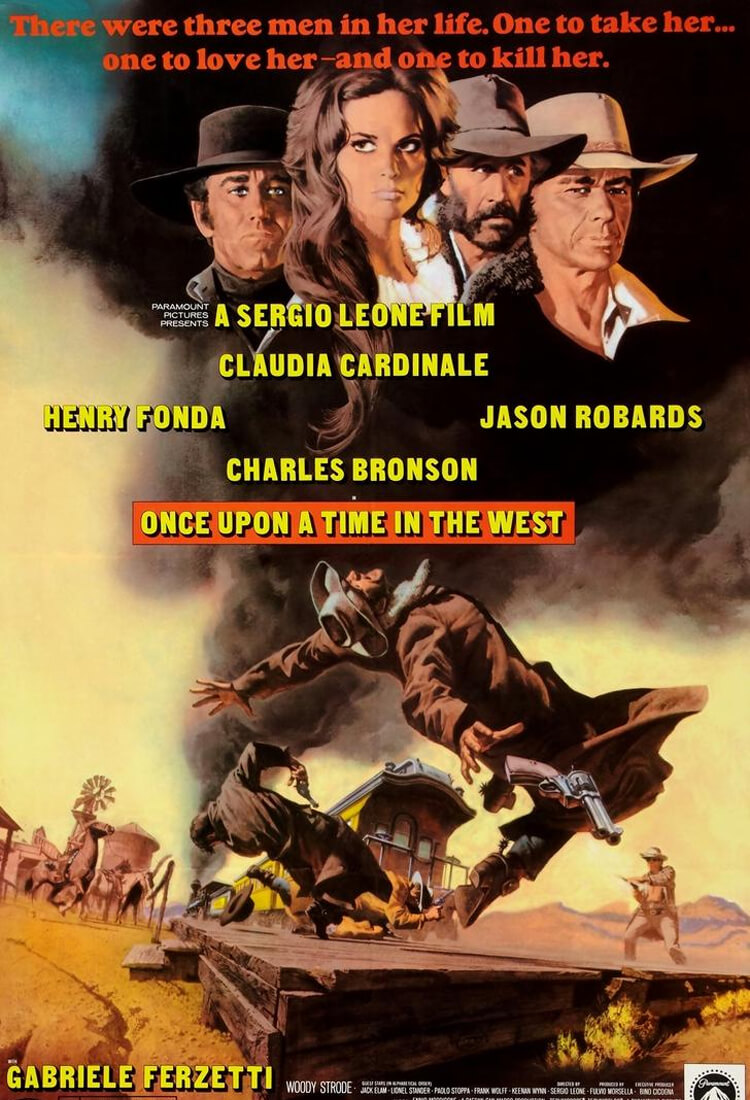 Director: Sergio Leone
Cast: Henry Fonda, Charles Bronson, Claudia Cardinale
One of the unforgettable Western movies of the 1960s… The story begins when Jill sets out to visit her wealthy Irish husband, Brett, whom she has just married. But Brett's funeral awaits Jill at the farm. So Jill decides to stay on the farm no matter what. In this situation, she finds herself between Frank and two men trying to protect him. Harmonica also has an unprecedented reckoning with Frank and plans to ask for her account.
---
1) The Price of Bondage – The Shawsank Redemption (1994) | IMDb: 9.3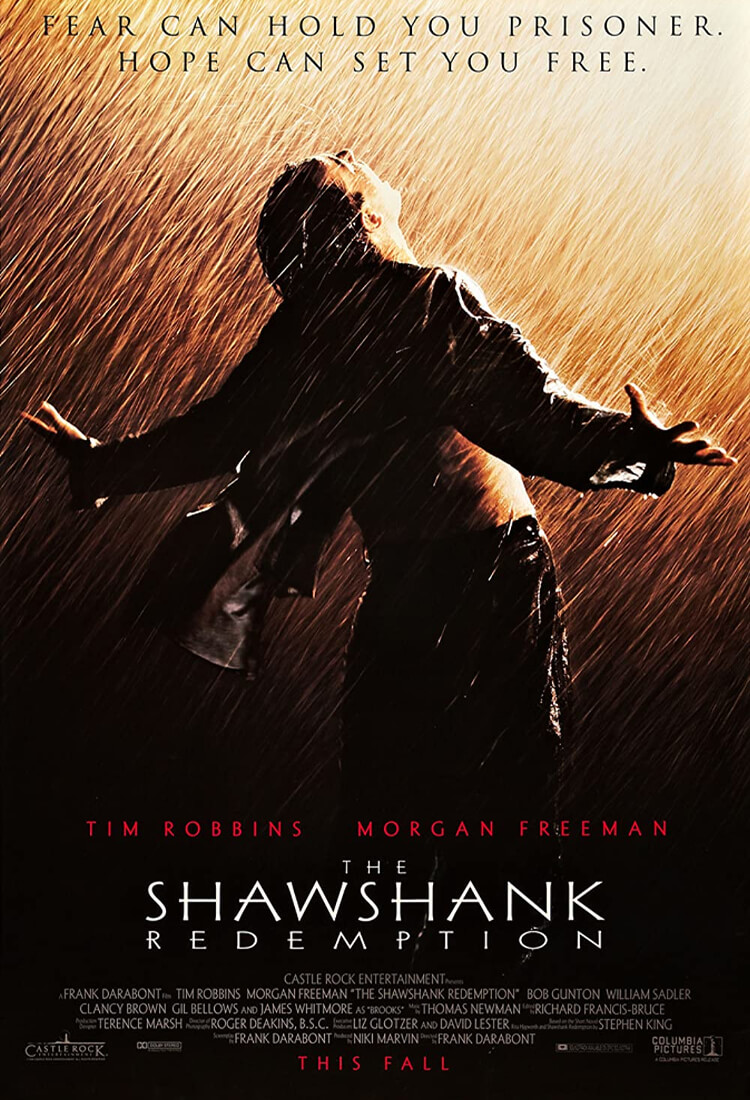 Director: Frank Darabont
Cast: Tim Robbins, Morgan Freeman, Bob Gunton
The film tells the story of the world that two prisoners named Andy and Red set up behind bars. Young and successful banker Andy Dufresne is convicted of murdering his wife and her lover and receives a life sentence. Beating, torture, etc. in Shawsank Prison. every situation happens.
Despite this, Andy does not stop living a committed and optimistic life. Influencing those around him with this situation, Andy shows all the prisoners that there can be freedom even behind bars. He also has a friend who is a partner in this effort. Rejection. The Stephen King adaptation film received 7 Oscar nominations in 1995.
---
After the list of revenge movies:
Best Horror Movies of the 21st Century
This post is also available in: Türkçe