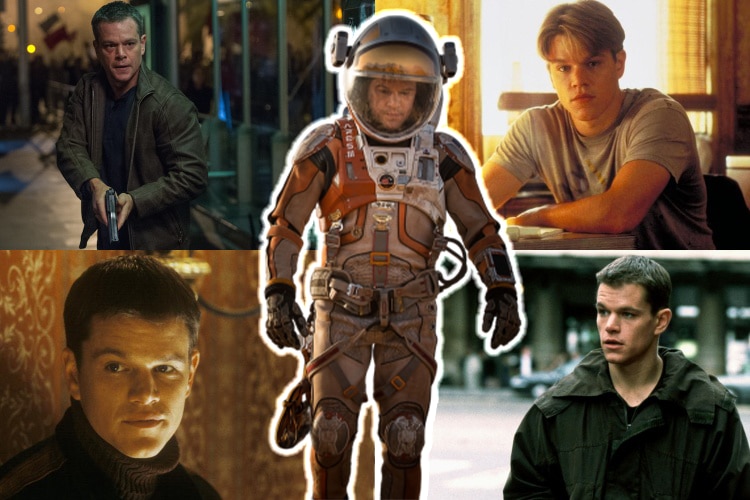 Matt Damon, (full name Matthew Paige Damon) is an actor born on 08.10.1970 in the USA. Regardless of the genre, content and director of the movie he is in, he is an actor who succeeds in getting himself and the movie watched somehow, and with his sensitivity on social issues. He won an award not for his acting, but for the movie Good Will Hunting, which he wrote with his close friend Ben Affleck. When it comes to Matt Damon movies , there are many quality movies that come to mind. We have prepared a list of the films of the actor who conquered hearts in every way for you. Let's take a closer look at our list of Matt Damon movies .
---
1) Good Will Haunting – My Dear Friend (1998) | IMDb: 8.3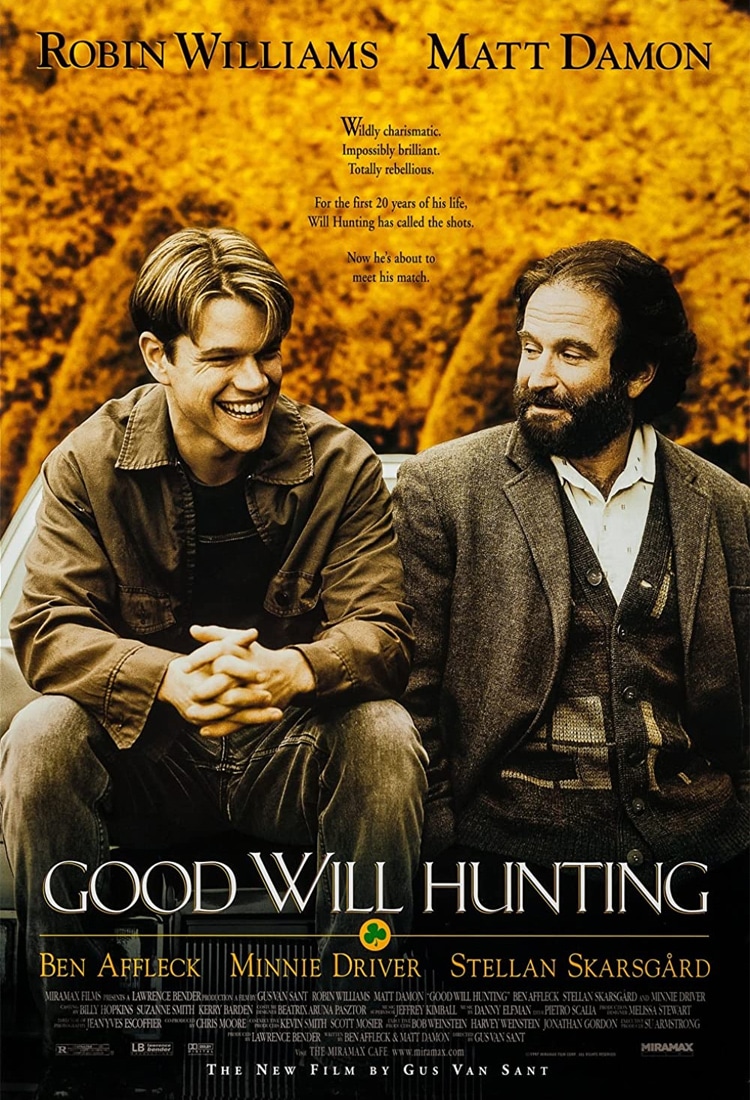 In the movie, Matt Damon plays Will Hunting, a young MIT cleaner who has a well above normal human IQ. In one of the classrooms he is cleaning, he comes across a math question written on the board. Solving this problem, which was thought to be impossible to solve, with ease, Will disappears. Recognized by the professor who wrote the problem on the board, Will will start solving other problems that were thought to be impossible.
But this young man, who gets in trouble because of a fight, will need the help of the professor to get out of prison. The film, which tells a very impressive success story with a magnificent cinematography, crowned this successful script written by Ben Affleck and Matt Damon with the Oscar statue it won at the Academy Awards.
---
2) Saving Private Ryan – Saving Private Ryan (1998) | IMDb: 8.6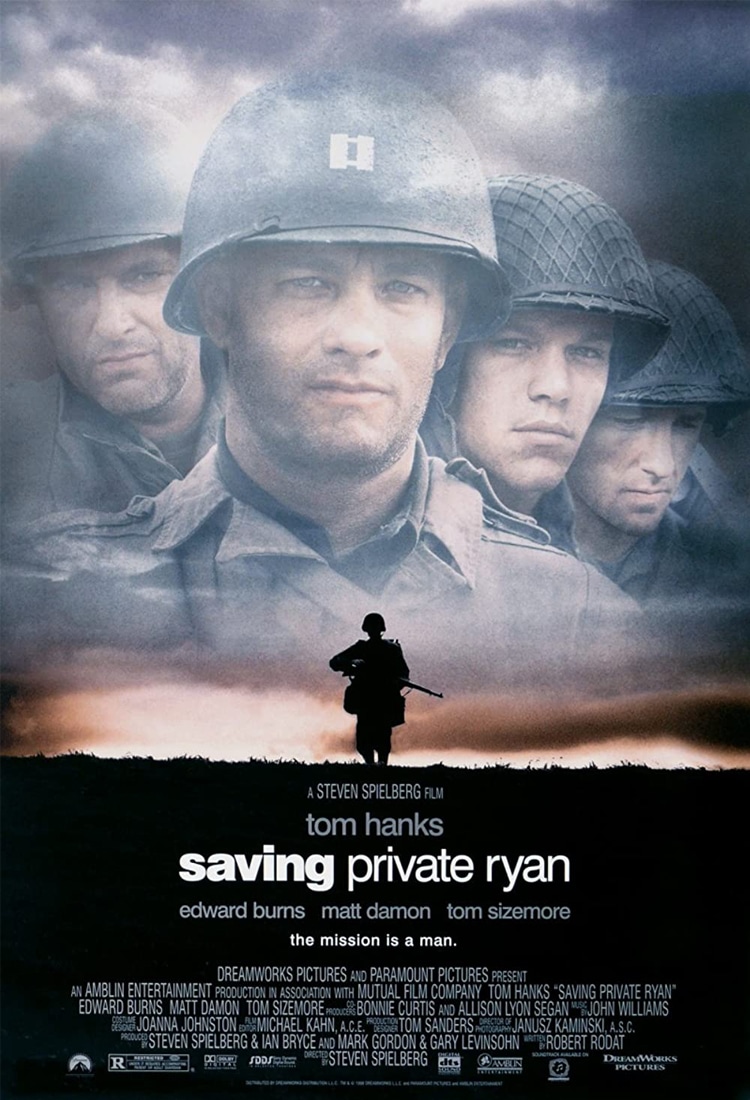 In the movie, a mother with four children has suffered serious injuries after losing her three sons in the Second World War. Therefore, he wholeheartedly wishes his only surviving son (James Ryan – Matt Damon) to return from the war safe and sound. Somehow, according to an order given by the President, it is said that James Ryan must survive that war no matter what.
An eight-man military team is assigned to rescue Ryan. Led by Captain John Miller, this team will question how right it was to risk the lives of eight people to save a single soldier in this harsh environment where the war was so bloody.
---
3) The Talented Mr. Ripley – The Talented Mr. Ripley (2000) | IMDb: 7.4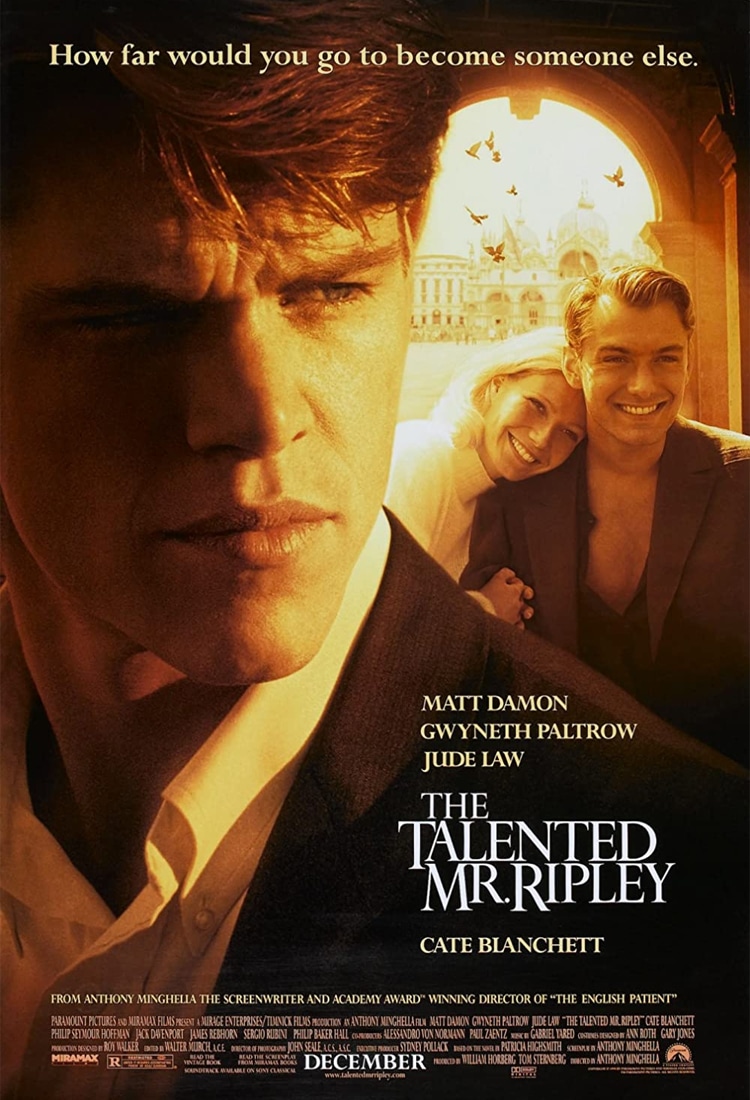 Matt Damon plays Tom Ripley, a pragmatist man who isn't afraid to steal someone else's life to get a better place in life. One day, he is sent to Italy by a rich man to bring a boy named Dickie back to America. Dickie, who is trying to lead a peaceful and happy life with the woman he loves unaware of everything, is completely unaware of the adventure he will take from now on.
---
4) The Departed – The Mole (2006) | IMDb: 8.5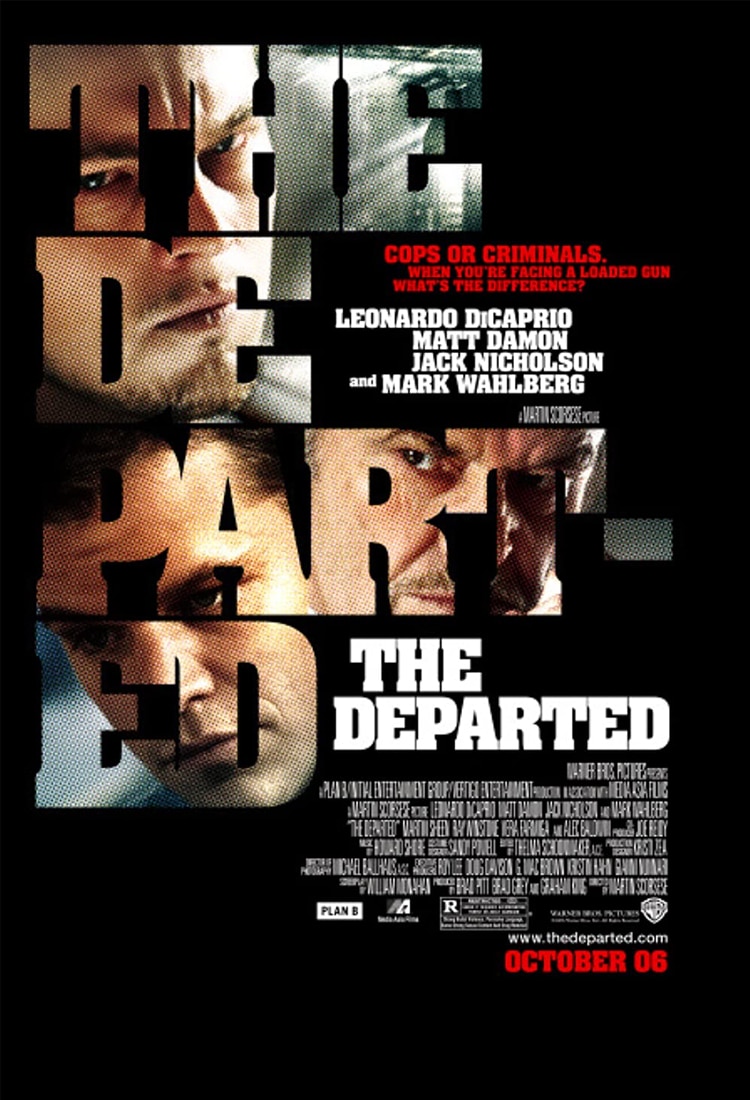 One of the most outstanding productions among Matt Damon films is The Departed. The film, which has four Oscars, tells the story of the war between the mafia and the police. The men who had been trained to infiltrate the police force for quite some time on the mafia side are now in extremely good positions within the agency. The agents that not only the mafia but also the police brought into the mafia are in the heart of that dark world. But it's time for everything to be revealed. The struggle for the agents on both sides, which will come to the brink of death, has begun.
---
5) The Bourne Identity – The Man Without a Past (2002) | IMDb: 7.9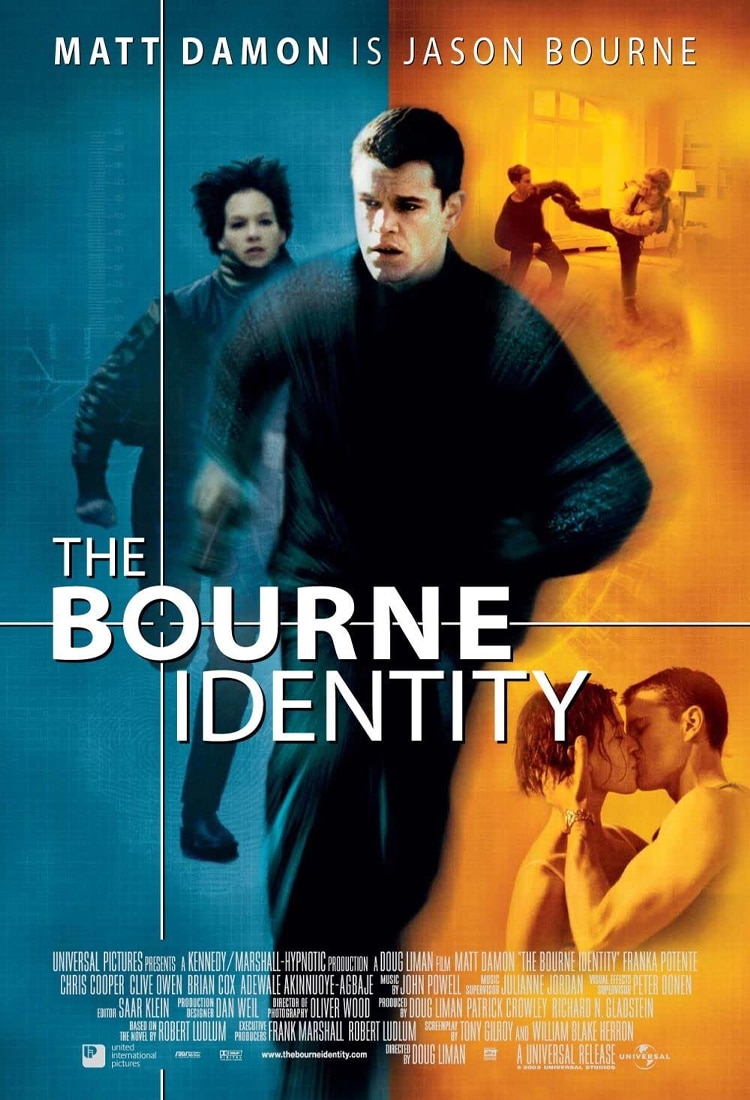 A man fighting for survival alone in the middle of the sea is rescued by unknown fishermen. When he starts to come to himself, it is understood that he does not remember anything about his past and himself. She sets out to research herself to remember who she is, and as she learns new about herself, her unique and highly specialized abilities will begin to emerge. In pursuit of the man without a past, there are notorious murderers who want to end his life.
---
6) The Bourne Supremacy – The Medusa Coup (2004) | IMDb: 7.7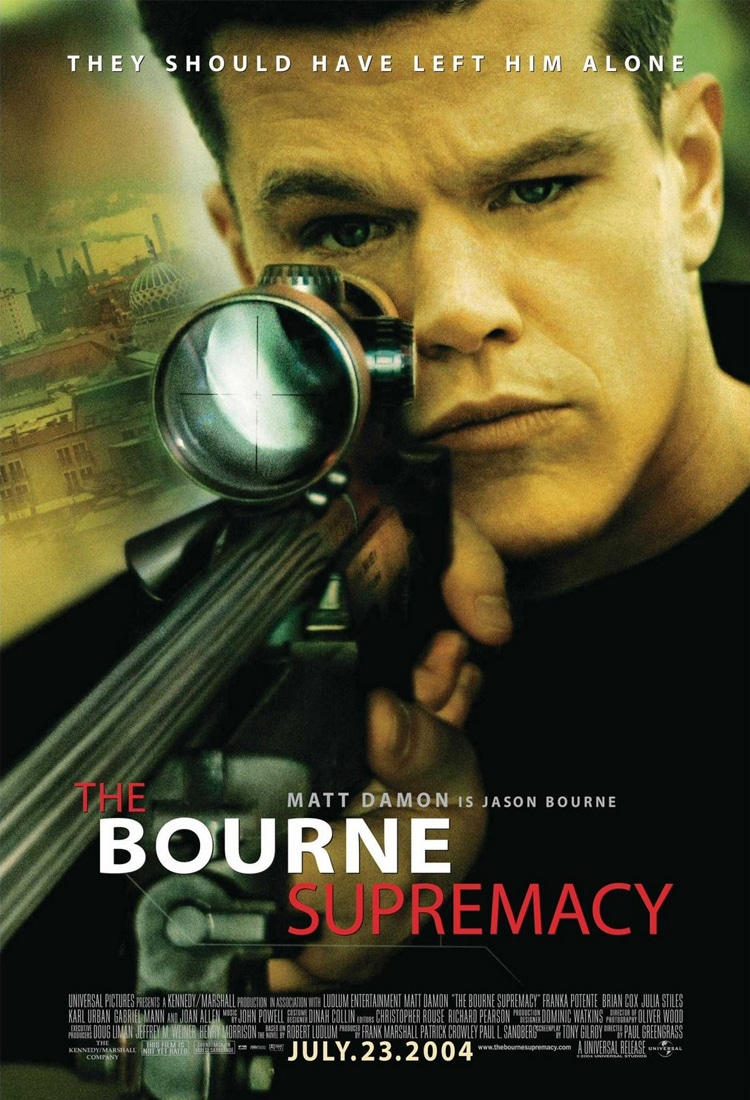 Unexpectedly and quite sensationally, China's deputy prime minister is murdered, leaving many question marks behind. At the end of the investigations, the name of the famous CIA hitman Jason Bourne is brought forward as the suspect suspect. But there is a problem. In reality there is no such person.
The name Jason Bourne is a name used by an assassin named David Webb. Realizing that there is someone who commits murders using his name, David Webb finds himself in the middle of events, albeit unwittingly. As if all this was not enough, the woman he loves is kidnapped by unidentified people. Thus begins an action-packed war between the spies.
---
7) The Bourne Ultimatum – The Last Ultimatum (2007) | IMDb: 8.0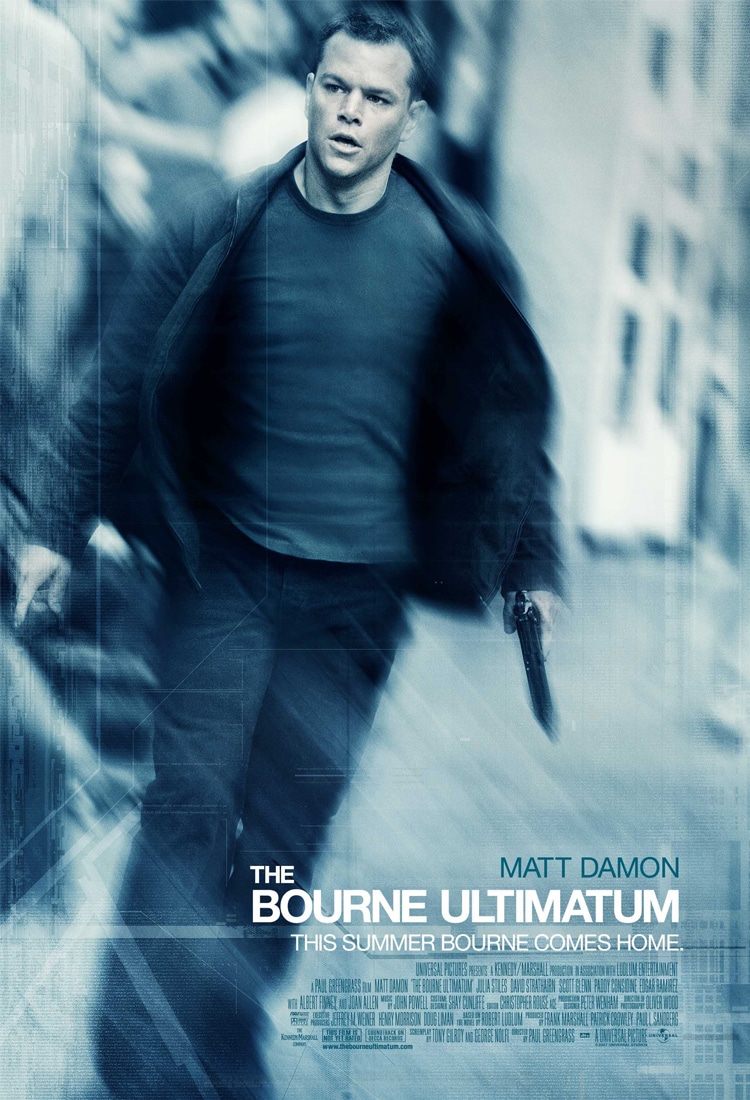 In the final installment of the series, Jason Bourne continues to trace his past. Jason Bourne is just one of the agents he uses in America's dirty work. The guinea pig of a project carried out in secret from all over the world, the agent has genius intelligence and superior fighting skills. Trying to remember who he is by combining the memories revived in the most remote areas of his memory, Bourne will not be able to get rid of his creators in this process.
Unwilling to let this gifted agent slip away, will the creators be able to prevent Bourne from learning about his past? Based on the novel by author Robert Ludlum, the Bourne series is one of the most beloved of the spy movies genre. Especially for this movie, which is the third movie, we can say that it is the most perfect movie of the series.
---
8) Jason Bourne – Jason Bourne (2016) | IMDb: 6.6
Jason Bourne, who disappeared in 2004, reappears in the next installment of the Bourne series about the CIA's most dangerous and former operative coming out of the dark. Now remembering who he is, Jason Bourne begins to discover the dark spots and secrets in his past. He faces powerful enemies to stop him on the dangerous and winding path he takes to reveal the truth about his father's death.
---
9) Ocean's Eleven – Ocean's Eleven (2002) | IMDb: 7.7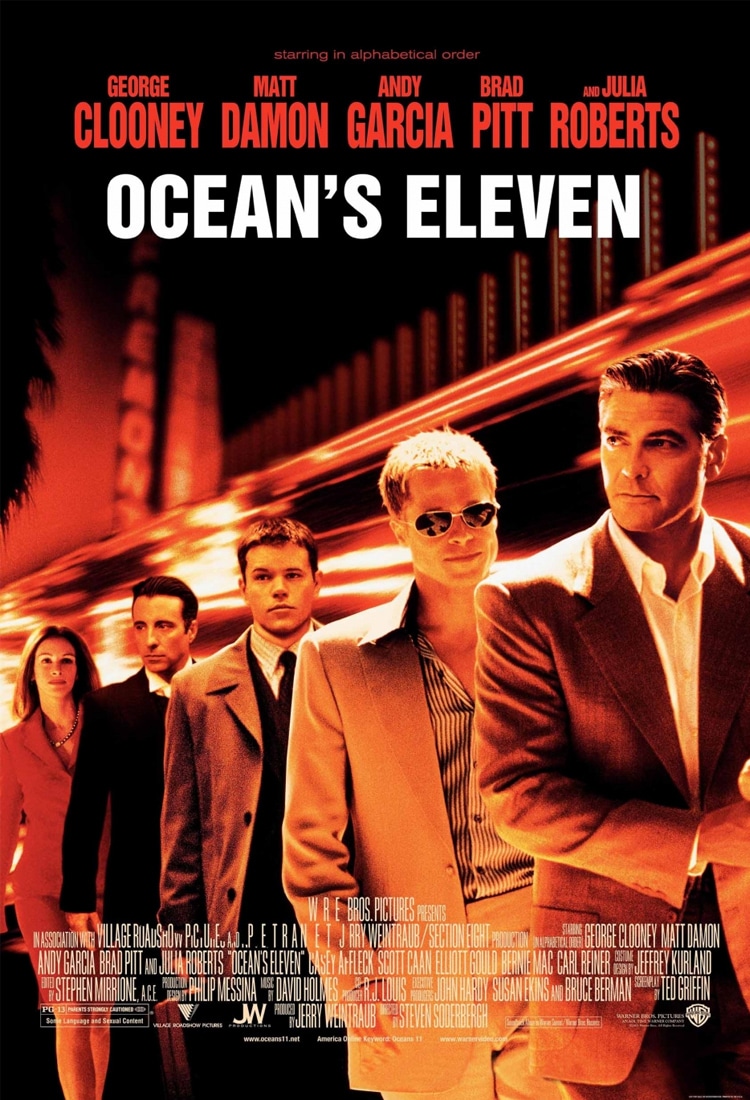 Genre: Crime, Comedy, Thriller
When it comes to Matt Damon movies, one of the first things that comes to mind is Ocean's Eleven. Our lead role in the movie, Danny Ocean, is a real action man. With just 24 hours until his parole from a New Jersey prison, he's putting the finishing touches on his next plan. By following his three rules – do no harm, steal from the undeserving, and act like you have nothing to lose – Danny will be the chief of the most elaborate casino heist in history.
Danny carefully selects 11 people for this heist. One is Linus Caldwell, played by Matt Damon. One night, Danny and his 11 carefully chosen men will steal a total of 150 million USD from three casinos owned by Terry Benedict in Los Angeles, who started dating Danny's ex-wife Tess. Danny risks both his life and the possibility of reuniting with Tess to get the amount of money he wants. But if everything goes according to Danny's elaborate plan, he won't have to choose between these two desires.
---
10) Ocean's Twelve – Ocean's 12 (2005) | IMDb: 6.5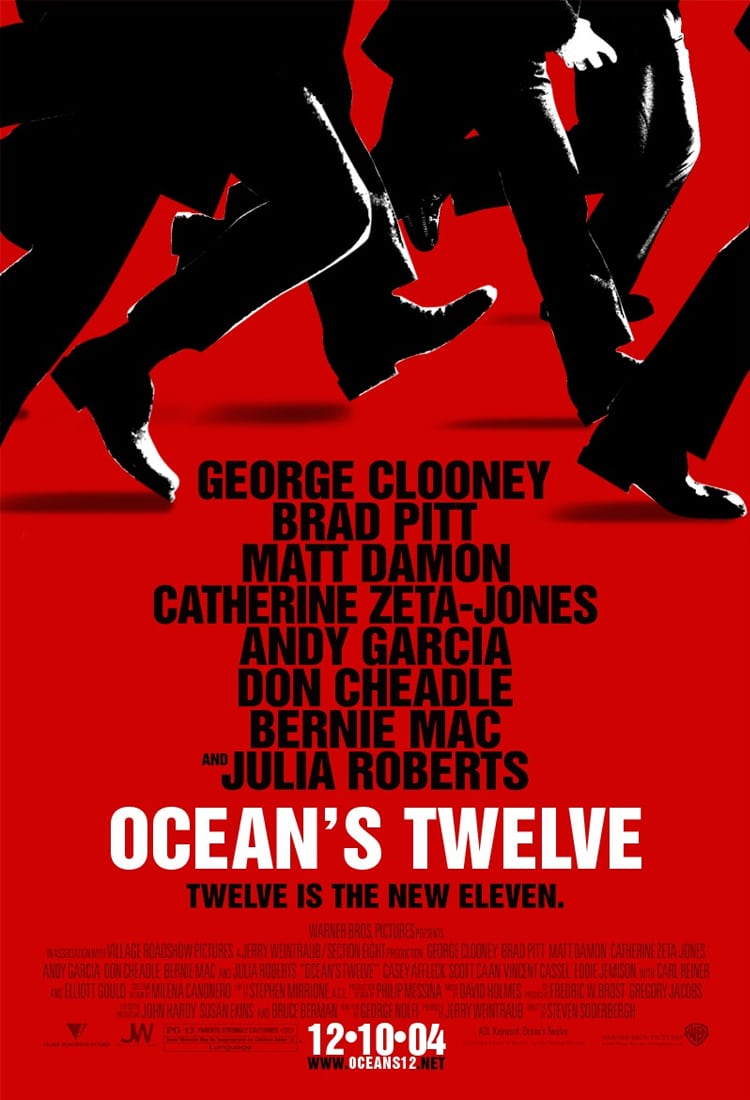 Genre: Crime, Comedy, Thriller
Danny Ocean's gang is at it again after they robbed three Las Vegas casinos in one of the most sophisticated heists ever. While they think they will enjoy the money they get, others have different plans. Terry Benedict angrily demands his money back after his casino is robbed. If the team cannot regain the money they lost, they will have to go to jail.
---
11) Ocean's Thirteen – Ocean's 13 (2007) | IMDb: 6.9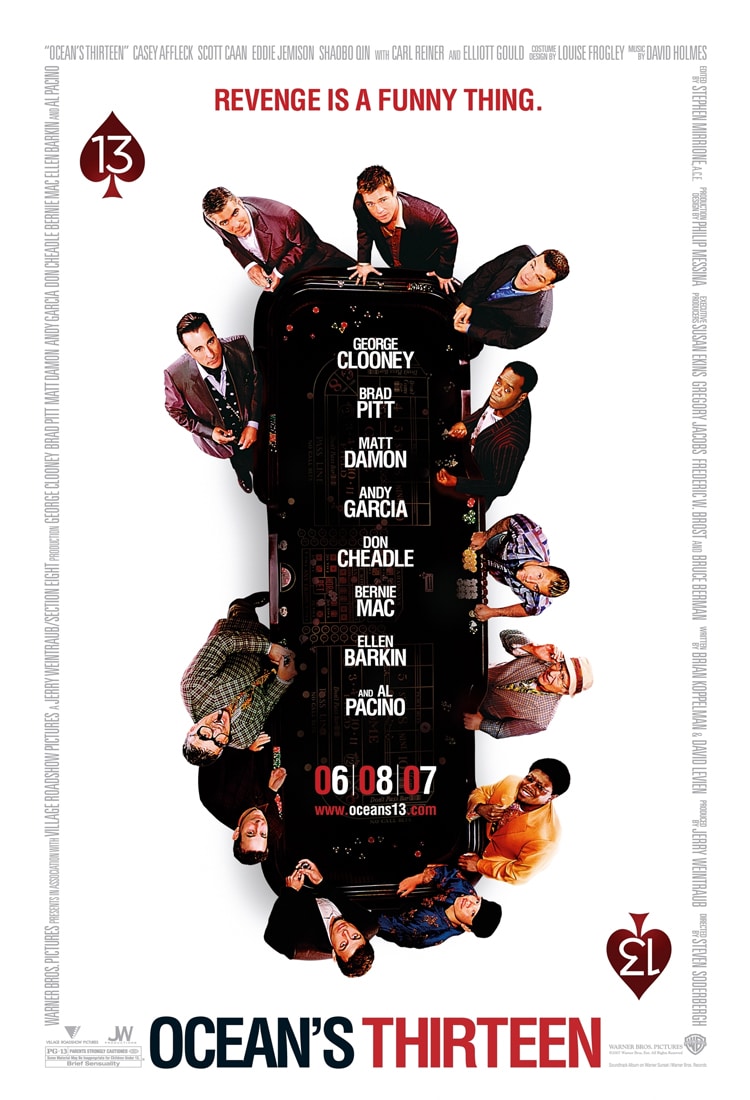 Genre: Crime, Comedy, Thriller
The beloved team is at work. Danny Ocean and his team, who have become one of the most well-known robber gangs, appear again with their adventures in their own casino. The gang now has to rob and protect their own casino. Team member Rueben Tishkoff has been hit hard by casino dealer Willie Banks. The time for revenge has come, and it will be the biggest heist the team has to prepare for.
---
12) True Grit – Tracking (2010) | IMDb: 7.6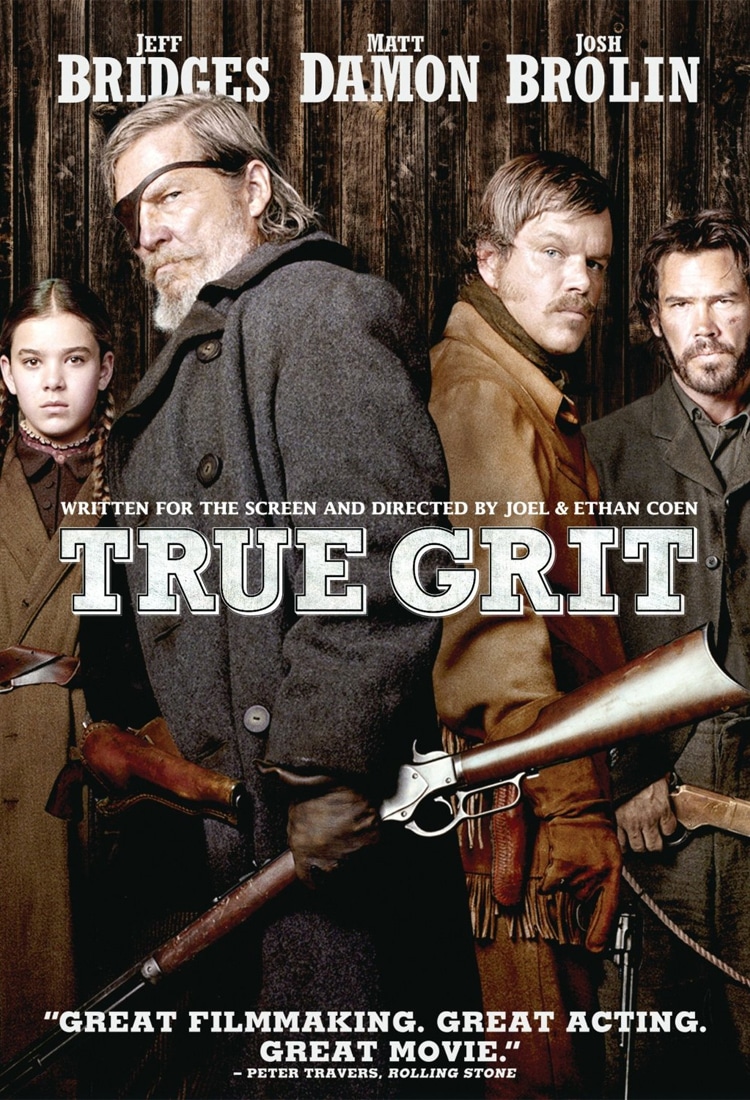 Genre: Drama, Western, Adventure
Adapted from Charles Portis' novel of the same name, In Search of the Trace tells a story of revenge on American soil after the 1870 civil war. Mattie Ross follows Tom Chaney, who is rumored to have killed his father, to Arkansas/Fort Smith to find him and avenge his father's death. To avenge his father's death from Tom Chaney, Mattie hires Rooster Cogburn, notorious as the most ruthless soldier in the country. The cop they meet on the way, LaBoeuf (Matt Damon), also wants to catch Chaney and take him back to Texas.
These three very different people come together around a chase. Each member of the group consists of very stubborn, stubborn people who follow their own moral values. While chasing this showdown, they suddenly find themselves caught in a myth of cruelty and evil, disappointment and courage, perseverance and pure love.
---
13) The Adjustment Bureau – Agents of Destiny (2011) | IMDb: 7.0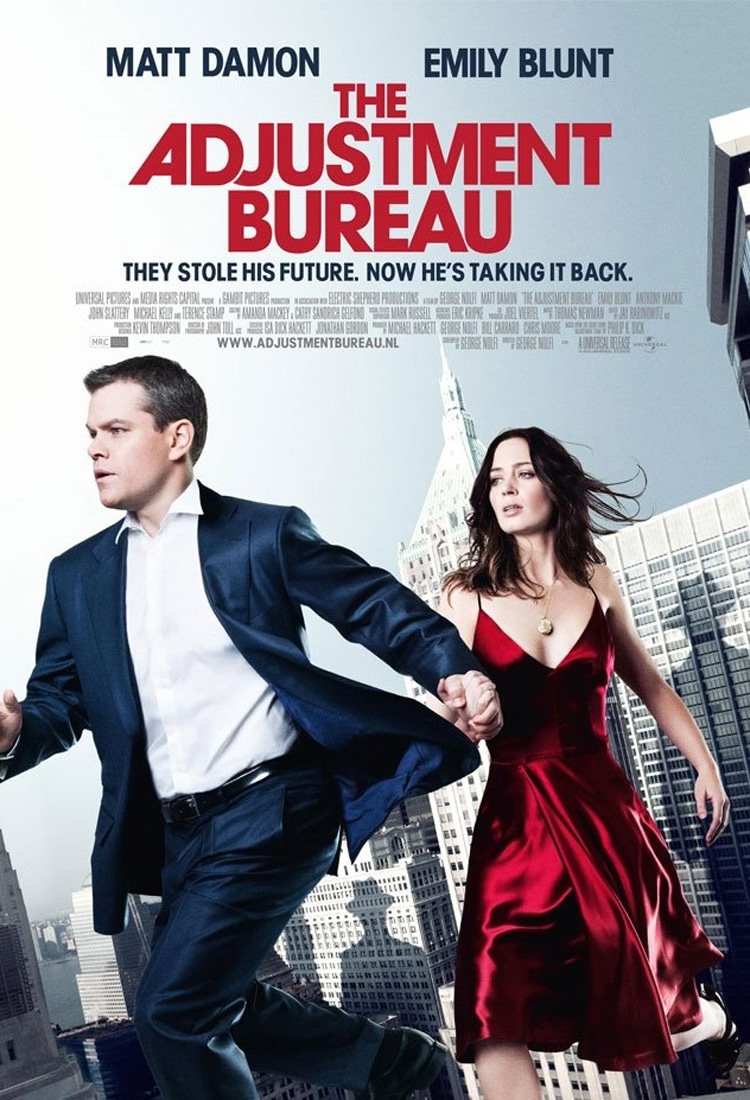 Adapted from the story of writer Philip K. Dick, the film has attracted attention with its interesting story and action-packed pace. Ambitious politician David Norris, who aspires to enter the US Senate, is unaware that his life will change completely when he meets Elise Sellas, a special and beautiful dancer who is unlike any woman he has ever met. As soon as he realizes that he has begun to fall in love with Elise, mysterious men who seem to come from another time begin to confront this sweet couple to break up and prevent their love.
Despite the persistent pressures of these men, who do their best to prevent David and Elisa from getting together with their mysterious powers, David, who does not give up and takes his destiny to be with the woman he loves, finds himself in the middle of a great danger, deviated from his path.
---
14) Elysium – Elysium : New Heaven (2013) | IMDb: 6.6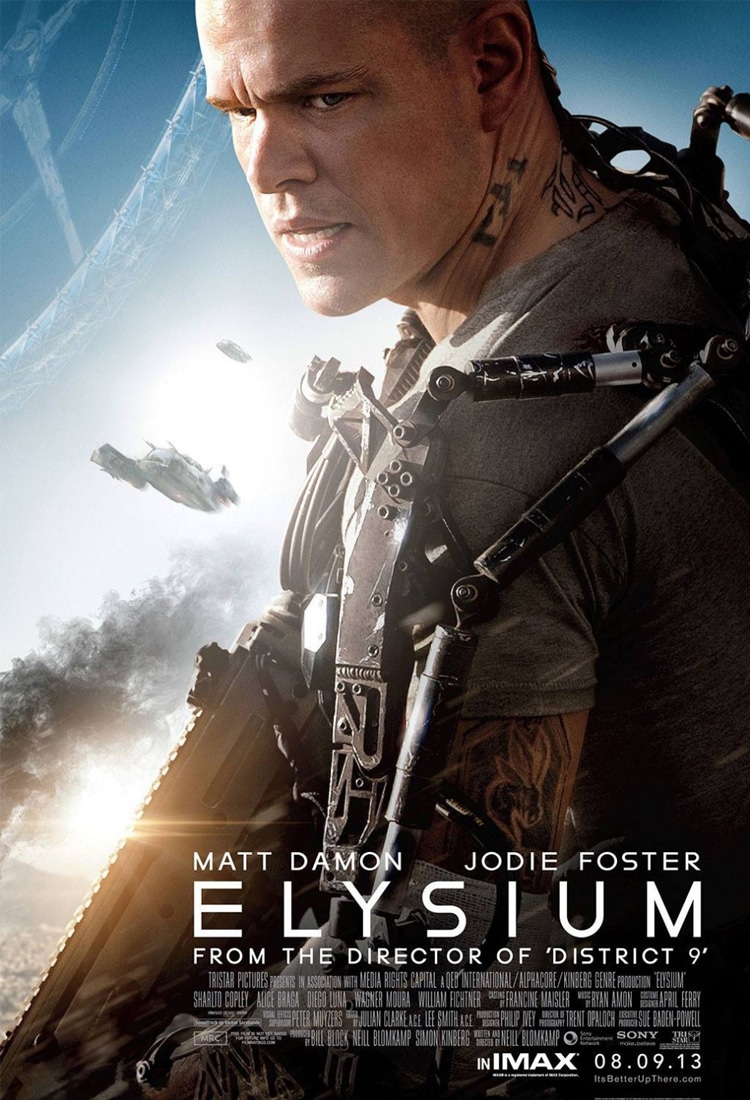 Genre: Sci-Fi, Action, Thriller
The movie, which tells about the collapsed world in 2154 and of course the task of transporting human beings to a cleaner world, contains many elements of Greek mythology. It is based on the conflict of two classes that could still exist in the world in those years. While the rich and lucky "sovereigns" live in luxury on their planet, which is at a very advanced point in the field of technology; Except for this lucky group, a very large mass needs Elysium even for their most basic needs in the rotten world. However, as a result of the agreements made, it is strictly forbidden for this crowd to enter Elysium, no matter what. Until a situation arises when an ordinary man named Max will have to go to Elysium.
---
15) The Martian- The Martian (2015) | IMDb: 8.0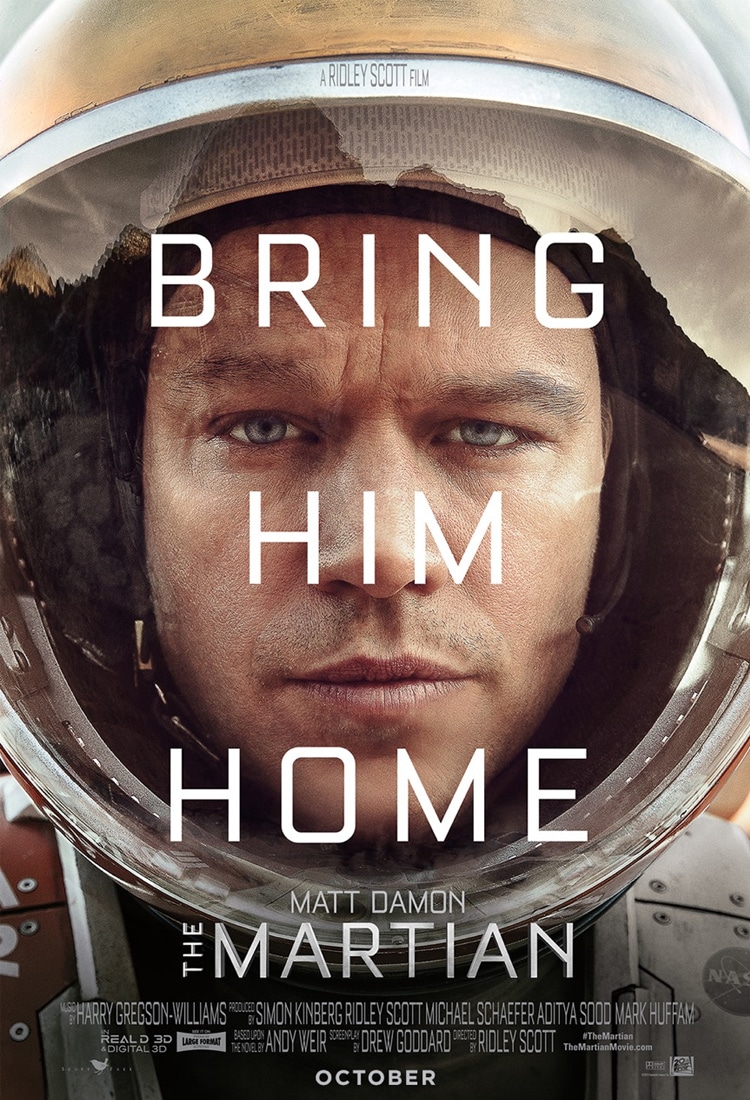 Astronaut Mark Watney (Matt Damon) is thought to have died after a severe storm during his mission to Mars and has to be abandoned on the planet by his team. But Mark Watney is actually alive and suddenly finds himself alone on Mars. With so little he has, he tries to combine his wit and stamina to send a signal to the world that he is still alive. As NASA and the people who work there for science struggle to get the "martian" stranded on the planet back home, their teammates come to the brink of a dangerous decision.
---
Our other movie lists that you can browse after the list of Matt Damon movies:
This post is also available in: Türkçe