Want to be a part of a murder mystery? Or a money laundering story? So don't worry. Netflix crime series will give you what you want.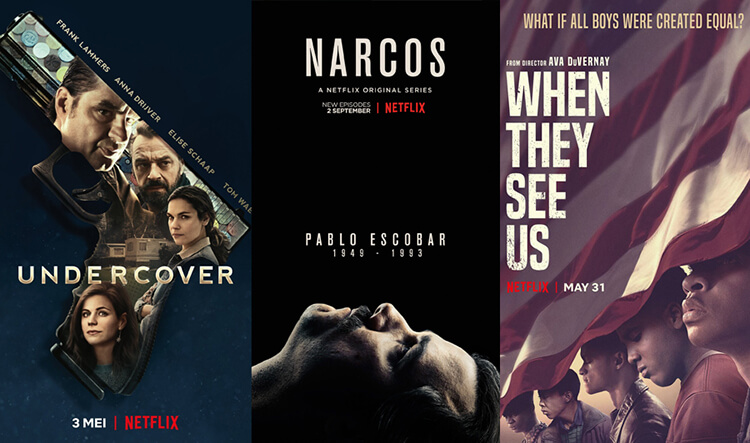 In our Netflix crime series list, we have prepared a unique list from classic productions such as
Sherlock
and
Breaking Bad
to Netflix original productions such as
Mindhunter
,
Narcos
, and
La Casa de Papel
. We have listed all the series according to their IMDb scores.
We will update this list as new series are added.
The best Netflix crime dramas
---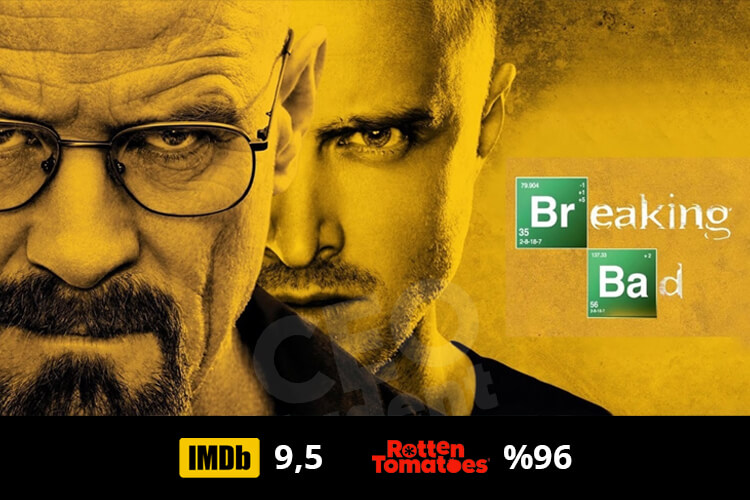 Creator : Vince Gilligan
Casts : Bryan Cranston, Aaron Paul, Anna Gunn
Walter White, a chemistry teacher at a school, is a man who lives with his family on his own. Unfortunately, Walter, who goes to the hospital due to some ailments, learns that he has lung cancer. The thing that hurts the most about the reality of death is that he will leave his family behind. In some different events, he sees serious money in the drug industry. This is the best way to finance his family in the best way possible. Moreover, this does not seem very difficult for a successful chemist. And we would love to give you a chance to this legend of 5 seasons, where the tension does not drop even for a minute.
Duration : Avg. Episode Length 49 min – 5 Seasons 62 episodes in total
---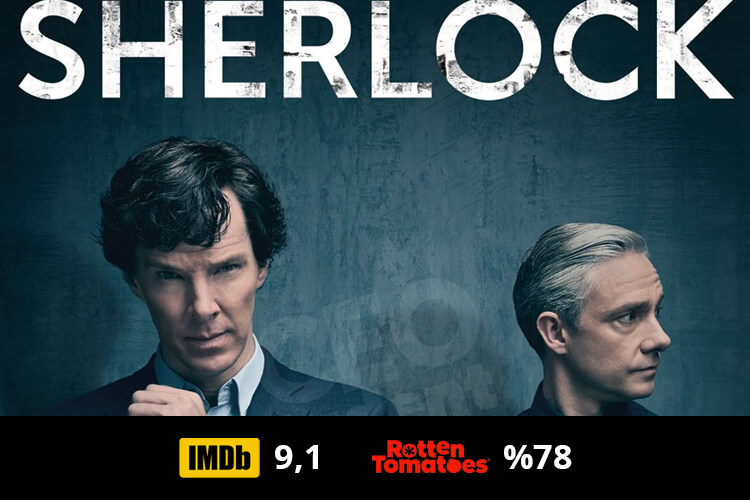 Creator : Mark Gatiss, Steven Moffat
Casts : Benedict Cumberbatch, Martin Freeman, Una Stubbs
Based on the detective Sherlock Holmes stories written by Arthur Ignatius Conan Doyle, this beautiful production comes to us with the adaptation of the script for the series. Michael Hurst, Rick Jacobson, and Jesse Warn share the director's chair. This time the story takes place in the modern world. This time, Detective Sherlock, the secrets of today's London await solutions. Next to Sherlock is again Doctor Watson. In addition to the text messages, e-mails and blogs, Sherlock continues to use the old methods, that is, his own style.
Duration : Avg. Episode Length 1 hour 28 min – 4 Seasons 15 episodes in total
---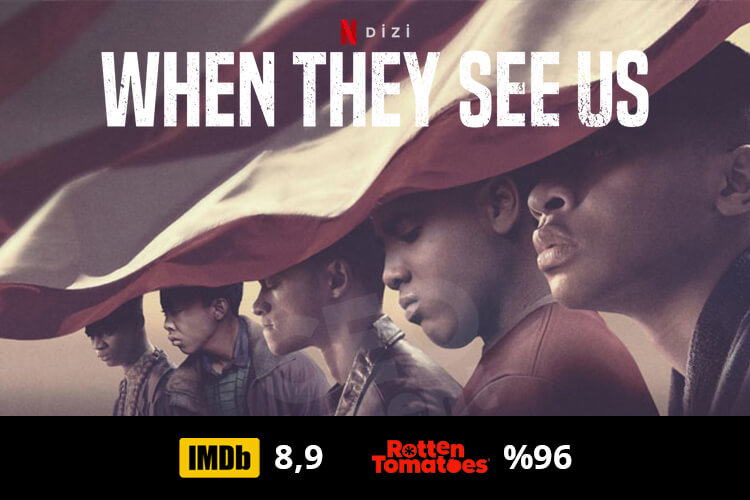 creator : Ava DuVernay
Players : Asante Blackk, Caleel Harris, Ethan Herisse
When They See Us, a real story is about the unfair trial of five teenagers named after the Central Park Five for a crime they didn't commit. Arrested for allegedly sexually assaulting a woman out for a jog in Central Park, these five teens find themselves caught up in a nationwide case. When They See Us is the series with the highest IMDb rating on our Netflix crime drama list among Netflix original productions.
Duration : Avg. Episode Length 1 hour 10 min – 1 Season 4 episodes in total
---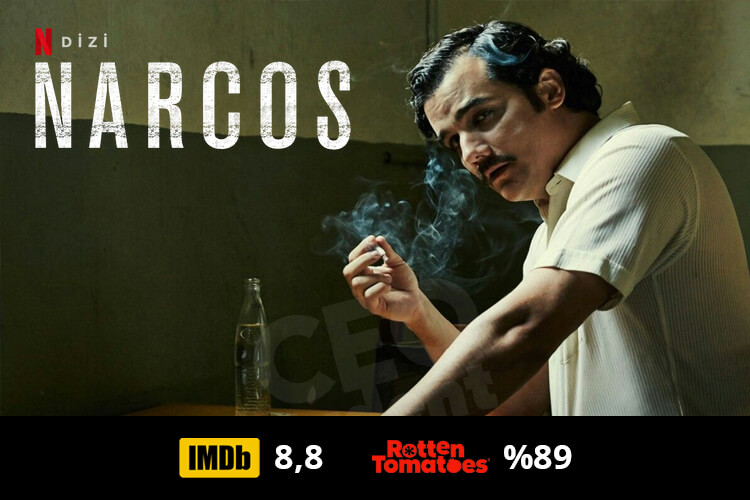 Creator : Carlo Bernard, Chris Brancato, Doug Miro
Casts : Pedro Pascal, Wagner Moura, Boyd Holbrook
Narcos is based on the real-life story of Pablo Escobar, one of the most significant drug barons in history. It tells how Escobar founded a huge drug kingdom, how he ran the business, and how he built a network that spanned the whole world. Opposite Escobar is the USA. The American feds do their best to bring down this criminal network. Shortly after, Mexican agent Javier Pena is sent from the United States to Colombia to capture Escobar.
Duration : Avg. Episode Length 49 min – 3 Seasons 30 episodes in total
---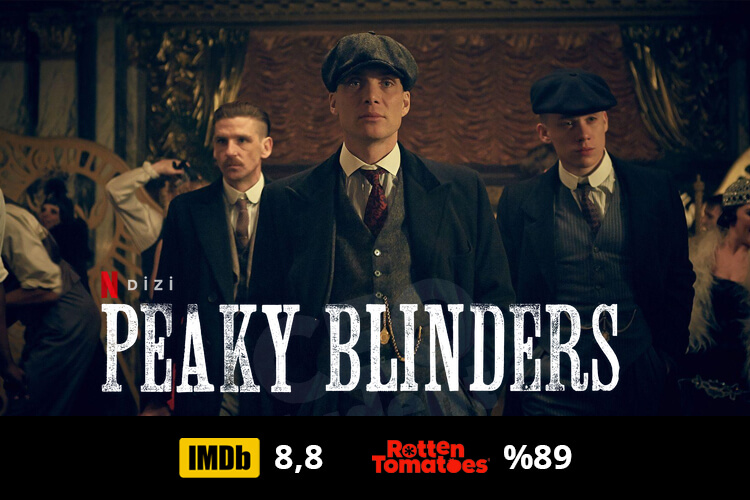 Creator : Steven Knight
Casts : Cillian Murphy, Paul Anderson, Helen McCrory
We are the guests of Shelby's gang in England during the Second World War. Peaky Blinders, which has won many awards, is a series that should not be missed for those who like series that tell about a certain historical period. In general, Peaky Blinders, which tells about gang life in England, satisfies the audience with its action and artistic aspects.
Duration : Avg. Episode Length 1 hour – 7 Seasons 37 episodes in total
---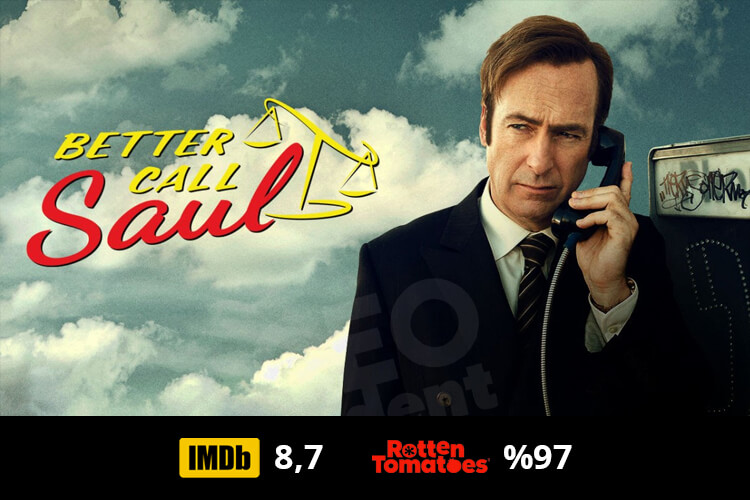 Creator : Vince Gilligan, Peter Gould
Casts : Bob Odenkirk, Rhea Seehorn, Jonathan Banks
Events in Better Call Saul, where the theme of Crime and Drama is processed, begin in 2002. It is possible to see many of the legendary characters of Breaking Bad in the series, which focuses on the story of Saul, whom we know from Breaking Bad. Jimmy, a lawyer in some financial difficulties, has made it his goal to win customers, apart from trying to win cases. While all this is going on, Jimmy has to grapple with the dangers around him.
Duration : Avg. Episode Length 46 min – 6 Seasons 63 episodes in total
---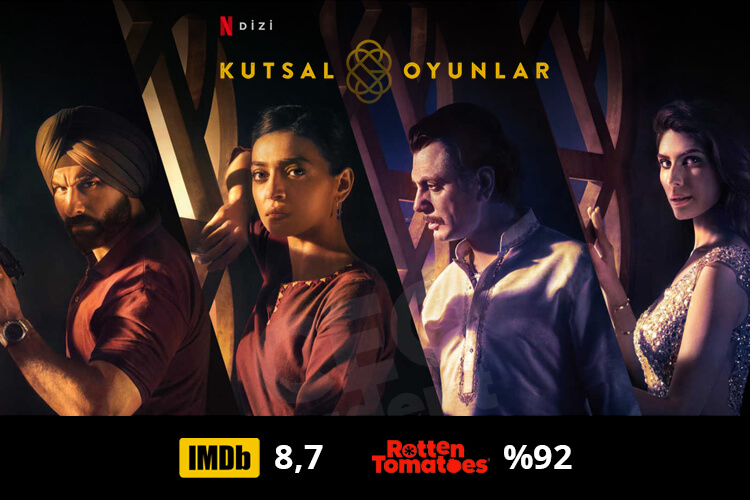 Creator : Varun Grover
Casts : Saif Ali Khan, Nawazuddin Siddiqui, Neeraj Kabi
Sacred Games begins with the struggle of Sartaj Singh, who has been overshadowed by his father and dreams of being a cop as successful as his father, in Bombay's shattered police force. One day, Sartaj gets a call and learns that the person on the phone is Bombay's most uncanny mafia, Ganesh Eknath Gaitonde. Sartaj begins to make great efforts to reach Gaitonde. During this effort, Sartaj begins to gain terrifying information. For example, he soon learns that there will be a major attack in Bombay. Will Sartaj be able to reach Gaitonde? How will he get out of all these games?
Duration : Avg. Episode Length 50 min – 2 Seasons 16 episodes in total
---
8. Sons of Anarchy | IMDb: 8.6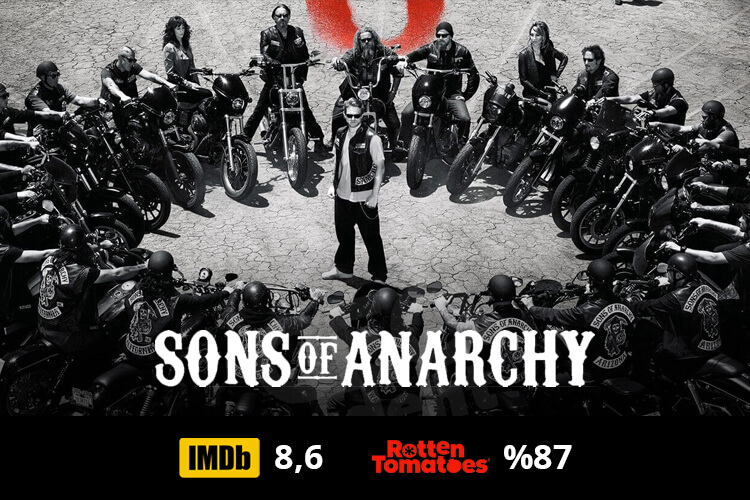 Creator : Kurt Sutter
Casts : Charlie Hunnam, Katey Sagal, Mark Boone Junior
MC, a motorcycle club, takes place in a small town in California trying to maintain its own illegal existence despite the law enforcement. In addition to resisting the crime and drug network of the region, it strives to maintain the unruly life in it. How long will MC members be able to protect this marginal and illegal life?
Duration : Avg. Episode Length 45 min – 7 Seasons 92 episodes in total
---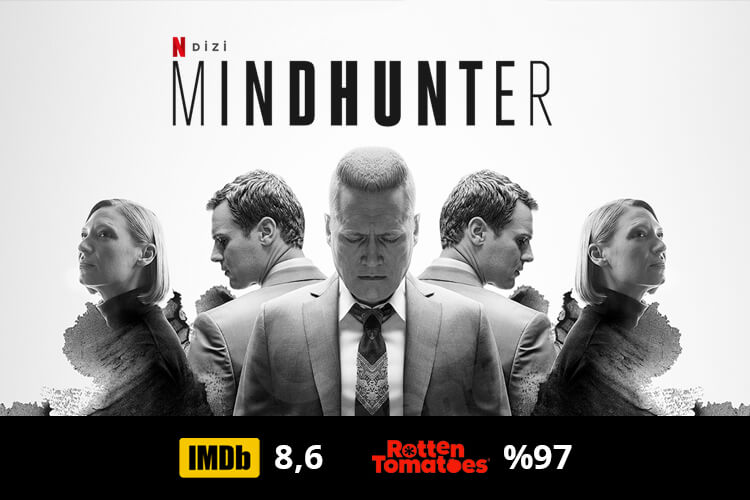 Creator : Joe Penhall
Casts : Jonathan Groff, Holt McCallany, Anna Torv
Telling the story of the creation of the FBI behavioral sciences department, Mindhunter has a true story. Mindhunter, which examines why people commit crimes in general and the elements that push a person to commit crimes, will give you new perspectives on sociology and psychology. Since the characters and the serial killers they talk about really lived in their time, the impressiveness of the series increases in parallel. Starring actors such as Jonathan Groff, Holt McCallany, and Anna Torv, Mindhunter is among the series that can be finished in one fell swoop. However, it is perfect for those who love crime, psychology, and sociology.
Duration : Avg. Episode Length 1 hour – 2 Seasons 19 episodes in total
---
10. Line of Duty | IMDb: 8.6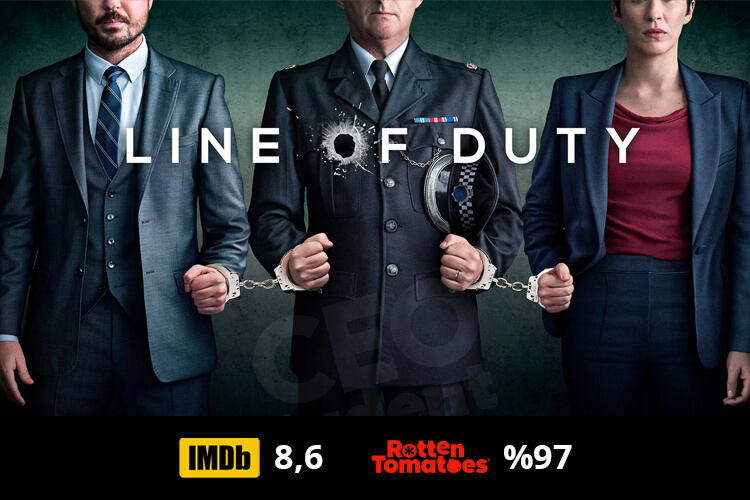 Creator : Jed Mercurio
Casts : Martin Compston, Vicky McClure, Adrian Dunbar
In a police raid on Line Of Duty, a serious drama about police corruption, things didn't go as hoped. Detective Steve Arnott is strongly against the cover-up. The series, which lasted for 2 seasons, features important names such as Martin Compston and Vicky McClure.
Duration : Avg. Episode Length 1 hour – 6 Seasons 35 episodes in total
---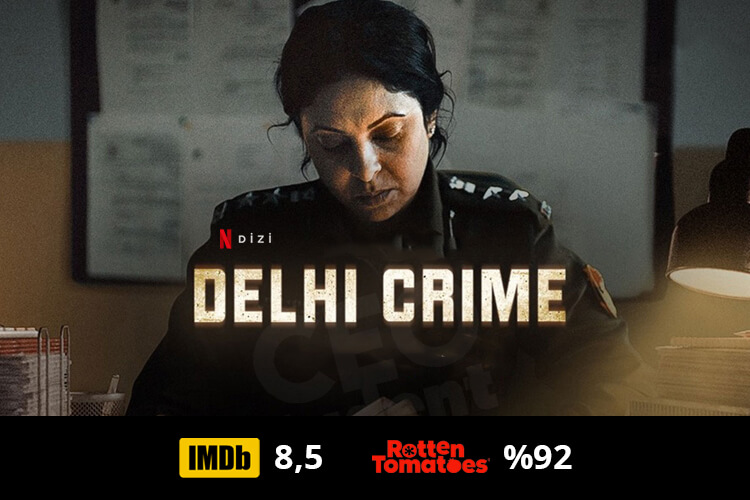 Creator : Richie Mehta
Casts : Shefali Shah, Rajesh Tailang, Rasika Dugal
Delhi Crime is based on the investigation opened after the rape of a brutal gang involved in India. The series deals with events that actually happened. Greater post-litigation impact brings with it stricter laws. Thus, the voice of the victim will finally be heard in this developing country. This investigation will be a rebellion.
Duration : Avg. Episode Length 50 min – 1 Season 7 episodes in total
---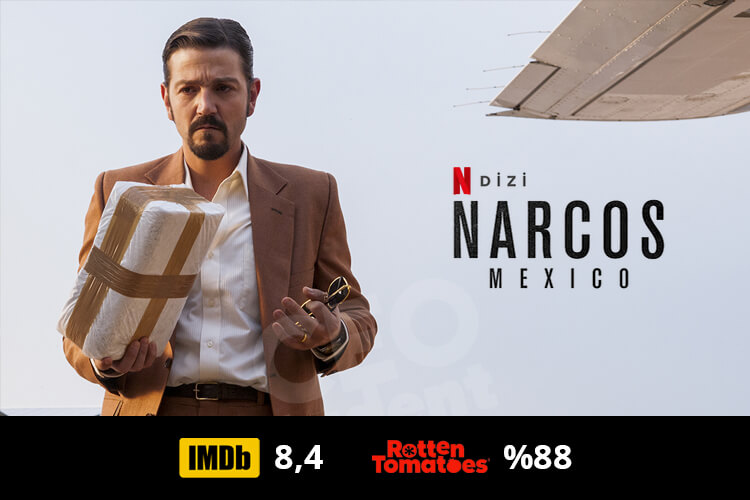 Creator : Carlo Bernard, Chris Brancato, Doug Miro
Casts : Diego Luna, Scoot McNairy, José María Yazpik
Narcos: Mexico, which has no direct relation to the Narcos series in the context of the story, tells about independent drug traffickers and the rise of the Guadalajara Cartel in the 1980s. DEA agent Kiki Camarena's fight against these cartels is the focus of the series.
Duration : Avg. Episode Length 50 min – 2 Seasons 20 episodes in total
---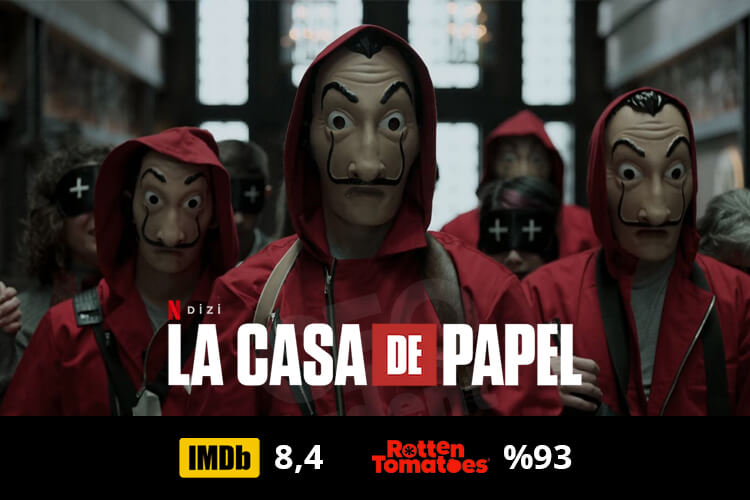 Creator : Alex Pina
Casts : Úrsula Corberó, Álvaro Morte, Itziar Ituño
The Professor, who brings together the notorious criminals of history, has a big robbery in mind. He plots for a long time to rob the Royal Mint of Spain. He assembles the team and starts training them. Considering all kinds of possibilities, the Professor teaches in every field. Now the plan is perfectly ready and the team steps into the mint. Then all Spain and the world turn their eyes to the mint. The hostages inside, the huge crowd supporting the robbery outside, the police force, the robbery team and the fast-paced minutes. A mind-blowing robbery will draw you in.
Duration : Avg. Episode Length 1 hour 10 min – 4 Seasons 31 episodes in total
---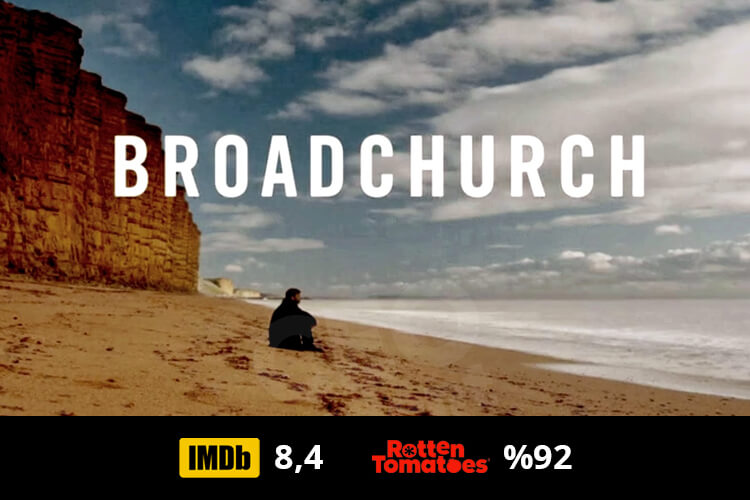 Creator : Chris Chibnall
Casts : David Tennant, Olivia Colman, Jodie Whittaker
Broadchurch, starring David Tennant in the title role, is an area where the crime rate is shallow, and its residents live peacefully. Worried about other children as a result of the death of an 11-year-old child, the locals want the incident to be resolved. Detective Alec Hardy and his assistant Ellie Miller are assigned to solve this mysterious case.
Duration : Avg. Episode Length 48 min – 3 Seasons 24 episodes in total
---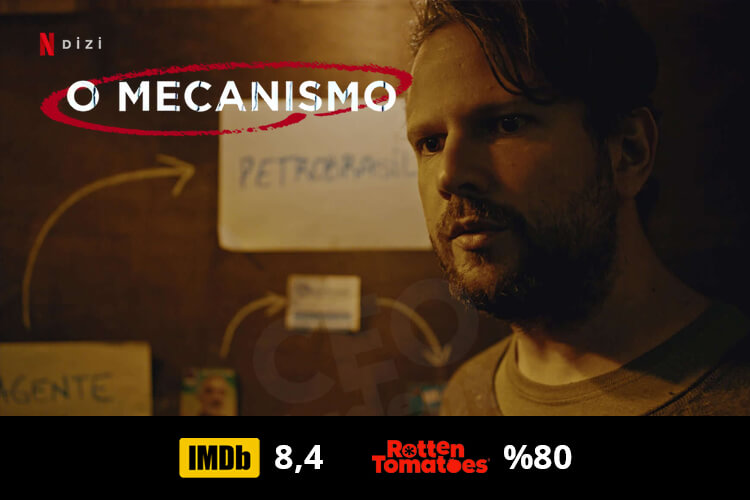 Creator : Jose Padilha
Casts : Caroline Abras, Selton Mello, Enrique Diaz
The Mechanism Also known as the production is a successful South American TV series. Elena Soarez wrote the screenplay for the series, which was inspired by real events in Brazil. In the series, we watch the reflections of an extensive corruption case, which a group of detectives reveals to the people around. As much as it is a crime series, it is a political and sociological series. We recommend watching it if you are interested in the world order, media, politics, and corruption.
Duration : Avg. Episode Length 41 min – 2 Seasons 16 episodes in total
---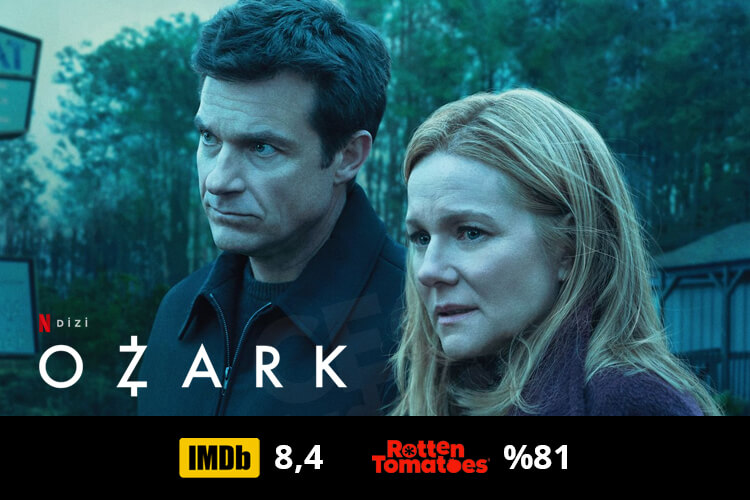 Creator : Bill Dubuque, Mark Williams
Casts : Jason Bateman, Laura Linney, Sofia Hublitz
Ozark tells the money laundering story of an investment banker father who specializes in money laundering and the problems he faced with his family along the way. Father Martin goes to Ozark with his family to launder more money. Although everything seems easy on the plan, the family and Martin are not getting out of trouble because of this strange place and the problems experienced.
Duration : Avg. Episode Length 1 hour – 3 Seasons 30 episodes in total
---
17. American Crime Story | IMDb: 8.4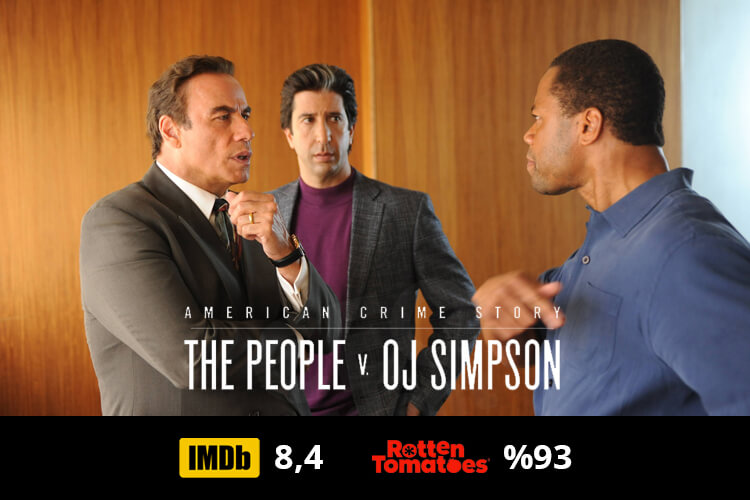 Creator : Scott Alexander, Larry Karaszewski, Tom Rob Smith
Casts: Sarah Paulson, Annaleigh Ashford, Sterling K. Brown
Do you like seeing the same characters throughout the seasons, or do you like innovations? Should the series have only one subject, or should each episode and each season be different subjects? Suppose your answer is to watch other characters and different topics every season, especially if you want to get a general matter of crime. In that case, the series you should watch is American Crime Story. In the 1990s, there was a case that America followed with excitement and fear. The O.J. Simpson case. This case, in which O.J. Simpson, an American football star and also an actor, was tried for the murder of his wife and was followed by thousands of people, is the subject of the first season of the series. Wouldn't you like to watch the case, which we followed in the media at that time, from the TV series?
Duration (first season) : Cover. Episode Length 42 min – 10 episodes
---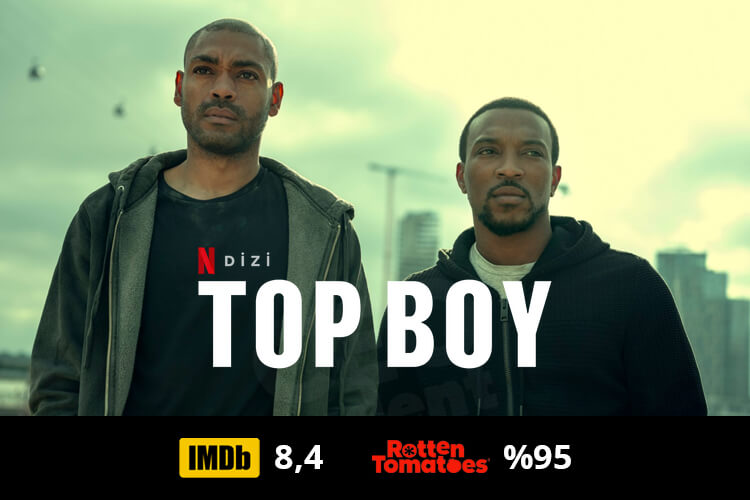 Creator : Ronan Bennett
Casts : Ashley Walters, Kane Robinson, Shone Romulus
Ball Size brings the world of drugs in London together with the audience. It allows us to realistically and effectively see the brutality of this world, the addicts' downfall, and the rivalry between vendors. Dushane, one of the series's main characters, lived in Jamaica-Kingston, which is in the south of Cuba, and had to come to London because of some events. In the first episode, we have the opportunity to see the drug traffic and prisons in Jamaica. We witness the rise of Dushane and Sully among the young people involved in crime and the struggle for life of the criminals in the series set in the crime district in East London.
Duration : Avg. Episode Length 1 hour – 4 Seasons 19 episodes in total
---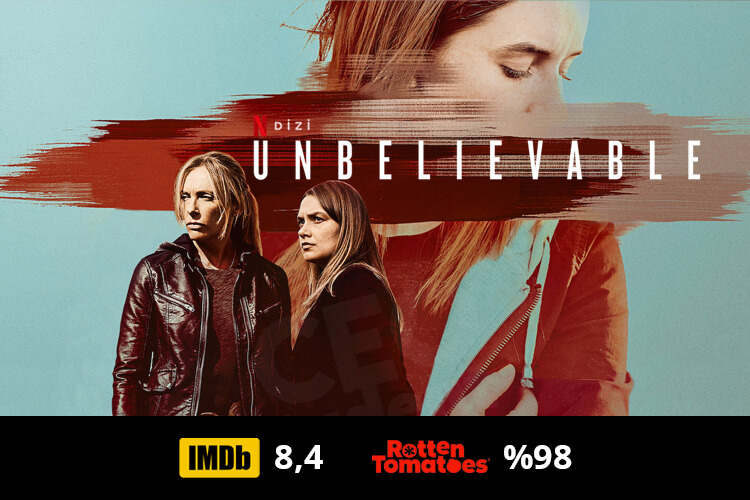 Creator : Susannah Grant, Michael Chabon, Ayelet Waldman
Casts : Kaitlyn Dever, Toni Collette, Merritt Wever
Unbelievable is adapted from a true story. Marie is a young girl. She complains about had being raped. However, Marie is accused of saying that this complaint is unfounded. Two female detectives are assigned to look into this case. Is Marie telling the truth, or is she trying to deceive people?
Duration : Avg. Episode Length 48 min – 1 Season 8 episodes in total
---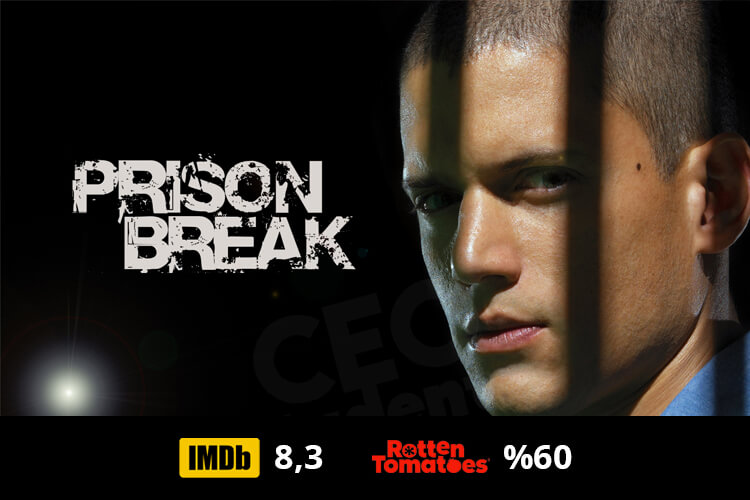 Creator : Paul Scheuring
Casts : Dominic Purcell, Wentworth Miller, Amaury Nolasco
Michael Scofield is a structural engineer who decided to kidnap his brother, wrongfully arrested for murder, from Fox River Prison. His brother is accused of killing the brother of the US Vice President, and the price for this crime is death. Brilliant Michael Scofield hatches an unbelievable plan. He goes to the bank, makes a robbery, and has his brother sent to prison. Michael has an ingenious plan. But a notorious mafia hitman, a notorious guard, and other inmates thwart Michael's plan.
Duration : Avg. Episode Length 44 min – 6 Seasons 91 episodes in total
---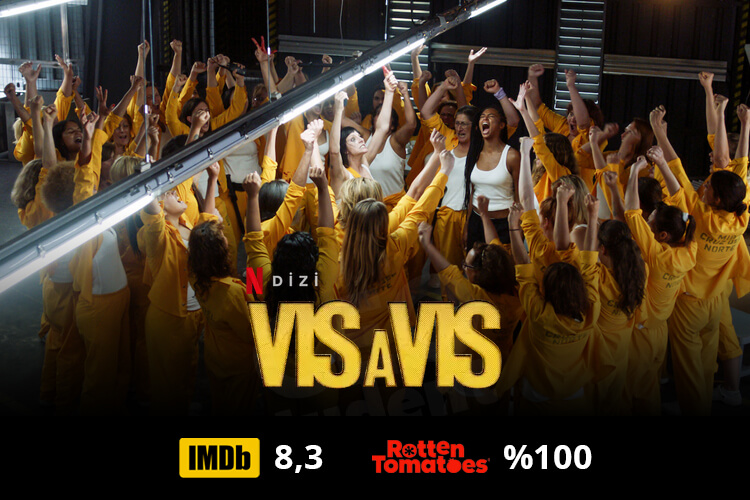 Creator : Iván Escobar, Esther Martínez Lobato, Álex Pina
Casts : Alba Flores, Maria Isabel Diaz Lago, Marta Aledo
The main character of the series Vis a Vis, Macarena Ferreiro, her life turns upside down when she falls in love with her boss. Her devotion to her boyfriend causes Macarena to be tricked and caught. Sentenced to 7 years in Cruz del Sur prison, Macarena has to struggle to live in a world she never knew existed.
Duration : Avg. Episode Length 53 min – 4 Seasons 51 episodes in total
---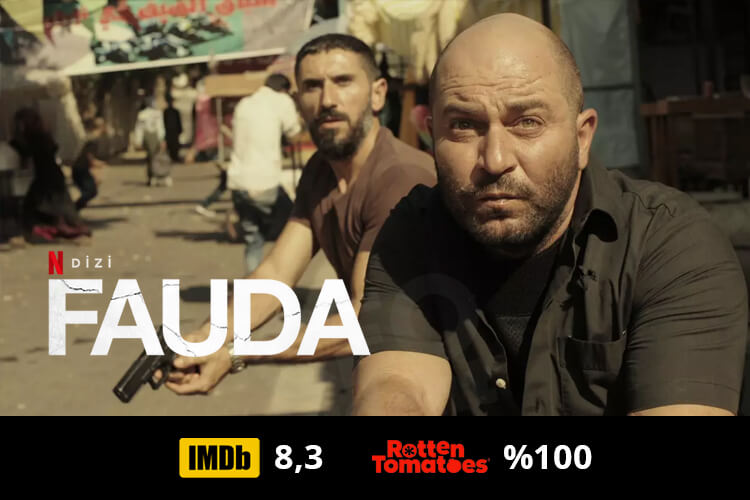 Creator : Avi Issacharoff, Lior Raz
Casts : Lior Raz, Itzik Cohen, Neta Garty
Fauda tells the story of a former agent who finds out that the terrorist he thinks he killed is alive. Doron Kavillio is an Israeli agent who is after the Hamas leader. Having finished his mission by killing Abu Ahmad, Doron quits his job and starts a new life for himself. When his former boss calls Doron one day, he will return to the old life he wanted to escape from. Learning that Abu Ahmad is alive, Doron will take action this time to complete his mission.
Duration : Avg. Episode Length 1 hour – 3 Seasons 36 episodes in total
---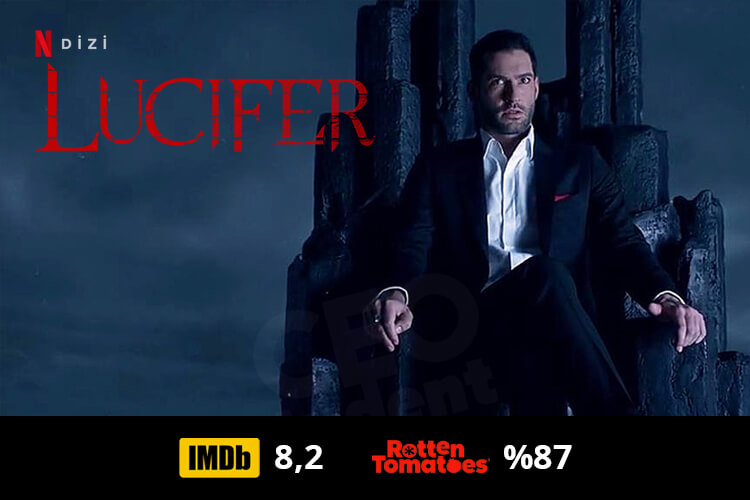 Creator : Tom Kapinos
Casts : Tom Ellis, Lauren German, Kevin Alejandro
Lucifer, the dark lord of hell, is unhappy and stuck in the dark world he is in. He resigns and opens a bar in Los Angeles. Lucifer, whose most important talent is to reveal people's hidden passions, begins to support the Los Angeles Police Department in helping criminals after the murder committed next to him. On the other hand, an angel named Amenadiel is pressuring him to return to Hell, which has been left unattended.
Duration : Avg. Episode Length 42 min – 6 Seasons 84 episodes in total
---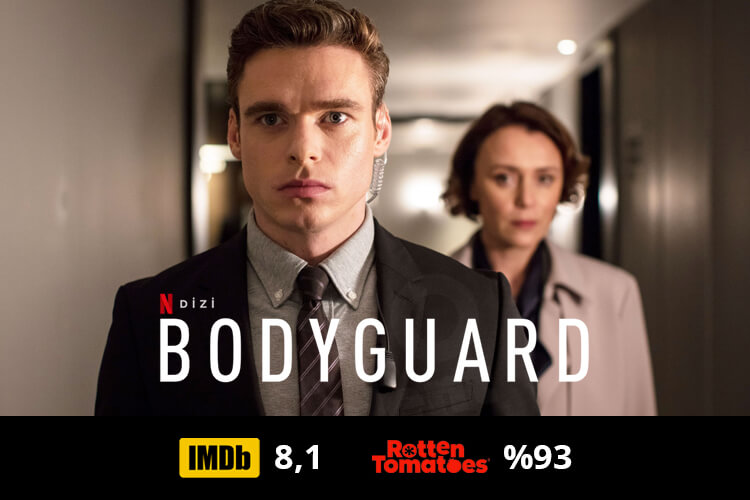 Creator : Jed Mercurio
Casts : Richard Madden, Sophie Rundle, Vincent Franklin
In the series Bodyguard, a war veteran accidentally becomes famous throughout the country as an obstacle to a suicide bomb attack on his train. Thereupon, he is assigned to protect one of the country's important ministers. The second season of the series, which received great acclaim with its action-packed first season, focuses on different relationships and secrets that should not be revealed.
Duration : Avg. Episode Length 1 hour – 1 Season 6 episodes in total
---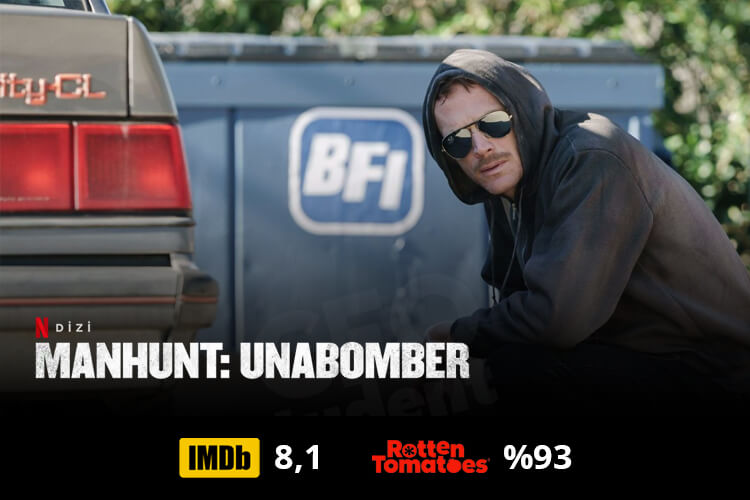 Creator : Andrew Sodroski, Jim Clemente, Tony Gittelson
Casts : Gethin Anthony, Arliss Howard, Kelly Jenrette
Have you heard of Theodore J.Kaczynski, who caused the death of 3 people with the bombed letters he sent? Nicknamed the Unabomber, Kaczynski is one of the FBI's greatest criminal geniuses. The Manhuntseries is based on the story of Kaczynski. A criminal profiler from the FBI tracks the events to uncover Kaczynski's profile. This profile really has a very important place in his capture.
Duration : Avg. Episode Length 1 hour – 2 Seasons 18 episodes in total
---
26. How to Get Away with Murder | IMDb: 8.1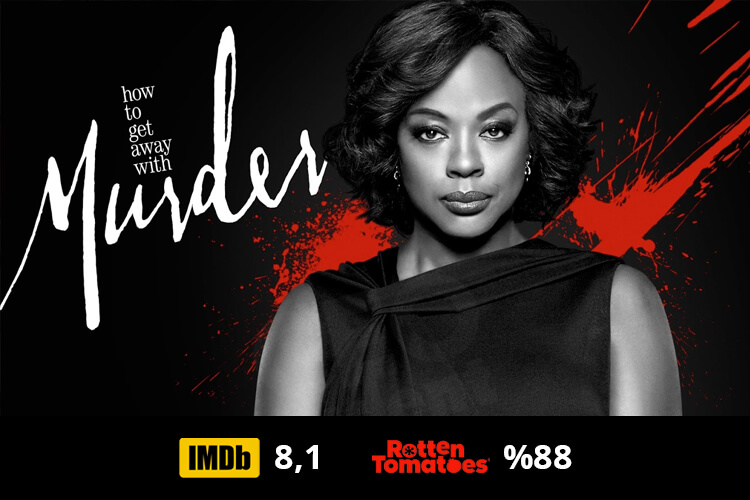 Creator : Peter Nowalk
Casts : Viola Davis, Billy Brown, Jack Falahee
Can you learn from a law professor how to hide a murder? It is a drama about a group of law students whose lives are changed by a strange professor who comes to their classes. Strange professor Annalize Keating is torn between her personal life and her work life. Between these commutes, they fall into a murder plot with a group of students who are taking their lessons. How will Keating, who teaches criminal defense courses, reflect her academic knowledge to theory?
Duration : Avg. Episode Length 43 min – 6 Seasons 90 episodes in total
---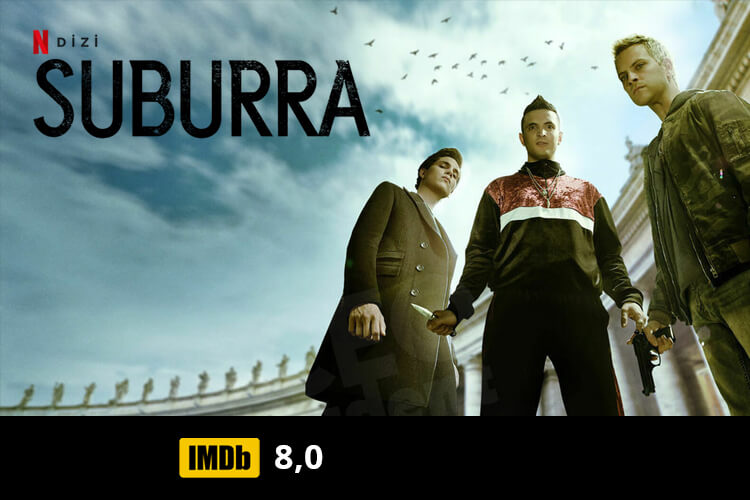 Creator : Daniele Cesarano, Barbara Petronio
Casts : Alessandro Borghi, Giacomo Ferrara, Eduardo Valdarnini
Suburra is based on the real events of the Mafia Capitale investigation. The focus of the series is about power struggles between organized crime, politicians, and churchmen; corruption. It tells the story of how the coastal city of Ostia, near Rome, became the center of gambling and crime. The fight for land in Ostia in 2008 turns into a dangerous war for the parties.
Duration : Avg. Episode Length 50 min – 2 Seasons 18 episodes in total
---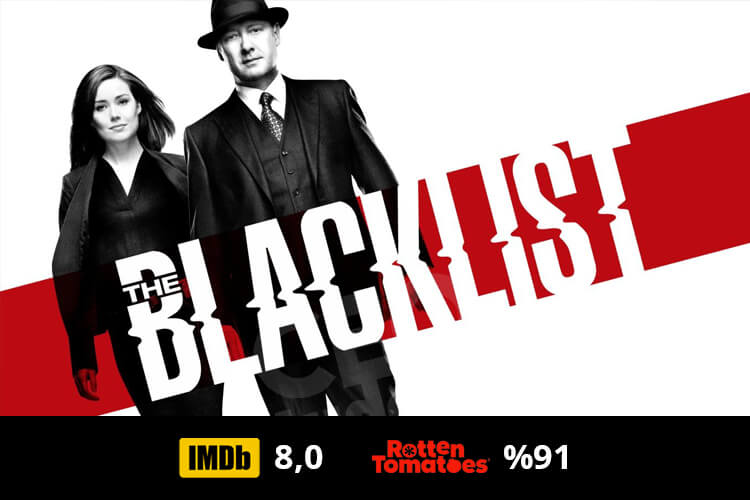 Creator : Jon Bokenkamp
Casts : James Spader, Megan Boone, Diego Klattenhoff
There are many criminals wanted all over the world. However, there are some who are the most wanted criminals all over the world. Well, is it possible for one of these notorious criminals to surrender voluntarily, especially when he could never be released as a result of his crimes? Raymond Reddington is one of those criminals. He tells the FBI that he wants to surrender. However, there are some conditions. He would give his list of wanted criminals in return for the dozens of crimes he committed, and he would get his freedom. Of course, that wasn't the only condition. He works with Elizabeth Keen of the FBI to catch criminals together. Keen accepts this and they get to work.
Duration : Avg. Episode Length 43 min – 8 Seasons in total, 153 episodes
---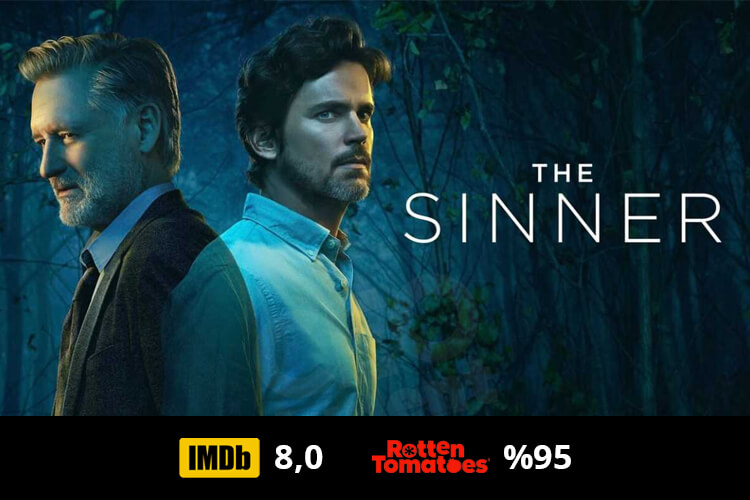 Creator : Derek Simonds
Casts : Bill Pullman, Dohn Norwood, Adam LeFevre
Cora Tannetti has a beautiful family, a loving wife and a son. Going to the lake to spend time with her family on a beautiful summer day, Cora unexpectedly kills someone. No one can fully understand the reason, neither his wife nor his family. Why did Cora kill someone, was something wrong? Detective Harry Ambrose will answer these questions and try to clarify the queries. The Sinner, in which we will delve deeper into the causes of anger, violence, and fear, is based on the book of the same name by Petra Hammesfahr.
Duration : Avg. Episode Length 45 min – 4 Seasons 25 episodes in total
---
30. Queen of the South | IMDb: 7.9
Creator : MA Fortin, Joshua John Miller
Casts : Alice Braga, Hemky Madera, Peter Gadiot
Teresa Mendoza makes a living as a drug dealer. Teresa Mendoza's drug dealer boyfriend Guero is unexpectedly murdered in Mexico by drug cartels. Teresa, who had to take refuge in America, where she went as a fugitive, is taken care of by someone from the past and raises her to overthrow the drug cartels. Teresa grows up, strengthens herself, and struggles to become the cartel leader. Queen of the South gives you the opportunity to watch the story of Teresa, who came out of the outback, turning into a queen.
Duration : Avg. Episode Length 42 min – 5 Seasons 54 episodes in total
---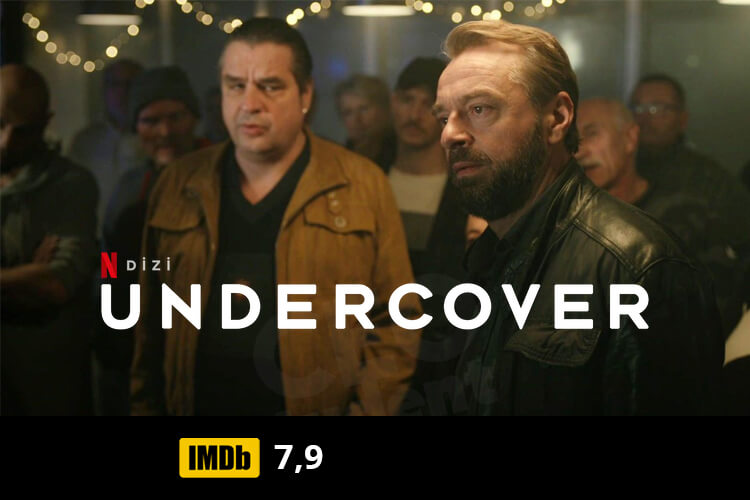 Creator : Lars Damoiseaux, Eveline Hagenbeek, Piet Matthys.
Casts : Tom Waes, Anna Drijver, Frank Lammers
We live in a world full of drug traffickers. But some have the kind of wealth and intelligence that will make your lips fly. Undercoveris a crime series adapted from real stories. Ferry Bouman is one of the world's largest drug manufacturers. He lives in an ultra-luxury villa on the Dutch-Belgian border. Using his intelligence, he has established an incredible order, and it is much more difficult to catch him, contrary to what is expected. Two police officers try to sneak into Bouman's life. They will join the gang without him noticing, then collect the evidence and capture Bouman. However, the account at home does not always fit the market. An adventurous adventure begins.
Duration : Avg. Episode Length 50 min – 2 Seasons 17 episodes in total
---
32. Blackmail (El inocente) | IMDb: 7.9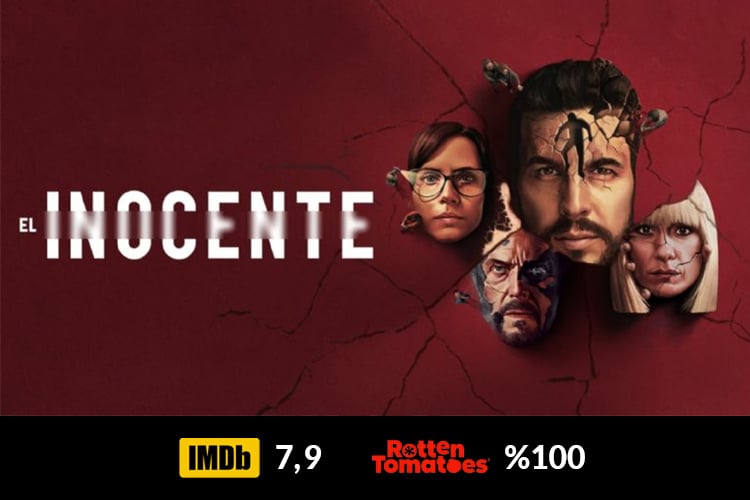 Creator and Director : Oriol Paulo
Casts : Mario Casas, Xavi Sáez, Santi Pons
Blackmail tells the story of Mateo, who, in his teenage years, is unfortunately involved in a fight and unintentionally becomes the murderer. Mateo goes to jail for this fight 9-10 years ago. After serving his sentence, he and his wife, Olivia, aim to establish a new life to offer a comfortable future to their children, whom he loves very much. But one day, they find themselves in a series of strange events with a strange news they receive. Mateo has to try to solve and make sense of these interesting events that he cannot make sense of.
Duration : Avg. Episode Length 58 min – 1 Season 8 episodes in total
---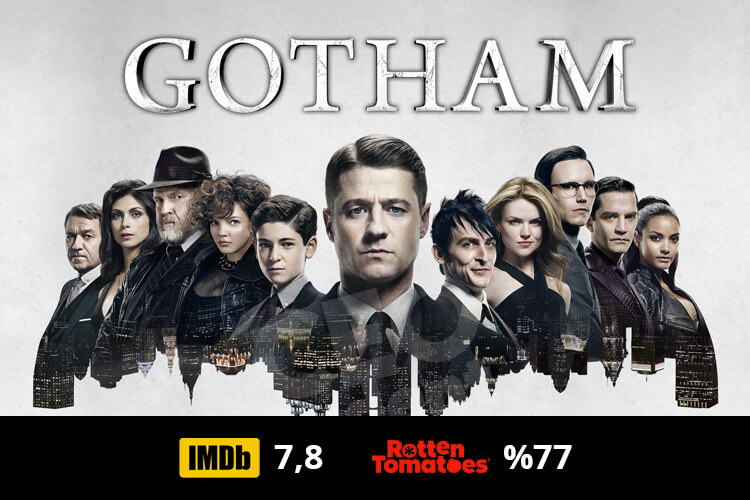 Creator : Bruno Heller
Casts : Ben McKenzie, Jada Pinkett Smith, Donal Logue
In the city of Gotham, which we know as Batman's city, one of the heroes of DC Comics, the series tells about the time before Batman. James Gordon of the Police Department will accompany Bruce in the story of his transformation into Batman. They will also fight many crimes and evil characters in the city. In the series, we have the opportunity to see the characters of the world of Batman, such as Penguin, Catwoman, Poison Ivy, and The Puzzler, in their youthful state.
Duration : Avg. Episode Length 42 min – 5 Seasons in total 100 episodes
---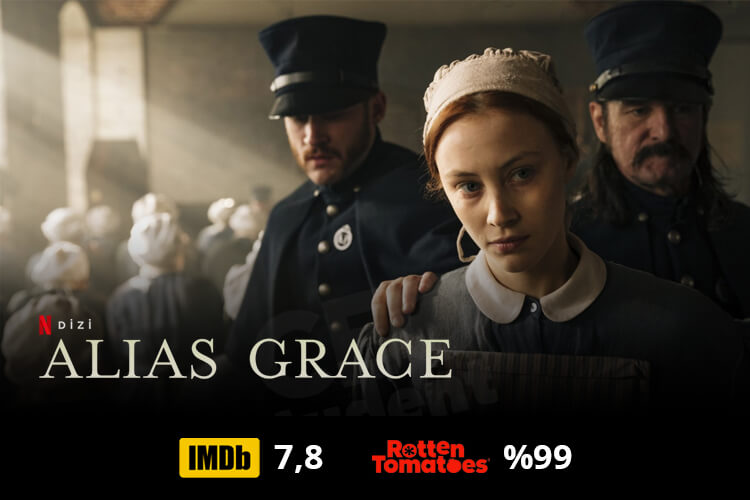 Creator : Margaret Atwood, Sarah Polley
Casts : Sarah Gadon, Edward Holcroft, Rebecca Liddiard
Grace Marks immigrates to Canada from Ireland and becomes a maid for Thomas Kinnear. After a particular time after starting work, he is accused of murdering the owner of the house and his housekeeper terribly, along with a man helping him. He is convicted and sentenced to life imprisonment for being 16 years old. The fact that Grace doesn't remember anything about the day of the incident divides the public. In order to fulfill Grace's memory, one of the successful psychologists of America, Dr. Simon Jordan, starts working with Grace.
Duration : Avg. Episode Length 1 hour – 1 Season 6 episodes in total
---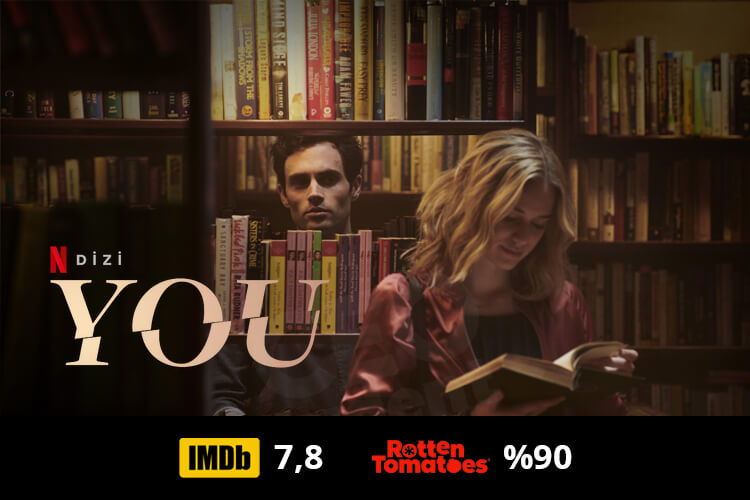 Creator : Sera Gamble, Greg Berlanti
Casts : Penn Badgley, Ambyr Childers, Victoria Pedretti
The series You, which was highly appreciated by the audience with its first season, presents the relationship between the characters 'Joe' and 'Beck' in a tension-filled manner. Although the story may seem romantic at first, you gradually learn the details and witness the different aspects of the 'Joe' character. In addition, the series does not pass without mentioning how open social media has made our lives.
Duration : Avg. Episode Length 45 min – 3 Seasons 21 episodes in total
---
36. Criminal: Germany | IMDb: 7.7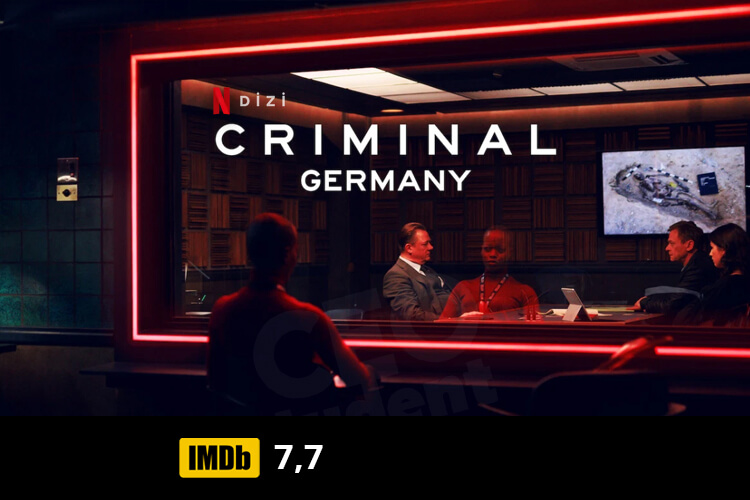 Creator : Jim Field Smith, George Kay
Casts : Eva Meckbach, Sylvester Groth, Florence Kasumba
Things are starting to heat up in the episode about Germany of the Criminal series, which consists of four different countries and twelve episodes. We see real-life stories in the series, which tells about the reasons for the murders, the processes under investigation and how it works. The most exciting part is that it brings together the experiences with the audience. Interviews in the interrogation room do not go as smoothly as expected. A psychological struggle ensues between detectives and suspects. Detectives are more determined than ever. They will never let go of the truth.
Duration : Avg. Episode Length 59 min – 1 Season 3 episodes in total
---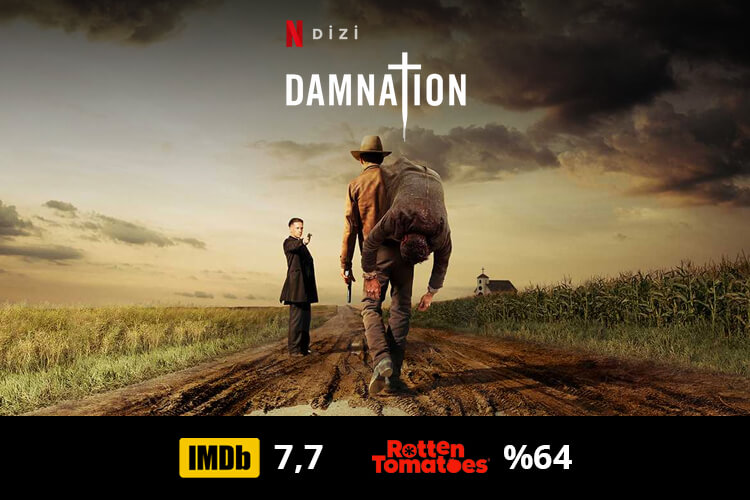 Creator : Tony Tost
Casts : Logan Marshall-Green, Killian Scott, Sarah Jones
It excels in the Damnation drama genre starring Killian Scott and Logan Marshall-Green. Damnation invites you to a dark town. These feelings push him towards an adventure. Eventually he starts an uprising. A famous businessman has to fight to stop the rebellion started by the town orator.
Duration : Avg. Episode Length 1 hour – 1 Season 10 episodes in total
---
38. Seven Seconds | IMDb: 7.7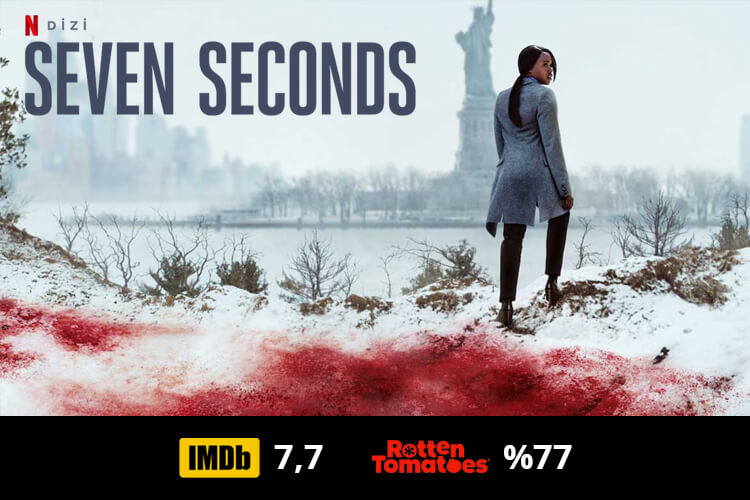 Creator : Veena Sud
Casts : Clare-Hope Ashitey, Michael Mosley, David Lyons
Racism, which has recently increased in America, has had an impact on daily life and many murder trials. The point of view that we can characterize outside of this age will be the subject of many lawsuits. After a cover-up of the shooting of an African American teenager by a Caucasian white policeman, the victim's family sets out to seek answers. On the one hand, a great tension erupts in the city. A troubled prosecutor will try to uncover the truth. The tension will increase day by day in the event, which is described as the trial of the century.
Duration : Avg. Episode Length 1 hour – 1 Season 10 episodes in total
---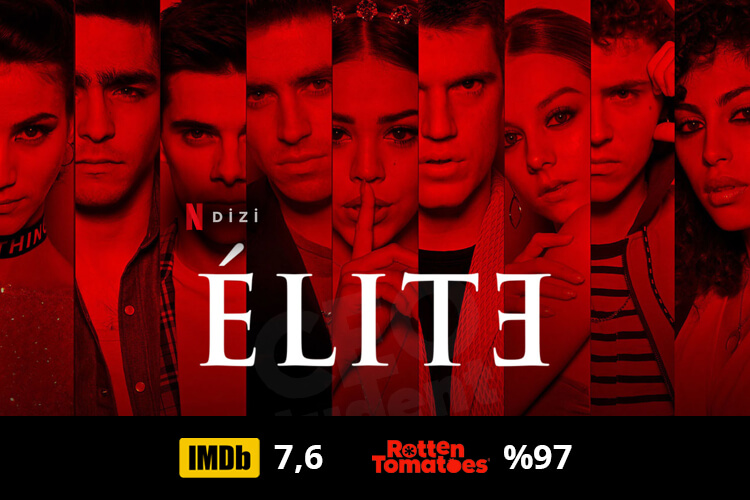 Creator : Dario Madrona, Carlos Montero
Casts : Itzan Escamilla, Miguel Bernardeau, Aron Piper
How lucky would it be if they took you from a dilapidated school and put you in a very luxurious and successful school? Sometimes what we think of as luck can be like hell. How well can three students from poverty and snobby students be able to fit in with each other? You will not realize how time flies while watching this youth series Élite, where love, passion, gossip, murder, and mystery all come together.
Duration : Avg. Episode Length 1 hour – 5 Seasons 33 episodes in total
---
40. Dogs of Berlin | IMDb: 7.5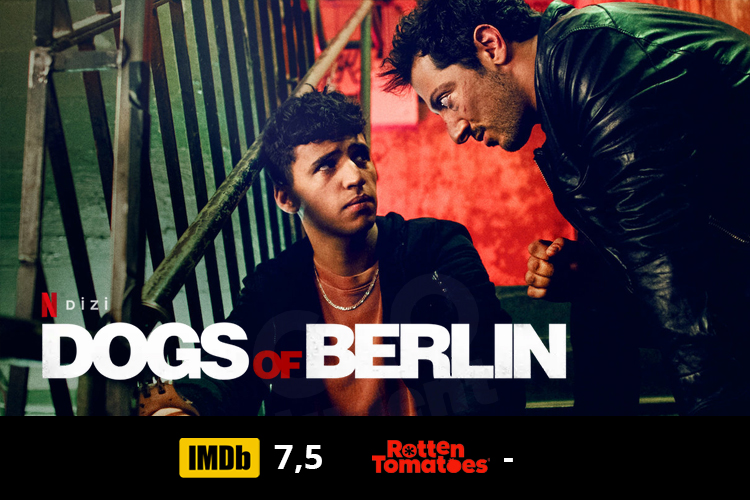 Casts : Felix Kramer, Honorary Aid, Samy Abdel Fattah
Two police officers with very different personalities come face-to-face with Berlin's dark underworld. They have to work together. The hardest part of policing has to be the conscientious aspect. Our heroes realize their own weaknesses along with the guilt they feel from the events. Are you ready to go on a journey from one crime scene to another?
Duration : Avg. Episode Length 54 minutes – 1 Season 10 episodes in total
---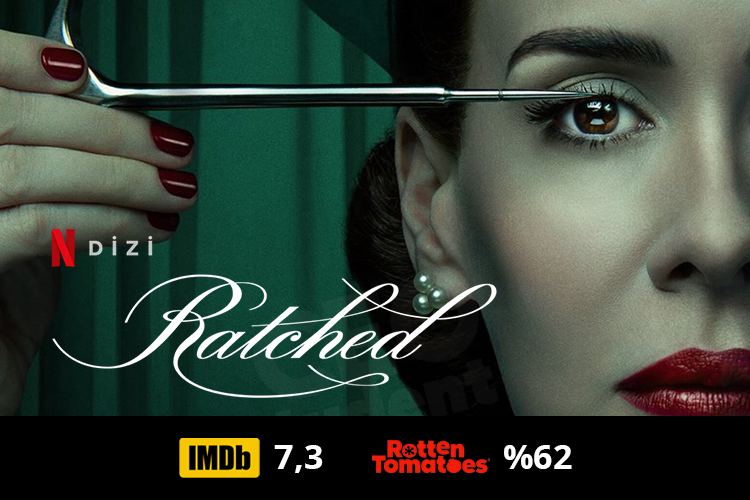 Creator : Ryan Murphy, Evan Romansky
Casts : Sarah Paulson, Finn Wittrock, Cynthia Nixon
Emily, an American idealistic woman, finds herself in Paris with a job opportunity. Without knowing a word of French, he embarks on an adventure in Paris. He tries to introduce the American point of view to the marketing company he goes to. However, he does not get along well with his colleagues who are far from this point of view. Leaving her boyfriend and her whole life behind while following her dreams, Emily starts a brand new and successful life in line with her dreams.
Duration : Avg. Episode Length 54 minutes – 1 Season 8 episodes in total