La casa de papel is a unique adventure with striking scenes, carrying sociological and philosophical values, delving into the depths of human psychology at every opportunity, admiring intelligence and where the tension does not decrease for a minute!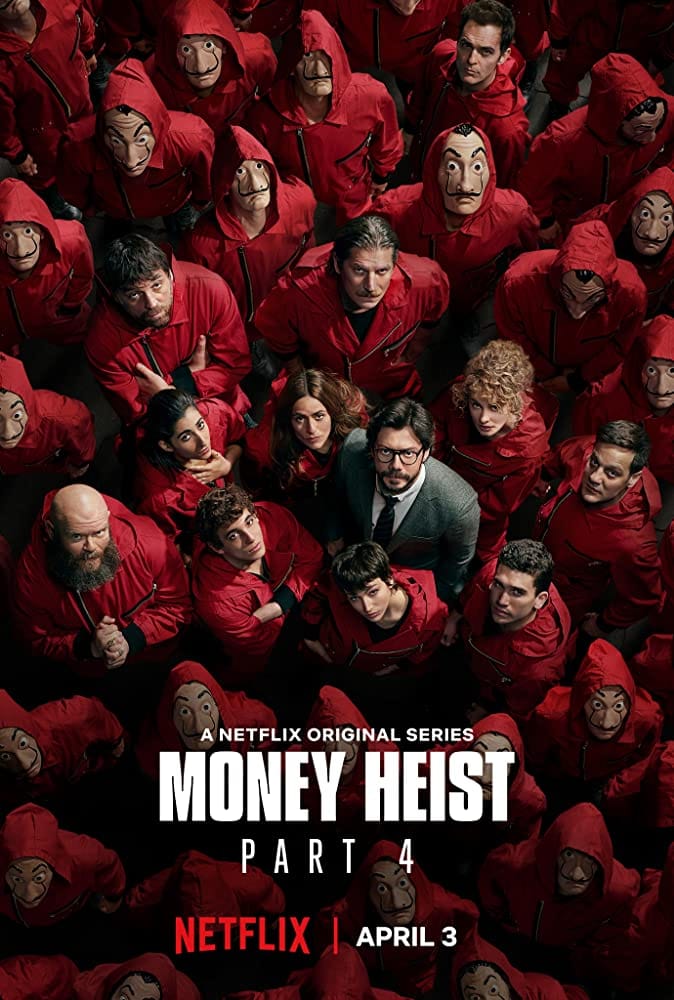 Release Date : May 2, 2017
Creator : Alex Pina
Cast : Úrsula Corberó, Álvaro Morte, Itziar Ituño, Pedro Alonso, Miguel Herran, Jaime Lorente, Esther Acebo, Alba Flores
Type : Action, Crime, Thriller
Country : Spain
Duration : Avg. Episode Length 1 hour 10 min – 4 Seasons 31 episodes in total
Original Language : Spanish, Russian, Serbian, English
Production Companies : Atresmedia, Vancouver Media
---
Theme of La casa de papel
The Professor, who brings together the notorious criminals of history, has a big robbery in mind. He plots for a long time to rob the Royal Mint of Spain. He assembles the team and starts training them. Considering all kinds of possibilities, the Professor teaches in every field. Now the plan is perfectly ready and the team steps into the mint. Then all Spain and the world turn their eyes to the mint. The hostages inside, the huge crowd supporting the robbery outside, the police force, the robbery team and the fast-paced minutes. A mind-blowing robbery will draw you in.
---
La casa de papel Review and Commentary
It's never a standard heist and action drama. Behind this image is a story with immense depth. The Spanish series
La Casa de Papel
is arguably the best TV series of recent times to come out of Europe. In addition to all these, it is a phenomenon that has become a phenomenon with its music, art direction, acting, cast and editing! If you haven't watched it, watch it now! 🙂
---
La casa de papel Points
IMDb : 8.4
Rotten Tomatoes : 93%
Google : 936%
---
La casa de papel Awards
2018 International Emmy Award for Drama Series
2018 Fotogramas de Plata Audience Award for Best Spanish Series
2019 Bravo Otto Award for Best Series
2020 Platino Award in 3 Categories
---
Watch Lla casa de papel
This post is also available in: Türkçe