In After Life, there is a man who both wrote, directed and starred in the series. This man is Ricky Gervais, one of the most famous comedians of recent times!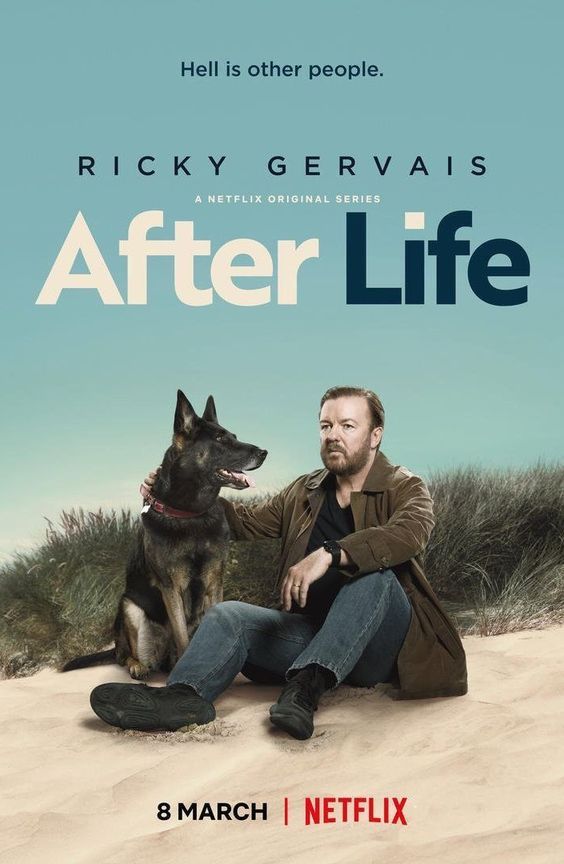 Release Date : March 8, 2019
Creator : Ricky Gervais
Cast : Ricky Gervais, Tom Basden, Tony Way
Type : Comedy, Drama
Country : United Kingdom
Duration : Avg. Episode Length 30 min – 3 Seasons 18 episodes in total
Original Language : English
Production Companies : Derek Productions, Netflix
---
After Life Theme
After watching After Life, you involuntarily say that Ricky Gervais has done it again. In the series, where we see both drama and comedy until the end, fine-detailed advice does not go unnoticed. A cute dog accompanies the experienced names in the series where we are the guests of the daily life of a newspaper writer who has difficulty in accepting the death of his wife.
---
After Life Review and Commentary
Think of a man who both wrote, directed and starred in the series. This man is famous comedian Ricky Gervais. Although this may seem strange, it actually has a great impact on the success of the series. The show may seem like it tells the story of a constantly depressed and suicidal man, but it's actually a great synthesis of comedy and drama. The plot moves a little slow. It is normal for you to find it boring in this aspect, but the successful sitcoms in the series also appear in this way. One of the best quality, most original, most unique productions of recent times.
---
After Life Points
IMDb : 8.5
Rotten Tomatoes : 74%
Metascore : 59
Google : 96%
---
Watch After Life
This post is also available in: Türkçe