In How I Met Your Mother, Ted tells his children how he met their mother years ago, while Ted's epic search for his soul mate is largely shown in flashbacks.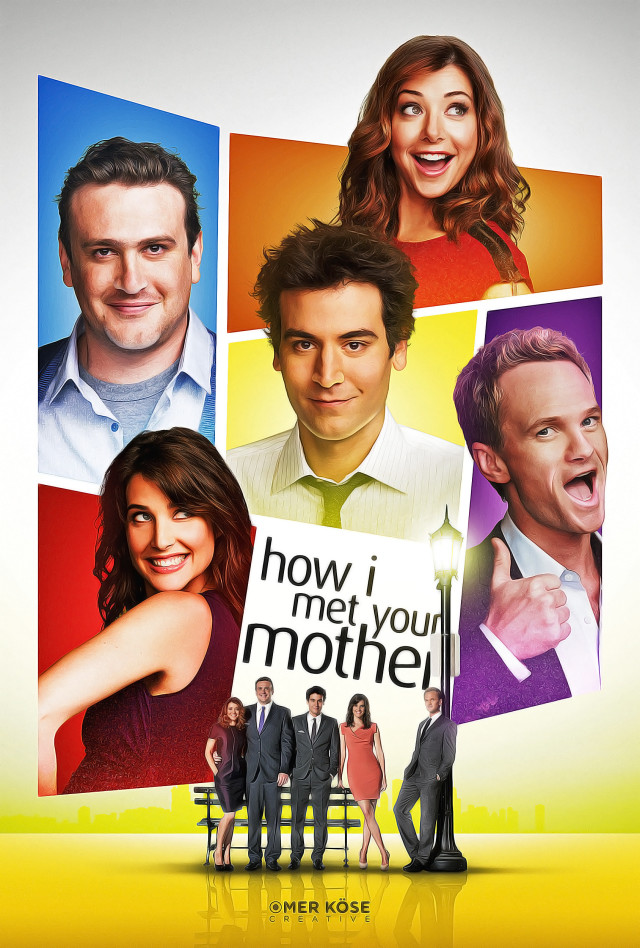 Release Date : September 19, 2005
Creator : Carter Bays, Craig Thomas
Cast : Josh Radnor, Jason Segel, Cobie Smulders
Genre : Comedy, Romance, Sitcom
Country : USA
Duration : Avg. Episode Length 22 min – 9 Seasons 208 episodes in total
Original Language : English
Production Companies : 20th Century Fox Television, Bays Thomas Productions
---
How I Met Your Mother
How do you start telling your children who their mother is years later? In 2030, Ted Mosby wants to confront his two children and tell them how they met their mother. In the story he started to tell in 2005, he tells the funny and beautiful memories he had with his best friends Marshall, Lily, Barney, and Robin. You will laugh a lot and warm your heart while watching the beautiful memories of these 5 friends in the crowd of people in New York.
---
How I Met Your Mother Review and Commentary
We do not think about whether it is necessary to praise and explain too much. It is perhaps one of the best of recent times among sitcoms such as
Friends
, The Big Bang Theory, The Office, which progress through friendships. In fact, it is so good that it is often compared to Friends, which is described as the legend of this genre. Friendship, relationships, love, life, comedy everything is a masterpiece. One of the best sitcoms of recent times that both warms the hearts and makes them laugh.
---
How I Met Your Mother Scores
IMDb : 8.3
Rotten Tomatoes : 83%
Metascore : 69
Google : 94%
---
How I Met Your Mother Awards
2006, 2013, 2014 Primetime Emmy Award for Outstanding Cinematography in a Multi-Camera Series
2011, 2012, 2013 Primetime Emmy Award for Outstanding Editing in a Multi-Camera Comedy Series
2010 People's Choice Favorite Female TV Comedy Award
2007, 2008, 2009… Primetime Emmy Award for Outstanding Art Direction in a Multi-Camera Series
2008 ALMA Award for Best Drama or Comedy Series Screenplay
---
Watch How I Met Your Mother
WATCH ON NETFLIX
This post is also available in: Türkçe