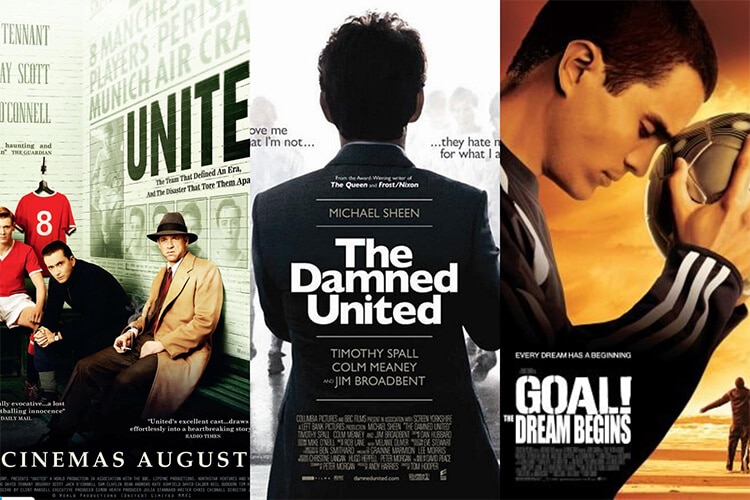 Football movies were quite popular in the early 2000s. But with the advancement of technology, the fact that almost everyone can access football has made football an even bigger show. As this was the case, football movies began to lose their popularity. Because football itself had become a never-ending movie. In this content, we will include documentaries that include real events and football legends, as well as football stories about fictional people. If you are ready, let's take a closer look at our list of football movies together.
---
20) When Saturday Comes (1996) | IMDb: 6.0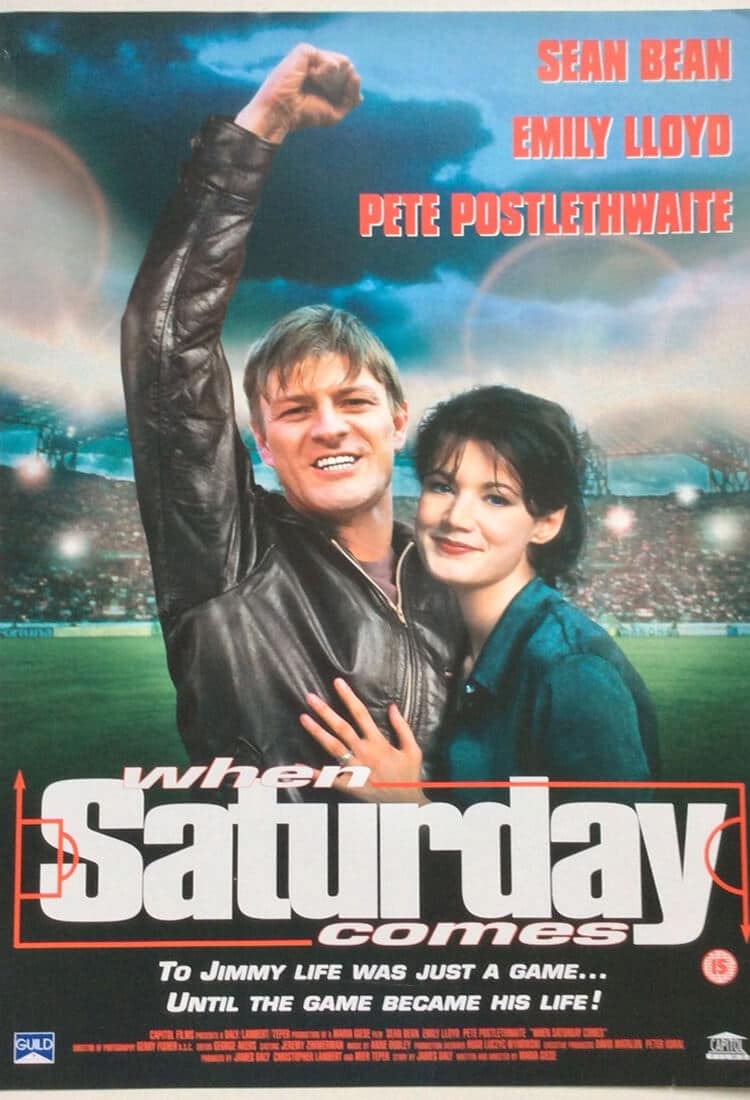 Football movies often consist of success stories. Because in real life, most of the legendary football players get rid of poor families and difficult living conditions and become football players. When Saturday Comes, starring Sean Bean, has a similar success story.
A factory worker, Jimmy Muir is a talented but undisciplined young man who has always been involved with football. While playing for the team of the bar he always goes to, he is discovered by the coach of the amateur team Hallam FC. Starting to play for this team, Jimmy gets an offer from Sheffield United.
---
19) The Game of Their Lives (2005) | IMDb: 6.1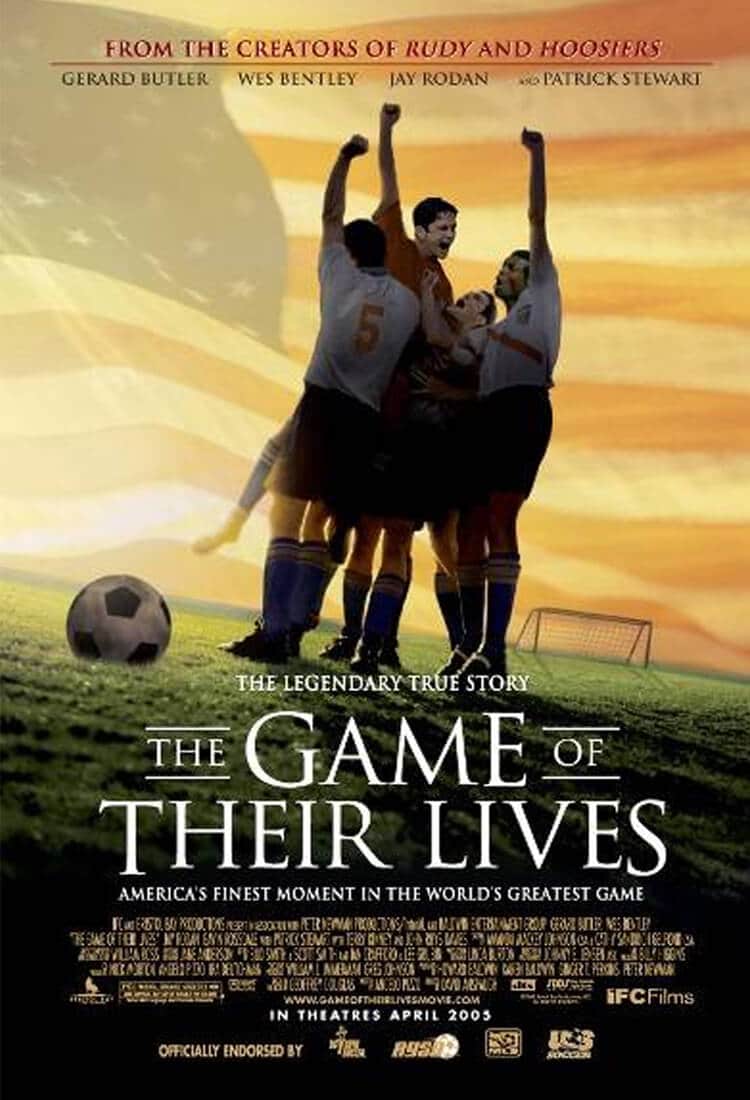 Based on true events, this football story takes us on a journey to the 1950 World Cup. Today, the USA is a country that is not known for football, and this was the case years ago. But something unexpected happened at the 1950 FIFA World Cup.
Against all negative odds, the USA managed to beat England 1-0. It was an unexpected success. The Game of Their Lives shines a light on this success of the USA soccer team.
---
18) Fever Pitch – Football Fever (1997) | IMDb: 6.7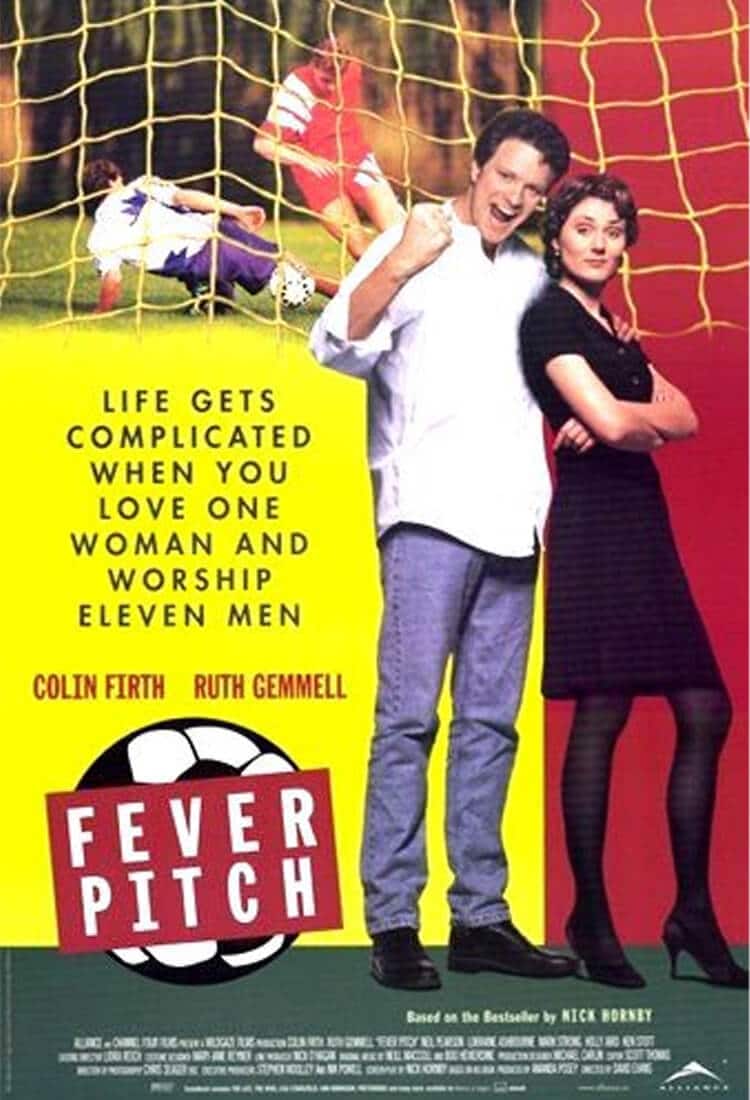 Adapted from Nick Hornby's bestselling novel of the same name, Fever Pitch is a romantic comedy that includes green fields. Set in the 1988-89 season, when Arsenal won the Premier League, the film is also inspired by real events. In the movie, a teacher named Paul Ashworth begins an affair with Sarah Hughes, who is newly appointed to his school.
But in Paul's life, there is a whole team other than Sarah that he adores. The film, which revolves around the real events of Arsenal's First Division final match in 1988-89, conveys the collision of individual relationships and football love to the silver screen.
---
17) Mike Bassett: England Manager (2001) | IMDb: 6.9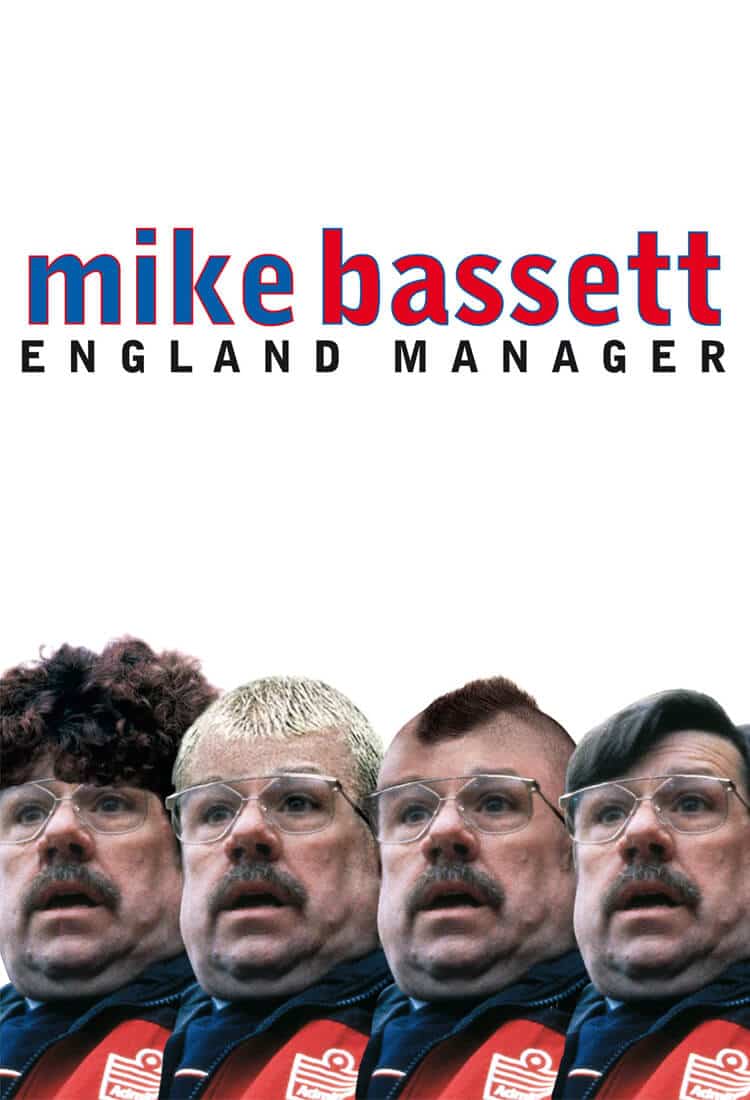 Mike Bassett: England Manager is a mockumentary film that brilliantly critiques the negative aspects of the football world. This hilarious and entertaining movie makes a lot of references to the football skies of England. In the movie, England coach Phil Cope dies of a heart attack.
British football official The FA is starting to consider two possibilities. One of these people represents Sir Alex Ferguson and the other represents Brian Clough. But The FA surprisingly put Mike Bassett in charge of the England national team, who won a local cup with Norwich City.
---
16) Heleno (2011) | IMDb: 6.9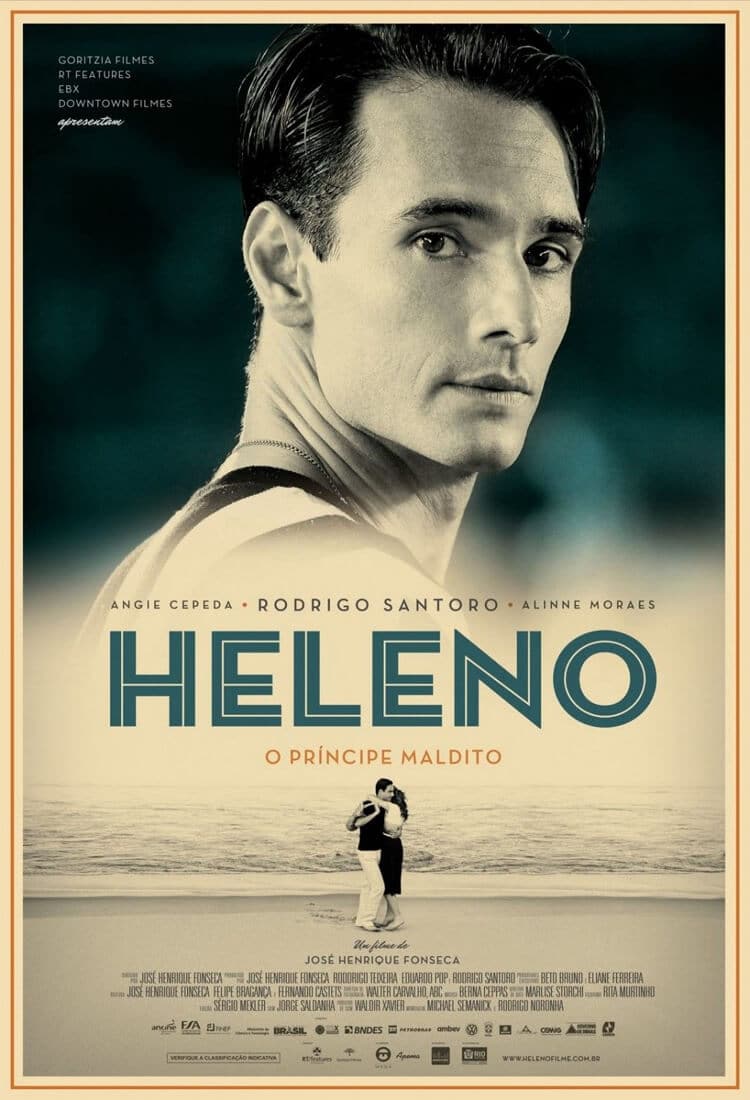 Heleno de Freitas is considered one of the best football players in Brazil. Playing for the Botafogo team in the 1940s, Heleno was a very different character. In addition to being a legendary football player, he had problems in many teams due to his indiscipline, inability to control his anger and his attitude.
Adding to the problems she had off the field, Heleno's life became quite dramatic. Heleno, who scored 244 goals in 292 matches, died of syphilis at the age of 39. In the documentary made in 2011, we watch Heleno's experiences both on and off the field.
---
15) Offside (2006) | IMDb: 7.3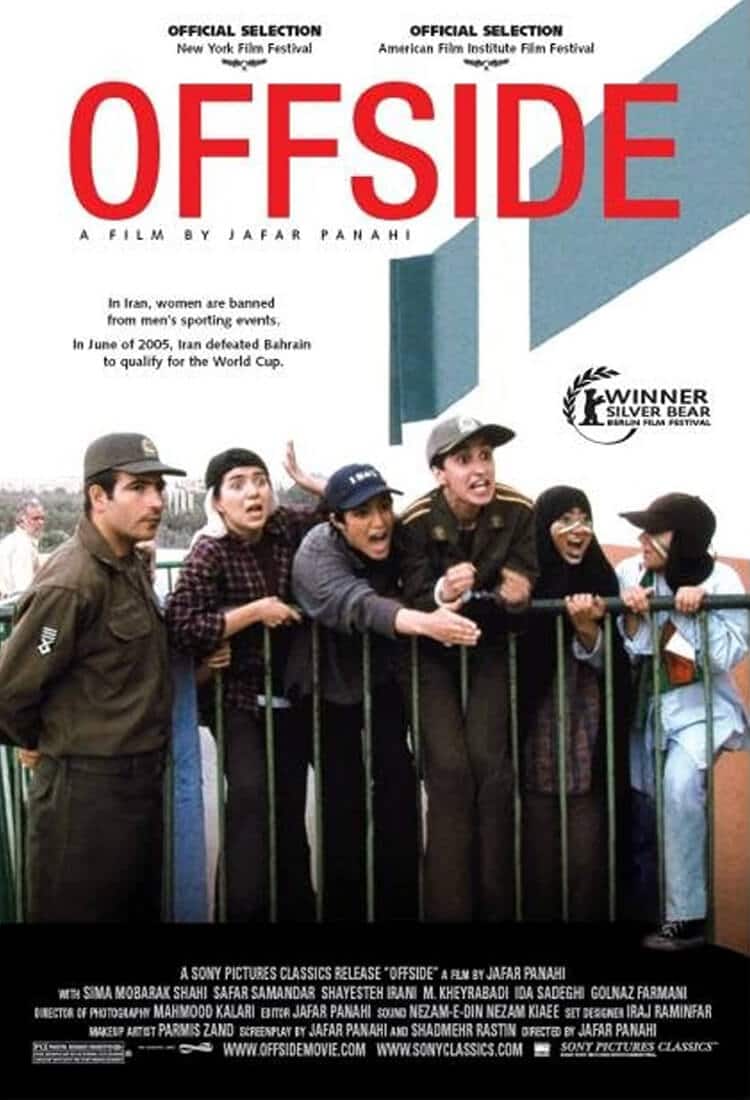 The Iranian football team, which participated in the World Cup qualifications in 2006, will face the Bahrain national team in its own field. However, due to the regime in the country, women are prohibited from watching football matches on the field. Still, a group of football-loving women are determined to watch the Iran-Bahrain match.
Therefore, a group of women try to enter the field disguised as men. Some are caught, others manage to enter the field. Offside , which is quite a different film, is indeed filmed live during the Iran-Bahrain national game.
---
14) Video in Montevideo, Bog! – Montevideo, God Bless You (2010) | IMDb: 8.2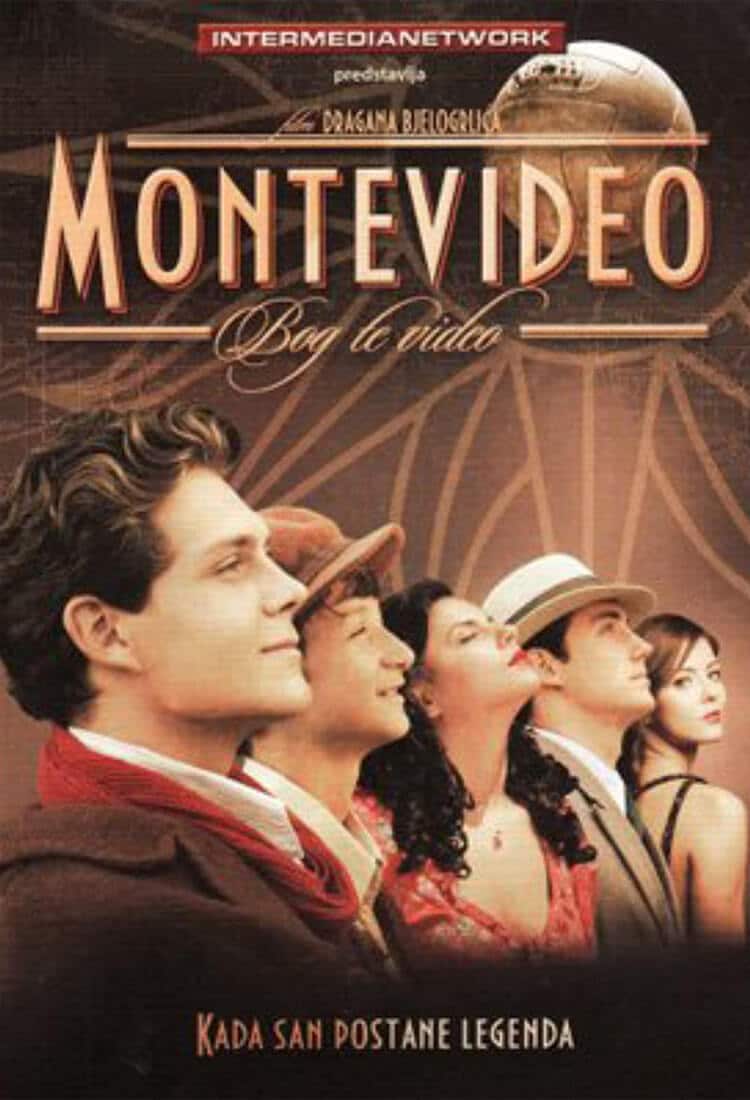 Montevideo , video on Bog! takes us on a nostalgic journey towards the first world cup organization held. Today's Serbia and then Yugoslavia national team also participate in the first World Cup held in 1930 in Uruguay. Traveling from the familiar streets of Belgrade to Montevideo in Uruguay, 11 talented football players take their first steps towards becoming legends.
---
13) Mean Machine – Unusual Defendants (2001) | IMDb: 6.5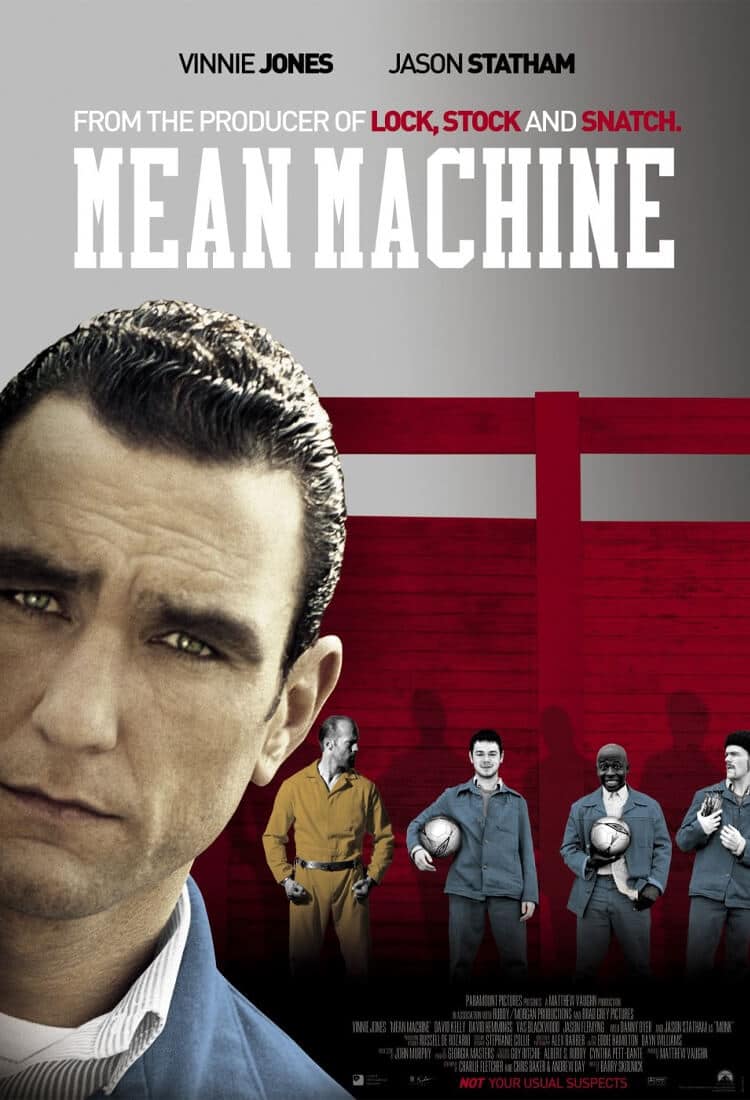 1974's The Longest Yard is one of the favorite movies of American football fans. Mean Machine, released in 2001, is a remake of this movie with normal football. In the movie, England national team captain Danny Meehan is suspended from football for fixing the match against Germany.
Then Danny, who fights with the police while drunk, is sentenced to 3 years in prison. In the prison he entered, the favorite sport of prisoners and guards is football. Danny agrees to coach the prisoners' team, albeit by force.
---
12) Bend It Like Beckham – Steal of My Life Beckham (2002) | IMDb: 6.6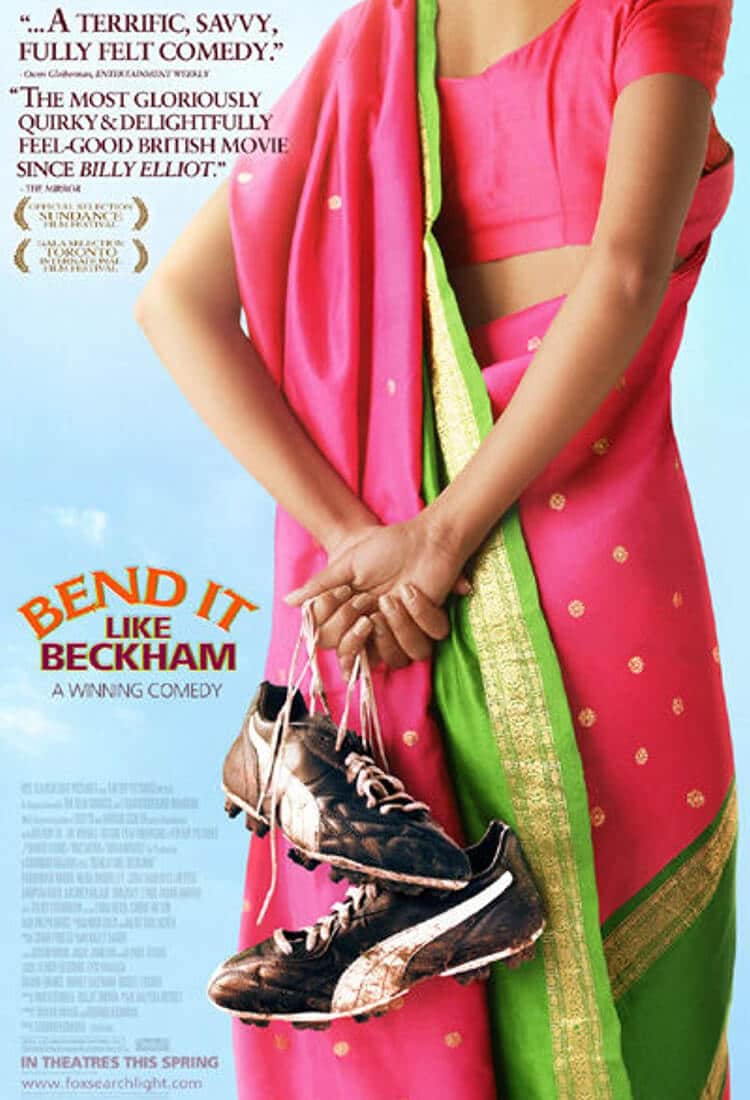 Bend It Like Beckham, where Keira Knightley is only 17 years old, tells the story of two young girls who have decided to play football despite their families. In the film, 18-year-old Jess is an Indian football fan who was born and raised in England.
Jess, who is also quite talented in football, dreams of becoming a football player with his friend Jules. But Jules and Jess' families are against it. Again, these two young girls are determined to play football and realize their dreams. The movie takes its name from David Beckham's legendary spin free kick style.
---
11) Narrow Field Short Passes (2000) | IMDb: 7.3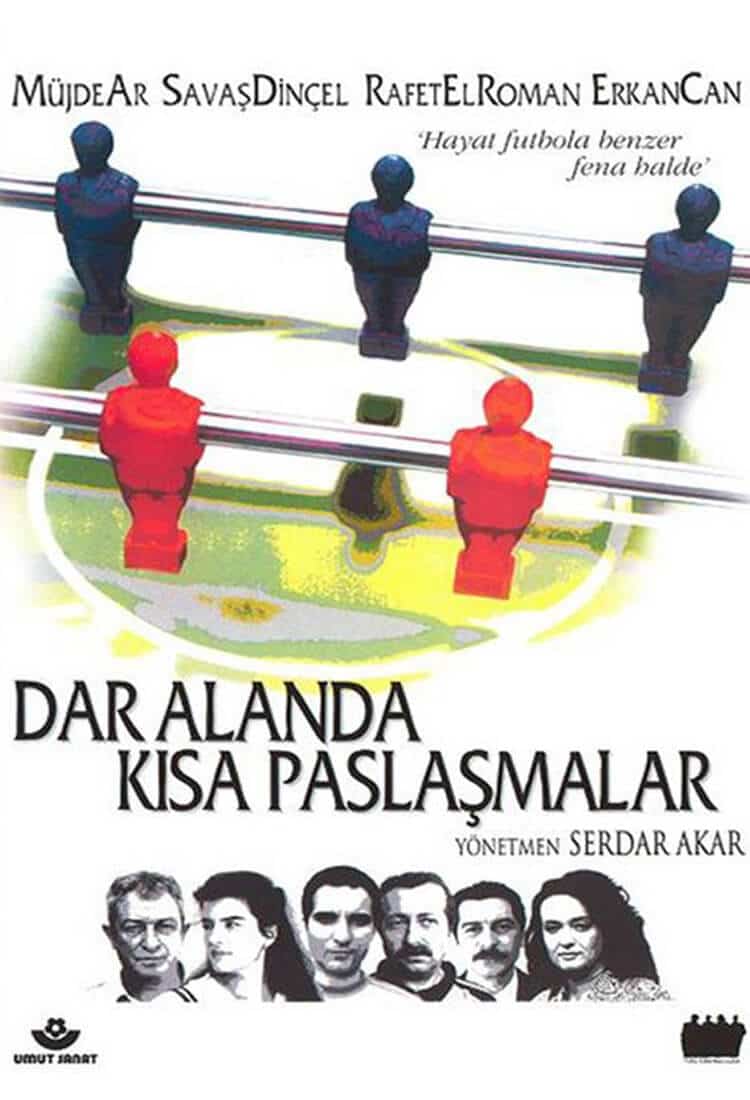 Serdar Akar's award-winning film Short Passing in a Narrow Field is about the adventures of an amateur tradesman team established in Bursa. Esnafspor is an amateur football team consisting entirely of tradesmen in the film in which Serdar Akar also places pieces from his own youth.
The aim of this team is to become the champion in Bursa Amateur Clubs League. Esnafspor players, who struggle with better clubs than themselves on the field, have to struggle with the painful burden of life, financial difficulties and more outside the field.
---
10) The Football Factory – Futbol Fabrikası (Futbol AŞ) (2004) | IMDb: 6.8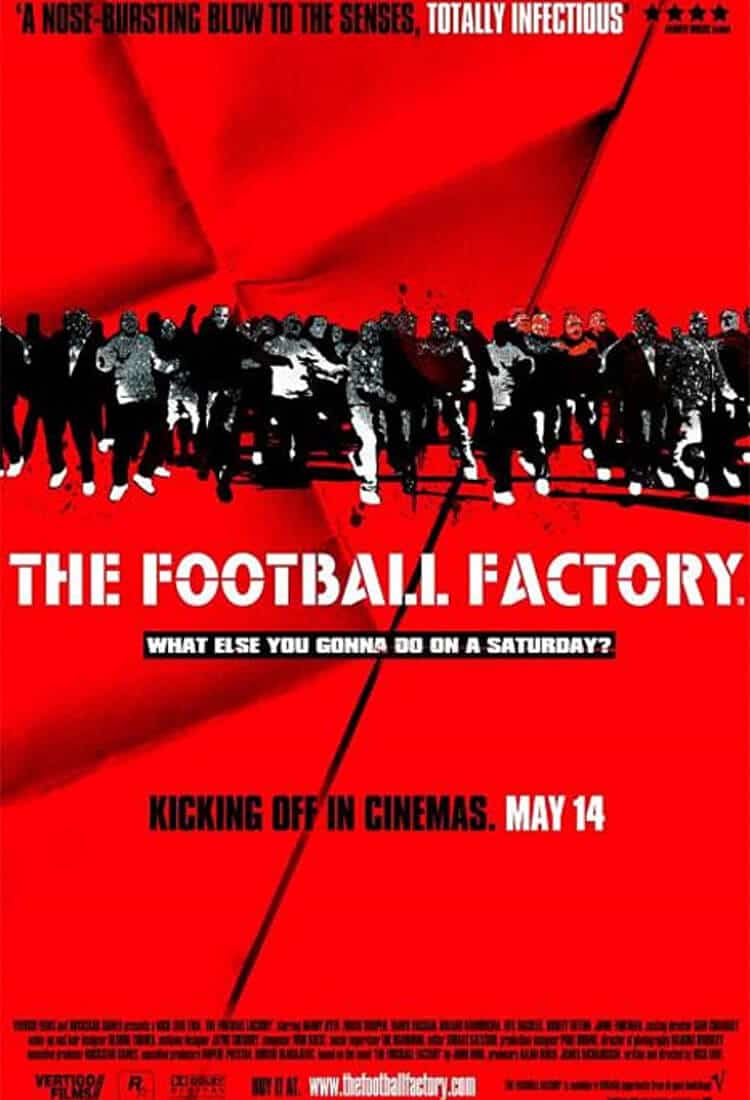 One of the movies that focuses on hooliganism among football movies, The Football Factory reveals the violence of hooliganism with all its reality and nudity. Based on John King's novel of the same name, the film tells the story of extreme Chelsea hooligan Tommy.
Especially Chelsea hooligans, who are in an endless war with Millwall fans, resort to all kinds of violence to make use of their weekends. The Football Factory is a movie that deals with football events that take place outside the green fields, just like Green Street Hooligans.
---
9) Diego Maradona (2019) | IMDb: 7.7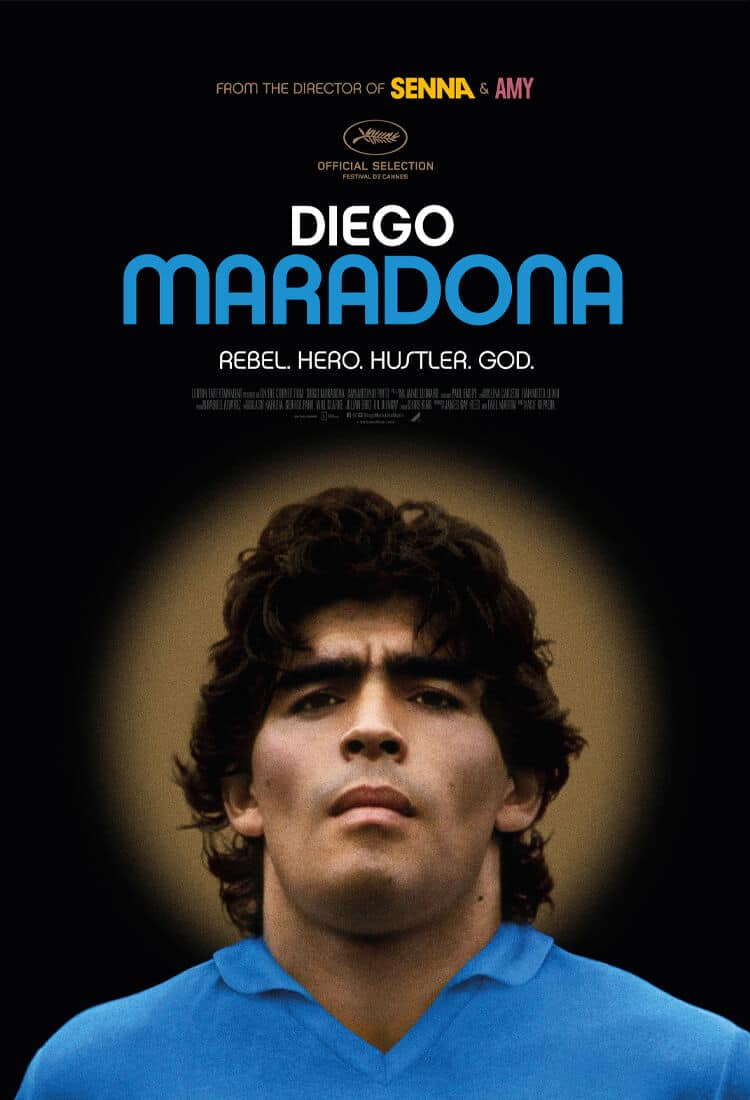 The documentary film Diego Maradona , created from archive footage, sheds light on the life of the legendary football player. The main feature of this documentary, which was made in 2019, is that it consists of never before seen footage exceeding 500 hours.
Asif Kapadia, who also directed the documentary about the life of legendary F1 driver Senna, focuses on the years Diego Maradona played in Napoli. Transferred from Barcelona to Napoli in 1984, Maradona won two Seria A and one UEFA championships there.
---
8) Pelé: Birth of a Legend – Pelé: The Birth of a Legend (2016) | IMDb: 7.2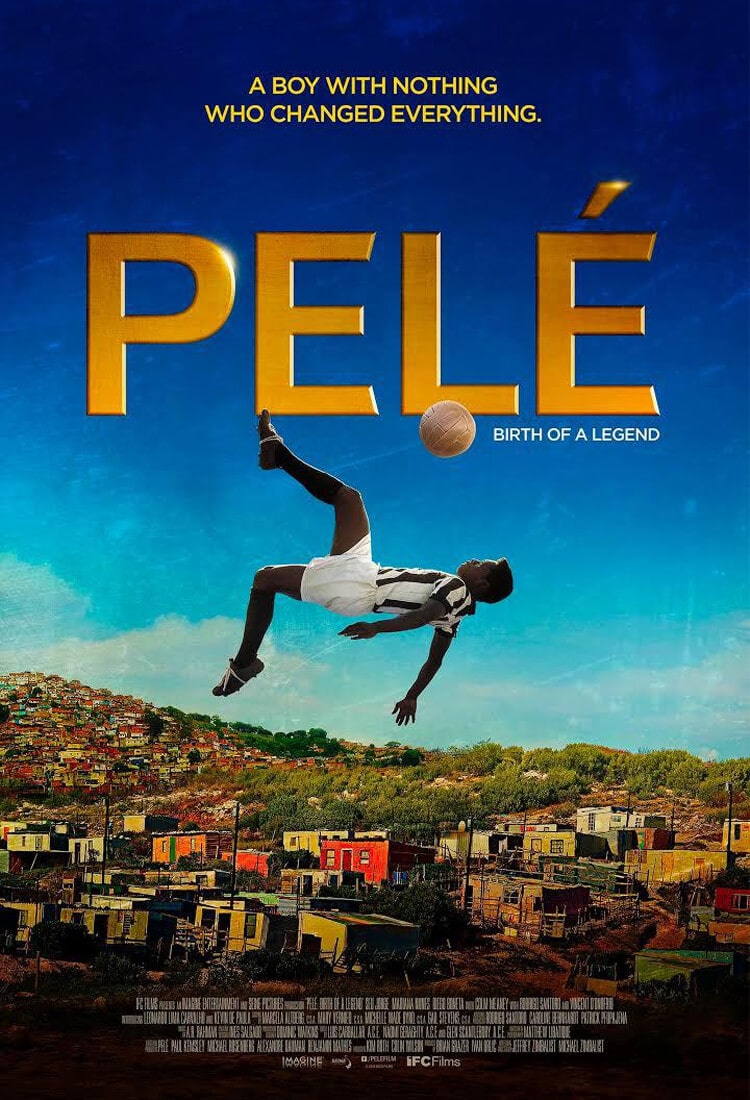 Those who saw Pelé for the first time in the Brazilian national team at the age of 16 had never encountered such a playing style before. With Pelé: Birth of a Legend , we have the opportunity to take a closer look at the youth and early football career of Pelé, who is one of the best football players of all time with his unique playing style and talent. Pelé, who holds the record of three world cup championships that no one else has broken after him, has also been an inspiration to countless football players after him.
---
7) The Two Escobars (2010) | IMDb: 8.1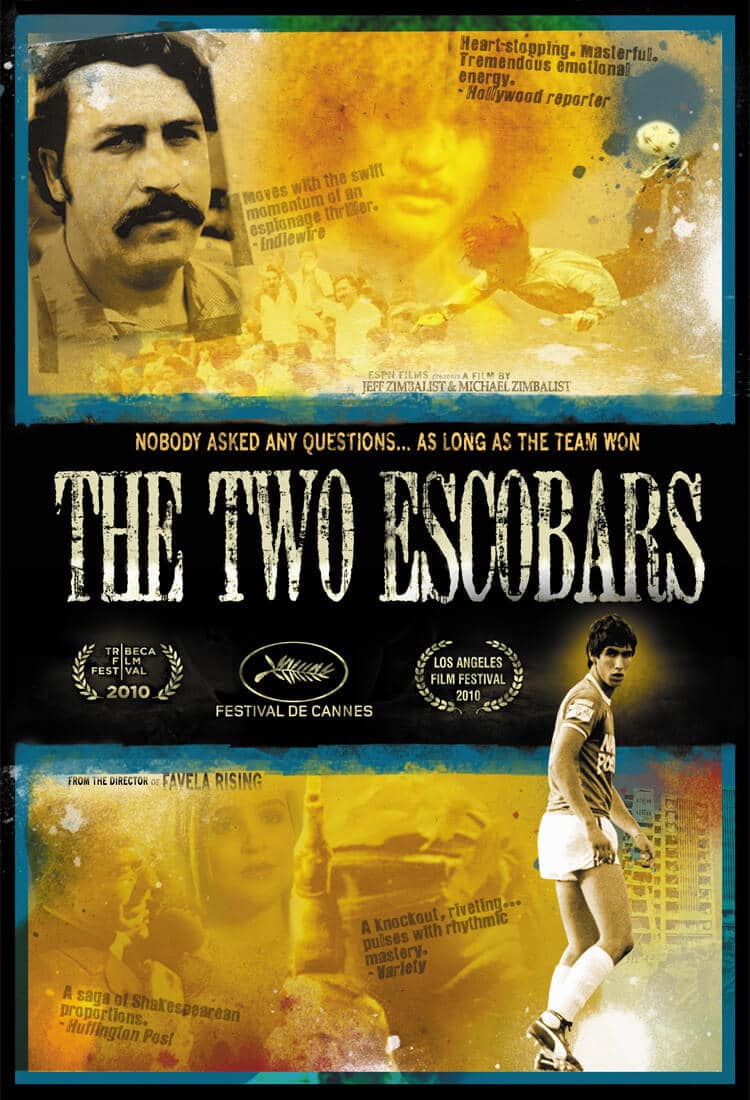 Pablo Escobar was Colombia's most feared, richest and most powerful drug lord. Andres Escobar was the country's biggest football star. The bond between these two included much more than a surname similarity.
Because Pablo Escobar's drug money made the Colombian national team, of which Andres Escobar is a star, the champion of South America and made it a favorite in the World Cup. But Andres Escobar scored an own goal in their match against the USA, causing Colombia to be eliminated.
This mistake led to the execution of Andres Escobar by Pablo Escobar. Based on this event, The Two Escobars brings to light that football is not just a sport, but by addressing its relations with the political and criminal world.
---
6) Next Goal Wins (2014) | IMDb: 7.9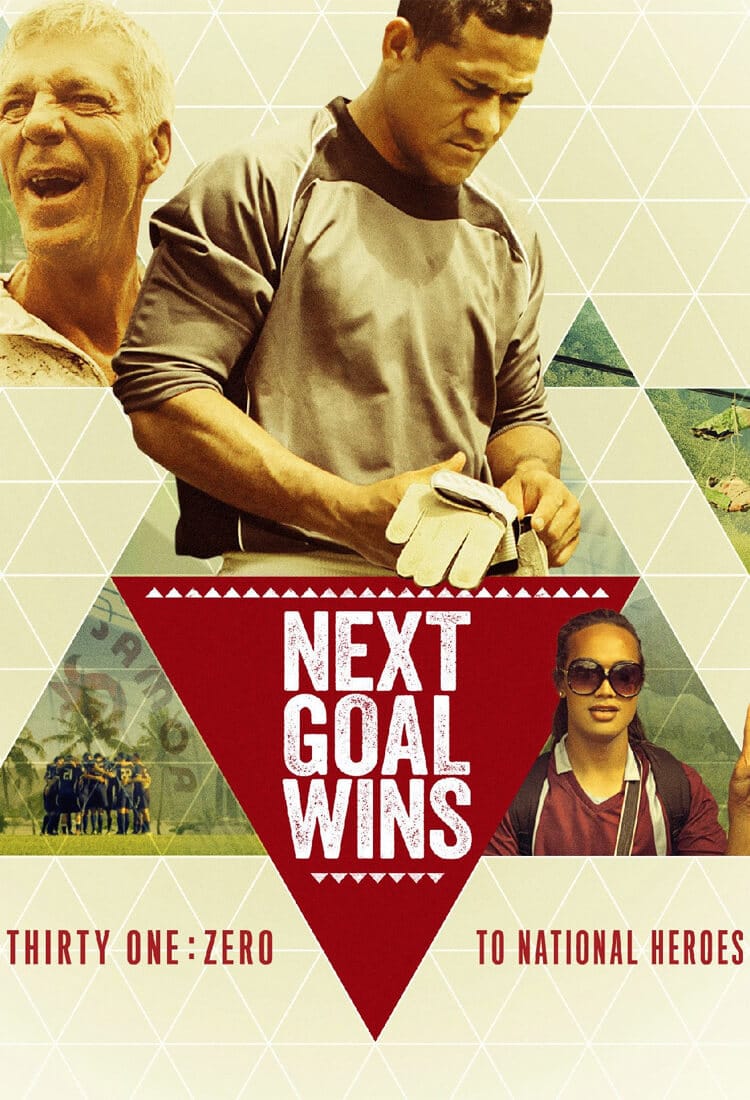 Next Goal Wins tells us another inspiring story of the football world. The American Samoa national football team is known as one of the weakest teams in the world. The American Samoa team also broke a record by losing 31-0 in their match against Australia in 2001. The team, which did not give up after this defeat, still continued to lose all the matches.
Upon this, the US coach Thomas Rongen was brought to the head of the team. The team, which tried to participate in the 2014 World Cup under the leadership of Rongen, was successful in these goals. Next Goal Wins tells us what happened during the preparations for the 2014 world cup as a documentary.
---
5) The Class of '92 – Class of 1992 (2013) | IMDb: 8.0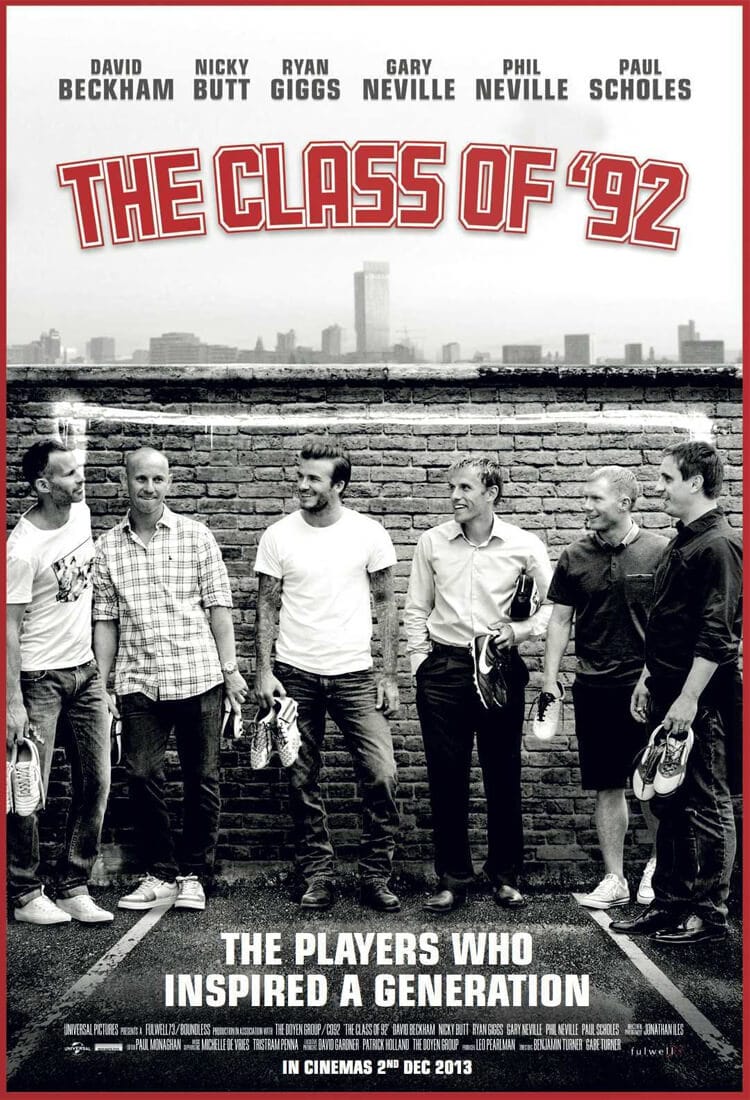 Six young players joined the Manchester United team in 1992, especially David Beckham. David Beckham, Nicky Butt, Ryan Giggs, Gary Neville, Phil Neville and Paul Scholes… These six names started their professional careers with Manchester United and these 6 names became legends in the Manchester United team.
This adventure, which started with the FA Junior Cup in 1992; Until 1999, it had resulted in 6 Premier League titles, 2 FA Cup titles and finally the Champions League title. The Class of '92 tells behind the scenes of the events that took place in this 7-year period with these 6 famous football players.
---
4) United (2011) | IMDb: 7.4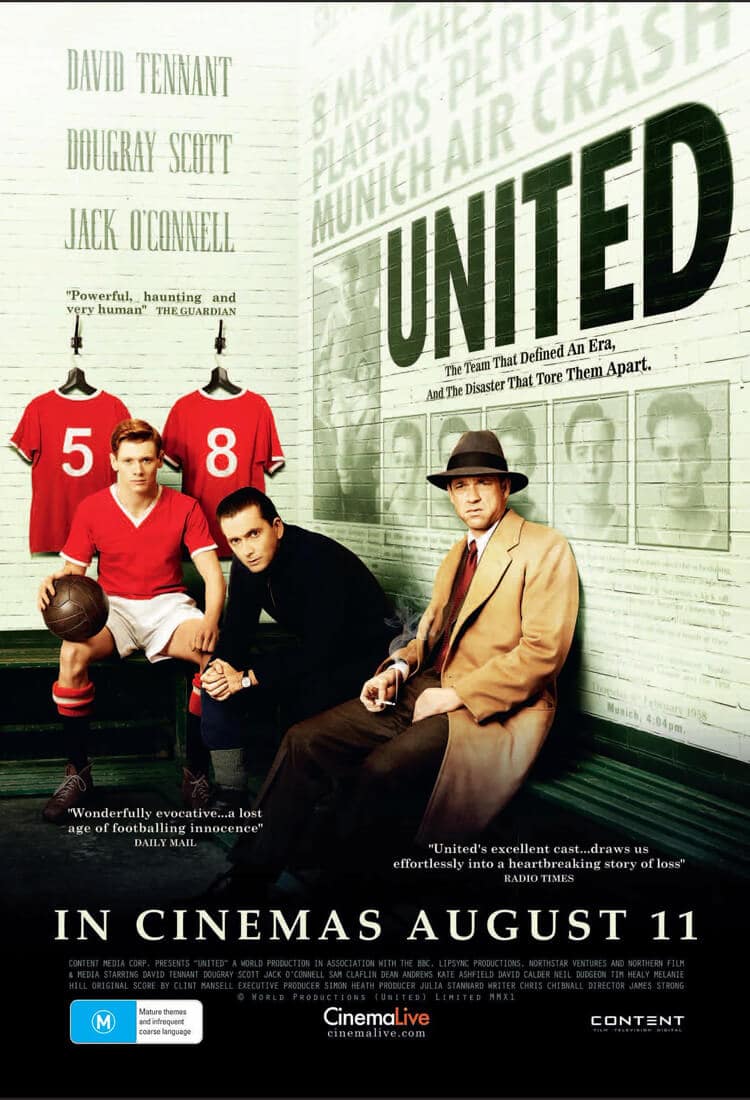 Those interested in football history are familiar with the terrible plane crash that took place in Munich in 1958. The film deals with the origins of the legendary youth team Busby's Babies, founded by Manchester United's spotter Joe Armstrong and assistant manager Jimmy Murphy, and the tragic events that befell the team.
Established for the 1956 season and with an average age of 22, this team is considered one of the best teams in history. Because the team, which became the league champion in the 56th and 57th seasons in a row, really did not know any rivals.
Until the Munich Air Disaster, in which a total of 20 people, including 8 players of the team, lost their lives. As United resurrects this disaster, it offers a new perspective on Manchester United's legendary squad.
---
3) Green Street Hooligans – Green Street Hooligans (2005) | IMDb: 7.4
Green Street Hooligans is a football movie that takes place on "green streets" rather than green fields. The film, which focuses on hooliganism rather than football itself, is a legendary production with its legendary characters and music. In the movie, Matt, who is expelled from Harvard University, decides to go to England with his older sister.
It's there that Matt meets his brother-in-law's rogue brother Pete. Pete, on the other hand, is a staunch West Ham United fan and the relentless leader of the hooligan group Green Street Elite. The film takes us, along with Pete, Matthew and the GSE group, to the back streets of London, where the violent side of hooliganism is exposed.
---
2) Goal! The Dream Begins – Goal (2005) | IMDb: 6.7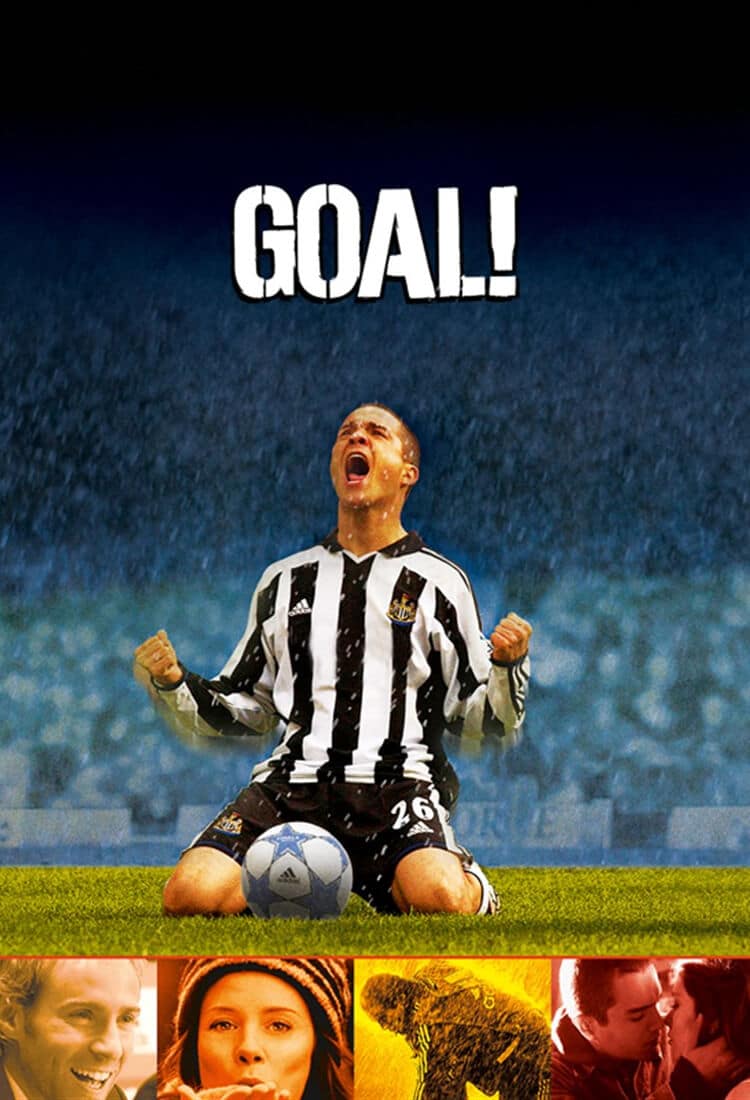 Goal!, which most of us probably watched many times in our childhood, is one of the first productions that come to mind when it comes to football movies. Born in Mexico in the movie, Santiago Muñez is a very talented young man who works as a gardener with his father in Los Angeles.
Santiago, whose dream is to become a professional football player, is discovered by former Newcastle United player Glen Foy. Santiago Muñez, who managed to get to England in a difficult way, took the first step towards becoming a football legend.
---
1) The Damned United – The Damned Team (2009) | IMDb: 7.5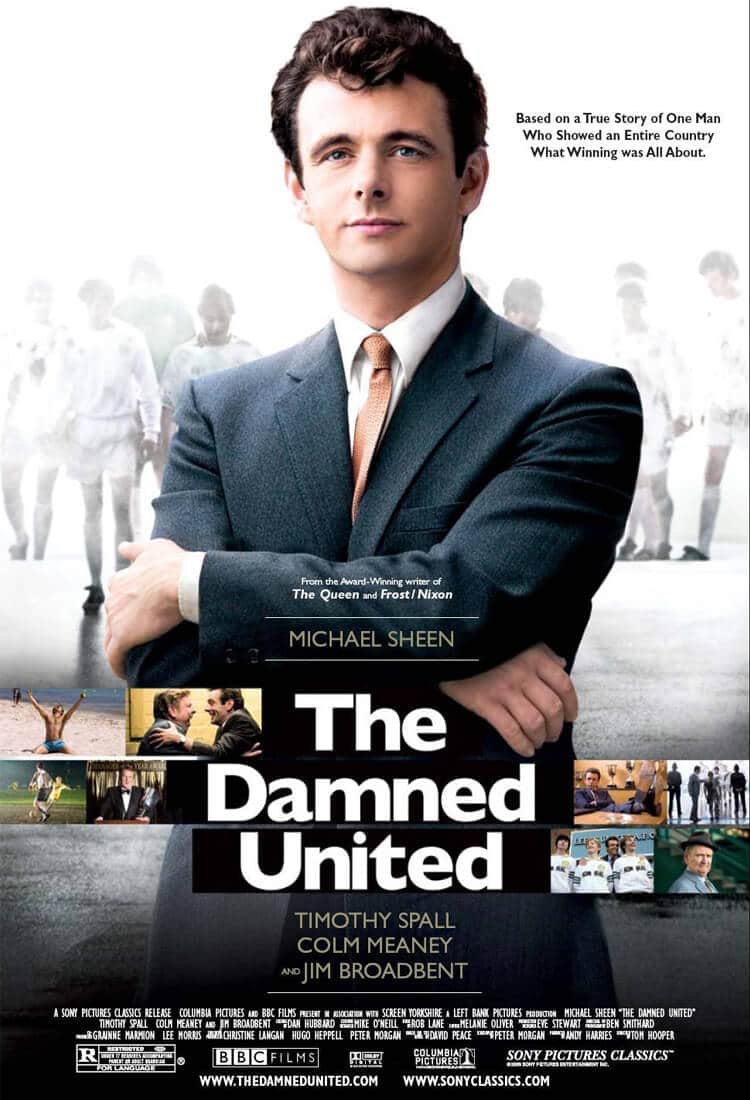 The Damned United is a movie based on the novel of the same name by David Peace. The film is about the legendary English coach Brian Clough's 44 days spent with Leeds United. Brian Clough had a lot of success with Sunderland and Barsley FC. However, he had to end his career early due to injury.
Brian Clough , who later started to work as a coach, managed to reach the first league with the minor league team Derby County; He was also champion in the first league and played in the semi-finals of the 1972-73 Champion Clubs Cup. Later, Leeds United's coach, Don Revie, took over the England national team. Therefore, Brian, who accepted the offer of Leeds United, spent 44 days with this team, looking like hell.
---
Other movie lists that might interest you after Football Movies list:
Movies That Turn A Twist With Surprise Endings
This post is also available in: Türkçe