Even those who do not like the sport of boxing in their daily lives can meet in common when it comes to boxing movies. Boxing movies that blend passion, drama, and inspiration together touch our personal lives, especially when adapted from real life. Of course, well-crafted characters like Rocky do not lag in this regard. In this content, popular boxing movies made from the 1970s to the present have been brought together for you. If you are ready, let's take a closer look at our list of boxing movies that we have prepared.
---
23) Undisputed (2002) | IMDb: 6.2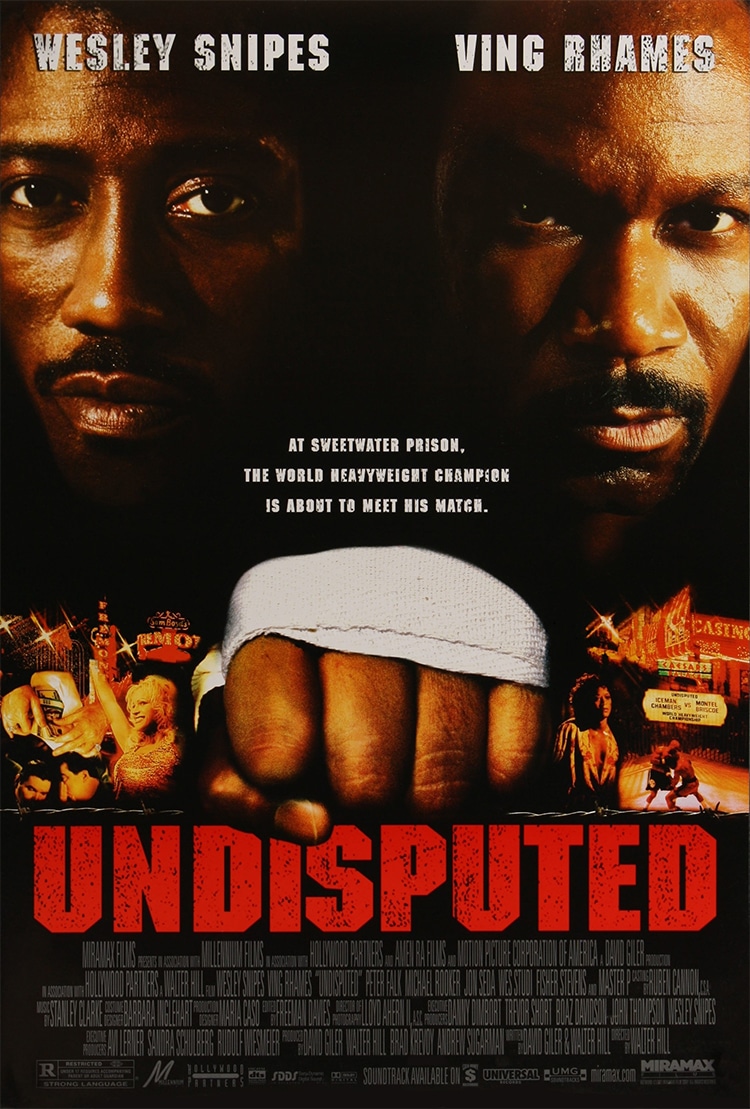 Director: Walter Hill
Cast: Wesley Snipes, Ving Rhames, Peter Falk
Imagine a prison with its boxing ring and an Undisputed boxer who was undefeated in 68 games. Convicted boxer Monroe Hutchen, who had a boxing match with newly arrived inmates in prison, begins to prepare for the biggest boxing match of his life when world heavyweight boxing champion George Iceman Chambers goes to jail.
---
22) Jungleland (2019) | IMDb: 6.2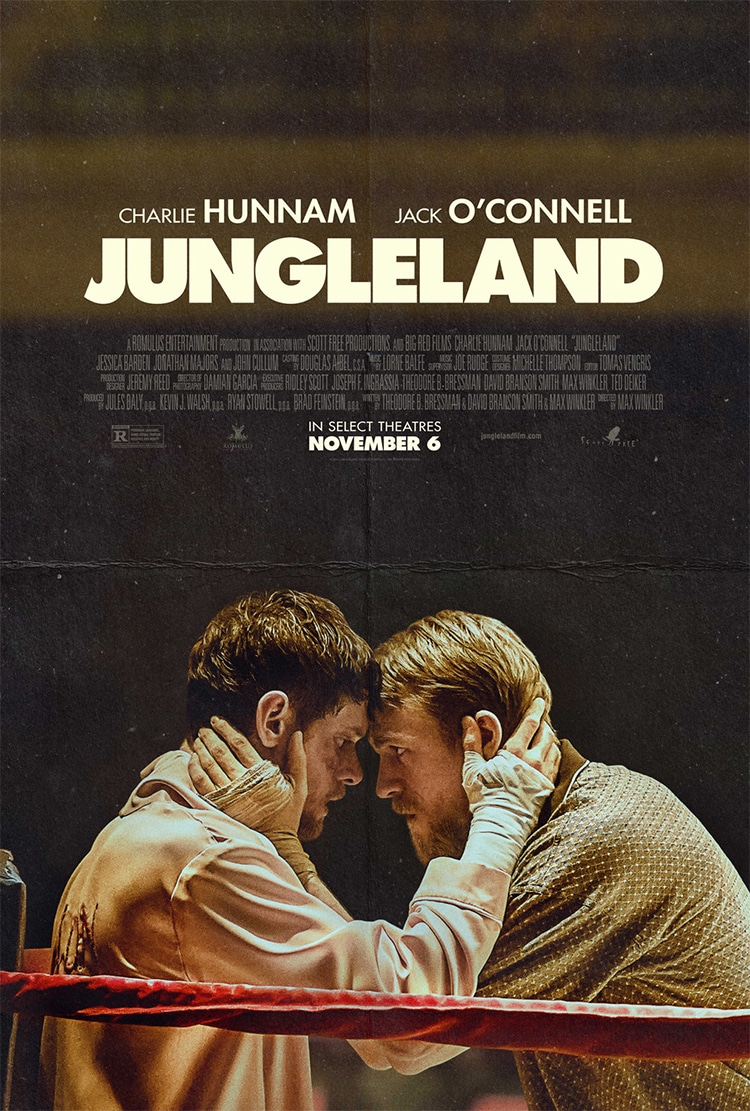 Director: Max Winkler
Cast: Charlie Hunham, Jack O'Connell, Naheem Garcia
Jungleland is about the survival of Lion and his brother as they fight in no rules and gloveless boxing matches. Lion, who participated in a tournament for the last time for his brother Stan to pay off his debt to a mafia boss, has to travel the country during this life and death tournament.
---
21) Grudge Match (2013) | IMDb: 6.4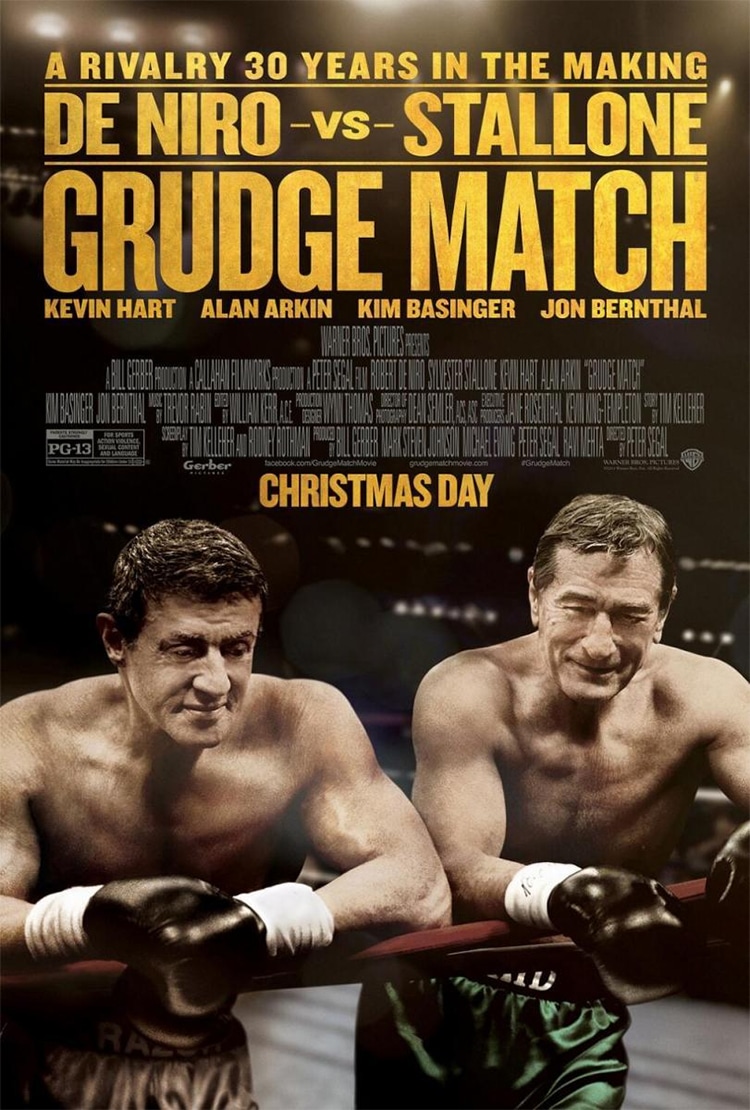 Director: Peter Segal
Cast: Robert De Niro , Sylvester Stallone, Kim Basinger
Bringing together two legendary names that come to mind when boxing movies are mentioned, Sylvester Stallone and Robert De Niro, Grudge Match deals with returning two enemy boxers to the ring. Even after 30 years after their last match, Billy "The Kid" McDonnen and Henry "Razor" Sharp, who are back in the ring to meet, engage in a relentless struggle regardless of their age.
---
20) The Bleeder/Chuck (2016) | IMDb: 6.5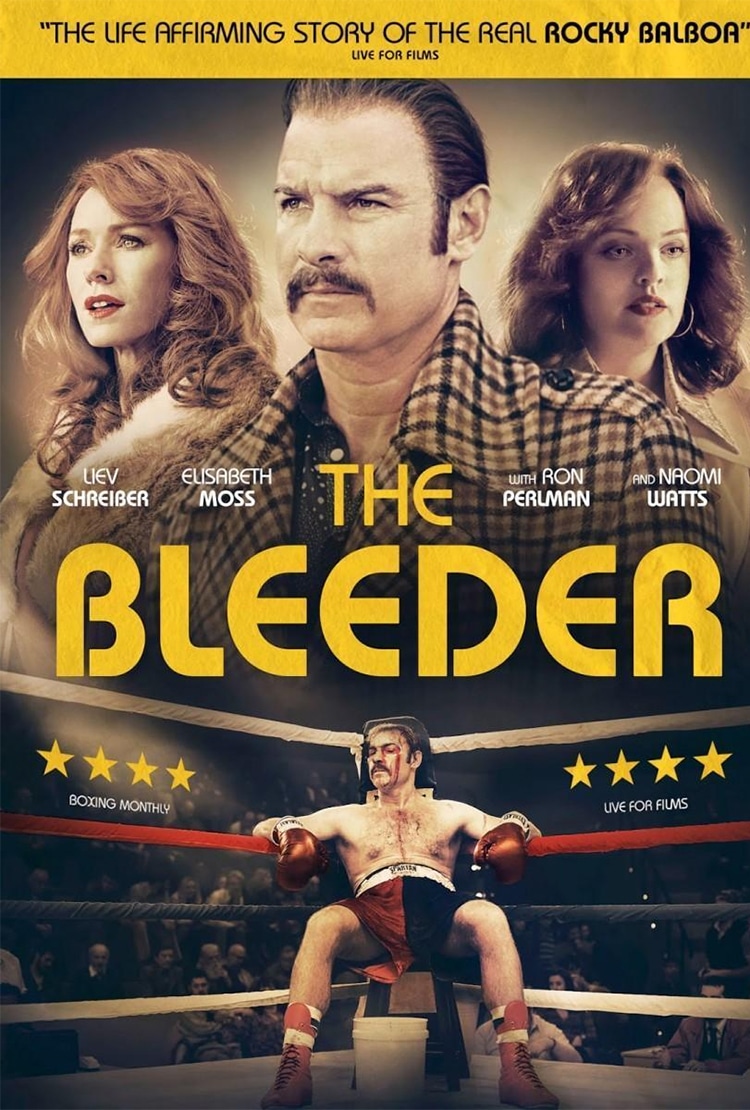 Director: Philippe Falardeau
Cast: Liev Scheiber, Elisabeth Moss, Ron Pearlman
Known as The Bleeder in the UK, and Chuck in general, the film chronicles the life of heavyweight boxer Chuck Wepner, who also inspired Rocky. Chuck, who would normally fight for the title with George Foreman, wants to box with Ali after Muhammad Ali beat Foreman. Chuck, who nearly knocked down the champion, becomes one of the greatest boxing heroes of the 1970s.
---
19) Hands of Stone (2016) | IMDb: 6.6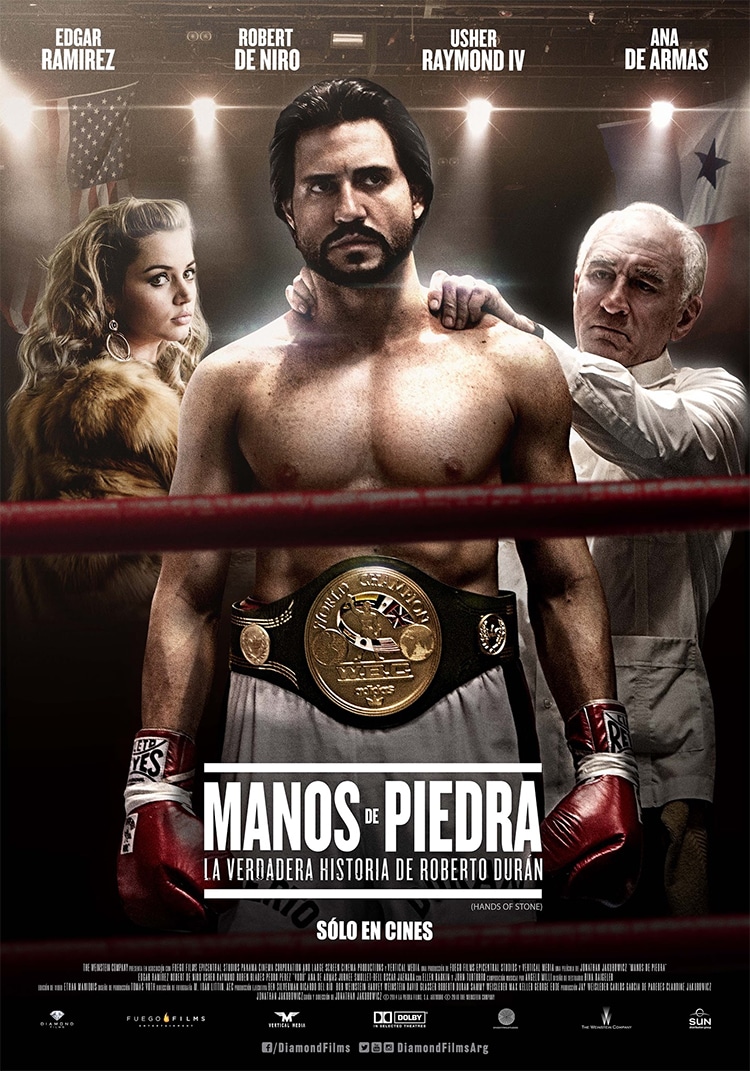 Director: Jonathan Jakubowicz
Cast: Edgar Ramirez, Usher, Robert De Niro
The life of Roberto Duran, nicknamed Mano de Piedra with his unique relentless punching techniques, is brought to the cinema with the movie Hands of Stone. Growing up in Panama and having excellent boxing skills, 20-year-old Roberto crosses paths with the legendary American boxing trainer Ray Arcel, which changes the lives of these two. Because Ray Arcel almost lost his life due to the attack he experienced in 1953, he retired from the boxing world and started to lead a quiet life.
---
18) Resurrecting the Champ (2007) | IMDb: 6.7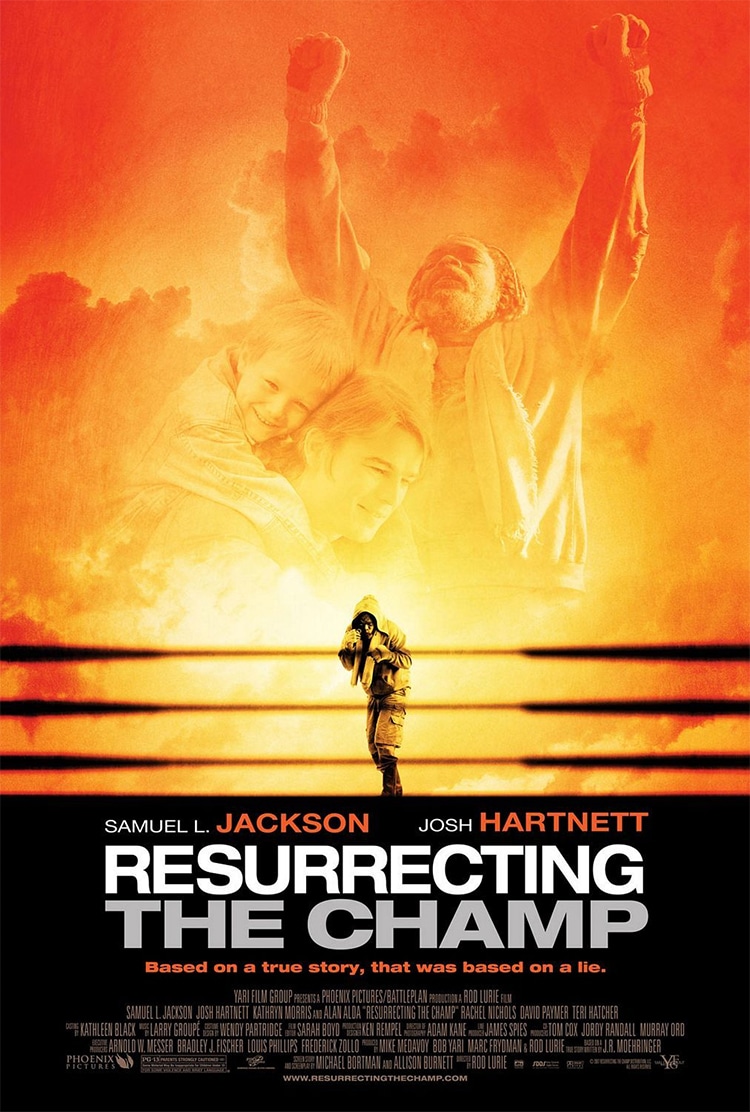 Director: Rod Lurie
Cast: Samuel L. Jackson, Josh Hartnett, Kathryn Morris
In 1997, journalist JR Moehringer met a homeless man who claimed to be the legendary boxer, Bob Satterfield. The article quickly became popular when Moehringer wrote this man's story in the Los Angeles Times. The 2007 movie Resurrecting the Champ is also inspired by this article.
---
17) Girlfight (2000) | IMDb: 6.8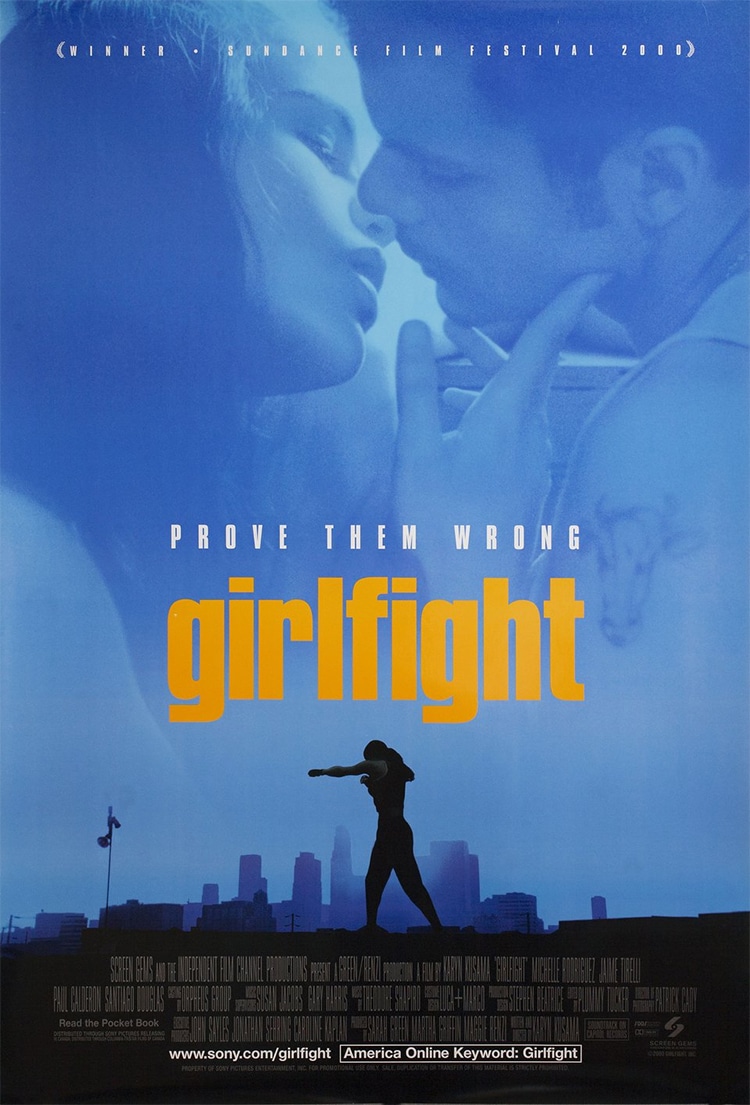 Director: Karyn Kusama
Cast: Michelle Rodriguez, Douglas Santiago, Jamie Tirelli
Girlfight, which was screened at the Sundance Film Festival and won the Grand Jury Prize, deals with the life of Diana Guzman, who grew up in the poor suburbs of New York. Diana, who has anger problems, meets boxing at the gym her brother goes to and transfers her energy to this sport. Diana, who entered the world of boxing intending to gain an identity for herself, just like many people from different ethnic backgrounds living in the USA, becomes the heroine of women who want to be boxers.
---
16) Bleed for This (2016) | IMDb: 6.8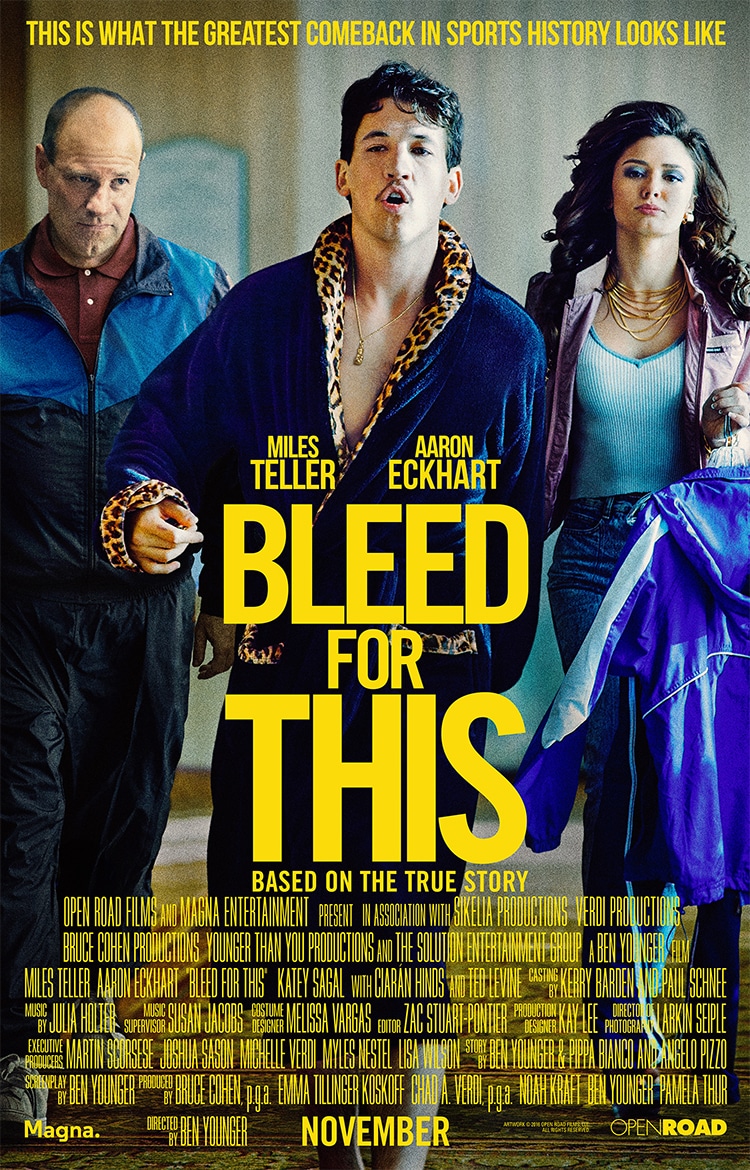 Director: Ben Younger
Cast: Miles Teller, Aaron Eckhart, Katey Segal
Vinny Pazienza, who has made one of the biggest comebacks in the boxing world, comes to life again with Miles Teller in Bleed for This. World champion Vinny Pazienza was a boxer who climbed the ladder of success, defeating all his opponents. Until he got into a car accident where he almost died. Uncertain whether he could even walk after the accident, Vinny Pazienza became the people's hero as a fighter who never lost his resolve despite being partially paralyzed.
---
15) Ali (2001) | IMDb: 6.8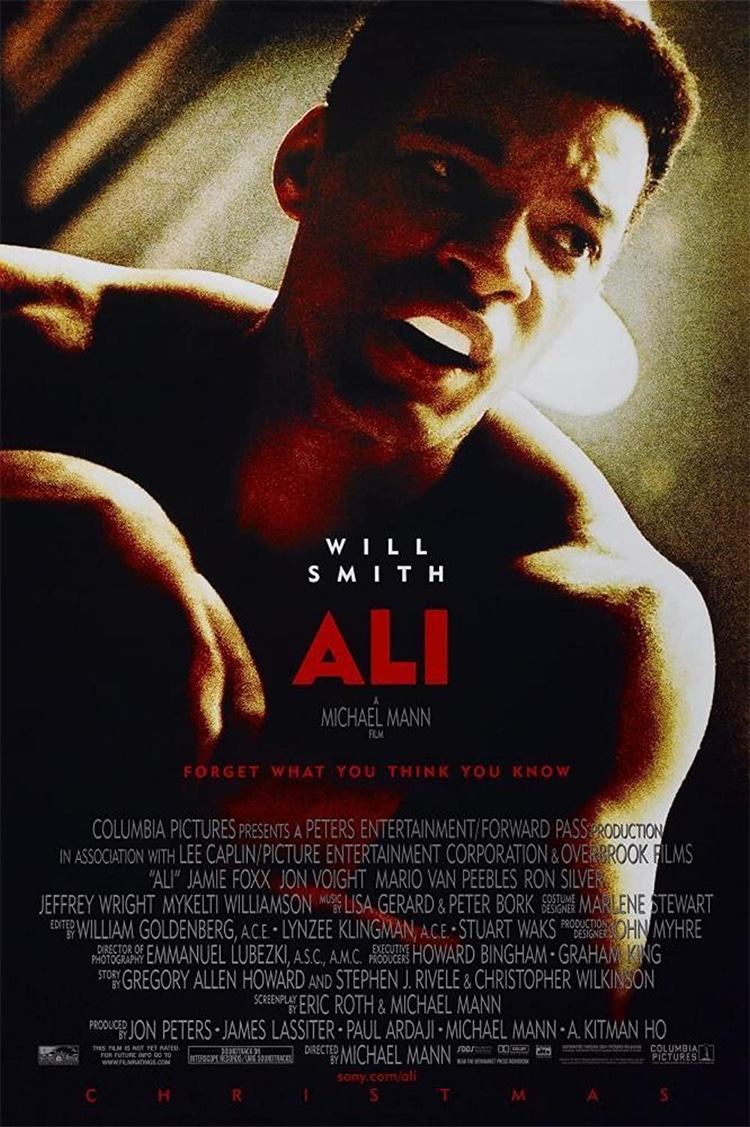 Director: Michael Mann
Cast: Will Smith, Jamie Foxx, Jon Voight
Directed by the famous director Michael Mann, Ali brings to the screen the life of Muhammad Ali, one of the most famous boxers of all time. Focusing on sections from Muhammad Ali's life and the troubles the boxer went through both in the ring and his personal life, the film conveys many periods of Ali's life, from his years as Cassius Clay to a legendary boxer.
---
14) The Boxer (1997) | IMDb: 7.0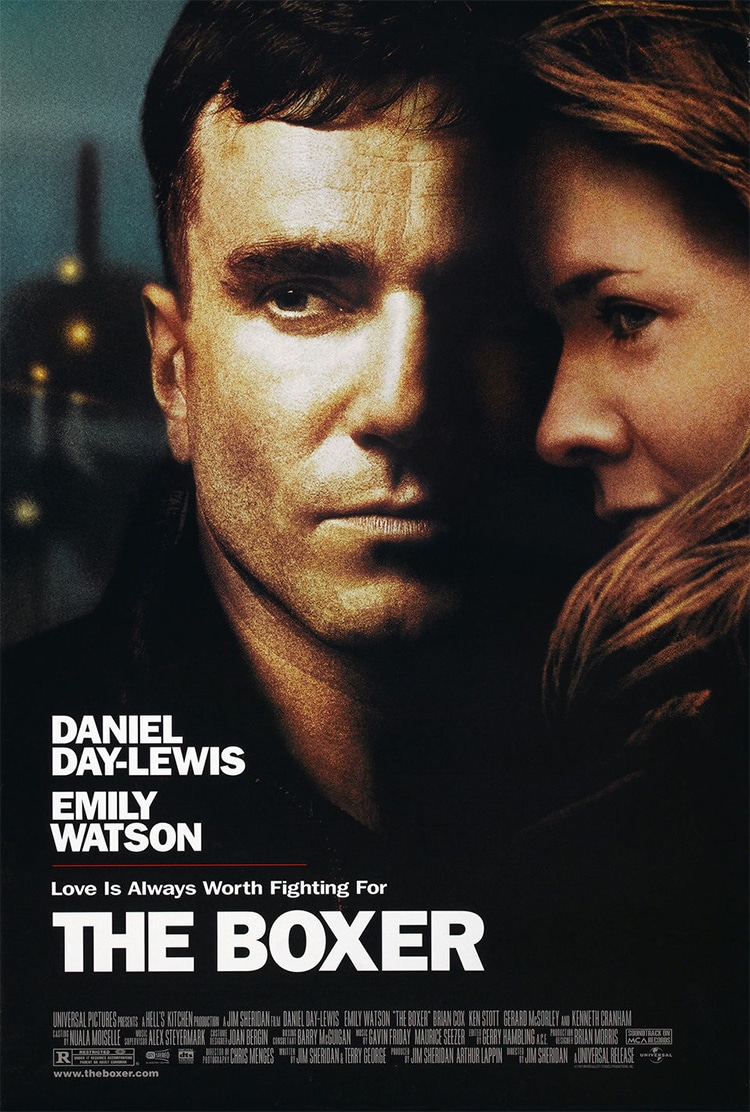 Director: Jim Sheridan
Cast: Daniel Day-Lewis, Emily Watson, Daragh Donnelly
The Boxer takes us on a journey to the Irish/Belfast boxing world instead of the US boxing world we are used to. Up-and-coming middleweight boxer Danny Boy Flynn goes to jail for ties to the IRA. Coming out of prison after 14 years, Danny has not lost any of his determination and is ready to return to the ring immediately.
---
13) Journeyman (2017) | IMDb: 7.1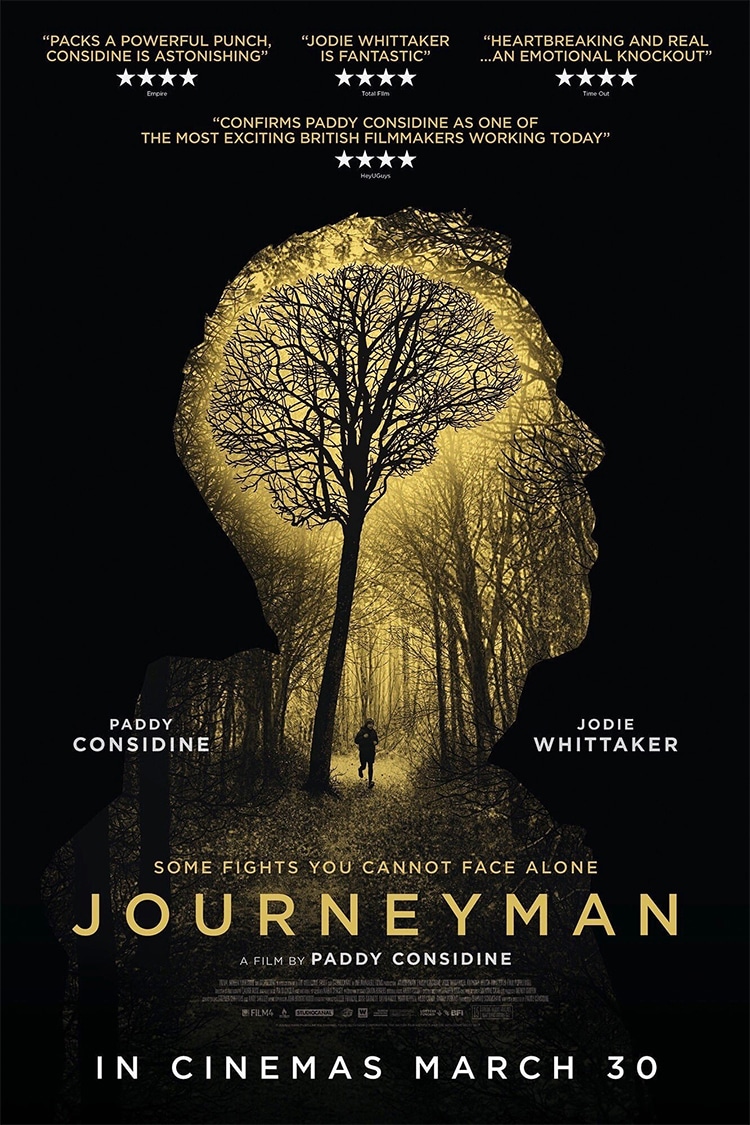 Director: Paddy Considine
Cast: Paddy Considine, Jodie Whittaker, Paul Popplewell
Matty Burton, the world middleweight boxing champion, started to come to the end of his career and began to be known as a kind of "Journeyman". Matty, who decides to quit boxing by playing his last match, encounters an unexpected end. The blow he received in Matty's last match causes brain damage and forces him to lose his memory.
---
12) Rocky Balboa (2006) | IMDb: 7.1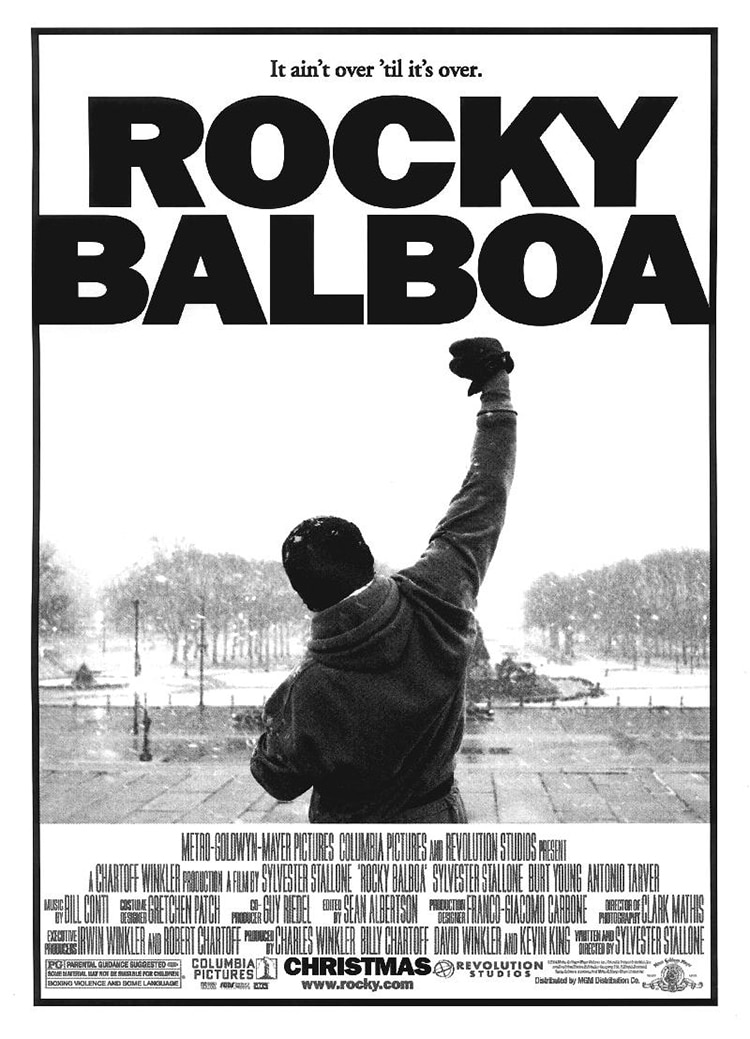 Director: Sylvester Stallone
Cast: Sylvester Stallone, Antonio Tarver, Milo Ventimiglia
A somewhat modern take on the five-film leading Rocky franchise, Rocky Balboa is set in the future, where Rocky retires and runs an Italian restaurant. Sylvester Stallone, who said that he couldn't give his fans the end they deserve with Rocky V, is wearing his boxing gloves again with this movie, despite his age. Rocky, who is in the ring for the last time for an exhibition match, gets into a relentless fight with heavyweight champion Mason "The Lion" Dixon.
---
11) Real Steel (2011) | IMDb: 7.0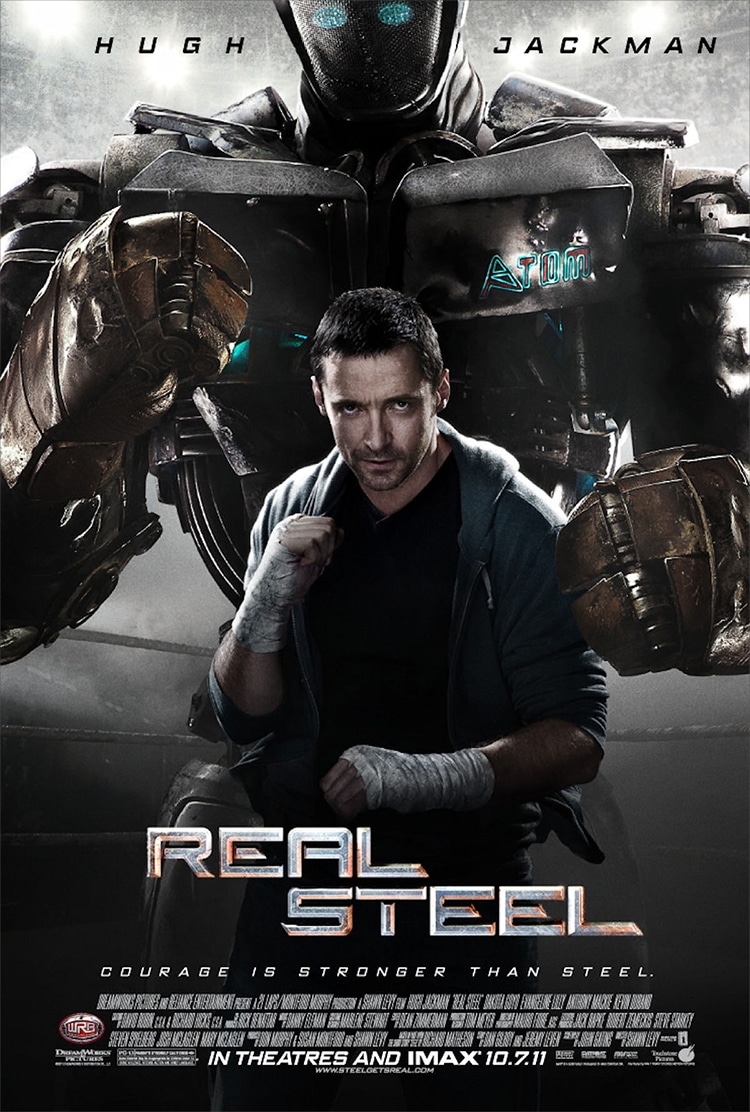 Director: Shawn Levy
Cast: Hugh Jackman, Evangeline Lilly, Dakota Goyo
Real Steel is a science fiction/boxing movie set soon. This movie, in which robots take over the boxing rings instead of humans, is also an adaptation of Richard Matheson's novel Steel. Charlie Kenton, who often performs with trashy robots and flies around, does not want to get together with his son, but this merger will have unexpected results. One day, Kenton finds an old training robot in the robot cemetery with his son and gets the opportunity to return to the rings with this robot called Atom.
---
10) Fat City (1972) | IMDb: 7.3
Director: John Houston
Cast: Stacy Keach, Jeff Bridges, Susan Tyrrell
We continue the boxing movies list with a cult production. Diving into the world of boxing in a very realistic way, Fat City is about a fight between a disgraced boxer and a young and talented boxer. In this film, Billy Tully is a disgraced boxer who has left the championship behind based on the screenplay of Leonard Gardner's novel of the same name. Tully, who started training with 15-year-old Ernie Munger at the gym where she went to get back in shape, finds the inspiration she is looking for.
---
9) Southpaw (2015) | IMDb: 7.4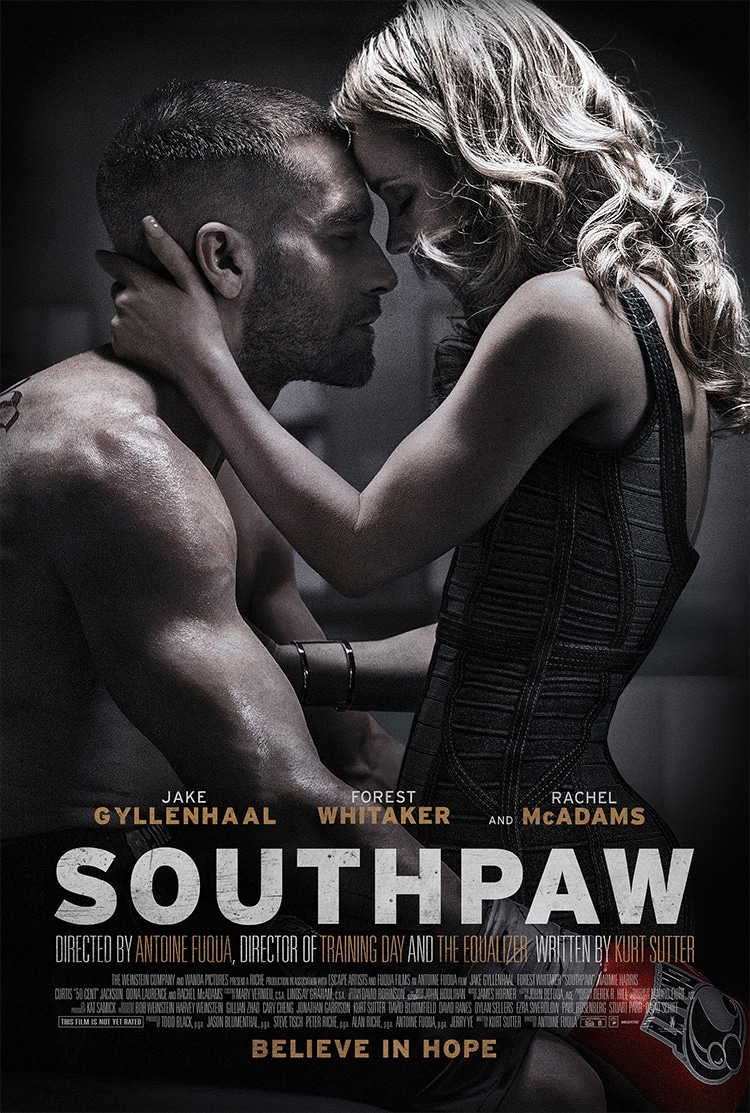 Director: Antoine Fuqua
Cast: Jake Gyllenhaal, Rachel McAdams, Forest Whitaker
Southpaw is the name given to a rare left-handed boxer in the boxing world. Billy "The Great" Hope, our boxer in the movie, is also a very successful left-handed boxer. Continuing his successful career and happy family life, Billy gets the first blow when his wife dies due to a fight with a rival boxer one day. Billy, who then gives himself to drugs and alcohol, becomes unable to box and loses custody of his daughter. Wanting to regain his daughter and his life, Billy enlists the help of former boxer Tick and prepares to be reborn.
---
8) Creed (2015) | IMDb: 7.6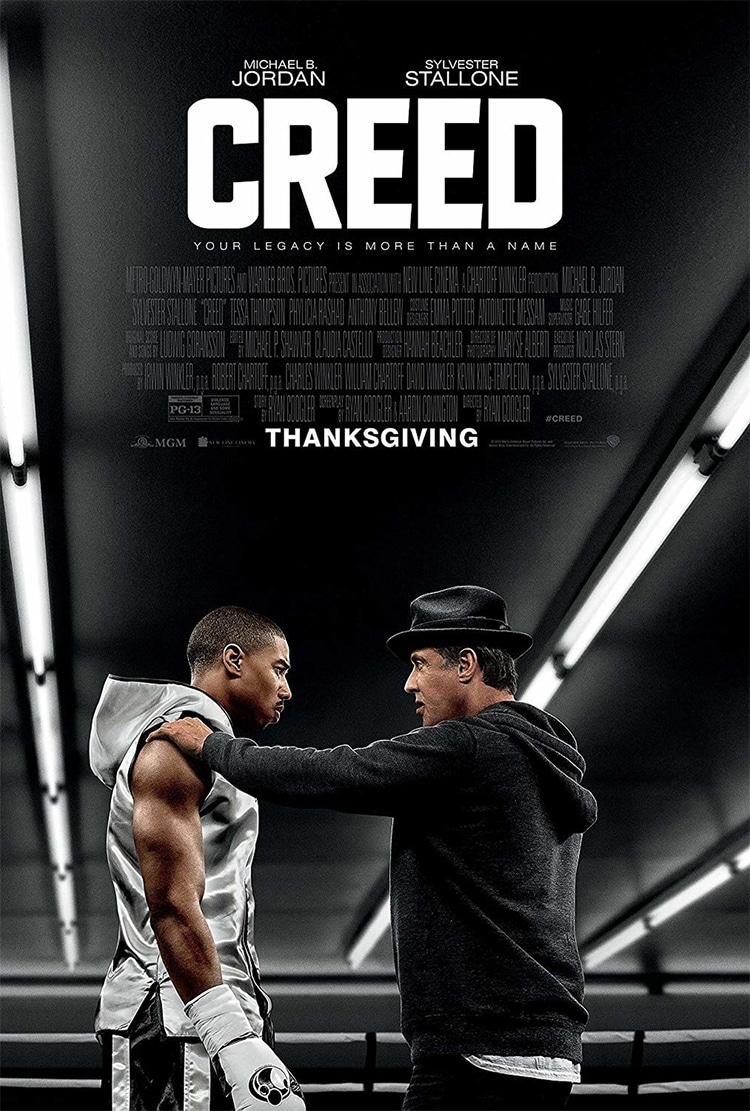 Director: Ryan Coogler
Cast: Michael B. Jordan, Sylvester Stallone, Tessa Thompson
Creed, a kind of rebirth movie of the Rocky series, deals with the adventures of Rocky Balboa with the son of his arch-rival and eternal friend Apollo Creed. Despite his good life and the opportunities presented to him, Adonis, whose only desire is to be a great boxer like his father, comes to Rocky Balboa's door by listening to his inner voice. Embracing the son of his old friend and rival Apollo, Rocky begins to train Creed with all his experience, although reluctant at first.
---
7) The Hurricane (1999) | IMDb: 7.6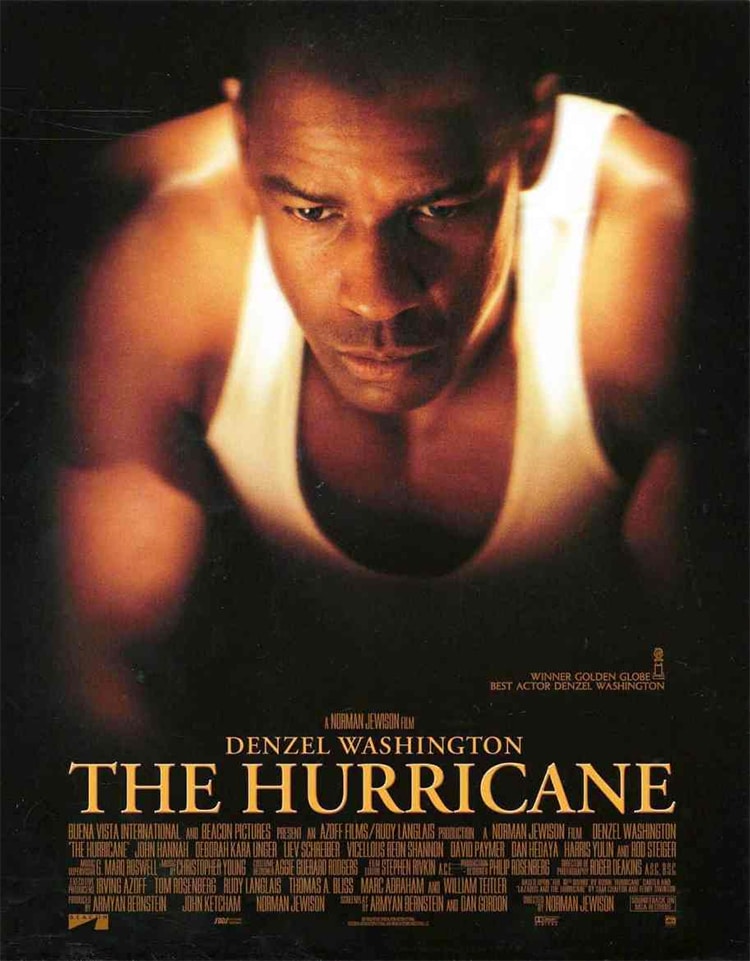 Director: Norman Jewison
Cast: Denzel Washington , Vicellous Shannon, Deborah Kara Unger
You may have heard the tragic story of famous boxer Rubin 'Hurricane' Carter before. Rubin, one of the best middleweight boxers of the 1960s, was wrongfully sentenced to life in prison for three murders while spending time in a bar in New Jersey. Even a fan who met him at the bar was sentenced to life in prison as Rubin 's accomplice . Rubin, who was later proven blameless, and his fan were released after 22 years. The Hurricane, in which we watch how racism darkens the life of a professional boxer, is later adapted from Rubin Carter's autobiographical book on these events.
---
6) The Fighter (2010) | IMDb: 7.8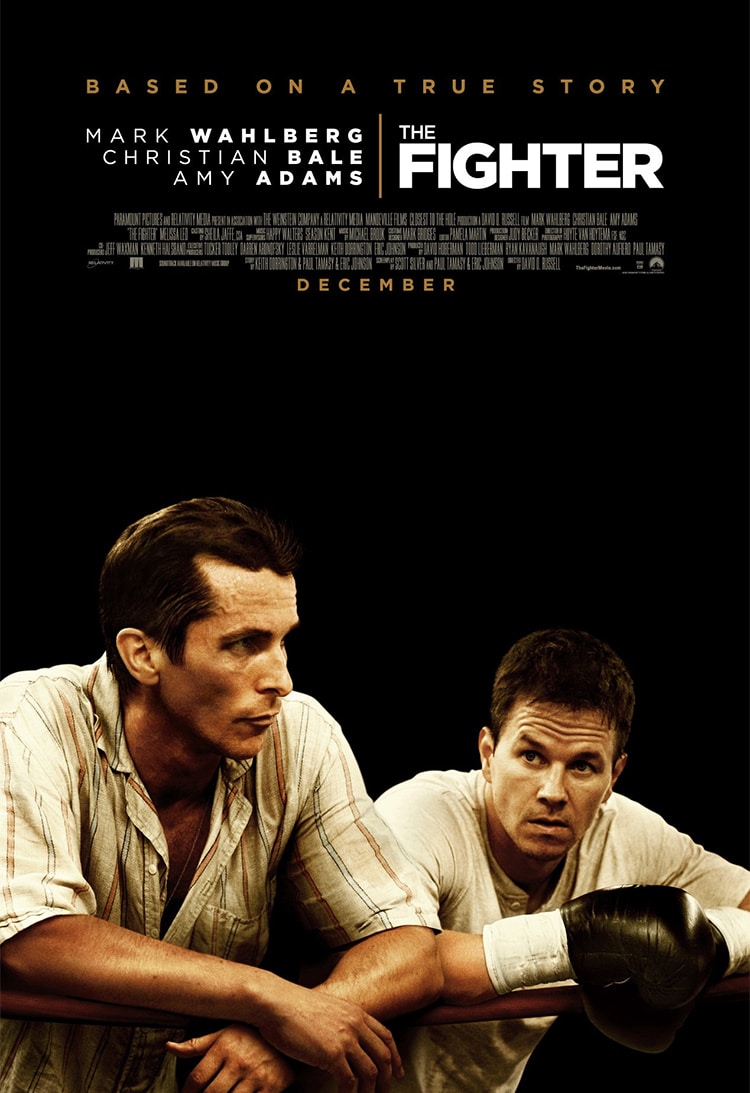 Director: David O. Russell
Cast: Mark Wahlberg, Christian Bale, Amy Adams, Melissa Leo
The Fighter won Christian Bale an Oscar for Best Supporting Actor, and Melissa Leo, an Oscar for Best Supporting Actress, takes its inspiration from real life. Based on the experiences of Dicky Ecklund and Mickey Ward brothers, The Fighter also touches on the corrupt family structure. After Dicky, the legendary boxer of his time but who wasted his opportunities, went to prison, and things got pretty messy. After prison, Dicky begins to mend ties with his family and guide his brother Mickey Ward in his career.
---
5) Cinderella Man (2005) | IMDb: 8.0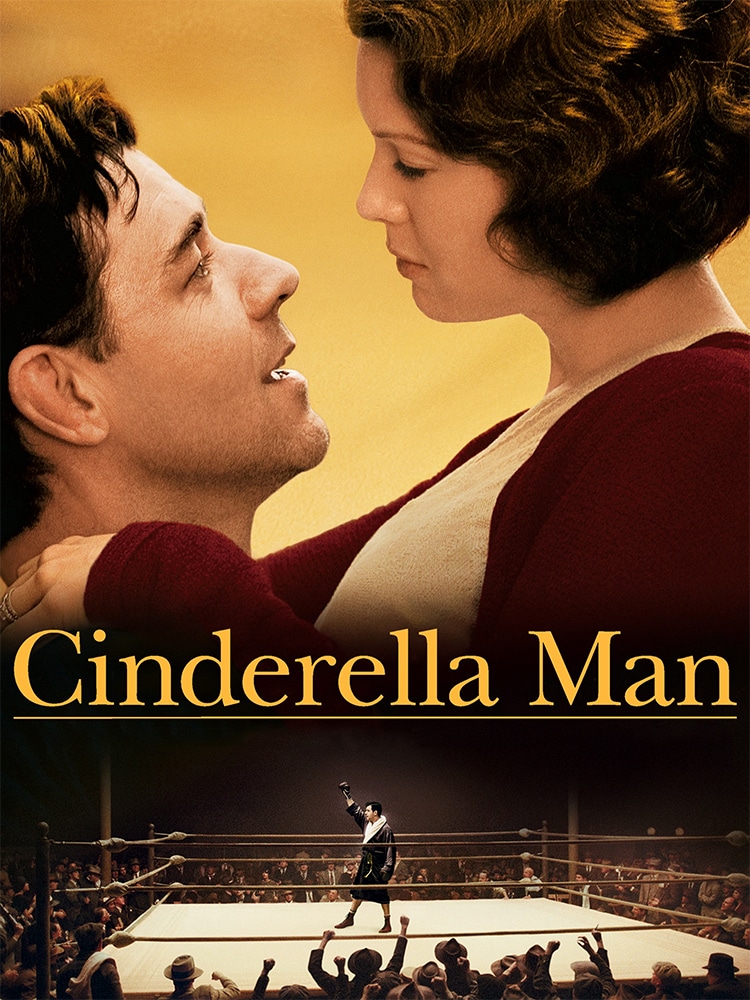 Director: Ron Howard
Cast: Russell Crowe, Renee Zellweger, Craig Bierko
James J. Braddock, who made a legendary comeback to boxing after the Great Depression in the 1930s and became known as Cinderella Man, comes to life again in this movie with Russell Crowe. Braddock, who lost almost everything during the Great Depression, tried to support his family by working as a day laborer and playing one game after another. Of course, Braddock, who started to lose back to back due to these unhealthy conditions, became a boxer that no one wanted to fight. Until he got a chance to fight for the title with heavyweight boxing champion Max Baer.
---
4) When We Were Kings (1996) | IMDb: 8.0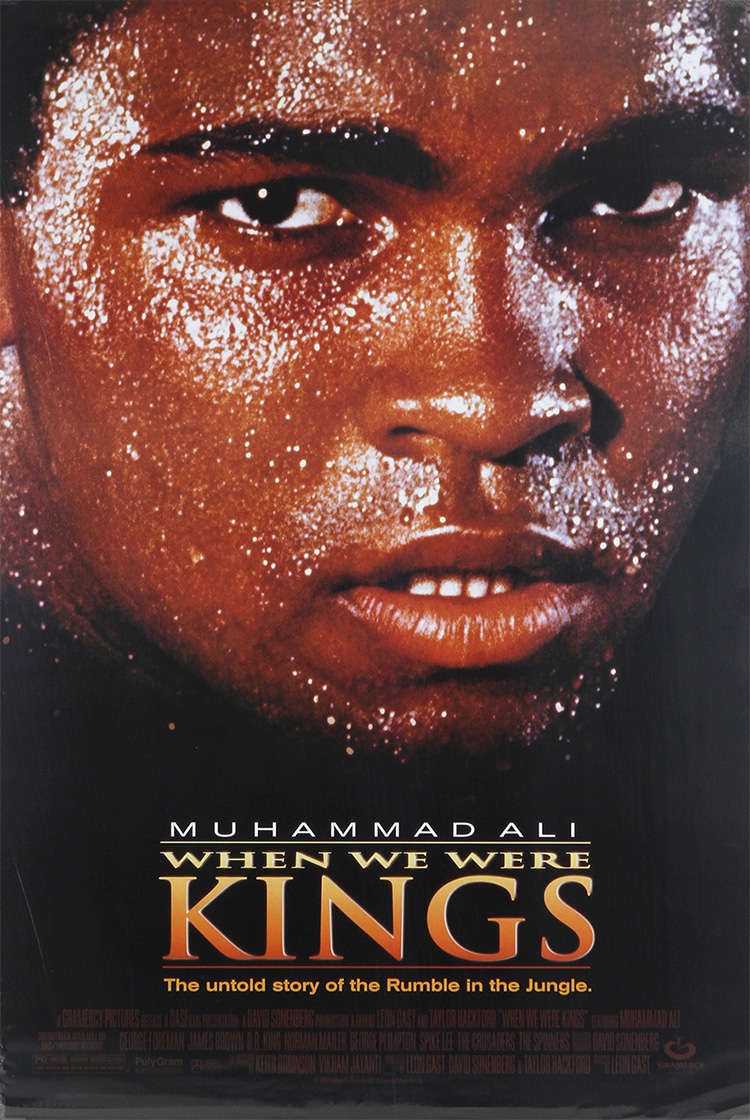 Director: Leon Gast
Actors: Muhammad Ali, George Foreman, Don King
We continue our boxing movies list with a documentary film. When We Were Kings is not a boxing movie but a boxing documentary that reflects the boxing world of the 1970s quite realistically. Legendary boxers Muhammad Ali, George Foreman, and legendary boxing promoter Don King talk about the golden years of the boxing era in their own words in When We Were Kings, which won the Oscar for Best Documentary. Many images from that period also find their place in the documentary.
---
3) Rocky (1976) | IMDb: 8.1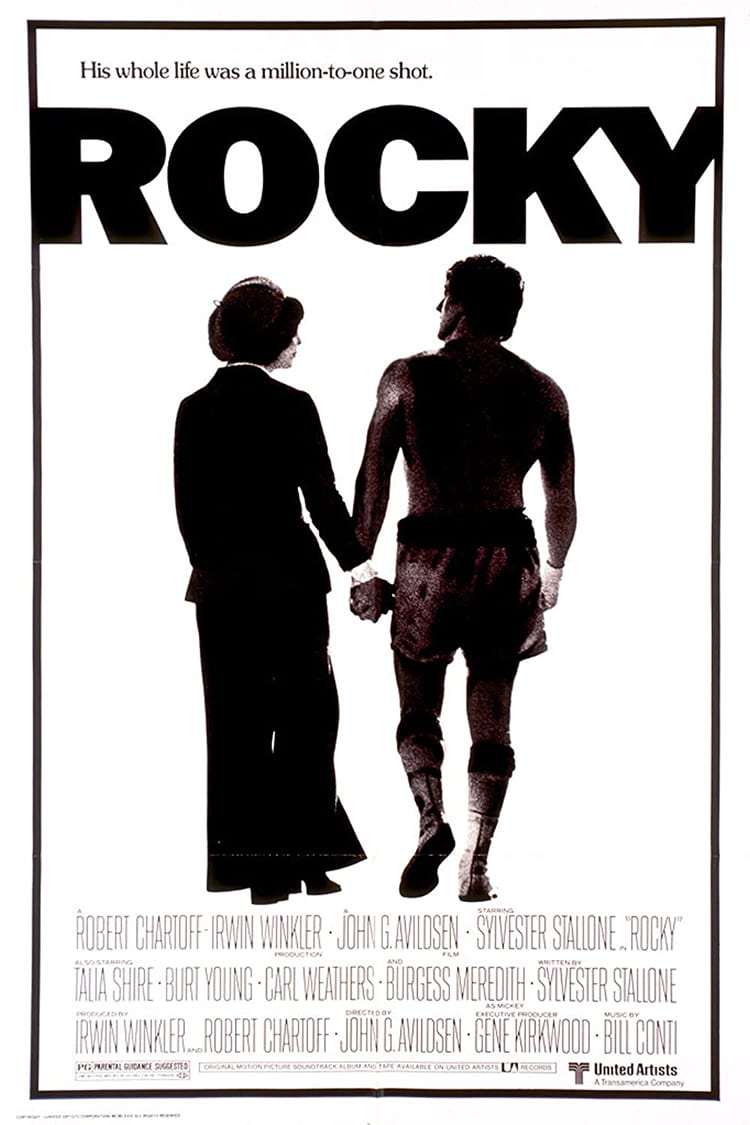 Director: John G. Avildsen
Cast: Sylvester Stallone, Talia Shire, Burt Young
We are all familiar with the story of the Italian Stallion, Rocky Balboa. We also know how his life changed when Rocky, who was boxing on his own and working with the Italian mafia, got the chance to fight for the heavyweight boxing champion Apollo Creed. But Rocky is a movie that is watched repeatedly by those who do not like boxing as a sport as much as boxing lovers. So there's no reason not to come back and do the Rocky marathon from time to time. Inspiring differently every time we watch it, Rocky is one of the productions that shape the boxing movies category.
---
2) Million Dollar Baby (2004) | IMDb: 8.1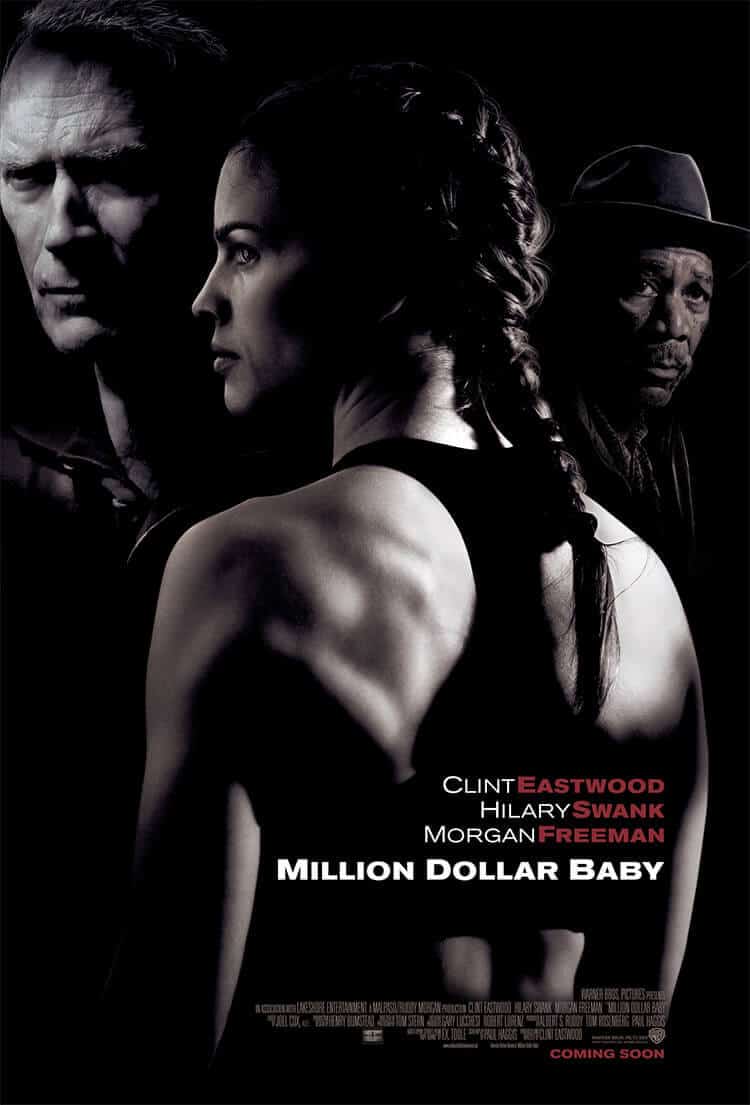 Director: Clint Eastwood
Cast: Hilary Swank, Clint Eastwood, Morgan Freeman
Winning Clint Eastwood for Best Picture and Best Director, Morgan Freeman for Best Supporting Actor, and Hilary Swank for Best Actress, Million Dollar Baby is one of the best boxing movies in the world of cinema. Million Dollar Baby is also an unconventional film about gender discrimination in sports and putting a female boxer at its center. In the movie, which has a motivational story like Rocky, we witness the endless determination of Maggie Fitzgerald, who is actually too late to start boxing.
---
1) Raging Bull (1980) | IMDb: 8.2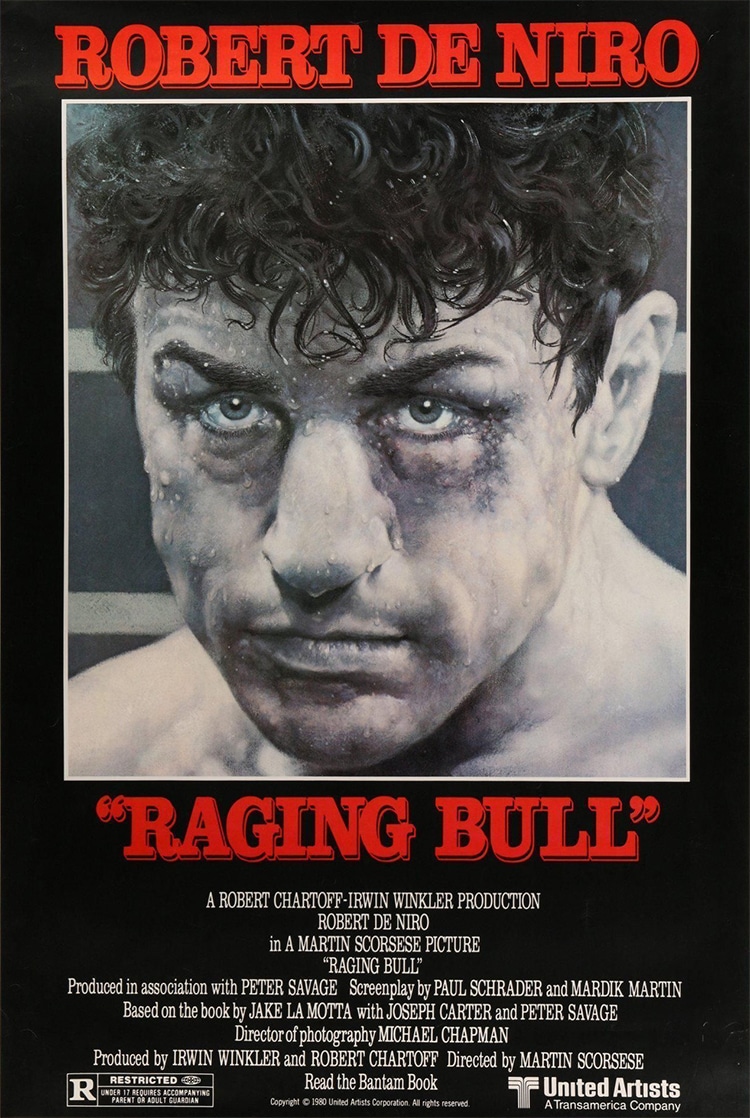 Director: Martin Scorsese
Cast: Robert De Niro, Cathy Moriarty, Joe Pesci
We are the movie with the highest IMDb score on our boxing movies list! Raging Bull, for which Robert De Niro won an Oscar for Best Actor, chronicles the boxing years of Jack LaMotta, whose career spanned from boxer to comedian. Jake LaMotta, one of the best boxers of the era by winning 84 out of 106 matches, was not as successful outside the ring as he was in the ring. Raging Bull, where we are a guest in the turbulent life of Jake LaMotta, is a production that angered the famous boxer himself.
---
After our boxing movies content, these contents may also interest you:
Top 50 Action Movies: Action Movies That Will Make Your Adrenaline Levels Peak
14 Quotes From Muhammad Ali About His Life Lessons and Motivation
This post is also available in: Türkçe