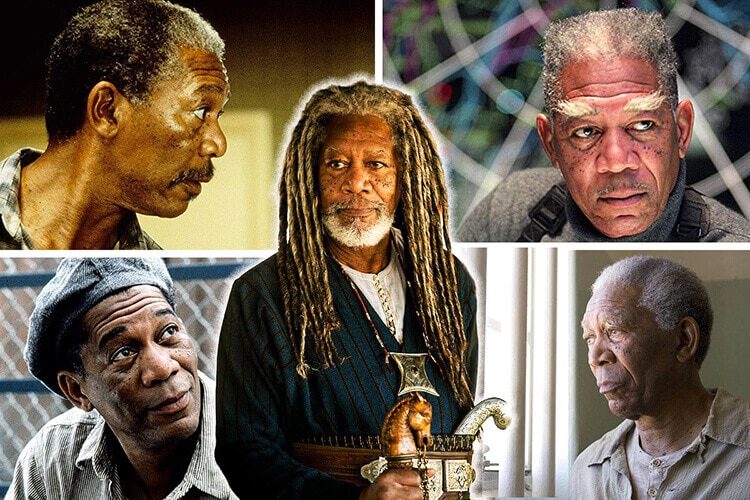 Morgan Freeman, who started his career later than most movie actors, was almost 51 when he began to gain recognition. Because, among Morgan Freeman movies we can say that there are almost no films in which we see him young. Morgan Freeman, whose career is a bit short for his age, is a workaholic who has packed more than 100 vision films, dozens of television movies, and serials in his 33-year acting life. In this content, we are based on IMDb scores. Let's take a closer look at our list of best Morgan Freeman movies.
---
10) Invictus (2009) | IMDb: 7.3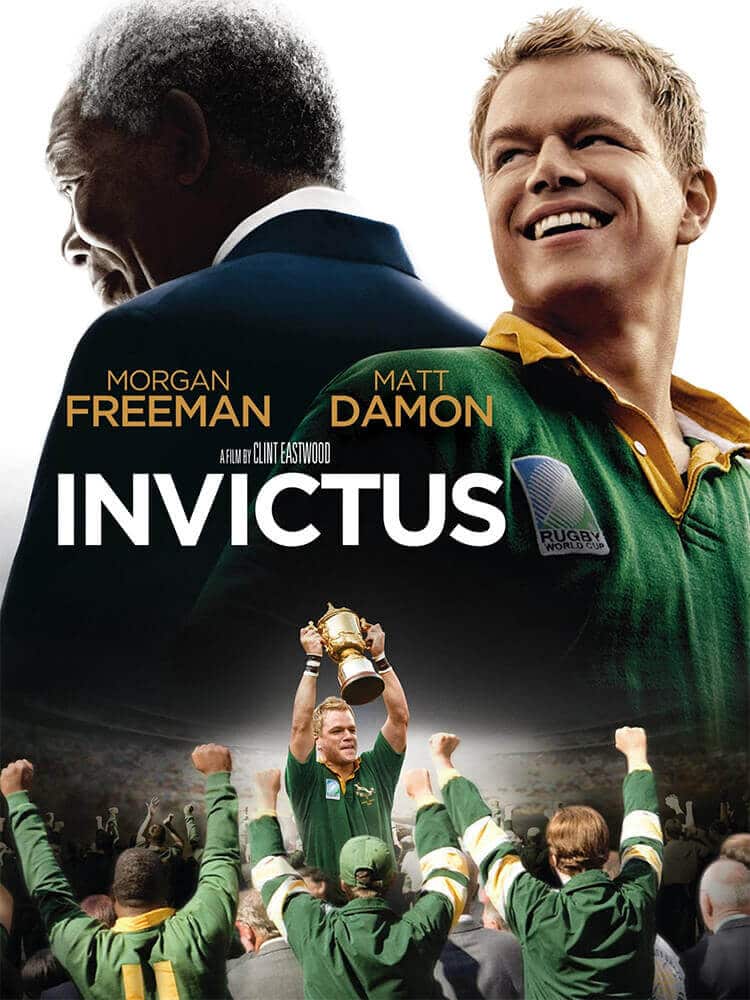 Genre: Biography, Drama, History
Director: Clint Eastwood
Cast: Morgan Freeman, Matt Damon , Tony Kgoroge
During the 1995 Rugby World Cup, Invictus, Morgan Freeman plays the legendary former South African President Nelson Mandela. Nelson Mandela is aware that his nation was discriminated against racially, linguistically, and economically in his first years in office. Believing in the unifying power of sports, Mandela follows a different strategy and decides to cooperate with the captain of the South African rugby team for the 1995 championship.
---
9) Driving Miss Daisy (1989) | IMDb: 7.4
Genre: Drama
Director: Bruce Beresford
Cast: Morgan Freeman, Jessica Tandy, Dan Aykroyd
Driving Miss Daisy, which won Morgan Freeman a Golden Globe in the Best Actor category, is one of the first productions that come to mind when Morgan Freeman movies are mentioned. The film chronicles the tumultuous relationship between a wealthy old woman, Daisy, and her African-American chauffeur, Hoke. Daisy, who thinks she doesn't need Hoke, is hired by her son. Although she doesn't like Hoke very much at first, a tight bond is formed between this two day by day. Returning from the Academy with 4 Oscars, Driving Miss Daisy is one of the best criticisms of racism.
---
8) The Bucket List (2007) | IMDb: 7.4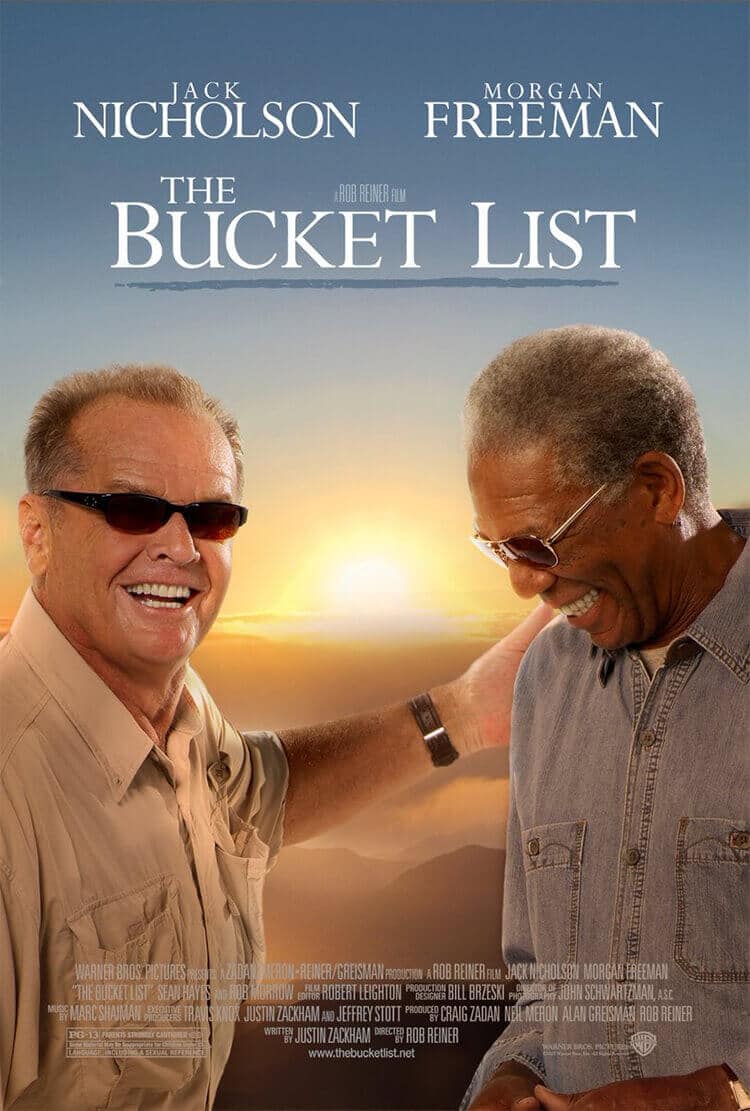 Genre: Adventure, Comedy, Drama
Director: Rob Reiner
Cast: Jack Nicholson, Morgan Freeman, Sean Hayes
The Bucket List, which tells the last days of two completely different people who are in the grip of a disease, is a movie that makes both laugh and cry a lot. In the movie, two people of different races grew up in different environments, had different economic statuses, and came together in the same hospital room one day. One of them is Carter, who had to drop out of university due to living conditions and work as a car mechanic, and the other is Edward, the owner of the hospital in question, who is rich but not happy. Living their last months due to their illness, these two embark on a sad and funny adventure by creating a list of what they want to do in life.
---
7) Gone Baby Gone (2007) | IMDb: 7.6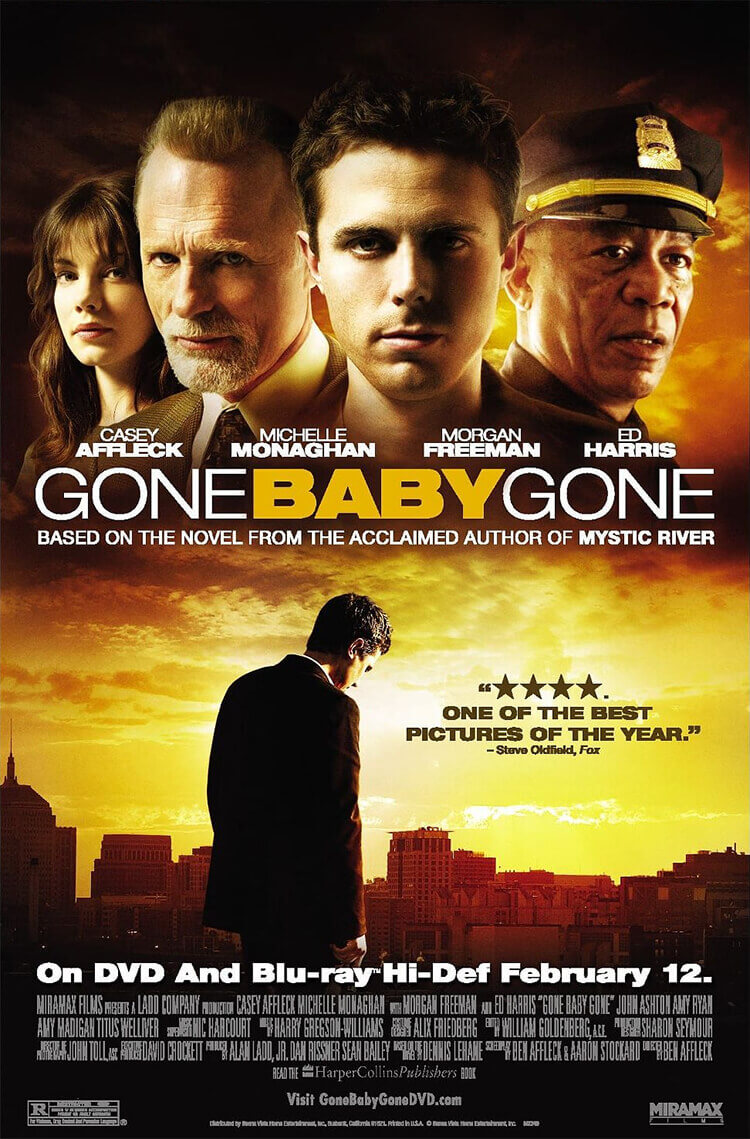 Genre: Crime, Drama, Mystery
Director: Ben Affleck
Cast: Morgan Freeman, Ed Harris, Casey Affleck
Gone Baby Gone, directed by Dennis Lehane, whose many books, especially Mystic River and Shutter Island, have been adapted into movies, is brought to the big screen by the famous actor Ben Affleck. In this film, which is Ben Affleck's directorial debut, a kidnapping story is handled. Four-year-old Amanda has been kidnapped, and Jack Doyle (Morgan Freeman), head of the Crimes Against Children department, hasn't made much headway with the case. As a result, two detectives hired by Amanda's family become involved in the search. After this point, things get pretty messy.
---
6) Lucky Number Slevin (2006) | IMDb: 7.7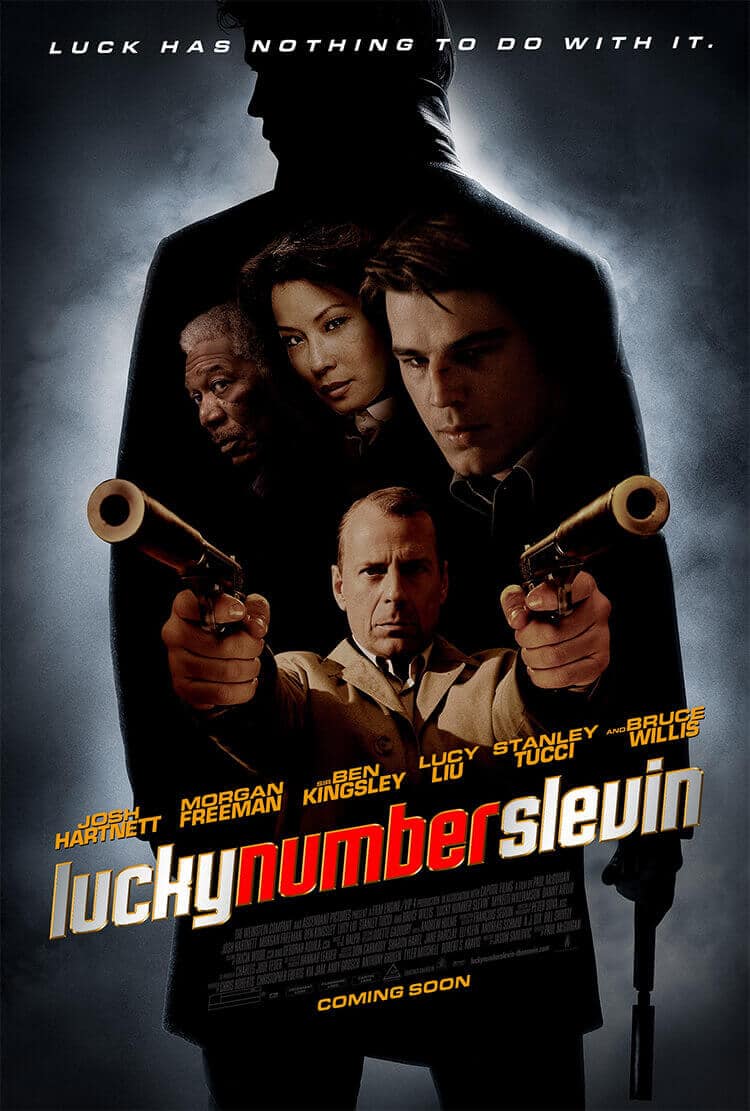 Genre: Crime, Drama, Thriller
Director: Paul McGuigan
Cast: Josh Hartnett, Ben Kingsley, Morgan Freeman, Bruce Willis
If you like crime movies with intricate plots and twisted corners, Lucky Number Slevin may be the movie you've been looking for for a long time. Slevin is one of the unluckiest people ever to live in Los Angeles. Slevin, who was cheated on by his lover, thrown out of his house and had his identity stolen, finds the solution to return to New York. Borrowing the apartment of his old friend Nick Fisher, Slevin finds himself in the middle of two mob bosses at war to rule New York.
---
5) Glory (1989) | IMDb: 7.8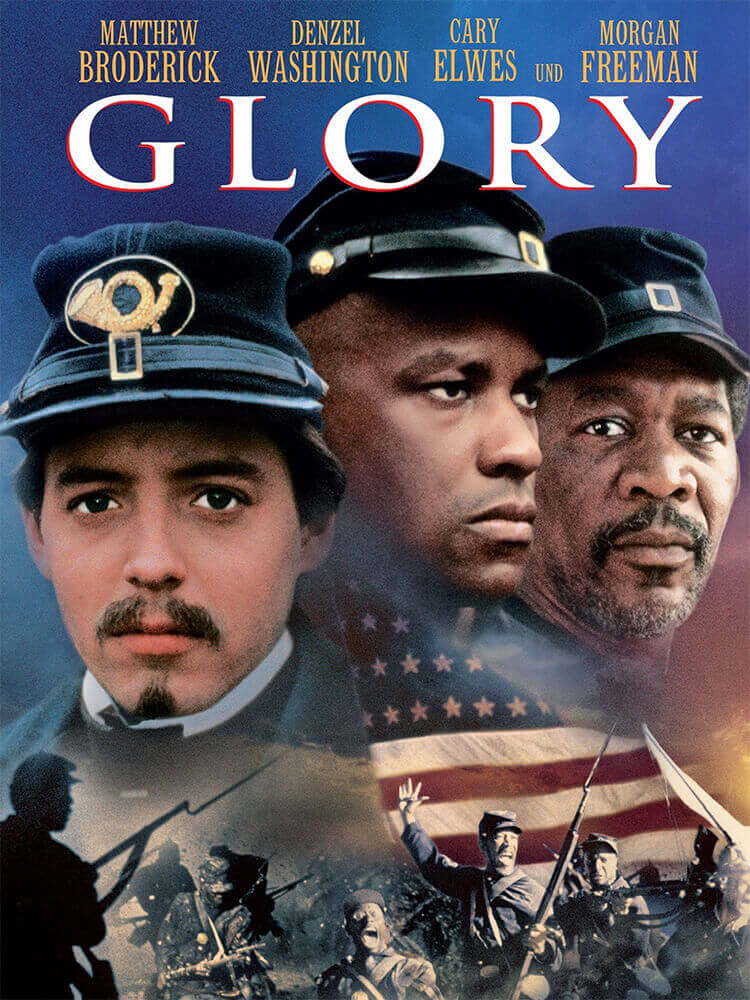 Genre: Biography, Drama, History
Director: Edward Zwick
Cast: Matthew Broderick, Denzel Washington , Cary Elwes
Glory basically tells the story of a white commander leading a contingent of all-African-American soldiers during the American Civil War. Adapted from the letters written by this commander named Robert G. Shaw to his family, Glory reveals the devastating effects of the war, while also touching upon the racism problem, which is one of the black spots of the USA. In the movie, Commander Shaw tries to connect with his unit of very different soldiers, while trying to cope with the devastating effect of the war.
---
4) Million Dollar Baby (2004) | IMDb: 8.1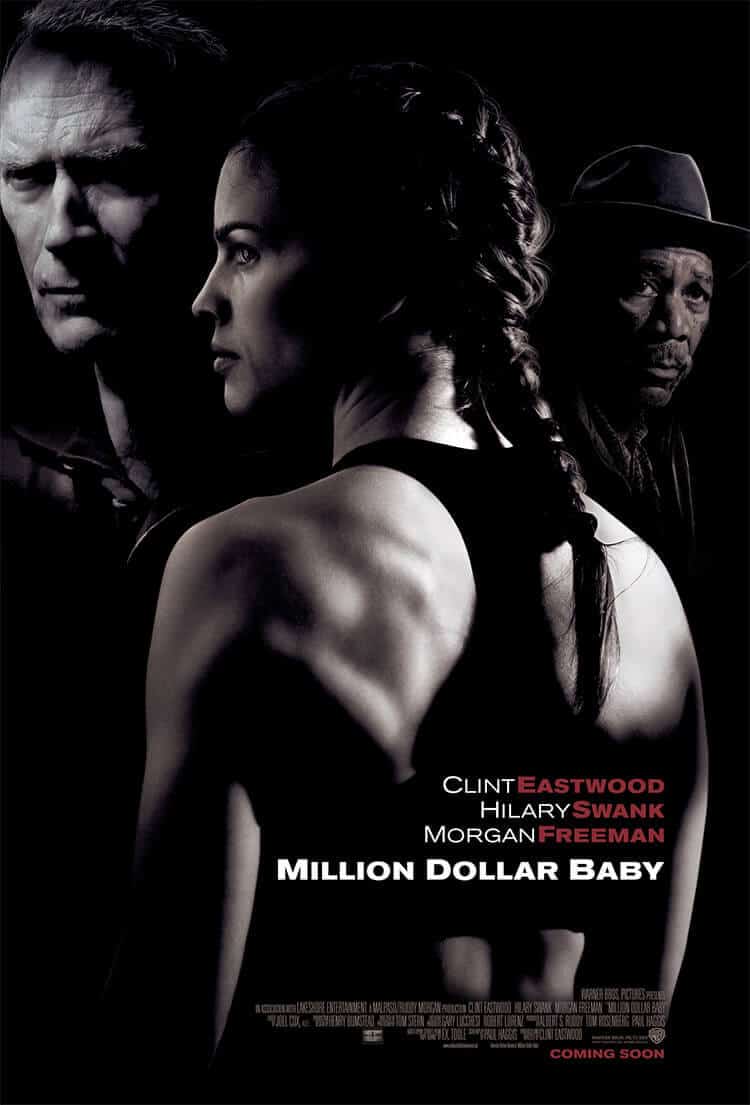 Genre: Drama, Sports
Director: Clint Eastwood
Cast: Hilary Swank, Clint Eastwood, Morgan Freeman
It would not be wrong to say that Million Dollar Baby, which won Morgan Freeman an Oscar for Best Supporting Actor, is one of the best and most different boxing films in the history of cinema. Successfully criticizing gender discrimination in the world of sports and society, Million Dollar Baby is a highly motivated film with an appropriate social message.
In the movie, we watch the story of Maggie Fitzgerald, who is actually quite old for boxing. Maggie comes to former trainer Frankie Dunn's gym one day and says she wants to learn boxing. Frankie, who has never hired women before, refuses to hire women herself because Maggie is too old. But undeterred, Maggie comes to the living room every day and starts working on her own.
---
3) Unforgiven (1992) | IMDb: 8.2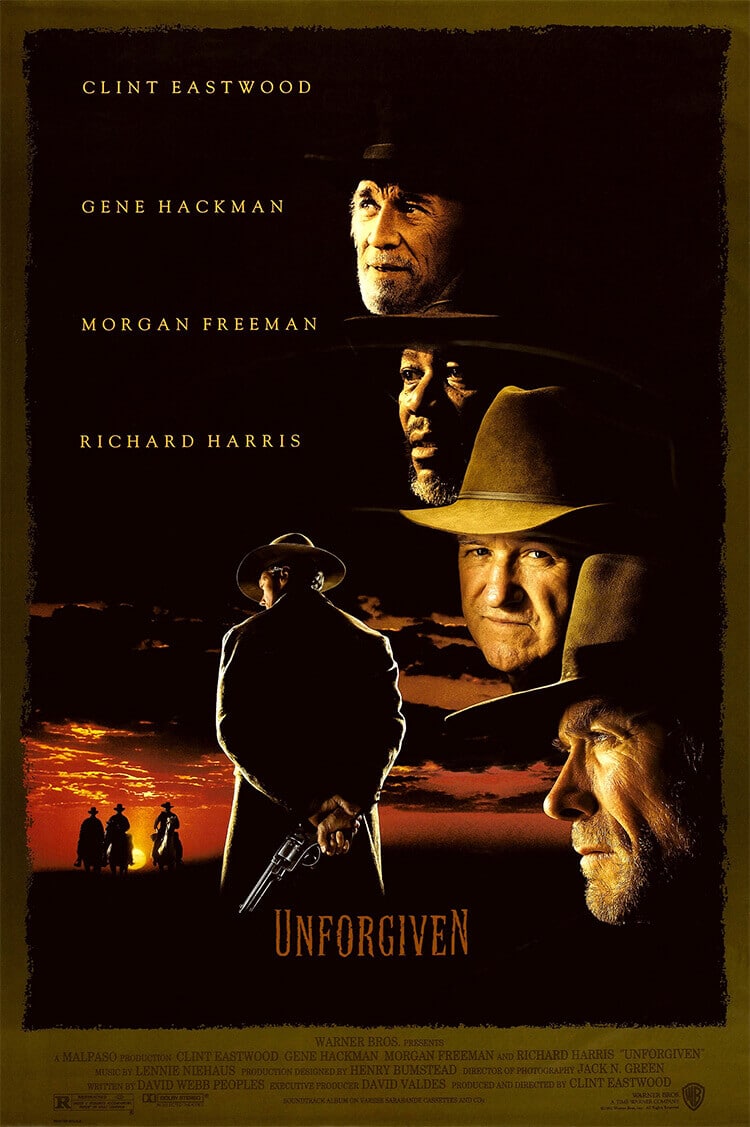 Genre: Drama, Western
Director: Clint Eastwood
Cast: Clint Eastwood, Gene Hackman, Morgan Freeman
Tim Burton and Johnny Depp, Tarantino and Samuel Lee Jackson, Martin Scorsese and Robert De Niro… There are many such director-actor duos in the Hollywood world. Clint Eastwood and Morgan Freeman are such a duo. Unforgiven, which can lock even those who don't like western movies on the screen, is about one last job that the old cowboy named Bill Munny had to accept. Unforgiven, which we will miss what else to say about its subject, won 4 Oscar awards, especially Best Film and Best Director.
---
2) Se7en (1995) | IMDb: 8.6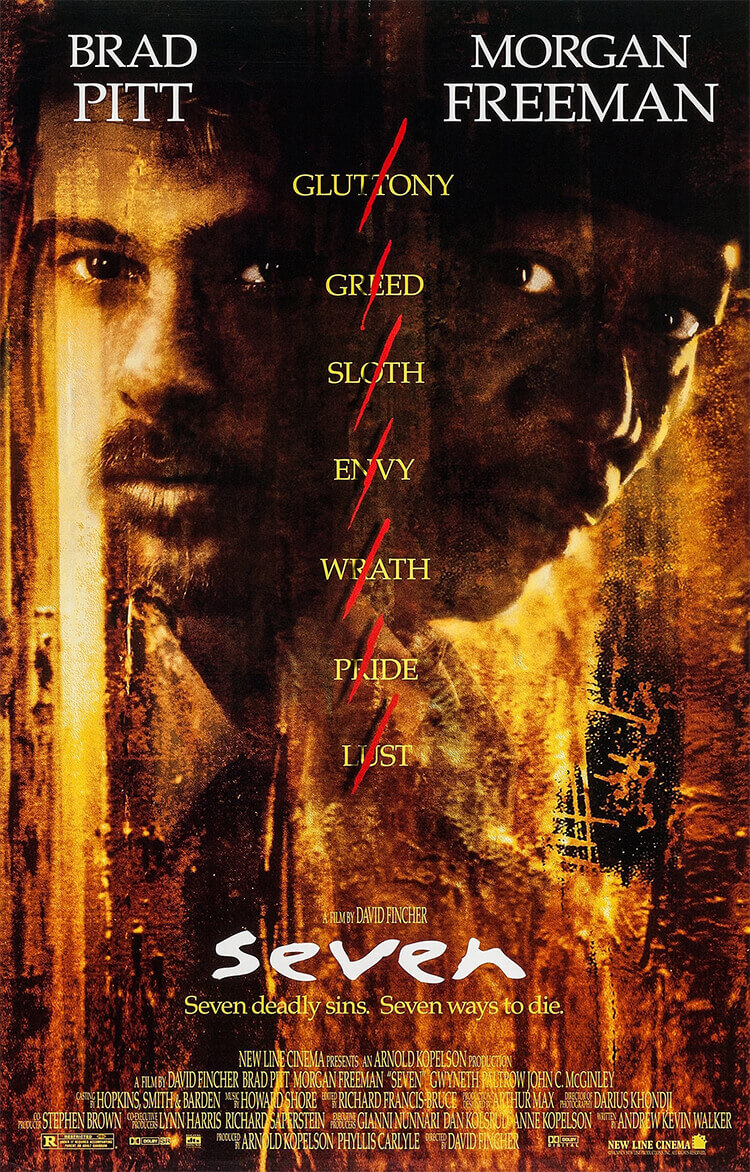 Genre: Crime, Drama, Mystery
Director: David Fincher
Cast: Morgan Freeman, Brad Pitt , Kevin Spacey
Se7en, the cult movie of the detective genre; One of the most important films of the 90s with its clever plot, legendary acting and David Fincher's cinematography. Basically, Se7en tells the story of two police detectives who go after a serial killer who commits murder in the concept of the seven deadly sins. Mills and Somerset, who have never encountered such a serial killer before, unwittingly find themselves in the middle of the toughest test of their careers.
---
1) The Shawshank Redemption (1994) | IMDb: 9.3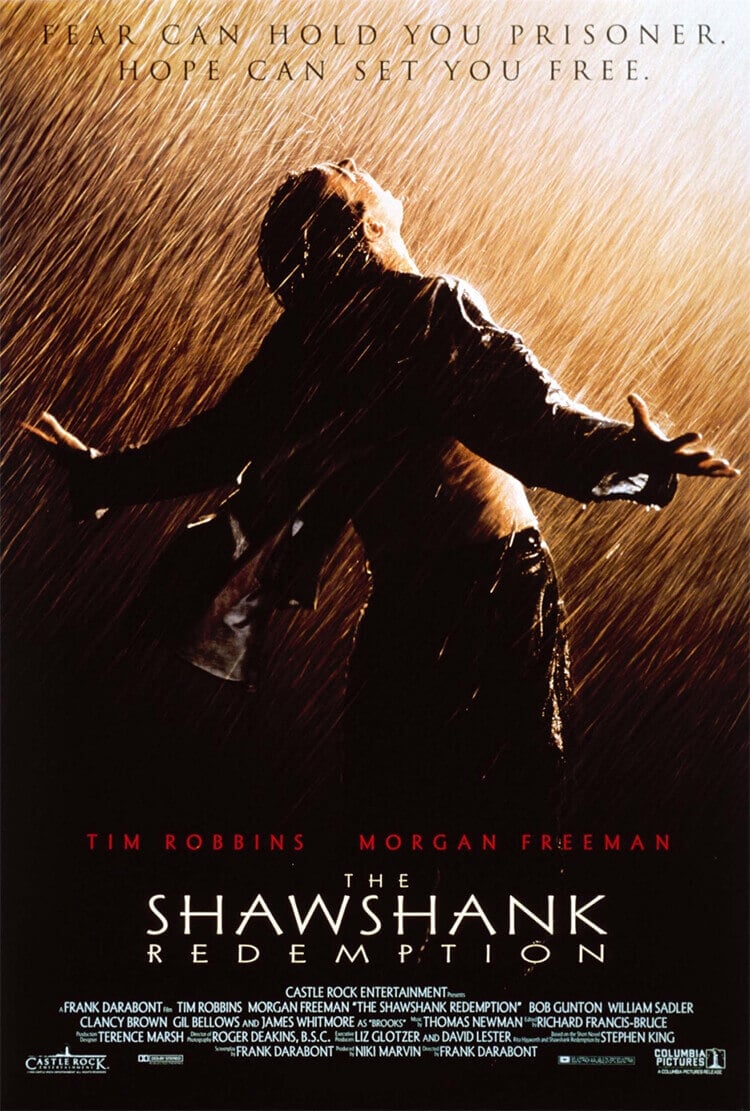 Genre: Drama
Director: Frank Darabont
Cast: Tim Robbins, Morgan Freeman, Bob Gunton
Best of Morgan Freeman movies list! Few of Stephen King's works remain that have not been adapted to the cinema. However, The Price of Bondage, adapted from Stephen King's famous novella Rita Hayworth and Shawshank Redemption, has a special place among these adaptations. Because this movie, which has not left the top of the IMDb Top 250 list for many years, is also the most voted production on IMDb. The Shawshank Redemption brings to the screen the story of banker Andy Dufrense and his prison mate Red, who were sentenced to life in prison for murdering his wife and her lover. Explaining that the concept of freedom cannot be prevented with iron bars, The Shawshank Redemption is a movie that causes us to experience different emotions every time we watch it.
You may also be interested in these contents:
This post is also available in: Türkçe