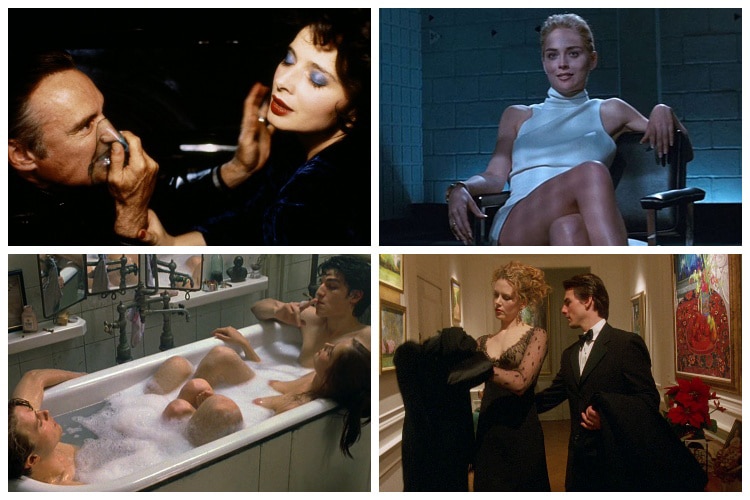 Pornographic films have become one of the largest movie industries in the world. This is one of the reasons why we often see pornographic influences in Hollywood and European cinema. As a result of these factors, we come across films with sexual content that stand out with their unique free style. Apart from being a magnet for the audience, these films manage to make a name for themselves with their extreme erotic scenes. In this content, we take a closer look at our list of sexually explicit films and embark on a journey towards the world of erotic films.
---
1) American Beauty – American Beauty (1999) | IMDb: 8.3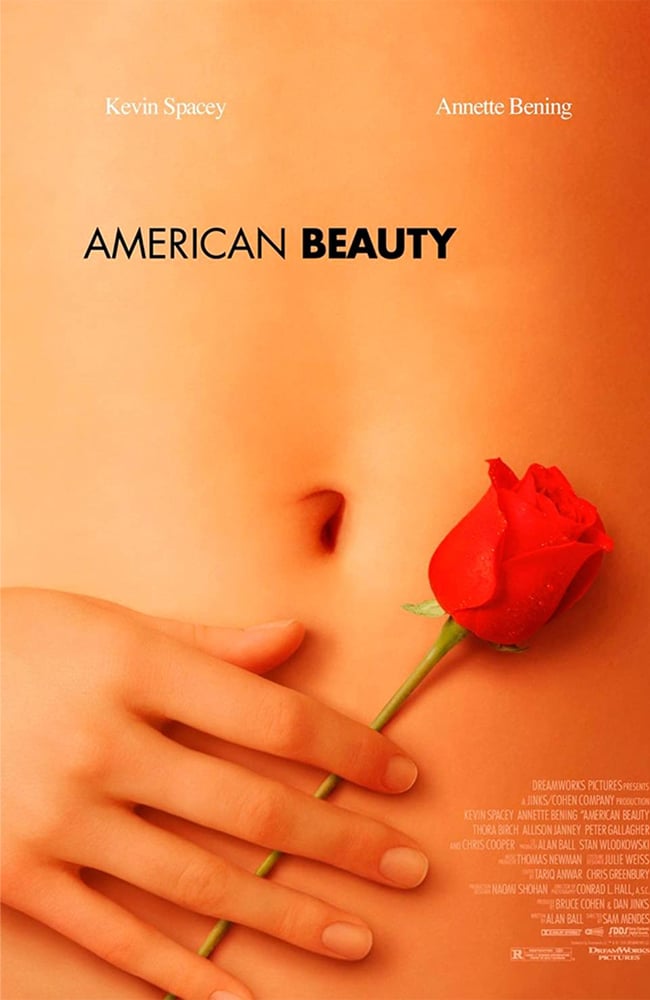 Director: Sam Mendes
Cast: Kevin Spacey, Annette Bening, Thora Birch
American Beauty chronicles the breakdown and disintegration of the average American family. Lester is a father who has trouble communicating with his daughter and wife, and is fed up with his life surrounded by rules. He quits his job and tries to feel young again with some things he has not experienced in his life. He feels that his sixteen-year-old daughter is sexually attracted to her beautiful and attractive friend, Angela. This sexual attraction between them makes the bad communication with his daughter and wife even worse, and each member of the family takes a different path.
---
2) The Handmaiden – Maid (2016) | IMDb: 8.1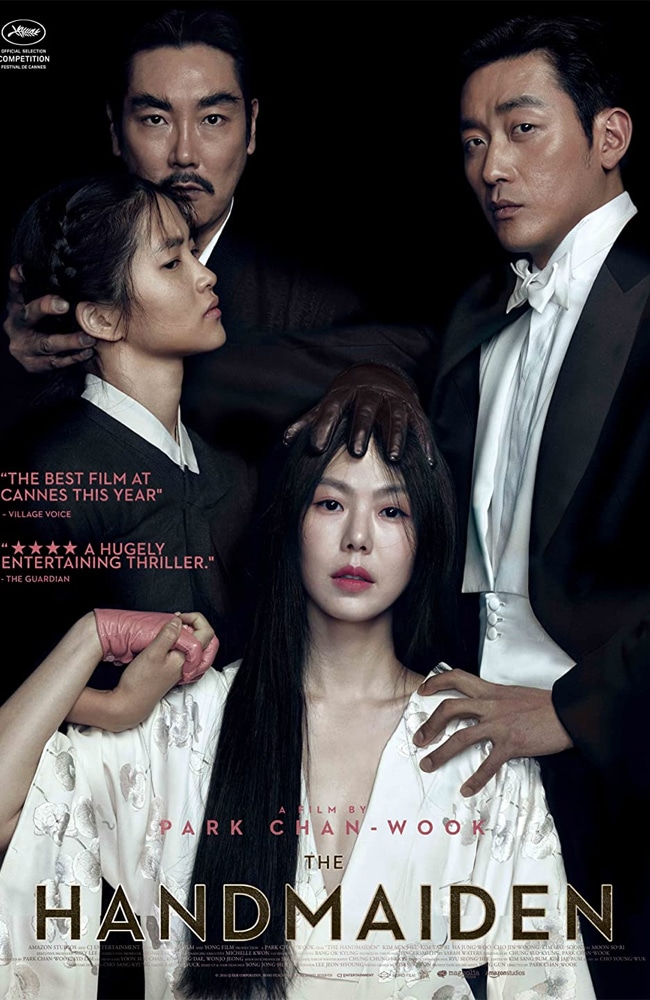 Director: Park Chan-wook
Cast: Kim Min-hee, Kim Tae-ri, Ha Jung-woo
Set in the 1930s, a swindler who disguises himself as the Count plots to hook a mysterious and well-intentioned Japanese heir, Lady Hideko, in love with him in order to defraud him. He brings in a woman named Sook-hee as a maid for the Lady to cooperate with him. But the maid begins to fall in love with this Lady, who doesn't even know anything, and all the things the scammer has planned get complicated.
---
3) Boogie Nights – Hot Nights (1997) | IMDb: 7.9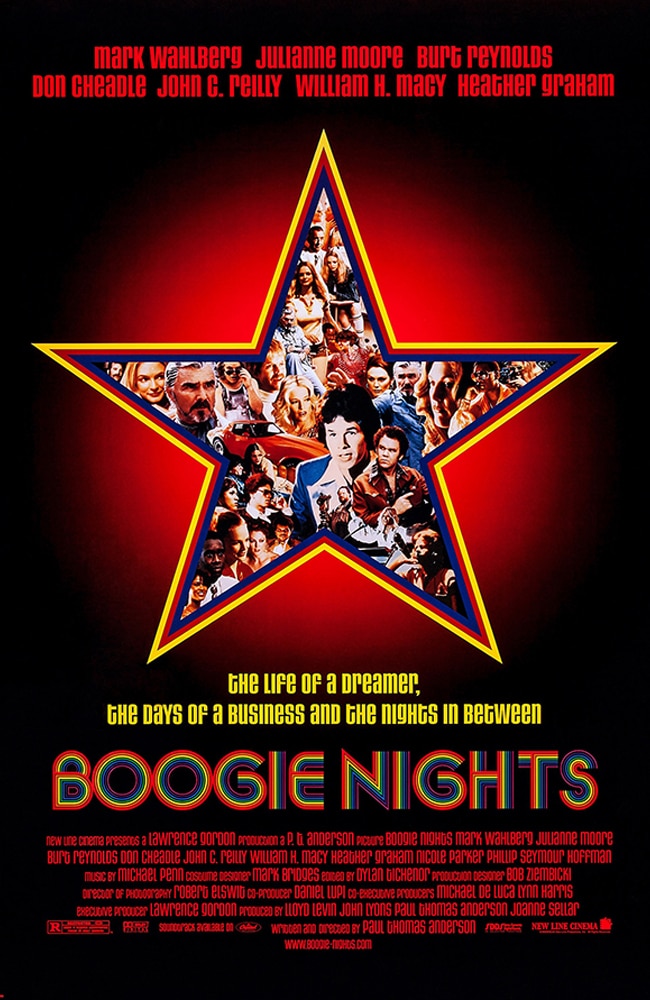 Director: Paul Thomas Anderson
Cast: Mark Wahlberg, Burt Reynolds, Julianne Moore
Eddie Adams' biggest goal in a secluded entertainment club is to advance in acting, which is his profession as an amateur, and to be proud of himself. One day his luck opens up and he notices a very serious porn director, Eddie Adams, who will no longer be referred to as Eddie Adams but as " Dirk Diggler ".
Diggler, who gets used to his social life, which alternates between drugs, sex, alcohol and crime, will become a little more giant in the porn industry as time goes on. Dirk Diggler will become the king of the porn industry. Boogie Nights takes an important place among sexually explicit films with its deep dive into the porn industry.
---
4) Call Me by Your Name – Call Me By Your Name (2017) | IMDb: 7.9
Director: Luca Guadagnino
Cast: Armie Hammer, Helena Bucci, Vanda Capriolo
In the summer of 1983, 17-year-old American-Italian Elio Perlman spends his days in his family's seventeenth-century villa playing classical music, reading, and flirting with his friend Marzia.
Elio is delighted to spend time with his father, a respected professor with expertise in Greco-Roman culture, and his mother, Annella, a translator who pampers him with fine fruit and delicious food. Although Elio's cultural background, thanks to his family, makes him look like an adult, he still has emotional issues in which he is naive.
One day, Oliver, an American scientist pursuing his doctorate, comes to the villa as a guest to help Elio's father and to do his summer internship. Elio and Oliver will taste the beauty of all desires and feelings during this summer that will change their lives.
---
5) La Vie d'Adèle – Blue Is The Warmest Color (2013) | IMDb: 7.8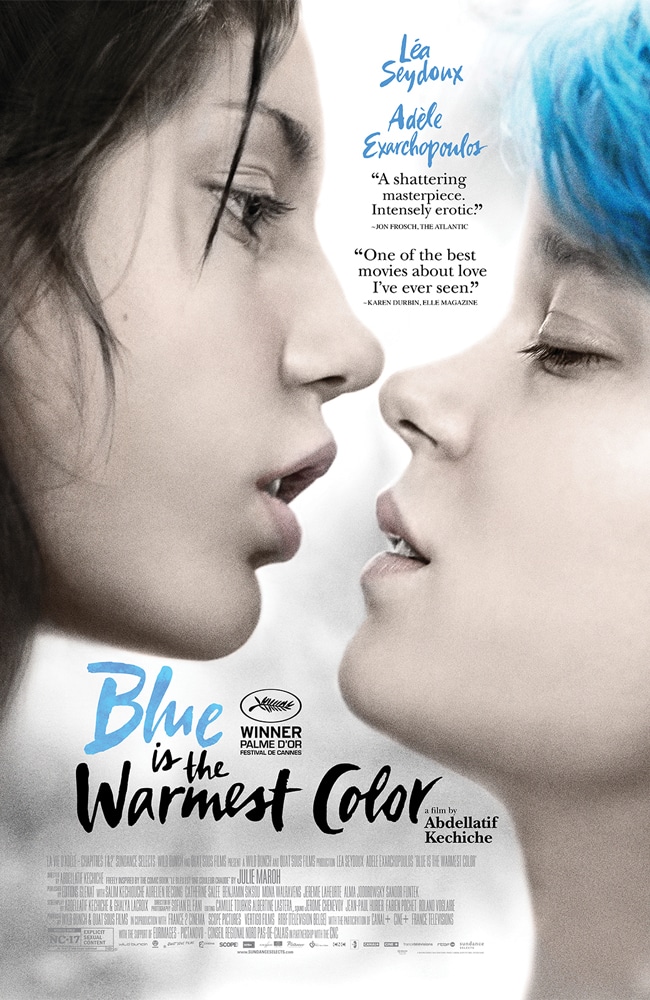 Director: Abdellatif Kechiche
Cast: Léa Seydoux, Adèle Exarchopoulos, Catherine Salée
15-year-old Adele's life changes when she meets Emma, a grown woman with blue hair. Emma will make him feel both a woman and an adult. Adele begins to grow up, to look for herself, to lose herself in front of the eyes of others. In the end, he finds himself with his losses and love. La Vie d'Adèle is also one of the best examples of French cinema in the genre of sexually explicit films.
---
6) Atonement – Atonement (2007) | IMDb: 7.8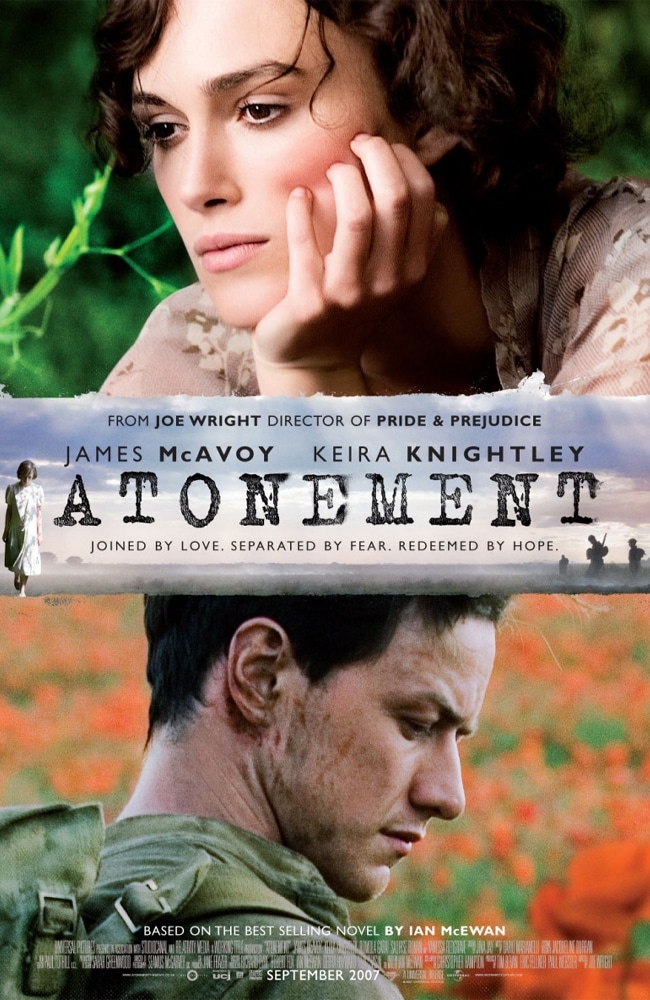 Director: Joe Wright
Cast: James McAvoy, Keira Knightley, Saoirse Ronan
On a hot summer day in 1935, thirteen-year-old Briony Tallis notices the secret flirting of her older sister Cecilia and their maidservant's son Robbie. At a young age, his wrong perception of things that he cannot understand will cause a tragedy that will continue for years and the lives of these three people will change.
---
7) Blue Velvet – Blue Velvet (1988) | IMDB: 7.8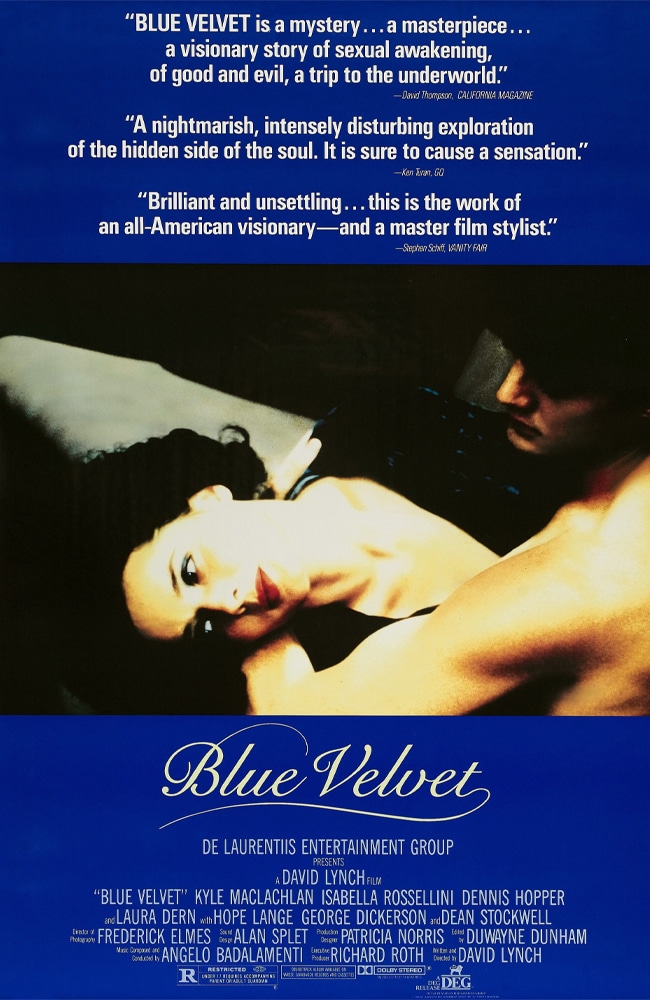 Director: David Lynch
Cast: Isabella Rossellini, Kyle MacLachlan, Dennis Hopper
Jeffrey Beaumont, who has not been home for a long time, comes back to the house where he grew up because his father had a heart attack. Jeffrey, who finds a severed ear near his house, decides to investigate the case himself, as the police do not care much about these events. As Jeffrey begins his research, he finds himself drawn into many strange and interesting events. Blue Velvet is a unique gift from master director David Lynch to the world of sexually explicit movies.
---
8) Y Tu Mama También – Also Your Mother! (2001) | IMDb: 7.7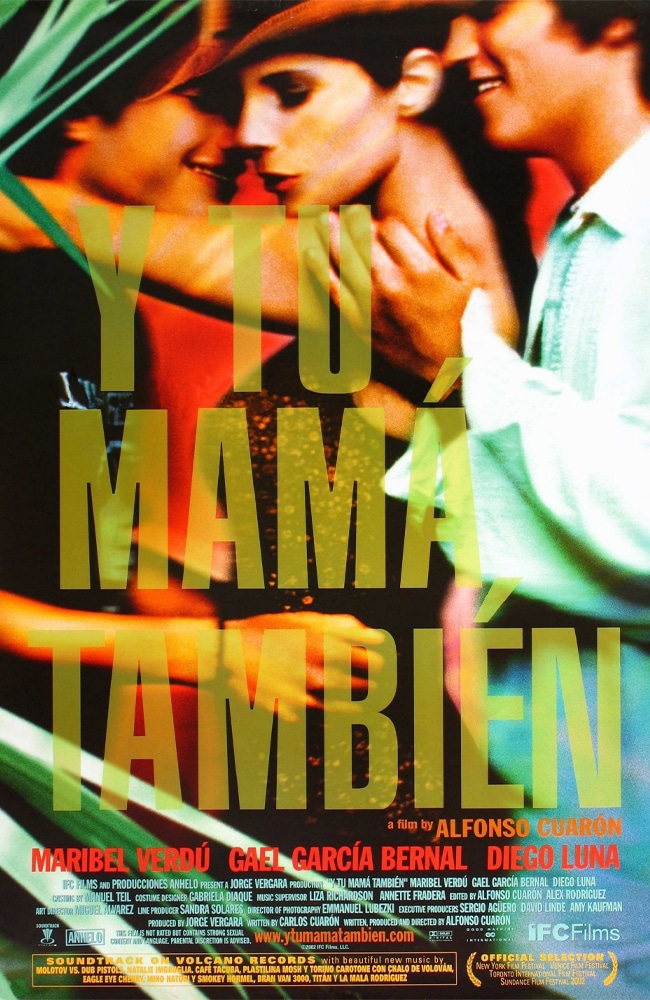 Director: Alfonso Cuarón
Cast: Maribel Verdu, Gael Garcia Bernal, Diego Luna
In Mexico, two young men who met from college take an imaginary beach trip with an attractive mature woman. Everything changes when both friends fall in love with this woman. Two friends in this adventure; They learn a lot about life, friendship, sex and each other.
---
9) The Piano – Piano (1993) | IMDb: 7.6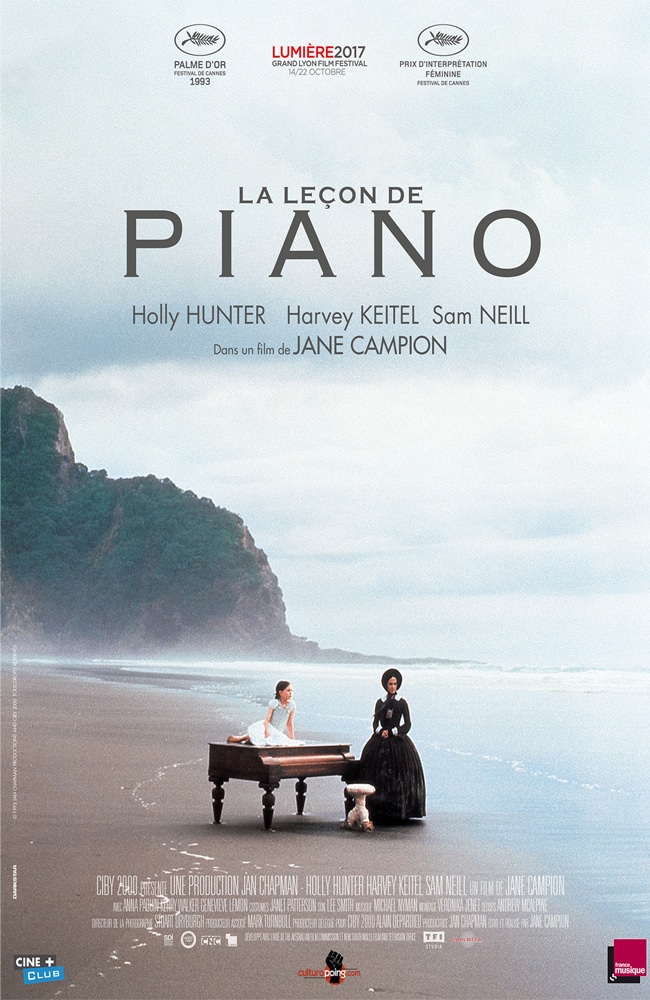 Director: Jane Campion
Cast: Holly Hunter, Harvey Keitel, Sam Neill
Ada is a mute pianist. He reflects all the words accumulated in the island with his piano. Her father marries Ada to a rich man without even deigning to ask, and as a result of this marriage, Ada embarks on an adventure with her daughter Flora to New Zealand, where she has never been before. But everything is more hopeless than he imagined. Her relationship with her husband is like a disappointment, even upset when her husband sells his piano to their neighbor George. Ada learns she can get her piano back from George. But there is one condition…
---
10) Se, Jie – Attention, Lust (2007) | IMDb: 7.6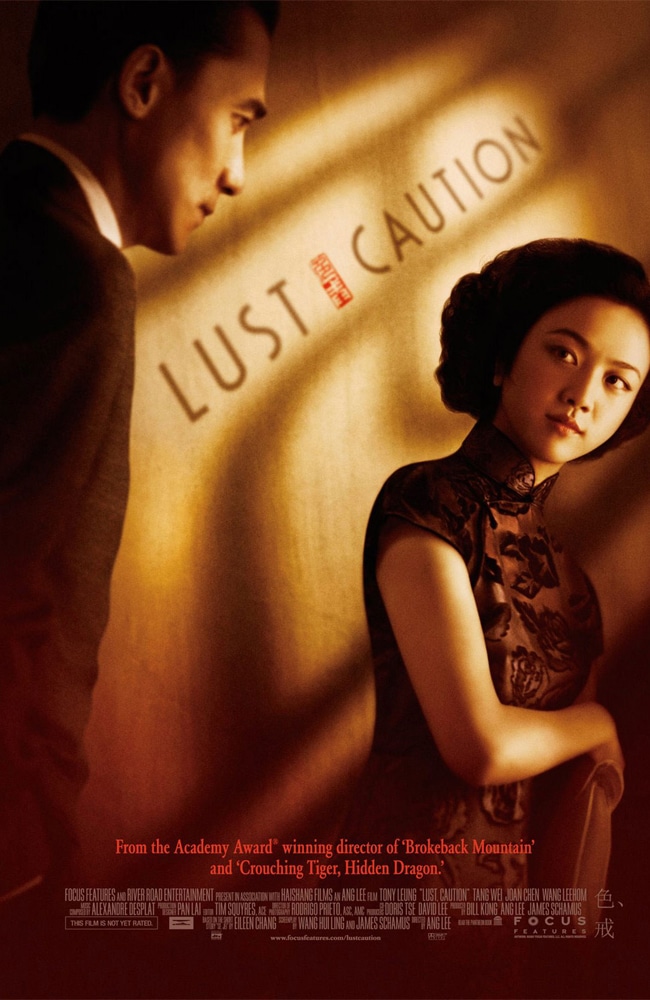 Director: Ang Lee
Cast: Tony Leung Chiu-Wai, Tang Wei, Anupam Kher
One of the leading actors in this story, which takes place in Shanghai during the Second World War, Mr. Yee is an important politician. But his emotional world is turned upside down by the complexity of the era, Mr. Yee finds himself in a lustful and lustful relationship with his wife's friend. Danger bells are ringing in this story of love, betrayal, intrigue, violence, lust, war, blood and suffering.
---
11) La Belle Noiseuse – The Beautiful Noise Maker (1990) | IMDb: 7.6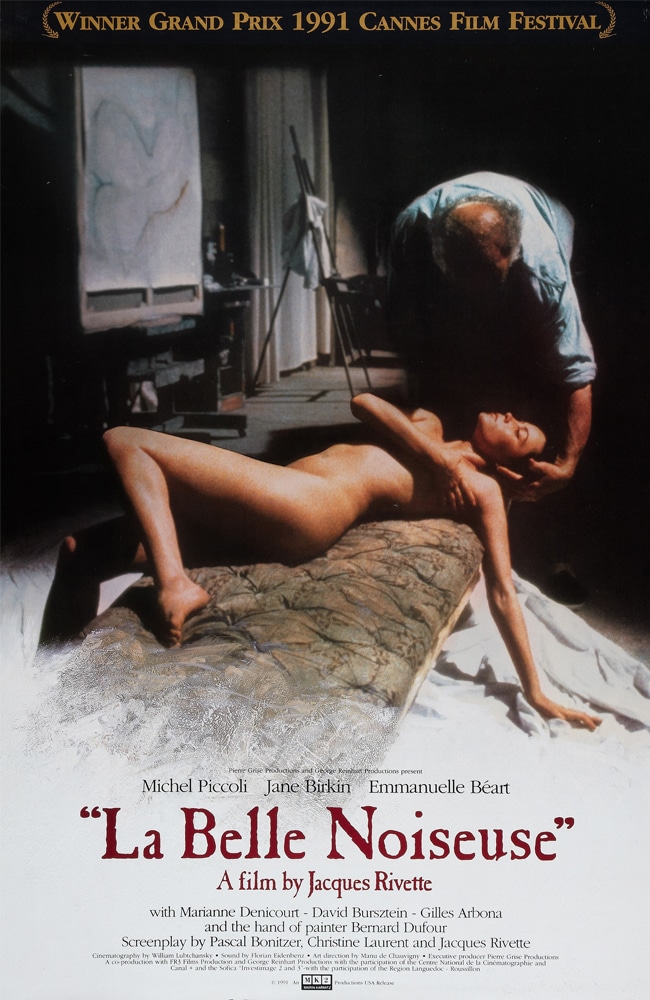 Director: Jacques Rivette
Cast: Michel Piccoli, Jane Birkin, Emmanuelle Béart
The painter Frenhofer, who lost his creative side and could not produce good paintings as before, is happy as if he found his source of inspiration when Nicolas, who admired him, and his lover Marianne, came to him as guests. Because Frenhofer was greatly impressed by Marianne's beauty. Frenhofer begins painting nudes of his girlfriends Liz and Marianne.
---
12) La Pianiste – The Pianist (2001) | IMDb: 7.5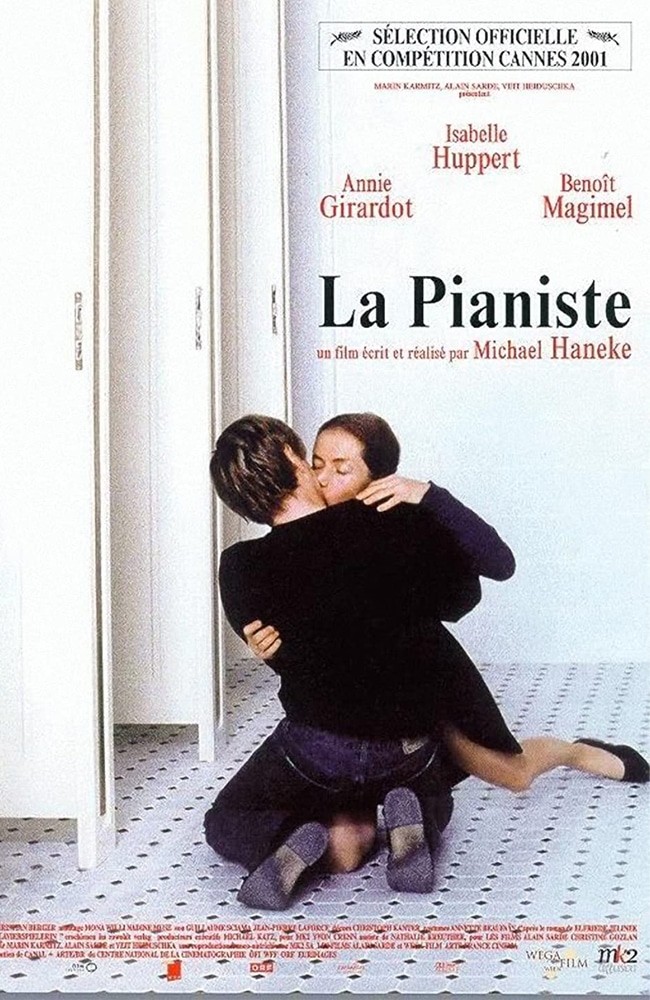 Director: Michael Haneke
Cast: Isabelle Huppert, Annie Girardot, Benoît Magimel
Erika Kohut is a piano teacher in her forties. He lives with his mother, who is overbearing and overbearing. His father also feels lonely because he is in a mental hospital. Tired of her oppressive mother at home and the monotony of her life, Erica finds peace in many masochistic and sexual preferences. He embarks on a masochistic relationship with a student who is impressed by his rigid appearance…
---
13) Malena (2000) | IMDb: 7.5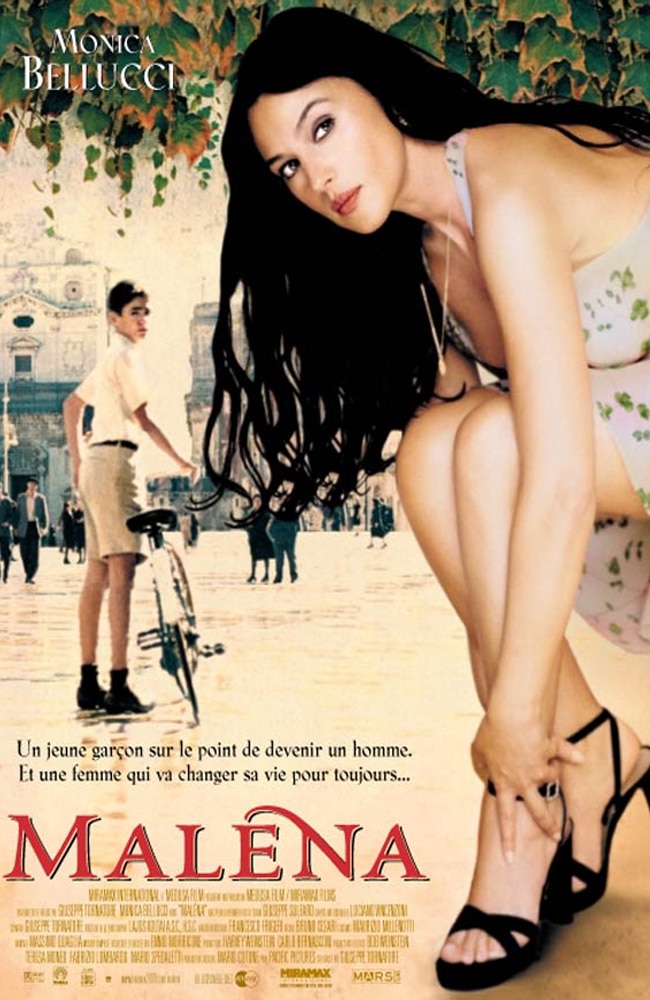 Director: Giuseppe Tornatore
Cast: Monica Bellucci, Giuseppe Sulfaro, Luciano Federico
The world is on the brink of war due to some political disagreements between countries. A boy in this town begins to discover himself thanks to the beautiful and impressive Malena who comes to town. Malena is so beautiful that it captivates this small Italian town. This attractive woman, who will turn all the people of the town against each other, will cause the beginning and the end of everything.
---
14) Irrevérsible – No Return (2002) | IMDb: 7.4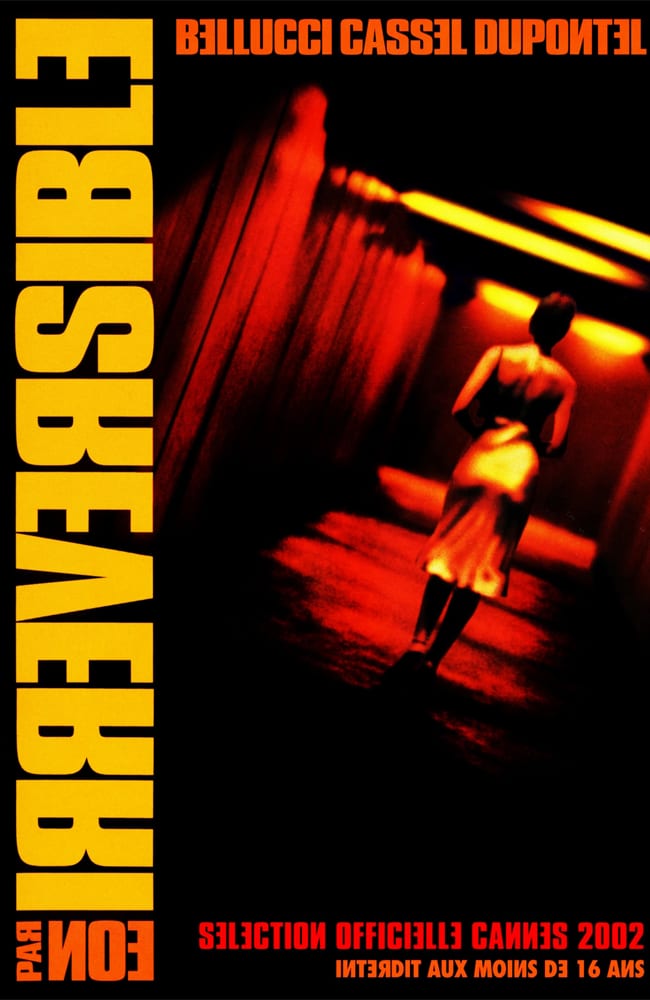 Director: Gaspar Noé
Cast: Monica Bellucci, Vincent Cassel, Albert Dupontel
French cinema is an industry that cannot be beaten when it comes to sexually explicit films. Gaspar Noé, one of the biggest gears in this industry, is an expert on sexually explicit films. Directed by Gaspar Noé, this movie mainly features scenes of violence and rape. For this reason, the audience left the theaters when the Cannes Film Festival was only halfway through. Irrevérsible, which tells a story of love and revenge, is shown with a +18 age limit.
---
15) The Unbearable Lightness of Being (1988) | IMDb: 7.4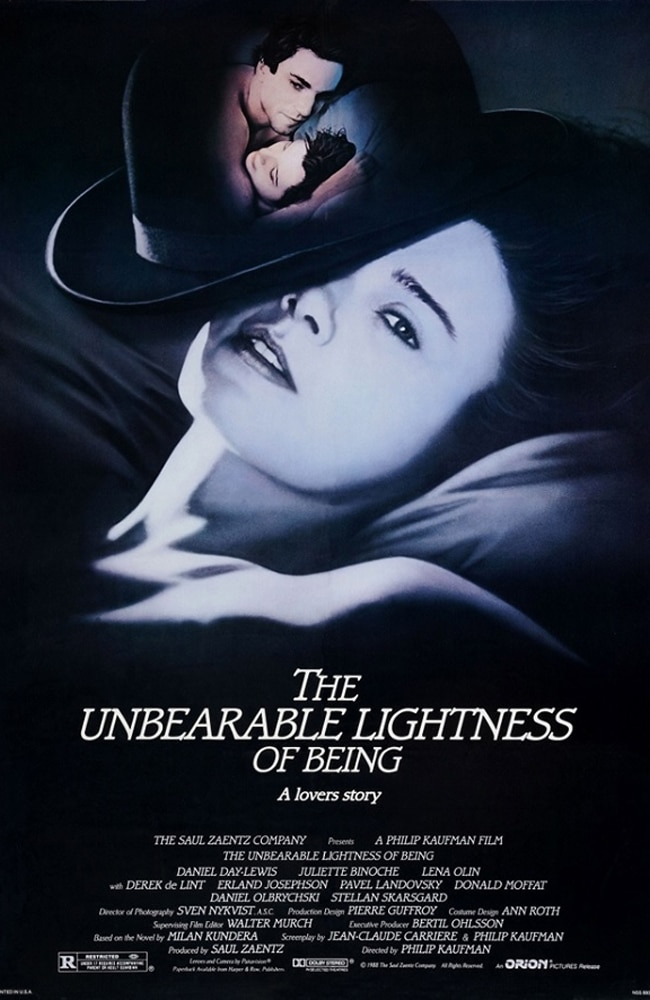 Director: Philip Kaufman
Cast: Daniel Day-Lewis, Juliette Binoche, Lena Olin, Derek de Lint
Thomas, who became a neurosurgeon in Prague in 1968, has an active sex life. The nurses and their patients at the hospital go to great lengths to please him. However, the most unique of Thomas is Sabina, who looks exactly like herself and sees sexuality and life as simple. But one day, this flirtatious doctor meets an attractive woman, Tereza, and his whole world is turned upside down. When the woman wants to get married, she does not refuse it, but she does not want to cut off her communication with Sabina.
---
16) The English Patient – The English Patient (1996) | IMDb: 7.4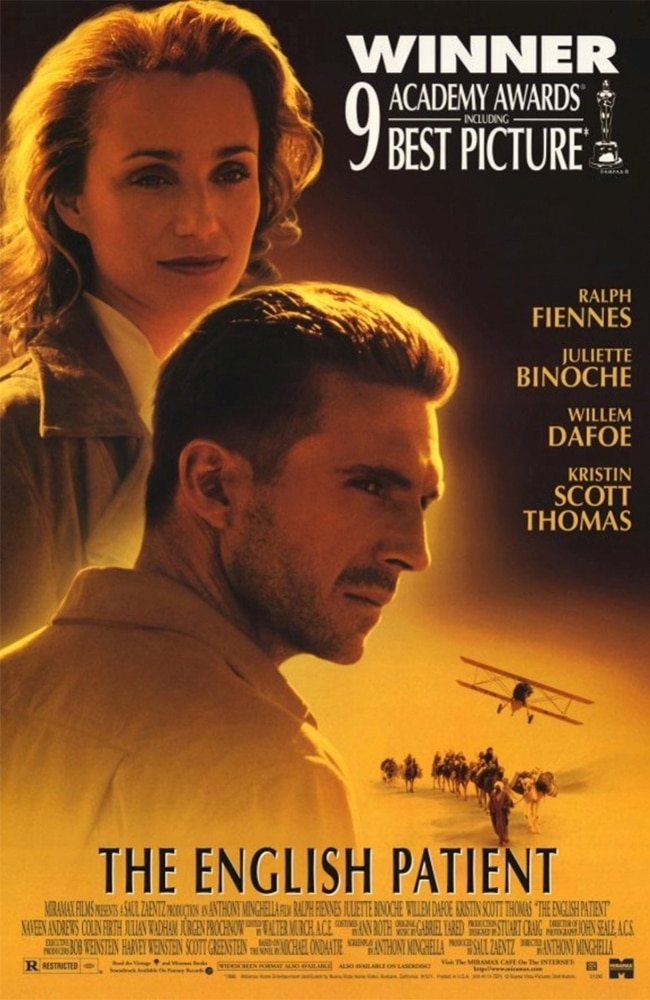 Director: Anthony Minghella
Cast: Ralph Fiennes, Juliette Binoche, Willem Dafoe, Naveen Andrews
Adapted to the cinema from Michael Ondaatje's novel, the film tells the story of love, self and war in Italy during the Second World War.
---
17) Eyes Wide Shut – Eyes Wide Shut (1999) | IMDb: 7.4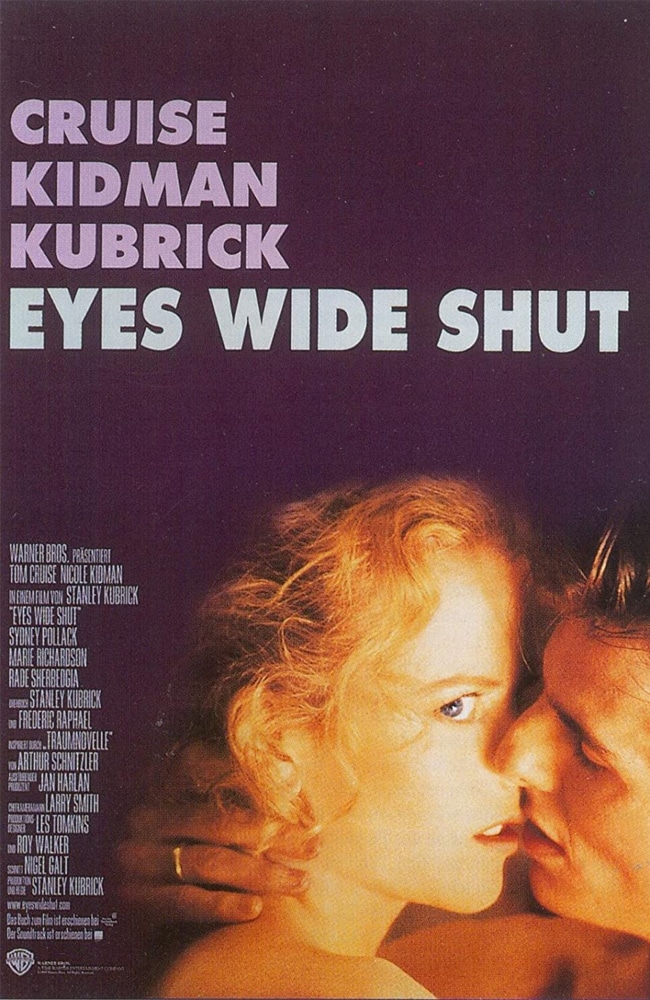 Director: Stanley Kubrick
Cast: Tom Cruise, Nicole Kidman, Todd Field
When it comes to sexually explicit films, Stanley Kubrick is not a director we are used to seeing. But Kubrick Eyes shows that with the Wide Shut he can shoot almost anything with success. In the movie, Doctor Bill Harford learns about his wife's sexual desires, which he kept secret until then. They are invited to an adventurous and chilling party through the help of a pianist friend. You will witness the chilling moments at the party in this 2.5-hour movie.
---
18) Enter The Void – The Void (2009) | IMDb: 7.3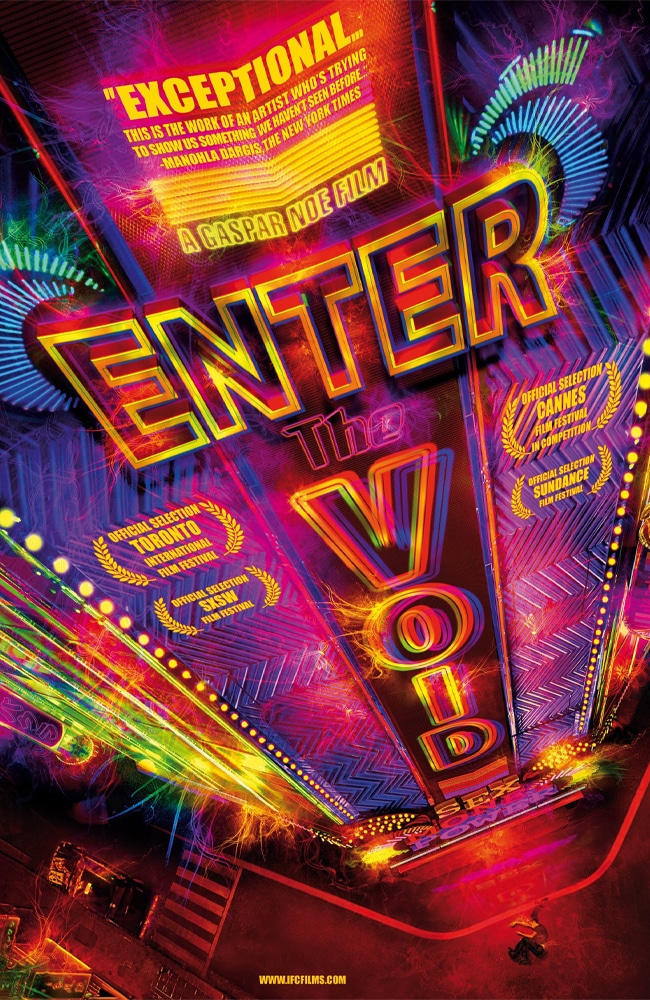 Director: Gaspar Noé
Cast: Nathaniel Brown, Paz de la Huerta, Cyrill Roy
The movie takes place in Tokyo. Oscar, a drug dealer, is caught by the police one night and is shot by the cops. As he is about to die, his life flashes before his eyes, his sister Linda comes to mind, and he resists death and seeks his brother's trail to protect her.
---
19) Shame – Shame (2011) | IMDb: 7.2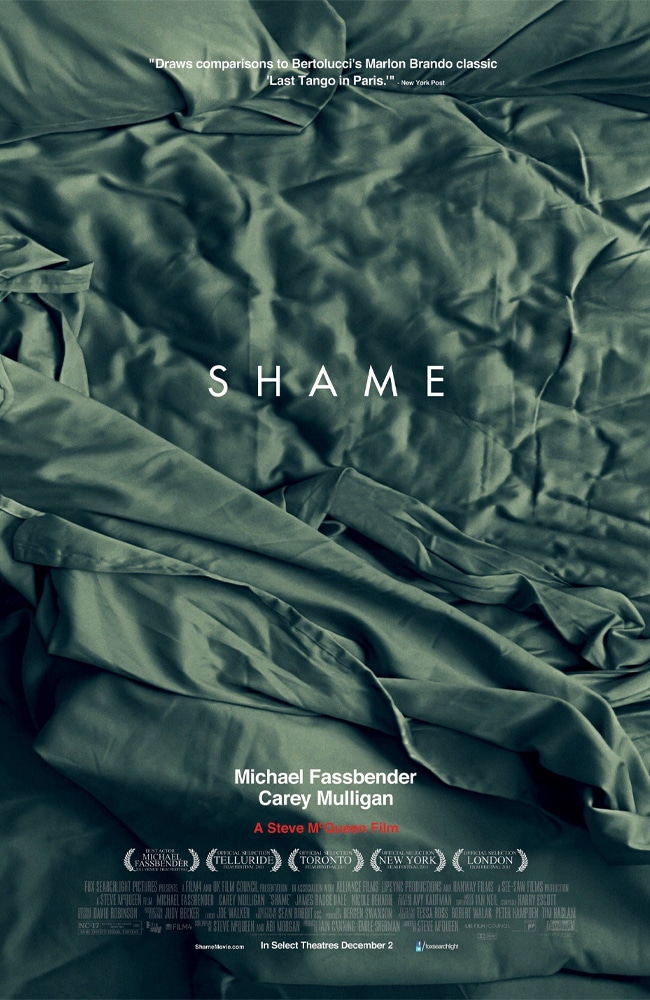 Director: Steve McQueen
Cast: Michael Fassbender, Carey Mulligan, James Badge Dale
Brandon is a man in his 30s who is overly fond of sex. His brother Sissy decides to move in and Brandon's life begins to change in ways he never expected. Because Sissy will bring with her many bad memories of the two brothers that have hurt them in the past. Shame is seen as an extreme sexual drama.
---
20) The Dreamers – Dreams, Passions and Crimes (2003) | IMDb: 7.2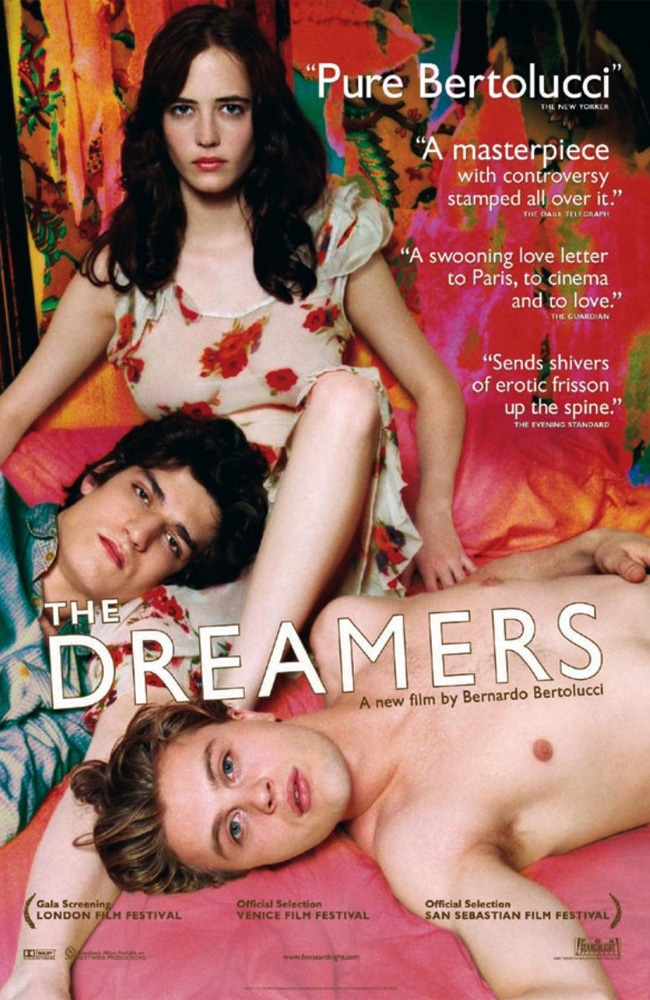 Director: Bernardo Bertolucci
Cast: Eva Green, Michael Pitt, Louis Garrel
The twins Theo and Isabelle, who belong to the 68 generation, are enjoying life in their big house in Paris. One day, they meet Matthew, who has a conservative education, and they get along very well. Since their families are out of town, they stay together for a month and become very close. Questioning their lives, these young people begin to have a triple relationship.
---
21) Drawers (2015) | IMDb: 7.2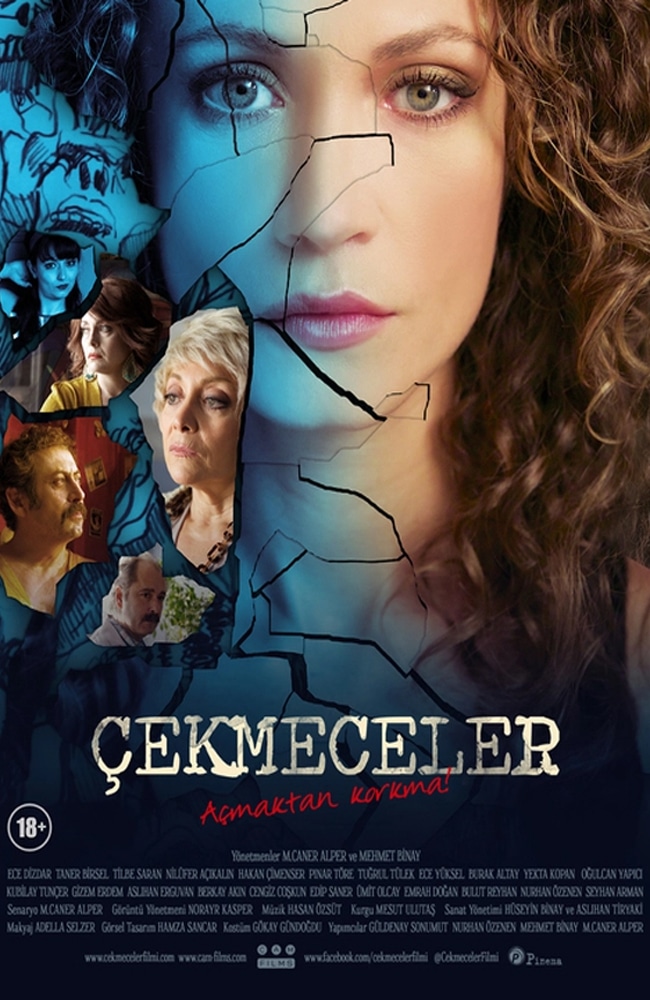 Director: Caner Alper, Mehmet Binay
Cast: Ece Dizdar, Tibet Saran, Taner Birsel
In this Turkish movie, the protagonist of the story, Deniz, is hospitalized on the night he meets his new age. As a result of the heavy events he survived, his psychology deteriorated and he began to receive professional support. In this process, they constantly come and go between the past and the future, and all the events that are deep inside begin to come to the surface. The early sex life he experienced in the family home as a teenager left deep wounds in himself.
---
22) Bitter Moon – Bitter Moon (1992) | IMDb: 7.2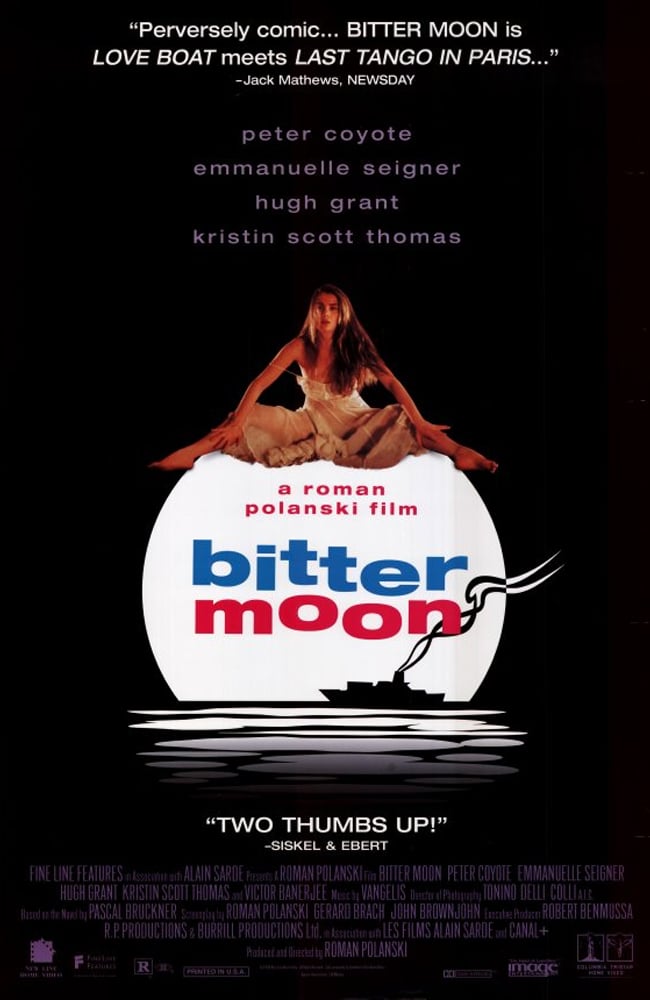 Director: Roman Polanski
Cast: Hugh Grant, Kristen Scott Thomas, Emmanuelle Seigner
Traveling on a ship, the British couple meet a man in a wheelchair named Oscar. This man, who has sincere and interesting stories from the very beginning of their acquaintance, sets out to tell Nigel a very special story. Oscar sets out to tell him about his relationship with a woman he met and influenced a long time ago. Nigel begins to be affected by this story. The only thing they don't know is that this woman Oscar tells is in the same boat with them.
---
23) Sex and Lucia – Sex and Lucia (2001) | IMDb: 7.2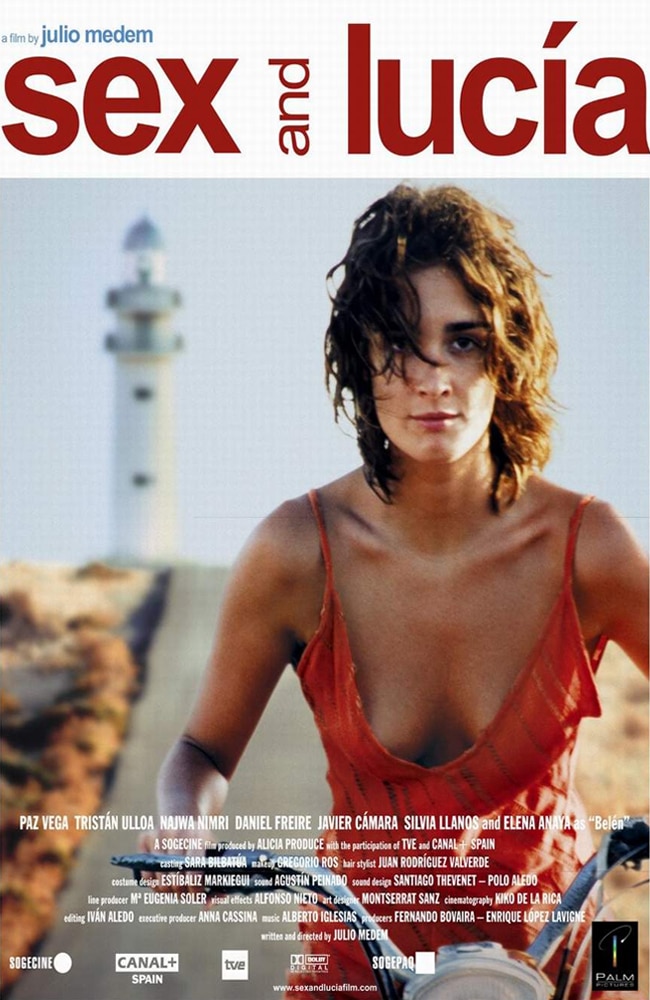 Director: Julio Medem
Cast: Paz Vega, Tristan Ulloa, Najwa Nimri
Lucia is a waitress woman living in Madrid. She ended her long relationship with a writer and thought it would be best for her to be alone for a while. For this reason, he decided to make a journey and wanted to rest his soul in a Mediterranean city. This journey through the sea and fun in a warm country will remind Lucia of many things about the past and the future.
---
24) Last Tango in Paris – Last Tango in Paris (1972) | IMDb: 7.1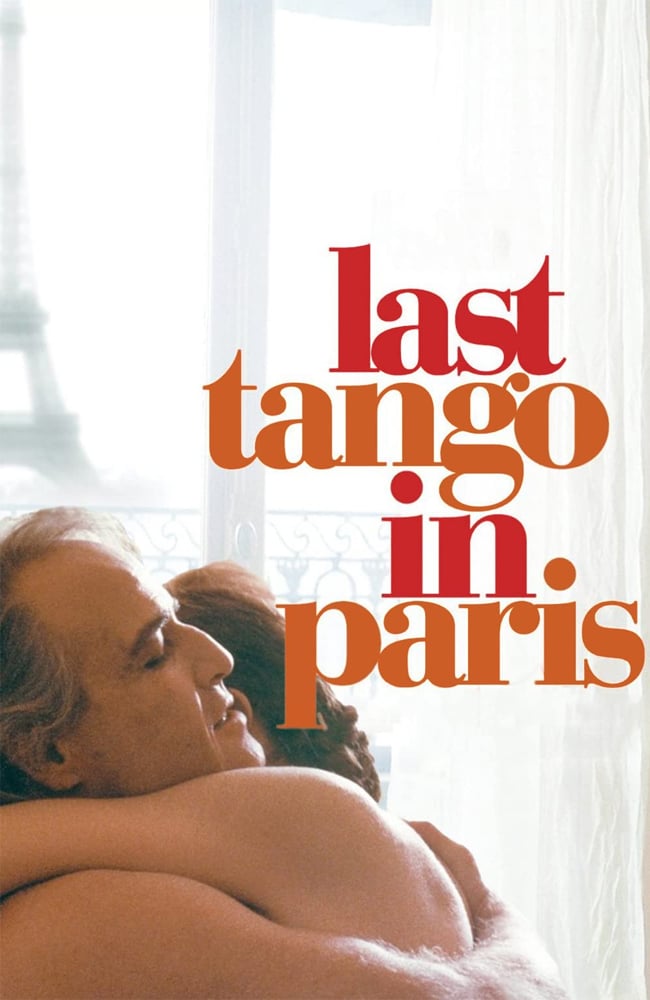 Director: Bernardo Bertolucci
Cast: Marlon Brando, Maria Schneider, Maria Michi
Jeanne is a normal woman who is about to get married and is looking for a nice house to live with her husband. One day, while looking for a house, she meets an extraordinary man. Jeanne is incredibly fond of this American man named Paul, even though he is older than her. A forbidden love sparks between Paul and Jeanne and they find themselves in an interesting relationship. These two, who spend time together all the time, will be indifferent to everything related to each other except their private lives.
---
25) Basic Instinct – Basic Instinct (1992) | IMDb: 7.1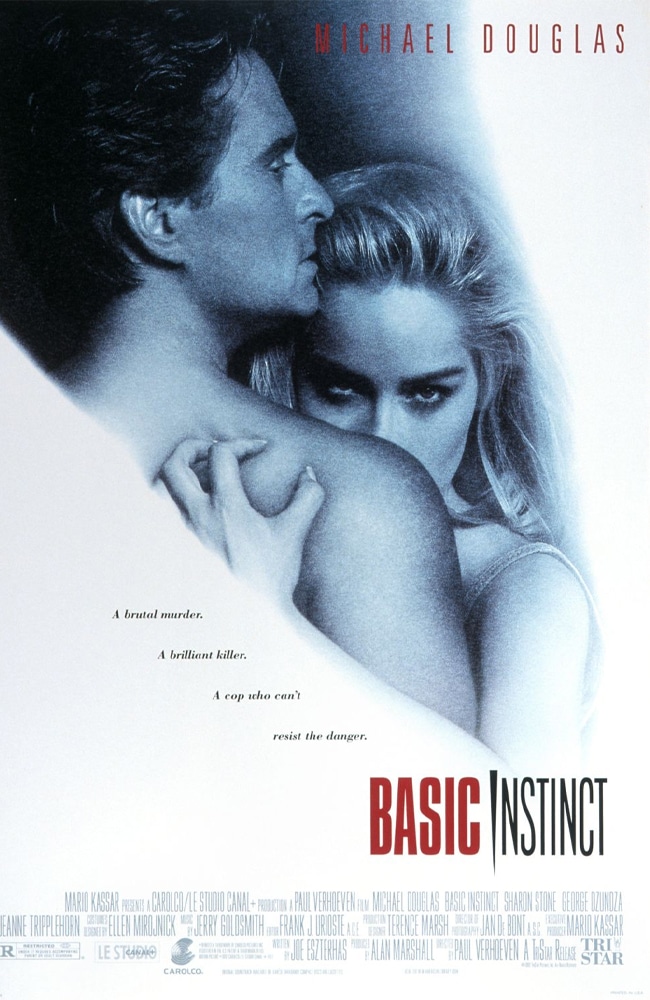 Director: Paul Verhoeven
Cast: Michael Douglas, Sharon Stone, George Dzundza
While investigating a murder case, Nick Curran, a detective from the San Francisco homicide desk, meets a suspect Catherine Tramell and they develop a rapprochement. Catherine is a writer and becomes a suspect when her latest book deals with a murder-like subject. Nick is drawn into a lustful relationship with a suspicious woman who has no taboos on sex and nudity. Even the continuation of the murders cannot prevent Nick's passion.
---
26) Secretary – Secretary (2002) | IMDb: 7.0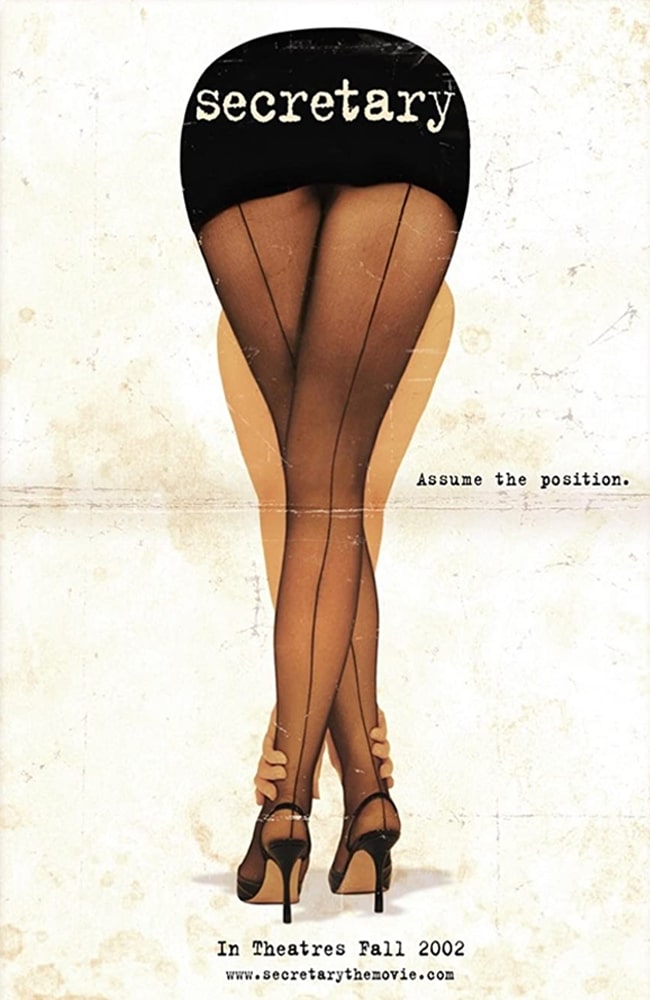 Director: Steven Shainberg
Cast: James Spader, Maggie Gyllenhaal, Jeremy Davies
Lee Holloway is a smart, alert woman in her twenties who was briefly hospitalized. He starts hanging out with a friend to clear his head and stay away from the suffocating memories of his past; finds herself a job as a secretary at a law firm. But after a while, her boss, Mr. Greyder, senses an obsessive desire. An extraordinary relationship begins between them, which goes back to masochism.
---
27) Nymphomaniac: Vol. I – Confession: Part 1 (2013) | IMDb: 6.9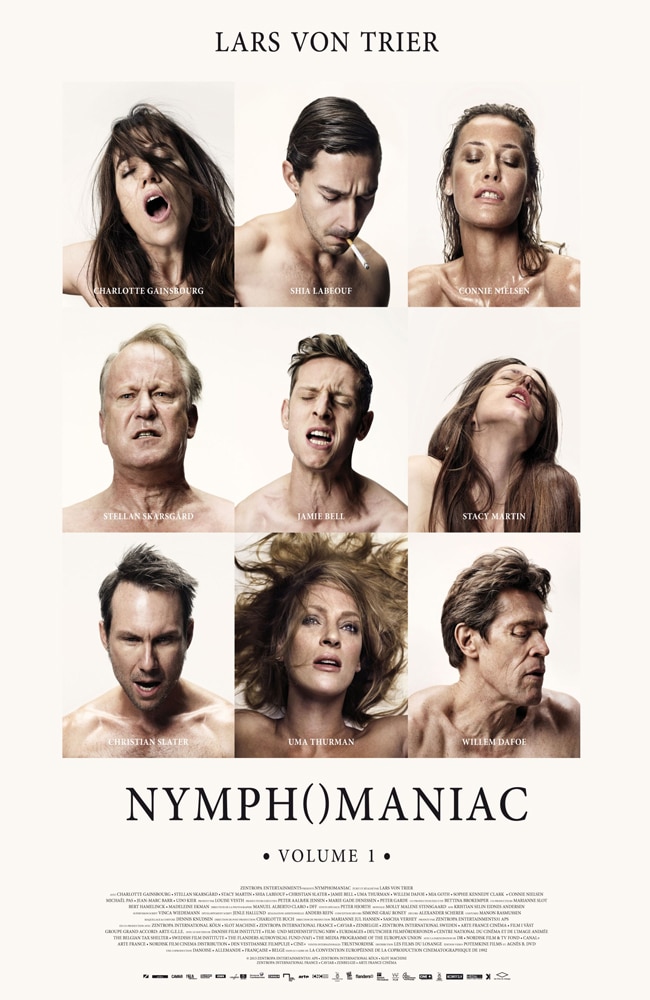 Director: Lars Von Trier
Cast: Charlie Gainsbourg, Stellan Skarsgard, Shia LaBeouf
Nymphomaniac chronicles the life and sexual experiences of a woman named Joe up to the age of 50. On a cold winter night, a handsome man named Seligman stumbles upon a beaten Joe on the street and brings him to his home and gets dressed. Meanwhile, Joe begins to tell about his own life.
---
28) Unfaithful – Unfaithful (2002) | IMDb: 6.7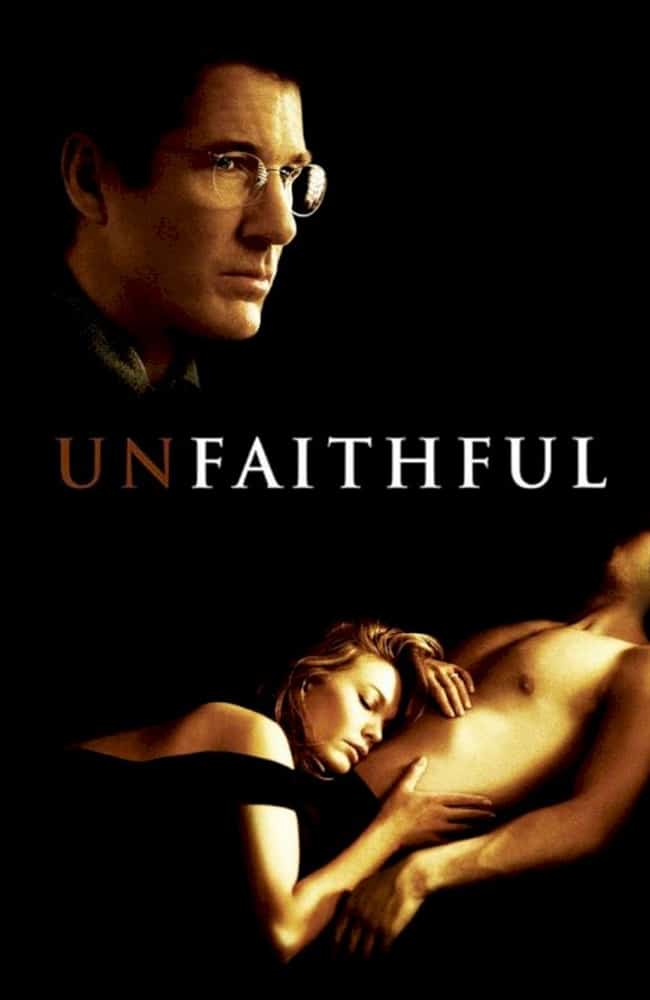 Director: Adrian Lyne
Cast: Richard Gere, Diane Lane, Olivier Martinez
The Sumner family is a peaceful and happy family without any problems in their lives. Anne Connie Sumner has a minor accident in New York, where she is visiting for business. Picking up the fallen woman, young Paul invites her to his home to dress the wound on Connie's leg.
Having no other choice, the woman does not turn down this offer, but she is faced with a dilemma regarding this situation. Everything will become more complicated when the woman, who is trying to get some thoughts out of her mind, visits this house again…
---
29) A Dangerous Method – Dangerous Relationship (2011) | IMDb: 6.4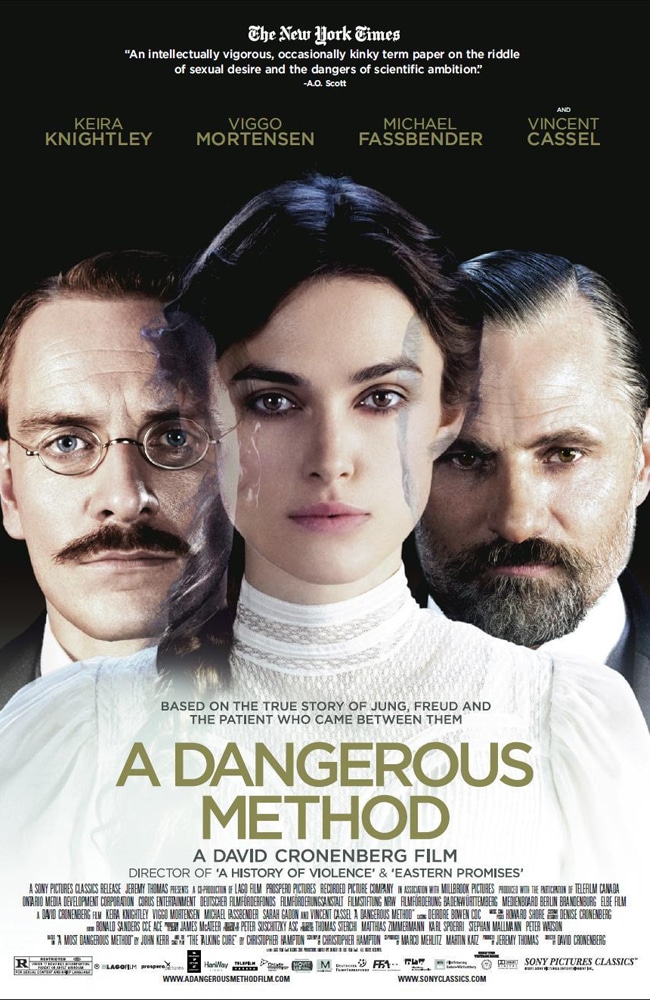 Director: David Cronenberg
Cast: Michael Fassbender, Keira Knightley, Viggo Mortensen
The film chronicles the relationship between the psychoanalyst Carl Jung and the Sabina Spielrein he treats. The relationship that started between Jung and Sabina later turned into a triple relationship with Freud's involvement in this relationship. The married psychoanalyst Carl Jung uses Freud's treatment method on his patient Sabina. In this process, a rapprochement occurs between him and Sabina. Later, with the involvement of Freud in this relationship, the tension will rise to higher levels.
---
30) Intimacy – Privacy (2001) | IMDb: 6.1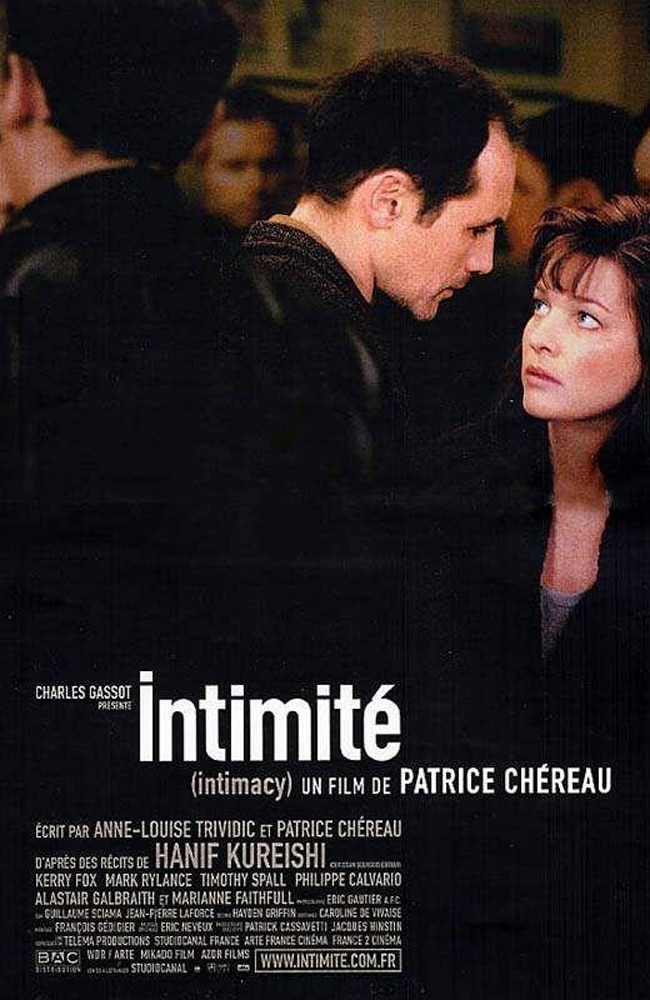 Director: Patrick Chereau
Cast: Mark Rylance, Kerry Fox, Susannah Harker
A failed London musician yearns to get away from the realities of life. That's why he meets up with a woman once a week to have intense sex. But this sexual and satisfying relationship starts to turn into a love after a while…
---
31) Fifty Shades of Gray – Fifty Shades of Gray (2015) | IMDb: 4.1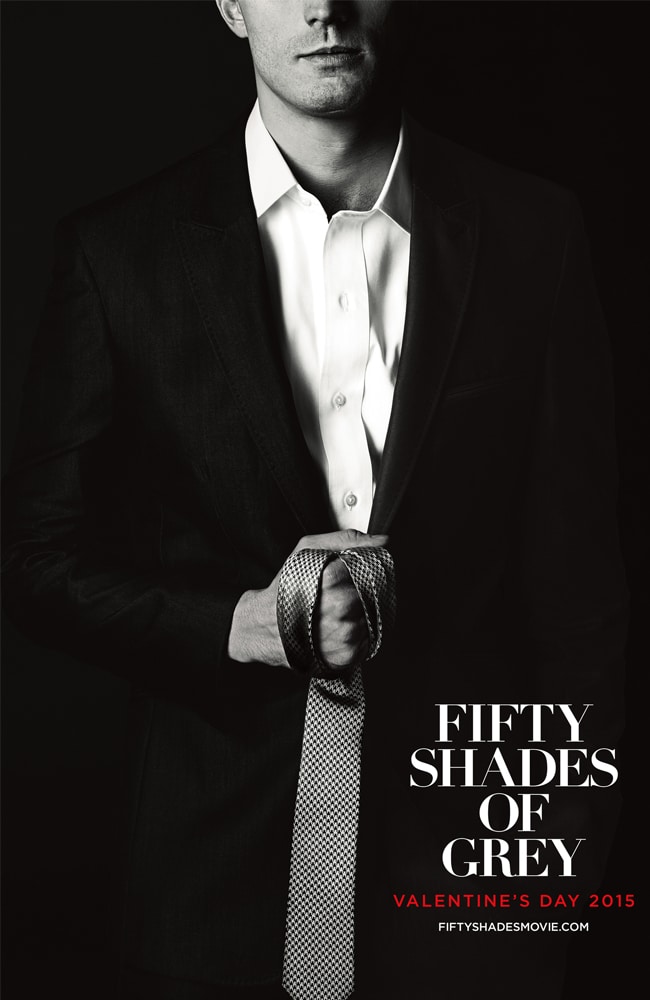 Director: Sam Taylor-Johnson
Cast: Dakota Johnson, Jamie Dornan, Jennifer Ehle
Adapted from the novel of the same name, Fifty Shades of Grey is among the films that deserve to be included in our list with its intense sexual scenes, although its IMDb score is low. Anastasia Steele, a literature student, interviews Christian Grey, an attractive and handsome businessman. Anastasia marvels at Gray's demeanor during this interview.
Anastasia, who begins to be influenced by him, does not think for a minute to surrender herself to this man. Gray, on the other hand, is a man who has experienced everything in sexuality and has reached the saturation point. Anastasia will step into Grey's secretive sex life.
---
Selections from Italian Cinema
This post is also available in: Türkçe