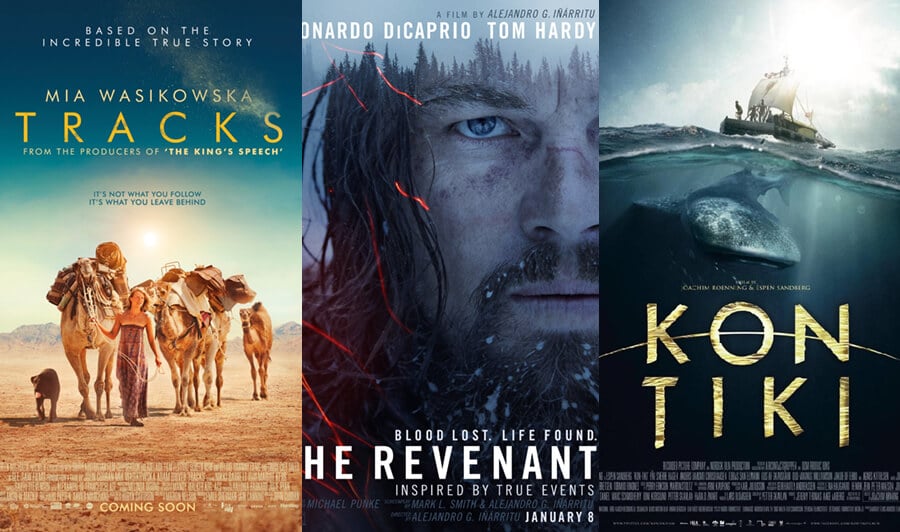 Just as nature-themed movies We isolate ourselves from the outside world, imagining that we are in distant lands. But in some cases, it is not possible to do this in real terms. The best nature movies, where you will feel yourself in nature as an extra escape route, are with you in this content! We have ranked the movies according to their IMDb scores.
Here are the best nature-themed movies!
---
1) The Perfect Storm – The Perfect Storm (2000) | IMDb; 6.4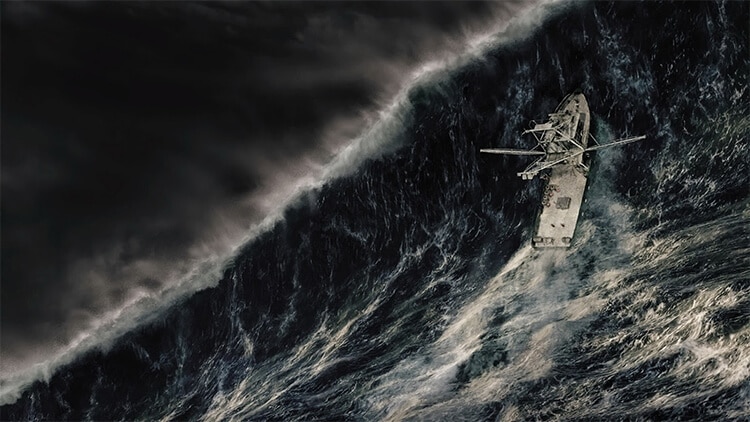 Perfect Storm is at the top of our list of nature movies. Based on a true story, the film chronicles a fisherman and his crew in the North Atlantic in October 1991. The movie, where you will feel the struggle between nature and human deeply, allows you to experience a natural event with the leading character.
Captain Billy Tyne and his crew of 6 head east due to an unproductive hunting season. Captain Tyne and his crew are caught in a huge storm…
Director: Wolfgang Peterson
Cast: George Clooney, Mark Wahlberg, Diane Lane
---
2) Lord of the Flies – Lord of the Flies (1990) | IMDb; 6.4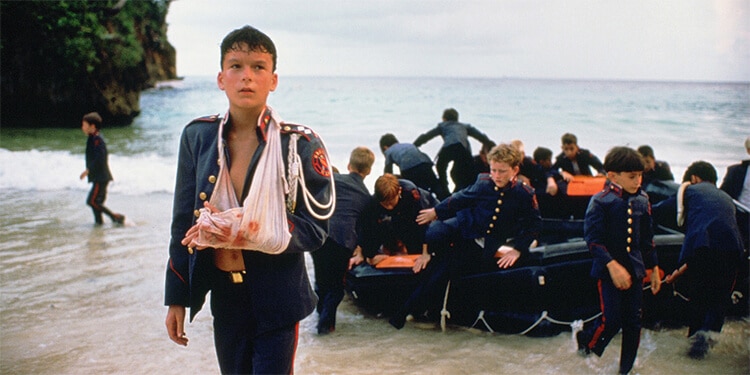 Adapted from the book by Nobel Prize-winning author William Golding, the film draws attention with its interesting scenes.
30 U.S. military school students, whose planes crash while crossing the ocean, are left alone on a deserted island. On the island where there are no adults, children get the freedom to do whatever they want.
Things change after a while for children who do whatever they want without pressure and rules. This beauty is replaced by groupings and brutal acts. Children who take their sense of competition too serious in themselves find themselves unrecognizable with their changing movements…
Director: Harry Hook
Cast: Balthazar Getty, Chris Furrh, Daniel Pipoly
---
3) Buried – Under the Ground (2010) | IMDb; 7.0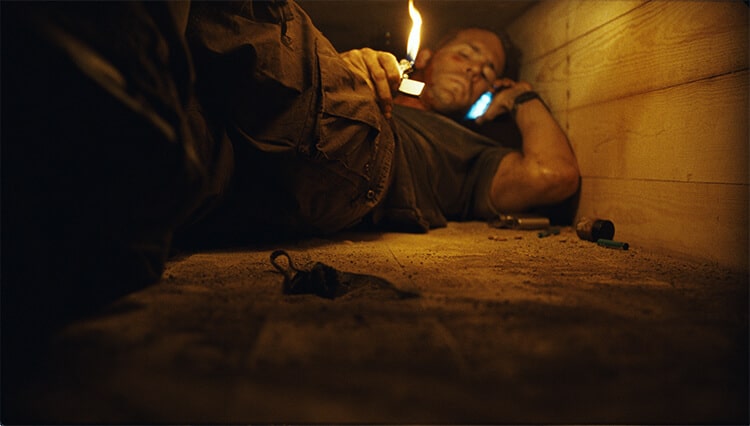 What would you do if you were under the ground alive for hours?
Paul Conroy, an American truck driver, wakes up in a wooden coffin after an attack. At a point where he has no one to contact, Paul realizes that he is buried in the ground. Will Paul Conroy be able to save himself from this breathtaking struggle for life?
Director: Rodrigo Cortes
Cast: Ryan Reynolds, Robert Paterson (voice)
---
4) A Good Year (2006) | IMDb; 7.0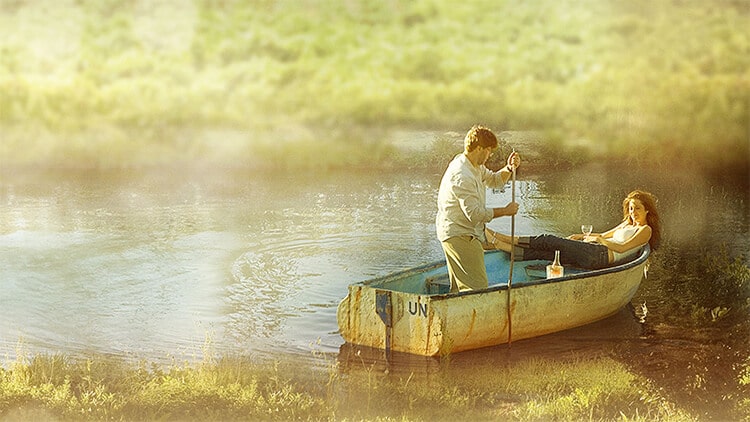 The film, which has images of nature that will warm your heart, is a sweet romantic comedy.
Committed to investment consultancy in London, Max Skinner appears before you as a person whose truths do not change. For Max, the most important thing in life is to win and keep it going.
Max Skinner receives the news of the death of his uncle, the most precious figure of his childhood memories. An intruder appears in Max's life, who wants to sell the vineyard he inherited from his uncle. Christie Roberts, who claims to be her uncle's illegitimate daughter.
Is it possible for Max, who is trying to hide his uncle's legacy from the mysterious woman who has emerged, to leave his truth to a completely different life and emotions?
Director: Ridley Scott
Cast: Russell Crowe, Albert Finney, Marion Cotillard
---
5) Tracks – Traces in the Desert (2013) | IMDb; 7.2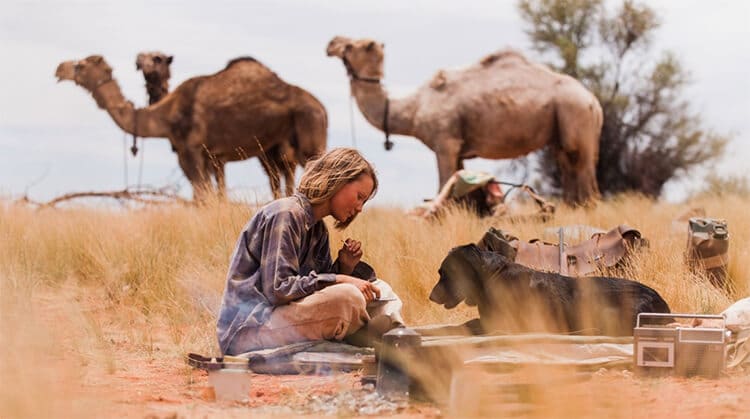 Adapted from the memoirs of the Australian writer Robyn Davidson, the film reveals a completely different reality. Get ready for this long journey in the middle of the desert!
Mia Wasikowska, who plays writer Robyn Davidson, embarks on a long journey through the deserts of Australia in 1977. But what makes the situation interesting; a dog and four camels that the woman took with her. Adam Driver, whom we are familiar with from many movies, appears as the person who accompanied and photographed this long journey.
We can also say that the film, in which you will witness impressive nature images, is proof that there is nothing a woman can't do…
Director: John Curran
Cast: Mia Wasnikowska, Adam Driver
---
6) Leave No Trace (2018) | IMDb; 7.2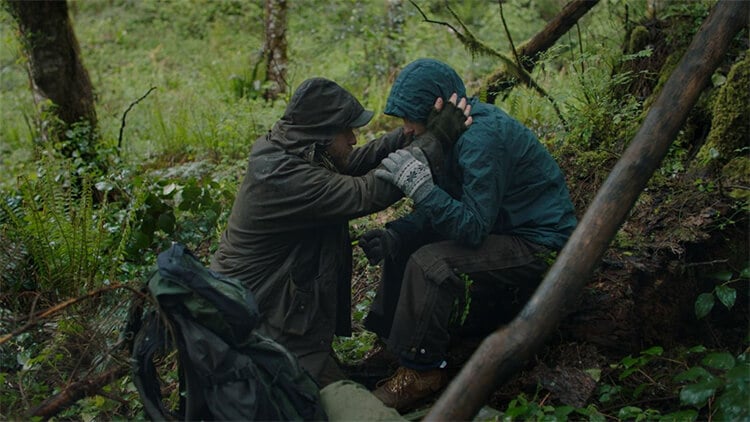 A father and daughter, who want to get rid of the crowd, life and difficulties of the city, decide to settle in the forest in the city. The duo, who want to spend their lives peacefully intertwined with nature, should not be found by the authorities.
The difficulties experienced by the father and daughter, who do not leave a trace in order not to be found by the officials, to find a warm home for themselves…
Director: Debra Granik
Cast: Thomasin McKenzie, Ben Foster, Jeffrey Rifflard
---
7) Kon Tiki (2012) | IMDb; 7.2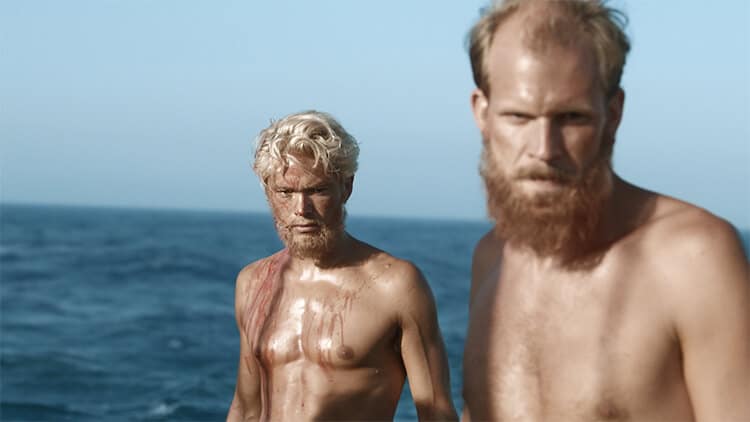 One of the ocean movies of our nature movies list is Kon-Tiki. Published in black and white for the first time in 1952, Kon-Tiki describes a journey in ancient times.
Norwegian scientist Thor Heyerdahl and his friends embark on a journey in 1947. Kon-Tiki, on the other hand, is known as the name they gave to the rafts used on this journey. Heyerdahl wants to prove that in ancient times humans could only cross the ocean on rafts.
In the movie released in 2012 with the same subject, you will watch a 101-day journey on a raft prepared from tree stumps.
Director: Joachim Ronning, Espen Sandberg
Cast: Pål Sverre Valheim Hagen, Anders Baasmo Christiansen, Gustaf Skarsgård
---
8) Rescue Dawn – Operation Dawn (2006) | IMDb; 7.3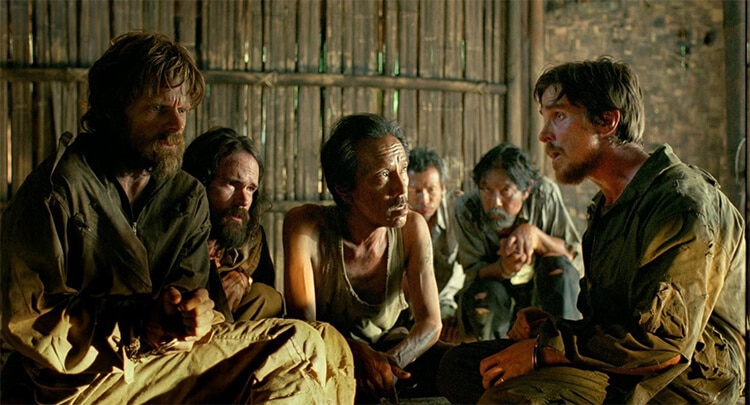 A pilot named Dieter Dengler is shot down during the flight during the Vietnam War. The film is about what the pilot, who is in the camp, will live after. Dieter, who was brought to the camp and held captive, will prepare an escape plan when he realizes that there are other POWs there…
Director: Werner Herzog
Cast: Christian Bale, Steve Zahn
---
9) Okja (2017) | IMDb; 7.3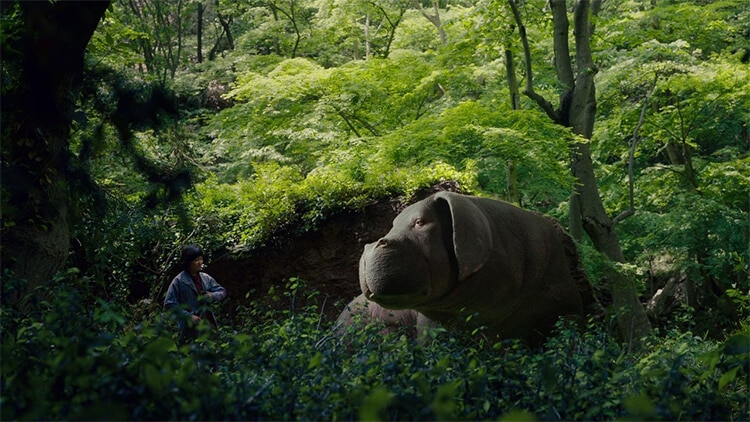 We continue our list of nature-themed movies with a Netflix movie. The story of a risky world where a young girl named Mija enters to protect her best friend.
Mija's best friend is a large animal named Okja. Mija, who raised Okja with her uncle for a company called Mirando, has sworn to always protect her friend against the great powers.
Director: Bong Joon Ho
Cast: Seo-Hyun Ahn, Tilda Swinton, Jake Gyllenhaal
---
10) The Secret Life of Walter Mitty – The Secret Life of Walter Mitty (2013) | IMDb; 7.3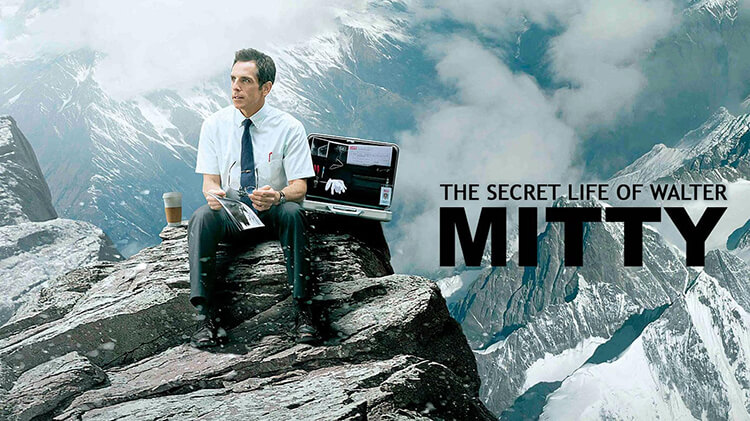 One of the extraordinary productions on our list of nature movies! Walter Mitty, who has a quiet, calm and routine life, comes across as an ordinary-looking guy who works for a big magazine. There's every event in Walter's fantasy world where he can't actually be the lead.
Our main character, who likes Cheryl, who has just started working in the magazine, cannot say that she likes it. He likes to experience such events in his fantasy world. Unexpected crises occur in the journal he works for. In this case, Walter must turn his dream world adventures into reality.
Director: Ben Stiller
Cast: Ben Stiller, Kristen Wiig, Jon Daly
---
11) The Snow Walker – Walkers in the Snow (2003) | IMDb; 7.3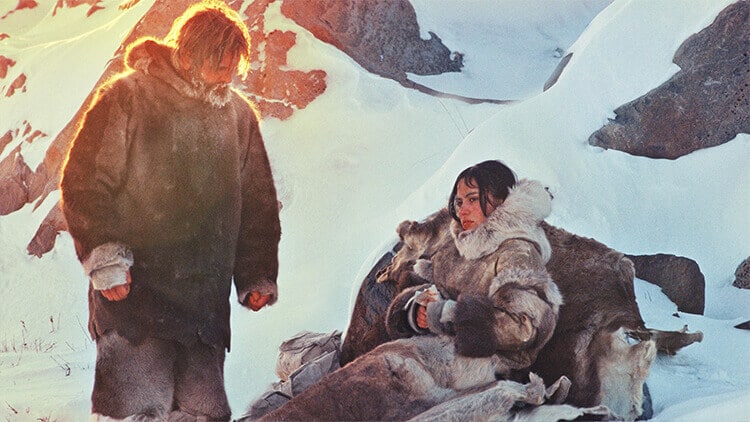 A young Canadian named Charlie Halliday transports goods on a junk plane. A young man's path to the Eskimo region crosses with a sick woman. Now it's Charlie's job to take the sick woman to the hospital.
During the trip, Charlie and the sick woman are left alone when the plane crashes. Although the Eskimo girl is sick, she knows nature quite well. From this point on, the Eskimo girl must both survive and save Charlie…
Director: Charles Martin Smith
Cast: Berry Pepper, Annabella Piugattuk, James Cromwell
---
12) Rabbit-Proof Fence – Fence (2002) | IMDb; 7.4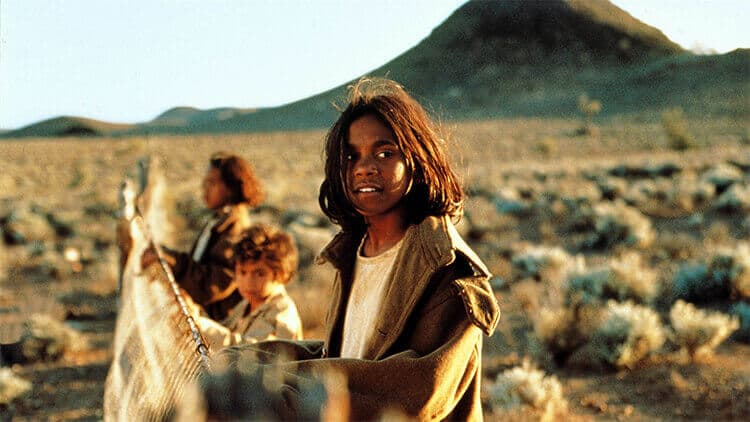 This movie on our list of nature-themed movies is about a real life story. Children mysteriously disappear in 1930s Australia. Children kidnapped without any crime are sold to wealthy people in the slave camp. While the children in the camp have succumbed to the situation, three of them are looking for ways to get rid of this evil.
Director: Philip Noyce
Cast: Kenneth Branagh, Everlyn Sampi, Tianna Sansbury
---
13) 127 Hours – 127 Hours (2010) | IMDb; 7.5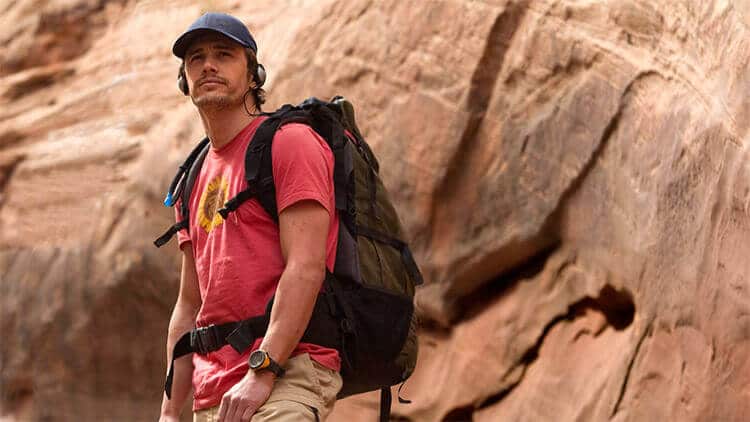 We continue our nature films article with a real life story. This movie may be one of the rare productions where you will feel nature in every detail.
Aaron Ralston embarks on a journey without telling anyone around him. As the young mountaineer reaches near Utah, he gets stuck in a rather large boulder. The young man, whose arm is stuck on a piece of rock, is stuck in the place where he is stuck for 5 days, hungry and without water. Who do you think will save Aaron from where he is stuck? You will witness a man's struggle to save his own life.
Director: Danny Boyle
Cast: James Franco, Amber Tamblyn, Kate Mara
---
14) Lone Survivor – Last Standing (2013) | IMDb; 7.5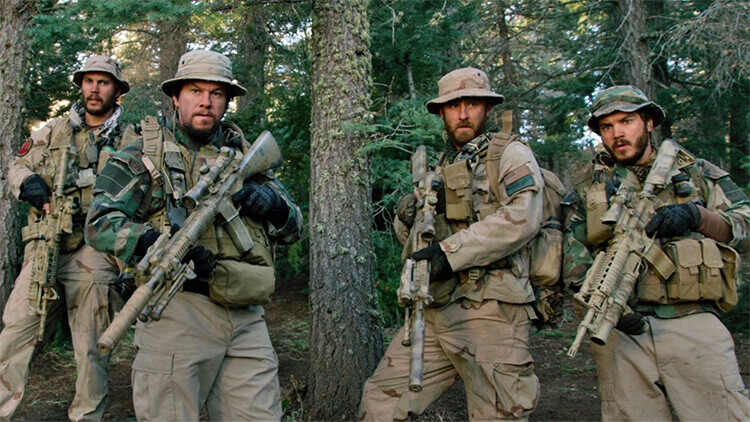 An American SEAL team is sent on a mission called 'Red Wing' in the movie, which is based on a real event. The task of the four-man team is to capture the Taliban leader, Admad Shad, alive or not.
The course of the mission will change when three people from the team are injured during the operation. Marcus Luttrell, a survivor of the conflict, takes refuge in other people's homes. But rescuing his remaining teammates will be his new mission.
Director: Peter Berg
Cast: Mark Wahlberg, Taylor Kitsch, Emile Hirsch
---
15) Walkabout – The Endless Desert (1971) | IMDb; 7.6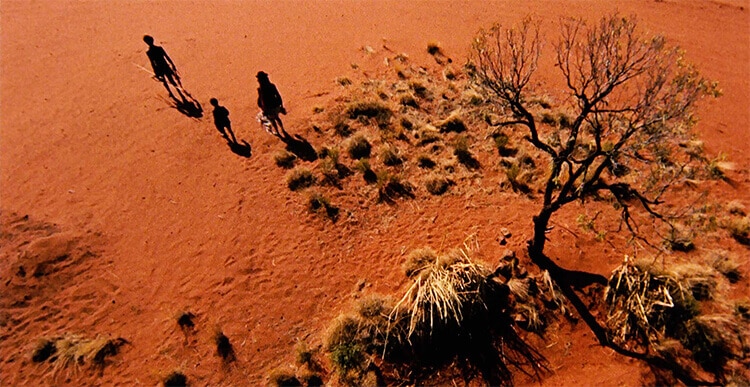 One of the most cult productions of our nature-themed movies list! The story of two brothers stranded in Australia's most desolate deserts. While the young girl and her little sister are struggling to survive in the desert, they come across an Aboriginal youth. The Aboriginal youth notices two siblings stranded while out for a stroll as a result of his tribe's banishment. The film tells about the sacrifices made by the young man for his brothers.
The connection between the Aboriginal youth being sent on a 'promenade' and the name of the film; tribal tradition of teenagers. An Aboriginal adolescent should be able to kill even his best friend, if necessary.
Director: Nicolas Roeg
Cast: Jenny Agutter, David Gulpilil, John Meillon
---
16) Lifeboat – We Want To Live (1944) | IMDb; 7.6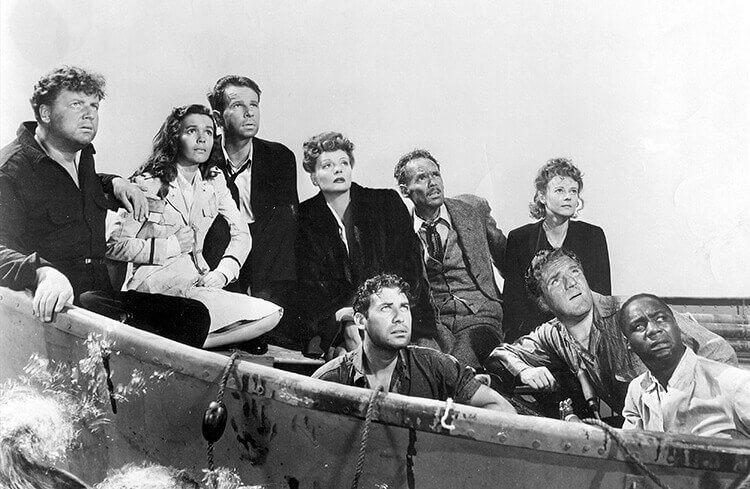 'Lifeboat', an Alfred Hitchcock movie, 2. It takes you to the era of WWII.
A lifeboat carries eight people rescued from the ship that sank as a result of the Nazi attack. After the time spent at sea, there is another passenger named 'Walter Slezak'. Other passengers think Walter doesn't speak English. On the contrary, Walter never reveals who he is because he is intelligent and conscientious.
You can give Lifeboat a chance, one of the oldest productions of our nature movies list.
Director: Alfred Hitchcock
Cast: Talullah Bankhead, John Hodiak, Walter Slezak
---
17) Gravity (2013) | IMDb; 7.7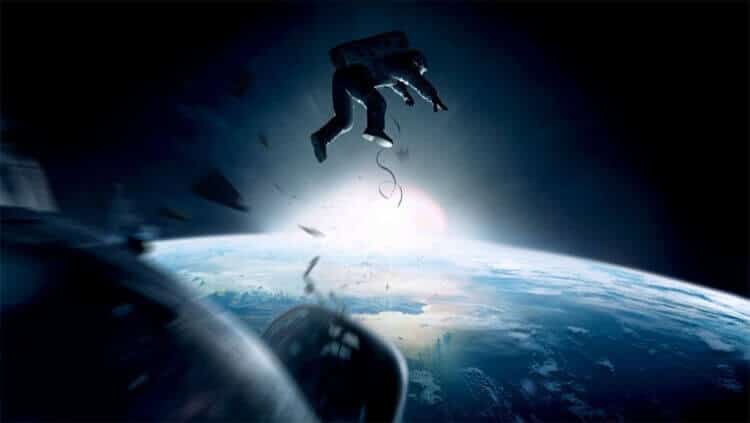 Gravity takes place at that point that every human being dreams of once. The silence in the absent voice of Space will comfort you. At the same time, it will allow you to experience the tension-filled scenes in the movie at the top.
The movie, which has a very solid cast, Dr. It's about a medical engineer named Ryan Stone and an astronaut named Matt Kowalsky. Successful astronauts Matt Kowalsky and Ryan Stone, who will go on their last space mission before retiring, start space travel.
On his first space voyage, Dr. Things go well for Ryan and Matt Kowalsky, who have been on many journeys, but things soon get complicated. During the expedition, the duo's shuttles are completely disintegrated. Left alone in outer space, Ryan and Matt's limited oxygen race against time.
Director: Alfonso Cuarón
Cast: Sandra Bullock, George Clooney
---
18) Grizzly Man – Bear Man (2005) | IMDb; 7.8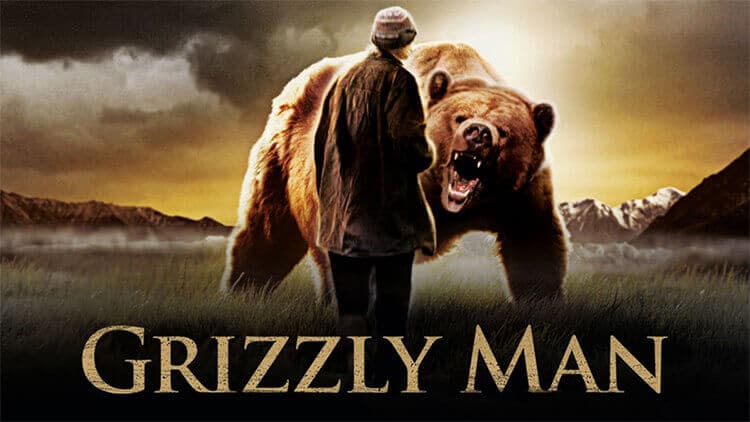 We wanted to add a documentary film proposal to our list of nature films. German director Werneh Herzog's latest film chronicles the life and death of Timothy Treadwell. Timothy, an amateur grizzly bear expert, spends thirteen summers among the bears. The body of Timothy and his girlfriend, who captured every moment he experienced, is found dismembered by bears.
The production, which has uniquely beautiful landscapes, is actually a documentary. You will notice the boundaries between nature and man.
Director: Werneh Herzog
Cast: Timothy Treadwell (archive photos) , Werner Herzog (voice)
---
19) Cast Away – New Life (2000) | IMDb; 7.8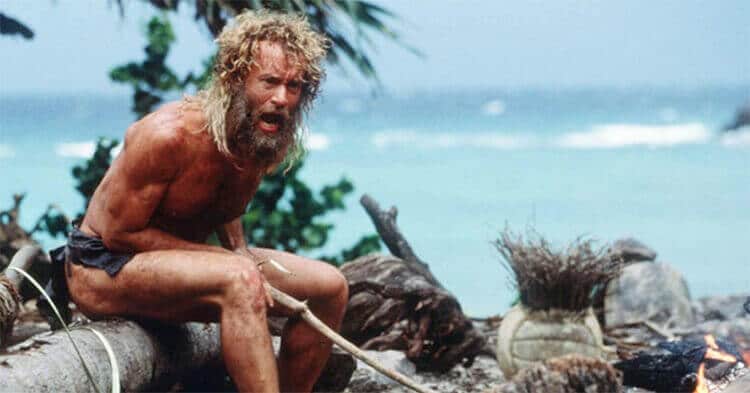 Extremely accustomed to the modern world and expensive living, Chuck Noland is always busy with his job. Noland, a systems analyst at a famous company called 'FedEx', is constantly on the go. In fact, he can't find time to get married even though he has a long-term relationship.
On a business trip to Malaysia, Noland wakes up on a deserted island near the South Pacific, losing consciousness when his plane crashes. How long will our character, who is alone on a deserted island and accustomed to modernity, be able to keep himself alive?
Director: Robert Zemeckis
Cast: Tom Hanks, Helen Hunt
---
20) Captain Fantastic – Captain Fantastic (2016) | IMDb; 7.9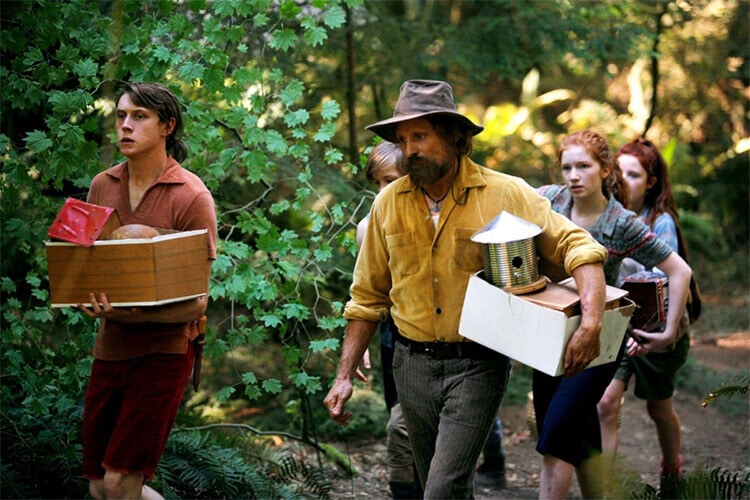 You will enjoy the life styles created by a sweet family living in America.
The couple named Ben and Leslie live with their 6 children in a forest away from the city, order and people. Ben raises his children with great interest so that they are not deprived of any subject. He teaches the trainings he deems appropriate so that they can take care of themselves under natural conditions. Children receive their education from their fathers without going to any formal school.
Their mother, Leslie, has to stay in the hospital due to her mental illness. The whole world of the family is turned upside down with the news of Leslie's death, who committed suicide in the hospital where she stayed. A world awaits children who want to attend their mother's funeral, never seen before.
Director: Matt Ross
Cast: Viggo Mortensen, George MacKay, Samantha Isler
---
21) Life Of Pi – Life of Pi (2012) | IMDb; 7.9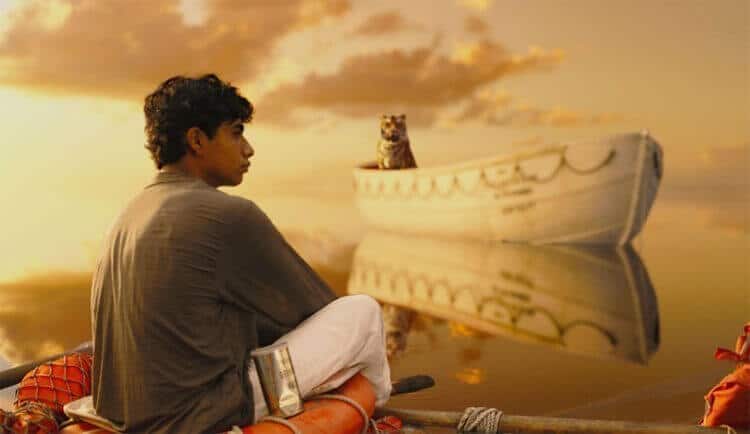 Life of Pi is one of the most interesting and breathtaking movies. It takes place in the purest yet dangerous place of nature: the Pacific Ocean. If you haven't watched the movie yet, it is worth watching.
The ship, which was on its way from India to Canada and containing almost all living things, sank. All that remains of the ship is a lifeboat. The surviving crew included a hyena, forty-legged zebra, an orangutan, a three-hundred-pound Bengal tiger, and 16-year-old Pi.
Losing his family on the sinking ship, Pi will try to survive with the animals next to him…
Director: Ang Lee
Cast: Suraj Sharma, Irrfan Khan, Adil Hussain
---
22) The Sound of Music – Happy Days (1965) | IMDb; 8.0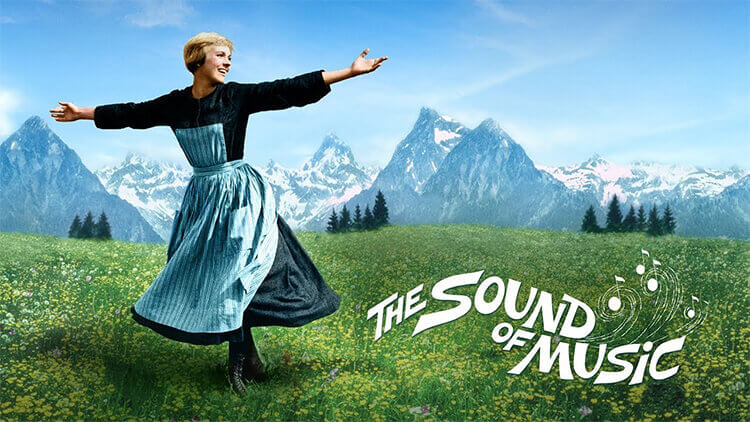 The film, which is one of the cult productions in the musical genre, is about a woman who wants to be a nun.
Maria, who lived in a convent in Austria during the Second World War, aspires to become a nun. But his passion for music and his energy prevent him from adapting to monastic life.
Realizing that Maria can't help her inner desires, Sister Abbes asks her to confront the outside world. Before Maria takes an oath to become a nun, the Abbes sends her to join Captain von Trapp. Sent to help the Captain with seven children, Maria will take her energy wherever she goes.
Director: Robert Wise
Cast: Julie Andrews, Christopher Plummer, Eleanor Parker
---
23) The Revenant – Resurrection (2015) | IMDb; 8.0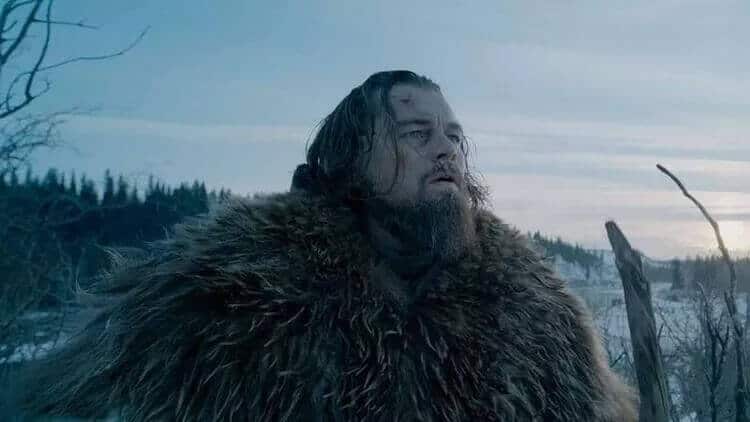 One of the award-winning suggestions of our nature movies list is The Revenant.
Based on the 1820s, the film features Scottish origin Hugh Glass (Leonardo DiCaprio) as a hunter. Glass is badly injured after being attacked by a bear while on a hunting trip in what is now North Dakota. At the same time, his son is killed.
Abandoned by the crew, John Fitzgerald (Tom Hardy), Hugh Glass manages to survive despite being mortally wounded. A long and difficult journey awaits Hugh Glass, who sets out to take revenge on Fitzgerald, who killed his son.
Director: Alejandro G. Iñárritu
Cast: Leonardo DiCaprio, Tom Hardy, Will Poutler
---
24) Into the Wild – Freedom Trail (2007) | IMDb; 8.1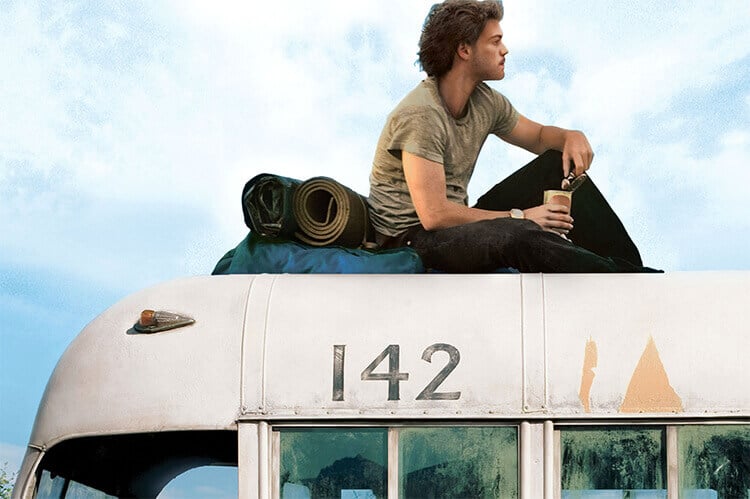 The film, which was nominated for two Oscars, is about Christopher's steps towards his own truth.
A successful athlete, Christopher also graduates from university with a high degree. The young man, whose life is full of success, thinks that something is not right in himself. He then tells his family that this is not the life he wants to live.
Christopher donates all of his assets to a charity and goes to Alaska. The people he will meet during his journey will completely change Christopher's life…
Director: Sean Penn
Cast: Emile Hirsch, Vince Vaughn, Catherine Keener
---
After our nature movies content, this content may also interest you: