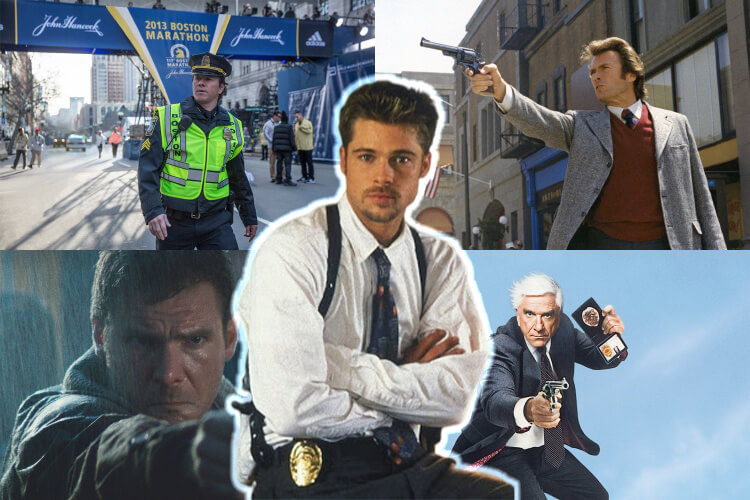 detective movies ; By combining elements of crime, mystery, suspense and excitement, it manages to appeal to huge audiences. The fact that we identify ourselves with the detectives in the movie and try to solve the events adds a whole different dimension to the event. We can say that this situation makes detective movies an interactive activity rather than being a movie. When we say detective films, we generally think of productions in which police officers are chasing a criminal.
But that's not exactly the case. The struggle of any detective acting in the name of the law to uncover a crime and criminals; enough to form the basis of a detective movie. In this content, we bring together many different detective films. If you are ready, let's take a closer look at our list of detective films together.
---
44) Deliver Us From Evil (2014) | IMDb: 6.2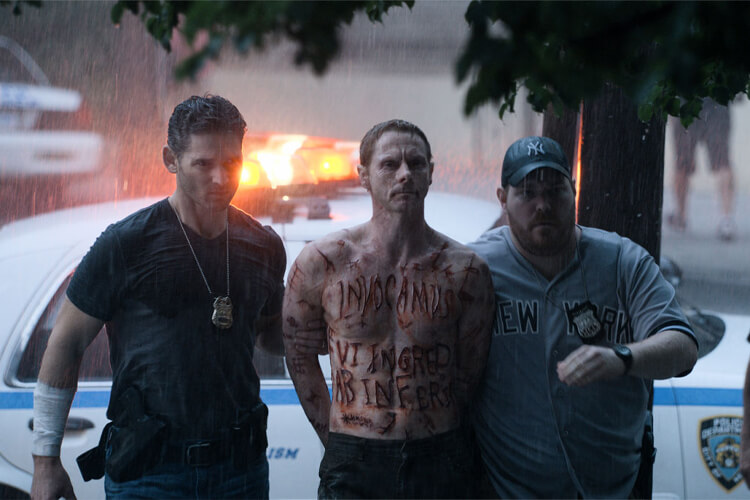 Director: Scott Derrickson
Cast: Eric Bana, Edgar Ramírez, Olivia Munn
Deliver Us From Evil is not one of the best detective movies, but we can say that it is a very interesting production with its plot and plot. Combining detective fiction with the horror genre, the film focuses on the paranormal events experienced by NYPD detective Ralph Sarchie. In the movie, adapted from the lived memories of Ralph Sarchie, the residents of New York begin to experience strange paranormal events.
Crimes that are at the center of these paranormal events are also committed. 46th, one of the worst parts of New York. Ralph Sarchie, who was assigned to the region, begins to examine these events. But these dark murders are not like they can be solved by normal means.
---
43) The Bone Collector (1999) | IMDb: 6.7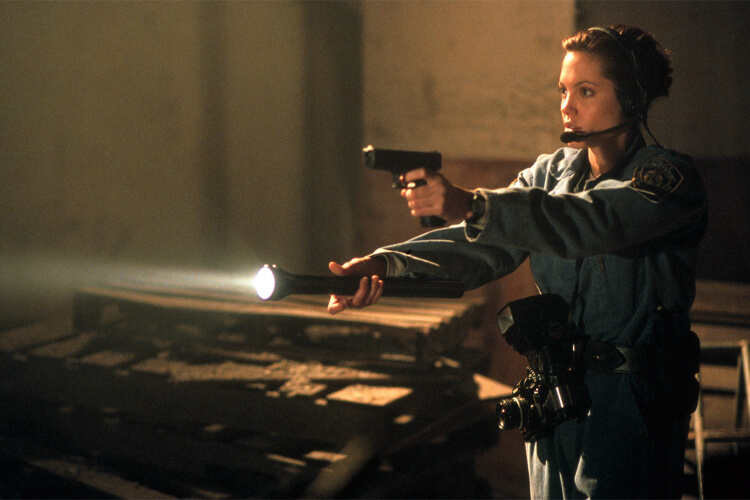 Director: Phillip Noyce
Cast: Denzel Washington, Angelina Jolie, Queen Latifah
The Bone Collector offers a very exciting serial killer story, although it did not receive very good reviews. Lincoln Rhyme, a successful New York homicide detective, pursues a serial killer nicknamed the Bone Collector. The murderer, who constantly leaves clues about his next murder, is never caught.
Lincoln Rhyme, who had an accident during the investigation, is confined to a hospital bed. Meanwhile, he has to rely on young police officer Amelia to catch the killer. On the field, Amelia chases after the killer, while Lincoln uses his wits from his bed to piece together the missing pieces.
---
42) Bad Boys – Crazy Duo (1995) | IMDb: 6.9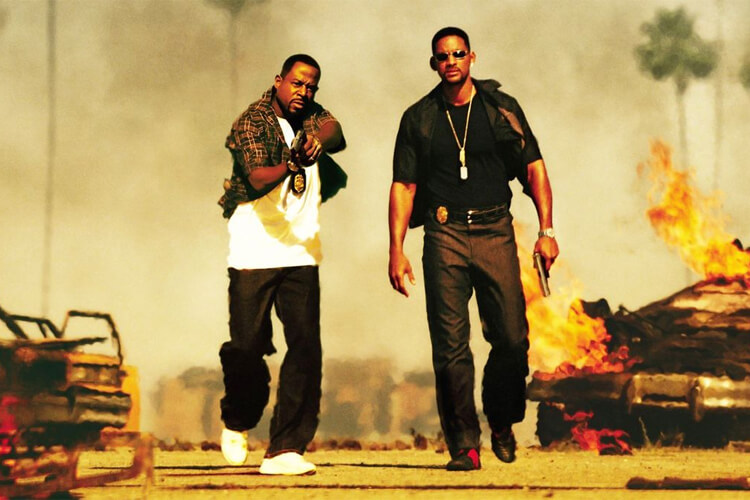 Director: Michael Bay
Cast: Will Smith, Martin Lawrence, Lisa Boyle
Detective films are not always serious productions with great mysteries. 1995's Bad Boys is one of the best examples of entertaining detective films. Two detectives Lowrey and Burnett, who work for the Miami Vice unit, have a hard time due to $100 million in drugs stolen from a police warehouse. With 72 hours to find and bring back the drugs, the duo also tries to protect an important murder witness.
---
41) Les rivières pourpres – Red Rivers (2000) | IMDb: 6.9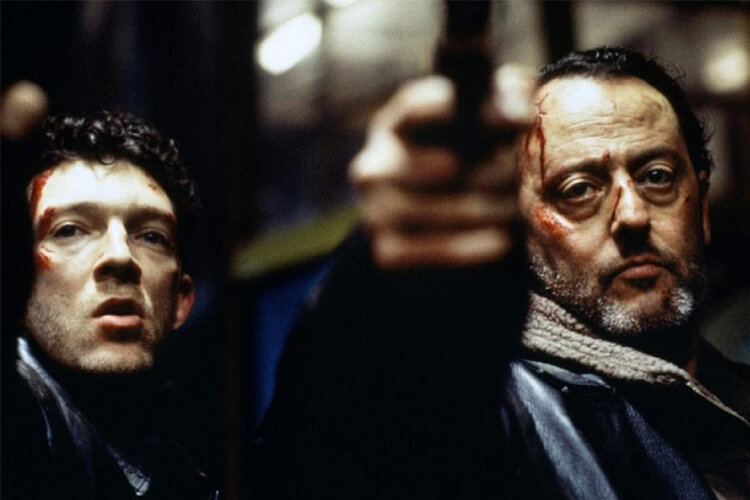 Director: Mathieu Kassovitz
Cast: Jean Reno, Vincent Cassel, Nadia Fares
Adapted from Jean-Christophe Grangé's novel of the same name, Red Rivers is pretty high-action. Niemans, a very tough police detective, is exiled to a provincial town as a result of his harshness. Assigned here to solve a series of murderous murders, Niemans finds himself in the middle of an intricate puzzle rather than a simple murder investigation.
---
40) Public Enemies – Public Enemies (2009) | IMDb: 7.0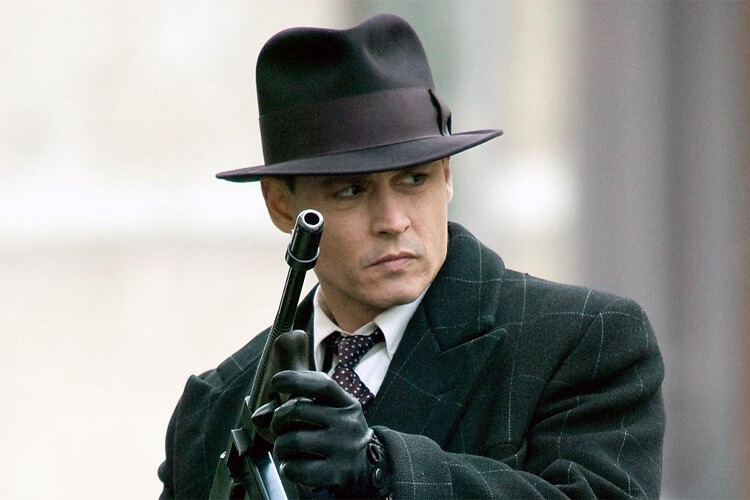 Director: Michael Mann
Cast: Christian Bale, Johnny Depp, Christian Stolte
Public Enemies, a biographical detective novel, takes place in the 1930s, when crime was at its peak in the United States. Set during the Great Depression, the movie features John Dillinger, Baby Face Nelson and other famous gangsters; commits major crimes across the country. The FBI, which tries to stop these crimes, falls short. But Melvin Purvis, a daredevil FBI agent, will do anything to stop this trend.
---
39) Basic Instinct – Basic Instinct (1992) | IMDb: 7.0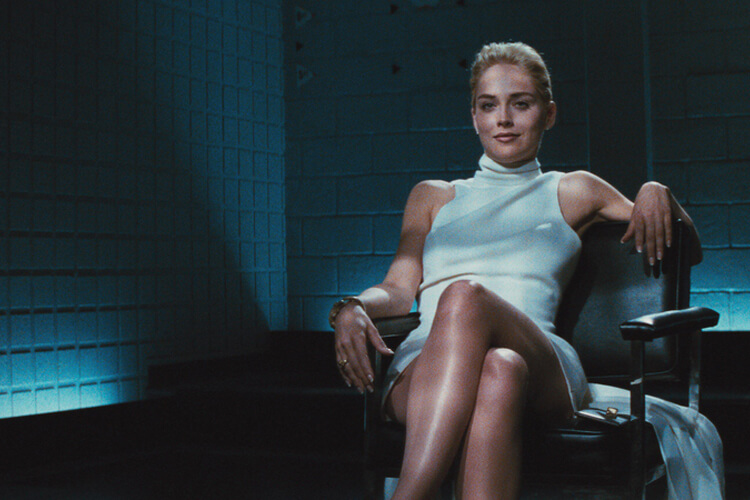 Director: Paul Verhoeven
Cast: Michael Douglas, Sharon Stone, George Dzundza
Basic Instinct can be described as an erotic thriller as well as a detective thriller. In the film, San Francisco homicide detective Nick Curran begins investigating a murderous murder. This research brings him closer to Catherine Trammel, a very sexy writer.
The interesting case of Catherine is that she tells in detail about a murder similar to the one mentioned in her last novel. A dangerous relationship begins between Catherine and Nick, who seduce Nick with her charm. Meanwhile, the murders continue, but Nick has already lost himself to Catherine.
---
38) 21 Jump Street – High School Cops (2012) | IMDb: 7.2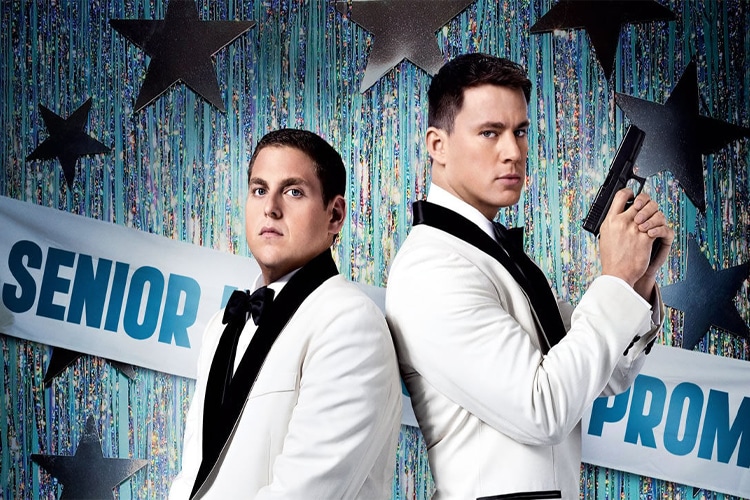 Director: Phil Lord, Christopher Miller
Cast: Jonah Hill, Channing Tatum, Ice Cube
We can say that 21 Jump Street is the adaptation of the popular series of the 80s to the big screen. In the movie, two friends who have just graduated from police school are placed in a high school because they are young. Working as undercover cops here, Schmidt and Jenko must track down crimes such as drug trafficking and simply prevent them. However, these two, who still can't get over puberty, soon get caught up in the charm of high school life.
---
37) Red Dragon – Red Dragon (2002) | IMDb: 7.2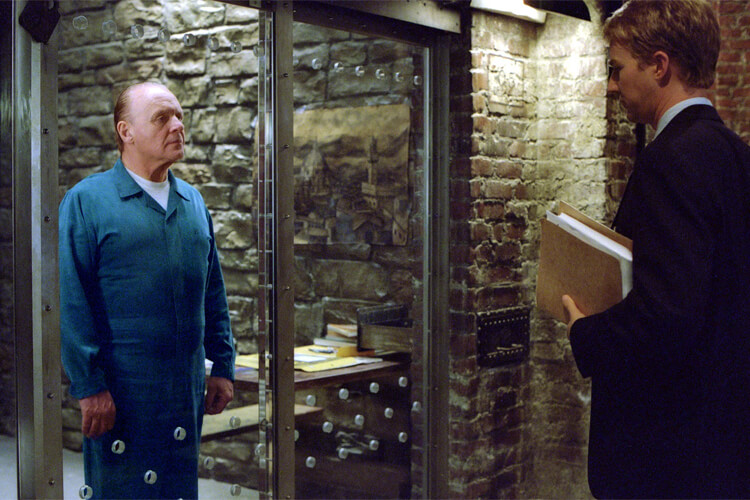 Director: Brett Ratner
Cast: Anthony Hopkins, Edward Norton, Ralph Fiennes
Before Thomas Harris' Silence of the Lambs, Hannibal started his story with Red Dragon. But the first movie shot for the Red Dragon book isn't the Red Dragon we're currently reviewing. This movie is a remake of the 1986 movie Manhunter .
As for the movie, Red Dragon is about the adventures of a retired FBI agent, Will Graham, in pursuit of a serial killer. Nicknamed The Tooth Fairy, this murderer can never be caught. Will Graham, on the other hand, is determined to take the path of catching this murderer, even if he has to consult his old enemy Hannibal Lecter.
---
36) Insomnia – Sleepless (2002) | IMDb: 7.2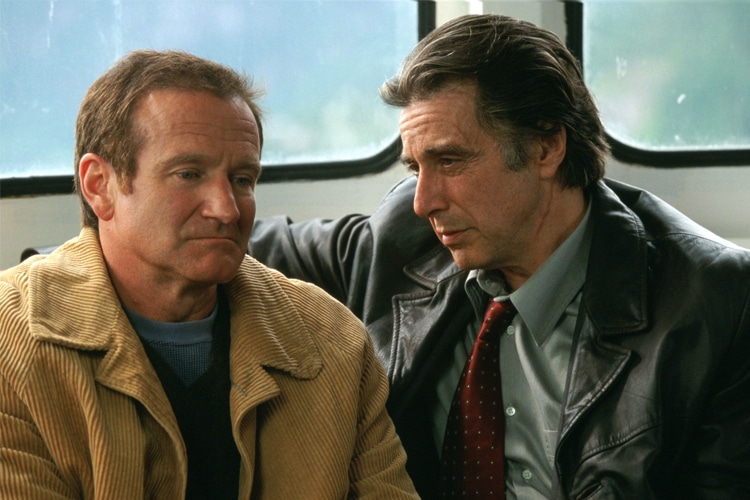 Director: Christopher Nolan
Cast: Al Pacino, Robin Williams, Hilary Swank
The small Alaskan town of Nighmute is in turmoil after the murder of a young girl. Murder, an unusual situation in this area, leads to the appointment of two LAPD detectives to the town. Will Dormer and his partner Hap Eckhart begin their search in the town.
But Alaska's geographical conditions are quite harsh. In this town where the sun never sets, Will Dormer begins to suffer from Insomnia. Things get even more complicated when Will accidentally kills his partner Hap, who is suffering from insomnia.
---
35) Beverly Hills Cop – Society Cop (1984) | IMDb: 7.3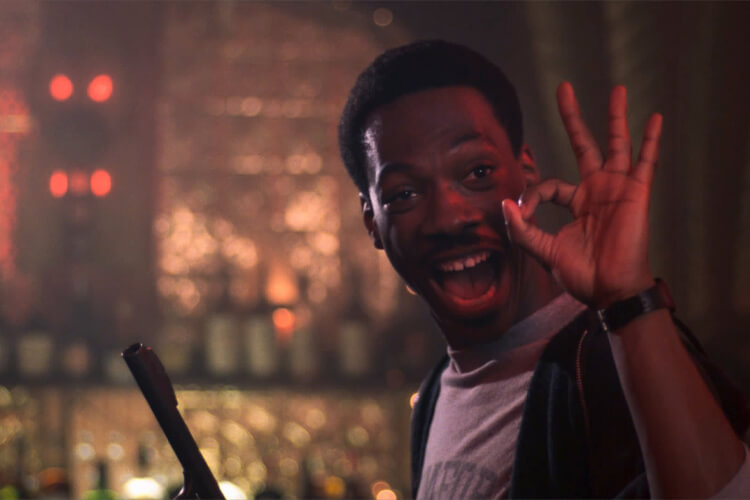 Director: Martin Brest
Cast: Eddie Murphy, Judge Reinhold, John Ashton
Having one of the biggest box office successes among detective films, Beverly Hills Cop is one of the productions that best integrates comedy into this genre. Alex Foley, a police detective in Detroit, wants to avenge his murdered cop friend. But just because of this, he is removed from the Detroit area and begins to work in the Beverly Hills area.
Still, Alex had no intention of giving up revenge so easily. Taking two of his police officer friends working in this area with him, Alex goes after the criminals who killed his friend. But Beverly Hills is not the area Alexi is used to.
---
34) Hunting Season (2010) | IMDb: 7.4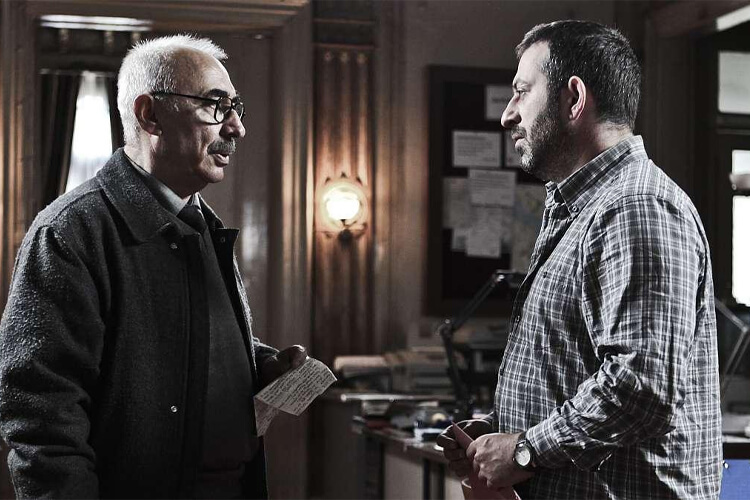 Director: Yavuz Turgul
Cast: Şener Şen, Cem Yılmaz, Melisa Sözen
Being the apple of the eye of recent Turkish cinema, Av Season is a production that exceeds the standards with its story and characters. In the movie, we watch the story of three policemen who take part in a very difficult murder investigation. Ferman, known as the hunter, Deli İdris and freshman policeman Hasan both face their own internal problems and try to solve the eventful murder. The murder in question ranges from the drug scene of Istanbul to the richest people in Turkey.
---
33) The Nice Guys (2016) | IMDb: 7.4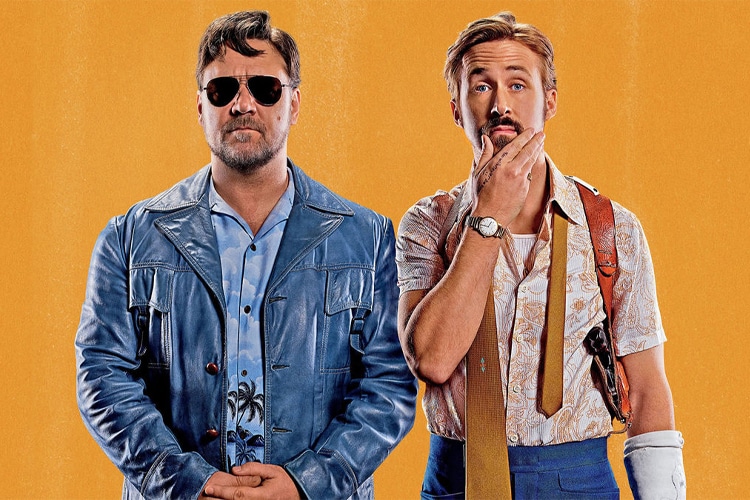 Director: Shane Black
Cast: Russell Crowe, Ryan Gosling, Angourie Rice
The Nice Guys combines the fun of Hollywood with a complex murder and colorful characters. Set in Los Angeles in the 1970s, the film tells the adventures of two private detectives with opposite characters.
There is a missing girl in the movie and everyone is after her. The purpose of our two detectives to find the girl is very important. Because this girl plays a key role in the murder of the porn star nicknamed Misty Mountain.
---
32) Patriots Day – Black Day (2016) | IMDb: 7.4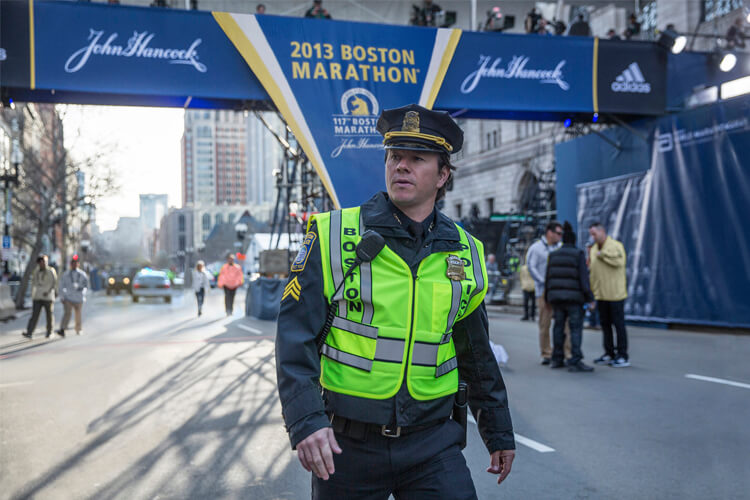 Director: Peter Berg
Cast: Mark Wahlberg, Michelle Monaghan, JK Simmons
The 2013 Boston Marathon bombing had become a major worldwide event. This attack, which resulted in the death of 3 people and the injury of hundreds, is brought to the screen in the movie Patriots Day. After this attack, a city-wide manhunt began. In the movie, we watch the attack and then the manhunt led by police Tommy Saunders.
---
31) Minority Report – Minority Report (2002) | IMDb: 7.6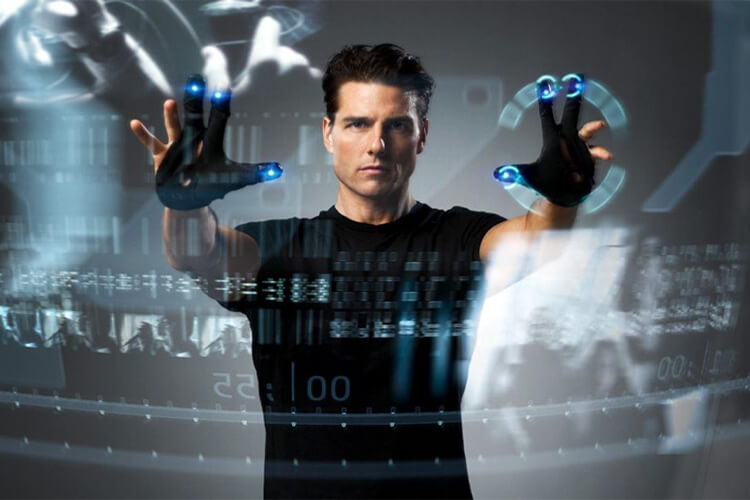 Director: Steven Spielberg
Cast: Tom Cruise, Colin Farrell, Samantha Morton
Adapted from Philip K. Dick's short story of the same name, Minority Report takes place in a future where crime can be prevented before it is committed. This future has a special police unit and the murders are largely predictable. But things take a different turn when an agent from this police unit is accused of committing murder in the future.
Pursuing the police unit he is the head of, John Anderton is forced to resort to all means to prove his innocence. This system that Chief Anderton believes in and grew up in becomes his own executioner.
---
30) Lethal Weapon – Lethal Weapon (1987) | IMDb: 7.6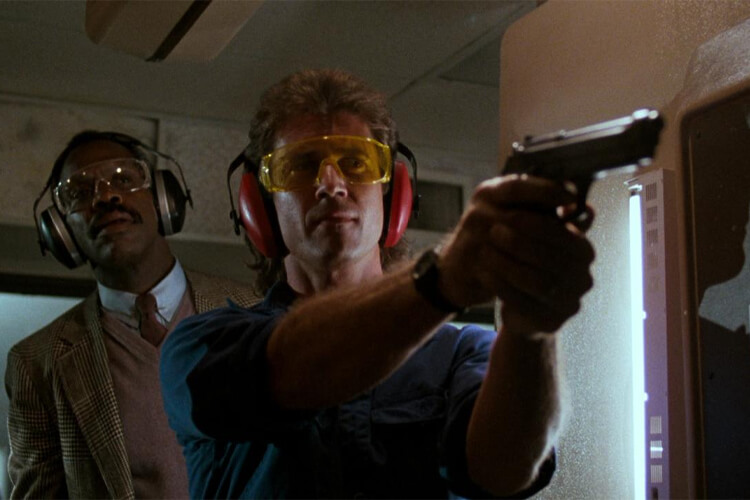 Director: Richard Donner
Cast: Mel Gibson, Danny Glover, Gary Busey
Among detective films, it is quite popular to have two cops with opposite characters in common. Lethal Weapon is one of the best examples of this trend. LAPD detective Roger Murtaugh is considering retiring. But his retirement plans are delayed when his friend's daughter from the Vietnam War is killed.
With this investigation, Roger's new partner becomes Martin Riggs. Martin, a maverick and crazy cop, will get Roger in trouble. And when events reach the door of a terrorist company, Roger begins to regret not retiring.
---
29) Sherlock Holmes (2009) | IMDb: 7.6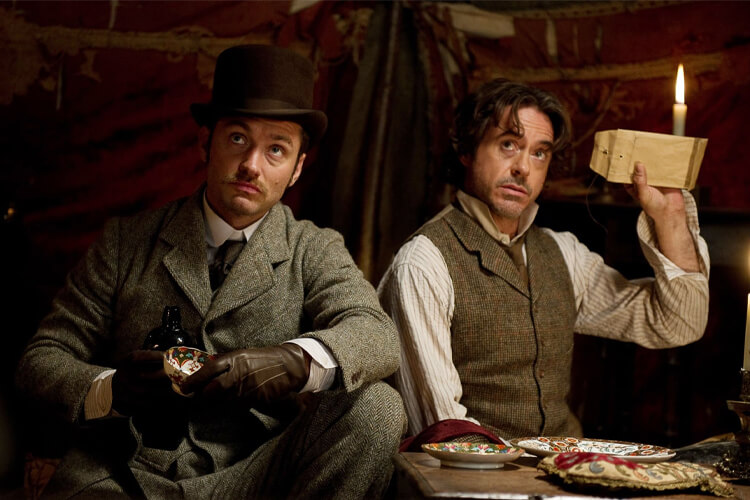 Director: Guy Ritchie
Cast: Robert Downey Jr., Jude Law, Rachel McAdams
If there is a reason why detective fiction is so popular, it is undoubtedly the character of Sherlock Holmes. Sherlock Holmes, released in 2009 under the direction of Guy Ritchie, brings a new breath to the character. In the movie, we see Sherlock Holmes and his sidekick Watson trying to solve a deadly conspiracy. The 2009 film Sherlock Holmes, which is a very dynamic adaptation, also has a sequel .
---
28) The Naked Gun (1988) | IMDb: 7.6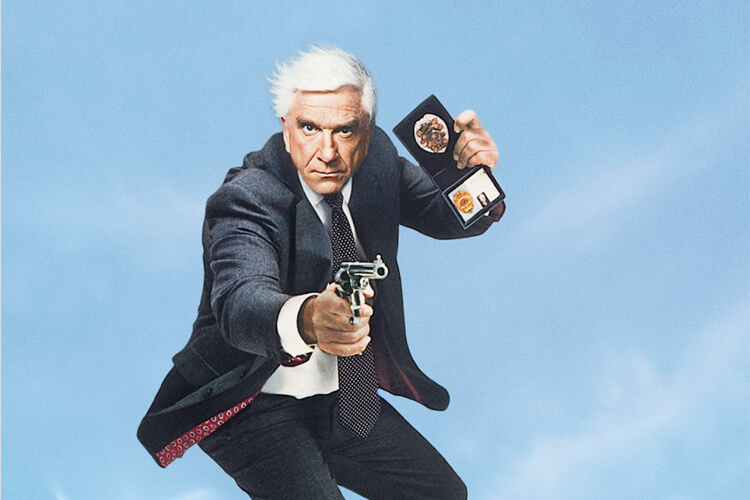 Director: David Zucker
Cast: Leslie Nielsen, Priscilla Presley, OJ Simpson
The Naked Gun is one of the first things that come to mind when it comes to entertaining detective movies. In the movie, we follow the adventures of clumsy LAPD detective Frank Drebin. Returning from vacation after his partner is injured, Frank tries to solve absurd crimes leading up to the assassination of Queen Elizabeth.
---
27) Gone Baby Gone – Save My Daughter (2007) | IMDb: 7.6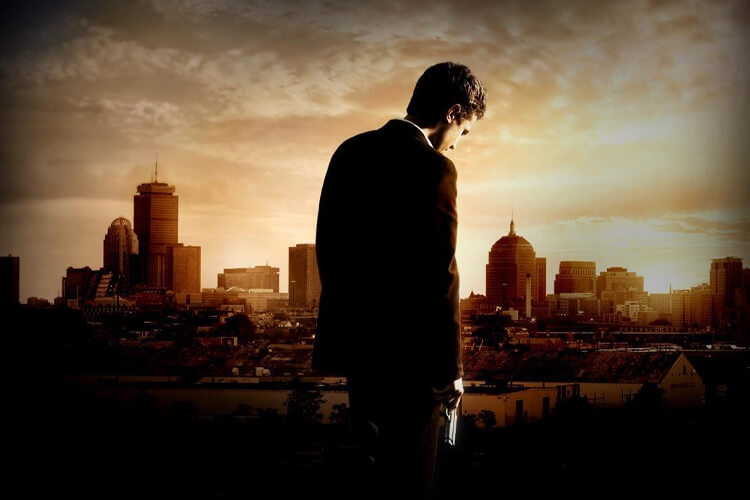 Director: Ben Affleck
Cast: Morgan Freeman, Ed Harris, Casey Affleck
Gone Baby Gone, Ben Affleck's directorial debut, turns out to be a detective movie beyond expectations. Adapted from the best-selling novel of the same name, the kidnapping of a little girl starts the events. With the local police unable to solve the case, two detectives plunge into Boston's criminal world to find and rescue the missing girl.
---
26) Who Framed Roger Rabbit – Innocent Accused Roger Rabbit (1988) | IMDb: 7.7
Director: Robert Zemeckis
Cast: Bob Hoskins, Christopher Lloyd, Joanna Cassidy
If Space Jam is among your favourites, Who Framed Roger Rabbit will impress you with its style. Warner Bros. and Disney cartoon characters to the real world, quite absurd events are handled in the movie. Eddie Valiant, a detective who does not like cartoons, will be the only hope of the cartoon character Roger Robbit.
Suspecting that his wife, Jessica Rabbit, is cheating on him with Marvin Acme, Roger Rabbit hires Eddie to sort this out. But Marvin Acme's suspicious death complicates matters.
---
25) The Boondock Saints – City Saints (1999) | IMDb: 7.7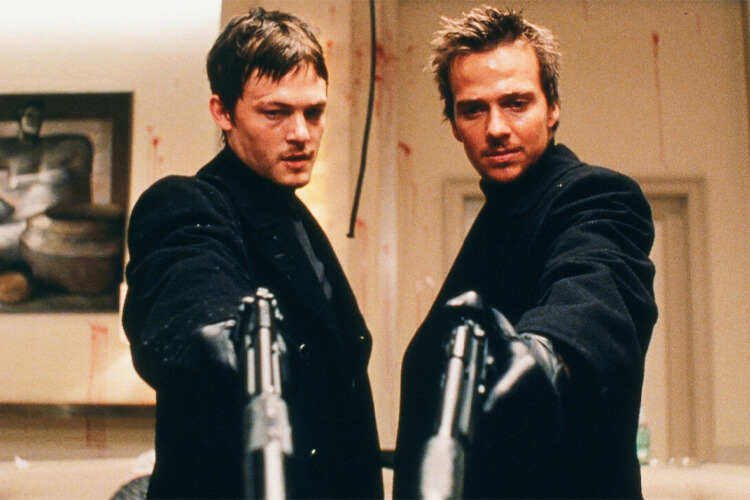 Director: Troy Duffy
Cast: Sean Patrick Flanery, Norman Reedus, Willem Dafoe
City Saints tells the story of two brothers who take justice into their own hands in a crime-ridden city. Irish-born twin brothers Connor and Murphy are very religious people. Believing that God has given them the task of destroying criminals, these two brothers begin to cleanse Boston of criminals one by one. FBI Agent Paul Smecker, on the other hand, is on the side of Connor and Murphy brothers in conscience, even though he is against them.
---
24) Serpico (1973) | IMDb: 7.7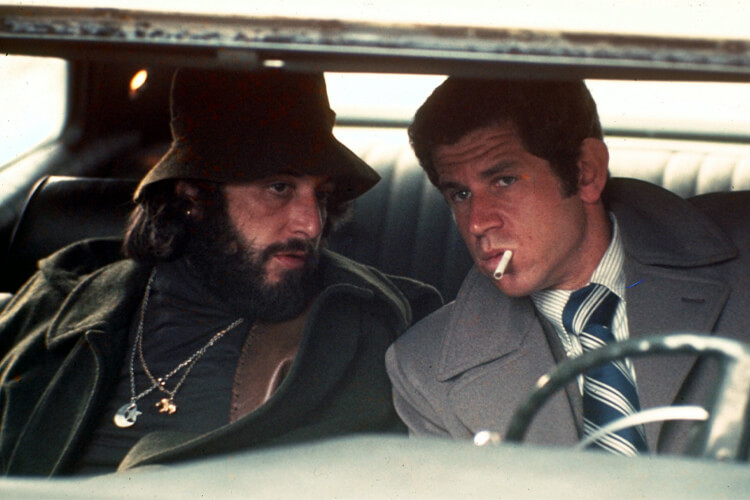 Director: Sydney Lumet
Cast: Al Pacino, John Randolph, Jack Kehoe
Serpico, a biographical detective film, brings the experiences of NYPD cop Frank Serpico to the big screen. In the 1970s, when New York was a crime city, the new cop Serpico is the type who annoys both the criminals on the street and his colleagues. Because he does not accept bribes and believes that he will rid New York of crime. But Serpico soon realizes that his ideals are impossible and that he is putting his own life in danger.
---
23) The French Connection – The Force of Law (1971) | IMDb: 7.7
Director: William Friedkin
Cast: Gene Hackman, Roy Scheider, Fernando Rey
The French Connection, which won 5 Oscars, including Best Picture, is one of the most well-known detective films. In the movie, NYPD detectives Popeye and Buddy are determined to take down the narcotics network. This network, which has its roots as far as the city of Marseilles in France, is quite dangerous. As Popeye and Buddy meddle in their business, criminals get aggressive and try to kill Popeye. As a result, a manhunt begins beyond the borders of the USA.
---
22) Zodiac (2007) | IMDb: 7.7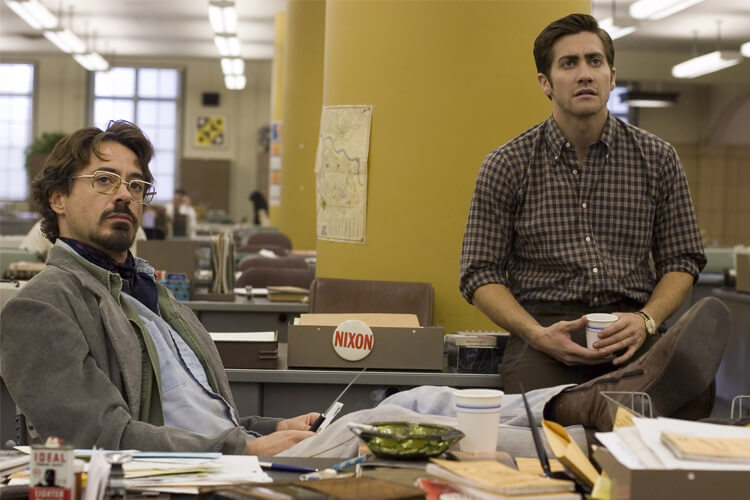 Director: David Fincher
Cast: Jake Gyllenhaal, Robert Downey Jr., Mark Ruffalo
Zodiac tells the story of a serial killer whose mystery is still unsolved. The serial killer, nicknamed Zodiac, who created terror on the west coast of the USA in the 1960s, begins to reach newspapers through letters. Robert Graysmith, a self-made cartoonist, begins to investigate the Zodiac deeply after the letters he receives in his newspaper.
---
21) Donnie Brasco – The Mole (1997) | IMDb: 7.7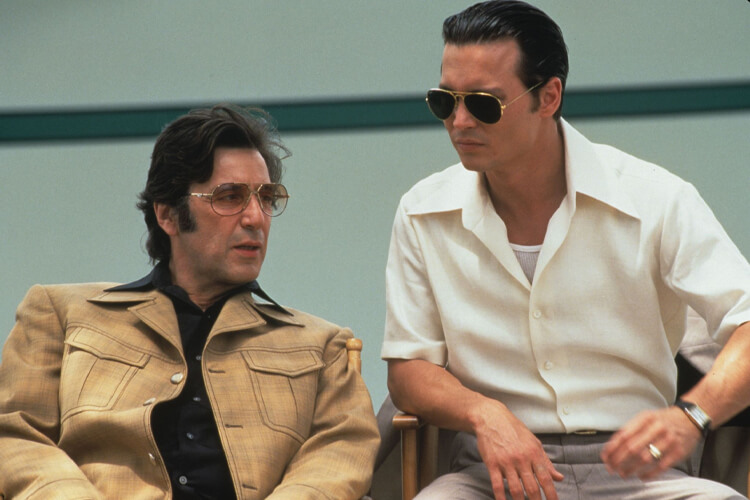 Director: Mike Newell
Cast: Al Pacino, Johnny Depp, Michael Madsen
Donnie Brasco happens to be another biographical crime movie on our list. In the movie, Joe Pistol, who infiltrates the mafia, is known as Donnie Brasco and his secret identity is a jewel thief. But Joe, who spent too long in this task, starts to think himself as Donnie and gets involved in the life of the mafia. This situation will lead to great things in a short time.
---
20) Dirty Harry (1971) | IMDb: 7.7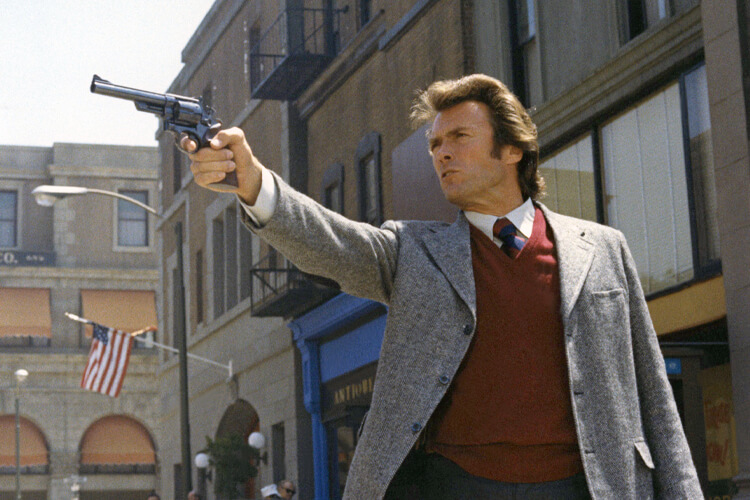 Director: Don Siegel, Clint Eastwood
Cast: Clint Eastwood, Andrew Robinson, Harry Guardino
Clint Eastwood's legendary crime thriller Dirty Harry tells the story of a San Francisco detective. In the movie, a man who calls himself The Scorpio Killer is hunting people with a rifle from the roof. But soon he will become prey. Legendary detective Harry Callahan, nicknamed Dirty Harry, is determined to catch this murderer.
---
19) Training Day – First Day (2001) | IMDb: 7.7
Director: Antoine Fuqua
Cast: Denzel Washington, Ethan Hawke, Scott Glenn
Training Day takes us right into the heart of the corrupt police culture. In the movie, rookie Jake, the new cop, is brought in with his idol, narcotics detective Alonzo. If Jake can spend a day with Alonzo without any problems, he will qualify for the legendary detective's team. But this First Day doesn't go quite as Jake expected. Jake faces death as he watches his idol finish before his eyes.
---
18) Hot Fuzz – Tight Cops (2007) | IMDb: 7.8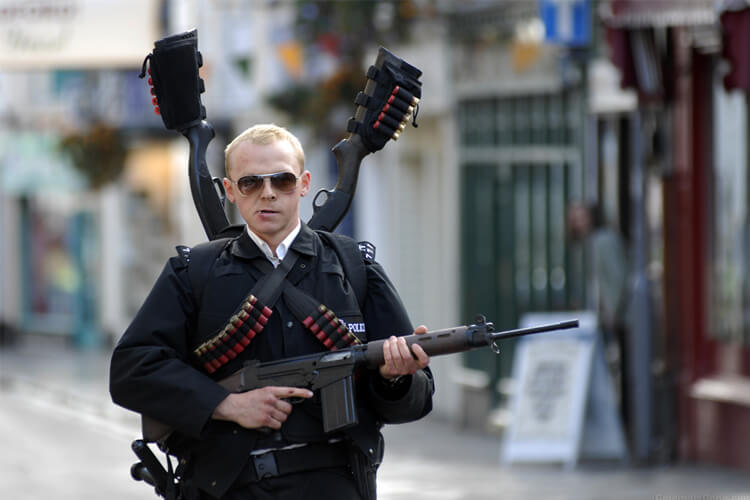 Director: Edgar Wright
Cast: Simon Pegg, Nick Frost, Martin Freeman
British cinema also does a good job in bringing comedy and detective genres together. Nicholas, the best name in the London police, is exiled to the town of Sandford for being too good at his job. In this town, where innocent days dominate, deaths suddenly begin to occur. Although everyone thought these deaths were accidents, Nicholas found the action he was looking for.
---
17) American Gangster – American Gangster (2007) | IMDb: 7.8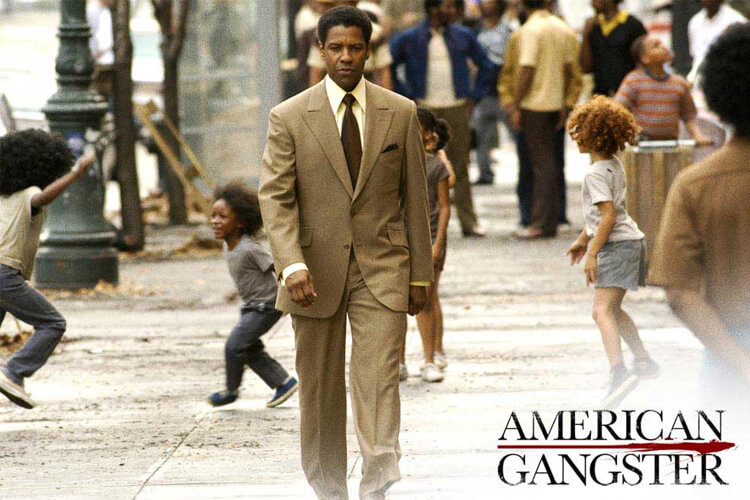 Director: Ridley Scott
Cast: Denzel Washington, Russell Crowe, Chiwetel Ejiofor
American Gangster brings to the big screen one of the biggest mob-detective chases in US history. Frank Lucas, who built a huge drug empire in New York, has built such a good system that it's almost impossible to betray himself. But dedicated narcotics detective Richie Roberts thinks this right.
---
16) Knives Out – Knives Out (2019) | IMDb: 7.9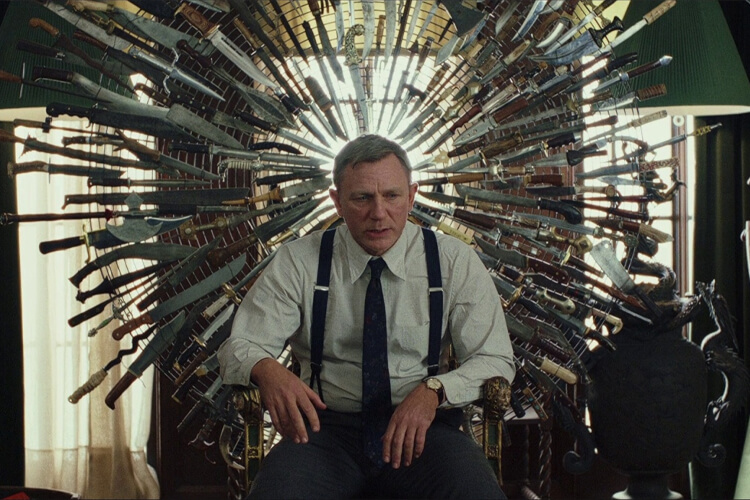 Director: Rian Johnson
Cast: Daniel Craig, Chris Evans, Ana de Armas
One of the most popular detective films of recent times is Knives Out. Harlan Thrombey, the famous crime novelist, is featured in the movie. He was found dead in his home on his birthday. Benoit Blanc, a curious detective, is of the opinion that this death is not natural. Obsessed with solving the crime, Benoit begins to unravel the secrets of the eccentric Thrombey family.
---
15) Mystic River – Mysterious River (2003) | IMDb: 7.9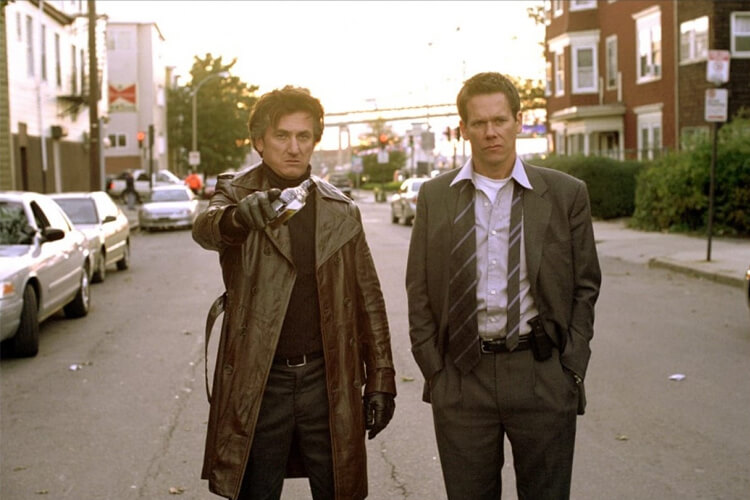 Director: Clint Eastwood
Cast: Sean Penn, Tim Robbins, Kevin Bacon
Based on the bestselling novel of the same name, Mystic River follows three childhood friends who reunite as adults. These three friends, Jimmy, Sean and Dave, come together because of Jimmy's daughter who died mysteriously. Now a police detective, Sean decides to help Jimmy by solving the murder.
---
14) The Untouchables – The Untouchables (1987) | IMDb: 7.9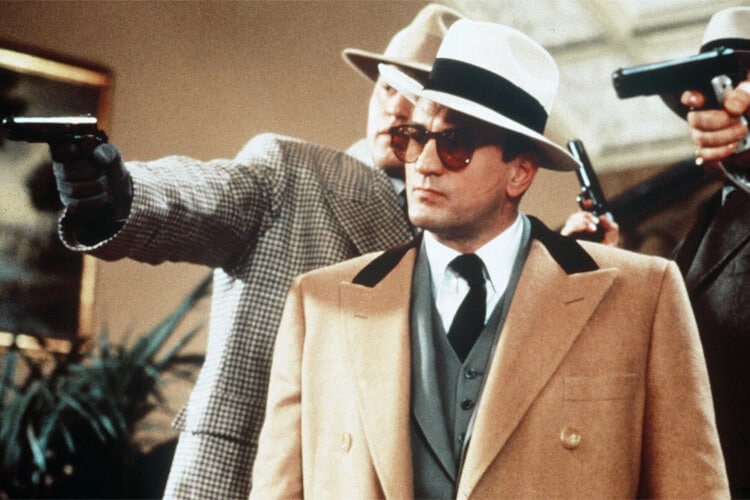 Director: Brian De Palma
Cast: Robert De Niro, Kevin Costner, Sean Connery
We've all heard the name Al Capone from somewhere. Al Capone, the mafia leader who took Chicago into his hands during the Great Depression, is brought to the big screen with The Untouchables. The actions of the famous mafia leader until he is caught by federal agent Eliot Ness come together in this movie.
---
13) Blade Runner – Blade Runner (1982) | IMDb: 8.1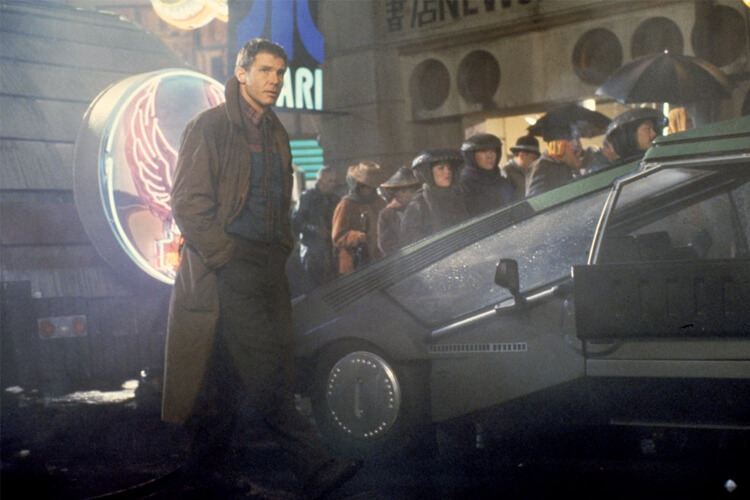 Director: Ridley Scott
Cast: Harrison Ford, Rutger Hauer, Sean Young
Combining film noir and detective fiction with the Cyberpunk genre for the first time, Blade Runner has a very special place among detective films. The world in 2019 is not at all as we know it. Humans have begun to migrate to other planets, and synthetic artificial intelligence robots called Replicants are mingling with humans.
But some Replicants begin to gain consciousness and pursue their freedom. It's up to the police officers known as Blade Runners to catch these Replicants. Rick Deckard, a Blade Runner, is on the hunt for 4 Replicants who have lost their track in the world.
---
12) Fargo (1996) | IMDb: 8.1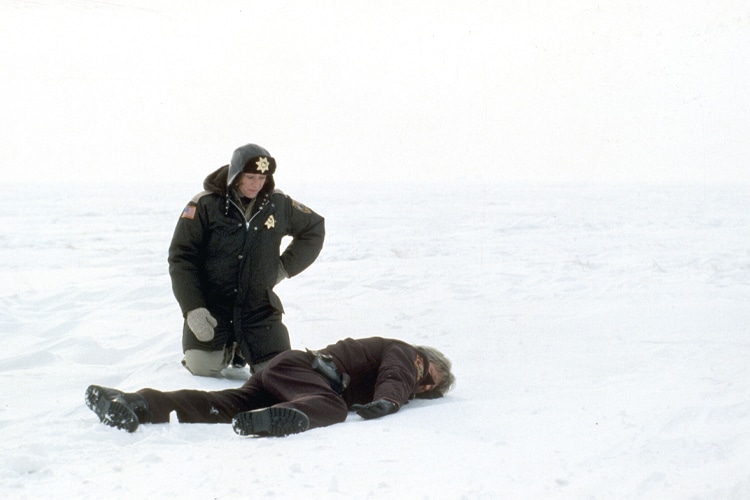 Director: Joel Coen, Ethan Coen
Cast: William H. Macy, Frances McDormand, Steve Buscemi
We can say that Fargo, by the Coen Brothers, is a unique example of the neo noir genre. In the movie, the story of Jerry, who kidnapped his wife to pay off his debts, is handled. Jerry decides to have his wife kidnapped by two men in order to get a ransom of $100,000. But this kidnapping resulted in a string of murders. Pregnant police officer Marge Gunderson is after these murders.
---
11) Memories of Murder – Murder Diary (2003) | IMDb: 8.1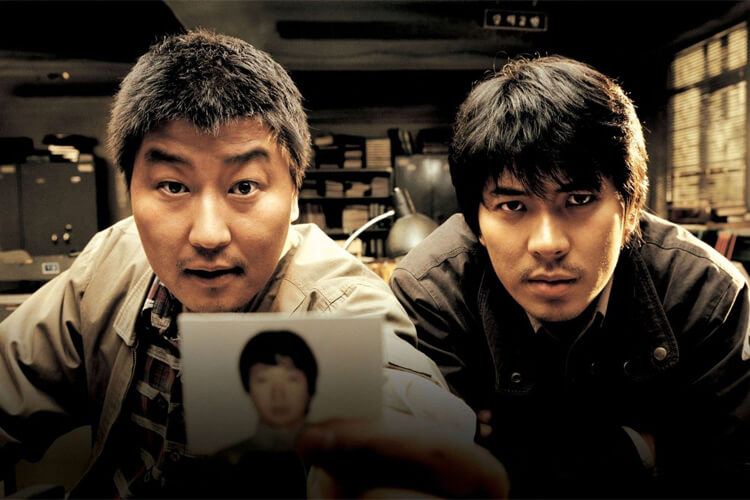 Director: Bong Joon Ho
Cast: Kang-ho Song, Kim Sang-kyung, Roe-ha Kim
Korean cinema does very well in detective films. One of the best of these productions is Memories of Murder . Set between 1986 and 1991, the film tells the true story of the country's first serial killer case. Young women in a small town begin to fall victim to an unidentified murderer. Despite the incompetent police force, two detectives devote all their time and energy to catching this serial killer.
---
10) Die Hard – Die Hard (1988) | IMDb: 8.2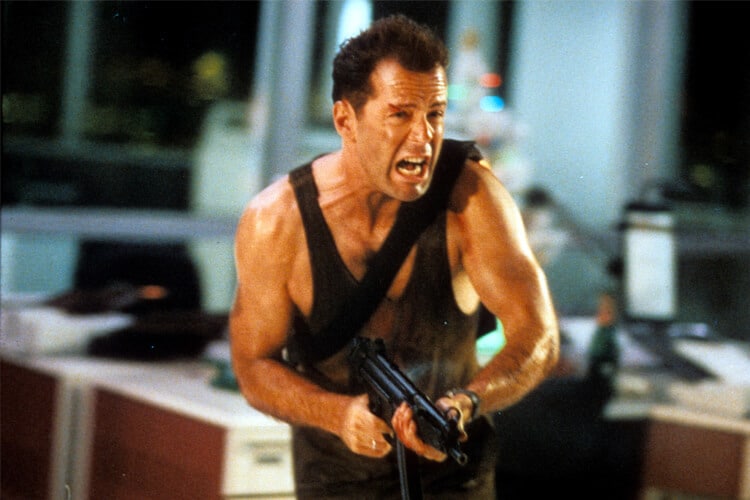 Director: John McTiernan
Cast: Bruce Willis, Alan Rickman, Bonnie Bedelia
This first movie, which started the long-running Die Hard franchise, is legendary. One Christmas night, NYPD detective John McClane arrives in Los Angeles with the intention of making things right with his wife. McClane's wife, Holly, is attending her office's Christmas party at Nakatomi Plaza. Reaching the plaza, McClane realizes that German terrorists have surrounded the plaza and taken the inside hostage. McClane, who is inside the building, takes up his sleeves to save both his wife and other people in the plaza.
---
9) Shutter Island – Dungeon Island (2010) | IMDb: 8.2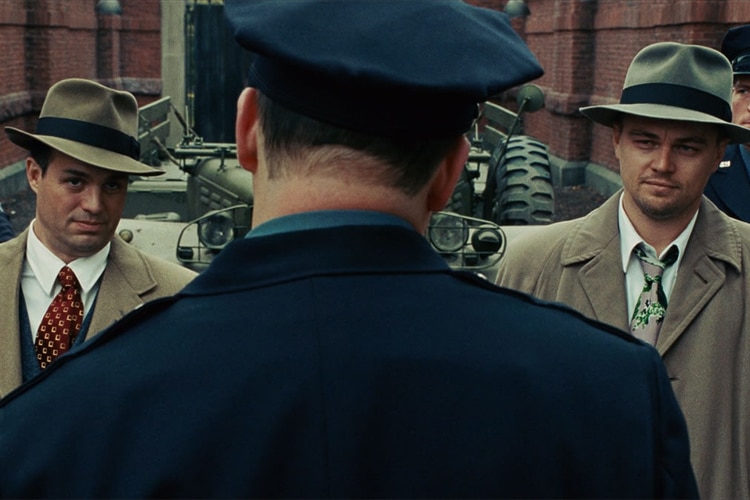 Director: Martin Scorsese
Cast: Leonardo DiCaprio, Emily Mortimer, Mark Ruffalo
Shutter Island has a kind of operation that cannot be counted among ordinary detective films. In the movie, where dreams and reality often collide, two police officers travel to Ashecliffe Hospital to investigate the disappearance of a mental patient. This mental hospital is home to the most murderous criminals in the USA. The harsh conditions of the hospital, on the other hand, become even more challenging for our detectives with an atmosphere of rebellion that suddenly appears.
---
8) LA Confidential – Los Angeles Secrets (1997) | IMDb: 8.2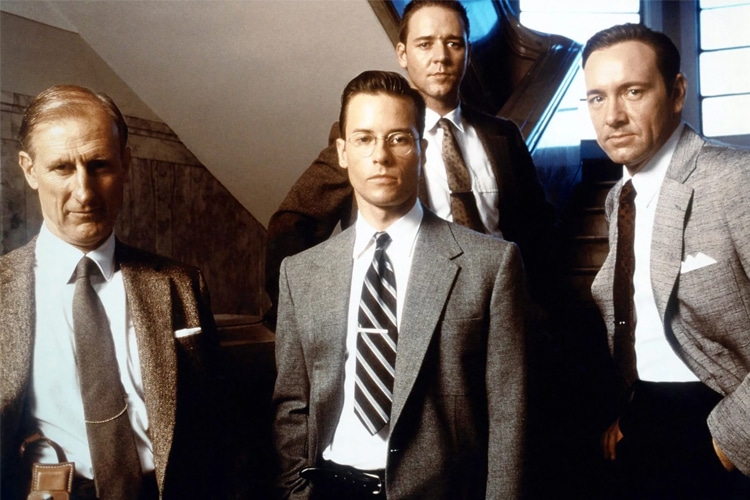 Director: Curtis Hanson
Cast: Kevin Spacey, Russell Crowe, Guy Pearce
We know how popular Los Angeles themed crime movies are. LA Confidential has a very important place in the detective films part of this trend. Adapted from James Ellroy's novel of the same name, the film tells the story of three police detectives investigating a murder.
These three detectives with very opposite characters are trying to solve a mass murder committed in the middle of a mafia war. Both the complexity of the situation and the contrasts in the characters of our detectives make things even more difficult than usual. The result is a delightful mosaic to watch, in which crime and inner complexities swarm.
---
7) Chinatown (1974) | IMDb: 8.2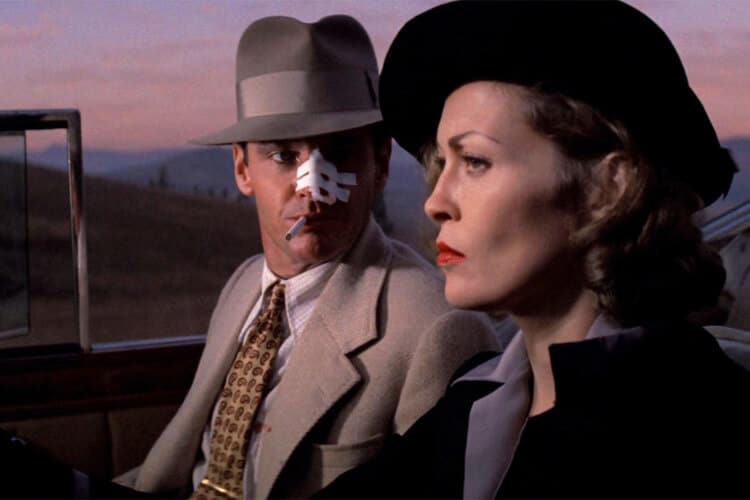 Director: Roman Polanski
Cast: Jack Nicholson, Faye Dunaway, John Huston
Chinatown , the movie that accelerated Jack Nicholson's charge, is one of the most solid examples of the movie noir genre. Jake Gittes, a private detective in the movie, gets a chase job. In this rather mundane business, a woman named Evelyn Mulwray suspects her husband is cheating on her. Hollis, an engineer at the Los Angeles water administration, is indeed caught in Jake's lenses with a woman.
Jake, who takes pictures of these two, completes his mission and the event is closed. But the mysterious death of Hollis, which took place immediately after this event, pushes Jake back into the case. Deciding to investigate the events in depth, Jake finds himself in the middle of a difficult plot to get out of.
---
6) Heat – The Big Showdown (1995) | IMDb 8.2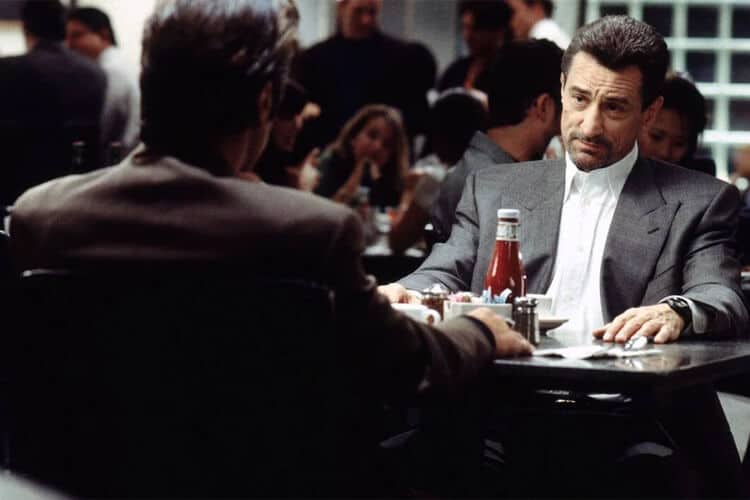 Director: Michael Mann
Cast: Al Pacino, Robert De Niro, Val Kilmer
Neil McCauley, the biggest robber the country has ever seen, carries out successful heists one after the other with his three-man team. Until one day he unexpectedly makes a mistake. Leaving a clue behind their latest heist, McCauley and his crew offer their long-time police lieutenant Vincent Hanna the opportunity he's been searching for.
Vincent Hanna, who has vowed to catch McCauley and his gang, goes after the team thanks to this clue. A cat-and-mouse chase begins between McCauley and Hanna, who risk everything not to be caught. Heat is a crime thriller with high action and never-ending excitement.
---
5) Vertigo – Fear of Death (1958) | IMDb: 8.3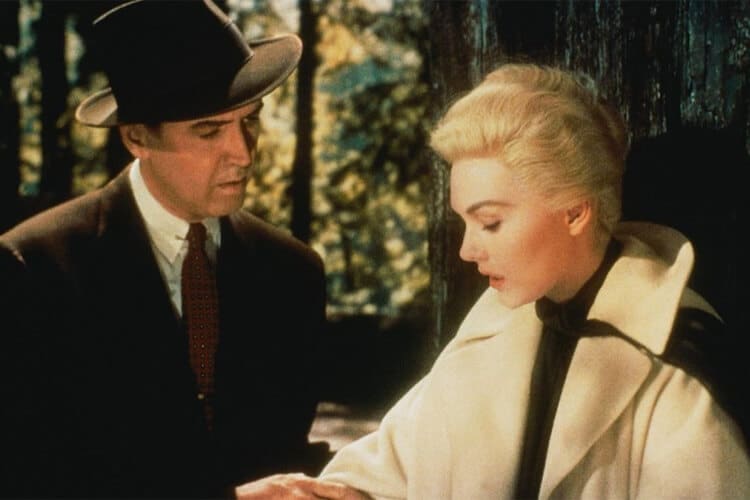 Director: Alfred Hitchcock
Cast: James Stewart, Kim Novak, Barbara Bel Geddes
Alfred Hitchcock is known for his interest in crime films and crime-based artwork. The legendary director of the period produces such films with great success. The best example of this is Vertigo , the cult production of detective films. In the film, Detective Scottie from the San Francisco department fails to save his partner who fell off the roof while chasing a criminal.
This situation causes the fear of heights, followed by the onset of Vertigo disease. Retiring from his job, Scottie gets a mysterious job one day while grappling with his own problems.
An old friend asks him to watch his mentally ill wife Madeleine. This voyeur relationship then crosses borders and Scottie begins to bond with this woman internally.
---
4) The Departed – The Mole (2006) | IMDb: 8.5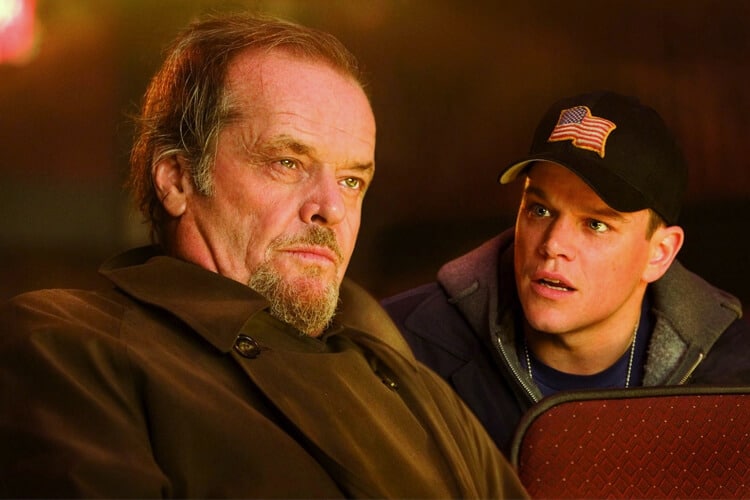 Director: Martin Scorsese
Cast: Leonardo DiCaprio, Matt Damon, Jack Nicholson
The Departed is one of the films that best describes the war between the mafia and the police force. The film, which stands out among detective films with its clever plot, appears as a modern version of the Chinese-made Dirty Jobs.
The movie features an Irish mob in South Boston. A police detective has infiltrated this mafia, and a mafia mole has infiltrated the police force. While these two are trying to expose each other, a devastating mafia-police war breaks out.
---
3) The Usual Suspects – The Usual Suspects (1995) | IMDb: 8.5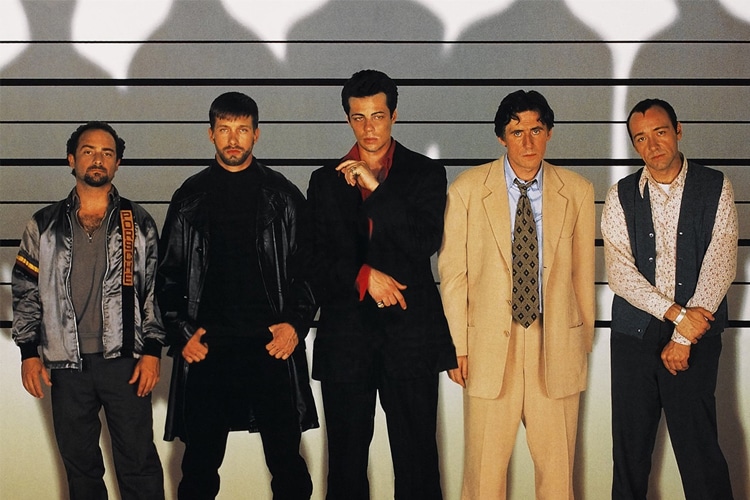 Director: Bryan Singer
Cast: Kevin Spacey, Gabriel Byrne, Benicio Del Toro
Verbal Kint, a small-time swindler, is the only survivor of a boat in conflict. This boat that exploded in San Pedro contains 27 bodies and $91 million in drug money. The police, on the other hand, have only one witness to solve this case.
Verbal, our only witness, begins to tell what happened in the 6 weeks that passed until the boat incident. With lots of flashbacks and complex plotlines, nothing is as it seems in The Usual Suspects .
---
2) The Silence of the Lambs – The Silence of the Lambs (1991) | IMDb: 8.6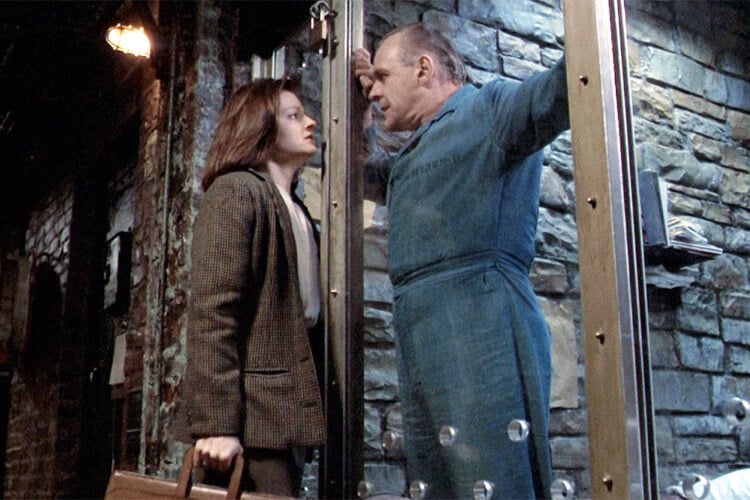 Director: Jonathan Demme
Cast: Anthony Hopkins, Jodie Foster, Lawrence A. Bonney
Another detective movie of the 90s that has become a legend is undoubtedly The Silence of the Lambs . The film, which was nominated for 7 Oscars and took home 5 awards, deals with the story of a young FBI agent named Clarice Starling. In the movie, our young agent goes after a serial killer.
In order to catch this serial killer, Clarice tries to delve deep into the mind of Hannibal Lecter, a former psychiatrist and cannibal killer. But the dangerous relationship that begins between these two results in Hannibal's escape from the mental hospital where he is. Clarice, who is suddenly confronted with two murderous serial killers, gives everything to get out of this situation.
---
1) Se7en – Seven (1995) | IMDb: 8.6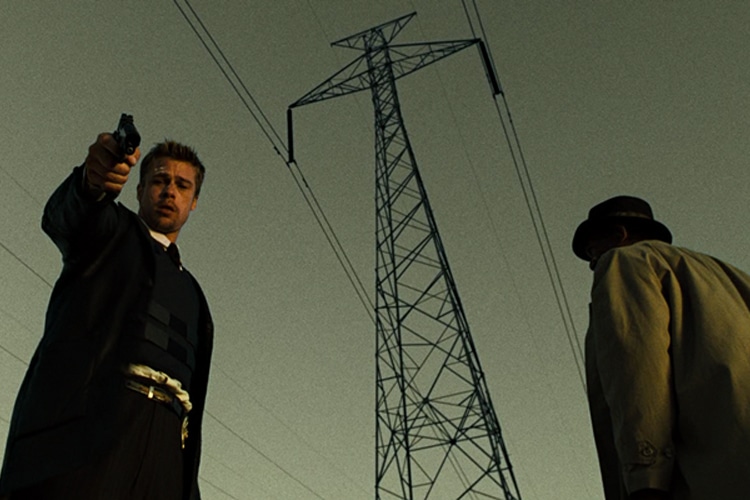 Director: David Fincher
Cast: Brad Pitt, Morgan Freeman, Kevin Spacey
Se7en, which is the crown of detective movies lists, is one of the best movies of the genre. Based on the 7 deadly sins in Christianity, Se7en tells us a very mysterious and exciting serial killer story. This serial killer is followed by two NYPD detectives, a veteran and a rookie.
But this criminal is not like anything the veteran cop has seen before, nor what the rookie imagines. Se7en is a movie that you can watch without blinking, with its mind-blowing plot and very thoughtful ending. In addition, the dark atmosphere that the film gives can be said to be of such quality that we look for this atmosphere in every detective film.
---
Best Horror Movies of the 21st Century
This post is also available in: Türkçe