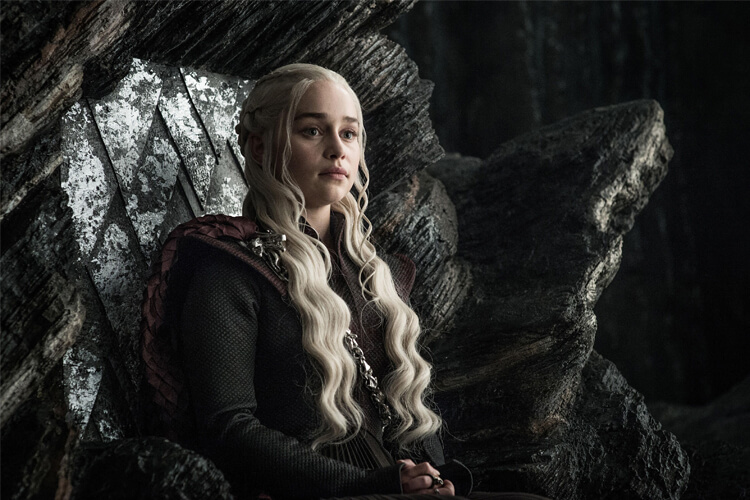 Emilia Clarke became interested in acting at a young age and after graduating from secondary school she joined the famous Drama Center London. After small roles in television, Clarke made her big debut in HBO's most popular series, Game of Thrones, in 2011. Emilia Clarke is not a well-known name for her movies .
Still, the young actress also has a successful film career, although Khaleesi, the mother of dragons in HBO's Game of Thrones, is known as Daenerys Targaryen. If you liked Clarke as Khaalesi, you'll love her movies. Then let's take a closer look at our list of Emilia Clarke movies together.
---
Favorite Emilia Clarke movies:
Me Before You
Han Solo: A Star Wars Story
Last Christmas (One More Chance)
Terminator Genisys
Spike Island
Dom Hemingway
Above Suspicion
Voice From The Stone
---
8) Voice From The Stone – The Call of the Stones (2017) | IMDb: 5.2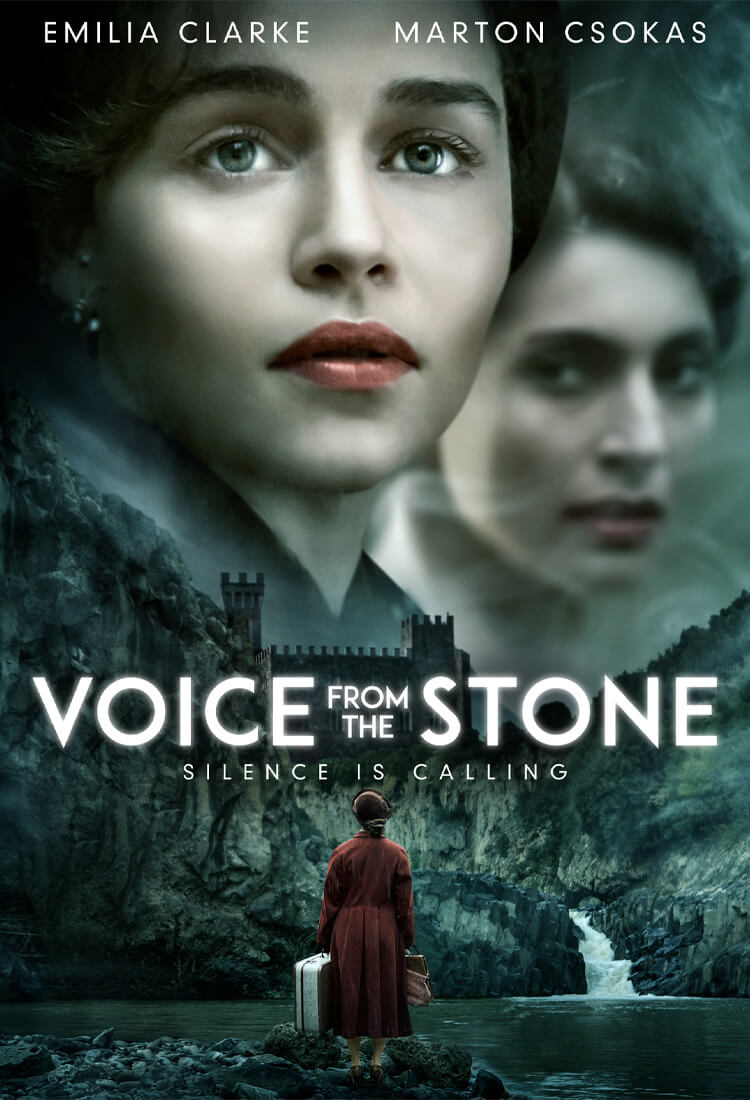 Genre: Drama, Mystery, Thriller
Director: Eric D. Howell
Verena (Emilia Clarke) plays a psychologist who tries to get her quiet child, Jacob Rivi (Edward Geoger Dring), to talk in this supernatural psychological thriller set in post-WWII Italy. As Verena observes the boy, she realizes that she is under the spell of a strong personality trapped within the walls of the house.
Jacob's sculptor father Klaus (Marton Csokas) doesn't help Verena at all. But then he realizes that Verena looks like his deceased wife. Although it seems a little difficult for the audience to integrate with the film, it can be watched for Emilia Clarke. The Call of the Stones is a very enjoyable production, although it is in the lowest rank among Emilia Clarke films due to its IMDb score.
---
7) Above Suspicion – Beyond Doubt (2019) | IMDb: 5.6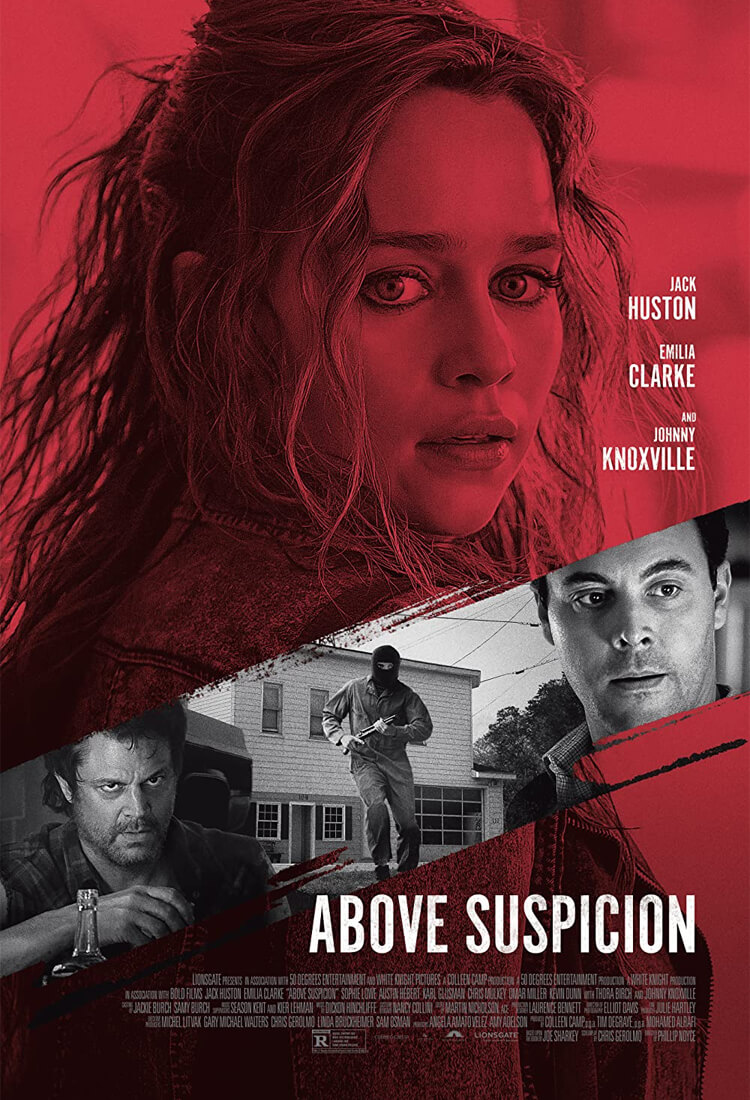 Genre: Action, Biography, Crime
Director: Philip Noyce
Based on a true story from Joe Sharkey's book of the same name, this crime thriller follows a newlywed FBI agent who travels to a Kentucky mountain town on business. Emilia Clarke plays Susan Smith, a young woman who wants to escape a life of crime and drugs.
A new FBI agent named Mark Putham (Jack Huston) hires Susan as his informant for a high-profile case and thinks something is going to be okay. But as Susan and Putnam's relationship deepens, so does the danger. This relationship puts the two in a collision with deadly consequences.
---
6) Dom Hemingway (2013) | IMDb: 6.2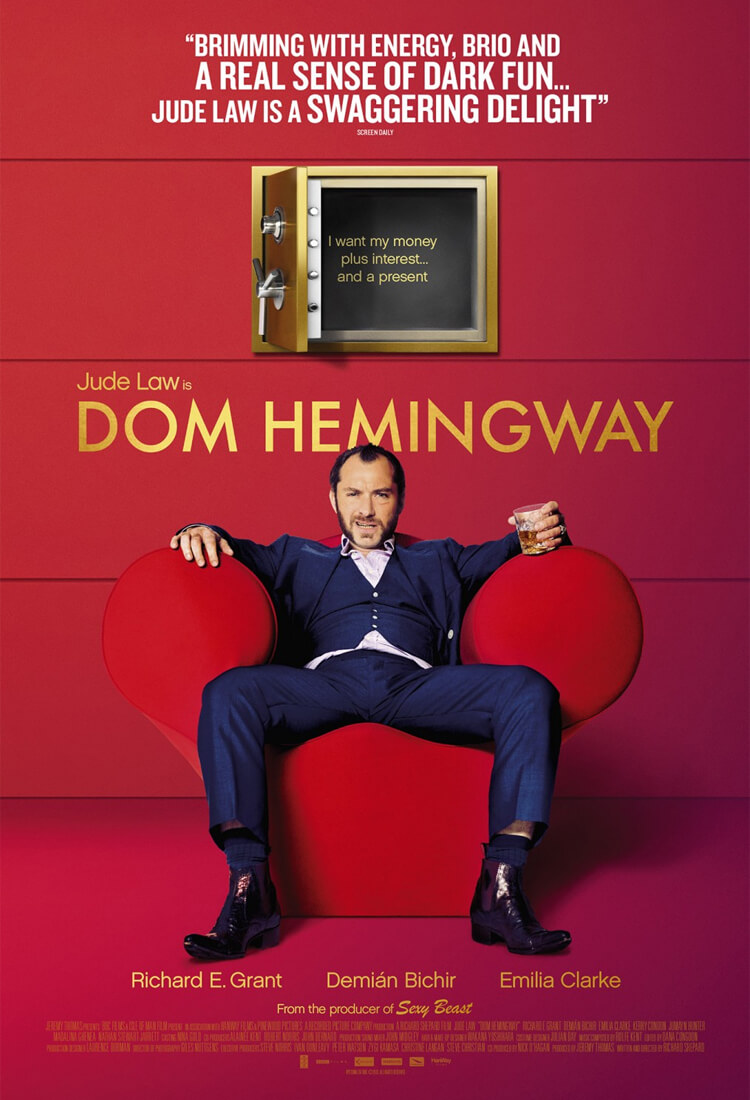 Genre: Comedy, Crime, Drama
Director: Richard Shepard
Jude Law (Dom Hemnigway), Richard E. Grant (Dickie), Demian Bichir (Mr Fontaine) and Emilia Clarke (Evelyn) starring in this British comedy-crime drama, safecracker Dom Hemingway, who after his release from prison has one goal in mind. he seeks an opportunity to both take revenge and make peace with his daughter. Although Jude Law is praised by the critics for his role here, the impressiveness of the film is questionable.
---
5) Spike Island – Spike Island (2012) | IMDb: 6.3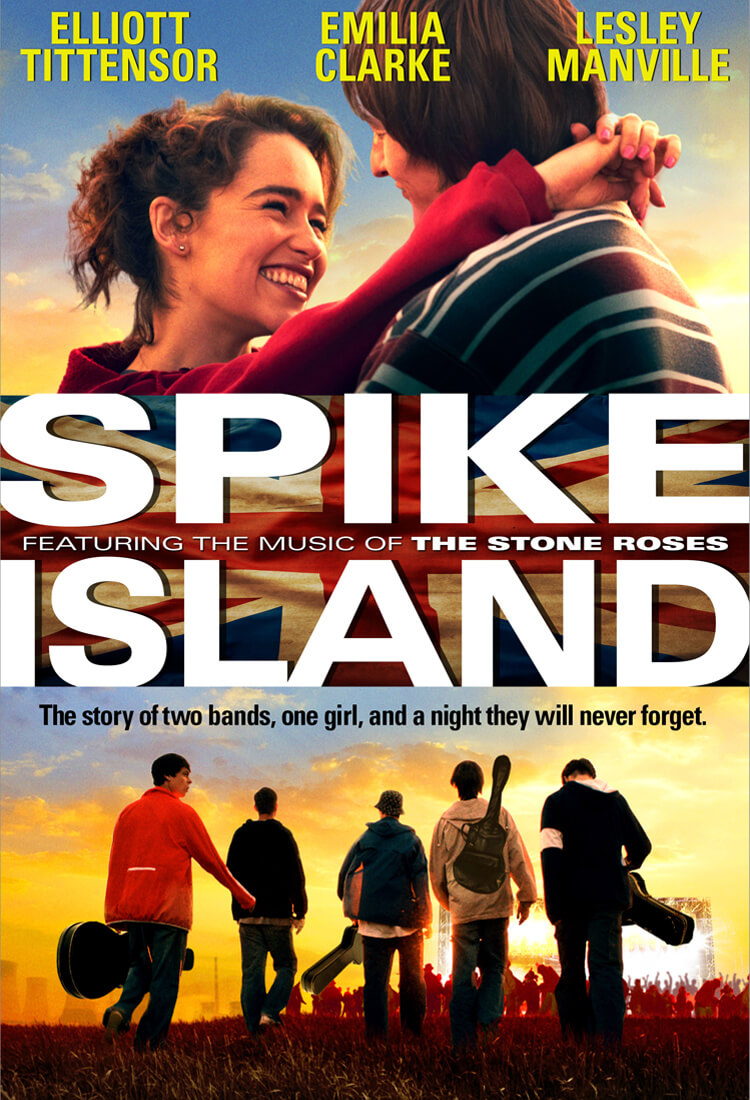 Genre: Comedy, Drama, Music
Director: Mat Whitecross
Spike Islanda is a British comedy film. It tells the story of a group of friends who visit Spike Island in '90s England to catch up with their favorite band, the Stone Roses. However, it is quite difficult to do this without a ticket and a car. The film premiered at the BFI London Film Festival.
---
4) Terminator Genisys – Terminator Genisys (2015) | IMDb: 6.3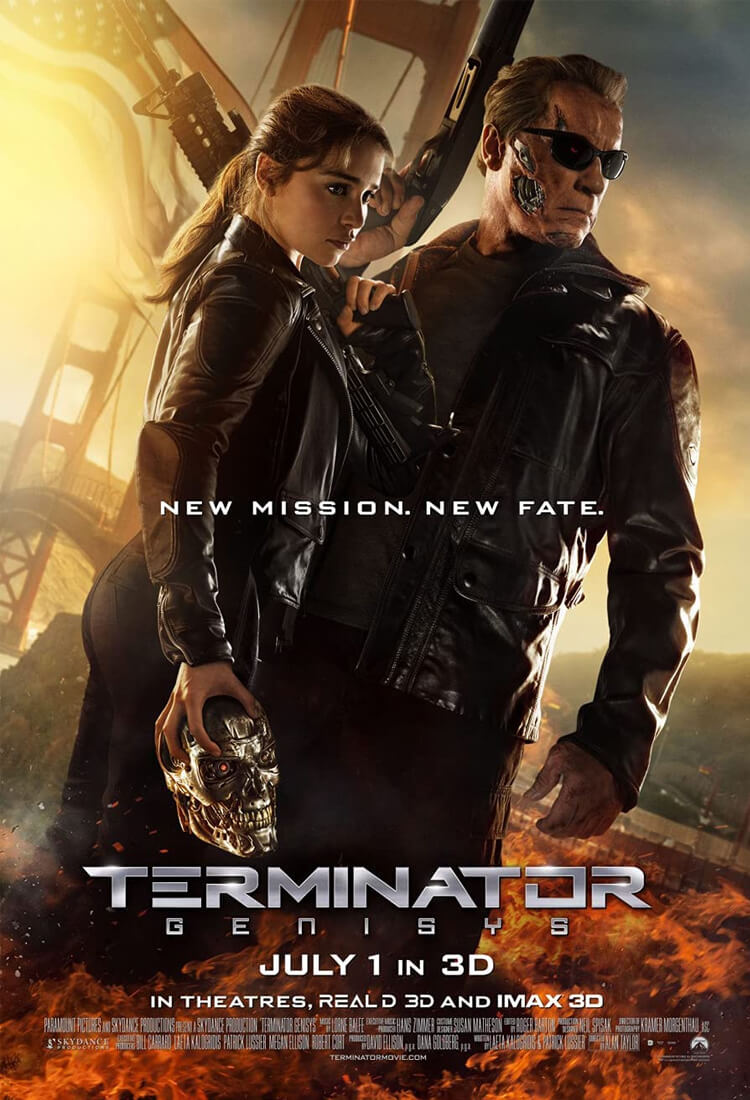 Genre: Action, Adventure, Sci-Fi
Director: Alan Taylor
Terminator Genisys is an American science fiction action film. Emilia Clarke plays Sarah Connor in the movie, which grossed $89.8 million. The leader of the human resistance to Skynet, John Connor (Jason Clarke) sends Kyle Reese (Jai Courtney) to 1984 because Reese must protect his mother from an assassin.
Reese encounters unexpected events from her past. Sarah is a skilled fighter and is accompanied by her Terminator protector (Arnold Schwarzenegger). Faced with new enemies, Reese is forced to embark on a new mission: rebuilding the future.
---
3) Last Christmas – Another Chance (2019) | IMDb: 6.5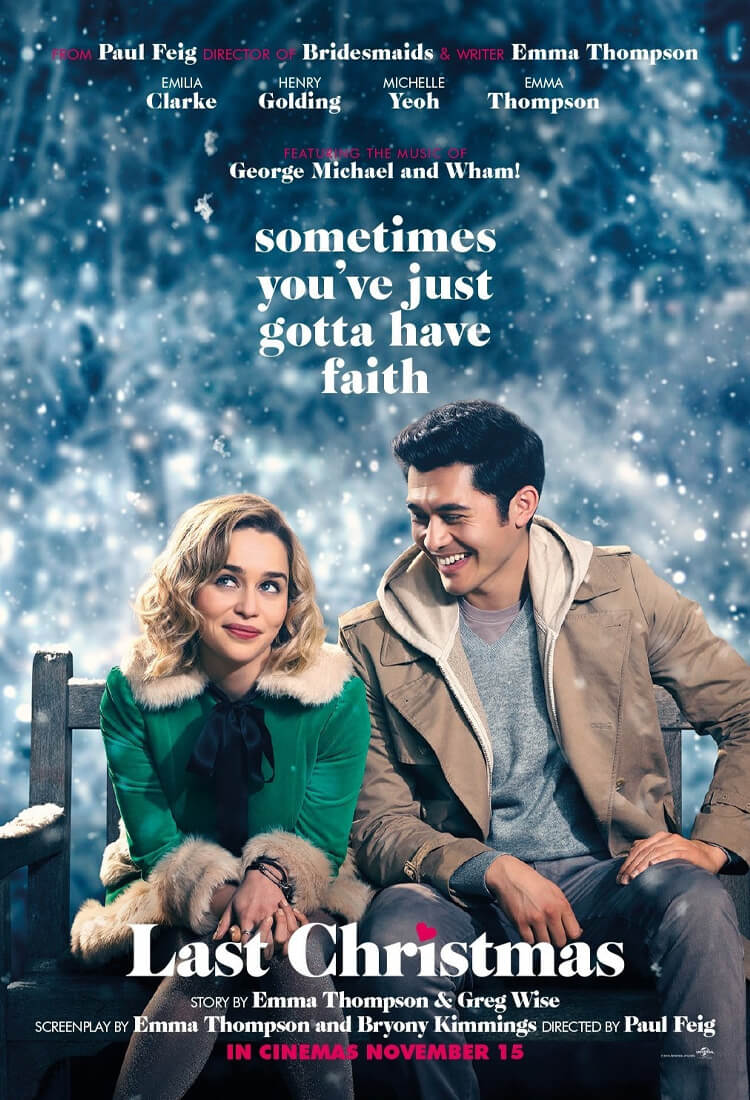 Genre: Comedy, Drama, Fantasy
Director: Paul Feig
Emilia Clarke (Kate) shares the lead roles with Henry Golding (Tom) in this romantic comedy movie. Kate works in a Christmas shop but is unhappy with life. After meeting Tom, she falls in love with a enchanting love and realizes that many things in her life are starting to change for the better.
Although the film was subject to many negative reviews, the perfect harmony between the leading actors received much praise. The movie grossed close to $53 million against a budget of $25-30 million. The movie also features Emma Thompson (Petra) and Michelle Yeoh (Santa Claus).
---
2) Han Solo: A Star Wars Story (2018) | IMDb: 6.9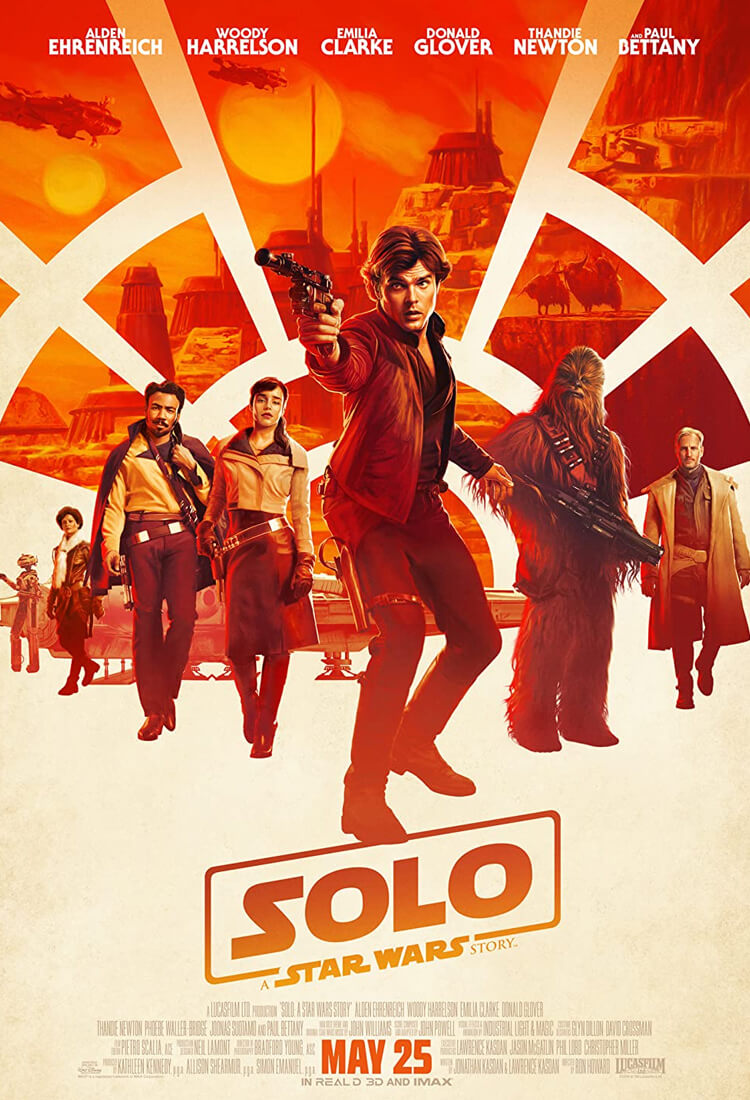 Genre: Action, Adventure, Sci-Fi
Director: Ron Howard
Emilia Clarke plays Qi'ra, Han Solo's (Alden Ehrenreich) childhood friend and first love from the planet Corellia. Woody Harrelson plays Beckett, Han Solo's mentor. Although the film received generally negative reviews, he managed to collect critical acclaim for his role as Clarke. Han Solo- Star Wars, as a different Star Wars story, gave fans action and excitement.
---
1) Me Before You – Me Before You (2016) | IMDb: 7.4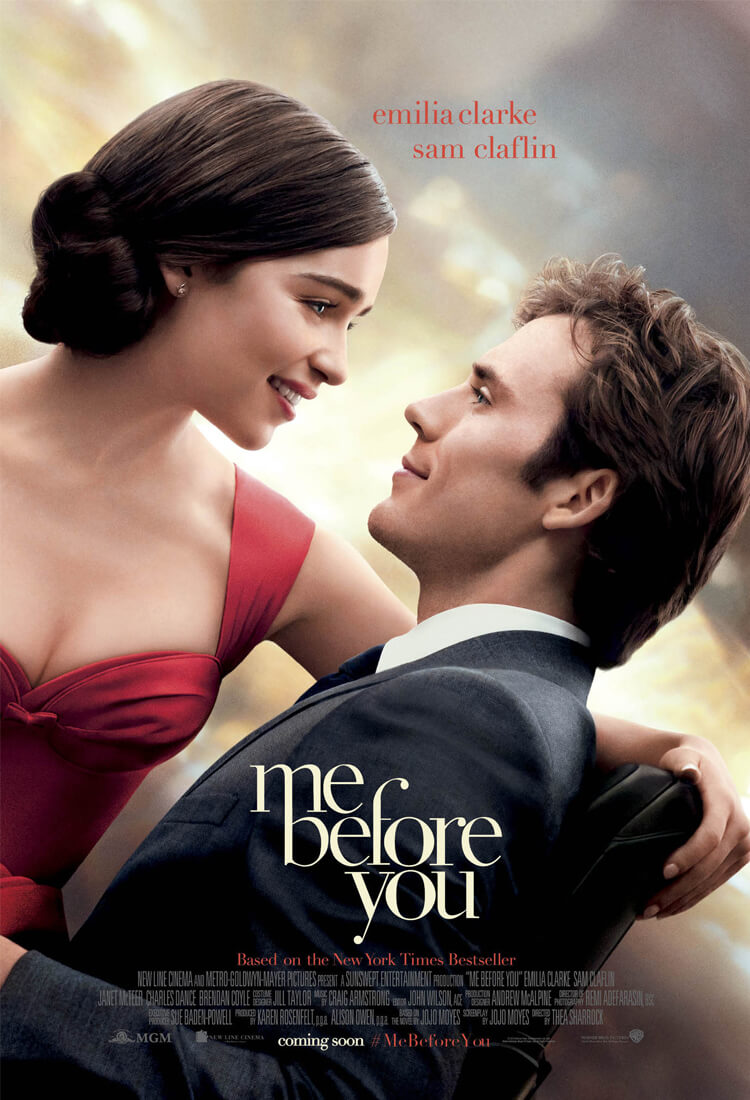 Genre: Romance, Drama
Director: Thea Sharrock
Starring Emilia Clarke (Louisa Clark) and Sam Claflin (William Traynor), this romantic comedy presents Clarke to the audience in an unusual role. The film is an adaptation of Jojo Moyes' 2012 novel of the same name. Louisa starts a new job to support her family.
She starts babysitting for Will Traynor, a wealthy young banker who was paralyzed in an accident two years ago. Will sneers at Lo's cheerful demeanor, but Will's perspective begins to change when Lou shows him that life is worth living.
It fits perfectly with William's sharp and solid personality and Lou's cheerful personality. Me Before You is the most popular of Emilia Clarke movies. Besides, the movie is a love story to watch with pleasure.
---
This post is also available in: Türkçe