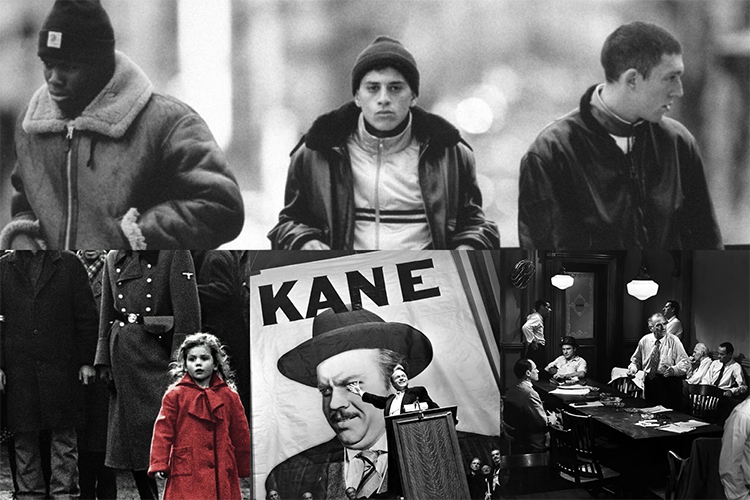 Black and white movies are able to reflect very well certain nostalgic feelings and atmosphere. Movies that shot black and white for a period from necessity undoubtedly created a specific genre. Even though this style lost its popularity for a while with the arrival of color motion picture movies, it started to appear in many modern movies later. Movies that reflect a certain period or that wish to reflect a certain atmosphere and themes, especially film-noir, still use black and white toning today. In this content, we bring together popular black and white movies of both modern and classical terms.
---
26) A Girl Walks Home Alone At Night (2014) | IMDb: 7.0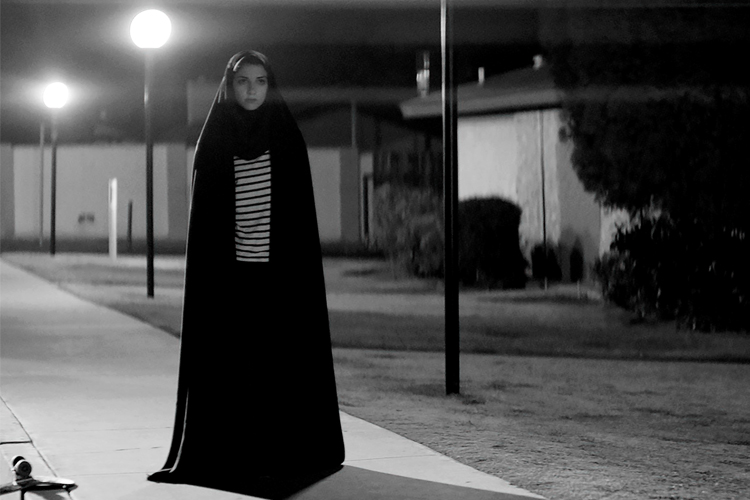 Genre: Drama, Horror, Romance
Director: Ana Lily Amirpour
Cast: Sheila Vand, Arash Marandi, Marshall Manesh
A Girl Walks Home Alone At Night is one of the interesting examples of Iranian cinema of the recent time. The movie tells a strange vampire story brings a punk, feminist, lonely and vampire teenage girl to screens. The movie taking place in a fictional industrial city called Bad City is almost a rebellion against the regime in Iran.
---
25) Pi (1998) | IMDb: 7.4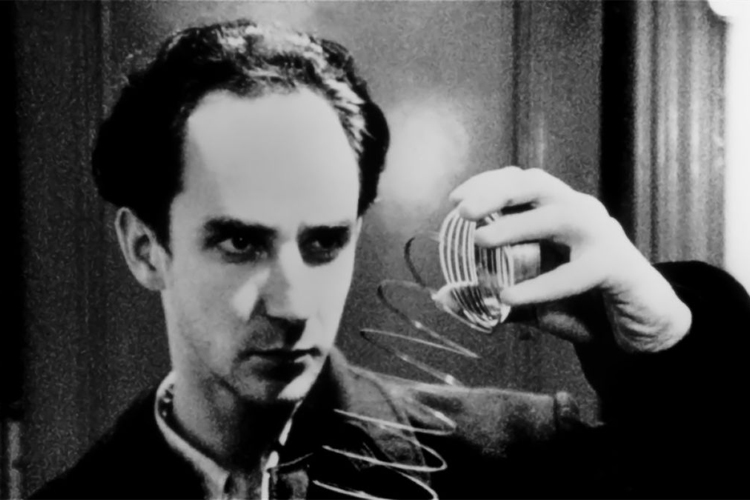 Genre: Drama, Horror, Mystery
Director: Darren Aronofsky
Cast: Sean Gullette, Mark Margolis, Ben Shenkman
From award-winning director Darren Aronofsky, Pi is a movie that tells a lot with its 60,000 dollar budget. There is a certain plot in the movie but it feels like we are mostly watching disjointed images montaged to each other. This takes the movie -and naturally the cinematography- to a higher tier. In the movie, we watch a mathematician named Max Cohen solve the mystery of nature, which is based on a numerical system. Slowly approaching the limits of insanity, Cohen finds himself in the midst of genius and insanity.
---
24) Eraserhead (1977) | IMDb: 7.4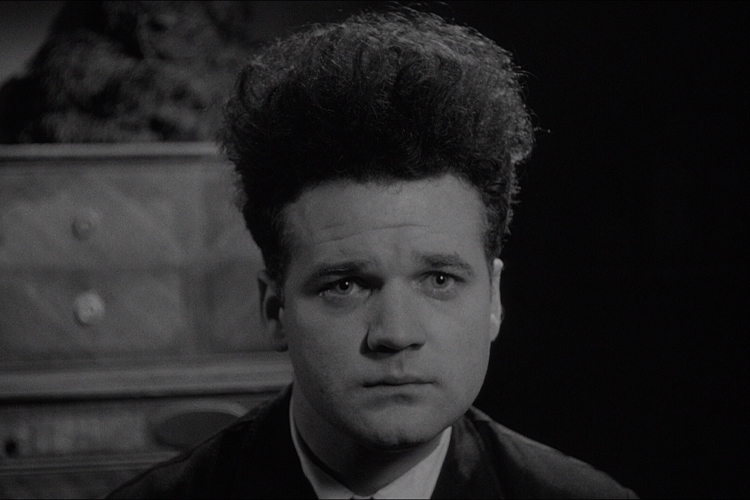 Genre: Horror, Fantasy
Director: David Lynch
Cast: Jack Nance, Charlotte Stewart, Allen Joseph
Eraserhead is the first feature movie by the master of mind-blowing plot twists, David Lynch. In the movie that resembles a strange dream much more than a movie, we witness the experiences of an interesting man named Henry Spencer. We can also call Eraserhead a situation story because we only witness a strange situation throughout the movie. Henry Spencer learns that Mary is pregnant, with whom they had a relationship for a period. Spencer's real nightmare begins when Mary gives birth, but a birth "creature" in nightmares.
---
23) Man Bites Dog (1992) | IMDb: 7.5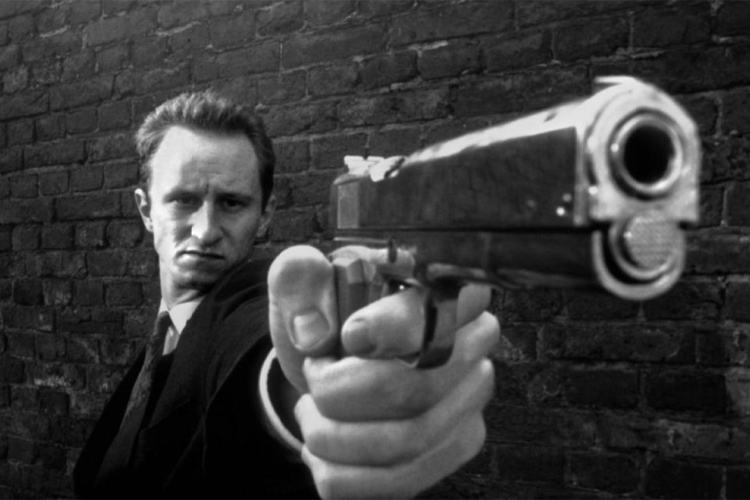 Genre: Crime, Comedy, Drama
Director: Rémy Belvaux, André Bonzel, Benoît Poelvoorde
Cast: Benoît Poelvoorde, Jacqueline Poelvoorde-Pappaert, Nelly Pappaert
One of the strangest examples of Belgian cinema, Man Bites Dog, doesn't come to mind when talking about black and white movies. The movie was shot in mockumentary style features a newspaper crew of 3-4 people who make a documentary about the psychopathic serial killer. In this way, the production has a fiction in the form of a movie within the movie. Man Bites Dog captures the theme of voyeur, or x-raying in a striking way. If Man Bites Dog is interesting to you, you can also take a look at Behind the Mask: The Rise of Leslie Vernon, which we can consider the modern American version of the movie.
---
22) Roma (2018) | IMDb: 7.7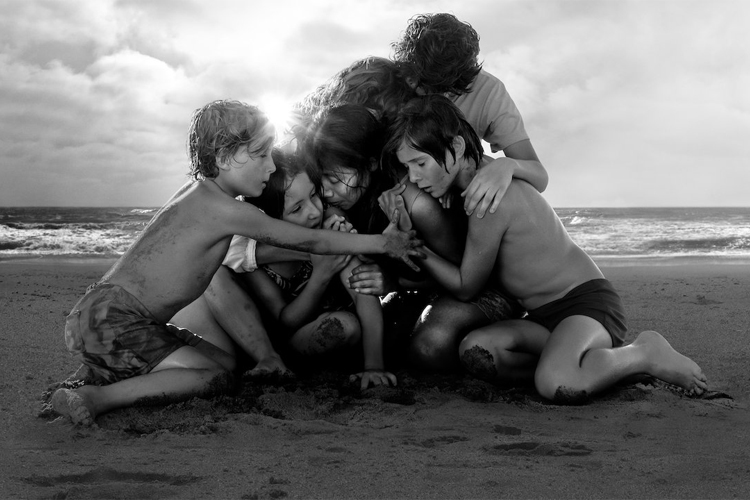 Genre: Drama
Director: Alfonso Cuarón
Cast: Yalitza Aparicio, Marina de Tavira, Diego Cortina Autrey
Roma is a Netflix production rocking 2018 with 3 Oscar awards, including Best Foreign Language Movie. Movie set in Mexico City in the 1970s tells the story of a young woman named Cleo who works as a maid. The movie, which we have witnessed for 1 year in Cleo's life, manages to engrave its name with golden letters among modern black and white movies. We can also say that the movie is the story of two women from different sociological backgrounds but met on a common ground.
---
21) Ed Wood (1994) | IMDb: 7.8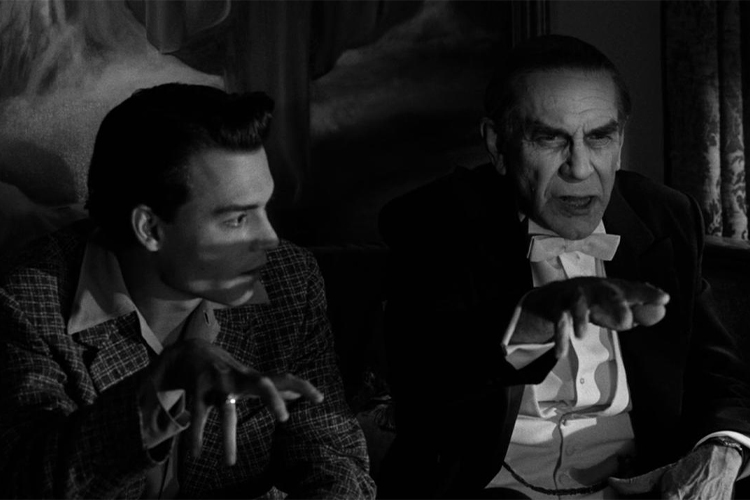 Genre: Biography, Comedy, Drama
Director: Tim Burton
Cast: Johnny Depp, Martin Landau, Sarah Jessica Parker
Ed Wood is a famous director who made movies in the golden age of Hollywood, but Ed Wood's reputation comes from the fact that the movies he made were quite bad. The absurd life of Ed Wood, the Uwe Boll of the 1950s, is brought to the silver screen with Tim Burton. Johnny Depp plays Ed Wood, who is a cult director according to some, the worst according to others.
---
20) Roman Holiday – Roman Holiday (1953) | IMDb: 8.0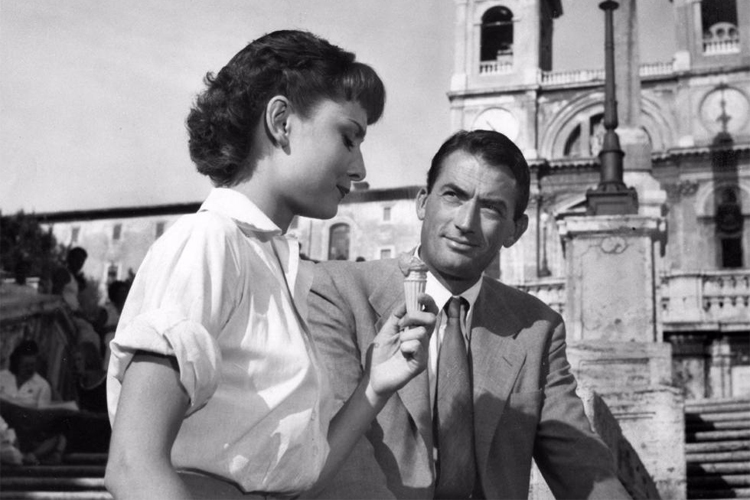 Genre: Comedy, Romance
Director: William Wyler
Cast: Gregory Peck, Audrey Hepburn, Eddie Albert
If you like Roma and Audrey Hepburn, Roman Holiday will be the exact movie you are looking for. Roman Holiday, one of the stars of the era of black and white movies, deals with the story of a princess who falls in love with an American journalist during her visit to Rome. Tired of all the formality and politics, Princess Ann finds the excitement she seeks with journalist Joe.
---
19) 8½ – Eight and a Half (1963) | IMDb: 8.0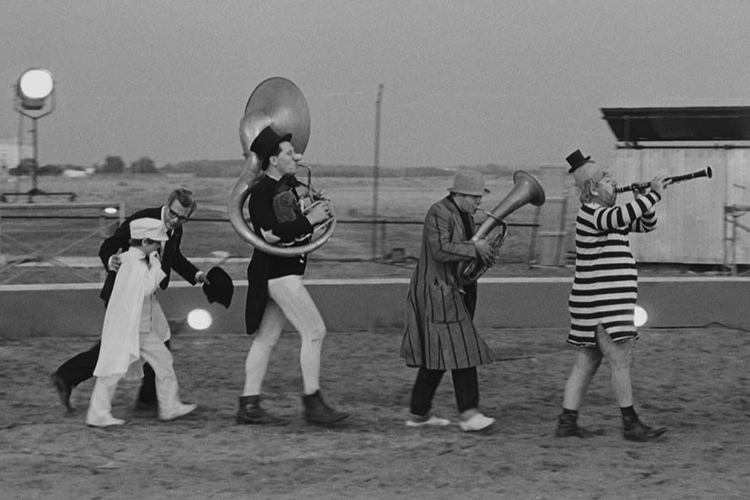 Genre: Drama
Director: Federico Fellini
Cast: Marcello Mastroianni, Anouk Aimée, Claudia Cardinale
8½ is a very interesting Italian movie that draws attention with its surreal style. In the movie we witness the troubled yet creative period of a director experiencing writer's block. Guido Anselmi, who lost his interest in cinema, finds the cure by going on a vacation, but the vacation of the director turns into a strange period in which he struggles with his memories and surreal fantasies. Meanwhile, the movie that Guido is trying to shoot is left unfinished.
---
18) Rebecca (1940) | IMDb: 8.1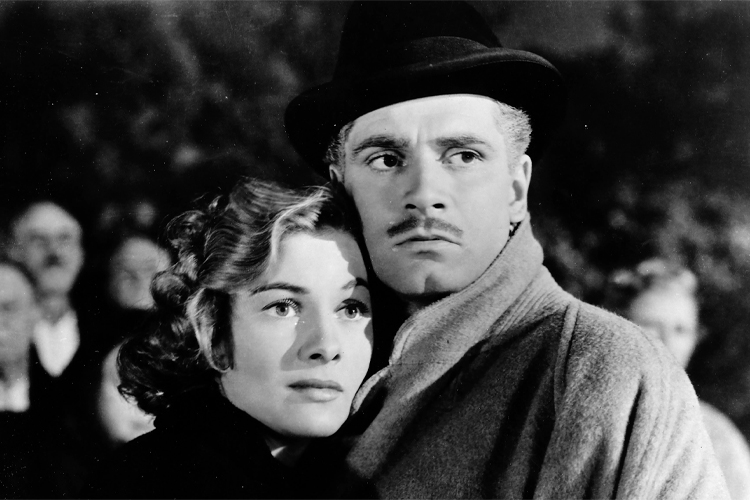 Genre: Drama, Mystery, Romance
Director: Alfred Hitchcock
Cast: Laurence Olivier, Joan Fontaine, George Sanders
Master of mystery and suspense, Hitchcock brings Daphne Du Maurier's classic novel to the big screen. Rebecca tells the story of a young woman who marries the man of her dreams. When Mrs. De Winter whose name we do not know moves into the Manderley's estate, she is faced with unexpected things. Because the name Maxin De Winter's ex-wife, Rebecca, is on everyone's lips, especially the housekeeper Mrs. Danver.
---
17) On the Waterfront (1954) | IMDb: 8.1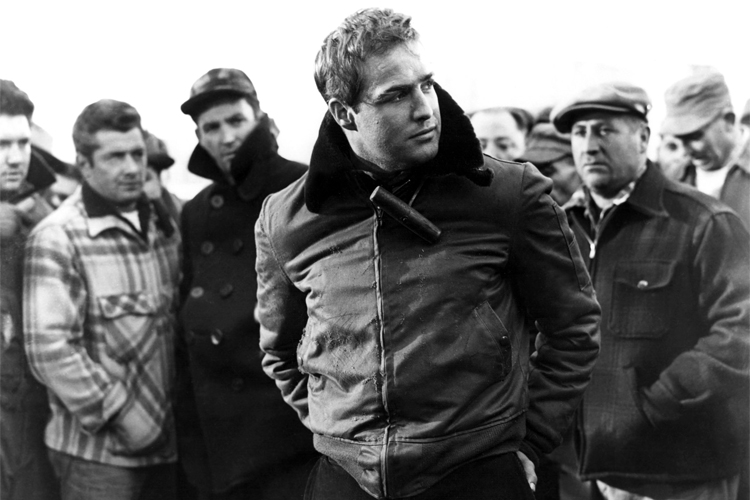 Genre: Crime, Drama, Thriller
Director: Elia Kazan
Cast: Marlon Brando, Karl Malden, Lee J. Cobb
One of the greatest actors of the era of black and white movies Marlon Brando gives an acting lesson with On the Waterfront. 7 Oscars winning movie, including Best Picture, deals with the corruption in US labor unions. Terry Mallon, a former boxer and dockworker, gets stuck between the corrupt wheels of the system when he witnesses the murder of a mafia.
---
16) La Haine (1995) | IMDb: 8.1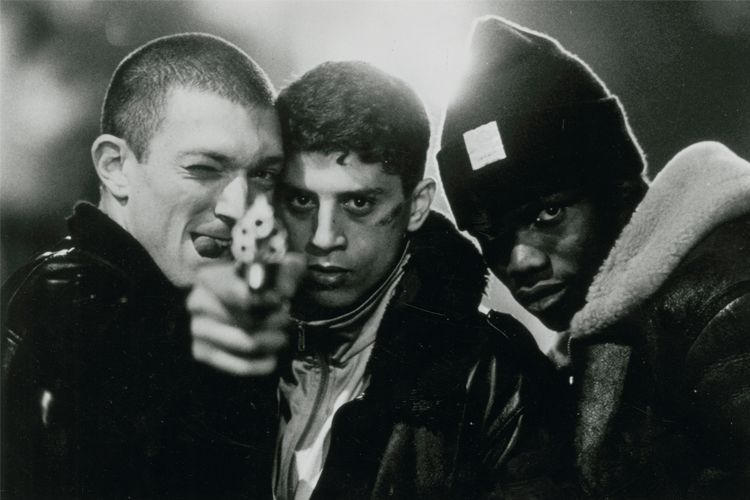 Genre: Crime, Drama
Director: Mathieu Kassovitz
Cast: Vincent Cassel, Hubert Koundé, Said Taghmaoui
At a time when we do not know the real time, a great rebellion is taking place in the ghettos of Paris. Three young people who took part in this riot are very angry when their friends are beaten to death during police interrogation. La Haine, presents us with sections from the 24 hours that these three young people spent. La Haine is one of the movies that most strikingly describes the urbanization and class difference in France.
---
15) All About Eve (1950) | IMDb: 8.2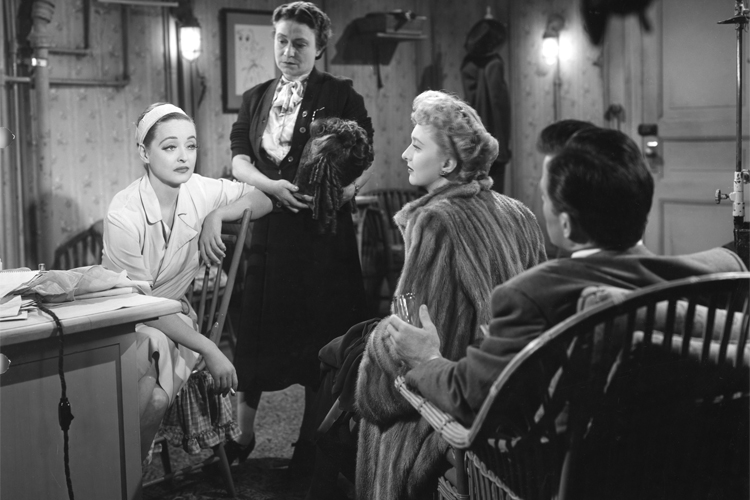 Genre: Drama
Director: Joseph L. Mankiewicz
Cast: Bette Davis, Anne Baxter, George Sanders
6 Oscars winning All About Eve is about the relationship between young Broadway actress Eve and veteran actress Margo. Who is known for her tumultuous career, Margo, meets Eve in the dressing room one day. Margo, impressed by Eve's difficult life story, takes Eve under her wings. But Eve's story and purpose are not as innocent as we think.
---
14) The Seventh Seal (1957) | IMDb: 8.2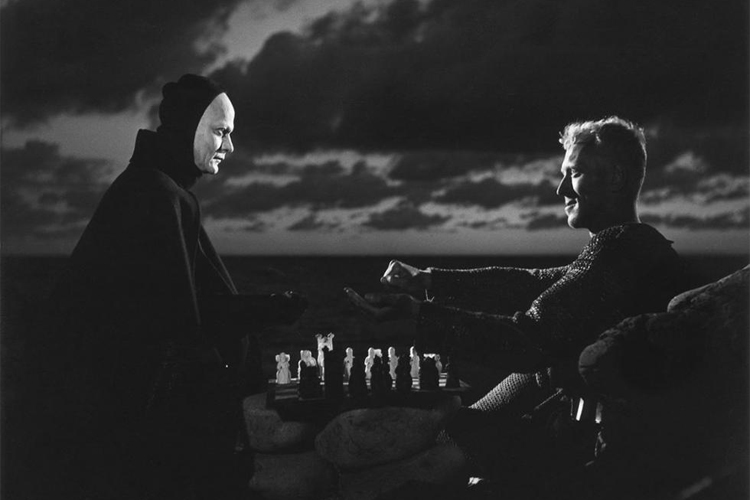 Genre: Drama, Fantasy, History
Director: Ingmar Bergman
Cast: Max von Sydow, Gunnar Björnstrand, Bengt Ekerot
The Seventh Seal is one of the cult movies of Swedish cinema. The Seventh Seal is also one of the first productions that comes to mind talking about classic black and white movies. In the movie, we watch a knight returning from the Crusades. This knight is playing a chess match against the death in a dreamlike atmosphere. The movie that stands out with its stunning cinematography, makes a deep questioning in the triangle of meaning of life, existence and death.
---
13) Some Like It Hot (1959) | IMDb: 8.2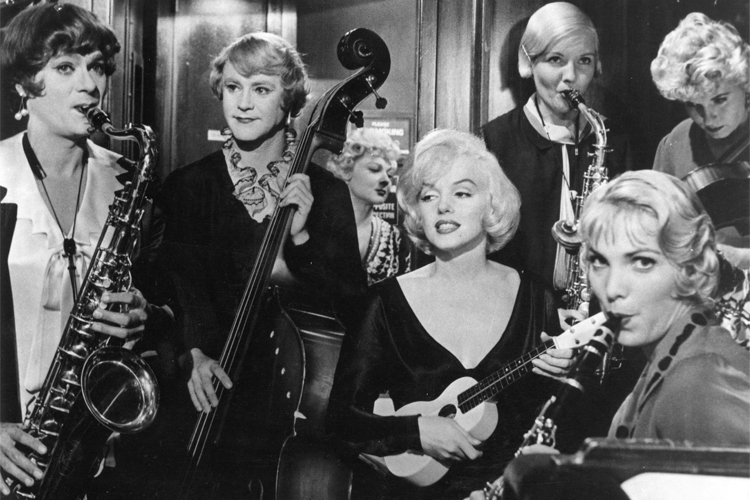 Genre: Comedy, Music, Romance
Director: Billy Wilder
Cast: Marilyn Monroe, Tony Curtis, Jack Lemmon
Some Like It Hot is one of Marilyn Monroe's most famous movies. Which is also one of the cult music movies of the period, Some Like It Hot, tells the events that happened to two musicians. Jazz musicians Jerry and Joe unwittingly witness one day a mass execution by the mafia, but when the mafia members notice them, the two are forced to change cities. Jerry and Joe, who find the solution by joining an all-female band in Miami, disguise themselves as women and join this band.
---
12) To Kill A Mockingbird (1962) | IMDb: 8.3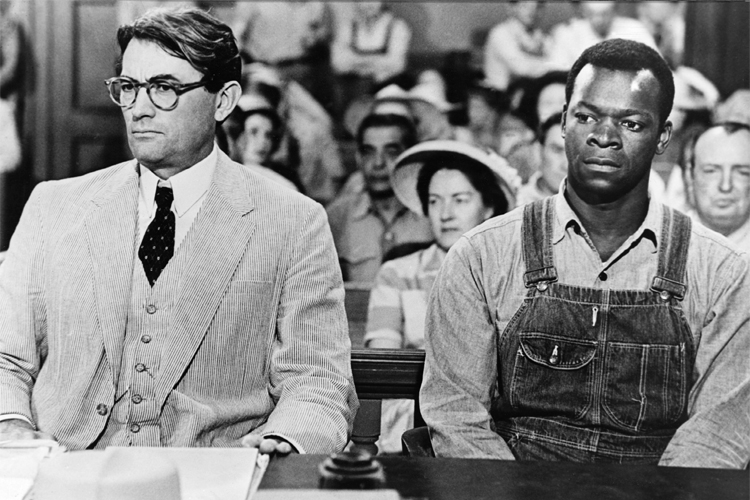 Genre: Crime, Drama
Director: Robert Mulligan
Cast: Gregory Peck, John Megna, Frank Overton
To Kill A Mockingbird is based on Harper Lee's novel with the same name. Director Robert Mulligan shoots the movie specifically in black and white. The reason for this is to reinforce the seriousness of the movie. Another reason it was shot in black and white is the subject generally about the extreme racism in the southern part of the USA during the Great Depression. The movie depicts the experiences of a white lawyer defending an African-American man who was wrongfully accused of rape.
---
11) Citizen Kane (1941) | IMDb: 8.3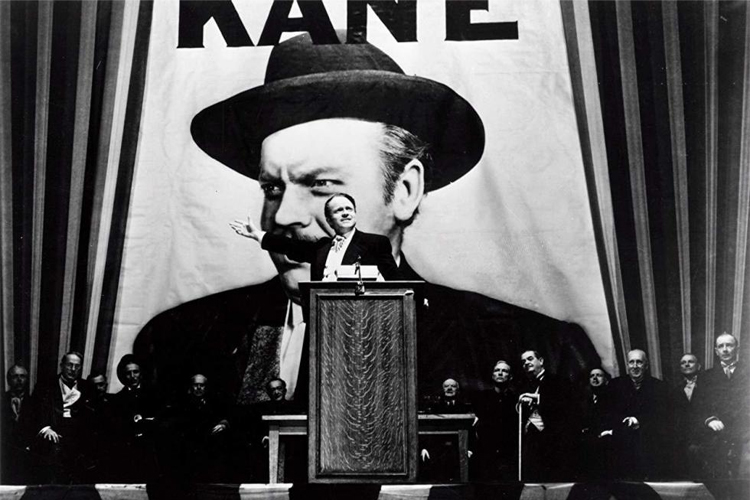 Genre: Drama, Mystery
Director: Orson Welles
Cast: Orson Welles, Joseph Cotton, Dorothy Comingore
It wouldn't make a list of black and white movies without mentioning Citizen Kane. Citizen Kane is considered by many audiences and critics as the best movie in the history of cinema. Citizen Kane, the most innovative movie of its time in many areas, is about the secret left behind by a deceased businessman. In the movie, well-known businessman Charles Foster Kane, says the word "rosebud" before his death, that is, this word indicates a great secret. Journalist Jerry Thompson is then committed to uncovering this secret.
---
10) Dr. Strangelove or: How I Learned to Stop Worrying and Love the Bomb (1964) | IMDb: 8.4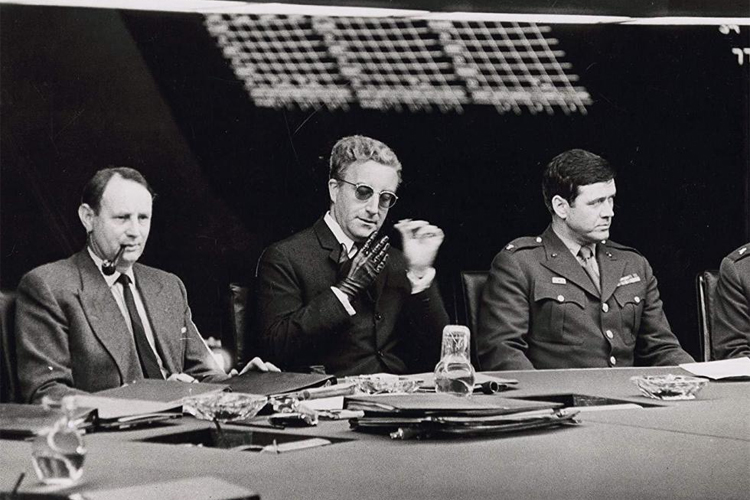 Genre: Comedy, War
Director: Stanley Kubrick
Cast: Peter Sellers, George C. Scott, Sterling Hayden
Dr. Strangelove is one of the darkest and best examples of the dark humor genre. The movie, in which the actors appear in different roles, deals with a completely ironic and imaginary subject. A lot of things we can say about the movie can spoil the fun of the movie. For this reason, it is enough to know that it is told in the comedy genre of a crazy general making decisions that will lead to a nuclear disaster. The movie, which makes fun of what happened during the Cold War, is one of the strangest and most entertaining productions of its kind.
---
9) Sunset Blvd. (1950) | IMDb: 8.4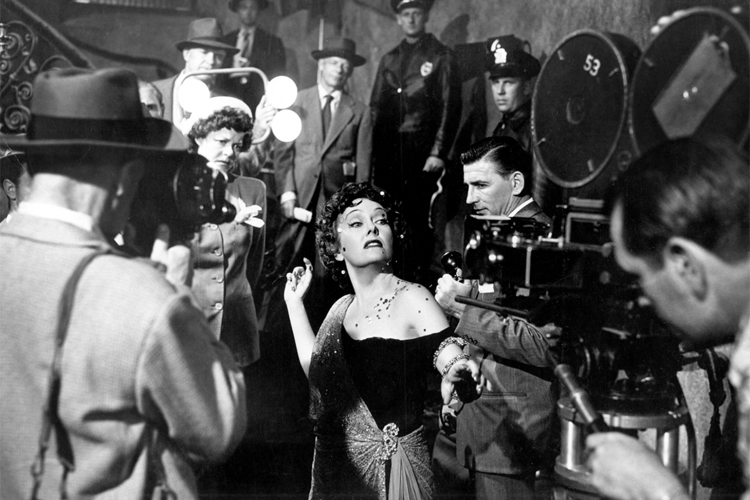 Genre: Drama, Film-Noir
Director: Billy Wilder
Cast: William Holden, Gloria Swanson, Eric von Stroheim
A favorite name of black and white movies, Sunset Blvd. takes us into the dark heart of Hollywood cinema. Joe Gillis, a young screenwriter in the movie, is deeply entangled in debt. Unable to sell the movies he wrote, Joe eventually hides in a house on Sunset Boulevard. The owner of this house is Norma Desmond, a former actress who became a star in the silent movie era, but Norma never admits that her days of fame are over. Planning to make a comeback with the script she wrote, Norma asks for help from Joe in exchange for the shelter she provides.
---
8) Paths of Glory (1957) | IMDb: 8.4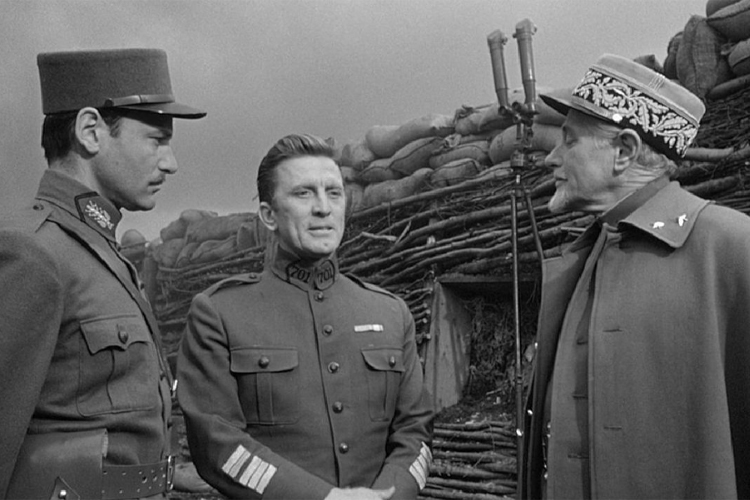 Genre: Drama, War
Director: Stanley Kubrick
Cast: Kirk Douglas, Ralph Meeker, Adolphe Menjou
Contrary to its name an anti-war movie, Paths of Glory, is another cult work of Kubrick. Paths of Glory strikingly depicts the hypocrisy of states and how inhumane value is placed on soldiers who are driven to the front like pawns in war. Inspired by true events, the movie deals with the revolt of four soldiers under the command of French General Géraud Réveilhac. These four soldiers were executed for rioting at that time, but the families of the soldiers were later found right by the court.
---
7) Modern Times (1936) | IMDb: 8.5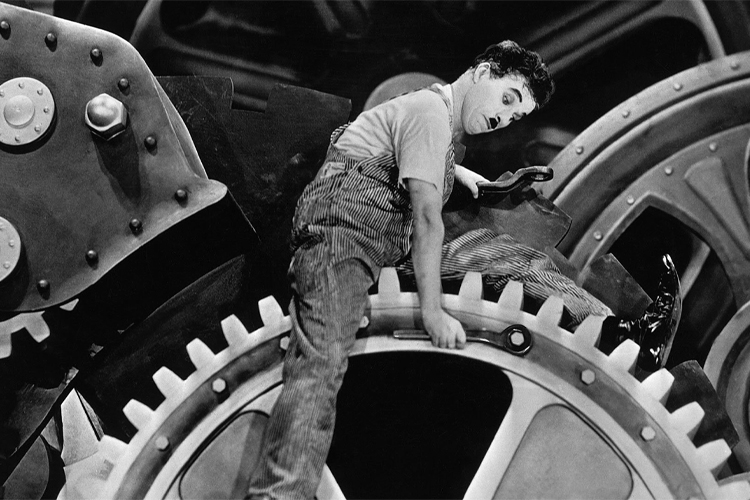 Genre: Comedy, Drama
Director: Charles Chaplin
Cast: Charles Chaplin, Paulette Goddard, Henry Bergman
One of the first names that come to mind when talking about black and white movies is Charles Chaplin, the master of silent cinema. Modern Times is one of Chaplin's most famous movies, in which we watch what happened to a factory worker in the movie and make jokes about industrial developments and the Great Depression. In short, we can say that the movie refers to us, the modern slaves of the modern world.
---
6) Casablanca (1942) | IMDb: 8.5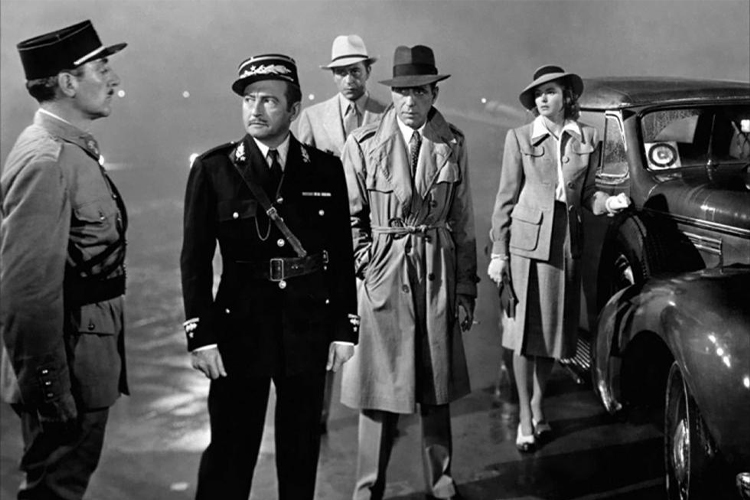 Genre: Drama, Romance, War
Director: Michael Curtiz
Cast: Humphrey Bogart, Ingrid Bergman, Paul Henreid
Decades have passed since 1942, but some of Casablanca's lines appear in popular culture. Set in the early years of the Second World War, the movie deals with the reunion of former lovers. But this merger does not happen as expected. Rick in Casablanca of Morocco, who runs a bar in the city, is amazed when his old lover Ilsa reappears because Ilsa is trying to escape from the Nazis with her resistance leader husband Victor.
---
5) Psycho (1960) | IMDb: 8.5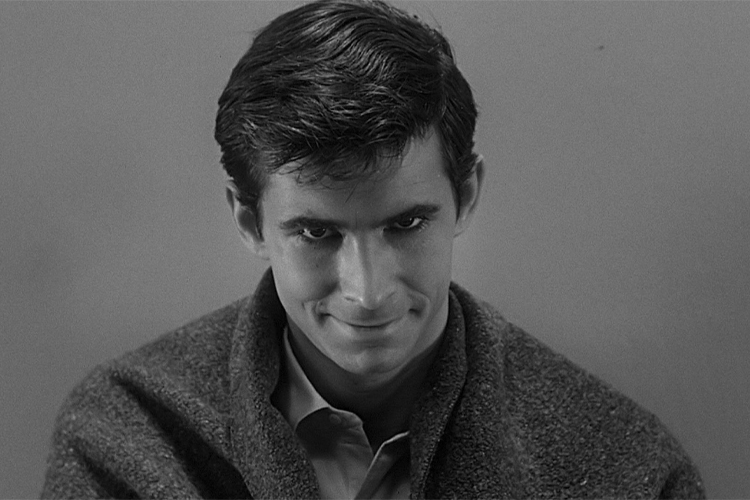 Genre: Horror, Mystery, Thriller
Director: Alfred Hitchcock
Cast: Anthony Perkins, Janet Leigh, Vera Miles
Psycho is one of the most famous productions on our list of black and white movies. In this thriller by Hitchcock, we follow Norman Bates, one of the most famous serial killers in the history of cinema. With the famous shower scene still seen today, the movie tension is high, and is frequently seen in modern cinema with its remakes and references.
---
4) It's a Wonderful Life (1946) | IMDb: 8.6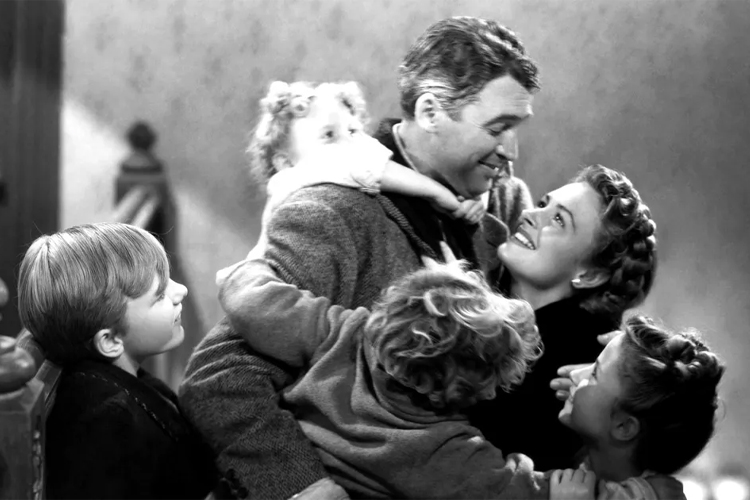 Genre: Drama, Fantasy, Family
Director: Frank Capra
Cast: James Stewart, Donna Reed, Lionel Barrymore
It's a Wonderful Life, is a delightful New Year's movie with parallels to Charles Dickens' famous novella A Christmas Carol. In the movie, George Bailey, who is on the verge of bankruptcy, is one step away from suicide on Christmas night. However, an angel who comes to his aid is determined to discourage George from committing suicide.
---
3) Seven Samurai (1954) | IMDb: 8.6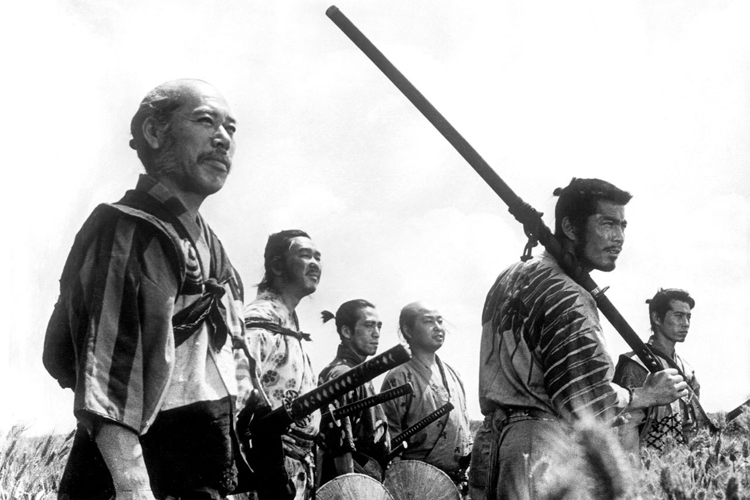 Genre: Action, Adventure, Drama
Director: Akira Kurosawa
Cast: Toshiro Mifune, Takashi Shimura, Keiko Tsushima
Although the reshoots are not well liked Seven Samurai is a movie that has engraved its name in the genre of black and white movies. Set in 16th century of Japan, the movie tells the story of 7 Ronins who stand against samurai bandits. In the movie, a bandit group plans to loot a village for the second time. On the other hand, the villagers seek help from a masterless samurai Ronin. A Ronin named Kikuchiyo decides to gather 6 samurai like himself and defend the village. This defense will be a difficult but honorable resistance.
---
2) Schindler's List (1993) | IMDb: 8.9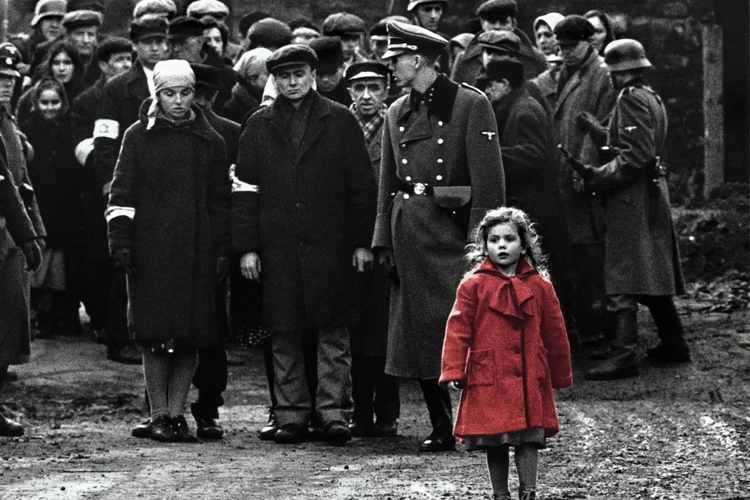 Genre: Biography, Drama, History
Director: Steven Spielberg
Cast: Liam Neeson, Ralph Fiennes, Ben Kingsley
When asked to Steven Spielberg for Schindler's List, why he shot the movie in black and white, he said that he had never seen the images of the Nazi massacre in color. This decision of Spielberg undoubtedly gives the movie a brutal realism and seriousness. The 7 Oscar-winning movie is set in Poland during the Second World War. In general, the movie tells the experiences of a German businessman named Oskar Schindler, who saved the lives of 1200 Jews during the war.
---
1) 12 Angry Men (1957) | IMDb: 9.0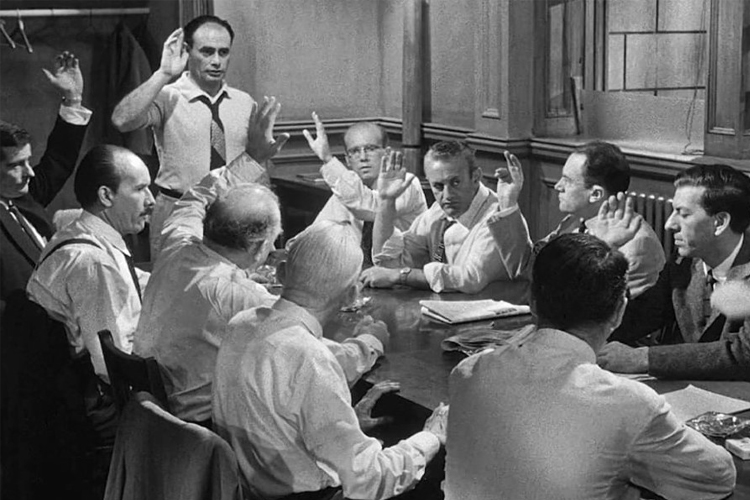 Genre: Crime, Drama
Director: Sydney Lumet
Cast: Henry Fonda, Lee J. Cobb, Martin Balsam
12 Angry Men is a movie in a single room, perhaps that makes the best use of a single venue. When it comes to black and white movies, we witness in the movie the decision-making moments of a court jury that almost everyone counts in the top five. At the moment has come for the jury to decide for our murder suspect witness whether to be guilty or not guilty, but then it will be much more difficult than they thought for the 12-person jury to decide.
---
Other movie content you might be interested in:
Best Horror Movies of the 21st Century
Natural Disaster Themed Movies