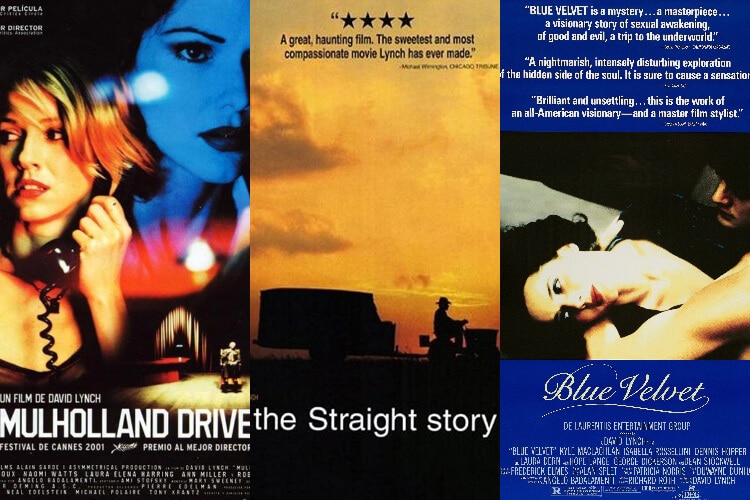 David Lynch is known as a successful screenwriter and director, who was among the most popular directors of his time. For David Lynch movies , we can say that they are productions that will make you feel logically irrational with their different subjects. We take a closer look at the talented director's 7 most loved and must-see films in our list of David Lynch movies .
---
Best David Lynch movies according to IMDb ratings:
The Elephant Man
The Straight Story
Mulholland Drive
Blue Velvet
Lost Highway
Eraserhead
Dune (Dune: Desert Planet)
---
7) Dune – Dune: Desert Planet (1984) | IMDb: 6.4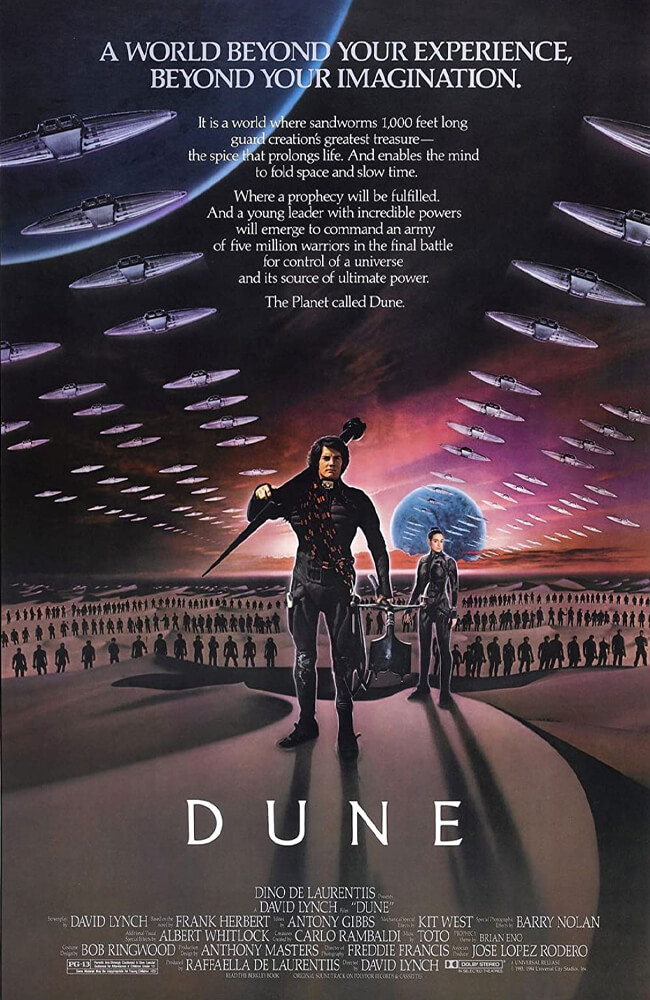 Genre: Action, Sci-Fi, Adventure
Cast: Kyle MacLachlan, Virginia Madsen, Francesca Annis
Dune , shot again in 2021, has become one of the most talked about movies of recent times. But Dune, the novel of the same name by Frank Herbert, was brought to the big screen by David Lynch in 1984. Although the movie was a good success at the box office, it was not generally liked. Still, it would be impossible not to make a list of David Lynch movies and not mention the first Dune movie.
If we take a look at the Dune universe in general, the events in the movie and the book take place in the future far from our present. In this future, humans have been freed from mechanization as a result of their war with artificial intelligence. Humans who can even travel interstellar without artificial intelligence are ruled by dynasties and a single emperor.
---
6) Eraserhead (1977) | IMDb: 7.4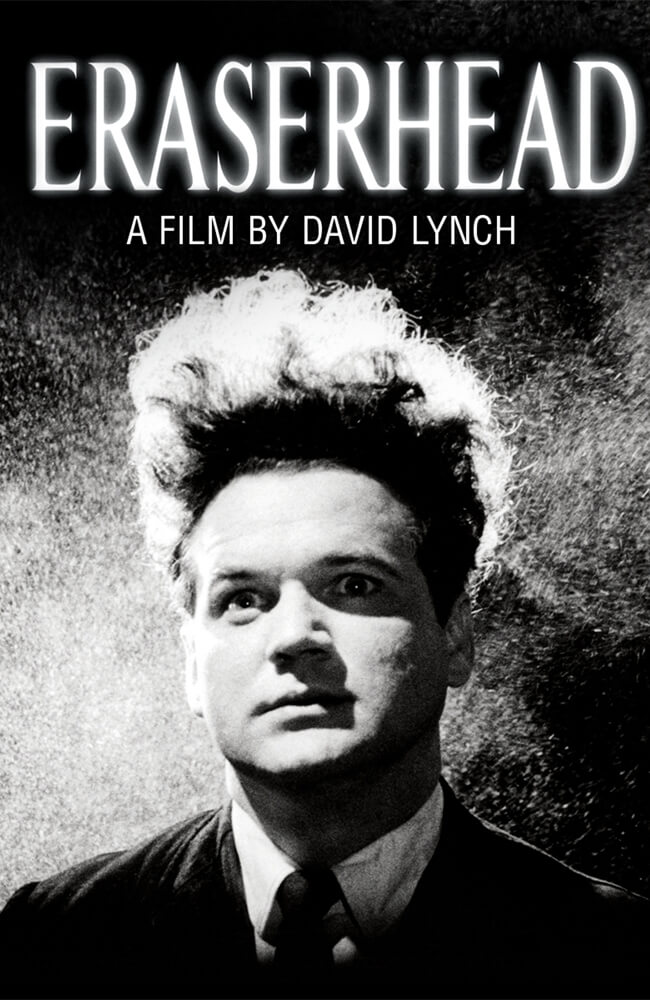 Genre: Fantasy, Horror, Thriller
Cast: Jack Nance, Charlotte Stewart, Allen Joseph
We can say that Eraserhead is another masterpiece of David Lynch. The film takes place in a completely different universe, both in terms of perspective and in reality. The film, in which David Lynch shows parenthood through a surrealist window, moves between the characters of Henry Spencer and Mary.
The fact that the child born from the union of Mary and Henry Spencer is born physically different from other people causes disappointment for both characters. Events develop when the boy mentioned in the movie is described as a 'creature'. Then we start to get to know Henry Spencer's world better.
---
5) Lost Highway – The Lost Highway (1997) | IMDb: 7.6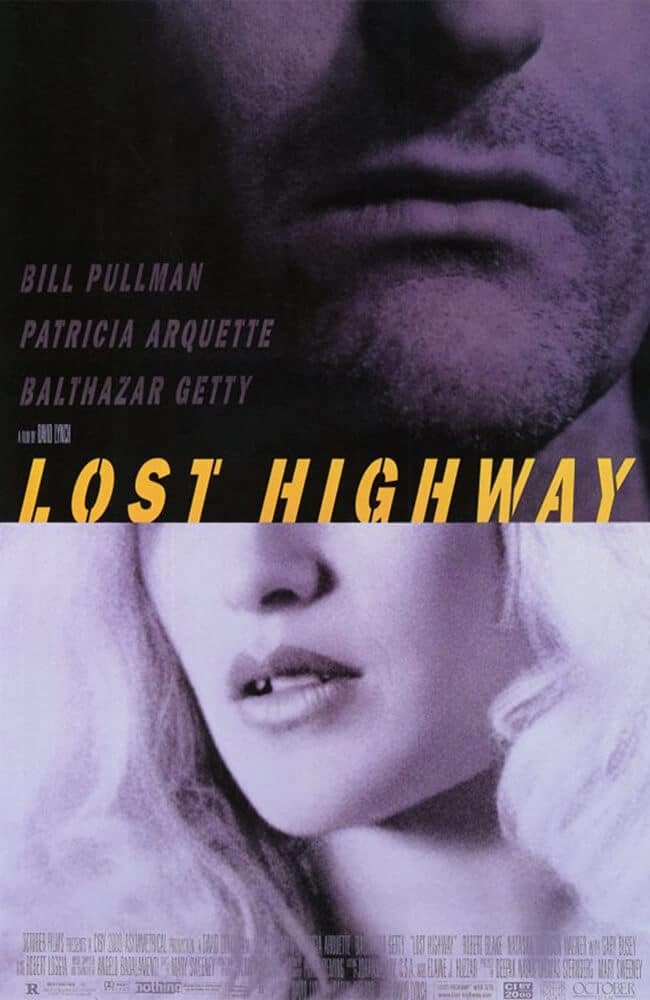 Genre: Mystery, Thriller
Cast: Bill Pullman, Patricia Arquette, John Roselius
Lost Highway has a very special place among David Lynch movies. Lost Highway, which contains more than one mystery, brings to the screen the characters' search for personality and mysterious murders on the one hand. The movie begins with our leading roles, Fred and his wife, Renee, finding a videotape in front of their house every morning.
Fred and Renee, who see their own images on the tape, are quite disturbed by the situation. The increasing number of tapes reminds the married couple that this fearful event should be prevented. Fred and Renee find the solution to deal with the detectives. We can say that what the couple has seen so far is nothing compared to what they will see.
---
4) Blue Velvet – Blue Velvet (1986) | IMDb: 7.7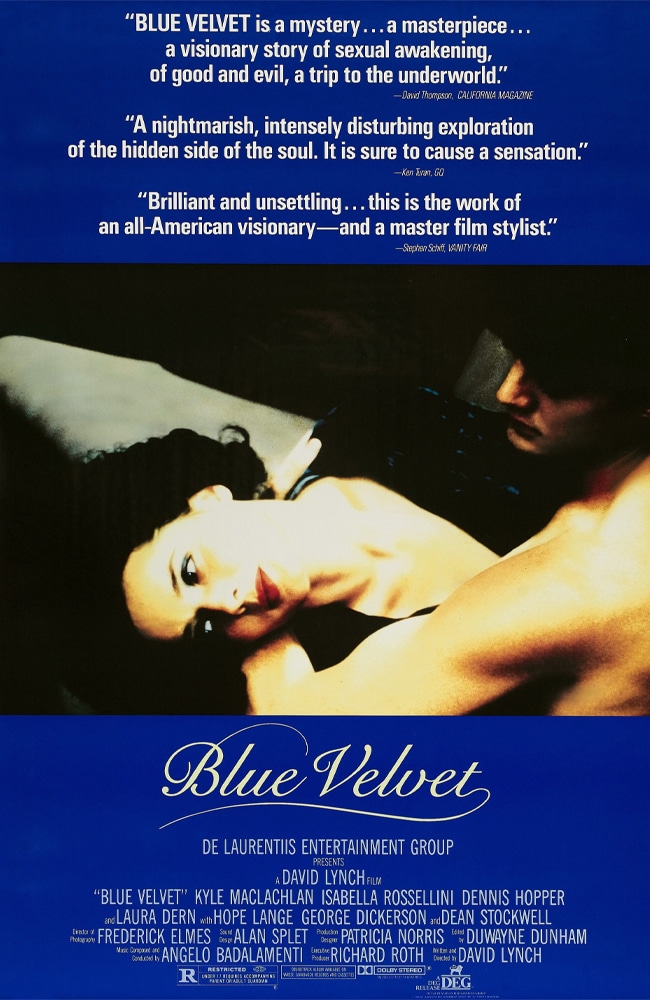 Genre: Drama, Mystery, Thriller
Cast: Isabella Rossellini, Kyle MacLachlan, Dennis Hopper
Blue Velvet is, according to many viewers, the most disturbing of any David Lynch movie. Although it may seem like this, many viewers state that they focus on the meanings of the film's content. It is also a 'starter movie' for those new to watching David Lynch movies.
Our lead character, Jeffrey Beaumont, who learns that his father has had a heart attack, decides to return to his hometown of America, where he has not set foot for a long time. When Jeffrey stumbles upon a cut ear piece at his father's home, he realizes that the detectives are not taking it seriously. Jeffrey, who does not want to be silent about this situation and cannot get help from the detectives for his call, begins to investigate the case alone.
---
3) Mulholland Dr. – Mulholland End (2001) | IMDb: 8.0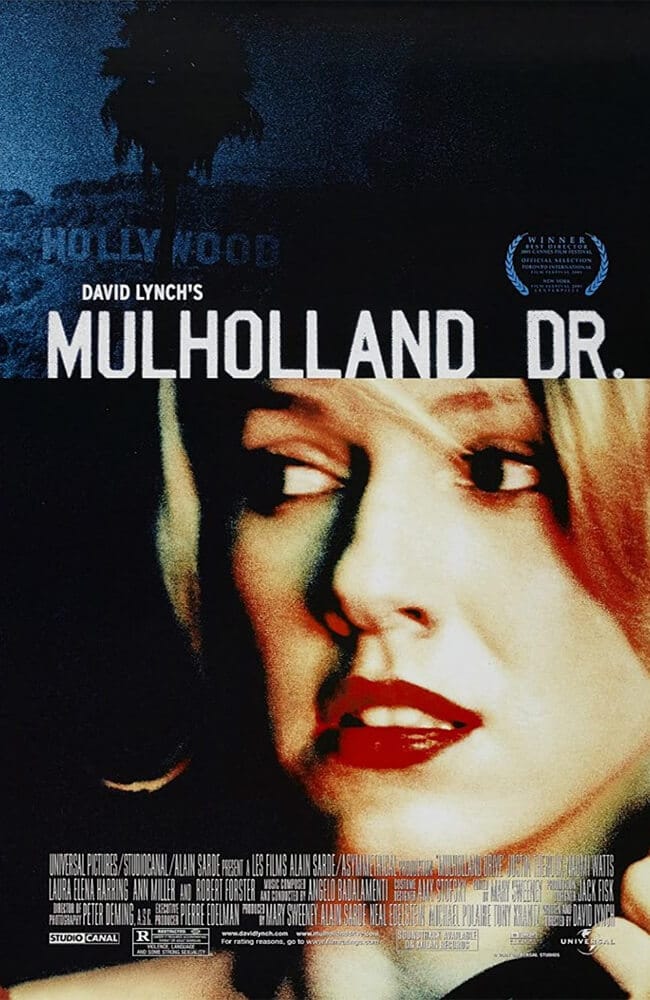 Genre: Drama, Mystery, Thriller
Cast: Naomi Watts, Laura Harring, Justin Theroux
Mulholland is one of David Lynch's best-known films. is about two young women, Betty and Laura. We can say that it is very difficult to distinguish between dream and reality. The film begins with Betty's arrival in Los Angeles, who dreams of becoming a successful and popular actress in Hollywood. Meanwhile, Laura plays a character who narrowly escaped being killed.
The paths of Laura, who survived the brink of death, and Betty, who came to Los Angeles with big dreams, cross paths. The story of two women who are attracted to each other gets more complicated as time goes on. Mulholland Dr., in which dream and reality, love and hate, fear and passion are indistinguishable, is among David Lynch's films that should not be missed.
---
2) The Straight Story (1999) | IMDb: 8.0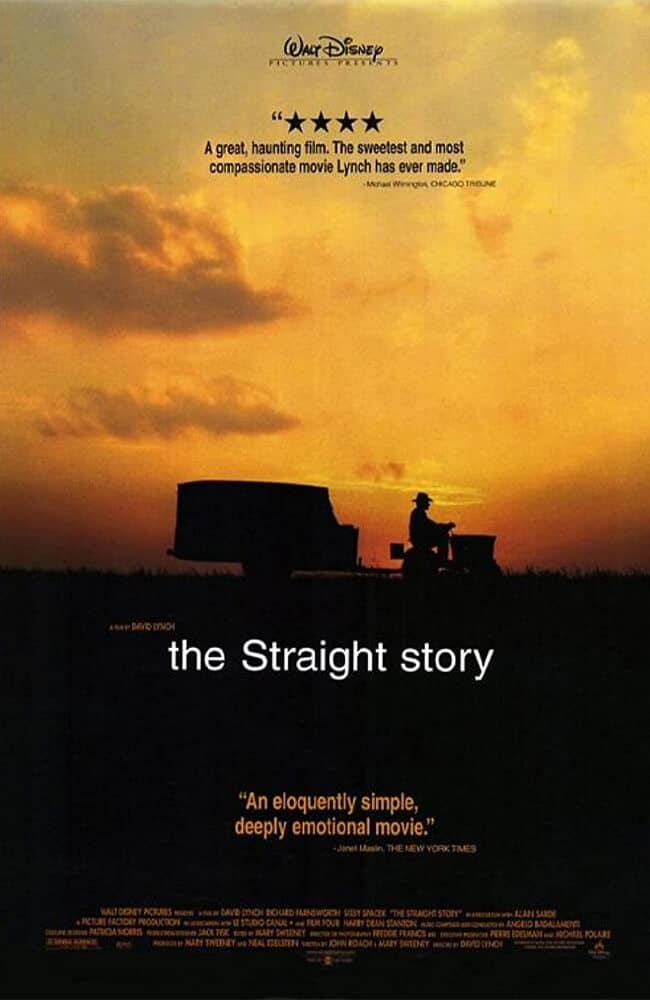 Genre: Biography, Drama
Cast: Richard Farnsworth, Sissy Spacek, Jane Galloway Heitz
In Straight's Story, we accompany Alvin Straight, an ordinary 73-year-old man, on his journey. Alvin, who has a very stubborn personality, learns that his older brother, whom he has not seen for years, has had a heart attack. Then he wants to go to his brother without listening to anyone around him.
Of course, up until this point, the idea of Alvin's journey never seemed strange to anyone. Our lead character, Alvin Straight, has diabetes and cannot meet his physical needs on his own. But he thinks that the years he spent without his brother must come to an end. As a solution, he takes a lawnmower and embarks on a long journey…
---
1) The Elephant Man – The Elephant Man (1980) | IMDb: 8.1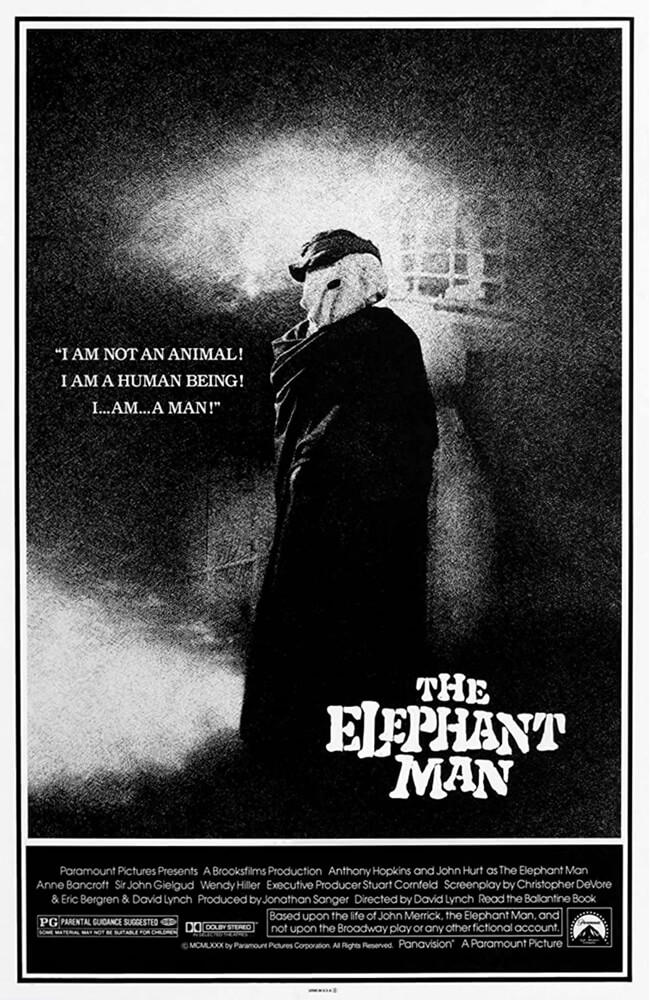 Bringing a real life story to the big screen, The Elephant Man takes place in 1980s London. Joseph Merrick, who has a rare disease, is physically different from other people. The difference in physical structure causes people to exhibit different attitudes. Joseph Merrick, who lives a very difficult and bad life, crosses the path of a successful surgeon.
Talented in his field, Dr. Fredrick Treves realizes all the negativities that Merrick is going through and takes a road. Of course, the job of the surgeon trying to save Merrick will not be easy. Unfortunately, there is no salvation for Joseph Merrick, who is a way of salvation in order to leave his physical appearance behind. In addition, the film has 8 Oscar nominations.
---
Best Horror Movies of the 21st Century
This post is also available in: Türkçe