Although he has a rather long career, Joker is the first thing that comes to mind when we think of Joaquin Phoenix movies . The filmography of Joaquin Phoenix, who is now in our minds as the Joker , is quite extensive. Especially with the productions he took part in recently, Joaquin Phoenix could not make his voice heard. But his Joker performance brought the master actor back to the top. As a matter of fact, as we said, Phoenix has a long career and has successfully acted in dozens of " blockbuster " movies. In this content, we take a closer look at our list of Joaquin Phoenix films and get to know Phoenix's films, apart from the Joker.
---
The best Joaquin Phoenix movies according to IMDb ratings:
Joker
Gladiator
Hotel Rwanda (Rwanda Hotel)
Every (Love)
Walk the Line
Quills (Lord of Dreams)
The Master
Two Lovers
Return to Paradise
The Sisters Brothers
To Die For
You Were Never Really Here
We Own the Night
Signs
Inherent Vice

8MM (Eight Millimeters)

I'm Still Here
---
17) I'm Still Here (2010) | IMDb: 6.2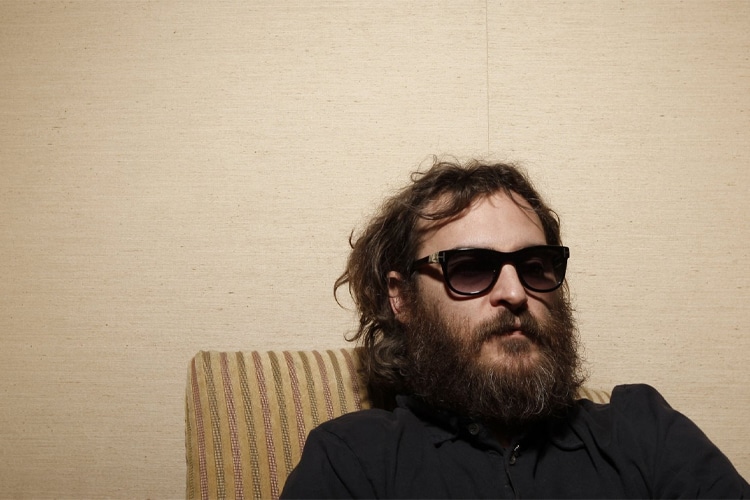 Genre: Comedy, Drama, Music
Director: Casey Affleck
The year is 2008… Joaquin Phoenix shares with the whole world that he has quit acting at a press conference. Joaquin Phoenix's new profession will now be rap and hip-hop artist. Casey Affleck's fictional documentary I'm Still Here is a mockumentary where Joaquin Phoenix tricked the world into being a " rapper ". Joaquin Phoenix manages to fool everyone for 2 years in this documentary/film, which is very closely intertwined with real life. This process from 2008 to 2010 is being filmed. I'm Still Here puts an end to this joke by coming out in 2010.
---
16) 8MM – Eight Millimeters (1999) | IMDb: 6.5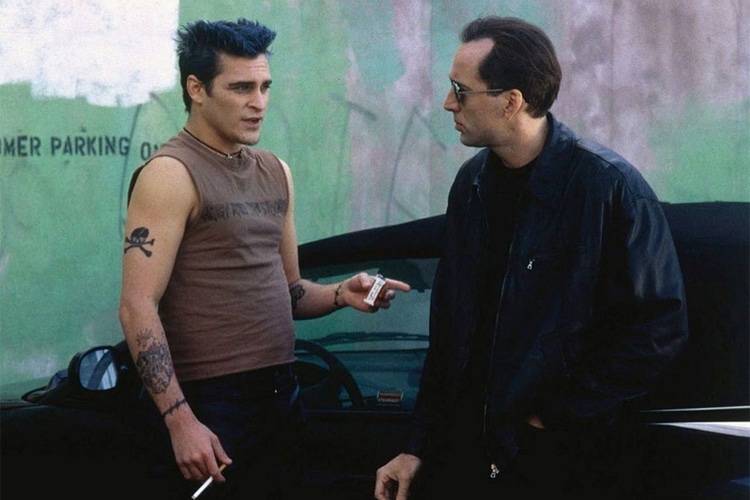 Genre: Crime , Drama, Mystery
Director: Joel Schumacher
8MM is a kind of movie that we are not used to seeing among Joaquin Phoenix movies. In the film, which is one of the average examples of the neo-noir genre, we follow the experiences of private detective Tom Welles. Welles one day has to investigate whether an 8-millimeter film is real. After this point, he finds himself in a criminal impasse. Welles, who is introduced to the dark side of Hollywood, has to get a lot of help from video shop employee Max California (Joaquin Phoenix) about pornographic films.
---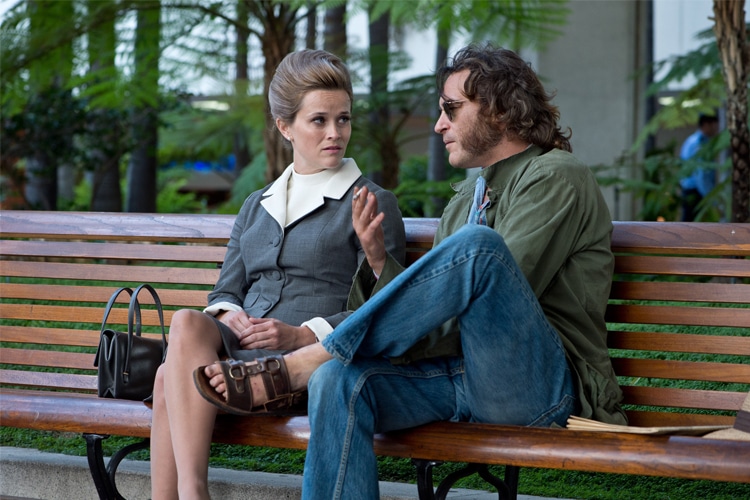 Genre: Comedy, Crime, Drama
Director: Paul Thomas Anderson
Joaquin Phoenix becomes a private detective himself on Inherent Vice after helping a private detective in 8MM. When the calendars showed the year 1970, Los Angeles was a city where drugs, crime and most importantly Hollywood stars came together. Doc Sportello, who is a private detective in the middle of this mess, has a very difficult task in front of him.
Because Doc's ex-girlfriend has gotten herself into very strange and complicated events. Doc, whose head is always high, is on the verge of being swept away by the flow of events. Inherent Vice is a little intimidating with its 2.5 hour duration. But getting caught up in events with Doc makes you forget how time flies.
---
14) Signs (2002) | IMDb: 6.7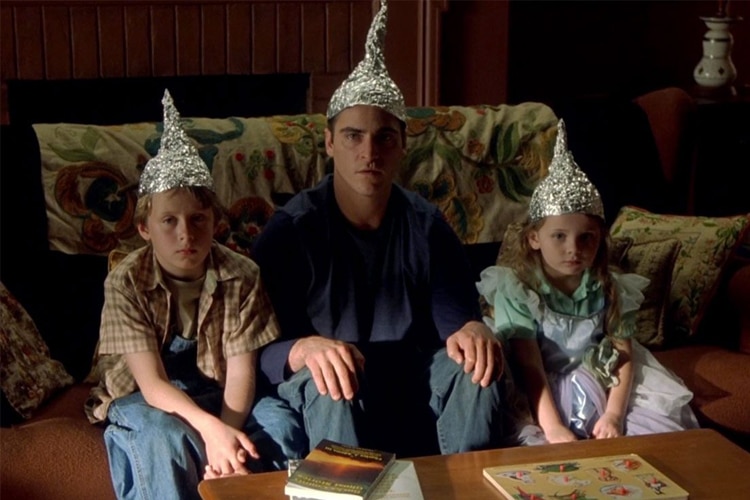 Genre: Drama, Mystery, Sci-Fi
Director: M. Night Shyamalan
Signs is probably a movie that many of us watched without blinking an eye when we were little. Signs also found a place in popular culture. That's why Signs is still one of our favorite alien invasion movies. In the film, Graham, a widowed ex-pastor, leads a quiet life in the farmhouse with his two children and his brother Merrill.
The life of this normal family, who owns corn fields and is engaged in farming, changes when they start to find strange signs in their fields. At the same time, these strange signs are starting to appear in the US and elsewhere in the world. Later, it becomes clear that these signs were created by aliens who came to invade Earth. After this point, things start to get quite tense.
---
13) We Own the Night – The Two Sides of the Night (2007) | IMDb: 6.8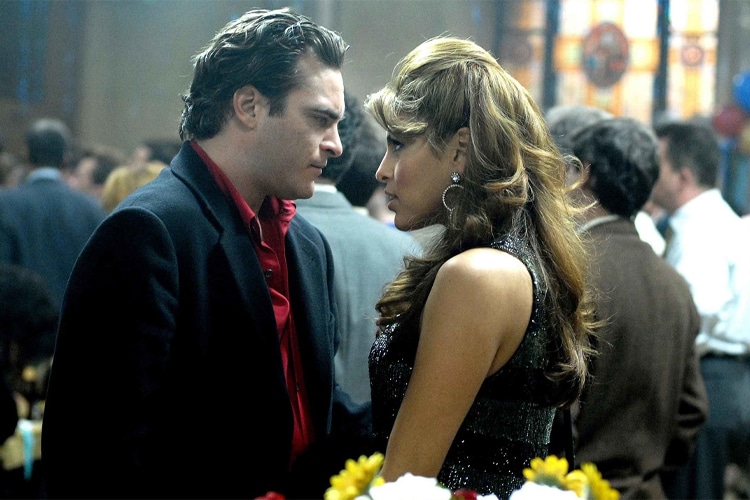 Genre: Action, Crime, Drama
Director: James Gray
We Own the Night takes place in New York in 1988, when crime was rampant. In this period, a new type of drug has emerged, the police forces are insufficient and the Russian mafia is living its golden years. In the midst of this mess, a man named Bobby Green is the manager of a nightclub where the Russian mafia likes to hang out.
Bobby comes across as a person who is committed to the death of his girlfriend, trying not to get involved in dirty business. But Bobby has a secret. Because his father is a former police chief. Bobby's older brother became a police officer like his father and is a captain. The criminal life at the nightclub Bobby manages and the law enforcement in his family are like fire and gunpowder that shouldn't go together.
---
12) You Were Never Really Here (2017) | IMDb: 6.8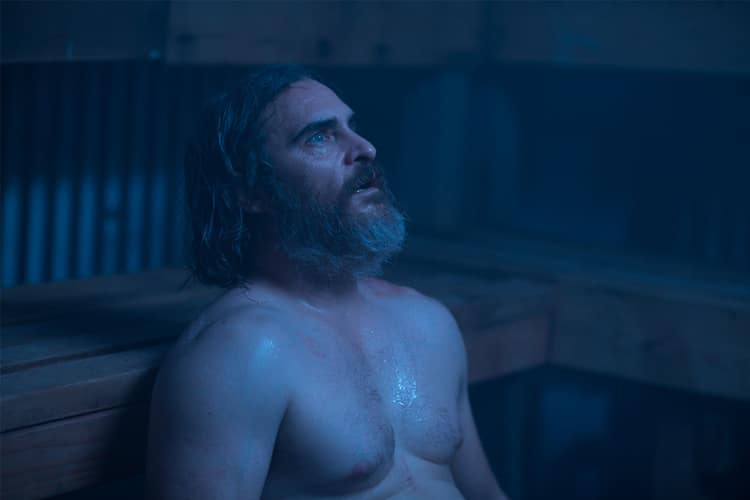 Genre: Crime, Drama
Director: Lynne Ramsay
Successful director Lynne Ramsay, whom we know with We Need to Talk About Kevin, broke her 6-year silence with this movie. Although You Were Never Really Here is not as effective as the previous film of the director, we can say that it is a movie with a very high cinematography. In the movie, we are the guests of the dramatic life of Joe, a former soldier and FBI agent.
Living in violence all his life, Joe now earns his living by rescuing kidnapped girls. This character, who sees all kinds of violence and is not afraid of death, finds himself in a very bad conspiracy in his last job. Trying to save the daughter of a corrupt senator, Joe will also fight his enemies who want to destroy him.
---
11) To Die For – Infinite Ambition (1995) | IMDb: 6.8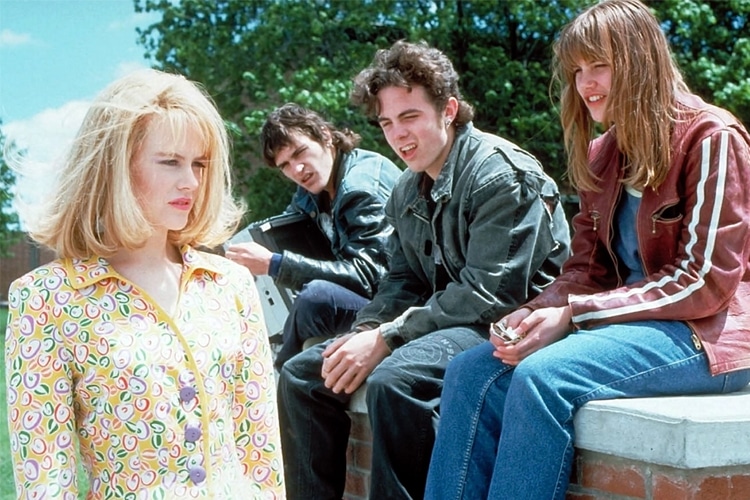 Genre: Comedy, Crime, Drama
Director: Gus Van Sant
To Die For is a pretty interesting movie, combining dark humor with real events and crime. The cinematography of the famous director Gus Van Sant is talked about, and the movie is inspired by some real events. In the movie, we watch the experiences of Suzanne Stone, a kind of attention addict who wants to be famous in the field of journalism. Married to Larry Maretto, Suzanne is a weather presenter for a local news channel.
The only obstacle for Suzanne, who wants to rise in her career, is her husband Larry. Because Larry is constantly pushing himself to quit his job. Suzanne, on the other hand, devises a terrifying plan to eliminate her husband, involving the high school kids. Influenced by film-noir and neo-noir in many aspects, the film is a rewrite of the real Pamela Smart case .
---
10) The Sisters Brothers – The Sisters Brothers (2018) | IMDb: 6.9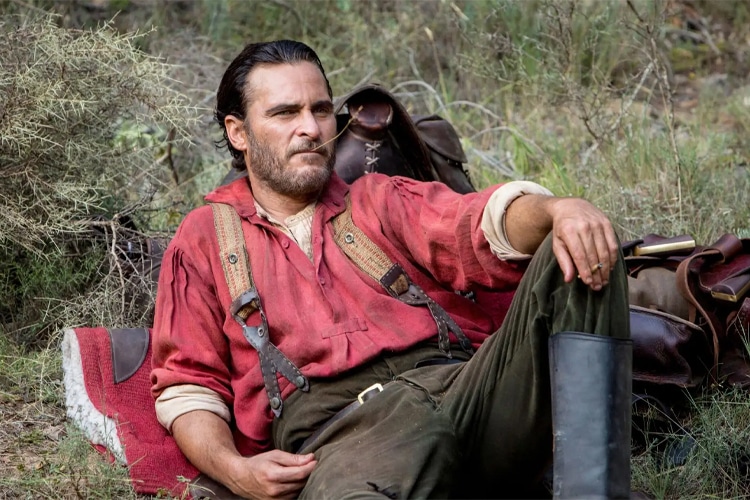 Genre: Crime, Drama, Western
Director: Jacques Audiard
Based on Patrick DeWitt's novel of the same name, The Sisters Brothers takes us on a journey into the wild west. In the story, which takes place in 1850, two brothers named Eli and Charlie Sisters are hitmen. These two brothers have gained quite a reputation in their profession. One day, a gold digger named Herman Kermitt steals the gold of his bosses. The Sisters brothers face the most difficult task of their lives. The brothers, who can easily overcome every task, will not be able to get rid of this job as easily as they think.
---
9) Return to Paradise – Return to Paradise (1998) | IMDb: 6.9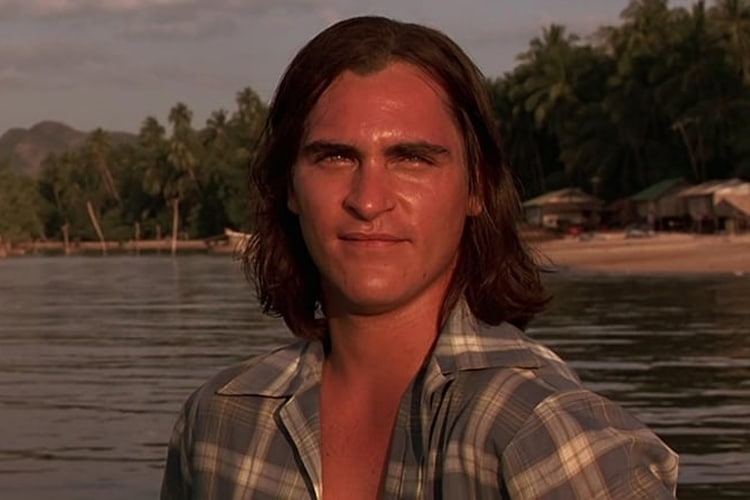 Genre: Romance, Thriller, Drama
Director: Joseph Ruben
Return to Paradise is the US remake of the French movie Force majeure. In the movie, three friends named Sheriff, Tony and Lewis are vacationing at an oceanfront resort in Malaysia. Having a lot of fun on their touristic trips, the trio also buys a large amount of herb (a type of cannabis-based drug) at the end of their vacation. When it's time to go back to New York, Lewis says he will travel to Borneo to save endangered orangutans, and he doesn't return with his friends.
This trio threw the remaining tub in the trash of their house and continued their lives. Two years later, a lawyer named Beth tells Sheriff and Tony that Lewis has been in prison in Malaysia for two years for possession of marijuana. If either Lewis or Tony does not share his guilt, Lewis will be executed. With its moral dilemmas and atmosphere, Return to Paradise is one of the productions with the highest drama load among Joaquin Phoenix films.
---
8) Two Lovers – Two Lovers (2008) | IMDb: 7.0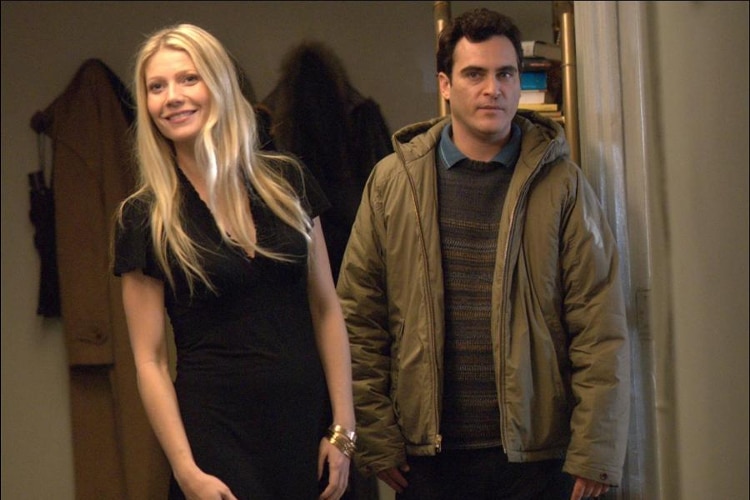 Genre: Drama, Romance
Director: James Gray
Two Lovers , which you can ask how Woody Allen didn't shoot this movie, is very reminiscent of Woody Allen movies in many ways. Set in New York/Brooklyn, a man named Leonard returns from marriage and embarks on a journey to the other end of depression. While battling depression, Leonard meets his new neighbor, Michelle.
Michelle is very beautiful, but she has problems like herself. Leonard, on the other hand, is experiencing something akin to being with his family friends' daughter, Sandra. While Leonard's family wants him to marry the calm and sweet Sandra, Leonard begins to sail into dangerous waters again. Two Lover is a very enjoyable film on human relations and psychology, handled with the mastery of Woody Allen.
---
7) The Master – The Master (2012) | IMDb: 7.2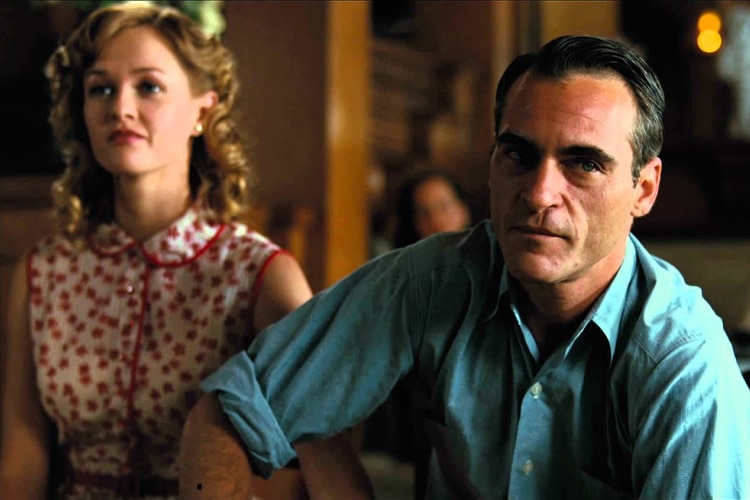 Genre: Drama
Director: Paul Thomas Anderson
The Master , the work of legendary director Paul Thomas Anderson, offers a realistic perspective of the post-World War II era. In the film, which deals with the search for faith and sociological problems in the USA after the war, the war is over and Freddie Quell returns to his country. Unable to know what to do about his future and life, Freddie meets a cult called The Cause. Our character, who is close to Lancaster, the leader of this sect, almost clings to this man and becomes his right hand as time passes.
Freddie is unsure of himself and his beliefs at first. But as time passes, it becomes a living example of the saying that the horns and ears pass. The Cause in the movie is heavily influenced by the Scientology cult and belief movement that was introduced and developed by science fiction writer L. Ron Hubbard. The Scientology belief movement and some of the cults derived from this belief have been the subject of many conspiracy theories in the USA.
---
6) Quills – Lord of Dreams (2000) | IMDb: 7.3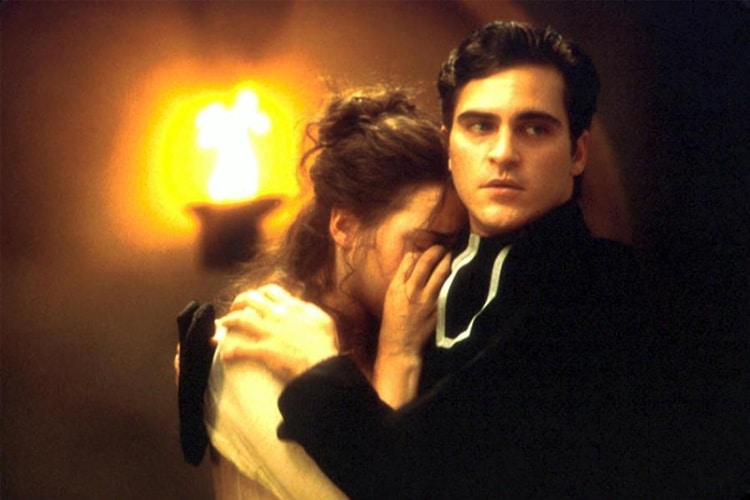 Genre: Biography, Drama
Director: Philip Kaufman
You may have heard of the writer Marquis de Sade, who gave the name to the concept of sadism. He is a widely discussed figure with his sadistic erotic novels and his views. At the same time, he spent most of his life in prisons and mental hospitals because of these writings and views. Quills , on the other hand, is a biographical film focusing on Sade's 13-year mental hospital period.
This period in Sade's life is quite famous. Because he seduced the laundry attendant in the hospital and secretly published most of his novels thanks to him. With the movie Quills, we take an interesting look at the life and period of the famous writer. Quills is undoubtedly one of the most interesting productions among the Joaquin Phoenix films.
---
5) Walk the Line – Crossing Borders (2005) | IMDb: 7.8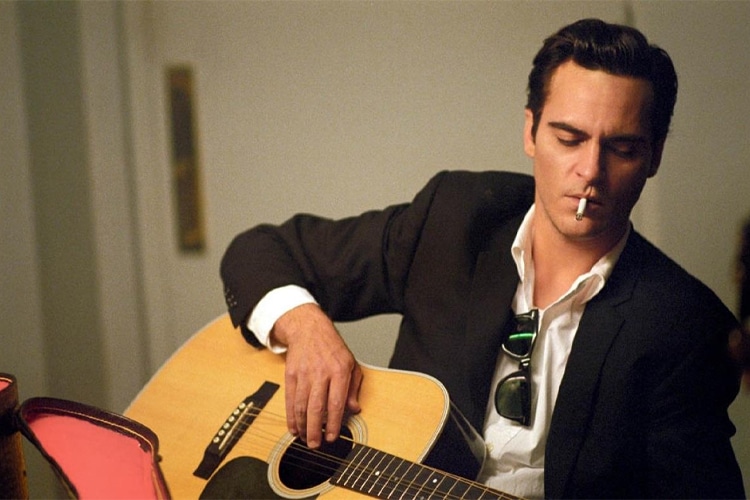 Genre: Biography, Music, Drama
Director: James Mangold
I'm sure you've heard of Johnny Cash, the artist who left his mark on the history of American folk music. Cash's volatile career, drug problems, and turbulent love life are also featured in his own songs. Johnny Cash , who caught the Rock 'n Roll era in the middle, became famous like Elvis and many other rock artists and became one of the most important names in the history of world folk music.
But what Cash has experienced up to this point and after achieving fame is not something anyone can handle. Starring Joaquin Phoenix as Johnny Cash, Walk the Line takes a deep dive into Cash's life and his famous Rock 'n Roll era.
---
4) Her – Love (2013) | IMDb: 8.0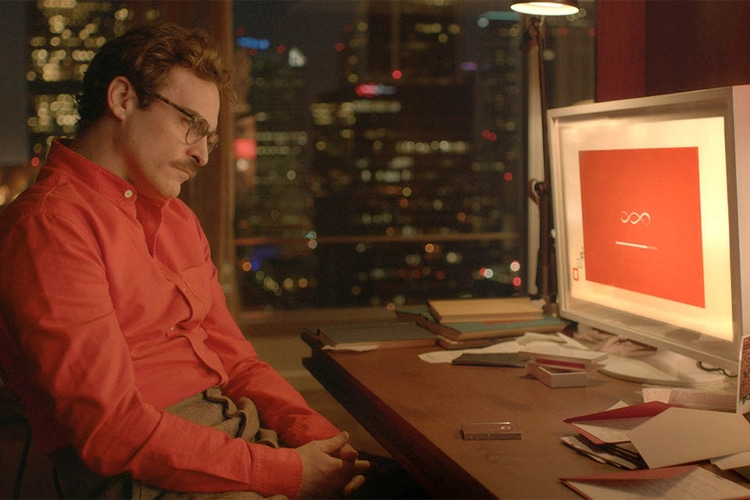 Genre: Drama, Romance, Sci-Fi
Director: Spike Jonze
In a future not far from today, artificial intelligence has taken over everything. So much so that manuscripts have now become rare objects. In this future, a lonely man named Theodore lives. This man's livelihood is crafting handwritten letters.
Theodore sees an advertisement on TV one day. The subject of this advertisement is an artificial intelligence program of a kind that has never been seen before. Theodore, who is quite alone, decides to take this artificial intelligence into his home. Theodore got rid of loneliness thanks to the artificial intelligence Samantha. But he himself will sail towards emotions he is not familiar with. Whenever Joaquin Phoenix movies are mentioned, it is one of the first movies that comes to mind along with Joker.
---
3) Hotel Rwanda – Hotel Rwanda (2004) | IMDb: 8.1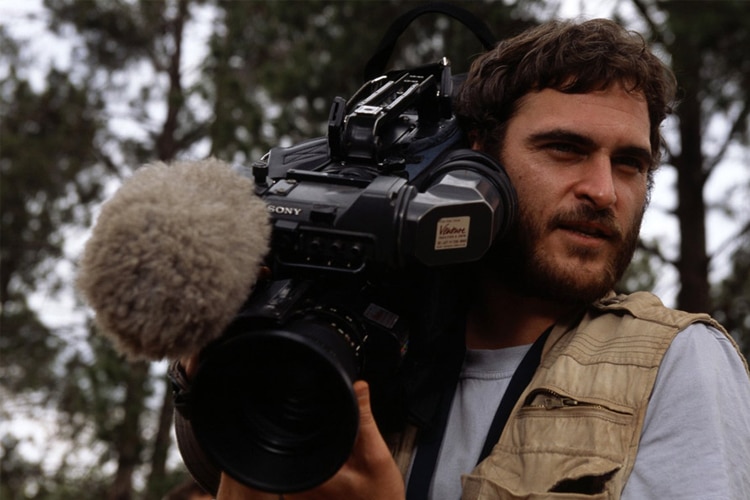 Genre: Biography, Drama, History
Director: Terry George
In 1994, one of the worst genocides the world had ever seen took place in the country of Rwanda in East Africa. The war between the Hutu and Tutsi ethnic groups living in Rwanda had caused great destruction. More than 800,000 Tutsi died in this war. This event, also known as the Rwanda Massacre, is commemorated with the movie Hotel Rwanda . In the film, the philanthropy and help of Hutu origin Paul Rusesabagina against the Tutsi people are handled. Paul, the manager of the Hôtel des Mille Collines, has turned his hotel into a refugee camp. In this way, Paul managed to save the lives of 1268 Tutsis.
---
2) Gladiator – Gladiator (2000) | IMDb: 8.5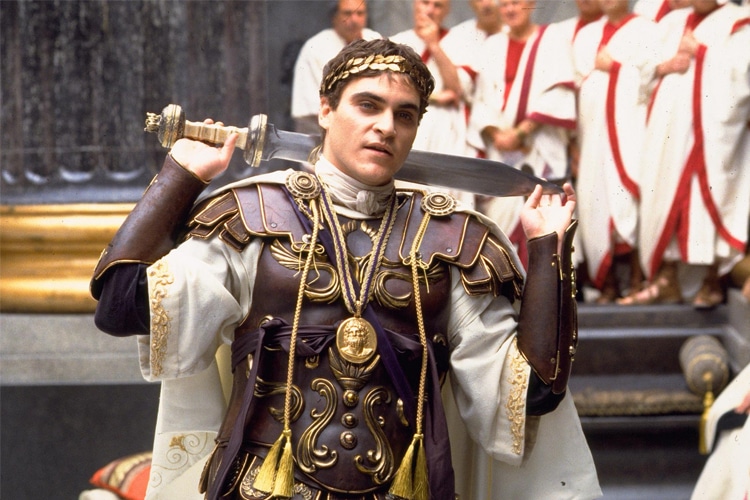 Genre: Action, Adventure, Drama
Director: Ridley Scott
With this movie, Russell Crowe's role as Maximus is engraved in our minds. But there is another character in Gladiator at least as effective as Maximus. The cruel Roman Emperor Commodus , played by Joaquin Phoenix, is at least as impressive as Maximus. Because Maximus's cruelty and jealousy are responsible for almost everything that happens to him. Gladiator, in which we set out on a journey to the Roman Empire, is a movie where almost all the actors teach acting lessons.
---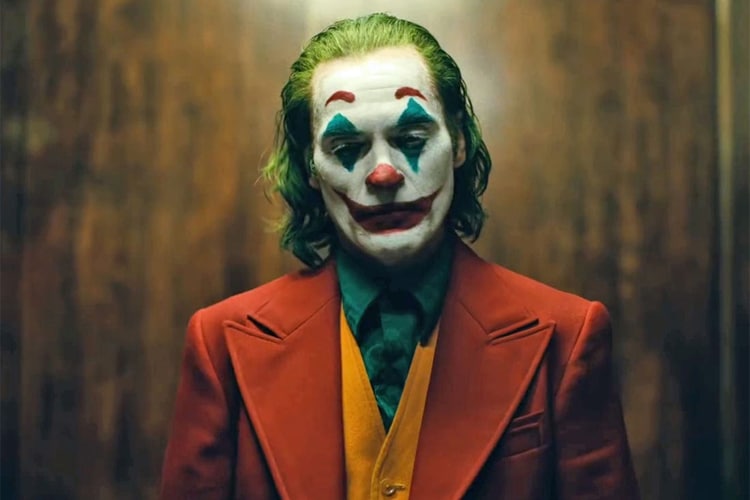 Genre: Crime, Drama, Thriller
Director: Todd Phillips
Joker happens to be one of the best anti-hero movies ever made. Joker, which is now the first production that comes to mind when talking about Joaquin Phoenix films , goes down in history as one of the films that best reflects the Batman universe and atmosphere without showing Batman even once. In addition, Joaquin Phoenix gave a legendary performance as the Joker. Phoenix also won the Best Actor Oscar for the first time.
Of course, Joker is a unique character and has a weight that does not need to be associated with Batman . However, it is not everyone's business to describe the Gotham atmosphere so well with only a Joker "who hasn't been the Joker yet". Joker is also a good social and social critic. With all these features, Joker is still a movie that will make a name for itself like the first day, even after years.
---
This post is also available in: Türkçe