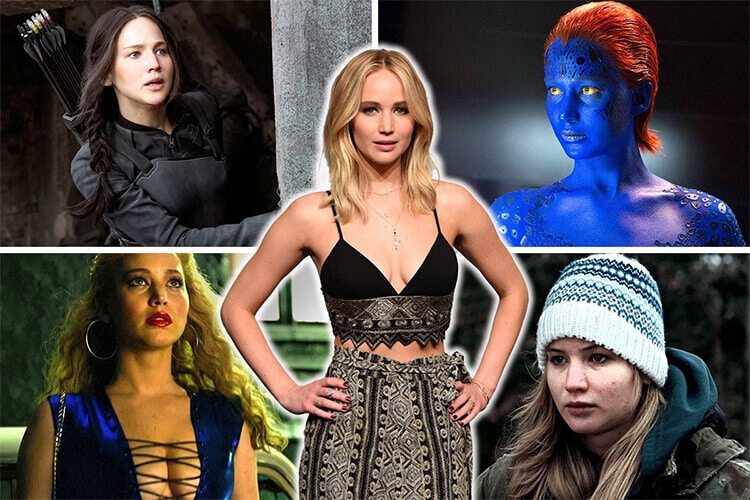 Oscar nomination and then Oscar winner Jennifer Lawrence at the beginning of her professional acting career; She became the youngest actress to win an Oscar since 1986. Jennifer Lawrence movies The first thing that comes to mind when we say Hunger Games series, Jennifer Lawrence usually shows her outstanding achievements in completely different movies. If you're ready, we'll all be together, featuring popular movies of all genres. Jennifer Lawrence movies Let's take a closer look at our list.
---
8) Red Sparrow – Red Sparrow (2018) | IMDb: 6.6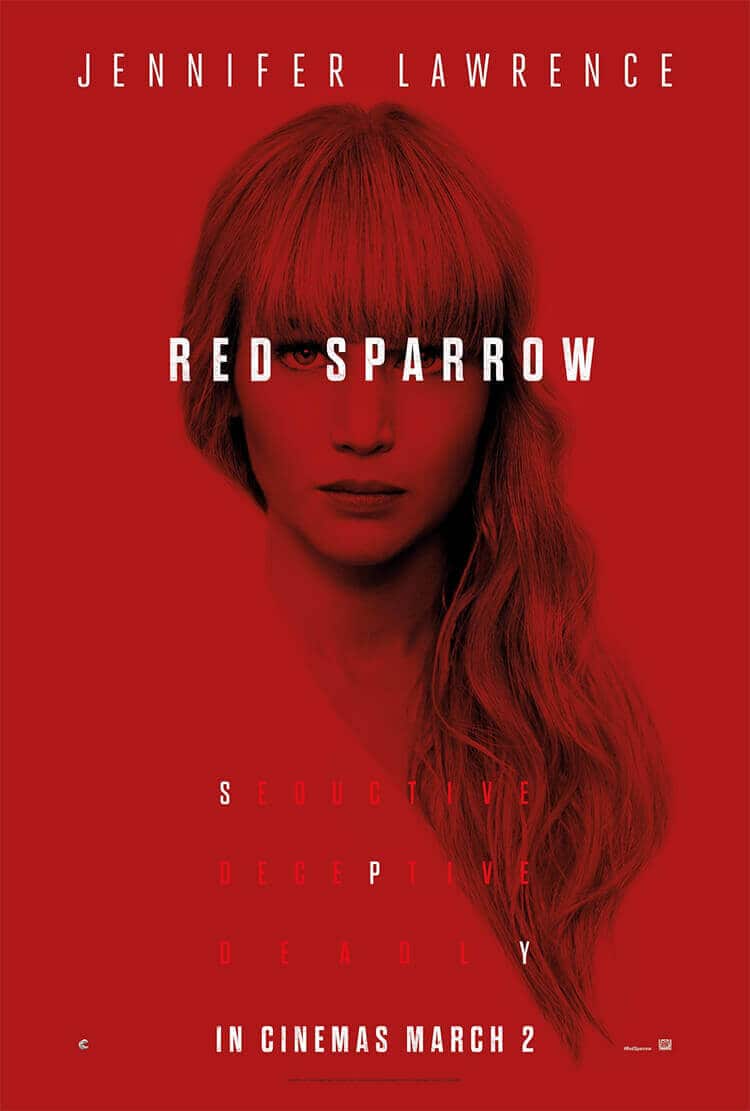 Genre: Action, Drama, Thriller
Director: Francis Lawrence
Cast: Jennifer Lawrence, Joel Edgerton, Matthias Schoenaerts
Adapted from the trilogy of the same name by Jason Matthews, a former US CIA employee and writer, Red Sparrow is a very interesting espionage movie. Dominika Egorova, a young ballerina, has to say goodbye to ballet after an accident. The path of Dominika, whose only passion in life is taken away from her, crosses with a secret Russian espionage school called the Red School. This school, which trains Black Widow-style agents we know from Marvel, turns Dominica into a living weapon. Influenced by the Russian-American cold war, Red Sparrow brings the conflict between the CIA and the Russian secret services into modern times.
---
7) Mother! – Mother! (2017) | IMDb: 6.6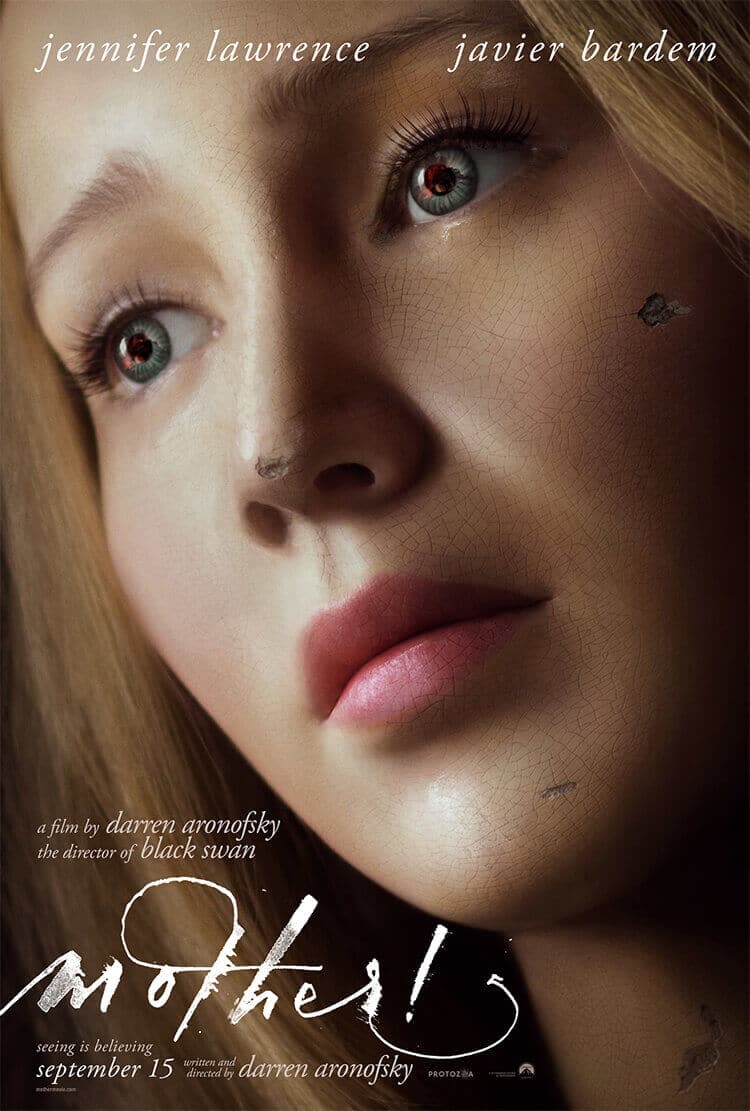 Genre: Drama, Horror, Mystery
Director: Darren Aronofsky
Cast: Jennifer Lawrence, Javier Bardem, Ed Harris
If you like heavy symbolism in the movies you watch, Mother! It's a movie you shouldn't miss. Requiem For A Dream, Black Swan and Pi's legendary director Darren Aronofsky, in this movie; We watch the lives of a young couple living peacefully on their own, their lives turned upside down. Of course, when it comes to Aronofsky, things are not that simple. A disturbing level of chaos reigns in Mother!, especially after halfway through the movie. Anything else we say about it will be spoilers, Mother! You have to watch the movie carefully to understand it.
---
6) Passengers – Space Travelers (2016) | IMDb: 7.0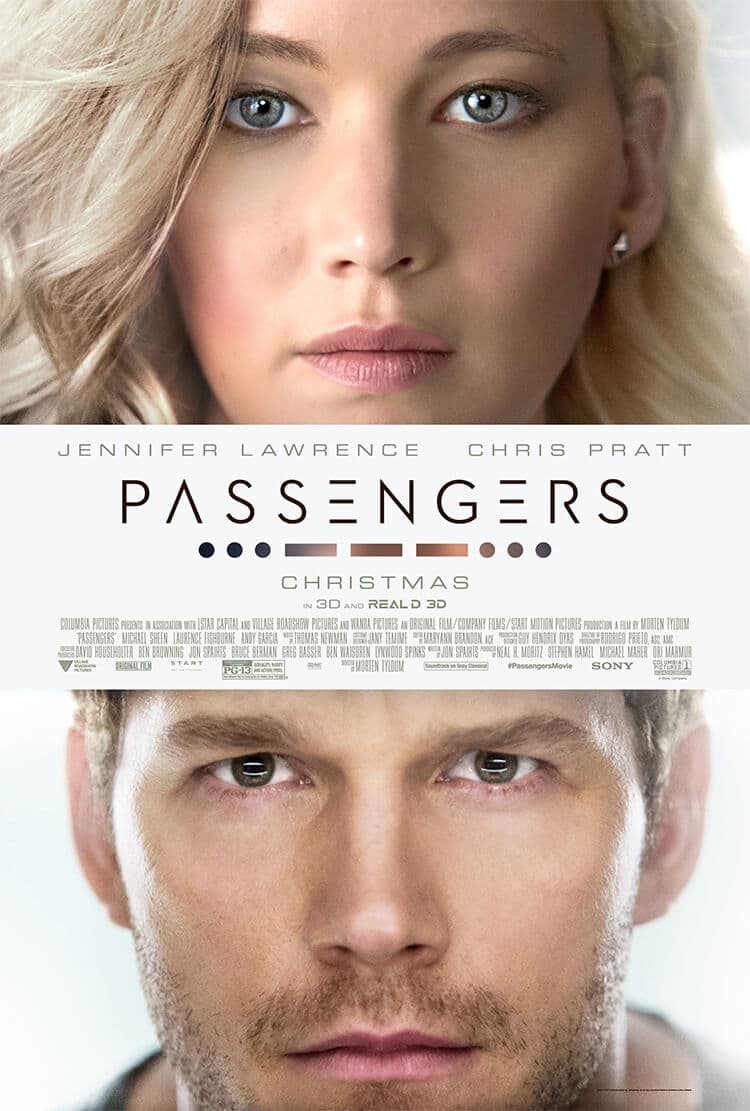 Genre: Drama, Romance, Sci-Fi
Director: Morten Tyldum
Cast: Jennifer Lawrence, Chris Pratt, Michael Sheen
Passengers, which has grossed more than $ 300 million and is a complete "blockbuster", is a science fiction movie with a very interesting scenario. On the ship Avalon, which makes a 120-year voyage to the Homestad colony with 5,000 colonists, one of the passengers, Jim, wakes up 90 years early due to damage caused by the asteroid impact. After a year with Android Arthur on the ship, Jim, who burned a woman named Aurora to be his companion, keeps this secret from Aurora. Falling in love with each other during their time together on the ship, Jim and Aurora are trapped in a spaceship for the rest of their lives.
---
5) Winter's Bone – Fragments of Truth (2010) | IMDb: 7.2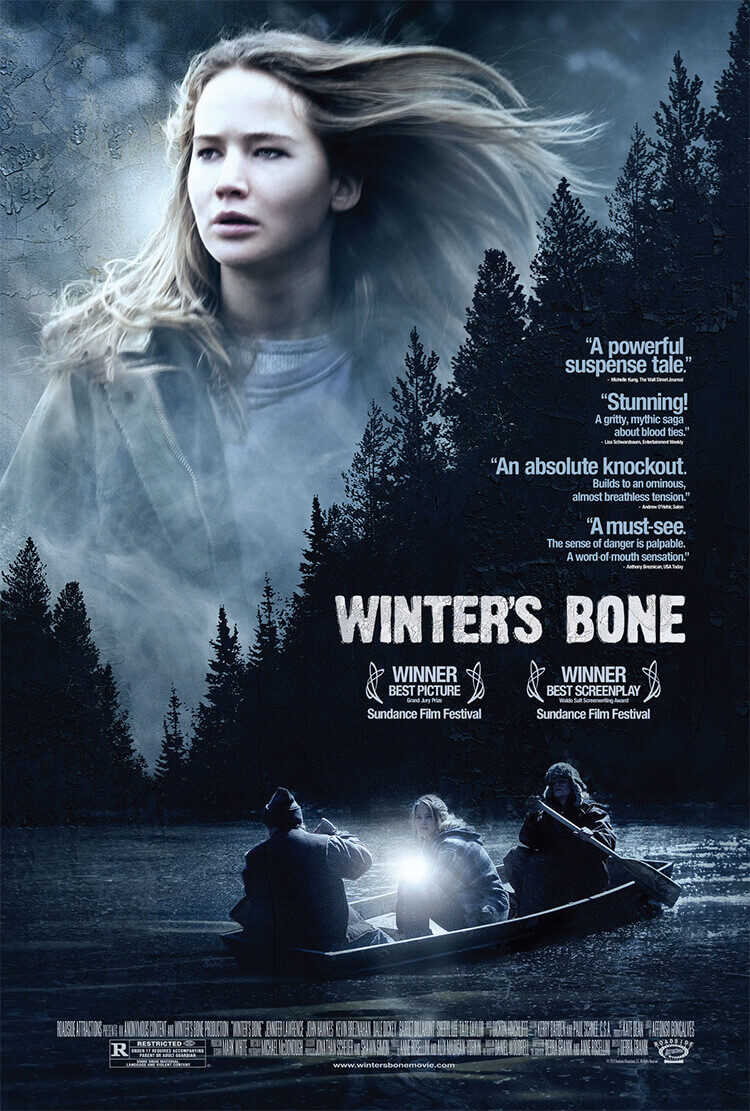 Genre: Drama, Mystery
Director: Debra Granik
Cast: Jennifer Lawrence, John Hawkes, Garret Dillahunt
Jennifer Lawrence's debut film, Winter's Bone, is an emotional drama set in the Ozark Mountains. In this movie adapted from Daniel Woodrell's novel of the same name, we follow the story of 17-year-old Ree Dolly, who has to take care of her two younger siblings and her sick mother. On the one hand, Ree is a sister to her siblings and takes care of her mother, and on the other hand, she is looking for her drug dealer father. Jennifer Lawrence, who was nominated for the Best Actress Oscar for this movie when she was only 20 years old, impresses with her acting.
---
4) American Hustle – Rogue (2013) | IMDb: 7.2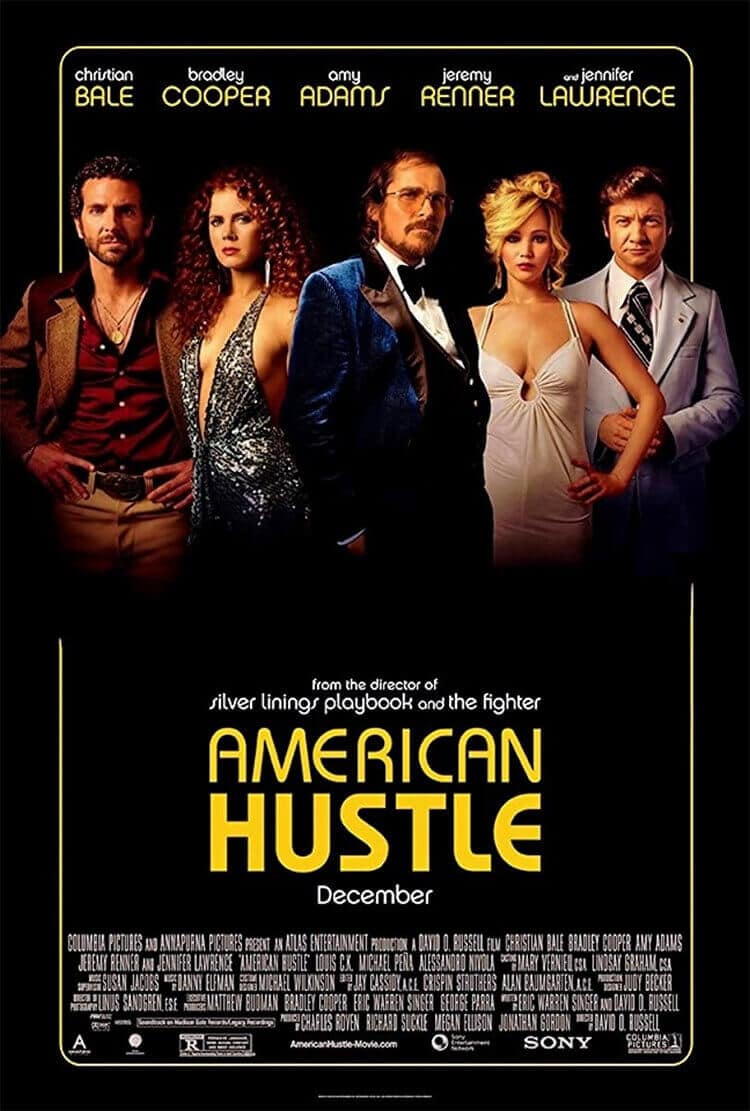 Genre: Crime, Drama
Director: David O. Russell
Cast: Christian Bale, Amy Adams, Bradley Cooper
Hollywood cinema loves to bring real events to the big screen. American Hustle by David O. Russell is also an adaptation of the FBI's Abscam fraud operation that took place in the 1970s. In the movie, the events revolving around the fraudster and FBI informant named Irving Rosenfield, created based on the famous fraudster Melvin Weilberg. Having to work for the FBI after being caught, Rosenfield and his team become the protagonists of Abscam, one of the biggest fraud operations in history. American Hustle, which was nominated for 10 Oscars, returned from the academy empty-handed despite its ensemble cast and budget.
---
3) The Hunger Games – The Hunger Games (2012) | IMDb: 7.2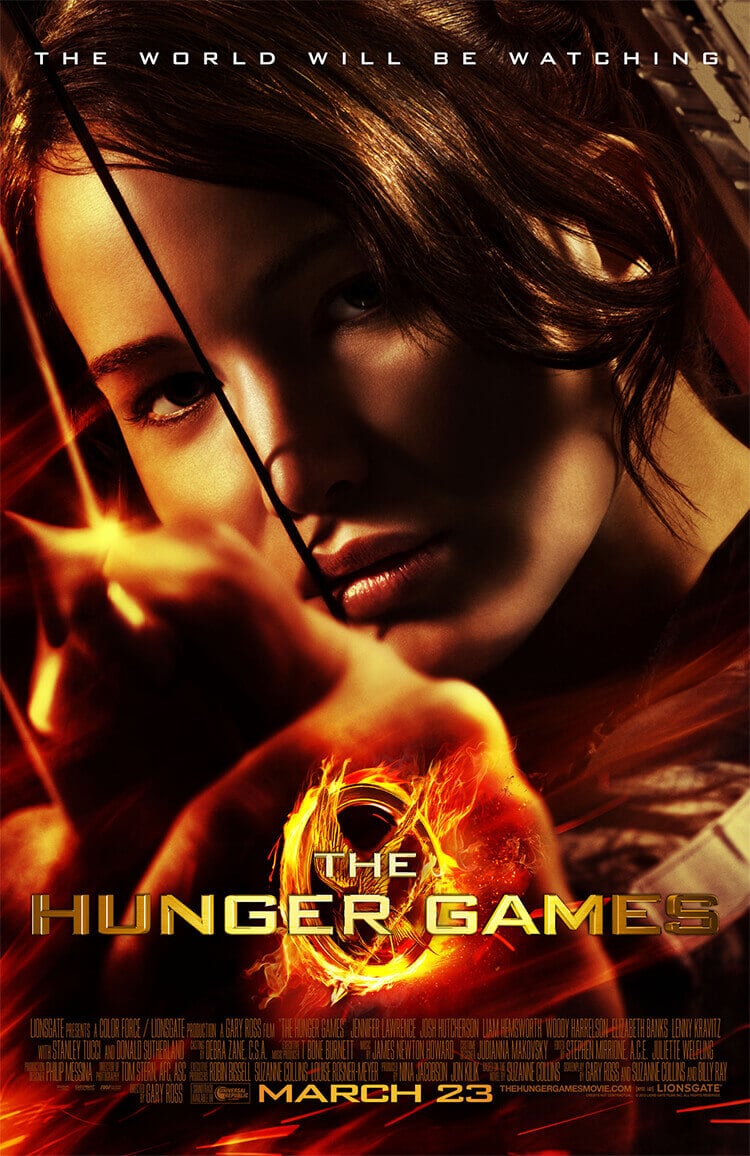 Genre: Action, Adventure, Sci-Fi
Director: Gary Ross
Cast: Jennifer Lawrence, Josh Hutcherson, Liam Hemsworth
Adapted from Suzanne Collins' famous series of the same name, The Hunger Games is also the production that helped Jennifer Lawrence become famous around the world. The Hunger Games chronicles a dystopian future in which North America collapses with famine and drought and is replaced by a nation-state called Panem. In Panem, which consists of a capital named Capitol and 12 regions, the Hunger Games competition is held every year in which two young people selected by lot from each region participate. 24 contestants from each region are trying to survive by fighting to the death with their opponents in these games. One of the first films that come to mind when it comes to Jennifer Lawrence films, The Hunger Games criticizes the violent social structure of the USA.
---
2) Silver Linings Playbook – My Light of Hope (2012) | IMDb: 7.7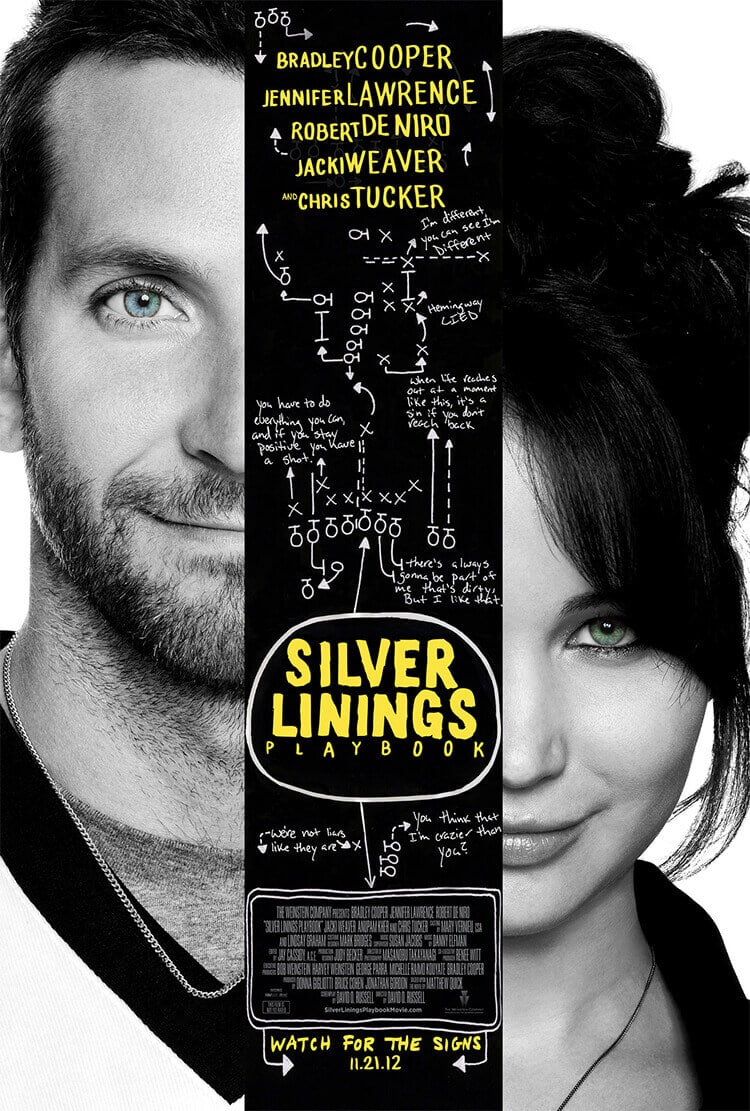 Genre: Comedy, Drama, Romance
Director: David O. Russell
Cast: Bradley Cooper, Jennifer Lawrence, Robert De Niro
Silver Linings Playbook, for which Jennifer Lawrence won the Best Actress Oscar at the age of 22, is based on Matthew Quick's novel of the same name. This movie, which also took home the Best Adapted Screenplay Oscar, tells the experiences of Pat Salitano, a former history teacher who lost everything in a single day. After 8 months of treatment in the rehabilitation center, Pat, who wants to get his life in order, tries to get together with his ex-wife Vicky. Things don't go as planned for Pat, who seeks help with his wife, Vicky, from family friend Tiffany, whom he met at a dinner party. Determined to change his life, Pat is really waiting for a completely different life.
---
1) X-Men: Days of Future Past – X-Men: Days of Future Past (2014) | IMDb: 7.9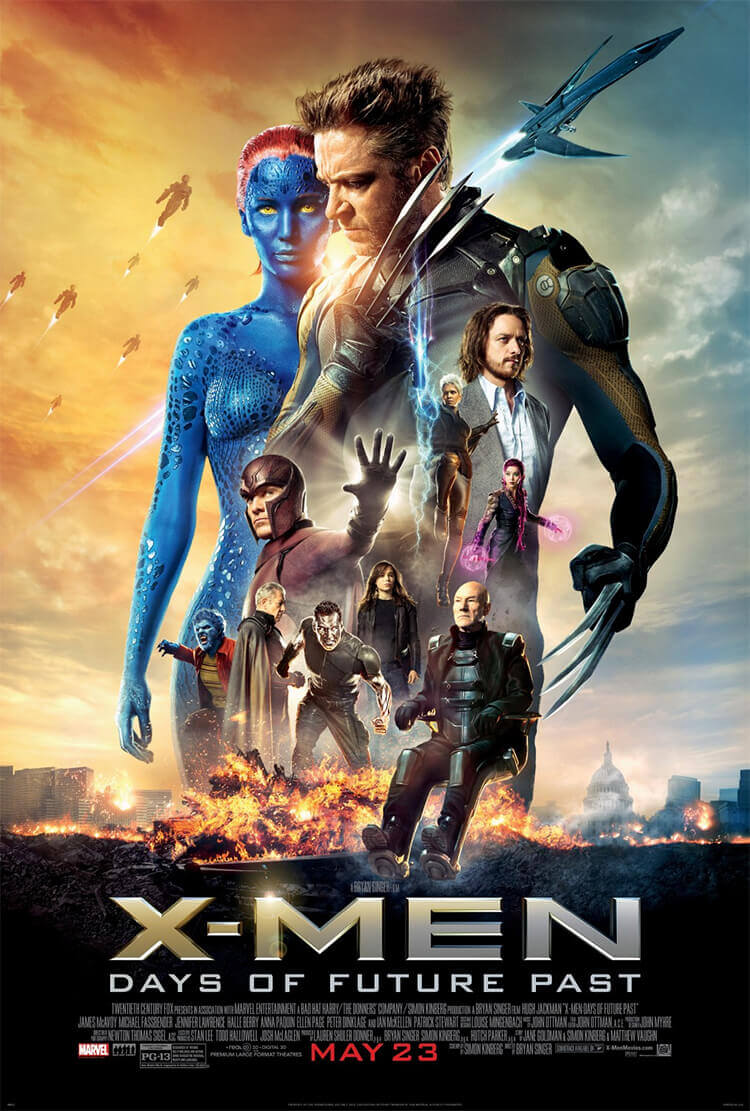 Genre: Action, Adventure, Sci-Fi
Director: Bryan Singer
Cast: Patrick Stewart, Ian McKellen, Hugh Jackman
In fact, Jennifer Lawrence first appears in X-Men: First Class in chronological terms. Playing the character of Mystique instead of Rebecca Romijn, Lawrence appears frequently as Raven, leaving the blue form of Mystique with this role coming to her. More popular than X-Men: First Class, X-Men: Days of Future Past is about our mutant heroes fighting to protect the world, both in the future and the past. Wolverine, who tries to prevent the Sentinel program from starting by going back to the past, is chosen as the only name who can withstand facing his nightmares from the past. Many new details are added to the film, which also mentions the events in the past films, to close the gaps in the previous films.
You may also be interested in these contents: