For the audience who likes to watch movies and integrates with the characters, the works dealing with lived stories are very interesting. In this article, we have compiled 15 films, each more beautiful than the other, that refer to real characters, seem like scenarios for us, but turn into memories of some.
The list of lived movies listed here is based on their ratings on IMDb .
---
15) Soul Surfer – Against the Waves (2011) | IMDb: 7.0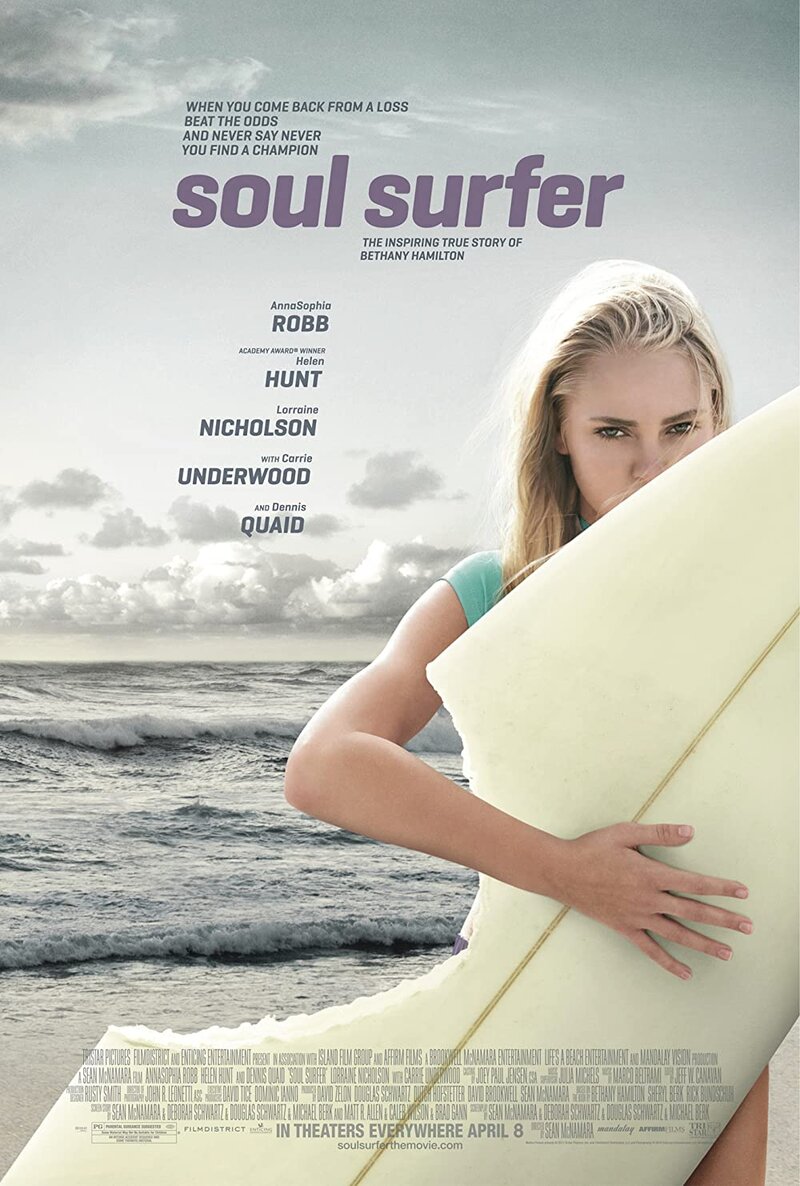 Bethany Hamilton is a young surfer who lost her arm as a result of a shark attack. After this accident, Bethany, who is afraid of the seas she loves, overcomes this fear and sails back to the sea.
---
14) The Aviator – Ruler of the Sky (2004) | IMDb: 7.5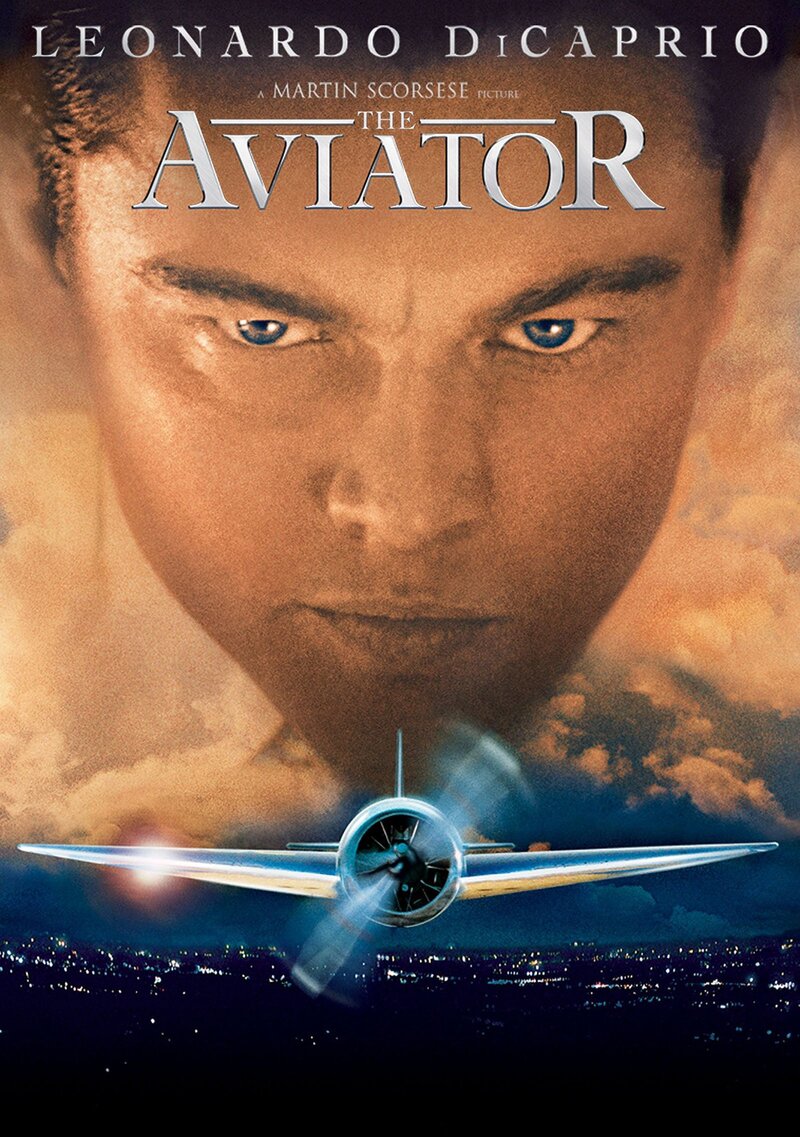 The story of Martin Scorsese 's 2004 film The Aviator is told as follows:
"The movie takes place between the late 1920s and 1940s… Howard Hughes, played by Leonardo DiCaprio, is undoubtedly the 20th century. He was one of the most ambitious personalities of the century… The most daring pilot since Charles Lindbergh, Hughes was a successful businessman, a famous filmmaker and an exemplary risk-taking American.

After his father's death, Howard Hughes made the crazy decision to use the wealth left to him to make a movie about planes fighting in the First World War, and designs a special aircraft by performing his own air shows. Thus, he realizes the highest budget film in history in his own time.

After founding the Hughes Aircraft Company, he became America's most famous pilot after Charles Lindbergh. He manages to stand up against all the conspiracies of the American government and other airlines.

No matter how fast or high he flies, he cannot escape the tempted power of his own personal impulses…"
---
13) 127 Hours – 127 Hours (2010) | IMDb: 7.5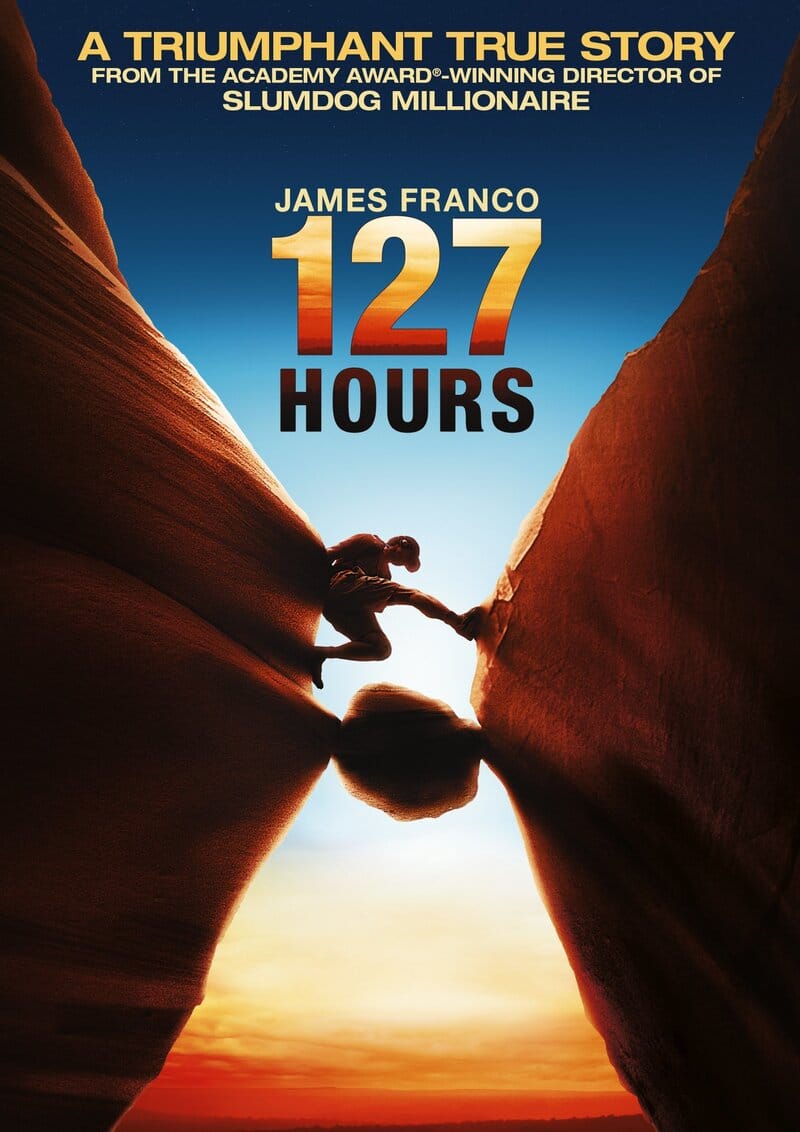 Young mountaineer Aron Ralston sets off unannounced to Moab, near Utah. On this journey that no one knows about, he gets stuck between a big rock and does his best to survive for 5 days.
He waits for help, hungry and thirsty, because of his arm stuck under the rock. But as time passes, he realizes that no one will come, that he does not know where they are. Thus, he realizes that only he can provide salvation.
---
12) Moneyball – The Art of Winning (2011) | IMDb: 7.6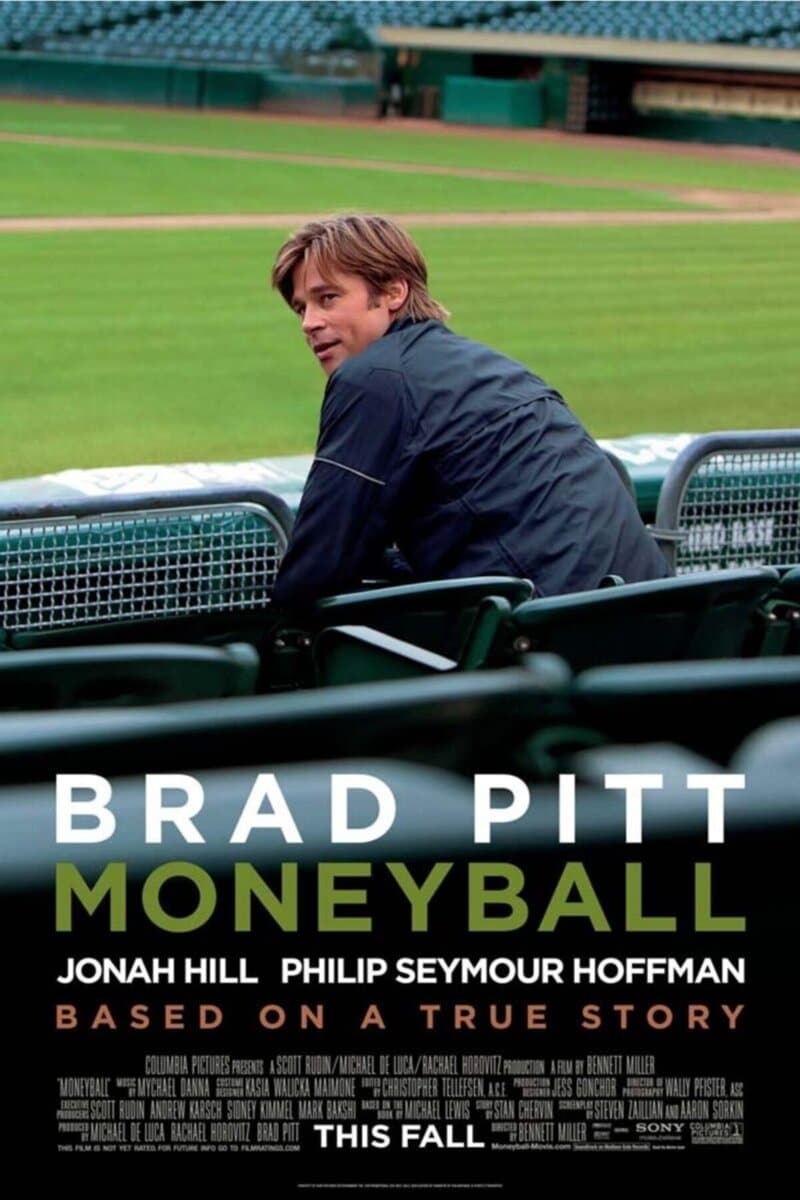 Moneyball is based on the bestselling novel of the same name by Michael Lewis. This movie chronicles the 2002 season, when Billy, the general manager of the Oakland A's, completely disregarded the rules of the player selection process.
Brad Pitt plays Billy Beane, who challenges rich teams when he has no budget and does not give up on what he knows, even though he is branded crazy.
---
11) The Blind Side – Blind Spot (2009) | IMDb: 7.6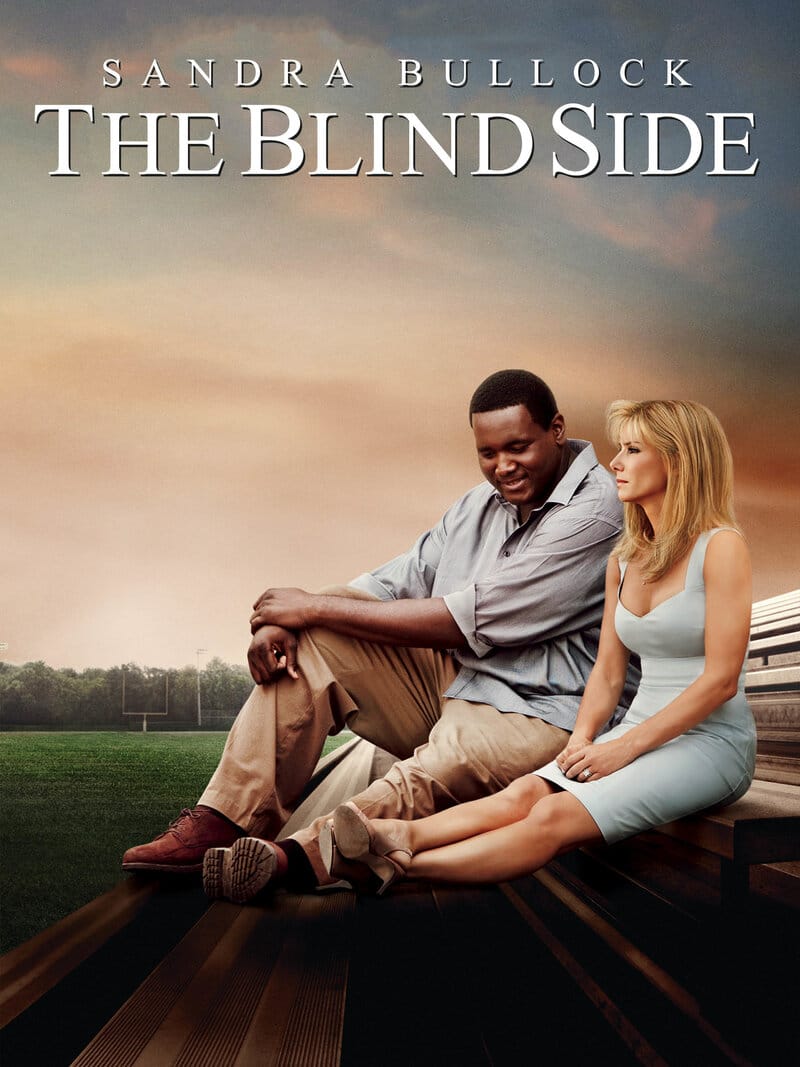 The life of a young man whose mother is a drug addict, who does not know his father, and who is not valued at all among his thirteen siblings, passes on the streets. Life changes when this boy, who fails at school, is adopted by a wealthy family.
The talent of this young man, who started football at school, will be discovered over time and will turn into an athlete that everyone knows.
---
10) The Social Network – Social Network (2010) | IMDb: 7.7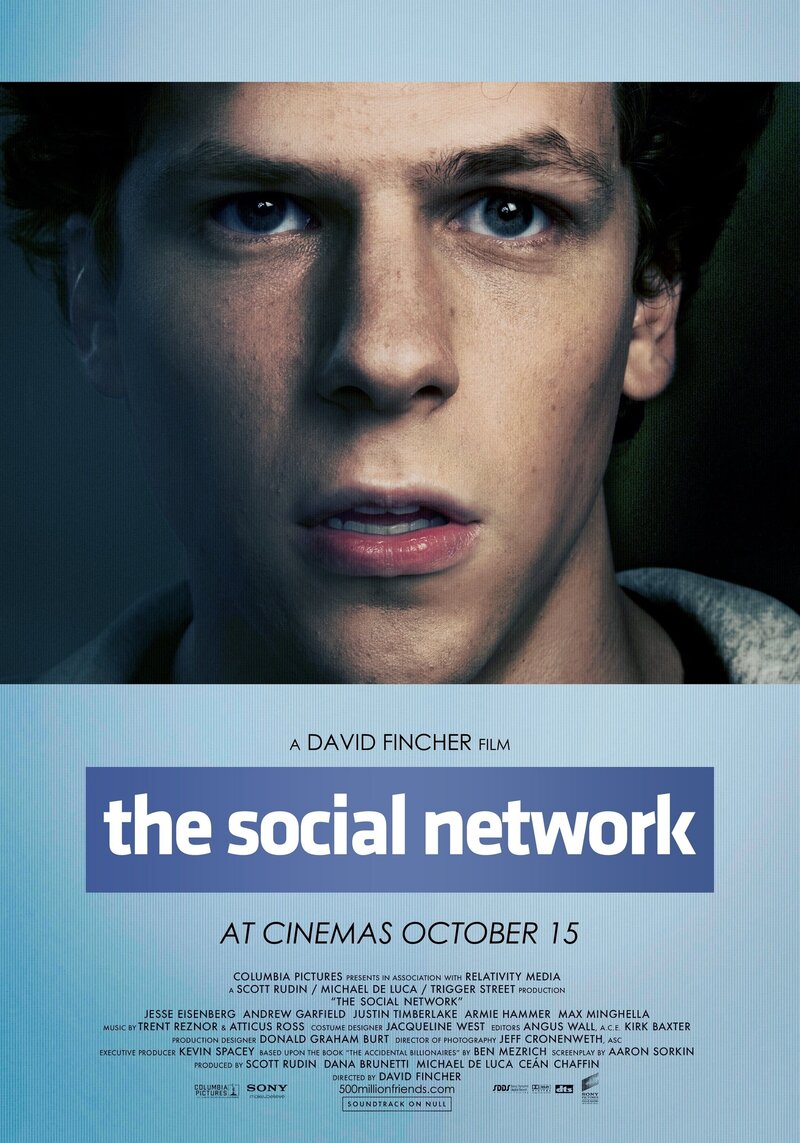 This movie, which tells the story of Mark Zuckerberg, the founder of Facebook, and his friends, is about the year 2003. After Zuckerberg broke up with his girlfriend, he got drunk and hacked into Harvard's system. He wants to take his anger out on his girlfriend from other women he doesn't know. Thus, when the information he received from the Harvard database and the application he wrote are combined, a system emerges where "which girl is voted more beautiful". And it is called "facemash".
Although the site's success is spreading rapidly and being used by everyone, there is a huge security breach and it causes Harvard to react. However, its success has spread so much that this application has turned into "Facebook", which can only be used within the university. Later on, it has become a world-wide practice after its journey to other universities and then to the silicon valley.
This lived-in movie blends the realities behind Facebook with the story of Mark Zuckerberg.
---
9) Titanic (1997) | IMDb: 7.8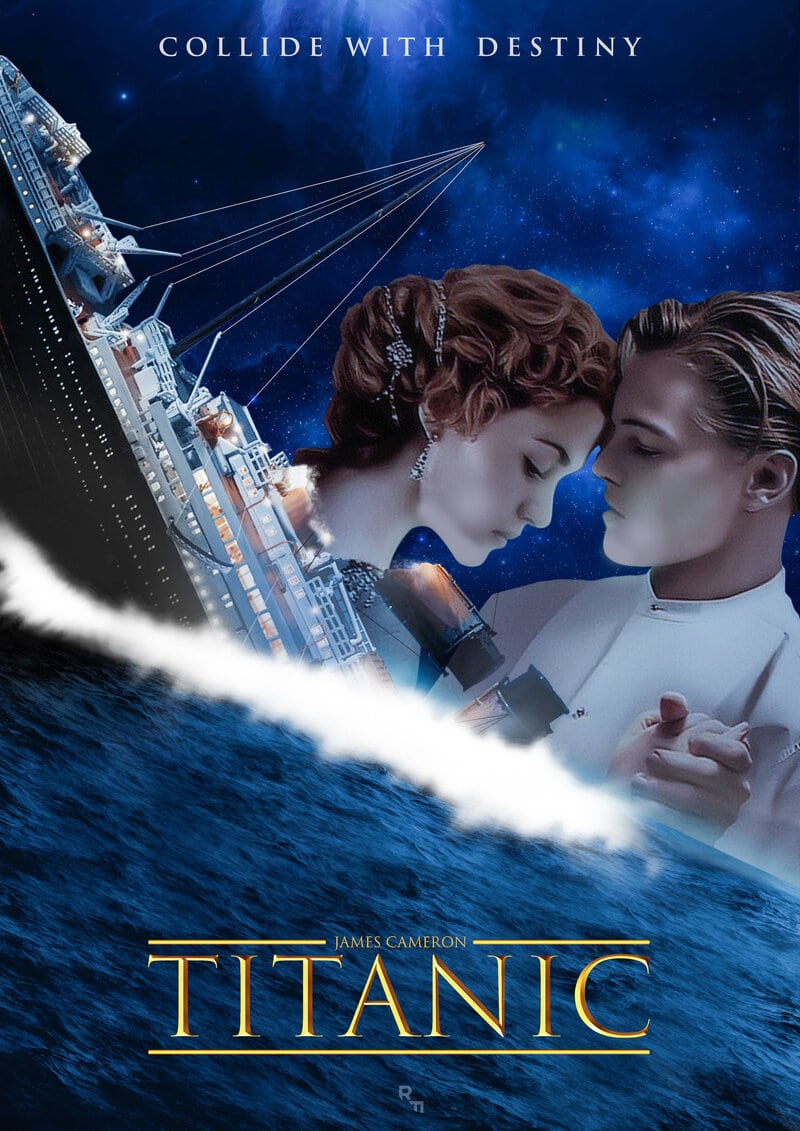 We continue with one of the films that almost everyone thinks of when it comes to lived-in movies.
The giant transatlantic Titanic is almost humanity's show of strength against nature. Thousands of people lost their lives as a result of the collision of the Titanic, which is called "Even God cannot sink", with an iceberg in the open. This "Titanic Disaster", which the world is aware of, has been the subject of a movie with an incredible production.
It is about the love of two young people, Rose and Jack, who belong to different classes on the ship, while the ship is sailing towards disaster.
The fact that the musicians did not stop playing while the ship was sinking took its place among the most iconic scenes.
---
8) Captain Phillips – Captain Phillips (2013) | IMDb: 7.8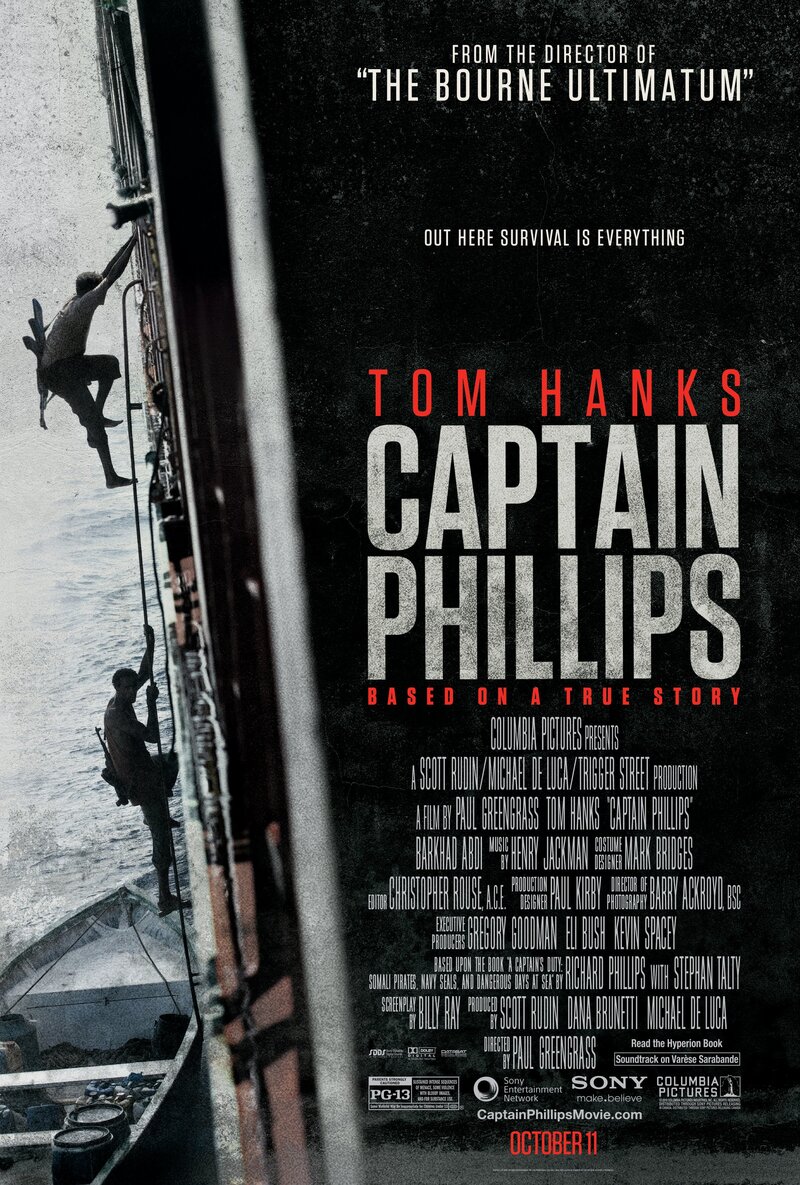 A cargo ship is attacked by pirates off the coast of Somalia. This situation, which is mentioned and experienced, is an event that has not happened to the Americans for nearly 200 years.
Richard Phillips, at the helm, offers himself as a hostage in order to save his crew. You will see the experienced captain, who is in a psychological war with the pirates, both his effort to save his crew and his effort to get out of there alive.
---
7) The Motorcycle Diaries – Motorcycle Diary (2004) | IMDb: 7.8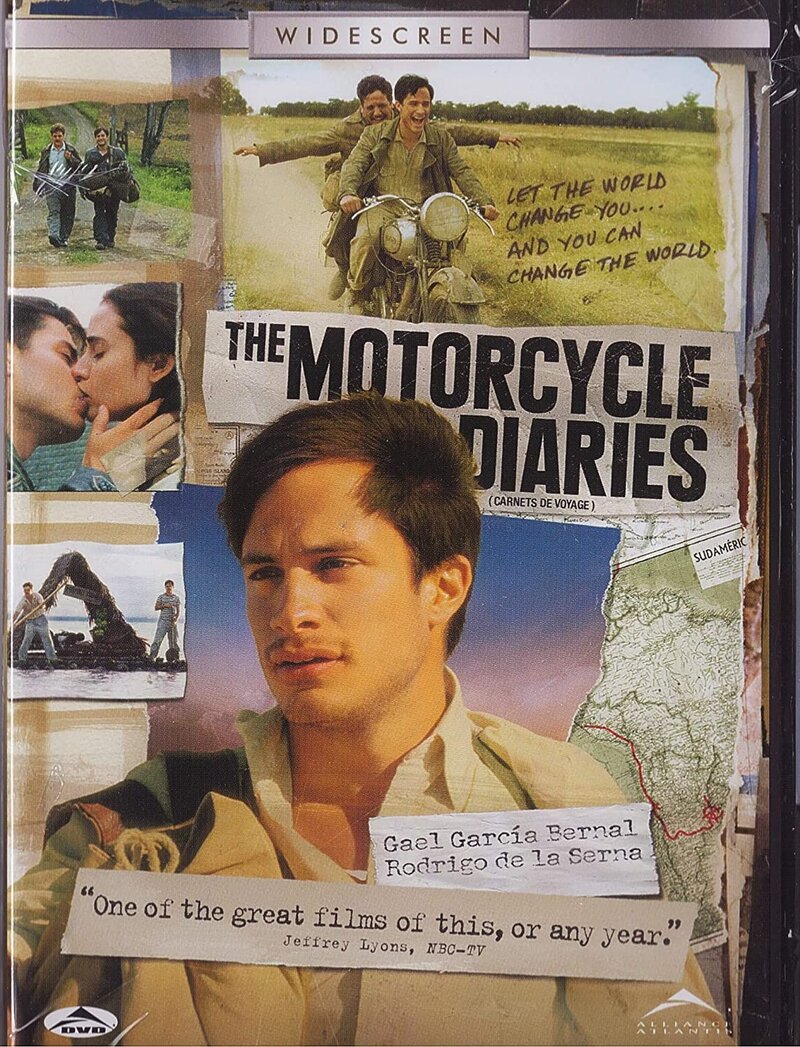 Originally called "Diaros de Motocicleta", it describes the wanderings of Ernesto Che Guevara and his friend Alberto Granado in South America. The story is set in the 1950s and is a co-production of Argentina, France, Peru, Germany, the United States and Chile.
Che, from the wealthy families of Buenos Aires, will discover the real Latin America after a motorcycle trip with his friend. This journey, in which the difference between the wealthy and the poor will be worked out to the bone, will also shape Che's future.
The movie is based on Che's diaries.
---
6) Catch Me If You Can – Catch Me If You Can (2002) | IMDb: 8.1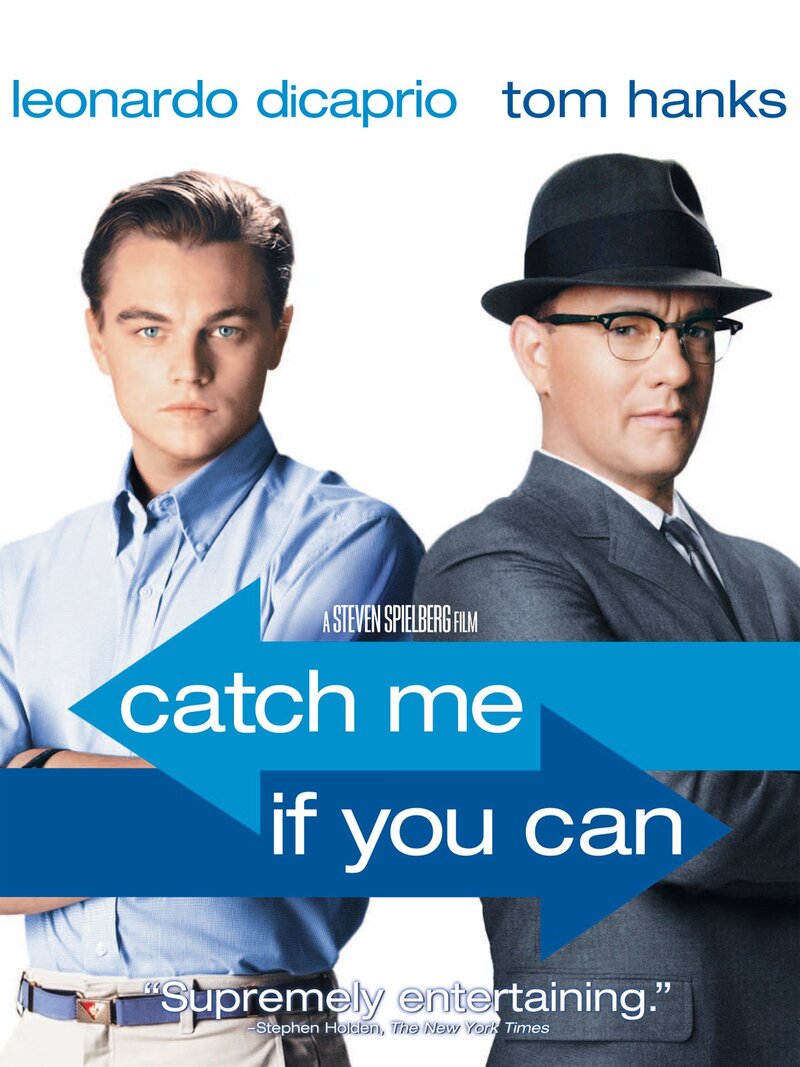 Directed by Steven Spielberg, the movie stars Tom Hanks and Leonardo DiCaprio.
It is about a man who is still very young, disguising himself as FBI agents. In the movie, the crimes of Frank Abagnale Jr., a pilot in the Pan American World airline, a prosecutor in Louisiana, and a fraudster posing as a doctor in Georgia are told.
---
5) Hachi: A Dog's Tale – Hachi: A Dog's Tale (2009) | IMDb: 8.1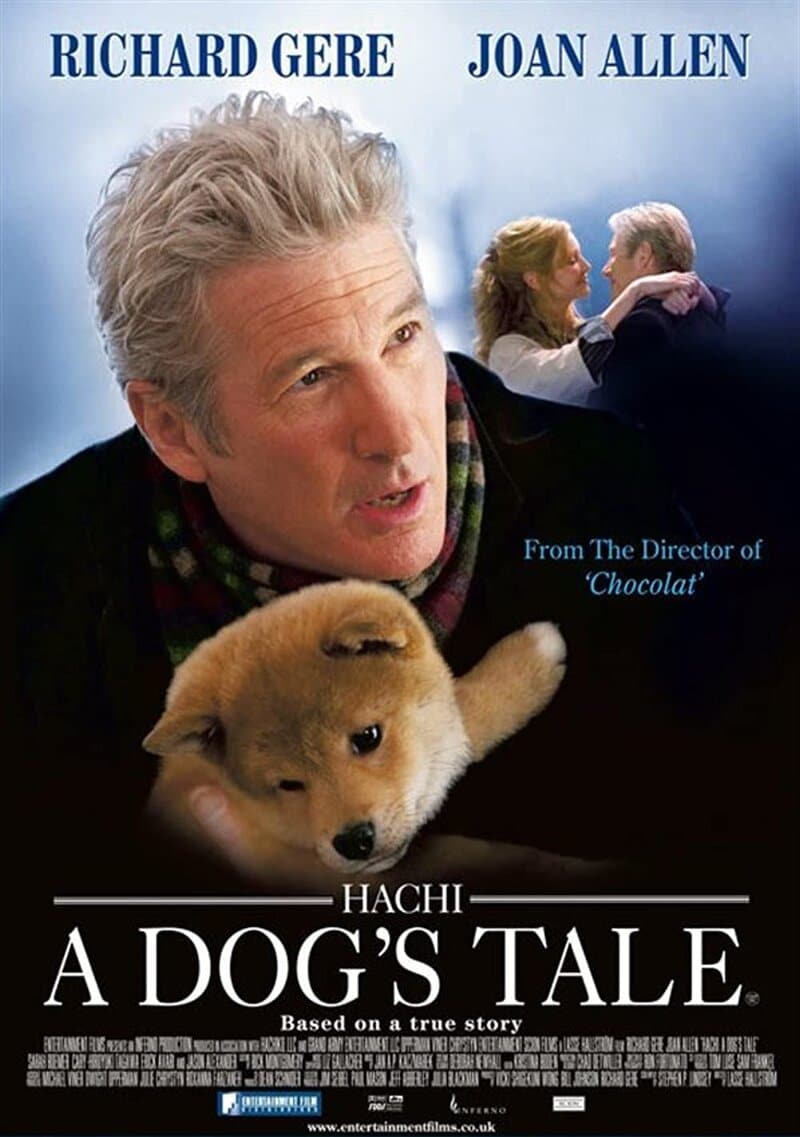 Professor Parker Wilson, played by Richard Gere, finds a dog at the train station and takes it home. The relationship between the professor and Hachi, who initially broke down with his wife because of this Akita dog, grows stronger.
After a short time, Hachi, who endears himself to the whole family, leaves Wilson to the train station every morning on his way to work, and waits for him at the same place at the time of his return. Thus, he becomes the professor's companion.
Hachi is based on the true story of a dog who lived in Japan. The statue of Hachi, who is famous all over the world with his devotion to his owner, is located at the train station, where he has been waiting for his owner for years.
---
4) Downfall – Downfall (2004) | IMDb: 8.2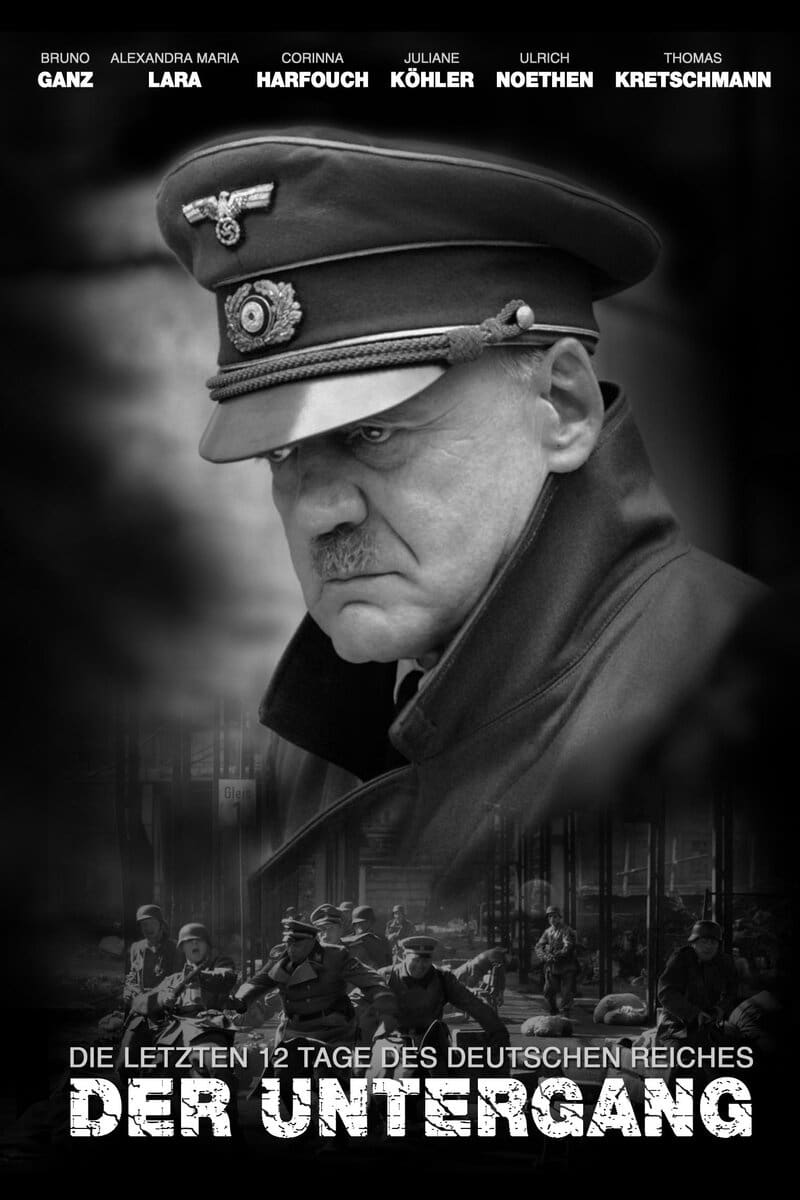 Its original name is "Der Untergang".
Adolf Hitler is a dictator who is known to the world for his cruelty and ruthlessness. 2. The world, which was bipolar before World War II, unites to get rid of Hitler.
This true film about Hitler's last days is told from the perspective of his secretary, Traud Junge. Hitler cannot accept defeat and does not leave the city. He marries Eva Brown before committing suicide as a last resort. They then commit suicide together.
---
3) Braveheart – Braveheart (1995) | IMDb: 8.3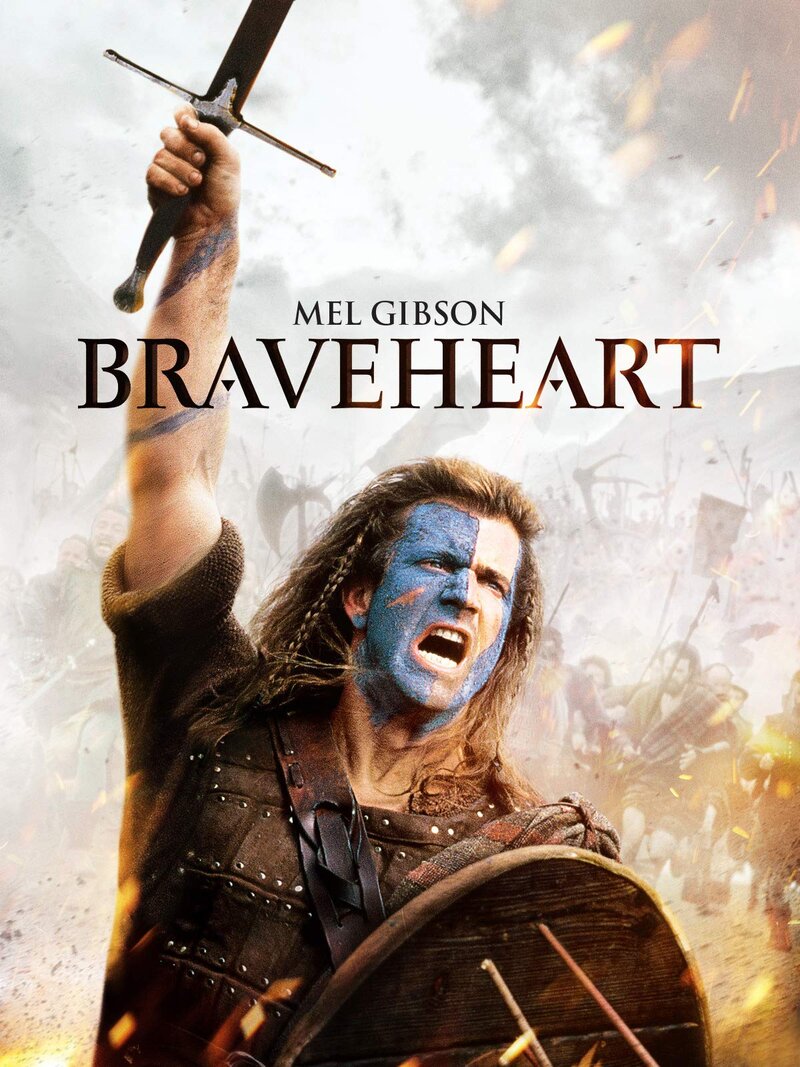 Braveheart, in which Mel Gibson played and also directed the legendary Scottish folk hero William Wallace, quickly became one of the cult films.
Returning to his hometown after suffering great pains, Wallace wants to lead a quiet life. But after meeting his childhood sweetheart, his life will not pass as calmly as he wanted.
British soldiers try to rape William's childhood sweetheart, Murron. William saves her, but this causes the death of the woman and even the change of an era.
---
2) The Pianist – Pianist (2002) | IMDb: 8.5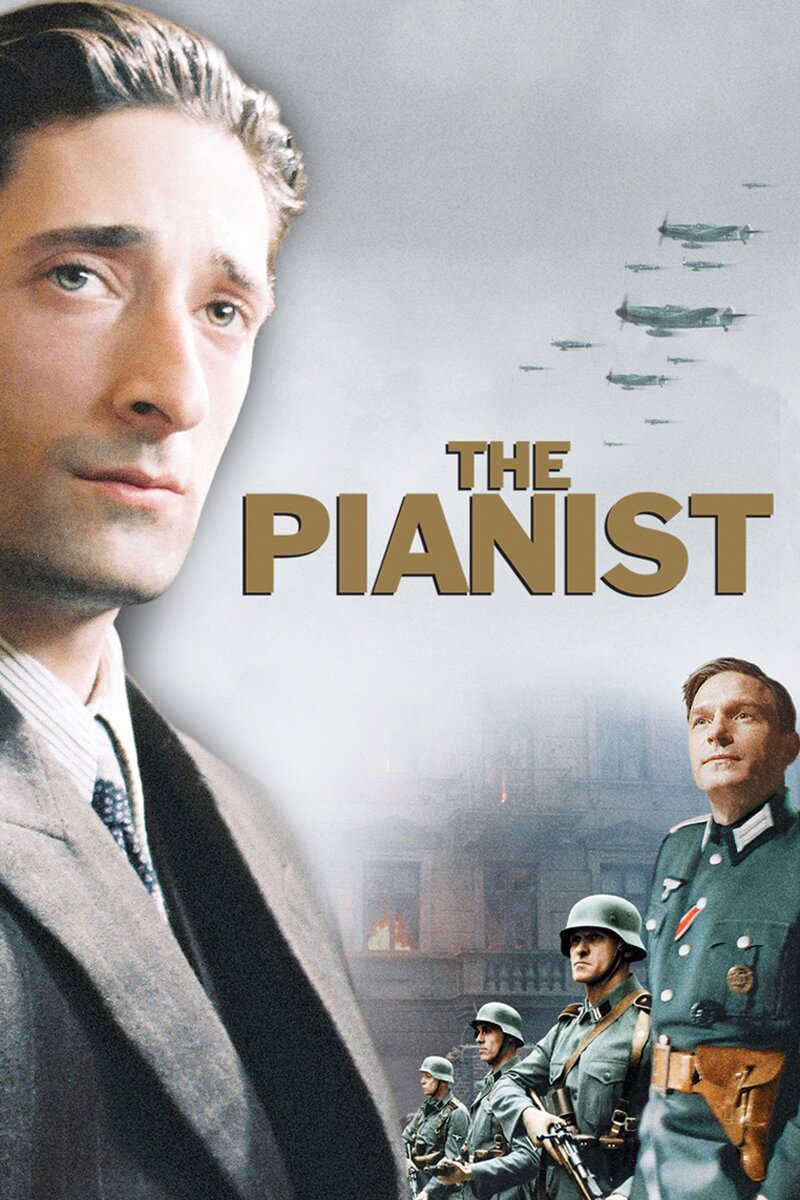 It is a real drama that took place during World War II. It is adapted from the same book in which the famous Polish pianist Wladyslaw Szpilman tells his memories.
The film is about the pianist's struggle for survival in Warsaw, who escaped from a prison camp when living in Nazi -occupied Poland was no longer possible. The famous pianist, who led a life of misery, will fight with the people despite what has happened to him.
This work, which maintains its influence and quality until today, is one of the first films that come to mind when it comes to lived film.
---
1) Schindler's List – Schindler's List (1993) | IMDb: 8.9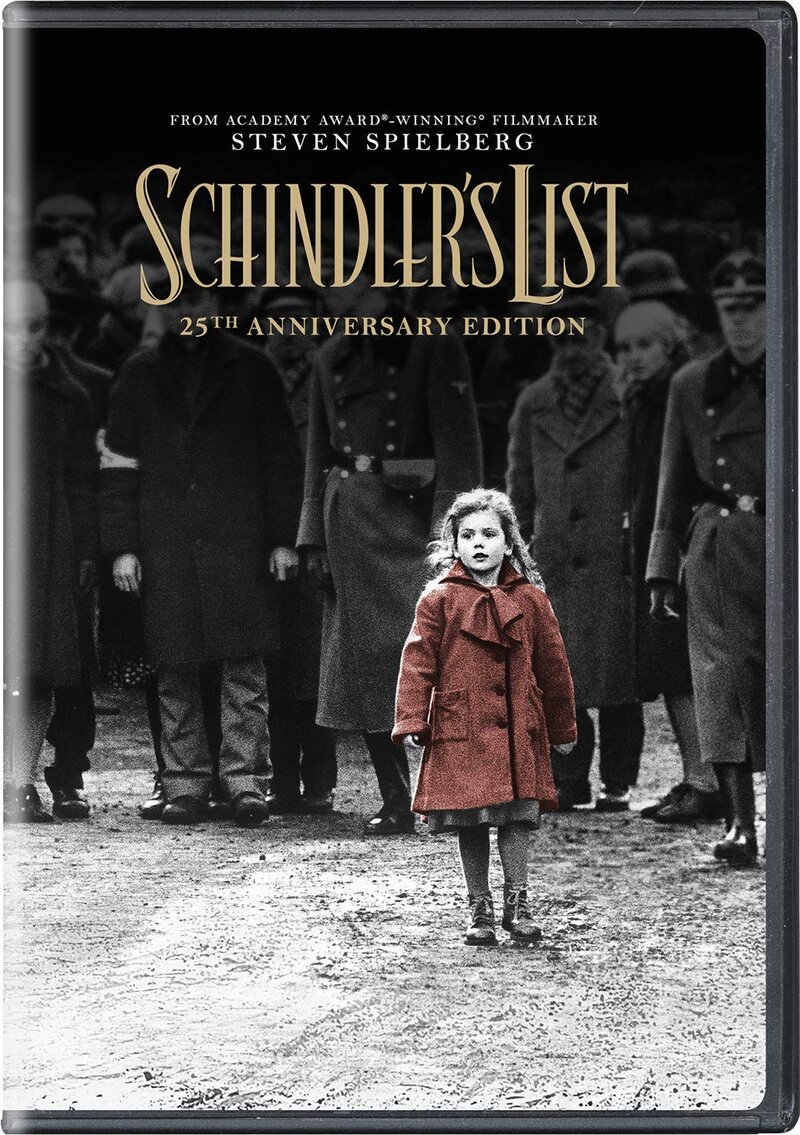 The movie Schindler's List is directed by a German businessman named Oskar Schindler. It is about saving the lives of hundreds of Jews by employing Jews in the factory he founded in Poland during World War II.
Schindler, who wanted to put an end to the increasing massacre of Jews in those years, spent all his wealth for this cause.
This masterpiece, directed by Steven Spielberg, is considered one of the highest quality productions today, although it was produced in 1993.
This post is also available in: Türkçe Français Español Deutsch