Lars von Trier movies are movies that most of us watch fondly. Lars von Trier, who was born in Denmark in 1956, is a successful director known for his rebellion against the rules of cinema that are getting harder day by day. The camera, which was gifted to Trier when he was only 11 years old, enabled him to progress on the path of directing. He shoots his first movie at the age of 11 with his own camera. He prepares films to be screened in independent film festivals with the images he took during his high school years.
He continues his education in the direction of cinema, which is his passion. Two short films he shot while he was a student at the film school in Denmark were selected as the best films at the Munich Film Festival. We have listed the most popular films of the director, who has fit many films into his career, which he started at a young age.
---
Lars von Trier Movies
1) Antichrist – Antichrist (2009) | IMDb: 6.5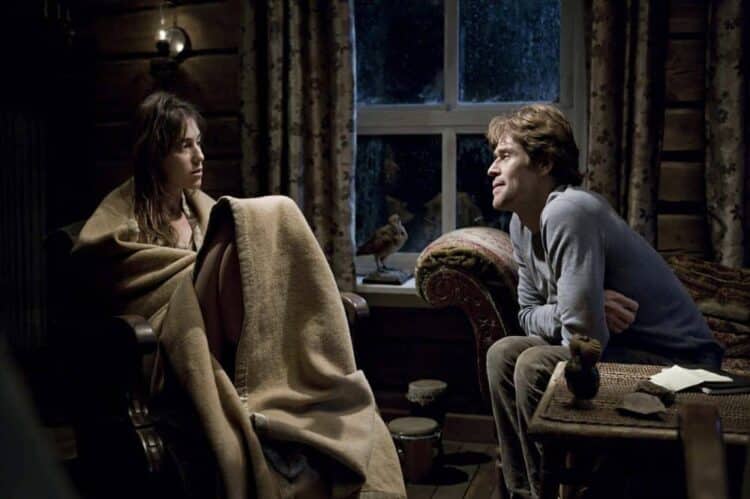 Genre: Drama, Horror, Thriller
Cast: Willem Dafoe, Charlotte Gainsbourg, Storm Acheche Sahlstrom
The first film in our list of Lars von Trier films is the 2009 experimental horror film Antichrist. Are you ready to watch the day-to-day change of a couple who lost their children? The grieving parents who lost their children enter into a great change. The woman gradually begins to become aggressive. At the same time, he begins to exhibit quite aggressive sexual behaviors. The man, on the other hand, leaves his own personality and moves on to become a different person by adopting different visions.
---
2) Melancholia – Melancholia (2011) | IMDb: 7.1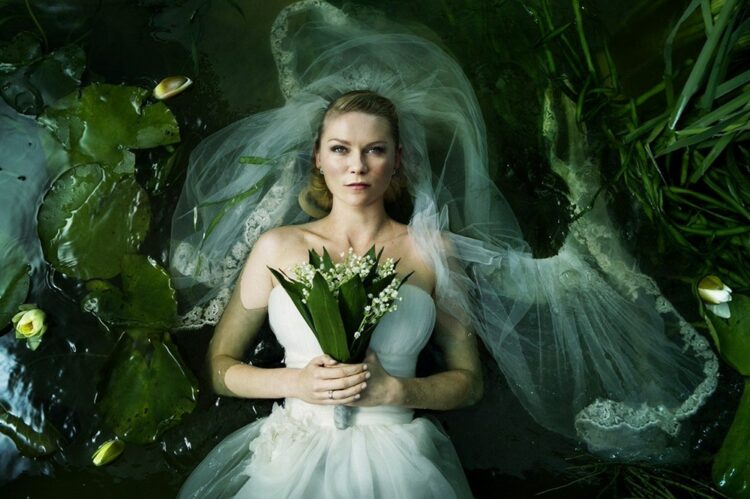 Genre: Drama, Science Fiction
Cast: Kristen Dunst, Charlotte Gainsbourg, Kiefer Sutherland
The other movie in our list of Lars Von Trier movies is Melancholy, which was released in 2011. Claire's brother, Justin, and Michael throw a very crowded and flamboyant party at Claire's house to celebrate their marriage. Although the two sisters are close, they have different personalities. Unlike Claire, Justin is more introverted and prone to melancholy.
As the celebration continues with extremely beautiful moments, something goes wrong. The planet behind the Sun, named Melancholy, changes its orbit and approaches the Earth moment by moment. The movie is highly appreciated by the audience. In addition to the audience, it won an award in Cannes and put its name among the unforgettable films.
---
3) The House That Jack Built – The House That Jack Built (2018) | IMDb: 6.8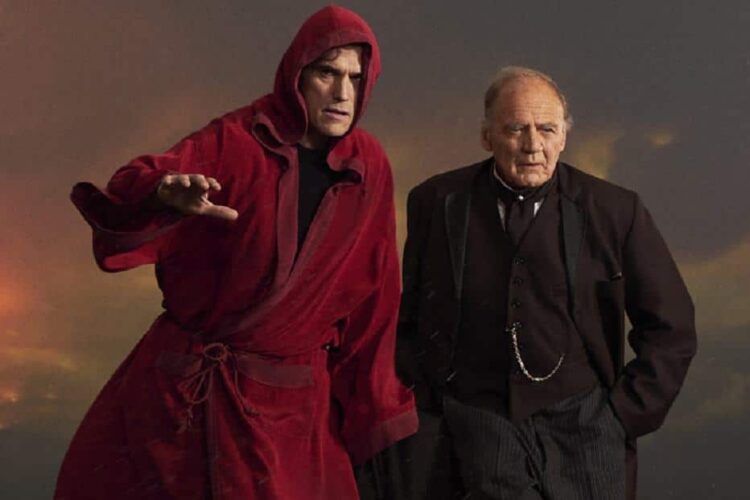 Genre: Drama, Crime, Horror
Cast: Matt Dillon, Bruno Ganz, Uma Thruman
The House That Jack Built was loved by some audiences with its scary scenario and realistic visuals, but it was also heavily criticized by others. In serial killer movies, we generally watch the story from another perspective. This time, however, you can watch the entire movie through the eyes of a serial killer. Are you ready to watch the story of Jack, who committed many murders over 12 years?
---
4) Nymphomaniac 1-2 – Confession 1- (2013) | IMDb: 6.8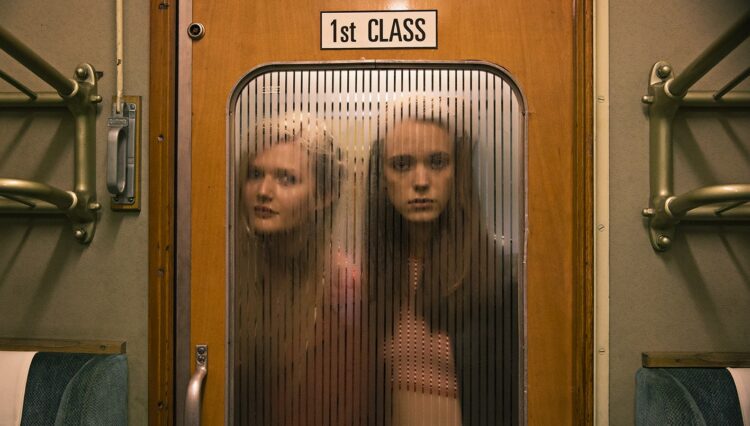 Genre: Drama
Cast: Charlotte Gainsbourg, Stellan Skarsgard, Stacy Martin
Are you ready to watch the story of a nymphomaniac named Joe through the eyes of Lars Von Trier? A handsome young man named Seligman finds Joe beaten up on the street at night on a very cold winter day. He picks it up and takes it home. Helps Joe with hot drinks so he can recover. Joe, who started to wake up in a very bad situation, slowly starts to come to himself after waking up. In this process, he begins to tell Seligman one by one what he has been through in the half-century that has passed since the day he was born. The film duo, which has a sensitive content, is one of the most admired Lars Von Trier films.
---
5) Dogville (2003) | IMDb: 8.0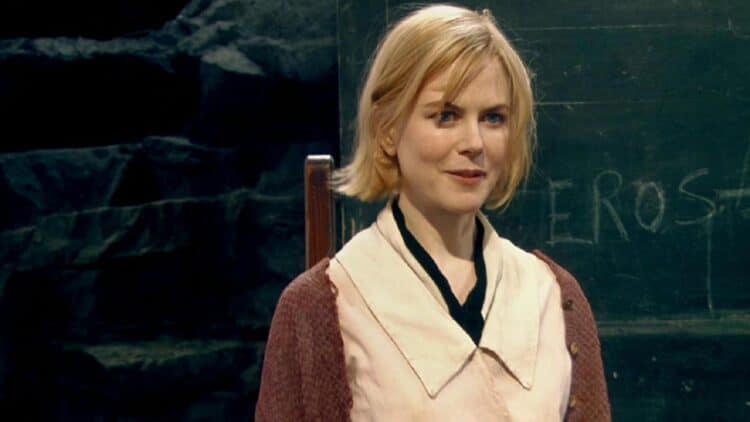 Genre: Crime, Drama
Cast: Nicole Kidman , Paul Bettany, Lauren Bacall
Grace is a woman living in America in the early 1900s. But she is not an ordinary woman. Trying to escape from a notorious mafia, Grace goes to a town to hide and take shelter. The townspeople welcome this young and beautiful woman for the first time. As everything is going well, things slowly start to change. The townspeople begin to feel uncomfortable with the woman's presence. Because Grace's presence puts the lives of the townspeople in danger. Grace, who has a hard time in this process, begins to see the true face of the townspeople.
---
6) Manderlay (2005) | IMDb: 7.2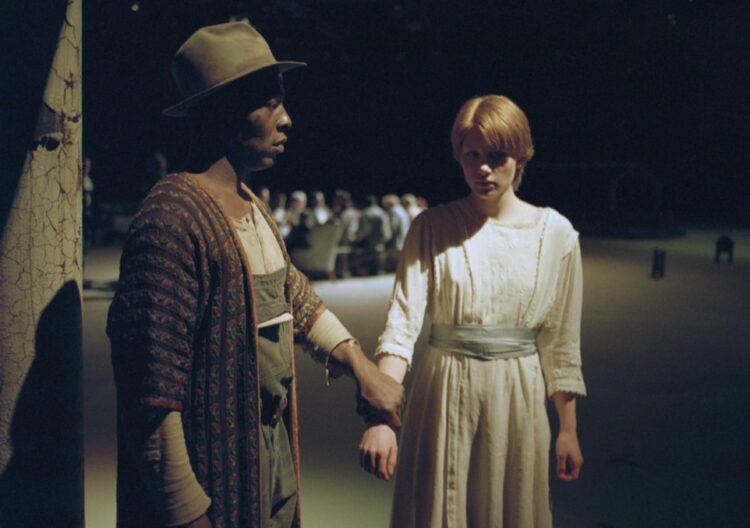 Genre: Drama
Cast: Bryce Dallas Howard, Isaach De Bankole, Danny Glover
Manderlay, a sequel to the Dogville movie, is another movie on our list of Lars Von Trier movies. Dreaming of a better life , Grace and her father decide to leave Dogville, where they have lived for many years. The two set off and head south. For Grace, who dreams of changing things, this journey is an adventure full of brand new adventures. Their path ends in a village in the south where slavery dominates. This is a very suitable place for Grace to work. Seeing the power to change things here, Grace takes action. As a first step, he prefers to settle in this village. It is then ready for the challenges to come.
---
7) Dancer in the Dark (2000) | IMDb: 7.9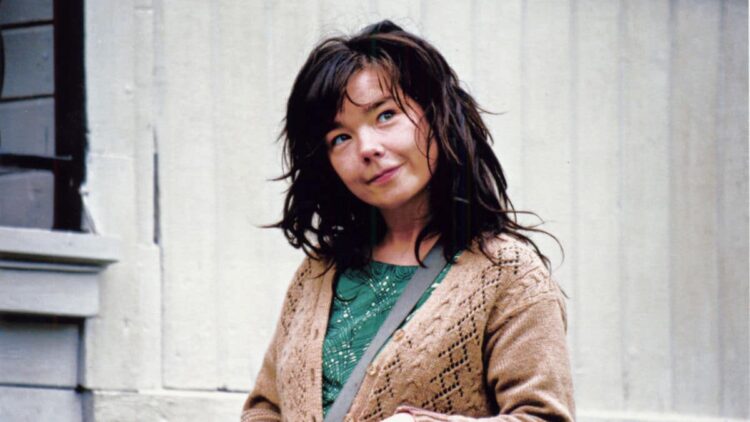 Genre: Crime, Musical, Drama
Cast: Bjork, Catherine Deneuve, David Morse
A woman named Selma Jezkova lives with her 10-year-old son. They struggle to spend their days and nights in a trailer where the situation is not heartening. The reason they have to try is a genetic and inherited disease that Selma Jezkova has. This is a disease that blunts Selma's eyesight day by day and will one day leave her blind.
Selma works hard to save money. Because this disease was passed from him to his son. She works so that one day her son, whom she loves more than her life, will not experience the difficulties that Selma is going through right now. Their lives are turned upside down as their lives are tough but beautiful. Now, different and more difficult days are waiting for mother and son.
---
8) The Idiots – The Idiots (1998) | IMDb: 6.8
Genre: Comedy, Drama
Cast: Bodil Jorgensen, Jens Albinus, Anne Louise Hassing
The other movie of our Lars Von Trier movies list, Geriekanlar, is another work that divides the audience into two with its brain-burning scenario. A group of friends consisting of very intelligent people begin to pretend to be mentally retarded without using their intelligence. With this imitation, they disrupt the order around them.
Not only do they disrupt the order of their surroundings. New members are included in this team from time to time, which does not hesitate to get involved in the society. Each time they increase their dose a little more.
---
9) Breaking the Waves (1996)| IMDb: 7.8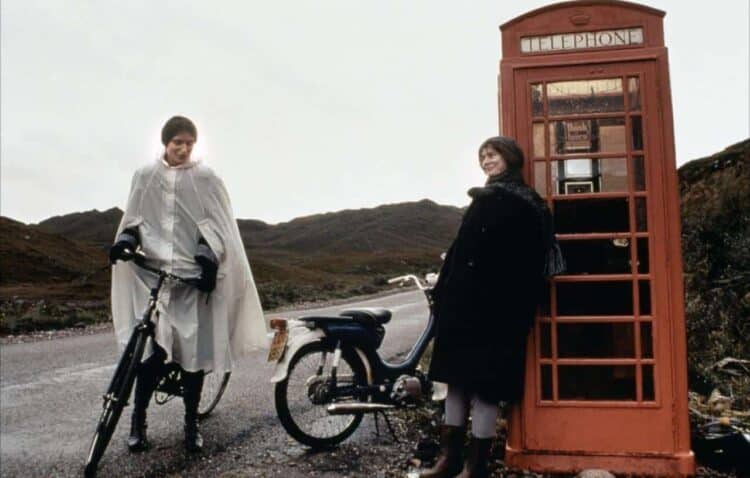 Genre: Drama
Cast: Emily Watson, Stellan Skarsgard, Katrin Cartlidge
How about a little refreshment in the Scottish land of the 1970s? Bess lives in a town that was at the time notorious for being very conservative. She falls in love with a Danish oil worker named Jan and her life begins to change. She is afraid of losing this love and immediately marries Jan.
After marriage, her life starts to go much better. After these beauties, his belief in God increases day by day. While everything is going well in their lives, Jan has a terrible accident at work. His neck is broken and his life is turned upside down. Paralyzed, Jan no longer feels his body. In this case, he does not have any sexual life with Bess. Embarrassed by Bess, Jan tells her that she wants Bess to find a new lover and come and tell her about how she felt while making love with the person she found. When Bess first hears about it, she immediately rejects the request. But as time passes, he begins to think that this is actually God's will.
---
10) Epidemic (1987) | IMDb: 6.0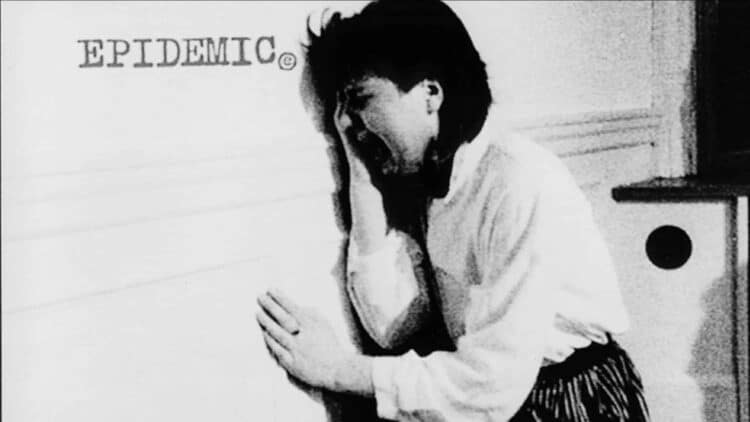 Genre: Drama, Horror
Cast: Allen De Waal, Ole Erns, Michael Gelting
A director and screenwriter who are devoted to cinema join hands and roll up their sleeves to write a script. They decide to name the project they have been working on for days, "Dog and Whore". The scenarios that they think they will show the producer and get approval are subject to the benevolence of technology. The scenarios of the duo, who saved everything on the computer, are completely deleted from the computer and their hands are left empty.
It is very upsetting for the couple to be faced with such a frustrating situation. They decide that it is impossible for them to rewrite the same project. They begin to write a new script. This start will not only be the beginning of a new scenario, but also the beginning of nightmarish times. The scenario they wrote about a pandemic is progressing well. However, simultaneously with the scenario, an epidemic begins to occur in their cities.
---
11) The Boss of it All – Emret Patronum (2006) | IMDb: 6.6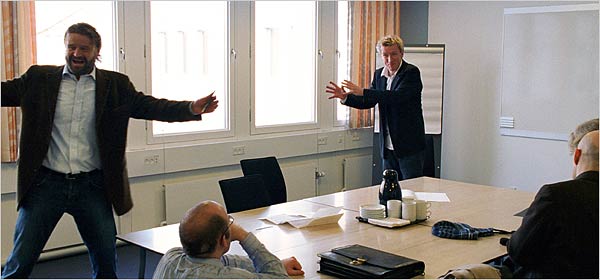 Genre: Comedy
Cast: Jens Albinus, Peter Gantzler, Friðrik Þór Friðriksson
Another popular movie of our Lars Von Trier movies list is Emret Patronum. Are you ready to watch the complex story of a highly intelligent man? This man, who owns an IT company, also does a lot of dirty work in the back. However, in order to cover up this dirty work, he hides that he is the owner of the company. Creates an imaginary boss. At first, this fictitious boss lie works out quite successfully.
The life of this man, who is tired of work and decides to sell the company, starts to get mixed up. Because everyone who wants to buy the company wants to meet that imaginary boss first. He decides to hire a player to deal with this situation. The player will act as the imaginary boss and sell the company.
---
12) The Element of Crime – The Element of Crime (1984) | IMDb: 6.7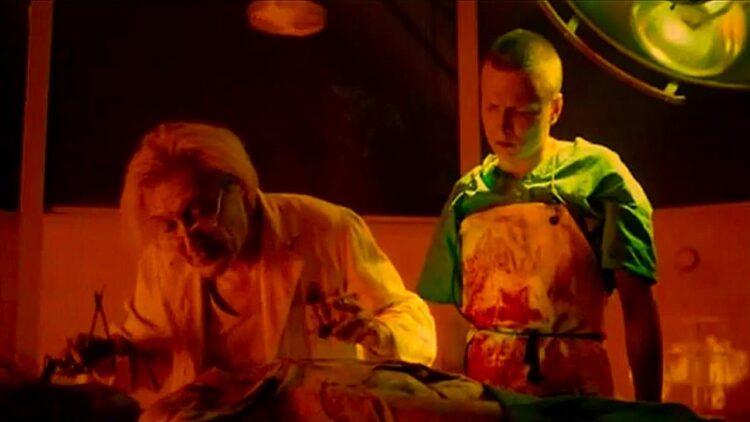 Genre: Crime, Drama, Thriller
Cast: Michael Elphick, Esmond Knight, Me Me Lai
Fisher is an ex-cop. Years later, he begins to live in a city in Europe where he will live his nightmares. There are constant murders in this city and it is not known who committed these murders. Fisher contacts many people to solve these murders. However, none of them come to fruition. Eventually, he begins to seek help from an old friend who is the author of the book "The Element of Crime". The methods suggested by his friend to use are not quite normal.
This post is also available in: Türkçe Français Español Deutsch