Iranian films are among the most admired films of the cinema world. We have compiled for you the most admired Iranian films of all time, which are highly appreciated by moviegoers with their subjects and shooting style. We wish you a good viewing.
---
20) I'm Taraneh – I'm Taraneh (2002) | IMDb: 7.1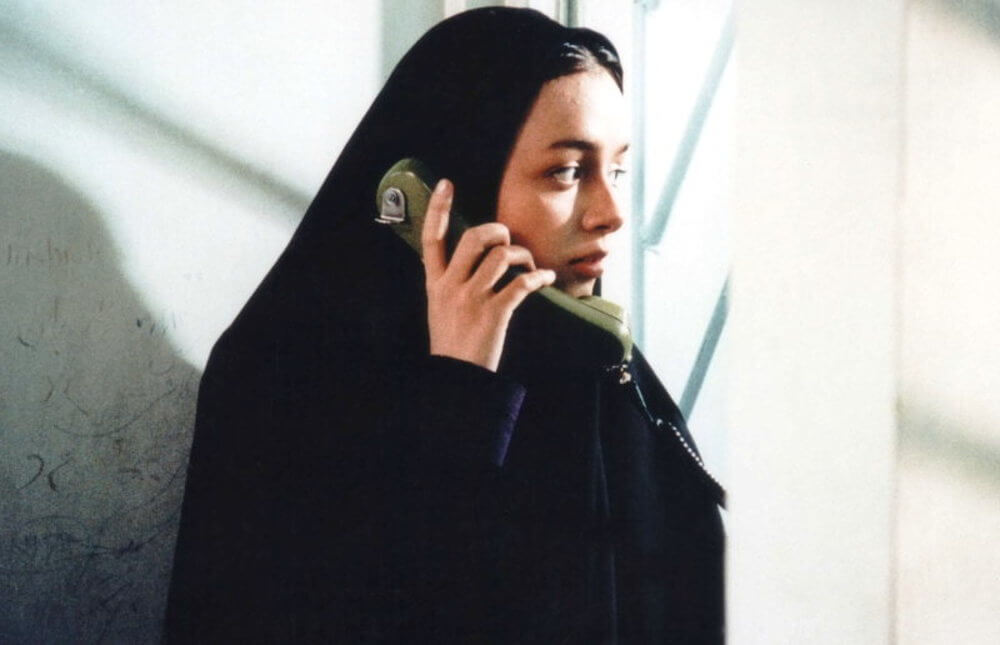 Director: Rasoul Sadrameli
Ben Taraneh chronicles the difficult life of a 15-year-old high school student, Taraneh, whose mother has passed away and her father is in prison. Taraneh lives with her grandmother and works as a part-time clerk. The couple, who fell in love with a carpet seller named Amir, decides to get married. They get married as soon as Taraneh graduates, but Amir is not what Taraneh hoped for. The couple separated by mutual agreement. After they leave, Taraneh realizes she is pregnant. This pregnancy is the first harbinger of what's to come… Ben Taraneh won the Bronze Leopard for Best Actress.
---
19) Mehman-e Maman – My Mother's Guest (2004) | IMDb: 7.2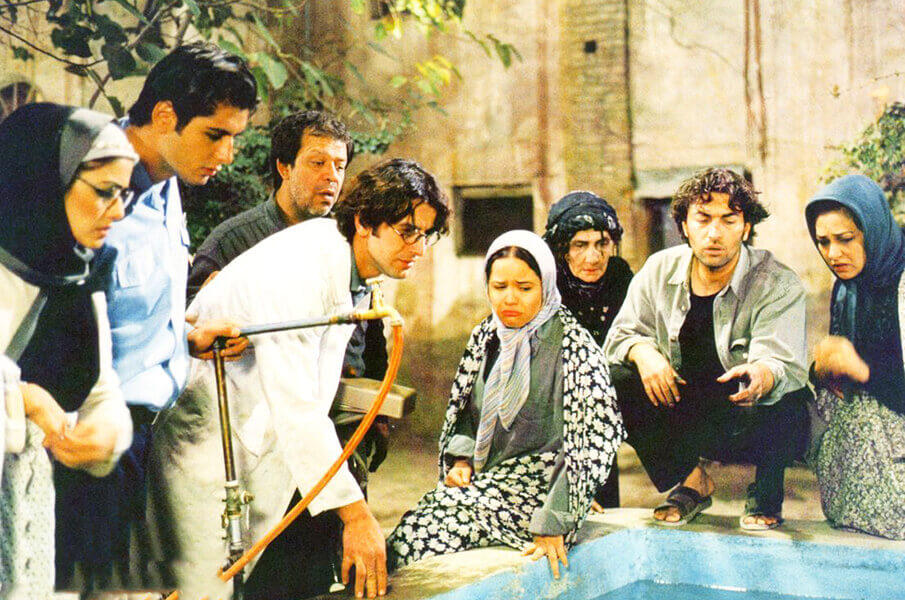 Director: Dariush Mehrjui
One of the must-haves in the list of Iranian films is My Mother's Guest. It is a comedy film about the story of a family. Based on the book of the same name by Iranian writer Houshang Moradi Kermani, the mother of a poor family learns that her niece and wife are coming to visit. Worried about what the financially inadequate house will look like, the mother sets out to do her best for her guests. Her husband insists that the guests stay for dinner, but they have nothing to prepare for the guests. For this reason, all their neighbors help them to prepare food. The result is both a colorful table and an enjoyable movie.
---
18) Offside – Offside (2006) | IMDb: 7.3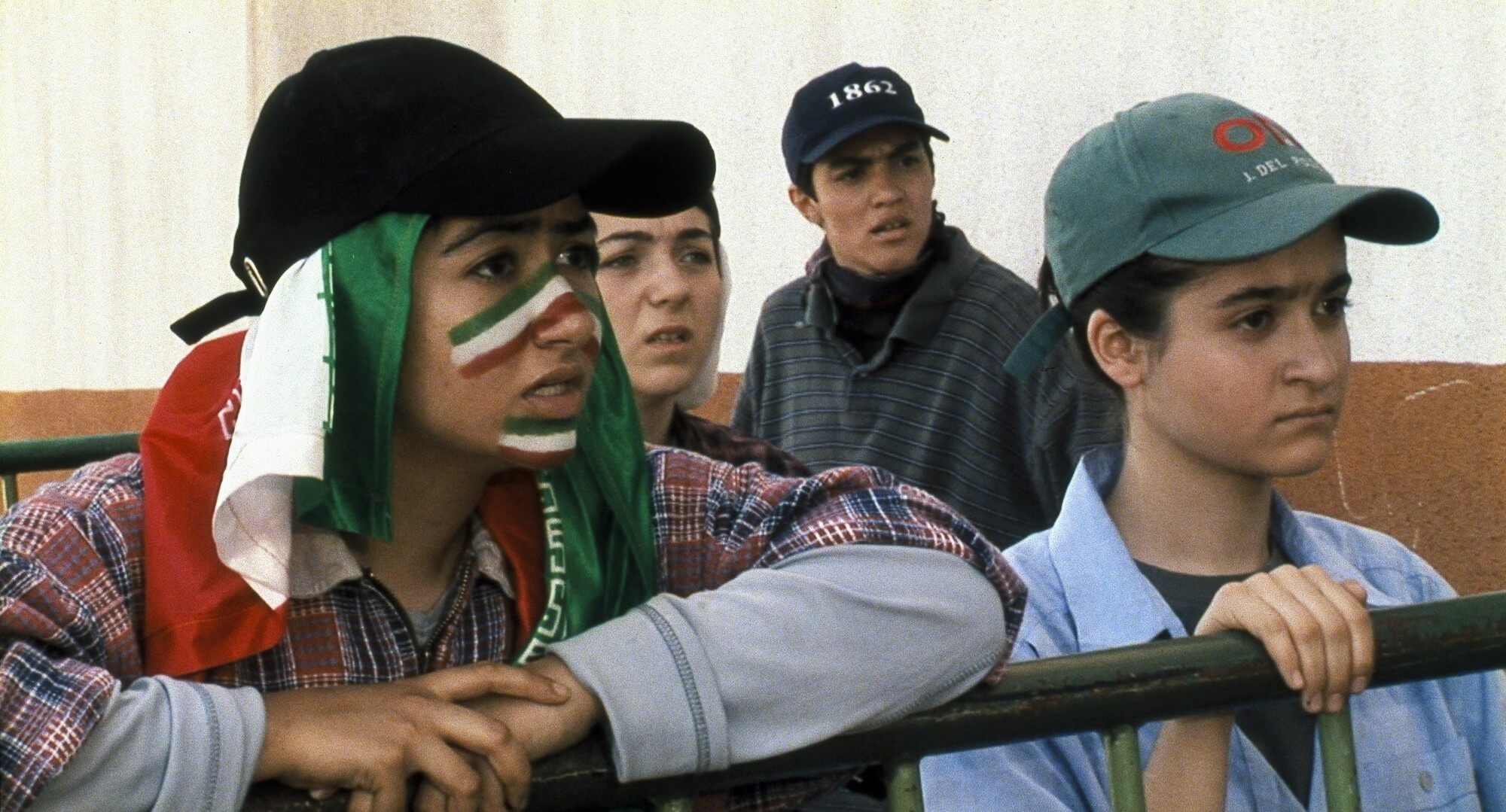 Director: Jafar Panahi
Offside tells the story of a group of women who, in disguise, enter a critical football match between Iran and Bahrain where women are not allowed. The story of the movie, in which the game of football is used as a tool to explain how the human rights of women are violated in Iran, was inspired by a similar incident experienced by the daughter of director Panahi. Offside is also quite remarkable in that it portrays the relationship between men and women. Like many Iranian films, the outdoors is predominantly used as a way to naturalize the restricted relationships between men and women. Ofsidet won the Grand Jury Prize at the Berlin International Film Festival in 2006.
---
17) Khesht va Ayeneh – Brick and Mirror (1964) | IMDb: 7.6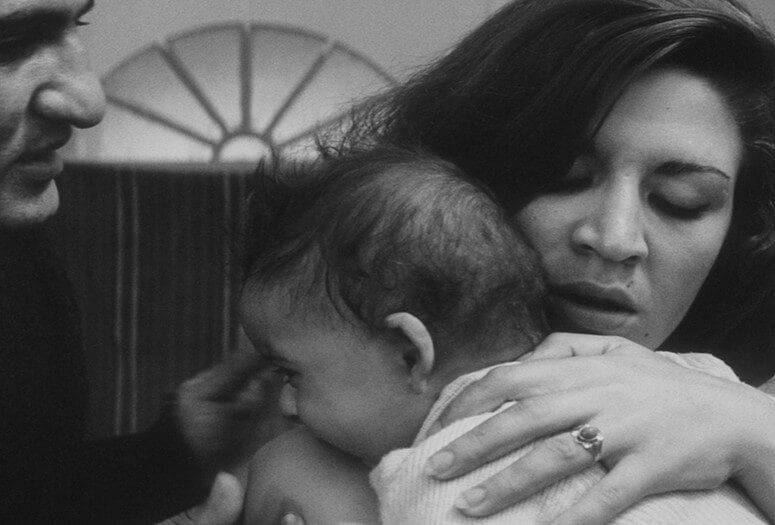 Director: Ebrahim Golestan
Brick and Mirror is Golestan's first feature-length drama. In the 1964 Iranian classics Brick and Mirror, a taxi driver Hashem finds an abandoned baby in his car, left by a customer, in the back seat. Hashem, who tries various ways to track the woman, finds nothing. While Hashem wants to get rid of the baby, his girlfriend Taji wants to adopt the baby. Hashem tries to do the right thing and stay out of trouble.
---
16) Zamani Baraye Masti Asbha – Time of Drunken Horses (2000) | IMDb: 7.7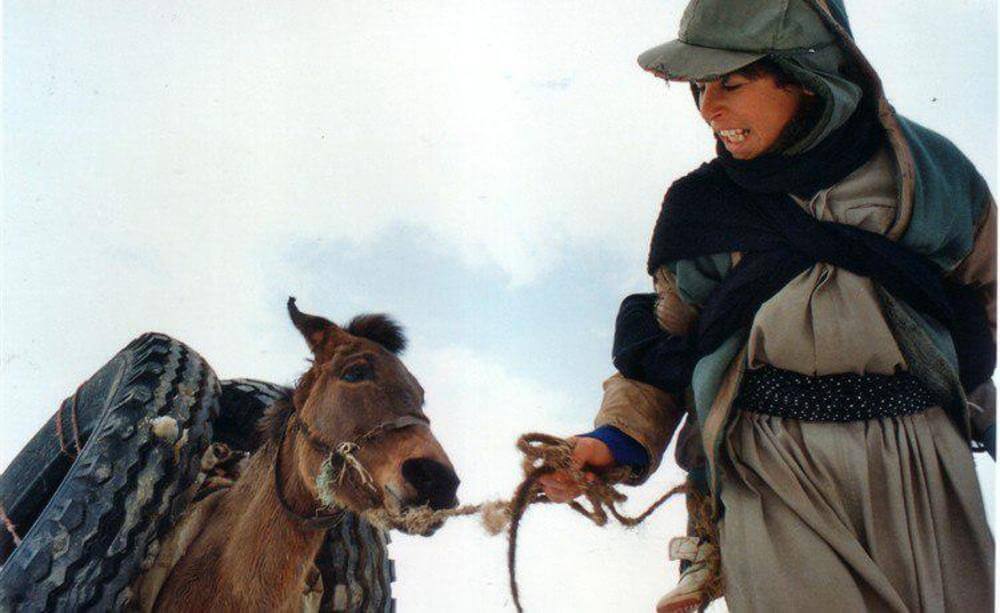 Director: Bahman Ghobadi
Time for Drunken Horses tells the story of an Iranian Kurdish family trying to survive between Iran and Iraq. Ameneh is a young girl; Madi, one of her two brothers, is severely disabled. Madi needs surgery, but it is very difficult for Ameneh to cover the expenses. She agrees to marry an Iraqi man to pay for the surgery. Time for Drunken Horses was one of the winners of the Camera d'Or Award at the Cannes Film Festival in 2000. It also won the Special Jury Prize at the Chicago International Film Festival and the Best Film Award at the Edinburgh Film Festival.
---
15) Le Passe – History (2003) | IMDb: 7.7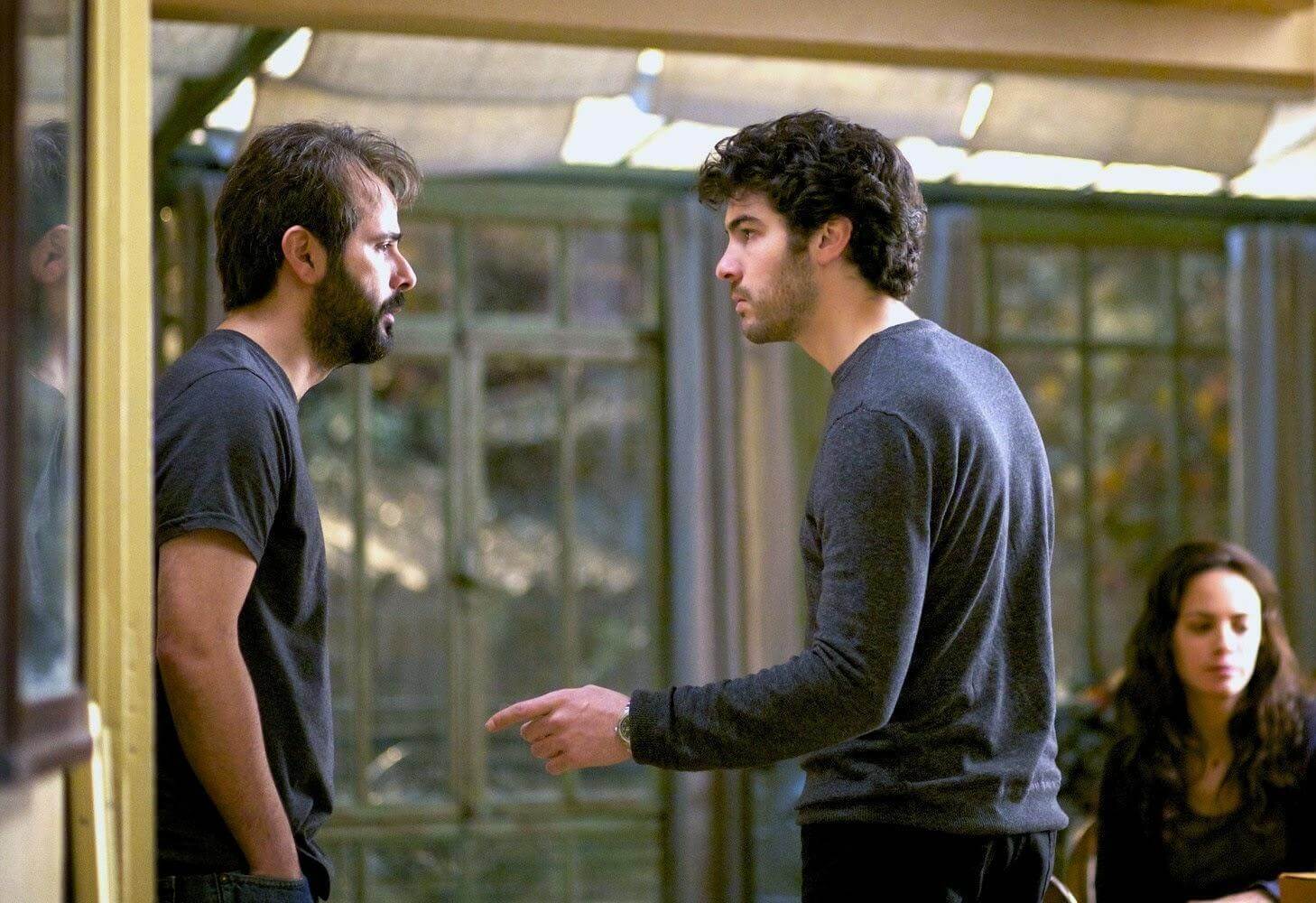 Director: Asgar Farhadi
Farhadi offers a keen perspective on complex human relationships and emotions. You can see the subtleties and emotional uncertainty that you are familiar with from the films A Separation and About Elly. The past, unlike other Farhadi films, focuses a bit more on romantic relationships and the events take place in Paris, not theocratic Tehran. When Ahmed returns to Paris from Tehran after four years of separation, his estranged French wife, Marie, requests that the divorce procedures be completed so she can marry her new boyfriend. Ahmed discovers problems in Marie's relationship with his teenage daughter, Lucie, and uncovers a secret.
---
14) Forushande – Seller (2006) | IMDb: 7.7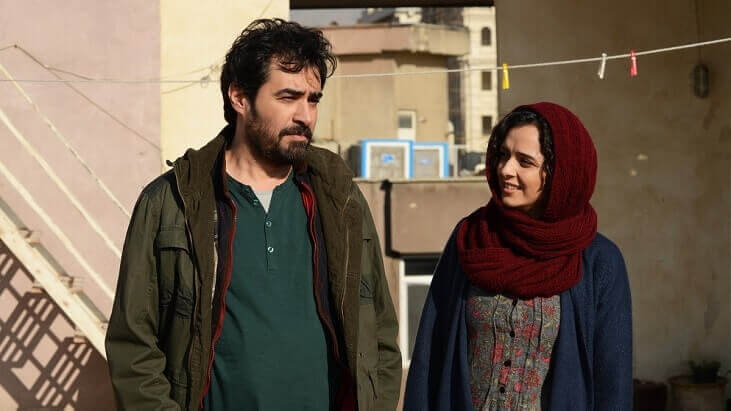 Director: Asgar Farhadi
The Salesman is one of the most admired Iranian films by the audience. In Asghar Farhadi's second Oscar-winning film, The Salesman, Emad and his wife Rana are actors working on the stage production of Arthur Miller's Death of a Salesman. Forced to leave their flat in Tehran, a friend from the double theater finds an apartment for rent. However, one of the rooms is occupied by the previous tenant's belongings. The tenant will not remove their belongings until they find a new home. One night, while Rana is taking a shower, the doorbell rings and she thinks it is her husband Emad, leaving the door open and returning to the shower. The person who came is not her husband. When her husband returns home, there is blood everywhere. The seller left the Cannes Film Festival and many other festivals with awards.
---
13) Badkonake Sefid – The White Balloon (1995) | IMDb: 7.7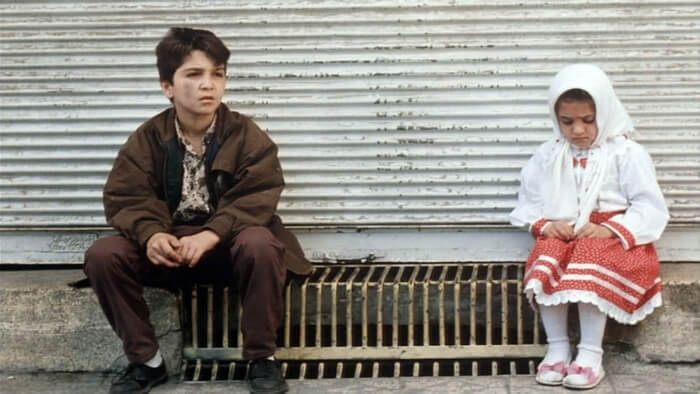 Director: Jafar Panahi
Jafar Panahi's first feature film, The White Balloon, was written by Abbas Kiarostami. A mother and 7-year-old girl living in Tehran see goldfish in a shop while shopping. Razieh convinces her mother to buy the fish. His mother pays Razieh to buy the fish, but the girl loses the money. Together with his brother Ali, they go after the money. The White Balloon won several international awards, including the Prix de la Camera d'Or at the 1995 Cannes Film Festival. The Guardian listed it as one of the 50 best family movies of all time.
---
12) Baran (2001) | IMDb: 7.8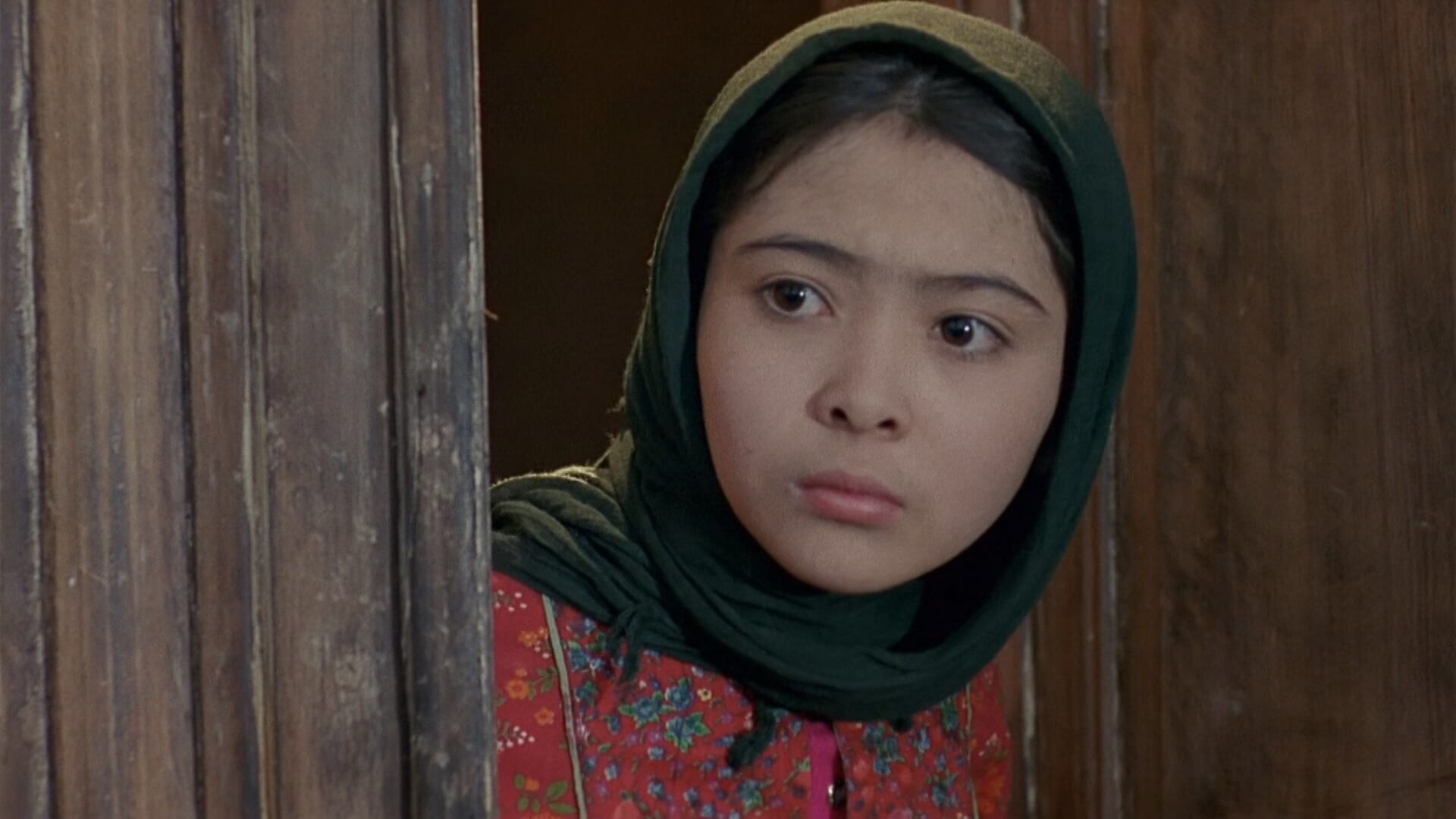 Director: Majid Majidi
17-year-old Lateef works as a tea maker at a construction site in Iran near the border with Afghanistan. His life changes when he meets Lateef Afghan worker Rehmat, who does not like to work very much. Rehmat took Lateef's job from him. Lateef is uncomfortable with this situation and starts dealing with Rehmat, but when he realizes that Rehmat is a woman disguised as a man, Lateef's view of him completely changes. Baran won the Best Film Award at the Montreal International Film Festival and many other international film awards.
---
11) Ta'm e Guilass – A Taste of Cherry (1997) | IMDb: 7.8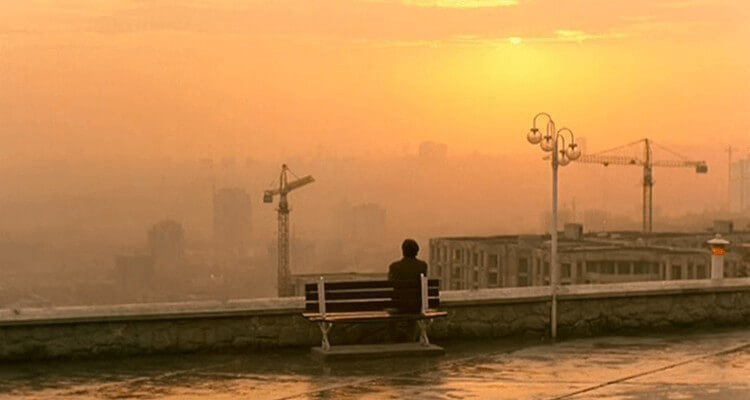 Director: Abbas Kiarostami
It tells about the determination to end the life of a middle-aged man, Mr. Badii, and to find someone to help him in this endeavor. Wandering the dirt hills surrounding the city of Tehran, Mr. Badii offers money to three men to help him with his plan. He shows each of them a hole in the side of the road and tells each to come back at dawn and shout his name three times. If Mr Badii does not answer, he asks each of them to throw twenty shovels of earth into the hole. The first two men reject this offer, but the third tries to dissuade Mr. Badii. The taste of cherry won the Palme d'Or in 1997.
---
10) Persepolis (2007) | IMDb: 8.0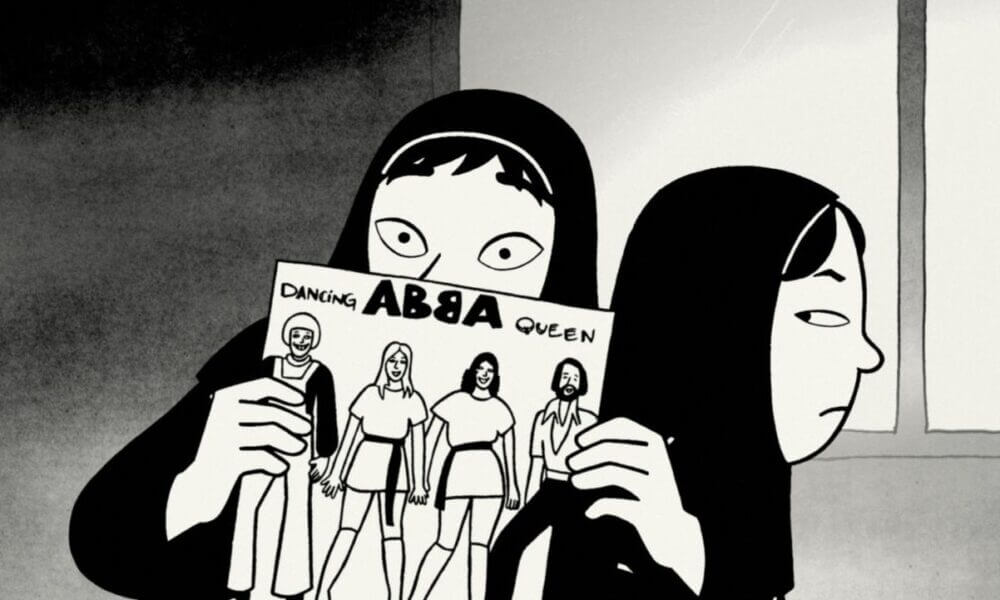 Director: Vincent Paronnaud & Marjane Satrapi
Persepolis is one of the most popular Iranian films. Persepolis is a black and white animated biographical drama film shot in 2007. Persepolis is based on the autobiographical comic of the same name by Marjane Satrapi. With the Iranian Revolution as its backdrop, the film tells the childhood story of Marjane, a little girl growing up in Iran. Persepolis won the Special Jury Prize at the 2007 Cannes Film Festival and was nominated for an Academy Award for Best Animated Feature.
---
9) Darbareye Elly – About Elly (2009) | IMDb: 8.0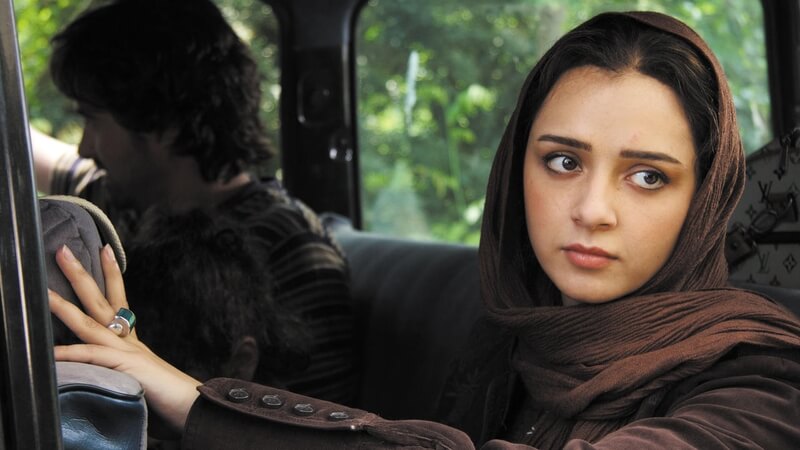 Asgar Farhadi's fourth film, About Elly, shot in 2009, is a drama film. The story is about a group of university friends who decide to go to the Caspian Sea to spend their weekend. Sepideh brings her daughter's kindergarten teacher, Elly, on this trip. Things get complicated when Elly disappears. Everyone in the group starts blaming each other and some secrets are revealed. About Elly received positive reviews both in and outside Iran. It won the Silver Berlin Bear for Best Director. About Elly also won the Special Jury Award and Best Screenplay Award at the Asia Pacific Screen Awards.
---
8) Gaav – Cow (1969) | IMDb: 8.0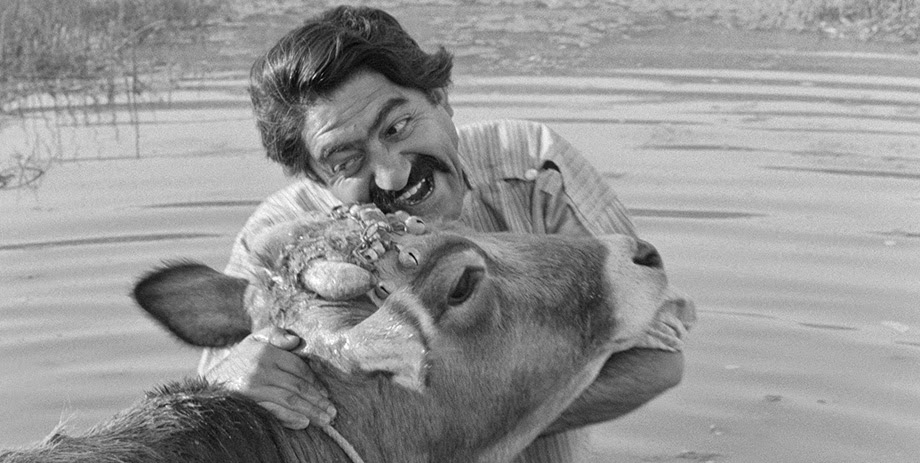 Director: Dariush Mehrjui
One of the most influential films that inspired the Iranian New Wave, The Cow tells the story of Hassan, a simple peasant who loves his cow very much. Hassan, whose cow suddenly died, cannot believe it and it will not be easy for him to accept it. Hassan, who begins to painfully realize the fact that his cow will never come back, starts grumbling and making animal noises the next day, "I'm not Hassan. I am Hassan's cow." The cow, which is disturbing to watch, deals with the post-war period and conveys the psychological destruction it caused by shaking the audience.
---
7) Bashu, Gharibeye Koochak – The Little Stranger (1989) | IMDb: 8.1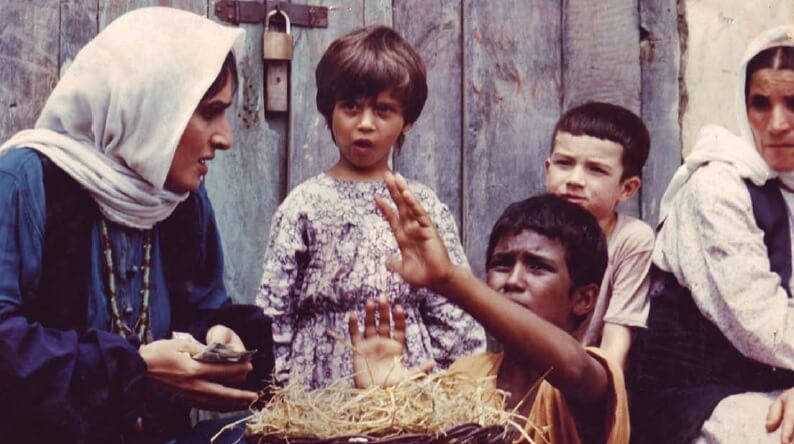 Director: Bahram Beizai
Set after the 1980-1988 Iran-Iraq war, the film tells the journey of a young boy who fled his village and tries to survive after his family was killed. In Bashu, Little Stranger, a characteristic film of Beizai, sensitive issues such as the meaninglessness of war and widespread racism and ethnic differences among Iranian society are brought to the screen through the adventure of a child.
---
6) Lakposhtha Parvaz Mikonand – Turtles Can Fly | IMDb: 8.1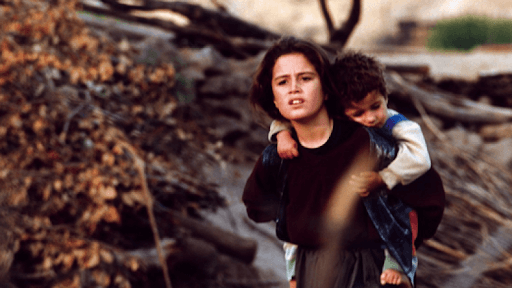 Director: Bahman Ghobadi
Turtles Can Fly is a must-have movie in the list of Iranian movies. The movie Turtles Can Fly tells the story of a group of children who set up a small town for themselves in a refugee camp. Children who have no place to go, waiting for the invasion of the US army, prepare themselves for the conflicts and dangers on the borders of Iraq and Turkey. The leader of the group they call the Criminals is 13-year-old Satellite. Turtles Can Fly, which won Glass Bear at the Berlin International Film Festival, won many international awards.
---
5) Khane-ye Doust Kodjast? – Where Is My Friend's House? (1987) | IMDb: 8.1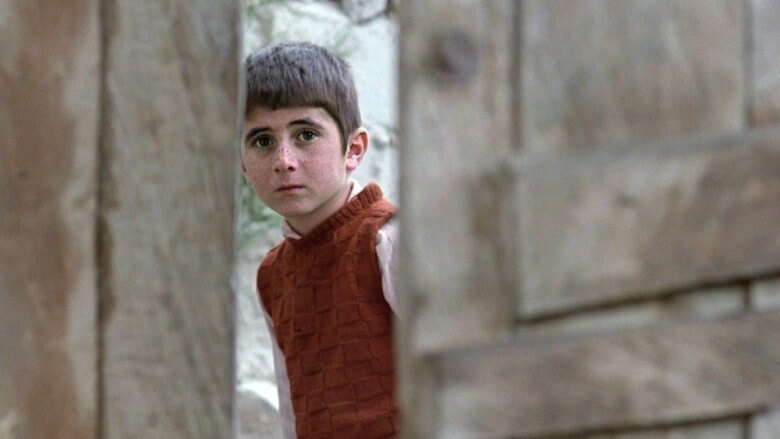 Director: Abbas Kiarostami
One of Kiarostami's dramas is the movie Where is My Friend's Home, which is quoted from a poem by the famous Iranian poet Sohrab Sepehri. Mohammed Reza Nemetzadeh does not do his homework and his teacher gets very angry with him. If Reza doesn't bring her homework the next day, the teacher threatens to kick her out of school. Ahmed feels sorry for his classmate Reza and becomes friends. While doing homework, Ahmed realizes that he brought Reza's notebook home. He starts searching his house to give his friend's notebook. Winner of many international awards, Where Is My Friend's House is shown by the filmmaker Werner Herzog to his students at Reogue Film School as part of their education.
---
4) Rang-e Khoda – Color of Heaven (1999) | IMDb: 8.2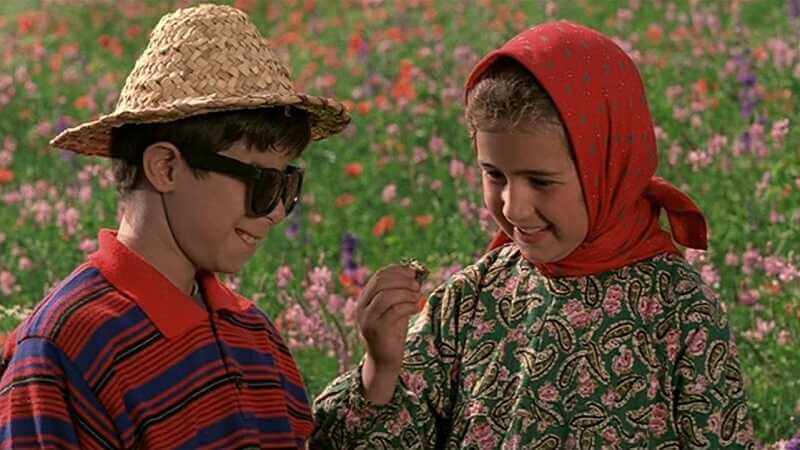 Director: Majid Majidi
The Color of Heaven focuses on the life of an 8-year-old boy who loves life like other children in a small village in Iran. However, Muhammad has a different characteristic from other children; blindness. Mohammed does not allow this physical handicap to limit him. Unfortunately, Mohammed's optimistic views do not please his father. While his father is making plans to marry, he sees his blind son as an obstacle to him. Separating him from his loving grandmother, he apprentices him to a carpenter. With its magnificent scenes and haunting story, The Color of Heaven is a modest but impressive film.
---
3) Jodaeiye Nader az Simin – A Separation (2011) | IMDb: 8.3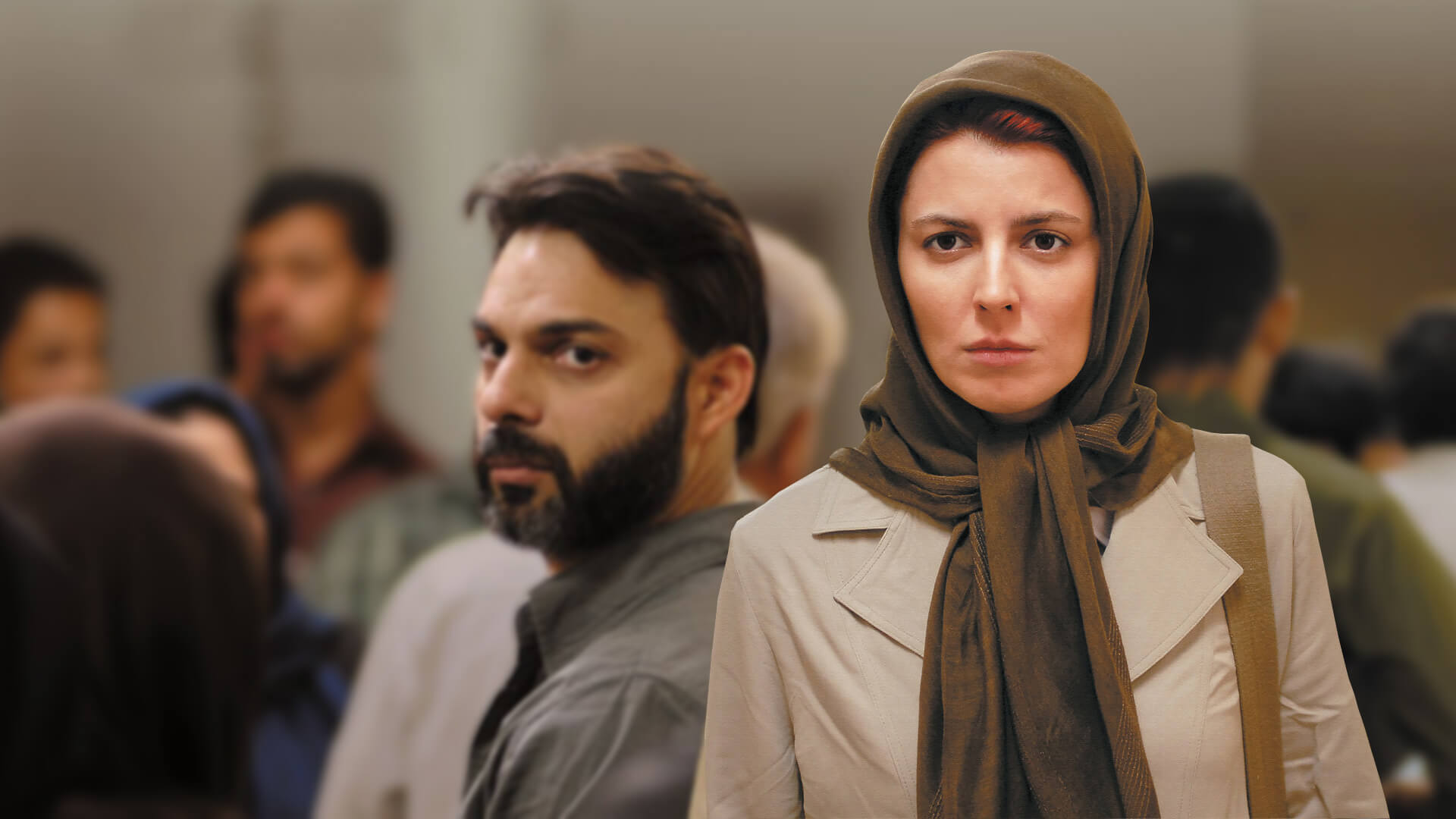 Director: Asghar Farhadi
A Separation is one of the most popular Iranian films. Filmed in 2011, A Separation chronicles the life of Simin and Nader, a couple who want to break up. Simin wants to leave the country, but Nader can't go anywhere because Nader's father has Alzheimer's. Simin files for divorce from Nader and moves into his parents' house. Nader finds a pregnant babysitter to take care of his father. Razieh ties Grandpa by his arms to the bed, seeing this, Nader gets angry and throws the babysitter out of the apartment. The caregiver has a miscarriage, blames Nader for causing the miscarriage, and things get very complicated. A Separation received universal acclaim from film critics. A Separation, one of the most popular Iranian films by winning multiple awards, is the first Iranian film to win an Oscar.
---
2) Nema-ye Nazdik – Close-Up (1990) | IMDb: 8.3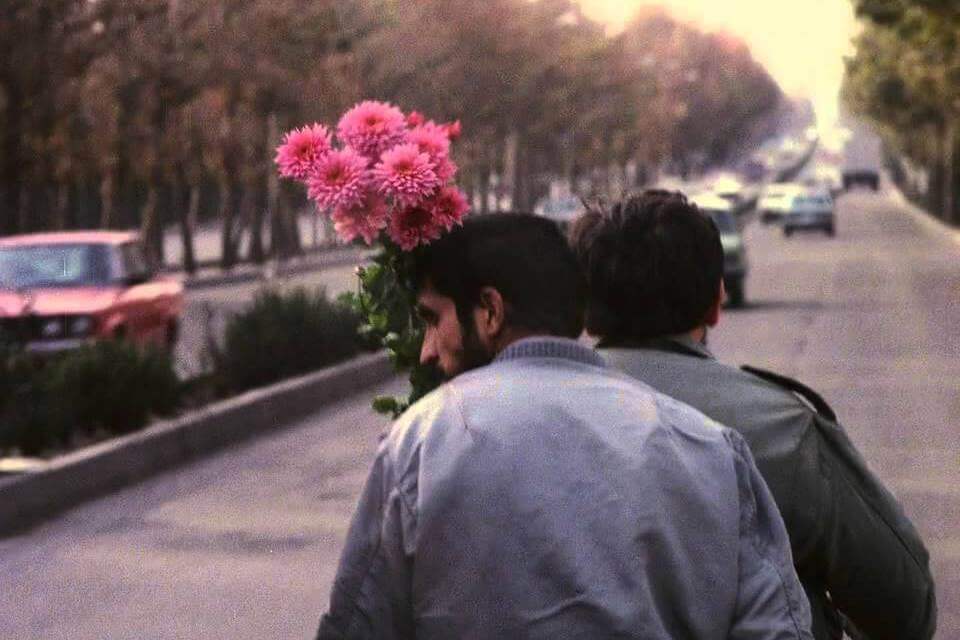 Director: Abbas Kiarostami
Close-up, which is one of the first films that comes to mind when Iranian cinema is mentioned, is a mixture of both documentary and drama. The film was met with negative reactions when it was first shown in Iran, but it was the first step for Kiarostami to make his name known in the world. A man named Sabzian introduces himself as the famous film director Makhmalbaf and asks a wealthy Tehran family for money. He says that he will play this family in the movie he will shoot in exchange for money. When the family suspects Sabzian, they call the police and Sabzian goes to court. You probably thought it was fiction while reading this story, but it's all true! Moreover, the actors in the film are real people, I should say, the ones who portray them. A unique multi-award masterpiece, definitely worth your time.
---
1) Bacheha-Ye Aseman – Children of Heaven (1997) | IMDb: 8.3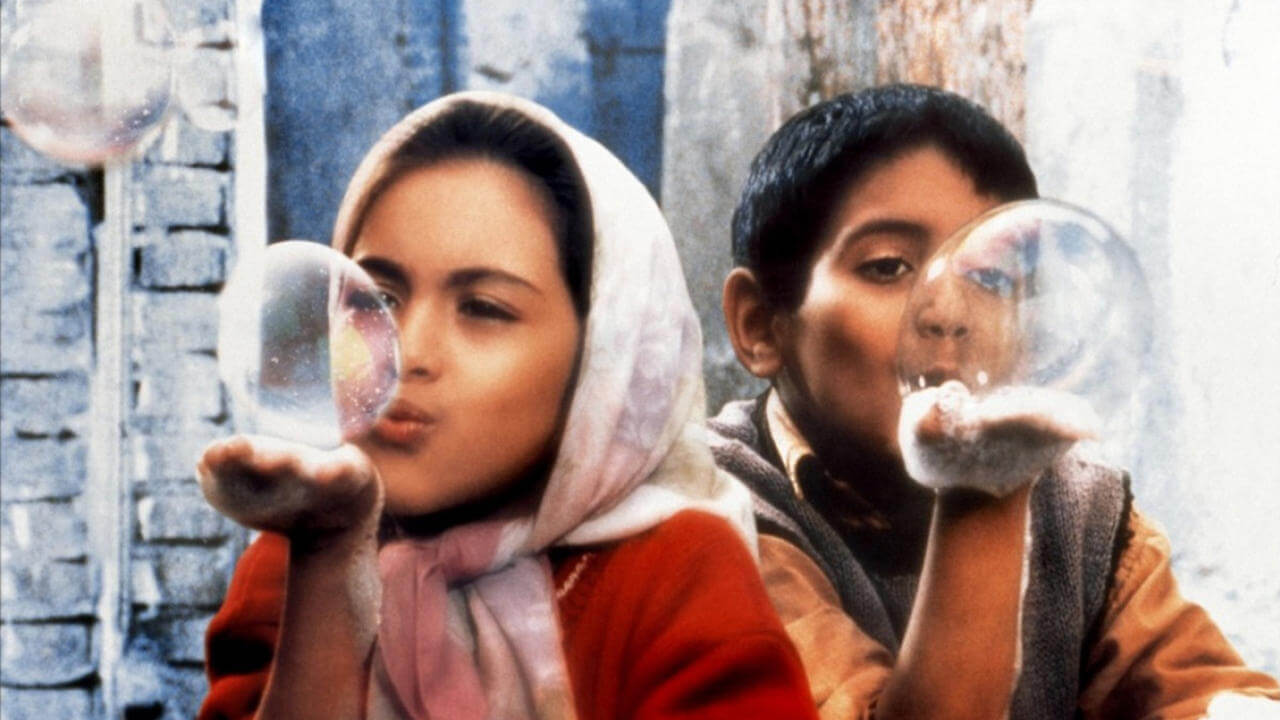 Director: Majid Majidi
Children of Paradise is one of the most admired Iranian films. One of Majid Majidi's masterpieces, Children of Heaven is a family drama about brother Ali and sister Zahra in an Iranian family in search of lost shoes. Ali loses his sister's shoes, but the family is in serious financial trouble. Ali shares his shoes with his sister, but it does not turn out as he hoped and the story begins here. In 1998, it became the first Iranian film to be nominated for the Academy Award for Best Foreign Language Film.
This post is also available in: Türkçe Français Español Deutsch