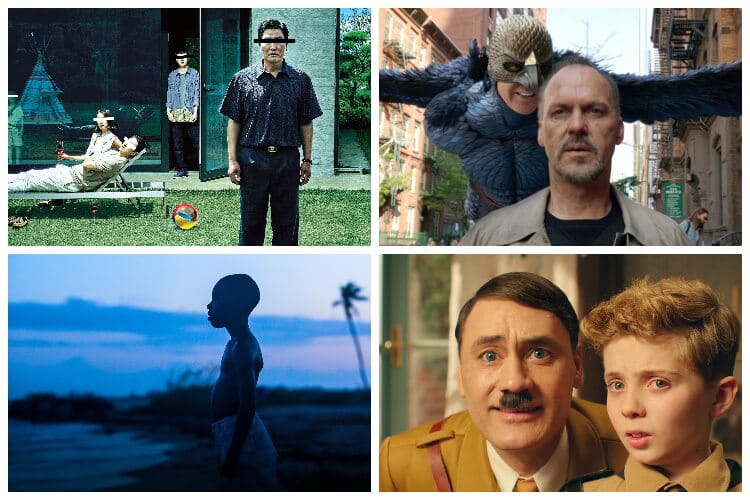 Every year, we hear, watch and fascinate with successful films that are rewarded for their artistic and technical achievements. One of the most prestigious cinema awards in the world, the Academy Awards, popularly known as the Oscar Awards , are given once a year in many different branches by the Academy of Motion Picture Arts and Sciences. Oscar-winning films are films that cinema lovers follow with interest and must watch. We have compiled for you the Oscar-winning films that won the Best Picture, Best Screenplay or Best Original Screenplay Awards in the last 10 years. Here are 20 of the Oscar-winning films of the last 10 years in this list!
---
1) Nomadland (2020) | IMDb: 7.4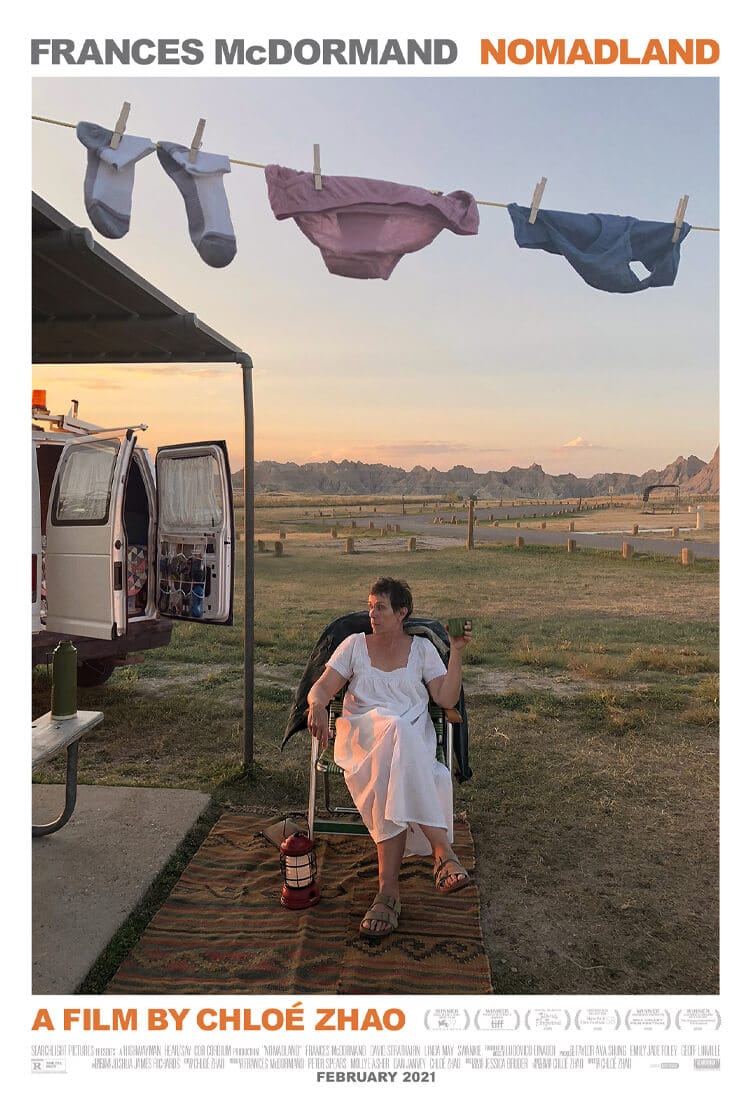 Director: Chloe Zhao
Cast: Frances McDormand, David Strathairn, Linda May
Nomadland celebrates 93rd anniversary of 2021. It won three major awards at the Oscars: Best Director, Best Actress, and Best Picture of the Year. The movie is also 78. It also won awards for Best Director and Best Film at the Golden Globe Awards. Fern (McDormand) mourns a life taken from her.
He has lost his wife and is completely alone and decides to continue his life as a "homeless". Setting off to look for a job as a seasonal employee at Amazon, Fern starts living in her trailer. He eventually becomes involved with a group of modern nomads, people who sometimes form makeshift communities.
She crosses paths with Traveler Dave (Strathairn), and a glimmer of attraction appears between them. Although the relationship seems to be improving, it doesn't go as the audience hoped. Fern is inevitably alone again, and her journey never ends.
---
2) Promising Young Woman – Talented Young Woman (2020) | IMDb: 7.5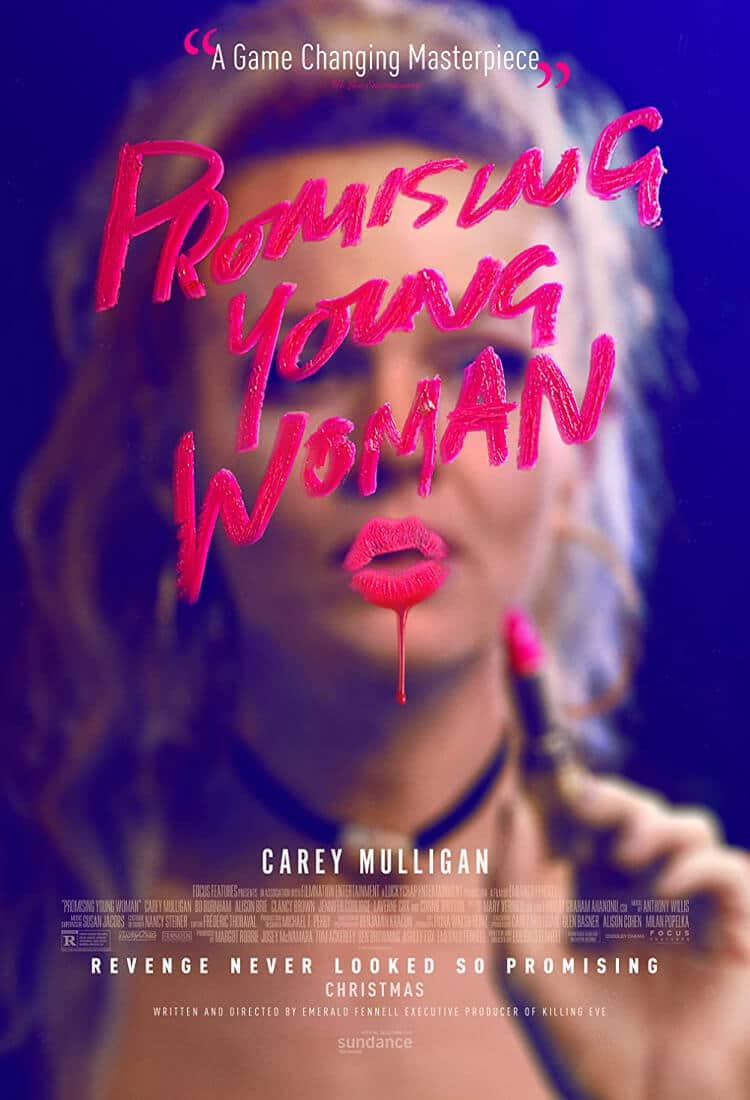 Director: Emerald Fennell
Cast: Caret Mulligan, Bo Burnham, Alison Brie
Winning the Best Original Screenplay Award at the 2021 Oscars, Promising Young Woman stands out as the director's first feature film. The movie tells the story of Cassie (Mulligan), who leaves medical school and lives with her family.
Nothing in Cassie's life is as it seems. Cassie goes to a bar every night, pretends to be drunk, and waits to see which "good guy" will come to her aid. Every time someone comes to his aid and every one pretends to save him. They are actually trying to take advantage of the drunk woman who is unconscious enough to consent to what will happen.
Just before she goes too far, Cassie wakes up and confronts her attacker. All of Cassie's actions stem from the trauma of losing her childhood friend, Nina, who is assaulted by her medical school classmates and then kills herself when neither the school nor the system can offer her justice. An unexpected encounter could give Cassie a chance to right the wrongs of the past.
---
3) Parasite – Parasite (2019) | IMDb: 8.6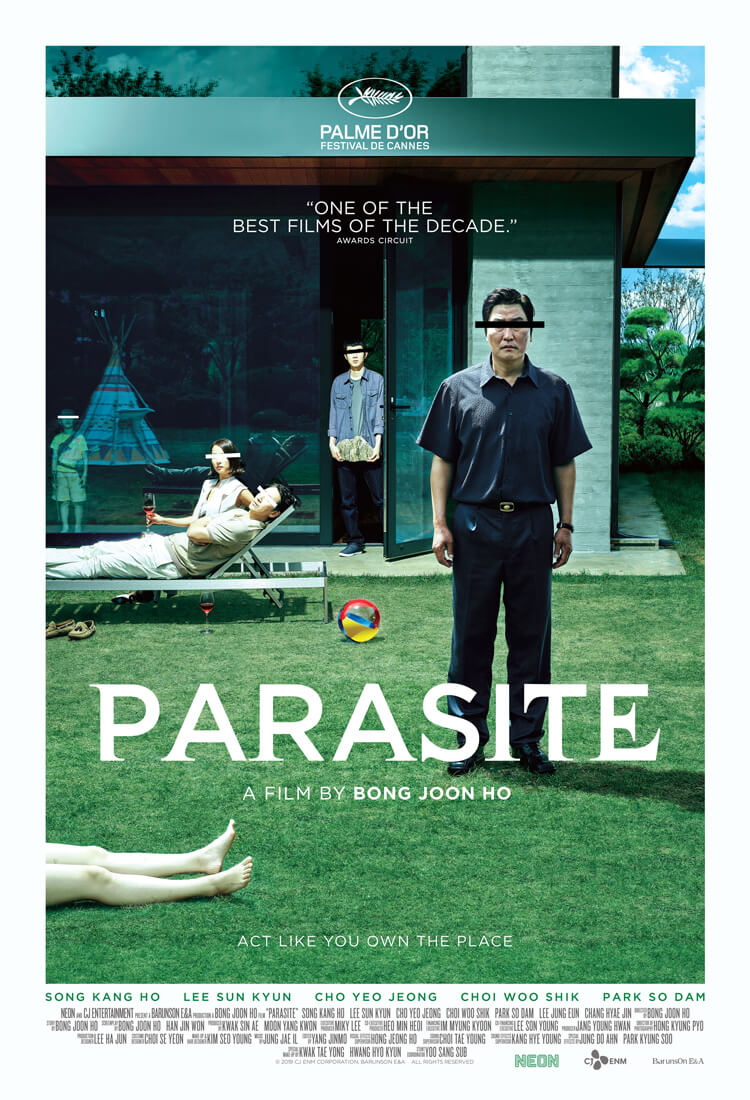 Director: Bong Joon Ho
Cast: Kang-ho Song, Sun-kyun Lee, Yeo-jeong Cho
Korean director Bong Joon Ho's Palme d'Or-winning Parasite film won the 2020 Oscar's Best Picture Award. The film's deep understanding of class warfare and its handling of the subject received thumbs up from critics and audiences alike.
The Park family is the picture of desired wealth. On the one hand, the Kim family, who is smart but has nothing but intelligence, is a portrait of the lower class. Luck or fate these two households will come together. The college-aged member of the Kim family, Ki-woo, finds a golden opportunity. He puts both himself and his family in various jobs in the Park family home: teacher, art therapist, cook, cleaner.
Although the Park family knows the members of the Kim family individually, they are not aware that they are a family. A symbiotic relationship is formed between the two families. A battle for dominance erupts between Kimler and Parks when a 'parasite' intervenes and threatens the well-being of the Kim family.
---
4) Jojo Rabbit – Jojo the Rabbit (2019) | IMDb: 7.9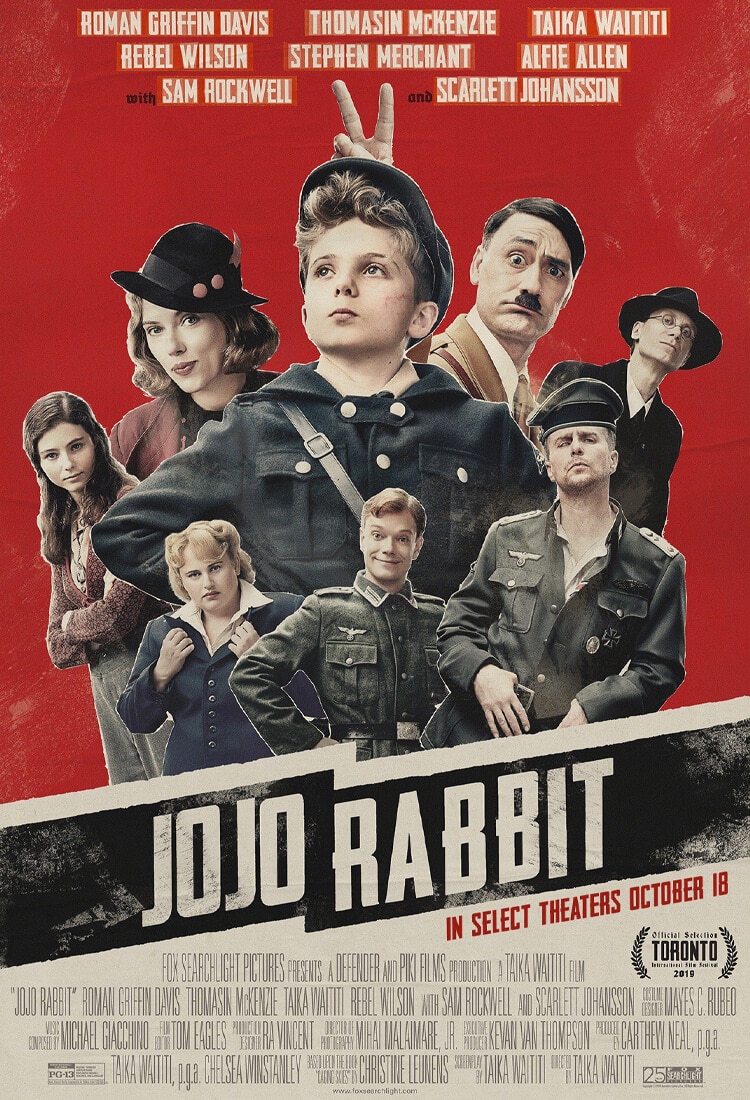 Director: Taika Waititi
Cast: Roman Griffin Davis, Scarlett Johansson, Thomasin McKenzie
In the 2019 Oscar-winning movie Jojo Rabbit, 10-year-old Hitler Youth member Jojo Betzler (Griffin) lives with his mother, with his imaginary friend, best confidant Adolf Hitler (Waititi), during Germany's fascist times. In 1935, membership in the paramilitary organization Hitler Youth in Germany was a requirement for boys aged ten and older.
His mother, Rosie (Johansson), is hiding a Jewish girl in the attic. When Jojo meets the girl, he is forced to confront his blind nationalism. Throughout the film, Jojo grapples with the Nazi ideology imposed on him. These scenes are cleverly dialogued with Jojo's conversations with his imaginary friend.
Comedy elements show themselves in every moment of the movie. The film won the Best Adaptation Award at the 2020 Oscars. Although the script is based on Leunens' 2004 novel Caging Skills, Waititi took it to another level with creative originality while developing the film.
---
5) Green Book – Green Book (2018) | IMDb: 8.2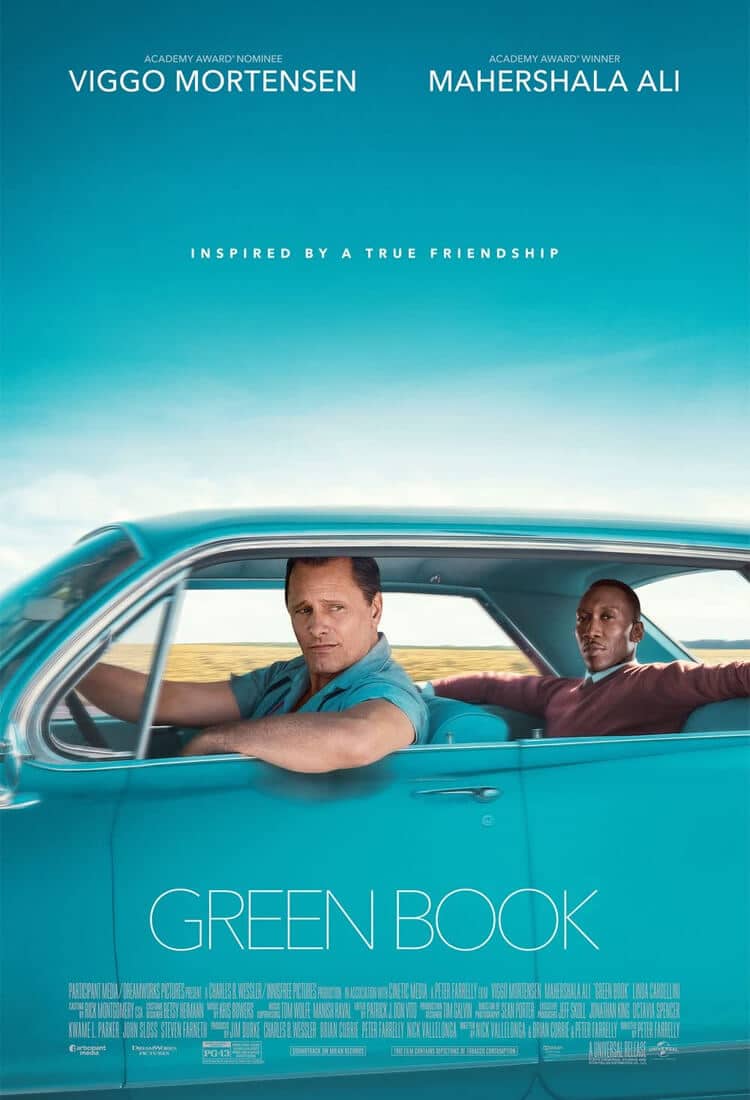 Director: Peter Farrelly
Cast: Viggo Mortensen, Mahershala Ali, Linda Cardellini
Dr. Inspired by the true story of Don Shirley, Green Book won Best Picture, Best Original Screenplay, Best Actor (Mortensen) and Best Supporting Actor (Ali) at the 2019 Oscar Awards.
One of the most popular films of recent times when it comes to Oscar-winning films, Don Shirley (Ali) is a world-class African-American pianist who is about to go on a concert tour of the south of America in 1962. In need of a driver and bodyguard, Shirley recruits tough-tempered Italian Tony Lip (Mortensen). Despite their differences, the two men soon develop an unlikely bond as they face racism and danger in an era of discrimination.
In the movie, Tony teaches the dignified classical musician to relax. Don teaches his chauffeur to be less racist, as Tony says. The film's controversy lies in its portrayal of racism as the result of the individual ignorance of white Americans.
---
6) Bohemian Rhapsody (2018) | IMDb: 7.9
Director: Bryan Singer
Cast: Rami Malek, Lucy Boynton, Gwilym Lee
The biopic, which has an important place among the Oscar-winning films, tells about the emergence of Queen, the home life of Mercury (Malek), the beginning of his band, his two lovers and the tragedy that led to his sudden end to life.
The film, which managed to fit the 21-year story of Queen and Mercury into 2 hours and 15 minutes, recreates the band's legendary performance at Live Aid in 1985. Emmy winner Rami Malek portrays Mercury so well that even Queen's surviving members are praising his performance.
The group's revolutionary debut and popular songs led to Queen's rapid rise in the 1970s. After leaving the band to pursue a solo career, Mercury reunites with Queen for the benefit concert Live Aid, resulting in one of the greatest performances in rock 'n' roll history. Bohemian Rhapsody won the Best Editing Award at the 2019 Academy Awards.
---
7) The Shape of Water – The Sound of Water (2017) | IMDb: 7.3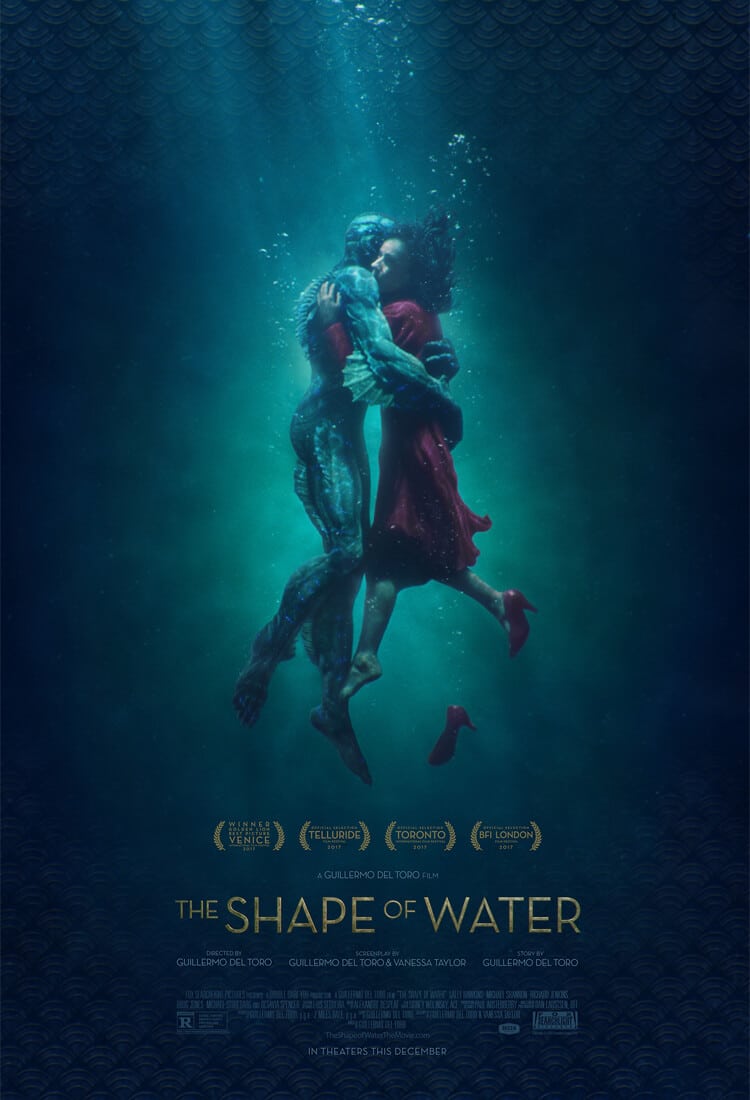 Director: Guillermo del Toro
Cast: Sally Hawkins, Octavia Spencer, Michael Shannon
Elisa (Sally) is a quiet, isolated mute woman who works as a cleaner in a secret, high-security government laboratory in Baltimore, 1962. His life changes forever when he discovers the lab's hidden secret: a mysterious, scaly creature from South America that lives in a water tank.
Elisa develops a unique bond with her new friend. The entity is mistreated by most people in the lab, especially Strickland (Michael Shannon). Elisa, on the other hand, treats Being as a friend, nurtures him, tries to do things to make him happy, and eventually falls in love with him.
But he soon learns that his destiny and survival is in the hands of a government agent and a marine biologist. This award-winning film won the Best Picture Award at the 2018 Oscars. It won Best Director and Best Original Score at the Golden Globe Awards.
---
8) Get Out – Kapan (2017) | IMDb: 7.7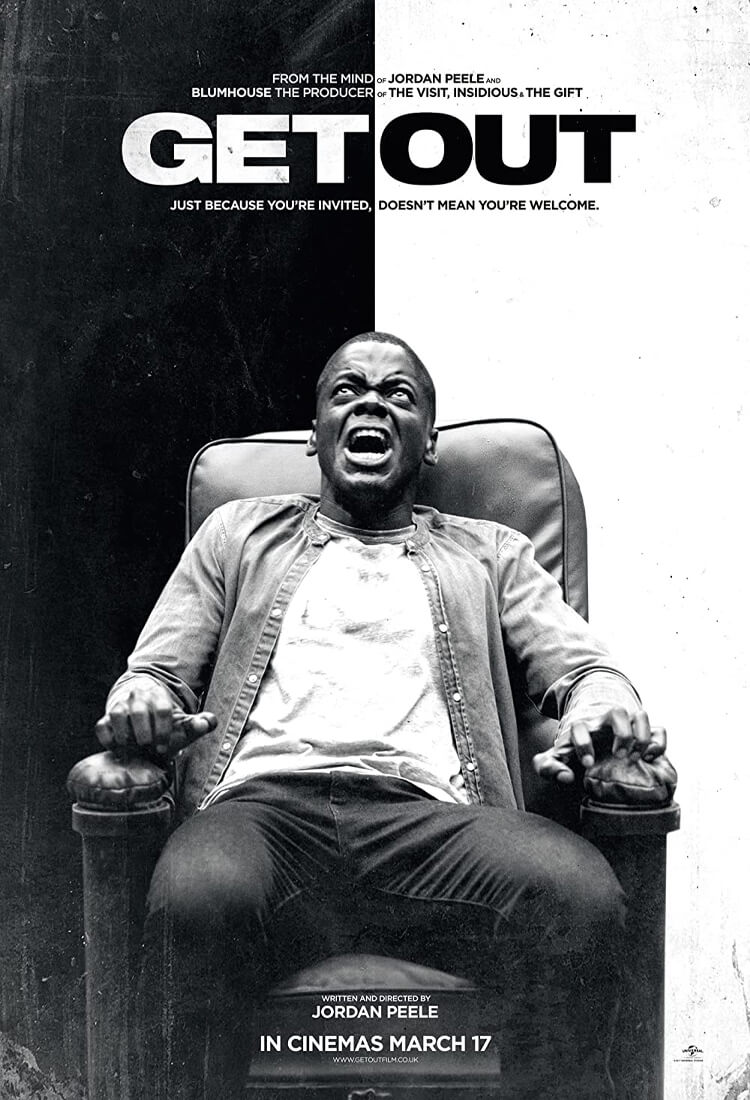 Director: Jordan Peele
Cast: Daniel Kaluuya, Allison Williams, Bradley Whitford
Chris (Kaluuya) and his girlfriend Rose (Williams) have a beautiful relationship in Get Out, which won the Best Original Screenplay Award among the 2018 Oscar-winning films. Rose invites Chris for a weekend getaway with her therapist mom Missy (Catherine Keener) and neurosurgeon dad Dean (Bradley Whitford).
Chris is worried about Rose's family's reaction to him because he hasn't mentioned that he is black. Chris reads the family's overly accommodating behavior as tense attempts to come to terms with their daughter's relationship with a black person.
But as time progresses, a series of increasingly disturbing discoveries lead Chris to a reality he could never have imagined. Written and directed by Jordan Peele, Get Out builds this story about racism not as a drama or comedy, but as a horror movie.
---
9) Moonlight – Moonlight (2016) | IMDb: 7.4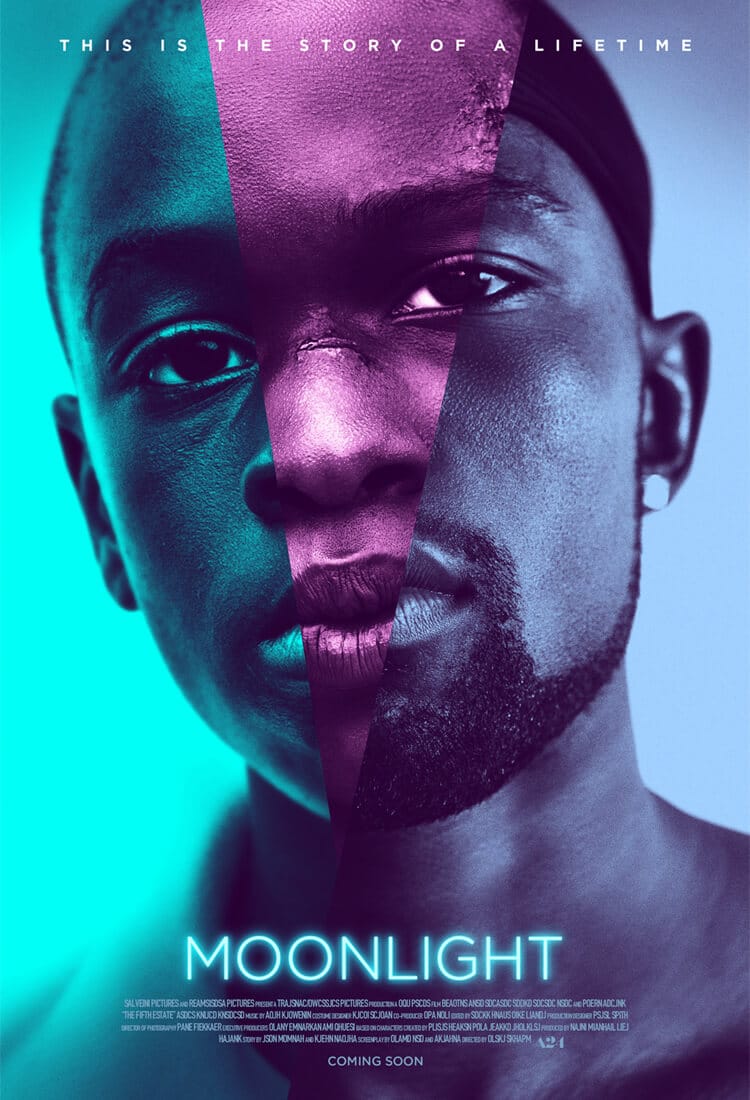 Director: Barry Jenkins
Cast: Mahershala Ali, Naomie Harris, Trevante Rhodes
The film offers a glimpse into three phases in the life of Chiron, a black teenager who grew up in Miami. The film, which deals with the life of a character who is young, black, queer, and alienated from his environment who cannot see himself as he is, is divided into three parts: " Little ", " Chiron " and " Black " are three acts that describe the developmental stages of the same person we follow from childhood to adolescence and adulthood.
Moonlight traces the protagonist Chiron's physical and spiritual development as he transforms from a troubled boy (Hibbert) to a sexually confused teenager (Ashton Sanders). He is a man and then a man struggling to find his place in the world. She also tries to explore her sexuality in a world where she feels helpless, out of control and alone. Moonlight won Best Picture, Best Adapted Screenplay and Best Supporting Actor (Mahershala Ali) among the 2017 Oscar-winning films.
---
10) Manchester by the Sea – On the Edge of Life (2016)| IMDb: 7.8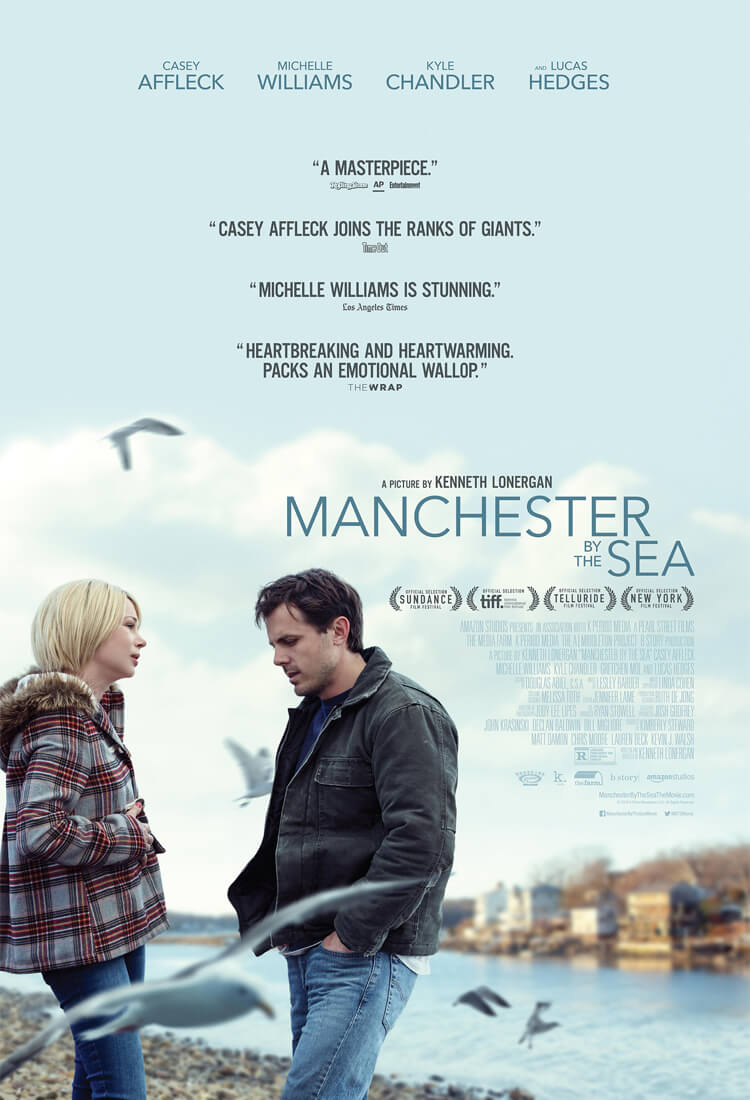 Director: Kenneth Lonergan
Cast: Casey Affleck, Michelle Williams, Kyle Chandler
An expert at playing the mute, somewhat mysterious guys, Affleck plays Lee Chandler, a lonely man who lives in a Boston basement and works as a janitor. After the death of his older brother Joe, Lee Chandler is surprised that Joe makes him the sole protector of his young nephew Patrick (Lucas Hedges).
She is shaken by the unexpected responsibility of raising Patrick. Patrick's mother, Elise (Gretchen Mol), is a drug addict who has been away from the family for a long time. Leaving his self-employed plumbing and electrical jobs in Boston, Lee reluctantly returns to the fishing village of Manchester by the Sea, where his working-class family has lived for generations.
Here, he is forced to deal with a past that separates him from his wife Randi (Michelle Williams) and the community where he was born and raised. The film received the Best Actor and Best Original Screenplay Oscars at the 2017 Oscars, and won many awards.
---
11) Spotlight (2015) | IMDb: 8.1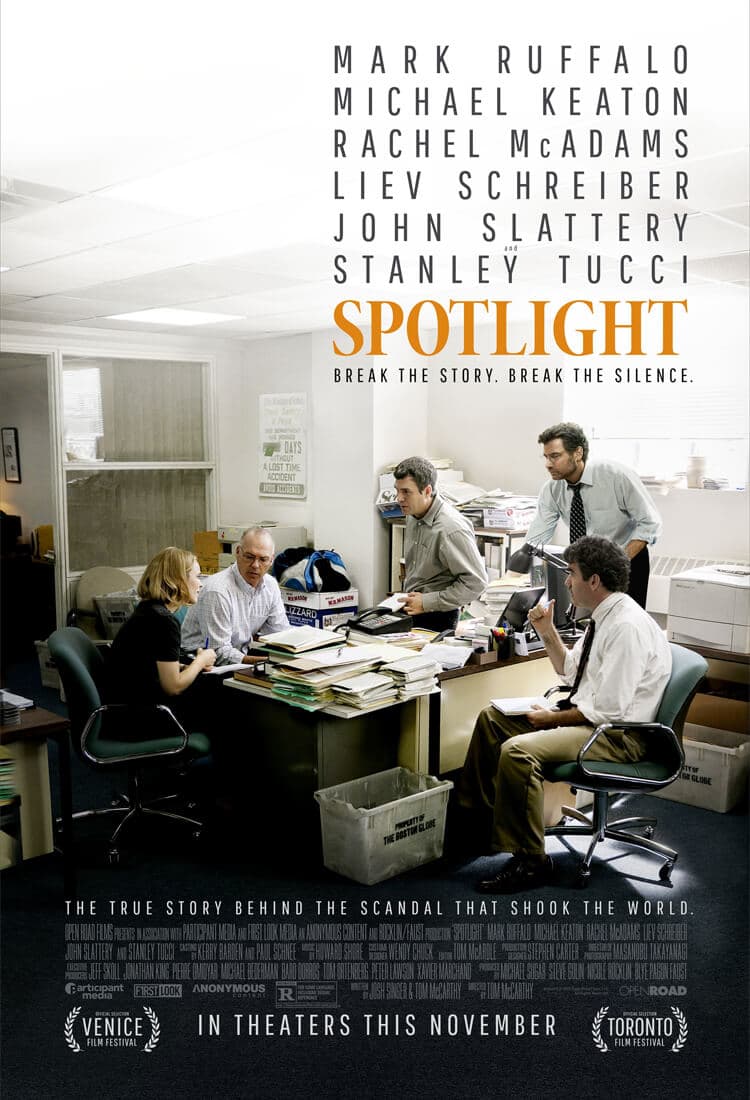 Director: Tom McCarthy
Cast: Mark Ruffalo, Michael Keaton, Rachel McAdams
Directed by Todd McCarthy, Spotlight tells the story of the Pulitzer Prize-winning investigation made famous by the Boston Catholic Church scandal. In 2001, Marty Baron, editor of The Boston Globe, commissioned a team of journalists to investigate allegations against the Boston Catholic Church and priest John Geoghan, accused of molesting more than 80 children.
Led by editor Walter "Robby" Robinson (Keaton), reporters Michael Rezendes (Ruffalo), Matt Carroll and Sacha Pfeiffer interview victims and attempt to open sensitive documents. Correspondents make it their mission to provide evidence of the cover-up of sexual abuse within the Roman Catholic Church.
At the end of the movie, journalists reveal 70 priests and hundreds of their victims in Boston. Spotlight wins the BAFTA Award for Best Original Film, with the Oscars for Best Picture and Best Original Screenplay among the 2016 Oscar-winning films.
---
12) The Big Short – Big Open (2015) | IMDb: 7.8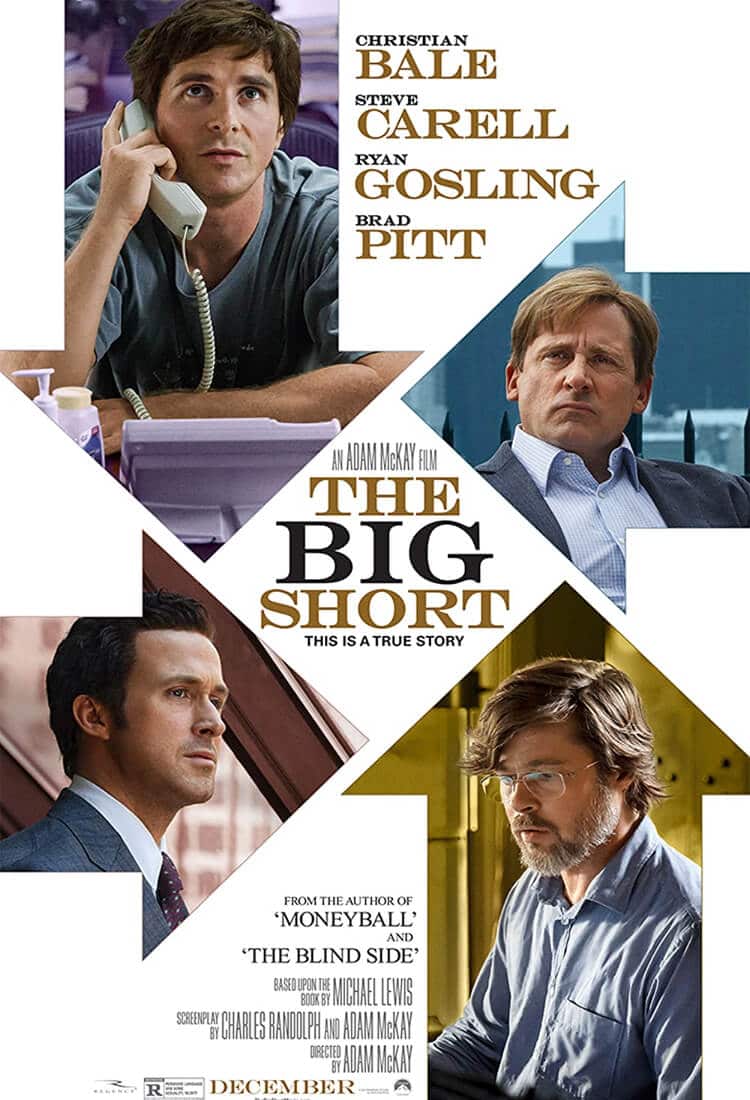 Director: Adam McKay
Cast: Christian Bale, Ryan Gosling, Steve Carell
The Big Short is the 2016 Best Adapted Screenplay Oscar-winning film adaptation of the best-selling book of the same name by author Michael Lewis. The film focuses on the lives of several American financial professionals who predicted and profited from the housing bubble and subsequent collapse of the industry in 2007 and 2008.
In 2008 Michael Burry (Bale), director of Scion Capital, is beginning to suspect that the US housing market is almost an asset bubble inflated by high-risk loans. Burry bets against the housing market by throwing more than $1 billion of his investors' money into credit default swaps.
Deutsche Bank executive Jared Vennett (Gosling) accidentally realizes that Burry has created a credit default swap and decides to sell them, participating in Burry's market analysis. Hedge fund manager Mark Baum (Steve Carrell) also agrees with Burry and Vennett. Together, these men are making a fortune, taking full advantage of the impending economic collapse in America.
---
13) Birdman or (The Unexpected Virtue of Ignorance) – Bird Man (2014) | IMDb: 7.7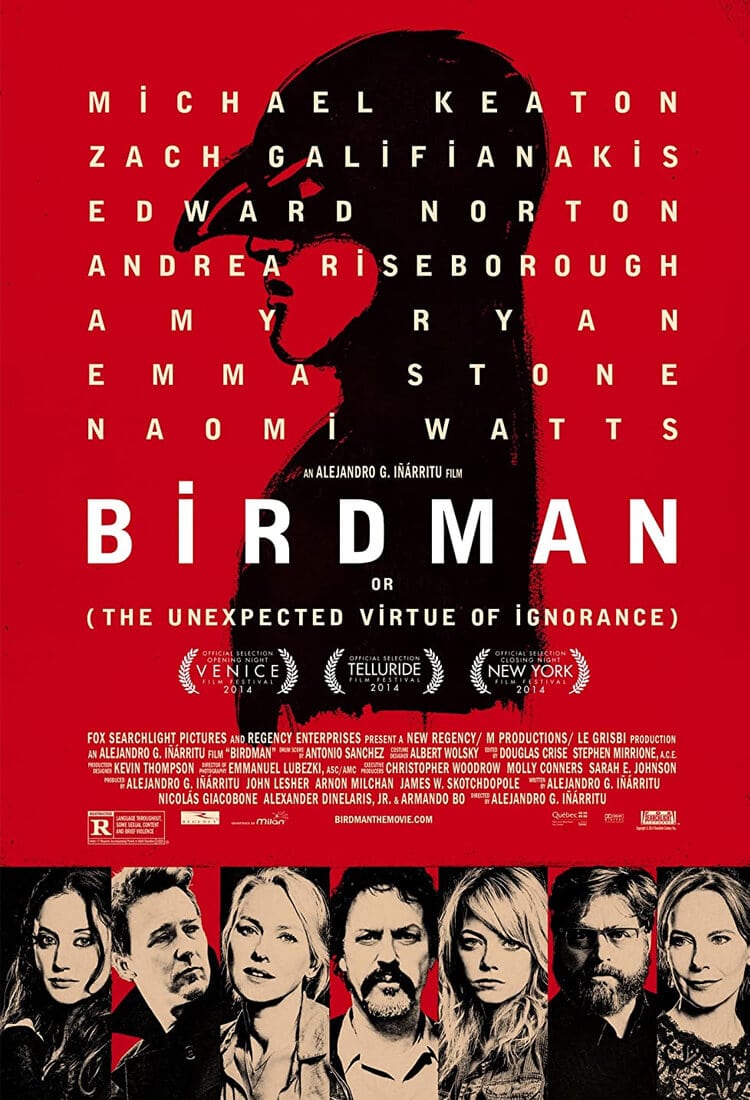 Director: Alejandro G. Iñárritu
Cast: Michael Keaton, Zach Galifianakis, Edward Norton
Birdman left his mark on that year by winning the Best Picture, Best Cinematography, Best Original Snary and Best Director Oscars at the 2015 Oscar Awards. In the movie, movie star Riggan Thomson (Keaton), who became famous for playing the iconic superhero Birdman in three successful films but turned down a fourth, decides to make a comeback on the stage by writing, directing and acting in a Broadway play.
As the game's opening night approaches, one of the players is injured and the problem of finding a replacement arises. Mike (Edward Norton), who replaces the injured actor, is famous and talented, but brings his own problems on set.
Meanwhile, Riggan can't take care of his daughter Sam (Emma Stone), who works as his assistant, and the neglectful father experiences guilt. He also desperately wants the city's best reviewer to write a positive review, who can either glorify or disgrace the Broadway play with their reviews. But he is worried that the entire production will be a fiasco.
---
14) The Imitation Game – Enigma (2014) | IMDb: 8.0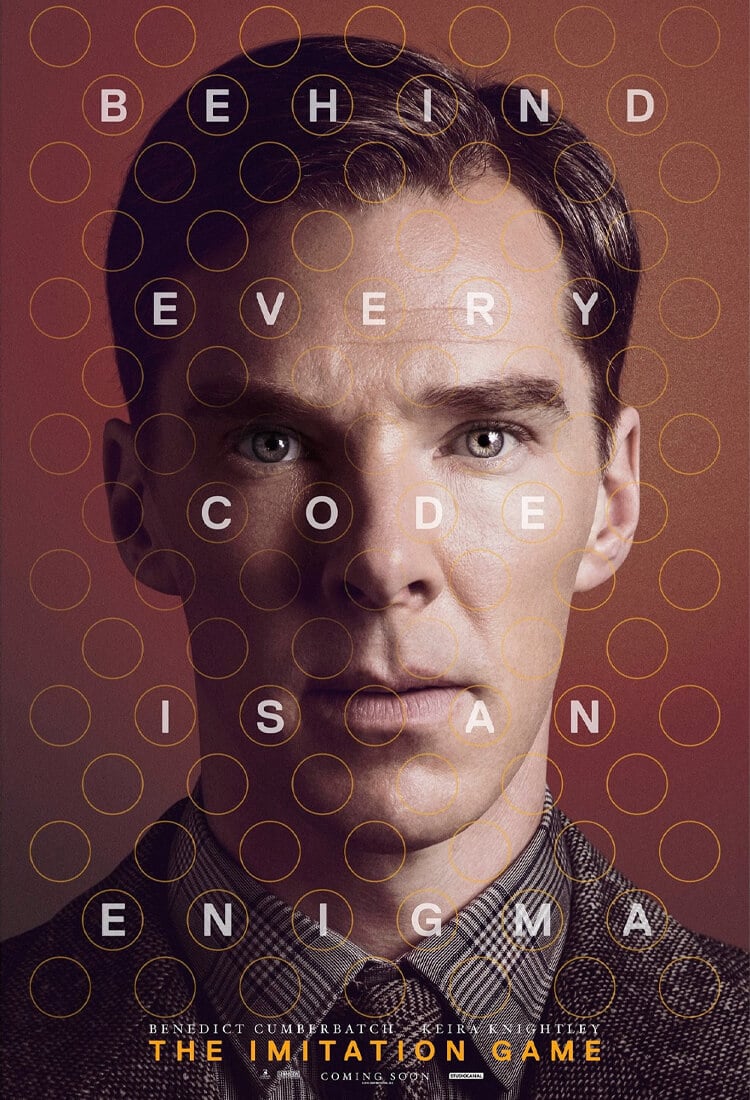 It is a 2014 historical thriller about the British mathematician, logician, cryptanalyst, and computer scientist Alan Turing, who was a key figure in cracking the naval Enigma code that helped the Allies win WWII against Nazi Germany.
In 1939, the newly created British intelligence agency MI6 recruits Cambridge math graduate Alan Turing to crack Nazi codes. Turing's team, including Joan Clarke (Knightley), build a machine to decipher Enigma messages. Turing and his team eventually succeed and become heroes.
However, in 1952, authorities announced that Turing was gay. Turing is convicted of immorality and chemical castration instead of jail time. Clarke visits him at his home, reminding him that his work saves lives: " Sometimes it's people nobody can dream of doing things that nobody can imagine. " The film is among the 2015 Oscar-winning films with the Best Adapted Screenplay Award.
---
15) 12 Years a Slave (2013) | IMDb: 8.1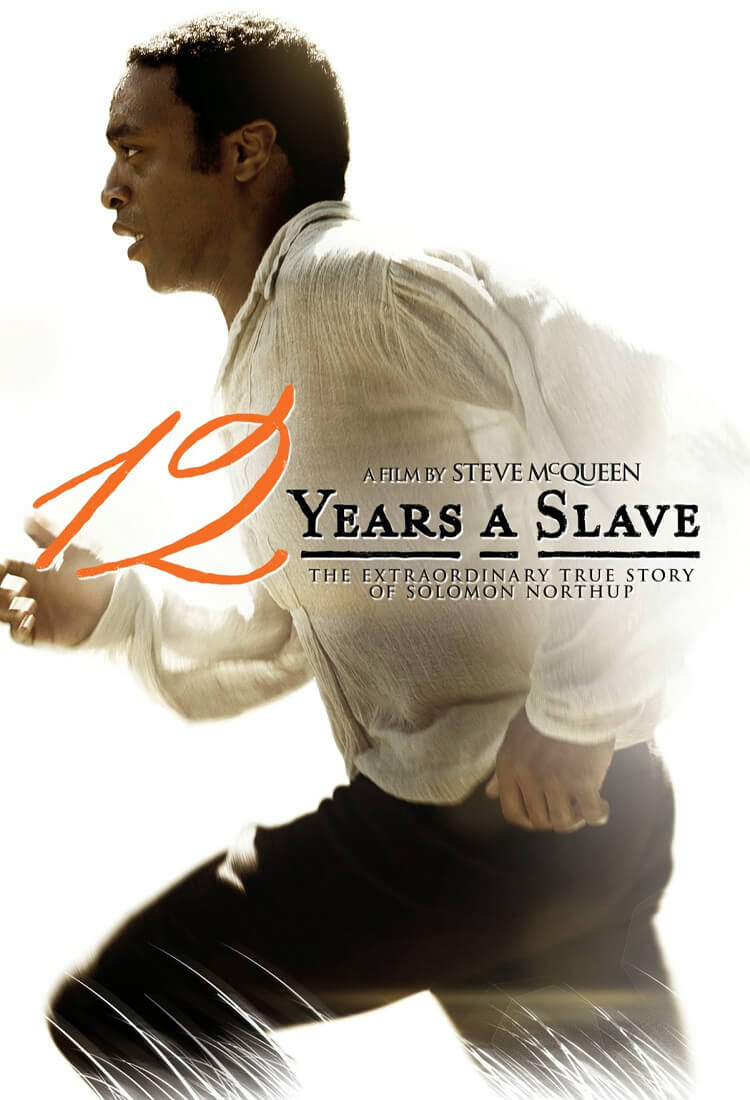 Director: Steve McQueen
Cast: Chiwetel Ejiofor, Michael Fassbender, Michael Kenneth Williams
Winner of Best Picture, Best Supporting Actress and Best Adapted Screenplay in 2014, 12 Years a Slave is based on Solomun Northup's (Ejiofor) memoirs from 1853, her struggle for survival and freedom. In the spring of 1841, Northup's wife leaves Saratoga for a short-term job in a nearby town.
In his absence, Northup, eager to earn a few extra dollars, showcase his talents and maybe see a bit of the world, accepts an invitation to join a traveling circus. Their journey went well until Northup reached the nation's capital, where his friends drugged him and sold him to a local slave trader. Beaten brutally for declaring that he is free, not a slave, Northup is sent to Louisiana, where he worked as a slave for more than a decade.
Persecuted by an evil owner (Fassbender), Solomon constantly struggles to survive and preserve some of his reputation. After 12 years in captivity, a chance encounter with an abolitionist from Canada changes Solomon's life forever.
---
16) Her – Love (2013) | IMDb: 8.0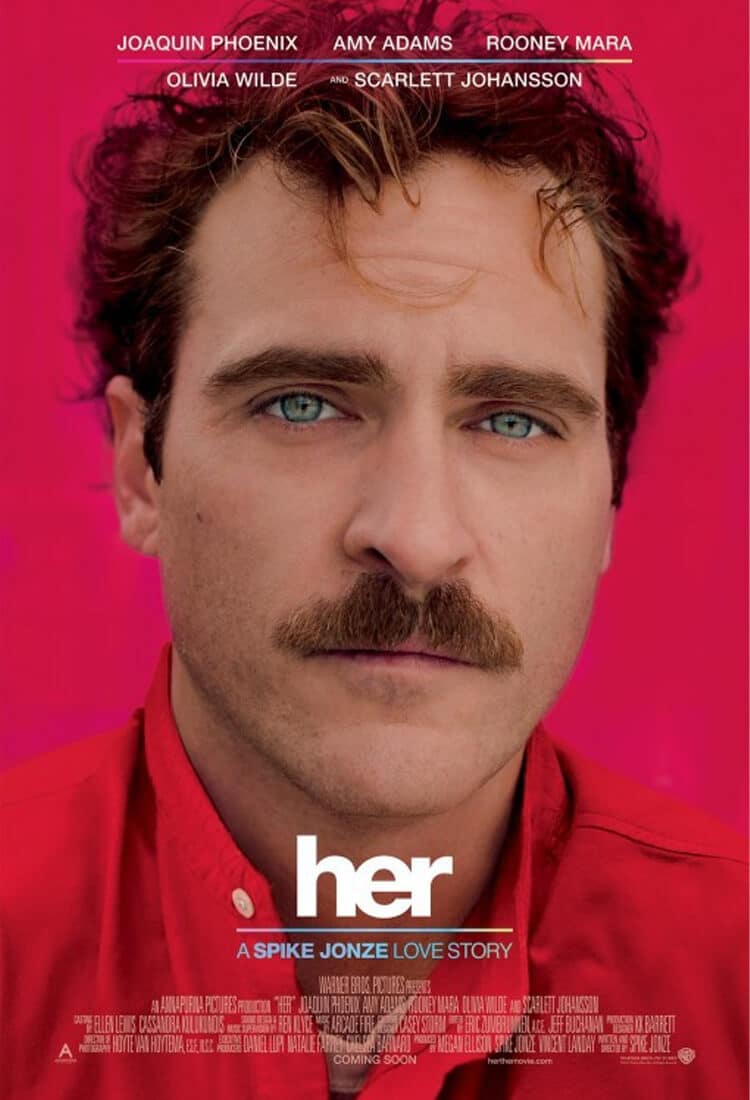 Director: Spike Jonze
Cast: Joaquin Phoenix, Amy Adams, Scarlett Johansson
A sentimental man, Theodore (Phoenix) makes a living by writing personal letters for other people. Theodore's life changes after an advertisement, which is heartbroken and depressed after his marriage ends. Admire a new operating system that is intuitive and unique in its own right.
After starting the show, he meets "Samantha" (Scarlett Johansson) with a soft female voice who is insightful, sensitive and surprisingly funny. Fascinated by Samantha's ability to learn and grow, Theodore becomes increasingly attached to the operating system and they form a human-emotional relationship. Theodore tells Samantha about their love problems and they talk about relationships in general.
The more time they spend talking, the closer Samantha gets to Theodore and the more she starts wishing to be human. He asks her what she would do if she had a physical body and tells how to have sex with her. The film was among the 2014 Oscar-winning films with the Best Original Screenplay and won the Best Screenplay Award at the Golden Globe.
---
17) Argo – Operation: Argo (2012) | IMDb: 7.7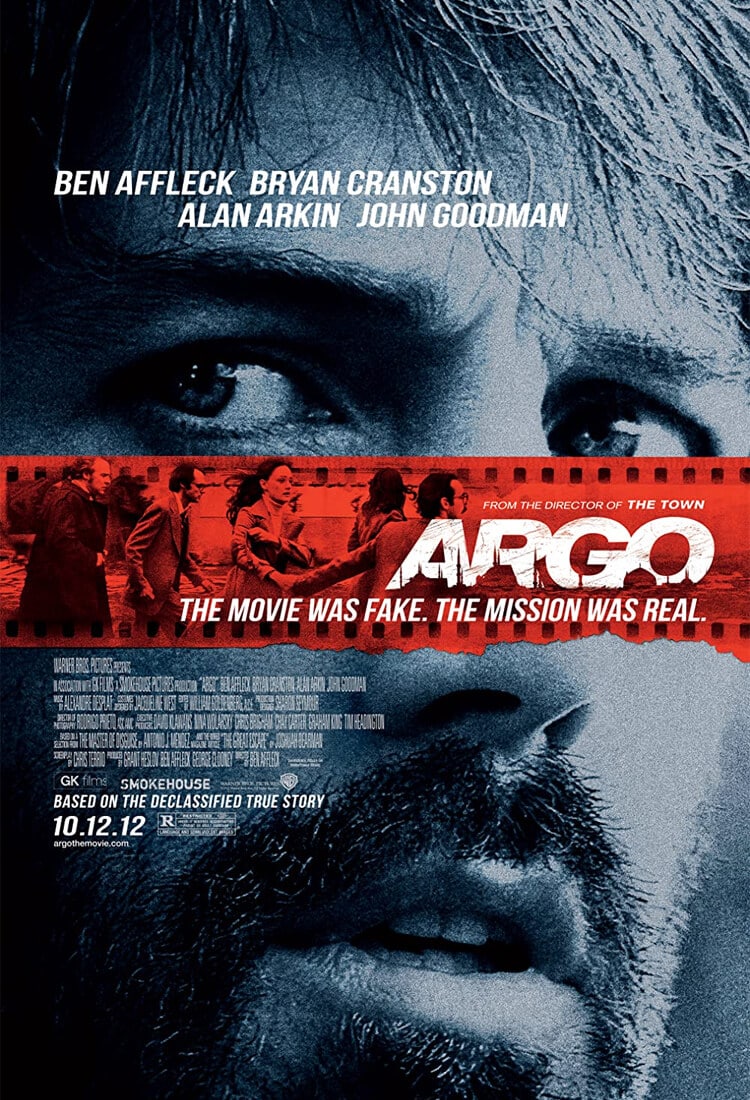 Director: Ben Affleck
Cast: Ben Affleck, Bryan Cranston, John Goodman
Based on true events, Argo chronicles a covert life-and-death operation to save six Americans who managed to escape the hostage crisis in Iran. On November 4, 1979, militants raided the US embassy in Tehran, Iran, and took 52 Americans hostage.
In the midst of the chaos, six Americans manage to escape and take refuge in the Canadian Embassy. The US government calls on CIA 'leak' expert Tony Mendez (Affleck). Knowing that it's only a matter of time before the six are found and possibly killed, Mendez devises a very risky plan to get them safely out of the country.
It's such an incredible plan that it could only happen in the movies. Mendez's plan is to take the six men out of the country, disguised as a film crew, by appearing as a Hollywood producer observing Iranian sites and environments. Argo won the 2013 Oscars for Best Picture, Best Editing, and Best Adapted Screenplay; It won the BAFTA Award for Best Director and Best Film.
---
18) Django Unchained – Unchained (2012) | IMDb: 8.4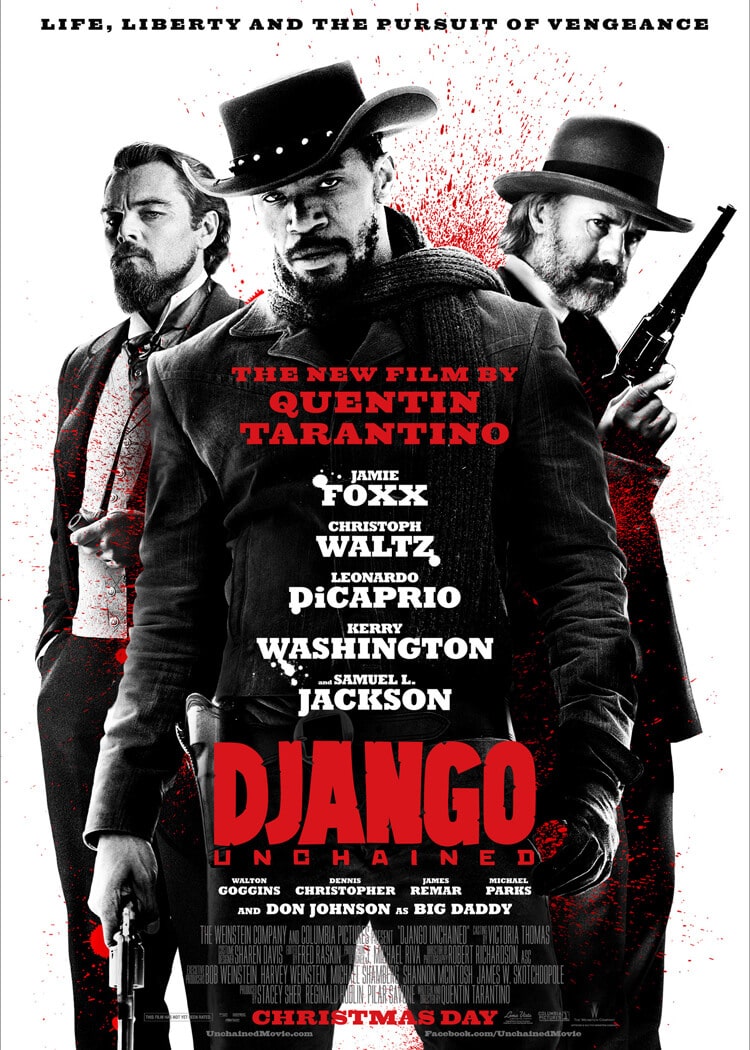 Director: Quentin Tarantino
Cast: Jamie Foxx, Christoph Waltz, Leonardo DiCaprio
Django Unchained was Quentin Tarantino's first journey in the western genre and covered some real life events and themes. Two years before the Civil War, Django (Foxx), a slave, travels to a nearby town after being bought by German-born Schultz.
If Django Brittle helps Schultz find the brothers, Schultz promises to give him his freedom and share the prize. Successful in their mission, Schultz frees Django and together they hunt the South's most wanted criminals.
Their journey takes them to the infamous Calvin Candie (Leonardo DiCaprio) ranch, where Django's long-lost wife (Kerry Washington) is still a slave. Django and Schultz somehow break into the farm in search of Broomhilda. However, Candie's trusted slave, Stepen (Samuel L. Jackson), soon becomes suspicious. The film is among the 2013 Oscar-winning films with the Best Original Screenplay and Best Supporting Actor awards.
---
19) The Artist – Artist (2011) | IMDb: 7.9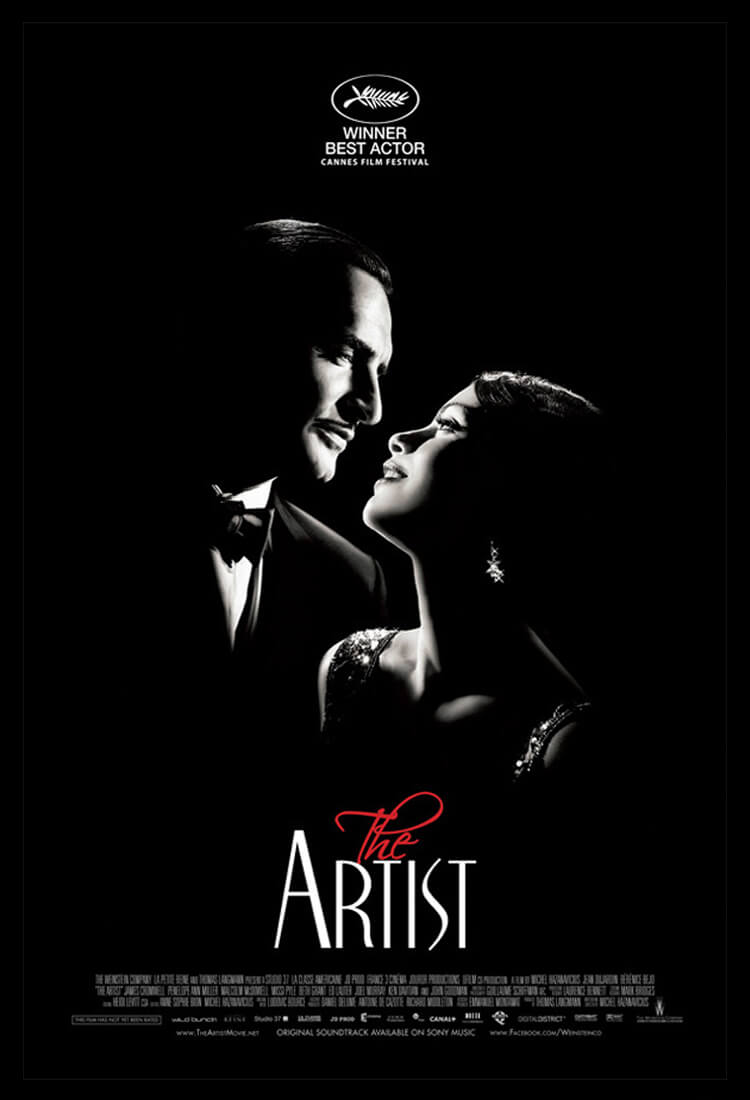 Director: Michel Hazanavicius
Cast: Jean Dujardin, Berenice Bejo
The Artist is at the bottom of our list of Oscar-winning films. In the 1920s, actor George Valentin (Dujardin) is a silent movie superstar with many fans. Peppy, a young girl fascinated by actors and movies, walks up to George and the two have a brief flirtation. Years later, studio chief Al Zimmer tells George that a new sound age is coming in Hollywood and that silent films will soon be obsolete.
George finds this ridiculous. But as his films begin to fall out of favor, a part of him realizes that Al is right. On the one hand, Peppy's show business career is on the rise. George realizes late that he's transformed from an extra to a choirgirl, a star actress, and America's beloved star.
The two flirt from time to time, but since George is married, they go no further. Peppy consoles the loser and frustrated George and tells him about a new episode that would be perfect for him. Eventually, the two become sensational dance partners. The Artist won the Best Picture, Best Director and Best Actor Oscars in 2012.
---
20) Midnight in Paris – Midnight in Paris (2011) | IMDb: 7.7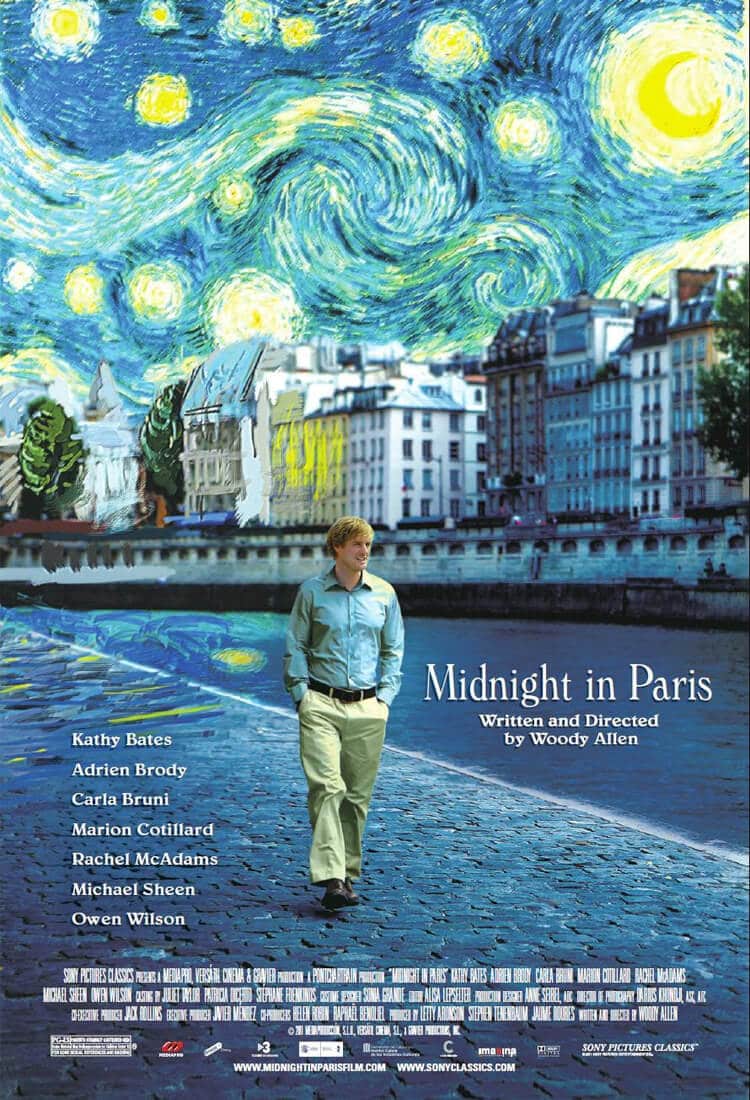 Director: Woody Allen
Cast: Owen Wilson, Rachel McAdams, Kathy Bates
Gil Pender (Wilson) is a screenwriter and aspiring novelist in the film that won the Best Original Screenplay at the 2012 Oscars. After spending an ordinary night on vacation in Paris with his fiancee Inez (Rachel McAdams), Gil decides to wander the streets of Paris alone. At midnight, a 1920s car stops and passengers rush to join Gil.
Gil accepts the journey and joins them. Then he comes to a party attended by the most influential people of the 1920s. She meets Ernest Hemingway and they start arguing about the writing. After their talk, Hemingway offers to show Gil's novel to Gertrude Stein. As he leaves the building to get his novel, the building changes and he returns to the present.
He brings Inez to the same spot the next night. Gil tells Inez about his time travel experience, but Inez leaves him before the clock reaches midnight. Shortly after, a 1920s car appears and Hemingway takes Gil to meet Gertrude Stein. Gil meets Picasso and his girlfriend Adriana at his home. The more time Gil spends with these cultural heroes of the past, the more unhappy he is with the present.
---
Best Horror Movies of the 21st Century
This post is also available in: Türkçe