Indian movies were once a Sunday staple. We have compiled for you Indian movies that will remind you of the old days. We wish you a good viewing.
---
1) Il Buono, Il Brutto, Il Cattivo – The Good, the Bad and the Ugly (1966) | IMDb: 8.8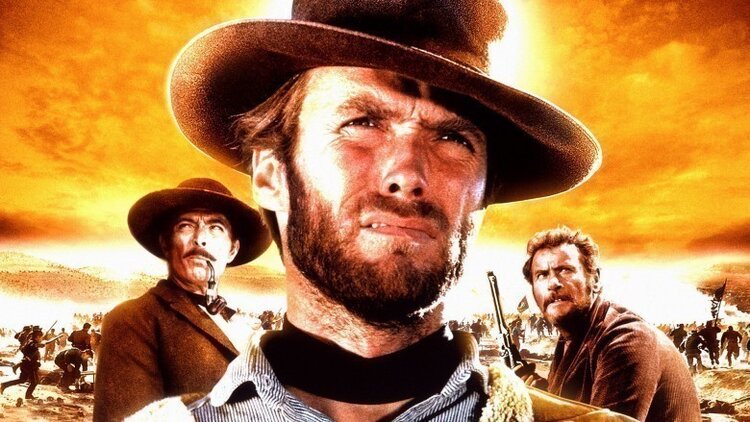 Director: Sergio Leone
Cast: Clint Eastwood, Eli Wallach, Lee Wan Cleef
The Good, the Bad and the Ugly is one of the first movies that comes to mind when it comes to Indian movies. It is about the experiences of three brothers in arms, who are moving towards a common goal, and their paths crossing. For these three friends, whose names are the Good, the Bad, and the Ugly, the American Civil War at that time is a tool. The Good and the Ugly have a business that has some threats but makes good money. Ugly is a notorious criminal, Good brings him to justice and gets the bounty on his head. Then he saves the Ugly from hanging in a very dangerous way, ensuring that he survives until his next job. But one day, a hidden treasure emerges and the relationship between these two is damaged. While they are busy bickering with each other, a third treasure hunter emerges, the Bad Named Person. And now everything will be different…
---
2) Django Unchained – Unchained (2012) | IMDb: 8.4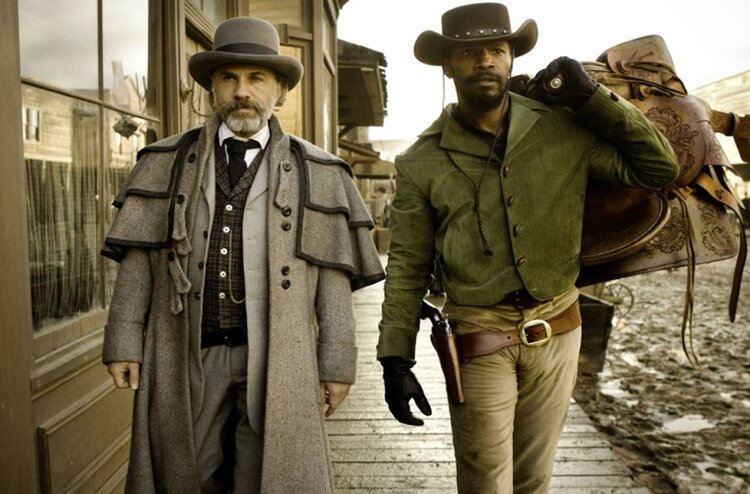 Director: Quentin Tarantino
Cast: Jamie Foxx, Leonardo DiCaprio, Christoph Waltz
Unchained, a slave, Django, originally German Dr. It begins when he encounters a bounty hunter named King Schultz. Django makes a deal with Schultz, who wants to capture his former owner, dead or alive. On the condition of gaining his freedom, Brittle vows to bring the brothers to him. They complete this task successfully, but the paths of these two people do not separate. Schultz and Django go after wanted criminals in the South. Django, whose ability to catch someone is increasing day by day, actually has only one goal: to find his wife Broomhilda, whose paths were separated because of the Kword preole trade, and save her from the life of a slave… This quest will lead them to a farm called "Candyland" and its owner, Calvin Candie.
---
3) The Revenant – Resurrection (2015) | IMdb: 8.0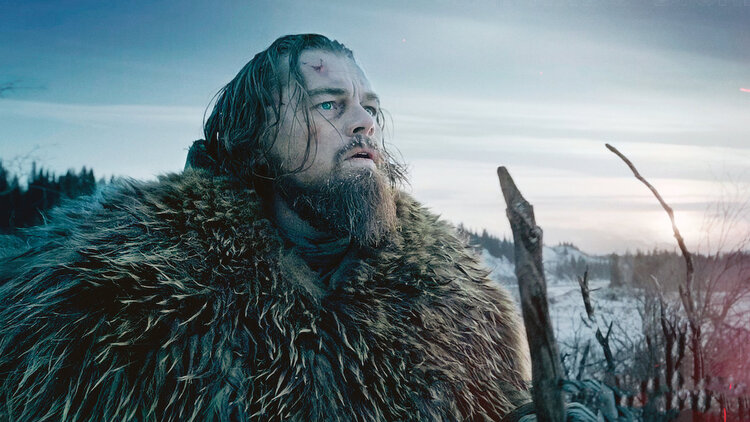 Director: Alejandro G. Inarritu
Cast: Leonardo DiCaprio, Tom Hardy , Domhnall Gleeson
It is one of the most popular Indian films in recent times. Hugh Glass is a trapper for a company who hunts animals for their fur. They are not alone in the area they choose to hunt for themselves. Apart from them, there are also native Indian people and French troops in that area. One day, during a hunt, Glass is attacked and badly injured by a brown bear, and his friends are left to die. But Glass, who knows that area much better than her other teammates, fights for her life and waits for her wounds to heal slowly. There's a reason why Glass tries so hard to live.
---
4) The Wild Bunch – The Wild Bunch (1969) | IMDb: 7.9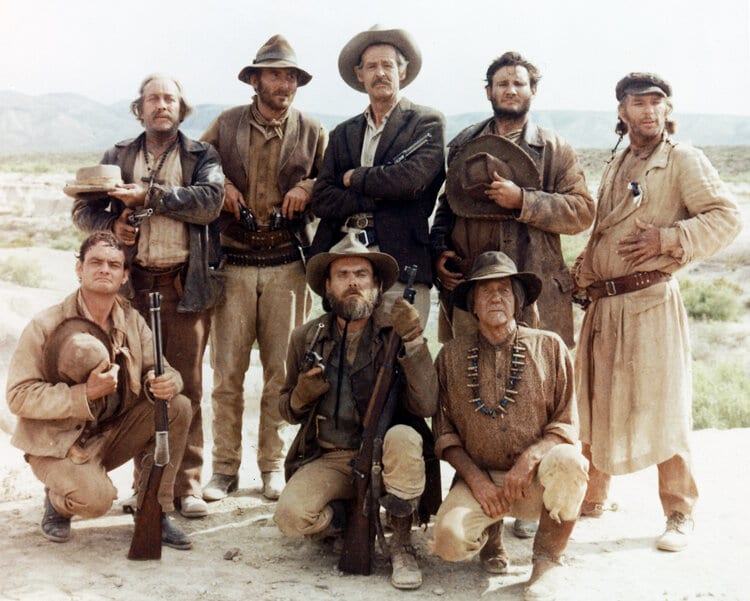 Director: Sam Peckinpah
Cast: William Holden, Ernest Borgnine, Robert Ryan
Wild Town, which is among the Native American films set on the border between Texas and Mexico, is about the struggle of a gang of old bandits who are trying to survive in the technologically changing world. Pike Bishop, the gang leader, wants to make one last big hit before quitting his job. Pike recruits a group of gangs with different crimes to rob a shop with very valuable things in it. But nothing will go according to plan, their robbery will turn into a bloody war.
---
5) The Hateful Eight – Hateful (2015) | IMDb: 7.8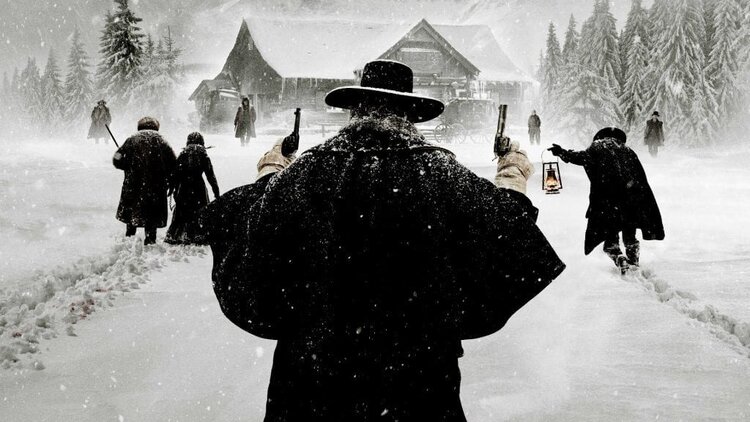 Director: Quentin Tarantino
Cast: Samuel L. Jackson, Kurt Russell, Jennifer Jason Leigh
The HateFul Eight tells the story of how long after the Civil War ended, a number of strangers escape blizzard to a mountain lodge and their secret loyalty threatens their survival. One day, a stagecoach drives through frigid Wyoming. Among the passengers, the hangman John Ruth and his captured Daisy Domergue are on their way to the town of Red Rock to be brought to justice. Along the way, they meet Major Marquis Warren, a notorious black bounty hunter, ex-federation soldier, and Chris Mannix, a southern outlaw who says he's the town's chief. Ruth, Domergue, Warren, and Mannix, who lost their way because of a busy type, take shelter in a mountaintop accommodation called Minnie's Haberdashery. But when they arrive there, they are met by four different strangers they do not know, instead of the owners of the place. These are Bob, Red Rock hangman Oswaldo Mobray, Cowboy Joe Gage and Allied Sanford Smithers. As his bout gets worse, these eight learn that they may never make it to Red Rock.
---
6) The Last of the Mohicans – The Last of the Mohicans (1992) | IMDb: 7.7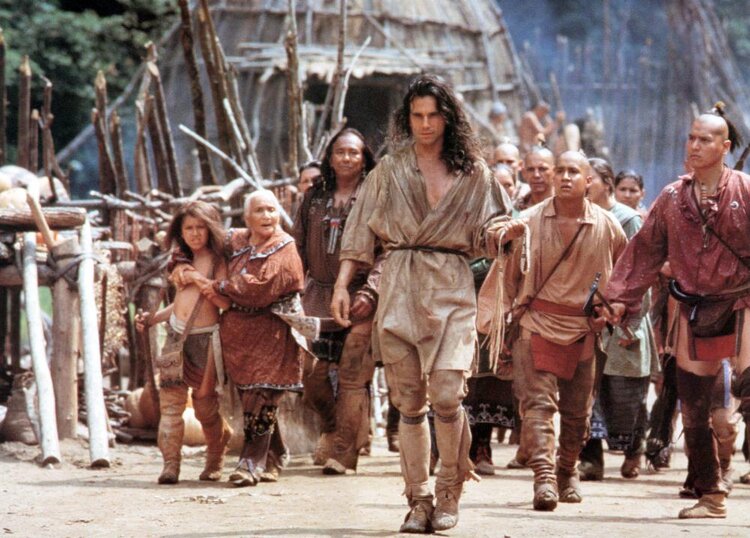 Director: Michael Mann
Cast: Daniel Day-Lewis, Madeleine Stowe, Russell Means
British and French soldiers, 18th century. They are fighting for dominance over North America in the 19th century. The settlers and Indians living in this region were also caught in the middle of this war. Bad things happen to Cora and her sister Alice, who are settlers, but an Indian called Hawkeye saves these two brothers. Hawkeye is actually a settler, but he was raised by the last of the Mohicans when his family died. It is an unforgettable legend among Native American movies.
---
7) 3:10 to Yuma – 3:10 Yuma Train (2007) | IMDb: 7.7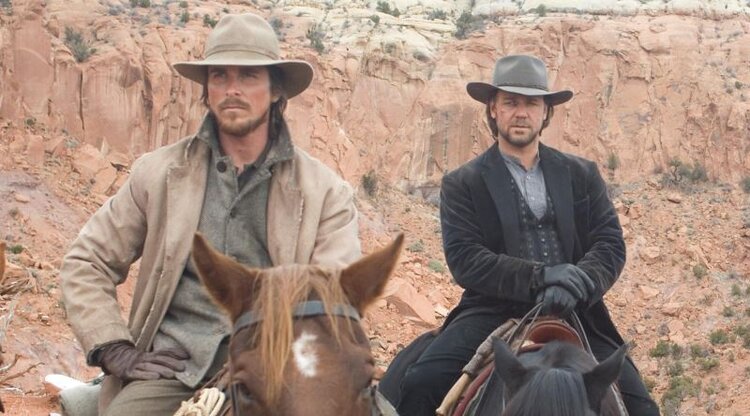 Director: James Mangold
Cast: Russell Crowe, Christian Bale, Ben Foster
After the capture of the notorious murderer Wade, Evans volunteers to take him on the 3:10 train to Yuma and accepts the offer. But the situation does not progress as expected. Evans realizes that he has started to have respectful feelings for him since he set out with this outlaw. Wade has a gang of his own and everywhere he goes there is danger around him. The journey, on the other hand, begins to turn into a kind of destiny mission.
---
8) Dead Man – Dead Man (1995) | IMDb: 7.6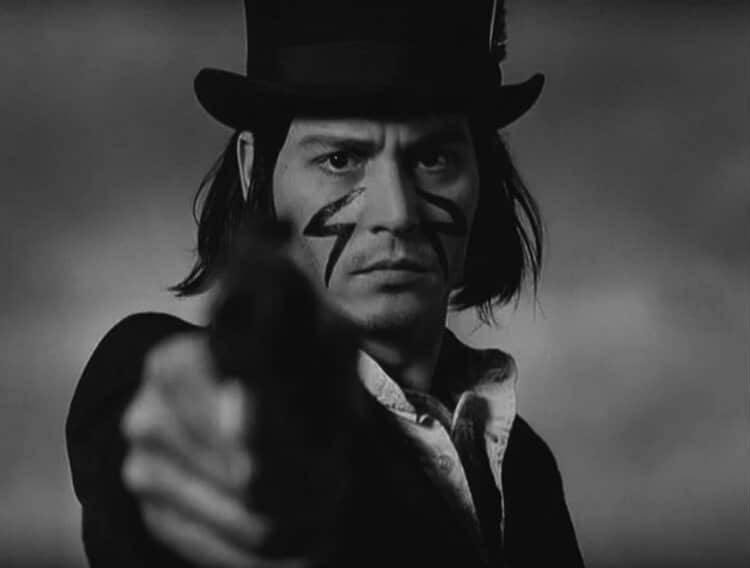 Director: Jim Jarmusch
Cast: Johnny Depp, Gary Farmer, Crispin Glover
In this story, which takes place in the 1800s, a young man named William Blake, who has nothing important in his life and leads a very normal life, with the desire to live an extraordinary experience, leaves the place where he lives and starts a new life in a completely different place. decides. With this decision, he will have an experience that will change both spiritually and physically. A Native American man named "Nobody", whom he met in a very bad state, believes that a deceased poet with the same name as William Blake is our William Blake. This journey that William Blake will take with "Nobody" will make William Blake a completely different person. Dead Man is one of the most popular Indian movies.
---
9) True Grit – Tracking (2010) | IMDb: 7.6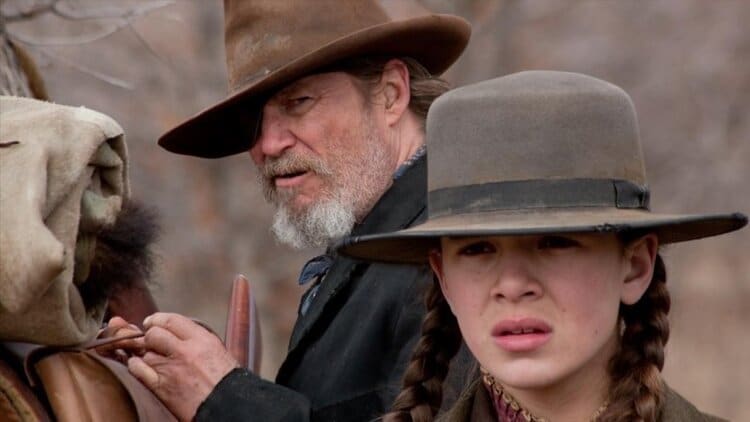 Director: Ethan Coen, Joel Coen
Cast: Jeff Bridges, Matt Damon, Hailee Steinfeld
14-year-old Mattie Ross, whose father was murdered in America after the Civil War in the 1870s, seeks justice for his father. Mattie enters Native American lands without permission, but before that he follows the cowardly Tom Chaney to Arkansas/Fort Smith, who is said to have killed his father for prize money. Wanting to get Chaney to pay for his father's death, Mattie recruits Rooster Cogburn, the alcoholic and responsible, who was then known as the toughest soldier of the time, to capture Chaney. In this process, the Texax policemen they meet on the road intend to catch Chaney in LaBoeuf and take him to Texas from there. For this purpose, these three people unite in a great chase. Each of them stubborn, whatever I say, they find themselves in a completely different situation in this extraordinary team chase with their own moral values: evil, ruthlessness, despair, courage and love.
---
10) Il Grande Silenzio – The Great Silence (1968) | IMDb: 7.7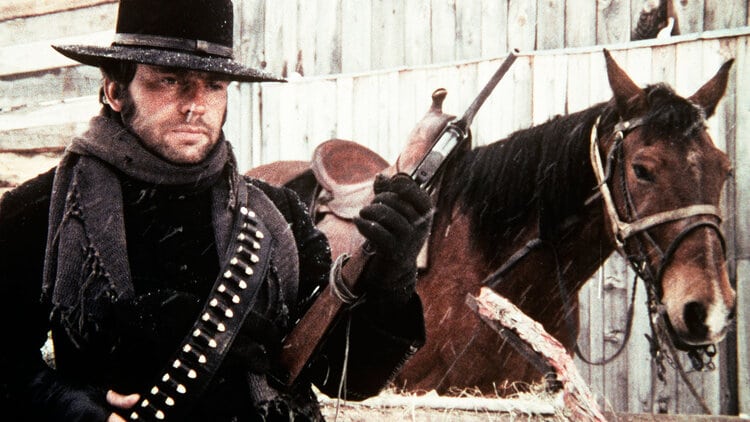 Director: Sergio Corbucci
Cast: Jean Louis Trintignant, Klaus Kinski, Frank Wolff
The Great Silence is among the most acclaimed Native American films of its time. A gang of heads named Loro spread terror in their hometown. The government, on the other hand, prefers to ignore all kinds of persecution in this region and not even speak out against the persecution. The only hope of the people living in this region, whose lives are under great threat, is someone named Silence. Having set heart to protect people against this ruthless gang, Silence will find herself in a great war in the process.
---
11) Hell or High Water – Two Hands in Blood (2016) | IMDb: 7.6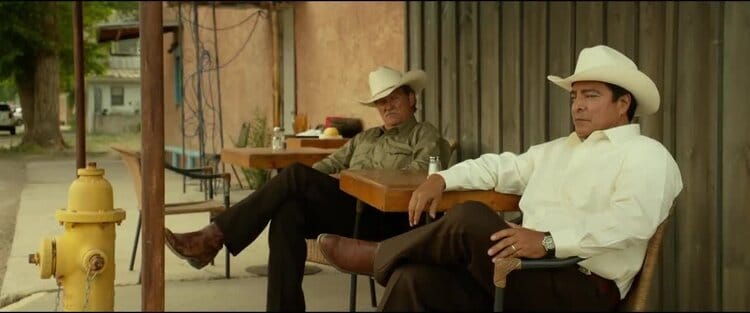 Director: David Mackenzie
Cast: Chris Pine, Ben Foster, Jeff Bridges
İki Eli Kanda is the western story of two brothers who are in debt to the bank and try to save their only tangible asset, their family farm, from mortgage. Tanner and Toby, who robbed a bank in order to pay off their debts to the bank, then start to wander from city to city in order to lose their traces. But the retired police inspector who is after them does not seem to give up easily.
---
12) The Assassination of Jesse James by the Coward Robert Fort – The Assassination of Jesse James by the Coward Robert Forud (2007) | IMDb: 7.5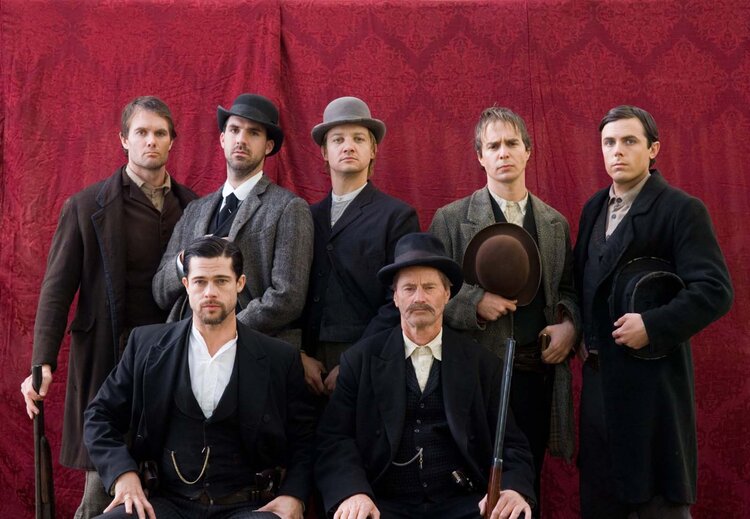 Director: Andrew Dominik
Cast: Brad Pitt , Casey Affleck, Sam Shepard
The Cowardly Robert Forud's The Assassination of Jesse James, starring Brad Pitt, is one of the most popular Indian films recently. The film tells the story of Robert Ford's last days when he met Jesse James, whom he considered his idol. The personal life of a notorious outlaw is revealed in this film based on the novel by Robert Hansen. It is 1881, Jesse James is after a heist to take place, but at the same time, he has declared war on those who will make money from this robbery as a result of his capture.
---
13) Open Range – Far Country (2003) | IMDb: 7.4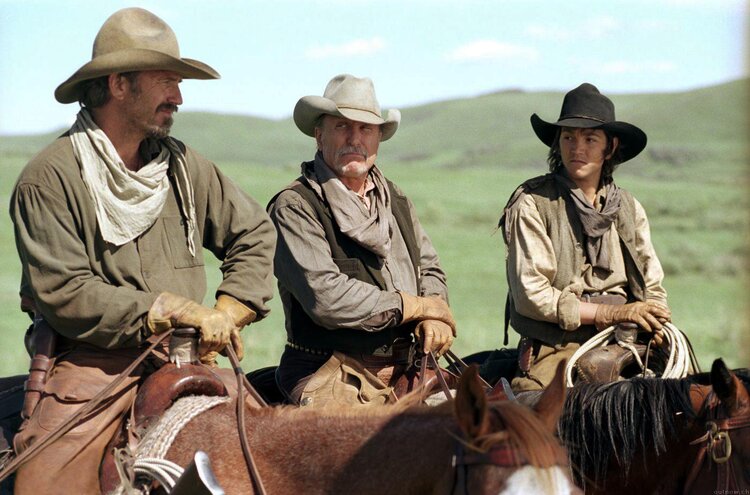 Director: Kevin Costner
Cast: Kevin Costner, Robert Duvall, Diego Luna
Charley Waite and Boss Spearman live a peaceful and happy life, grazing their cattle, independently roaming all over the country. But Denton Baxter, the owner of the farm, sees Boss and his men as thieves. He decides to expel them from his area. In order to achieve this, he even took the risk of committing murder if necessary. The brave personality of the Boss is strong enough to not give up in the face of any obstacle. While escaping from his past, Charley worked with Boss for exactly ten years, but as a result of these events, he found himself in the middle of a dilemma again. Lovable Mose and Button are ready to complete this team. The town doctor's sister, Sue, will not be indifferent to Charley's polite behavior.
---
14) The Three Burials of Melquiades Estrada – Three Burials (2005) | IMDb: 7.4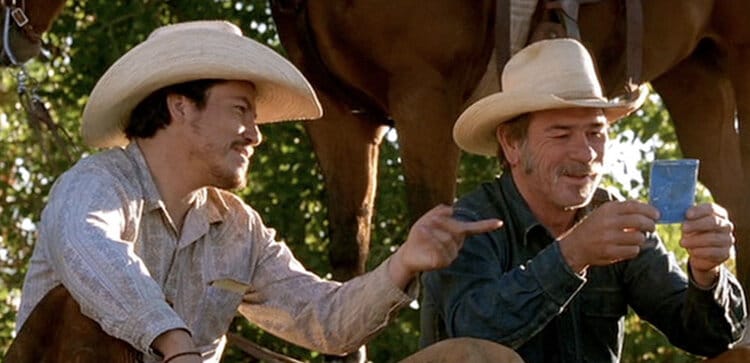 Director: Tommy Lee Jones
Cast: Tommy Lee Jones, Barry Pepper, Dwight Yoakam
A man is killed and buried in the Texas desert. However, his body, which was found later, was removed from there and transported to the city cemetery, Var Horn. A rancher named Pete Perkins is a friend of the murdered man and decides to track down the murderer. Pete suspects a border patrol officer, kidnaps him and forces the police to remove the body from the cemetery. He wants to take his friend's body from there and bury it in the garden of his house in Mexico. Pete embarks on a dangerous journey to Mexico with the policeman he kidnapped and the body of his friend.
---
15) The Proposition – The Bloody Proposition (2005) | IMDb: 7.3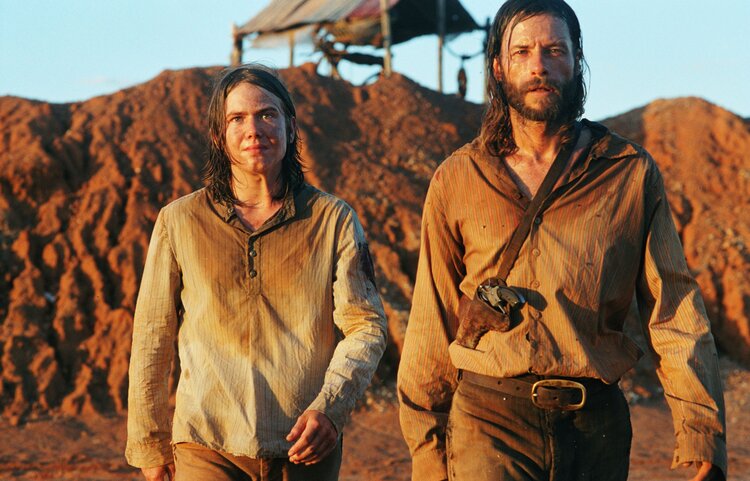 Director: John Hillcoat
Cast: Ray Winstone, Guy Pearce, Richard Wilson
The Bloody Bid is a drama film among Native American films. It is about a revenge and blood feud in the deserts of Australia. It reveals the Burns brothers' struggle with the police as well as the townspeople, who are outlaws. During this struggle, it brings together certain sections from the life of a police chief with the audience.
---
16) Das finstere Tal – Dark Valley (2014) | IMDb: 7.1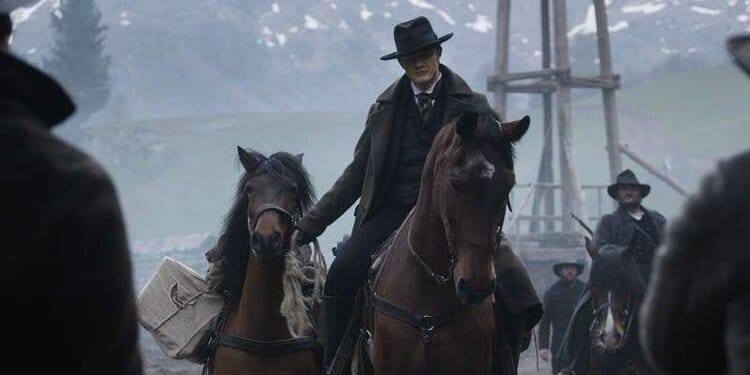 Director: Andreas Prochaska
Cast: Sam Riley, Tobias Moretti, Paula Beer
At the end of the 19th century, an unknown stranger named Greider arrives on his horse in a snowy and cold Alpine village. Due to the bad weather, he asks these little people for a place to take shelter. However, in this village, foreigners are not treated very hospitably; but Greider convinces them to give gold in return and finds a house where he can take shelter. After Greider settles in the village, the weather conditions get worse and the village is completely covered with snow. Meanwhile, the son of one of the prominent people in the village has an accident and dies. There is only one name that everyone in the village doubts because of this accident.
---
17) Bone Tomahawk – Bone Ax (2015) | IMDb: 7.1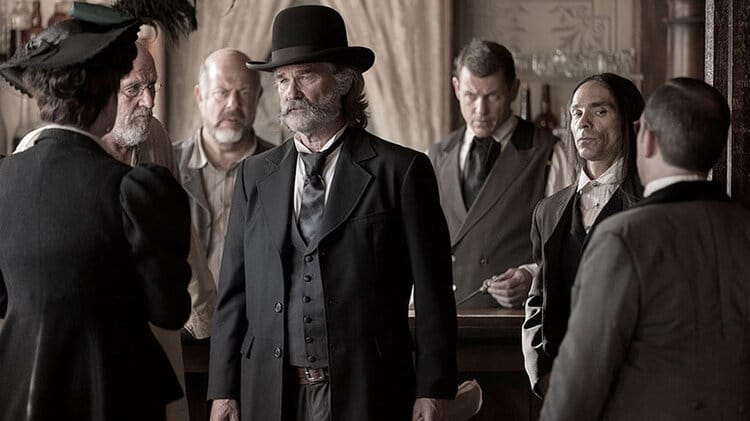 Director: S. Craig Zahler
Cast: Kurt Russell, Patrick Wilson, Matthew Fox
In the movie Bone Ax, four brave men set out for this purpose to save the people who were abducted and captured by a tribe that lived in caves in a primitive way and were cannibals.
---
18) The Magnificent Seven (2016) | IMDb: 6.9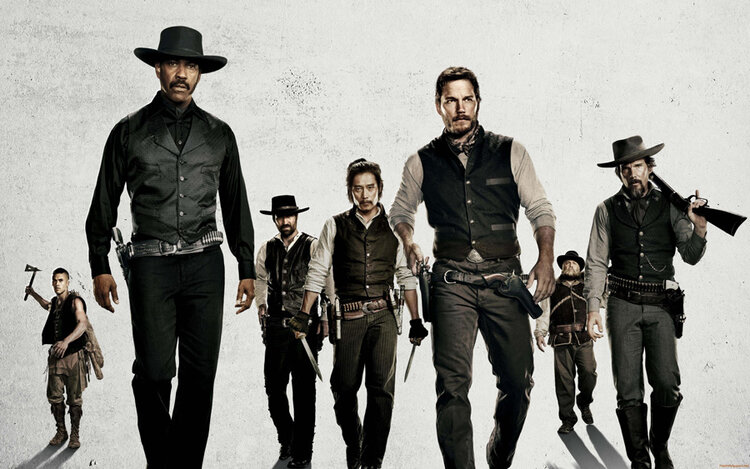 Director: Antoine Fuqua
Cast: Denzel Washington , Chriss Prat, Ethan Hawke
Seven Wild West gunslingers are hired to defend a poor village run by industrialist Bartholow Bogue. This team of bounty hunters, gunmen and gamblers includes Sam Chisolm, Josh Farraday, Goodnight Robicheaux, Jack Horne, Billy Rocks, Vasquez and Red Harvest. As this team of seven prepares the peaceful town of Rose Creek for a major attack, they also rediscover certain values within themselves.
---
19) The New World: The Discovery of America (2005) | IMDb: 6.7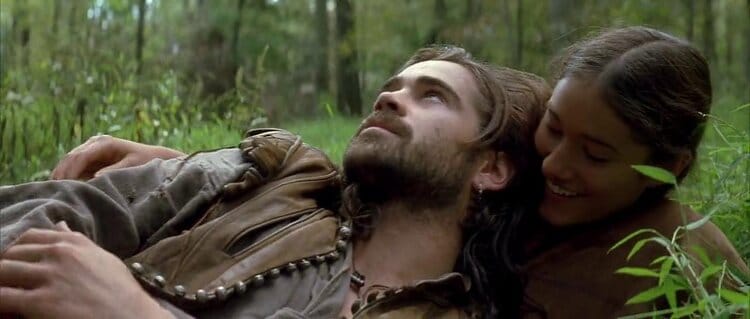 Director: Terrence Malick
Cast: Colin Farrell, Q'orianka Kilcher, Christopher Plummer
It is one of the most popular Indian movies. 17 in the movie The New World. It tells a love story of the 19th century. This is the love affair between John Smith and Pochahontas, a Native American girl. Even though there were very sad events at that time, harmony was established between the Colonists and the fellow Indians, and Pochahontas and John Smith, the daughter of the head of the Indians, fell in love with each other. The only thing that will prevent this love is that they come from different cultures. This journey of two lovers with each other will take them to places they never expected.
---
20) The Salvation – Revenge (2014) | IMDb: 6.7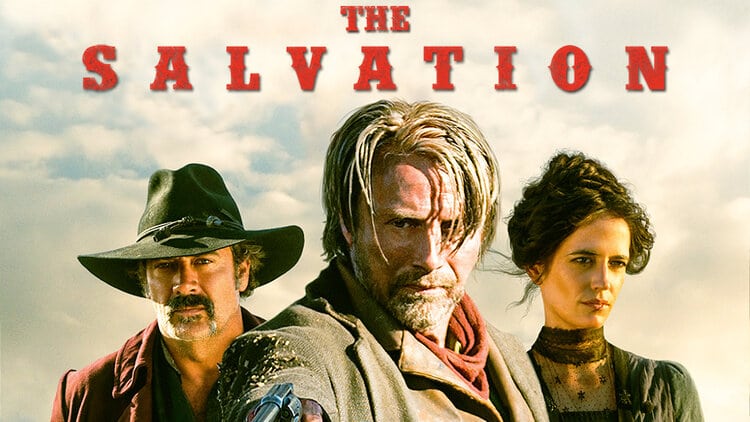 Director: Kristian Levring
Cast: Mads Mikkelsen, Eva Green, Jeffrey Dean Morgan
Revenge is one of the Native American movies set in the United States in the 1870s. The hero of the story, the immigrant, takes his revenge by killing a murderer who murdered his family in an unexpectedly calm manner. But this move angers the head of one of the most powerful gangs in the region. Our hero, who was betrayed by his closest people during this tension between him and the gang, will have to fight the gang alone.
---
21) Slow West – Calm West (2015) | IMDb: 6.9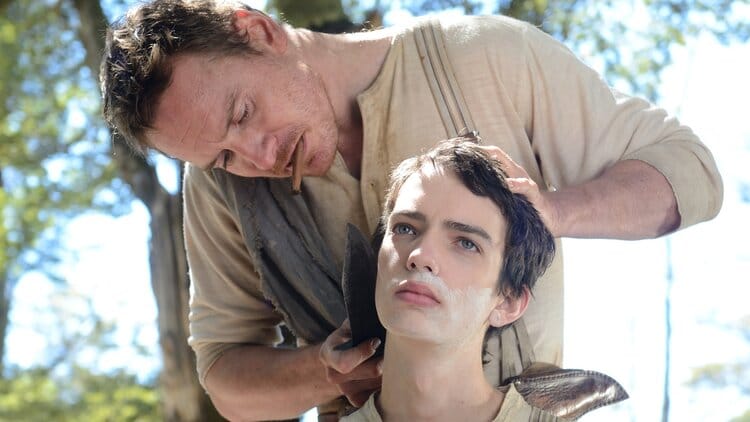 Director: John Maclean
Cast: Kodi-Smith McPhee, Caren Pistorius, Aorere Paki
In this story set in America in the 19th century, Rose, the 17-year-old son of a well-to-do Scottish family, falls in love with Jay, forced to leave Scotland due to an accident and embarks on a journey to the Wild West. Jay, on the other hand, does not want to lose the woman he is in love with, so he goes after her, but he cannot achieve the desired result in the Wild West, where crime is not prohibited. He lets Silas, a mysterious traveler, help him. The dangerous work and violence he witnesses along the way will also teach Jay how America intimidates innocent people.
---
22) Hidalgo (2004) | IMDb: 6.7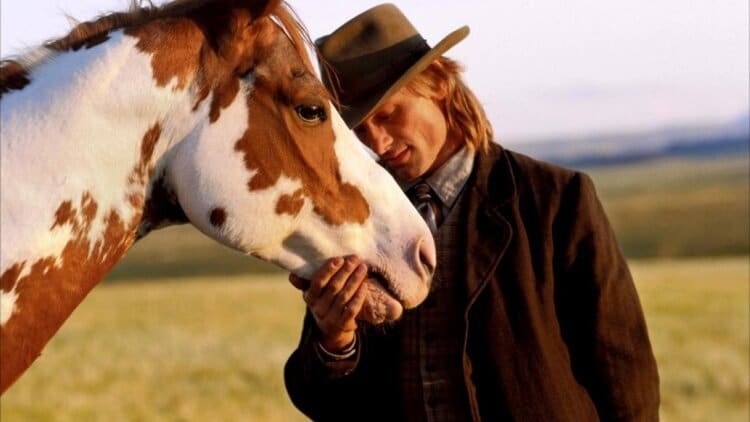 Director: Joe Johnston
Cast: Viggo Mortensen, Omar Sharif, Zuleikha Robinson
The "Ocean of Fire" held in Arabia is a world-renowned running race. Arabian horses and the drivers who use them face each other in this dangerous race. One day, an Arab sheikh invites an American and his horse Hidelgo to this race and makes a big bet. Thus, in the Ocean of Fire, which is considered one of the scariest races in the world, there is also an American and his horse, whose only concern is to live.
---
23) Seraphim Falls (2206) | IMDb: 6.7
Director: David Von Ancken
Cast: Pierce Brosnan, Liam Neeson, Anjelica Huston
The movie, which also stars Liam Neeson, is one of the most popular Indian movies. Seraphim Falls begins with a series of images of people wounding and then watching a man through the snow-covered forests. After being followed for nearly an hour, Gideon has no idea why he was being followed by Carver and his men. Gideon is injured in the process and manages to escape despite many incidents. Meanwhile, he does not fail to reduce Carver's men.
---
24) Appaloosa – My Law ( 2008) | IMDb: 6.7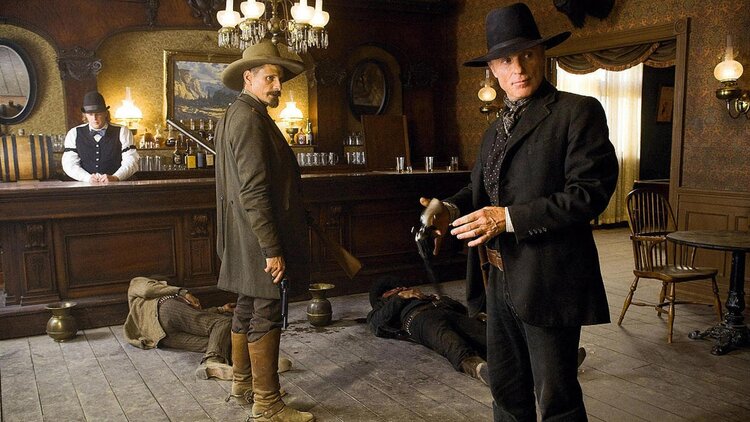 Director: Ed Harris
Cast: Ed Harris, Viggo Mortensen, Renée Zellweger
The year is 1882. The town of Appaloosa is in turmoil and lawlessness. Two friends Virgil and Everett, who travel between towns as travelers, work as lawmen in the towns they visit. The people of Appaloosa are tortured by a rancher named Randall, one of the town's leading figures. The plans of these two friends, who take Randall to court with the aim of hanging him, are completely changed by a woman who moves to town.
---
25) Blackthorn (2011) | IMDb: 6.5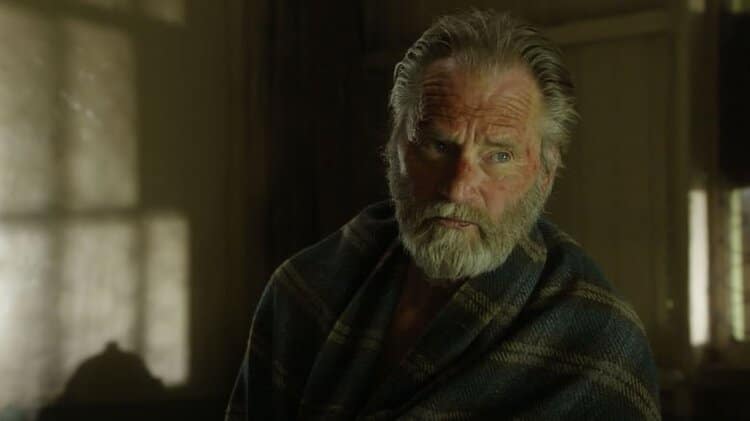 Director: Mateo Gil
Cast: Sam Shepard, Eduardo Noriega, Stephen Rea
It is said that Butch Cassidy and the Sundance Kid died in battle with the Bolivian army in 1908. What if Butch hadn't died and had a quiet life as James Blackthorn in a secluded Bolivian village? This movie, which offers an alternative option to an event in history, is about Bunch's struggle to return to his own country before he died, who was overwhelmed by the times he was outside of America. Butch, who thinks that his plan will work until he comes across a young but ambitious criminal, finds himself in a different adventure that he has not experienced since his adventurous days with the Sundance Kid.
This post is also available in: Türkçe