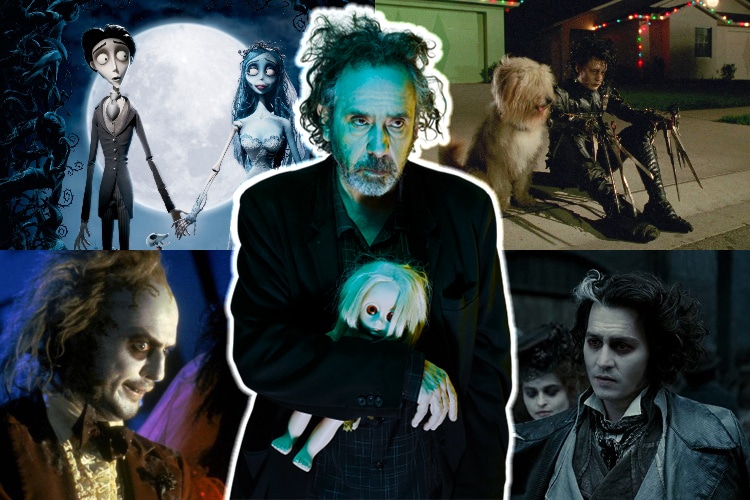 Tim Burton is one of the most beloved directors of fantastic cinema with his unique style and films. Tim Burton movies are also known for this unusual style. The films he shot by blending fantastic cinema with many other genres, especially the characters and universes he created, put Tim Burton in a special place in the history of cinema. We have compiled the best films of the extraordinary director according to IMDb scores for you. Let's take a closer look at our list of the best Tim Burton movies .
---
10) Batman Returns – Batman Returns (1992) | IMDb: 7.0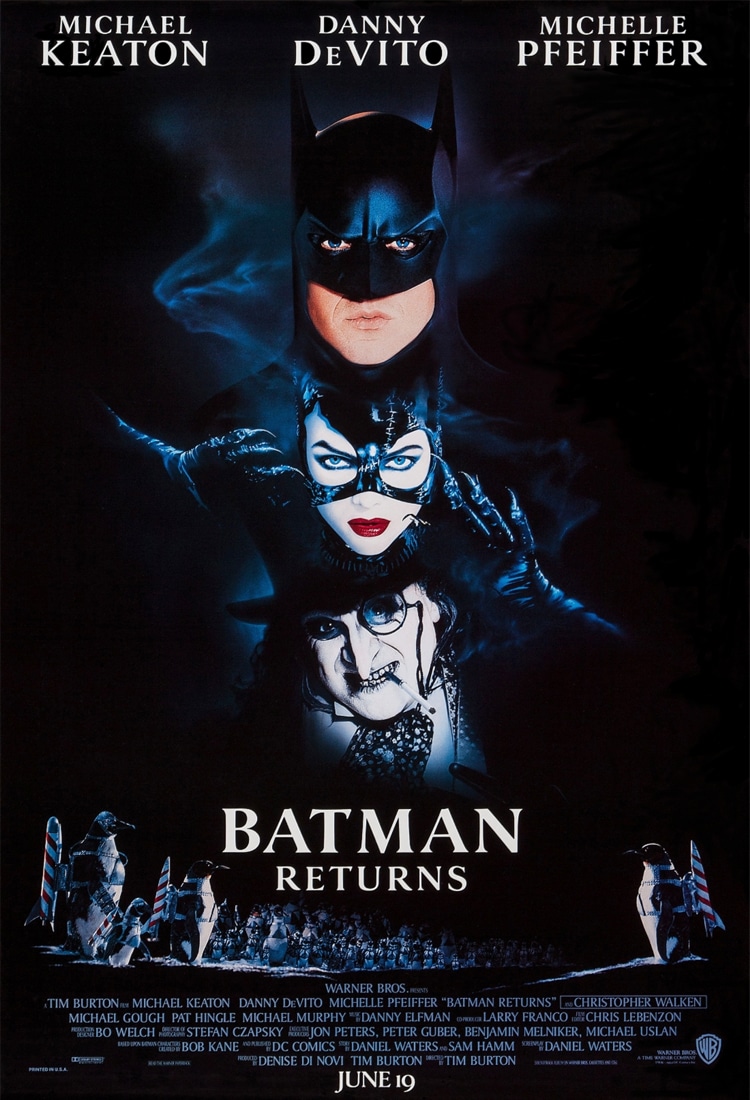 Genre: Action, Crime , Fantasy
Cast: Michael Keaton, Michelle Pfeiffer, Danny DeVito
Batman Returns , Tim Burton's second Batman movie, is loved by both Tim Burton and Batman fans, although not as much as the first movie. Michael Keaton, who once again appears in the role of Batman, gets into a fight with the Penguin this time after defeating the Joker in the first movie. Another unforgettable character of the legendary comic, Catwoman, takes her place in the movie with Tim Burton's touches.
---
9) Pee-wee's Big Adventure – Pee-wee's Big Adventure (1985) | IMDb: 7.0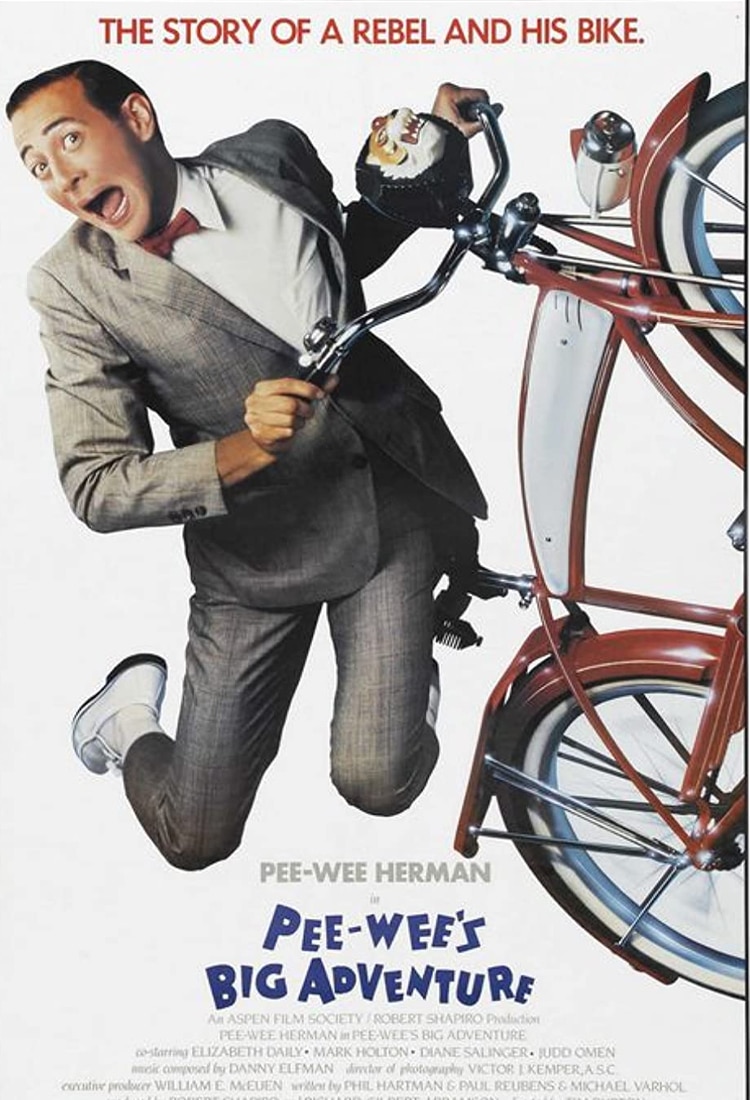 Genre: Adventure, Comedy, Family
Cast: Paul Reubens, Mark Holton, Diane Salinger
Tim Burton's feature-length directorial debut, the film is actually a children's movie. For this reason, Pee-wee has a different place among Tim Burton films. A boy-like man named Pee Wee Herman gets his bike stolen. He sets out to search the whole country to find his bike. The movie has been referred to as a children's movie, but the character's strange nightmares about his bike during his journey still cause debate as to whether it's a children's movie or not.
---
8) Sleepy Hollow – Ghost Horseman (1999) | IMDb: 7.3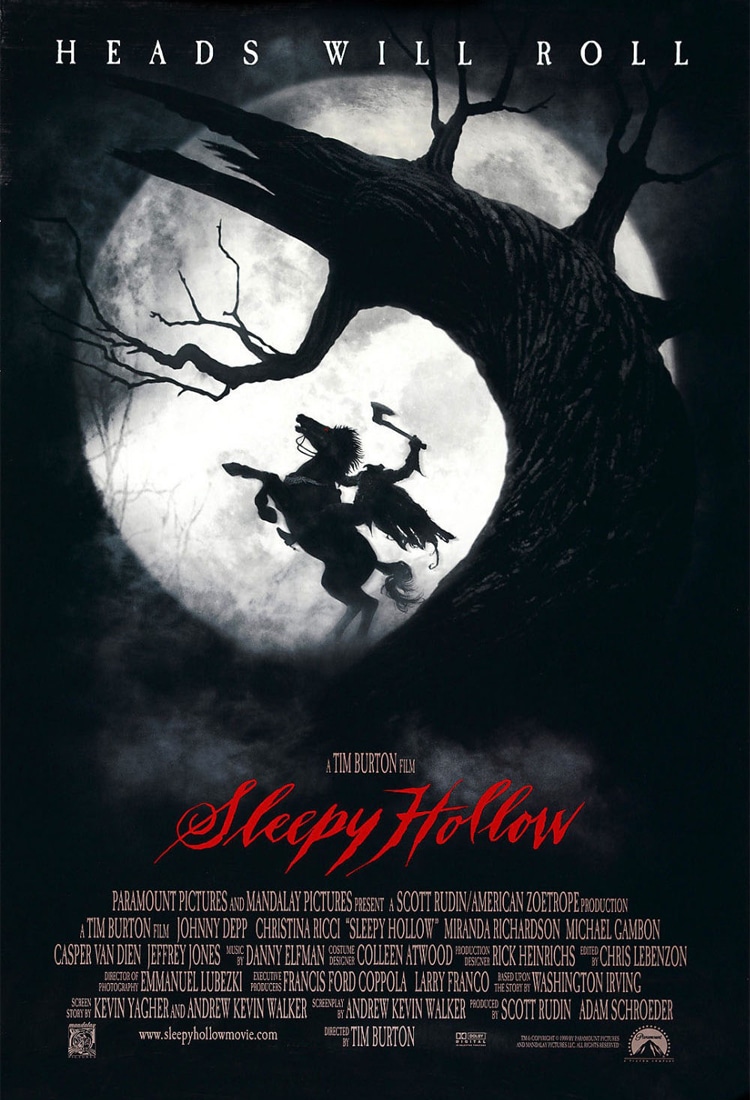 Genre: Fantasy, Horror, Mystery
Cast: Johnny Depp, Christina Ricci, Christopher Walken
Based on the novel The Legend of Sleepy Hollow by Washington Irving, the film takes place in 1799 New York. A police inspector named Ichabod Crane is sent to the town of Sleepy Hollow to uncover a series of murders. All the victims killed in the town have one thing in common; that is, beheaded! The townspeople believe that a ghost committed these murders. Ichabond Crane, on the other hand, does not believe these rumors and starts working to reveal the true face of events.
---
7) Corpse Bride – Dead Bride (2005) | IMDb: 7.3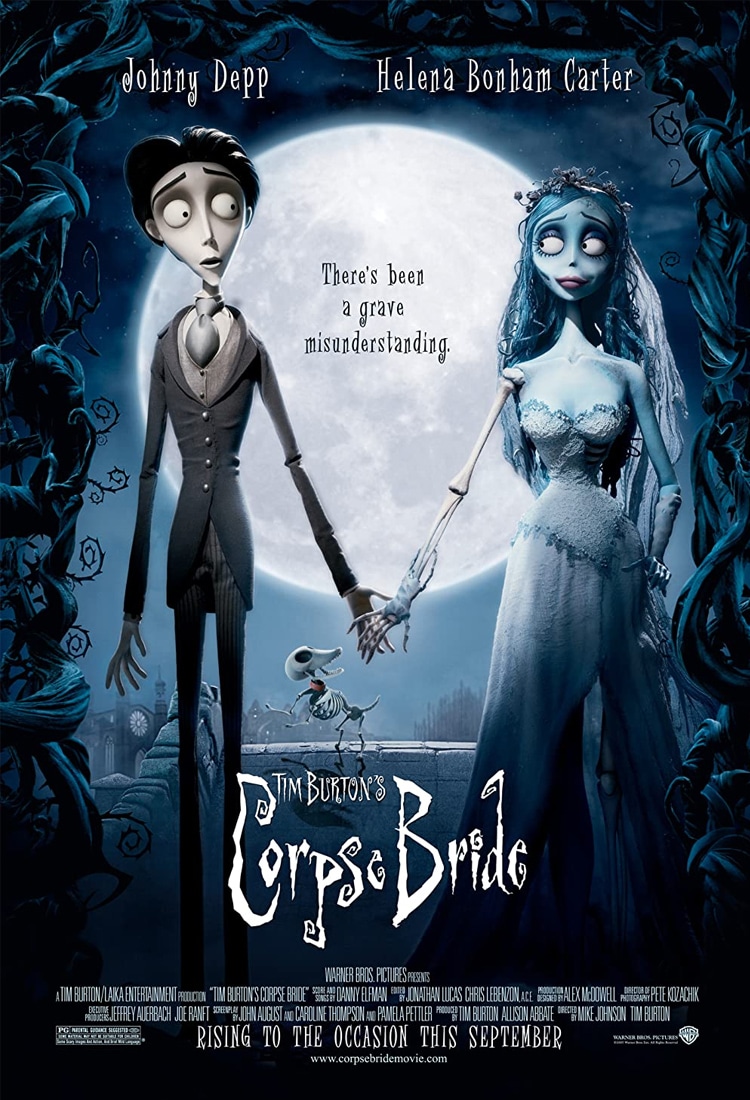 Genre: Animation, Drama, Family, Romance
Voiced by: Johnny Depp, Helena Bonham Carter, Emily Watson
When it comes to Tim Burton movies, it's easy to think of a few legendary animations. Corpse Bride is one of the most famous of these animations. Victor Van Dort and Victoria Everglot are an engaged couple planning to get married soon. The Van Dort family is a well-known family, and the Everglot family is a family in need of money. While the couple continues their wedding preparations, Victor Van Dort finds a skeleton one day and puts the ring on that skeleton's finger on his own finger.
However, the skeleton that owns the ring is Emily, also known as the Dead Bride. Victor Van Dort suddenly finds himself in the underworld, married to Emily. Unsure of what to do, Victor Van Dort must choose between his wife Emily in the underworld and his fiancee on earth, Victoria.
---
6) Sweeney Todd: The Demon Barber of Fleet Street – Sweeney Todd: The Demon Barber of Fleet Street (2007) | IMDb: 7.3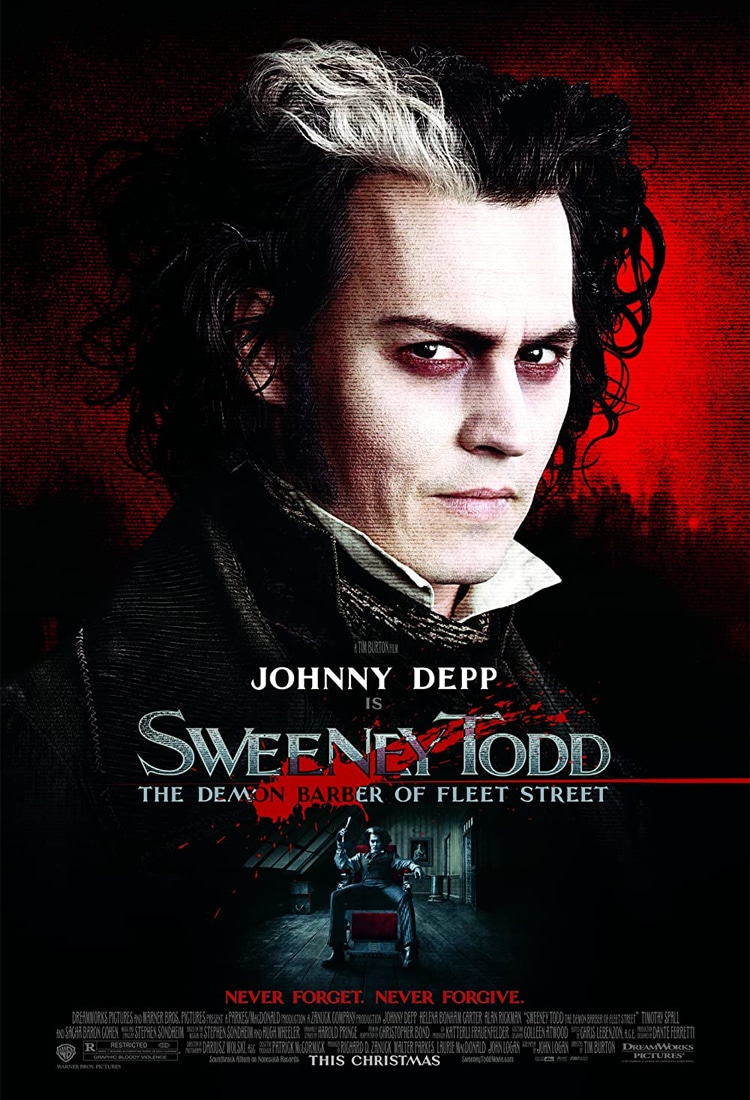 Genre: Drama, Horror, Musical, Thriller
Cast: Johnny Depp, Helena Bonham Carter, Alan Rickman, Timothy Spall, Sacha Baron Cohen, Jayne Wisener
Sweeney Todd , originally a Broadway Musical staged in 1936, found its place on the screen in 2007 with Tim Burton's unique touches. Sweeney Todd, who lives in England with his wife, works as a barber. While he had a life of his own, he was imprisoned as a result of a slander, and not only that, he was sent into exile. Burning with vengeance, Sweeney Todd returns to his hometown years later.
However, everything has changed so much that he opens a barber shop immediately and tries to find those who slandered him. His biggest assistant is Mrs. Lovett, who runs the patisserie downstairs. Sweeney Todd turns into a hangman in the barber shop, while Miss Lovett seduces everyone with the scent of her city-famous cakes and cupcakes.
---
5) Batman (1989) | IMDb: 7.5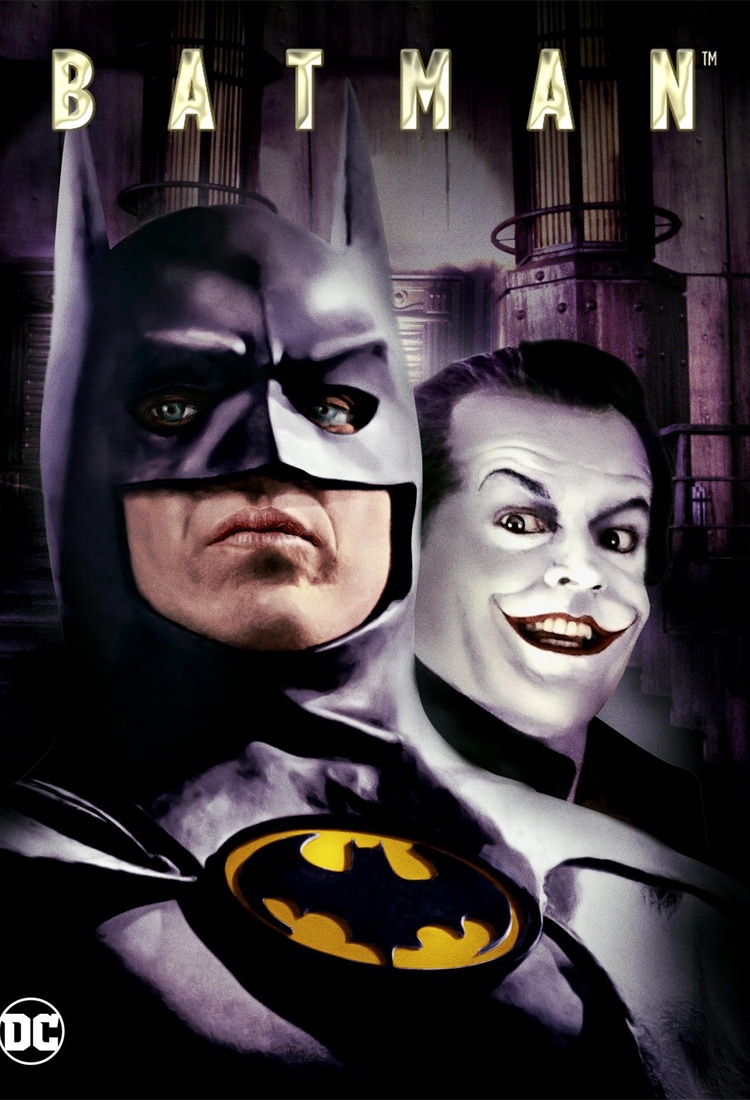 Genre: Action, Adventure
Cast: Michael Keaton, Jack Nicholson, Kim Basinger, Robert Wuhl, Pat Hingle, Billy Dee Williams
The favorite Batman adaptation of many Batman fans, the movie features unforgettable performances by Michael Keaton as Batman and Jack Nicholson as Joker . The story is the Batman story we all know. But with one difference! And that, of course, is the Tim Burton touch. Tim Burton recreates the familiar Batman story, universe and characters with his unique cinematic style and style.
---
4) Beetle Juice – Beetle (1988) | IMDb: 7.5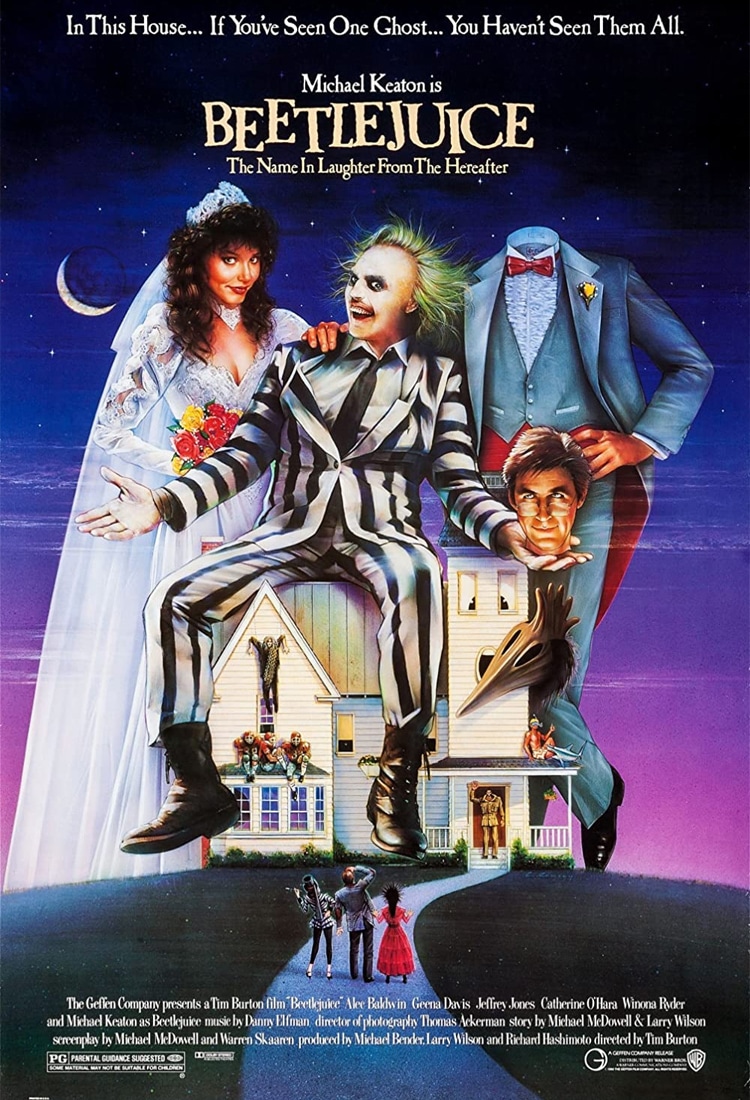 Genre: Comedy, Fantasy
Cast: Michael Keaton, Winona Ryder, Alec Baldwin, Geena Davis, Annie McEnroe, Catherine O'Hara
Beetle Juice is one of the first productions that come to mind when it comes to Tim Burton movies! Beetle , one of Tim Burton's most beloved films, is a fun ghost story. Barbara and Adam are a young married couple. One day they have a traffic accident. When they return to their home, they find that other people are living in the house. The house was bought by these people.
Unable to understand what happened, Barbara and Adam actually died in that accident, and when they realize this, they decide to kidnap the people who bought their house as ghosts. However, both of them do not have enough skills for this job. So they seek help from another ghost named Beetle.
---
3) Ed Wood (1994) | IMDb: 7.8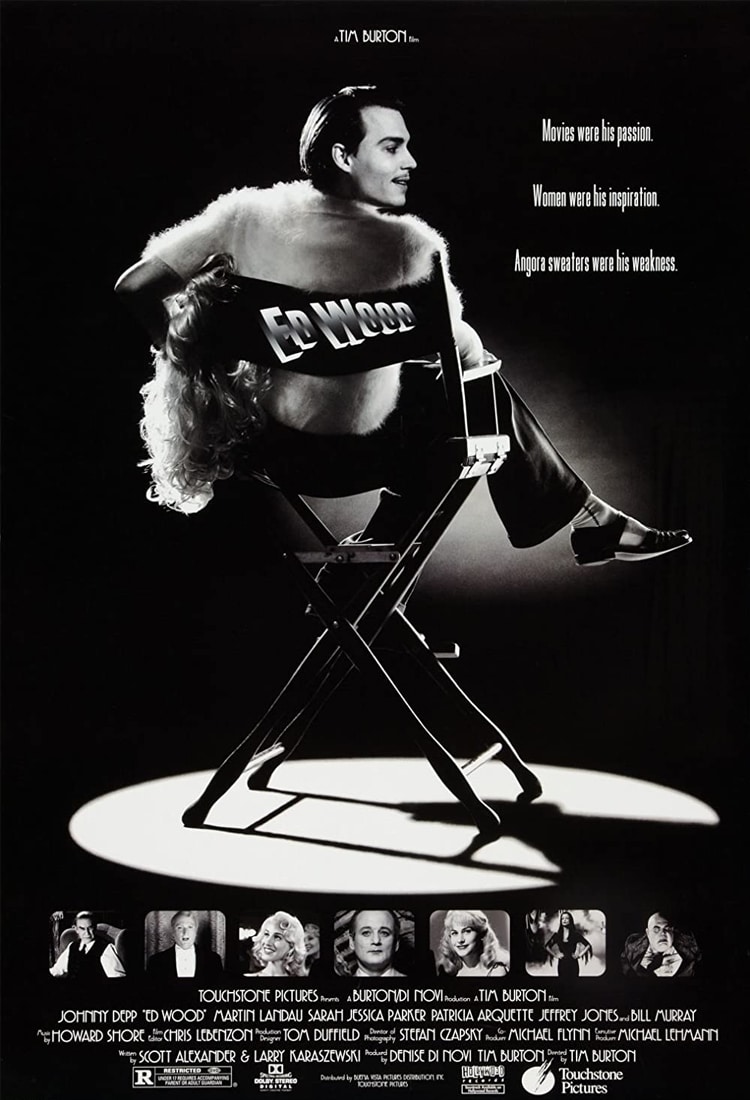 Genre: Biography, Comedy, Drama
Cast: Johnny Depp, Martin Landau, Bill Murray, Sarah Jessica Parker, Patricia Arquette
According to some, he is the worst director in the history of cinema, and according to others, he is a genius who makes original films with his own style… Who are we talking about? Ed Wood, the director Tim Burton admires and looks up to! The film, in which Ed Wood's films, his passion for cinema, briefly his career and life are told, is one of Tim Burton's favorite films.
---
2) Edward Scissorhands – Scissors Hands (1990) | IMDb: 7.9
Genre: Drama, Fantasy, Romance
Cast: Johnny Depp, Winona Ryder, Dianne Wiest, Anthony Michael Hall
Also known as Modern Frankenstein, the movie features one of the most iconic characters among Tim Burton movies: Edward Scissorhands ! Made by an inventor, Edward was not completed due to the inventor's sudden death. That's why they have long scissors for their hands. Feeling incomplete and living a modest life, Edward's life changes when a woman named Peg Boggs takes him home. Edward will embark on fantastic adventures in a paradise called Suburbia.
---
1) Big Fish – Big Fish (2003) | IMDb: 8.0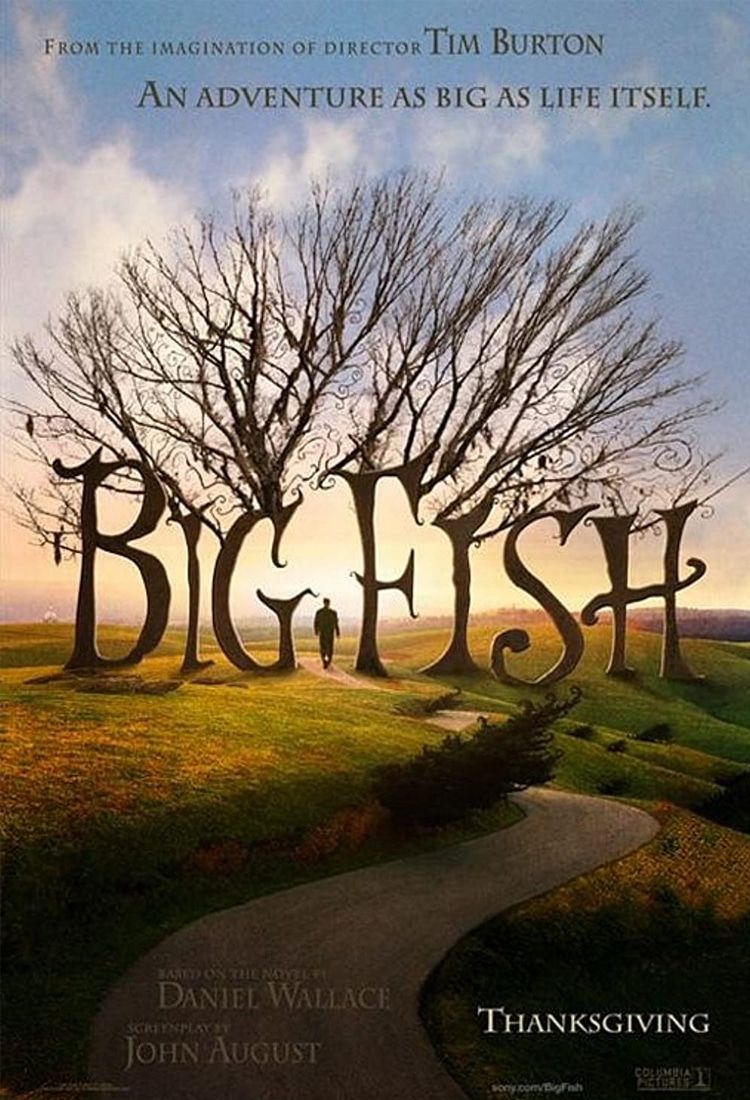 Genre: Adventure, Drama, Fantasy, Romance
Cast: Ewan McGregor, Albert Finney, Jessica Lange, Marion Cotillard, Helena Bonham Carter
William Bloom's father is dying of cancer. Therefore, returning to the family home, William wants to get to know his dying father better. His father is a traveling salesman and is said to have a legendary personality. In the light of all these stories, William begins to collect some stories about his father's childhood experiences. As he collects the stories, his father's victories, weaknesses, in short, all his experiences are revealed.
---
Our other movie lists that might interest you:
Best Horror Movies of the 21st Century
Natural Disaster Themed Movies
This post is also available in: Türkçe Deutsch