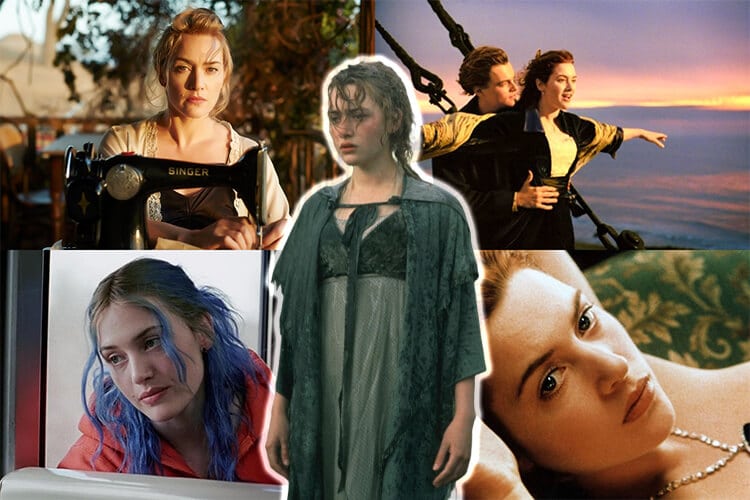 Kate Winslet movies When we say Titanic, the first thing that comes to our minds is undoubtedly Titanic. Kate Winslet, who was nominated for an Oscar for Best Actress with Titanic at the age of 22, became the youngest actress to receive an Oscar nomination. But the Kate Winslet movies aren't just about Titanic. Kate Winslet, who started her acting journey at the age of 11, had 52 blockbusters in her career; It looks like he will appear in many more movies. If you are ready together best Kate Winslet movies Let's take a closer look at our list.
---
15) Jude – Forbidden Love (1996) | IMDb: 6.9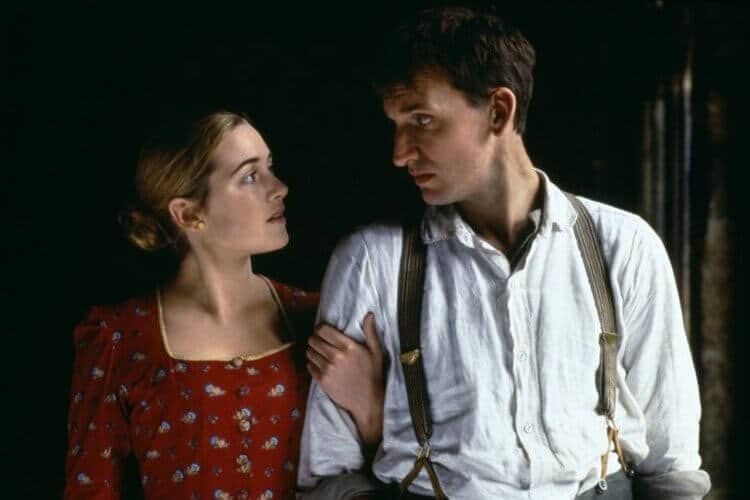 Genre: Drama, Romance
Director: Michael Winterbottom
Based on Thomas Hardy's novel Jude The Obscure Jude Set in England in the late 1800s. In the movie, we are the guest of Jude Fawley, a bricklayer who wants to get rid of the norms imposed by society and improve himself. Jude, whose dream is to go to university and become a better person, sets out to realize this dream despite the obstacles in front of him. Her cousin Sue, who comes across her in the town where she just moved, opens the doors of a forbidden love.
---
14) Iris (2001) | IMDb: 7.0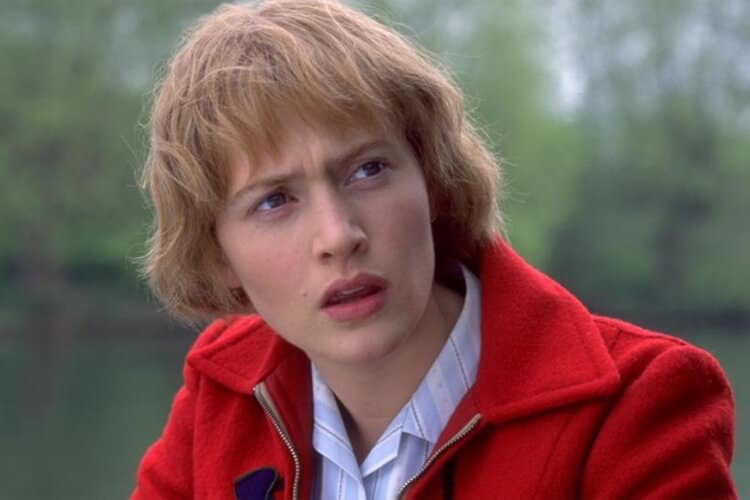 Genre: Biography, Drama, Romance
Director: Richard Eyre
Film about the life of the famous British novelist and thinker Iris Murdoch Iris deals with the famous writer's husband and their legendary love of 40 years. Literary critic John Bayley and Iris Murdoch had one of the most passionate and famous romances in the literary world from their student years to the end of the 1990s. While Kate Winslet plays the young Iris in the movie, we witness the relationship of these two for decades.
---
13) The Dressmaker – Tailor of Dreams (2015) | IMDb: 7.1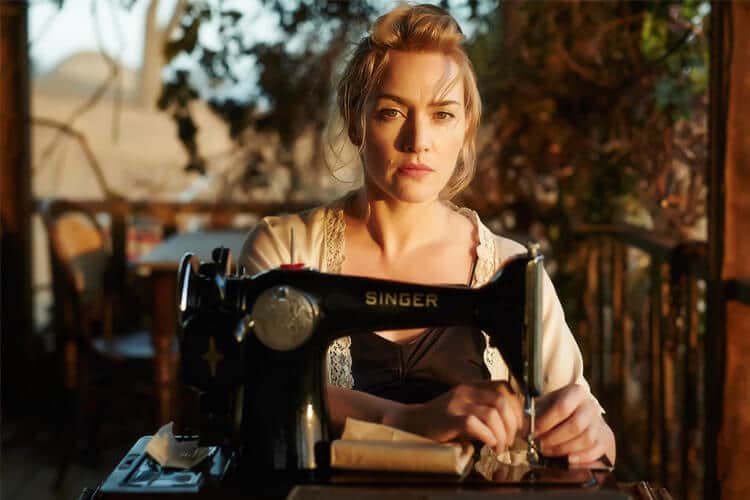 Genre: Comedy, Drama

Director: Jocelyn Moorhouse
Based on the novel of the same name by Rosalie Ham The Dressmaker is signed by Jocelyn Moorhouse, one of the famous directors of Australian cinema. In the movie, we are watching the story of Tilly, who left the town where she was born because she was accused of murder. Returning to the town after years to take care of her elderly mother, Tilly became a successful fashion designer and tailor as a result of her fashion education abroad. Tilly, who takes care of her mother on the one hand, wins their hearts by displaying her talents to the women of the town on the other.
---
12) Carnage – The Merciless God (2011) | IMDb: 7.2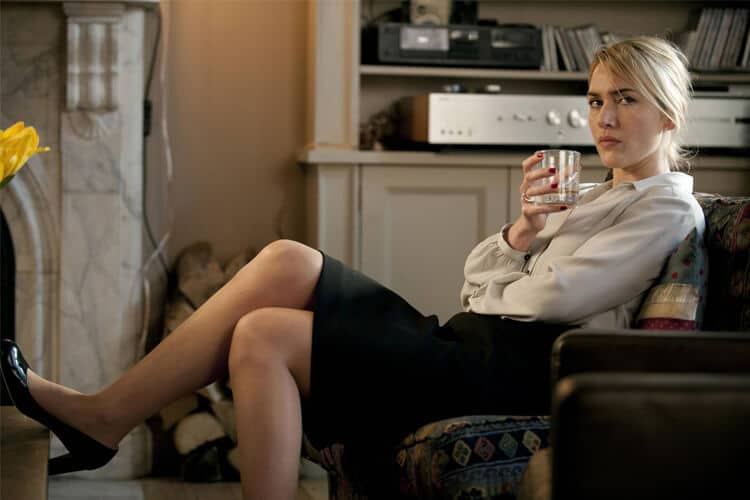 Genre: Comedy, Drama
Director: Roman Polanski
Independent film by acclaimed director Roman Polanski Carnage is a movie adaptation of Yasmina Reza's famous comedy play. We follow the reconciliation efforts of two families whose children are fighting with Carnage, which has done wonders in a limited space like 12 Angry Men. Between the two families who want to come together and solve the problem by talking in a civilized way, things start to get hectic as the subject comes up.
---
11) Steve Jobs (2015) | IMDb: 7.2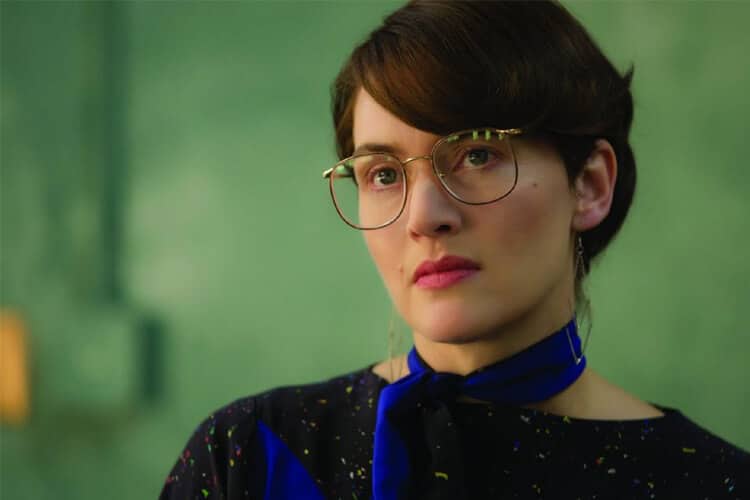 Genre: Biography, Drama
Director: Danny Boyle
Steve Jobs Almost everyone knows his name today. Technology giant Steve Jobs, who played a major role in Apple's development, worked hard until his untimely death in 2011 and has endured many difficulties. While the film deals with the years when Steve Jobs designed the first iMac computer, Kate Winslet appears in the role of Joanna Hoffman, the famous computer expert who worked in Apple's Macintosh division at that time.
---
10) Heavenly Creatures – Heavenly Creatures (1994) | IMDb: 7.3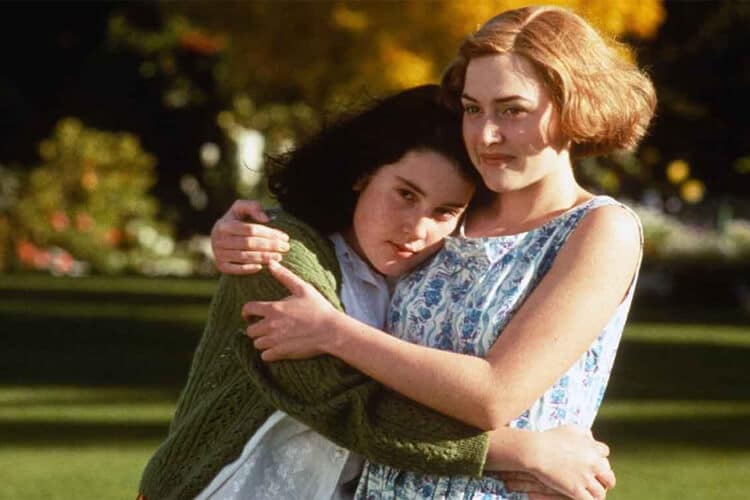 Genre: Biography, Crime, Drama
Director: Peter Jackson
Perhaps one of the most interesting Kate Winslet films. Heavenly Creatures takes its subject from real events. Based on the event known as the Parker-Hulme Murder, the film deals with the bond between two girlfriends whose imaginations are too wide. Two teenage girls living in some kind of fantasy world even risk committing a gruesome murder when their parents are anxiously trying to separate them.
---
9) Quills – Lord of Dreams (2000) | IMDb: 7.3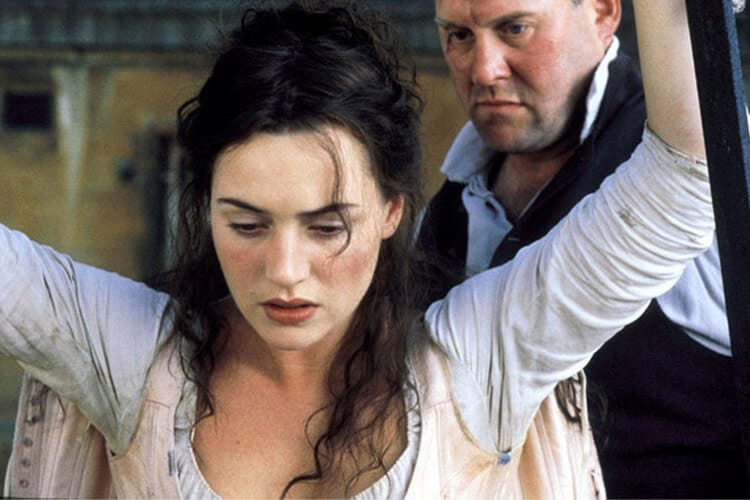 Genre: Biography, Drama
Director: Philip Kaufman
You may have heard of Marquis De Sade, the famous writer of erotic literature, who gave his name to the concept of sadism. Quills is the biography of De Sade, who spent 32 years of his life in prisons and mental hospitals because of his thoughts and writings. De Sade, who wrote most of his works in the mental hospital where he stayed for 13 years, was able to get these works published thanks to Madeleine, the laundress who secretly carried his writings.
---
8) Revolutionary Road – Chasing Dreams (2008) | IMDb: 7.3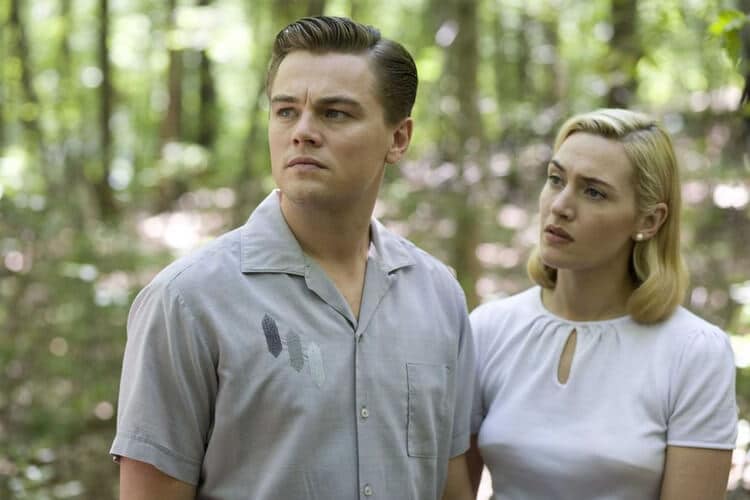 Genre: Drama, Romance
Director: Sam Mendes
Based on the novel of the same name by Richard Yates Revolutionary Road takes us to the center of American social life in the mid-1950s. Frank and April, a married couple, are actually people who have ideals and think they are not ordinary. But as they begin to evolve into people repeating the same things day in and day out within a given being, they realize that they are actually just one of any American family that has given up hope.
---
7) Little Children – Passion Games (2006) | IMDb: 7.5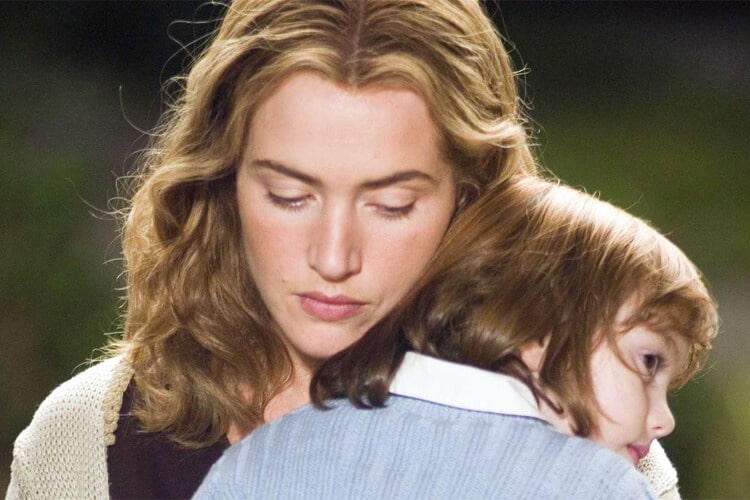 Genre: Drama, Romance
Director: Todd Field
No lie; When we create a list of Kate Winslet movies, the list is mostly drama and romantic movies. It presents sections from the rural life of the USA. Little Children It is a romantic movie full of drama. In the film, Sarah and Brad, who are not satisfied with their marriage, meet because of an allegation, and then their relationship turns into an escape from their monotonous lives.
---
6) The Life of David Gale – Between Death and Life (2003) | IMDb: 7.5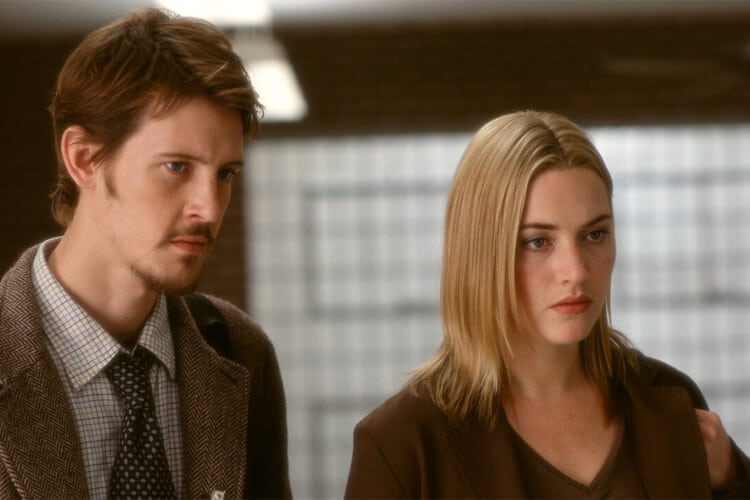 Genre: Crime, Drama, Thriller
Director: Alan Parker
Kate Winslet co-starring with Kevin Spacey The Life of David Gale In fact, it can be considered as an anti-execution propaganda. In the film, Professor David Gale, an anti-death activist, is imprisoned for rape and murder. The story of David Gale, who was sentenced to death by law, is revealed thanks to Bitsey Bloom, who interviewed him in the last three days.
---
5) The Reader – The Reader (2008) | IMDb: 7.6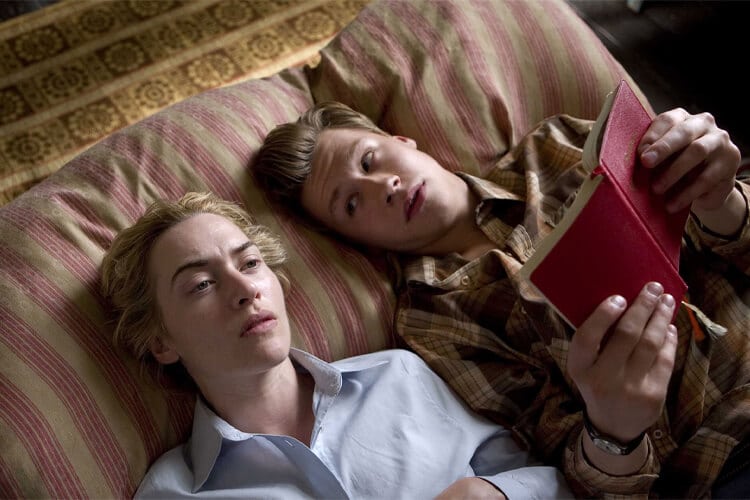 Genre: Drama, Romance
Director: Stephen Daldry
Kate Winslet won an Oscar for Best Actress after 5 nominations The Reader takes us right after the Second World War. Set in 1958 Germany, a 15-year-old teenager named Michael Berg has a secret affair with Hanna Schmitz, who is much older than him. Then 8 years passed and Michael became a law student. Michael, who attends the war crimes court as a spectator one day, finds Hanna defending herself in court in a way she never expected.
---
4) Finding Neverland – Dreamland (2004) | IMDb: 7.7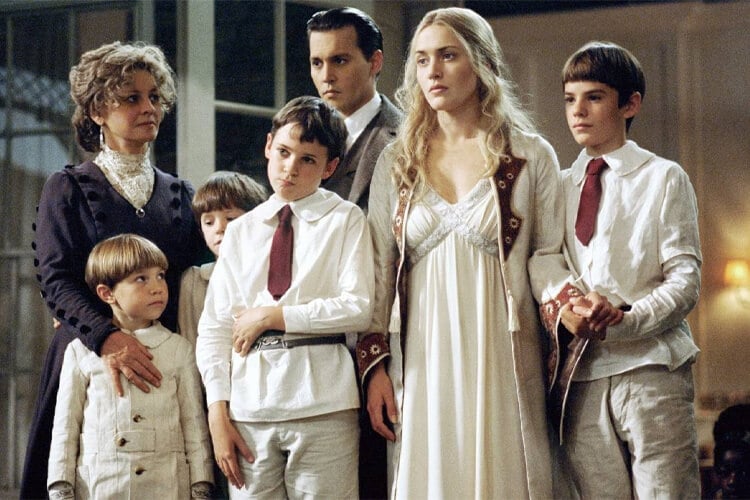 Genre: Biography, Drama, Family
Director: Marc Forster
Based on Allan Knee's play The Man Who Was Peter Pan Finding Neverland chronicles Sir JM Barrie's relationships with the family that inspired him to create Peter Pan. Things have not been going well for Barrie, who is actually a playwright. In the movie, we watch the troubles of JM Barrie, who has a pen beyond his time, and the periods when he wrote Peter Pan. Looking for inspiration to write his greatest work, Barrie finds it in a way he never expected.
---
3) Sense and Sensibility – Love and Life (1995) | IMDb: 7.7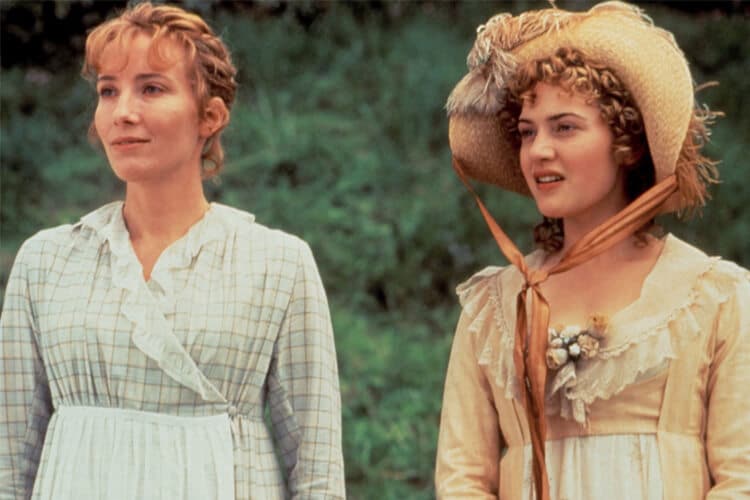 Genre: Drama, Romance
Director: Ang Lee
Based on the cult novel of the same name by Jane Austen Sense and Sensibility is one of the films that made Kate Winslet's star shine. Kate Winslet appears as Marianne Dashwood in this movie for which she received her first Oscar nomination. In the film, we witness the dramatic story of Elinor Dashwood and her daughters, who were left in the middle with their daughters after her husband died because women could not inherit it in the Victorian era.
---
2) Titanic – Titanic (1997) | IMDb: 7.8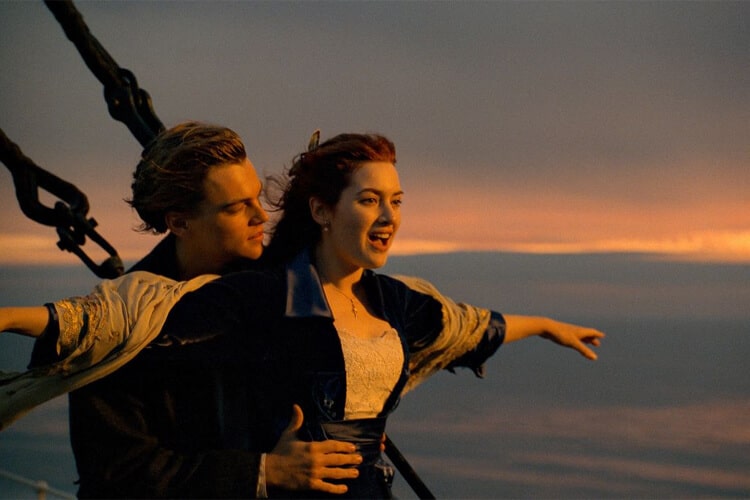 What brought Kate Winslet worldwide fame Titanic At the 1997 Academy Awards, he had collected 11 easy-to-drink Oscar awards. Many of us know that Titanic, the most magnificent and technologically advanced film of the period, transferred the real-life Titanic disaster to the big screen. While the Titanic disaster is being told in the movie, we watch the events on the ship through Rose and Jack's eyes. In this way, a more striking and empathetic film emerges as the disaster is told through the eyes of individuals. Because we can say that the film owes a large part of its success to this.
---
1) Eternal Sunshine of the Spotless Mind – From the Beginning (2004) | IMDb: 8.3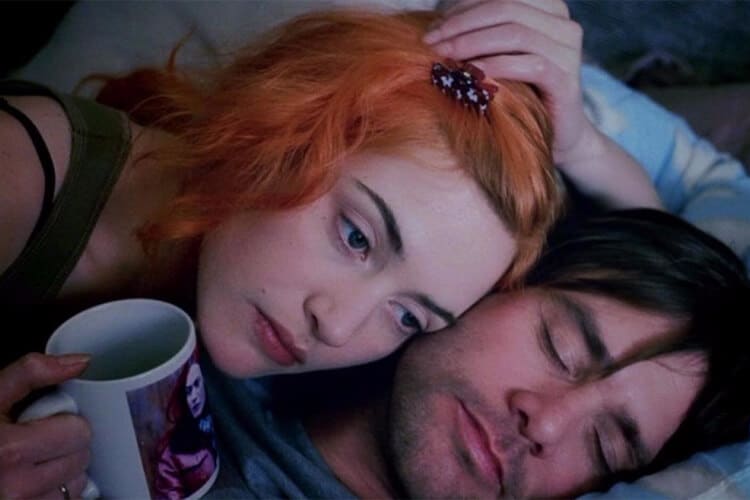 Genre: Drama, Romance, Sci-Fi
Director: Michel Gondry
With its long and complex name, it gives nightmares. Eternal Sunshine of the Spotless Mind Fortunately, it provides us convenience with its translation in the form of Sil Baştan. Erase From the Beginning is a rather unusual science fiction movie. The film tells the story of two people who have their memories erased from their relationship. Joel Barish wants to have his memories erased after his lover, who had his memory erased by participating in an experiment. But as the relationship flashes before her eyes like a film strip, she begins to regret her decision.
---
Following our list of Kate Winslet movies, these contents may also interest you:
This post is also available in: Türkçe