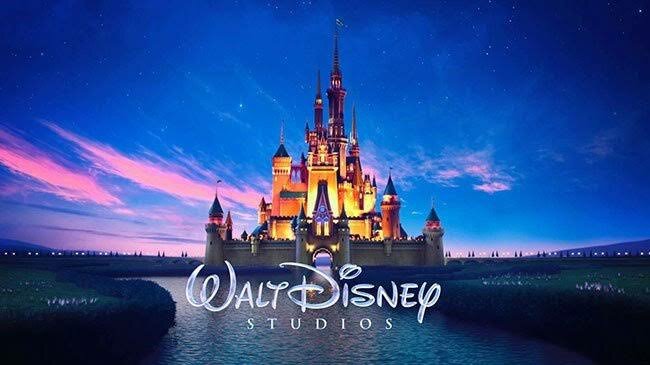 We can say that Disney movies are movies that each of us has watched at least once. The Walt Disney Company, which produced these productions, is the world's largest and most famous media company in the entertainment industry. It was founded on October 19, 1923 by brothers Walt and Roy Disney. Although it did not achieve success in the first years of its establishment, the Mickey Mouse character he produced in 1928 managed to create a great impact. Mickey Mouse was followed by his girlfriend Minnie Mouse, followed by Pluto, Goofy and Donald Duck. Every character created is now very popular. Disney Company added to this success by animating fairy tale heroes. The big world they have created with new stories and characters since that day is now known by everyone. Let's take a look at some of his films that have been created and become legendary from the past to the present. Happy reading!
---
1) Toy Story – Toy Story (1995) ┃IMDb: 8.3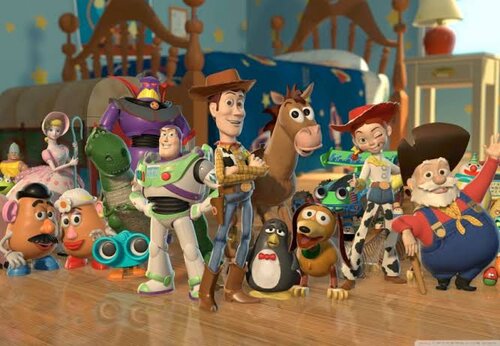 The first movie in the list of Disney movies is Toy Story. Andy is an ordinary kid who spends time with his toys and discovers new worlds. One day, his parents gift him a Buzz Lightyear toy. Andy, who loved this toy so much, started to neglect his other favorite toy, Sheriff Woody. One day, Buzz falls outside the house through the window. Everyone thinks Woody did it. Wanting to prove his innocence, Sheriff is determined to go after Buzz and find him. But the two toys do not take into account the perilous adventures that await them outside. Three more films were shot on top of the first film released in 1995. The first Toy Story movie also has the distinction of being the first movie to be shot entirely using CGI!
Age Limit: Suitable for 5 years and older.
Directors: John Lasseter, Lee Unkrich, Josh Cooley
Voiced by: Tom Hanks , Tim Allen, Don Rickles
---
2) Ice Age – Ice Age (2002)┃IMDb: 7.5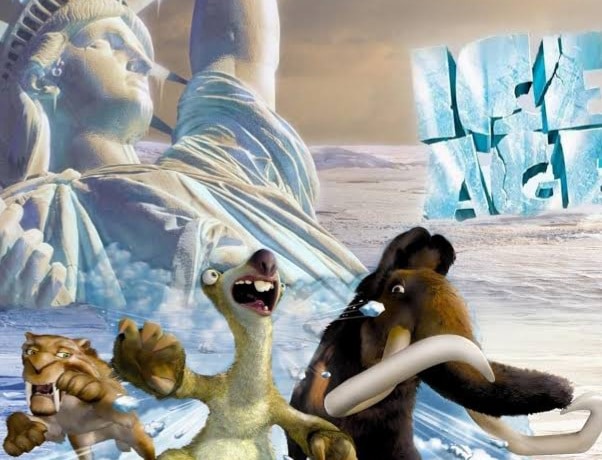 Ice Age is a movie that fascinates us all with its dubbing among Disney movies. The weather is getting colder and all animals migrate to protect themselves from this cold. While everyone else is going south, the mammoth Manfred goes to the cold north. Miskin Sid wants to migrate south with his family, but his family leaves him behind. Sid's path somehow crosses with Manfred and they continue on the road together. Later, trying to take revenge on a human tribe, the tiger Soto and his gang fail in their mission. Fleeing from Diego's grasp, the mother and baby encounter Manfred and Sid. The mother, caught in the current of the water she jumped, cannot escape. Determined to reunite the baby with the rest of his family, the two meet Diego. But Manfred does not trust Diego. They embark on an adventure that will last a long time with Diego, who promises to take them to the family. There are 5 movies in total in this series.
Age Limit: Suitable for 3 years old and above.
Directors: Chris Wedge, Carlos Saldanha, Steve Martino, Mike Thurmeier
Voiced by: Ray Romano, John Leguizamo, Denis Leary
---
3) The Lion King – The Lion King (1994)┃IMDb: 8.5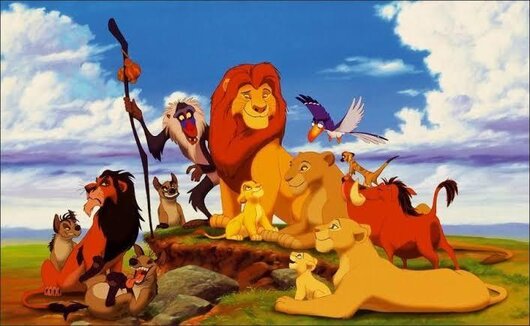 In the middle of wild Africa, a newborn lion witnesses a period that will shake the ruling order to its roots. Simba is an heir to the throne after his father Mufasa. Mufasa dies as a result of a trap set by her uncle Scar when Simba is very young. He blames Simba for this death and manipulates him to leave the land where he lives. Simba, who met Timon and Pumbaa as a result of his journey, adopts the philosophy of "hakuna matata" and leads a carefree life. After many years, he meets his old friend Nala in the forest. This encounter reminds him of his responsibilities and he has no choice but to return home. During this time, he realizes that he has to make a hasty decision to take his place in the chain of life. The movie was re-released in 2019 with the 3D animation technique.
Age Limit: Suitable for 5 years and older.
Directors: Roger Allers, Rob Minkoff
Voiced by: Matthew Broderick, James Earl Jones, Jeremy Irons
---
4) Aladdin (1992)┃IMDb: 8.0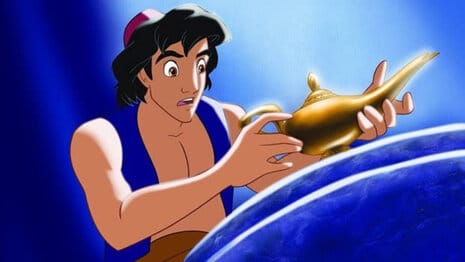 In the Jordanian city of Agrabah, the sorceress vizier Jafar and his annoying parrot Iago yearn to enter the mysterious Cave of Miracles. By coincidence, they learn that the only person worthy of entering this store is Aladdin, who lives on the streets and is mocked by everyone as a "street rat". One day, Aladdin meets Princess Yasemin, who is walking in the market in disguise, and falls in love with her. But the princess can only marry a prince by law. Thereupon, Aladdin agrees to enter the cave with Cafer in order to win the princess. He finds a magic carpet and lamp in the cave. His life changes when he rubs the lamp. The genie coming out of the lamp grants him 3 wishes, but on one condition; he himself wants to get rid of the bondage inside this lamp. Aladdin accepts this and uses his first wish to become a prince. But Cafer and Iago, who have treacherous plans, will do everything to take away their happiness…
Age Limit: Suitable for 7 years old and above.
Directors: John Musker, Ron Clements
Voiced by: Robin Williams, Scott Weinger, Gilbert Gottfried
---
5) Hercules – Hercules (1997)┃IMDb: 7.3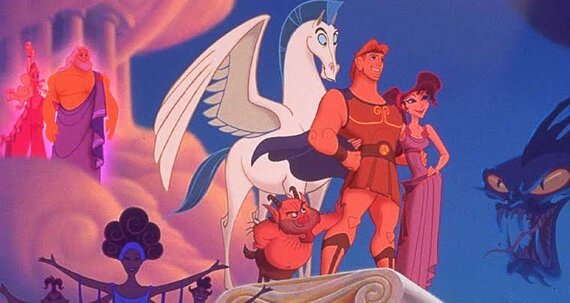 Hercules is one of the most valuable characters of Greek mythology. He is born into the heavens as the son Zeus and Hera cherish. Hades, the god of the underworld, hates Zeus and sees the birth of Hercules as an opportunity. Hades aims to lure Hercules to his side. To do this, he turns him into a mortal human by making him drink a potion. But Hercules does not drink the whole potion. In this way, he preserves his divine powers. Thanks to Hades, a mortal god is now on earth! This animation, which was released in 1997, was nominated for an Oscar in the "Best Original Song" category. Among the Disney movies, it was one of the favorite movies of many of us.
Age Limit: Suitable for 9 years old and above.
Directors: John Musker, Ron Clements
Voiced by: Tate Donovan, Danny DeVito, James Woods
---
6) 101 Dalmatians – 101 Dalmatians (1961)┃IMDb: 7.3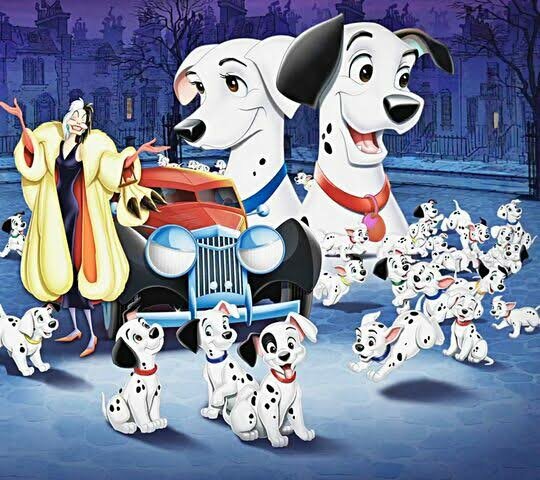 Pongo and Perdita are the dalmatian dogs of Roger and Anita, and they both have 15 puppies. One day, Anita's old friend and fashion icon Cruella De Vil visits her. Cruella, who sees Dalmatian puppies, says she wants to buy one and make fur for herself. Anita of course refuses and asks Cruella to leave the house. Cruella, who can't control her temper and is determined to make fur, plans to kidnap the puppies. Thereupon, he makes a deal with two thieves named Caspar and Simon and they plan to steal the dogs.
Age Limit: Suitable for 5 years old and above.
Directors: Clyde Geronimi, Hamilton Luske, Wolfgang Reitherman
Voiced by: Rod Taylor, Cate Bauer, Betty Lou Gerson
---
7) Bambi (1942)┃IMDb: 7.3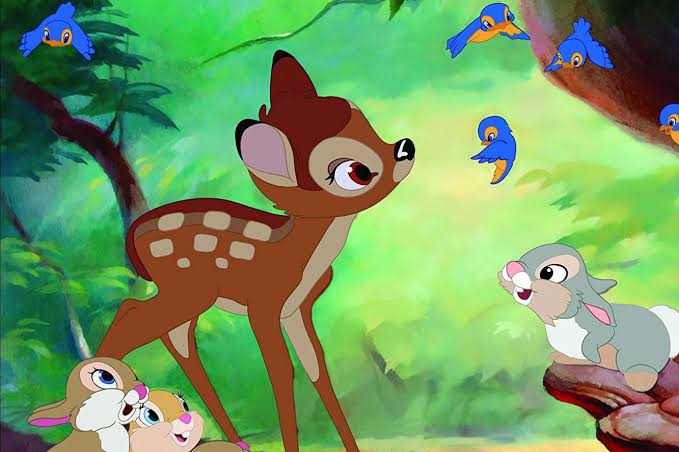 Bambi is born to be the king of the jungle where they live in the future. Now that task belongs to his father. As the king of the jungle, his duty is to protect all the animals in their homeland from the dangers of predators. Over time, the cute Bambi befriends a rabbit named Thumper. This rabbit teaches him to talk and walk. Later, Bambi meets various other animals living around the forest and makes many friends. These friendships make him question the forest he is in and the dangers surrounding it.
Age Limit: Suitable for 5 years and older.
Director: David Hand
Voiced by: Bobby Stewart, Donnie Dunagan, Hardie Albright
---
8) Mulan (1998)┃IMDb: 7.6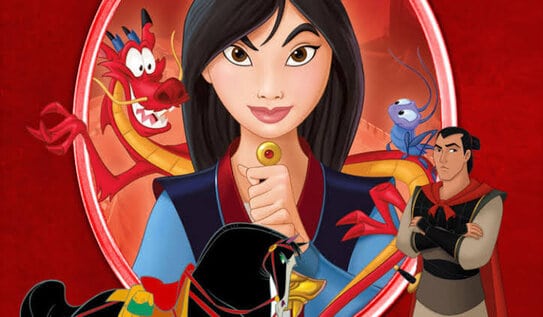 The soldiers of the Great Hun Empire continue to attack China mercilessly. The Chinese soldiers, who fearlessly defended their country, have no hope anymore. A young soldier named Ping comes up with a defense plan. It sets fire to the mountains, resulting in an avalanche. The growing avalanche leaves the Hun soldiers helpless and they have to stop the attack. Thanks to this, Ping quickly becomes a hero. But there is a secret Ping is hiding; Contrary to what everyone thinks, he is not a boy, but a young girl.
Age Limit: Suitable for 7 years old and above.
Director: Barry Cook
Voiced by: Ming-Na Wen, Eddie Murphy, BD Wong
---
9) The Beauty and the Beast – Beauty and the Beast (1991)┃IMDb: 8.0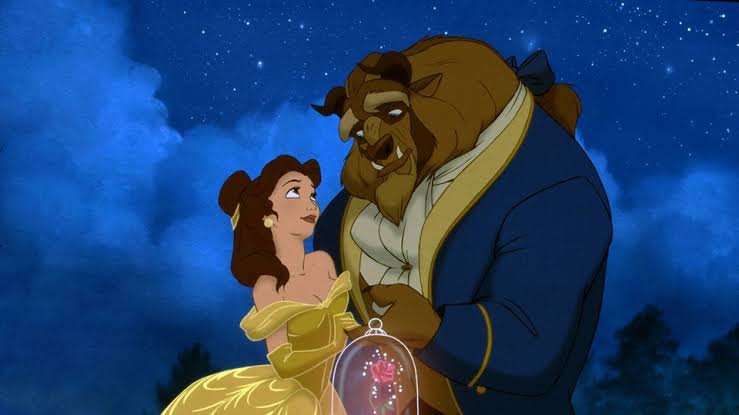 What would a list of Disney movies be without Beauty and the Beast? An old beggar gives a rose to the handsome young prince. In return, he asks for a place to stay for the night. The prince refuses and is punished by the beggar in return. He is transformed into a creature Beast, and his employees are turned into furniture. But the beggar leaves him a magic mirror and a rose and says; "If you learn true love by the age of 25, this curse will be gone." Years pass and one day Belle and her father Maurice get lost in the forest and come to a cursed castle on their journey. This castle is the Beast's castle and he is detaining Belle. Ready to try anything to escape from here, Belle learns the secrets hidden behind the castle and the situation will change.
Age Limit: Suitable for 6 years and older.
Directors: Gary Trousdal, Kirk Wise
Voiced by: Paige O'Hara, Robby Benson, Richard White
---
10) The Little Mermaid – The Little Mermaid (1989)┃IMDb: 7.6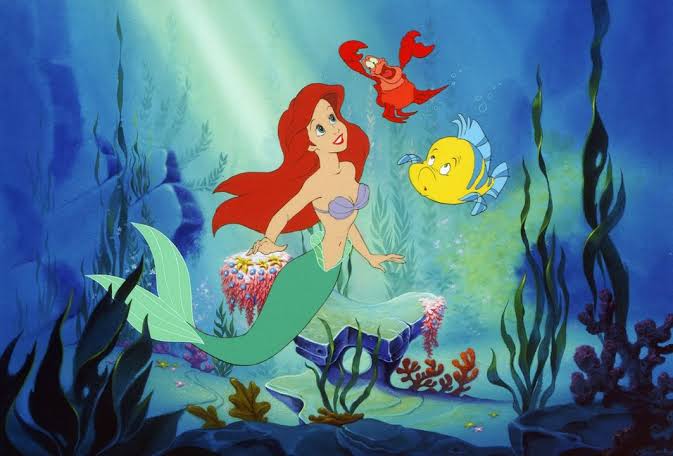 Every mermaid has a dream; marry a handsome prince and live a normal human life. While the cute Ariel dreams of meeting the prince she sees in her dreams, she swims in deep blue waters. Ariel is very determined to make this dream come true. For this, he makes a deal with the evil wizard Ursula. Ursula gives Ariel a pair of legs in exchange for her voice. This will allow Ariel to surface and meet Prince Eric. Ariel ignores all the warnings made to her in this regard, and it will be too late when she realizes what this will cause her.
Age Limit: Suitable for 5 years and older.
Directors: Ron Clements, John Musker
Voiced by: Jodi Benson, Christopher Daniel Barnes, Pat Carroll
---
11) Tangled – Tangled (2010)┃IMDb: 7.7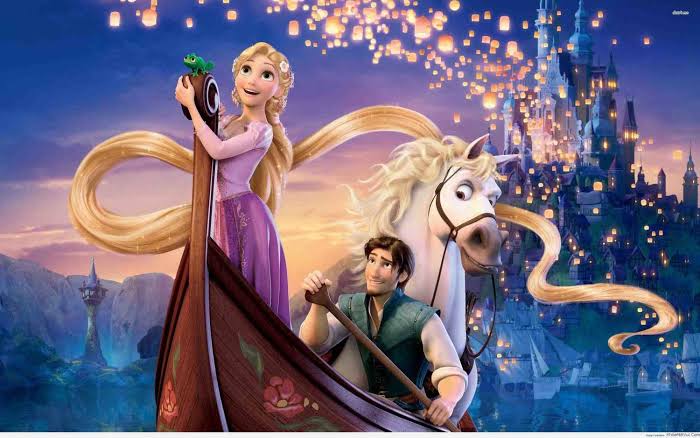 Dynasty's most wanted thug, Flynn Rider, discovers a tower somewhere deep in the forest. In this tower lives the brave and beautiful Rapunzel, whose hair is 20 meters long. Rapunzel takes Flynn captive in the tower and makes a deal with him because an evil witch is keeping him captive in that tower. He wants to be rescued from this tower where he is imprisoned. Thus, the strange duo will embark on a chaotic adventure involving a police horse, a protective chameleon and bandits.
Age Limit: Suitable for 6 years and older.
Directors: Byron Howard, Nathan Greno
Voiced by: Mandy Moore, Zachary Levi, Donna Murphy
---
12) Frozen – Frozen (2013)┃IMDb: 7.4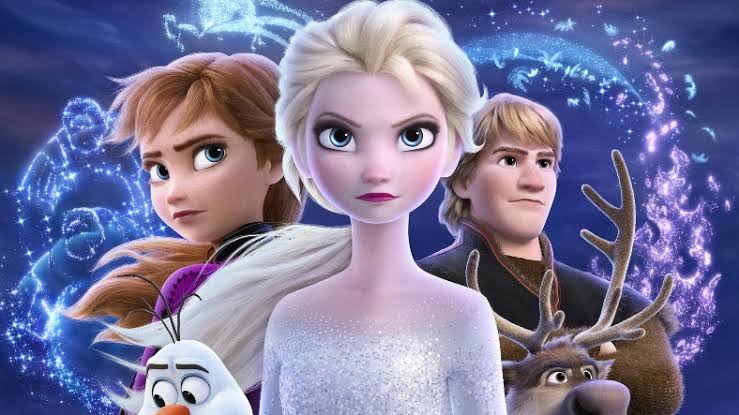 One of the sine qua non of the list of Disney movies is Frozen. Elsa and Anna are two siblings who get along very well with each other. One day, Elsa cannot control her magical powers and injures Anna. The King and Queen take him to the wizarding dwarves. Elsa's magic is removed because it does not reach Anna's heart. Recovering, Anna's memories of her sister are erased from her mind because Elsa's magic must be kept secret. The King and Queen die as a result of an accident. As the years pass, the two sisters grow up and it's time for Elsa to become the Queen of Arendelle. Years later, the door of the palace opens for the first time, but as a result of Anna and Elsa's fight, Elsa's powers are revealed. Elsa leaves Arendelle and builds an ice palace far away. This adventure that will reunite the paths of the two brothers begins from here. After the great success of Snow Country, a second movie was released in 2016.
Age Limit: Suitable for 7 years old and above.
Directors: Chris Buck, Jennifer Lee
Voiced by: Kristen Bell, Jonathan Groff, Idina Menzel
---
13) Moana (2016)┃IMDb: 7.6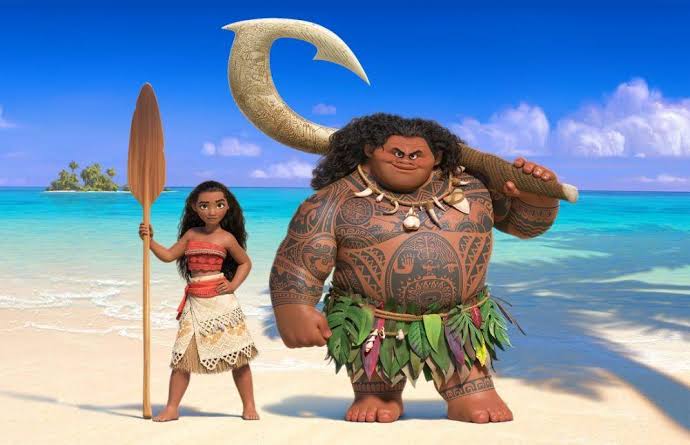 Moana is the daughter of the chief of a tribe living in Ancient Polynesia. Growing up in nature, the little girl is quite strong and fearless. A curse by the fearsome demigod Maui one day reaches his tribe. The Maui Goddess stole Te Whiti's heart and angered her, so the fishermen could no longer catch fish, and the crops began to wither. Moana is determined not to succumb to this situation and sets out from the south Pacific. His goal is to find Maui to end the curse and get him to return the stolen stone, but it won't be as easy as he thought…
Age Limit: Suitable for 6 years and older.
Directors: Ron Clements, John Musker
Voiced by: Dwayne Johnson, Auli'i Cravalho, Rachel House
---
14) Coco (2017)┃IMDb: 8.4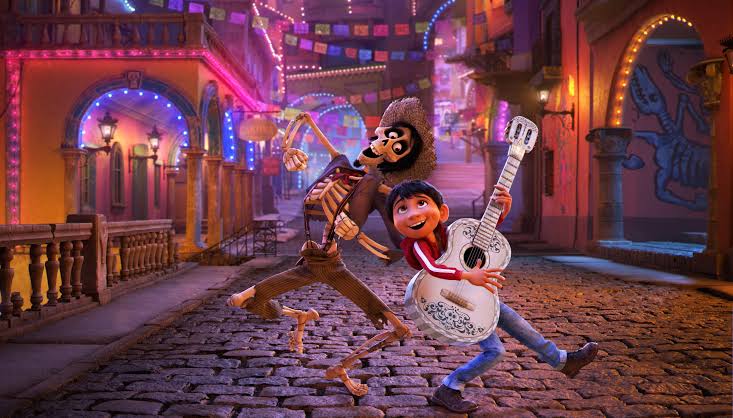 One of the most admired Disney movies list is Coco . The biggest hero of 12-year-old Miguel is legendary guitarist Ernesto de la Cruz. However, Cruz has passed away and Miguel has not had the opportunity to meet him. One day, Miguel finds Cruz's guitar. When he starts playing the guitar, he suddenly finds himself in the Realm of the Dead. While searching for a way out of here, he encounters the rogue Hector. Miguel is cursed and realizes that before sunrise he must return to the world of the living. For this, someone from his family must bless him. Imelda says she will do this job, but on one condition: when she returns to the land of the living, she has to cut all interest in music. Miguel refuses and decides to ask Ernesto for help, as he convinces himself that he is related to Ernesto. Hector says he will help him with this and they embark on a great adventure together.
Age limit: Suitable for 7 years old and above.
Director: Lee Unkrich
Voiced by: Anthony Gonzalez, Gael Garcia Bernal, Benjamin Bratt
---
15) Soul (2020)┃IMDb: 8.1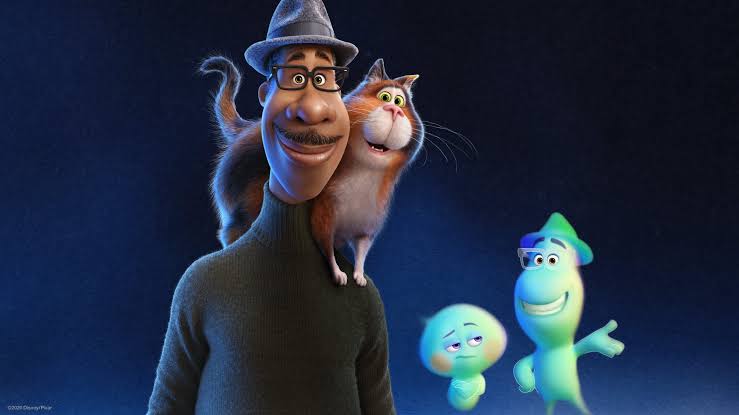 One of the newest movies on the list of Disney movies, Soul has the reputation of being the first Disney movie to feature an African-American hero. Joe Gardner, a middle school music teacher, dreams of becoming a jazz pianist working with a jazz band. He manages to get his first musician experience for this dream. While wandering the streets of New York, Joe suddenly falls into the sewer, but this is no ordinary sewer, because Joe realizes that he has stepped into a different world. But he must find a way back to his own world.
Age Limit: Suitable for 8 years old and above.
Director: Pete Docter
Voiced by: Jamie Foxx, Tina Fey, Graham Norton
Don't forget to take a look at our article where we have information about Walt Disney, the name behind these movies coming to our screen!
Yaratıcı Olmadığı Söylenerek Gazeteden Kovulan Walt Disney'in Başarı Hikayesi
This post is also available in: Türkçe Deutsch