Turkish action movies created a very enjoyable category. If you are looking for action movies, we recommend that you take a look at the Turkish movies shot in this area. We have listed the 31 best Turkish action movies for you. Have a good time already.
---
1) Heavy Brother (2011) | IMDb: 3.0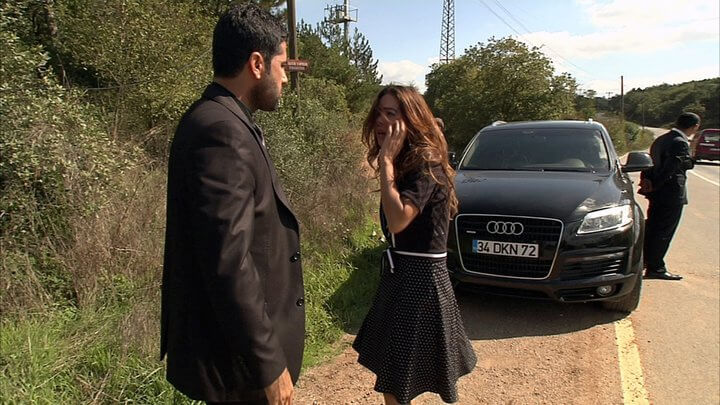 The first movie of the Turkish action movies list, Aği Abi.Yiğit and Efe are a duo who have been friends for years. These two friends decide to take the influence of the mafia series forward and become a "heavy brother". While they are contemplating how to progress towards becoming a heavy brother, they decide to go to the town where Abidin Cirit, the most ruthless mafia leader in Turkey, lives. The duo, who managed to prove themselves to Abidin Cirit with a small show of strength, thought they had achieved their goals, but were devastated when they learned the decision of Abidin Cirit, who repented and retired. Still, Cirit, who does not take his hand off the two, makes them his son's protection. The duo, who had a lot of trouble with the ridiculous behavior of Cirit's spoiled son Sultan, suddenly finds themselves in the middle of a big mafia war.
---
2) Always Yek (2016) | IMDb: 4.2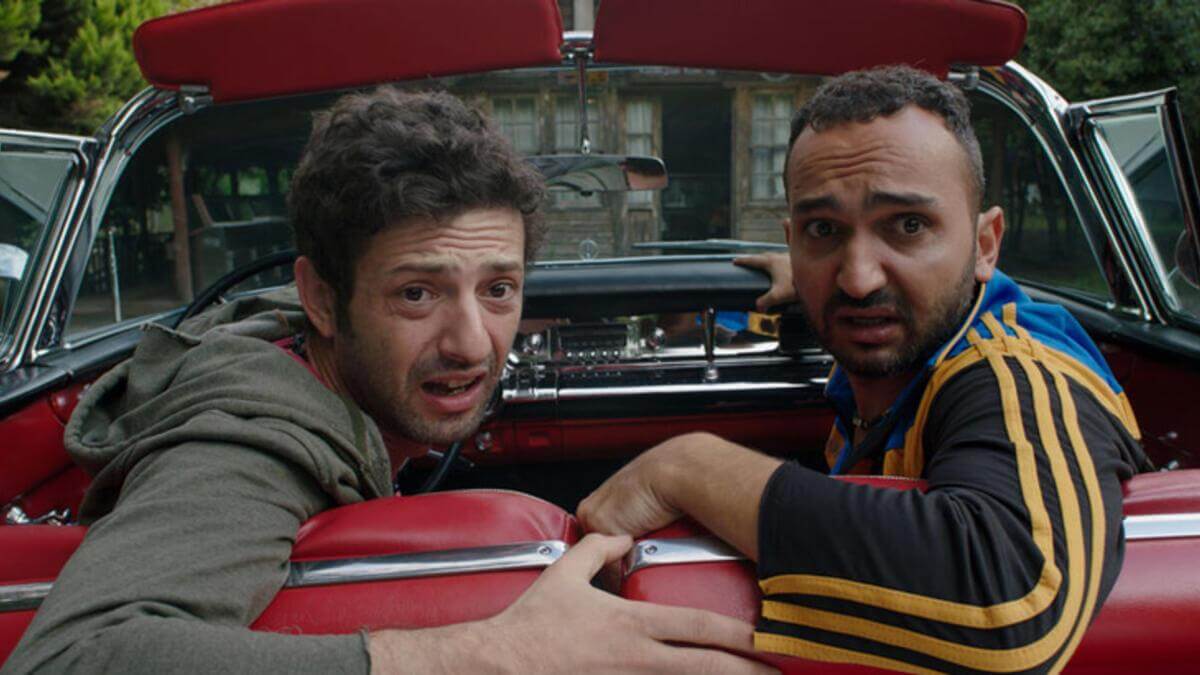 Cevat is the vocal son of one of the famous bullies in Turkey. Unable to resist his love for the internationally famous beautiful model Camilla, he decides to kidnap her. On behalf of Cevat, another criminal, Ziya Baba, undertakes the kidnapping of Camilla. Ziya kidnaps Camilla and gives Şahin the task of taking her to Cevat in a package. But Şahin does not know what is in the package he took to Cevat. Şahin's task is to bring the package from Izmir to Istanbul. While on the road, he crosses paths with two troublesome characters named Gürkan and Altan and loses the package because of them. Now, the most difficult 48 hours in Şahin's life have begun.
---
3) There Is A Thief (2005) | IMDb: 4.3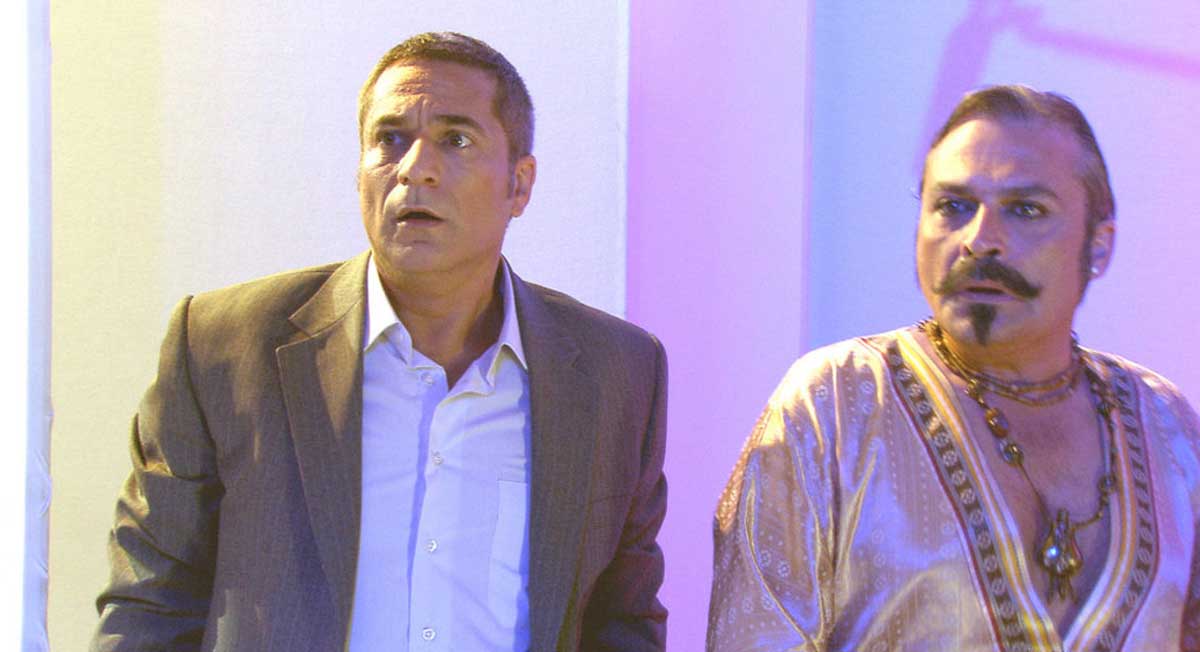 One of the sine qua non of the list of Turkish action movies is There is a Thief. The paths of a businessman's wife, who died of a heart attack after losing all his property, a man from the mafia world, an interesting fashion designer, a head model, a professional robber in his business, and a journalist working in the magazine section of a newspaper, intersect in an interesting way one night. It deals with the economy, the media, the underground world and the world of magazines. Mafia leader Ekrem Uçar is out of jail. Ceren, on the other hand, is Ekrem's ex-girlfriend and panics when he gets out of jail. Fashion designer Seçkin Doruk organizes a cool fashion show and Ceren is the lead model in her fashion show. Just as he is on the podium, he sees his ex-girlfriend and it's a mess. The cast of the film includes famous names such as Gülse Birsel, Mehmet Ali Erbil, Haluk Bilginer, Gamze Özçelik and Fatih Akın.
---
4) Sultan's Secret (2010) | IMDb: 4.6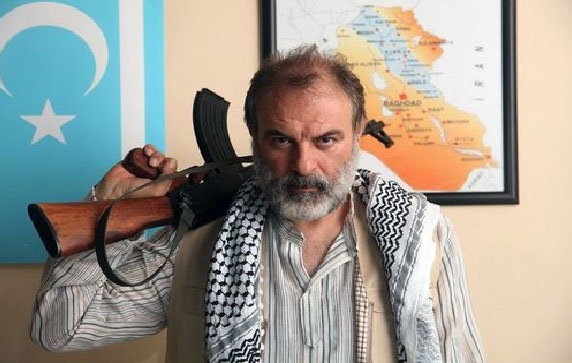 The Sultan's Secret is a film about how the transoceanic plans for Mosul and Kirkuk have been carefully evaluated for over a hundred years. The purpose of the American agents, II. It is to go after a secret belonging to Abdülhamit. The film, which has an interesting narration, contains details that increase the pleasure of watching with the scenes of the city of Istanbul in the underground canals from the Byzantine and the Eastern Roman Empire, and the textures that have not been spoiled for thousands of years.
---
5) The Turks Are Coming: Sword of Justice (2020) | IMDb: 4.6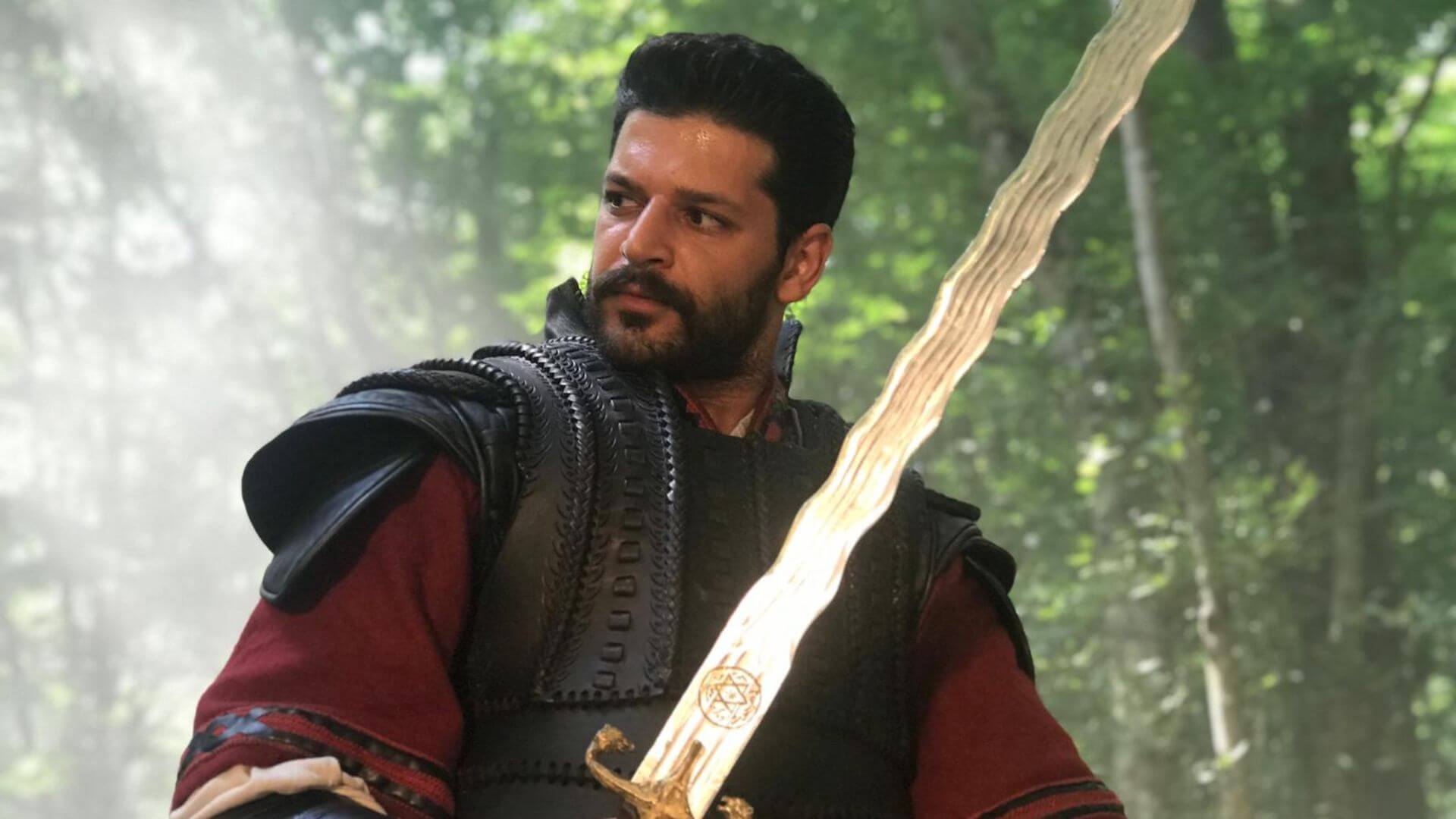 The Turks Are Coming: The Sword of Justice tells the story of the Akıncıs, the special warrior unit of Fatih Sultan Mehmet, who entered a fierce struggle to stop the oppression and pain in the Balkans region. After the conquest of Istanbul, Fatih Sultan Mehmet turns his route to Rome. But meanwhile, Serbian King Lazar wants to stop Fatih's advance in Europe. Dependent on Mehmet the Conqueror to his death, the Akincis take action in the Balkans to foil Lazar's plans. The Raiders of Fatih Sultan Mehmet enter into a difficult struggle to ensure justice and stop the persecution.
---
6) My Revenge (1983) | IMDb: 5.0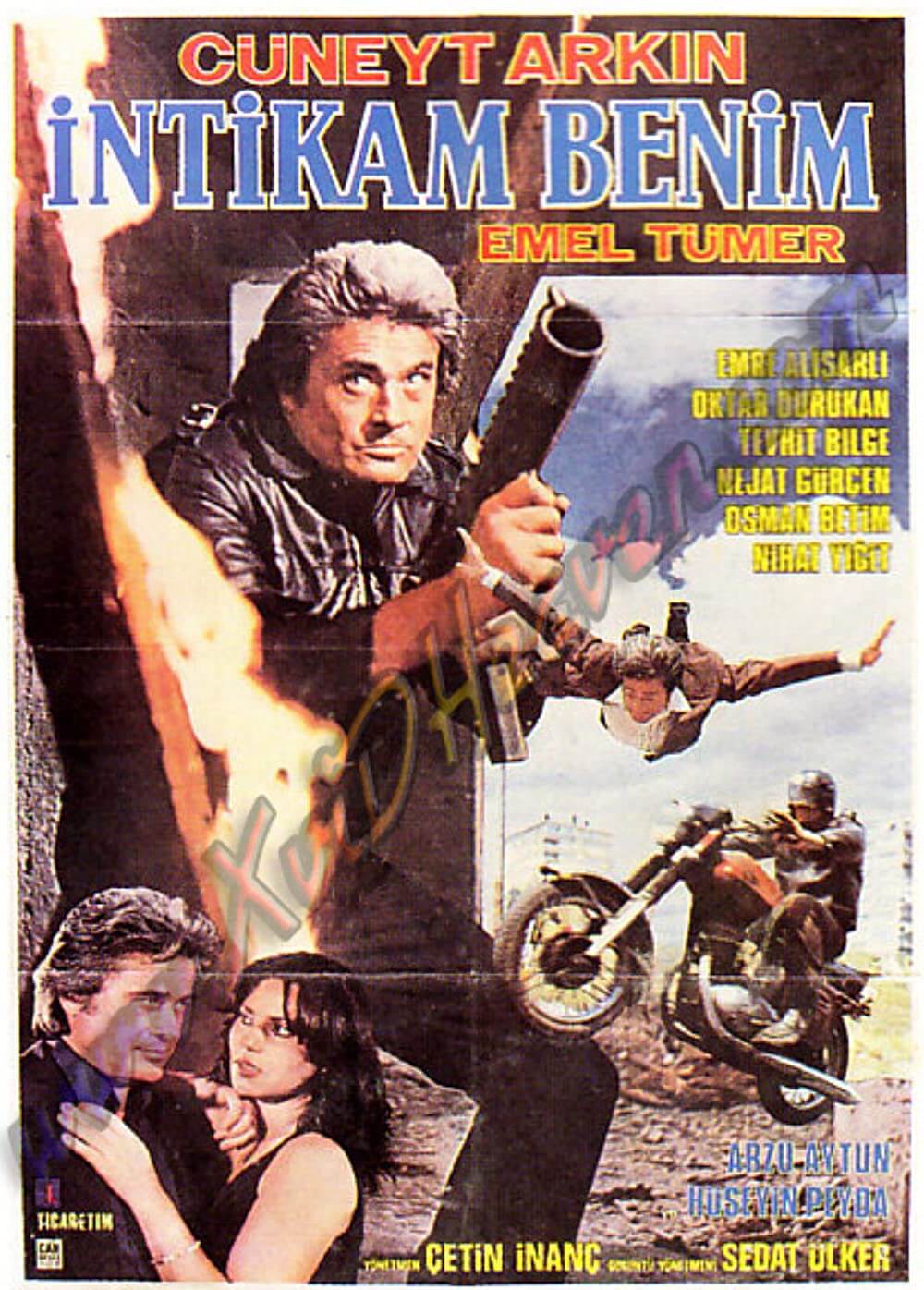 Kartal, one of the strong cops of his time, is a character who breaks his grip. But his brother's death greatly reduced him and he gave himself to alcohol. A close friend with a high police rank calls him back to duty. Kartal, who does not think about accepting the offer at first, later learns that his brother is actually alive, and with the help of a driver who always seems to be drunk, he decides to go after the bad guys. But his brother's suicide right after Kartal finds him fills Kartal with vengeance. First of all, he must find the man who committed mysterious murders. The lead role of the movie, written and produced by Cüneyt Arkın, is also the same name.
---
7) Outlaws (2014) | IMDb: 5.2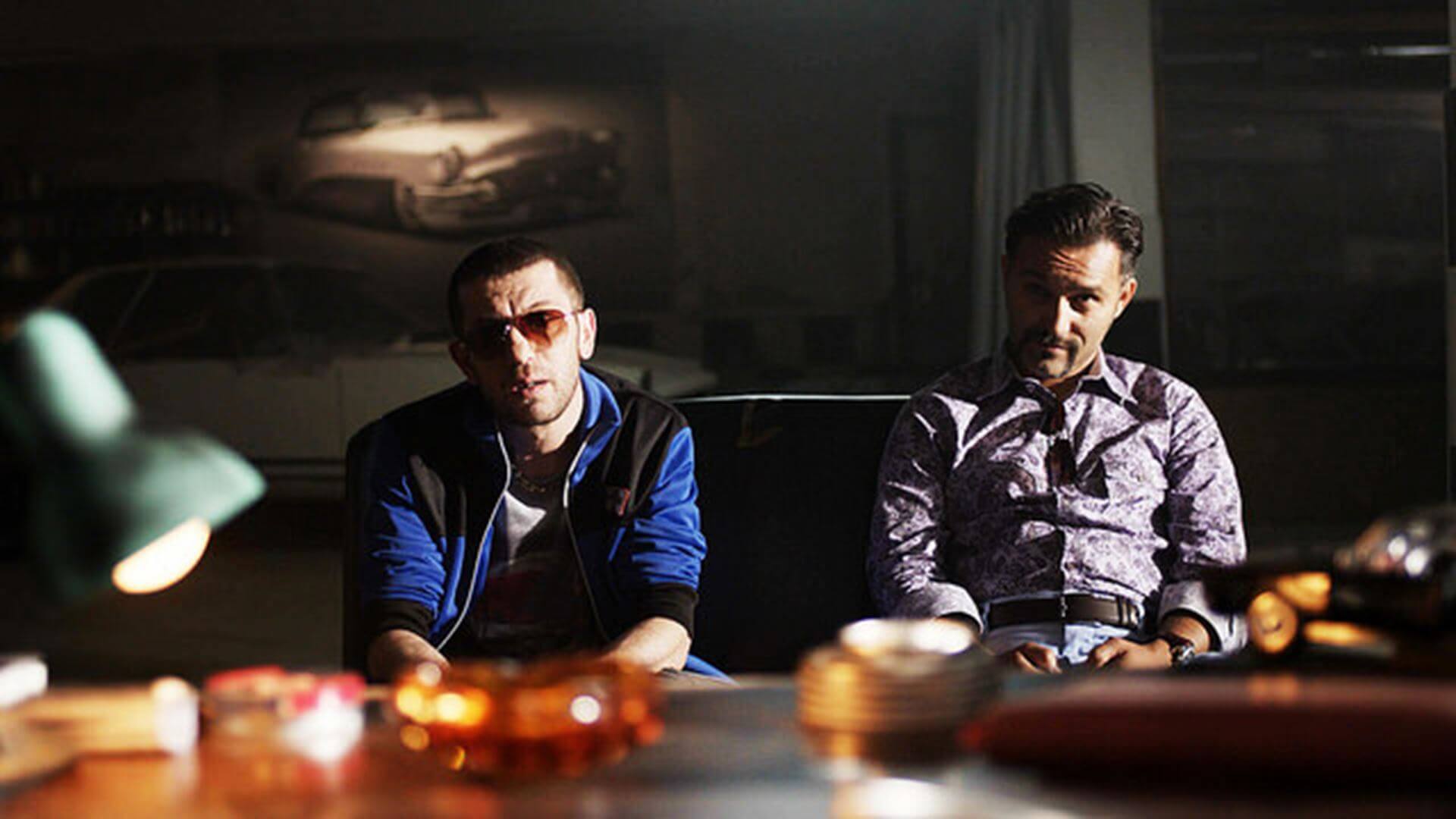 Iso and Cengo are two friends who love adventure. One day, they go on a road trip in a red 1965 Mustang car. But because of the devil, they will not be left behind on this journey. Moreover, first Cengo goes astray, and then Iso follows him. While questioning life and people, they endanger the imam's trust in the trunk. The project design and production of this funny adventure movie belongs to Orçun Benli, while Barış Erçetin sits in the director's chair. Bülent Çorak and Orhan Eşkin share the lead roles in the movie and are accompanied by names such as Umut Temizaş, Fatih Koyunoğlu and Levent İnanır.
---
8) Life Sacrifice (2018) | IMDb: 5.5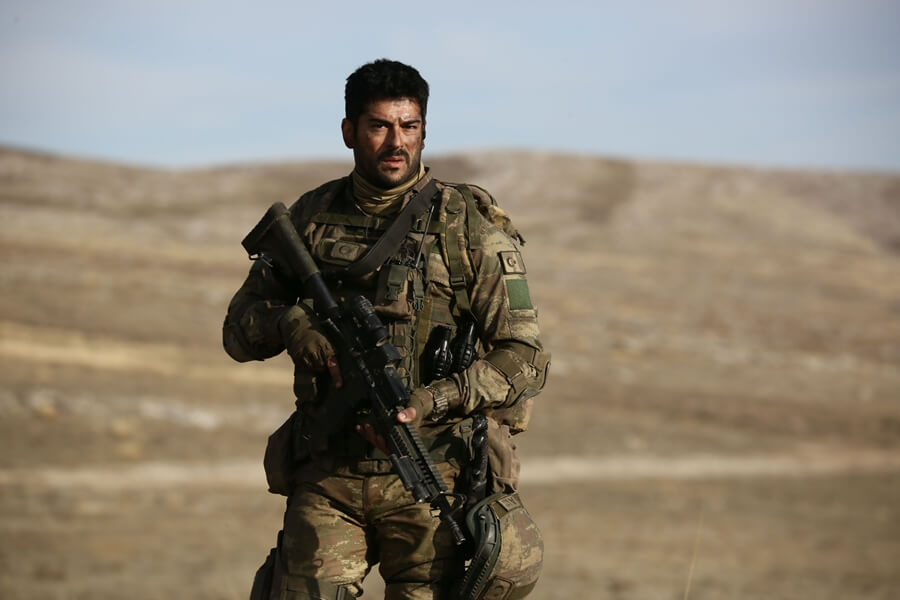 A civil war has been going on for seven years in one of the most dangerous regions of the world. The Turkish army enters the region without any other allied states. Among the officers in the region is the Special Forces Team of six people under the command of Captain Alparslan. This team, together with Captain Pilot Onur, who joins them, uncovers a great trap set against the Turkish army. The real test of the team, which struggles to survive against terrorists for the sake of the homeland and nation in difficult conditions in order to break the trap, is to be able to remain honorable without losing their conscience.
---
9) Valley of the Wolves: Iraq (2006) | IMDb: 5.7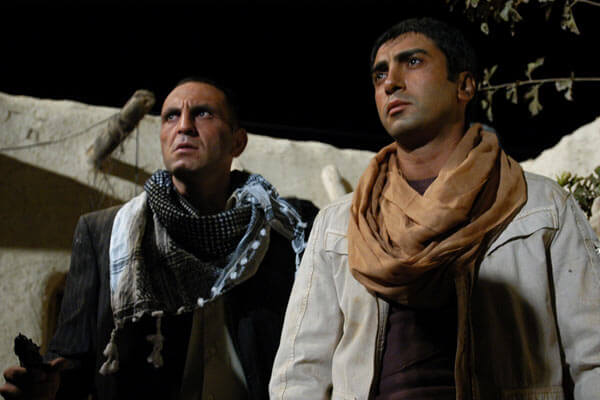 In the film, which starts by referring to the real event "Sack Incident", First Lieutenant Süleyman Aslan, who served in Northern Iraq, is one of the soldiers who experienced the Sack Incident. The first lieutenant, who could not fit his experiences into the honor of military service, commits suicide with a letter he left behind to Polat Alemdar. Polat Alemdar, who is also a private intelligence officer working on behalf of the state, cannot remain indifferent to the writings of the first lieutenant who committed suicide for his honor and goes to Northern Iraq, taking his men with him.
Serdar Akar, who received the Special Jury Award at the Cannes Film Festival, ranks high among the high-budget productions of Turkish cinema. The film, which was shot in four different languages, also features 3000 extras and Hollywood actors such as Billy Zane and Gary Busey.
---
10) Ali Baba and the 7 Dwarfs (2015) | IMDb: 5.8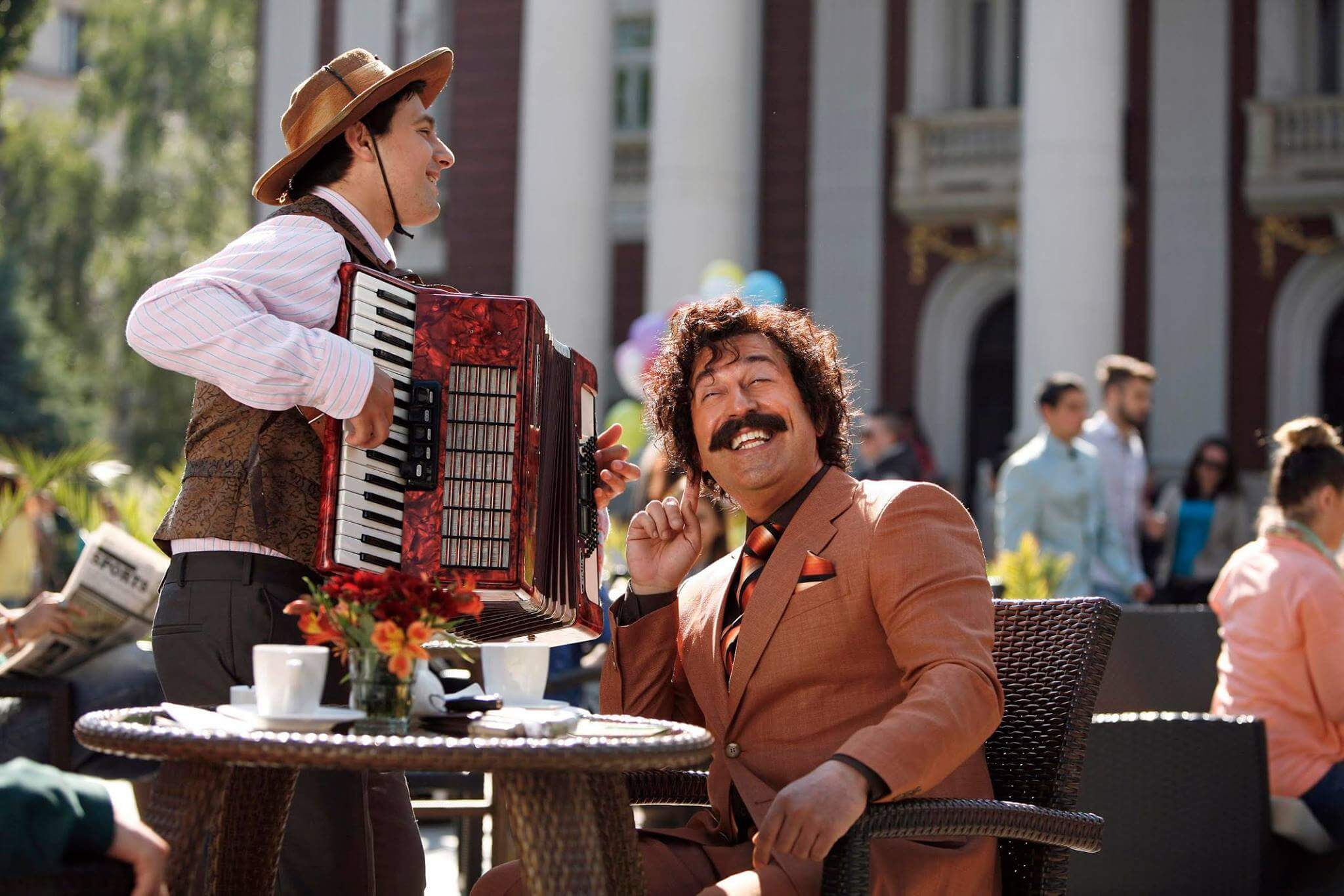 Ali Şenay and his brother-in-law İlber are two partners who do their own business. They design and sell dwarfs as garden ornaments. After failing in the domestic market of Turkey, they decided to institutionalize under the name "Şenay Cüccaciye" and open up to the foreign market. With this decision, they find themselves at the garden fair in Sofia. As a result of an accidental misunderstanding, they become involved with the men of Boris Mancov, the leader of a big mafia. Şenay and İlber are caught in the middle of a manhunt in this chase. They embark on an adventure with unique characters such as Tayanç Pakça, Veronika and Kenan Memedov. Zafer Algöz, Yosi Mizrahi, Bahtiyar Engin, Çetin Altay and Irina Ivkina are in the cast of the film, both written and directed by comedian Cem Yılmaz.
---
11) Organized Works Carp Spiral (2019) | IMDb: 6.0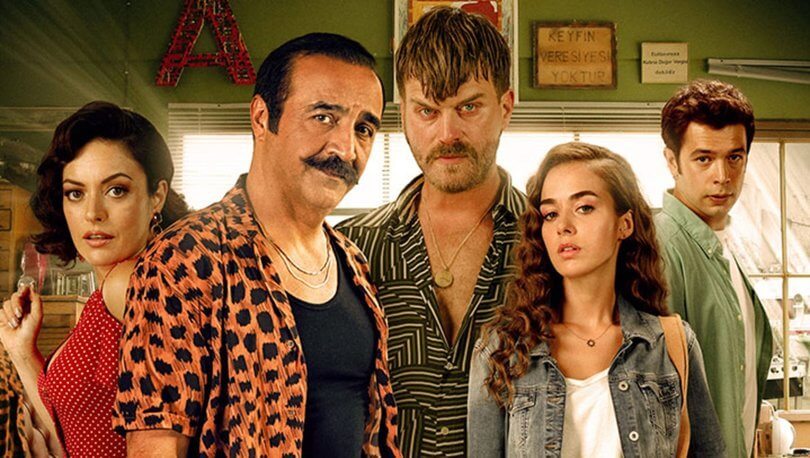 The sequel of Organize Isler, which has an important place in the list of Turkish action movies, is about Asım Noyan and his gang in Sazan Spiral. Organized business in Istanbul continues unabated. Asım Noyan has been defrauding people with the lies he has told and the games he has set up for many years. Asım noyan and his gang, which no one could catch, get involved in a fraud called "carp spiral". When Nazli, the only daughter of the king of swindlers, is defrauded, Asım Noyan and his team take action without waiting. No matter how much Nazli wants her father to step out of organized business, she suddenly finds herself in a spiral of carp. Directed by Yılmaz Erdoğan, the film stars names such as Yılmaz Erdoğan, Kıvanç Tatlıtuğ, Ezgi Mola, Bensu Soral and Rıza Kocaoğlu.
---
12) Valley of the Wolves Palestine (2011) | IMDb: 6.1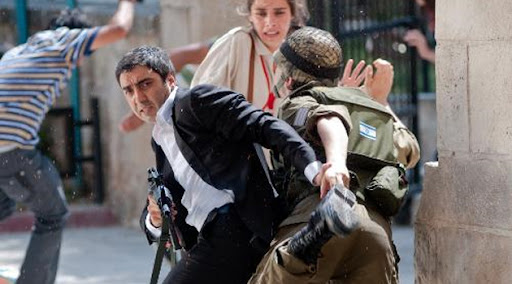 When it comes to Turkish action movies, one of the first movies that comes to mind is the Valley of the Wolves Palestine. Polat Alemdar and his friends go to Palestine after a raid on the ship while aid materials are being transported to Gaza with the Mavi Marmara ship. The purpose of the trip is clear; The Israeli commander, the planner and executive of this bloody raid, must be caught and held accountable. Some surprises await Polat Alemdar, who is getting closer to his goal after the first contacts with the Palestinians.
The unruly brutality and technological possibilities of his target, Israeli commander Moshe Ben Eliezer, complicate the situation. While trying to reach Moshe, Polat Alemdar witnesses how innocent people are killed in Palestine. Moshe kills children by burning villages and throws everyone who comes to Polat's aid in jail. Will the technical means at his disposal be enough to save Moshe?
---
13) Turkish Ice Cream (2019) | IMDb: 6.4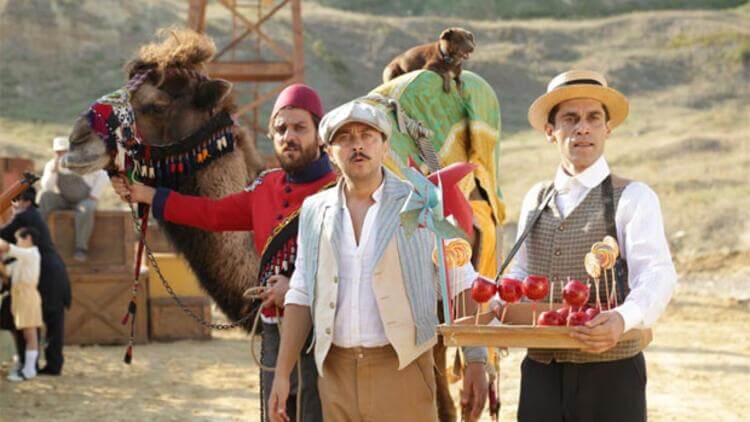 Türk İşi Ice Cream tells the struggle of two Turks in Australia during the Gallipoli War in the last period of the Ottoman Empire for their homeland. Two Turks living in Australia earn their living by breeding camels and selling ice cream with a wheelbarrow. When the years show 1915, these two learn that war broke out in their country, and they decide to go to the front in Çanakkale to fight. However, the authorities do not allow them to leave Australia. Meanwhile, propaganda against the Turks began to be made in Australia. Learning that the British also want to recruit soldiers from Australia, the duo decides to go to their country and fight there when they cannot fight.
The director of the movie is Ayla's director Can Ulkay, while the screenplay is written by Gürkan Tanyaş. Adapted from a true story starring Şebnem Bozoklu, Erkan Kolçak Köstendil and Ali Atay, the cast also includes names such as Will Thorp, Marleen Mathews, Tristan Alexander and James Farley. Türk İşi Ice Cream is among the most popular Turkish action movies.
---
14) Dragon Trap (2010) | IMDb: 6.5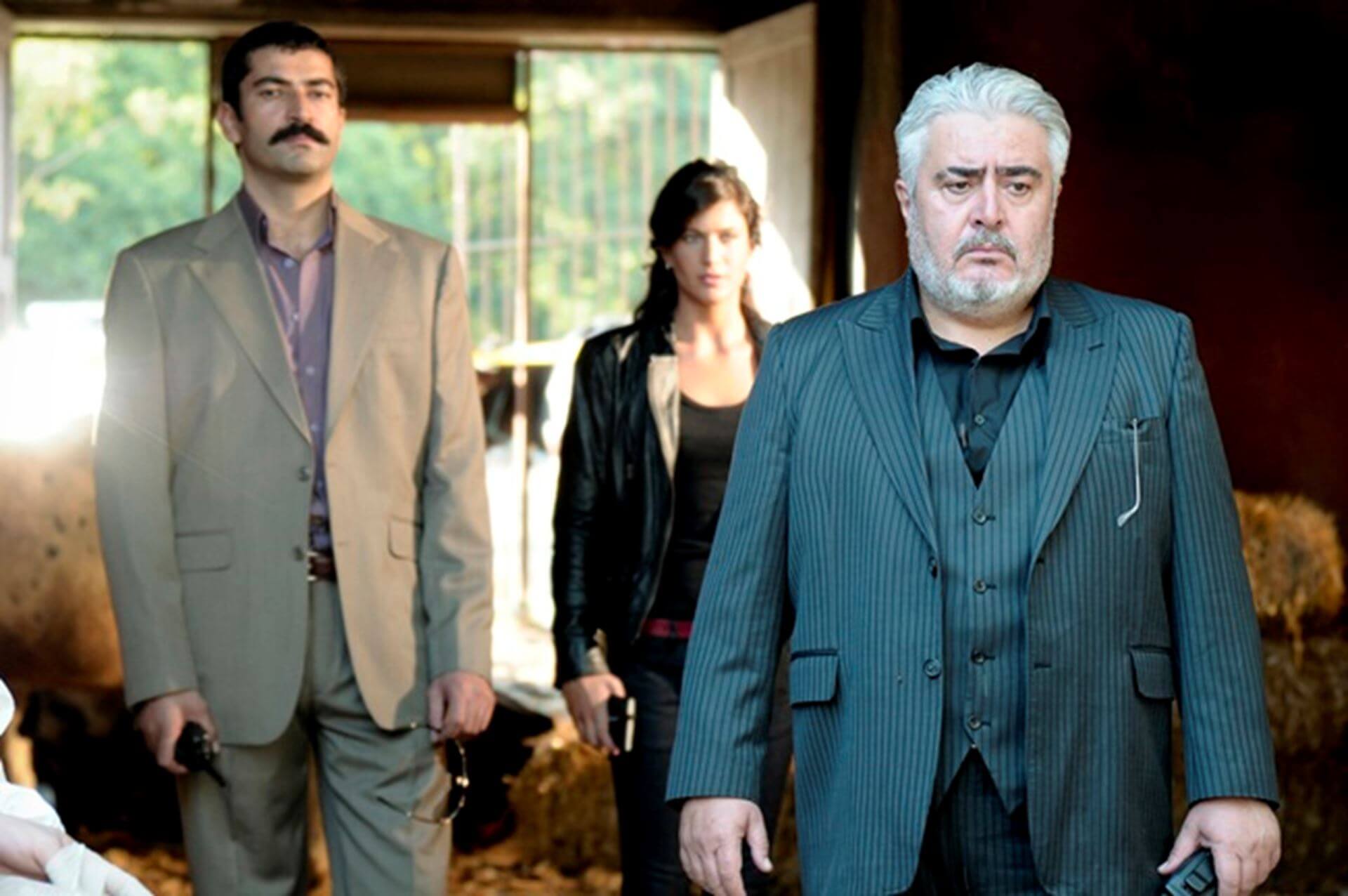 Serving in the Southeast, Private Ensar is a ruthless killing machine. During Ensar's military service, someone raped his 12-year-old sister. Ensar's sister cannot handle this situation psychologically and is very worn out. Upon this situation, they put his sister in a mental hospital for treatment. The child, who cannot bear all these experiences, finds the solution in killing himself. When Ensar learns of his brother's suicide when he returns from the military, his whole world is destroyed. Uğur Yücel, who directed the movie, also took a role in Dragon Trap. In addition to the famous actor, Kenan İmirzalıoğlu, Nejat İşler and Ozan Güven are also present.
---
15) Cicero (2019) | IMDb: 6.6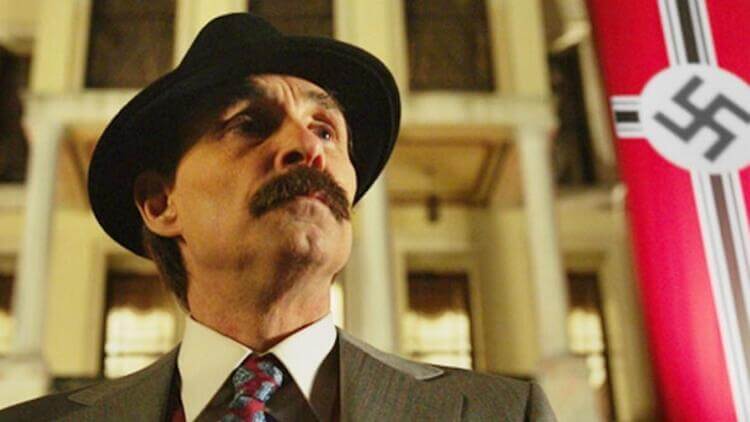 Another movie in the list of Turkish action movies, Cicero, II. It is about the influence of the spy Cicero, who changed the course of World War II and had a great share in Germany's defeat in the war, and what he lived after the war. II. İlyas Bazna, who worked as a butler at the British Embassy in Ankara during World War II, has access to a lot of inside information. When this is the case, he starts spying for the Germans and is given the code name "Cicero". Although İlyas Bazna changed the course of the war as a result of his espionage, he could not prevent disabled individuals from going to gas chambers and being put to sleep with injections with the T4 application. Serdar Akar is in the director's chair of the movie, which is about the life of a spy and tells about his impact in the war, and you will witness his experiences afterwards.
---
16) The Jackal (2010) | IMDb: 6.6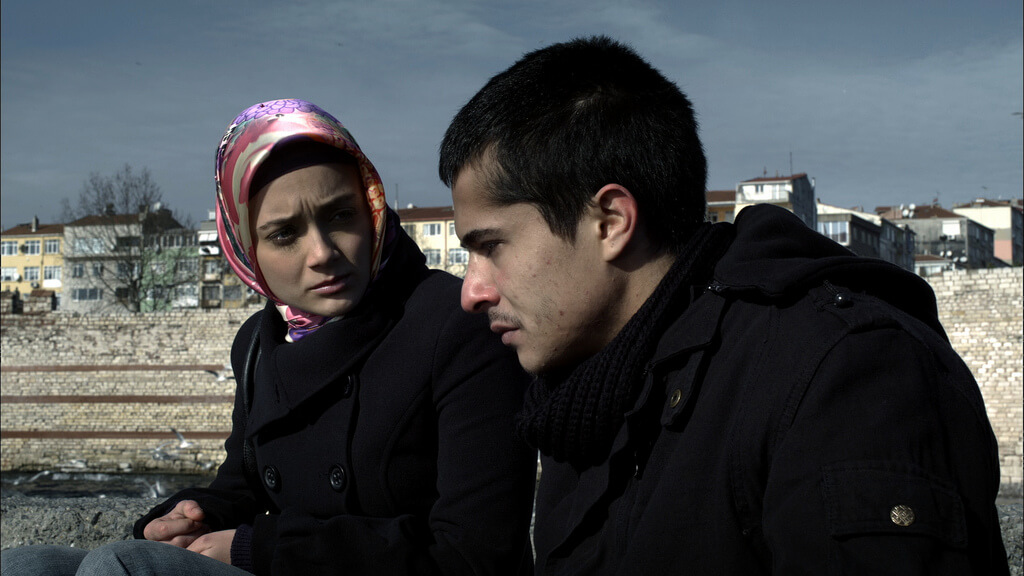 Akın, who lives in one of the back neighborhoods of Istanbul with his father, whom he dislikes, and his sick mother, loses his mother. This event causes the other Akın inside him to come out. Akın decides to start a new life for himself with the money he stole from Nuran Usta's carpentry shop, where he worked until then. But her lover Deniz does not give the reaction she expected to Akın's plans. This situation causes Akın to accept the offer of one of his neighborhood friends, İdris.
He becomes the footman of a mafia group. His reckless and fearless stance is noted by their heads in the mafia world. Akın, who caught the eye of the boss with a few deliveries he made, also gained an enemy named Mecit. While Akın is consuming his life in his new world, his boss one day chooses him for an execution mission in a rival venue that he sees as a threat to their place. Akın accepts this task as well. This execution mission will be the beginning of the end for Akın.
---
17) Zero One (2020) | IMDb: 6.7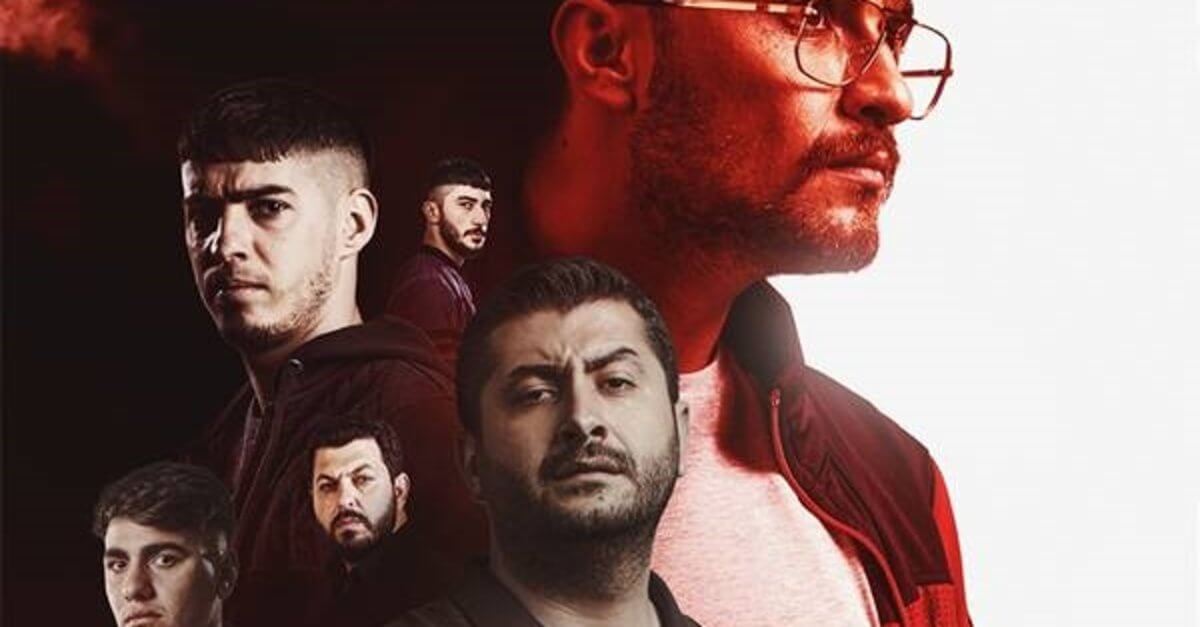 It is one of the first movies that comes to mind when it comes to Turkish action movies. Zero Bir focuses on the story of Savaş, Cihat and Azad, who left their crime-filled lives in Adana behind and settled in Izmir. Adana gang leader Savaş; Together with Jihad and Azad, she decides to leave their violent past behind. These three friends, who have opened a new page for themselves away from guns in Izmir, open a car wash for themselves. However, although they have left their life in Adana, they find themselves in the middle of a war again. When Melek, a little girl, takes refuge with Savaş and his team, the team takes action without thinking about anything. Savas, Jihad and Azad, who follow the men who harassed Melek and stole her mother's organs and left her to death, embark on an irreversible path.
---
18) Murder Ornament (2019) | IMDb: 6.7
One of the sine qua non of the list of Turkish action movies is Murder Susi. Murder Ornament is about the adventures of the homicide bureau team tasked with solving a serial killer case full of mysteries. The Murder Bureau team, complete with Superintendent Emin, Superintendent Salih, Superintendent Asuman and Assistant Superintendent Alaattin, encounter a case full of interesting facts. There is an ongoing series of murders, one after the other, and no clues can be found.
Superintendent Emin and his team are under great pressure as the number of murders increases, the interest of the media and the public intensifies, and no results can be obtained. Meanwhile, the Chief of Police recruits crime expert Dizdar Kosu to help solve the case. The team, crushed by the pressure on them, resorts to all kinds of methods to solve the most different serial murder case they have encountered. Who will be the loser in this chain?
---
19) Meteler (2019) | IMDb: 4.3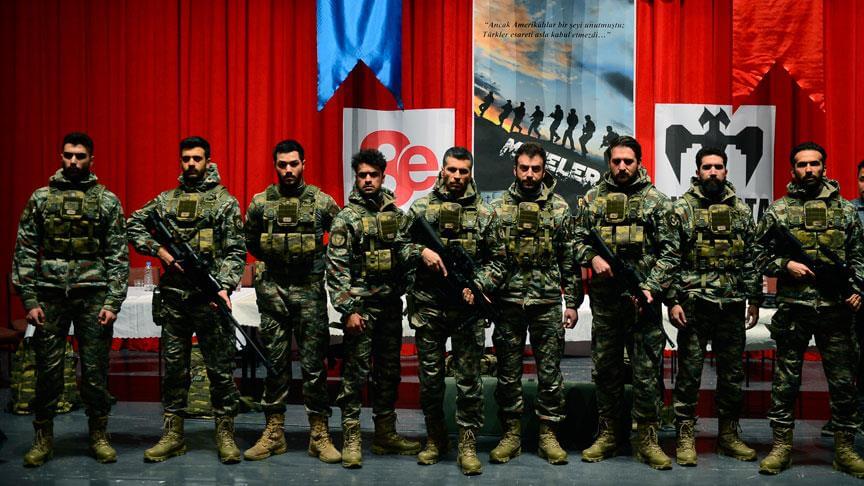 In Meteler, the struggle of Captain Kürşad and the Meteler team, consisting of eight soldiers, against terrorists is the subject. 43. Today, the Meteler team in the Afrin Operation puts their lives on the line and enters a great struggle against the terrorists and foreign elements that are their supporters in the region. Directed by Burak Akyol and attracting attention with its war scenes, the film's cast includes names such as Gökhan Mumcu, Serhan Çeliker, July Gürkan Karaca, Cem Okyay and Kerem Tanık.
---
20) Black Trouble (2015) | IMDb: 6.8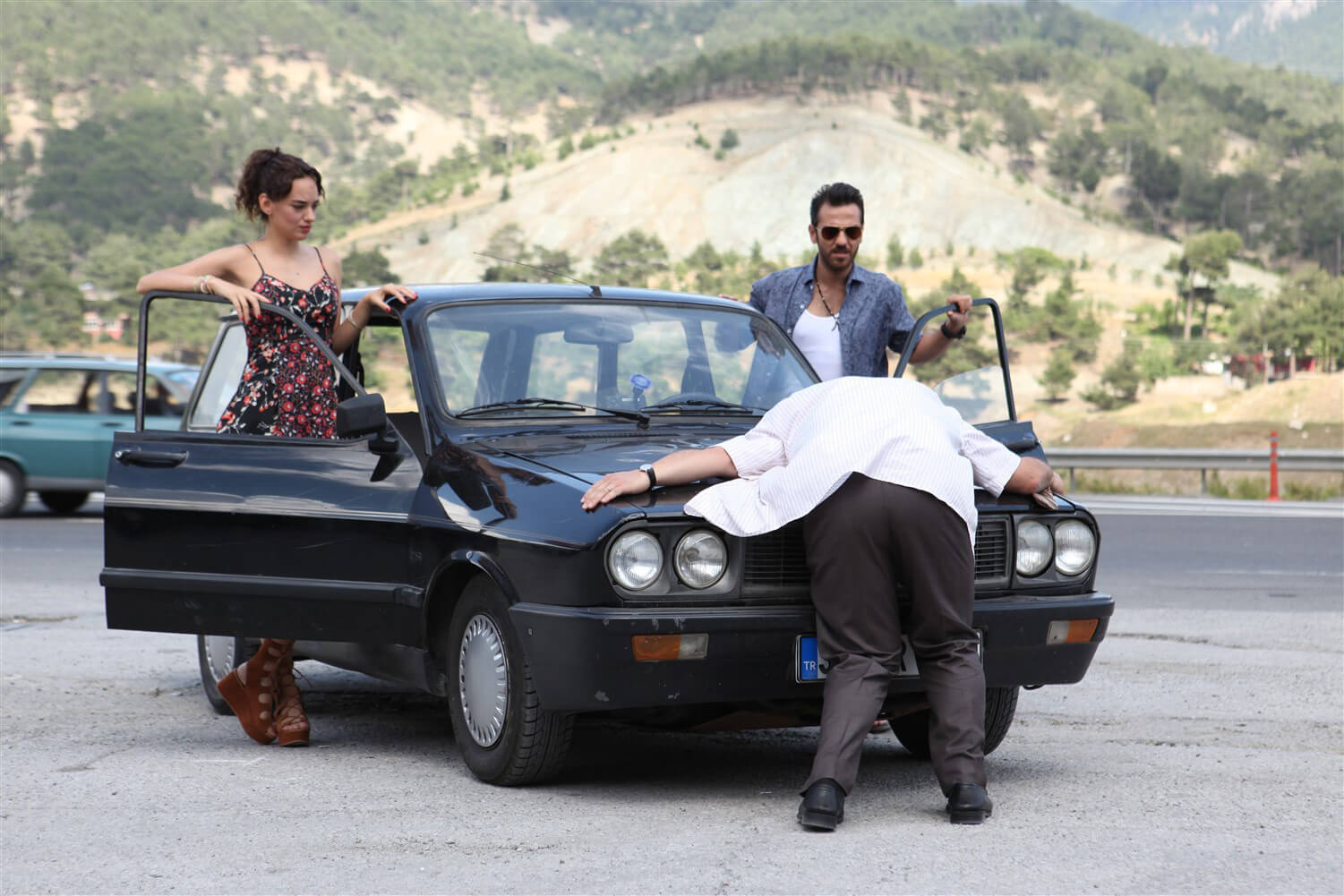 In Black Trouble, where comedy and action coexist, Kudret's life order, who has always lived his life according to the rules, is suddenly turned upside down by the succession of surprise events. Then he gets into his beloved car and sets off for Antep. During his journey, both Kudret and his car do not happen to anyone. When he reaches the end of hundreds of kilometers, he will discover the importance of friendship while discovering what life without rules is like. Directed and scripted by Burak Aksak, the film stars names such as Cengiz Bozkurt, Seda Minister, Erkan Koçak Köstendil.
---
21) The Last Ottoman I Burned Ali (2007) | IMDb: 6.9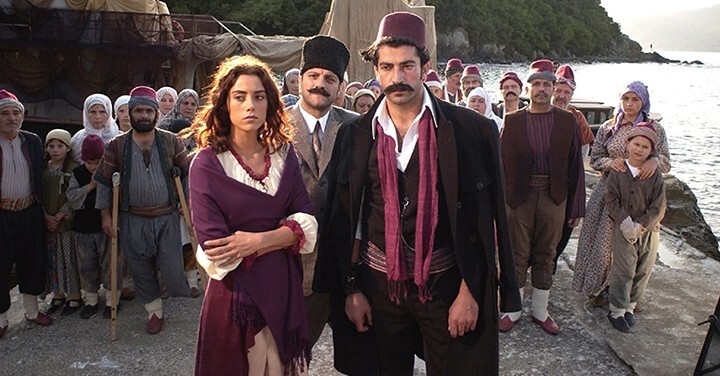 Last Ottoman Yandim Ali is one of the must-haves in the list of Turkish action movies. Istanbul is under occupation and in the dark years it was not before. It was the time when the whole world was against the Ottomans. In this story, which takes place on different fronts of the War of Independence, the lives of two people in different positions are told. When one of the historical characters in the movie sees the enemy fleets anchored in the Bosphorus, "They go as they come." said the Commander-in-Chief, Gazi Mustafa Kemal Pasha, and the other is Yandım Ali, who was discharged from the navy and had plans to go to Vienna by kidnapping his married lover. When the paths of these two characters cross, Yandım Ali's life will begin to flow in a very different way than he had anticipated. He will no longer be a bully who has given up hope of the salvation of the country, but a warrior fighting for liberation. Kenan İmirzalıoğlu takes the lead role of the movie directed by Mustafa Şevki Doğan.
---
22) Bad Cat Serafettin (2016) | IMDb: 7.2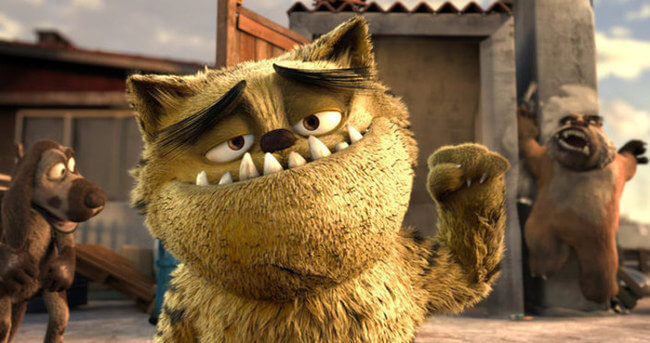 It is March and on an ordinary day, Şerafettin is preparing a barbecue for the evening with his loyal friends Fare Rıza and Martı Rıfkı. But too much happens to him during the day. His father Tonguç kicks him out of the house, he is attacked by his enemies, he also learns that he is a father, falls in love for the first time in his life and many other things…
Despite all that has happened, he is determined to have the barbecue in the evening. Bülent Üstün's legendary comic character Bad Cat Şerafettin finally met his audience on the big screen after years of project and production phases. Uğur Yücel voiced Şerafettin in this adult animation, while Demet Evgar, Güven Kıraç, Okan Yalabık, Gökçe Özyol, Ayşen Gruda, Cezmi Baskin, Yekta Kopan, Ahmet Mümtaz Taylan took part in the voice cast.
---
23) Canakkale Left of the Road (2013) | IMDb: 7.3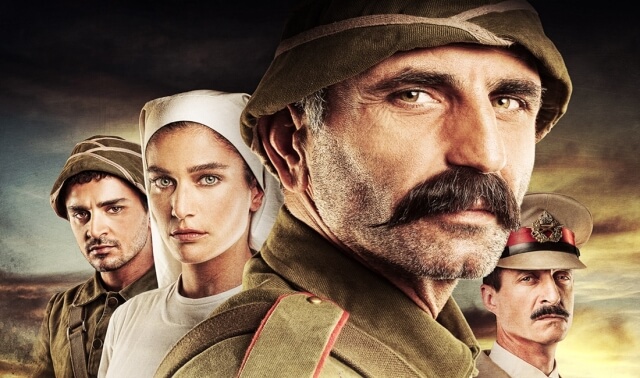 Another movie in our list of Turkish action movies is Çanakkale Yolun Sonu. In April 1915, one of the most difficult fronts of the First World War was the Çanakkale Front. The invading forces have been unable to achieve any results from the siege they have been continuing on this front for months. The Anzac forces were defeated at But Cove, which would later be named after them. The support union of members of the Red Crescent Society, including the unsung heroes Muhsin and Hasan, arrives at the front after a difficult journey. Unfortunately, the moment they enter the front, they encounter the toughest and harshest face of the war. Muhsin is a pretty good marksman in his field, but he spends days facing death every day.
Muhsin's only request from Captain İbrahim Adil, who appointed him as a sniper, is that his brother Hasan be assigned behind the front. Muhsin and other sniper Şeref take part in the front lines of the war every day and make his name known to the whole bay with his skills. However, Major Steward, the commander of the British forces, will not delay the move against this notorious Turkish soldier.
---
24) Robbers (1973) | IMDb: 7.3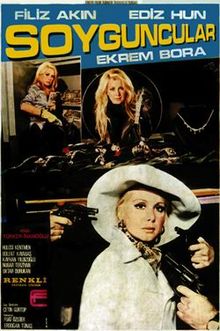 Among Yeşilçam films, "The Robbers" appears as a shining star among action and adventure films. Selma, who works as a secretary in a factory, plans to marry the boss's son, Erol. Belma is a member of a robbery gang. Belma plans to rob the safe of the factory where Selma works, so she takes Selma's place and starts working as a secretary. Belma, who has to treat Erol like her lover, besides everything, starts to like Erol as the days go by, and things get into an unbearable situation. It was produced in 1973 and stars Ediz Hun, Filiz Akın, and Ekrem Bora. Film. It is the work of Türker İnanoğlu, the successful director and producer of the period.
---
25) Organized Works (2005) | IMDb: 7.4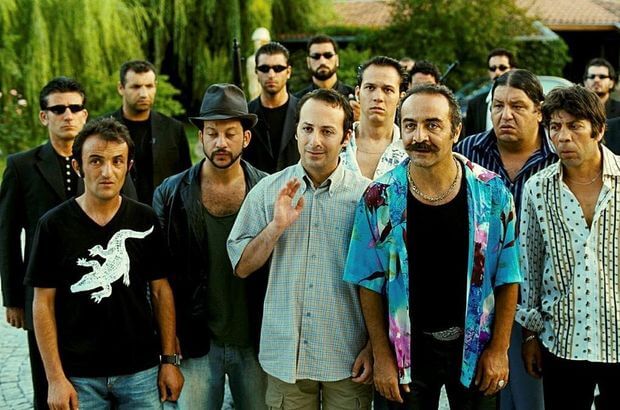 Organize İşler is one of the most popular Turkish action movies. An Istanbul located at the center of crimes and chaos… Innocent people continue to lead their lives in harmony with each other, where criminals are in contact at all times. While a man in a Superman costume is trying to earn his living in this mess, he suddenly finds himself in the middle of the criminal world. In the middle of this world, he falls in love with an innocent girl. In the story, where many people, including himself, are confused, he somehow aims to survive.
In Istanbul, there are innocents, there are criminals, and there are criminals. Yılmaz Erdoğan's film, which is closer to the underground world after Vizontele, also stars famous names such as Tolga Çevik, Söyle Akbağ, Özgü Namal and Cem Yılmaz.
---
26) Yahşi Batı (2009) | IMDb: 7.4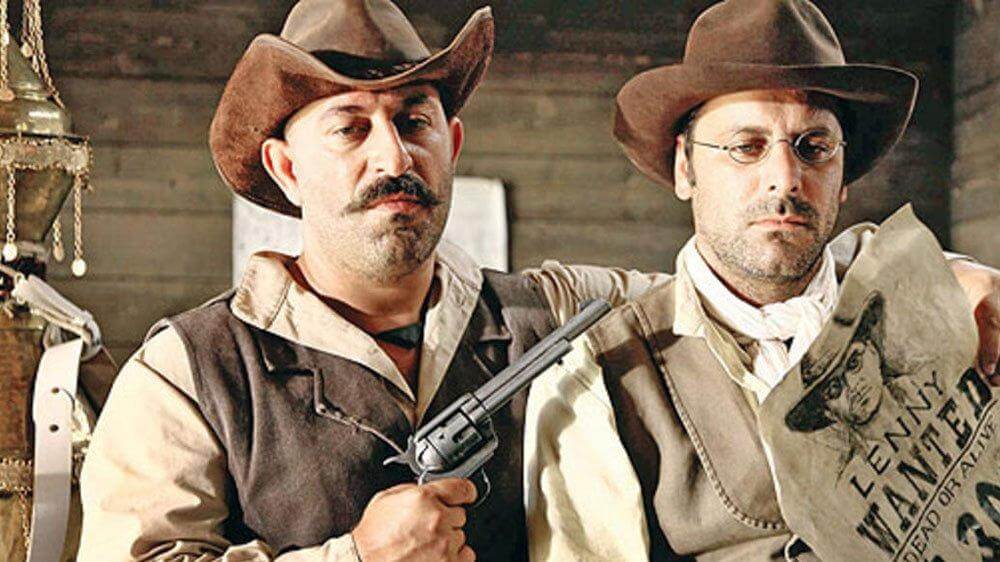 Two Ottoman officials, appointed by the sultan himself for a special mission in the 19th century world, are sent to America. Aziz Bey and Lemi Bey lose the unique diamond they carry with them during their train journey to the bandits who block the train's path. Later, they look for ways to earn money both to find the diamond and to replace their stolen money, and they start one of the prominent jobs of the period. These two, who are bounty hunters by chasing notorious criminals wanted in the towns, go from adventure to adventure. In the town where they started to live, nothing happens to them. Starring Cem Yılmaz and Ozan Güven Demet Evgar, this entertaining action movie adds a different perspective to the western genre.
---
27) Mortal World (2018) | IMDb: 7.7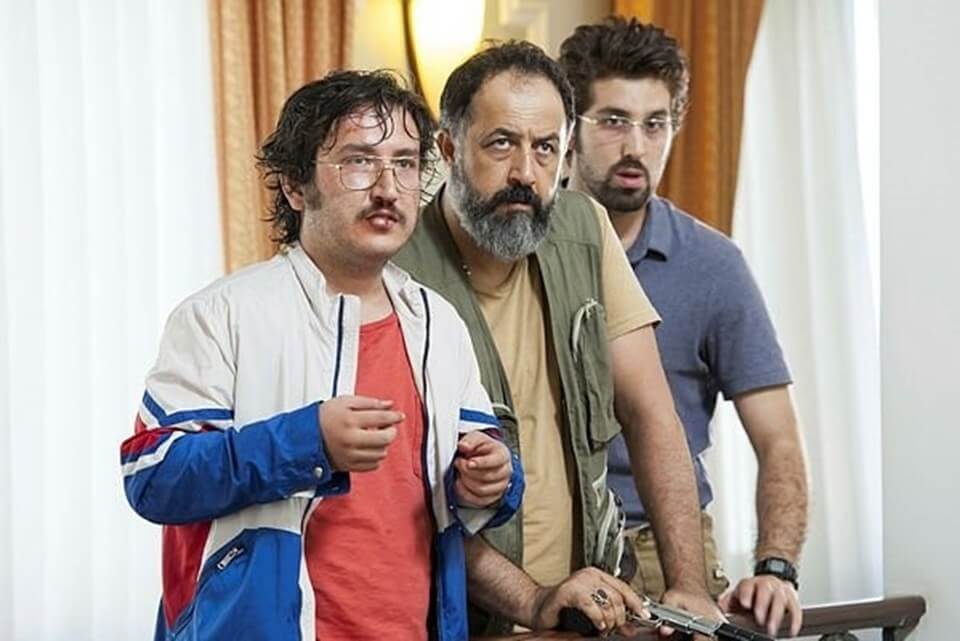 Mortal World is a must in the list of Turkish Action movies. The Marble Family, with its eight members, has been running Anadolu Tat Restaurant at Haydarpaşa Train Station for generations. These people, who live a simple life on their own, seem like a very ordinary family when viewed from the outside. However, the reality is different. This family has been a hitman for generations and also works for a giant organization of worldwide importance. But when some rules of the organization are violated, things get messy and the family's identity is revealed. Thereupon, the Marble family must pack up everything and set out, and the organization they are in can be overcome. In the film signed by Ali Atay; There are also famous names such as Ahmet Mümtaz Taylan and Sarp Apak.
---
28) Bully (2007) | IMDb: 7.8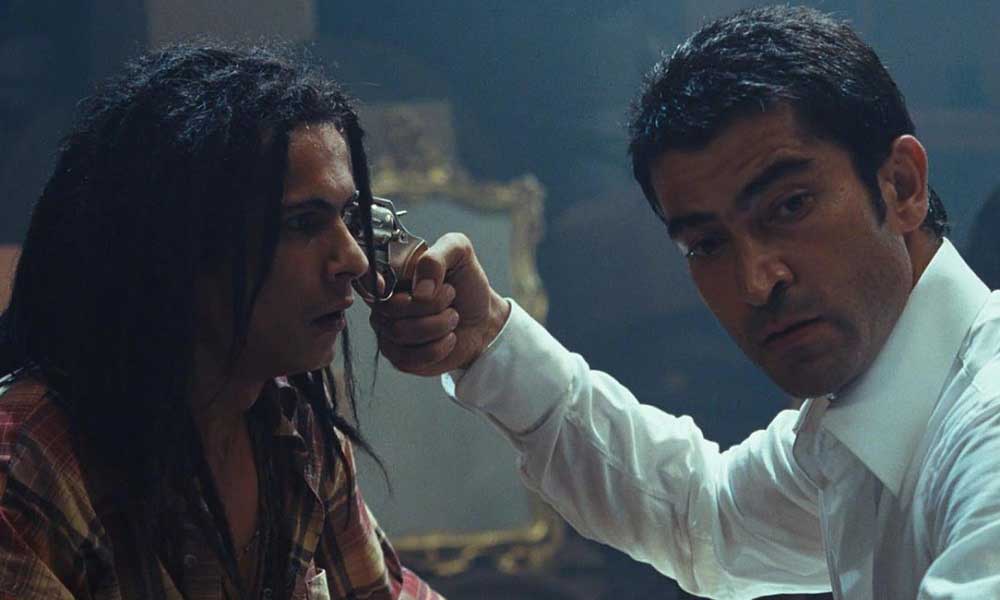 In bullying, which is an illegal profession with years of experience, Ali Osman is at a contradictory point thanks to his own ethical framework. Ali Osman, a well-known man in the entire mafia community, is on the side of the oppressed and has a protective attitude. Devran also appears as a character positioned on the opposite side of Ali Osman with the excitement of youth. His only aim is to secure his place in the community and increase his power with his rowdy ways. A new war is about to begin in this illegal world where opposing forces come face to face. Ömer Vargı is in the director's chair of this movie written by Yavuz Turgul. The movie, starring Şener Şen and Kenan İmirzalıoğlu, has an important place in Turkish cinema.
---
29) Mountain (2012) | IMDb: 7.9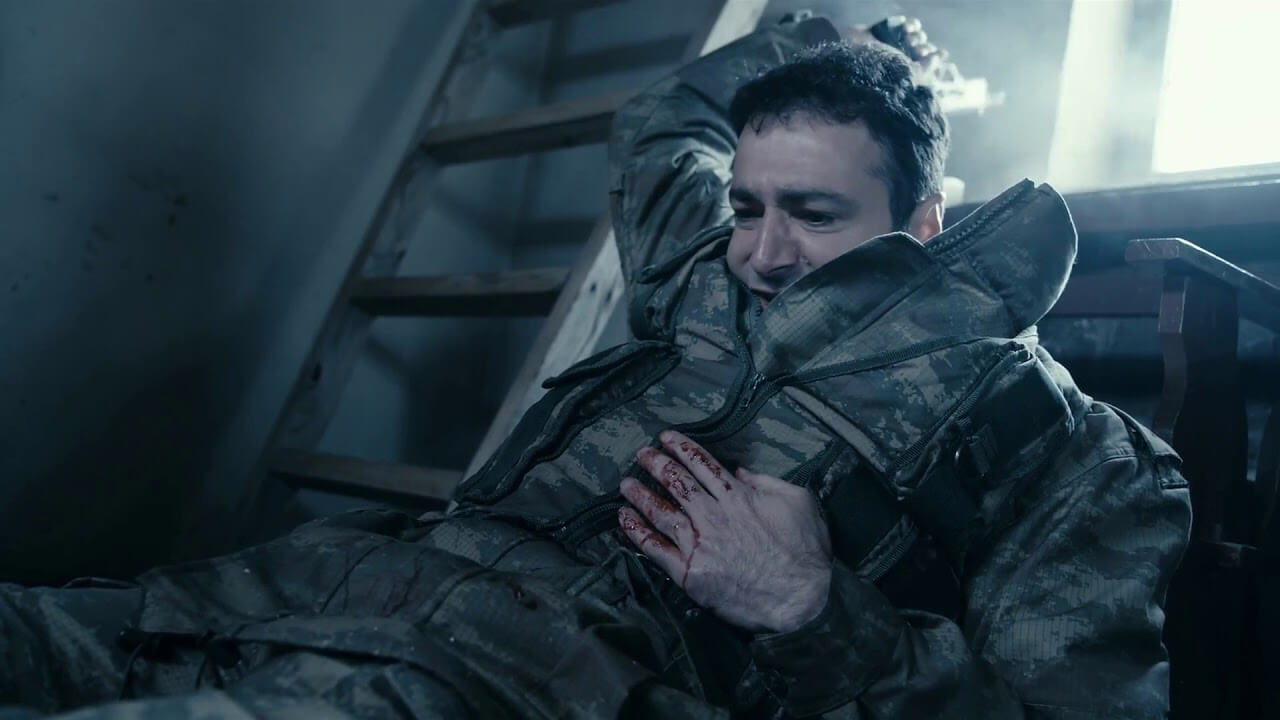 Mountain is one of the most popular Turkish action movies ever. Oğuz, who lives in Istanbul, decides to do his military service for a short period of time instead of doing military service. Keçiörenli Bedir is a troubled long-term soldier who does not get along well with both the soldiers and the commanders. His military service was extended for two more years when the punishments he received for his headstrong were added. Bedir, who constantly fights and goes wrong with Oguz, is unaware that he will enter into a conflict with his term friend. A team of his divisions is tasked with repairing the communication antenna. With this mission, they fall into the ambush of terrorists without their knowledge.
Of the entire team, only Oguz and Bedir survive. Instead of fighting, these two young soldiers prefer to unite against their real enemies. They must survive and protect their homeland despite the harsh weather conditions and the challenges of geography. Actors such as Çağlar Ertuğrul, Ufuk Bayraktar and Fırat Doğruoğlu take part in the film of Alper Çağlar, who also sits in the director's chair of the movie he wrote.
---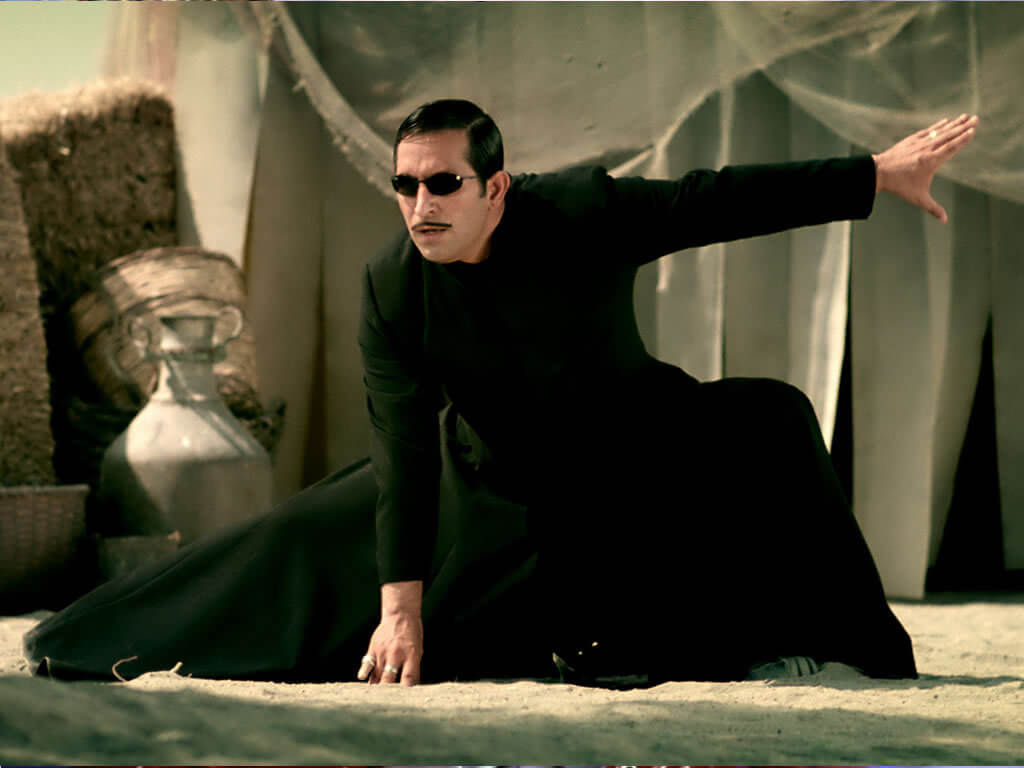 GORA is one of the most memorable Turkish action movies. Get ready for the most famous Turkish space adventure. The main character, Arif, who sells touristic items, is abducted by aliens who come to the shop one day. Afterwards, he finds himself among dozens of people from many different nationalities. Together they travel in a spaceship. Arif, who embarks on a great adventure in space, soon realizes the malicious plans of the commander Captain Logar and takes action. An action-packed adventure awaits Arif, who is also in love with the king's beautiful daughter, Ceku. The cast of the film includes master actors such as Cem Yılmaz, Özge Özberk, Ozan Güven, Özkan Uğur and Rasim Öztekin.
---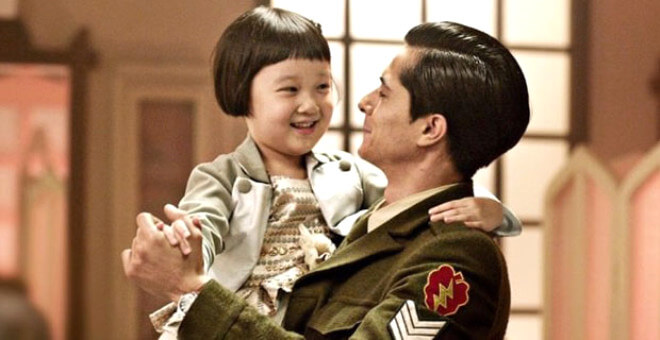 Ayla is one of the most popular Turkish action movies with its scenario. Ayla is an adaptation of a true story set during the Korean War Era. Süleyman Petty Officer, who went to war in Korea in 1950, finds a little girl on the battlefield. Süleyman Petty Officer takes the 5-year-old orphan girl with him and gives her the name Ayla. Ayla and Süleyman, who have become the joy of the whole union, establish a bond like a father and daughter, although a short time passes. However, the union decided to return to Turkey after 15 months. Petty Officer Süleyman does not want to leave Ayla behind, but he cannot exceed Korean laws. Süleyman, who had to leave the little girl behind, and Ayla, who had to go to the orphanage, promised each other to meet again years later. The screenplay of the film, directed by Can Ulkay, belongs to Yiğit Güralp.
Related content that might interest you:
https://ceotudent.com/aksiyon-filmleri
This post is also available in: Türkçe