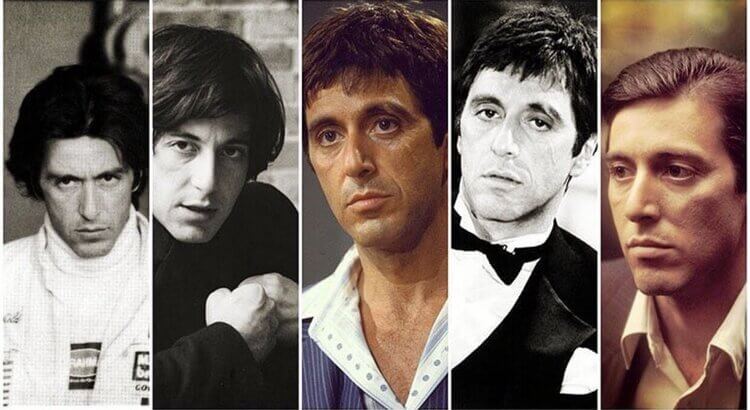 When we say Al Pacino films, the most important films not only in American cinema but also in the history of world cinema come to mind. The 81-year-old Italian-American actor has acted in dozens of films throughout his career. He created iconic characters in almost every movie he starred in. As if this were not enough, many movies in which he acted reached the cult level.
Al Pacino is a name that has proven his acting talent over and over in many different genres, although his name is often mentioned with mafia movies. However, his acting performances, which influenced both his period and beyond, continue to inspire even today.
We have compiled for you the best 10 films of the actor, whose filmography includes valuable films, according to IMDb scores. Let's take a look at our list of Al Pacino movies together.
---
10) Donnie Brasco – The Mole (1997) | IMDb: 7.7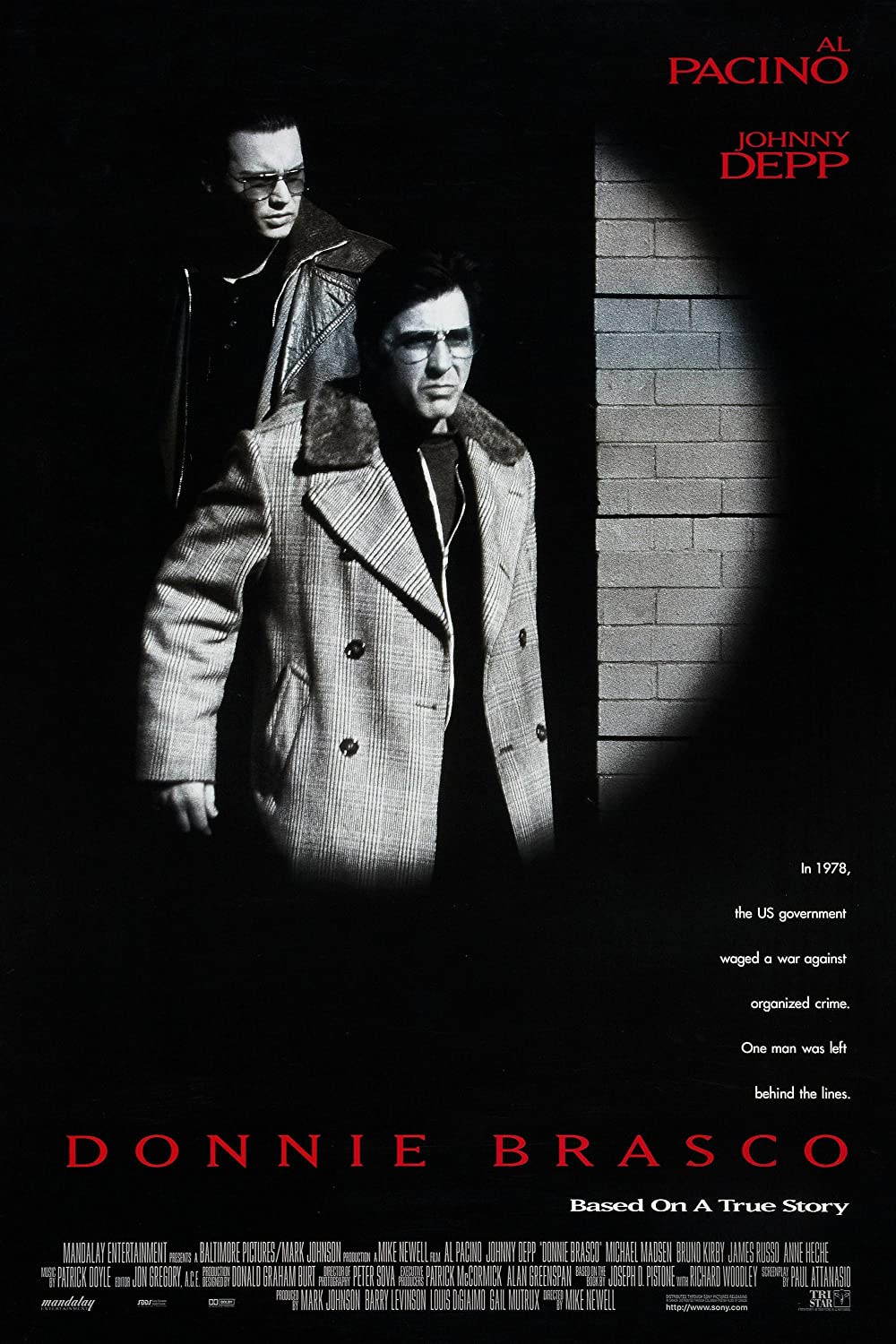 Donnie Brasco, the first of our Al Pacino movies list, is based on Joe Pistone's book of the same name and is about a true story. Joe Pistone is an FBI agent who does his job very well. One day, he is given a task and enters the underworld. Here she meets Lefty. Lefty is a mob boss who has earned the respect of many. Joe introduces himself as Donnie Brasco when meeting Lefty.
Donnie Brasco begins to get close to Lefty. However, he must not forget that he is there for his duty. He begins to experience an internal conflict between FBI agent Joe Pistone, who loves his job, and Donnie Brasco, the shining star of the underworld.
Director: Mike Newell
Cast: Al Pacino, Johnny Depp, Michael Madsen
Genre: Biography, Crime , Drama
---
9) The Insider – The Mole (1999) | IMDb: 7.8
Jeffrey Wigand is head of research for a very famous and powerful cigarette company. Jeffrey, who disagrees about some issues at a meeting with the board members, is fired. These differences of opinion are not ordinary differences. Jeffrey criticizes the company's management policies that play with human health. Even though he is fired, he continues to tell the truth about the company. Although company managers warn Jeffrey many times, Jeffrey does not stop telling the truth.
After a while, company managers start to threaten instead of warning. They threaten Jeffrey with his family. This makes Jeffrey even more ambitious and he accepts an invitation from a TV show called 60 Minutes. The producer of the program, Lowell Bergman, is also an investigative journalist. Jeffrey has trusted Lowell, but the show will not go as he thought.
Jeffrey is unaware that he has fallen into an irreversible game. He has to fight alone against the forces he cannot cope with. The film criticizes the relations of interest between the capitalist order and the media with a clear and pointed language.
Director: Michael Mann
Cast: Al Pacino, Russell Crowe, Christopher Plummer
Genre: Biography, Drama, Thriller
---
8) The Irishman – The Irishman (2019) | IMDb: 7.8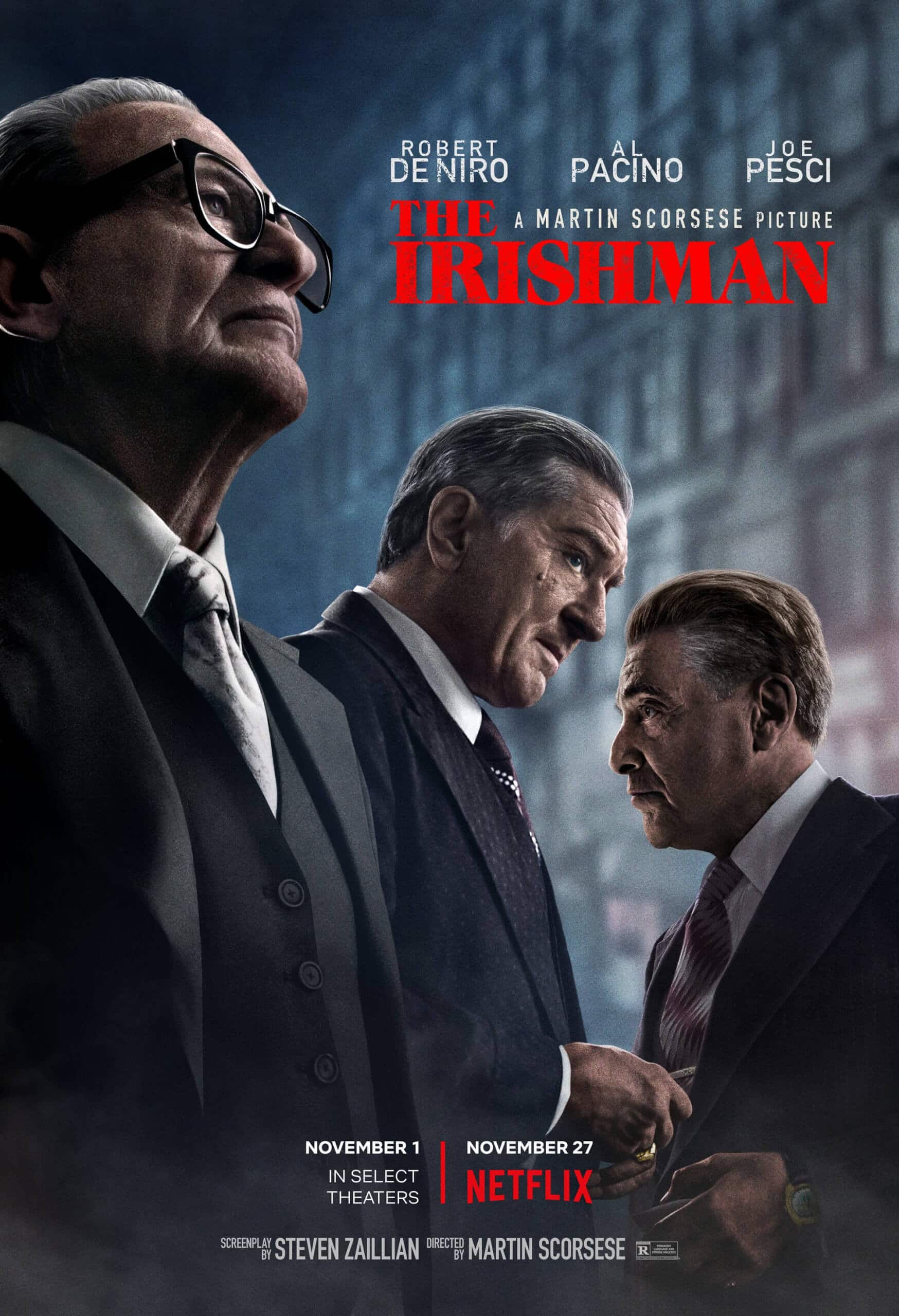 The most up-to-date movie on our list of Al Pacino movies, The Irishman has become one of the most talked about movies of recent years as it is a Netflix production. However, it wasn't the only reason, of course, that it was a Netflix production. The reunion of names such as Martin Scorsese, Al Pacino, Robert De Niro and Joe Pesci after many years excited movie lovers.
The film chronicles the life of a character named Frank Sheeran. Frank, 2. He fought in World War II, and after the war he became a hitman to do the dirty work of the Bufalino family. Known by his Irish nickname, Frank killed countless people and was involved in various crimes throughout his life.
Frank, on the other hand, is a member of the labor union and has a close friendship with the union's leader, Jimmy Hoffa. But Jimmy Hoffa isn't just a union leader, either. He also got involved in many dirty jobs throughout his life and literally turned into a mafia. One day, Jimmy Hoffa disappears and one of the most sensational and mysterious crime events in American history takes place.
Director: Martin Scorsese
Cast: Al Pacino, Robert De Niro, Joe Pesci
Genre: Biography, Crime, Drama
---
7) Carlito's Way – Carlito's Way (1993) | IMDb: 7.9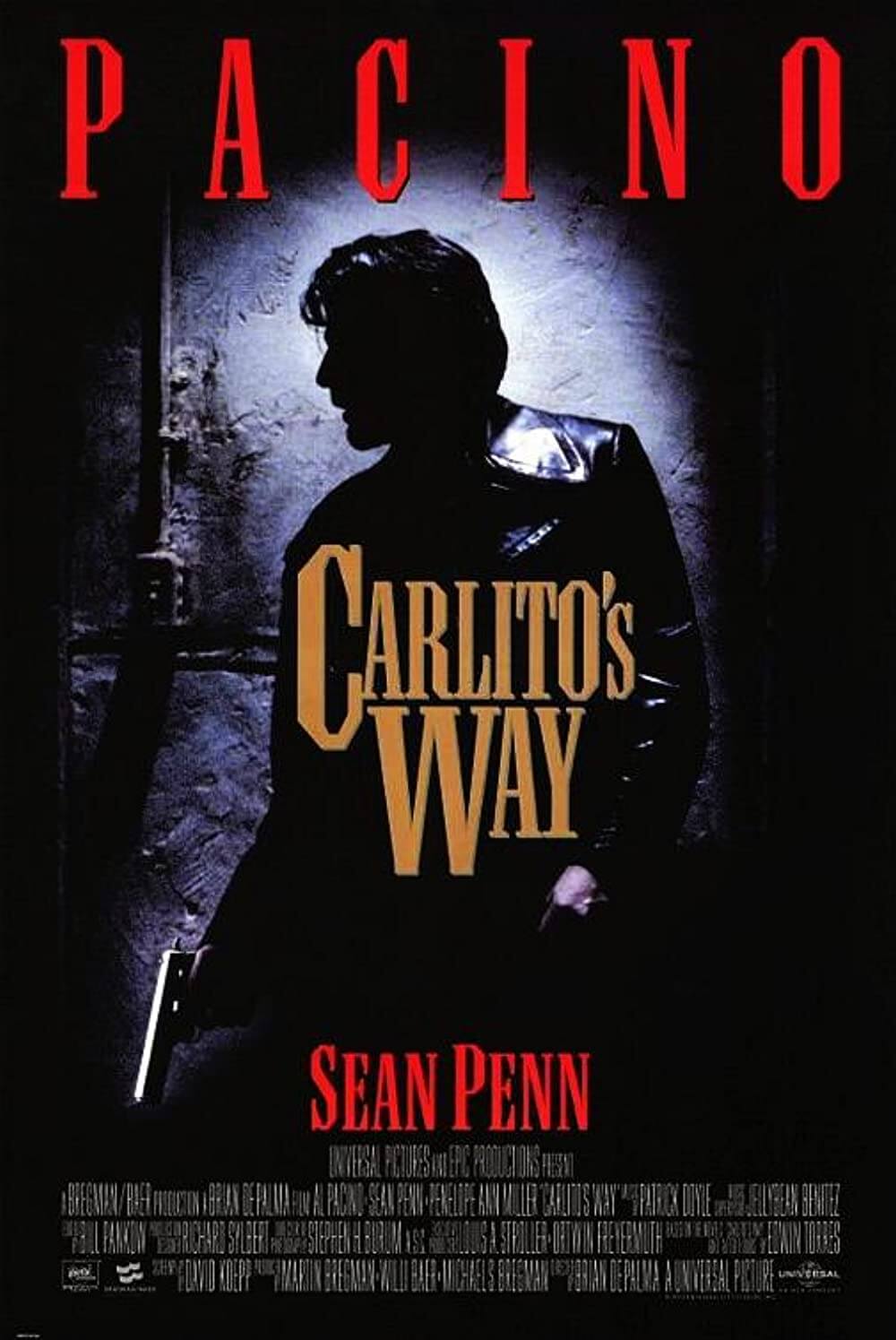 Carlito was involved in the drug business for a time and therefore went to prison. After his release from prison, he has only one request; he leaves his old life behind and goes to the Bahamas with his girlfriend Gail to start a new life. But realizing these dreams is very difficult for Carlito; because as soon as he gets out of jail, his old life catches up with him.
When he says his lawyer, his old friends, whoever was in his life before he went to prison somehow won't leave Carlito alone. Although Carlito tries to distance himself from them to live the life he dreams of, he cannot be successful and falls into a vortex again.
Director: Brian De Palma
Cast: Al Pacino, Sean Penn, Penelope Ann Miller
Genre: Crime, Drama, Thriller
---
6) Dog Day Afternoon (1975) | IMDb: 8.0
Sonny and Sal are both very close friends and master con artists. The two decide to rob Brooklyn Bank as their new job. They plan everything down to the smallest detail, but from the moment they enter the bank, they begin to experience setbacks. These setbacks, however minor, are enough to anger them. The fact that all the safes in the bank are empty is the last straw.
While they were surprised that the safes were empty, the police had already surrounded the bank. Sonny and Sal, who do not know what to do in all their bewilderment and desperation, make a sudden decision to take the people in the bank hostage. This time, setbacks begin to be replaced by some surprises. Sonny and Sal find themselves both hero and criminal at the same time.
Director: Sydney Lumet
Cast: Al Pacino, John Cazale, Penelope Allen
Genre: Biography, Crime, Drama, Thriller
---
5) Scent of a Woman (1992) | IMDb: 8.0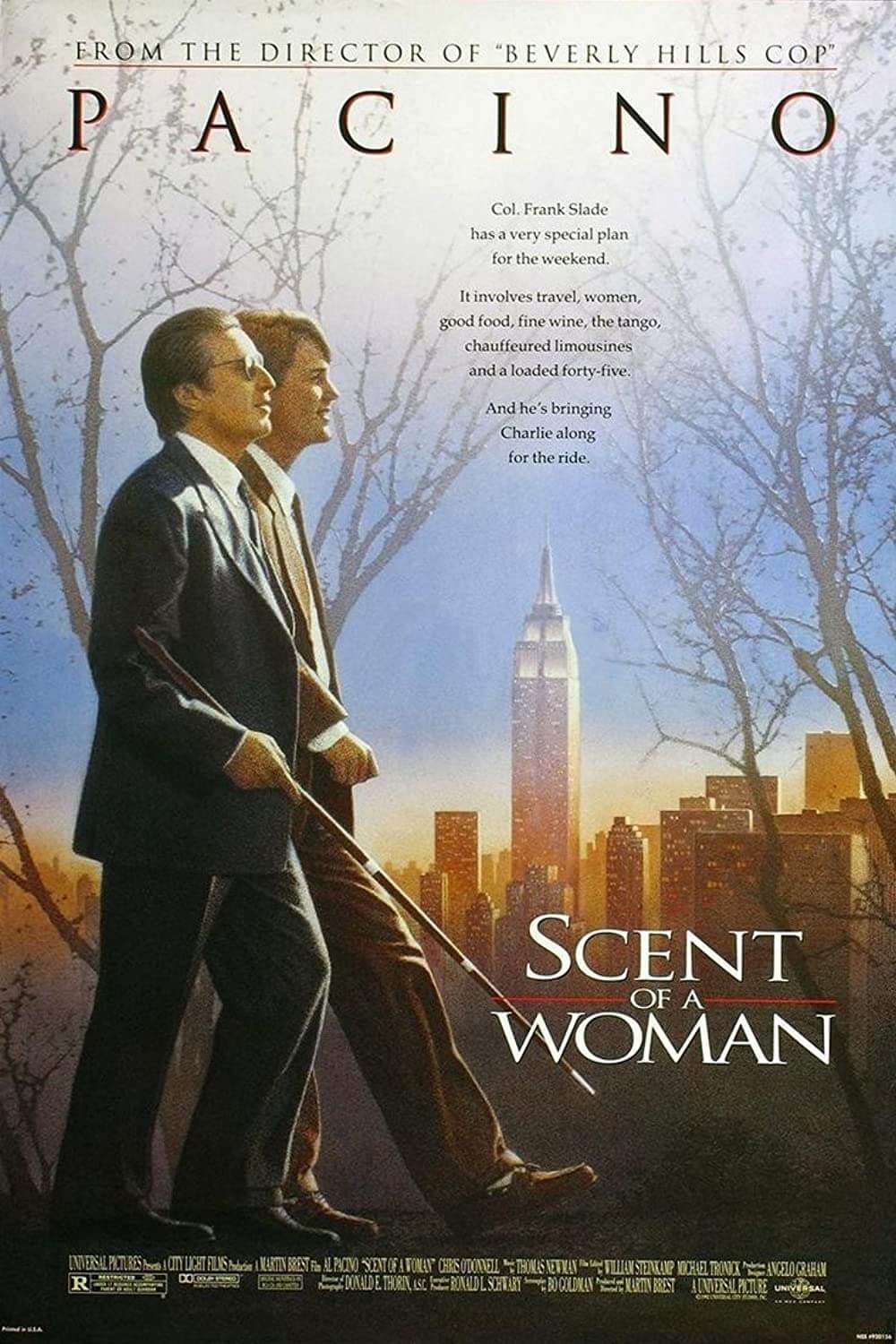 It's time for one of the most special films on our list of Al Pacino films. Al Pacino won the first and only Oscar of his career for his role in this movie. The film is essentially a remake of the 1974 Italian film Profumo di Donna. However, thanks to both the shooting and Al Pacino's unforgettable acting, the movie is so successful that many consider it better than the original. Especially the tango scene is mentioned as one of the most special scenes in the history of cinema even today.
Scent of a Woman tells the story between retired Colonel Frank Slade and Charlie, who is studying at a private college. Charlie looks for a job because he needs money while attending school. She gets a job babysitting a blind man. Thinking it will be an easy job, he accepts the job, but things will not develop as he wishes.
Colonel Frank has made a plan for the weekend, and it is not a simple one-layer plan. There will be a journey, a good meal, a fine wine, a limousine ride, and beautiful women. Moreover, Charlie is included in this plan. Charlie, on the other hand, has to accompany Colonel Frank while trying to solve the problem he has at school.
Director: Martin Brest
Cast: Al Pacino, Chris O'Donnell, James Rebhorn
Genre: Drama
---
4) Heat – The Big Showdown (1994) | IMDb: 8.2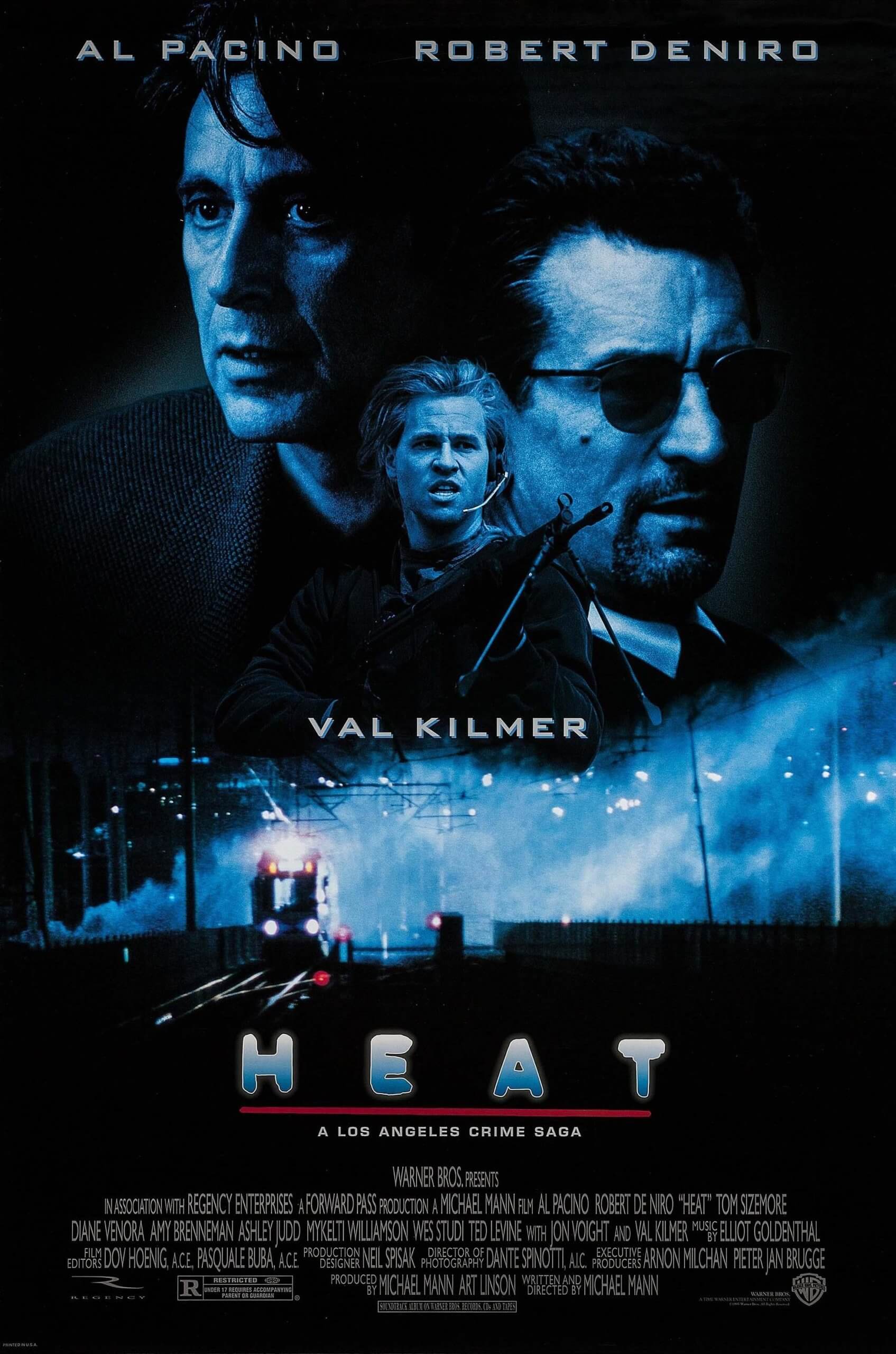 On the one hand, Neil McCauley, a professional thief with a superior intellect and instinct, and on the other hand, detective Vincent Hanna, who spends night and day catching him. Neil is the leader of a team of professional thieves like himself. This team emerges from all the robberies without any damage or with the least damage and never leaves any evidence behind. Vincent, on the other hand, has been after Neil and his team many times, but has not been able to catch them.
The more successful Neil and his team are, the more stubborn Vincent is. The cat-and-mouse chase between the two sides never ends. One day they come face to face, Neil and Vincent realize that they could be great friends in another life. But they do not live in that other life. One day, one of them will have to die.
The movie is considered to be one of the best movies in the history of cinema, especially when it comes to movies based on the crime world. At this point, the contribution of director Michael Mann is as great as the actors. It is useful to say; Michael Mann was also the director of the famous detective series of the period, Miami Vice.
Director: Michael Mann
Cast: Al Pacino, Robert De Niro, Val Kilmer
Genre: Crime, Drama, Thriller
---
3) Scarface – Scarface (1983) | IMDb: 8.3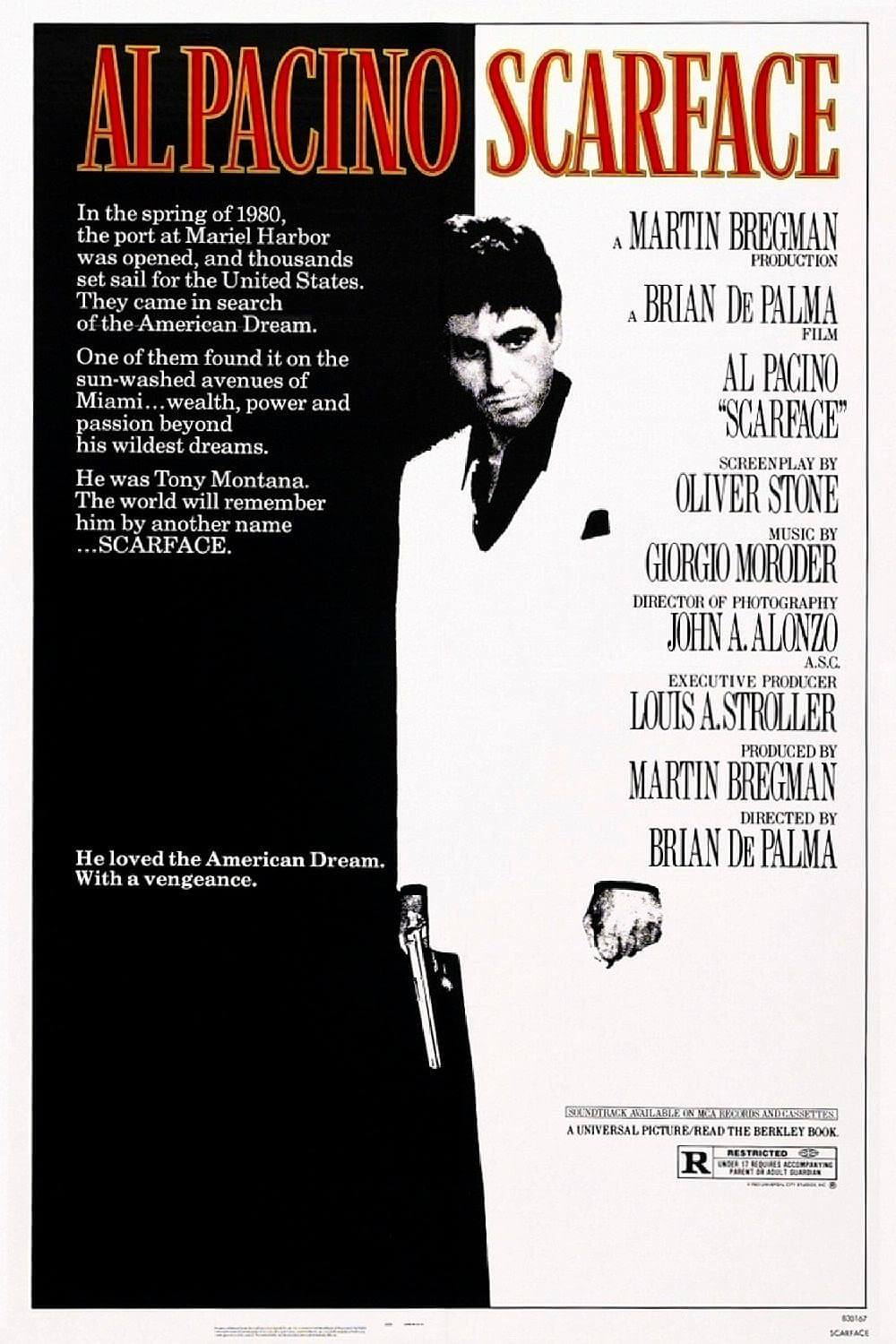 Scarface, one of the most cult films of our Al Pacino movies list, is also known for giving one of the most special performances of Al Pacino. Although it is not very well known, the original version of the film was shot in 1932. Therefore, the movie is a remake, just like Scent of a Woman, and like Scent of a Woman, it is considered much better than the original.
A law is passed in Cuba under Fidel Castro. According to the law, opponents of the regime who do not want to live in Cuba will be able to immigrate to America. Thousands of people benefit from this immigration law. However, there are mostly notorious criminals among those who will immigrate. One of them is Tony Montana, one of the most iconic characters in the history of cinema, brought to life by Al Pacino.
Tony Montana immigrates to Miami. Wanting to continue his criminal life in Cuba, Tony suddenly finds himself next to drug lord Frank Lopez. At first, he solidifies his position by following Frank's orders. But Tony's eye is always higher. With his ambition, anger and determination, Tony forges his own path over time. But as he knows very well, getting to the top of the criminal world will never be easy.
Director: Brian De Palma
Cast: Al Pacino, Michelle Pfeiffer, Steven Bauer
Genre: Crime, Drama
---
2) The Godfather: Part II – The Father 2 (1974) | IMDb: 9.0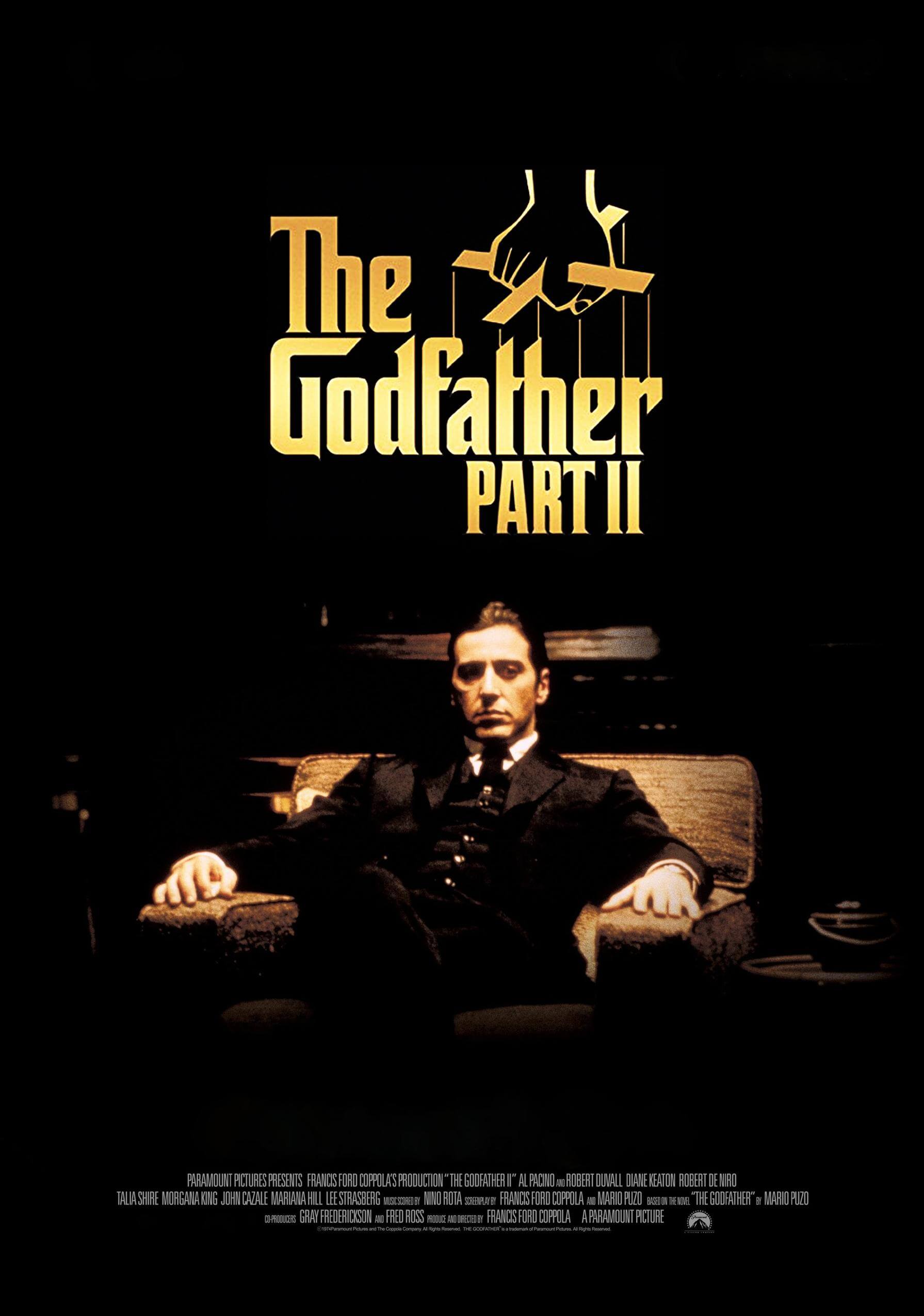 It's time for the Godfather series, one of the most special series in the history of cinema. The second movie of the series has an interesting feature. One of the rare movies that is said to be a better movie than the first movie by the authorities is Baba 2. However, there are 6 Oscar awards he has won. However, even if it did not win an Oscar, it is also one of the films that will not lose anything from its importance and quality.
The film has a story that shuttles back and forth between the 1910s and the 50s. We follow the arrival of Vito Corleone character in New York and his youth years in the 1910s. When Vito Corleone arrives in New York, he works various jobs and struggles to care for his family. One day, when he kills the leader of one of New York's local mafia, his life changes and his journey to become America's greatest crime boss begins.
In the 1960s, we witness the character of Michael Corleone trying to put his family affairs in order on the one hand, and defending himself and his family against the Senate on the other. Baba 2 is one of the most special productions in our list of Al Pacino films, both for his role as Michael Corleone, one of Al Pacino's career peaks, and for being the most liked film by many in the Baba series.
Director: Francis Ford Coppola
Cast: Al Pacino, Robert De Niro, Robert Duvall
Genre: Crime, Drama
---
1) The Godfather – The Father (1972) | IMDb: 9.2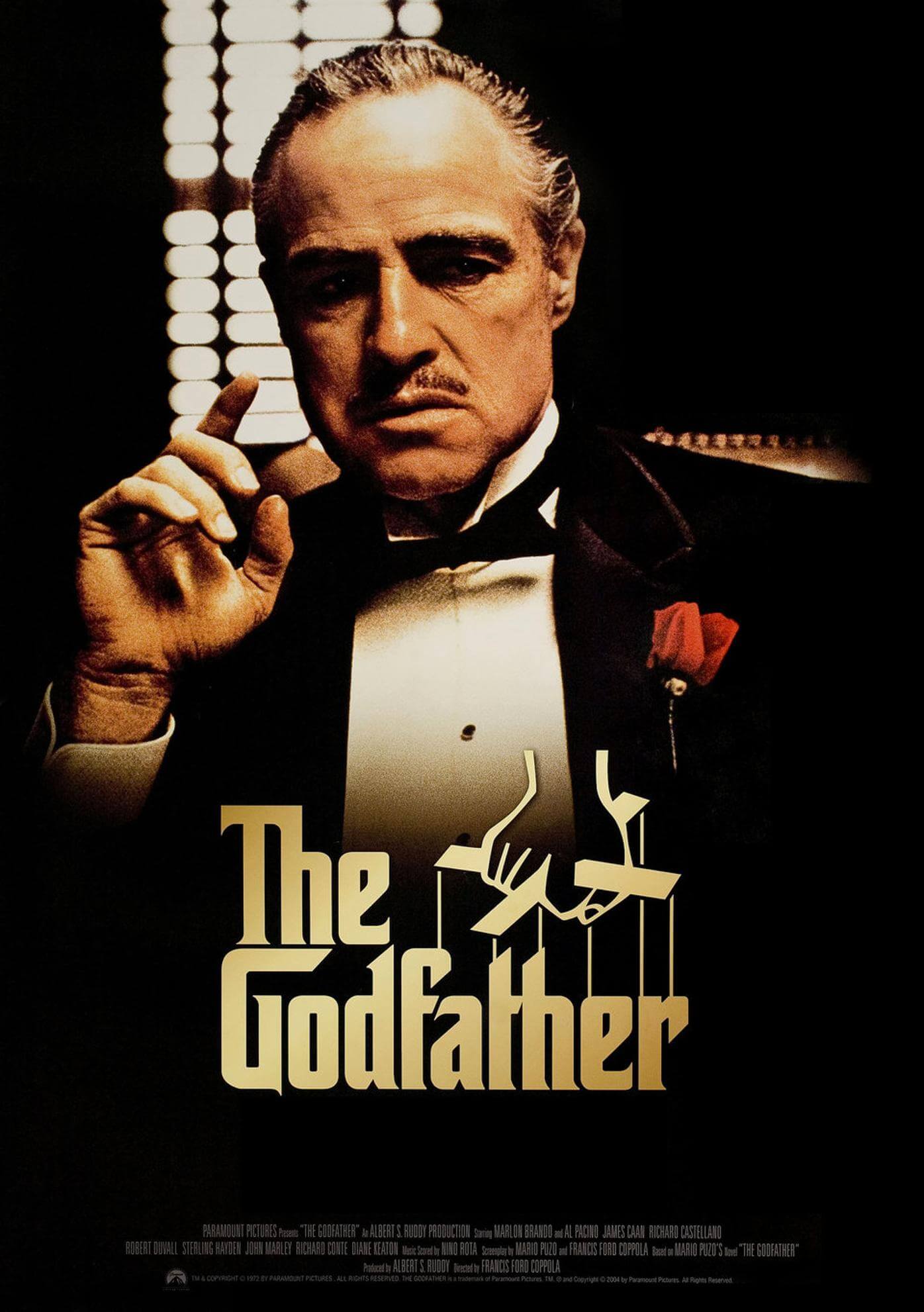 We are at number 1 of our list of Al Pacino movies! This first film of the legendary series is undoubtedly one of the most special and cult films in the history of cinema. Adapted to the cinema from Mario Puzo's novel of the same name, the film had a great impact when it was released. In fact, that effect continues even today. The production that left its mark on the history of cinema is an exemplary production in terms of screenwriting, acting, directing, cinematography, art direction and many more.
The movie basically tells about the life of an Italian mafia family in America in the 40s and 50s. Vito Corleone, the leader of the family and the mafia, organizes a wedding for his daughter Connie. Vito Corleone and his family are very happy on this beautiful day, but they are also missing. Michael Corleone, the youngest son of the family, stays away from them in order not to interfere with his family's affairs. However, he attended the wedding of his sister, whom he loved very much.
Vito Corleone and Michael Corleone, who have been offended for years through the wedding, reconcile. This reconciliation will also change Michael's life. Vito Corleone is unable to manage his family and business as a result of an assassination. That's why Michael and his older brother Sonny take over both the family and the business. Their biggest assistant is Tom Hagen, who has been with the family for years and has been advising them.
The other families who were involved in the assassination are even more emboldened when they learn that after Vito Corleone, Sonny and rookie Michael, who can't put their anger into the head of the family, passed. Michael, Sonny and Tom plan everything down to the last detail. They will eliminate all the families mentioned one by one.
Director: Francis Ford Coppola
Cast: Al Pacino, Marlon Brando, James Caan
Genre: Crime, Drama
This post is also available in: Türkçe