Nicole Kidman was born in Hawaii in 1967. The actor, whose father is a psychologist and mother is a nurse, has a great passion for ballet at a young age. As time progresses, this passion shifts to the theater and Kidman becomes a sought-after lead in Hollywood movies. Her acting career started in 1983. So what are the best Nicole Kidman movies?
The beautiful actress, who defies the years with her beauty, has many films. We have brought together the ten most-liked and most-watched films among Nicole Kidman films in this content.
---
1) Dogville (2003) | IMDb: 8.0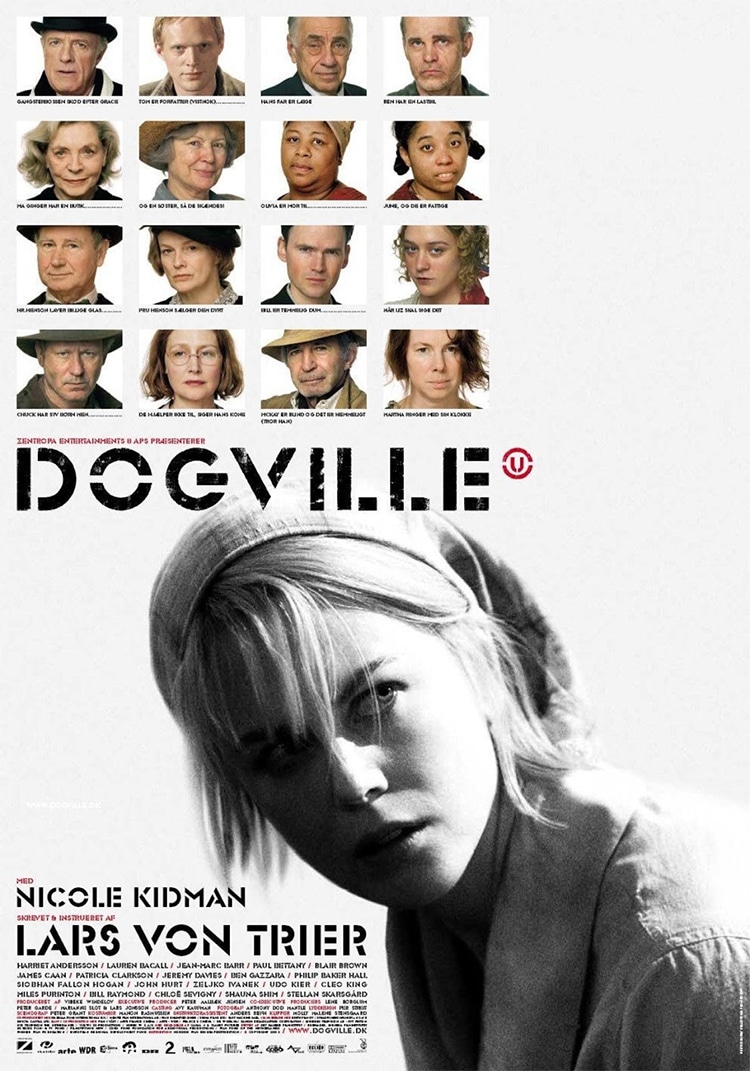 Director: Lans Von Trier
Other Cast: Harriet Andersso, Lauren Bacall, Jean-Marc Barr
Rotten Tomatoes: 70%
Google: 85%
We start our list of Nicole Kidman movies with the highest IMDb score. Grace is a charming woman. She hides in a village while trying to escape from the mafia after her. The locals in the village where she hides love and adopt Grace very much. They bond even more when they learn about the events that happened to them. However, Grace's stay in the village begins to pose a threat to the people in the village. People begin to take various measures to protect themselves. But Grace is increasingly confronted with a new reality. The village is not as pure and beautiful as she thought. She also has a dark side that she has not yet fully confronted.
---
2) Moulin Rouge! (2001) | IMDb: 7.6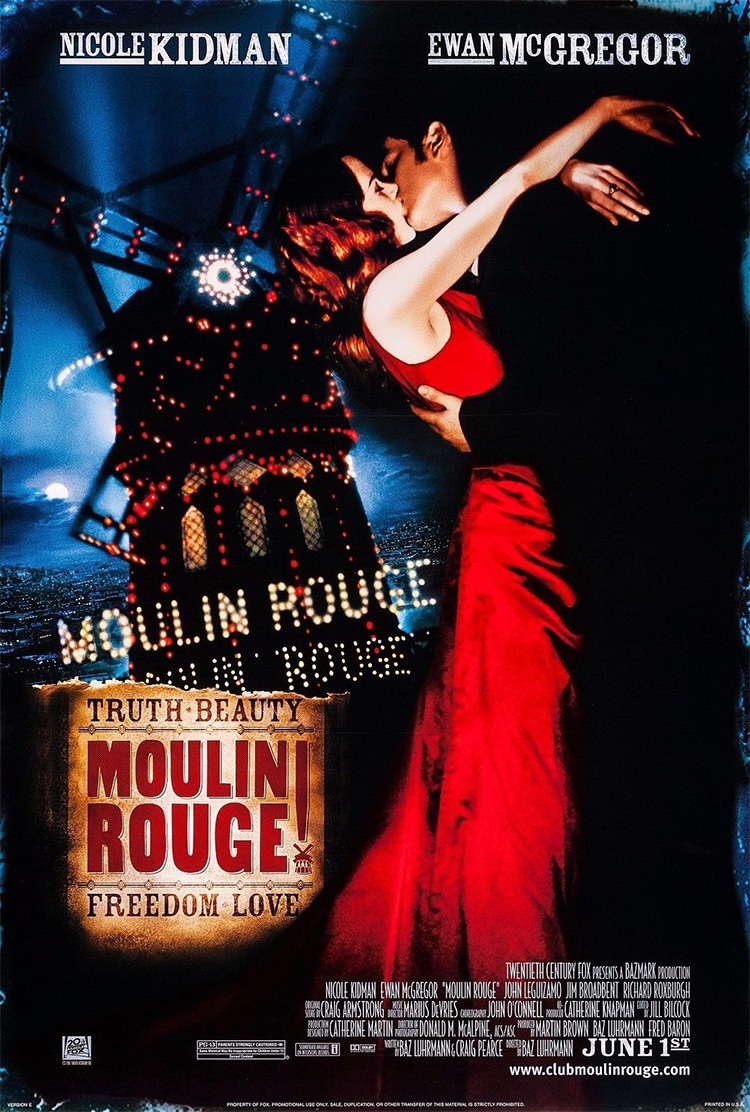 Director: Baz Luhrmann
Other Cast: Ewan McGregor, John Leguizamo, Jim Broadbent
Rotten Tomatoes: 76%
Google: 84%
Christian is a poet. He often goes to a nightclub called Moulin Rouge for fun. Here the dancer begins to like one of the women. This attraction turns into a mad love day by day. But Cristian is not the only one who falls in love with the woman. The Duke, who is an extremely jealous and difficult person, is also in love with that woman. A fierce conflict ensues between the two. The best one wins the fight.
---
3) The Others (2001) | IMDb: 7.6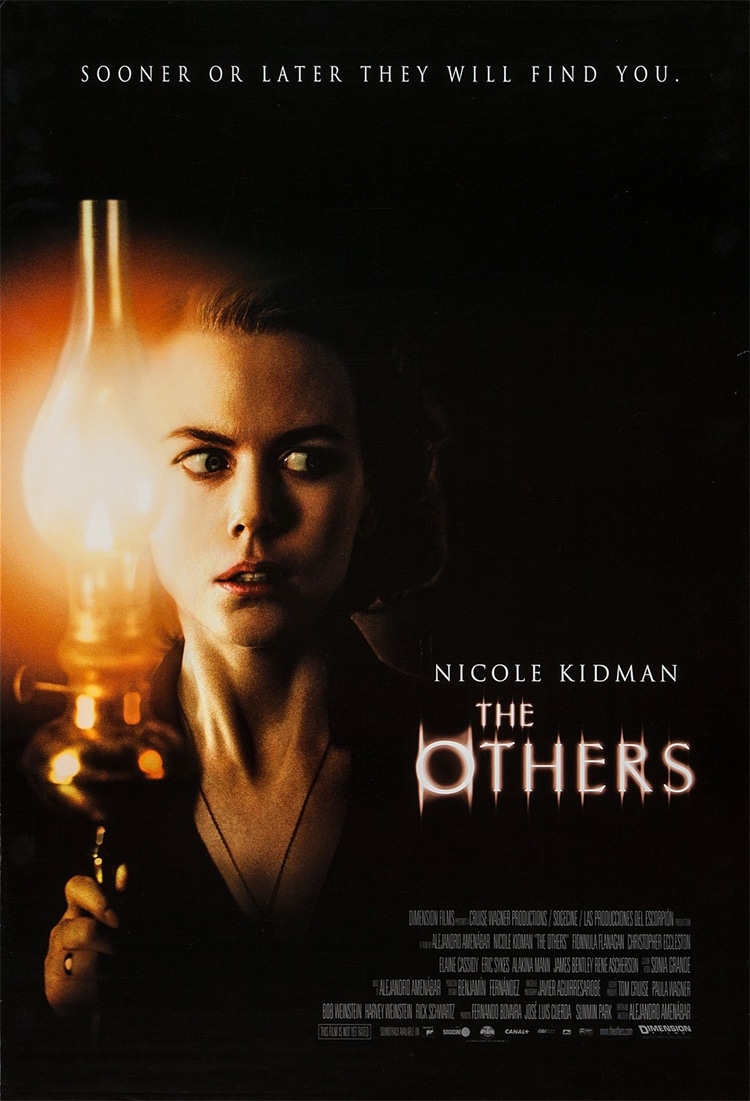 Director: Alejandro Amenábar
Other Cast: Fionnula Flanagan, Christopher Eccleston, Alakina Mann
Rotten Tomatoes: 83%
Google: 90%
Grace, who lives in a mansion with her children in New Jersey, lost her husband in the Second World War. Left alone with her children, Grace lives in a house with no light due to her children's allergies to the sun. Grace's daughter has an imaginary friend named Victor. He constantly tells Grace that he sees Victor in different places in the house, but his mother does not believe him. Grace takes an older woman, a man, and a mute girl to help with the housework.
One day, the house and the town are wholly disconnected due to heavy fog. In the middle of nowhere, Grace confronts the possibility that her daughter's story is true. Moreover, the people she takes home as a helper are no longer expected at all.
---
4) The Hours (2002) | IMDb: 7.5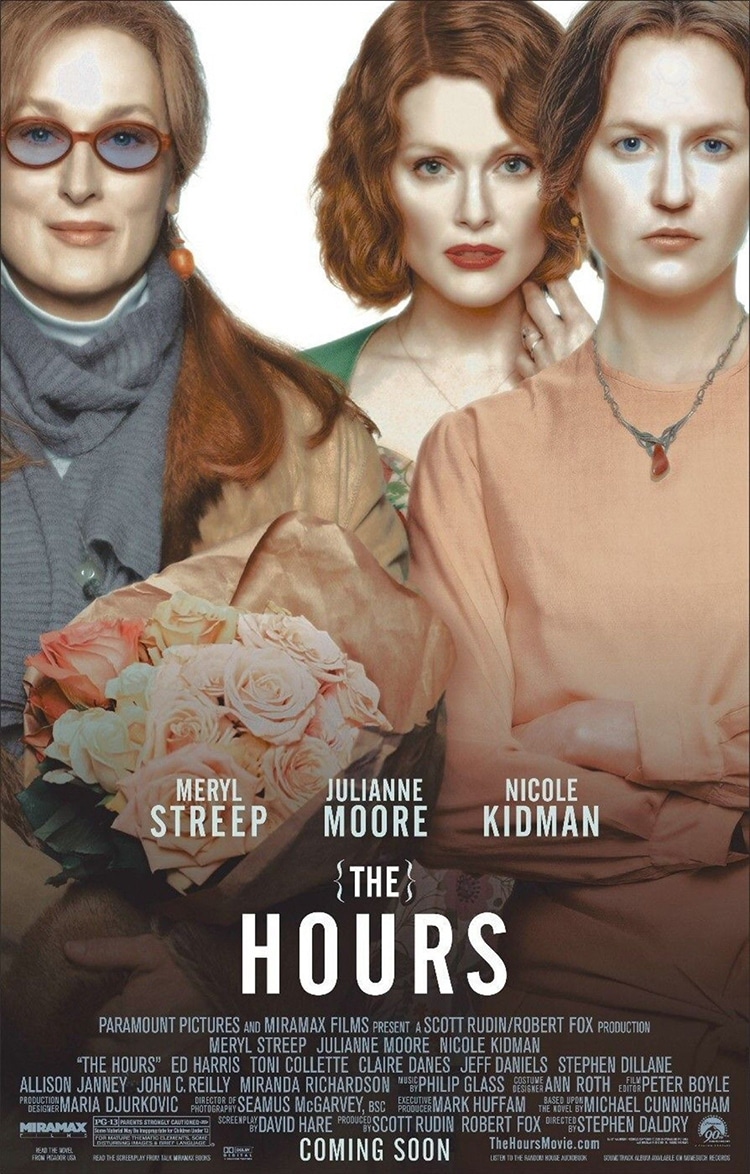 Director: Stephen Daldry
Other Cast: Julianne Moore, Meryl Streep, Stephen Dillane
Rotten Tomatoes: 79%
Google: 82%
The film revolves around the book Mrs. Dalloway, the outstanding work of the successful writer Virginia Woolf. In 1923, Woolf was struggling with severe depression. Moreover, she is dealing with many health problems. While living these, Mrs. Dalloway began writing his book.
In 1951, Mrs. Laura Brown, who has read Dalloway, begins to look for an outlet with this book. The book sheds light on how a housewife who lives a dull and monotonous life can escape from this life.
Clarissa Vaughan throws a party for her ex-husband, who contracted AIDS in 2001. There is a connection between her and her husband from the book of Mrs. Dalloway. This movie, in which you will watch the book's effect on three different women over the years, received full marks from the audience.
---
5) Eyes Wide Shut (1999) | IMDb: 7.4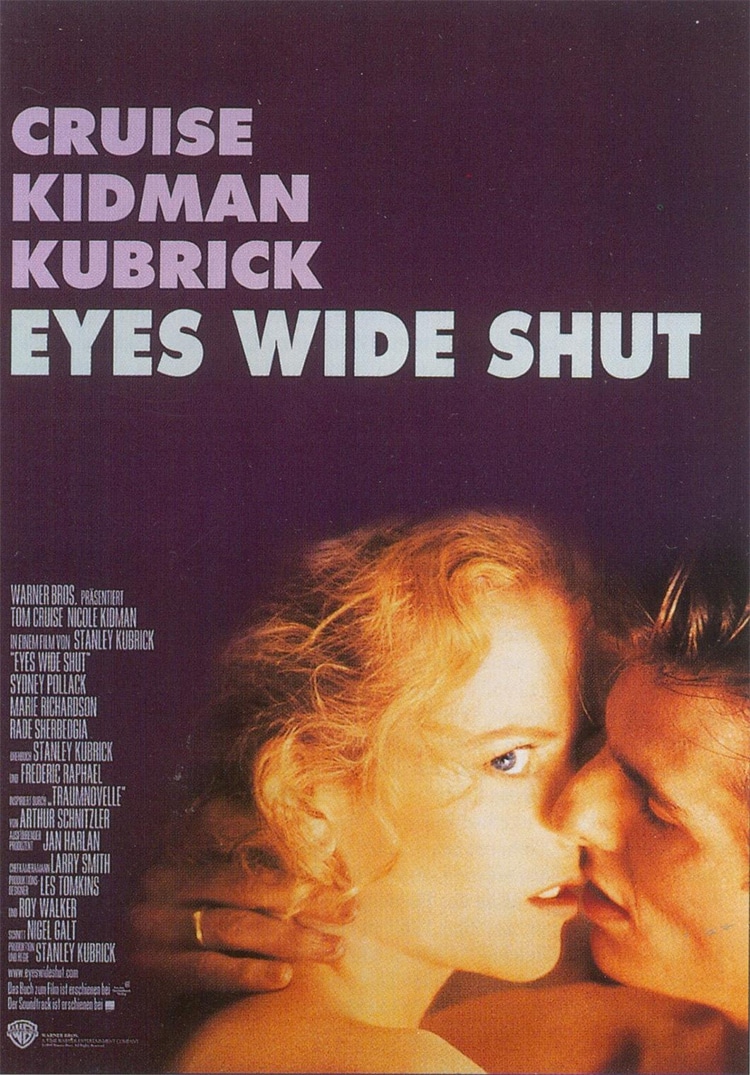 Director: Stanley Kubrick
Other Cast: Tom Cruise, Madison Eginton, Jackie Sawiris
Rotten Tomatoes: 75%
Google: 83%
One of the earliest Nicole Kidman movies. Starring Tom Cruise and Nicole Kidman, the film tells the story of Bill Harford and his wife, Alice Harford. Alice and Bill's marriage looks quite beautiful and level-headed from the outside. Maybe that day will be a turning point for the couple attending a party. Alice starts chatting with a man she met. According to this, Bill gets very angry about this situation. He is jealous of Alice but also changes his way of life. Now his life will continue on sexuality .
---
6) Cold Mountain (2003) | IMDb: 7.2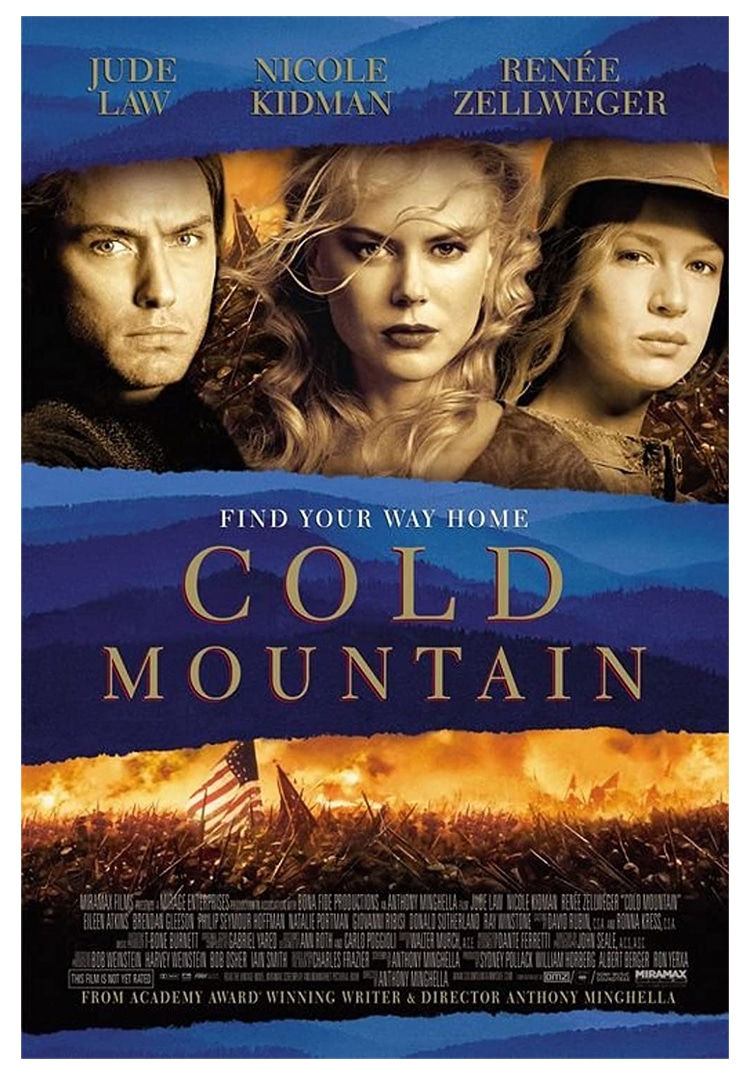 Director: Anthony Minghella
Other Cast: Jude Law, Renée Zellweger, Eileen Atkins
Rotten Tomatoes: 70%
Google: 86%
The American Civil War ended with irreparable wounds. Ada and Inman are two teenagers with these injuries. Inman is one of the Southern soldiers returning from the war. The war results in quite painful experiences for him. Now all she wants is to be reunited with Ada, whom she loves more than her life. He does his best to reunite with Ada and lead a free life. Ada dreams the same dreams. However, even if the war is over, the nations' big problems will not let these two young people getaway. Wherever they go, these troubles come with them.
---
7) Far and Away (1992) | IMDb: 6.6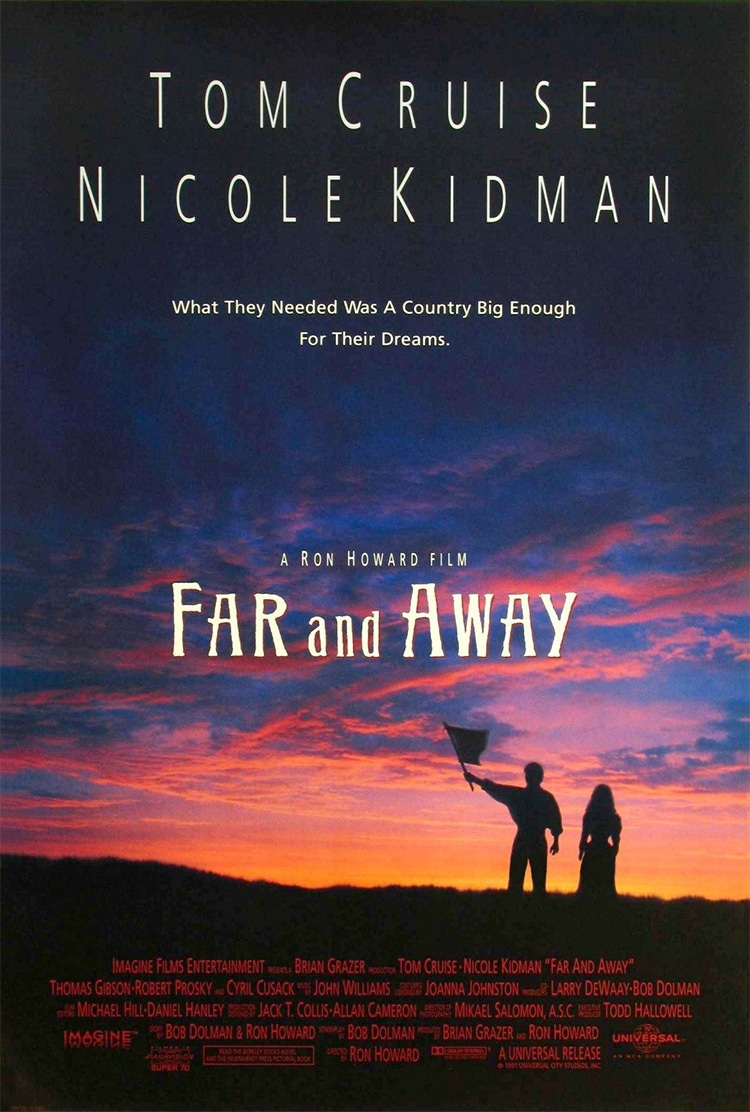 Director: Ron Howard
Other Cast: Tom Cruise, Thomas Gibson, Robert Prosky
Rotten Tomatoes: 50%
Google: 82%
Joseph, who was significantly affected by his father's death, does not want to let go of the event. But at some point, he gives up. Even if he gives up, he never gets out of trouble. Meeting a superior causes him to change his future plans. Now he wants to leave the country as soon as possible and leave where he lives. On this journey, his superior's daughter accompanies him. The two flee to America together. Now the two have a common dream: to buy land in Oklahoma and build a life there. However, achieving their dreams is not easy.
---
8) The Interpreter (2005) | IMDb: 6.4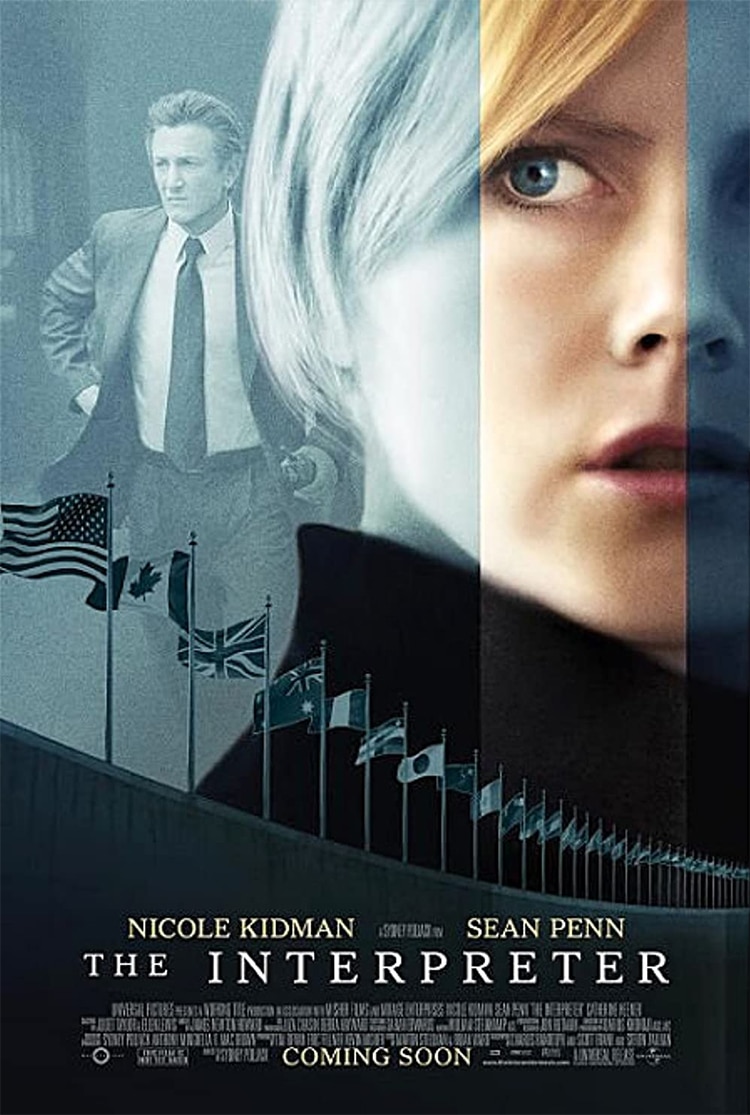 Director: Sydney Pollack
Other Cast: Sean Penn, Catherine Keener, Jesper Christensen
Rotten Tomatoes: 57%
Google: 78%
Silvia Broome is a United Nations employee born and raised in Africa. From the outside, he is seen as an ordinary translator who works independently. The news comes that the African president will be assassinated. As an FBI agent, Tom is assigned to protect Silvia. However, Tom does not believe in Silvia. Regardless, the duo who start working together will be on the list of people who will be killed before the assassination. An adventurous adventure awaits them.
---
9) Fur: An Imaginary Portrait of Diane Arbus (2006) | IMDb: 6.4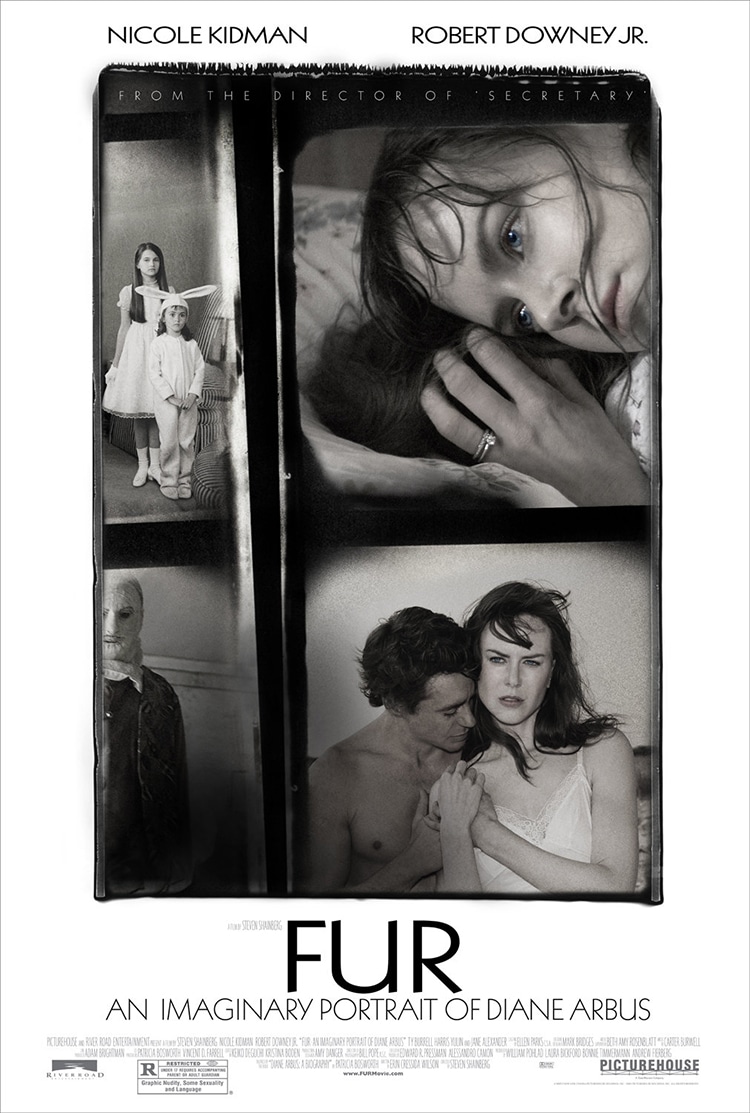 Director: Steven Shainberg
Other Cast: Robert Downey Jr., Ty Burrell, Harris Yulin
Rotten Tomatoes: 32%
Google: 85%
The life story of successful photographer Diane Arbus. The photographer, who gained great acclaim for his photographs in the 1960s, committed suicide in 1971. After his suicide, he became the first American photographer to be exhibited at the Venice Biennale, adding his name to the list of unforgettable photographers.
---
10) Practical Magic (1998) | IMDb: 6.3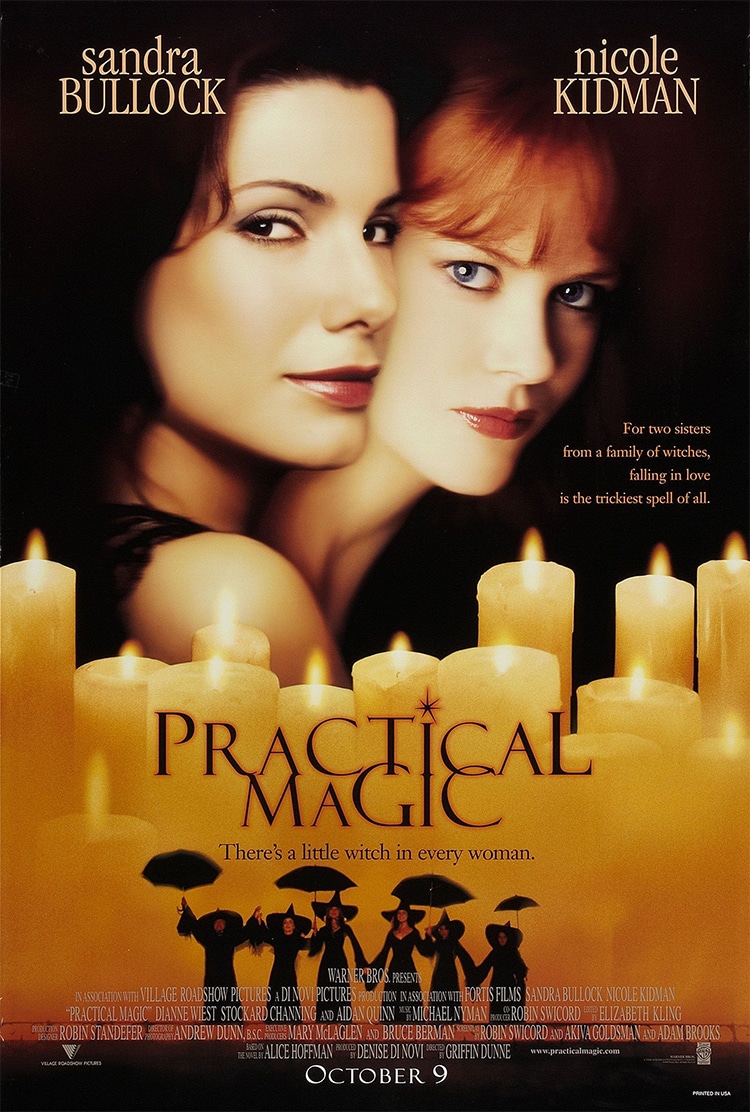 Director: Griffin Dunne
Other Cast: Sandra Bullock, Stockard Channing, Stockard Channing
Rotten Tomatoes: 22%
Google: 88%
Sally and Gillian Owens are two sisters raised by their aunt after their parents died. These two sisters are different from the children around them. The fact that the rules of the house they live in are only for others makes that house special. Sisters are free to eat whatever they want, come home whenever they want, and wake up whenever they want. They spend most of their days playing with their family heirloom spellbooks.
---
After our list of Nicole Kidman movies, these contents may also interest you:
This post is also available in: Türkçe