German films have a very important place, especially in terms of European cinema. German cinema has been producing quality films for many years, although it does not make as much noise as Hollywood films around the world. In German cinema, it is possible to encounter many different genres, from comedy to drama, from action to thriller, and unusual films. We have compiled for you 15 German films that every cinema lover must watch. Have fun watching!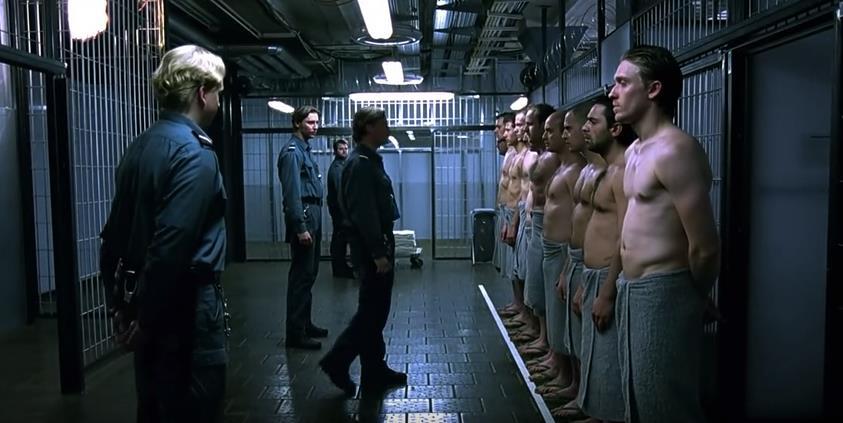 ---
1) Metropolis (1927) | IMDb: 8.3
Director: Fritz Lang
Cast: Brigitte Helm, Gustav Fröhlich, Alfred Abel
At the top of our list of German movies is Metropolis, one of the first examples of science fiction movies. In the city of Metropolis, humanity is now divided into two. The working class lives underground with machines. The ruling class, on the other hand, leads a comfortable life above the ground. Metropolis, which creates a dystopian future by delicately designing the problems that may arise in society and social life with the rise of industrialization, is considered one of the building blocks of the history of cinema.
---
2) Good Bye Lenin! – Farewell, Lenin! (2003) | IMDb: 7.7
Director: Wolfgang Becker
Cast: Daniel Brühl, Chulpan Hamatova, Katrin Sass
Christiane is a Communist Party supporter mother living in East Germany. In 1989, Christiane falls into a coma and remains in a coma for 8 months. When he wakes up, the world is in a different state. The Berlin Wall fell and capitalism began to spread to East Germany. Christiane's son Alex, considering his mother's health, decides to hide this from her. But doing so will not be easy as capitalism spreads rapidly.
---
3) Das Experiment – Experiment (2001) | IMDb: 7.7
Director: Oliver Hirschbiegel
Cast: Moritz Bleibtreu, Christian Berkel, Oliver Stokowski
Das Experiment, third on our list of German films, is based on a real scientific experiment. Scientists decide to conduct an experiment to measure people's instinctive reactions and the sociological reflections of these reactions. For this experiment, 20 subjects are imprisoned in a mock prison. 8 of the subjects act as guards and 12 of them act as prisoners. The behavior of the subjects, who participated in the experiment for money and initially saw it as a game, began to change over time. Subjects pretending to be guards begin to act like real guards under the influence of the power they get.
---
4) Funny Games – Dangerous Games (1997) | IMDb: 7.6
Director: Michael Haneke
Cast: Susanne Lothar, Arno Frisch, Ulrich Mühe
George and Anne go on vacation to a lake house with their young child, Georgie. They will encounter unexpected surprises at the lake house where they come to relax and relieve the tiredness of the city hustle and bustle. Two teenagers from unknown origin haunt the lake house and imprison the family. These two psychopathic strangers bring a violent experience to the vacationing family.
---
5) Der Untergang – The Collapse (2004) | IMDb: 8.2
Director: Oliver Hirschbiegel
Cast: Bruno Ganz, Alexandra Maria Lara, Ulrich Matthes
Der Untergang tells the last days of brutal dictator Adolf Hitler through the eyes of his secretary, Traudl Junge. One of the most cruel people the world has ever seen, Hitler and his fascist rule are about to lose the war. Berlin was besieged. Despite losing all his troops one by one, Hitler does not accept that he is losing the war. When there is no hope anymore, he marries Eva Brown and they commit suicide together. Der Untergang strikingly reveals the madness and paranoid demeanor of Adolf Hitler's last days.
---
6) Das Boot – Bot (1981) | IMDb: 8.3
Director: Wolfgang Petersen
Cast: Jürgen Prochnow, Herbert Grönemeyer, Klaus Wennemann
Das Boot is about the drama of a German submarine during the difficult times of the Second World War. A German submarine embarks on a special operation to attack the British defenses. However, he is unexpectedly surrounded and attacked by the British navy. Trying to survive these attacks, the German crew find themselves in the middle of a brutal life market. Unlike most war films, Das Boot has a special place in the history of cinema by focusing on the psychological state of soldiers in the war.
---
7) Lola Rennt – Run Lola Run (1998) | IMDb: 7.7
Director: Tom Tykwer
Cast: Franka Potente, Moritz Bleibtreu, Nina Petri
In the seventh place of our list of German films, there is the movie Lola Rennt, which has a very high tempo. Lola is a young and beautiful girl. However, her boyfriend Manni works as a courier for the mafia. While Lola meets with Manni, Manni loses the mafia purse full of money. The mob gives Lola 20 minutes to find and deliver the large amount of money before killing Manni. Lola's race against time begins on the streets of Berlin.
---
8) Gegen Die Wand – Against the Wall (2004) | IMDb: 7.9
Director: Fatih Akin
Cast: Birol Unel, Sibel Kekilli, Meltem Cumbul
Cahit and Sibel are two different characters who tried to commit suicide as a result of the crises they experienced. Cahit started therapy after his suicide attempt and his therapist convinced him to start a new life from scratch. Sibel, on the other hand, starts a new life away from her family after being driven to suicide due to the problems she has with her family. The two, whose paths cross, try to hold on to life again with their love for each other.
---
9) Die Welle – The Dangerous Game (2008) | IMDb: 7.6
Director: Dennis Gansel
Cast: Dennis Gansel, Max Riemelt, Jürgen Vogel
The movie Die Welle is based on a true event that took place in California in 1967. Rainer Wegner is an energetic and respected teacher. During his lecture on autocracy, he realizes that the students are not paying attention, so he decides to do an experiment to get their attention. According to the experiment, the teacher Rainer Wegner is the leader of the students and he calls himself Mr. He wants to be called Wegner. White T-shirts are distributed to all members of the group. The group then creates a secret language to communicate, and the group's motto is set as power through discipline. The band's name is The Wave. However, as time goes on, this grouping, which started as an experiment, will deviate from its purpose and turn into dangerous directions.
---
10) Der Himmel Über Berlin – Wings of Desire (1987) | IMDb: 8.0
Director: Wim Wenders
Cast: Bruno Ganz, Peter Falk, Solveig Dommartin
Made in 1987, the film is about the depressed and depressed people of post-war Berlin. Damiel and Cassiel are two angels wandering over Berlin. Their purpose is to help depressed souls isolated by wars and divisions. No one sees Damiel and Cassiel except for a few kind-hearted children. Angel Damiel falls in love with Marion, a beautiful actress. Afterwards, his only wish is to be able to experience living in human form.
---
11) Das Leben Der Anderen – The Lives of Others (2006) | IMDb: 8.4
Director: Florian Henckel von Donnersmarck
Cast: Martina Gedeck, Ulrich Mühe, Sebastian Koch
The German government wants to preserve its legitimacy. For this reason, they have established a strong intelligence service throughout the country. Captain Gerd Wiesler also serves as a member of this intelligence. The Minister assigns the Captain a special task. This task is to follow a playwright. As Gerd Wiesler follows the playwright, she gets to know him better. However, he also understands that the author is not after dubious works that go against the regime. In time, he will realize that there is another reason behind the author's following. Then the process of questioning the Captain himself and his mission begins.
---
12) Systemsprenger – Breakthrough (2019) | IMDb: 7.8
Director: Nora Fingscheidt
Cast: Helena Zengel, Albrecht Schuch, Tedros Teclebrhan
Next on our list of German movies is Systemsprenger, which tells the story of an angry little girl. Benni is 9 years old and lives under the umbrella of social services. Social workers are constantly trying to find a suitable foster home for Benni. However, Benni always escapes from the foster family and returns to social services. Feeling like she doesn't belong anywhere, this angry little girl refuses to bond with anyone. The only person who can bond with Benni is Micha, who is responsible for taking her to and from school. One day, Micha thinks it will be good for Benni and decides to take him to the camp. It is a mystery whether Benni's development afterward will be permanent.
---
13) Das Weisse Band – White Band (2009) | IMDb: 7.8
Director: Michael Haneke
Cast: Christian Friedel, Leonie Benesch, Ulrich Tukur
The movie Das Weisse Band is one of the most acclaimed films of master director Michael Haneke. The film focuses on the events that unfold in a village in northern Germany before the First World War. The film, which is shaped by the retrospective narratives of the village teacher, reveals the effects of fascism spreading throughout the country on a small society. The effect of concepts such as religion, tradition and authority on the town children is elaborated in the black and white film. Das Weisse Band is a film that has an important place in observing the formation of the German society's attitude in the First and Second World Wars.
---
14) Fitzcarraldo (1982) | IMDb: 8.1
Director: Werner Herzog
Cast: Klaus Kinski, Claudia Cardinale, Jose Lewgoy
The film focuses on the story of Fitzcarraldo, who wants to build an opera house in the jungles of Peru, a South American country. The film, which is based on a true story, proceeds like a documentary. In order to build the opera house of Fitzcarraldo's dreams, he must first raise capital by making money from his rubber business. Afterwards, he aims to take a boat over a small mountain with native Indians.
---
15) Sophie Scholl Die Letzten Tage – The Last Days of Sophie Scholl (2005) | IMDb: 7.6
Director: Marc Rothemund
Cast: Julia Jentsch, Fabian Hinrichs, Andre Hennicke
Sophie Scholl Die Letzten Tage is at the top of our list of German movies. The movie is based on the true story of an anti-fascist schoolgirl named Sophie. Sophie is a brave activist of the underground resistance organization, the White Rose. In 1943, Sophie was arrested six days before she finished school. Cross-examined by the Gestapo, the fearless girl bravely defends her ideals.
This post is also available in: Türkçe