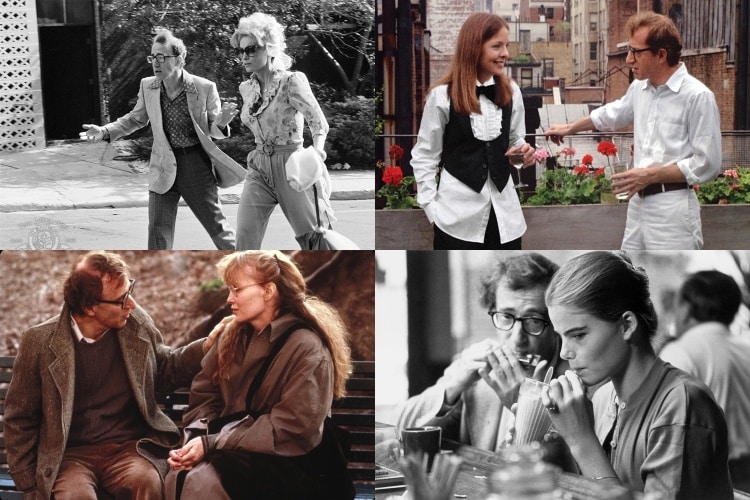 Woody Allen, which would be incomplete to just say a director, is a name who has packed dozens of films in his long career. When this is the case, when Woody Allen movies are mentioned, only the productions he directed do not come to mind. Woody Allen, who wrote the scripts, directed and starred in many movies that have been engraved in the history of cinema, is one of the names that best brings human relations to the big screen with his unique style. In our list of Woody Allen movies , we will be taking a closer look at the most admired films of the master artist.
---
Favorite Woody Allen movies of all time:
Whatever Works (Who Where With Who?)
Vicky Cristina Barcelona (Barcelona, Barcelona)
Sweet and Lowdown
Blue Jasmine
Broadway Danny Rose
Deconstructing Harry
Bullets Over Broadway
Radio Days
Match Point
The Purple Rose of Cairo
Midnight in Paris
Crimes and Misdemeanors
Hannah and Her Sisters
Manhattan
Annie Hall
---
15) Whatever Works – Who's Who Where? (2009) | IMDb: 7.1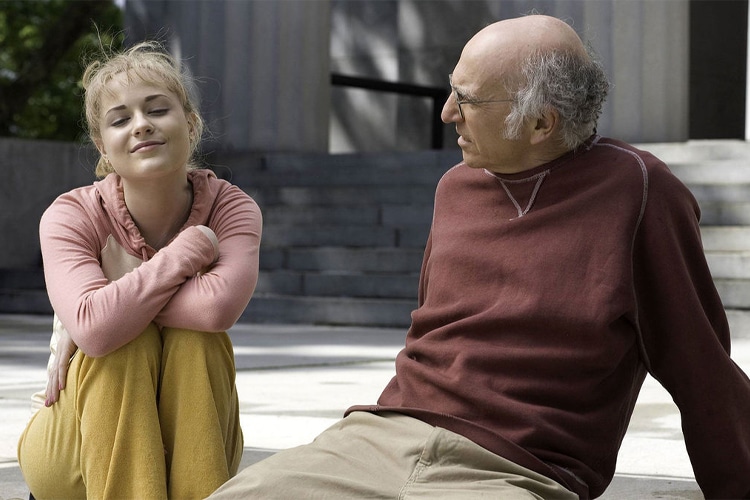 Genre: Romance, Comedy
Cast: Evan Rachel Wood, Larry David, Henry Cavill
Google score: 83%
Woody Allen is a name that likes to bring complex life stories to the big screen. That being the case, Whatever Works is a combination of classic Woody Allen comedy and complexity. In fact, Allen does not hesitate to sprinkle neo-noir breezes.
In the film, former chess teacher and former professor Boris leads a misanthropic life where he is not very close to people, especially women. This life of Boris, on the other hand, will change when he starts to have a relationship with a small southern town girl.
---
14) Vicky Cristina Barcelona – Barcelona, Barcelona (2008) | IMDb: 7.4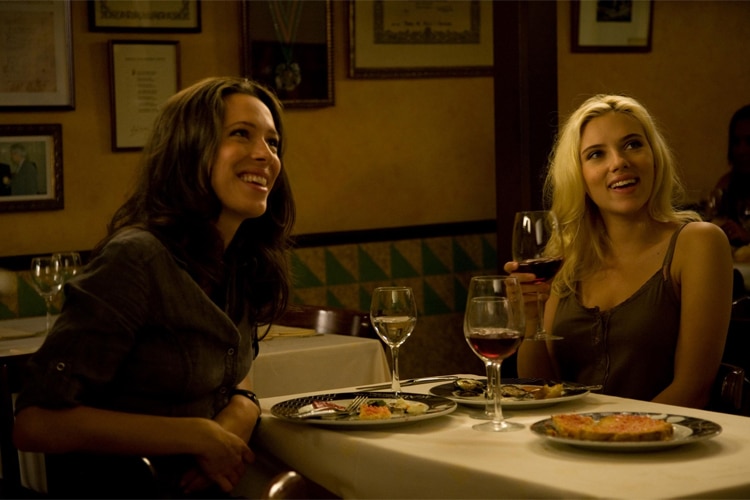 Genre: Comedy, Romance, Drama
Cast: Rebecca Hall, Scarlett Johansson, Javier Bardem
Google score: 81%
While making a list of Woody Allen films , the European period of the director should not be overlooked. Vicky Cristina Barcelona , one of the three films Allen shot in Europe, again tells us the distorted male-female relations.
In the movie, two American friends, whose characters are quite opposite to each other, go on vacation to Spain. During their getaway, Vicky and Cristina meet a handsome artist named Juan. Of course, Juan's psychopathic ex-wife Maria is also included in this acquaintance. After this point, things get unbearable.
---
13) Sweet and Lowdown – Sweet and Dirty (1999) | IMDb: 7.2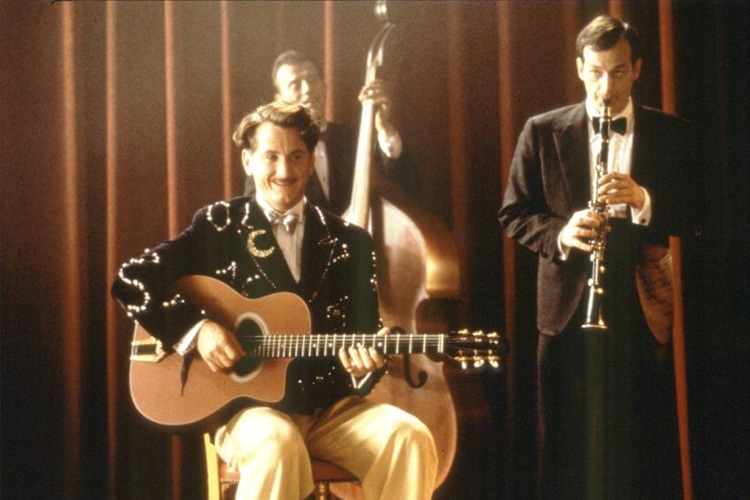 Genre: Comedy, Drama, Music
Cast: Sean Penn, Samantha Morton, Woody Allen
Google score: 88%
Sweet and Lowdown is a movie that blends Woody Allen-style comedy with the mockumentary genre. The film, which takes us to the famous jazz world of the 1930s, tells the story of a musician named Emmet Ray. Of course, when the genre is mockumentary, we actually try to capture the atmosphere of the period through a parody personality. Stepping into the world of jazz in the Woody Allen style is a lot of fun.
---
12) Blue Jasmine – Blue Jasmine (2013) | IMDb: 7.3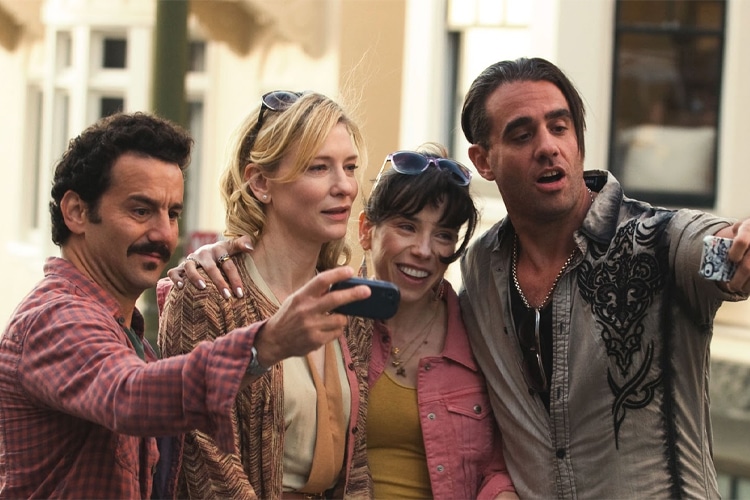 Genre: Comedy, Drama
Cast: Cate Blanchett, Alec Baldwin, Peter Sarsgaard
Google score: 82%
America is undoubtedly the land of dreams and opportunities for many people. But the psychology that one falls into when things start to go wrong? Allen aims to explain exactly this psychology with Blue Jasmine . Jasmine is one of New York's most attractive and fashionable housewives.
Jasmine's husband is a billionaire investor named Hal. Until he ruined almost all of his wealth in his last investment. Nothing will be as he predicted for Jasmine, who moved to San Francisco to start everything from scratch with her brother.
---
11) Broadway Danny Rose (1984) | IMDb: 7.4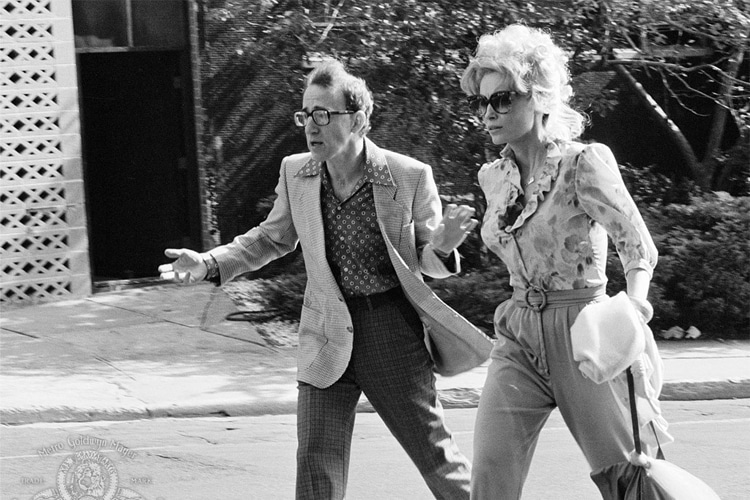 Genre: Comedy
Cast: Woody Allen, Mia Farrow, Nick Apollo Forte
Google score: 84%
It seems like everyone in the Broadway community knows something about Danny Rose. A group of comedians who came together at the famous delicatessen Carnegie Deli in New York, fortunately tells us about Danny Rose's strange and funny life with anecdotes. Broadway Danny Rose is a very enjoyable production to watch with this unique style. Because Danny Rose constantly finds himself in the middle of difficult human relationships.
---
10) Deconstructing Harry – Naughty Harry (1997) | IMDb: 7.4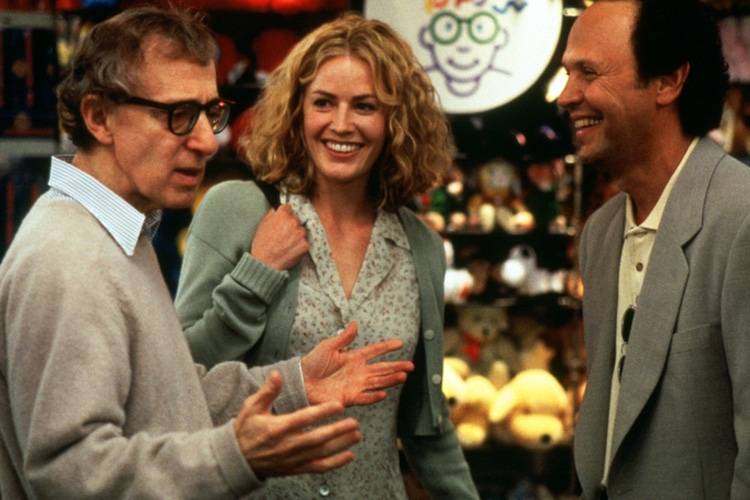 Genre: Comedy
Cast: Woody Allen, Judy Davis, Julia Louis-Dreyfus
Google score: 86%
Deconstructing Harry, translated as Naughty Harry, is perhaps the most complex of Woody Allen's films. In the movie, writer Harry Block suffers from writer's block , or writer's block, which is ironic with his name.
Harry is accompanied by a friend, a prostitute and his son on his journey to get an honorary degree from the university he was expelled from when he was a student. But after a while, characters from the novels Harry wrote earlier also start to come into play.
---
9) Bullets Over Broadway (1994) | IMDb: 7.4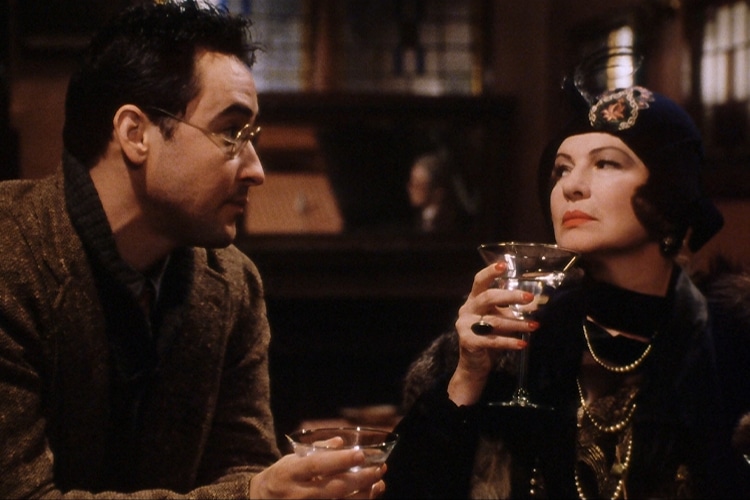 Genre: Comedy, Crime
Cast: John Cusack, Dianne Wiest, Jennifer Tilly
Google score: 81%
Woody Allen takes us back to the 1920s this time with Bullets Over Broadway . In these years, show business revolved around Broadway. Again in these years, the 5 Italian mafia families that ruled New York were living their golden age. The film also conveys the relationship between show business and gangsters in the air of a period film.
Young and talented playwright David Shayne must find a financier to keep his business running. But this benevolent financier Nick Valenti is actually one of New York's most notorious gangsters.
---
8) Radio Days – Radio Days (1987) | IMDb: 7.5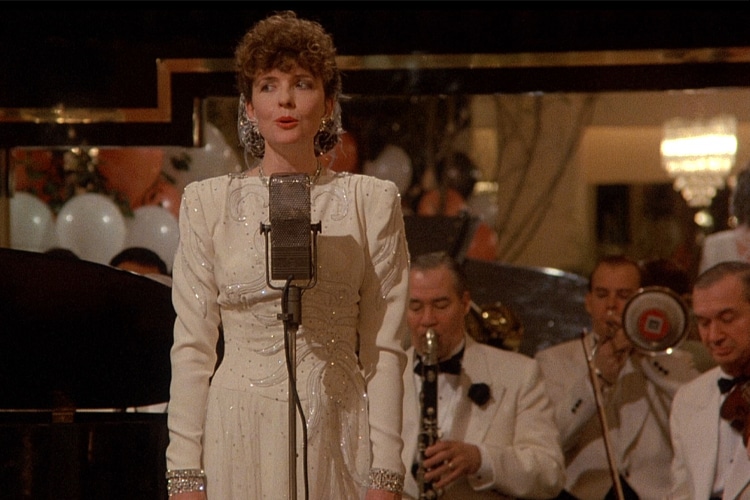 Genre: Comedy
Cast: Mia Farrow, Dianne Wiest, Mike Starr
Google score: 87%
Radio Days is undoubtedly one of the first productions that come to mind when it comes to Woody Allen movies. Another period film, Radio Days, this time takes us to the years before the invention of television. In these years, the only way to escape from the realities of life and the devastating effects of war is radio programs.
Our narrator, Joe, is a Jewish boy living in New York. So it reflects Woody Allen's own childhood. As such, Radio Days is often referred to as semi-autobiographical. Generally, Radio Days takes a nostalgic look back at those years when radio was the only means of entertainment in many homes.
---
7) Match Point – Number of Matches (2005) | IMDb: 7.6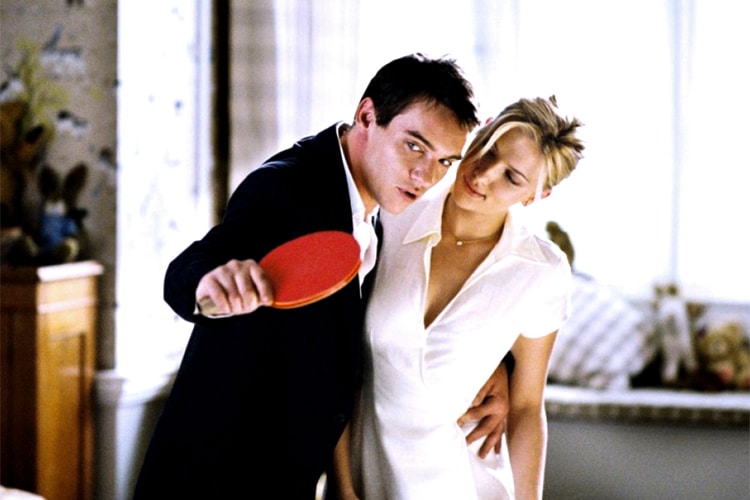 Genre: Drama, Romance, Thriller
Cast: Scarlett Johansson, Jonathan Rhys Meyers, Emily Mortimer
Google score: 82%
Match Point has the distinction of being the first film Woody Allen shot entirely in London. Allen, who managed to go completely outside of New York, also deals with the troubled male-female relations in Europe. Chris, a former professional tennis player in the movie, has had good luck throughout his life.
And considering that he will marry his friend's sister, Chloe, and make a fortune, all is well for Chris. Until he meets his friend Tom's fiancee, Nola. Tom's fiancee, the beautiful Nola, becomes an obsession for Chris.
---
6) The Purple Rose of Cairo (1985) | IMDb: 7.7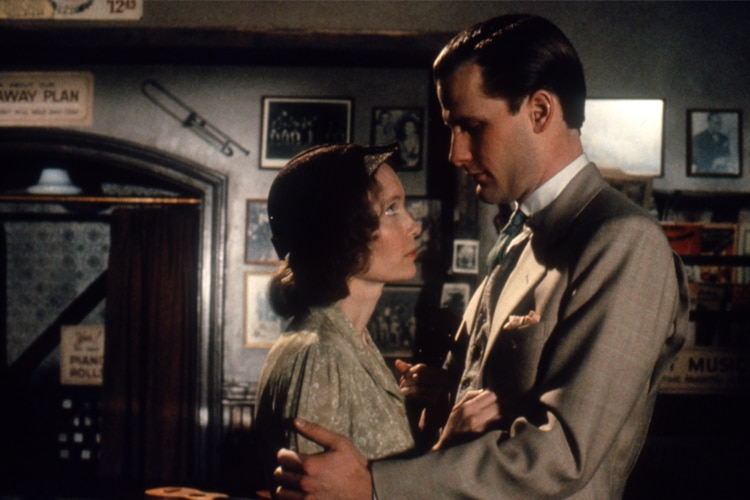 Genre: Comedy, Fantasy, Romance
Cast: Mia Farrow, Jeff Daniels, Danny Aiello
Google score: 83%
Another Woody Allen classic, The Purple Rose of Cairo , takes us back to the Great Depression. Cecilia is a woman who works as a waitress and struggles with the economic crisis. Cecilia's only escape from her job, her alcoholic husband and the economic crisis is cinema.
Something unexpected happens to Cecilia, who watches her favorite movie, The Purple Rose of Cairo, many times. Because the main character of the movie, Tom Baxter, leaves the big screen and enters the real world and declares his love for Cecilia.
---
5) Midnight in Paris – Midnight in Paris (2011) | IMDb: 7.7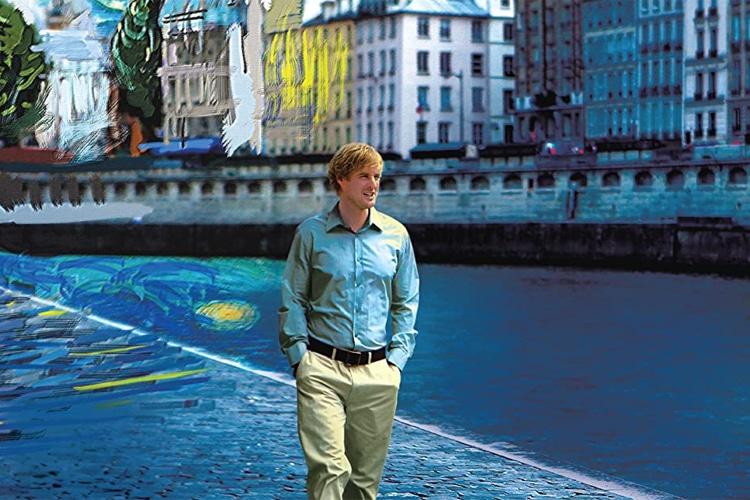 Genre: Comedy, Fantasy, Romance
Cast: Owen Wilson, Rachel McAdams, Kathy Bates
Google score: 90%
Midnight in Paris , for which Allen received an Oscar for Best Screenplay, is the second film in the European trilogy. It would be better not to go into too much detail about the movie. Because while watching the exquisite shots of Paris, the story evolves into unexpected directions.
Gil and Inez, who are on the eve of their wedding, come to Paris for a little vacation. Gil, the screenwriter, begins to find himself in 1920 at midnight every night in Paris.
---
4) Crimes and Misdemeanors – Crimes and Misdemeanors (1989) | IMDb: 7.9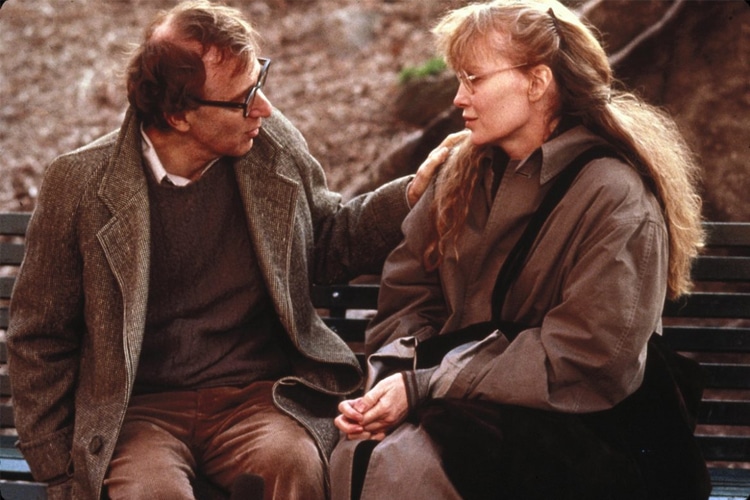 Genre: Comedy, Drama
Cast: Martin Landau, Woody Allen, Bill Bernstein
Google score: 86%
Crimes and Misdemeanors, which has had its share of Woody Allen pranks, also deals with the concept of morality in depth. In the movie, two different plots are handled in such a way that they converge at one point.
In one, Judah, an ophthalmologist, is threatened by his mistress to reveal their affair to his wife. Cliff, a middle-class documentarian who is also married, forms the second plot with his unhappy marriage.
---
3) Hannah and Her Sisters – Hannah and Her Sisters (1986) | IMDb: 7.9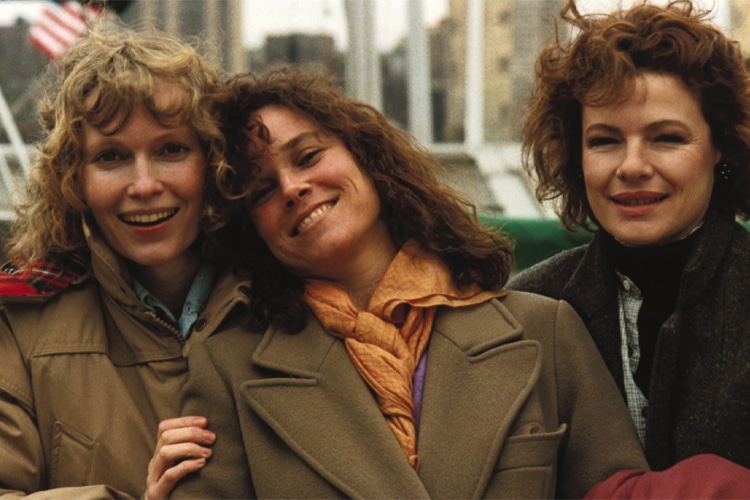 Genre: Comedy, Drama
Cast: Mia Farrow, Dianne Wiest, Michael Caine
Google score: 84%
Three Oscar-winning Allen films Hannah and Her Sisters again take a deep dive into human and family relationships. We watch the story of three very different sisters in the movie, which blends the classic Allen comedy with drama. Hannah is the family's favorite daughter, a successful actress, a good mother and happy.
Lee is a woman who drifts a bit in the flow of life and has a relationship with a man much older than her. Holly, on the other hand, is a character who cannot hold on to any job and is constantly mistaken about human relations. But the lives of these three siblings are not as they seem from the outside.
---
2) Manhattan (1979) | IMDb: 7.9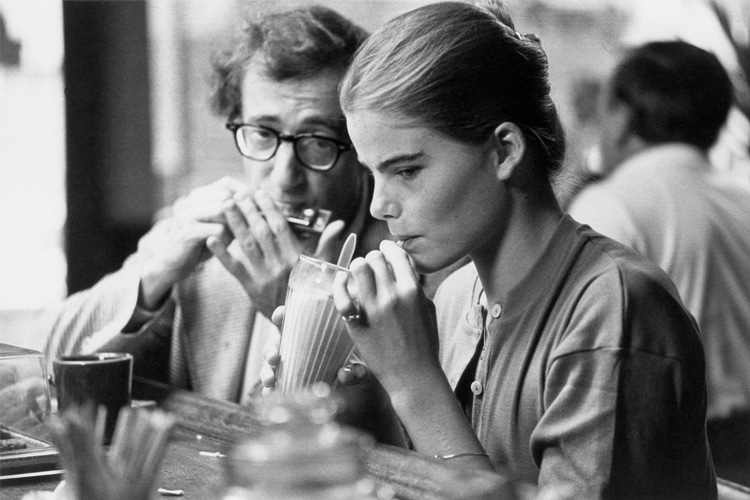 Genre: Comedy, Drama, Romance
Cast: Woody Allen, Diane Keaton, Mariel Hemingway
Google score: 83%
Manhattan is the film of the years when New York life and the complex formula of human relations began to belong to Allen. The film, selected for the US National Film Registry, deals with the complicated love life of a former comedy writer. Isaac, 42, has left two wives behind and is dating 17-year-old Tracy. But life will not be so ordinary and easy for Isaac.
Because Isaac falls head over heels in love with Mary, his friend Yale's mistress. Meanwhile, Isaac's ex-wife, Jill, has announced that she is a lesbian and has begun to write a hard-hitting book about her marriage with Isaac. Manhattan is one of the productions that best reflects this complexity that we are accustomed to thanks to the classic Woody Allen movies.
---
1) Annie Hall (1977) | IMDb: 8.0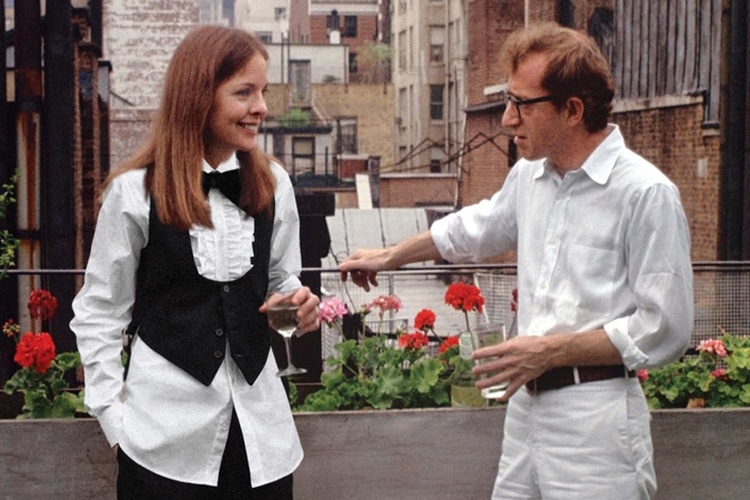 Genre: Comedy, Romance
Cast: Woody Allen, Diane Keaton, Tony Roberts
Google score: 83%
Annie Hall , one of the first productions that comes to mind when it comes to Woody Allen films, is also Allen's autobiographical film. Returning home with 4 Oscar awards , including Best Picture, Annie Hall tells us about the love life of a comedian named Alvy Singer. As you can imagine, Alvy Singer is actually none other than Woody Allen.
Alvy, a successful comedian in the movie, has been trying to find the love of his life for years. Tired of the fake characters in the intellectual environments he enters, Alvy suffers from a lot of loneliness. Until he met Annie Hall. Living with the greatest love of his life with Annie Hall, Alvy begins to tell us what happened after his relationship with Annie ended.
---
Our other movie lists that might interest you:
Best Horror Movies of the 21st Century
This post is also available in: Türkçe