Denzel Washington movies There are usually exciting productions with lots of action and drama. Denzel Washington, originally a journalism graduate, enrolled in the American Theater Conservatory to become an actor. The famous actor, who could not wait to finish school, left his education after a year and started looking for a role in the series. In 1981, he started to find small roles in movies. The movie Denzel Washington really blew up was Glory, where they played with Morgan Freeman . If you want to watch more of Denzel Washington, here are the best ones based on IMDb ratings. Denzel Washington movies Let's take a closer look at our list.
---
Favorite Denzel Washington movies:
Deja Vu
The Equalizer (Justice)
Flight
Malcolm X
Philadelphia
Man on Fire
Training Day (First Day)
Glory
Remember the Titans
American Gangster
---
10) Deja Vu (2006) | IMDb: 7.0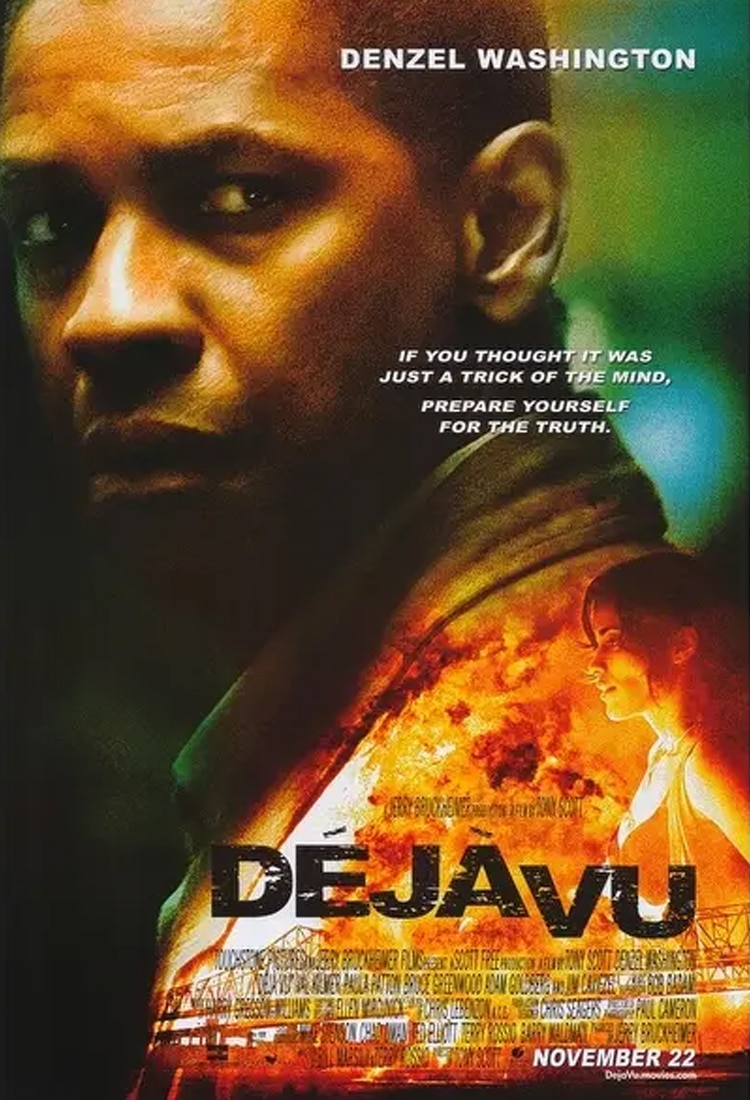 Genre: Action, Crime, Sci-Fi
Director: Tony Scott
Cast: Denzel Washington, Paula Patton, Jim Caviezel
We can define an event as a feeling of having experienced it before. Deja Vu , is not a very distant concept to us. Deja Vu, starring Denzel Washington, explores this concept in depth. This sci-fi movie uses an interesting technology that allows people to view all their backgrounds.
Our lead character, Doug Carlin, is an ATF agent working in this system. As a result, Doug is enlisted to prevent a bombing in New Orleans. With a limited amount of time to go back and prevent the event, Doug finds himself in the middle of a difficult situation where the past and the future collide.
---
9) The Equalizer – Justice (2014) | IMDb: 7.2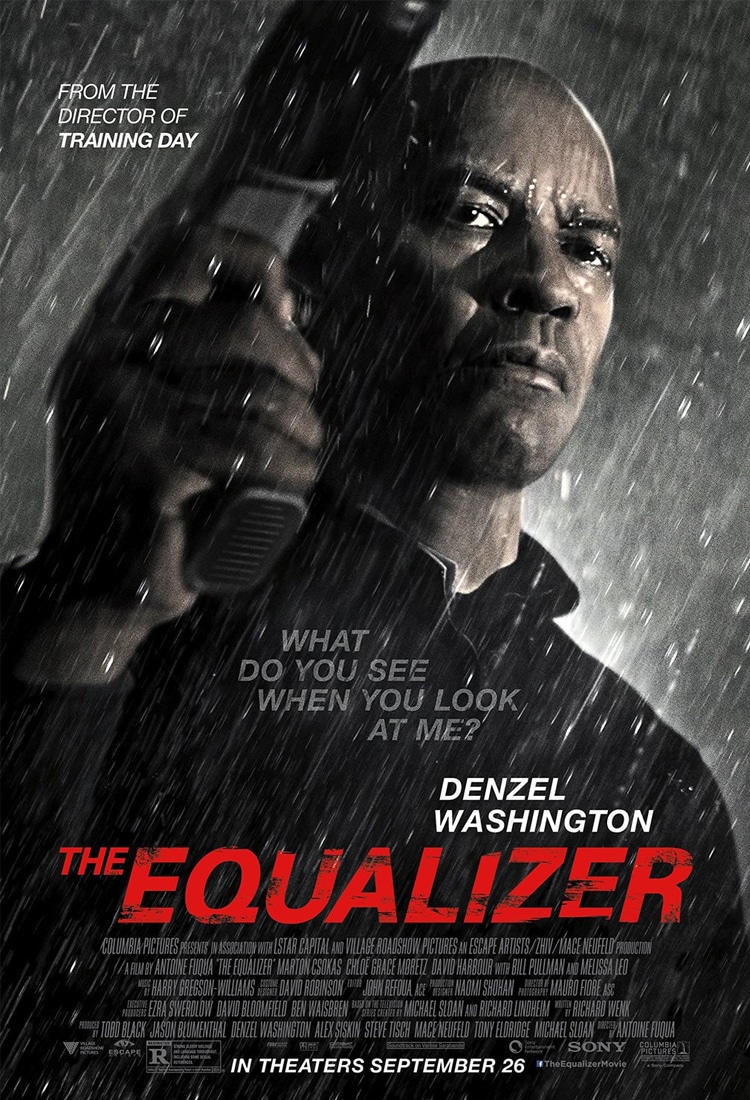 Genre: Action, Crime
Director: Antoine Fuqua
Cast: Denzel Washington, Marton Csokas, Chloe Grace Moretz
A true American action and crime film. The Equalizer It is based on the 1985 television series of the same name. Bob McCall, a former DIA agent, puts his life of mystery and action aside and retires himself. But things change for McCall when he meets a prostitute named Teri, who is in the grip of the Russian mafia. Because he will not feel comfortable until he saves Teri from her situation. Putting retirement aside, McCall embarks on an exciting quest for justice.
---
8) Flight – Flight (2012) | IMDb: 7.3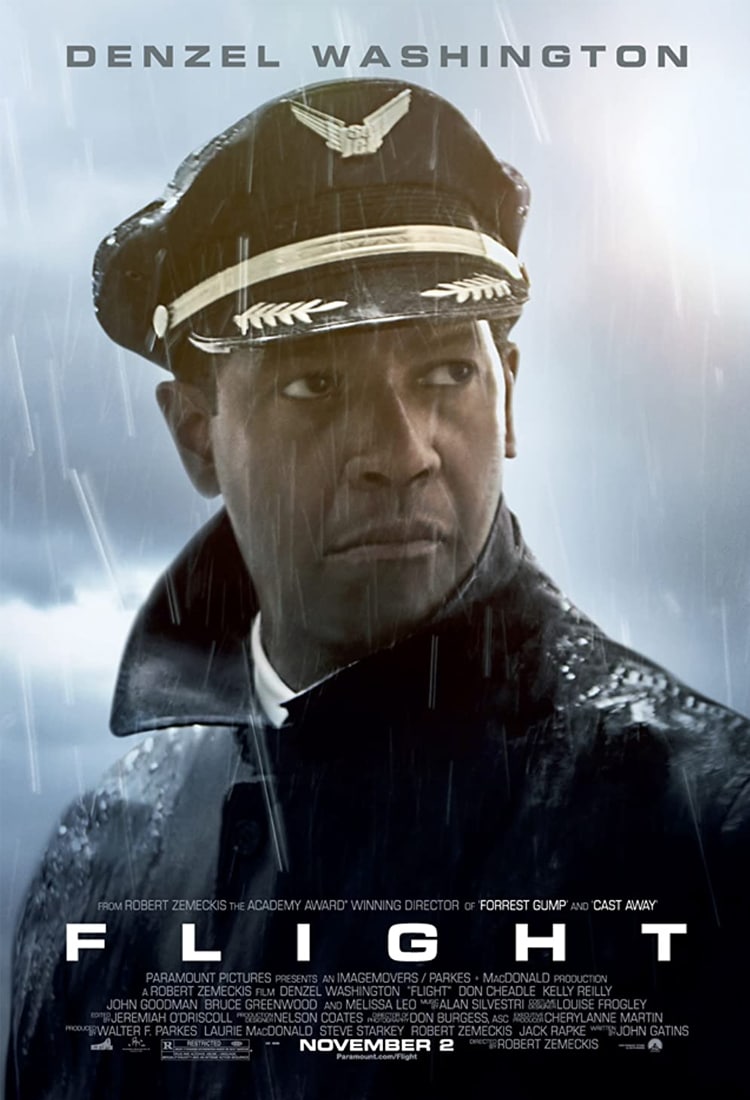 Genre: Drama, Thriller
Director: Robert Zemeckis
Cast: Denzel Washington, Nadine Velazquez, Don Cheadle
One of the most admired plane crash movies in the cinema world. flight takes on this genre in a way we haven't seen before. Unlike usual, Flight deals with what happened after the accident, not during the accident. The film focuses on what happens to successful pilot Whip Whitaker after he saves the lives of almost everyone on board. Whip, who was declared a hero by landing the crashing plane with minimal damage and saving hundreds of passengers, later faces blood-curdling accusations in court.
---
7) Malcolm X (1992) | IMDb: 7.7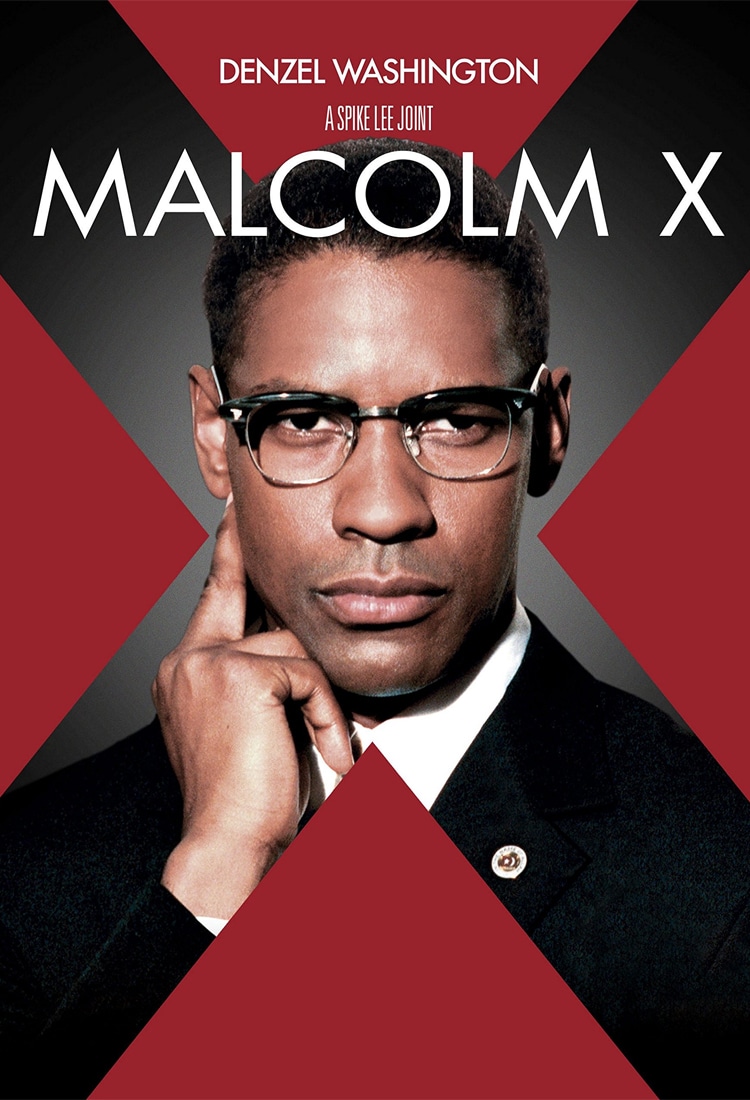 Genre: Biography, Drama, History
Director: Spike Lee
Cast: Denzel Washington, Angela Bassett, Delroy Lindo
Malcolm X's own life story by Alex Haley The Autobiography of Malcolm X adapted from the book Malcolm X sheds light on the life of Malcolm X, one of the most important African-American politicians in US history. Young Malcolm, who is involved in crime due to his financial difficulties, comes out of prison as a completely different person. Malcolm, who became a Muslim in prison and found his purpose in life, became one of the most important personalities who rebelled against the system that pushed other African American youths like him to crime.
---
6) Philadelphia (1993) | IMDb: 7.7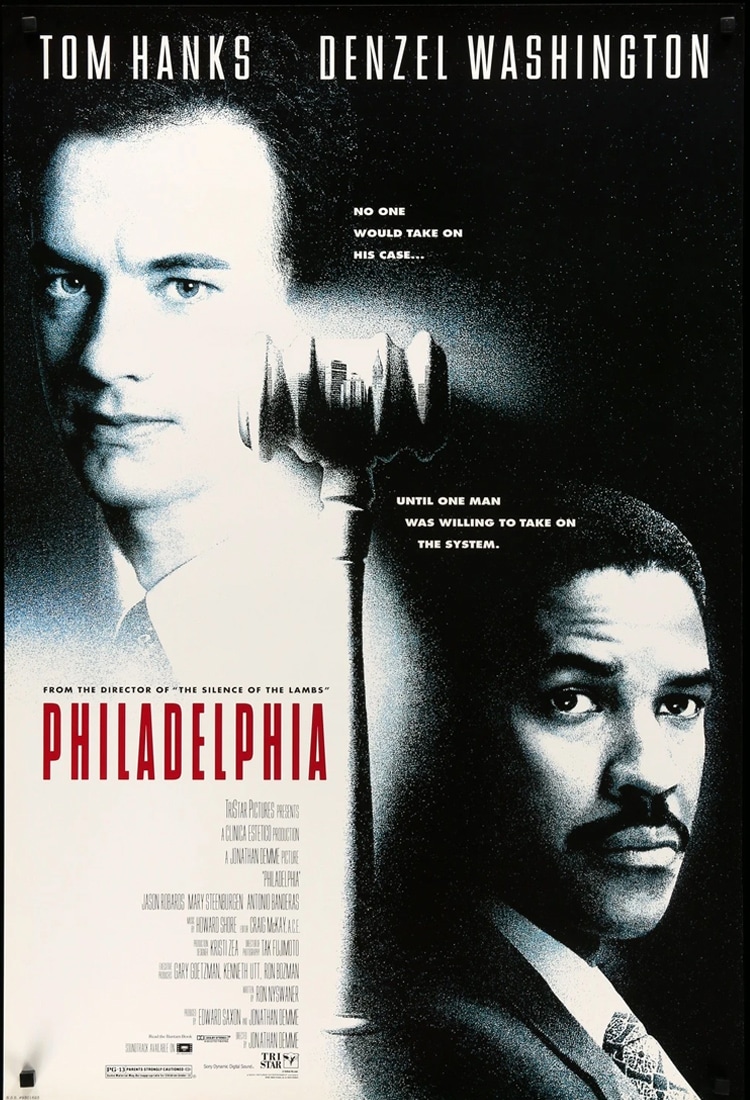 Genre: Drama
Director: Jonathan Demme
Cast: Tom Hanks , Denzel Washington, Roberta Maxwell
Best Actor Oscar for Tom Hanks Philadelphia chronicles the events that befell a gay lawyer, Adrew Beckett. Learning that he has AIDS, Beckett is fired from his law firm. He cannot remain silent about this situation and decides to sue his workplace.
But because he is gay, no lawyer would agree to work with him. Ultimately, Joe Miller (Denzel Washington) accepts the case after learning from his doctor that he cannot contract AIDS through normal contact. Between these two different characters begins a friendship that is hard to break.
---
5) Man on Fire (2004) | IMDb: 7.7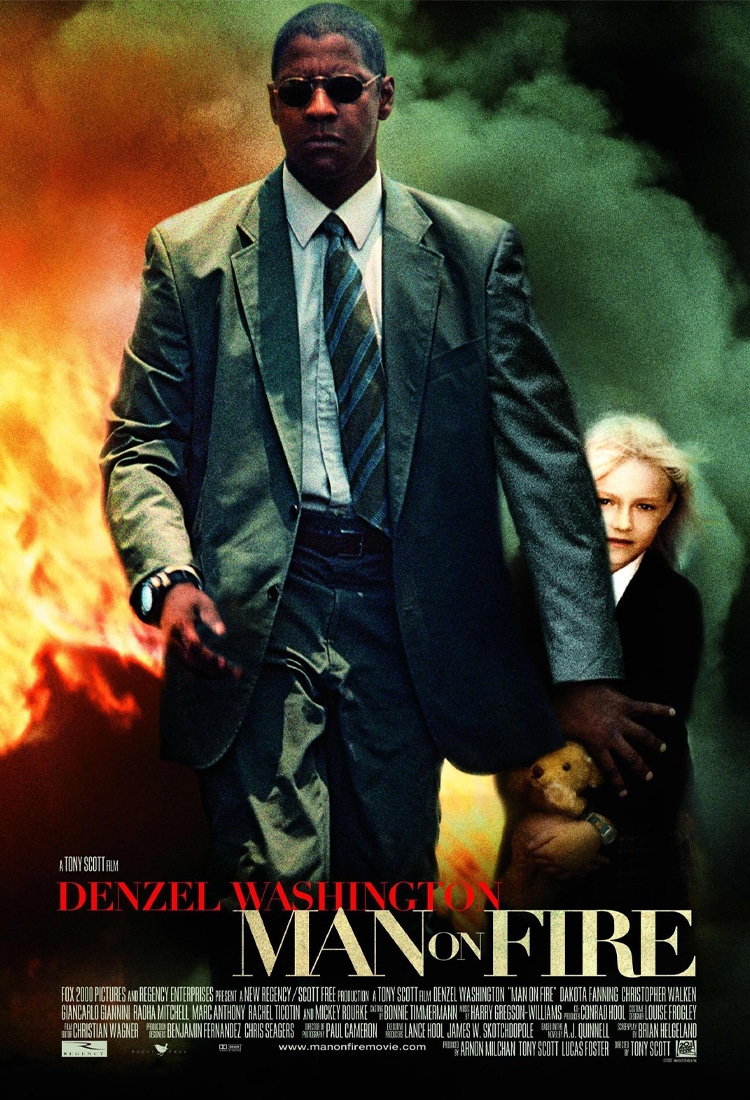 Genre: Action, Crime, Drama
Director: Tony Scott
Cast: Denzel Washington, Christopher Walken, Dakota Fanning
Based on the novel of the same name by British author AJ Quinnell Man on Fire is a film whose action does not decrease for a moment for two and a half hours. Rich families suffer a lot from child abductions that have become widespread in Mexico recently. Samuel and Lisa hire ex-CIA agent Creasy to protect their daughter, Pita. But despite all the precautions taken, Pita is kidnapped. Creasy, who has nothing to lose, goes after Pita's kidnappers with all his experience and power.
---
4) Training Day – First Day (2001) | IMDb: 7.7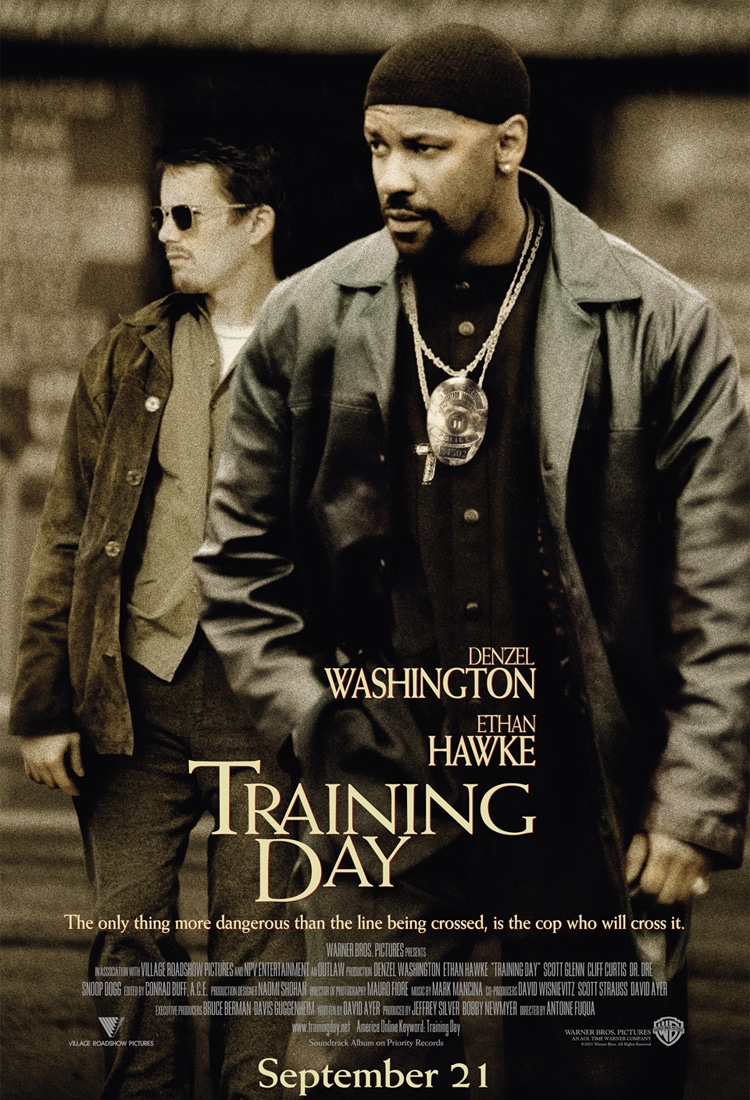 Genre: Crime, Drama, Thriller
Director: Antoine Fuqua
Cast: Denzel Washington, Ethan Hawke, Scott Glenn
When we took a trip to the back streets of Los Angeles Training Day Undoubtedly the most famous of all Denzel Washington movies. The film also brought Denzel Washington an Oscar for Best Actor. The film deals with the 24 hours of rookie Jake Hoyt, who is assigned to the LAPD's famous narcotics detective Alonzo. Jake's only goal is to successfully complete his duties alongside his idol Alonzo in these 24 hours and join Alonzo's team. But this famous first day " during which Jake sees his ideals and causes him to question his idol.
---
3) Glory – Victory (1989) | IMDb: 7.8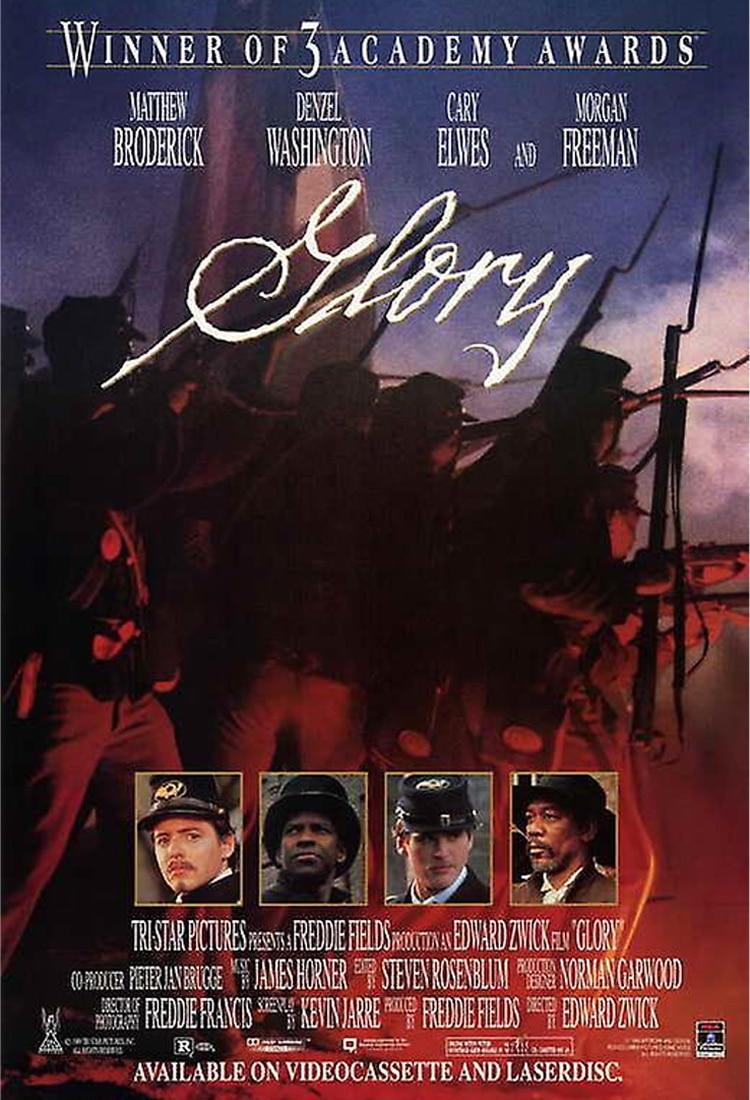 Genre: Biography, Drama, History
Director: Edward Zwick
Cast: Matthew Broderick, Denzel Washington, Morgan Freeman
Set during the American Civil War glory , transfers real-life events to the big screen. In this movie, for which Denzel Washington won an Oscar for Best Supporting Actor, the letters written by Robert G. Shaw, the commander who served in the war, to his family are brought to the screen.
Robert G. Shaw, who was appointed as the head of the African-American association as a white American, tries to be a bridge between two different social communities. Of course, this is not an easy task as you can imagine. Because Shaw is also trying to cope with the devastating effects of war.
---
2) Remember the Titans – Unforgettable Titans (2000) | IMDb: 7.8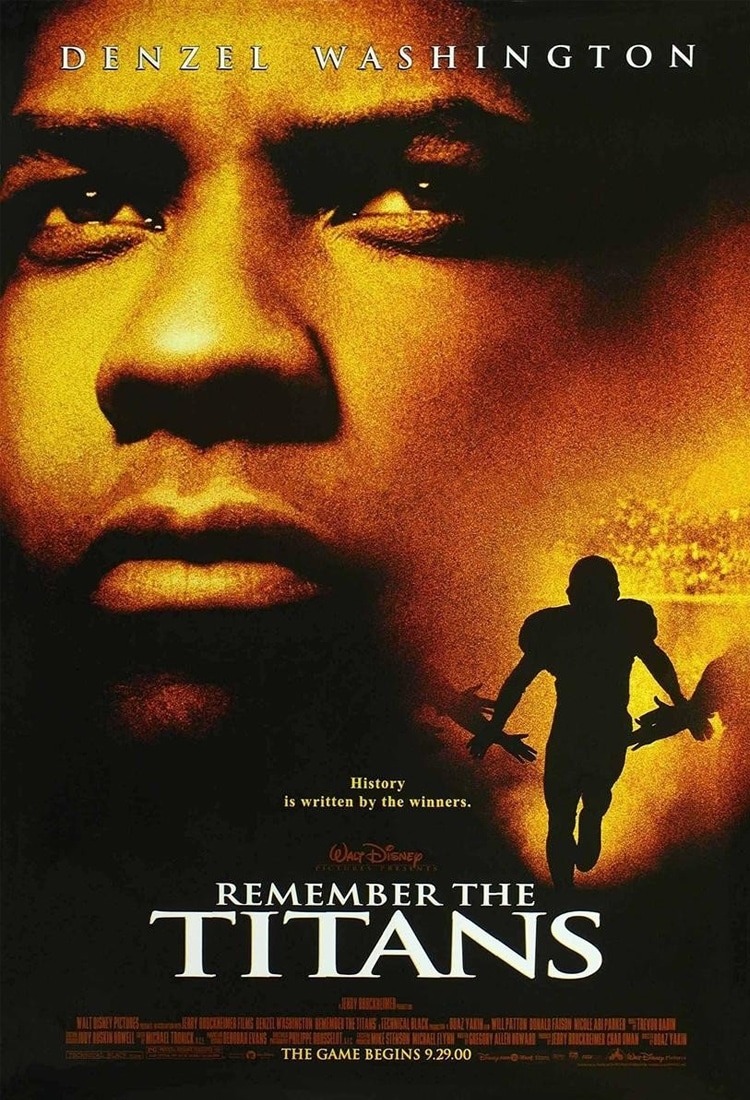 Genre: Biography, Drama, Sports
Director: Boaz Yakin
Cast: Denzel Washington, Will Patton, Wood Harris
Inspired by real-life events from the 1980s Remember the Titans is a film that draws attention to racism, which is a black mark of the USA. By state decision, high schools of whites and African-Americans are merged. When this happens, two different American football teams come together.
When African-American coach Herman Boone is brought to the head of this team, which has very racist tendencies, things take a turn for the worse. But the TC Williams High Titans team, reborn with the binding power of sports, will break its own shell and achieve incredible success.
---
1) American Gangster – American Gangster (2007) | IMDb: 7.8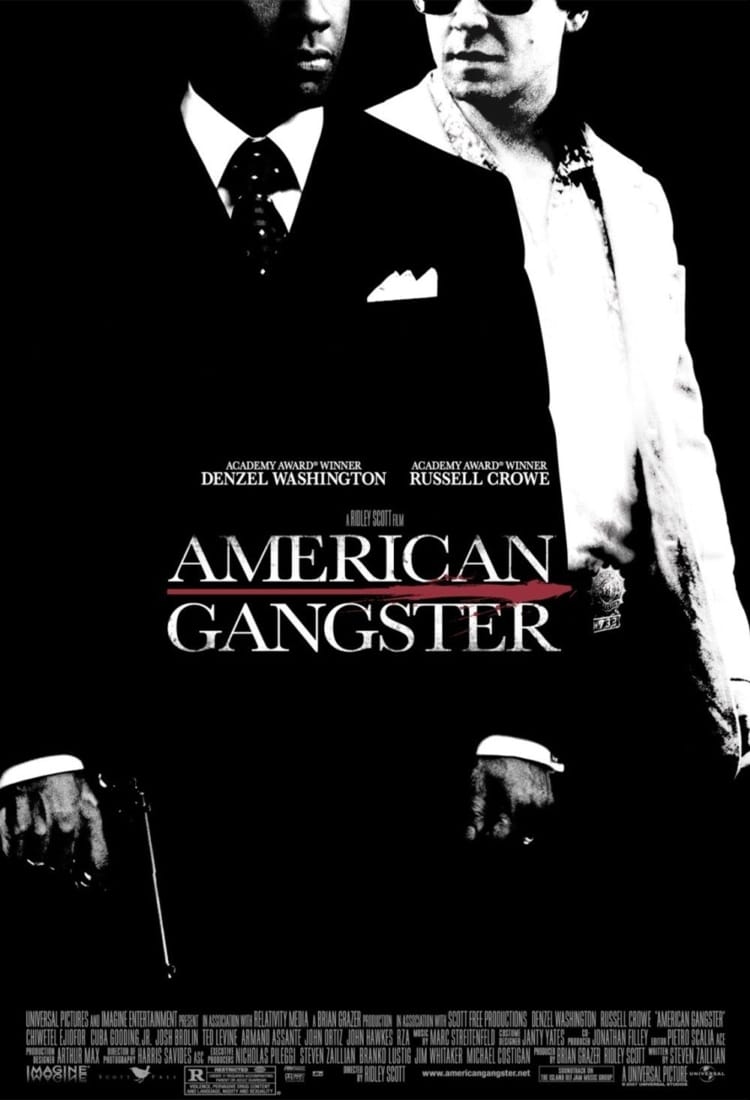 Genre: Biography, Crime, Drama
Director: Ridley Scott
Cast: Denzel Washington, Russell Crowe, Chiwetel Ejiofor
Denzel Washington movies perhaps the most popular american gangster brings the story of the famous drug lord Frank Lucas, who was active in the 1970s, to the big screen. Frank Lucas, who established a heroin line stretching from South East Asia to New York, is also famous for stinging heroin in the coffins of deceased soldiers to the United States. American Gangster, which covers the important points of Frank Lucas's life from being a drug lord until he is caught for a simple mistake, is a blessing for both Denzel Washington and those who love mafia movies.
---
After our list of Denzel Washington movies, you can also check out these lists:
This post is also available in: Türkçe