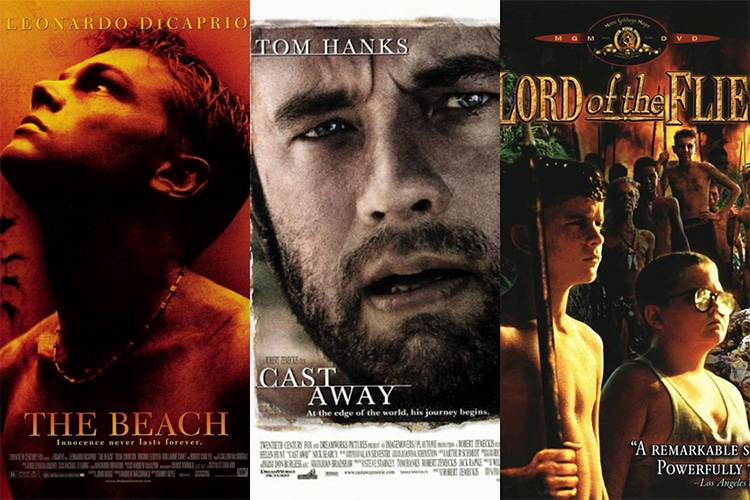 Desert island films have unfortunately lost their former popularity in recent times. This theme, which ravaged Hollywood and European cinema from the mid-1900s to the early 2000s, also found a place in Yeşilçam cinema. The development of technology every day is one of the situations that have dealt the biggest blow to desert island films. New technologies that are emerging every day, large virtual networks, satellites and the ease of transportation that we have in general are leaving the theme of being trapped on an island obsolete. In this content, we're putting it together on our list nostalgic deserted island themed productions, best desert island movies.
---
14) Six Days Seven Nights (1998) | IMDb: 5.8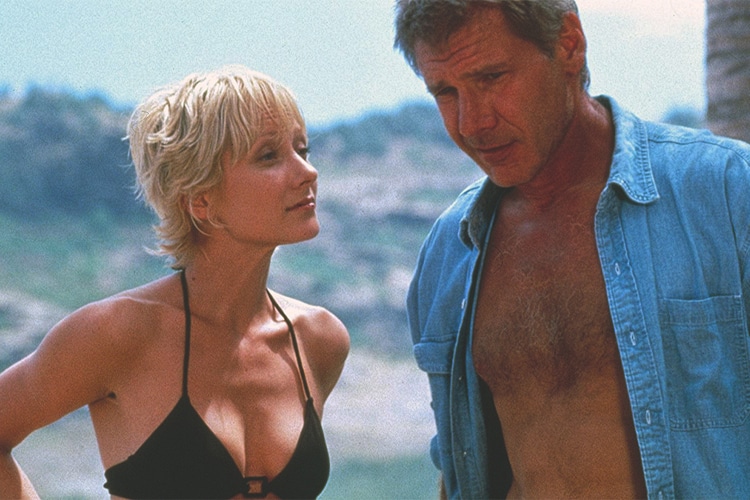 Director: Ivan Reitman
Cast: Harrison Ford, Anne Heche, David Schwimmer
Six Days Seven Nights is about two people from different sociological groups being stranded on a deserted island. In the movie, Robin and her boyfriend Frank continue their vacation on the island of Makatea. On the same island, the pilot Quinn and his girlfriend Angelica also spend their days. Things change when Robin's boss suddenly invites him to Tahiti. Robin hires Quinn's plane to fly him, but things naturally go wrong. The damaged plane crashes in the storm, and Robin and Quinn are stranded on an island they never knew.
---
13) Sweetheart (2019) | IMDb: 5.8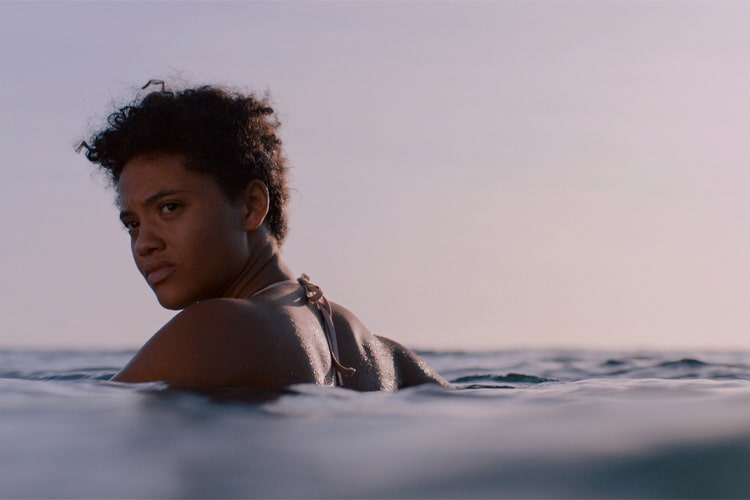 Director: JD Dillard
Cast: Kiersey Clemons, Emory Cohen, Hanna Mangan Lawrence
Sweetheart is one of the desert island films that have rarely appeared in recent times. In the film, when the boat he is traveling in gets caught in a storm and sinks, Jenn goes ashore on an island alone. Jenn, who thought she was alone at first, soon begins to realize that something is wrong. Jenn, who has also started to find the belongings and graves of people who have previously lived on the island, becomes thoroughly sure of her suspicions. Left alone on the strange island, our hero begins to look for ways to survive until help arrives.
---
12) The Blue Lagoon (1980) | IMDb: 5.8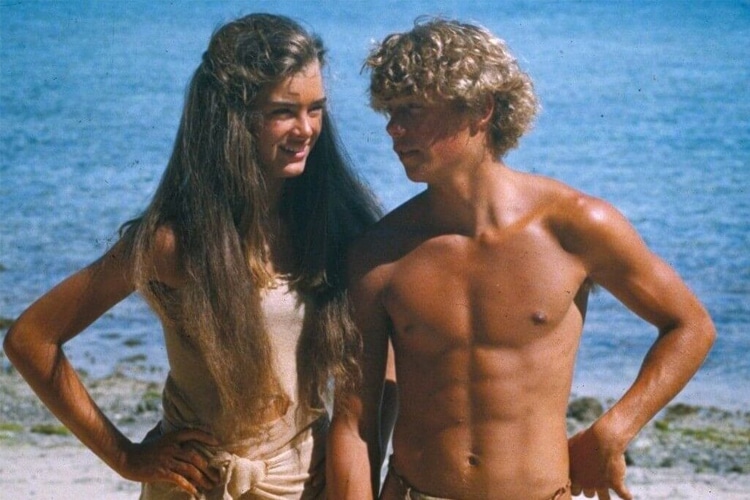 Director: Randal Kleiser
Cast: Brooke Shields, Christopher Atkins, Leo McKern
The Blue Lagoon is one of the most popular desert island movies of its time. The movie is based on the popular novel of the same name by Henry De Vere Stacpoole. Set in the Victorian era, two children are rescued from a sinking ship in the Pacific Ocean. Crashed on a deserted island, two brothers try to survive in the wilderness without an adult. Growing up somewhat without adulthood, these two siblings become a depiction of Adam and Eve.
---
11) Nim's Island (2008) | IMDb: 6.0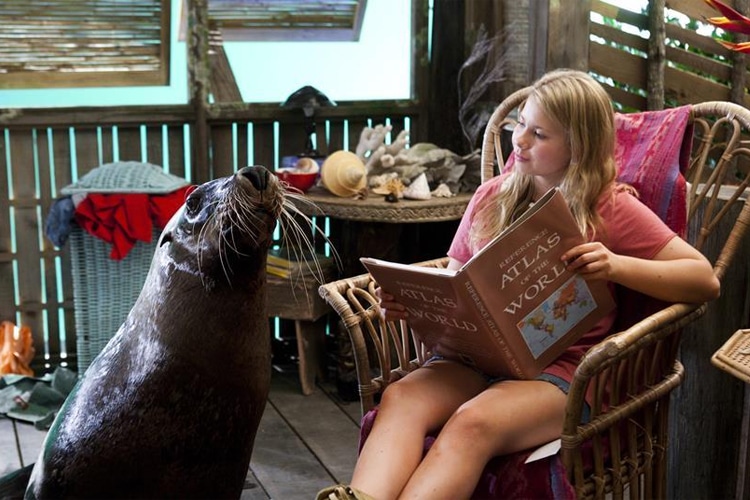 Director: Jennifer Flackett, Mark Levin
Cast: Jodie Foster, Gerard Butler, Abigail Breslin
Nim's Island is an imaginative desert island movie. In the movie, we witness the adventures of a girl named Nim, who lives on a deserted island. Living on this island with her scientist father, Nim is a true adventurer and animal lover. The future of this island, where Nim lives happily, is under threat one day. Nim, on the other hand, finds the cure by reaching out to Alex Rover, the author of the adventure series she loves. But Alex Rover turns out to be the kind of person Nim never expected.
10) Robinson Crusoe (1997) | IMDb: 6.0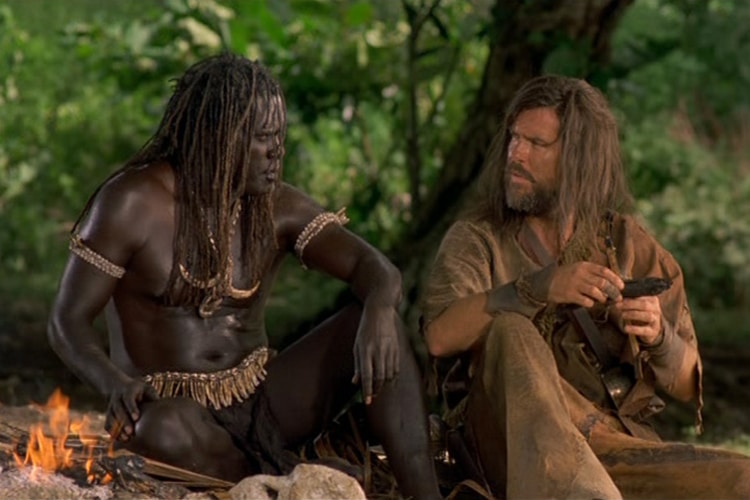 Director: Rod Hardy, George Miller
Cast: Pierce Brosnan, William Takaku, Polly Walker
Robinson Crusoe, desert island movies aside, we can say that it is the work that makes up this entire genre. The book, which we all know and has been adapted countless times, is back on the white screen with its relatively modern version dated 1997. In the film, which is very faithful to the book, we watch Robinson Crusoe's struggle for survival on the island where he was stranded. Robinson Crusoe, one of the examples of colonial literature, also does not hesitate to reflect this mood in the film.
---
9) Lord of the Flies (1990) | IMDb: 6.4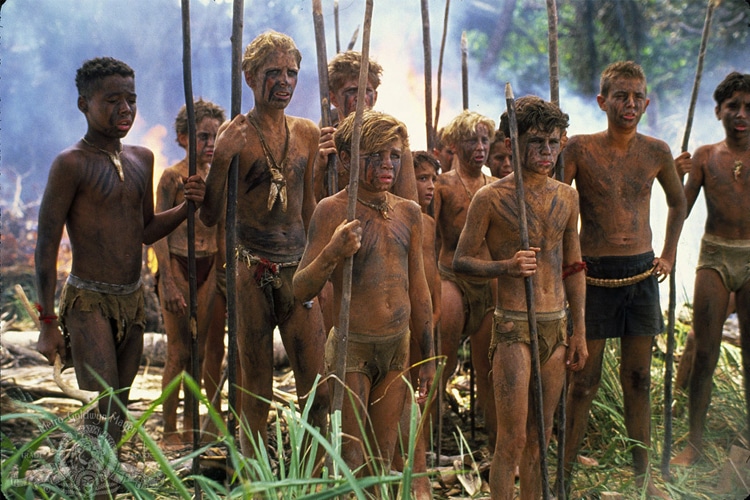 Director: Harry Hook
Cast: Balthazar Getty, Chris Furrh, Daniel Pipoly
Another important piece of literature on the theme of a desert island, Lord of the Flies, is again moving to the cinema in 1990 with a modernized version. Lord of the Flies is a work based almost entirely on metaphor, although it is based on survival on an uninhabited island. Because William Golding offers a critique of an entire society, sociological and ideological structure over children stranded on the island. The film mainly deals with the adventures of a group of school children stranded on the island. The guys, who are getting more and more brutal every day, are building themselves a society based on hierarchy from scratch.
---
8) Robinson (1976) | IMDb: 6.7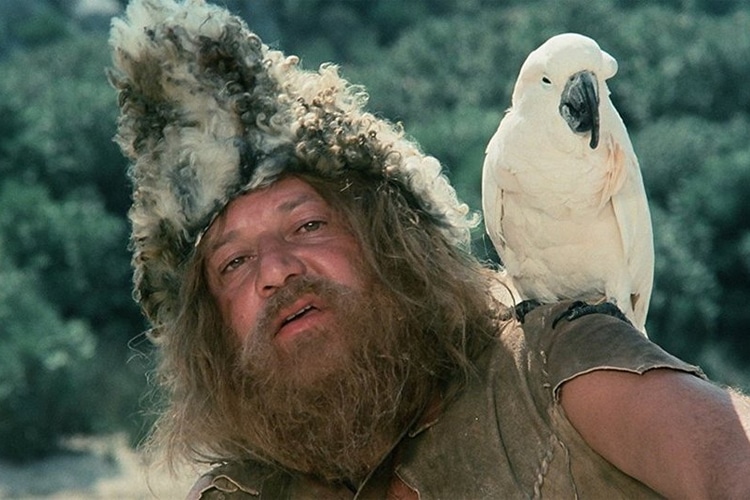 Director: Sergio Corbucci
Cast: Paolo Villaggio, Zeudi Araya Cristaldi, Anna Nogara
Apart from being a parody of Robinson Crusoe, Mr. Robinson also resembles the movie Cast Away with its plot quite a lot. Roberto, a fashion designer from Milan, livedopens his eyes on an uninhabited island as a result of an accidental accident. Roberto, who lives his life by the standards of the 20th century, does not have much knowledge about survival. Strangely enough, Roberto finds a hut on the island where he fell, which previously belonged to a person named Robinson Crusoe. Getting used to life on the island, Roberto begins to lead a happy and quiet quiet life. Until one day he mets Friday. Of course, this Friday turns out to be a little different from what we know.
7) Haakon Haakonsen (1990) | IMDb: 6.7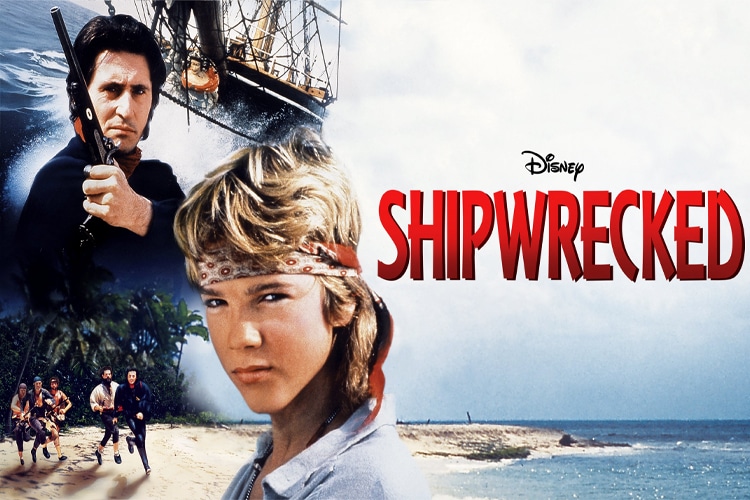 Director: Nils Gaup
Cast: Stian Smestad, Gabriel Byrne, Louisa Milwood-Haigh
Haakon Haakonsen is a Disney movie that is actually not very well known. Based on the book of the same name by Norwegian author O.V. Falck-Ytter, the film is a bit like Treasure Island with its plot. In the film, a boy named Haakon Haakonsen gets a job as a crew member on a ship. After a while at sea, the ship sinks due to a storm, and Haakon Haakonsen wakes up on an uninhabited island. But Haakon soon realizes that he is not alone on the island. Haakon Haakonsen is forced to fight with the locals and wild animals living on the island.
---
6) The Beach (2000) | IMDb: 6.7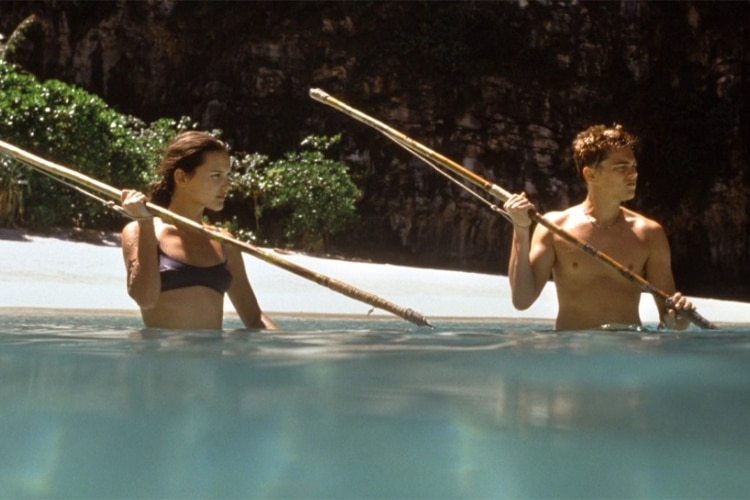 Director: Danny Boyle
Cast: Leonardo DiCaprio, Daniel York, Patcharawan Patarakijjanon
The Beach, which received mixed reviews from critics, had received quite good revenue at the box office. The film was criticized for mixing themes such as man versus nature, building a civilization on a desert island, a love triangle, and maintaining innocence in harsh conditions. But aside from the reviews, when we watch the movie, it is possible to spend two and a half hours of quite fun. The film tells the story of a group of tourists who discovered an untouched island during their vacation in Thailand. Richard, with the map he received from the tourist staying in the next room, takes his friends he met at the hotel with him and sets off for this deserted island.
---
5) Swiss Army Man (2016) | IMDb: 7.0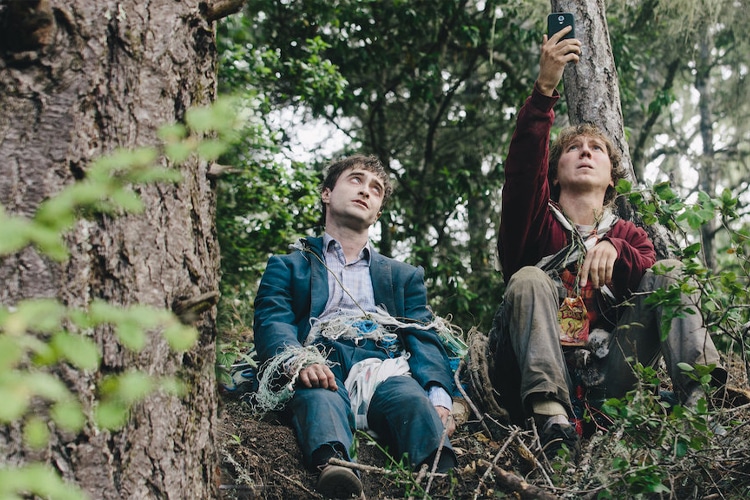 Director: Dan Kwan, Daniel Scheinert
Cast: Daniel Radcliffe, Paul Dano, Mary Elizabeth Winstead
Swiss Army Man is a production that will not appeal to those who are looking for realistic desert island films. But the film will be an indispensable find for those who love productions with a wide world of imagination. In the film we are watching the adventures of Hank, who is stranded on a generally uninhabited island. But what makes the film unique is the friendship Hank has formed with an inanimate body. Swiss Army Man manages to convey this rather absurd situation to us in both a fun and drama-laden way. Hank does his best to get off the island with his dead body friend named Manny throughout the film.
---
4) Swiss Family Robinson (1960) | IMDb: 7.2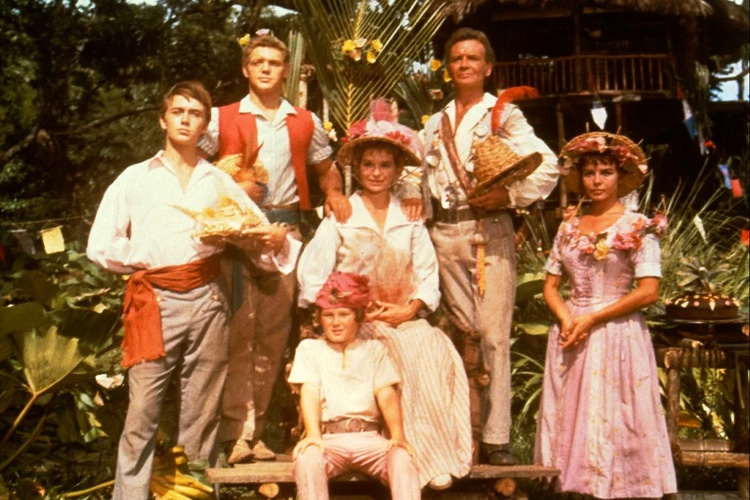 Director: Ken Annakin
Cast: John Mills, Dorothy McGuire, James MacArthur
Swiss Family Robinson is a Robinson Crusoe parody written by Johann David Wyss. This work, which was first moved to the white screen in 1940, appears in a modernized form with the 1960 version. In the film we are watching the funny adventures that happened to the Robinson family, who fell on a deserted island. Fleeing the Napoleonic Wars, the family boards a colony ship. But when this colony ship sinks, our family is left on their own on a deserted island. We are also watching the fun struggle of this "modern" family against nature.
---
3) La tortue rouge (2016) | IMDb: 7.5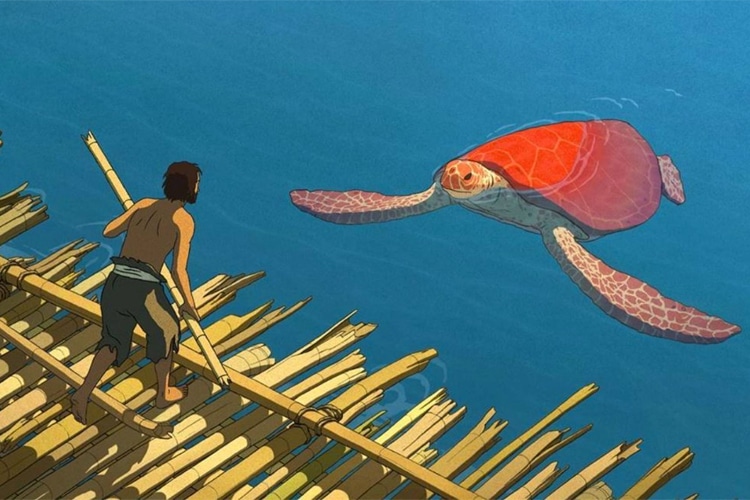 Director: Michael Dudok de Wit
Cast (Voice): Emmanuel Garijo, Tom Hudson, Baptiste Goy
La tortue rouge, Wild Bunch and Studio Ghibli co-produced animation. Animated movies do not come to mind when it comes to desert island movies. La tortue rouge – The Red Tortoise, who changed this situation, deals with the story of a man who fell on a deserted island. The movie is the story of a man who tries to get rid of the island he fell on and is constantly unsuccessful. In this movie where there is no dialogue, the red turtle the man encounters; changes our hero's life forever.
---
2) Swept Away (1974) | IMDb: 7.6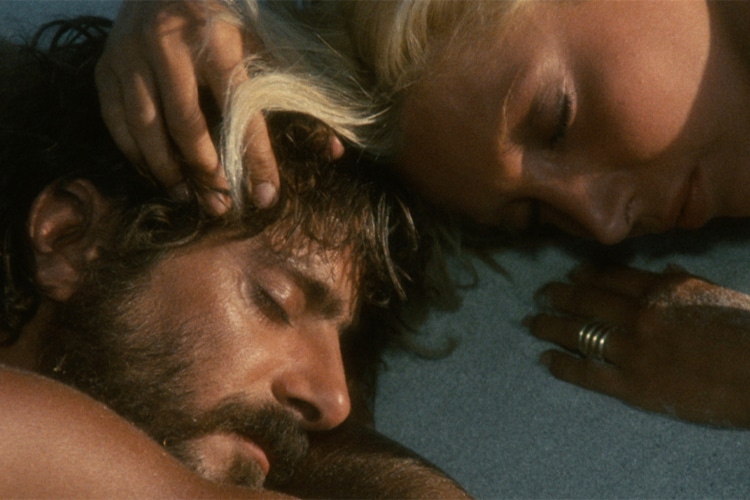 Director: Lina Wertmüller
Cast: Giancarlo Giannini, Mariangela Melato, Riccardo Salvino
Swept Away was shot on location in 2002 with a remake starring Madonna. The 2002 version, directed by Guy Ritchie, who was married to Madonna at that time, still stands as a black mark on the career of the famous director. But the original version of the film, released in 1974, is one of the best desert island films. The film deals with the fall of a rich woman and a yacht driver on a deserted island. While a deep social criticism is being made over the relationship of this duo, a very mature and exciting desert island movie comes out. Swept Away was also adapted for Yeşilçam cinema under the name of Fırtına.
---
1) Cast Away (2000) | IMDb: 7.8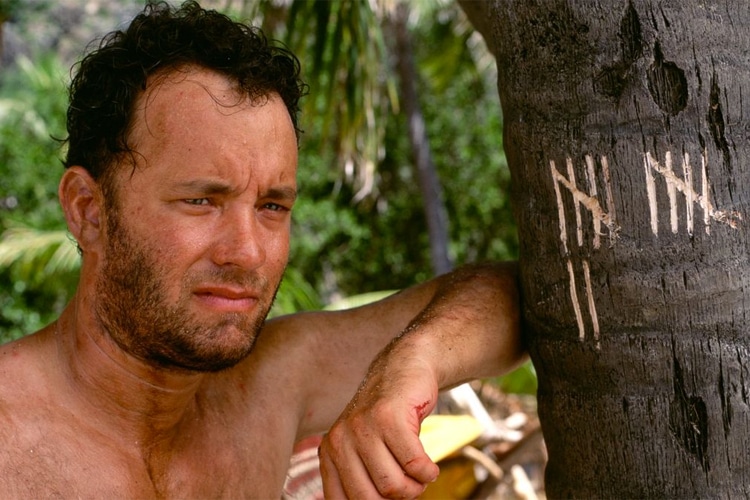 Director: Robert Zemeckis
Cast: Tom Hanks, Helen Hunt, Paul Sanchez
Cast Away is one of the best examples of its kind that first comes to mind when it comes to desert island movies. Chuck Noland, a FedEx executive in the film, gets on the plane that will take him to Malaysia. But the plane crashes unhappily in the middle of the South Pacific. Chuck, who opened his eyes on a deserted island, suddenly finds himself in a new and completely different life. Chuck, who lives his life thanks to the blessings of the modern world, begins to fight for his life on the island against nature. Cast Away is therefore one of the films that most strikingly handles the human contact with nature.
---
Check out our other movie lists that might interest you: