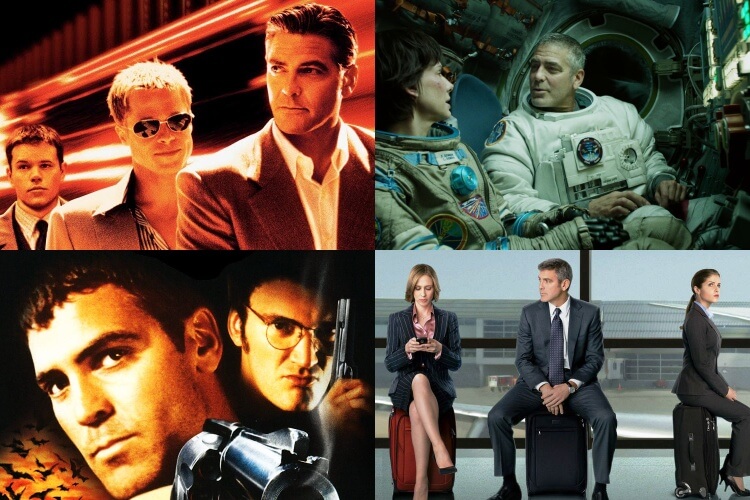 He is one of the most charismatic men in Hollywood, and according to some, the most charismatic man in the world. We can also call him the Cary Grant of his time. He was named "Sexiest Man Alive" by People Magazine in 1997 and 2006. George Clooney came to the fore with his films , but also proved himself in the field of directing.
No matter how big a star he was, he was never afraid to take risks. He played different characters in each movie, but under each character, Clooney's charisma stood out, locking the audience on the screen. In this content, we take a closer look at our list of the best George Clooney movies . Time to choose your favourite!
---
15) Syriana – Syria (2005) | IMDb: 6.9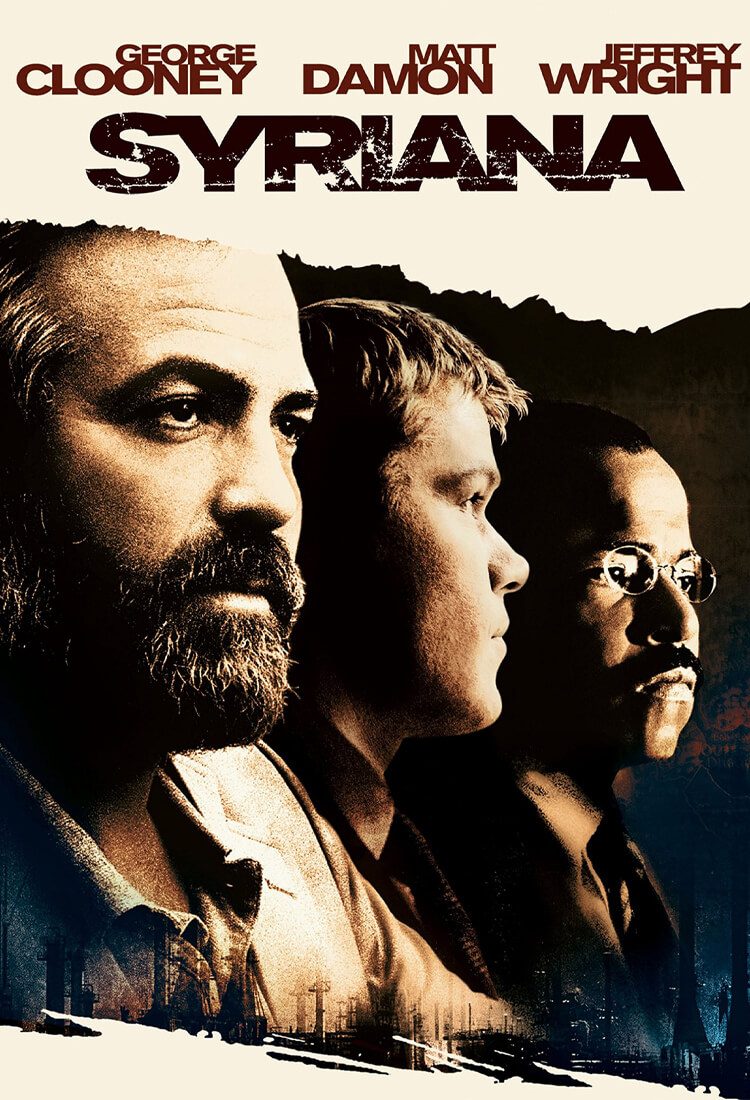 Genre: Drama, Thriller
Director: Stephen Gaghan
Syriana's plot is complex, putting together several different stories from around the world. None of the characters dominate the whole picture, which has its roots in the Middle East oil industry and all the political cliques that come with it.
Clooney plays veteran CIA agent Bob Barnes. Prince Nasir, who is preparing to take over the country's administration instead of his father, plans to break the agreements with the United States in oil production and make an agreement with China. Bob Barnes is assigned to prevent his assassination.
Co-starring Matt Damon (Bryan Woodman), Clooney gives another of his career best performances. Clooney, who had surgery as a result of an accident while filming this movie, suffered from short-term memory loss.
---
14) Burn After Reading – The Spy Among Us (2008) | IMDb: 7.0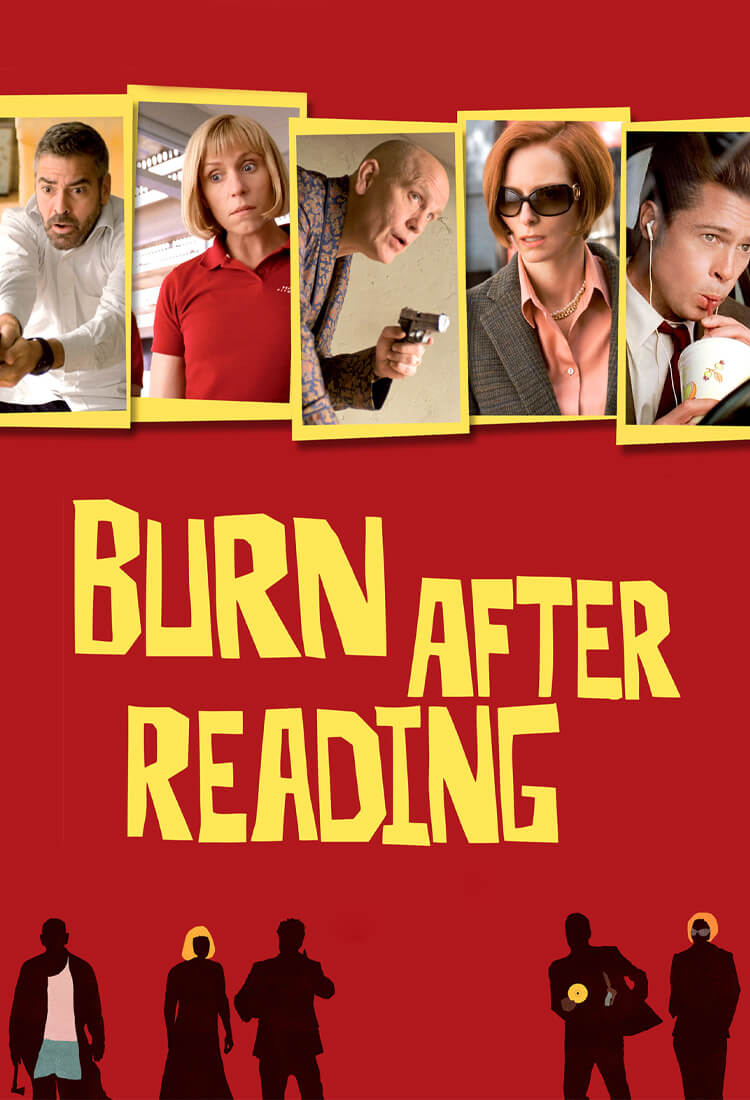 Genre: Comedy, Crime , Drama
Director: Ethan Coen, Joel Coen
In his third film with the Clooney Coen Brothers, he plays Harry Plaffer, a married man looking for love online. Harry falls in love with gym worker Linda, who finds a disc containing dangerous footage of a CIA agent, Osborne Cox. As in a typical Coen brothers movie, Cox is married to another of Harry's girlfriends, Katie.
When you get to the end of the movie, you may wish every actor in the cast would appear in comedy movies more often. Not only do you see Clooney in his funniest comedy role, but you also enjoy the impeccable acting from Brad Pitt, John Malkovich and Frances McDormand.
---
13) Out of Sight – Love and Money (1998) | IMDb: 7.0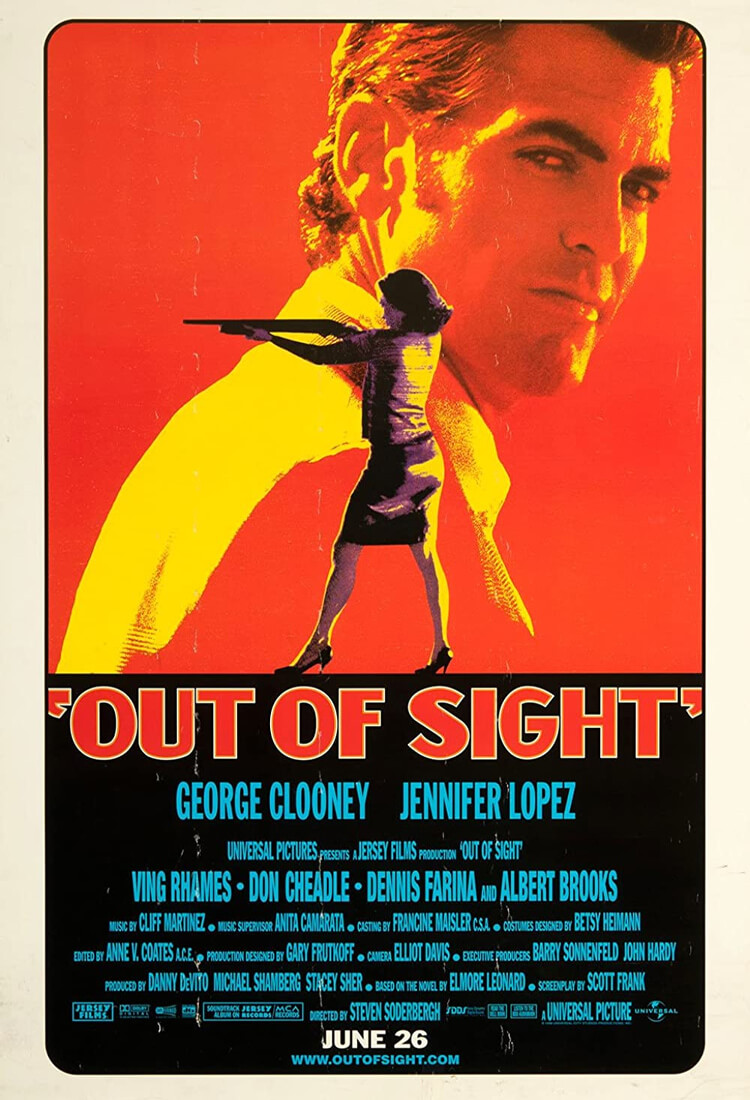 Genre: Comedy, Crime, Drama
Director: Steven Soderbergh
Out of Sight stars Clooney (Jack Folley), the country's most successful bank robber, with Jennifer Lopez (Karen Sisco). The day Folley is released from prison, he finds himself stealing Karen Sisco's heart. But Sisco is a US field marshal. While Foley and Sisco are dating, this relationship has dangerous consequences for the two of them.
Based on a novel by acclaimed author Elmore Leonard, the film earned Oscar nominations for its screenplay and editing. Out of Sight is a fun movie where you will understand exactly why Clooney is a big star.
---
12) The Ides of March – The Road to the Top (2011) | IMDb: 7.1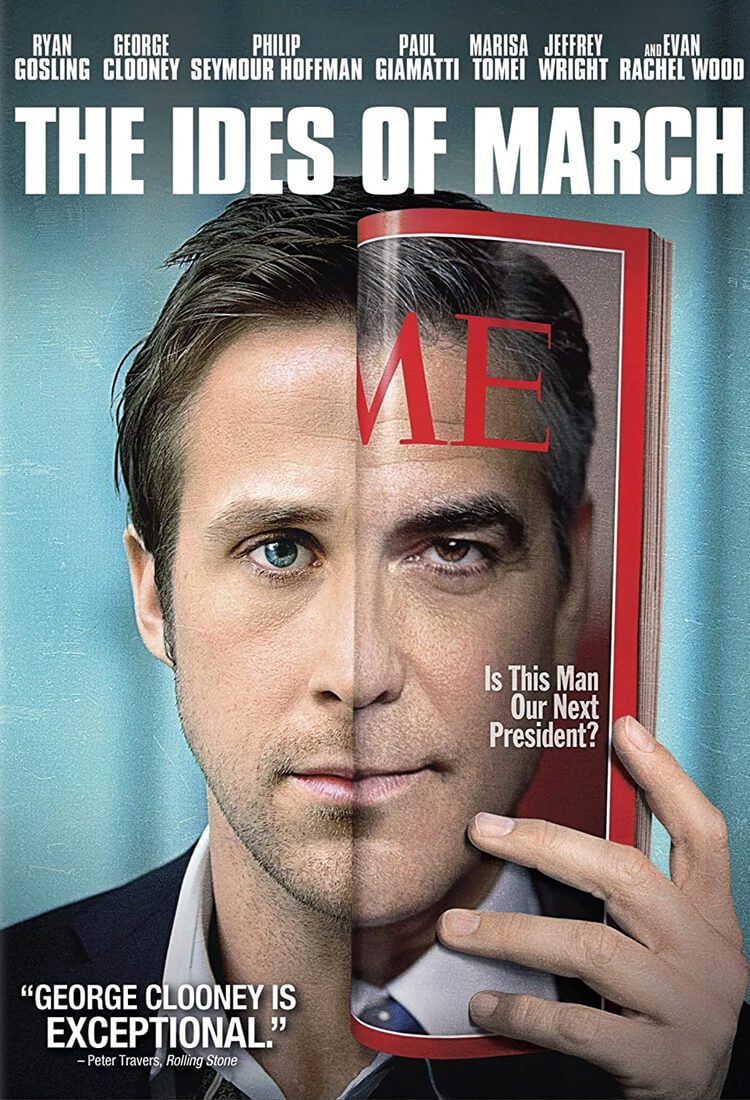 Genre: Drama, Thriller
Director: George Clooney
With Ohio's Democratic primaries approaching, charismatic Governor Mike Morris (Clooney) prepares to run against his rival, Senator Pullman (Michael Mantell). Morris' idealistic press secretary, Stephen Meyers (Ryahn Gosling), believes in the integrity of his candidate and in the democratic process. But when Meyers meets with Pullman's campaign manager (Paul Giamatti) and flirts with the young intern (Evan Rachel Wood), events that threaten Morris' chances begin.
---
11) Three Kings – Three Kings (1999) | IMDb: 7.1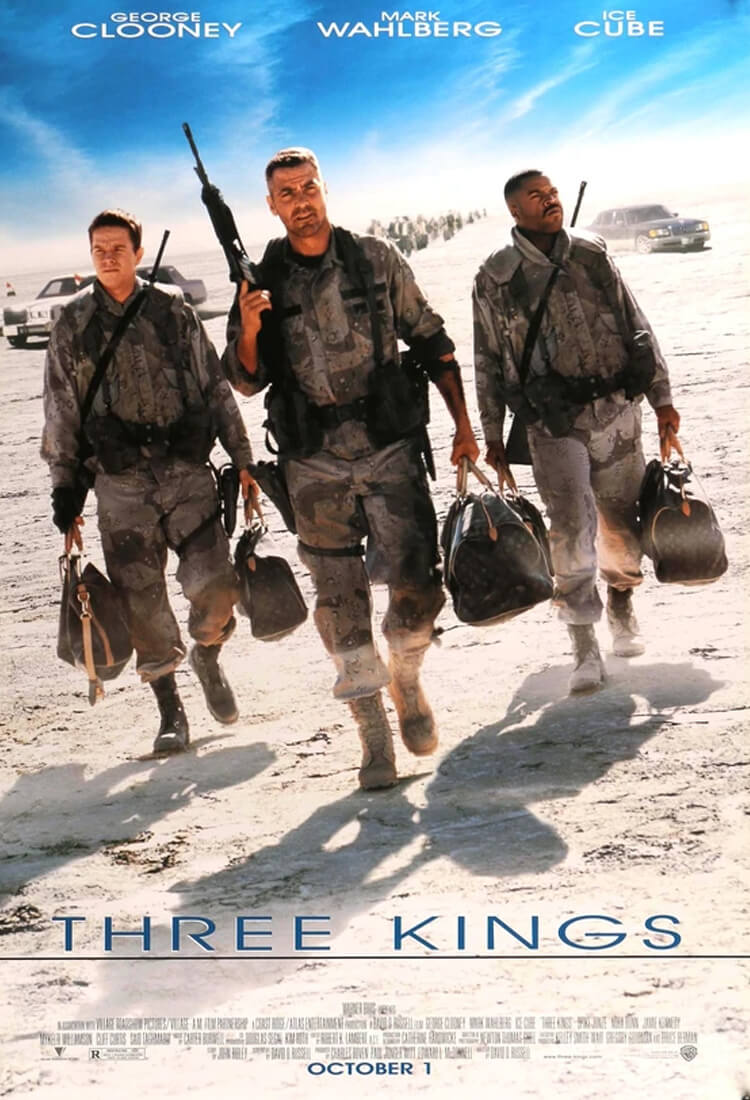 Genre: Action, Adventure, Comedy
Director: David O. Russell
Three Kings tells the story of a group of idle soldiers in Iraq after the end of the Gulf War. Just after the end of the Gulf War, four American soldiers plan to find the gold hidden by Saddam Hussein. Three men led by Staff Sergeant Archie Gates (George Clooney) are rescued by the rebels.
Sergeant Troy Barlow (Mark Wahlberg) is captured and tortured by Iraqi intelligence. Plans are made to rescue Barlow, and that's where the action begins. If you want to watch one of Clooney's best performances, you can check out this movie.
---
10) Michael Clayton – Lawyer (2007) | IMDb: 7.2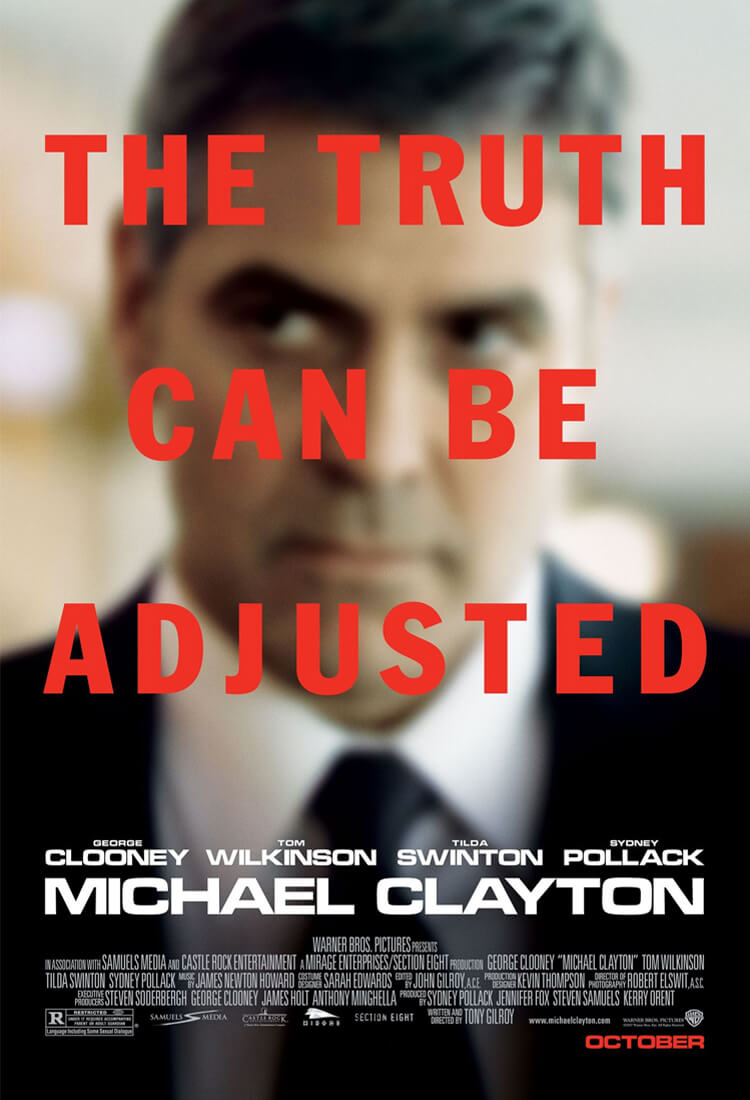 Genre: Crime, Drama, Mystery
Director: Tony Gilroy
Michael Clayton is one of Clooney's must-have movies on the best movies list. The film earned seven Oscar nominations, including Best Picture and Best Actor. Clayton (Clooney) is one of the company's top lawyers and problem solvers. Arthur Edens (Tom Wilkinson) starts working with Clayton on a big case. Clayton has taken the toughest case of his life, and it's been filled with ebbs and flows as we witness him confront his character. Clooney gives one of his best character acting in this movie.
---
9) From Dusk Till Dawn – From Twilight to Dawn (1996) | IMDb: 7.2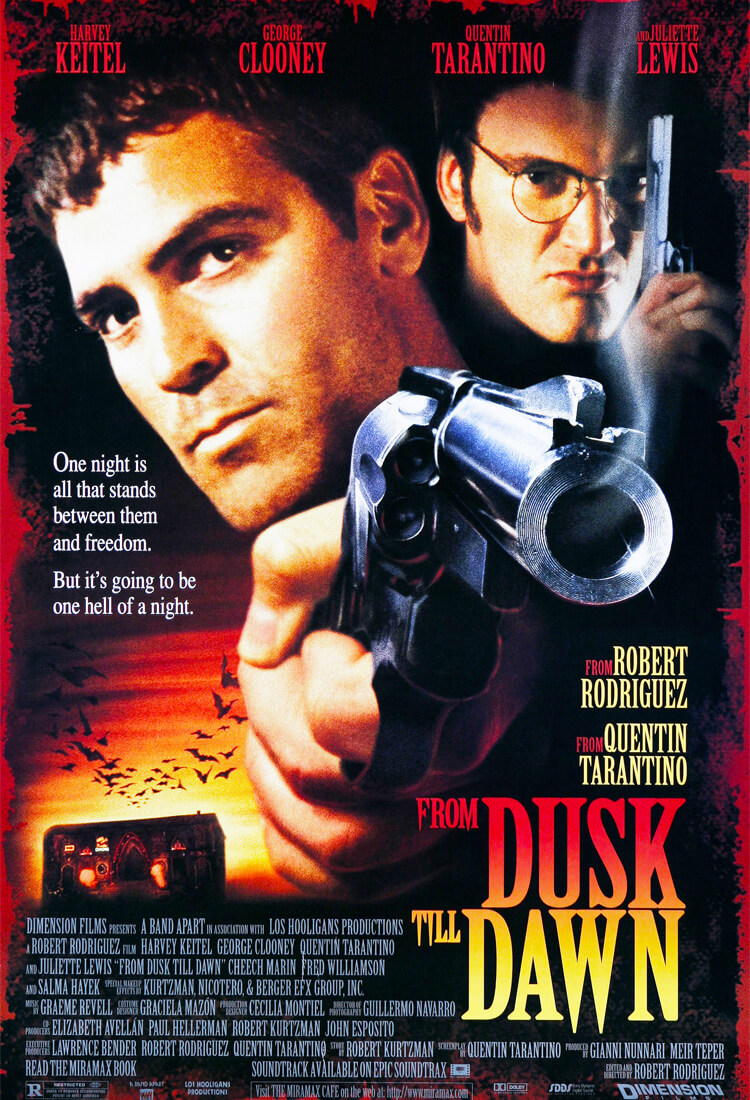 Genre: Action, Crime, Horror
Director: Robert Rodriguez
From Dusk Till Dawn is an action genre vampire movie written by Tarantino and starring George Clooney (Seth Gecko), Tarantino (Richard Gecko) and Harvey Keitel (Jacob Fuller). Richard is a psychopath who kills everyone they meet in cold blood during their escape to Mexico.
While fleeing from the robbery, the brothers take the priest Fuller and his family as hostages. The movie is divided into two acts; The first episode tells the story of bank robbers Seth and brothers Richard fleeing to Mexico after the robbery. The second part is the part where the whole team in the bar they took shelter in Mexico realizes that they are vampires. This movie is not like other vampire movies.
---
8) The Descendants – What's Left From You (2011) | IMDb: 7.3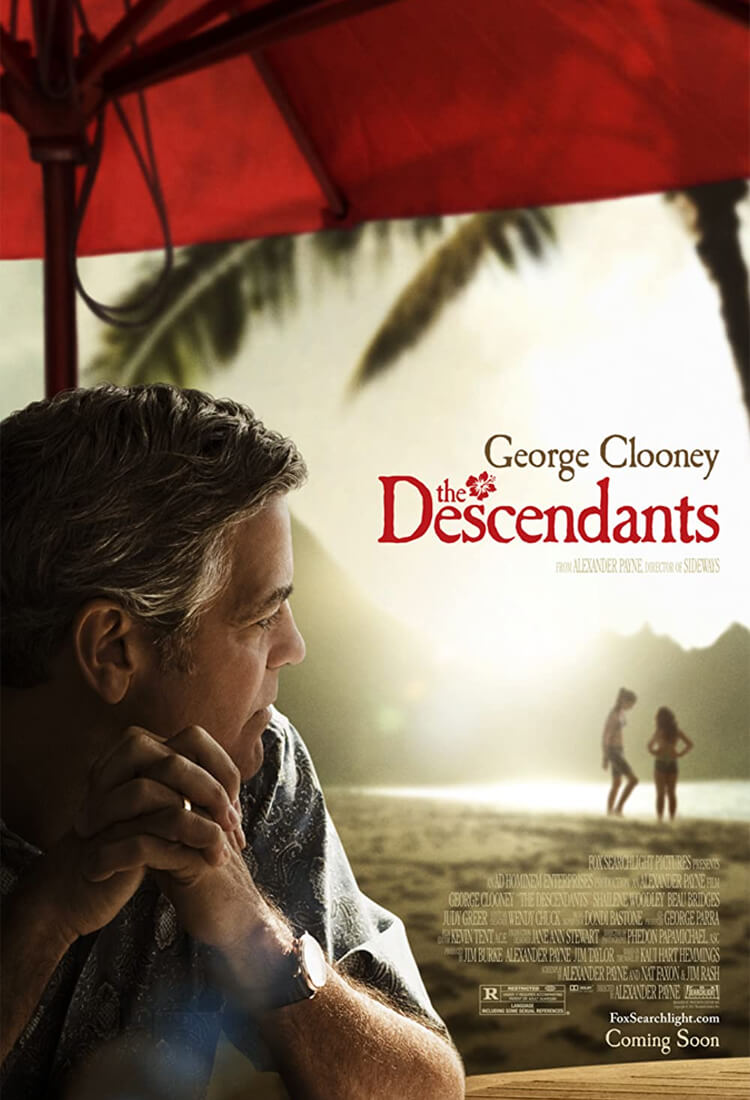 Genre: Comedy, Drama
Director: Alexander Payne
It goes without saying that while watching this movie, you may feel your heart breaking and you may not be able to control your tears. Clooney (Matt King), a lawyer who is the sole trustee of the family's 25,000-acre estate in Hawaii, is left in a coma after a tragic accident. According to his wife's will, his life in a coma should be ended.
Matt goes to great lengths to ensure that his children can both cope with this pain and be prepared for their mother's possible death. On the other hand, family members apply pressure to sell the land. While dealing with this, King learns that his wife had an affair before the accident and wants a divorce. You might want to hug Clooney while watching the movie.
---
7) Good Night, and Good Luck. – Good Night and Good Luck (2005) | IMDb: 7.4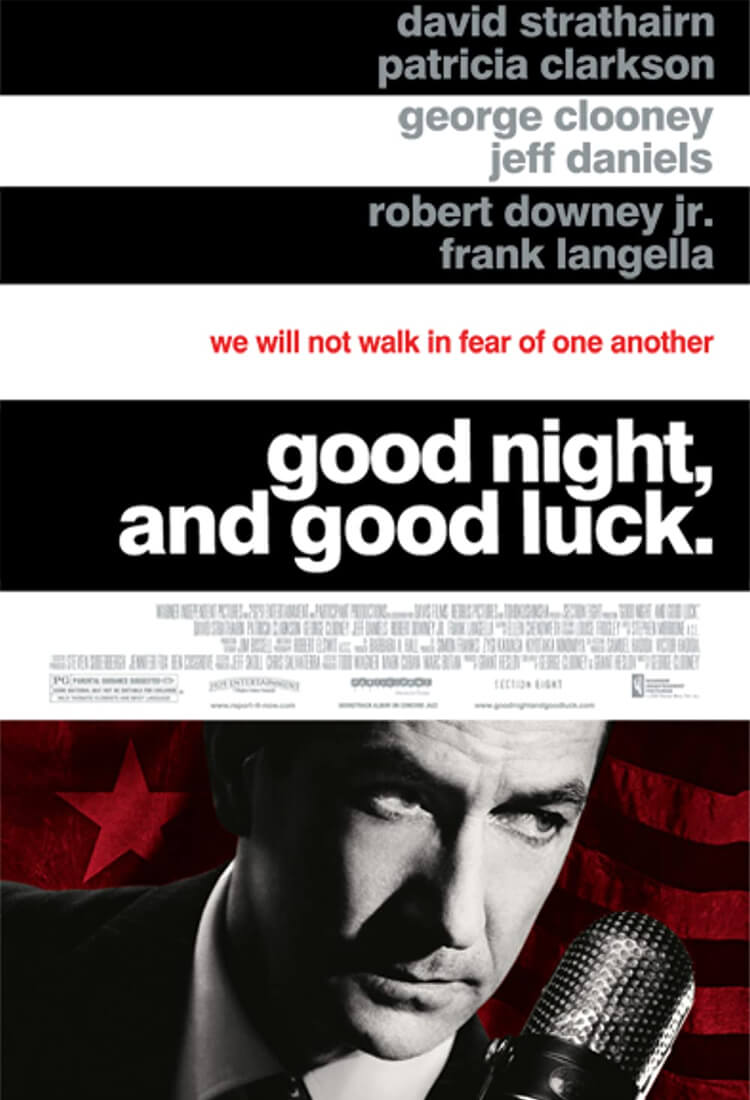 Genre: Biography, Drama, History
Director: George Clooney
Good Night and Good Luck is one of George Clooney's most successful films. Clooney, who appeared as both a director and an actor in the film, won the Oscar for Best Director nomination for this film. When Senator Joseph McCarthy begins a smear campaign to target and imprison communists in America, CBS News employee Edward R. Murrow (David Strathairn) is determined to expose this vicious campaign orchestrated by McCarthy's investigation.
Murrow is supported by his friend and producer, Fred Friendly (George Clooney) and his news crew. Despite pressure from its sponsors, the CBS news crew does not turn a blind eye to the senator's lies and falsely labeling communists, and they do their best to expose it. Good Night, and Good Luck. We can say that it has a very special place among the films of George Clooney.
---
6) Up in the Air (2009) | IMDb: 7.4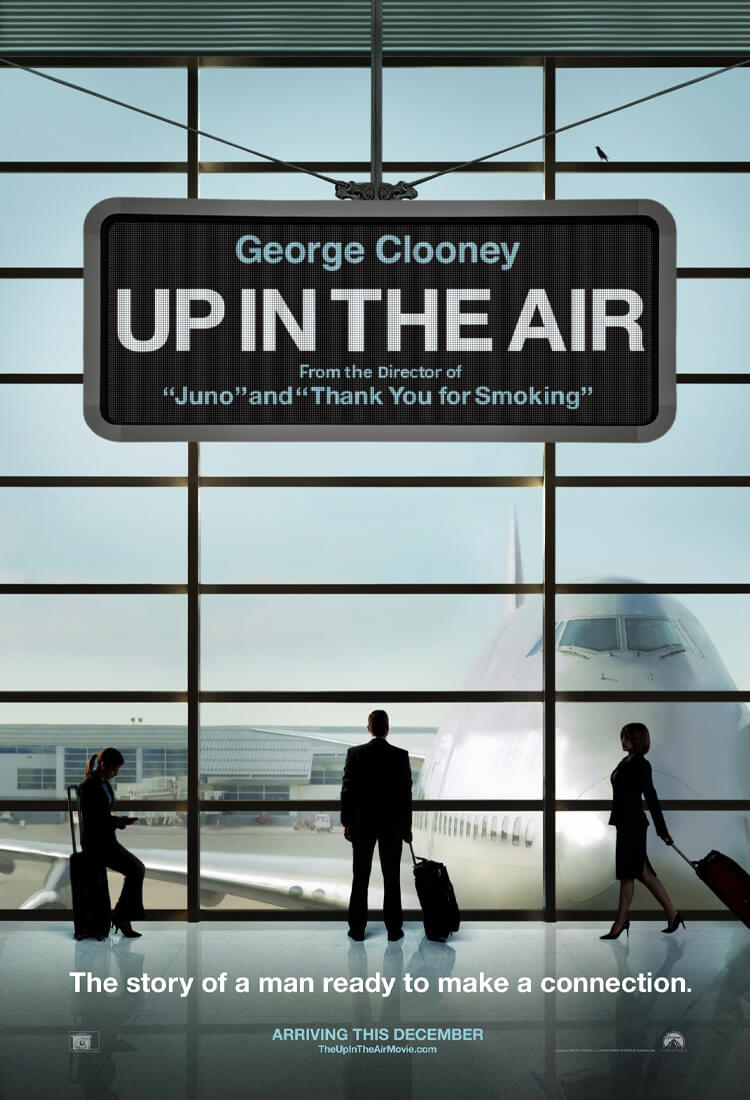 Genre: Comedy, Drama, Romance
Director: Jason Reitman
In this movie, George Clooney travels the country as a corporate consultant specializing in layoffs (Ryan Bingham), who packs his house in a suitcase and lives on the road. Nowhere does he stay more than a night or two, taking full advantage of his frequent flyer status at American Airlines and wanting to achieve his goal of 10 mile flyer.
She meets frequent flyer Alex Goran (Vera Farmiga). They begin to meet in different parts of the country and a love affair begins between them. Living on the road, Bingham begins to think about what it's like to live in a house.
---
5) The Thin Red Line (1998) | IMDb: 7.6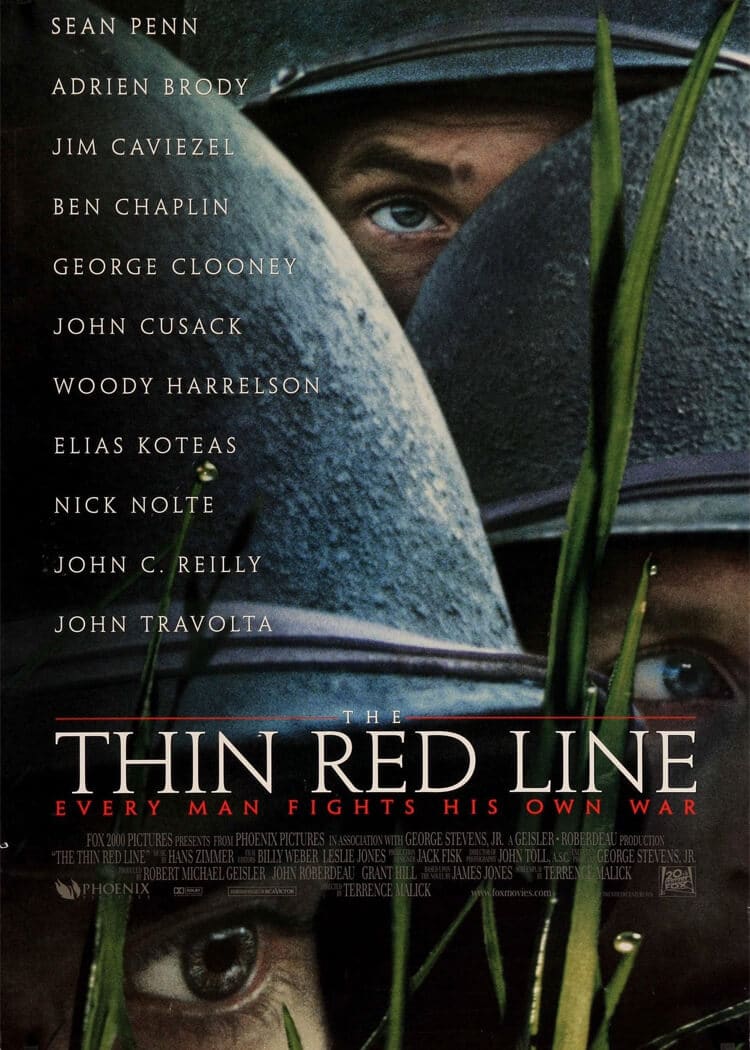 Genre: Drama, History, War
Director: Terrence Malick
In the movie, which brings together the most famous names of Hollywood such as Sean Penn (Galse), John Cusack (Gaff), Adrien Brody (Five), Woody Harrelson (Keck) and John Travolta (Quintard), Clooney is a new team assigned to the vanished fleet towards the end of the movie. the commander takes the stage as captain Bosche. Witt is a US army deserter who lives peacefully with the natives of a small island in the South Pacific.
Witt joins Charlie Company, an infantry unit traveling to Gudalcanal in the Solomon Islands to attack the Japanese army. The stories of the men in the squad who come together to attack Japanese positions and their close friendship with each other in the midst of a life-or-death struggle are worth watching.
---
4) O Brother, Where Art Thou? – Where are you, Brother? (2000) | IMDb: 7.7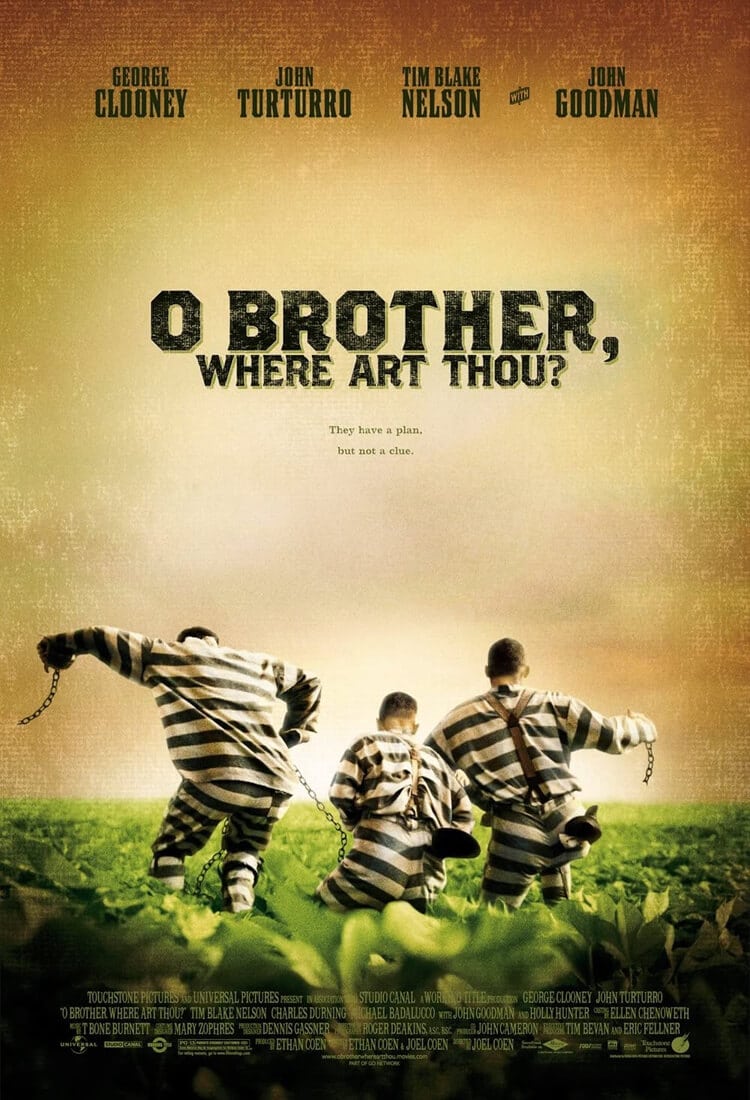 Genre: Adventure, Comedy, Crime
Director: Joel Coen, Ethan Coen
Everett McGill (George Clooney) is a prison inmate looking for escape routes in this movie from the Coen Brothers. Pete Hogwallop (John Turturro) and Delmar O'Donnell (Tim Blake Nelson) are McGill's jailmates, and McGill tells them about the treasure he says he's buried somewhere, and persuades them to escape together.
As the three of them escape from conviction together, they are followed by a police officer. In the film, which contains some irony and comedy elements, this trio encounters unexpected events on the road. One of Clooney's most successful works, O Brother, Where Art Thou, is definitely worth watching.
---
3) Gravity – Gravity (2013) | IMDb: 7.7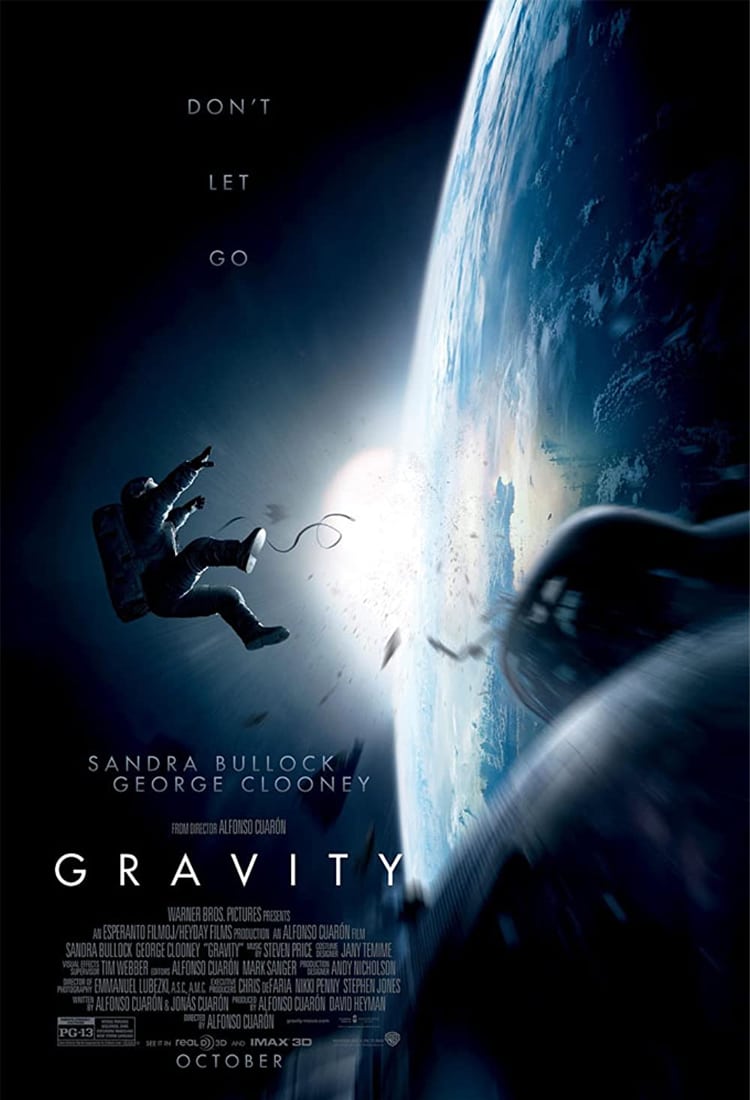 Genre: Action, Drama, Sci-Fi
Director: Alfonso Cuarón
We can't call Gravity a Clooney movie, because this movie is a Sandra Bullock movie. She won the Bullock Best Actress award for her role here. But what makes Clooney's role in the movie memorable is that it's far from a normal set environment and natural environment. Out of the spotlight, he plays the talkative and veteran Matt Kowalski.
When Kowalski, on his last space mission, goes on a routine spacewalk with Bullock, disaster strikes: the space shuttle is destroyed and the two are cut off from Earth. The film won seven awards for Best Director, collecting many of the technical awards for its gripping tale of two astronauts trapped in the vast void of outer space.
---
2) Ocean's Eleven (2001) | IMDb: 7.7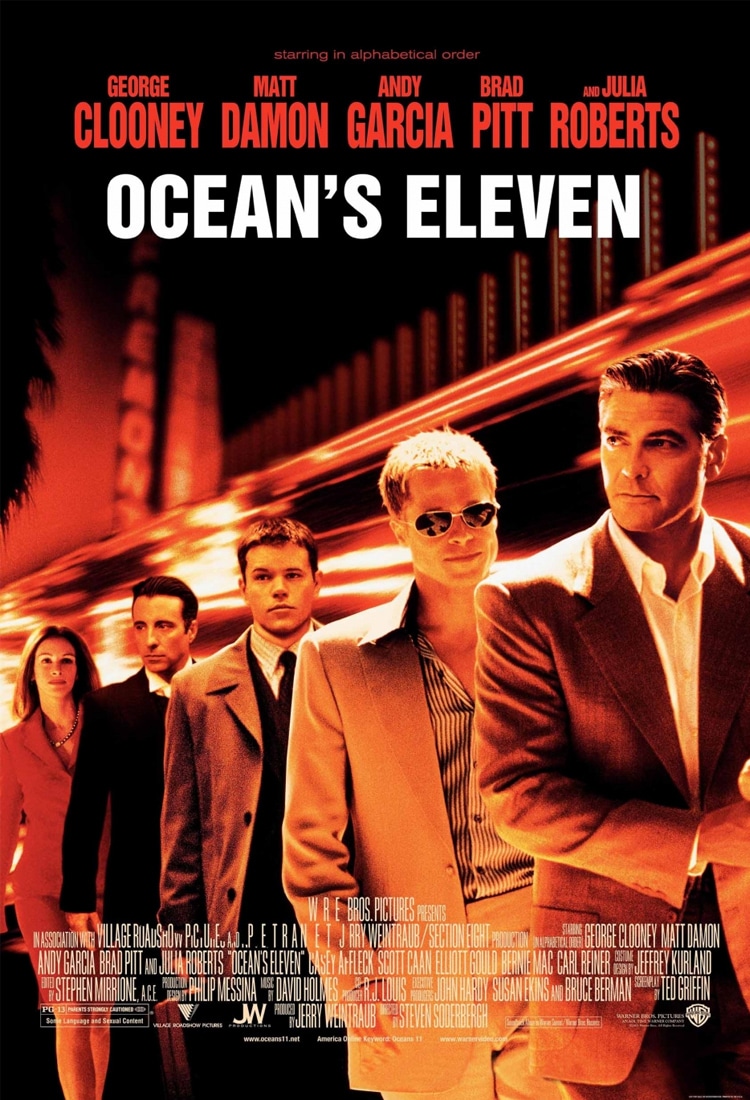 Genre: Crime, Thriller
Director: Steven Soderbergh
If you haven't watched it so far, you should definitely start this series right away. Because Ocean's Eleven is one of the best George Clooney movies. Also, Ocean's Eleven is like a star parade. The film stars George Clooney (Danny Oceans), Matt Damon (Linus Caldwell), Andy Garcia (Terry Benedict), Brad Pitt (Rusty), Julia Roberts (Tess Ocean), and Casey Affleck (Virgil Malloy).
Danny Ocean is an action man. In this role, Clooney is remembered as the disastrously poised, charismatic and entertaining mind thief who leads a team of rogue robbers in elaborate Vegas heists in financial risks, dangerous missions. He is such a unique character that you can't even imagine this trilogy without Clooney.
---
1) Fantastic Mr. Fox – Yaman Fox (2009) | IMDb: 7.9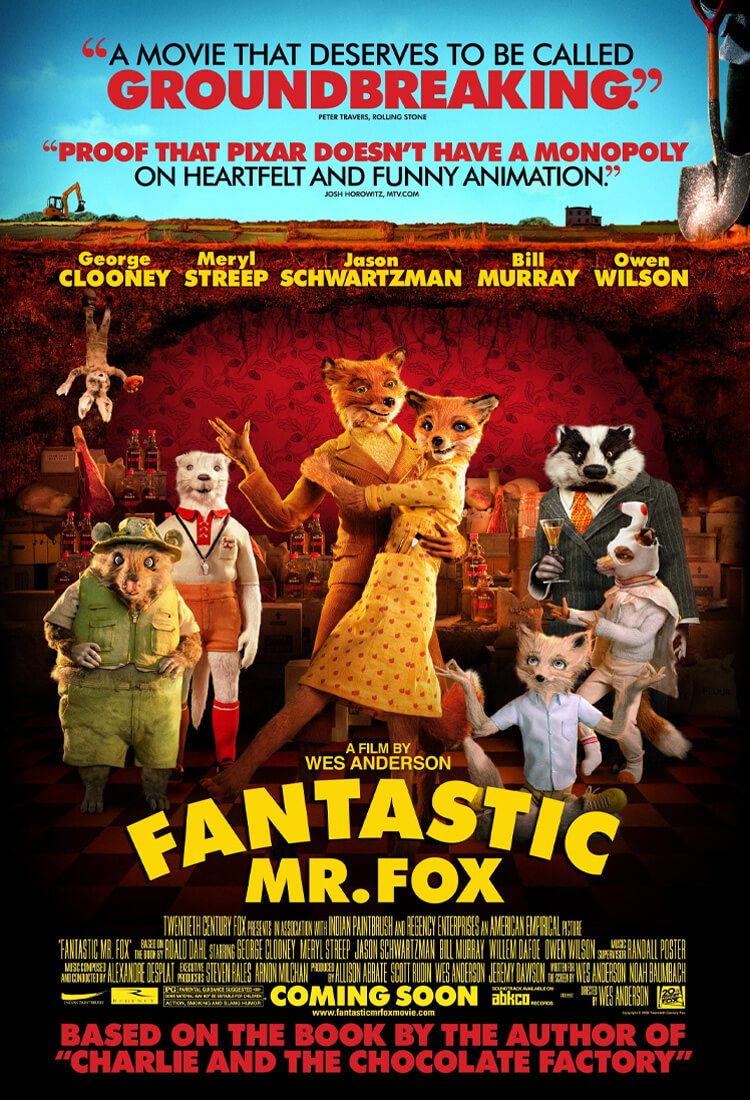 Genre: Adventure, Comedy, Animation
Director: Wes Anderson
We know Clooney is fun to watch. So, does watching it in a different form give you the same pleasure? Ronald Dahl's beloved children's novel "Fantastic Mr. Fox" and turns Clooney into a grumpy fox. Mr. Fox is a chicken thief who works as a newspaper columnist.
This stop-motion movie is a little different from other animated movies released before or after. The scenes that progress like a picture book add incredibly human qualities to the animal characters. With Clooney's characteristic voice, a rich cast that includes Meryl Streep and Bill Murray, it turns out to be quite a quality work. Fantastic Mr. Fox is the strangest of all George Clooney movies.
---
This post is also available in: Türkçe Français Español Deutsch