Born in Spain in 1949, Pedro Almodovar is arguably the most important filmmaker and director to come out of Spain. After making her debut with the low-budget Pepi, Luci, Bom and Other Girls Like Mom (1980), she has been successful in making provocative films for a decade. He even qualified as a director, culminating with his first international success, Women on the Verge of a Nervous Breakdown (1988).
Pedro Almodovar showed sympathy for the marginalized by filling his cinematography with transvestites, transsexuals and homosexuals. He has also made a special effort to work with women and has placed actresses such as Penelope Cruz, Carmen Maura, Cecilia Roth, Victoria Abril, Marisa Paredes and Victoria Abril at the center of his work throughout his 40-year career. We have compiled all the films of Oscar-winning Spanish auteur director Almadovar for you in this list, from the first film to the last one.
---
23) Pepi, Luci, Bom and Other Girl Like Mom | (1980) IMDb: 6.2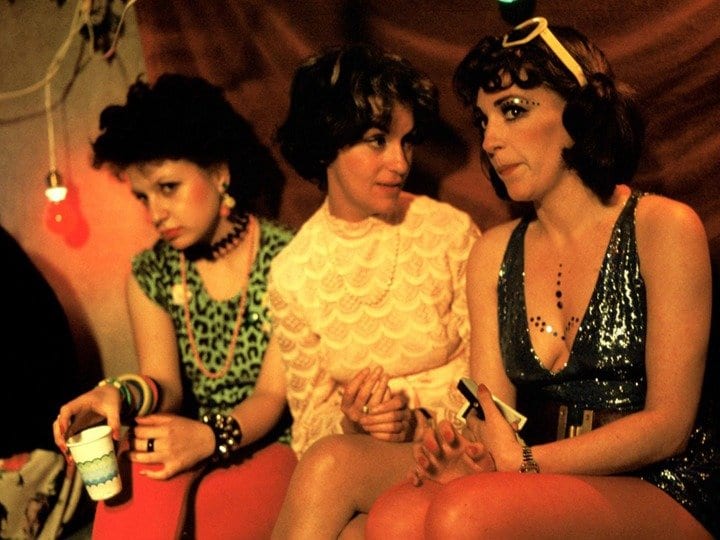 Rotten Tomatoes: 43%
Cast: Carmen Maura, Eva Siva, Alaska
In the first feature film written and directed by Pedro Almadovar, the lives of three strangers intersect in the city of Madrid in the 1980s. The film was shot in 16mm on a very limited budget. '80s star Carmen Maura (Pepi) grows marijuana illegally in her home. Pepi is raped by the police officer (Felix Rotaeta), who learns about this.
To get revenge, he befriends the officer's abusive wife, Luci (Eva Siva). She tries to persuade Luci to leave her husband with the help of her perverted friend Bom (Olvido Gara). Although the film was shot in 1980, it was not released in the United States until 1992, when Almadovar rose to fame.
---
22) Labyrinth of Passion – Labyrinth of Passion | (1982) IMDb: 6.2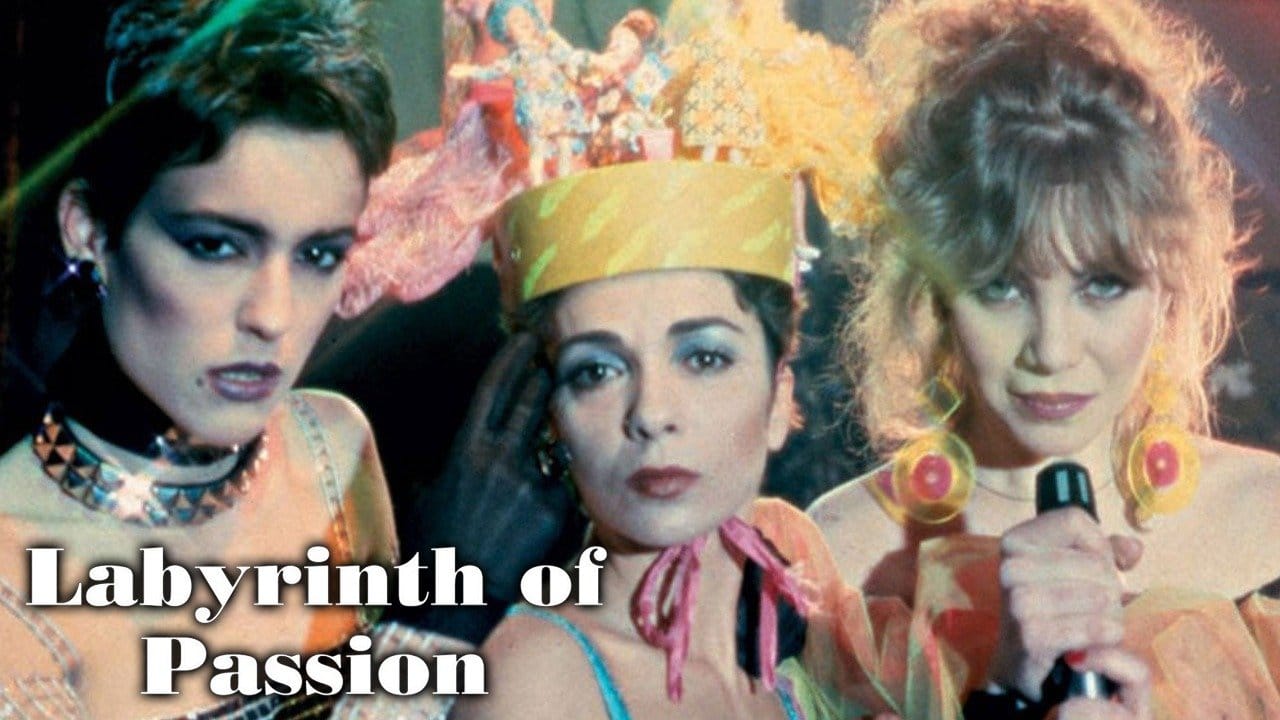 Rotten Tomatoes: 92%
Cast: Cecilia Roth, Imanol Arias, Antonia Banderas
Pedro Almodovar began to build on the gaudy aesthetic, airy style and exuberant energy that made him famous with his second feature film. Produced on a slightly larger budget than its debut, "Labyrinth of Passion" has a lot of flaws, but the movie is so fun that you barely notice the flaws.
The film follows the story of nymphomaniac punk rocker Sexilia (Cecilia Roth), who falls in love with the keen sense of smell terrorist Sadec (Antonio Banderas). Although Labyrinth of Passion was negatively criticized by Spanish critics when it was published, it received full marks from the audience. The audience, who formed the fan base of Almadovar, gave the film cult status, as the scenes at the center of the criticism were handled in a funny way.
---
21) Dark Habits – Bad Habits (1983) | IMDb: 6.6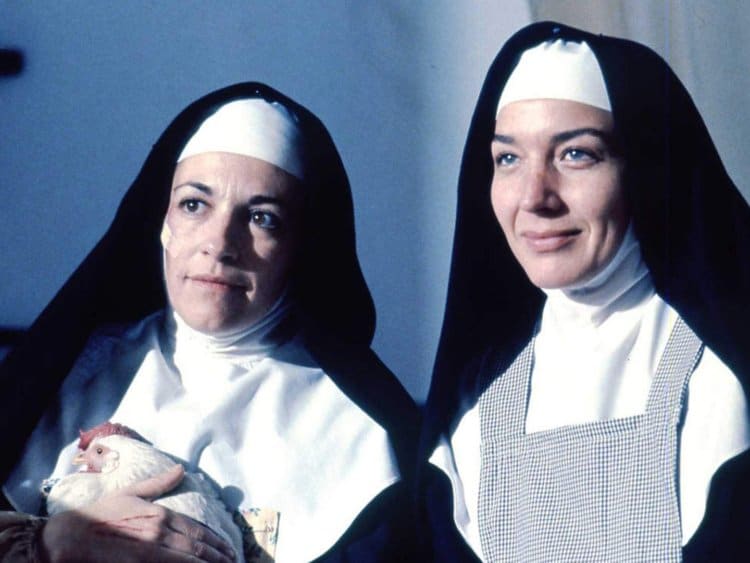 Rotten Tomatoes: 69%
Cast: Carmen Maura, Chus Lampreave, Christina Sanchez Pascual
It didn't take long for Pedro Almodovar to engage in discussions with sacred issues in his third film. The film is a comedy melodrama about nuns with bad habits in the Catholic church. A nightclub singer (Christina Sanchez Pascual) who escaped from the police after her boyfriend died of a heroin overdose, takes shelter in this church and seeks help from the nuns. The cult in the church is to serve as a refuge for "fallen women" like Yolanda. Upon her arrival at the convent, all the nuns warmly welcome Yolanda.
The Mother Superior becomes obsessed with Yolanda, and the two experience romantic bliss caused by their drug addiction. However, later Yolanda decides to change her ways. Lust for sex and drugs makes the High Priestess worse than the women she's supposed to help. Meanwhile, the monastery is falling apart and is threatened with closure. The Mother Superior thinks that drug trafficking will help the monastery maintain its independence.
---
20) What Have I Done to Deserve This? – What Did I Do To Deserve This? (1984) | IMDb: 7.2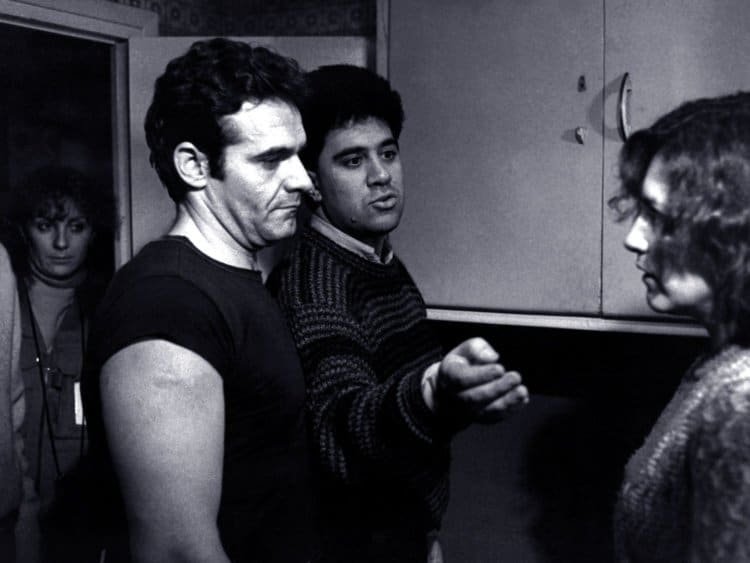 Rotten Tomatoes: 78%
Cast: Carmen Maura, Angel de Andres Lopez, Veronica Forque
Carmen Maura plays Gloria, a cash-strapped housewife in Pedro Almodovar's homage to Italian neorealism. Gloria, a chaotic Spanish cleaner, lives in an apartment with her cranky husband, Antonio (Angel de Andres-Lopez). With them are their two troubled sons and Gloria's cruel mother-in-law. Married but love-hungry and sexually frustrated, Gloria gets excited when she sees muscular men playing Kendo.
The desire to change something in his life pushes him to do different things. "What Have I Done" is Almodovar's least stylized film. This film unfolds in a specific historical setting affected by the urban problems of working class life: dense population, overcrowded apartments, unemployment (especially for women), widespread illiteracy, juvenile delinquency, crime and drug trafficking, etc.
---
19) Matador (1986) | IMDb: 7.0
Rotten Tomatoes: 92%
Cast: Assumpta Serna, Antonio Banderas, Nacho Martinez
The beautiful heroine Maria Cardenal (Assumpta Serna) is a lawyer who is fascinated by former matador Diego (Nacho Martinez) after seeing him bloodied (shot in the groin) in the ring. Years after the tragic end of his career, the crippled matador continues to yearn for his job. He teaches students at a bullfighting academy.
Angel (Antonio Banderas), one of Diego's students, tries to prove that he is a "real" man and not queer. He attempts to rape Diego's girlfriend, Eva (Eva Cobo). Unable to rape, she surrenders and falsely admits to a series of murders she didn't commit. The lawyer who came to defend Angel, who was sent to prison, is Maria. A very strong attraction begins between Diego and defense attorney Maria.
---
18) Law of Desire – Law of Passion (1987) | IMDb: 7.1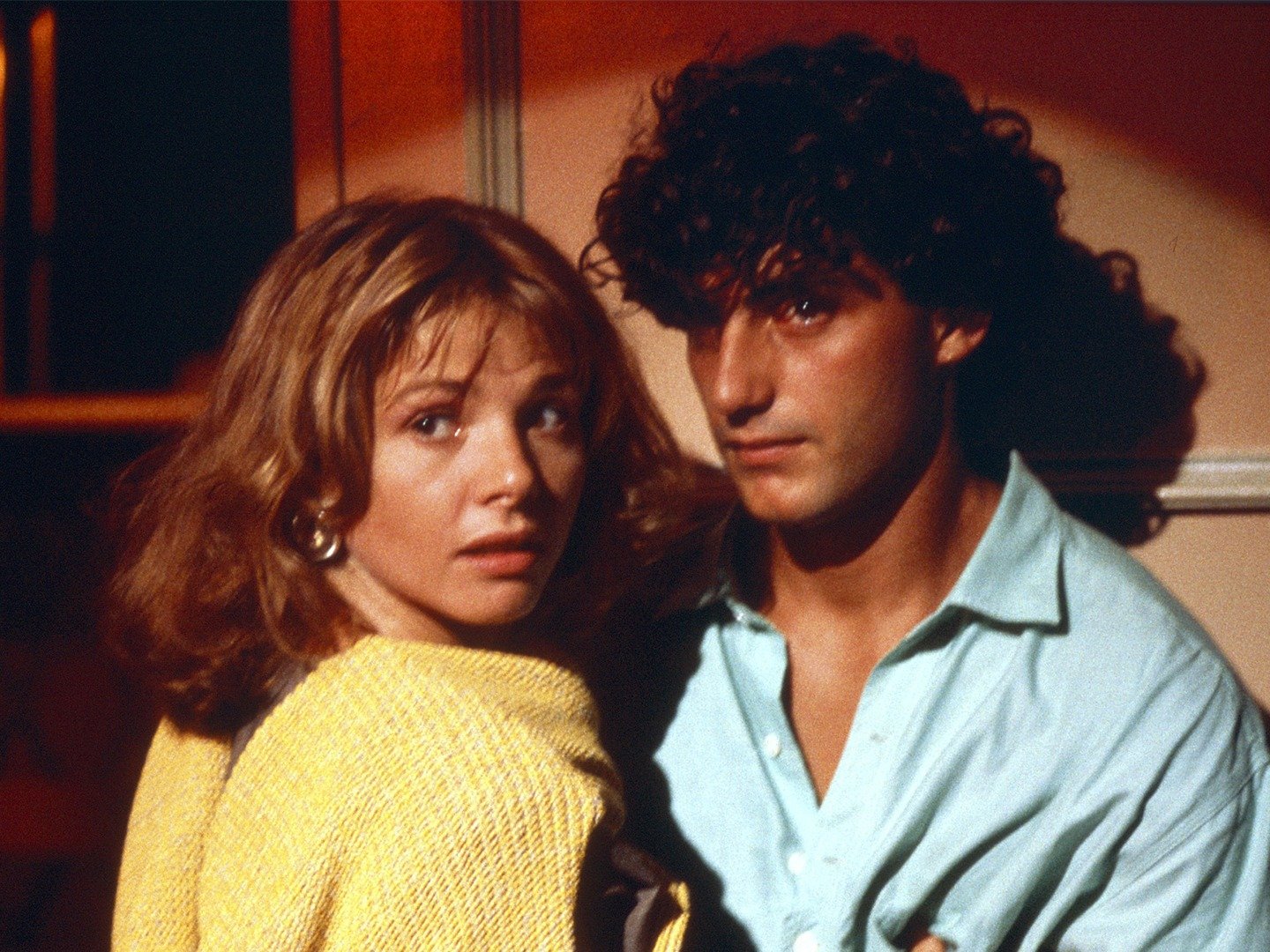 Rotten Tomatoes: 100%
Cast: Eusebio Poncela, Carmen Maura, Antonio Banderas
Law of Desire became the first Pedro Almodovar film to sell fast worldwide. Pablo breaks up with his blue-collar girlfriend, Juan (Miguel Molina), who heads south for the summer. Dissatisfied with his life and confused about his sexuality, Juan needs some time to think about his future. The narcissist Pablo insists Juan send him love letters. Meanwhile, Pablo is dating a handsome gay new girlfriend, Antonio (Antonio Banderas).
For Pablo, sex with Antonio means only sensual sex, a one-night stand, but Antonio misunderstands his intentions. She wants a long-term relationship and gets dangerously jealous when ignored or disrespected. Indeed, jealous of Juan's presence, Antonio tries to rape Juan and kills him by throwing him off a cliff.
---
17) Women on the Verge of a Nervous Breakdown – Women on the Verge of a Nervous Breakdown (1988) | IMDb: 7.6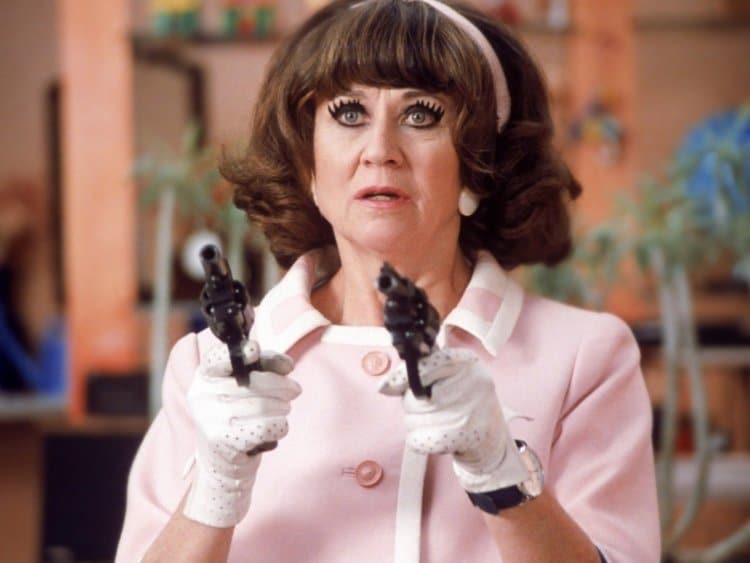 Rotten Tomatoes: 90%
Cast: Carmen Maura, Antonio Bandera, Julieta Serrano
The international blockbuster film earned Pedro Almodovar Oscar, Golden Globe and BAFTA nominations for Best Foreign Language Film, as well as Best Picture and Best Screenplay at Goya. The film is said to be the biggest box office hit in Spanish history to date. Since then, Pedro Almodovar has become the most famous Spanish director in the world, surpassing his older peers (Carlos Saura, Victor Erice) and contemporaries (Bigas Luna, Fernando Trueba) in popularity.
Based on a series of hilarious coincidences, the narrative is triggered by a single event. Ivan (Fernando Guillen), a middle-aged married man, suddenly leaves his longtime girlfriend Pepa (Carmen Maura), unaware that he is pregnant with her child. Desperate, Pepa frantically tries to find her elusive lover, first with hysterical phone messages. Pepa's Quest turns out to be a road movie filled with all kinds of transportation, taxis, cars and even motorcycles. Pepa meets many of the women in Ivan's life during the chase. Among them are Ivan's son Carlos (Antonio Banderas) and his crazy wife Lucia (Julieta Serrano).
---
16) Tie Me Up! Tie Me Down – Tie Me Down (1990) | IMDb: 7.0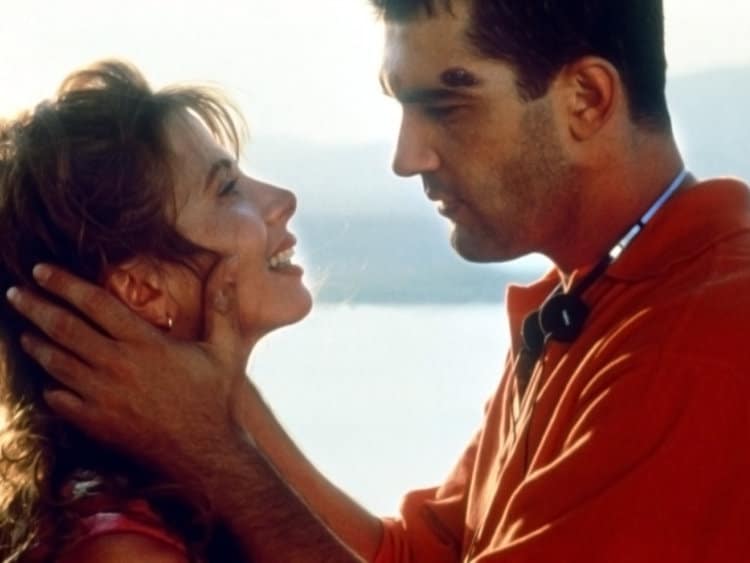 Rotten Tomatoes: 67%
Cast: Victoria Abril, Antonio Banderas, Lolas Leon
Fresh out of the mental hospital, Ricky (Antonio Banderas) sets out to reunite with the love of his life, ex-porn star Marina (Victoria Abril). The problem is that Marina doesn't remember him or the escapades they had during his years as a junkie and porn star. Determined to get Marina to love him, Ricky breaks into her apartment and ties her up. Ricky, a deranged mental patient who wants to marry Marina, is convinced it's only a matter of time before his lover returns his love.
Marina eventually falls in love with the man and proves that Stockholm syndrome can sometimes work in one's favor. Continuing Pedro Almodovar's exploration of a world dominated by women, Tie Me Up depicts a women's clique, an environment in which men exist only temporarily. Like it or not, you won't be able to forget this sadomasochistic love story for a long time.
---
15) High Heels (1991) | IMDb: 7.1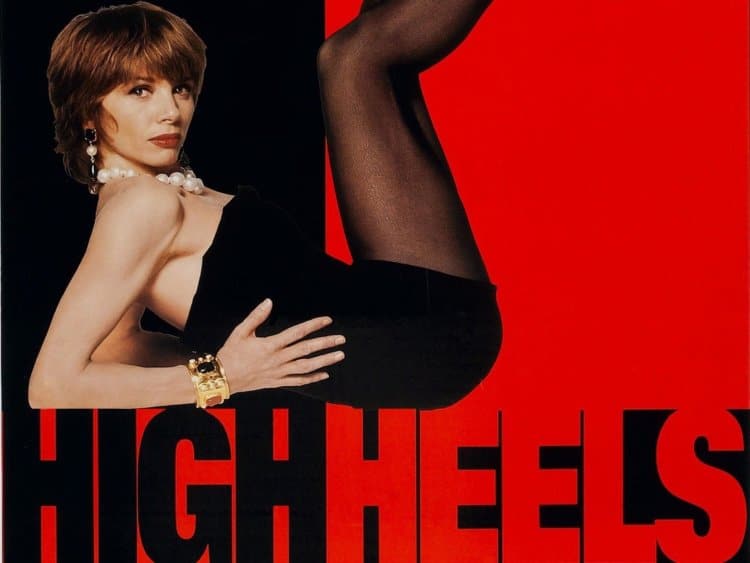 Rotten Tomatoes: 53%
Cast: Victoria Abril, Marisa Paredes, Miguel Bose
Victoria Abril stars as a TV presenter named Rebecca, a woman who anxiously awaits the arrival of her singer mother Becky (Marisa Paredes), whom she hasn't seen since childhood. Becky is eager to rekindle her relationship with her daughter after a fifteen-year separation. Diagnosed with an incurable heart condition, Becky's time may be limited. Rebecca is married to one of her mother's exes, Manuel (Feodor Atkine).
As mother and daughter begin to make up for lost time, Manuel is suddenly found dead in his home. Becky returns to Madrid after making her confession that reveals she was having an affair with her son-in-law. Rebecca is under arrest, but despite the incriminating evidence, the coroner is determined to prove her innocence. The judge arranges for Becky to see her daughter. Rebecca denies killing Manuel, but confesses to her mother that Becky killed her second husband.
---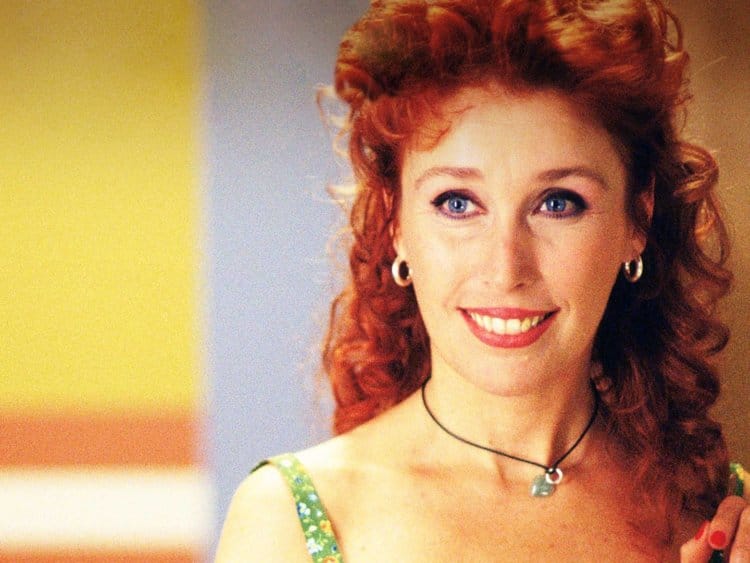 Rotten Tomatoes: 60%
Cast: Veronica Forque, Peter Coyote, Victoria Abrilvict
Nicholas (Peter Coyote), a famous American writer, brings in a beautician named Kika (Verónica Forqué) to apply make-up to the body of his recently deceased son, Ramon (Alex Casanovas). Focusing on the troubled relationship between a stepfather and his son, Kika starts her job but feels something is wrong. Ramon's skin is too hot for a dead man. When she warns Nicholas, she dismisses it as nonsense. But when Ramon suddenly opens his eyes, it turns out that Kika was right.
Pedro Almodovar's humorous approach to rape in Kika was criticized by critics who failed to understand his constant obsession with sexual assault. Kika was the director's third feature film to face charges of misogyny and abuse. It is difficult to say whether this series of criticisms had any effect on Almodovar, as the subject of rape would be prominent in many of his future films.
---
13) The Flower of My Secret (1995) | IMDb: 7.0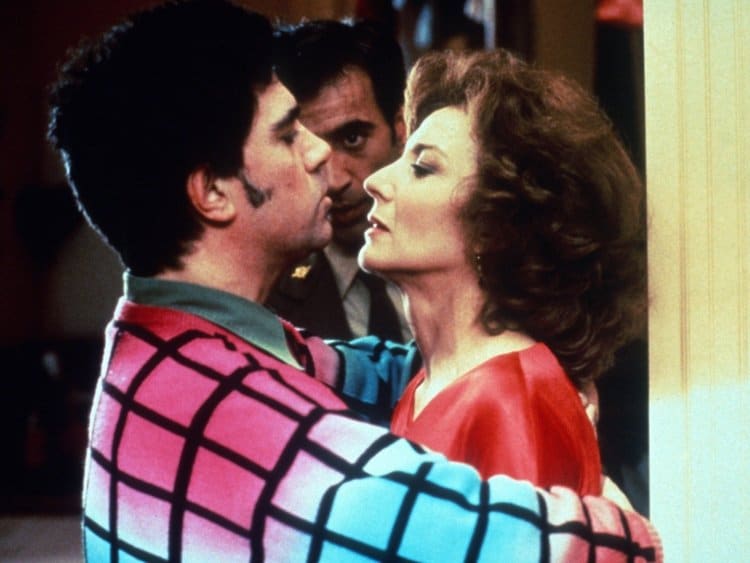 Rotten Tomatoes: 83%
Cast: Marisa Paredes, Juan Echanove, Imanol Arias
The Flower of My Secret became a kind of transitional movie for Pedro Almodovar. Because the director tried to move away from the themes that made him famous and move on to a more dramatic storytelling. Marisa Paredes plays a writer (Leo Macias) who writes worthless romance novels under a pseudonym whose personal life is in shambles. As her marriage collapses and her family squabbles, she finds solace in working as an editor for a newspaper. However, he is experiencing a midlife crisis. Meanwhile, the newspaper's shy managing editor Angel (Juan Echanove) falls in love with her.
The film is what some critics consider to be Pedro Almodovar's first truly "mature" work. Because it lacks visual excesses or weird humor. The heroine, for example, is more mature than the heroine in her previous movie, Kika. It's also the only Almodovar painting with no sex in it!
---
12) Live Flesh – Naked Skin (1997) | IMDb: 7.4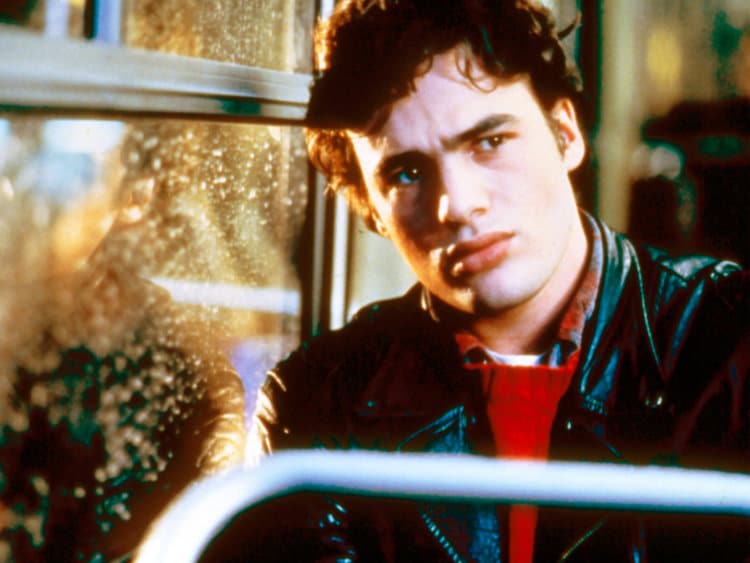 Rotten Tomatoes: 81%
Cast: Javier Bardem, Francesca Neri, Penelope Cruz
The story takes place today when 20-year-old Victor (Liberto Rabal) works as a pizza delivery boy. Victor is excited about his possible date with Elena (Francesca Neri), but Elena turns him down. Like many of Pedro Almodovar's driven and horny men, Victor breaks into Elena's apartment. In the ensuing argument, Elena shoots, but no one gets hurt. Panicked, Victor takes Elena hostage. Several police officers and an elderly police officer, Sancho, try to get the gun.
Another shot is fired, this time wounding young cop David (Javier Bardem). Victor goes to jail for causing David's paralysis. Released from prison six years later, Victor seeks revenge on the now married David and Elena. Victor volunteers at a shelter for homeless children, which is "coincidentally" run by Elena.
---
11) All About My Mother – All About My Mother (1999) | IMDb: 7.9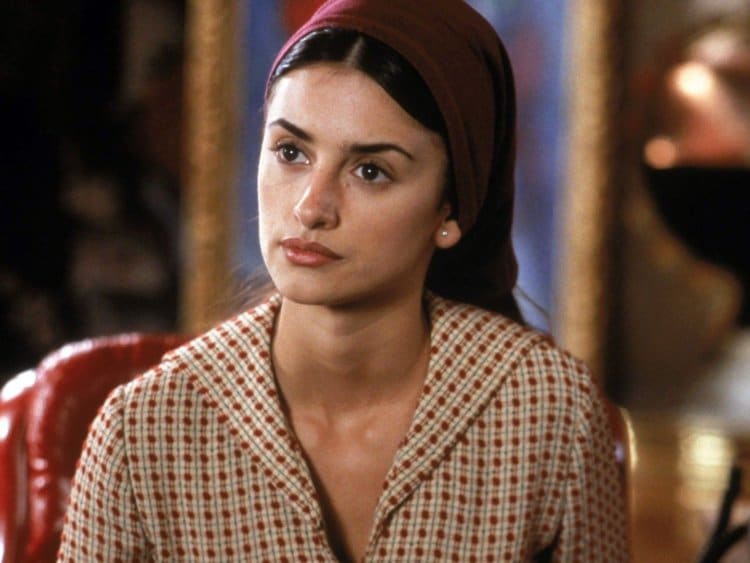 Rotten Tomatoes: 98%
Cast: Cecilia Ruth, Eloy Azorin, Marisa Paredes
It is the first Pedro Almodovar film to be screened at the Cannes Film Festival. He won the Cannes Best Director Award for this successful film, but many critics felt it should have won the Palme d'Or. "All About My Mother" became Almodovar's second and first film to be nominated for an Oscar for Best Foreign Language Film. Almodovar has always been famous for its female characters, and this movie has its richest cast of heroines: Ruth, Paredes, Penelope Cruz.
A woman's melodrama on the surface, the film covers all emotions: loss, grief, reconciliation, friendship and redemption. It depicts a circle of women who face all manner of sicknesses with strong courage, such as terminal illness (AIDS), abandonment by husbands and lovers, old age and dementia, unplanned pregnancy and death. The well-balanced film combines comedy and drama, emotion and humanity in equal measure. All are contained in a multi-layered narrative of extraordinary integrity and emotional strength.
---
10) Talk to Her (2002) | IMDb: 7.9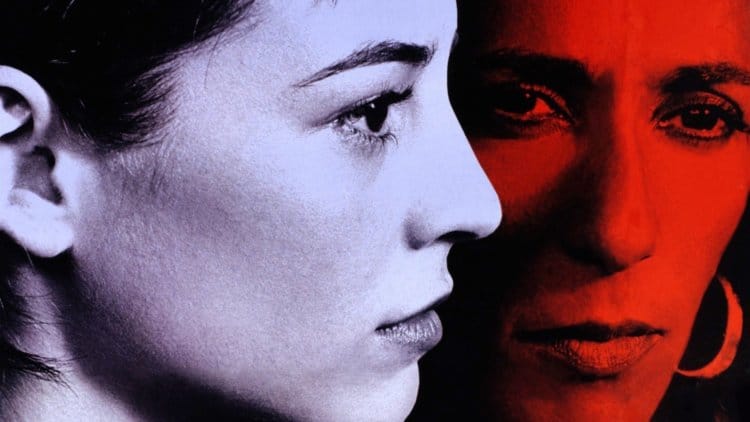 Rotten Tomatoes: 91%
Cast: Javier Camara, Dario Grandinetti, Rosario Flores
Showcasing Almodovar's humanism at its highest level, this fourteenth film is an intimate exploration of the friendship between two heterosexual men who come together under unusual but strangely similar circumstances. These two men, a journalist (Dario Grandinetti) and a nurse (Javier Camara), form a bond while keeping watch over comatose women. One of the two women in a coma is bullfighter Lydia (Flores), and the other is a ballerina Alicia (Watling).
It's a fascinating, emotionally complex, and deeply disturbing film in its sympathetic portrayal of a rapist. This internationally acclaimed drama brought Pedro Almadovar an Academy Award for Best Original Screenplay, as well as a Golden Globe and BAFTA Awards for Best Foreign Language Film.
---
9) Bad Education – Bad Education (2004) | IMDb: 7.4

Rotten Tomatoes: 88%
Cast: Fele Martinez, Gael Garcia Bernal, Daniel Gimenez Cacho
A dazzling and exhilarating dark melodrama, like Hitchcock's Vertigo. It is a vivid, dazzling mystery with a transgender character at its center. However, it also recounts cases of sexual abuse in the Catholic Church and its lasting effects. It cannot be said that Bad Education is a difficult and depressing movie to watch. Quite the contrary, the film is full of hilarious moments, with hilarious dialogues delivered extraordinarily by the lead actor, Gael García Bernal.
When an old friend brings filmmaker Enrique Goded (Fele Martínez) a semi-autobiographical screenplay about their adolescence, Enrique is forced to reminisce about his youth at a Catholic boarding school. Combining past and present, the screenplay focuses on a transvestite actress (Gael García Bernal) who reconnects with her primary school crush. The confrontation with the past fostered by this chance encounter brings to light the character's childhood sexual victimization and the trauma of closing her sexual orientation.
---
8) Volver – The Return (2006) | IMDb: 7.6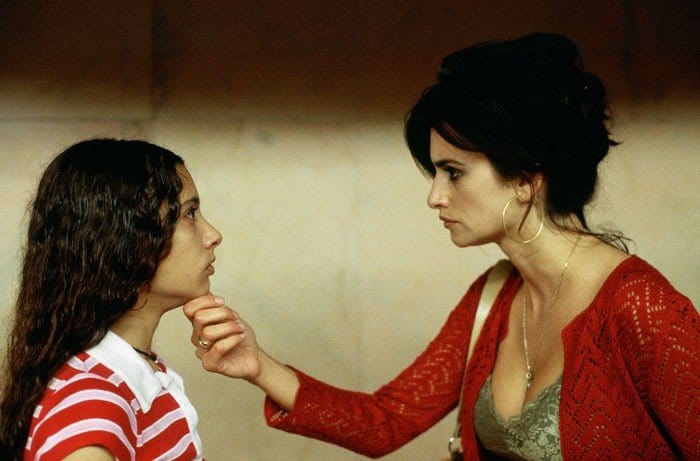 Rotten Tomatoes: 91%
Cast: Penelope Cruz, Carmen Maura, Chus Lampreave
Penelope Cruz plays Raimunda, a working-class mother who goes to great lengths to protect her little daughter (Yohanna Cobo). Raimunda lives in Madrid with her husband Paco and daughter Paula. Their sister Sole (Lola Dueñas), who for years makes a living as a hairdresser and runs an illegal beauty salon in her home, lives near them. Their mother (Carmen Maura), whom they believe died in a fire with her husband, suddenly appears as a ghost. He begins to interact first with Sole, then with his grandson, and finally with Raimunda.
As a genre film, "Volver" is neither surreal nor comedy, but it has elements of both. It shows how the living and the dead coexist without any tension or dissonance, resulting in situations that are both funny and emotional. Almodovar describes how the dead continue to affect the living. It shows the seriousness of the living in their handling of the rites of honoring the dead, and that although the dead are buried in the ground, they never disappear from the existence of the survivors, never truly die, in both literal and symbolic ways.
---
7) Broken Embraces – Broken Embraces (2009) | IMDb: 7.2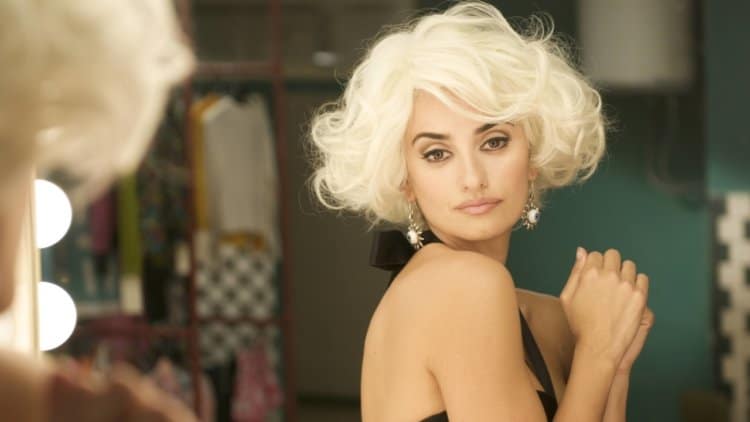 Rotten Tomatoes: 82%
Cast: Penelope Cruz, Lluis Homar, Blanca Portillo
Almodovar's most expensive film to date, Broken Embraces, revisits old themes that have intrigued him for decades. The film combines the three genres of amour fou, crime-noir and black comedy. Broken Embraces is reminiscent of a Russian doll matryoshka, with each new sub-event revealing a surprising secret. The film earned BAFTA and Golden Globe nominations for Best Foreign Language Film.
The death of Ernesto Martel (José Luis Gómez) starts a chain of events that forces a man to confront his past. Before Harry Caine (Lluis Homar) went blind, one film director who often worked with Ernesto was Mateo Blanco (Lluís Homar). Ten years ago, Ernesto and Mateo's friendship turned into a war for Lena (Penélope Cruz), Ernesto's mistress and Mateo's secret lover. Full of many characters and sub-events and fictionalized as a movie within a movie, Broken Embraces is a work in which the director collects almost everything he knows about cinema in a single text.
---
6) The Skin I Live in (2011) | IMDb: 7.6
Rotten Tomatoes: 81%
Cast: Antonio Banderas, Elena Anaya, Marisa Paredes
A talented plastic surgeon, Dr. Robert Ledgard (Antonio Banderas) has been trying to develop a new skin that could save the lives of burn victims since his beloved wife was horribly burned in a car accident. 12 years later, Ledgard creates skin that protects the body but is still sensitive to the touch. With the help of his faithful maid, Marilla (Marisa Paredes), Ledgard tests his creation on Vera (Elena Anaya), who is imprisoned against her will at his villa.
The Skin I Live in is the director's first real tragedy, a horror drama devoid of humor or soft touches. The film takes the Frakenstein-like tale to its most gruesome extremes, justifying cinema's label of brutality for the first time. The film, which had its world premiere at the 2011 Cannes Film Festival, was also screened at the Toronto Film Fest. The film won a BAFTA and, though overlooked by the Oscars, was nominated for a Golden Globe for Best Foreign Language Film.
---
5) I'm So Excited! – I Will Play My Mind (2013) | IMDb: 5.6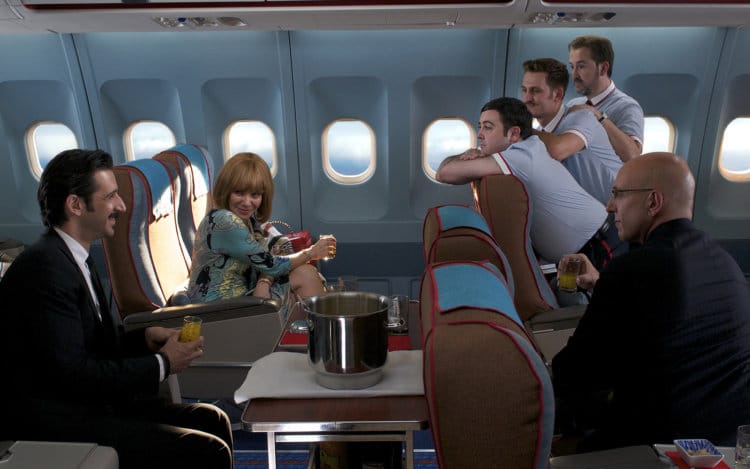 Rotten Tomatoes: 49%
Cast: Antonio de la Torre, Hugo Silva, Javier Camara
After a brief scene starring Penelope Cruz and Antonio Banderas as airport workers, the action moves 10,000 feet up into a plane filled with neurotics. In this comedy about fear and desire, the plane from Spain to Mexico has to go off course due to a technical malfunction. The pilots, seasoned, seasoned professionals, are scrambling to find a solution with their colleagues at the Control Center.
The crew team tries to keep the passengers calm as the plane circles La Mancha (both the film's writer-director's and Don Quixote's territory). Three cool flight attendants tucked into over-stretched uniforms: Joserra (Javier Camara), nervous who can't lie; skinny Ulloa (Raul Arevalo) and overweight Fajas (Carlos Areces) carrying a portable altar where travelers pray for their souls. The absurd passengers filling the plane include a cunning hit man, a corrupt businessman (Guillermo Toledo), a former prostitute (Cecilia Roth), and a virgin psychic (Lola Dueña) who raped a sleeping passenger.
---
4) Julieta (2016) | IMDb: 7.1

Rotten Tomatoes: 83%
Cast: Emma Suarez, Adriana Ugarte, Daniel Grao
Adriana Ugarte (Julieta Joven) stars as a young woman in this film based on three short stories set in Canada by Nobel Prize winner Alice Munro. Emma Suarez (Julieta) stars as the lead character, a middle-aged woman who goes to great lengths to reconnect with her estranged daughter. A rather bleak love story, Julieta depicts a woman who falls in love, gives birth to a child out of wedlock, and then experiences a series of disappointments and tragedies involving the loss of the two men she had.
With flashbacks, we understand the great pain that has made Julieta's life worse. The relationship between a mother and her estranged daughter, intertwined memories of the past and present, takes the audience on an exciting journey. When Julieta premiered at the 2016 Cannes Film Festival, there was much talk of Almodovar's name being listed in the Panama Papers earlier that week. The film was nominated for Best Foreign Language Film at the BAFTA, although it was overlooked at the Oscars.
---
3) Pain and Glory – Pain and Glory (2019) | IMDb: 7.5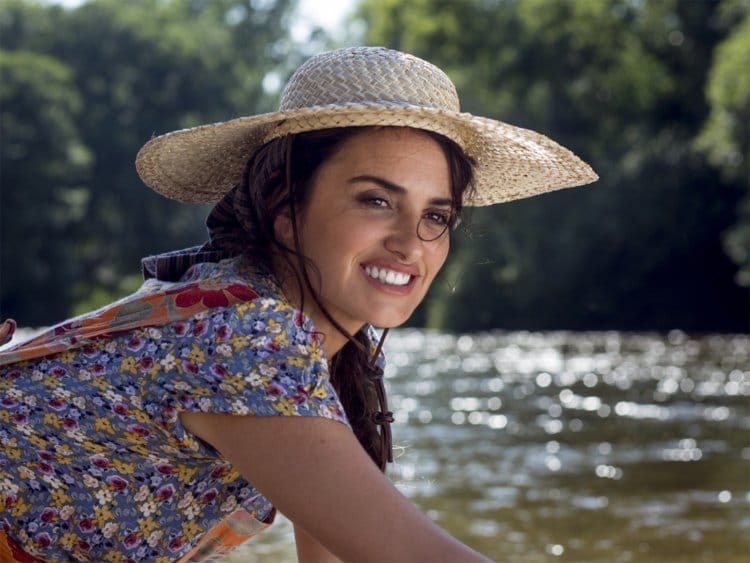 Rotten Tomatoes: 96%
Cast: Antonio Banderas, Penelope Cruz, Asier Etxeandia
Many of Almodóvar's films feature details of his own life and career, but this one is more autobiographical than most. In his career best performance (his performance won a number of awards, including best actor at Cannes), Banderas plays Salvador Mallo, an elderly film director with health and creative problems.
The director's encounter with an old friend (there's a scene where Salvador reunites with an old love feels so intimate that you almost feel like you shouldn't be in the room) triggers him to reminisce about some of his past life. Childhood, erotic awakening, '80s Madrid, drugs, first loves, second loves and many more are revealed in flashbacks.
---
2) The Human Voice – Human Voice (2020) | IMDb: 6.9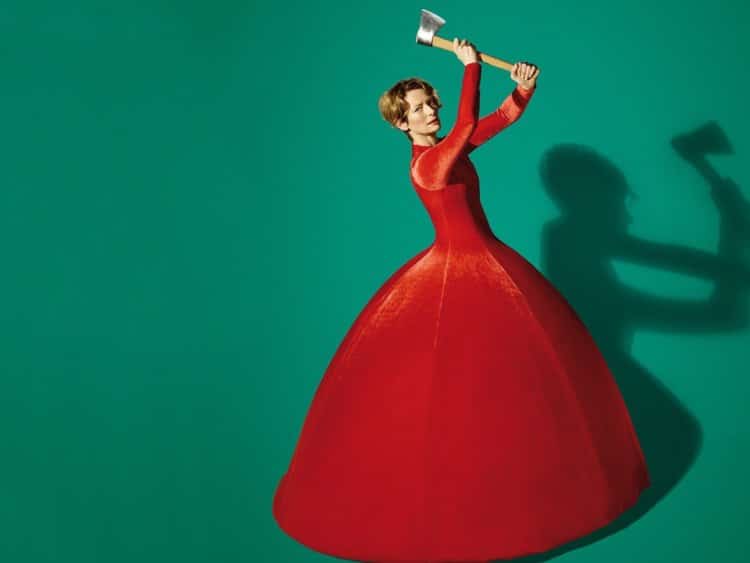 Rotten Tomatoes: 97%
Cast: Tilda Swinton, Augustin Almodovar
Almadovar's 30-minute short film is an adaptation of a Jean Cocteau play staged in 1930. There is perhaps no actress in the world more suitable for the director's debut in English than Tilda Swinton. Swinton takes on the role of Cocteau's unsung hero; Her boyfriend has been gone for three days. The woman was abandoned by her lover without even saying goodbye. He is sitting with his things packed in two suitcases. The man also left his dog. The animal is restless, unable to understand where its master is going. The woman is desperately waiting for the man to say goodbye to her.
---
1) Parallel Mothers (2021) | IMDb: 6.7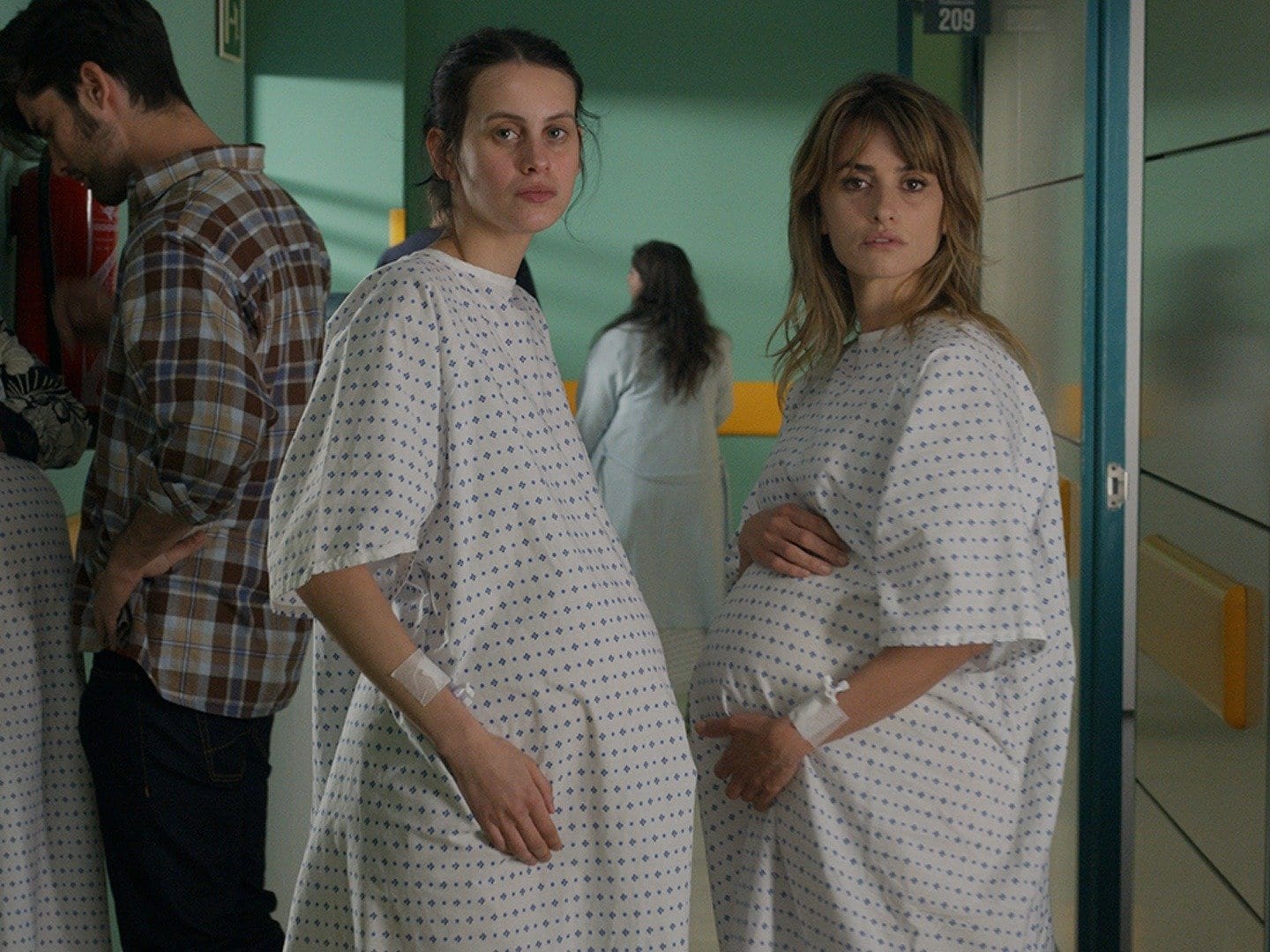 Rotten Tomatoes: 100%
Cast: Penelope Cruz, Aitana Sanchez-Gijon, Israel Elejalde
Two women, Janis (Cruz) and Ana (Milena Smit), meet in a hospital room where they are going to give birth. They are both single and accidentally got pregnant. Janis is middle-aged, has no regrets and is very happy. As a teenager, Ana is scared, regretful, and traumatized. Janis tries to encourage her as she moves like sleepwalkers through the hospital corridors. The conversation between them will form a very close bond that develops by chance, becomes complicated and changes their lives in a decisive way.
This post is also available in: Türkçe