Emma Stone movies are movies where adventure sometimes takes place at the heights of love. Successful actress was born in 1988. Growing up in Arizona, Stone started his acting career in 2000 with the play called Wind in Söğütlük. Continuing to act in the television movie The New Partridge Family in 2005, Stone was awarded the Young Hollywood Award in 2007 for the movie Too Bad. We have compiled for you the most popular films of the successful actor who climbed the acting ladder one by one. We wish you a good viewing.
---
1) La La Land – City of Lovers (2013) | IMDb: 8.0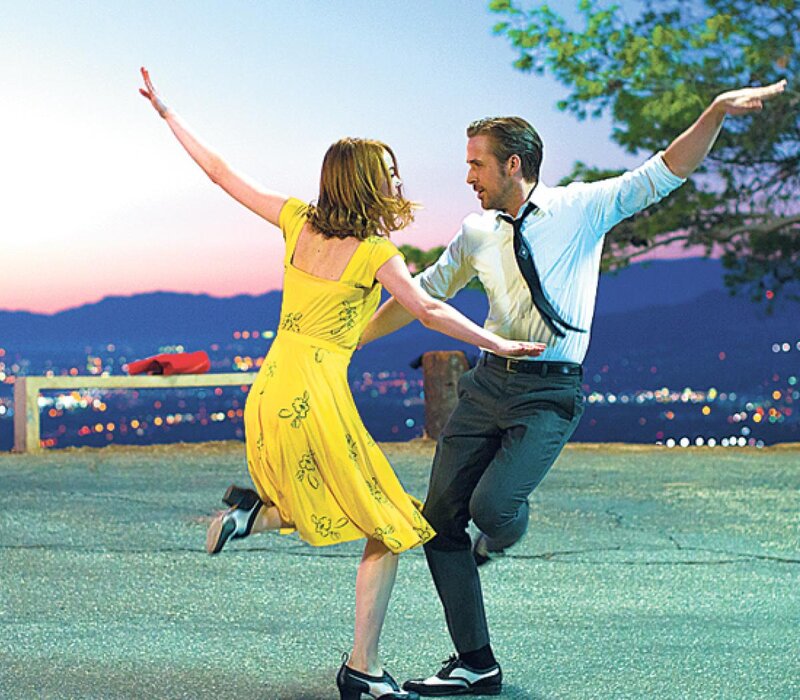 Director: Damien Chazelle
Other Cast: Ryan Gosling , Amiee Conn, Terry Walters
La La Land has recently become the first movie that comes to mind when Emma Stone movies are mentioned. Sebastian and Mia are two art lovers. The paths of these two, who follow their passion for art, unaware of each other, cross one day in traffic. The duo, whose paths cross in Los Angels, begin to support each other to realize their dreams. Sebastian's biggest dream is to open a club where jazz resonates. Mia, on the other hand, wants to climb in her acting career by proving herself by participating in acting auditions. When the two come together, they watch their lives evolve into completely different directions, slowly drifting away from their dreams without realizing it.
---
2) The Help – Color of Emotions (2011) | IMDb: 8.0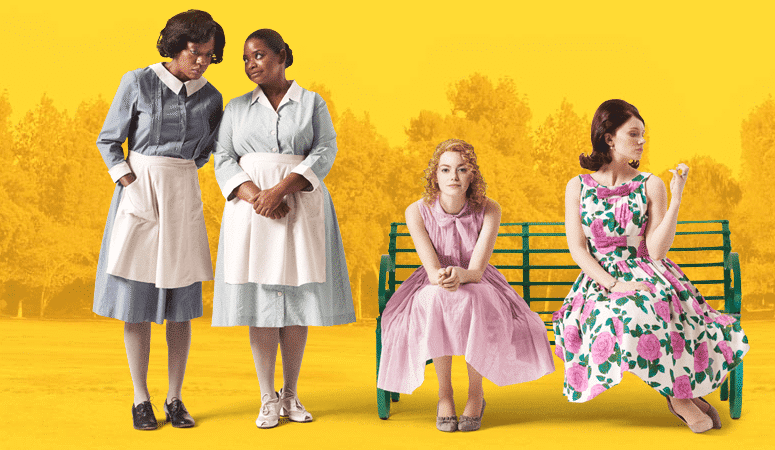 Director: Tate Taylor
Other Cast: Viola Davis, Octavia Spencer, Bryce Dallas Howard
It is the story of three women who start working together around a project. Eugenia Phelan does not want to get married and have children like her peers after receiving a good education. Phelan's aim is to be a good writer, who is looking for opportunities to work in her field. He starts working as a columnist for a small newspaper. His family, on the other hand, is not happy at all. He asks for help from Aibileen, who is a maid at a friend's house, to write an article about the tricks of household chores, which he will write in the newspaper. She writes what she learned by interviewing him. However, some of the stories he listens to meanwhile lead him to a completely different project.
---
3) The Amazing Spider-Man – The Amazing Spider-Man (2012) | IMDb: 6.9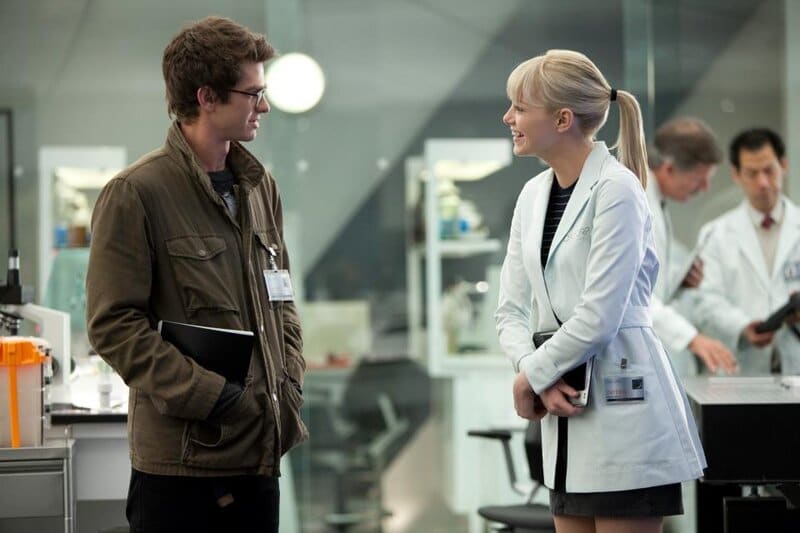 Director: Marc Webb
Other Cast: Andrew Garfield, Rhys Ifans, Sally Field
Since Peter Parker was abandoned by his family, he begins to live with his uncle and aunt. Parker, who is very weak in bilateral relations in social life, "Who am I?" seeks the answer to the question. Along with his identity crisis, he is madly in love with a girl named Gwen Stacy. He spends his day and night thinking of her. Wanting to know all the facts about his mother and father, Parker turns to his father's former partner, Dr. He meets Curt Connor. This encounter takes him on an adventure.
---
4) The Amazing Spider-Man 2 – The Amazing Spider-Man 2 (2014) | IMDb: 6.6
Director: Marc Webb
Other Cast: Andrew Garfield, Dane DeHaan, Jamie Foxx
Peter Parker, now Spider-Man, realizes his heroic powers and faces his responsibilities. He has to work to fulfill his responsibilities while trying to take care of Gwen, the woman he has a crush on. While trying to protect New York, Electro emerges who will make a big difference for New York. Parker must defeat his fierce enemy and protect his city. In this fight, he must especially protect Gwen. However, his enemies try to defeat Peter by threatening Gwen.
---
5) Cruella (2021) | IMDb: 7.4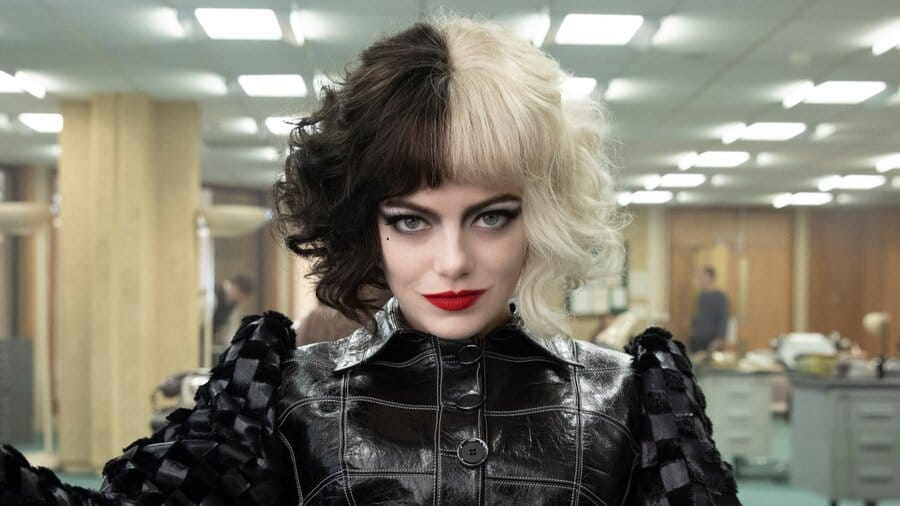 Director: Craig Gillespie
Other Cast: Emma Thompson, Joel Fry, Paul Walter Hauser
Cruella is one of the films that made quite a splash among Emma Stone's films. Estella is a very talented girl. It is her biggest dream to be admired for her designs and to make her name known to everyone. Highly intelligent and creative, Estella is also a swindler. Meeting two thieves changes her whole life. While Estalla is trying to make a life for herself in London, she meets and admires the intimidating fashion designer Baroness von Hellman. However, this meeting revives Estalla's evil side and transforms her into Cruella.
---
6) Birdman – The Unexpected Virtue of Ignorance (2014) | IMDb: 7.7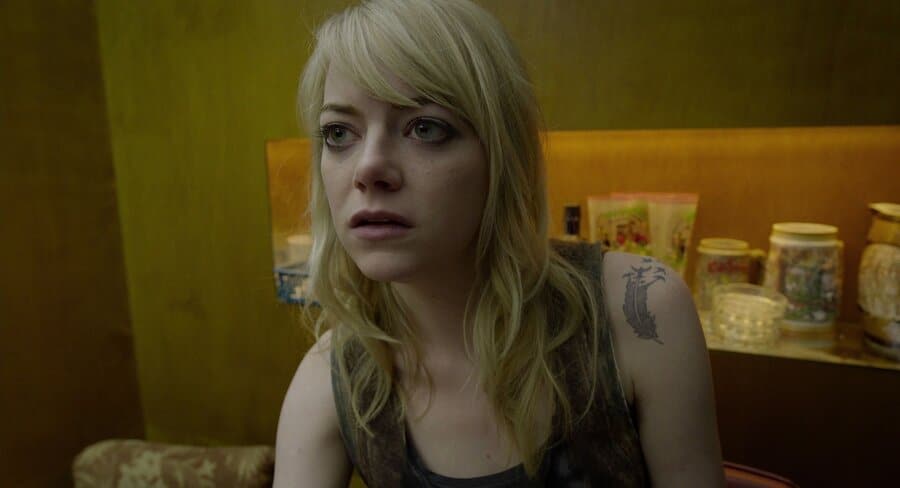 Director: Alejandro González Inárritu
Other Cast: Michael Keaton, Kenny Chin, Jamahl Garrison-Lowe
Riggan, who became famous with the Birdman series, is preparing for the play he will direct on Broadway. A little while before they go on stage, one of the actors is injured. He urgently needs to find another player to replace him. At the suggestion of his friends, he signed with the unforgettable actor Mike Shiner. While all Riggan has to do now is to complete the final preparations for the game, Shiner has to deal with his girlfriend Laura and his perfectionist ex-wife Sylvia. A tough fight awaits Riggan, who is doing his best to catch up with his old reputation with the game.
---
7) Zombieland (2009) | IMDb: 7.6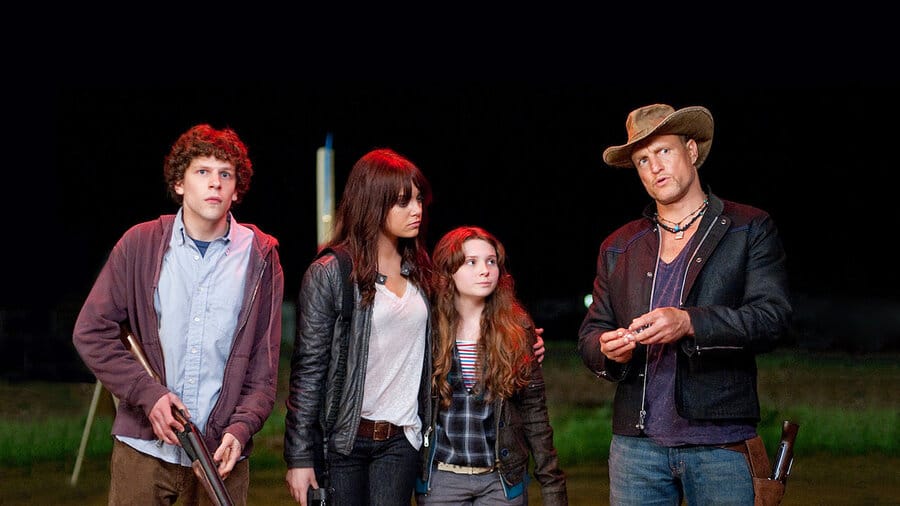 Director: Ruben Fleischer
Other Cast: Woody Harrelson, Jesse Eisenberg, Abigail Breslin
Zombieland is one of the films of Emma Stone where you will experience the adventure at its peak. Are zombie movies just horror movies ? Zombieland is a comedy and adventure zombie movie. It is not that easy to escape from the zombies invading the world. Columbus is quite the coward. However, the rules he follows allow him to escape from the zombies and he survives. Tallahassee, on the other hand, loves to hunt zombies and will do anything to eat the last remaining Twinkie cupcakes. Witchita and her sister Little Rock, who survived, continue to live by robbing people. The paths of the quartet cross and the adventure begins.
---
8) Zombieland 2 (2019) | IMDb:6.7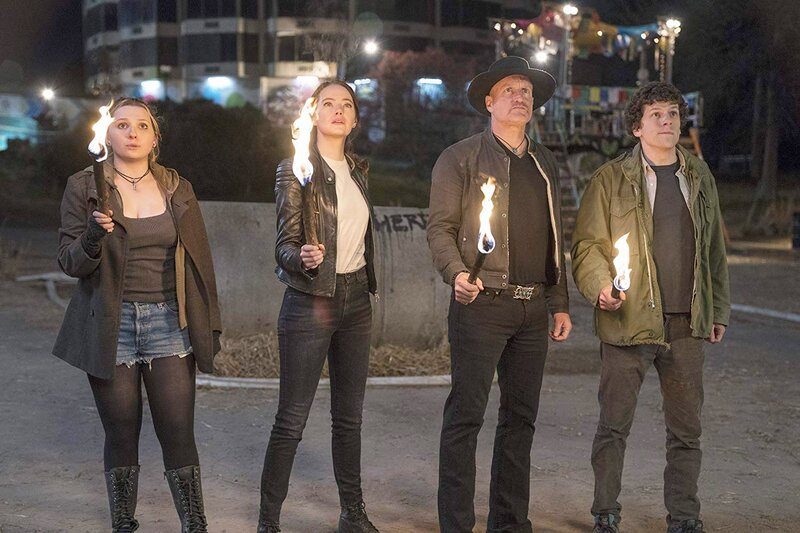 Director: Ruben Fleischer
Other Cast: Woody Harrelson, Jesse Eisenberg, Abigail Breslin
Columbus and his teammates continue to resist the zombies invading the world. The second movie of Zombieland, which is both funny and frightening, met with the audience after 10 years.
---
9) Gangster Squad – Criminal Gang (2013) | IMDb: 6.7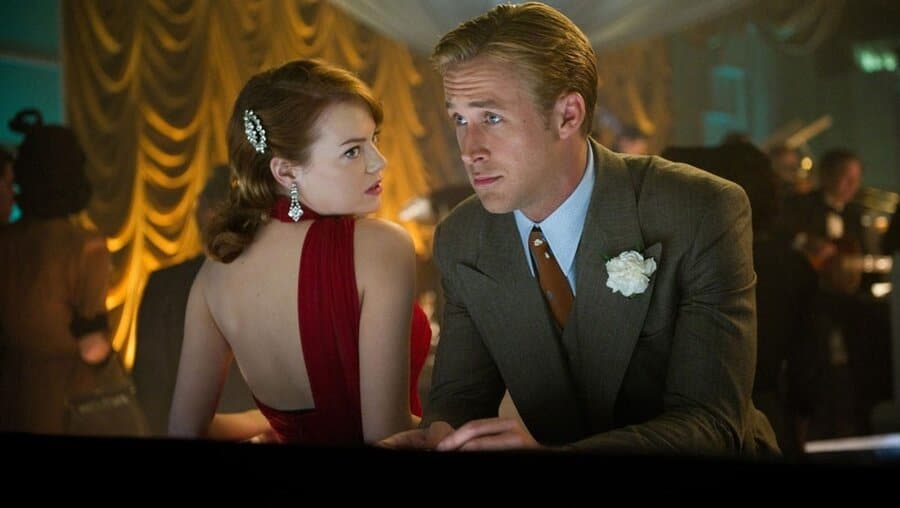 Director: Ruben Fleischer
Other Cast: Sean Penn, Holt McCallany, Wade Williams
Mickey Cohen is a very mean and cruel person. Cohen, who took Los Angeles under his control in 1949, carries out the drug, weapons and women's trade from one hand. While doing these things, Cohen takes the mafia, the police and some politicians behind him. No one in the Police Department makes Cohen's job difficult, but rather helps. But outside backup lieutenants John O'Mara and Jerry Wooters try to corner Cohen, unaware of the situation.
---
10) Easy A – Not Known (2010) | IMDb: 7.0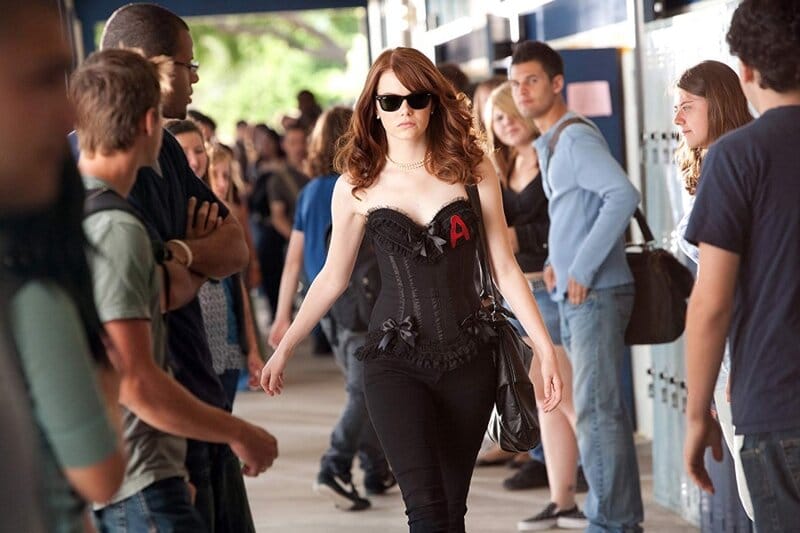 Director: Will Gluck
Other Cast: Malcolm McDowell, Patricia Clarkson, Penn Badgley
Her Name Is Out is one of the most well-known Emma Stone movies. Olive is a high school student who hangs out on her own. Unexpectedly, a rumor spreads about Olive. The rumor that Olive had her first sexual experience suddenly started to be spoken by everyone. No matter how much Olive tries to prove that these rumors are not true, no one believes her. All these rumors cause Olive to be the most popular girl in school.
---
11) The Favorite – Favorite of the Palace (2018) | IMDb: 7.5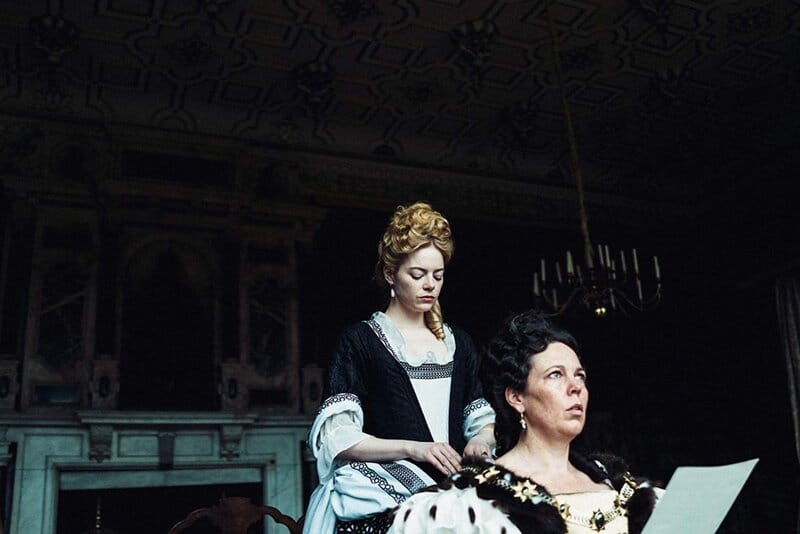 Director: Yorgos Lanthimos
Other Cast: Olivia Colman, Rachel Weisz, Emma Delves
The Favorite of the Palace is one of the films that received the most acclaim among both period films and Emma Stone films. 18. While the war between France and England continued in the first years of the century, the Queen Anne's struggle in the palace also continued. The Queen Anne's secret lover, Sarah Churchill, Duchess of Marlborough, takes care of her and helps her run the country. Abigail, who comes to the palace as a maid, is loved by Lady Sarah. Sarah takes Abigail under her protection. As Sarah's business gets hectic, she delegates the task of taking care of the Queen Anne to Abigail. Abigail, who has too much power, starts to get what she wants in the palace.
---
12) Crazy, Stupid, Love – Crazy Stupid Love (2011) | IMDb: 7.4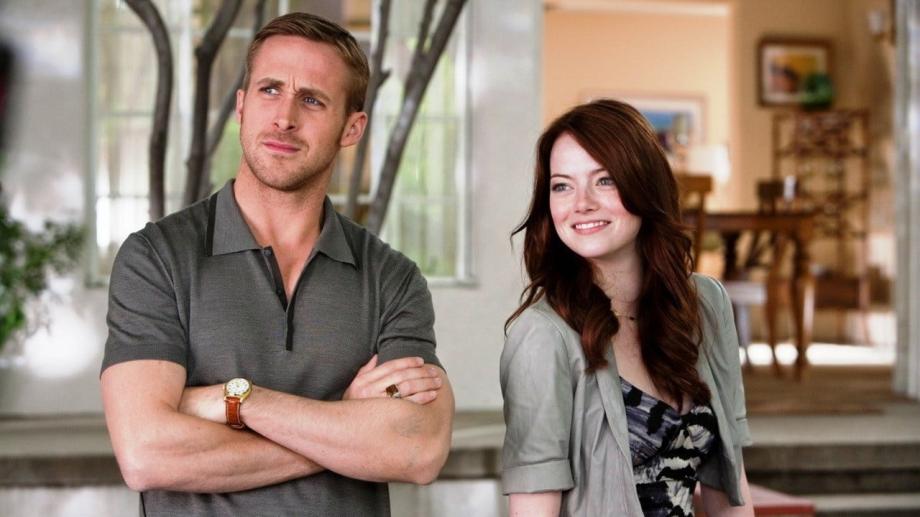 Director: Glenn Ficarra, John Requa
Other Cast: Steve Carell, Ryan Gosling, Julianne Moore
Cal Weaver has the perfect job and home. Childhood sweetheart Emily marries, happily married and having wonderful children. From the outside, everything looks great. However, Emily is cheating on Cal. Cal meets a womanizer named Jacob at the bar. Jacob teaches Cal how to date. Cal finds himself in the middle of a love triangle as he tries to both get used to being single and establish a good bond with his children.
---
13) Magic in the Moonlight – Nerve in Moonlight (2014) | IMDb: 6.5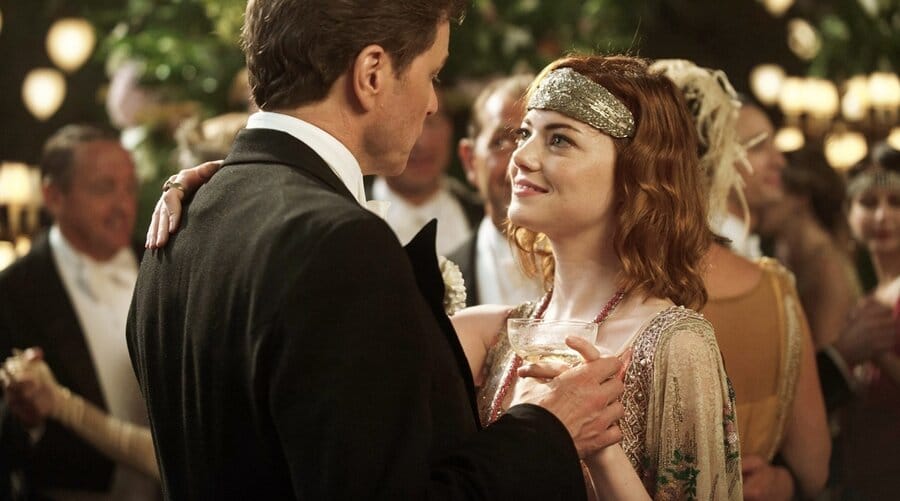 Director: Woody Allen
Other Cast: Colin Firth, Marcia Gay Harden, Eileen Atkins
Stanley is a successful illusionist. One day, his childhood friend Howard Burkan insists and agrees to visit their mansion. His goal here is to learn his tricks by observing the psychic Sophie. He introduces himself as a business person and tries to get closer to Sophie. His goal is to find out if Sophie is deceiving people with her psychic powers. Although he tries to deceive Sophie, it is very difficult for him to carry out his plan without falling in love with Sophie's beauty in the face of her beauty.
---
14) Irrational Man – Irrational Man (2015) | IMDb: 6.6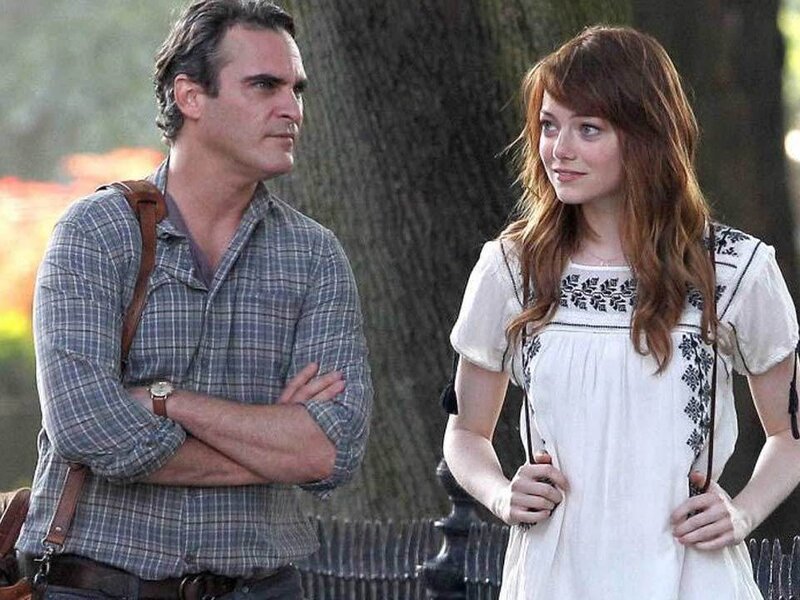 Director: Woody Allen
Other Cast: Joaquin Phoenix, Parker Posey, Jamie Blackley
Abe Lucas, a professor of philosophy, is emotionally bankrupt and in a midlife crisis. A friendship begins between Lucas, who moves to a small town, and Jill Pollard, who takes his lesson. Jill lives with her boyfriend. Moreover, he is very happy with his girlfriend. However, he also begins to like Abe.
This post is also available in: Türkçe