Rick and Morty is one of the leading productions of the "adult animated series" genre that has been on the rise since 2000 and beyond.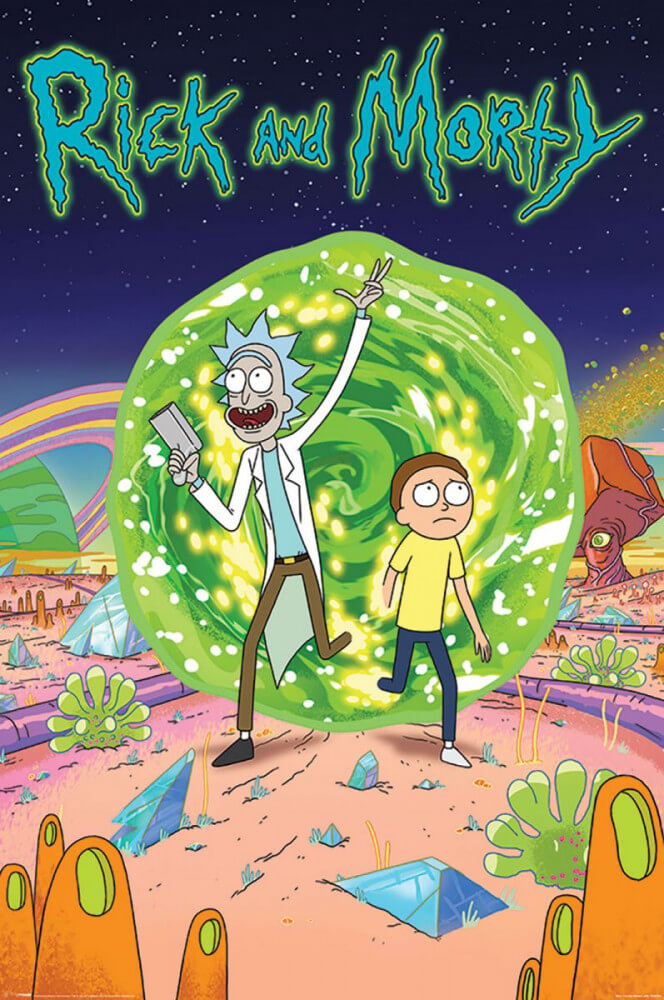 Release Date : December 2, 2013
Creator : Dan Harmon, Justin Roiland
Voiced by : Justin Roiland, Chris Parnell, Spencer Grammer
Type : Animation, Adventure, Comedy
Country : USA
Duration : Avg. Episode Length 42 min – 5 Seasons 42 episodes in total
Original Language : English
Production Companies : Green Portal Productions, Harmonius Claptrap, Justin Roiland's Solo Vanity Card Productions, Starburns Industries, Williams Street
Rick and Morty Plot : Rick and Morty, which deals with the extraordinary events of a crazy scientist with his grandson, contains many adventures. Although we describe Rick and Morty's exciting and quite dangerous journeys as interdimensional travel, they continue their adventures in human anatomy without slowing down.
Rick and Morty Review and Commentary : Rick and Morty is a great synthesis of Science Fiction and Comedy genres. This production, which is an adult animated series, is similar to productions such as Family Guy, South Park, The Simpsons, but the Science Fiction side makes it different. Each episode is 20 minutes, so it is easy to consume. When an absurd scenario is added to difficult concepts such as interdimensional journeys and parallel universes, it is very entertaining. In addition to all these, the screenwriters of the series refer to many things about popular culture.
Rick and Morty
Critics' Choice Television Award for Best Animated Series
Shorty Award for Best TV Show
---
Rick and Morty Watch Options:
This post is also available in: Türkçe