Are you ready to spend hours with gripping books? We have compiled for you the gripping books that you will not want to put down when you get them in your hands and will immerse yourself in their stories. We wish you good reading.
---
1) The Cuckoo – Ken Kesey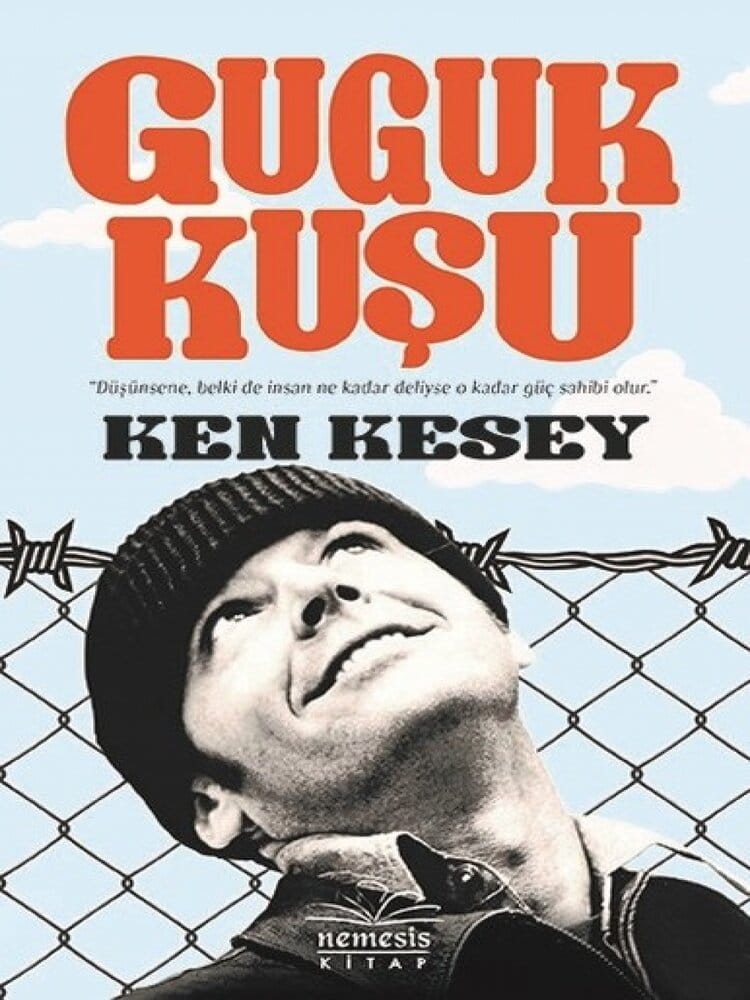 The Cuckoo Bird, one of the unforgettable works of the famous writer Ken Kesey, takes its place among the fascinating books. Rebelling is sometimes difficult, but the end result is to get what you want, or "At least I tried." it would be good to say. The Cuckoo Bird is full of wonderful stories of rebellion. In the story that starts in a mental hospital, everything changes with the interrogation of the prisoners staying in the mental hospital.
Why do they have to follow the imposed rules? There is an order, but an order that is driven by constant pressure. The prisoners, who begin to question this order, the rules and living conditions, become the pioneers of a change. Adopting the idea that the strong beats the weak will cause you to live your life in a monotonous and obedient way. Sometimes you have to question and try to realize your strength.
---
2) To Kill a Mockingbird – Harper Lee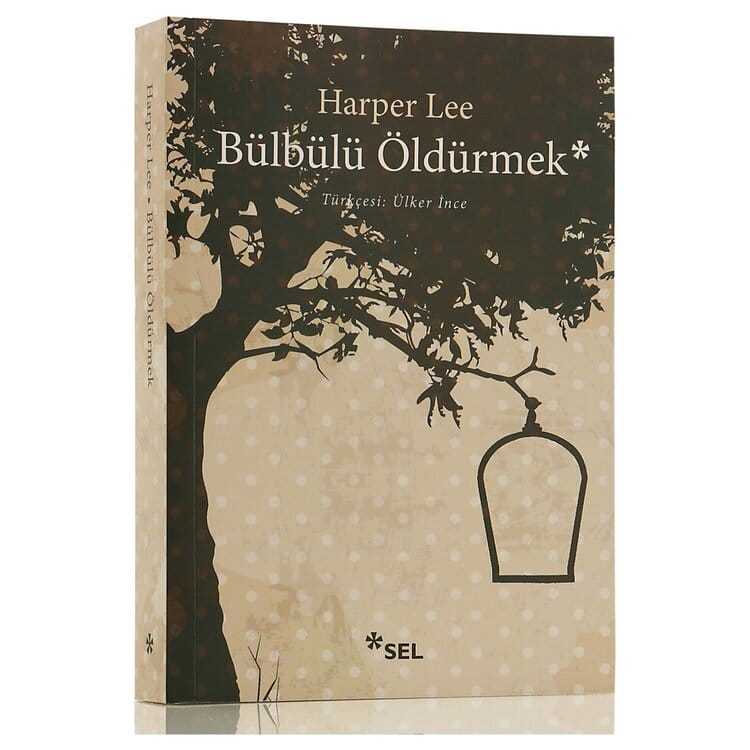 The lives of thousands of people have been affected by the racist approaches applied to black people throughout the history of America. Atticus Finch takes on the role of lawyer for a black man convicted of a false crime in his town. However, this is quite a challenging task. Because of this mission, many around him turn their backs on him.
Is it really a bad thing to be ostracized by society? Sometimes it's more important to follow your argument than not to be alone. To kill the Nightingale is one of the masterpieces that must be read in order to see innocence, love, love and hate together.
---
3) The Kite Runner – Khaled Hosseini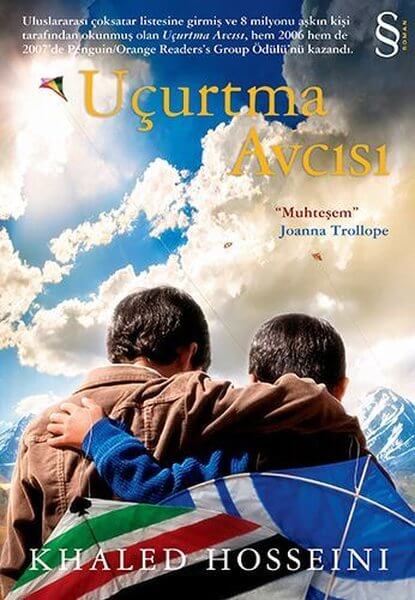 It is a book that is among the fascinating books and will shake you deeply with its story. While the monarchy is losing power day by day in Kabul, life continues. In this process, two close friends, Hasan and Emir, continue to live in the ordinary course of their lives. Emir is the son of a very wealthy businessman. Hasan, on the other hand, is from the Khazars, an ethnic minority that is not liked at all.
Hasan's father works for Emir's father. In this way, Emir and Hasan are side by side every minute. The lives of these two children, whose destinies somehow meet, change in a kite race. Sometimes the results of seemingly ordinary events can be so effective that they change your whole life.
---
4) Blindness – Jose Saramago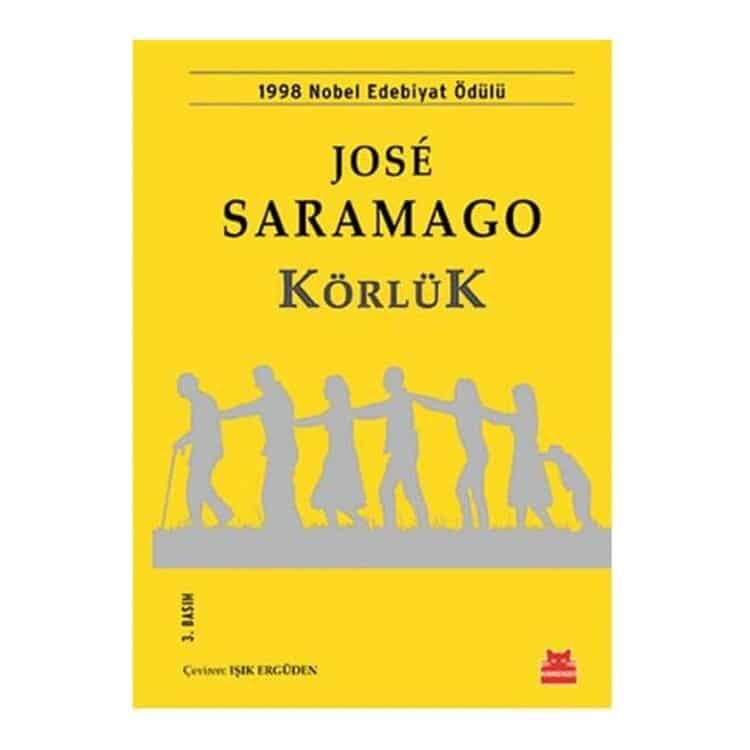 Does being able to see the outside world with our eyes mean that we are not blind? Maybe we are blind to seeing what we really need to see because of what we see every day. Blindness is suddenly all over the place like an epidemic. Blind people are collected one by one and taken to the centers. In these centers, they encounter different aspects of life. Do we really only need eyes to see?
---
5) The Catcher in the Rye – JD Salinger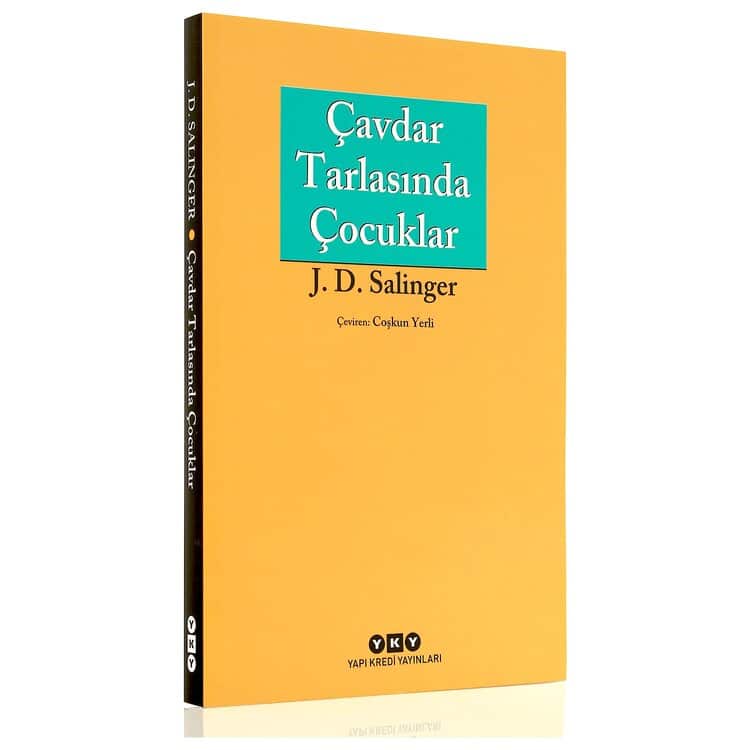 The Catcher in the Rye is an indispensable part of the gripping Books list. The book, which was first published in the United Kingdom and the United States in 1951, is disliked by some circles. In the conservative regions of America, the book that is considered morally objectionable is banned and prevented from being published.
Do you remember how you saw the world in your teenage years? The way most of us perceived the world in those years was quite different. In the book Children in the Rye, we read how a young person who has just entered puberty perceives the world. Maybe you can find a piece of yourself.
---
6) Obsessive – Chevy Stevens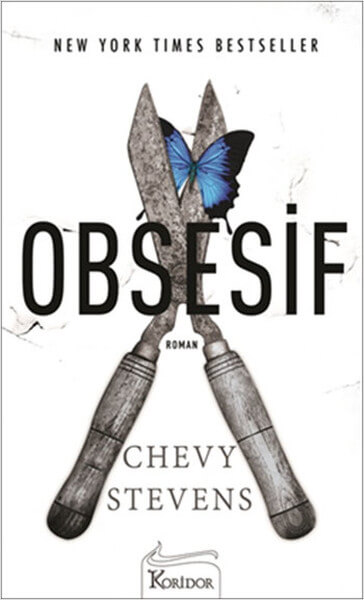 Do you like to read thriller books? If your answer to this question is yes, Obsessive is a book you should not miss. Anne O'Sullivan is a 32-year-old real estate agent. Events begin with the abduction of Anne. This kidnapping, which has made a huge impact, attracts everyone's attention. The mother has been abducted by a psychopath. Unable to understand why she was kidnapped, Anne decides to try a different route. He begins to analyze his captor and his own life.
---
7) Song of the Impossible – Haruki Murakami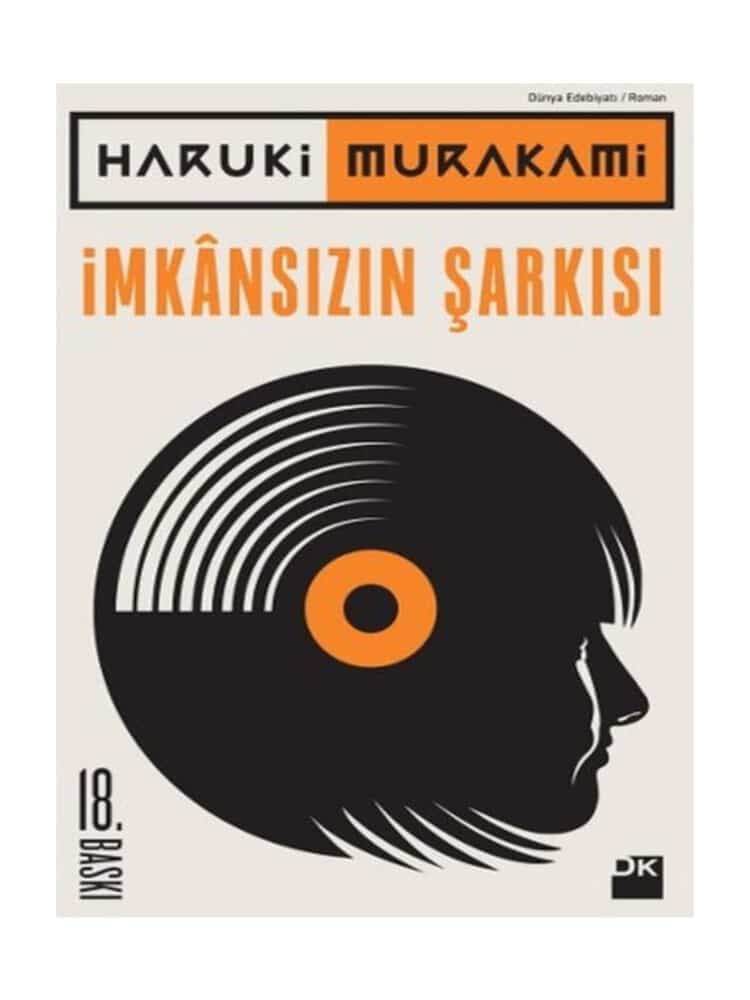 Haruki Murakami's Song of the Impossible is one of those books you won't want to put down with its gripping nature. Toru's life changes when she listens to one of the Beatles' favorite songs, Norwegian Wood. Returning to his university years in Tokyo, Toru begins to tell about those days.
He tells in plain language what he went through after his friends committed suicide at the beginning of his youth. Alongside her stunning love story, she also writes about life in Japan between 1968 and 1970. Living aimlessly is perhaps not as easy as it looks from the outside.
---
8) Brooklyn Madness – Paul Auster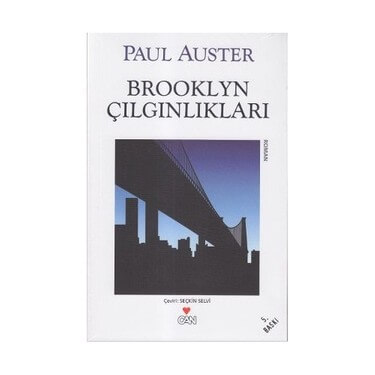 Brooklyn is a place that many young people dream of. Three people whose paths cross in Brooklyn not only cross paths but also stories. Nathan Glass, who once made a living by selling life insurance, falls ill with an incurable disease. His days are now numbered. Divorced from his wife, Glass has also severed all contact with his daughter.
Glass' path crosses with Harry Brightman one day, thanks to his nephew Tom Wood. Tom is working on his epitaph owned by Harry. The middle ground of all three is this: Life dragged them to Brooklyn. A strange friendship begins between them. Moreover, this friendship grows with the people who join them day by day.
---
9) The Devil Within – Sabahattin Ali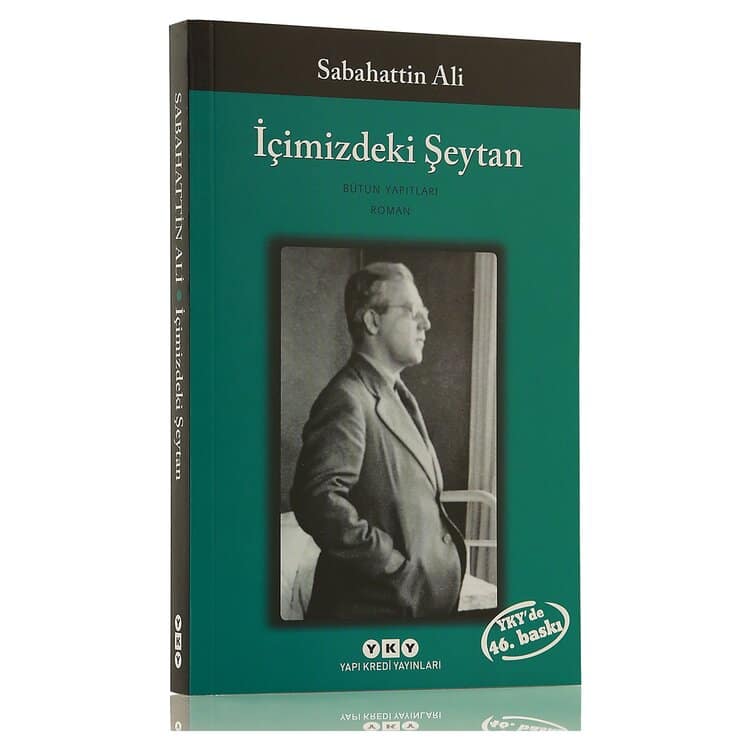 Sabahattin Ali, who is very loved by the readers with his unique language, brings us together with an unforgettable story with his book The Devil in Us. Societies have stronger effects on human relations than anticipated. In this book, the successful author tells the story of how powerless people are trapped and oppressed by society.
---
10) Ten Little Niggers – Agatha Christie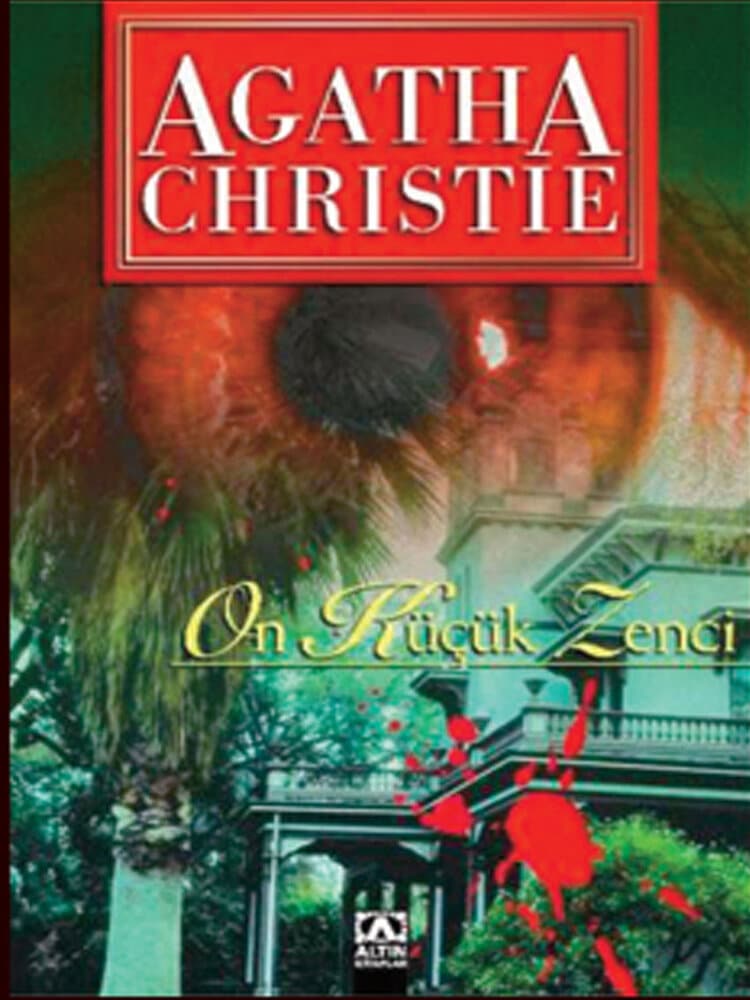 Agatha Christie is one of the leading writers who drag readers from adventure to adventure with her detective novels. Everyone has secrets that they are afraid to tell others. 10 people, each with their secrets, are trapped on an island. Trying to live on the island and trying to protect its secrets is quite challenging. At some point they have to face their secrets. If you confront her secrets, an unexpected event will happen. The team of 10 people die one by one. But how they died is a mystery.
---
11) The Little Prince – Antonie de Saint-Exupéry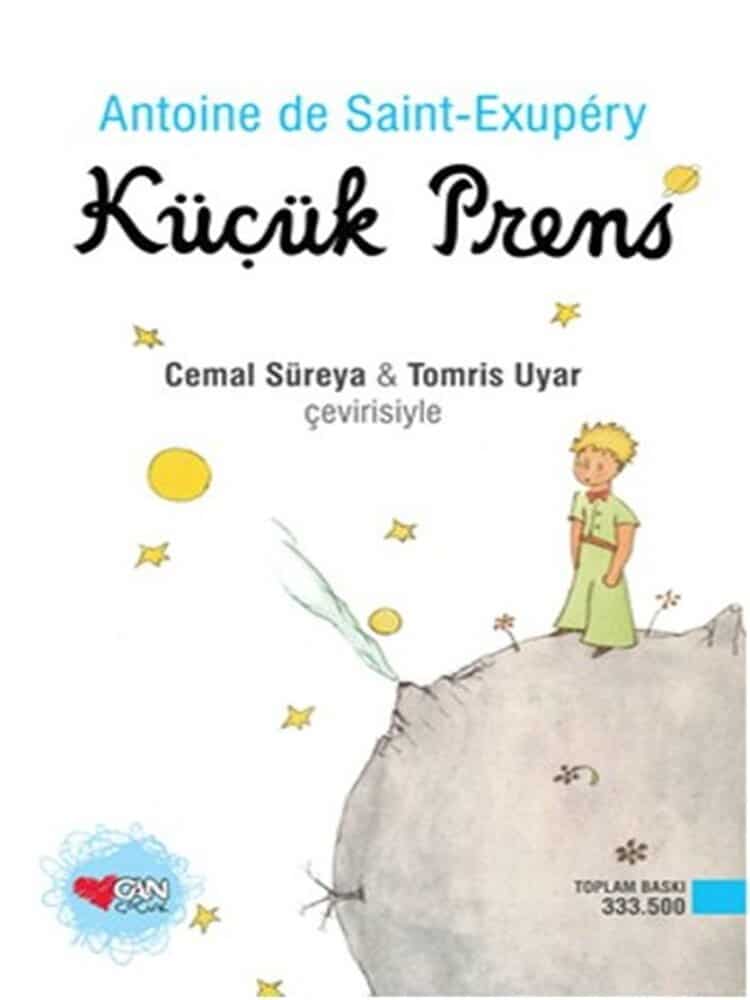 Although the Little Prince is considered a children's book by some, it is a book suitable for all ages. It is one of the books that draws the reader in with its drawings of The Little Prince, which is among the fascinating books with its poetic language. The author criticizes the life we actually live with a philosophical story. It is an unforgettable work that will make us question the life you live while reading.
---
12) The Alchemist – Paulo Coelho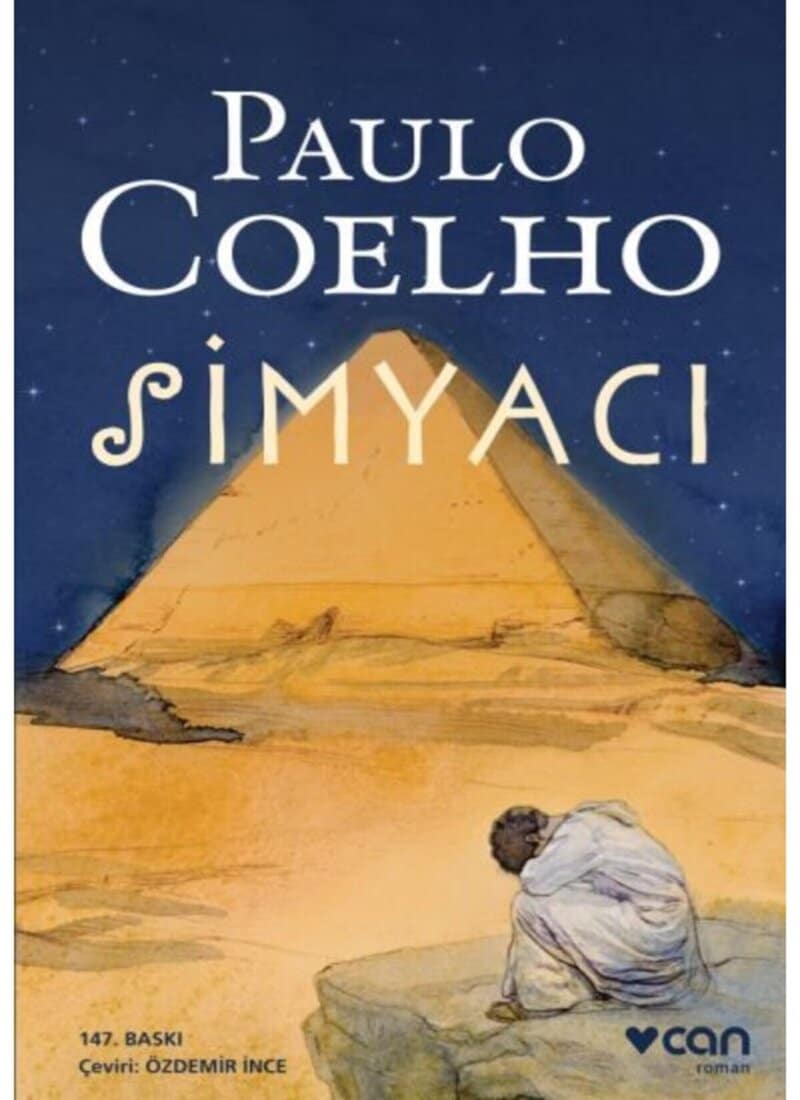 The Alchemist is an unforgettable book where you will read both the inner world and the experiences of the young man who set out to find a treasure buried near the Pyramids while living in Spain. Santiago, an Andalusian shepherd, is actually trying to find himself. Who is Santiago really? Along the way, he encounters many people, including the king, a Roman woman, and an alchemist. Each of them helps him find his way. As the young man gets closer to the treasure, he begins to find himself in it.
---
13) The Girl with the Dragon Tattoo – Stieg Larsson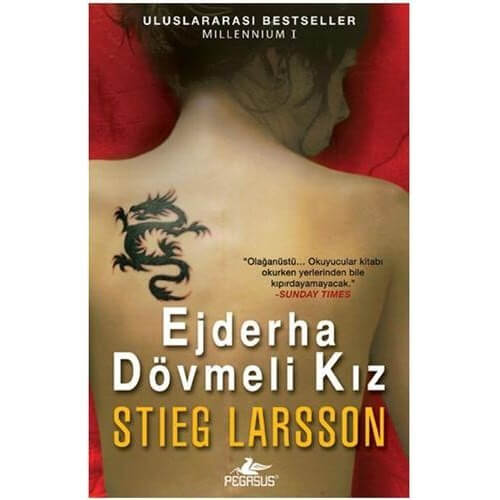 The first book of the Millennium series, The Girl with the Dragon Tattoo, is behind the books you won't want to put down while reading. Described as a time bomb, the book draws the reader in and cuts off his connection with the outside world.
---
14) The Great Gatsby – F. Scott Fitzgerald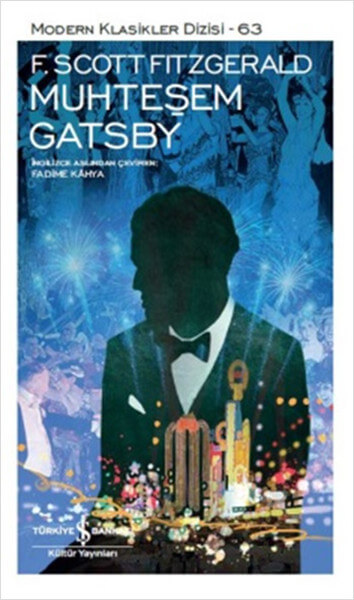 Scott Fitzgerald is about the crazy days of 1920's when jazz music was at its peak. Gatsby comes from a very poor and uneducated family. Gatsby begins to create his own life, gradually gaining wealth and great power. Thanks to his wealth, he sets off towards new beginnings. Moreover, he is quite hopeful about life now. Gatsby, now a millionaire, has a love he's been chasing for years. Throughout his life, he clings to a tiny moment with a beautiful woman named Daisy. They try to relive that moment. However, living in the past is not possible.
---
15) Animal Farm – George Orwell
George Orwell is one of the writers who is frequently mentioned with his unique works. Animal Farm is a gripping fable book. You can see the farm through the eyes of animals living on a farm. But this is no ordinary farm. George Orwell's book Animal Farm makes many references to the October Revolution. In the farm, which we will see through the eyes of animals, we will also look at societies and management styles. When you put the book down, you will begin to question other events.
---
16) The Handmaid's Tale – Margaret Atwood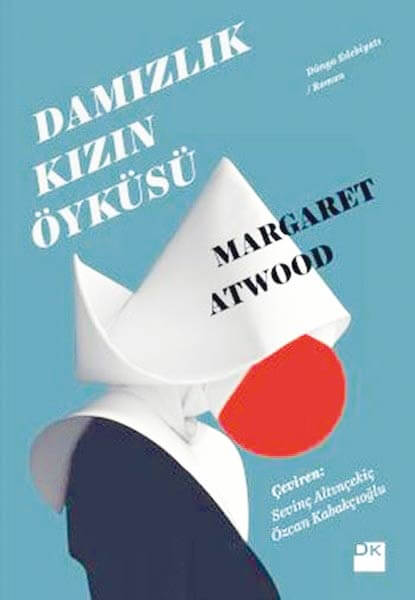 The Handmaid's Tale begins with a religious group rising up and overthrowing the existing government of the United States. The faction that changed the system from start to finish establishes the Republic of Gilead. In this country, women no longer have any rights. If women's ovaries are not suitable for reproduction, they are nothing in the eyes of society. The Republic of Gilead becomes a country that tries to exist as a patriarchal society. You won't want to put it down again when you hold this book, which is a terrifying example of dystopia among the gripping books.
---
17) Of Mice and Men – John Steinbeck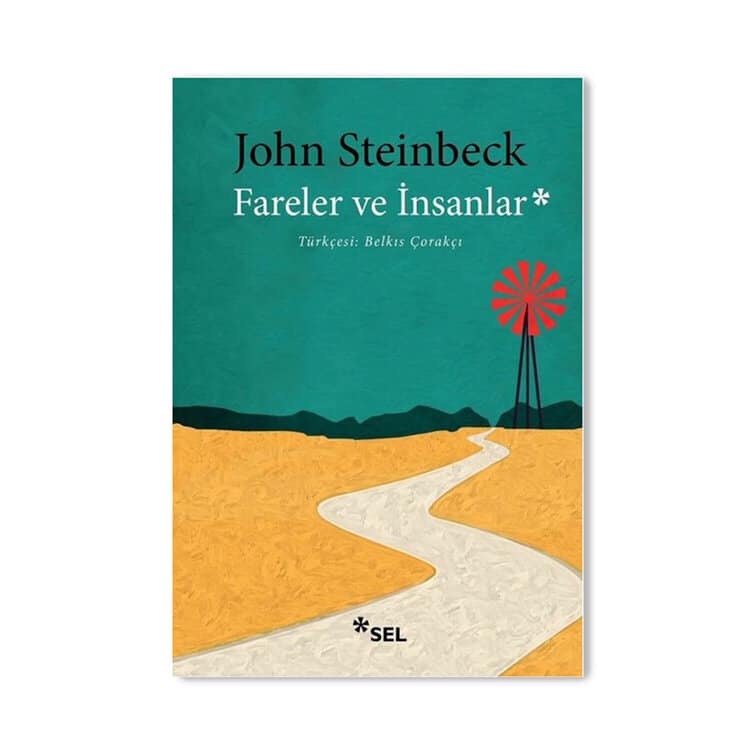 The unforgettable work of Nobel laureate John Steinbeck, Of Mice and Men, is one of the books you will not want to put down. Two close friends try to survive by wandering around the farms and working there. While traveling from farm to farm, dozens of events pass through their heads. New stories are added to their stories every day. Although these friends are close, they have diametrically opposite characters. The two dream of the life they will build on the land they will buy one day. You will see different perspectives thanks to this duo, who live together with nature and are in every part of the society.
---
18) Praise of Hell – Gunduz Vassaf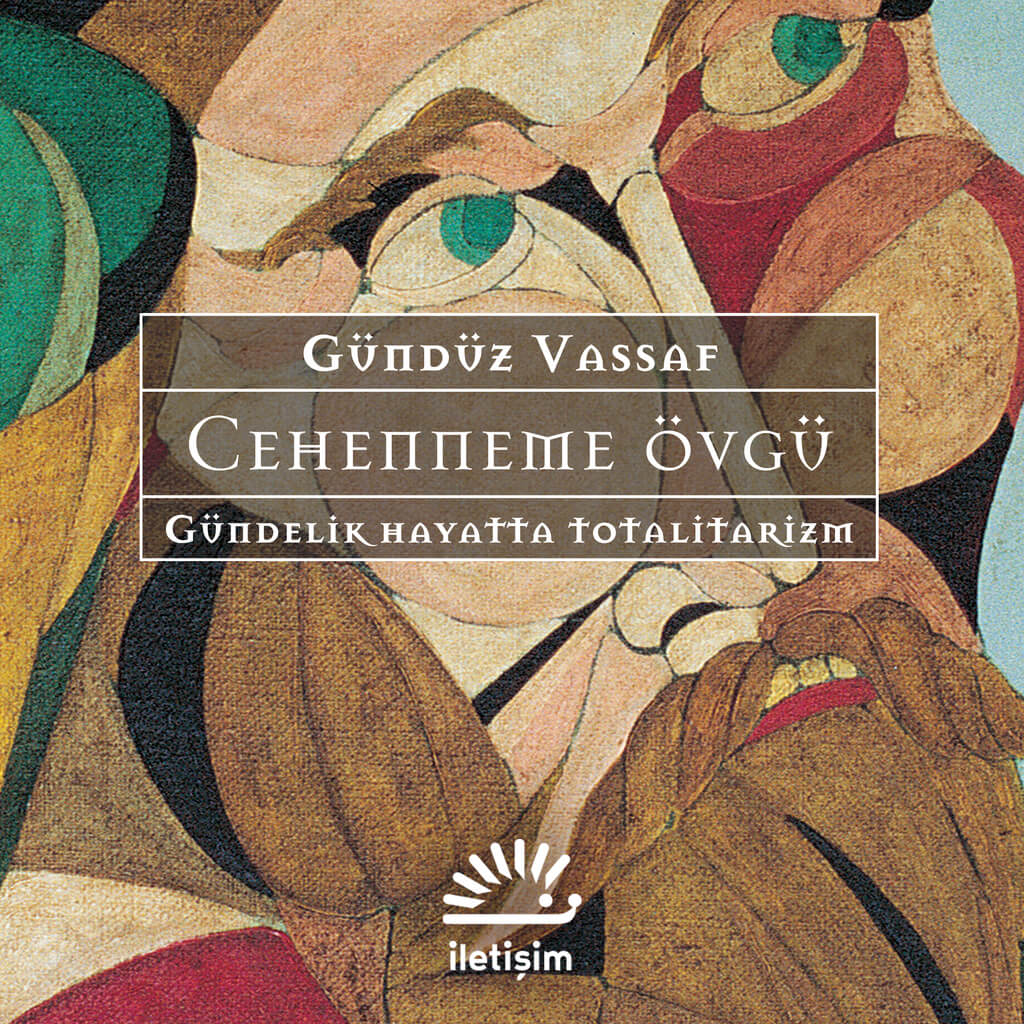 Can hell be praised? The world I live in is a totalitarian world that has been broken into little bits and pieces. The individual, who is connected to the society with an umbilical cord, is shaped according to the society. The individual lives according to what the society deems appropriate. This life is sometimes voluntary. The individual willingly submits to rules and impositions. However, sometimes he is crushed under these impositions, no matter how much he opposes them. Defined as the "devil's advocate", Gündüz Vassa actually confronts himself in this book. He puts the reckonings inside him into writing. Thanks to its own reckoning, it allows you to face what is within you.
---
19) Samarkand – Amin Maalouf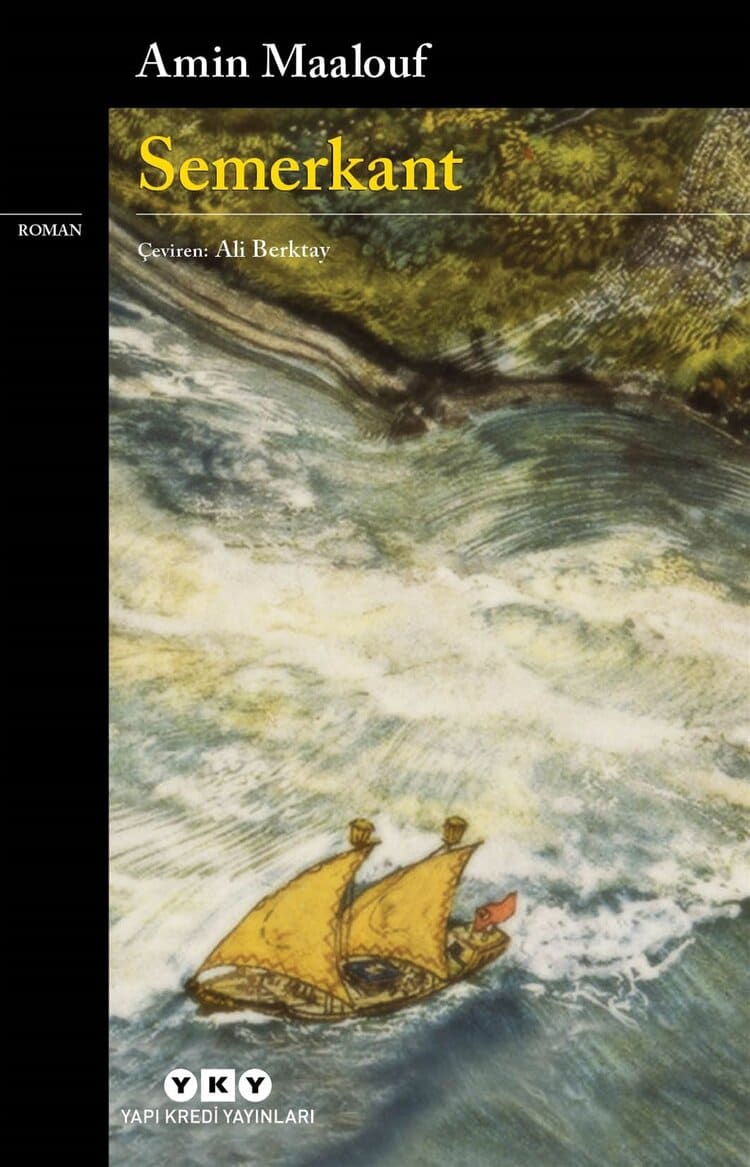 Have you heard of Ömer Hayyam's work called Rubaiyat? Amin Maalof writes the story of that unique manuscript, which started in Samarkand in 1072 and ended in the Titanic in 1912, in a very fluent language. It is one of the first books that come to mind when it comes to gripping books. The book, which tells about a long period, will allow you to see the past.
Would you like to meet Hayyam's great love, Cihan? In this book, besides Cihan, Hasan Sabbah and Nizamülmülk are among the names waiting to meet you. The stories of these wonderful names who shaped the civilizations of an era will draw you in. The next story you will come across after these stories is the life of Benjamin, who set out to find the manuscript. Benjamin encounters important figures of the Iranian Revolution. While listening to different events, he also meets the love of his life. However, his story ends when the Titanic ship sank in 1912.
---
20) The Time Machine – HG Wells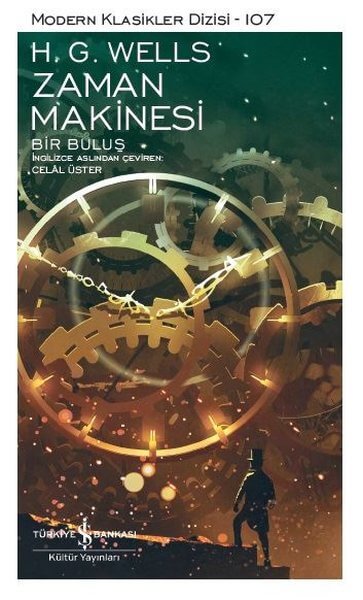 One of the books that you will not want to put down for those who love to read science-fiction novels is Wells's Time Machine. There is a four-dimensional depiction of time. The scientist living in the Victorian era travels in time. He goes to England of the future. He takes great pleasure in telling his experiences to his friends around him. The world of the future is very beautiful in many ways. However, the underground world is also quite colorful. When he returns to his own time, he also talks about the state of the underworld. He argues that what needs to be done so that such a deep-rooted underground world does not exist is to create a just world.
---
21) Doctor Zhivago – Boris Pasternak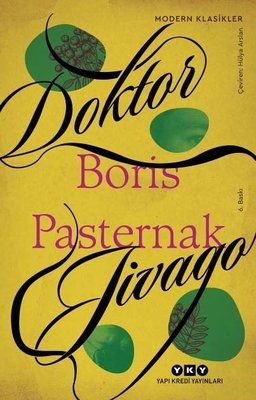 Successful writer Pasternak deals with the Russian Revolution in his novel Doctor Zhivago. Pasternak, who was awarded the Nobel Prize with his only novel, is about a love during the Revolution. He writes a very striking love story in a fluent language.
---
22) Today Is The First Day Of My Remaining Life – Maud Ankaoua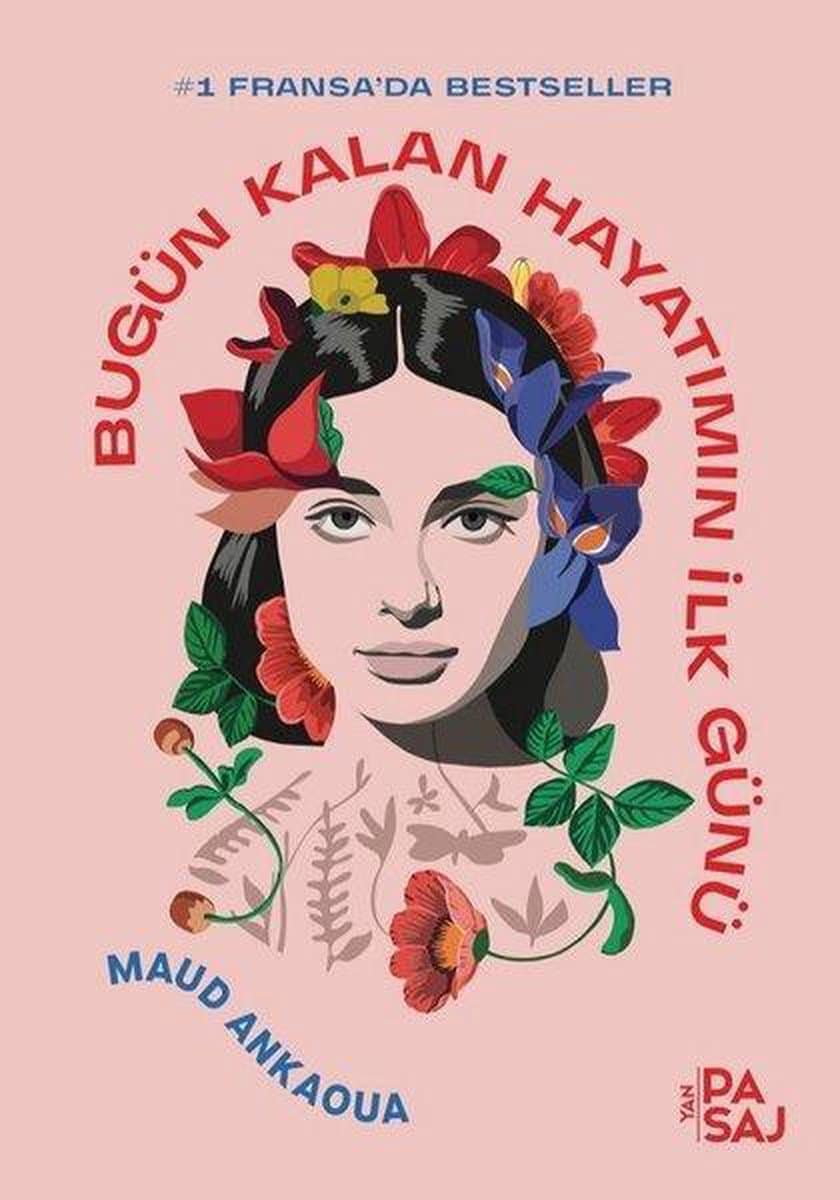 "Today is the first day of the rest of my life!" Do you remember how many times you said your discourse? Maelle tries to keep control of her life in every way she can. He wants to make his own decision at every point. However, his life passes at a very hectic pace. Keeping up with everything is not that easy. In this fast-paced process, the search for happiness has been a bit of a hindrance.
His life changes with a truth told by his best friend Romane. He has to make a difficult choice. As a result of this choice, he embarks on a long journey. The story begins with this journey.
---
23) Atlas of Misty Continents – İhsan Oktay Anar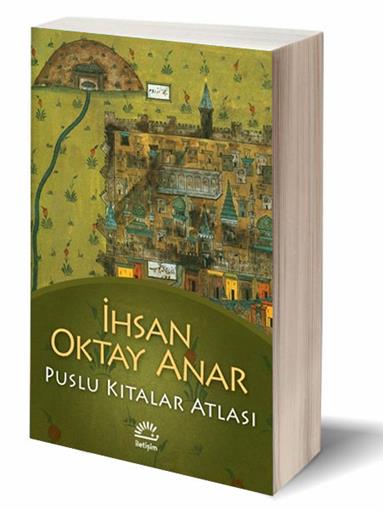 Psulu Kıtalar Atlas, the first novel of the successful author, begins by questioning the reality of existence. In addition to questioning the reality of existence, it also puts forward a system of deep reflection on whether it is fictional or not. If you are one of those people who are affected by the books he reads, you will understand the protagonist of the book, Uzun İhsan very well. Uzun İhsan begins to question his existence after the book he reads. While questioning the reality of life, he begins to make an effort to understand whether his existence is a dream.
---
24) My Brother's Story – Zülfü Livaneli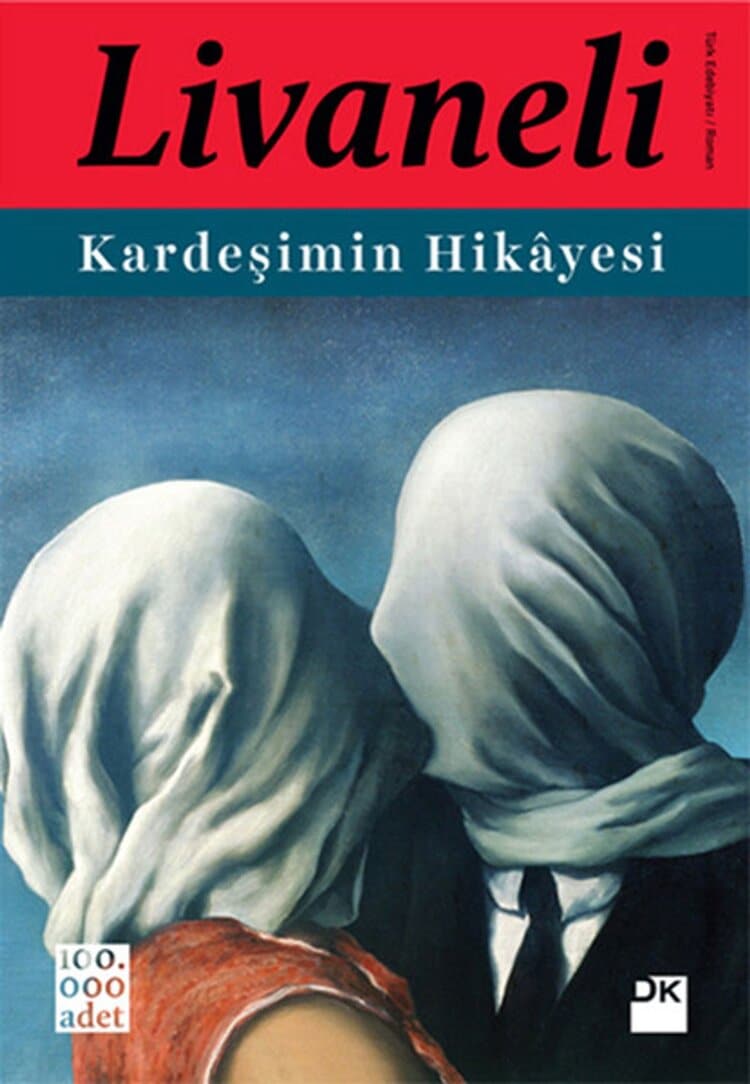 One of the unforgettable works of Zülfü Livaneli, The Story of My Brother is one of the most popular stories among the gripping books. After Ahmet Arslan retired, he settled in a seaside town. Here he begins to lead a quiet and calm life. In a way, Ahmet's life changes when an acquaintance is murdered. He is shaken by the shock of the event. Then he meets a journalist woman who was sent to investigate and write about the event. This meeting helps him to come out of his shell. All of a sudden, the journalist begins to tell the woman her life story. He tells not only his own story but also his brother's story one by one. But is everything he says really true?
---
25) Kinyas and Kayra – Hakan Günday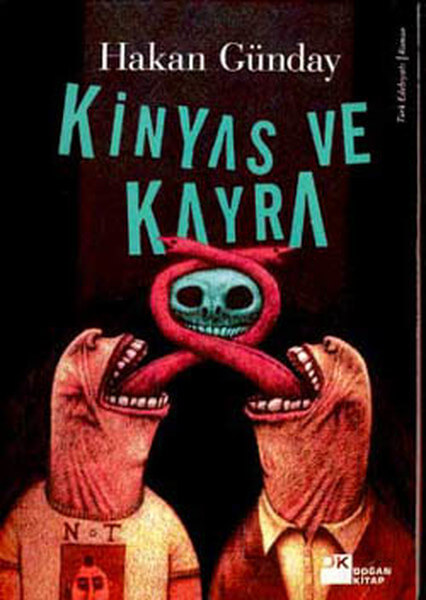 Kinyas and Kayra are among the first examples of underground literature in our country. Hakan Günday is known for his fluent pen. Thanks to this fluent pen, which he has used since his first work, it is met with great admiration by the readers. Kinyas and Kayra have a very heavy psychological story as well as one of the underground stories. Kinyas and Kayra are two young people. The story of this duo begins in Africa. Passing from there to America, the story chooses Turkey as the last stop. You will not want to let go of the story, which is full of violence and sexuality.
---
26) Digital Fortress – Dan Brown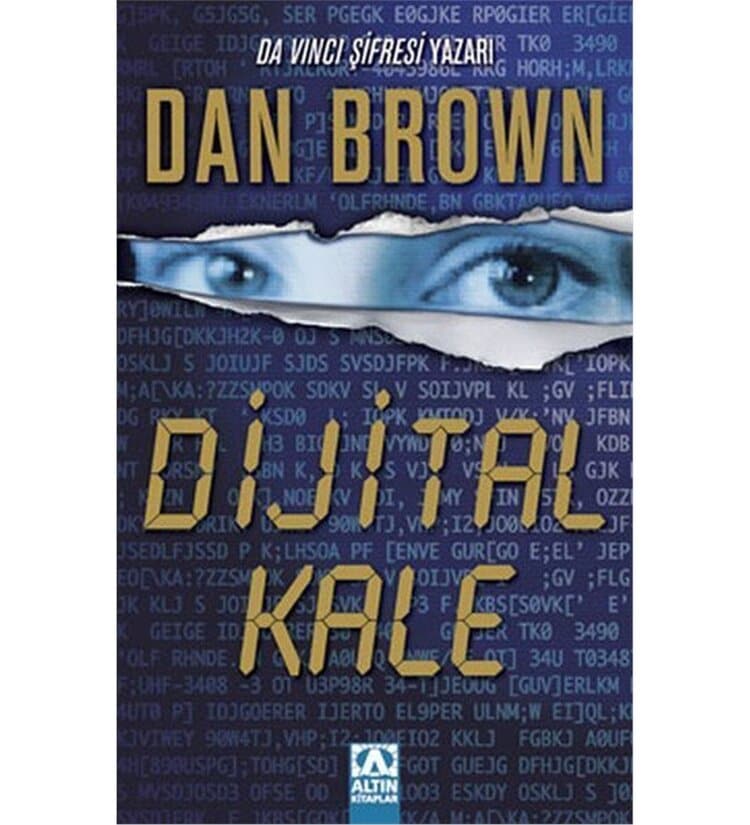 A computer is developed that can decrypt all ciphertext. This computer decrypts all passwords brought before it. However, one day he encounters such a mysterious password that he cannot solve it. Thereupon, they call the crypto expert Susan Fletcher to work to decipher this cipher. When Susan takes office, she faces an unbelievable reality. The NSA has been taken hostage by this undecipherable code, and everyone is in deep trouble.
Many secrets are revealed in this process. Besides the secrets, the lies told are poured out one by one. In the midst of all this unraveling, Susan dedicates herself to deciphering the code. Now its only purpose is to save your organization. However, in this process, his own and loved ones' lives are also in great danger.
---
27) Beyoğlu Rhapsody – Ahmet Ümit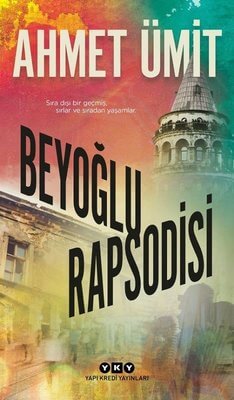 If you love to read detective stories, this is one of the books you should definitely read. As you can understand from the title of the book, the event takes place in Beyoğlu. Three different people, three different personalities and three different stories… There is a completely different reason behind each of the murders committed one by one. While working to shed light on the murders, every street in Beyoğlu is searched. A story awaits you where you will see information about past civilizations and your own life today.
---
28) Stuntman's Dilemma – Murat Mentes
What is regular in our life? In a world where everything is disorderly in itself at some point, the book of disorder awaits you. A life story awaits its readers with Murat Menteş's unique narration. It's one of those gripping books that you won't want to put down once you get your hands on it.
---
29) Sugar Orange – Jose Mauro de Vasconcelos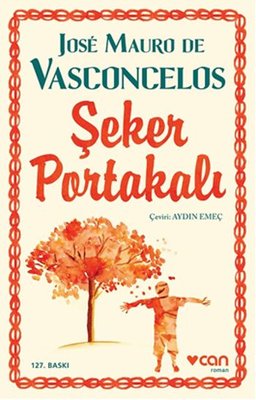 Do you remember when you discovered pain? Zeze, who is the child of a poor family, is in the time when she learned to feel pain. He tells everything that happened to his friend, Şeker Orange. Sugar Orange is a tree trying to grow behind their house. Sometimes he becomes Zeze's best friend and sometimes his playmate. Sometimes its branches become Zeze's fast horse. He starts learning to swim at the age of 9. The biggest fun now is swimming. One day he will be a great swimmer and even a champion. Get ready to see pieces from your own life while telling about Zeze's feelings.
---
30) The Call of the Wild – Jack London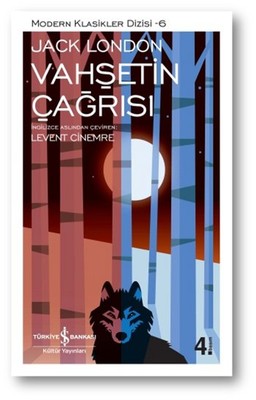 Have you ever faced what kind of ambition gold seekers have? If you can't face it, let's look through the eyes of a group of sled dogs. In the gold rush era, the life stories of people full of ambition to search for gold are told through the eyes of their dogs. The protagonist of the novel is the dog that started his life as a pet dog and continues as a sled dog. Being a sled dog is not at all what it seems. He turns into a wolf while trying to survive in harsh conditions. Maybe you are one of those people who had to turn into a wolf when you were a pet dog because of the life you live.
---
31) Transformation – Franz Kafka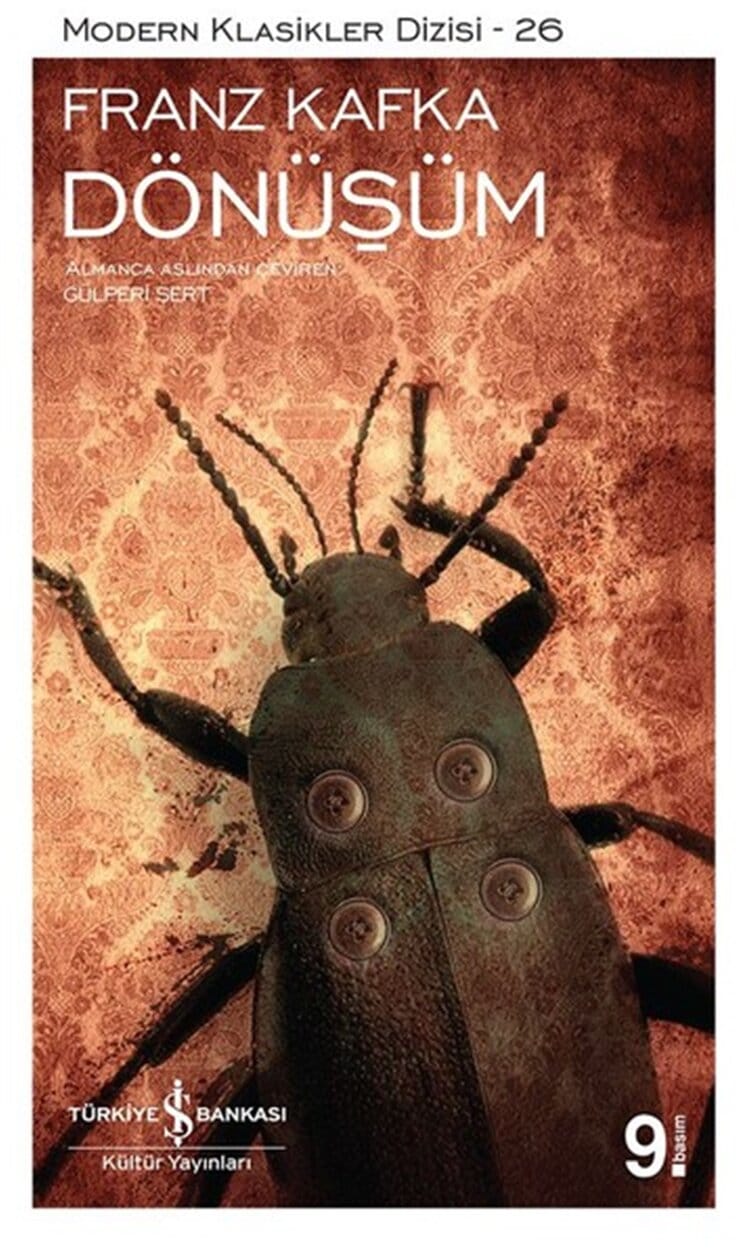 The Metamorphosis is the magnificent work of Franz Kafka, in which he has become gigantic with his narrative language. Among the immersive books, Transformation is one of the most influential books with its subject and content. While living within the rules imposed by the society, sometimes we cannot see exactly what is imposed on us. What would life be like without those rules and impositions? Kafka, in his book The Metamorphosis, examines the corrupt family relations, the rules and impositions of the society. The protagonist Gregor Samsa wakes up one morning to find himself as an insect. The interesting thing is that no one can find this situation strange.
---
32) The Picture of Dorian Gray – Oscar Wilde
When you look at your old photos, do you think how young I am? "I wish it was me who always stayed young, my portrait stoned." Maybe you can find something for yourself while reading the story of a young person who thinks: The Portrait of Dorian Gray was criticized by many for encouraging immorality in the years it was published.
The protagonists of the book, Lord Henry and Dorian, are two young people who are on good terms. But Dorian devotes day to day to the evil and to pleasure. This change begins with Dorian's realization of his own beauty, thanks to his portrait. Because of Lord Henry, he begins to think that beauty is the most important thing in the world. Goodness and virtue are now quite boring for him. Basil, who secretly likes Dorian, is aware of everything. But what he can do is not enough.
---
33) A Psychiatrist's Secret Notebook – Gigi Vorgan, Gary Small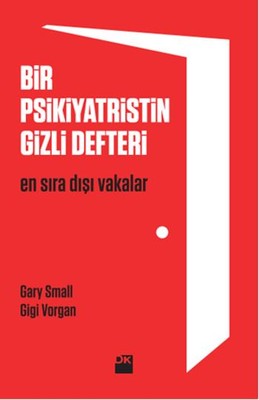 Doctor Gary Small continues his working life, which he started in a crowded emergency room in Boston, in close contact with the richest people in the country. Small, who started to tell the stories he came across on this sad difficult road, also talks about himself. These stories are not the ones we are used to hearing. For example, how many times have you heard the love story of a man who believes his penis is getting smaller and a truly psychopathic love story? It is waiting for you to read interesting and psychopathic true stories.
---
34) The Stranger – Albert Camus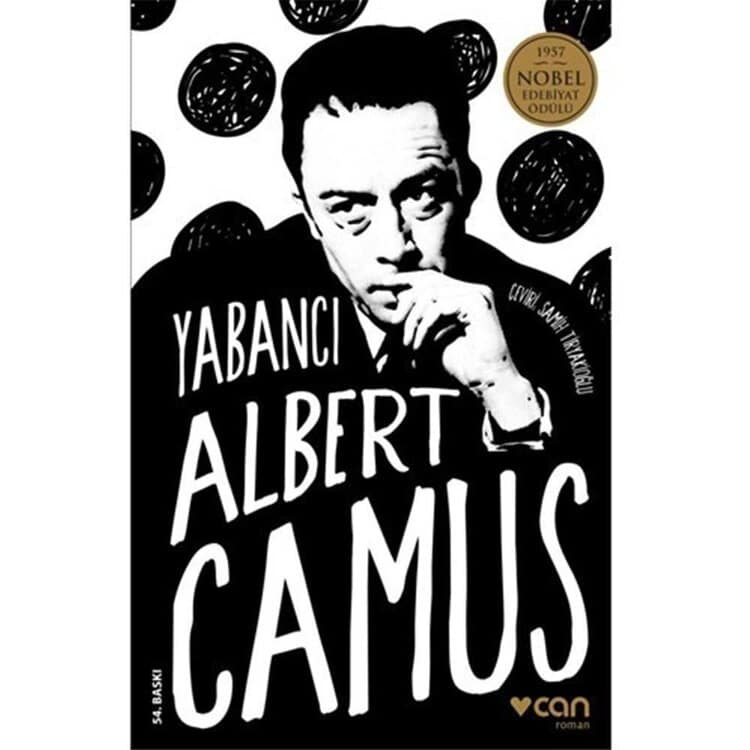 One of the first books that comes to mind when it comes to gripping books, The Stranger is Albert Camus' most well-known novel. Meursault is a stranger without a name. Imagine an empty consciousness. A perception that cannot construct anything it perceives from reality… The stranger tries to make sense of the situation he is in with an empty consciousness. Tragedy is always in me and draws strength from it in the process.
---
35) Prophet of Show – Chuck Palahniuk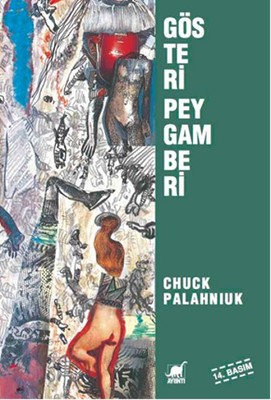 A life passing between the life we watch on television and the life we live… The Prophet of the Spectacle reveals the frightening nature of the life we watch on television and the modern world. Tender is a young Creedish sect. The Creedish sect is born into a world described as a kind of paradise isolated from the earth. After he grows up in this world, he is assigned as a missionary in the outside world. According to his sect, he will work for the church all his life and die when his time is up. While everything is going well, Tender meets the world of television. All of a sudden, he finds himself in an unexpected glory. Moreover, he sees everything that his sect has forbidden him in this world and begins to live.
---
36) The Girl on the Train – Paula Hawkins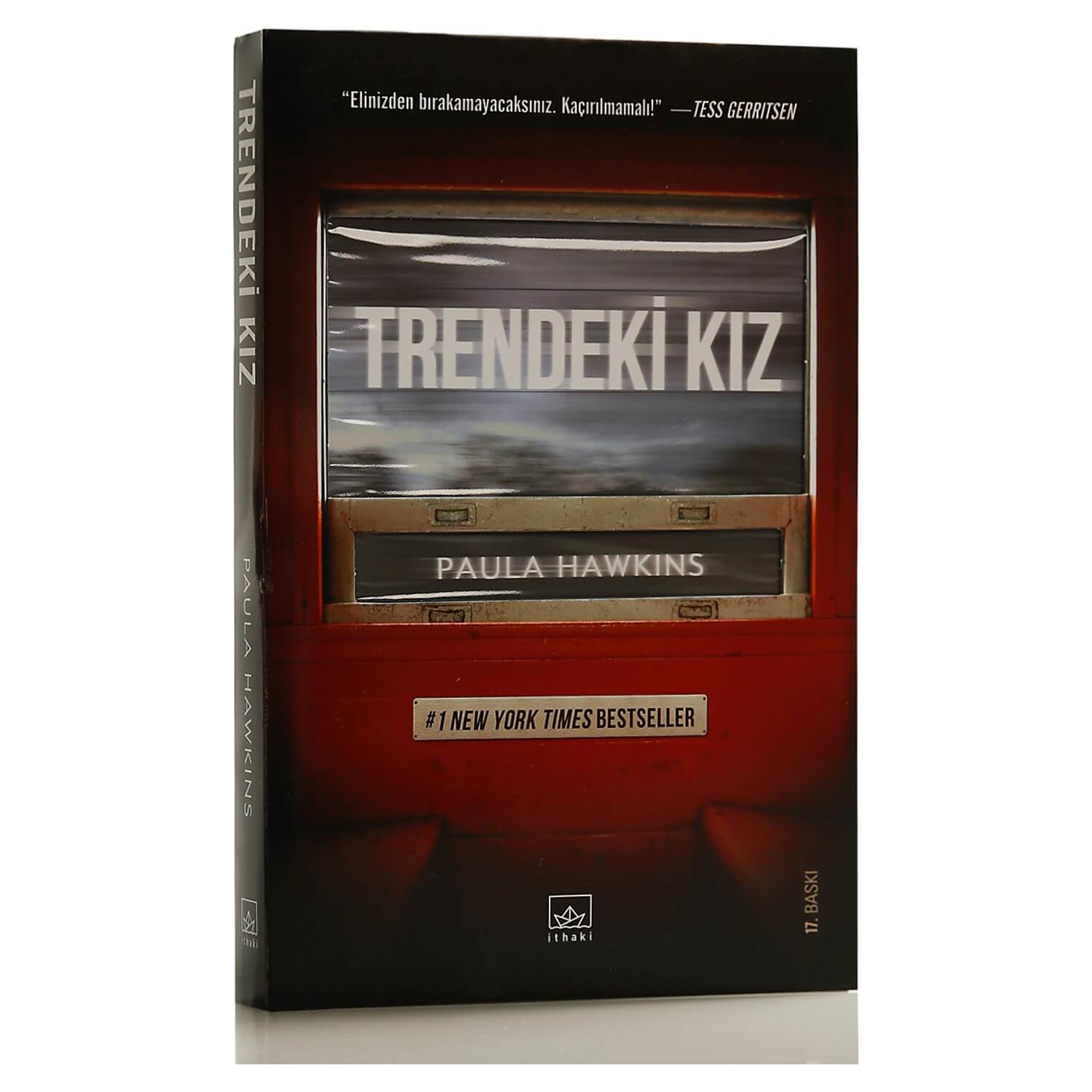 Winner of the Best Book Award in January 2015 and acclaimed by the reader, Girl on the Train sells 230,000 copies in its first week of publication. Rachel is a woman with an ordinary life. He watches a couple through the train window on his commute every day. He watches the couple's life, even for a small moment, every day. One day, the whole country is shaken by what happened to the couple. Now everyone knows the couple's name. Thereupon, Rachel decides to become involved in the life of the couple she watches every day. This story, which you will feel the tension at its peak, is a novel written in a very fluent language among gripping books.
---
37) Shibumi – Trevanian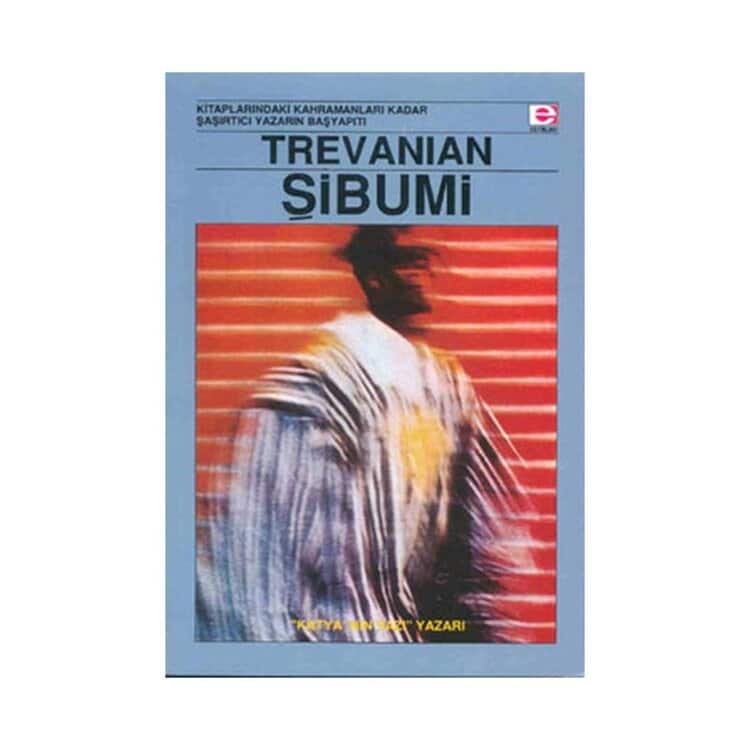 The plot among the gripping books is quite complicated, but it is a novel that is so fluent. One side of Nicholai is German and the other side is Russian. A staunch anti-American, Nichola was born in Shanghai. A Japanese general raises him. He knows 7 languages and has the skills to easily kill anyone with anything he can get his hands on, even with a pen or a card. A great warrior, Nicholai, after retiring, took the ruthless me out of his castle to join the fight. The real adventure begins now.
---
38) The Killing Conspiracy – Lee Child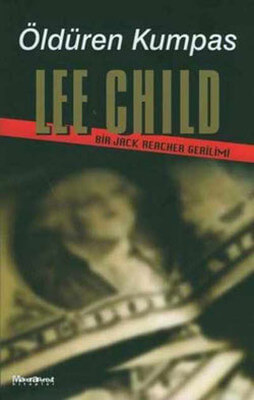 Jack Reacher gets off the bus at a deserted Georgia intersection in memory of an old record. In this place where it rains non-stop, he reaches the town of Malgrave by walking about 20 kilometers. However, he is taken into custody as he enters the town. He can't understand what's going on. In Malgrave, where not a single murder has been recorded for 30 years, a murder was committed on the day Jack arrived. The townspeople hold the foreigner responsible for this incident. However, Jack is not as naive as they thought. Growing up in the Army, Jack is well aware of how to act in such situations because he was raised as a cop. He begins to unravel the event. The secrets of the treacherous plot that is built on that event are revealed one by one.
---
39) Station Eleven – Emily St., John Mandel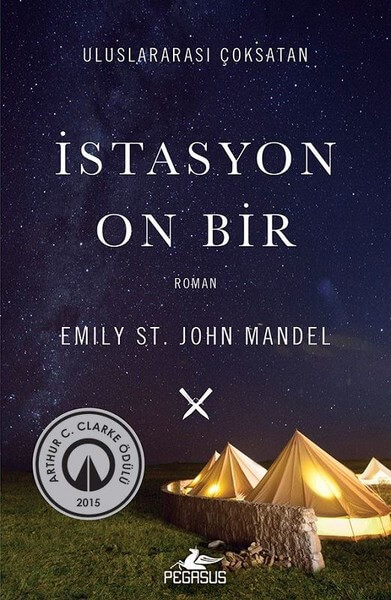 On the first day, a neutron bomb explodes, causing a deadly virus to cover all corners of the world. Almost millions of people die. By the second week, there is no such thing as civilization anymore. Those who manage to survive try to build a new world by trying to somehow hold on to life again. This is quite challenging in every way. It's been 20 years since the event. The musicians and actors who managed to survive want to organize various shows. Everything is about to be ready. However, an unexpected situation occurs. The world is once again faced with a great danger. Actor Arthur Leander, Arthur's ex-wife Miranda and his close friend Clark, Jeevan, who only recently learned about the virus, the once acclaimed actress Kirsten, and a self-proclaimed prophet while this is happening, the paths of a still unsolved person cross at Station Eleven.
---
40) Fortress of the Bouncers Alamut – Vladimir Vartol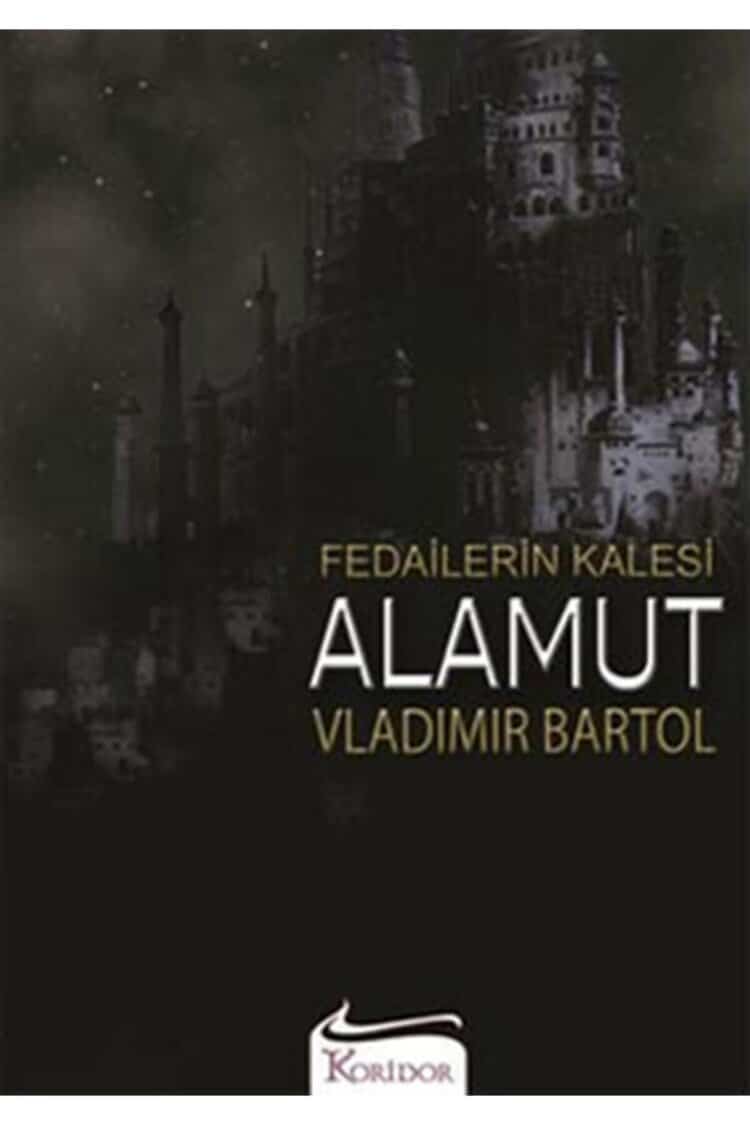 Alamut, the Castle of the Bouncers, is one of the most admired immersive books. Has anyone not heard of the Assassins and their leader, Hasan Sabbah? Bartol deals with a kind of prophecy created by Hasan Sabbah and the utopian paradise he created. How strong can religious belief be? In order to go to this created paradise, you will dive into a deep thought on religion with the bouncers who act without thinking for a minute.
Related content that might interest you:
This post is also available in: Türkçe