Horror movies may not be to everyone's taste. But bringing all kinds of fear to the big screen takes a lot of creativity and effort. It would be nice if we say that the producers of domestic horror films take this event very seriously and successfully unfold very interesting productions. In this article, we have included 15 local horror films, some of which were inspired by real life and some of which were successfully edited, which received full marks from the audience. Happy reading!
---
1) Three Letters: Curse (2018) | IMDb: 6.7

Director: Alper Mestçi
Cast: Beyza Nur Mete, Esma Soysal, Şerife Ünsal, Mystery Nickname
The new link of the Three Letters series, the film tells the story of four high school friends, young girls. Despite the passing of time, Melek, Burcu, Eda and Ayla have not separated from each other. All of their lives are on track and they lead happy lives. But this situation changes when Havel enters their lives. Havel is a shaman. The lives of women who meet this woman by chance will turn into hell. Because of this curse, which is not clear by whom, the girls have to face what happened to them.
---
2) Dabbe: Demon Strike (2013) | IMDb: 6.7
Director: Hasan Karacadag
Cast: Cansu Kurgun, Irmak Örnek, Murat Özgen, Elçin Atamgüç
Kübra, who is about to get married, is attacked and captured by demons on her wedding night. What happened to him is nothing new for the village of Kibledere, where he lived. In this mysterious place, the village has been cursed after a situation that occurred during the treasure search events in the past years. Ebru, an old friend of Kübra's and also a psychiatrist, sets out to treat her. Ebru will work with Cinci Faruk Akat, who is the first name that comes to mind in situations where Kübra is in. He will record and examine what was done during the exorcism. Although things seem to be going well at first, the curse in the village will soon affect everyone…
---
3) Jinni: Awakening (2016) | IMDb: 5.3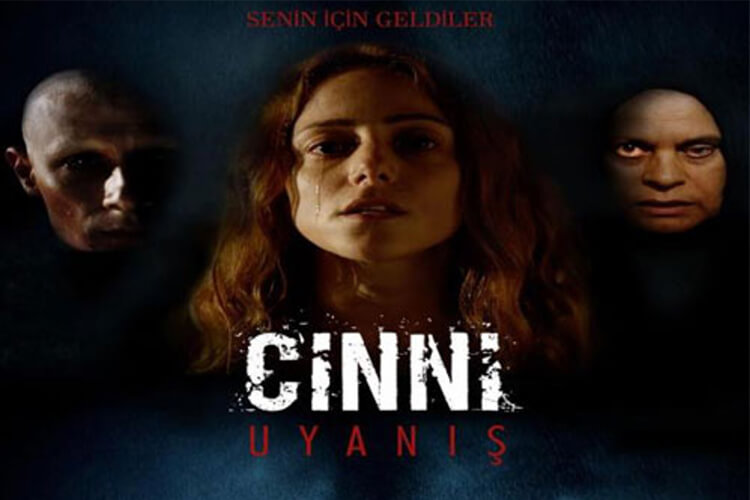 Director: Emre Aydin
Cast: Eda Köksal, Gökcen Gökçebağ, Merve Deniz, Nilay Olcay
A young girl wakes up in the middle of the night with a corpse next to her and her life is completely turned upside down.
Dilara is a woman who had a difficult childhood and is on her own. Her monotonous life changes when she wakes up next to the corpse of a man she doesn't recognize in the garden of her house. After that night, terrifying, supernatural events begin to happen. Although her roommate Merve is skeptical of Dilara and what she tells, she contacts a psychiatrist and religious teacher to help her. While trying to understand what happened to her, Dilara confronts the real truth.
---
4) Sickin 3: Criminal Love (2016) | IMDb: 6.5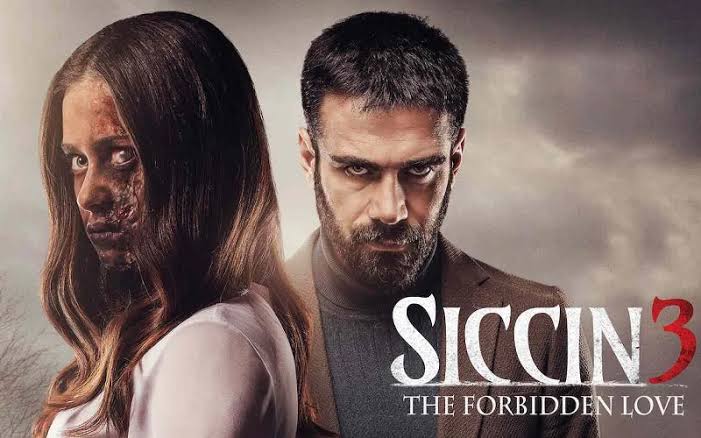 Director: Alper Mestçi
Cast: Adnan Koç, Büşra Apaydın, Elif Baysal, Nevin Efe
Sedat and Orhan are childhood friends. After many years, Orhan falls in love with Sedat's brother Kader and the two get married. One day, Sedat has a car accident and this will be the turning point in the lives of all three people. Sedat's son becomes paralyzed, Kader cannot remember his past. Orhan, who holds Sedat responsible for what happened, cuts off all communication with him. Sedat is in a very difficult situation due to the guilt he suffers due to these events and the strange events he is in. Orhan is ready to do anything for the sake of not losing his only love, Kader.
---
5) Siccin 4 (2017) | IMDb: 6.2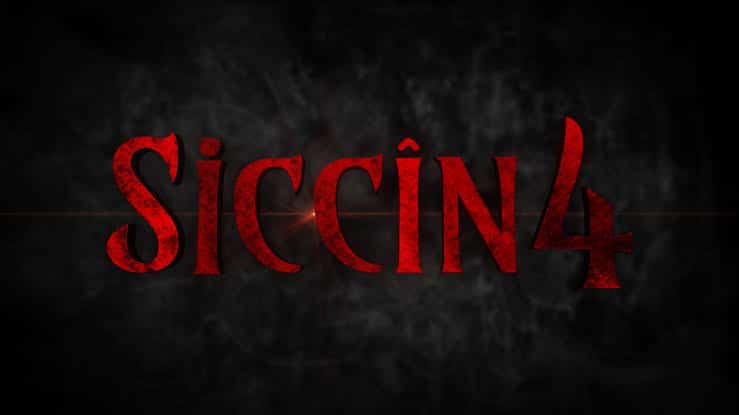 Director: Alper Mestçi
Cast: Merve Ateş, Adnan Koç, Yasemen Büyükağaoğlu, Kıvılcım Kaya
The situation of the Yılmaz family, which was quite wealthy in the past, changes over the years. The family has to move to Saadet's grandmother due to financial problems. But Saadet is not alone in this house, contrary to popular belief. In the garden of Saadet's old house, her husband's grave is found and this house has been owned by someone from another realm. The arrival of the Yılmaz family in this house is not welcomed by the new owners of the house, because they do not want anyone but Saadet in this house. We can say that this movie, which is said to be the scariest movie of the Siccin series by the audience, will make you sit on the edge of the seat with anxiety. It also has the distinction of being the first Turkish movie to meet the audience in 4 dimensions!
---
6) Thesis: 13. Night (2019) | IMDb: 6.8

Director: Taylan Işıklar
Cast: Benan Kılıç, Fulya Işıklar, Hüseyin Yaman
Gaye is a young woman with a master's degree in clinical psychology. He moves in with a girl with psychological problems to write her graduation thesis. While trying to determine a topic for his thesis, he meets this girl through his girlfriend Emre. He thinks that the easiest way to deal with the problems of this young girl, whose name is Narin, is to move in with him. With the camera sent by Kardeş Barış, he begins to record the sessions they performed. After a while, no one can hear from Gaye. Determined to find out what happened to his brother, Barış decides to watch the recordings on the camera he sent him. He sees that only 13 nights have been recorded in the camera. 13. What happened after the night is unknown to anyone…
---
7) The Secret at the Door (2018) | IMDb: 6.8

Director: Mehmet Ali Zaim
Cast: Şiar Zaim, Natali Kayova, Melek Orhanoğlu, Asuman Zaim
A woman's husband makes a deal with a dangerous cult 200 years ago. But after a while, he breaks the sect rules by not sticking to this agreement. He pays for it with his life. His wife, who has no crime, is taken away from her child and imprisoned in a well. During her stay in the well, a demon takes over the woman's body. Although years have passed since the incident, the woman's desire for revenge never diminishes. Every year he passes without seeing his son, his curse spreads from ear to ear. When Aslı, who has moved to this mysterious town, and her husband Murat, who has psychological problems, begin to be affected by this curse, the gates of hell are slowly opened for every individual in the town.
---
8) Dabbe: A Djinn Case (2012) | IMDb: 5.8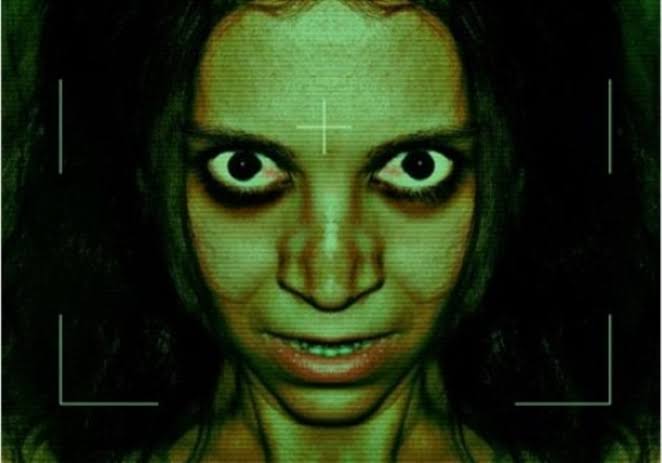 Director: Hasan Karacadag
Cast: Pervin Bağdat, Nihan Aypolat, Elif Erdal, Koray Kadirağa
Living a normal life in Ankara, Ceyda's wife, Sinan, and her daughters are haunted by an existence not from the world we live in. This genie, which they do not know where it came from, does not have a body, and its violent attacks against the family never cease. A video recording system is installed in the house of the family who applied to Ankara GATA Medical Faculty. It is thought that the people in the house who are under surveillance have lost their mental balance. But thanks to the video recording system, the truth will come out. The film is inspired by a real event that the director Hasan Karacadağ encountered during his student years.
---
9) Haunting (2007) | IMDb: 6.1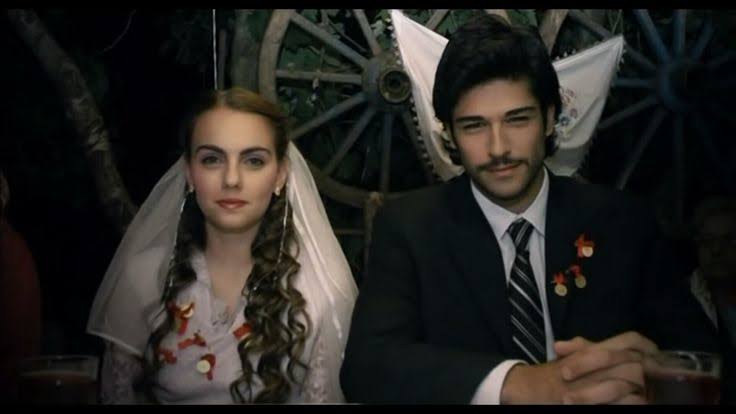 Director: Alper Mestçi
Cast: Burak Özçivit, Bigkem Karavus, Kurtuluş Şakirağaoğlu, Cansu Aktay
We can say that one of the films that pioneered the widespread use of horror elements in Turkish cinema is the film Musallat. In the movie, we take a look at the life of Suat and Nurcan, who are deeply connected to each other. The couple, who want to crown their love with marriage, gets into big trouble after this decision. A strange entity causes unexplained events around the couple and affects the couple's entire life. This enchantment that haunts them is almost as if it came from another reality and it disturbs all the peace that exists in their lives.
---
10) Dabbe: Zehr-i Cin (2014) | IMDb: 5.9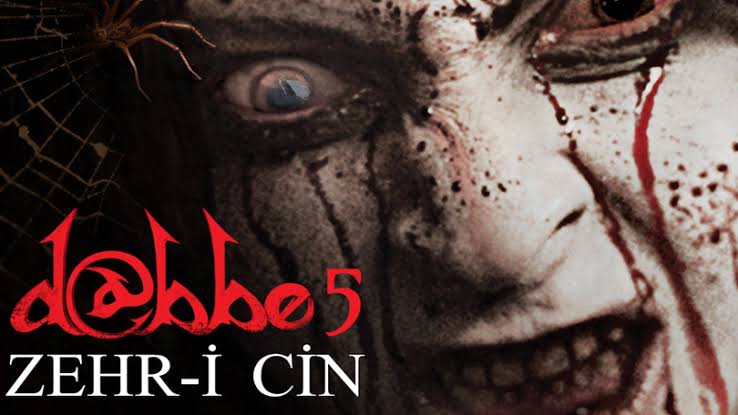 Director: Hasan Karacadag
Cast: Nil Günal, Ümit Bülent Dinçer, Pelin Acar, Murat Seviş
Dilek and her husband Ömer lead a happy life. But Dilek has a dream one day and things start to change after that. In this dream, uncertain faces that he cannot understand whisper information about the devil in his ear. After he wakes up, they haunt him in his daily life. Ömer attributes this negative dream to the theft they experienced in the previous days. But Dilek begins to feel more and more of these demons, which plunge her into a deeper vortex. On top of that, Dilek cannot control her fear and it turns into violence. Our couple seeks the help of a person named Belkıs Hodja in Bitlis to get rid of this trouble.
---
11) Semum (2008) | IMDb: 4.9
Director: Hasan Karacadag
Cast: Burak Hakkı, Bahtiyar Engin, Ayça İnci
Canan and Volkan have a peaceful marriage. The young couple finally gets the house they've been dreaming of for years. Here they begin a new chapter of their life. But one day something strange happens. Canan begins to exhibit strange movements that no one can understand. He cannot control himself, as if his movements are controlled by someone else. The name of this terrifying being, which has taken Canan under his influence, is Semum. His wife, Volkan, will do everything in his power to help his wife.
---
12) Curse: Genies of Ervah (2017) | IMDb: 4.9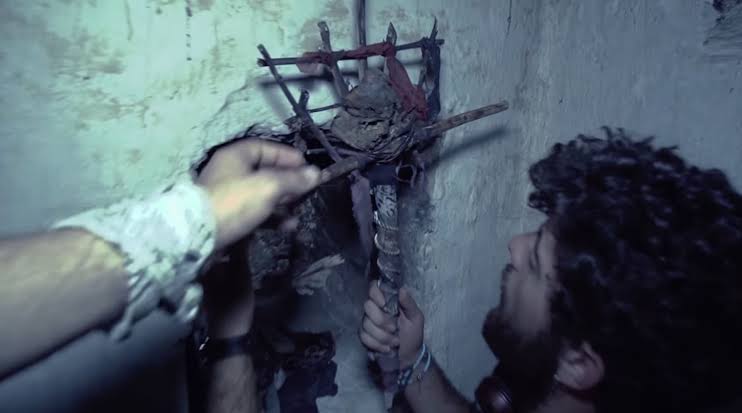 Director: Teoman Gunduz
Cast: Ufuk Özkaya, Sevcan Sini, Zahid Cetinkaya, Ceren Yasemen Güneysu
Four film students take a trip to an abandoned village. Students who rely on the rumors and events they have heard want to do a good job. Everything that happens in the village they come from is recorded by the students with a single camera. After the students enter the village, the police are informed about the incidents. The police team, who came to the scene upon the notice, took the camera that was shooting. The records in it reveal all the facts about the village.
---
13) Cin-i Verse (2018) | IMDb: 6.2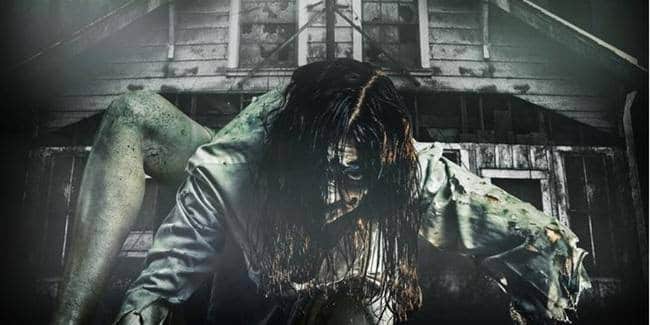 Director: Uğur Akünlü
Cast: Kemal Uçar, Arda Esen, Fulden Akyürek, Toygun Ates
Salih, who has devoted his whole life to the fight against jinn, has sworn revenge. Because when she was a child, a demon was haunted by her mother, and as a result her whole family was murdered. After a while, he finds himself in a curse whose rules are determined by Se'nik, the sultan of the Ifrit army. Salih, who is looking for ways to get rid of this trouble in his head, tries to protect his brother, whose existence he just knows, from this curse. So will he be successful? Let's watch and see!
---
14) Azazil: Knot (2014) | IMDb: 3.6
Director: Ozgur Bakar
Cast: Tolga Akman, Zafer Altun, Cansu Diktaş, Cansu Baker
In order not to leave the orphaned Sinem alone, her aunt and uncle take her under their wing. Together they begin to live in the house left by Sinem's family. Sinem has a beautiful relationship with Akın, whom she met at university. But one day, during a trip, they hit a dog with a car and the dog dies. Sinem's most difficult times begin after this moment. Filled with suspense elements, the film also contains metaphysical and supernatural elements.
---
15) Three Letters: Votive (2019) | IMDb: 5.9
Director: Alper Mestçi
Cast: Ramazan Demir, Ceren Yılmaz, Ejder Özkarslıgil, Simge Uluer
Two friends named Salih and Metin go to the forest for hunting. They have an accident here and Salih is shot with a rifle and seriously injured. After this accident, Salih has to live with the bullshit stuck in his brain. This young man, who has started to experience psychological problems, needs both financial and moral support. Although Metin says that he will give all kinds of support to his friend in these difficult days, things do not work out that way.
Not only does Metin leave Salih alone, but he also gets in the way with his girlfriend Şermin. Metin, who broke up with his ex-fiancee, soon got engaged to Şermin. Her ex-fiancé, Arzu, does not know what to do and looks for a solution to visit Salih and her mother Türkan. This visit prompts mother Türkan to avenge her son.
---
Best Horror Movies of the 21st Century
This post is also available in: Türkçe