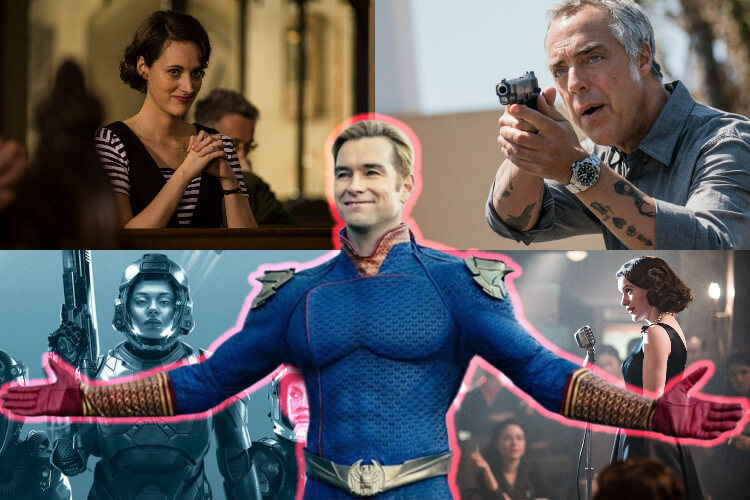 As soon as we realize that we are consuming good content while watching movies and series on many different digital platforms, we want to switch to a different platform and watch the best of it. Although Amazon has joined this digital trend a little younger, Amazon Prime series with very rich content continues to be on the agenda. In this article, where we have compiled the 24 best TV shows of Amazon Prime, we have brought together both the content of the series, IMDb scores and season trailers. If you're ready, let's take a closer look at our list of Amazon Prime series together.
---
21) Utopia (2020) | IMDb: 6.3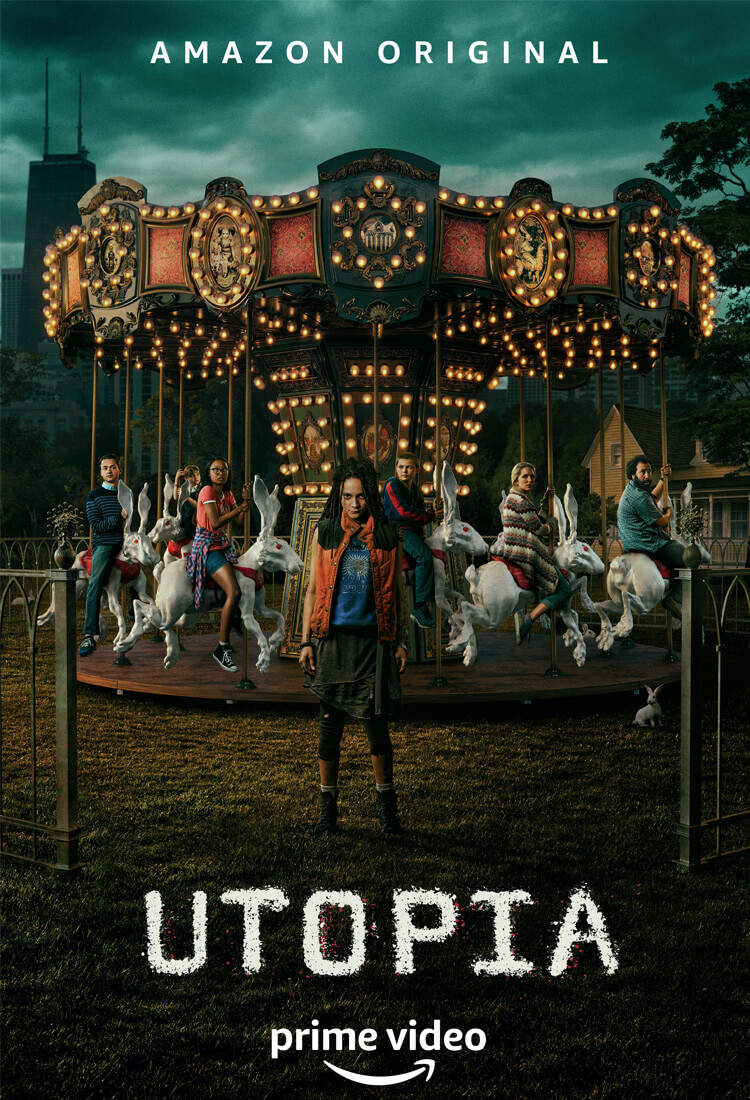 Based on the 2013 British television series of the same name, the sci-fi drama Utopia focuses on a super-intelligent fan who is shocked to learn that their favorite comic isn't real. Starring John Cusack and Day Byrd. Cusack is a scientist with inventions to solve world hunger.
As the apocalypse approaches for the world, a group of people believe that the comic book they found knows about the disasters in the world. They think that the key to stopping the apocalypse is in this book. You can add it to your list as a series of fun and snacks.
---
20) Forever (2018) | IMDb: 7.2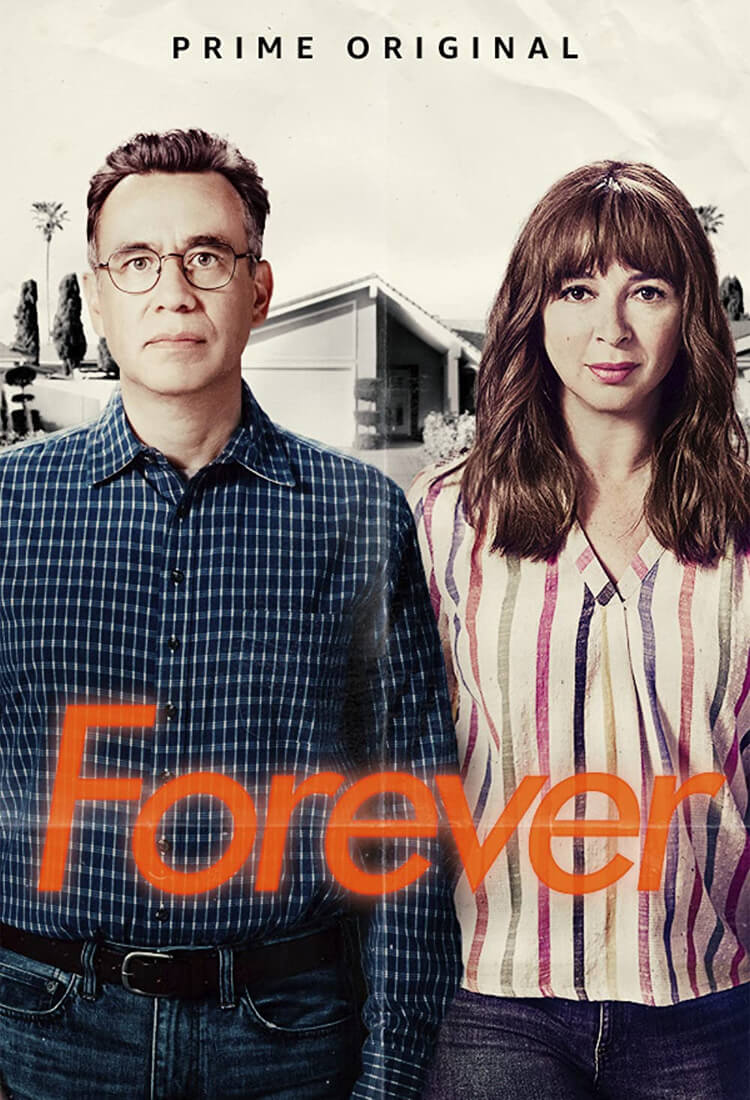 June (Maya Rudolph) and Oscar (Fred Armisen) have been together for 14 years, but the winds of change are starting to blow for both of them. Although Oscar loves living together, he has a desire to do something different as a clumsy husband.
He's also impressed when he sees how much fun his single friend at work Sharon (Kym Whitlet) is having. After watching the series, you need to watch the first four episodes to continue. After the first four, you can see the story start to wrap up.
---
19) Hunters (2020 – ) | IMDb: 7.2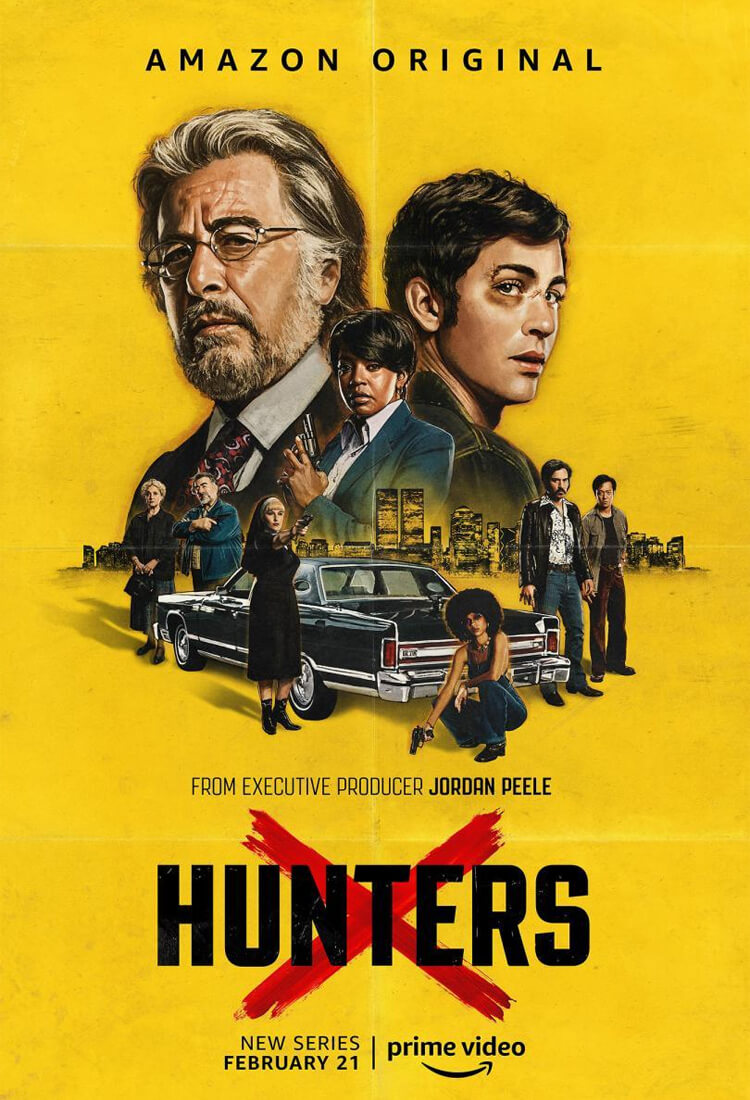 Hunters, starring Al Pacino and starring Logan Lerman, tells the action-packed story of a group of Nazi hunters who infiltrate the highest reaches of American society, flee, track down and kill abducted Nazi generals. Al Pacino (Meyer Offerman) appears to be a wealthy and respected businessman, but behind the scenes, this Nazi hunter leads the group.
Jonah (Logan Lerman) joins the group after his grandmother's death. From the opening scene, Hunters tests the audience's perception of reality. The opening scene shows the US secretary of state as a top Nazi, the butcher of a concentration camp. The series, which includes very striking scenes, is mind-blowing with the season finale. Hunter stands out among the recent Amazon Prime series.
---
18) Homecoming (2018 – ) | IMDb: 7.5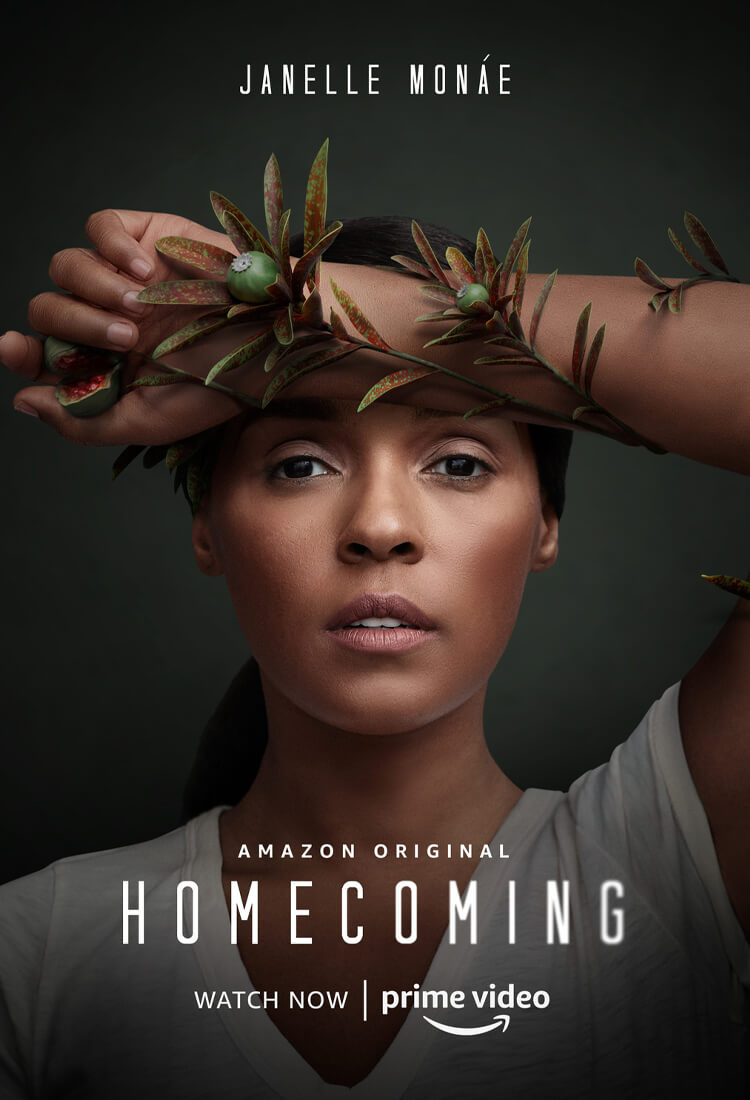 Julia RobertsMr . Robot's creator Sam Esmail makes his television debut in this thriller series. Roberts stars as Heidi, who works at a facility called Homecoming that helps veterans return to normal lives. But in this work, much more is revealed about her past than she remembers.
---
17) Tales From the Loop – Loop (2020 – ) | IMDb: 7.5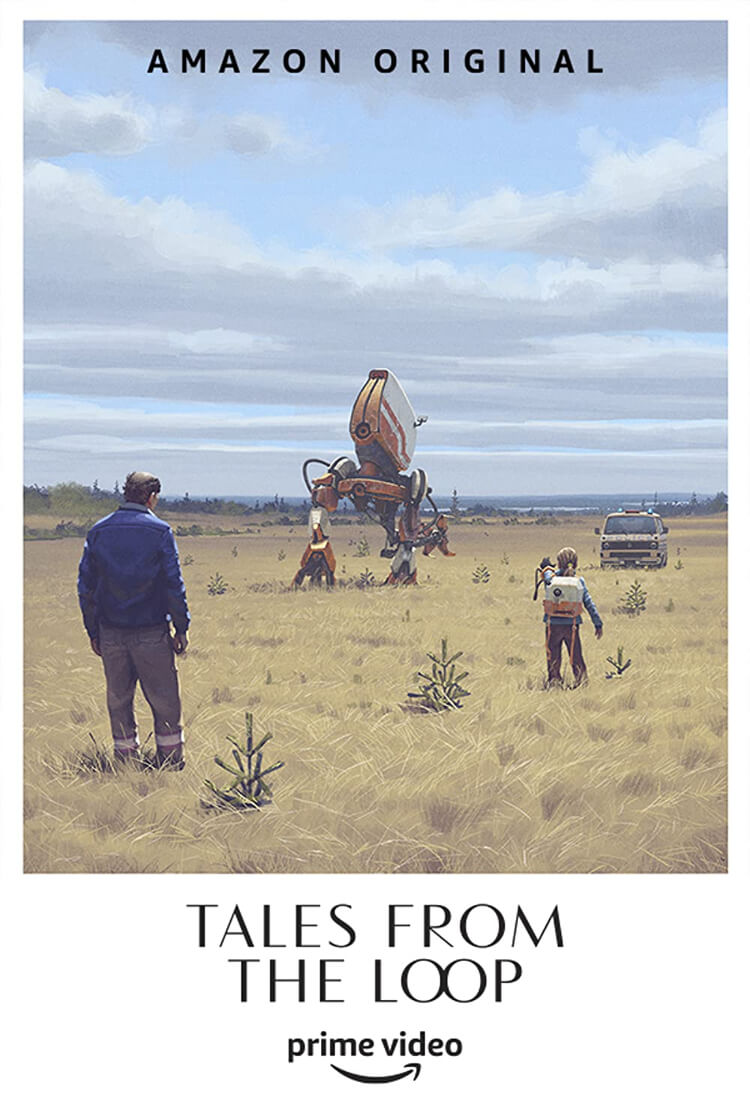 This mind-blowing sci-fi series from Amazon Prime was penned by Nathaniel Halpert, co-creator of FX's legion and Netflix's The Killling. The plot revolves around a group of people living in a small town built on top of ' The Loop ', a machine built to unravel the mysteries of the universe.
The town is home to an underground facility where researchers are working to make a scientific breakthrough. The interconnected stories of the townspeople are also told. Especially for those who love mystery and science fiction, Tales From the Loop is an incomparable Indian fabric among Amazon Prime series.
---
16) Modern Love (2019 – ) | IMDb: 8.0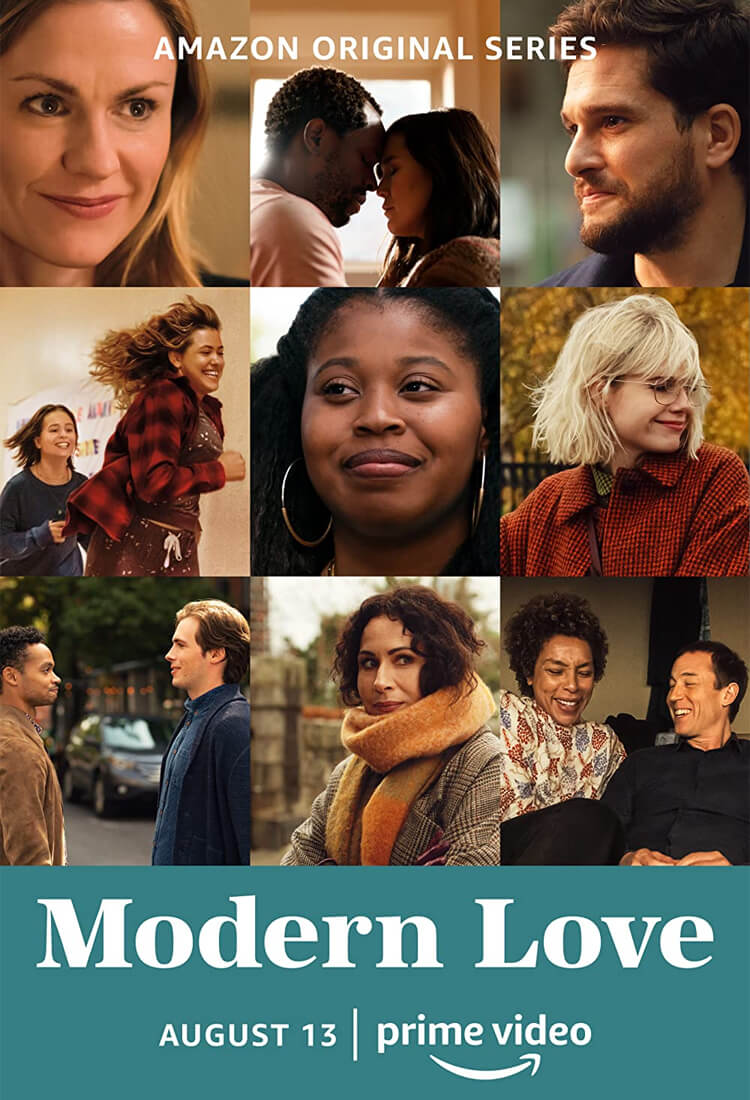 Based on Amazon Prime's famous New York Times column (and subsequently the podcast), Modern Love meticulously weaves deep personal relationships and love stories into 30-minute episodes. With an ambitious cast including Tina Fey, Anne Hathaway, Catherine Keener, Dev Patel, Andrew Scott, Modern Love is definitely worth your time.
---
15) Mozart in the Jungle (2014 – 2018) | IMDb: 8.1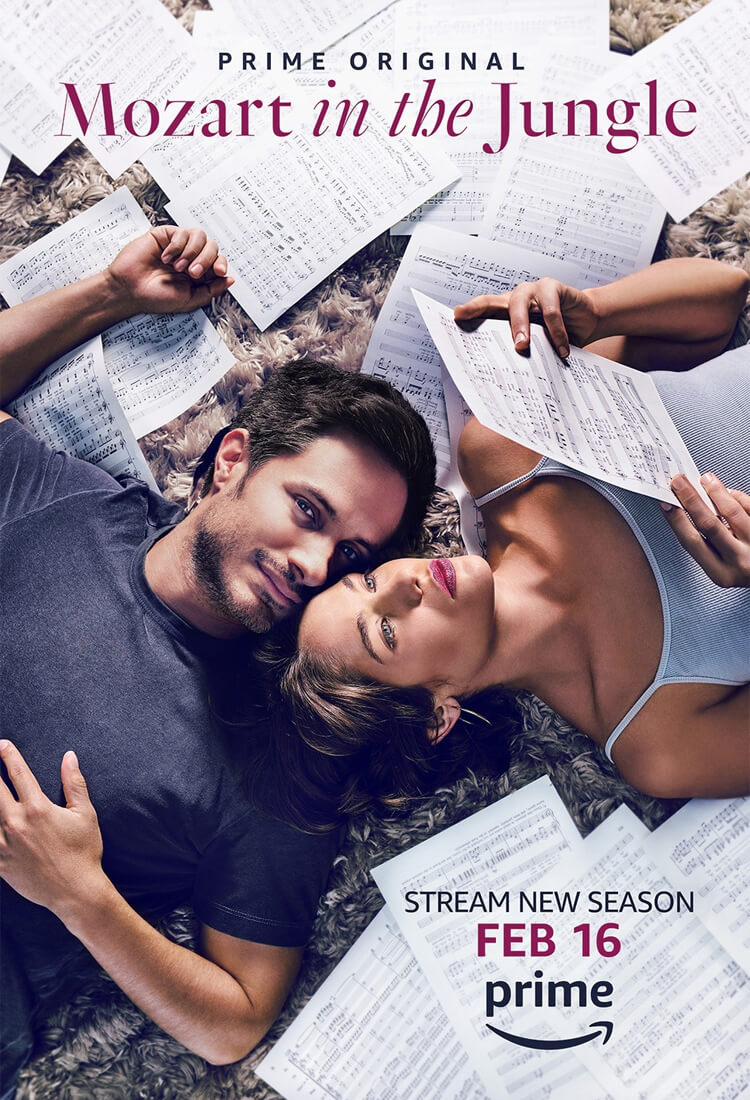 There is the New York Symphony, some young hopes trying to get between the old people in the orchestra and the boring management mentality, a young conductor (Gael Garcia Bernal) who shakes the classical music scene. Rodrigo (Bernal), a sexy and attractive young man, is appointed as the new maestro of the New York Symphony.
Rodrigo's distinctive style and comfort upset both the outgoing maestro and the chairman of the board. After the oboist Hailey started working with Rodrigo, the series turned into a musical ceremony.
---
14) Tom Clancy's Jack Ryan (2018 – ) | IMDb: 8.1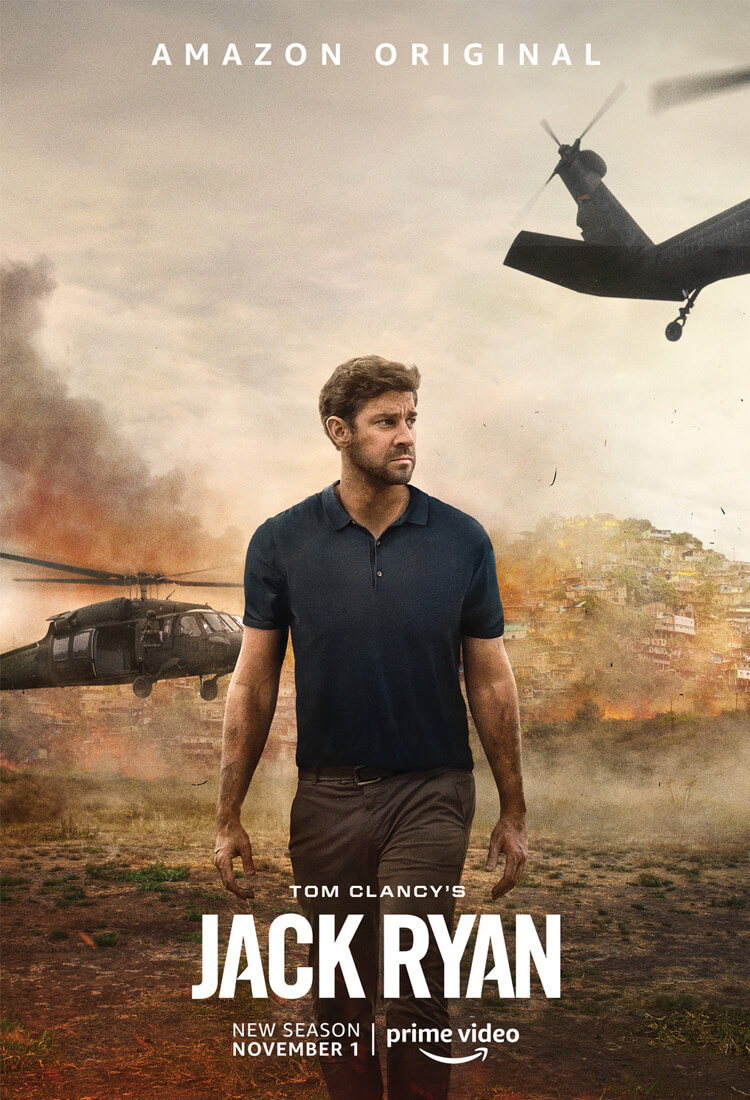 Jack Ryan (John Krasinski), a former Marine who fought in Afghanistan, has trouble sleeping as well as mysterious injuries to his back. Ryan and his boss track down an Islamist activist named Solomon. In the first season, Ryan infiltrates terrorist cells after uncovering how criminals communicate with each other, but things take a turn for the worse. It is a series of Jack Ryan that will satisfy the audience visually, with masterfully made conflict scenes, every episode full of plans like a movie.
---
13) The Man in the High Castle – The Man in the High Castle (2015 – 2019) | IMDb: 8.1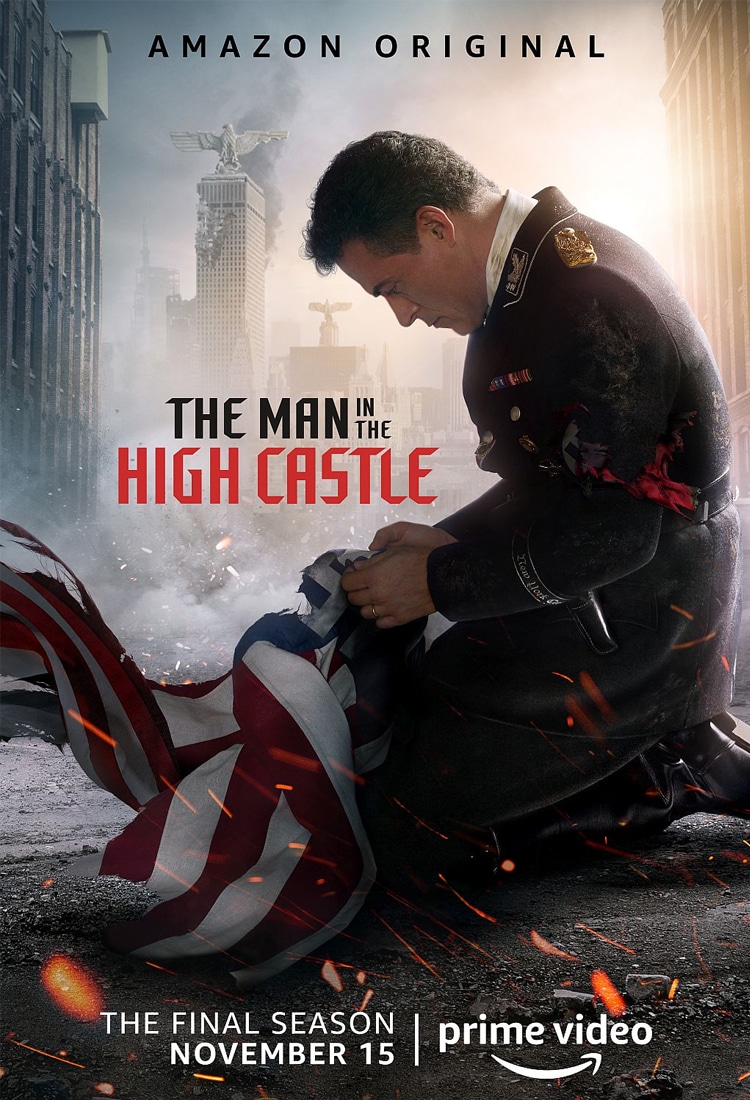 Adapted from Philip K. Dick's 1962 novel of the same name, The Man in the High Castle is Germany's Second World War. Set in an alternate, dystopian world where World War I won. In America, whose east side is occupied by the Germans and the west side is occupied by the Japanese, there is an uninhabited land between the two sides.
The series, in which we watch the resistance of the Americans against these occupations, wants to reveal a truth about how the world should be. You may feel like you are brainstorming while watching the series, which contains a lot of tension and violence. The Man in the High Castle is quite popular among Amazon Prime series.
---
12) Upload (2020 – ) | IMDb: 8.2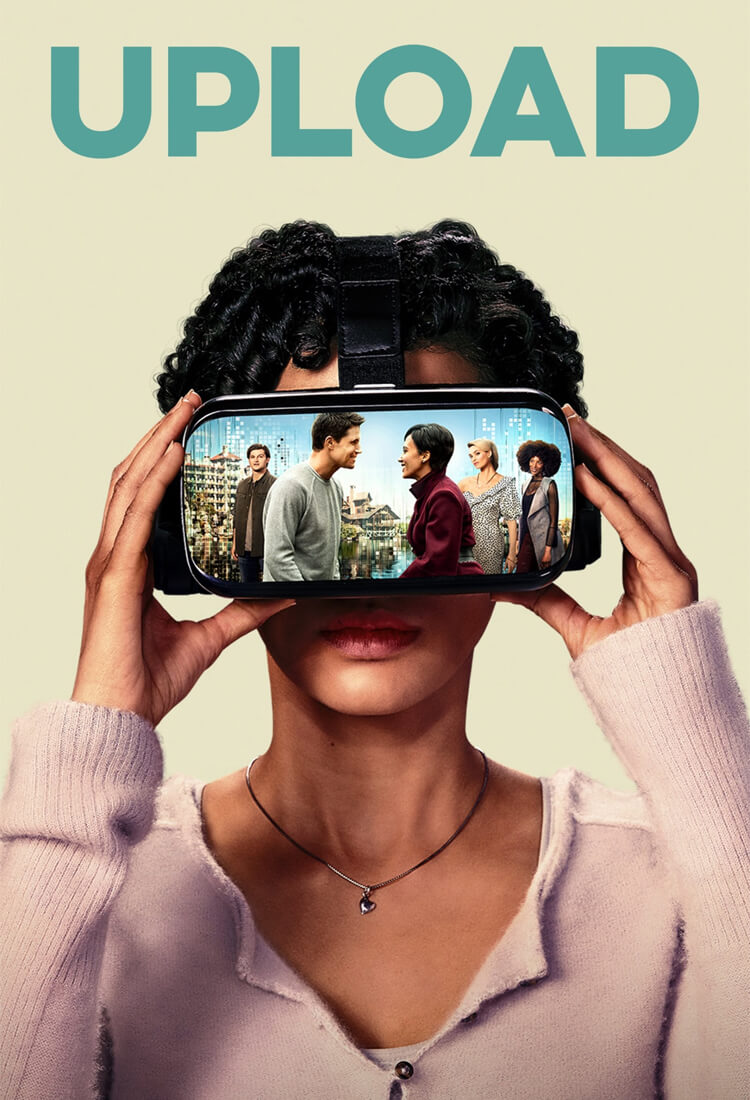 From Greg Daniels, the genius behind TV shows like The Office and Parks and Recreation, is Upload, a dark sci-fi comedy about the near future. With this side, you can get a little Black Mirror taste. It tells the story of a company uploading to a 'digital other world program' after a man named Nathan Brown (Robbie Amell) dies in an accident.
Nathan can still chat on the phone by living friends and family and see what's going on in the living world on the giant screen. But things get complicated for Nathan because he falls in love with this company's customer service representative.
---
11) Sneaky Pete – Rogue Pete (2015 – 2019) | IMDb: 8.2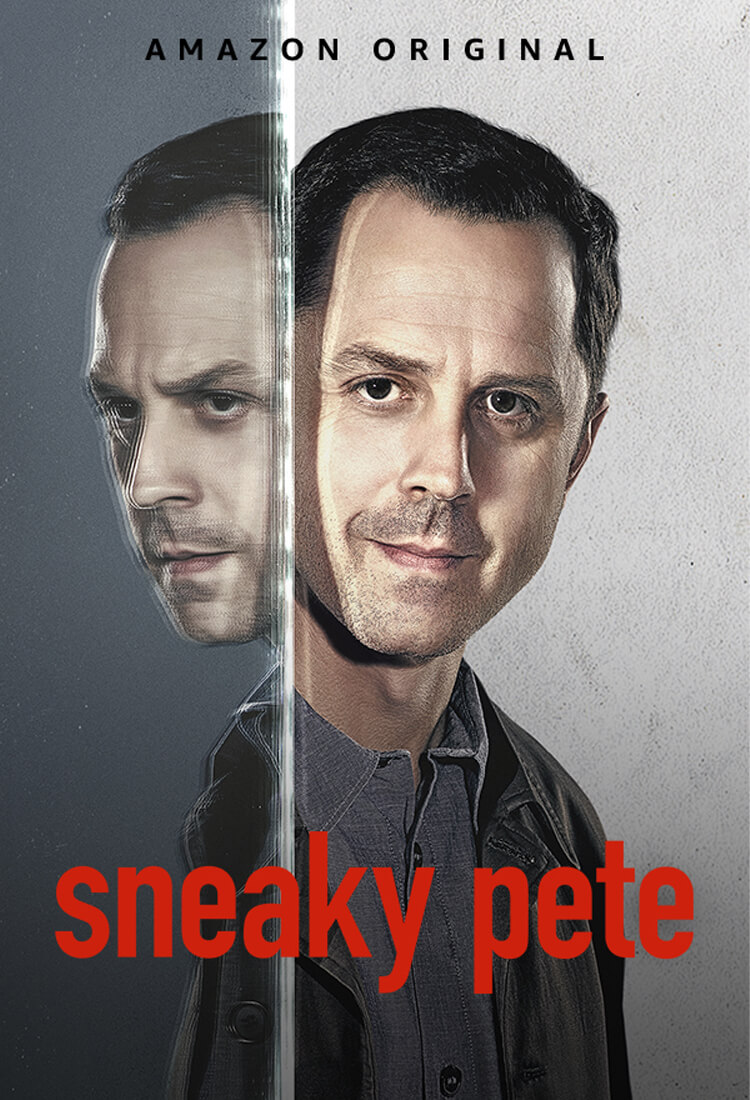 In Sneaky Pete, produced by Breaking Bad star Bryan Cranston, convict Marius (Giovani Ribisi) owes a gangster $100,000. He begins to live as Pete, taking on the identity of his cellmate Pete (Ethan Embry) in a small town prison. Marius introduces himself as Pete to Pete's parents, whom he hasn't seen since he was 11 years old. The real adventure starts from here. A series of Sneaky Pete that you will enjoy watching.
---
10) Good Omens (2019) | IMDb: 8.2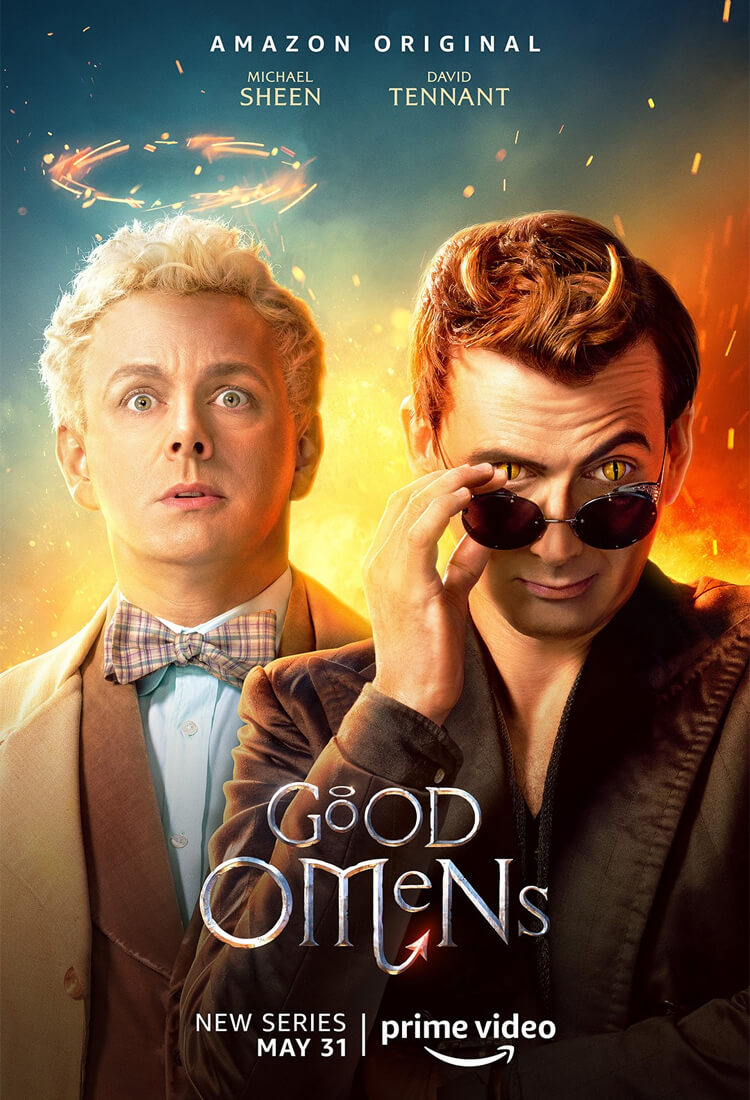 Good Omens is an American-British co-produced fantasy absurd comedy series. David Tennant and Michael Sheen star in this mini-series based on the novels by Neil Gaiman and Terry Pratchett. The final battle between heaven and hell is about to happen. Tennant plays the demon Crowley and Sheen plays the angel Aziraphale.
These two are aware of the end of the world approaching destruction. They get together and try to prevent Armageddon. In addition to Benedict Cumberbatch, the series, in which many famous actors came together in the production, stands out as a successful adaptation.
---
9) Undone (2019 – ) | IMDb: 8.3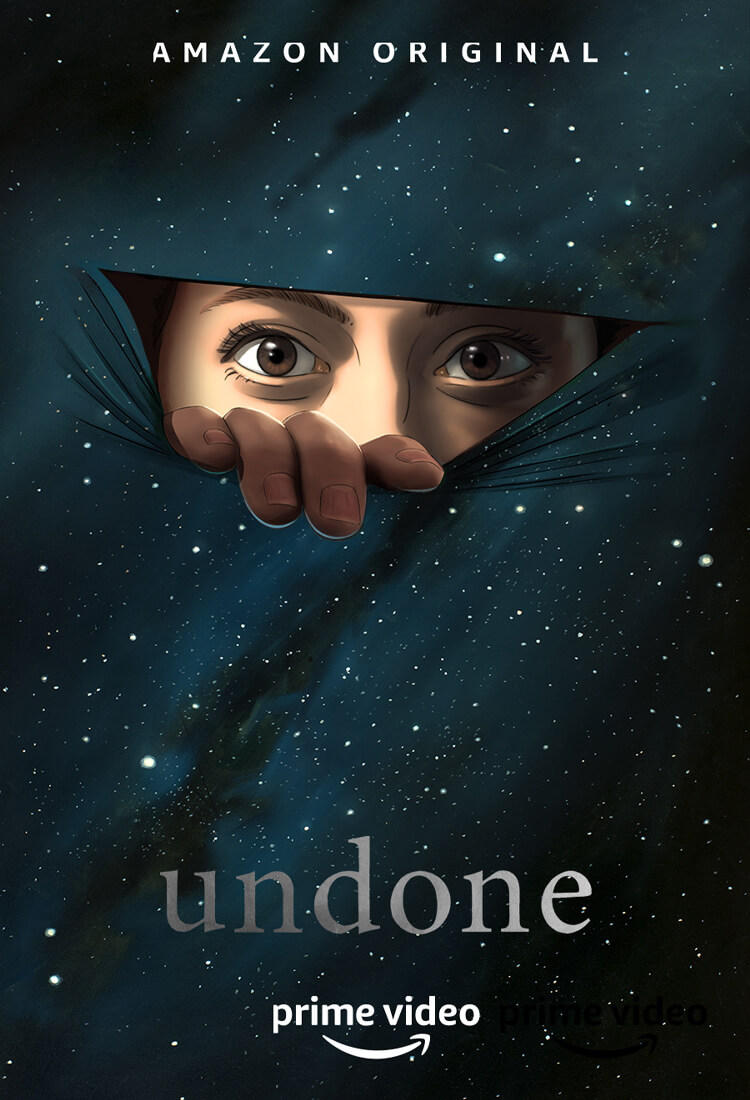 Undone is an adult animated series. Undone is about the journey of Alma, a young woman who has been in a car accident and is starting to lose her mind. Her father (Odenkirk) reappears years after his death, and Alma is forced to question her perception of reality.
He tries to discover how his father died and how he had the ability to time travel. The use of rotoscope, a realistic animation technique never used before on television, takes viewers on a surreal journey through space-time with dark humor and reflection.
---
8) Goliath (2016 – 2021) | IMDb: 8.3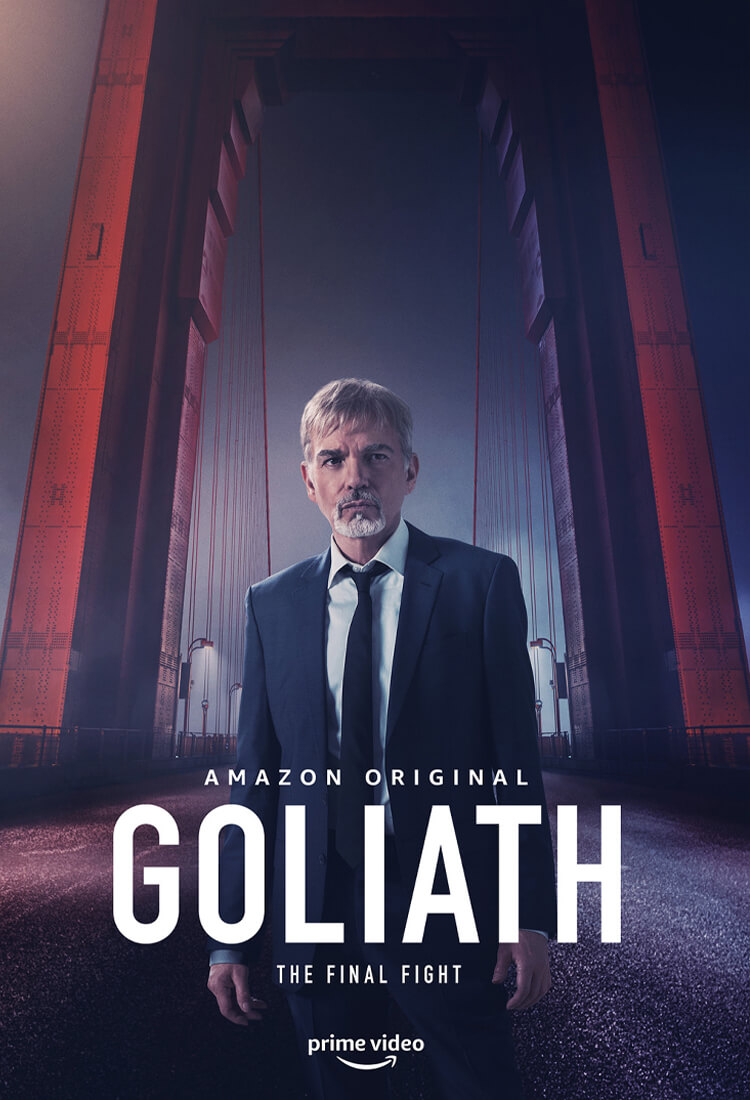 Goliath tells the story of William McBride, an alcoholic and disgraced Santa Monica lawyer. McBride is motivated by a desire to take revenge on his old firm, which has been fighting one last big legal battle and defending a wealthy contractor.
Unlike many TV series, each episode of Goliath has a satisfying internal dynamic. The series is constantly moving forward, arousing great curiosity for the next episode. McBride's determination to regain his former form is definitely worth watching.
---
7) Patriot (2015 – 2018) | IMDb: 8.3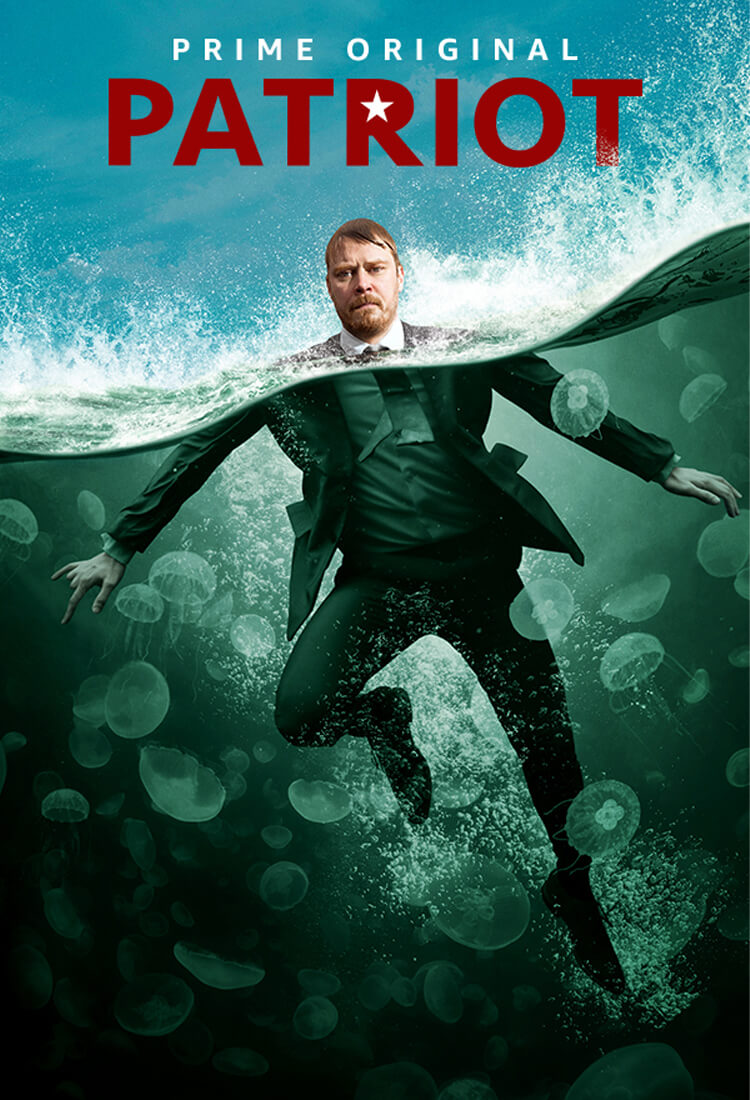 Patriot chronicles the mission of a US intelligence agent named John Tavner (Michael Dorman) to prevent a nuclear attack in the midwest. Tavner disguised as a worker at a pipe company to hide his identity. Tavner, whose job is very difficult, encounters great difficulties throughout the mission.
Murder investigations, his relationships with his friends and family, especially his father, are also involved. Tavner's task load gets heavier after each episode. An action-packed black comedy series has received a very high rating from the audience.
---
6) Bosch (2014 – 2021) | IMDb: 8.4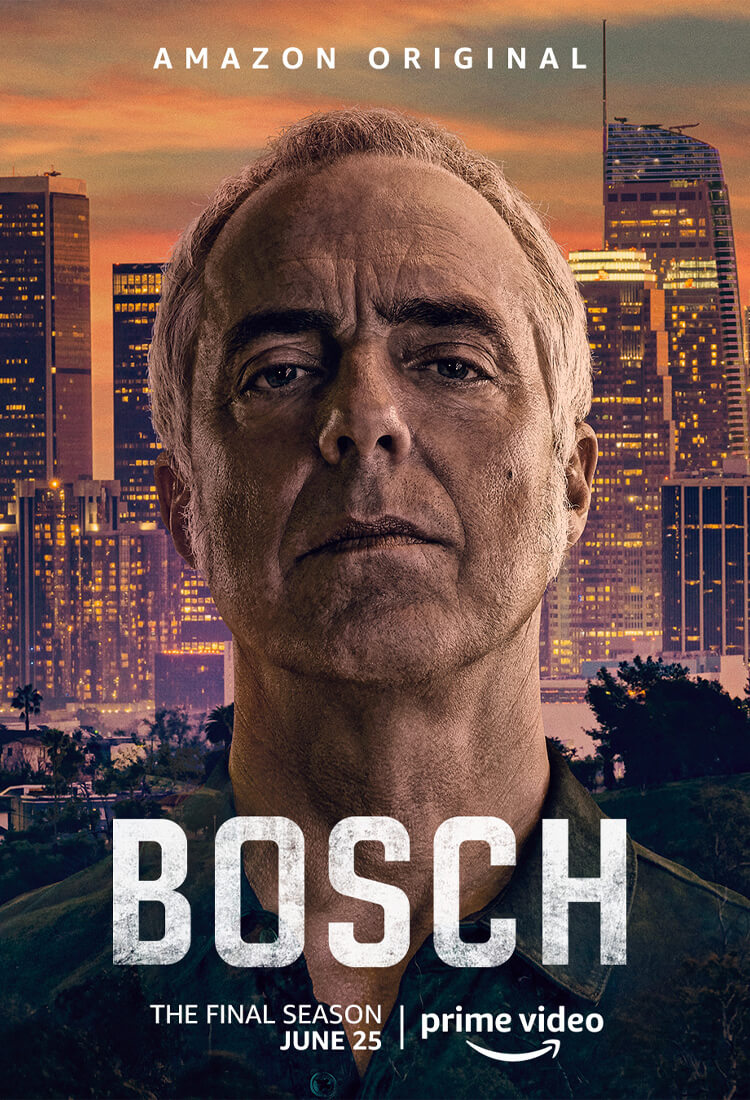 Bosch is a detective series based on the bestselling detective novels by Michael Connelly. The popularity of the series increased even more after Stephen King said that he followed the series with interest. Police detective Harry Bosch (Titus Welliver), who does not let go of his mother's death, solves many murders one after another. Passionate about his job, Bosch is also a rogue as he tries to keep his family safe. It is a successful detective- crime series with action and suspenseful scenes.
---
5) The Expanse (2015 – ) | IMDb: 8.5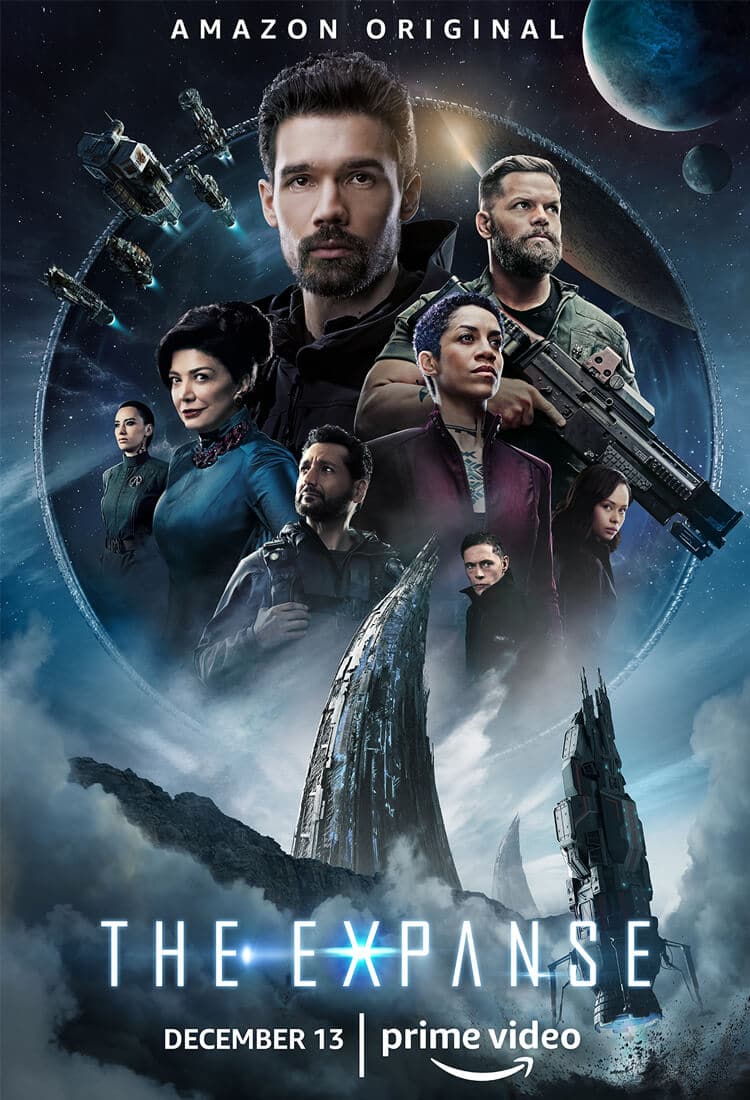 If you need a big-budget, high-tension conspiracy sci-fi series to get you off this planet, Expanse is for you! Set in a future where humanity has colonized the solar system, The Expanse uncovers a conspiracy that could disrupt the peace.
A series full of action and suspense awaits viewers with United Nations Security Council member Chrisjen Avasarala (Shohreh Aghdashloo), police detective Jose Miller (Thomas Jane) and ship's officer Holden (Steven Strait).
---
4) House MD (2004 – 2012) | IMDb: 8.7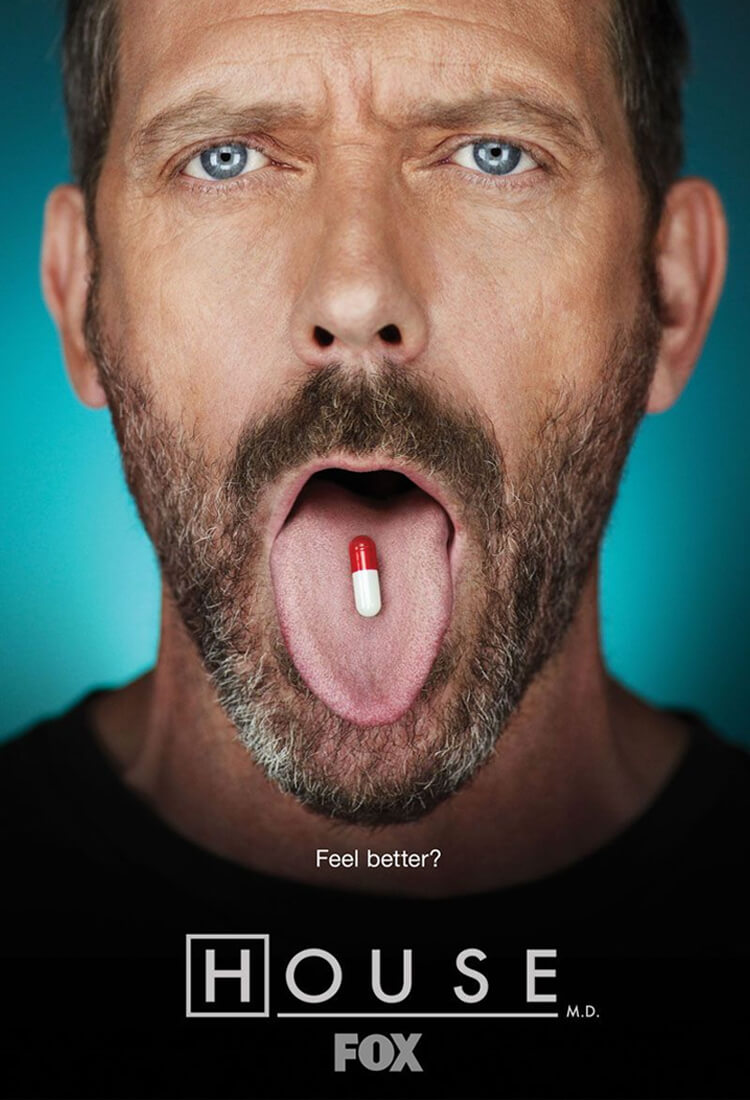 Dr. Gregory House (Hugh Laurie) is no ordinary doctor. The leader of the diagnostic team at a teaching hospital in New Jersey is a medical genius. Medical drama focuses on a single main doctor instead of all hospital staff, cases that cannot be cured, patients can be treated thanks to this genius.
In 2008, just four years after its release, House became the most watched TV show internationally (in the fiction category). Also, throughout the series, the creators referenced Sir Arthur Conan Doyle's best-known character, Sherlock Holmes. Like Holmes, House's full address is 221B.
Both men are written as talented musicians: House plays the piano, Holmes plays the violin. In the eight years it was aired, House won 2 Golden Globes, 5 Primetime Emmy Awards, a Teen Choice Award, and a Peabody. It still continues to gain audiences around the world.
---
3) The Boys (2019 – ) | IMDb: 8.7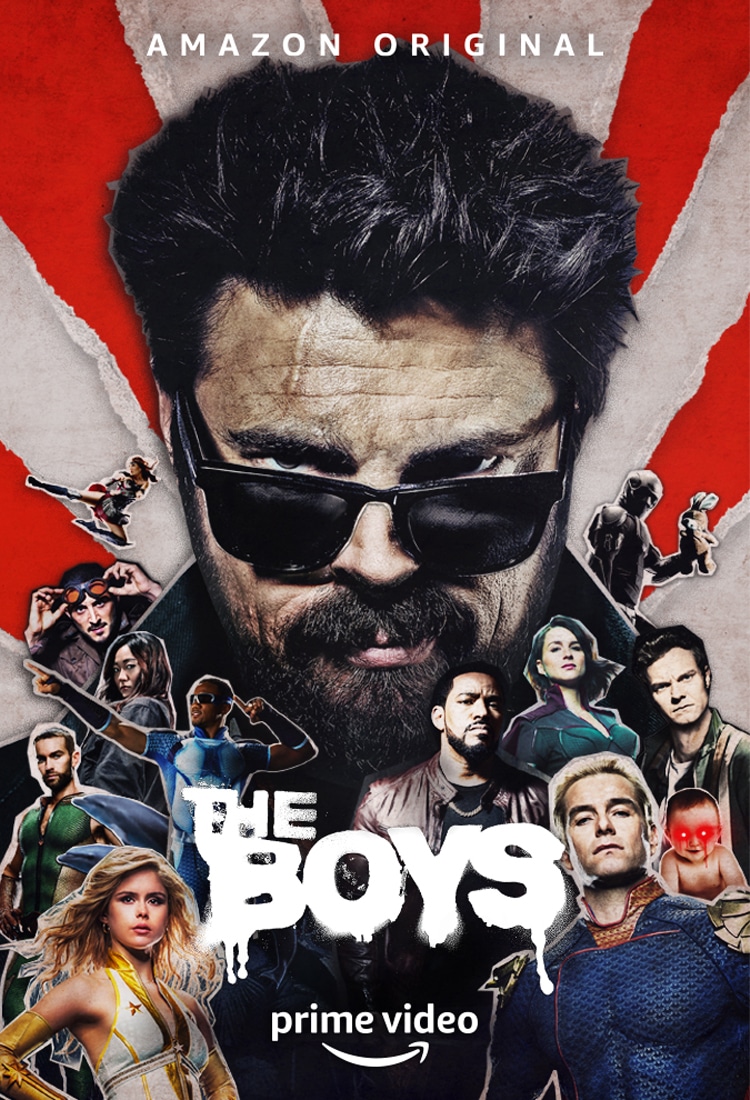 The Boys takes a twisted, painful, real-world approach to the superhero genre. Starring Karl Urban (Billy Butcher), Jack Quaid (Hughie Campbell) and Antony Starr (John/Homelander), The Boys critically describes an order in which people in capes have capitalist intentions and soulless monetary institutions emerge.
A gripping series that distorts our understanding of good and evil and examines the true motives of the superheroes we believe in. The Boys is already a legendary production among the Amazon Prime series in all aspects.
---
2) Fleabag (2016 – 2019) | IMDb: 8.7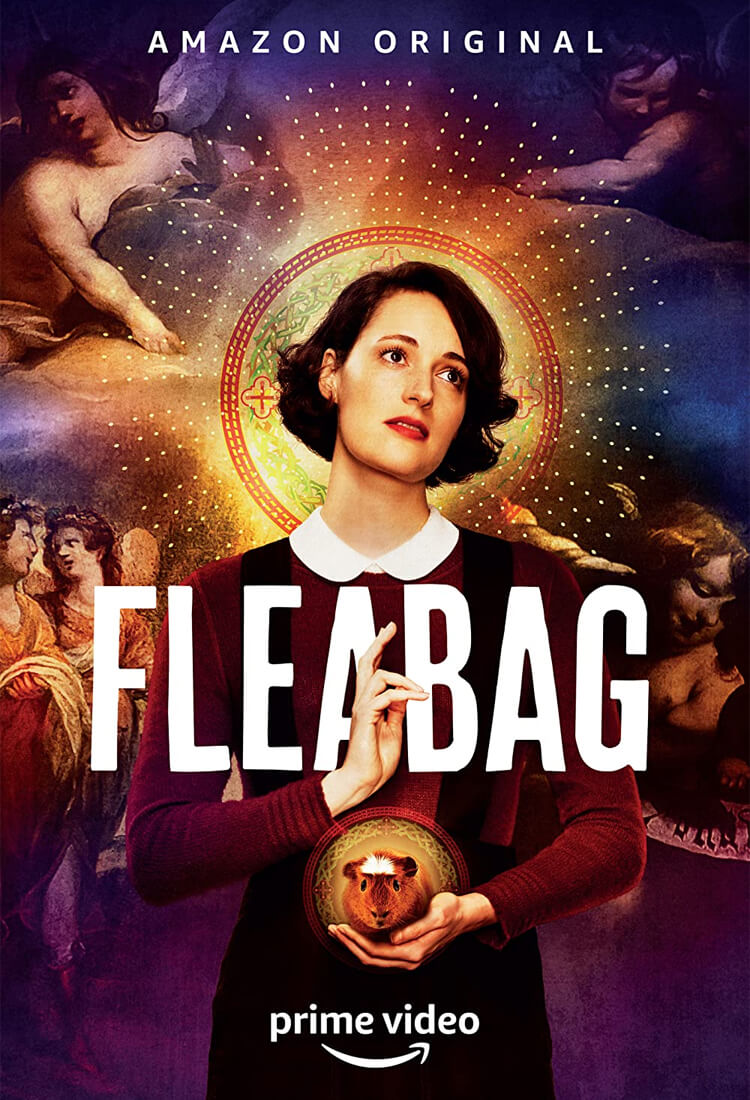 When it comes to the best Amazon Prime series, Fleabag can undoubtedly be the first series that comes to mind. Set in London, the series also won 6 Emmy Awards. The series, which is about the daily life and personal experiences of a young woman, nicknamed Fleabag (Phoebe Waller Bridge), includes the themes of loneliness and sadness.
Fleabag, who lost a close friend, continues to run the cafe because he wants to keep his memories alive. Her relationships with her family and her relationships with men are told from real life and in a striking language. The most striking aspect of the series is the scenes where Fleabag turns to the camera and speaks to the audience and pours out his heart to the audience. Indeed one of the most original comedies of the last few years.
---
1) The Marvelous Mrs. Maisel (2017 – ) | IMDb: 8.8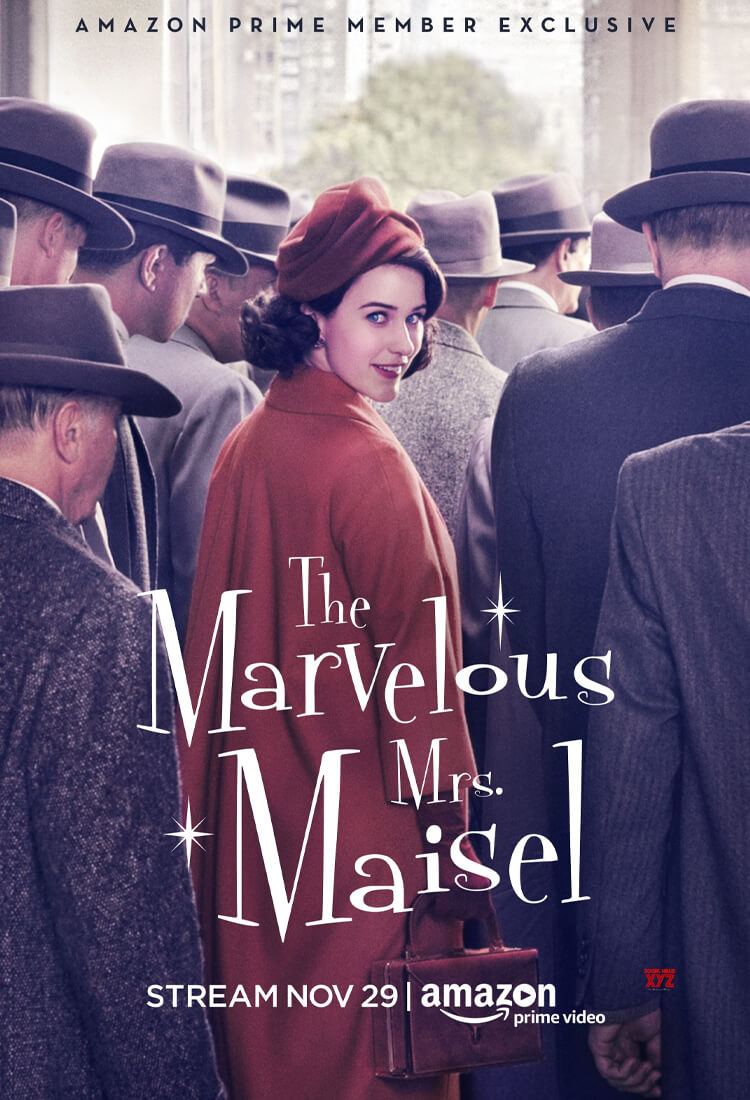 The Marvelous Mrs. Maisel is an American comedy series set in 1950s New York. Miriam 'Midge' Maisel is a wealthy woman. Gilmore Girls creator Amy Sherman-Palladino's amazing series is full of brilliantly written comedic dialogue. The show's cheerful protagonist, a Jewish-American housewife, suddenly discovers that she has a talent.
He excels in comedy and finds himself trying to build a career as a stand-up comedian. Moreover, these are the years when women have not been active in society yet. When the impressive visuals of the 50s, colorful scenes, a little feminism meet with jokes that make the audience laugh and think, a very enjoyable series emerges.
---
This post is also available in: Türkçe Deutsch