While watching dance movies, sometimes you may want to sit in front of the screen and not just watch, but accompany. There are musicals for dancing, yes, but it is not possible to sit and watch musicals on every street corner. For this, we have found the dance movies that have a musical taste and have been brought to the big screen for you and made a list. We wish you a good viewing.
---
1) Singin' in the Rain (1952) | IMDb: 8.3
Director: Stanley Donen, Gene Kelly
Cast: Jean Hagen, Gene Kelly, Debbie Reynolds
Under the Rain is one of the masterpieces among dance movies. Don Lockwood has managed to become one of the most sought-after and shining stars on the big screen at this last point, where he developed his talents. The person who will break the trust he has reached and strengthened is Kathy Selden, who rejects the actors one by one. Of course, Don overcomes what was done to him, but in the meantime he falls in love with Kathy. On the other hand, Lina Lamont is also in love with Don and wants him for himself. The film, which is not only one of the important works of the period but also of the cinema, was directed by Gene Kelly, who is also one of the leading roles.
---
2) The Red Shoes (1948) | IMDb: 8.1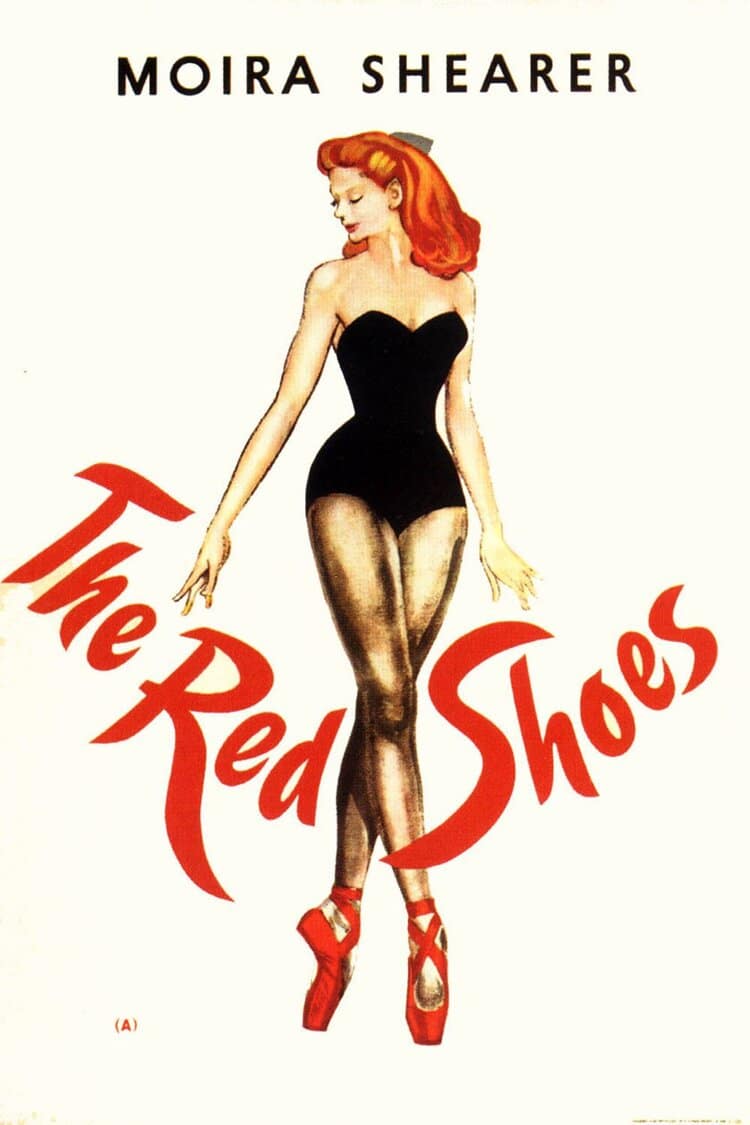 Director: Michael Powell, Emeric Pressburger
Cast: Anton Walbrook, Marius Goring, Moira Shearer
Unknown young ballerina Vicky Page is introduced to the authoritarian impresario of the Lermontov Ballet, Boris Lermontov, at a party hosted by her aunt. Boris demands absolute devotion and loyalty from his artists to ballet, himself and the institution he is a member of. According to him, even private life comes after ballet. At first, he doesn't care much about Vicky. Later, she realizes her unique talent and asks her to play the leading role in the newly written ballet "Red Shoes". However, Boris is infuriated when Vicky falls in love with composer Julian.
---
3) And Then We Danced – And Then We Danced (2019) | IMDb: 7.7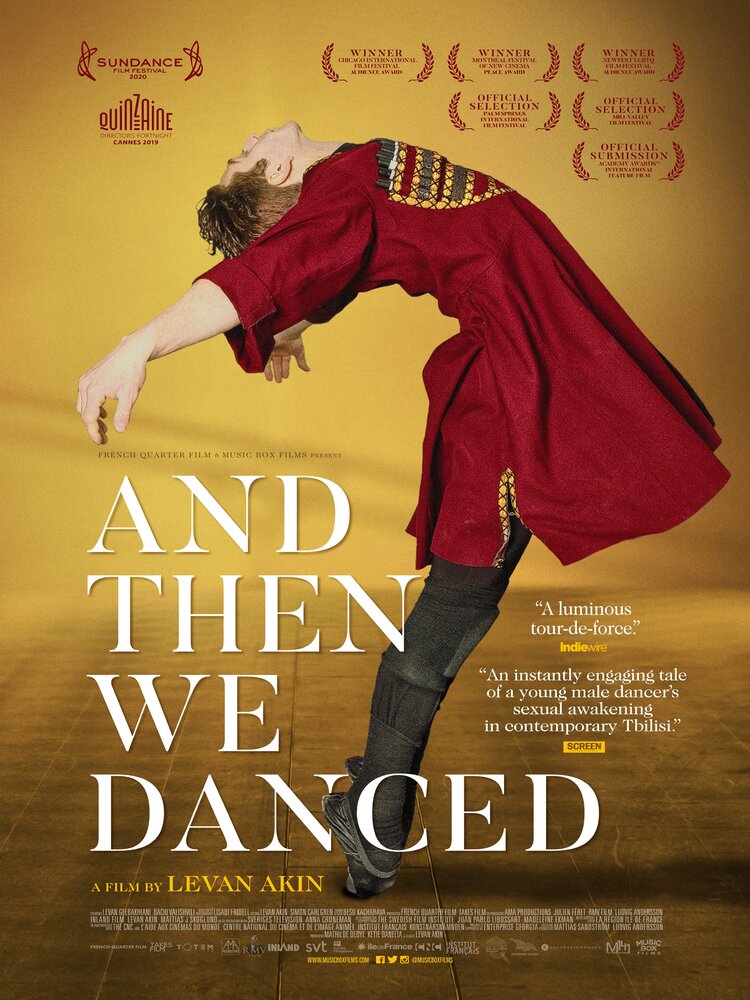 Director: Levan Akin
Cast: Levan Gelbakhiani, Bachi Valishvili, Ana Javakhiskvili
The movie is about a young man trying to discover himself. Interested in dance since childhood, Merab works with a Georgian ensemble. She works tirelessly to be the best because she wants to get away from the problems in her life thanks to her passion for dance. However, her life is about to take a different turn when a new dancer joins the group.
Seeing the new member Irakli as a rival at first, Merab feels a change in his feelings over time. With these new feelings he has for Irakli, he enters a period where he starts to get to know himself and his body. This film, which was strongly condemned by Georgia's far-right segment before and after its release, is one of the must-haves.
---
4) Black Swan – Black Swan (2010) | IMDb: 8.0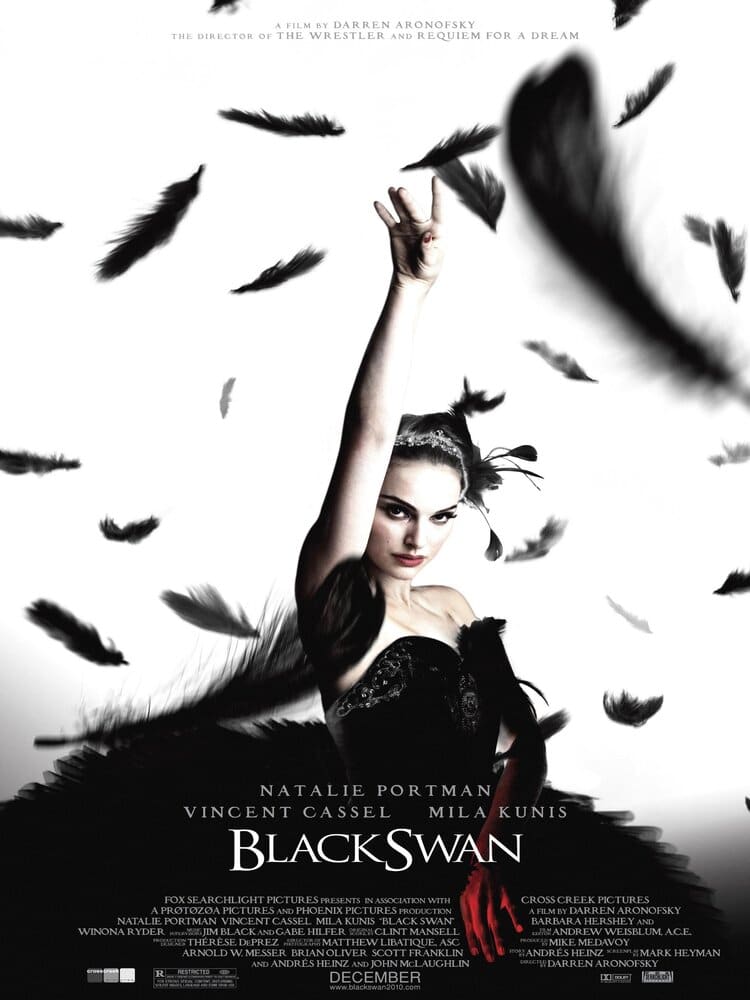 Director: Darren Aronofsky
Cast: Natalie Portman , Mila Kunis, Vincent Cassel
Black Swan, one of the first movies that comes to mind when it comes to dance movies, is about the story of the ballerina Nina. Young and talented ballerina Nina lives in New York with her mother, a former ballerina who has passed on her passion for dance. Her life consists of ballet. Director Thomas Leroy decides he wants to replace the Swan Lake Ballet's principal dancer for the new season. He is looking for someone who can bring the elegant and innocent White Swan and the Black Swan, the representative of lust and the unknown, to life at the same time. For this, her first choice would be Nina.
Working hard to get the role, Nina faces a strong rival. Although he does wonders for the role of White Swan, he cannot give the desired performance in Black Swan. Her opponent, Lily, performs well for Black Swan. Lily and Nina's rivalry develops into a beautiful friendship as time passes. But in the process, Nina also confronts her dark side, which will cause her life to be ruined.
---
5) La La Land – City of Lovers (2016) | IMDb: 8.0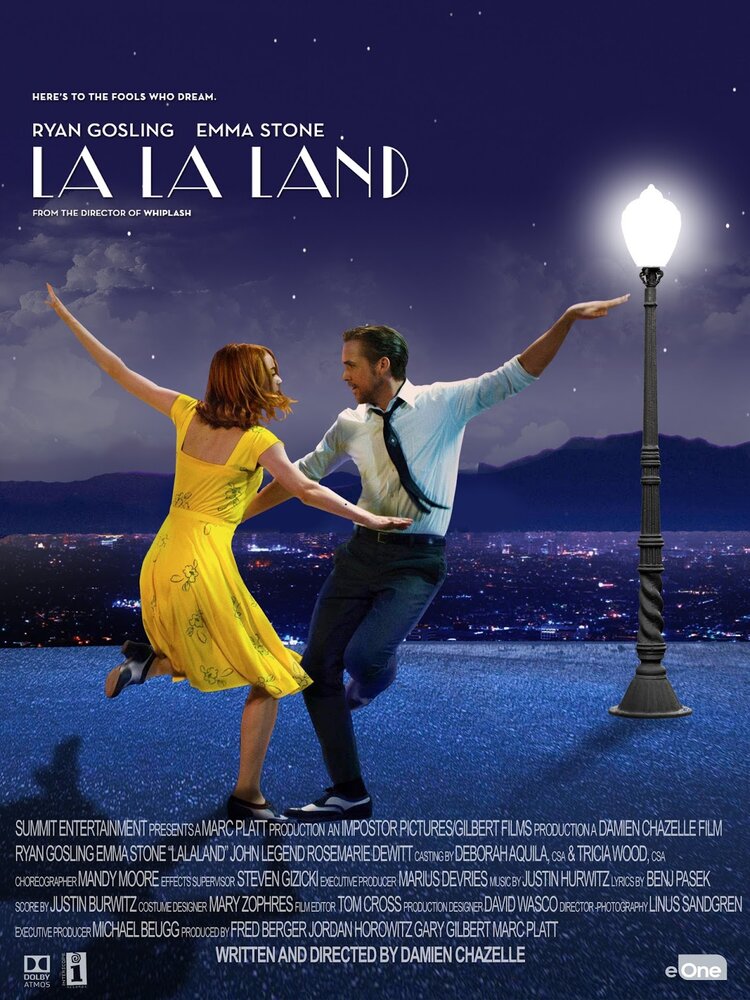 Director: Damien Chazelle
Cast: Ryan Gosling , Emma Stone, John Legend
La La Land is one of the most popular dance movies of recent times. Sebastian and Mia cross paths in crowded and congested Los Angeles traffic. There is a road where two people, both of whom are art lovers, staggered towards achieving their dreams. Sebastian dreams of opening a club where he plays traditional jazz music, and Mia dreams of getting accepted from one of the millions of auditions she entered and becoming an actress. When these two people's feelings for each other begin to change, their lives will also change. Because as they get closer, the landscape that emerges gradually begins to distract them from their dreams.
---
6) Billy Elliot (2000) | IMDb: 7.7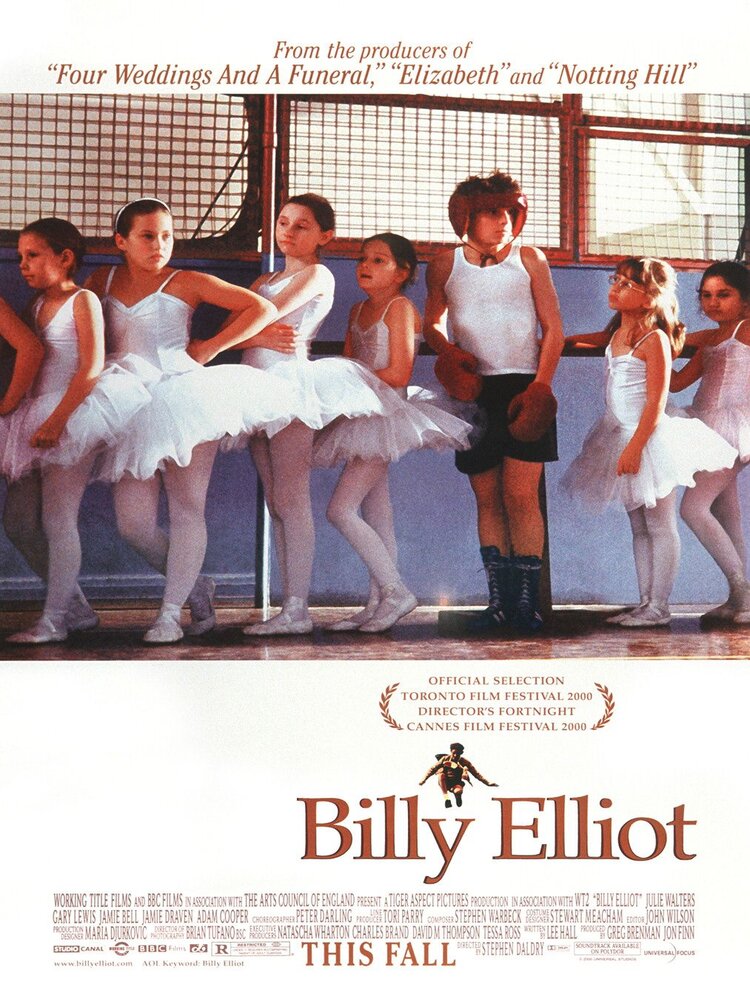 Director: Stephen Daldry
Cast: Jamie Bell, Julie Walters, Gary Lewis
Billy Elliot is a young 11-year-old boy who participated in a strike by miners in England in 1984 for working conditions. Billy always tries to make decisions like an adult. Because of this, he explained to his family that he wanted to quit boxing one day and do ballet. But his family is against it. There are those who oppose as well as those who support it. The film, which was nominated for three Oscars, also brought BAFTA awards to Jamie Bell and Julie Walters.
---
7) West Side Story (1961) | IMDb: 7.5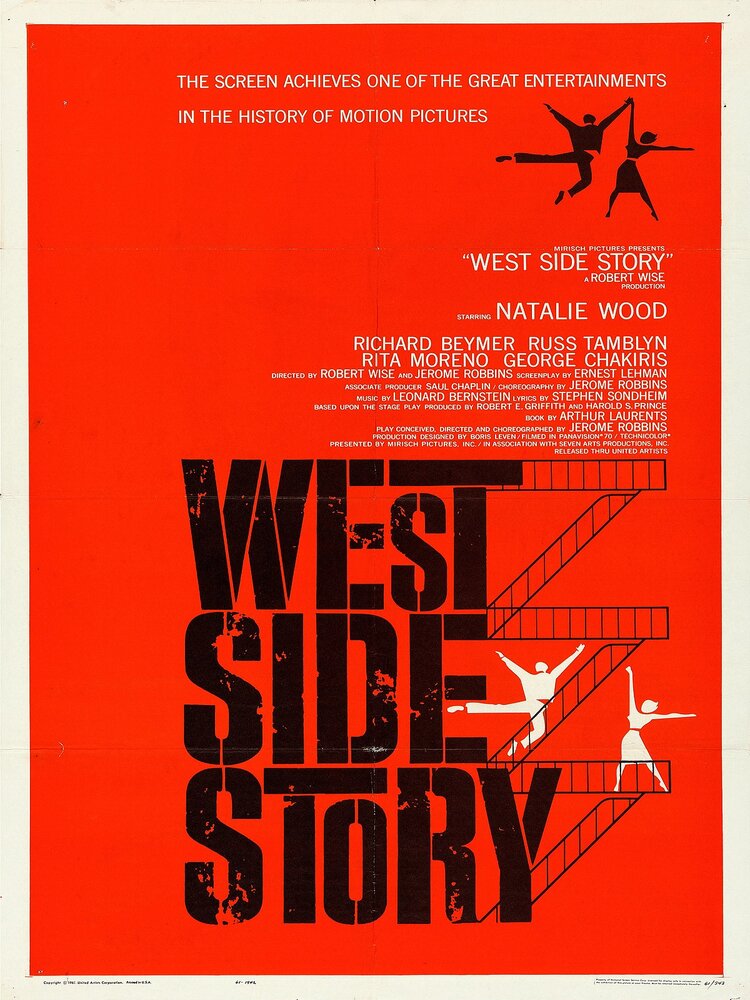 Director: Robert Wise, Jerome Robbins
Cast: Natalie Wood, Richard Beymer, George Chakiris
A cult film leading the way in dance and musical film genres, West Side Story is a movie with great songs, good choreography and tragedy. We follow the love stories of two street gangs, Sharks and Jets, who are hostile to each other, and the love and reunion of a boy and a girl who are in these opposite gangs. In this respect, we can say that we are watching a musical version of a modern Romeo and Juliet adaptation!
---
8) Grease (1978) | IMDb: 7.2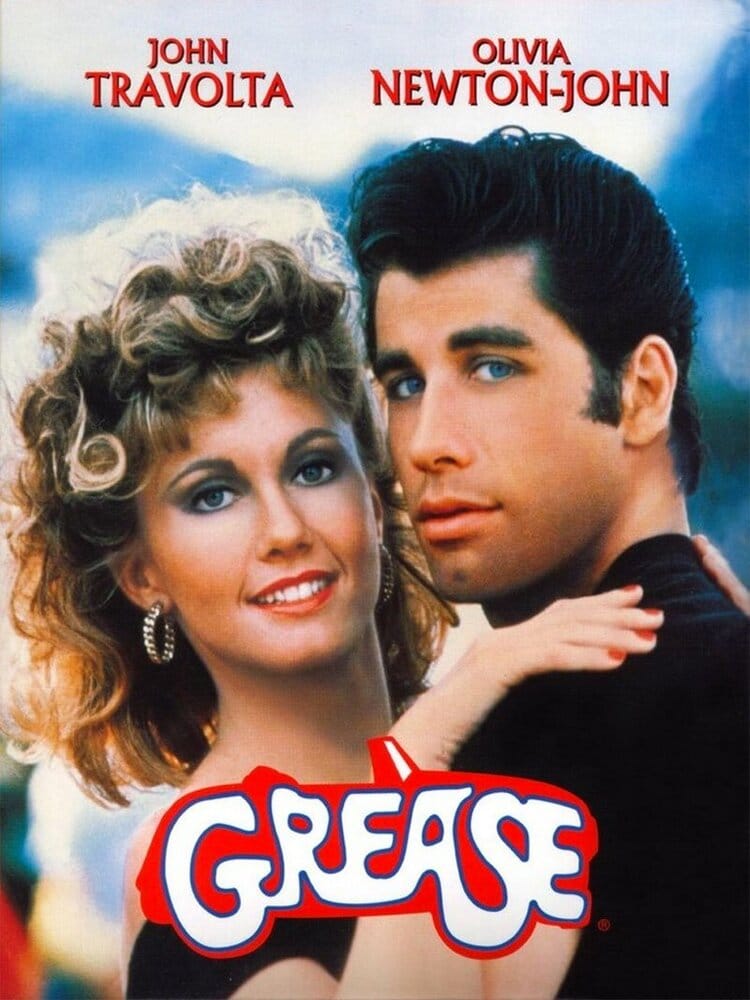 Director: Randal Kleiser
Cast: John Travolta, Olivia Newton-John, Stockard Channing
Sandy and Danny have an epic summer romance. But the summer eventually ends and the two leave and return to their school. On his first day at school, Danny returns to the head of a leather jacket gang he is a member of. From the day he returned, he kept talking about the good days he spent in the summer. What he doesn't know is that Sandy is also signed up for the same group. Moreover, these two are in different groups that are hostile to each other. When you watch this musical full of excellent songs and dances, you will never forget it and you will always want to watch it with the excitement you felt on that first day!
---
9) Dirty Dancing – First Love, First Dance (1987) | IMDb: 7.0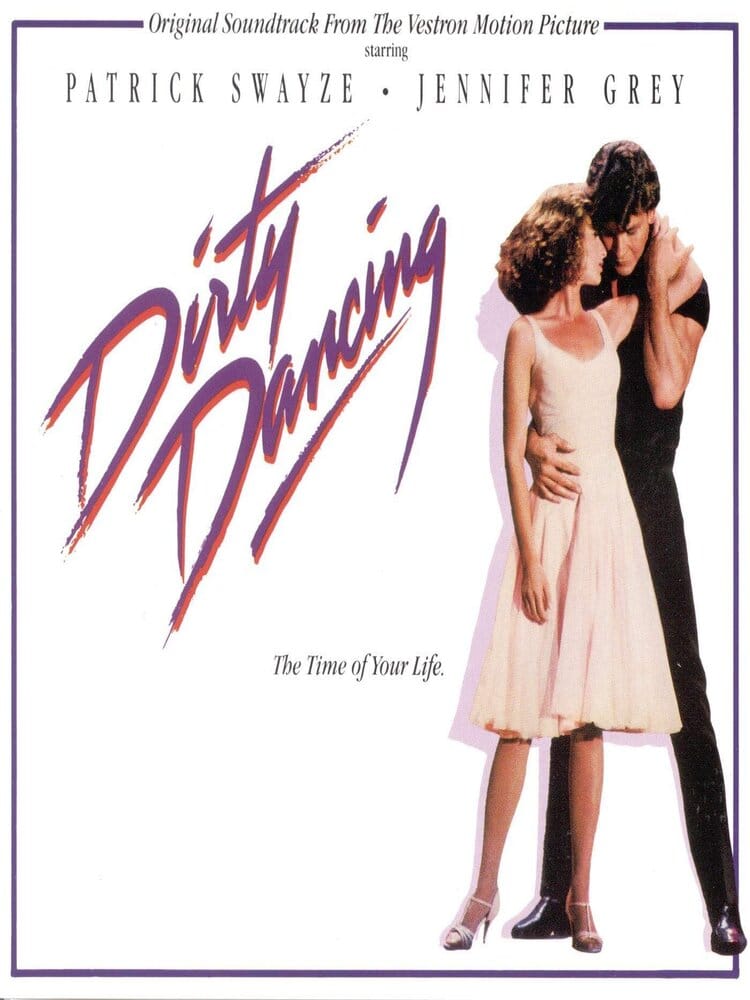 Director: Emile Ardolino
Cast: Jennifer Grey, Patrick Swayze, Jerry Orbach
Johnny Castle, a dance instructor at a summer camp, throws legendary dance parties with his friends in his spare time. Baby, one of the guests who accidentally enters one of these parties, falls in love with Johnny. Baby comes to the aid of Johnny, who has lost his dance partner for certain reasons and needs a partner for a show. The two cannot get along at first, and then they can't get together due to the bans imposed on both of them. But the day of the show comes and Johnny saves the day with Baby. The production, which left its mark on the 80s, won the Oscar for the best song in 1988 with the song The Time of My Life.
---
10) Footloose – Forbidden Dance (1984) | IMDb: 6.6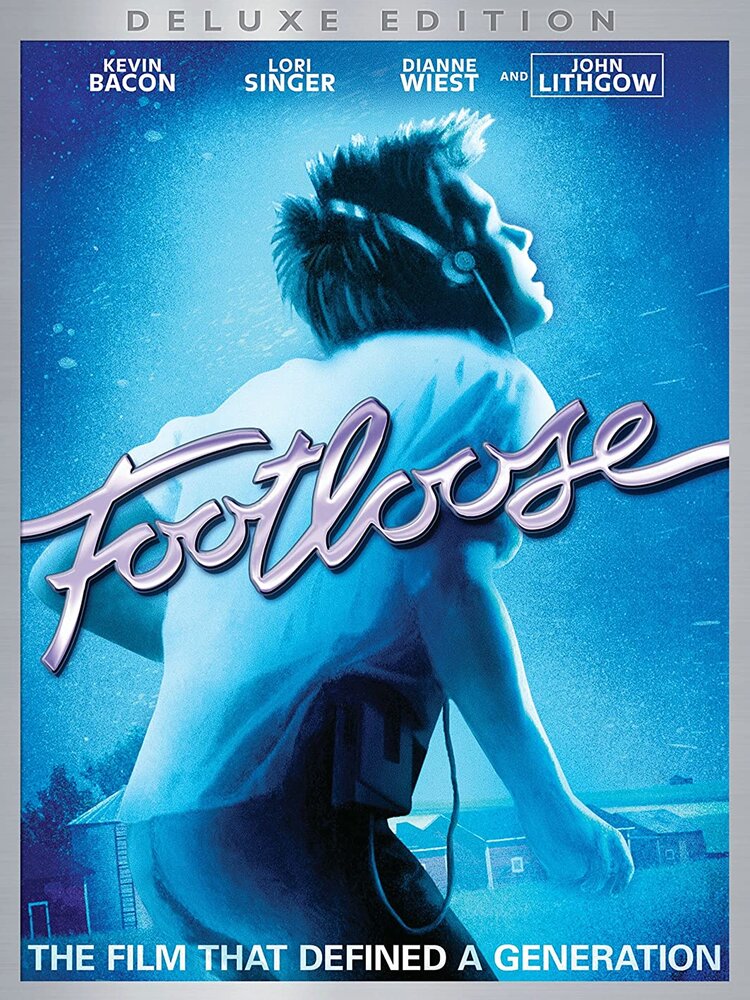 Director: Craig Brewer
Cast: Kevin Bacon, Sarah Jessica Parker, Lori Singer
Ren experiences a minor culture shock when he visits his relatives in the small town of Bomont. A few years ago, five teenagers in town died in an accident after hanging out at night. After this accident, which shook the community there, the council members and Reverend Shaw ban loud music and dancing. Wanting to change this situation, Ren defies the ban and revives the town. While doing this, he falls in love with the priest's daughter, Ariel.
---
11) Step Up – Street Dance (2006) | IMDb: 6.5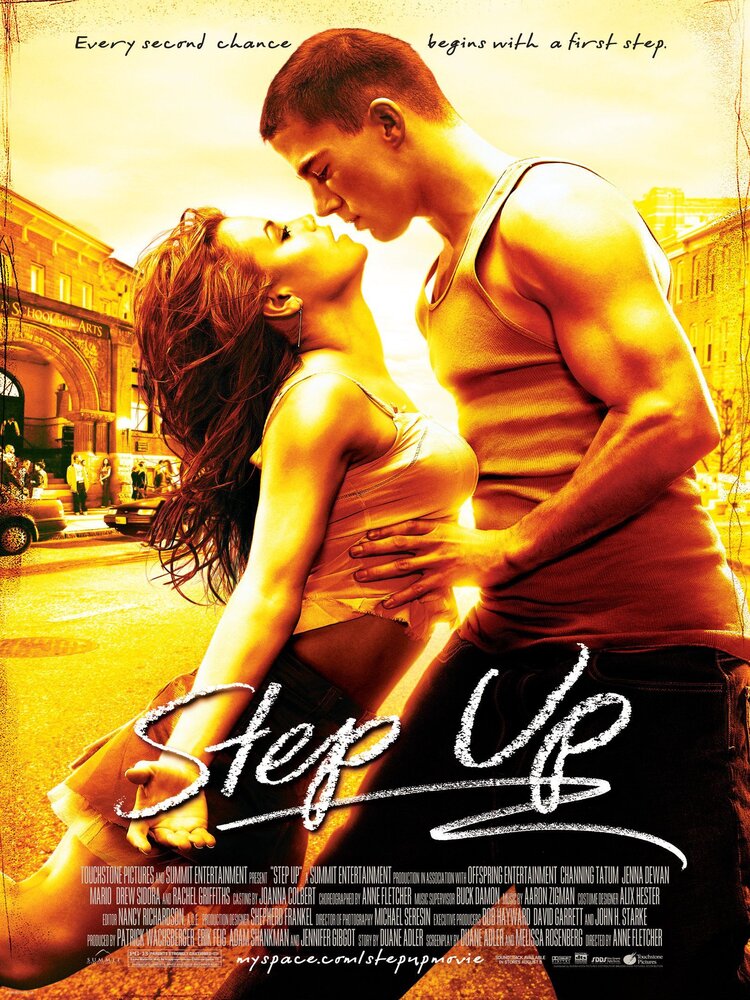 Director: Anne Fletcher
Cast: Channing Tatum, Jenna Dewan, Rachel Grriffiths
The bad events we experience are sometimes the tools of the obstacles we want to overcome in life. A rebellious man's getting into trouble with the law, after a while, indirectly carries him to his goal. Tyler is a dance lover and was recently sent to the Baltimore art school to do public service. There he meets a very talented student named Nora. The crossing of paths with Nora, a wonderful dancer, gives hope to both their lives. The film's director, Anne Fletcher, is also the choreographer. The movie was later serialized and there are 6 movies in total.
---
12) Chicago (2002) | IMDb: 7.2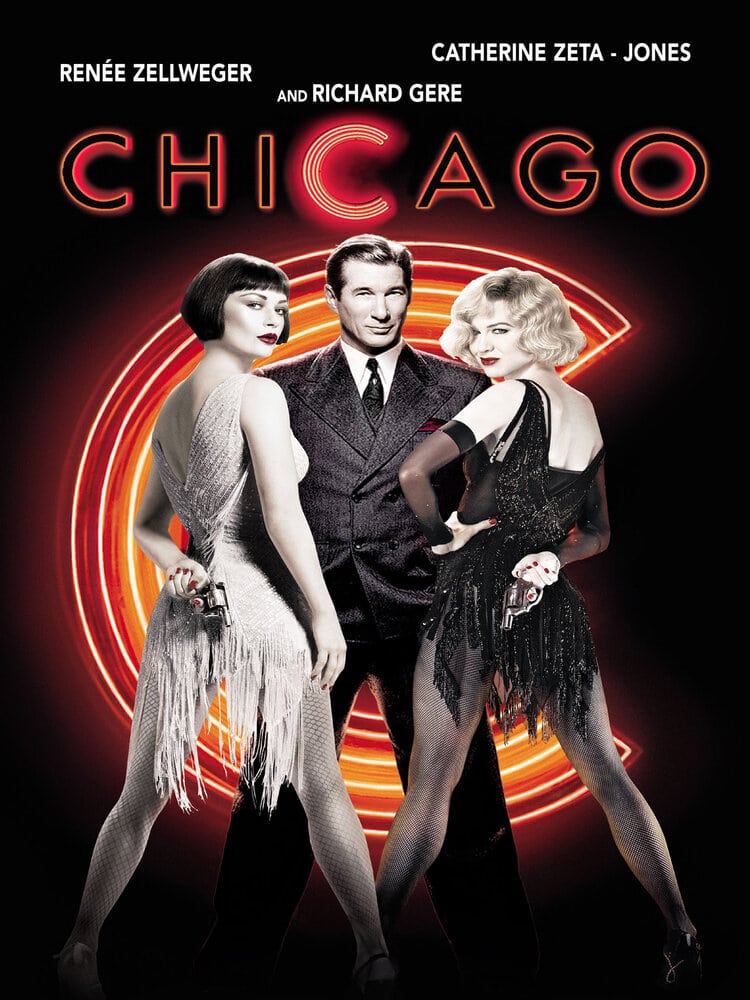 Director: Rob Marshall
Cast: Queen Latifah, Renée Zellweger, Catherine Zeta-Jones
We are in a Chicago prison in 1929. Two women, one guilty of killing her husband and the other of causing the death of her lover… Soon, they begin to look for ways to get rid of this conviction they have fallen into. They hire a lawyer for this. This lawyer will become one of the most famous faces of his circle with the fame he gained from murder cases. Adapted from the musical by legendary musical creator Bob Fosse, the film has managed to become one of the most creative and beloved examples of this genre!
---
13) Mouling Rouge – The Red Mill (2001) | IMDb: 7.6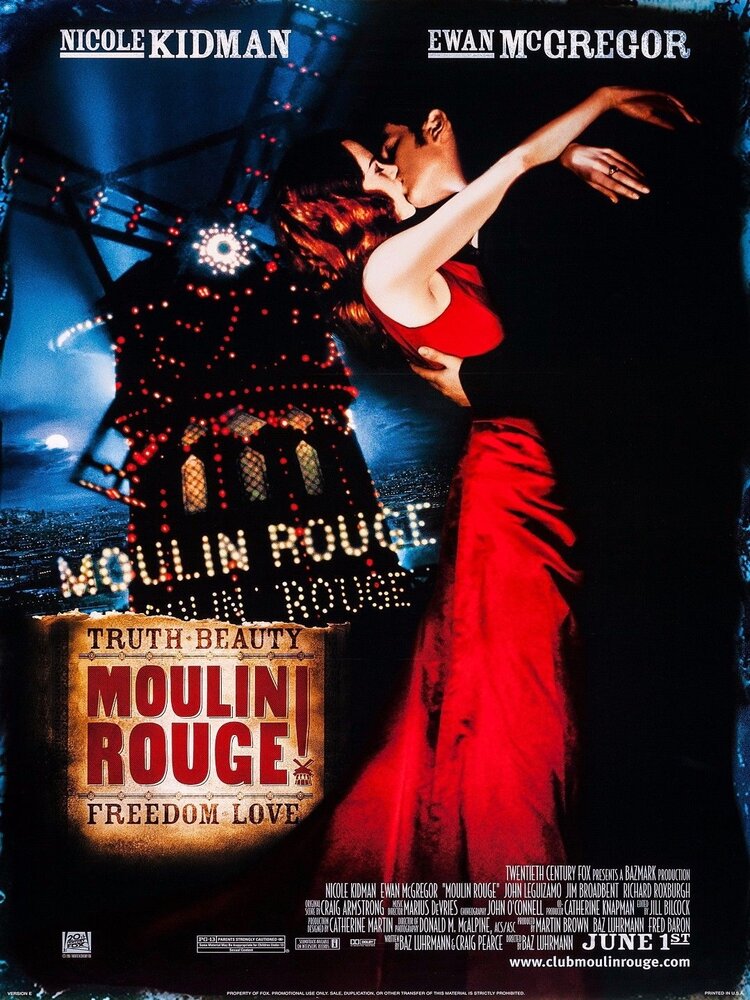 Director: Baz Luhrmann
Cast: Nicole Kidman, Ewan McGregor, John Leguizamo
Red Mill, one of the most popular dance movies starring Nicole Kidman and Ewan McGregor, received full marks from the audience. The talented poet Christian falls head over heels in love with one of the dancers at his regular nightclub Moulin rouge. But there is a big obstacle in the middle of this love. A very jealous Duke falls in love with the same person. As a result, a duel playing musical tones is about to begin. The obvious thing is that the good one wins! Director Baz Luhrmann makes his point clear in the film; There is no love without pain. Because Christian tells the Duke that dancer Satine doesn't love him and he loses his lover.
---
14) Suspiria (2018) | IMDb: 6.7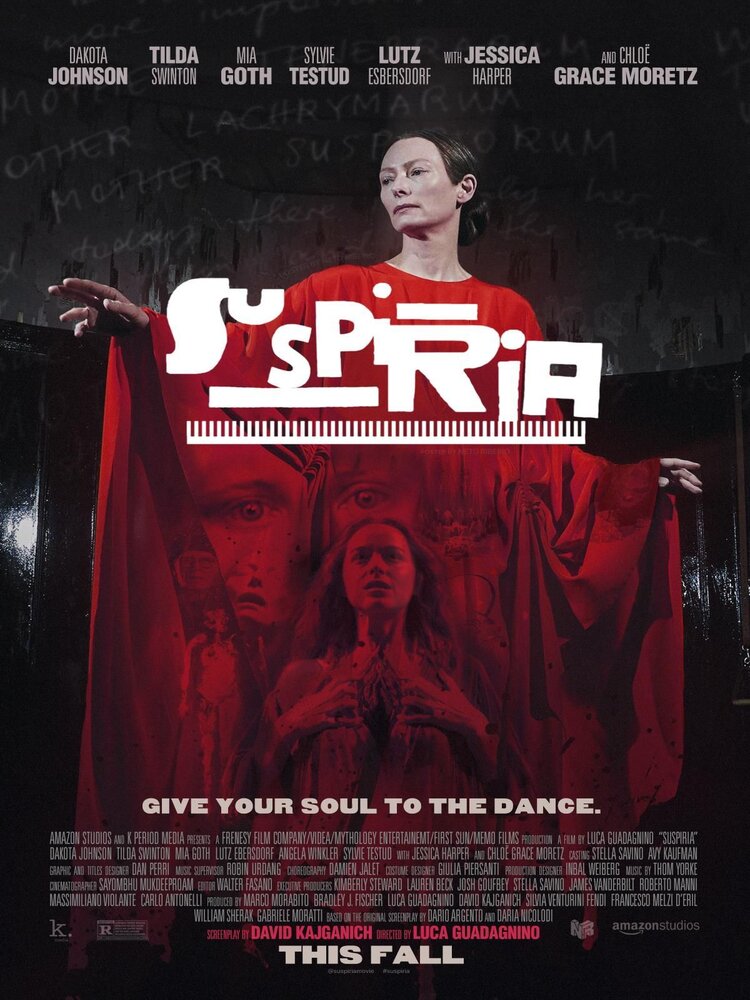 Director: Luca Guadagnino
Cast: Dakota Johnson, Tilda Swinton, Mia Goth
It is a remake of the 1977 movie of the same name. In the story set in Berlin, young American woman Susie Bannion joins the famous dance school Markos Tanz Company. Just as Susie arrives at the school, another member of the school, Jessica, mysteriously disappears. Making great progress in the company of revolutionary art director Madame Blanc, Susie also befriends someone named Sara. As time progresses, these two friends begin to suspect that the prestigious school they are students of is hiding a dark secret.
---
15) Flashdance (1983) | IMDb: 6.2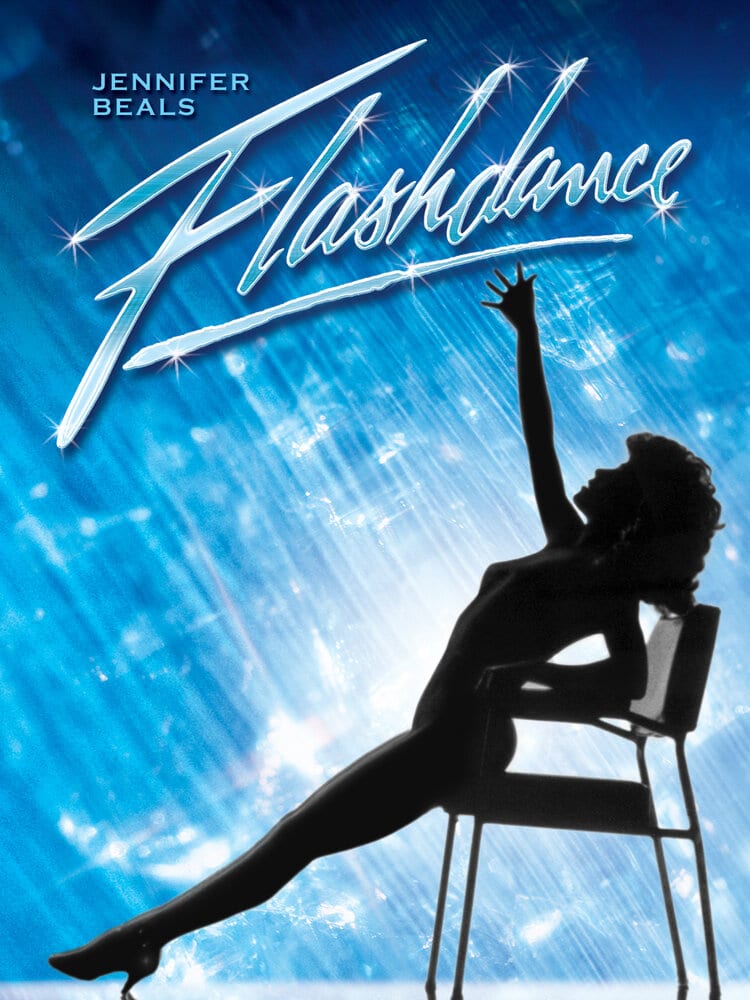 Director: Adrian Lyne
Cast: Jennifer Beals, Michael Nouri, Belinda Bauer
Alex is an 18-year-old girl living in Pittsburgh with her dog. He works as a welder in a construction company during the day and as a dancer at Maxby's at night. Her biggest dream is to become a professional dancer. But there is no training in this field. This will not stop him and he will focus on achieving great success with the support of these young girlfriends without a family and his own faith. The film, which made a great impression with its music in the year it was released and managed to win an Oscar in this field, received insufficient ratings from the critics. Despite this, it was loved by a wide audience.
This post is also available in: Türkçe