Would you like to add flavor to your short time with 20-minute series? With digital platforms becoming more and more important in our lives, our watching habits have changed to a great extent. Now, most of us do not watch TV series for hours on certain days of the week. Here, of course, the biggest factor is both the advertising and the series duration. Because we are in such a period that almost none of us has time to spare just to watch a TV series.
On the other hand, with the increase and spread of digital platforms, the number of TV series has increased in direct proportion. However, when we consider watching habits, a series with an average of 20 minutes is one of the most ideal content for the audience. Regardless of the number of seasons, a 20-minute period not only prevents the audience from losing focus, but also becomes one of the most ideal options in terms of duration and performance in today's dynamics.
We wanted to prepare a list of 20-minute TV series that you can finish in a few weeks, either in one sitting or taking a few hours a day. Let's take a closer look at our list of 20 20-minute TV shows that sometimes make you laugh, sometimes sad, sometimes emotional.
---
20) The Last Man on Earth (2015 – 2018) | IMDb: 7.3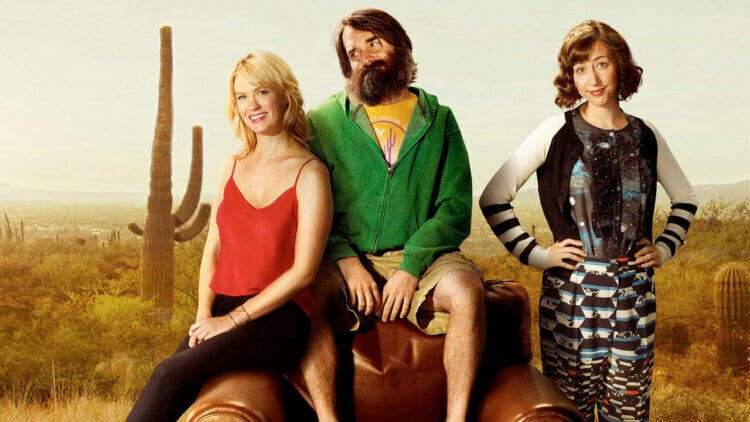 We start our list of 20-minute TV series with a science fiction comedy. Phil Miller is an ordinary man who works at the bank, hates his job and loves his family very, very much. One day, a deadly virus epidemic begins all over the world. In just one year, the entire human population of the world was wiped out. Only one person survived: Phil Miller! Phil has not set foot out of Tucson, where he originally lived, and is left alone with his solitude. However, after a while, he travels to all the states of America and sets out to find out if anyone other than himself is alive.
When Phil, who wanders from state to state, finds no one, the dose of despair and loneliness has increased even more. After a while back in Tucson, he thinks he can't deal with loneliness anymore and decides to commit suicide. While he is preparing for suicide, a woman appears before him: Carol Pilbasian! Carol is the only woman left on earth after the epidemic. "There's someone living in Tucson!" she left notes, and Carol followed these notes to reach Phil.
Carol is someone who has not given up on her strict personality even when the world is ending. However, she is also a very sympathetic woman. The two try to get to know each other at first and continue their relationship in this direction. After a while, they come to a common decision, thinking that the human race should continue. However, the union of these last two people on earth will not be as they hoped.
Creator: Will Forte
Cast: Will Forte, January Jones, Cleopatra Coleman
Genre: Action, Comedy, Drama, Romance, Sci-Fi
Number of Seasons: 4
Total Number of Episodes: 67
Average Episode Duration: 22 – 24 Minutes
---
19) Russian Doll (2019 – ) | IMDb: 7.8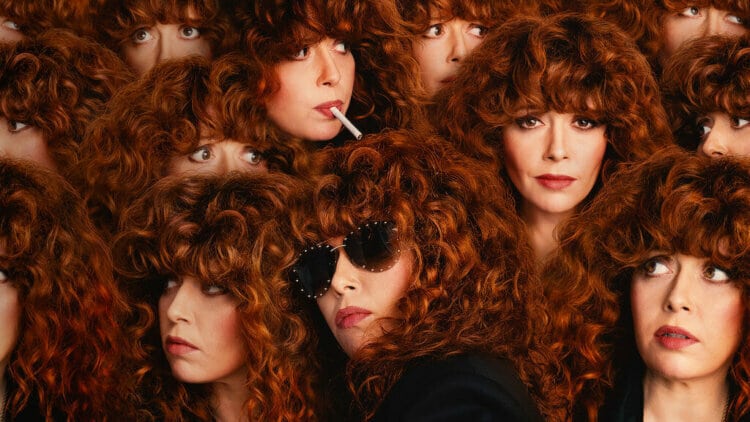 Nadia is a young woman. One day he is invited to a party in New York City. Nadia, who is used to attending parties, thinks that this will be a party like the parties she has attended before. However, this party will change his life, contrary to what he thinks. As soon as Nadia joins the party, she finds herself in some mysterious events and does not understand what is going on. In the following hours, he has an accident and dies.
Waking up as if nothing had happened shortly after her death, Nadia is at the party again. In great surprise and fear, he tries to escape from the party, but every time he tries to escape, he dies and wakes up again. Nadia, who is caught in an endless, inexplicable and frustrating loop, begins to look for ways to somehow escape from the party. Will he be able to find the solution to escaping the party without dying?
Creators: Leslye Headland, Natasha Lyonne, Amy Poehler
Cast: Natasha Lyonne, Charlie Barnett, Annie Murphy
Genre: Adventure, Comedy, Drama, Mystery
Number of Seasons: 1
Total Number of Episodes: 8
Average Episode Duration: 24 Minutes
---
18) Family Guy (1999 – ) | IMDb: 8.1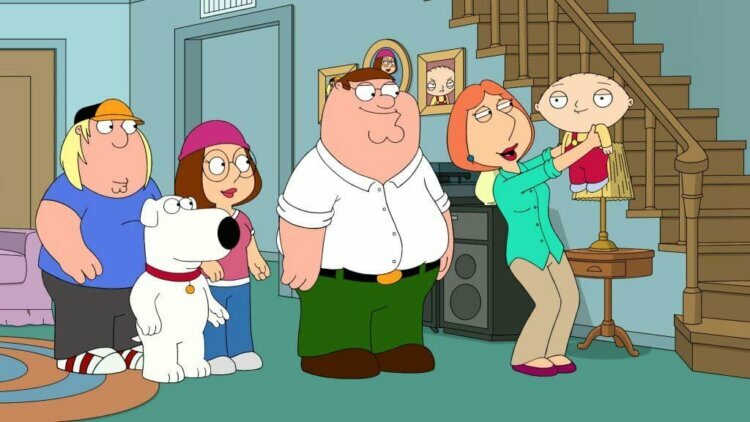 Family Guy, one of the animated series of our 20-minute series list, is also one of the most iconic productions in the history of the series. The series takes place in the largely fictional city of Quahog, Rhode Island. The Griffin family consists of Peter and Lois, their children Chris, Meg, Stewie and their dog Brian. Family Guy, which is literally an adult animated series, criticizes American culture, social structure, television and, of course, humanity with a cynical and sometimes harsh language.
Father Peter who can't get rid of trouble, mother Lois who manages to pull out every trouble, Meg who is a failure and a complete loser in everything she does, Chris, known as the elephant boy, baby Stewie who wants to take over the world and the dog Brian, the only intellectual and sane character of the family, the audience is comedy. They share in an adventure full of adventure. Family Guy is undoubtedly one of the most important works not only in the history of animation, but also in the history of the series, when it comes to its references, famous guests and music, which is always up-to-date with its unique style.
Creators: Seth MacFarlane, David Zuckerman
Voiced by: Seth MacFarlane, Alex Borstein, Seth Green
Genre: Animation, Comedy
Number of Seasons: 20
Total Number of Episodes: 382
Average Episode Duration: 20 – 23 Minutes
---
17) The Big Bang Theory (2007 – 2019) | IMDb: 8.1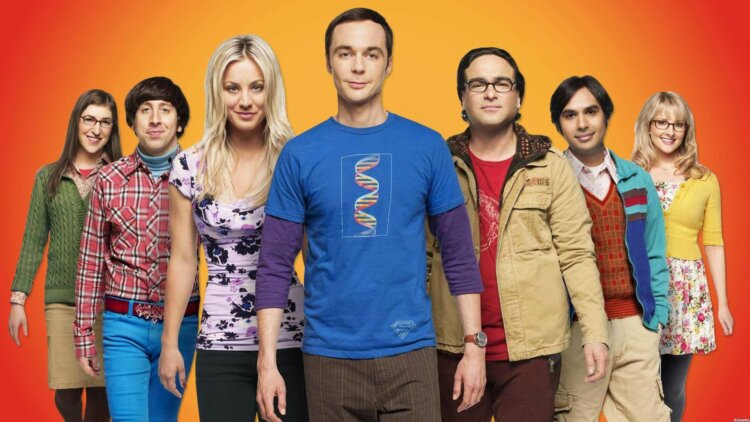 The Big Bang Theory takes place in Pasadena, California. Leonard Hofstadter is an experimental physicist and Sheldon Cooper is a theoretical physicist, both of whom are gifted roommates. The two also work at the California Institute of Technology. Their next-door neighbor, Penny, works as a waitress. However, he is very enthusiastic about acting. There is a Leonard and Sheldon's co-workers Howard Wolowitz and Rajesh Koothrappali. Howard Wolowitz is an aerospace engineer and Rajesh Koothrappali is an astrophysicist.
The series centers on these 5 main characters. He has a sense of comedy that emerges from the combination of the interest of 4 male scientists, who are scientists, to science and science fiction, with Penny's social skills. In some episodes, three more auxiliary characters are added next to all these characters. Leslie Winkle, Leonard and Howard's ex-girlfriend, Bernadette Rostenkowski, essentially a microbiologist who works part-time with Penny, and Amy Farrah Fowler, a neurobiologist Sheldon met through a dating site. Thus, a magnificent comedy that blends scientific and social elements emerges.
Creators: Chuck Lorre, Bill Prady
Cast: Johnny Galecki, Jim Parson, Kaley Cuoco
Genre: Comedy, Romance
Number of Seasons: 12
Total Number of Episodes: 280
Average Episode Duration: 19 – 22 Minutes
---
16) The Good Place (2016 – 2020) | IMDb: 8.2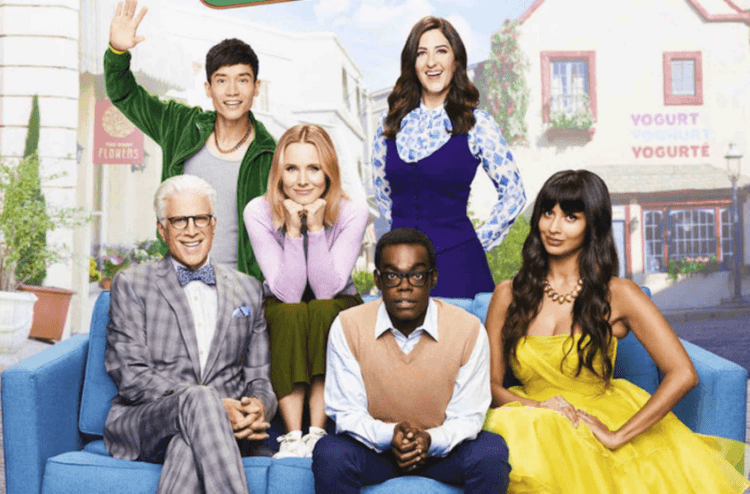 There are two different worlds in the series, "Good Place" and "Bad Place". After people die, they are sent to these worlds. The series basically tells about these post-death worlds and how people live in these worlds. To get to the Good Place, people must earn a high score in their lifetime. This score is given based on the moral evaluation of their behavior. The people with the highest score are also eligible to go to the Good Place after they die.
The Good Place is run by an artificial intelligence named Janet. Every wish of the people who come here after death is fulfilled. Therefore, there is eternal happiness. The story begins exactly at this point. A woman named Eleanor is mistakenly sent to the Good Place, although she doesn't deserve it. Aware of the situation, Eleanor is determined not to be expelled from the Good Place. For this reason, he begins to strive to be a good person during his time in Good Place.
However, Eleanor's arrival has brought the Good Place together. Neighbors Tahani, Chidi and Jason find themselves on some extraordinary adventures with Eleanor.
Creator: Michael Schur
Cast: Kristen Bell, William Jackson Harper, Jameela Jamil
Genre: Comedy, Drama, Fantasy, Romance
Number of Seasons: 4
Total Number of Episodes: 50
Average Episode Duration: 22 Minutes
---
15) How I Met Your Mother (2005 – 2014) | IMDb: 8.3
On our list of 20-minute series, it's time for How I Met Your Mother, another legend in the history of the series. Basically, there is a structure based on the character Ted Mosby telling his children how he met their mother. This is how the series begins in 2030. Then, the story begins to be told and we go to 2005 and we are guests of the lives of 5 very close friends in their 20s.
Ted is a 27-year-old architect. And then there's Marshall, Lily and Barney. Marshall and Ted are very close friends. Lily and Marshall are also a couple who have been together for nine years. Is it Barney? Barney, the most unique character of the team, is a suit lover who has devoted his life to women. There is no doubt that we have to say that the character that most of the audience likes the most is Barney.
One day, Marshall says he is going to propose to Lily. When Ted finds out about this, he suddenly has a fear of being single. However, Ted doesn't want to get married until he finds the love of his life. So it's a little hopeless. At just such a moment, Robin appears before him. She believes that the person she should marry is Robin. Thus, the group of five friends is completed and the legendary series will draw us into the story that will last for years.
Creators: Carter Bays, Craig Thomas
Cast: Josh Radnor, Jason Segel, Cobie Smulders
Genre: Comedy, Romance
Number of Seasons: 9
Total Number of Episodes: 208
Average Episode Duration: 22 Minutes
---
14) Modern Family (2009 – 2020) | IMDb: 8.4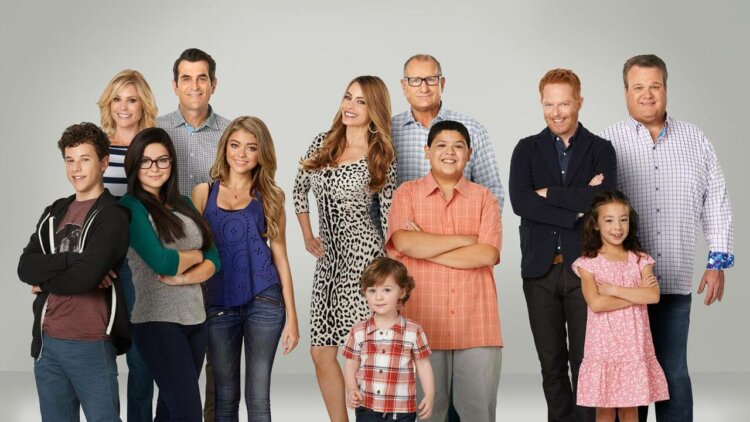 Another long-running production of our list of 20-minute series is Modern Family. The series deals with 3 different families and 3 different lives in this context. The lead character of the first family is Jay Pritchett. Jay is married to Gloria, a much younger woman. Gloria also has a son named Manny. While trying to be a stepfather to Manny, Jay struggles not to lose his younger wife, Gloria, to other men who are younger than him.
The protagonists of the second family are Claire and Phil Dunphy. Claire is Jay Pritchett's own daughter and Phil is his son-in-law. Phil and Claire have three children named Luke, Haley and Alex. The biggest problem of this family is the children. Luke is a very, very naughty boy. Haley and Alex, on the other hand, are at the age when they start to step into adulthood and boyfriend problems have started.
Let's come to the third family. Mitchell and Cameron are in the lead roles of this family. Mitchell and Cameron are a gay couple. Mitchell is also Jay Pritchett's own son. The couple adopted a baby named Lily from Vietnam. It is not known whether this decision they make will have a positive impact on their lives as much as they think.
You shouldn't miss the comedy that emerges from such three different family portraits, each one different from the other and at the same time connected to each other. By the way, the series sometimes features mockumentary, that is, fake documentary. In some scenes, the actors speak directly to the camera, drawing the audience into the drama in a sense.
Creators: Steven Levitan, Christopher Lloyd
Cast: Ed O'Neill, Sofia Vergara, Julie Bowen
Genre: Comedy, Drama, Romance
Number of Seasons: 11
Total Number of Sections: 250
Average Episode Duration: 22 Minutes
---
13) Brooklyn Nine-Nine (2013 – 2021) | IMDb: 8.4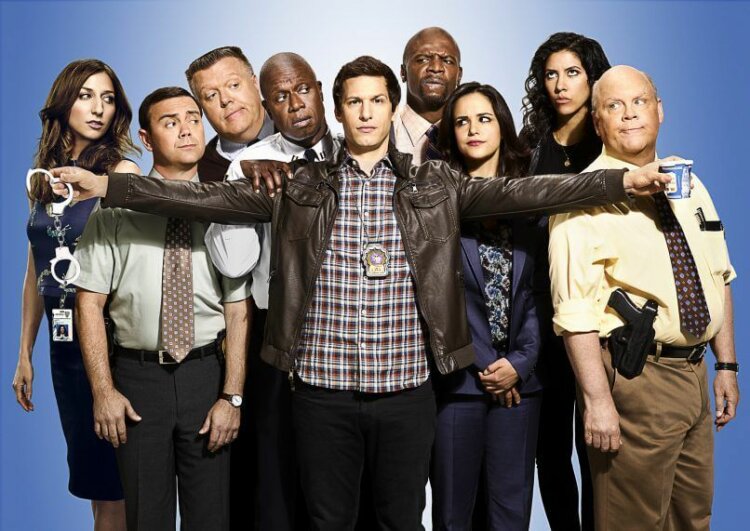 Brooklyn Nine-Nine is the fictional 99th Anniversary Set in Brooklyn. It takes place at the District Police Station. It tells the funny incidents of the New York police detectives and the newly appointed police chief here. Detective Jake Peralta is a highly skilled cop, who does his job well and has the highest rate of catching criminals in his team. However, on the other hand, he is far from serious, undisciplined and relaxed.
One day, Captain Ray Holt, 99. He is appointed to the District Police Station as the chief of police. Ray Holt is the exact opposite of Jake, a very meticulous, prescriptive character. He starts off by turning Jake into a disciplined cop. Of course, Jake is not at all happy with this situation. He can no longer act alone. He has been a team player, so to speak.
Get ready to burst into laughter at the hilarious incidents between opposite characters within the team and with the criminals together. Brooklyn Nine-Nine is without a doubt one of the best comedies of recent years.
Creators: Dan Goor, Michael Schur
Cast: Andy Samberg, Stephanie Beatriz, Terry Crews
Genre: Comedy, Crime
Number of Seasons: 8
Total Number of Episodes: 153
Average Episode Duration: 21 – 23 Minutes
---
12) Louie (2010 – 2015) | IMDb: 8.5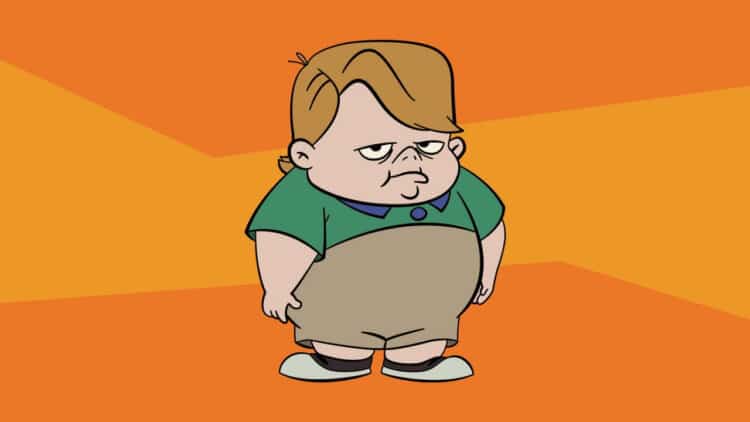 Louie is a TV series written and directed by the famous and beloved comedian Louis CK. Louis CK also plays the lead role in the series. Playing a divorced comedian, Louie lives in New York with his two daughters. Trying to build a new life with his daughters after the divorce, Louie struggles with the responsibilities of being a father at the same time.
In addition to the fact that he has not yet gotten used to the feeling of divorce and his efforts to be a father to his two daughters, personal problems are added. Problems such as an unfamiliar sex life, getting fat because she couldn't take care of herself, and thinking that she's aging much faster drag Louie into an inextricable vortex.
Louis CK, in a sense, tells the fictional version of himself in the series, where he performs stand-up shows again to earn his living. Therefore, we can say that the series is actually the scene of Louis CK's stand-up performances from time to time.
Creator: Louis CK
Cast: Louis CK, Hadley Delany, Ursula Parker
Type: Comedy, Drama
Number of Seasons: 5
Total Number of Episodes: 61
Average Episode Duration: 19 minutes
---
11) After Life (2019 – 2022) | IMDb: 8.5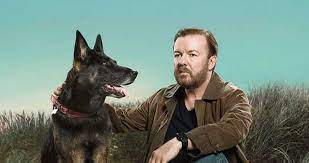 It's time for one of the most remarkable works of recent years on our list of 20-minute series. After Life is a comedy drama series written and directed by famous comedian Ricky Gervais. Publishing the final season as of the first month of 2022, the production received great appreciation and appreciation from wide circles. Tony leads a very happy life with his wife, Lisa. However, Lisa gets cancer one day and dies soon after. From that moment on, Tony begins to look at life with completely different eyes.
Tony, who started to experience severe depression after Lisa's death, will have a much clearer and more open attitude towards people from now on. Accordingly, he turns into a grumpy, aggressive and reckless man. His demeanor and words make those around him very uncomfortable, but Tony doesn't care about himself or anyone else. His close circle and friends go to great lengths to turn him into the fun old Tony.
Ricky Gervais offers ordinary but impressive lives to the audience not only with the character of Tony, but also with all the other characters he has created in the series. Ricky Gervais's critical and harsh humor language, as well as a strong drama, is one of the most remarkable works of recent years.
Creator: Ricky Gervais
Cast: Ricky Gervais, Tom Basden, Tony Way
Type: Comedy, Drama
Number of Seasons: 3
Total Number of Episodes: 18
Average Episode Duration: 25 Minutes
---
10) The It Crowd (2006 – 2013) | IMDb: 8.5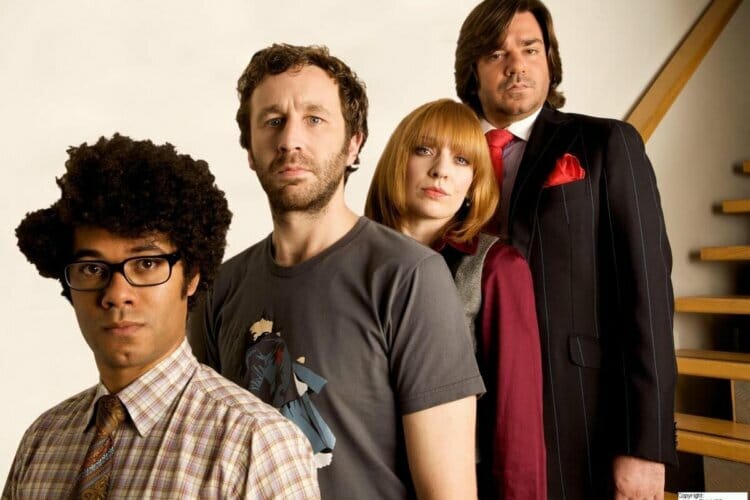 The It Crowd centers around three characters working in the IT department of a fictional company. Roy and Moss are two friends who have been working for this company for many years and whose lives consist of computers. The IT department they work in is a place that is ignored by the other employees of the company, only to stop by when their work falls. Therefore, Roy and Moss have a relatively comfortable working life.
While Roy is a good-hearted, well-intentioned character, Moss is a nerdy person in the truest sense of the word. One day, a woman named Jen gets a job in this duo's department. Jen is actually thinking of taking her career up, but she suddenly finds herself in the IT department of this company she applied for. Moreover, computer knowledge is nothing more than turning the computer on and off, using a mouse and surfing the Internet.
Due to Jen's lack of work-related knowledge, Roy and Moss are highly ostracized at first. However, over time, they progress towards becoming good friends. The series generally centers on these three characters, but Denholm, the director of the company, acts as a wildcard. His unique structure, at least as much as the other three characters, adds a different flavor to the series.
Creator: Graham Linehan
Cast: Chris O'Dowd, Richard Ayoade, Katherine Parkinson
Genre: Comedy
Number of Seasons: 5
Total Number of Episodes: 25
Average Episode Duration: 24 Minutes
---
9) Community (2009 – 2015) | IMDb: 8.5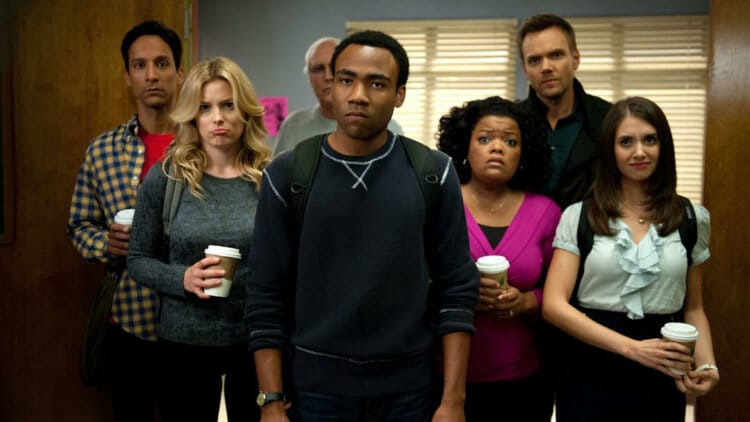 Community takes place in Greendale, which is designed as a fictional city in the USA. It tells the life of students and teachers at a public university with a relatively low profile in this city. Jeff Winger is a young lawyer. One day, his diploma is found to be fake and his license to practice law is immediately revoked. While not knowing what to do, Jeff decides to go to college to become a lawyer with a real degree and ends up in Greendale.
Starting school, Jeff becomes the leader of a group at school before he even realizes what happened. This group is a maladaptive group that is excluded from school for different reasons. A sitcom begins to emerge over the student and teacher characters in the university, especially Jeff and his misfit group. Based on a criticism-based humor on television and movie clichés and pop culture, the series has been one of the audience's favorites in recent years.
Creator: Dan Harmon
Cast: Joel McHale, Danny Pudi, Donald Glover
Genre: Comedy
Number of Seasons: 6
Total Number of Episodes: 110
Average Episode Duration: 22 Minutes
---
8) The Simpsons (1989 – ) | IMDb: 8.6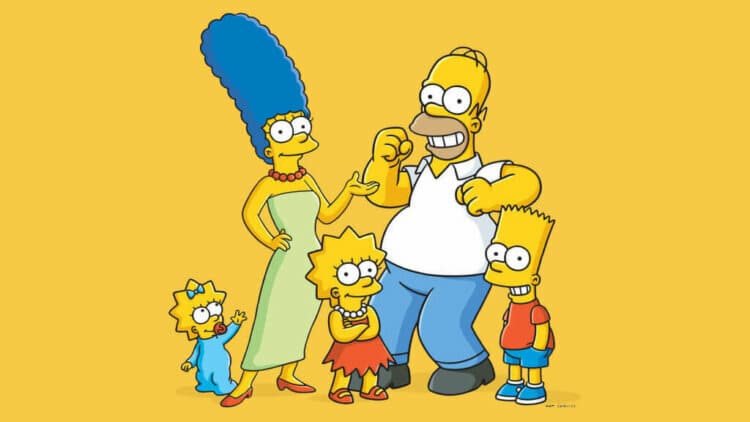 It's time for The Simpsons, another legend of our 20-minute TV series list. The series, which was first broadcast in 1989 and continues to be broadcast today, is one of the rare productions that appealed to different generations. The Simpsons, which has made a big impact in the world, especially in the USA, as an adult cartoon series, is a cult in the true sense of the word with its more than 30 years and over 700 episodes.
The series, which is about the Simpson family living in the city of Springfield, draws attention with its unique humor and criticism of current issues. The main characters of the series are the couple Homer and Marge, and the couple's children, Bart, Lisa and Maggie. Homer is a fat, bald, and often idiotic character. He loves his family very much, but because of his character, he often cannot give them the necessary value. In addition, the biggest feature is to eat and drink beer.
Marge attracts attention with her vertically extended blue hair. He is the most sane character of the family and takes on the task of keeping the family together at all times. She is very, very much in love with Homer. Bart is the little naughty boy in the family. He doesn't like school, has low grades, and has a hard time understanding even very simple things. Compared to Bart, Lisa is a more sane, hardworking, perfectionist character. His favorite thing is to play the saxophone. Maggie, on the other hand, is a baby, the youngest member of the family. However, despite being a baby, she is always on the alert to keep the family together and even to get them out of trouble.
Religious neighbor Ned Flanders, Homer's father in a nursing home, Abraham Simpson, bar owner Moe, Krusty the clown and dozens of other unique side characters also add great flavor to the series. On the other hand, The Simpsons, it seems, will continue to broadcast for many more years and will continue to make us laugh, no matter how old we are.
Creators: James L. Brooks, Matt Groening, Sam Simon
Voiced by: Dan Castellaneta, Nancy Cartwright, Harry Shearer
Genre: Animation, Comedy
Number of Seasons: 33
Total Number of Episodes: 731
Average Episode Duration: 21 – 24 Minutes
---
7) South Park (1997 – ) | IMDb: 8.7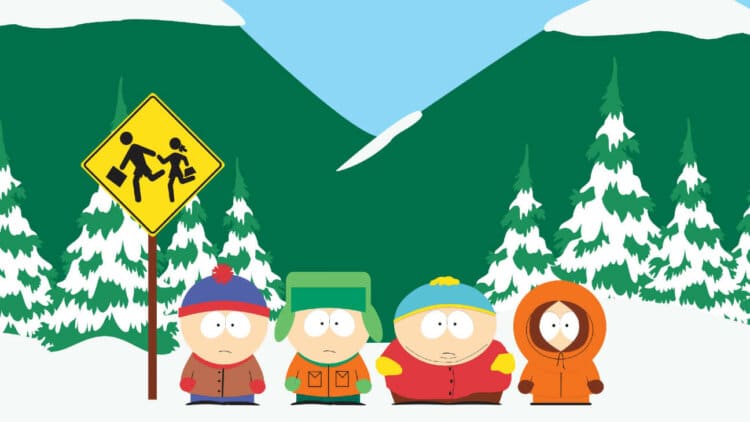 Another legendary cartoon is on the list of 20-minute series. South Park, like The Simpsons, is one of the most cult productions not only in the history of the animated series, but in the entire history of the series in general. Continuing its journey that it started in 1997, South Park has a much more aggressive humor and criticism. So much so that we can say that slang words, inappropriate scenes, curses, political and social satires and much more constitute the identity of the series.
The series takes place in South Park, Colorado. It centers on four children: Eric Cartman, Stan Marsh, Kyle Broflovski, and Kenny McCormick. Eric Cartman stands out as the racist, arrogant and selfish character of this group of friends. He is already the most loved and prominent character of the series. He is a character who makes fun of his friends, insults people's beliefs and appearances, and hates many different groups.
Kenny McCormick is the poorest of the bunch. The biggest feature is that almost every episode dies. Besides, it is not understood what he is saying because he is constantly walking around with a hood on his head. He is also the most knowledgeable member of the group. Kyle Broflovski is a character of Jewish origin, and as a result, he is constantly subjected to taunts and insults by Eric Cartman. However, he always prefers to be a kindhearted person. Still, he's a pretty pure character.
Stan Marsh is very close friends with Kyle. He is seen as the most normal character of the group compared to the other three characters. He is famous for vomiting when excited or in love. Like Kyle, he is subject to constant taunts from Eric Cartman. At the same time, he is a very pure-hearted person like Stan. In addition, he always trusts his logic and acts accordingly.
In addition to all these main characters, there are other unique child characters and family members. In addition to being deemed worthy of many awards in its broadcasting life, which it has continued for more than 20 years, South Park has received as much reaction. Still, he has managed to come up to this day by not giving up his sense of humor and his approach to events.
Creators: Trey Parker, Matt Stone, Brian Graden
Voiced by: Trey Parker, Matt Stone, Isaac Hayes
Genre: Animation, Comedy
Number of Seasons: 24
Total Number of Episodes: 311
Average Episode Duration: 20 – 25 Minutes
---
6) Friends (1994 – 2004) | IMDb: 8.8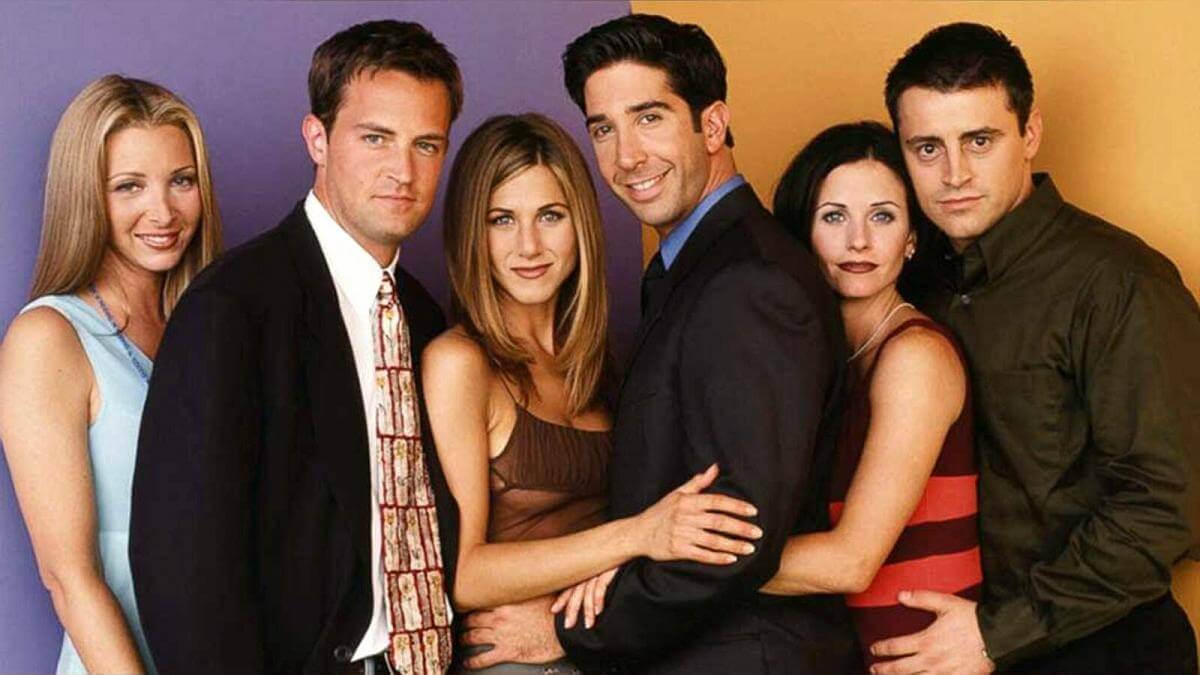 We continue our list of 20-minute series with Friends, which has a huge fan community both around the world and in our country. One of the most iconic sitcom productions of all time, Friends is a production watched by millions of people not only during its 10-year broadcast life, but also afterwards. So much so that even today, the fans of the series enjoy watching all the episodes over and over again.
It tells the story of a group of 6 friends consisting of the characters Monica, Rachel, Ross, Chandler, Joey and Phoebe. Monica and Rachel are childhood friends. Ross is Monica's older brother and Chandler is Ross' college roommate. Joey is Chandler's roommate and Phoebe is Monica's old friend.
The story begins when the character Rachel escapes from the wedding and moves in with her childhood friend Monica and joins her group of friends. Because Rachel wants to continue her life without the support of her family, she starts working as a waitress in a cafe where the aforementioned group of friends goes regularly. Scenes also take place mostly in this cafe, at Monica and Rachel's house, and at the house of their next-door neighbor, Chandler and Joey.
The romantic and entertaining adventures of the group members form the main subject of the series. Along with this, subjects such as the efforts of the characters to realize their dreams and their careers are also discussed. At the end of the day, a series emerges that makes millions of people around the world laugh and admire itself, reaching the cult level.
Creators: David Crane, Marta Kauffman
Cast: Jennifer Aniston, Courteney Cox, Lisa Kudrow
Genre: Comedy, Romance
Number of Seasons: 10
Total Number of Episodes: 235
Average Episode Duration: 20 – 22 Minutes
---
5) Seinfeld (1989 – 1998) | IMDb: 8.8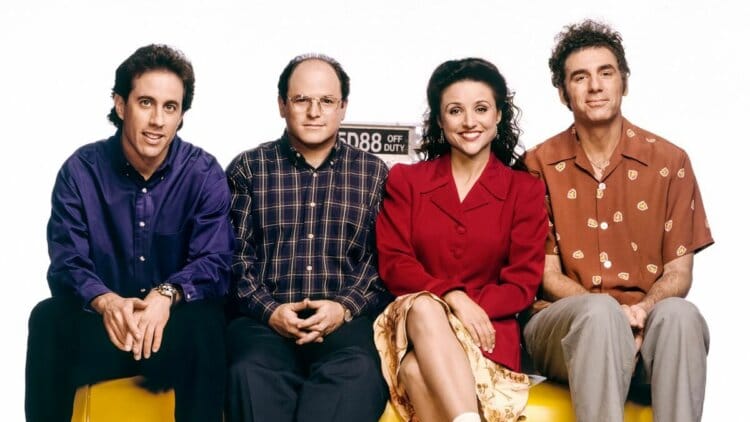 Seinfeld is another cult creation on our list of 20-minute series. Famous comedian Jerry Seinfeld, who is the creator of the series, also plays the lead role. The series is about the adventures of Jerry Seinfeld and his friends George Costanza, Elaine Benes and Cosmo Kramer.
Set in New York's west side, the series describes itself as "the neurotic life of neurotic comedian Jerry Seinfeld with his neurotic New Yorker friends." The production, which made a sound in many countries, especially the USA, for about 10 years of its broadcast, is considered one of the most successful comedy series in history even today.
Creators: Larry David, Jerry Seinfeld
Cast: Jerry Seinfeld, Julia Louis-Dreyfus, Michael Richards
Genre: Comedy
Number of Seasons: 9
Total Number of Episodes: 172
Average Episode Duration: 21 Minutes
---
4) BoJack Horseman (2014 – 2020) | IMDb: 8.7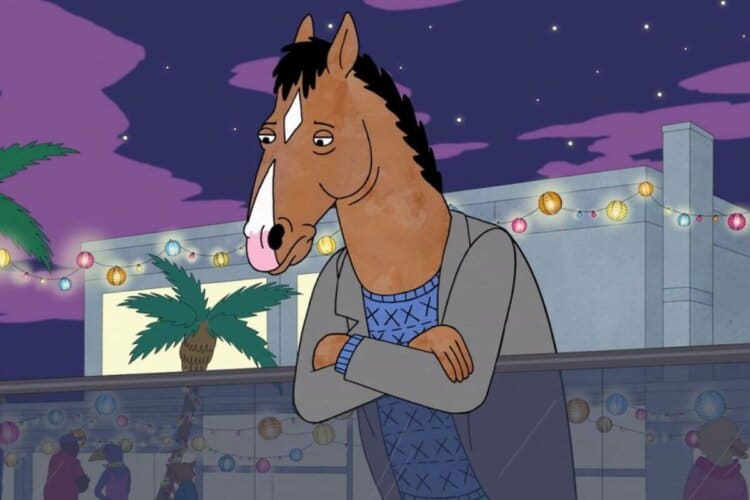 BoJack Horseman, one of the adult animated series of our 20-minute TV series list, is one of the most remarkable productions of recent years. The series is about the character of BoJack Horseman, the star of Horsin' Around, one of the famous sitcoms of the 90s. Almost 20 years have passed since Horsin' Around. BoJack Horseman wants to make a debut after all these years and starts working on it.
The series depicts a world where humans and animals live side by side. BoJack Horseman, a single horse, is trying to raise three orphaned human children. Besides, he wants to go back to the old days when he was famous and to see the attention shown by people at that time again. As if dealing with children and his own internal problems is not enough, he also has to deal with people who have been in his life for a long time.
His manager and girlfriend, Princess Carolyn, as well as his roommate Todd Chavez and past rival Mr. Peanutbutter never leave BoJack Horseman alone. In all this chaos, BoJack Horseman tries to find a way out somehow. After the series started to be broadcast on Netflix, it gained a great reputation around the world in a very short time and was praised.
Creator: Raphael Bob-Waksberg
Voiced by: Will Arnett, Amy Sedaris, Alison Brie
Genre: Animation, Comedy, Drama
Number of Seasons: 6
Total Number of Episodes: 77
Average Episode Duration: 25 Minutes
---
3) It's Always Sunny in Philadelphia (2004 – ) | IMDb: 8.8
It's Always Sunny in Philadelphia tells the story of a group of five friends who identify themselves as "The Gang." Brothers Deandra and Dennis Reynolds, stepfathers Frank Reynolds, and friends Mac and Charlie are members of the gang. Each of the characters are immoral, selfish, greedy, lazy, hypocritical, disloyal, deceitful, arrogant people. So much so that, in line with the plans they make in each episode, they sometimes plot against each other and sometimes against others. Moreover, in all these conspiracies, they pursue their personal interests and aim to inflict emotional or physical pain on people.
Their greatest joy is to have fun with the plight of the people they use in their plans. However, blackmailing people is also one of his greatest pastimes. As can be expected, the bond between these five people is not strong at all. They sacrifice each other without thinking, they do not hesitate to do whatever comes to their mind to gain superiority over each other. Still, they take action to change their lives for the better, but things happen to them that they sink even more.
Creators: Rob McElhenney, Glenn Howerton
Cast: Charlie Day, Glenn Howerton, Rob McElhenney
Genre: Comedy
Number of Seasons: 15
Total Number of Episodes: 165
Average Episode Duration: 22 Minutes
---
2) The Office (2005 – 2013) | IMDb: 8.9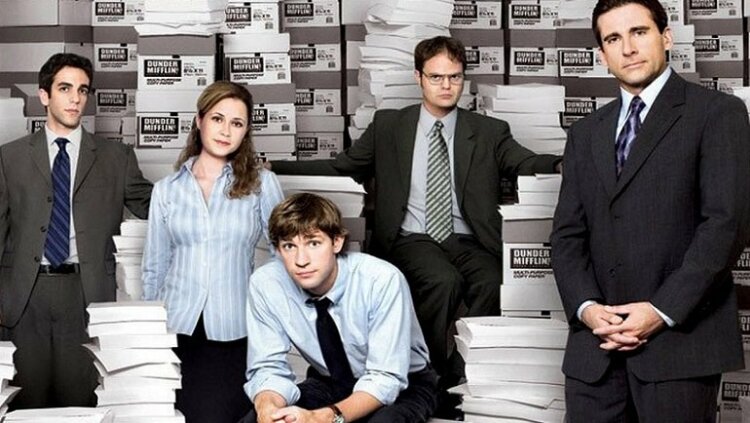 The Office is based on the British TV series of the same name. Ricky Gervais, one of the creators, producer and idea father of the series, also played the lead role in the British version. The US adaptation of the series, on the other hand, had a much wider impact around the world than the British version and managed to become one of the cult productions in the history of the series.
The series is about the employees at the Scranton branch of the paper company called Dunder Mifflin and the events that take place there. The main character of the series, Michael Scott, is the branch manager of the company. The character, who is always interested in his employees, does not hesitate to follow their daily lives. The methods of Michael Scott, who do whatever it takes to make the company successful, are quite extraordinary.
Michael Scott is a racist, sexist character who is rude in the eyes of employees, makes bad jokes. But he's not the only weirdo in the office. Each employee in the office has a unique set of habits and behaviors. The Office feeds off a critical and offensive humor, presenting very original perspectives on office life.
Creators: Ricky Gervais, Greg Daniel, Stephen Merchant
Cast: Steve Carell, Jenna Fischer, John Krasinski
Genre: Comedy
Number of Seasons: 9
Total Number of Episodes: 188
Average Episode Duration: 22 Minutes
---
1) Rick and Morty (2013 – ) | IMDb: 9.2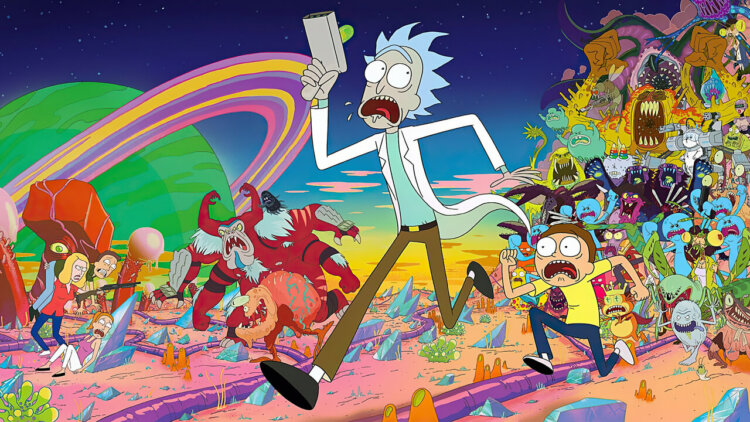 And we came to number one on our list of 20-minute series. Rick and Morty, another remarkable production of recent years among adult animated series, has made a great impact around the world since its release. Starring Professor Rick, an extraordinary scientist, and his grandson Morty, the series is about interdimensional journeys. However, each of these journeys is quite dangerous and strange as you can imagine.
Although the main subject he is talking about is these strange and dangerous journeys between dimensions, the series is actually built on a philosophical basis. The smallness and insignificance of human existence in the face of the gigantic size of the universe is the main element on which the series feeds. The characters alternate between three different options. They will either cope with the emotions caused by fear and existential pain, or they will advance in the light of science, or they will continue their lives with the happiness brought by ignorance.
As a result of all this chaos, the creators of the series tell the audience not to occupy their minds with questions that they cannot find answers to. Instead, they advise that in order to set a purpose and lead a happy life, good relations with people must be established. In fact, the series offers different perspectives by approaching all these views from many angles. As a result, such a wonderful production that will not lose its effect for many years comes out.
Creators: Dan Harmon, Justin Roiland
Voiced by: Justin Roiland, Chris Parnell, Spencer Grammer
Genre: Animation, Adventure, Comedy, Sci-Fi
Number of Seasons: 5
Total Number of Episodes: 52
Average Episode Duration: 22 Minutes
This post is also available in: Türkçe