Will Smith is a big Hollywood star whose name everyone knows now. The star actor, who has appeared successfully in many movies for many years, has established a throne in the hearts of moviegoers. The beautiful films featuring the age-old actor are still able to find audiences from all over the world. We have compiled the best films of the unforgettable star for you. Here is the list of Will Smith movies. Have fun watching!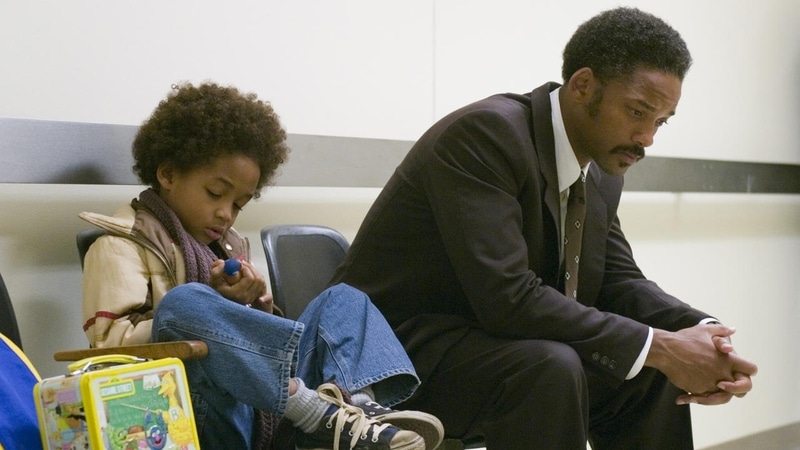 ---
1) Suicide Squad – Suicide Squad (2016) | IMDb: 5.9
Director: David Ayer
Other Cast: Margot Robbie, Jai Courtney, Viola Davis
At the top of our list of Will Smith movies is Suicide Squad, a DC Comics adaptation. Adapted from a comic book, a mysterious criminal organization grows stronger and threatens the world. A team of the most notorious criminals is formed in prison to stop this organization. This team is sent to fight, equipped with powerful weapons and equipment. However, the team soon realizes that the assigned mission is a suicide mission.
---
2) Bright (2017) | IMDb: 6.3
Director: David Ayer
Other Cast: Joel Edgerton, Lucy Fry, Noomi Rapace
The world is no longer the world we know. Humans, elves, orcs and all fantastic races live together. Ward of the human race and Jakoby, an orc, are two police officers working together. As they spend time together, they overcome their differences and disagreements over time. However, the world has come under great threat. They must fight this threat together. Their mission is to protect a young female elf and a relic that should not fall into the wrong hands.
---
3) Hancock (2008) | IMDb: 6.4
Director: Peter Berg
Other Cast: Charlize Theron, Jason Bateman, Eddie Marsan
Hancock, the superhero, fell from the public eye after losing his former power. As he drifts towards an alcoholic and depressive state day by day, he is no longer a superhero but a joke material. Although he saved the lives of many people in the city, he is no longer loved because of the financial damage he caused to the city while doing these. One day, he saves a person named Ray Embrey from the oncoming train. Ray's boss then tells Hancock that he can bring back his beloved superhero image to pay off his debt.
---
4) Focus – Focus (2015) | IMDb: 6.6
Director: Glenn Ficarra, John Requa
Other Cast: Margot Robbie, Rodrigo Santoro, Adrian Martinez
Nicky, played by Will Smith, is a masterful con man. One day he meets Jess Barrett, a beautiful young woman. Jess's charm makes Nicky fall in love with her. While not as much as Nicky, Jess is a woman with high potential in the fraud business. While Nicky transfers the details of her job to Jess, she also waits for her feelings in return. However, she can't find the answer she expects, and Jess leaves the city and goes far away. Three years later, these two will meet again. And now Jess is a much better con artist than before.
---
5) Hitch – Doctor of Love (2005) | IMDb: 6.6
Director: Andy Tennant
Other Cast: Eva Mendes, Amber Valletta Kevin James
Fifth on our list of Will Smith movies is Hitch, a romantic comedy movie. Alex Hitchens is a love doctor who helps men date and find the woman of their life. Sara is a columnist on tabloid news in a newspaper. Although things seem fine at first for this couple, who started a relationship, it turns around over time. Disagreements brought about by their profession will put their relationship in trouble.
---
Director: Michael Mann
Other Cast: Maria Van Peebles, Jamie Foxx, Jon Voight
Next is the movie Ali, in which Will Smith plays the legendary boxer Muhammad Ali. Cassius Clay becomes world boxing champion for the first time in 1964. He will carry this title for a long time. As he continues to win, his name is announced all over the world. At that time, he chose Islam and the eyes of the whole world are now on him. The name of the legendary boxer who swept the rings and is known as the best athlete in history is Muhammed Ali. Later, he refuses to participate in the Vietnam War and becomes the center of many different controversies.
---
7) Bad Boys – Crazy Duo (1995) | IMDb: 6.9
Director: Michael Bay
Other Cast: Joe Pantoliano, Theresa Randel, Tea Leoni
Marcus Brunett and Mike Lowry are DEA cops in Miami. While they are doing their job without any problems, something unexpected happens one day. $100 million worth of drugs were stolen, which is the responsibility of the police. These two cops have only 72 hours to find the drug and replace it. The movie Bad Boys is a very important movie for Will Smith's career as it made him famous in Hollywood.
---
8) Aladdin (2019) | IMDb: 6.9
Director: Guy Ritchie
Other Cast: Naomi Scott, Will Smith, Marvan Kenzari
Aladdin is a poor young man living in the city of Agrabah. He fills his stomach by stealing food. However, he is a very kind hearted person. One day, Aladdin meets the sultan's daughter, Princess Jasmine. As soon as he sees it, he falls in love with the princess. However, the sultan is trying to force his daughter to marry someone else. Aladdin, who bought a magic lamp from the Cave of Wonders, is unaware that his destiny will change with this lamp. When he sees the genie coming out of the lamp, he is surprised what to do. Later, he decides to use the three wishes offered by this cheerful elf to reach Princess Jasmine.
---
9) Independence Day – Independence Day (1996) | IMDb: 7.0
Director: Roland Emmerich
Other Cast: Bill Pullman, Jeff Goldblum, Vivica A. Fox
On July 2, communication systems all over the world break down in a way that no one understands. Then, it is understood that large objects that cannot be understood are moving towards the earth. Although it is thought to be meteors at first, it is determined that these objects are space shuttles as they get closer. Humanity is under alien attack. It is impossible to communicate with them. Scientist David Levinson realizes that aliens will attack most parts of the world in a very short time. On the 3rd of July, the aliens really launch a massive attack and kill many people. The survivors must unite and fight for the liberation of the world on July 4th.
---
10) I, Robot – I, Robot (2004) | IMDb: 7.1
Director: Alex Proyas
Other Cast: Bridget Moynahan, Alan Tudyk, Bruce Greenwood
The movie takes place in 2035. Robots now play an important role in every aspect of life. Del Spooner, who works at the Chicago Police Office, is not happy with this situation. Because he has a robot phobia. Meanwhile, scientist Dr. Miles Hogenmiller is killed. Del Spooner is responsible for the murder case. The suspect in the murder is a robot. As Del Spooner investigates the case, she gets closer to the startling truth. Dr. He reveals that Hogenmiller was working on a secret project before he was killed. The reason for the murder is a harbinger of the approaching disaster.
---
11) I Am Legend – I Am Legend (2007) | IMDb: 7.2
Director: Francis Lawrence
Other Cast: Alice Braga, Charlie Tahan, Sali Richardson
A terrible virus has spread all over the world. The scientist Robert Neville, who was not affected by the virus, tried to prevent the spread of the virus, but failed. For years, he tried to find other people who lived in the destroyed world alone and were not affected by the virus. When he is about to lose hope, he realizes that he is not alone. Now his sole purpose is to reverse the effects of the virus by using his own blood. Thus, he thinks that he can save the world from the people affected by the virus.
---
12) Enemy of the State (1998) | IMDb: 7.3
Director: Tony Scott
Other Cast: Jon Voight, Gene Hackman, Regina King
Daniel Zavitz is a nature photographer. While taking pictures, unaware of what will happen to him one day, he witnesses a murder and takes pictures of it. The murder he witnessed is not a simple event. This murder, which is the result of the power struggles of the American government, will make a big noise. The evidence is in Zavitz. When he contacts a journalist to spread the evidence, the intelligence service chases after him. Zavitz then went to his lawyer friend Robert Dean and secretly gave him the CD. However, intelligence agents are gradually narrowing the circle.
---
13) Men in Black – Men in Black (1997) | IMDb: 7.3
Director: Barry Sonnenfeld
Other Cast: Tommy Lee Jones, Rip Torn, Emma Thompson
Next on our list of Will Smith movies is Men in Black, which made a big impression when it was released. Agent K and Agent J work in a secret government office. The purpose of the office is to control the guests coming from outside the world. They have weapons above the technology of the time. Men in black protect the world against all kinds of threats from outside. However, some of the surprises they encounter are at a level that exceeds their height.
---
14) Seven Pounds – Seven Lives (2008) | IMDb: 7.6
Director: Gabriele Muccino
Other Cast: Michael Early, Rosario Dawson, Woody Harrelson
Ben Thomas makes a plan to get out of his situation. He makes a list of six people who are as desperate and needy as himself. Ben Thomas, Connie Tepos, Emily Posa, Ezra Turner, Holly Apelgren, Nicholas Adams, and George Ristuccia are seven people whose lives are connected by Ben's list. The person who will disrupt the course of the plan by changing Ben's hopeless and hopeless gaze will be Emily Rosa, a lively heart patient. A lot of things start to change for Ben, who gets close to Emily.
---
15) The Pursuit of Happyness (2006) | IMDb: 8.0
Director: Gabriele Muccino
Cast: Dan Castella, Jaden Smith, Thandie Newton
At the bottom of our list of Will Smith movies is the drama classic The Pursuit of Happyness. The film is about the sad story of Chris Gardner, a father who has a bad business and financial difficulties. Although Chris has always been nice to his wife and son, Chrisyopher, things go wrong and this affects his marriage. He leaves his wife Chris and leaves. Child Christopher stays with his father. Then the landlord kicks Chris and his son out of the house, and the father and son fall into the streets. Amid all his misfortunes, Chris, who has not stopped fighting for his son, is waiting for an opportunity to turn everything upside down.
This post is also available in: Türkçe