When it comes to Spiderman movies, everyone will definitely think of a movie. Spider-Man is a cartoon character with superpowers designed by Marvel Comics. As early as 1985, the rights to the movie adaptation of the character were purchased. This company that will adapt the cartoon character to the cinema on a large scale is none other than Sony. Then, at the beginning of the 2000s, one of the Marvel Comics characters comes to life on the screen.
Spiderman movies have been an important corpus for many generations, no matter how you look at them. Among the main reasons for this, the relationship established by comics and cinema is the first striking situation. In addition, the journey of the super character is an example of the upbringing we encounter in the cinema. The character also takes us through the doors of a fantastic universe throughout his upbringing. This fantastic universe is also the real world we live in.
---
Spider-Man on the Movie Screen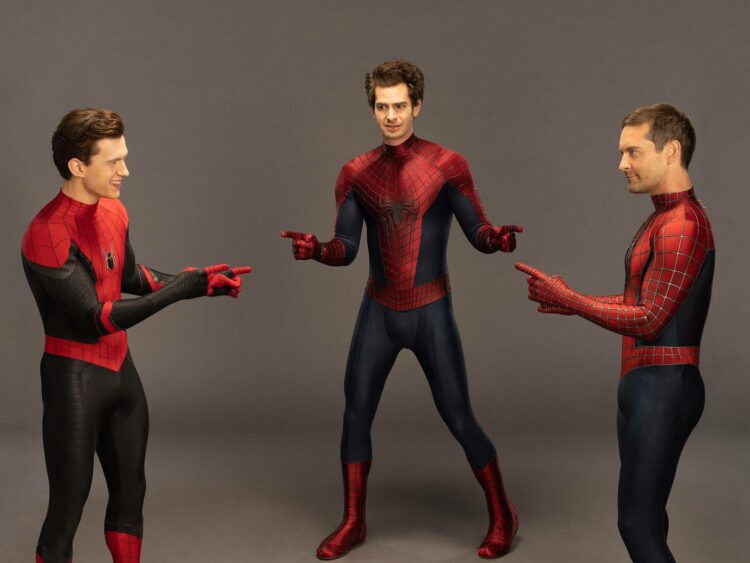 This breakthrough has a very resounding quality for the comic book and cinema public. The fact that a cartoon character will meet with the audience on the magical screen of the cinema attracts attention completely. Marvel Comics' masterful use of fantasy, sci-fi and drama genres is now taken over by Sony in cinema. Thus, the way to watch a comic book character in the cinema is opened. However, this agreement between Sony and Marvel Comics also affects Peter Parker's journey to some extent.
It is always a matter of debate in which studio and with which actor the superhero will continue his journey. Agreements between studios and companies constantly affect the future of the cartoon character. That's why Spiderman movies have changed a lot over the past twenty years, reaching today. So we decided to make a list where we tell the stories of the films according to their temporal sequence. Although this rich corpus continues, we have tried to compile the last point it has reached for you. We can step into the list by stating in advance that we will not spoil the surprises of the films.
---
Spiderman Movies from Past to Present
1) Spider-Man – Spider-Man (2002) | IMDb: 7.4
Peter Benjamin Parker is an introverted teenager with routine daily hustle and bustle. He is bullied in various ways every day he goes to school. He looks for ways to somehow communicate with Mary Jane Watson, whom he has been fascinated with since childhood. Everything will start right when he first establishes healthy communication with her. During a museum tour, he is bitten by a genetically mutated spider. After this bite, Peter's journey in the fantasy universe begins. Parker turns into a hero who, in turn, strives for the woman he loves, saving her and other loved ones.
When night falls, he becomes an idealistic hero who brings justice to the streets. This is perhaps the most important legacy that Spiderman movies have inherited from the comic book tradition. A character who is a hero comes to the fore because of the choices he makes. His struggle with the not-so-virtuous Green Goblin fundamentally affects both Peter's and Spider-Man's journey. The director of the movie is Sam Raimi, the master of horror cinema. Raimi is also the director of the first Spiderman movies.
---
2) Spider-Man 2 – Spider-Man 2 (2004) | IMDb: 7.4
We continue our list of Spiderman movies in chronological order with Spider-Man 2. In the film, Peter is torn between his social life and his heroism. Our main character tries to fight this division. At the same time, his devotion to Mary Jane continues. However, Peter continues to think it would be good to stay away from Mary Jane because of his preferences. The young hero who was bullied in high school has now turned into a mature hero. It continues to work during the daytime and to provide the city with a comfortable sleep at night.
Until he comes face to face with a villain as powerful as himself. Anyone who loves sci-fi movies will know that mad scientists are everywhere. Maybe the main villains of Spiderman movies have always been mad scientists. Peter, Dr. Otto is forced to make important choices again during his struggle with Octavius. In Spider Man 2, the challenge that awaits Peter is a struggle that was left unfinished in the first movie. Let's not go without mentioning that, almost the entire cast of the first movie appears in this movie as well.
---
3) Spider-Man 3 – Spider-Man 3 (2007) | IMDb: 6.4
Spider-Man 3 is the last solo Spider-Man movie starring Tobey Maguire. Sam Raimi also ends the Spiderman movies story with this movie. In many ways, the film represents the end of the first Spider-Man trio. Both the lead actor, Tobey Maguire, bids farewell to the solo character, and this part of the story closes. Peter's relationship with Mary Jane is quite good, but despite this, various difficulties await him.
These challenges include new enemies and old showdowns. More importantly, Peter has to make very important decisions. This is because a demonic mutation threatens Spider-Man's identity. This creature, which will appear in solo films later on, is none other than Venom. Peter Parker is forced to make various decisions about both his past and his future. It should be noted that more enemies threaten the character in this movie than in the first two movies. The Green Goblin legacy comes across many villains such as Sandman and Venom.
---
4) The Amazing Spider-Man – The Amazing Spider-Man (2012) | IMDb: 6.9
On our list of Spiderman movies is a new story that remains relatively true to its origin. 5 years after the series starring Tobey Maguire and Kirsten Dunst, a new journey begins. This new journey is called The Incredible Spider-Man. The production chair of the film is a collaboration between Columbia Pictures and Marvel. The Amazing Spider-Man, after which the movie is named, is one of Marvel Comics' long-running cartoon series. As for the story of the movie, Peter Parker pursues a mystery inherited from his family. So, together with Peter, we become part of this mystery.
It also has partnerships with the first series of the Spiderman films corpus. We have Peter who is bullied at his school. Likewise, he makes various choices due to his idealistic character. These choices push him to be a hero. Her life begins to change when she enters Oscorp and is bitten by a mutated spider. With a slight difference of course. New York is threatened by a mad scientist who has turned into a lizard. The film stars Andrew Garfield and Emma Stone and is directed by Marc Webb.
---
5) The Amazing Spider-Man 2 – The Amazing Spider-Man 2 (2014) | IMDb: 6.6
It doesn't take long for New York to spend time in peace and tranquility. Various enemies and villains have already begun to threaten the city. Meanwhile, Peter strengthens his emotional bond with Gwen. He also fulfills his heroic responsibilities. After all, with great power comes great responsibility. The Incredible Spider-Man 2, directed by Marc Webb, is fifth on our Spiderman movies watch list. Spider-Man gets into a fight in this story, with Oscorp at the center.
What their opponents have in common is always somehow connected with Oscorp. Their enemies are not ordinary enemies at all. While Spider Man tries to keep the woman he loves away from this uncontrolled anger and hatred; On the other hand, he tries to fulfill his responsibilities to the city. While doing this, let's also mention that there are no opponents that he can easily defeat. In addition, the film is the last link of Sony and Spider-Man collaboration. With this movie, Spider-Man completely transitions into the Marvel universe with a new lead role and story.
---
6) Spider-Man: Homecoming – Spider-Man: Homecoming (2017) | IMDb: 7.4
Among the Spiderman movies, Spider-Man: Homecoming represents a new era. Behind this situation is an agreement between Marvel Studios and Sony in 2015. Sony, which has long held the cinematic rights of the cartoon character, works in partnership with Marvel after the agreement. Marvel quickly begins by announcing who the new Spider-Man will be and its director. Tom Holland is preferred as the lead in this new three-film series of Spider-Man movies for now. Jon Watts sits in the director's chair.
What's more, Marvel names the new movie as Spider-Man: Homecoming, as if it were a nazi. In this sense, the entry of the cartoon character into the Marvel Cinematic Universe is realized. His story, on the other hand, has a special importance among Marvel movies. Peter Parker becomes an important character not only in his own universe, but also in the Avengers universe. An unfinished struggle in the Avengers series threatens Peter and his social circle. Peter embarks on heroism with the excitement and passion of his youth.
---
7) Spider-Man: Far From Home – Spider-Man: Far From Home (2019) | IMDb: 7.4
Among the Spiderman movies, Spider-Man: Far From Home is a movie that focuses on the recovery process. We find ourselves after the struggle between the Avengers heroes and Thanos. Confident Peter Parker is quite withdrawn from what is going on in the world. It's almost as if the roots of the things that the character can connect with and give meaning to. Of course, evil never stops and continues to threaten the universe. A rather unusual sequence of events awaits Peter in this story.
The villain who threatens Peter Parker during the events is Mysterio, one of his biggest enemies. Let's also mention that there is a successful actor Jake Gyllenhaal in the role of Mysterio. Far From Home is one of the movies where the character is in a puzzle and confusion in our Spiderman movies list. On the one hand, while trying to re-adapt to social life, on the other hand, he fulfills his heroic duties. At the same time, he continues to get close to his school friend MJ. In the role of MJ, there is Zendaya, the successful actress of Euphoria. It also has the feature of being the film where Peter Parker and Spider-Man mature.
---
8) Spider-Man: No Way Home – Spider-Man: No Way Home (2021) | IMDb: 8.4
With Spider-Man: No Way Home, we have come to the end of our Spiderman movies list. In many ways, No Way Home is among the most impressive Spider-Man movies of recent years. It also includes many reunions, especially when young Peter confronts the decisions he has made. Parker, whose identity is revealed in Spider-Man: Far From Home, starts to go wrong. For this reason, Dr. She meets with Strange and asks him to help her. This is exactly how it all starts. Making an irreversible decision, Peter has to face the consequences of his decision.
One side of this decision begins to threaten both the city he lives in and directly himself. He comes face to face with many bad characters that he cannot fight alone. Almost everyone knows how much Marvel loves surprises. Let's also mention that the movie is pregnant with many surprises. Peter enlists the help of his friends to fight the villains he encounters. Everything starts just like this. Even if we come to the end of our series, a few surprises await you.
---
Bonus 1) Spider-Man: Into the Spider-Verse – Spider-Man: Into the Spider-Verse (2018) | IMDb: 8.4
All Spiderman movies that have met the audience so far have been adapted from comics in some way. But is it possible to make a movie that looks completely like a comic book? In partnership with Marvel Studios and Columbia Pictures, we've recently seen that this is possible. This most modern version of live-action-based animation and comic book combination met with the audience.
Even if the movie is not in the temporal range of our chronological Spiderman movies list, it has made quite a name for itself in the past. We can say that the basis of this situation lies in the fact that different Spider-Man stories are presented in a single narrative. While doing this, he knows how to feed off Spiderman's corpus instead of turning his back. At the center of the narrative is a young character named Miles.
As with other Spider-Man characters, this teenager is bitten by a super mutated spider. Then we quickly watch Miles' transformation into Spider-Man and his struggle with evil. The movie's villains include Kingpin, Green Goblin, and Prowler, who are among Marvel's biggest villains. Will a single Spider-Man fight all these villains? Our answer would of course be no.
---
Bonus 2) Spider-Man: Across the Spider-Verse – Spider-Man: Across the Spider-Verse (2023)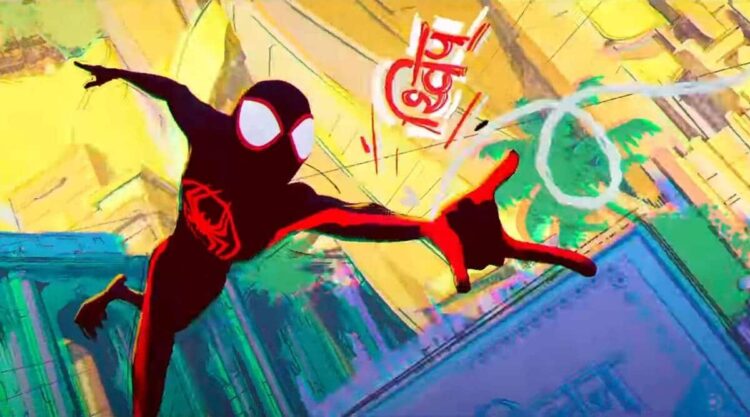 The latest film of the Marvel Cinematic Universe, Columbia Studios and Sony collaboration is getting ready to meet the audience. We know that the movie, which will be Spider-Man: Across the Spider-Verse, has been delayed several times due to the pandemic. According to the news from Marvel and Sony, the release year of the film seems to have been clarified as 2023. In the leading roles of the movie, which we will return to the animation universe; There are names like Oscar Isaac, Hailee Steinfeld and Shameik Moore.
The studio, which achieved more than expected success all over the world with Spider-Man: Into the Spider-Verse, continues its work. Let's also mention that the production, which is among the bonus films of our Spiderman movies list, has started a long run. Marvel and Sony are currently looking more favorably towards a multi-narrative rather than a narrative specific to the Miles character. In fact, it seems very likely that a completely female-oriented Spider story will come. It is a little difficult to predict what will happen now, but it is a fact that the animation universe is interesting.
https://ceotudent.com/marvel-filmleri-izleme-sirasi
This post is also available in: Türkçe Français Español Deutsch